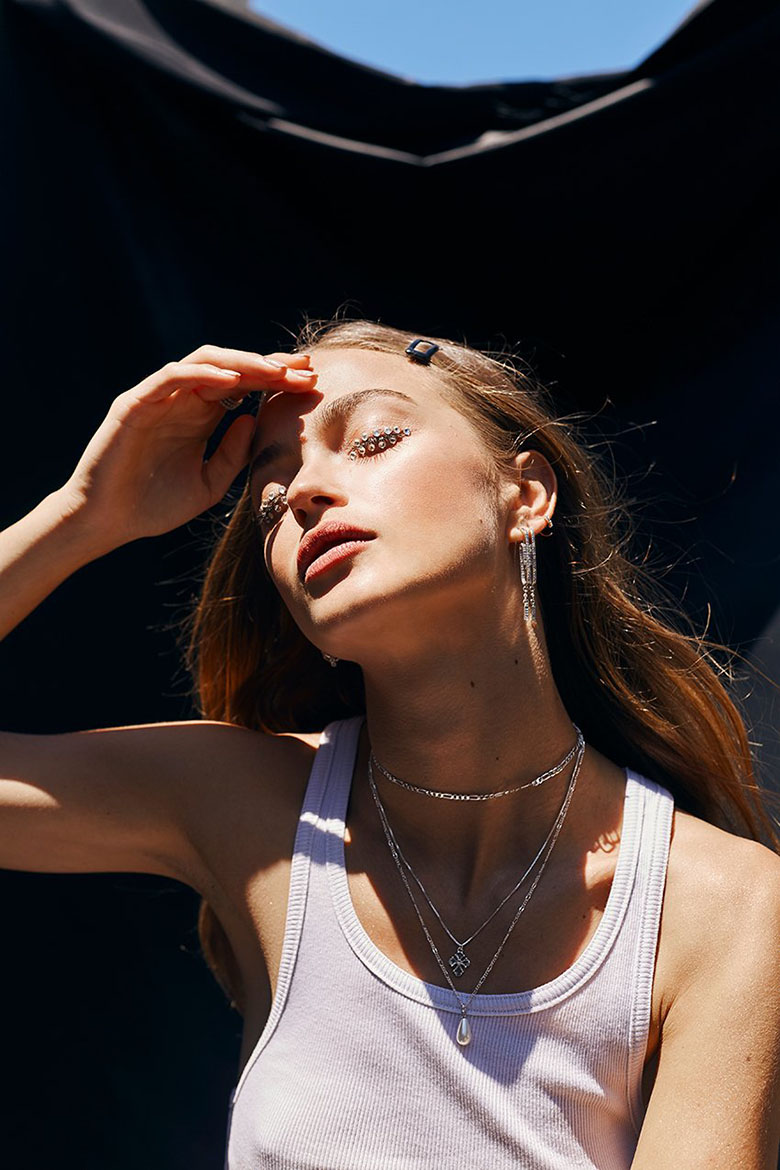 Michael Kors said it best when he famously confessed "I've always thought of accessories as the exclamation point of a woman's outfit". And we could not agree more with Michael! And for us, it's specifically jewelry that has us shouting from the rooftops! Whether its that perfect cool-girl jewelry statement piece that ties it all together, a classic jewelry throw-back necklace that amplifies the vintage vibe you're going for, or a beautiful boho ring that subtly tells the story that is your distinct style, we love that jewelry really is the icing on the fashion cake! And if you, like us, are on the hunt for the absolute best jewelry labels out there right now, you can now have your cake and eat it too cause we've done the dirty work for you! That's right, we've scoured the best of the best and hand-picked the top 12 cool-girl jewelry labels of 2019! So kick back and take it all in, because you are simply not going to want to miss these! From fashion jewelry faves, to diamonds in the rough, this selection of fashion jewelry labels will make all your sparkly dreams come true. So here's to ringing the new year (pun intended) with a stylish treat for the most fashionable girl you know! Spoiler alert, it's YOU!
Our top twelve favorite contemporary jewelry labels:

1) Amber Sceats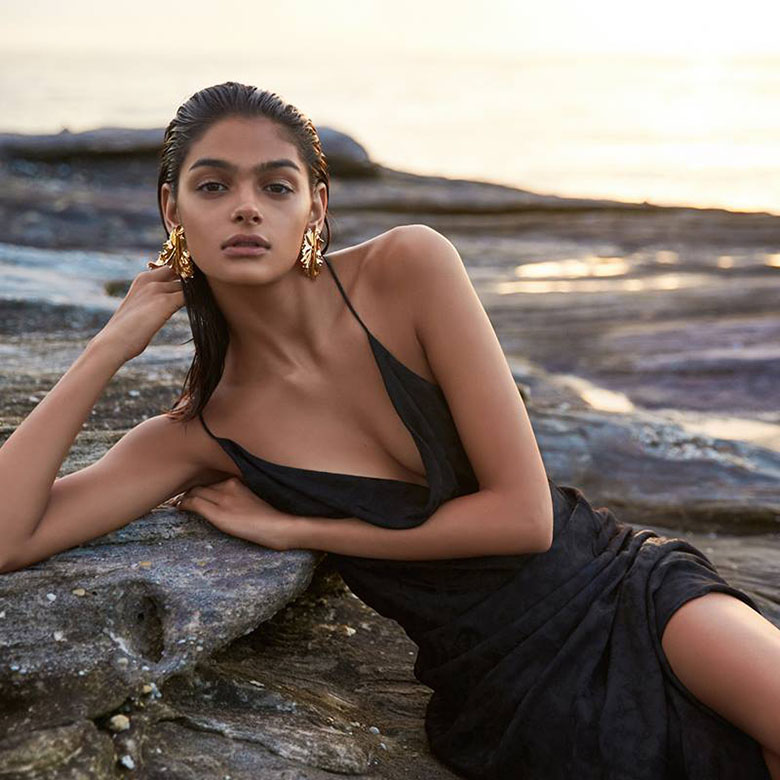 This Sydney designer's self-titled accessory company Amber Sceats is seriously no joke. Having sourced the absolute finest craftsmen in the provinces of Tuscany and Paris, the travel-loving, art-appreciating designer infuses her one-of-a-kind modern jewelry pieces with her own brand of personal inspo, and she's not going anywhere anytime soon! Having just launched her thirteenth collection entitled IN FAIR VERONA, this exciting offering of classic modern jewelry blends classic beauty and current trends while centering around classic pearls and the mystery of the elements. If you like a luxurious quality in your jewelry, you really can't go wrong with any of Amber Sceats' treats! What's our favorite piece in the new arrivals section? So glad you asked! It's the Sabrina ring featuring a precious baroque pearl wrapped in 24K gold plating! This lux little stocking stuffer is the ideal blend of classic and modern, and we think it's just the perfect gift for giving!

2) Child of Wild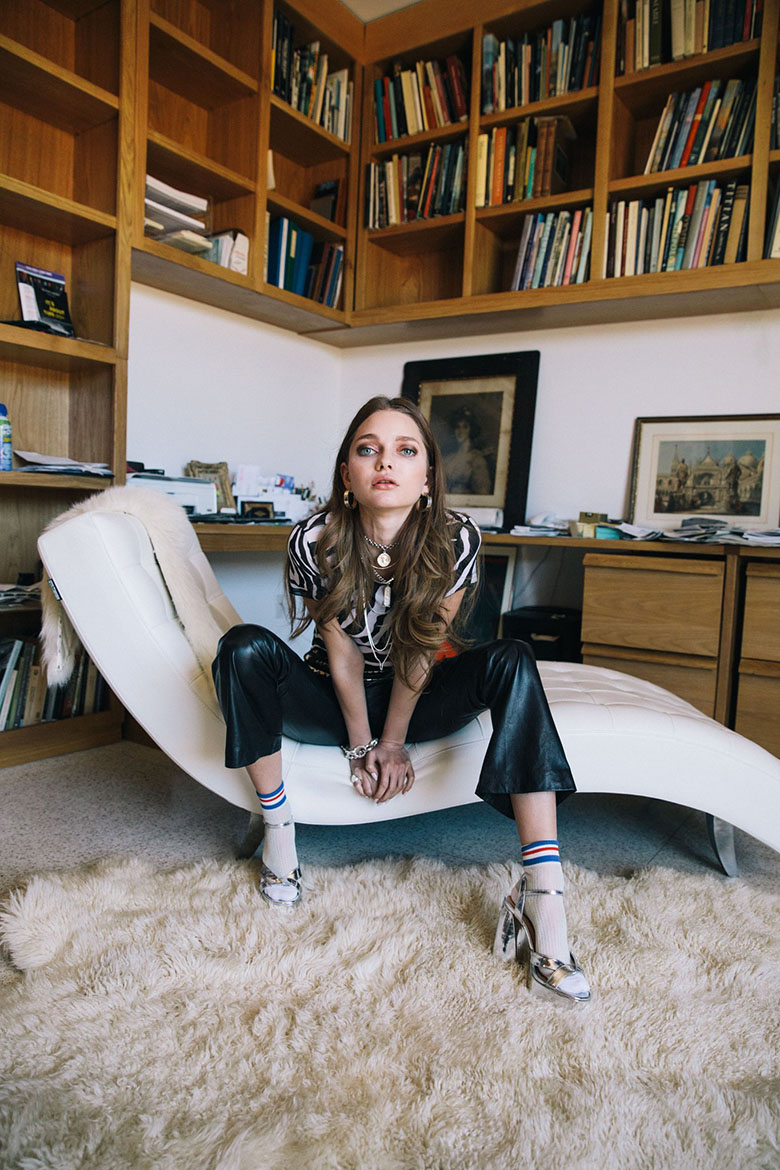 Fast fashion be damned, Child of Wild is taking a stand for sustainability! This unique fashion brand that offers so much more than just awesome cool girl jewelry, stays tried and true to its mission of offering truly special fashion jewelry that is inspired by cultural and historical relevance. If you too are a conscious shopper and love sustainability in your fashion, then this is the brand for you! Whether you're looking for jewelry with a Native American, Middle Eastern, Southeast Asian, African, or even a New Culture influence, Child of Wild has your back! From turquoise drop earrings, to serpent afghan chokers, variety is definitely the spice of life with this special jewelry brand. The best part? With a solid reputation for donating to charities, when you shop at Child of Wild you won't only look good, but you'll feel good too!

3) EF Collection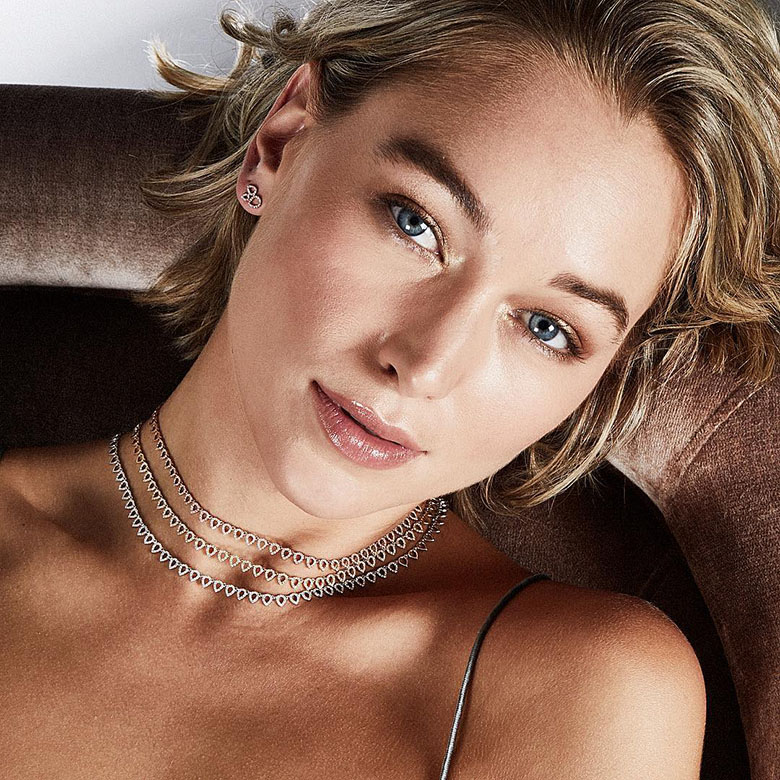 With a focus on 14K gold subtly handset with diamonds and precious stones, jewelry designer Emily Faith's mission is to create jewelry that while delicate, also makes a big impact! Well, mission accomplished Emily! Current trends and classic designs collide in consistently beautiful EF Collection of classic modern jewelry that are delicate, chic, sexy, and feminine. We love how these timeless pieces truly maximize each outfit, whether you're wearing classic blue jeans and a tee, or upscale cocktail attire for that special holiday party. The best part? Because EF Collection has such delicate pieces, they work beautifully when layered! Need some inspo? We got you covered. Try layering the brand's diamond custom name necklace with their five mini diamond heart necklace, or stacking any of their exquisite gold bracelets for a layered look.

4) Elizabeth Stone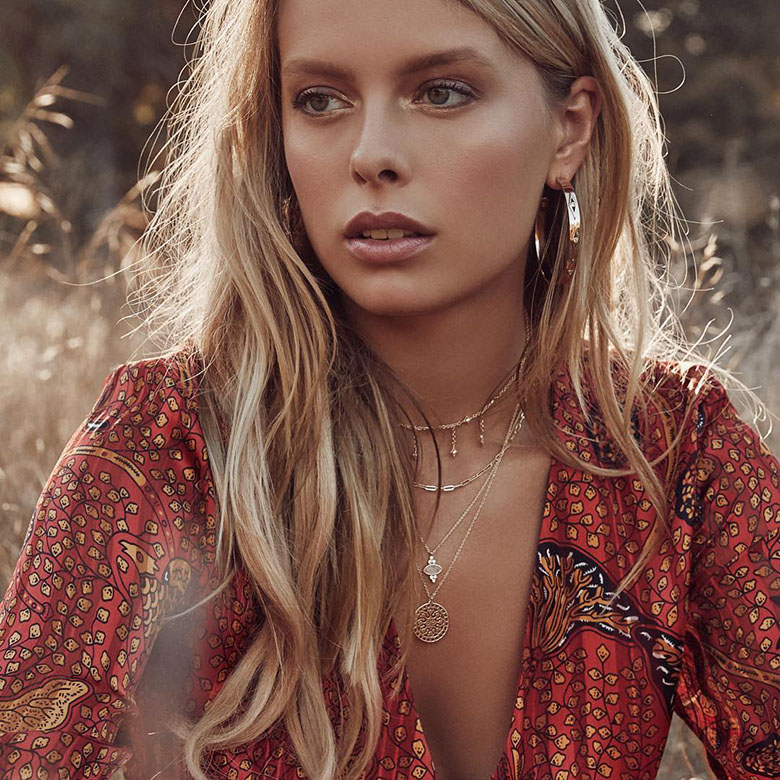 Nobody quite captures the laid-back California glam look like designer Elizabeth Stone with her self-titled jewelry label. Working only with the best quality semi-precious stones and mixed metals, Stone creates bohemian jewelry and modern jewelry that always exudes class. The East Coast native launched her L.A based brand in 2011 and has enjoyed a dedicated fan base and an impressive following ever since (present company included of course!) And its no surprise that Elizabeth Stone's collections stand out from the rest – she brings her brilliant background in graphic design to each piece, creating wearable art that pops! And while these high-quality goodies are made to last, they don't come with the high-end price tag you might expect, which means more fun for you and everyone else on your shopping list.

5) ERTH Jewelry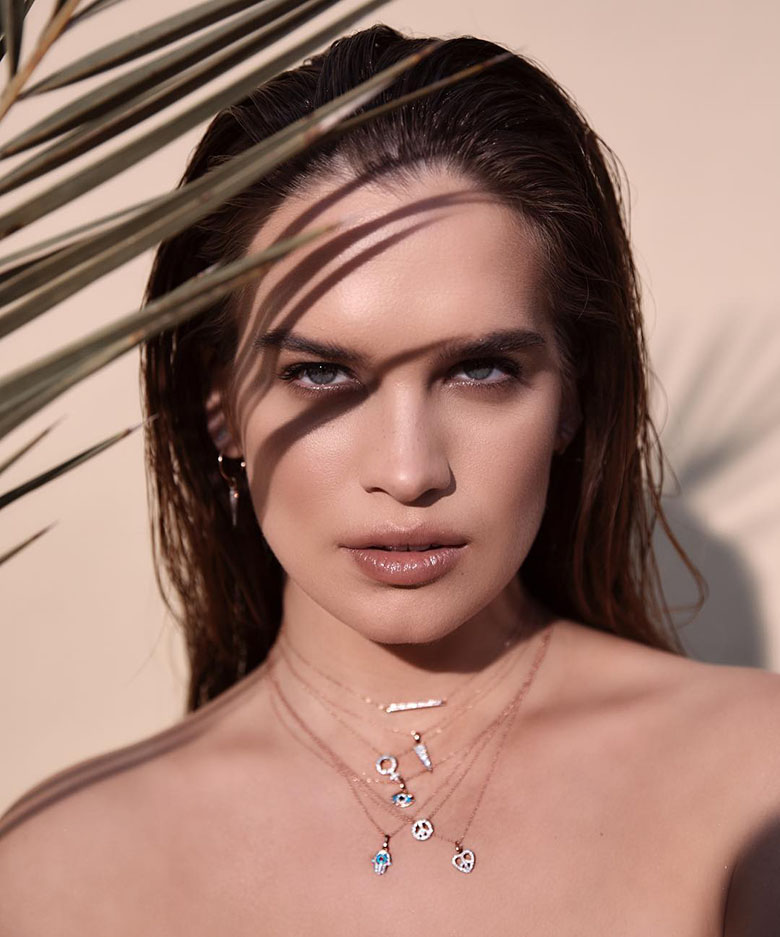 Newcomer ERTH Jewelry may be new on the fashion jewelry scene having just launched in 2016, but the momentum this awesome label has managed to pick up in its short time is impressive to say the least. Having garnered the attention of fashion icons and supermodels like Kendall Jenner, Gigi Hadid, and Rosie Huntington, it seems it takes one to know one – a super model that is! That's right – this fabulous cool girl jewelry line was started by Australian supermodel Nicole Trunfio. Gorgeous 14K gold bar necklaces set with single sided diamonds, mini diamond studs, and extravagant yellow gold body chains are just a few of the notable pieces available from this chic line by ERTH Jewelry. And when Vogue, Elle, Harpers Bazaar, and InStyle are continually singing your praises, it doesn't really matter how "new" you are, you can go ahead and feel free to kick your feet up and stay (in the jewelry game) a while!

6) Ettika Jewelry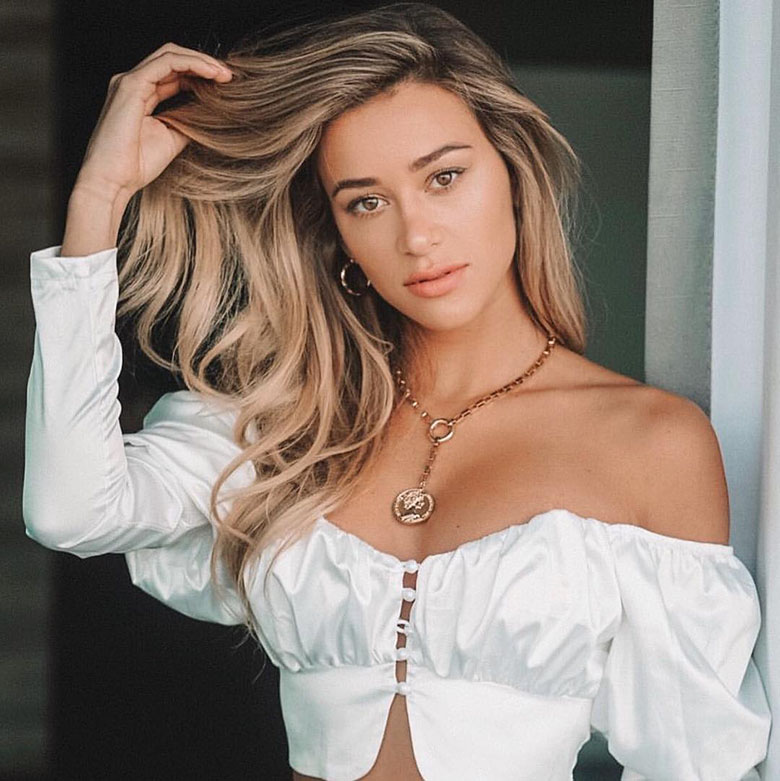 For women who are comfortable and confident in their own skin, Ettika Jewelry really resonates! That's because the designs that are inspired by the sun, sand, and glam of Los Angeles are bold, just like the ladies who wear them! We're talkin' items like gilded & golden crystal buckle belts, green crystal rectangle earrings, turquoise western rings, and hot pink double-tassel earrings! And that's just the beginning. The jewelry brand's designer-duo founders Ettie and Joey Rafaeli always strive to infuse their luxe-lifestyle vibe into each cool girl jewelry piece. One thing is for sure, sporting this stylish label makes you want to give, wear, stack, and love, just the way the brand intended! Thank you Ettika Jewelry, we think we'll do just that!

7) Five and Two Jewelry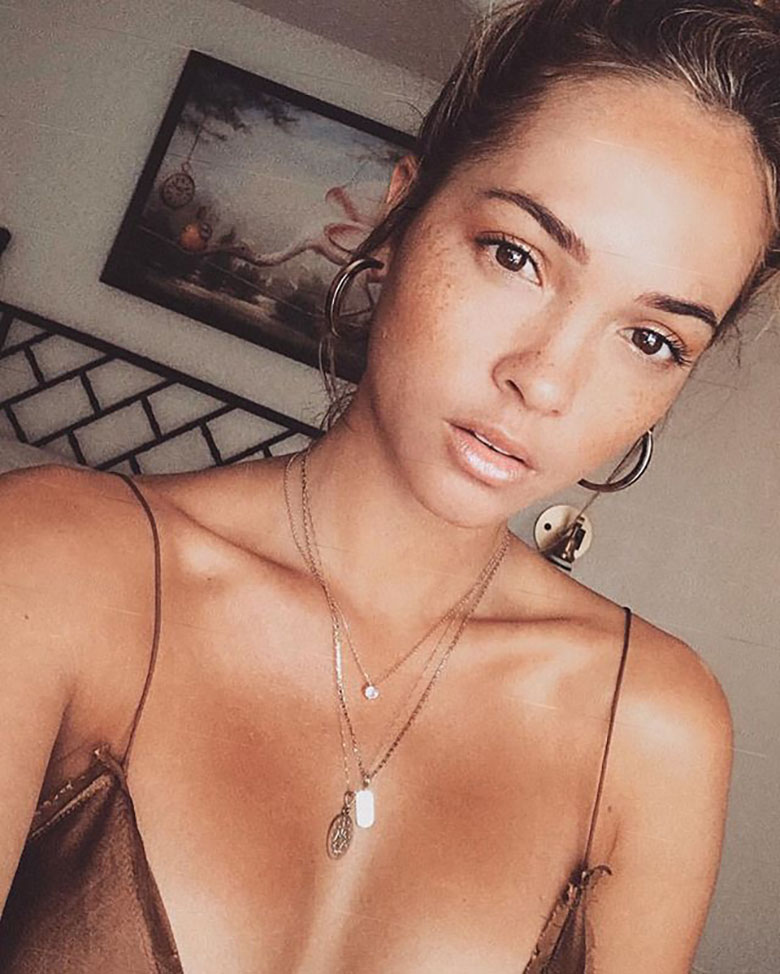 Layers never looked better than with the latest styles from Five and Two Jewelry, a top-ranked classic modern jewelry brand on our list! If you're as obsessed as we are with pieces that work together to create that stackable magic, then you're in luck! So many pieces from the latest selection from this popular label work (together) like a charm! Speaking of charms! We're obsessed with the label's Racquel necklace, a heart charm exclusive that literally goes with everything. Gold plated with a copper and brass base, this 16K plated necklaces will take you through the entire season and beyond! Why? Because love never goes out of style! And nobody knows this better than the brand who is made up of self-proclaimed hopeless romantics Five and Two Jewelry. Inspired by the free spirit lifestyle, and with a penchant for using ethereal crystals and dainty chains, this super cute jewelry brand hits a high note! So get layering!

8) The2Bandits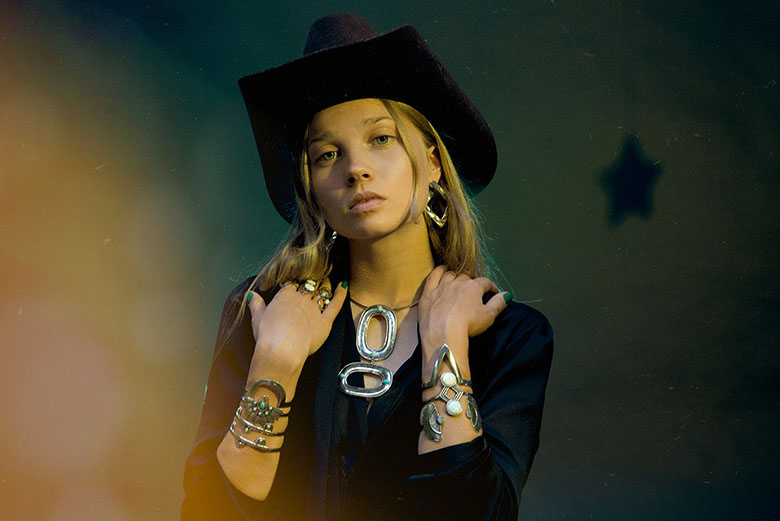 With a decade of gorgeous, dreamy, bohemian jewelry behind it, modern Southwestern heritage brand The2Bandits has managed to carve out a serious niche for itself in the fashion Jewelry world. San Francisco based, but Texas inspired, season after season this label never disappoints, always offering jewelry infused with a glamourous free-spirited vibe. Each collection is boutique, thoughtfully curated, never over-done, and always approached with a quality-not-quantity mentality. The2Bandits' designer Tamar Wider, who is also a certified gemologist hand-makes each special piece (how cool is that?) Nothing feels better than wearing art created from the hands of an artist. Let the necklaces, rings, earrings, and bracelets from this boho brand adorn you and enhance your outfit, no matter how far to the hippy or preppy scale you happen to lean.

9) Natalie B Jewelry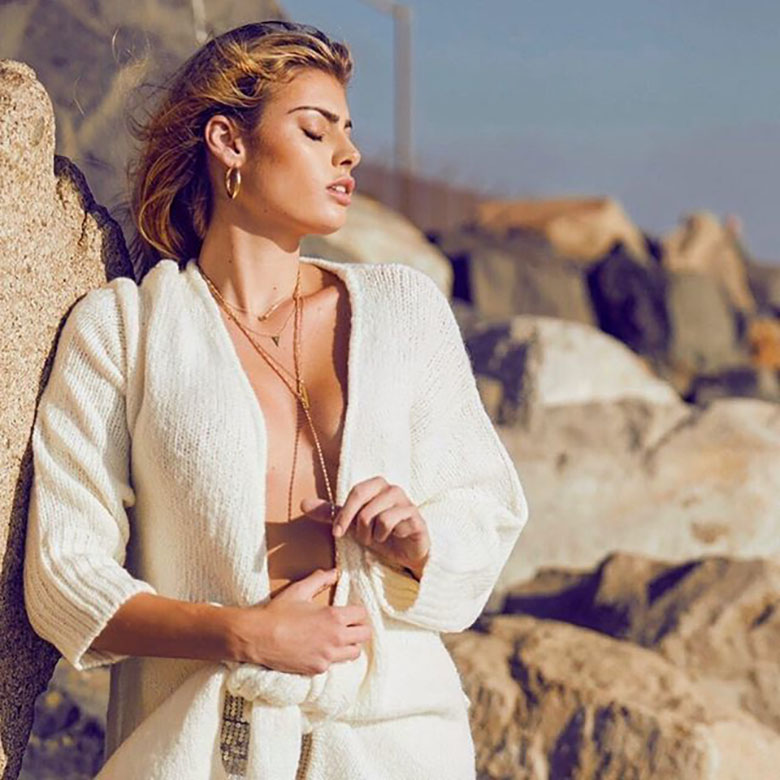 Fourteen karat gold plated necklaces with 3-inch extension that playfully display the expletive "F*CK, delicate shiny discs adorning a 14kt gold plated sterling silver necklaces, textured ball hoop 14kt gold plated earrings, and vintage inspired rings are just a handful of the best selling pieces from Natalie B Jewelry, the beachy bohemian jewelry brand adored by Hollywood celebrities! But what else would you expect from a true Cali girl with a Hollywood costumer dad and a vintage emporium owner mom? Now selling in boutiques world wide, designer Natalie Balker has certainly made a name for herself, and we can see why. Natalie B Jewelry collections are so vast that there truly is something for everyone, and the price point is reasonable enough to even indulge in a little something for yourself when shopping for others.

10) Paradigm Jewelry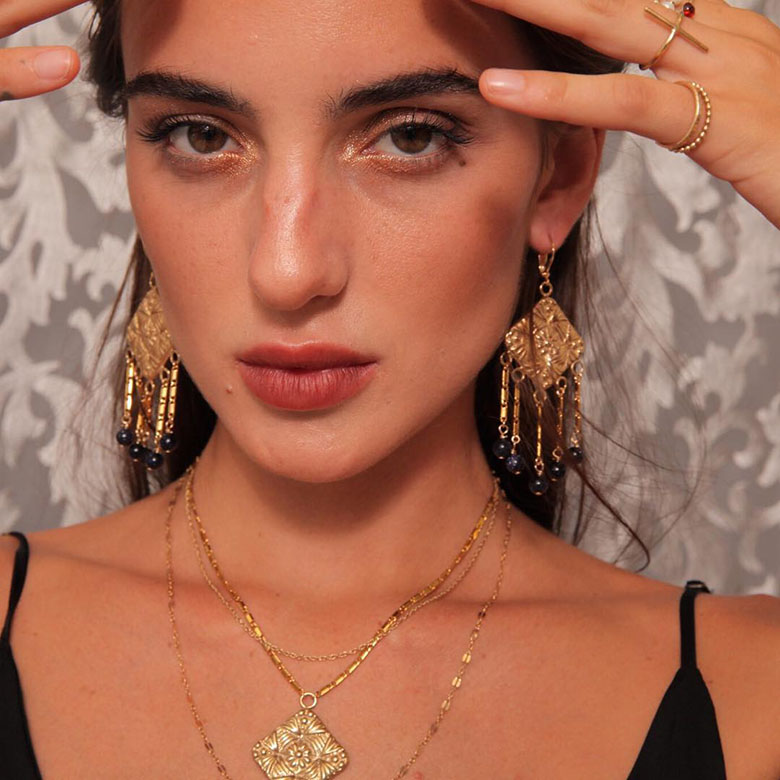 If you like on-trend fashion jewelry at an affordable price, then you'll want to check out designer Meg Sullivan's super fun label Paradigm Design. Earrings, bracelets, rings, necklaces, and hand chains are crafted to perfection in Southern California by Sullivan and her local metal castor. Having been inspired by Native American sterling silver jewelry picked up on long family road trips growing up, jewelry holds a special place in the designer's heart – and you can feel that with each collection she offers. Contemporary, minimalist, bohemian jewelry is what this label is known best for. We've fallen in love with the festive tassel Ibiza earrings with an acrylic cube available in different colors. And with pendant necklaces on the top of the trend list this season and going strong, you won't miss out with pieces like the Tybalt coin necklace with its bold stamped pendant on a long chain. Paradigm Jewelry is a perfect blend of trendy and simplistic – making each piece work season after season.

11) Vanessa Mooney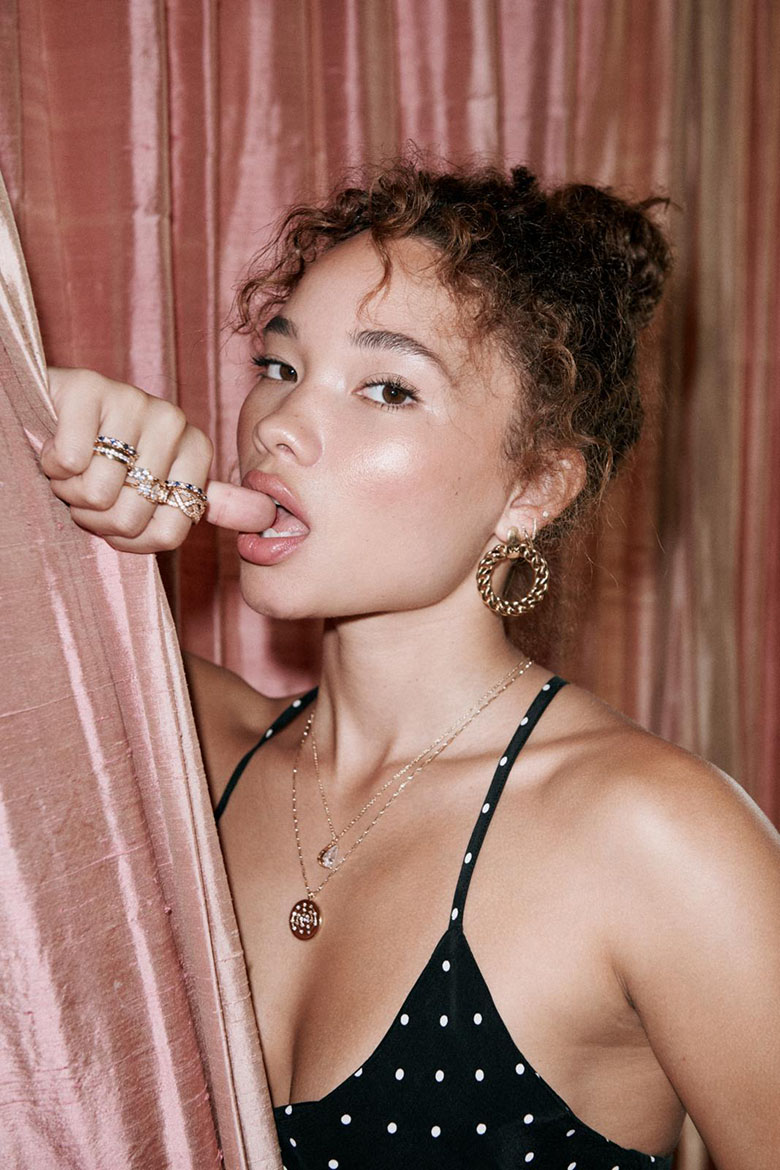 It's not easy to find a jewelry brand that offers designs with pure vintage appeal and at the same time, pieces that are simple and sophisticated. But somehow Vanessa Mooney has that balance on lock down! It's easy to make a statement with designs with bold shapes and strong forms, and the designer prides herself on offering collections that every woman can find herself at home in. Hand crafted in Los Angeles and always creative, there's no better way to express yourself and your own unique style than with Vanessa Mooney jewelry. With almost ten years of successful collections under her name, this trusted jewelry brand that has graced the pages of some of our favorite fashion mags (InStyle, Cosmo, and Bazaar to name a few) always has pieces we can't wait to put on! Our favorite pieces? All the stackable rings of course! The unisex first class ring, the gold band ring, the stardust ring, and the love ring are calling our names this season!

12) LUV AJ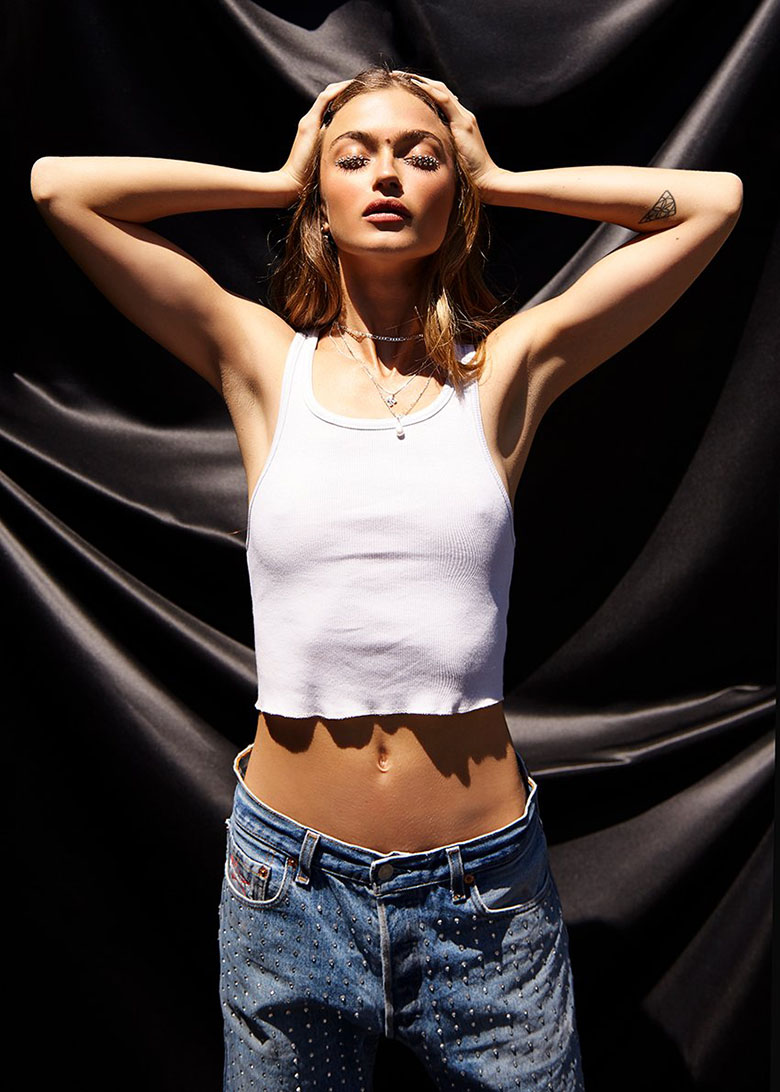 If you're more of a bad-ass babe when it comes to your jewelry style, then trust us, you're going to be all in for LUV AJ! The label's young prodigy designer Amanda Thomas impressively had her entire line at Fred Segal by the age of 16, and even hit Forbe's '30 Under 30 list in 2015. We're not mad at that level of ambition! In fact, the designer's youthfulness keeps us feeling young and fun with her worn and torn edginess. You can expect bodychains, ear cuffs, bracelets, rings, earrings, and necklaces that are all expertly infused with that signature LUV AJ edge we love. Whether you're getting bold with boxy hoops, feeling fresh in fringe earrings, or staying sexy in snake chain hoops, LUV (AJ) is the answer.

(Visited 1 times, 2 visits today)