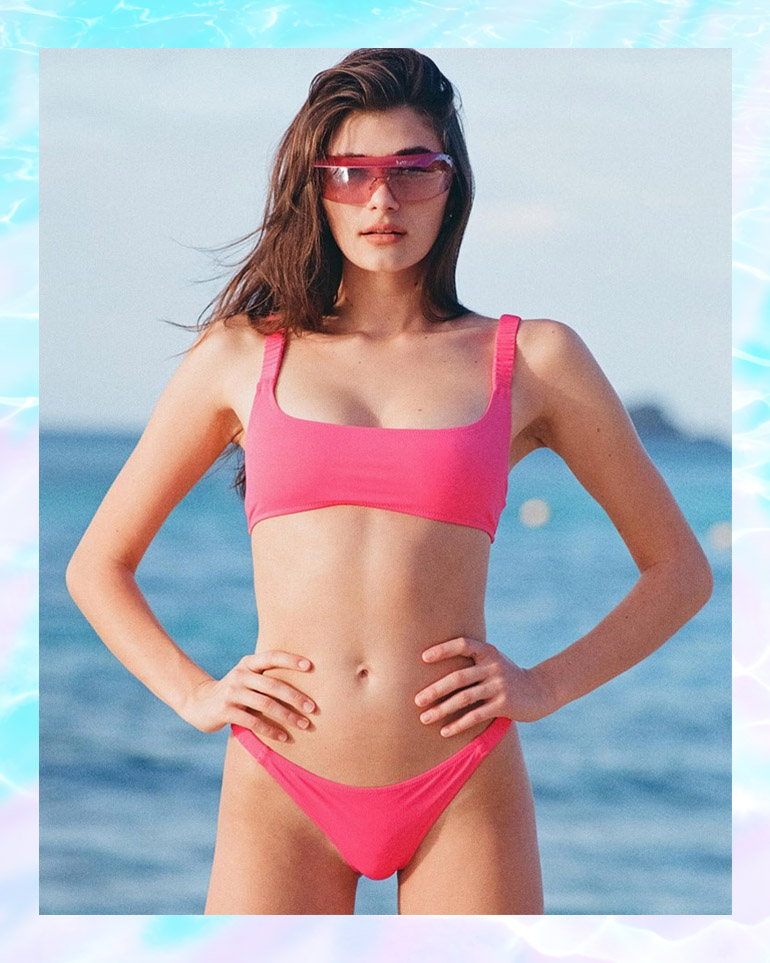 With independence day behind us, it can only mean one thing! It's officially summer now and we're here for it! Whether you're headed on a tropical vacation, headed for a beach day with your girls, or showing up for your next pool party, you're going to want to stay stylish in the top swimwear of the season! That's why we've created our list of the top 11 brands for summer swimwear in 2019. From cute swimwear, to designer swimsuits, to one piece suits and bikini's, you'll be turning heads as you turn up the heat in these sizzling summer swimwear brands! Enjoy!
Our top eleven favorite swimwear brands:

1) FISCH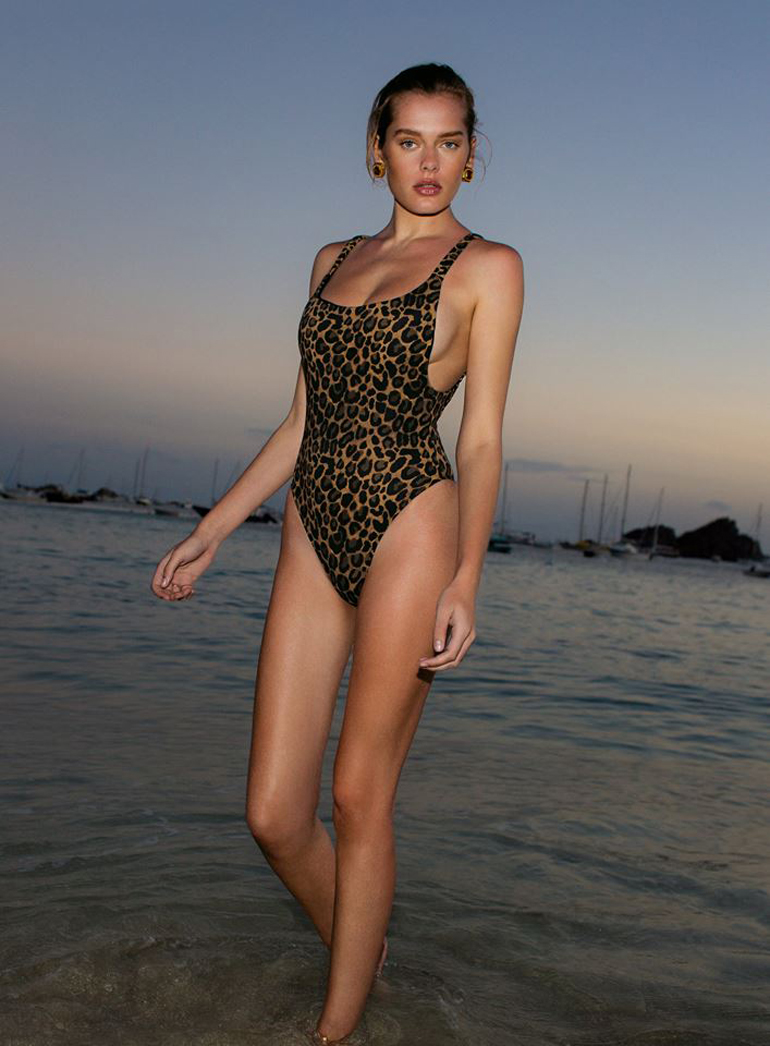 Is there anything better than summer swimwear with a conscious? We love products and brands we can stand behind! If you feel the same way, then you're going to love the swimwear from FISCH. Handmade from Italian ECONYL® regenerated nylon fiber crafted from abandoned fishing nets and other types of nylon waste, this ethical brand provides high quality swimwear that you'll fall for all summer long. Founded by Swedish designer Agnes Fischer, this designer swimwear brand draws its inspiration from 80's silhouettes. Expect bold colors, printed swimsuits and high-cut silhouettes. The sustainable beachwear brand not only helps reduce their carbon footprint for their production, they also donate a portion of their profit to the Healthy Seas. So whether you're in the market for bikinis, one-piece suits, or simply the best in trendy swimsuits, with Agnes Fischer's FISCH, you can make a positive impact with your fashion choices. Feeling Fierce? You can't go wrong with FISCH's Leopard-print one piece swimsuit.

2) Peony Swim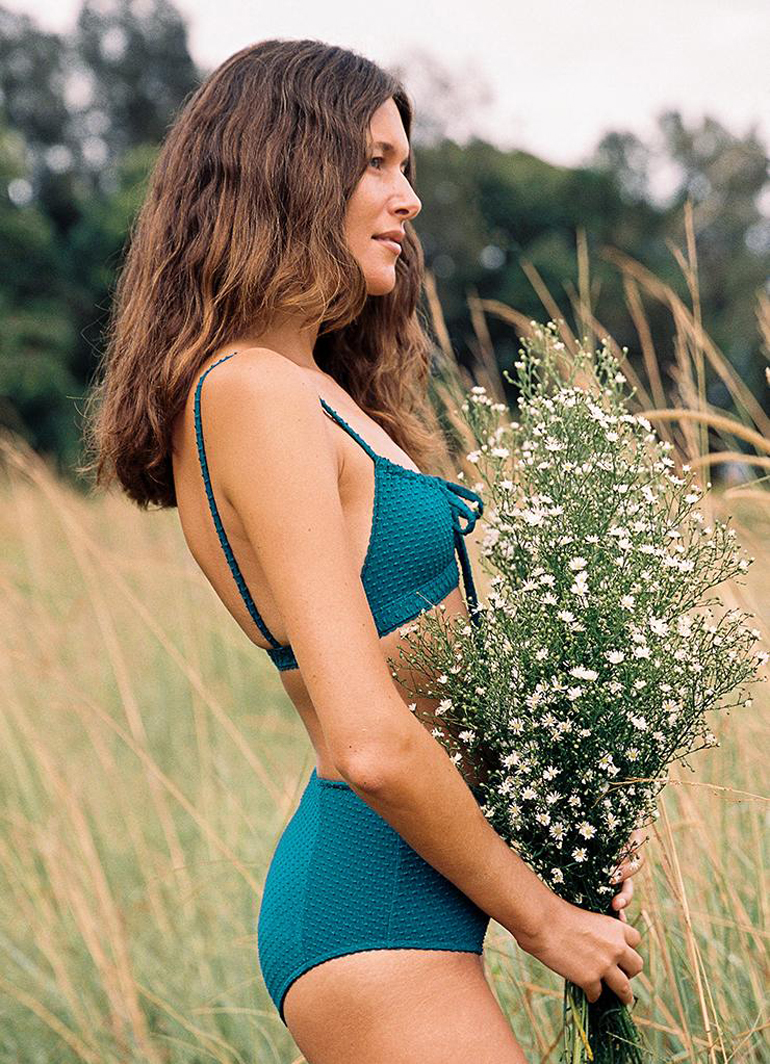 Another top contender in the sustainable swimwear space is Peony, a luxury brand appropriately named after the flower that evokes the start of summer. Founded by former criminal lawyer turned founder Becky Jack, the label launched and flourished due to her choice to follow her true passion for design, and take a leap by leaving her secure yet stressful job in exchange for a more passionate career she'd always dreamed of. We love a good success story! For Becky Jack the leap of faith has paid off, and so too has it for her brand's fans who love knowing that their designer swimsuits come with good Karma. You can always enjoy a sense of timelessness with each collection of top swimsuits, no fast fashion here, my friends! Peony's summer swimwear is available at Net-A-Porter, Farfetch, Revolve, Lane Crawford, Maris Collective (Four Seasons Hotels), Everything But Water and Shopbop. We're loving the label's Knotted One Piece with its one shoulder styling and textured fabric.

3) Palm Swimwear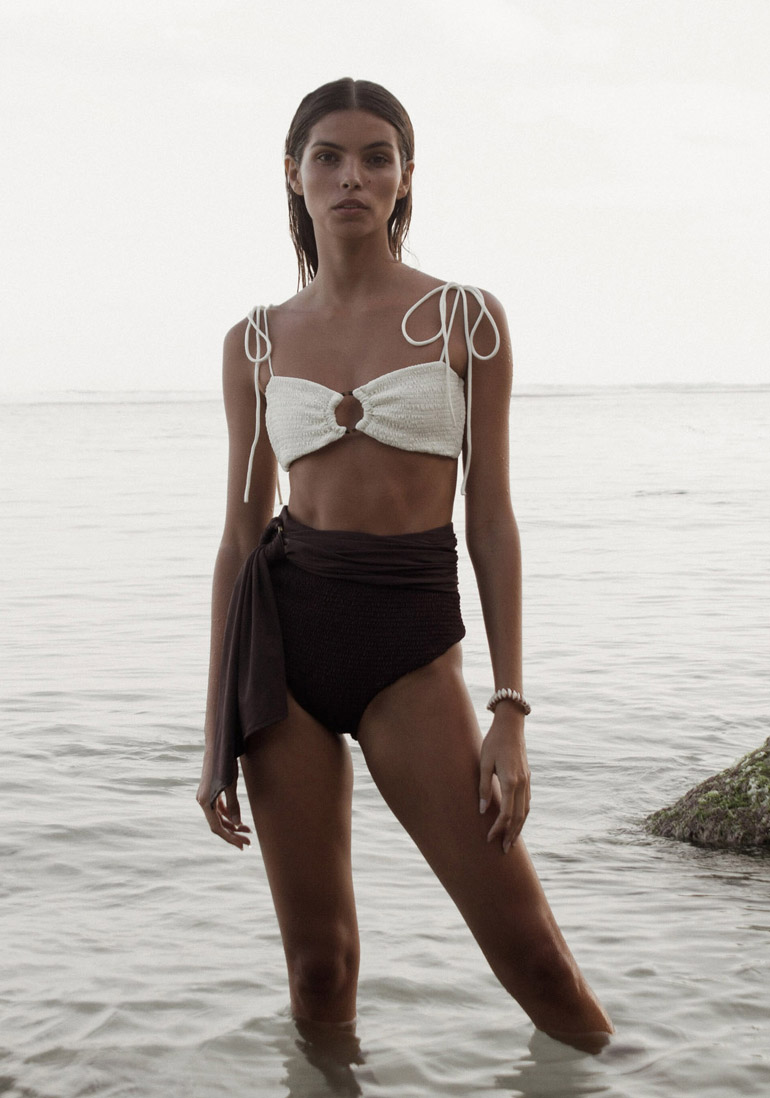 Established in 2014 by Kat Furey, Palm Swimwear is a contemporary beach and resort wear fashion brand based out of Australia. If you like simplicity, comfort, and sustainability, then this is going to be the best swimwear brand for you, hands down. The crowd-pleasing brand that offers fashion swimsuits has been covering the likes of gorgeous models like Cara Delevigne, Rocky Barnes, and Tash Oakley to name a few. But not to worry, the top swimwear essentials coming from this awesome Aussie brand are timeless and look great on all women! There are so many cute swimsuit styles in this label that it's hard to play favorites! But we are definitely in love with the Alora Bikini Top with it's Bandeau top, Ruffle Trim and abstract print, with matching Alora Bikini Bottoms. There's almost a mermaid like quality in its unique print, and this is the kind of sunny-day essential that will transition you perfectly from a beach day to yoga on the sand. The clean-lined silhouettes coming from Palm Swimwear are a girl's best friend.

4) She Made Me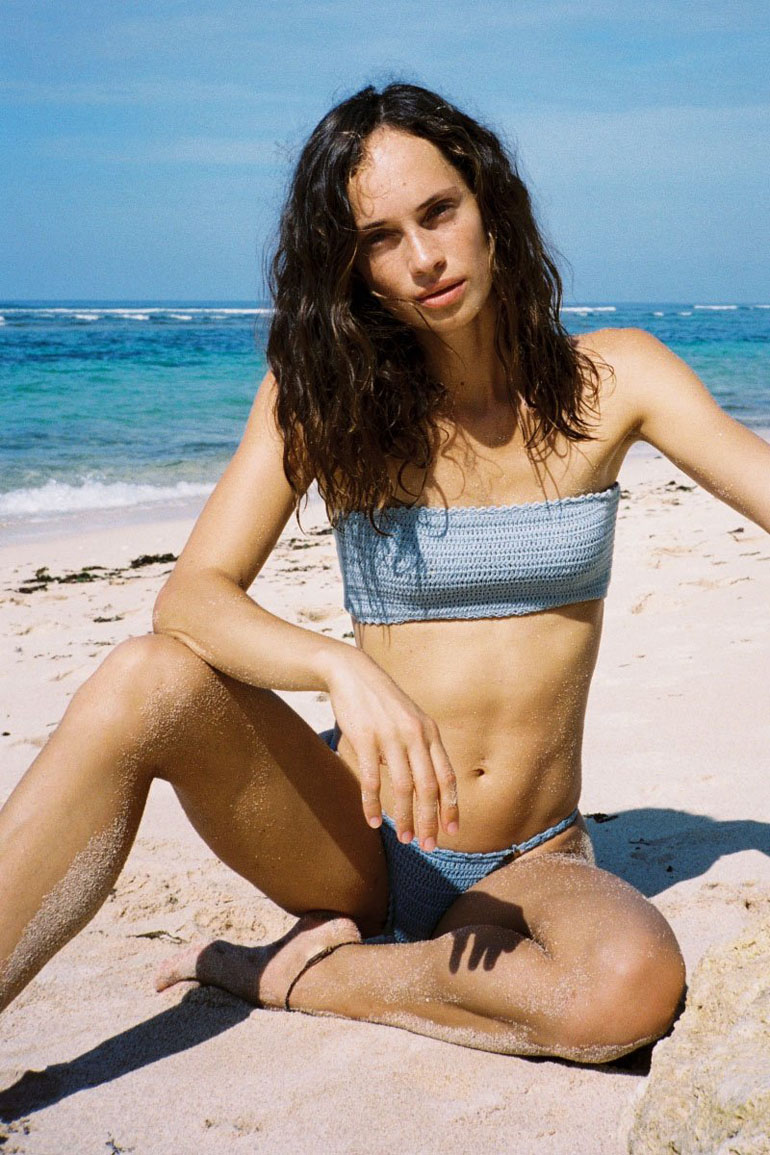 If you really wanna stand out from the (beach) crowd and slip into something more comfortable and chic, top swimwear label She Made Me's handmade Crochet Swimwear is among the best out there! Launched by designer Chloe Dunlop in 2012 when she felt like she couldn't find a bikini she really loved, her suits are now loved by many for their effortlessness, beauty, and simplicity. If you're a free spirit at heart and love the timelessness, comfort, and boho vibes of crochet, you'll love the way these bikinis and one piece suits make you feel! All made by local artisans in Bali, Chloe Dunlop's line, has that 70's spirit on lock! And coming from a seven-year veteran in the swimwear industry prior to launching her own line, this is a boss lady that knows her stuff! And while swimsuit trends come and go, when you step into a swimsuit from She Made Me, you'll never go out of style. Is there anything cuter than the Maalai High Waisted Bikini Bottoms and Matching Top? We think not.

5) Haight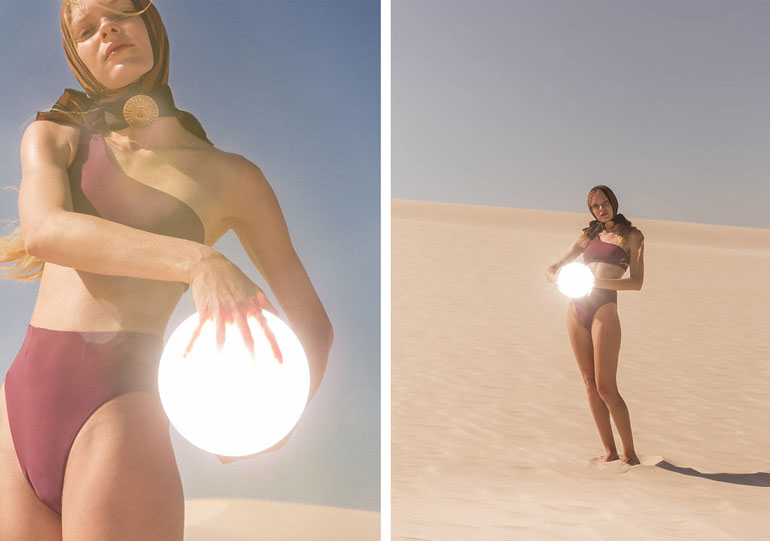 Brazilian swimwear brand Haight is one to watch for when you want to leave convention behind. Creating cuts and styles that are all their own, you'll want to pop over to their site and have a look if you're in the market for some show stopping summer swimsuits. Styles that can be worn on and off the beach and looks that project a true beach lifestyle, you can't go wrong with any of the fashion swimsuits from Rio de Janeiro-based designer Marcella Franklin. These styles are modern, they're minimalist, and full of geometric silhouettes. And with their attention to form-flattering details (thank you very much!) you can step in and out of the water feeling as confident as you look! The best part? The collections from this top swimwear line are always separated in three lines: Classic Styles, Themes Styles, and Concept Styles, so its easy to shop. Take a plunge this summer with daring looks like the Iu One Piece with its waist cut out design, or the eye-catching color of the Marcella Bikini Top in its shimmery Lotus Green which seems to be named after the brand's fabulous designer Marcella Franklin.

6) Eres
For summer swimwear with iconic cuts, innovative colors, and high-tech materials, look no further than Parisian swimwear and lingerie brand Eres. Founder Iréne Leroux, kept the name of her parent's Lingerie shop R.S when she founded Eres, and since then Eres has flourished to a well respected brand sold all over the world. Iréne Leroux was said to have been inspired on her holidays in Spain in the sixties, when she was quite taken by a lovely girl on the beach who wore a small and simple swimsuit that suited her just perfectly. This designer swimwear label creates timeless pieces intended to keep things natural, flattering, and comfortable, but without missing out on the cool! And if you're in the market for more than just swimwear, Eres also offers dresses, jumpsuits, and accessories, so you can't go wrong. Bring on summer with printed swimsuits like the colorful camo design of the Island Printed Bikini, and you'll never blend in with the crowd!

7) allSisters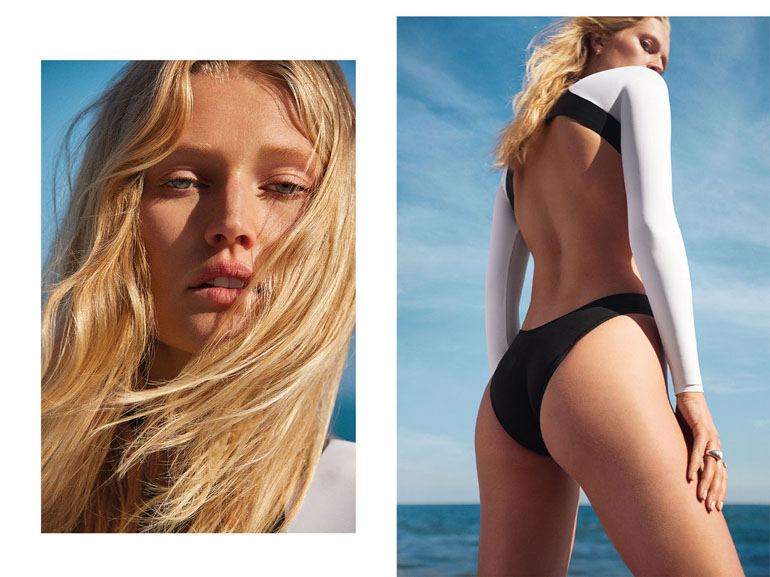 If you're the "sporty spice" out of your friends, and have equal love for fashion and sports, then Barcelona-based eco-friendly swimwear brand allSisters is going to be your new best friend. With a philosophy that aims to create comfortable and fashionable swimsuits that respect the female body as well as the environment and its natural resources, you will always find elegant and timeless pieces you can rely on. And that's a homerun in our book! And if you love the idea of sustainable swimwear, but don't always love the luxury price-tag (and we get it!), this innovative brand allSisters is trying to change the name of the production game so that sustainable designs are available to everyone. What we especially love, is that many of their fashion swimwear can be worn to the pool and then re-styled for en evening out. For example, the Scorpii cutout one-shoulder bikini top would look awesome paired with pants and heels. Or you can simply pair with its matching briefs for a complete luxury resort look and stay by the pool instead. Co founded by designer Patricia Caballero and her sister Alba in 2015, they were inspired to create swimwear for women who like to do sports and also want to look stylish. The Caballero sisters, both born and raised in Barcelona, love geometric motifs, black and white palettes, and flattering the female figure

8) VIX Swimwear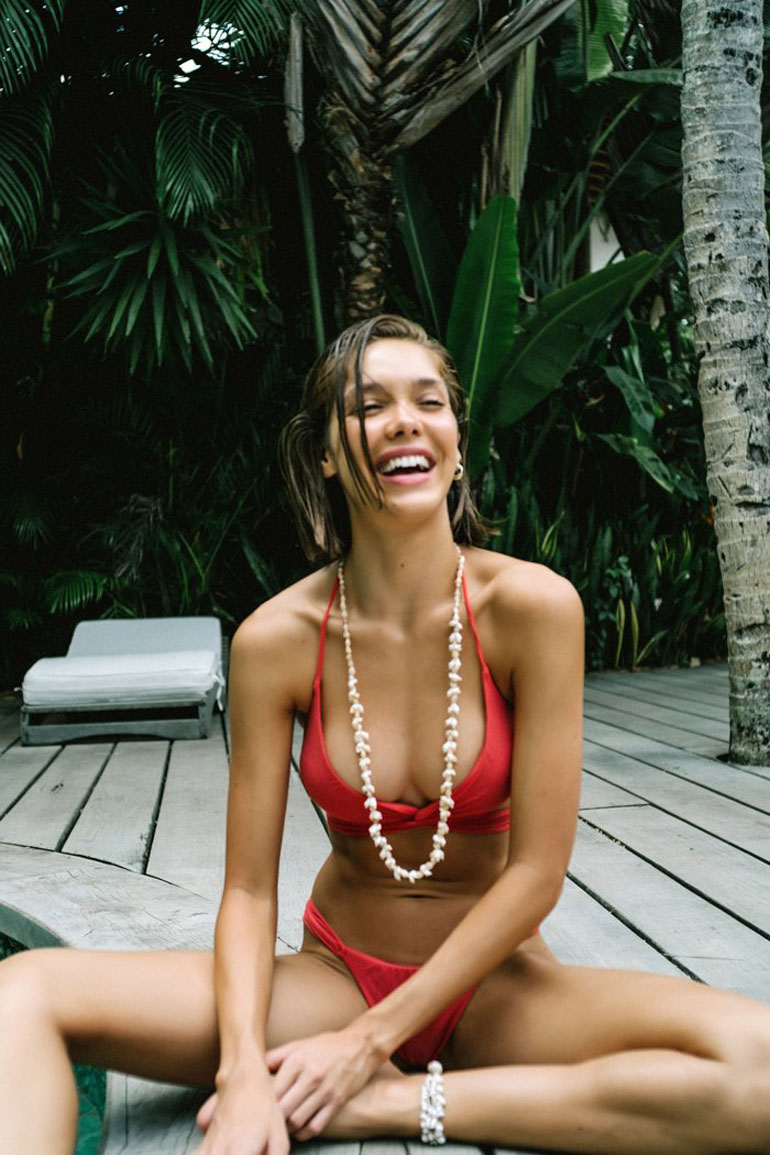 Long time popular designer swimwear label ViX Swimwear makes our list, and its sure to make yours! Combining that California coastal allure with the boldness of Brazil beach culture, you'll always find eccentric prints in their printed swimwear, and unexpected details in their bikinis and one piece suits. Designer Paula Hermanny, is said to encapsulate who the VIX woman is all about: confident, stylish, approachable, warm, sophisticated, and free spirited. The brand's Watermelon Scales Helen Bikini with its flattering triangle top has an eye-catching textured material. And if you're a girl who likes choice, you'll be a happy camper cause designer Paula Hermanny has got you covered! This suit comes with the choice of two different bottoms, either full coverage or a cheeky fit. If you're more into one piece suits, don't sweat it. This Nusa Maite One Piece is just to die for.

9) Kiini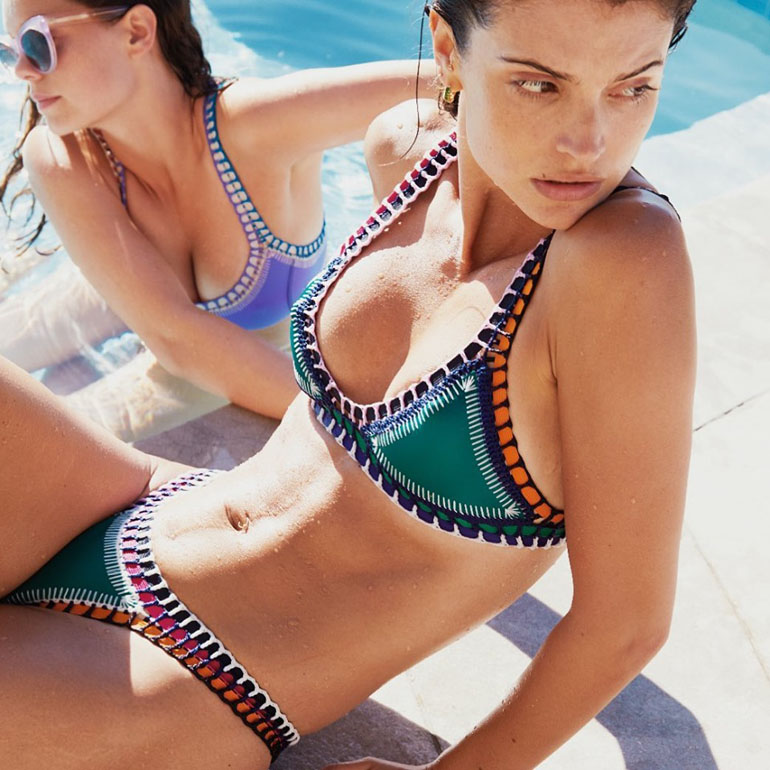 If you haven't heard of this next swimwear brand, then it's possible you've been living under a rock for the last six years. And if you have heard of them, then it more than certainly left a lasting impression on you! That brand is Kiini, and we're huge fans! The cute swimsuits from this brand are modern, progressive, and cool with unforgettable stitching and color palettes. Kiini's collections are bright, distinctive, and they look great on Instagram and on you! You can always spot one a mile away! Designer Ipek Irgit was struck by inspiration one summer day in Montauk, decided to create her own beachwear, and the rest is history! With so many sensational color palettes offered, the only problem is, which one to choose? We went ahead and chose our own personal favorite, and you can choose yours! We love the Coco Bikini Top & Coco Bikini Bottoms with its classic triangle design and itty-bitty bottoms. With these summer swimsuits, less is definitely more, and we're not mad about it.

10) Hunza G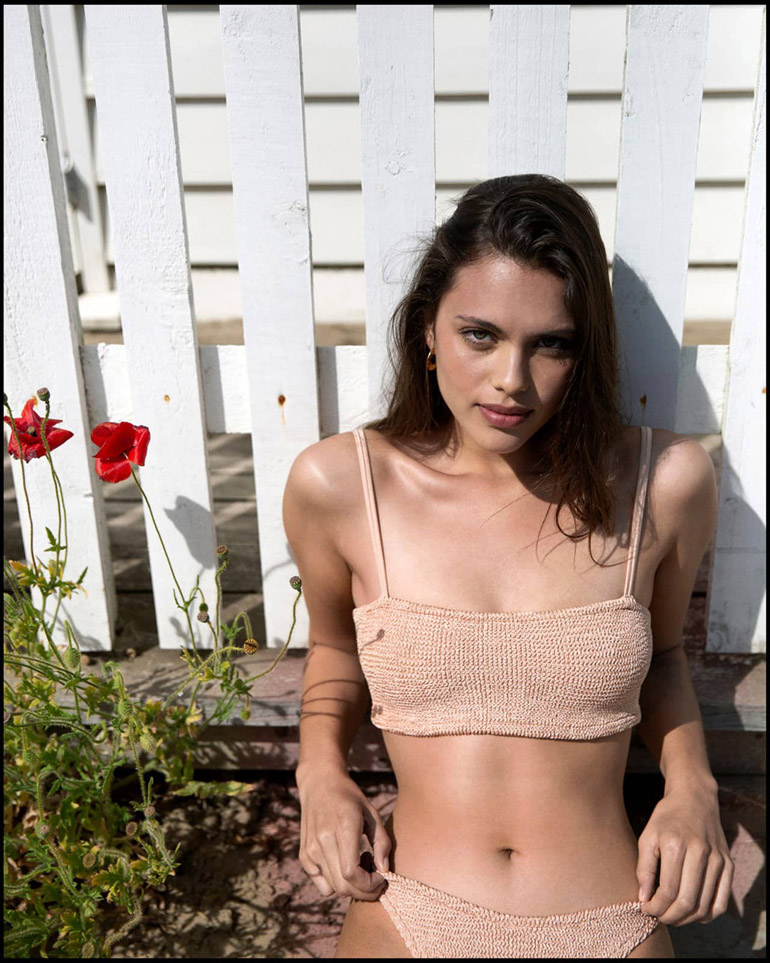 For all those Pretty Woman fans out there, prepare to be star-struck with the next swimwear label on our list! Hunza G, a London based fashion label that first became popular for its famous cutout mini dresses worn by Julia Roberts in Pretty Woman (you know the one!) also creates fashion swimwear. That's right! And you're going to want to take a look. Creative director Georgiana Huddart did a full re-launch 30 years later and this awesome brand now offers super cute swimwear constructed with that same recognizable, signature stretch fabric we remember from the iconic movie. And we're so glad she did! The Jean Seersucker bandeau bikini has us seriously longing for year-long summer flings, with its flattering fit and copper and black seersucker design. Georgiana Huddart really knows what she's doing, proving Hunza G can stand the test of time. All we can say is, if you don't jump on this super cute swimwear, you'll make a (wait for it) "Big mistake. Big! Huge!"

11) Skye & Staghorn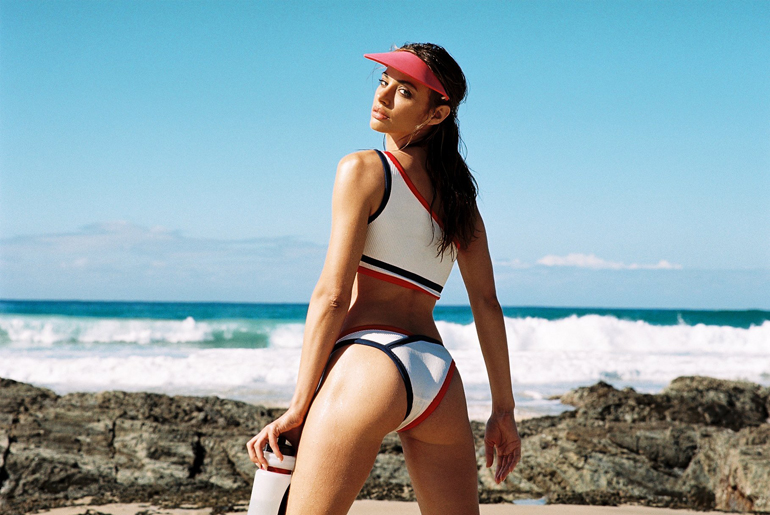 Nothing's more satisfying than mix-and-matching to your heart's desire and coming up with a look that's perfect for you! And Aussie label Skye & Staghorn have created made-to-last pieces that are sold separately so you can mix-and-match your day away. One size does not fit all, and ladies all know which styles flatter their own personal bodies best, so we love the thoughtfulness behind this brand. But more than that, these suits are some of the best swimwear out there; true premium products that are high in quality and will last for seasons to come. Founded by adventure lover Dakota Gilbert, this label from the land down under draws inspiration from Ms. Gilbert's love for the coastal lifestyle, and the free spirited traveler in all of us. We mix-and-matched our own favorite look from Skye & Staghorn! We don't care if Independence Day is behind us, the classic Red, White, and Blue motif on the Tori V Pant styled with the Layla Asymmetrical Crop Top has us proud to be American all year long.
(Visited 1 times, 1 visits today)