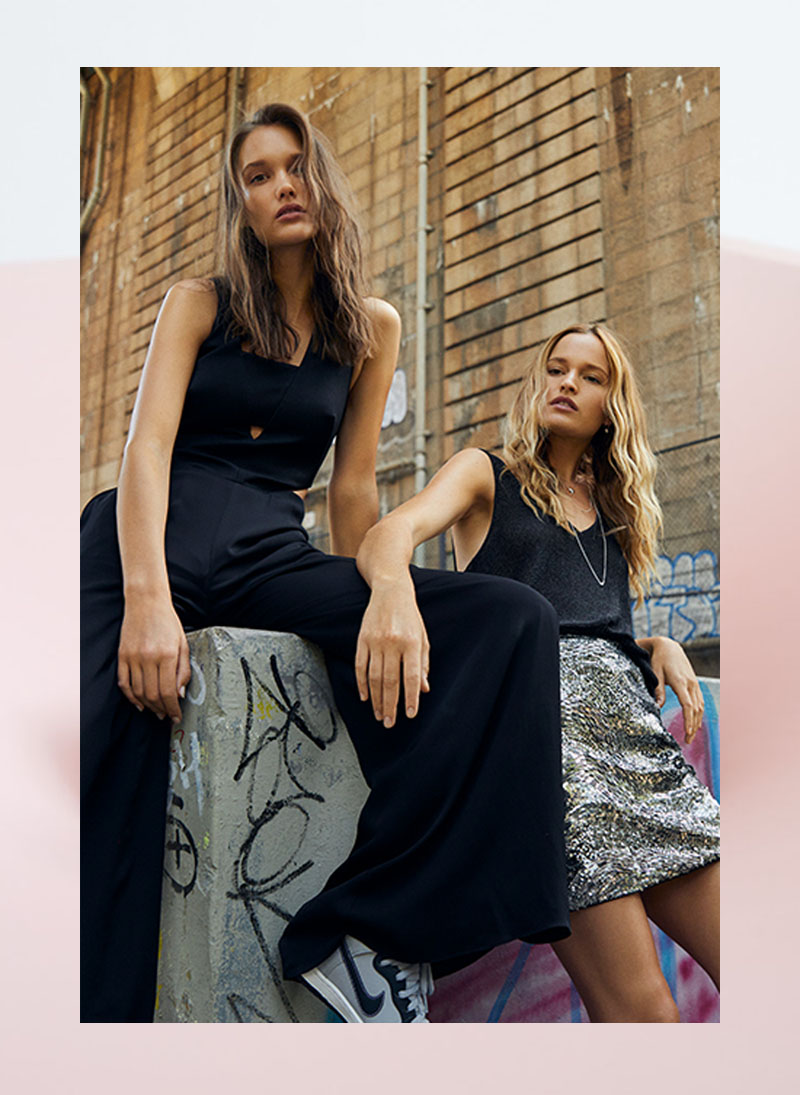 Since putting itself on the fashion map by debuting Australian Fashion Week back in 1996, the famously laid-back land down under has really hit its stride in the fashion world, making Australian brands and Australian fashion synonymous with high quality style. Australian designers, both seasoned pros as well as newcomers, continue churning out stylish designs season after season, making that sought after Made in Australia label more and more valuable by the year. And if you think all Australian designers can be lumped into one lump category, we invite you to look deeper. In fact, the diversity of approach, style, and essence among the top Australian brands is truly awe inspiring. If you're not quiet caught up on your Aussie fashion this year, not to worry! The new year is just around the corner and we're here to get you on track to make 2020 your most stylish year yet. Here's our list of the top 12 Australian brands to know in 2020.
1) Sass & Bide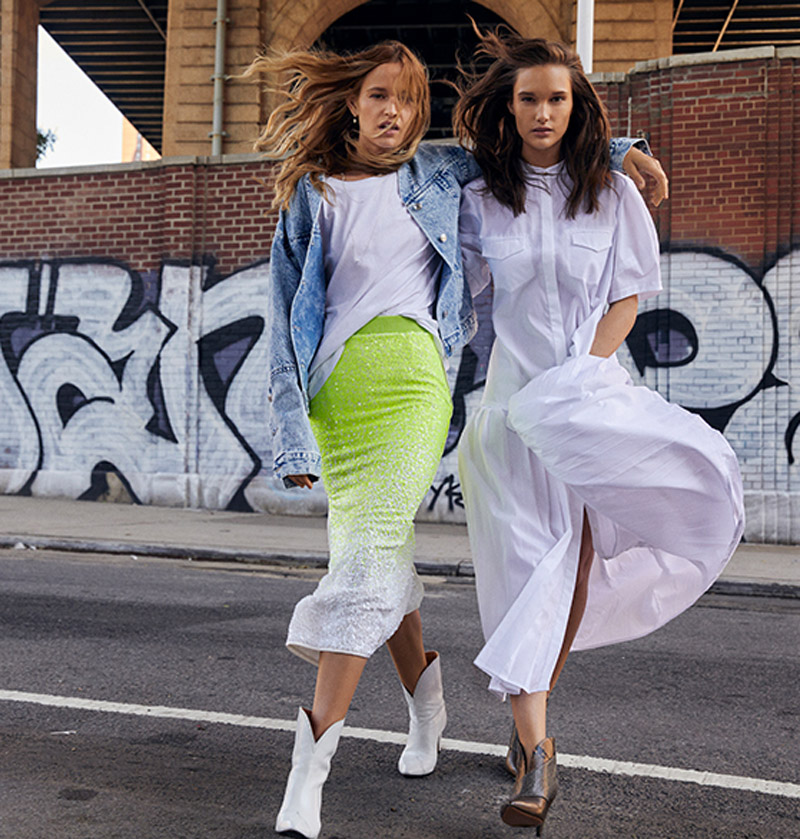 For those bold and individualistic fashion loving women out there, Sass & Bide is about to become your new go-to among the top Australian brands out there. Since establishing itself in 1999 as an indie darling, its co-founders Sarah Jane Clark and Heidi Middleton have enjoyed their unique brand find its growth, success, and loyal audience. Said to be inspired by all things love, culture, and art, each piece is created with an attention to detail and a focus on sophistication that rivals any top label on the mainland! Now with over 45 locations in Australia and New Zealand, there's nowhere to go but up for co-founders Sarah Jane Clark and Heidi Middleton and their brilliant brand from the land down under. Step into holiday season and beyond with Sass & Bide's New World Order Jumpsuit, with it's relaxed fit design, long sleeves, and draw string waist.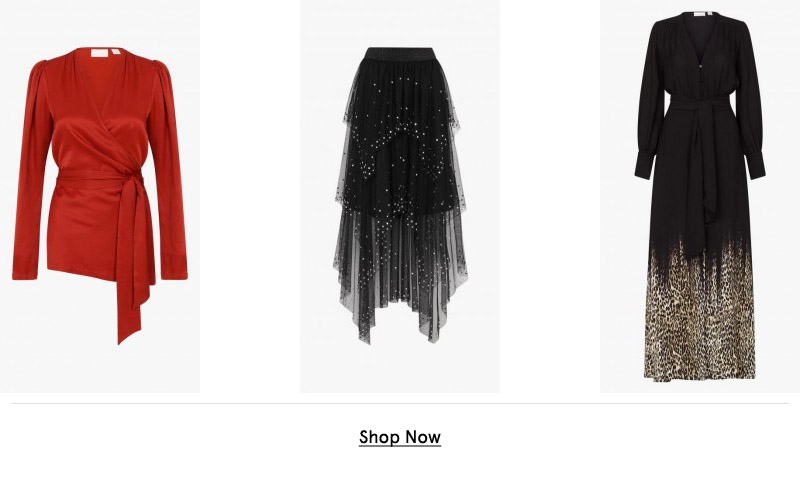 2) Thurley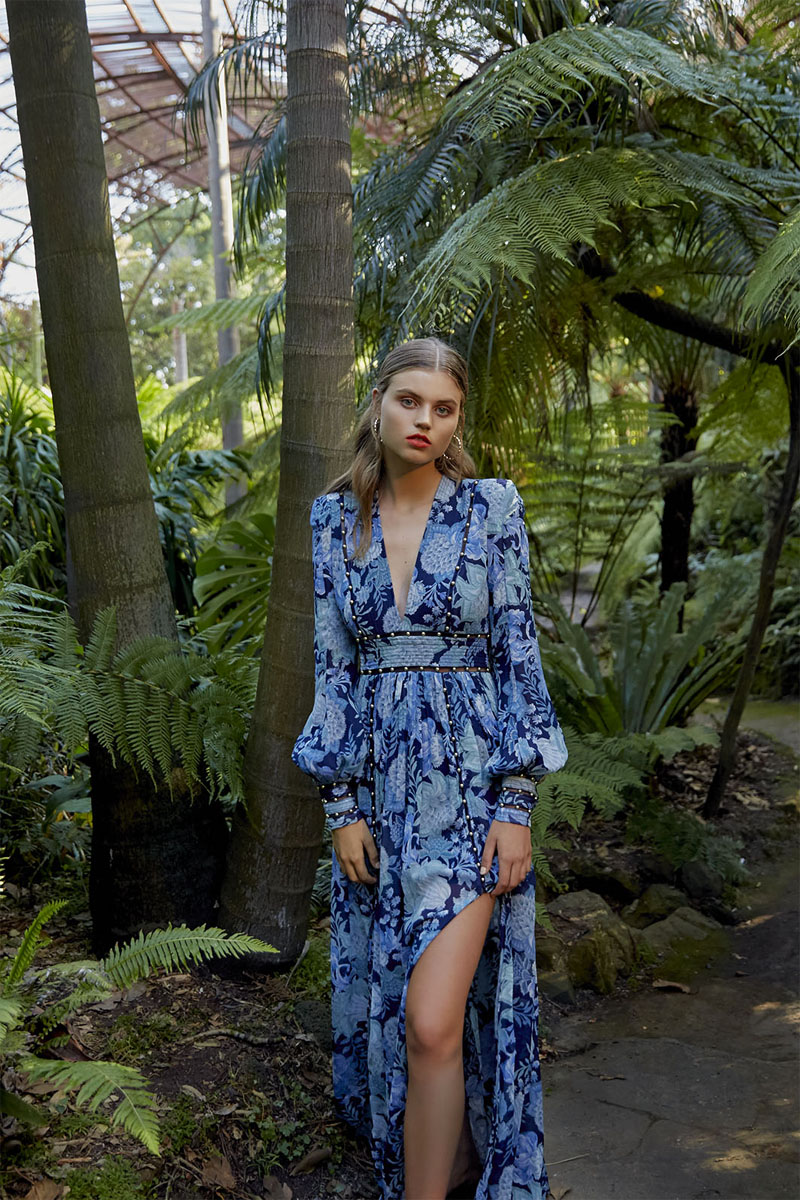 Drawing inspiration from travel experiences, culture, and art, fashion designer Helen O'Connor founded her (now) super popular label Thurley after studying at the prestigious Fashion Institute of Technology in New York. And with a selection of chic gowns, fanciful outerwear, and timeless pieces that are made to last, Helen O'Connor has truly created one of the top Australian brands out there, rivaling the best of the best. Feeling flirty this holiday season? Then the Carmen Dress is your best bet for a head-turning look, with it's stunning all-over lace design, and one-shoulder styling tiered ruffled sleeve. Feeling more floral? Thurley's got you covered with its Vasette Lace Mini Dress with its masterfully embroidery floral design in spring hues that you can rock all year long.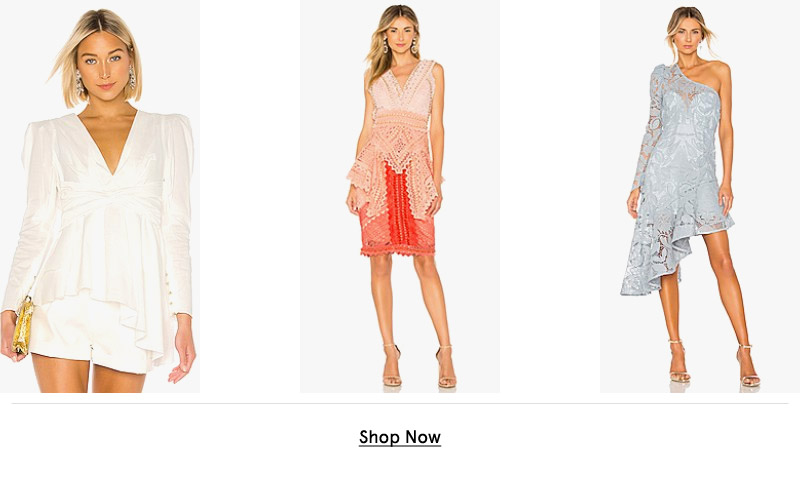 3) Matin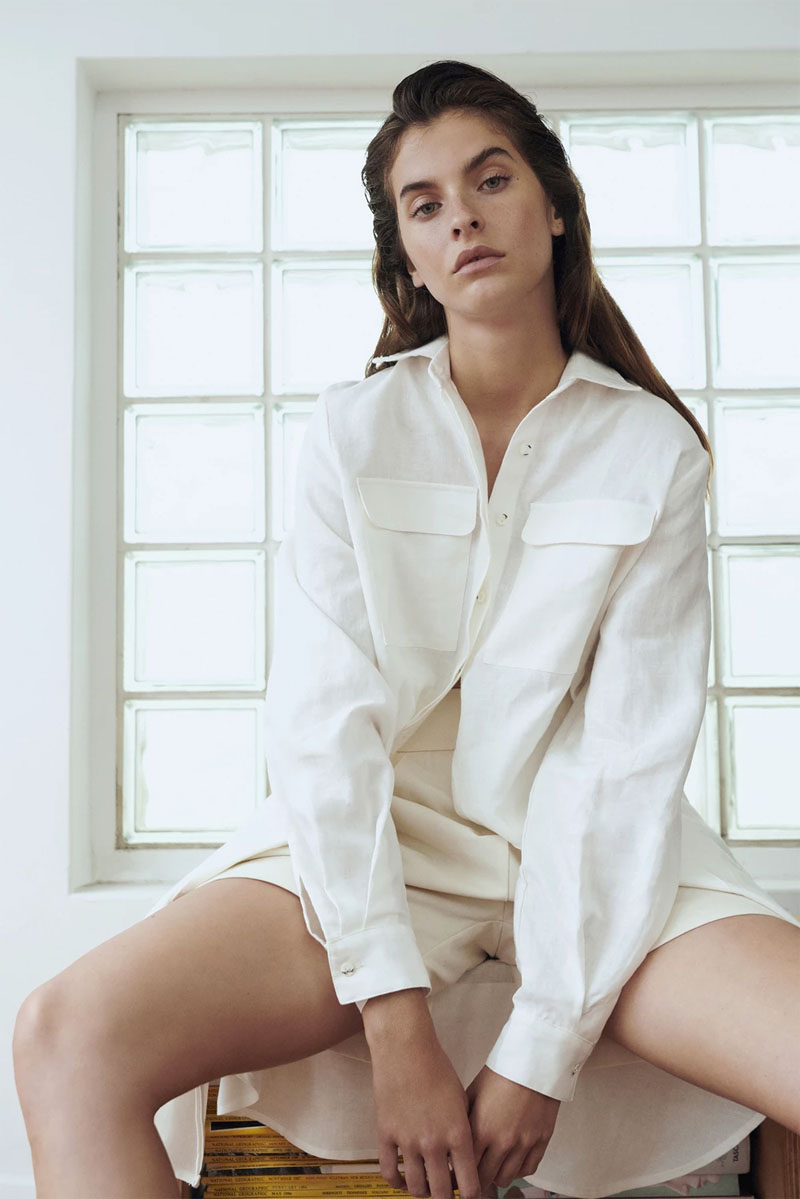 Nothing says Australian fashion like looks that can take you effortlessly from beach-to-city, and fashion label Matin has that esthetic on lock, plus a touch of 70's French influence! With sophisticated looks that are on-trend yet classic, this successful Australian brand launched by Lucy and Michelle Perrett, offers looks ranging from dresses, to pants, to shorts, to tops, and even overalls. Drawing its name from that special time of day in the morning where sunrise and daybreak come to mind, the lovely looks from this top Australian label make us wish it was ground hog's day so we can get all their gorgeous looks on repeat! And with their love of French fashion, it's no wonder Lucy and Michelle Perrett take pride in their craftsmanship and draw inspiration from the French colour palette and elegance. Love your linens? We've got a look for you. Matin's Linen Maxi Dress is just right!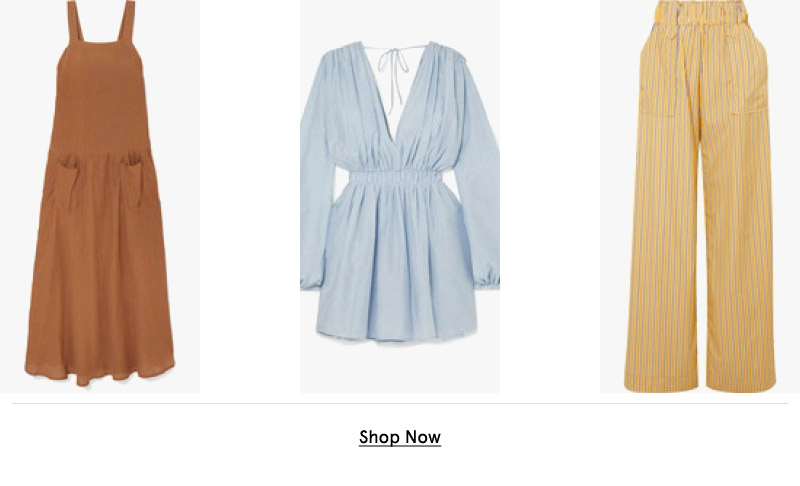 4) Anna Quan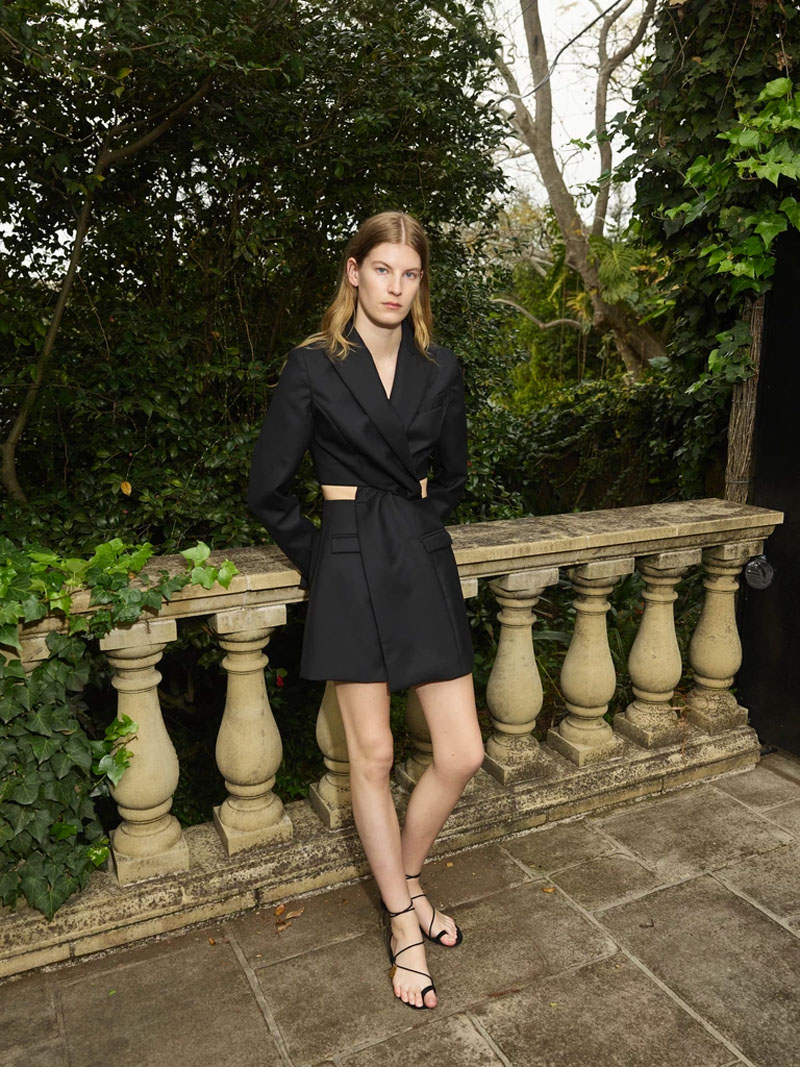 For the less-is-more vibe you've been trying to capture, emerging Australian designer Anna Hoang can help! Just check out her gorgeous label Anna Quan, with its functional every day pieces designed to make you feel special even on the most ordinary of days. Offering the finest fabrics that transition you from work to play, all Anna Quan designs have that special something that make you feel unique. The label's top Australian designer Anna Hoang has dressed international celebrities from Kendall Jenner to Karlie Kloss and her unique Aussie fashion designs have been featured in Vogue, Harpers Bazaar, and Elle magazine. If you're wanting a little 'magic' in your everyday clothes, we highly recommend scoping out looks like the Madison pleated twill wide-leg pants or the Nina off-the-shoulder wool-twill mini dress.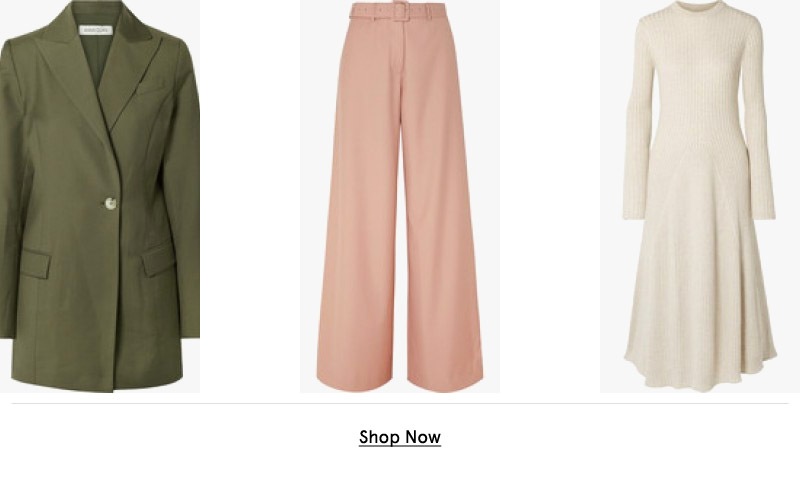 5) Bronx & Banco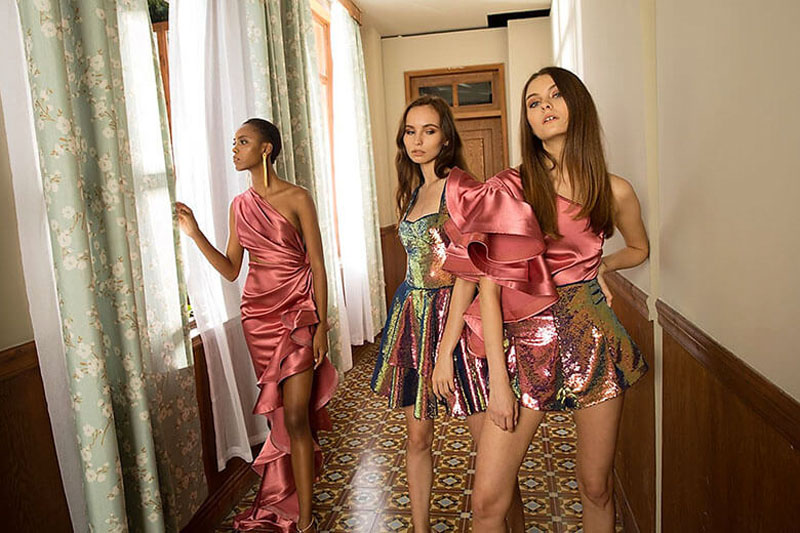 Natalie DeBanco, founder and creative director of top Australian brand Bronx & Banco knows a thing or two about the fashion scene in Australia, after all, she launched herself head first into it at the ripe young age of sixteen. Cut to 2009 when she launched Bronx & Banco, and then to today, where she has been enjoying a progressively upward stride in the right direction. A playful flare is what sets this Australian brand apart from others, and you can really see that in looks like her Valentina Bow Dress with its padded shoulders and super cute front cut-out and satin bow detail, and the Melia Midi Dress with its allover sequin embellishment and tulle sleeve details. And the rest of the world of course is catching on. To date, the top Australian designer has her designs in New Zealand, USA, Spain, Belgium, Netherlands, Greece, and Russia, with no signs of slowing down anytime soon. Which is good news for us, 'cause we love the delightful Australian fashion musings coming from this label.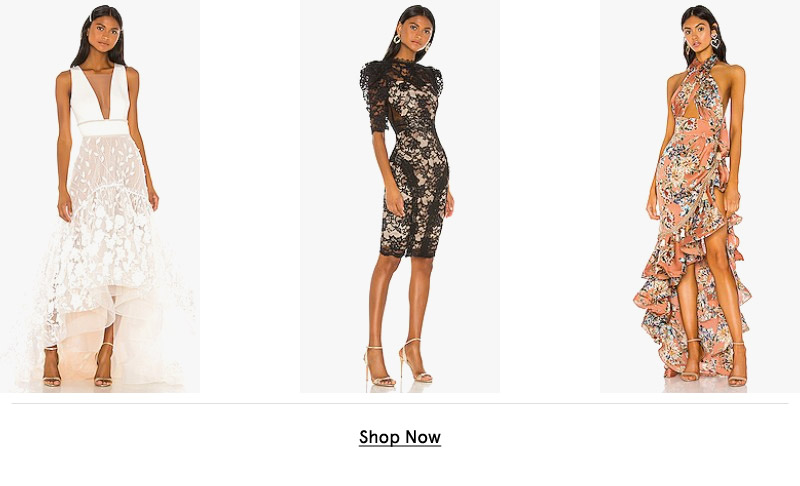 6) Shona Joy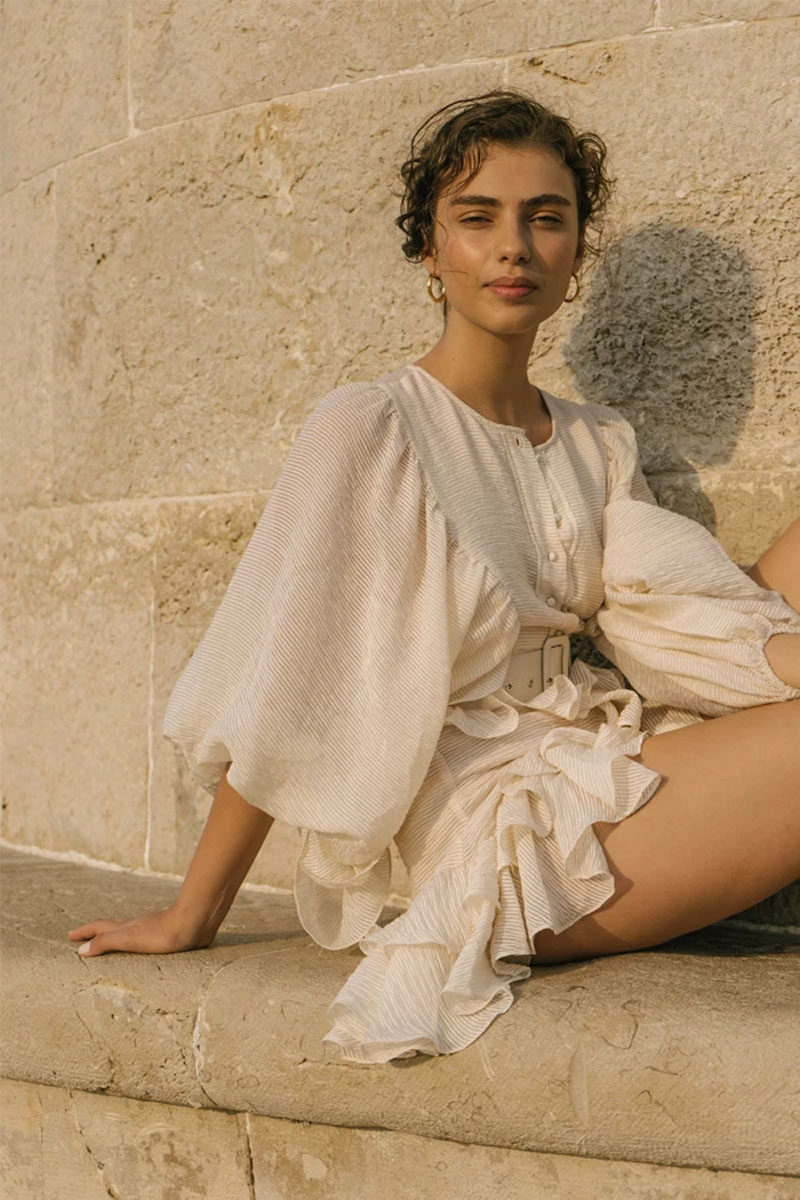 SHONA JOY is the eponymous label of Sydney-based Australian designer Shona Joy Thatcher, and she's definitely a top Australian designer to know. Launched back in 2001 and getting a heck of a kick-start with a popular collection of hand-painted tees that were adored by model Christy Turlington, SHONA JOY gets better year after year. Feminine silhouettes, unique hand designed prints and distinctive colour palettes with a touch of 70's boho bring us pure joy. And if you're a person who's in the market for luxury Australian fashion, occasion wear, and all things wedding, then you're in luck, because Shona Joy Thatcher's label really does have it all. Feminine and chic looks like the Buell Plunged Draped Mini Dress, and this gorgeous Luxe Bias Frill Wrap Dress with it's flounced trim will make all your holiday dreams come true.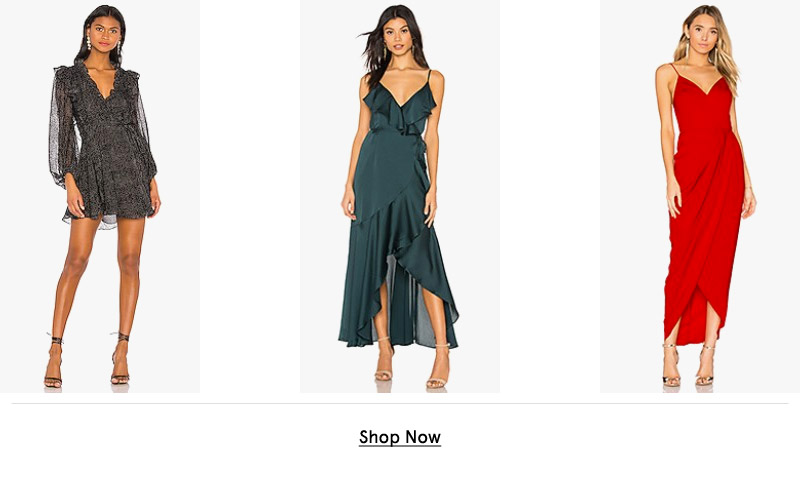 7) Dion Lee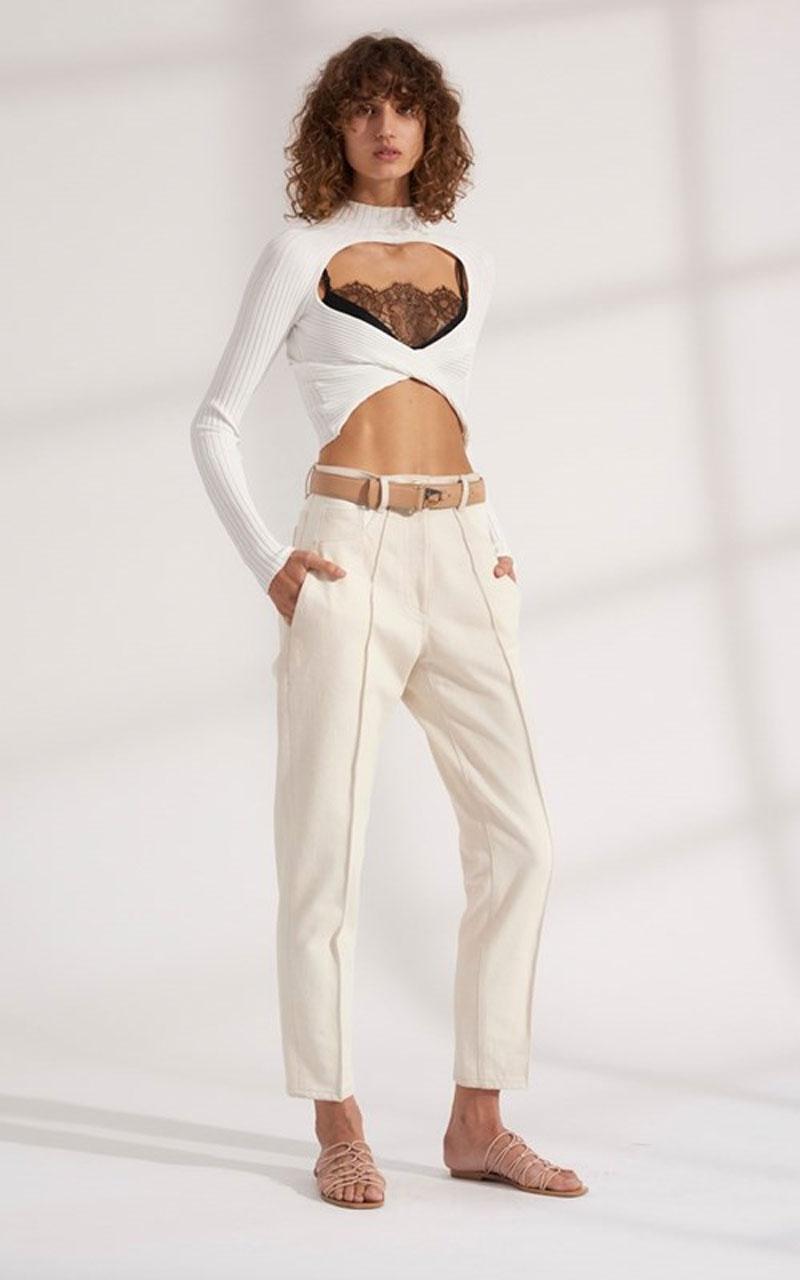 Dion Lee is an Australian designer brand hailing from Sydney, who has made it to the top of our list for top Australian brands to follow. Established back in 2009 by it's namesake designer Dion Lee, the looks here are clean, modern, and chic. Stand-out pieces like the Ruched Cutout Jersey Midi Dress are a perfect representation of the Architectural silhouettes that allow for movement and flow. You can expect experimental construction and tailoring methods rooted in tradition from this Australian brand, and you'll never be disappointed. The best part? The female form is always considered, and the looks are always flattering. If you tend to prefer looks that are ultimately modern with a touch of sensuality, Dion Lee is going to be a great choice for your wardrobe staples and special event pieces alike.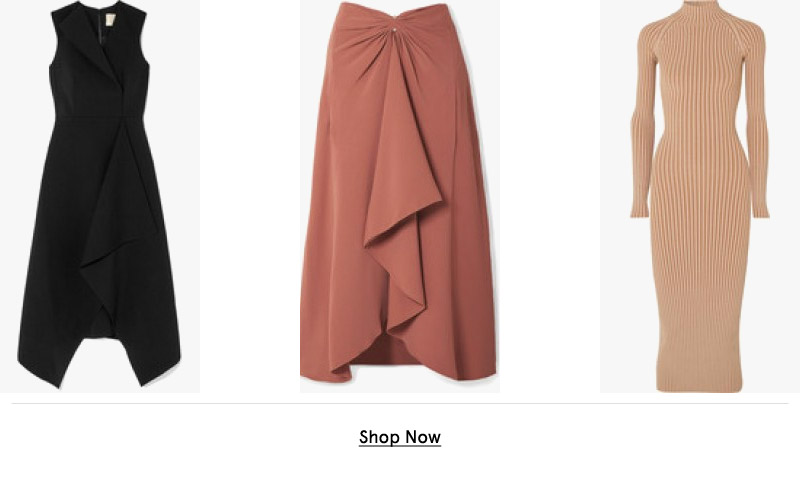 8) Rebecca Vallance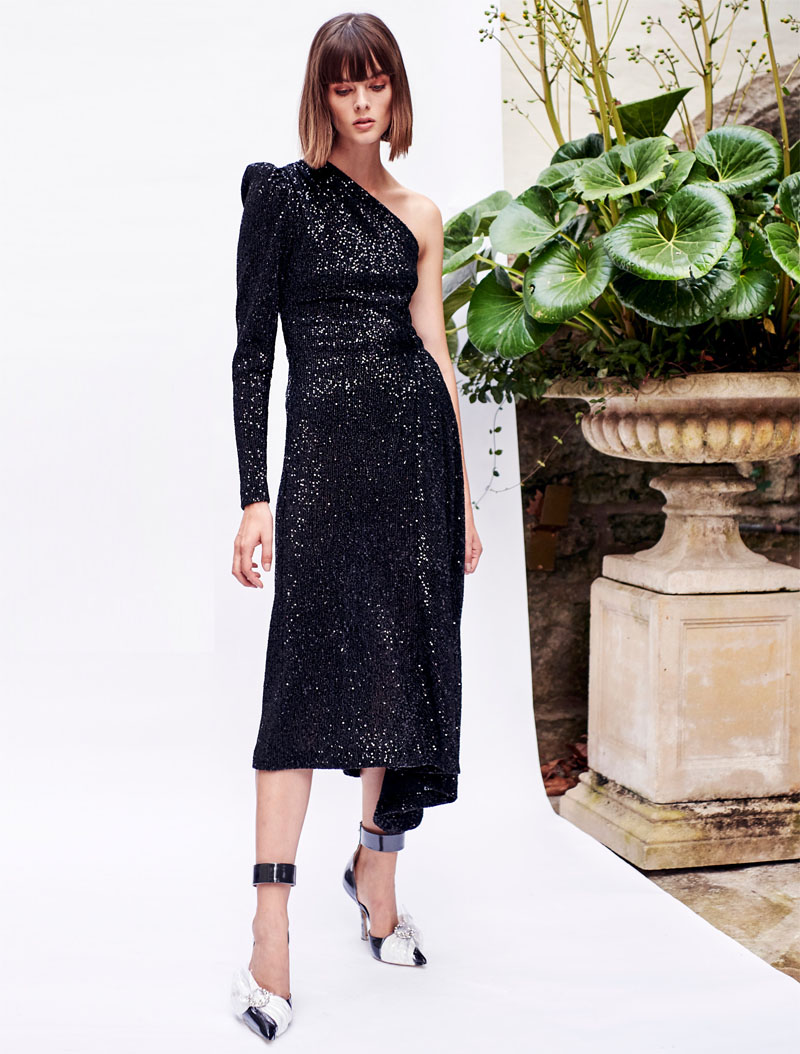 Rebecca Vallance, the Australian designer and founder of her eponymous label Rebecca Vallance is doing something very right! And we're not the only ones who think so. Just ask Marie Claire Magazine who nominated the Australian fashion brand for 'Best New Up-and-Coming Australian Designer' in 2015. And since that hearty fashion nom, Rebecca Vallance has been steadily rising to the top, collecting fans like Rachel McAdams, Chrissy Teigen, Chanel Iman, Joan Smalls, Halle Berry, Sofia Vergara, Kate Beckinsale, Coco Rocha, Behati Prinsloo, Emmy Rossum, Bella Thorne, Hanne Gaby Odiele, Jessica Stam, Nikki Reed, Gina Rodriguez, on the way! Known for her use of unique and luxurious fabrics, Australian designer Rebecca Vallance's reputation for fashion with integrity proceeds her. For a bright and bold look, step into the yellow magic of the Havana Mini Dress, with it's ruffle trim, back cut-out with button closure, and eye popping color.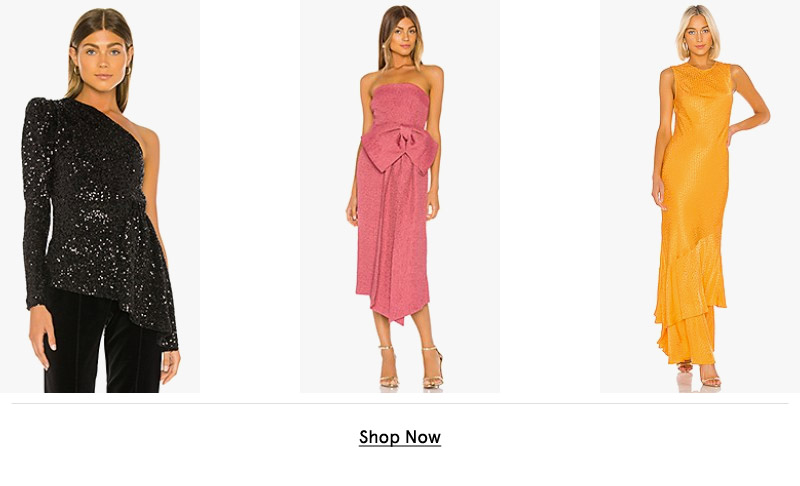 9) Zimmermann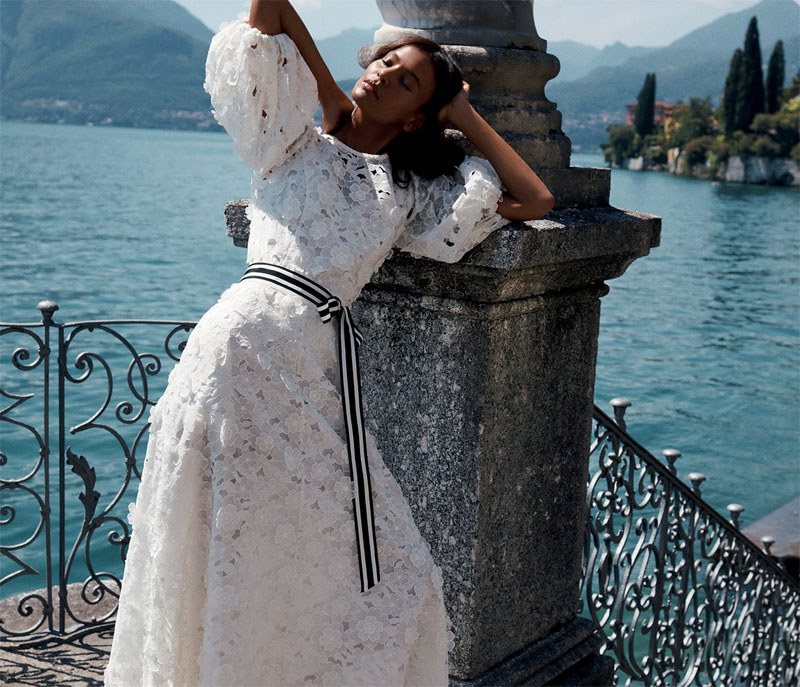 The Sydney Morning Herald put it best when it mused, "If Sydney was personified, she'd be bronzed, brazen and wearing a Zimmermann bikini, so synonymous has the sunny label become with Australian style." So quintessentially Australia is this brand, that it really should be listed as number one on our list for top Australian brands to know. Expertly fusing together beach-to-street styles, the label's sister-duo Nicky and Simone Zimmermann have been making fashion-lovers happy since 2001 when they first launched their brand. Ruffle details, party dresses, playsuits, and their beloved resort wear including swim wear of course, make Zimmermann a stand-out among Australian brands. And if looks like the Edie Frill High Waisted Bikini Bottoms and the Honour Floating Romper are any indication of a successful collaboration between sister Nicky and Simone Zimmermann, then we're thrilled this sister-act keeps delivering.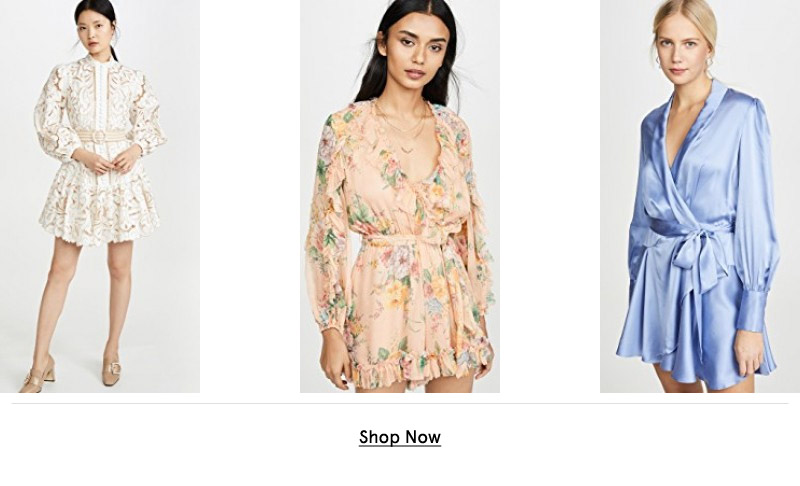 10) Macgraw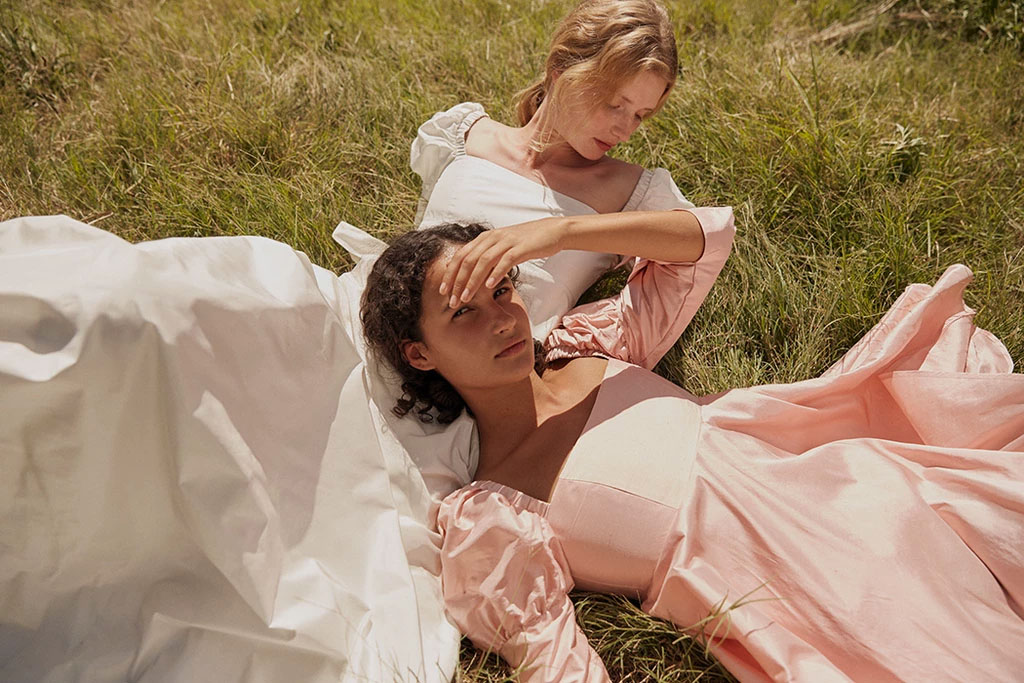 Another Aussie sister-set we're loving is Beth and Tessa MacGraw who are now top Australian designers after having launched their own eponymous label back in 2012, and who has been consistently delivering fashion favorites ever since. Since breaking into the fashion world, the sister duo has become known for their keen eye for beautiful fabrications and for their fresh approach on femininity. Unique prints from original hand-drawn artwork make their Australian fashion designs true works of wearable art. We may be just a little obsessed with looks like the Opium Silk Dress, and the Suzette Jumpsuit, perfect for flaunting that signature flirty vibe on well produced garments. Perhaps one of the greatest accomplishments for Australian designers Beth and Tessa Macgraw is their innovation of a new technique with merino wool, a superfine 100% merino lace that doesn't crease. Fashion and innovation? Now, that's what we call the total package!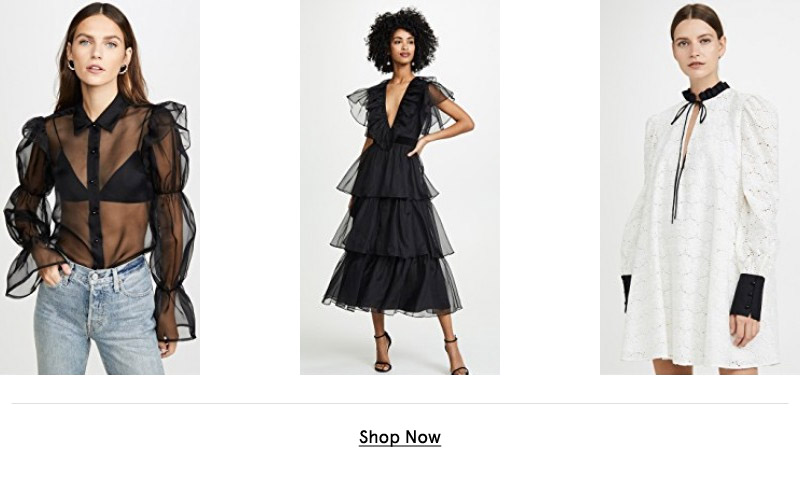 11) Alex Perry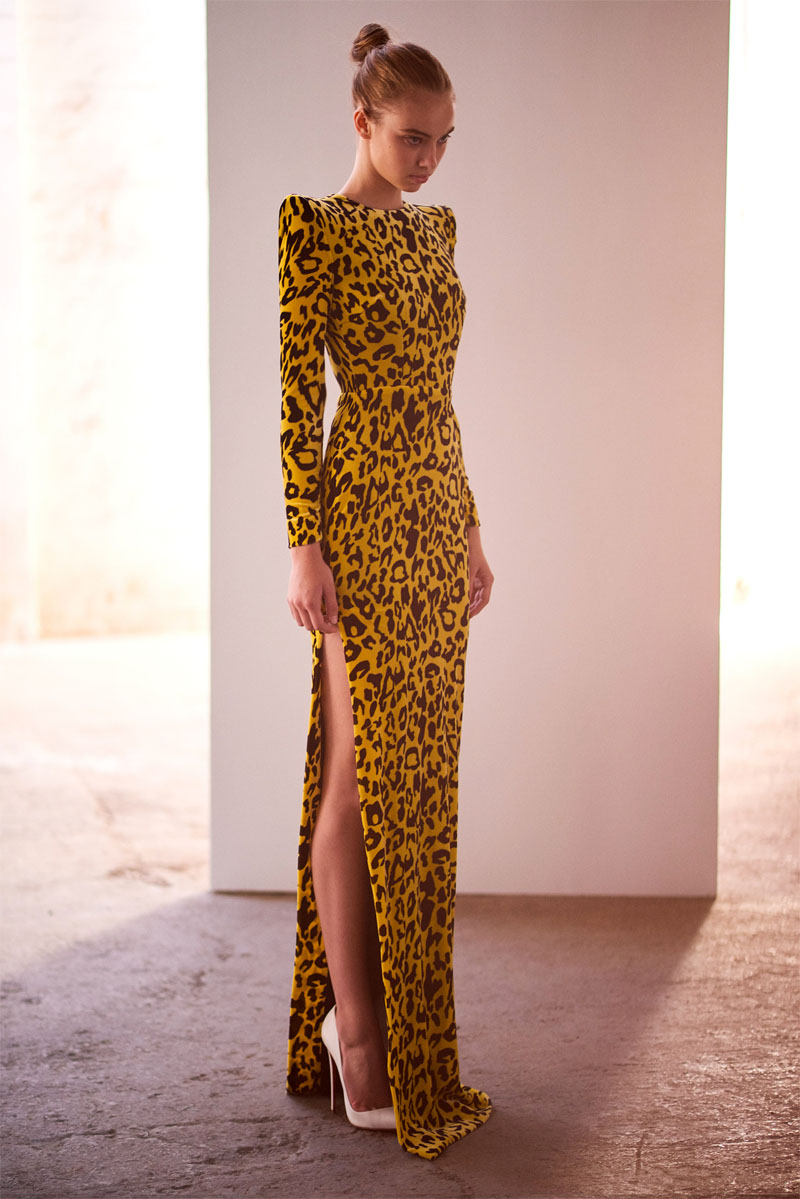 If you're looking for a head-turning special event look this season, Alex Perry is a top Australian brand to know. The Australian designer with Greek roots was born Alexandros Pertsinidis, but is better knows as Alex Perry and for his namesake brand that has found fans in the likes of Gwyneth Paltrow and Jennifer Lopez just to name a few. In addition to taking the fashion world by storm as a top Australian designer, Alex Perry is also a sought after media personality, appearing as a cast member of Australia's Next Top Model and a judge on Asia's Next Top Model. Alex Perry is truly revered as an expert in his field, and we can truly appreciate Australian designers who diversify themselves in different realms the way Alex Perry has. What's best, is the way Alex Perry has a special way of flattering and accentuating the female figure to make you feel like the bell of the ball, especially is jaw dropping looks like the Fletcher Strapless Draped Satin-Crepe Gown, and the Felix Sequined Satin Gown.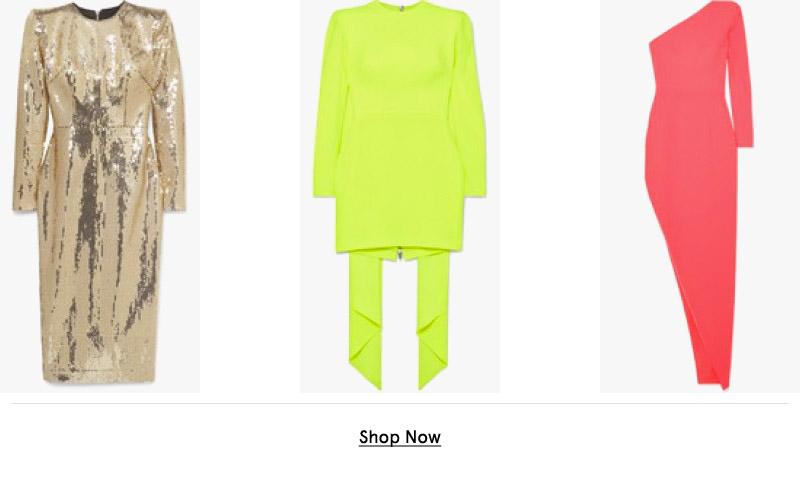 12) Albus Lumen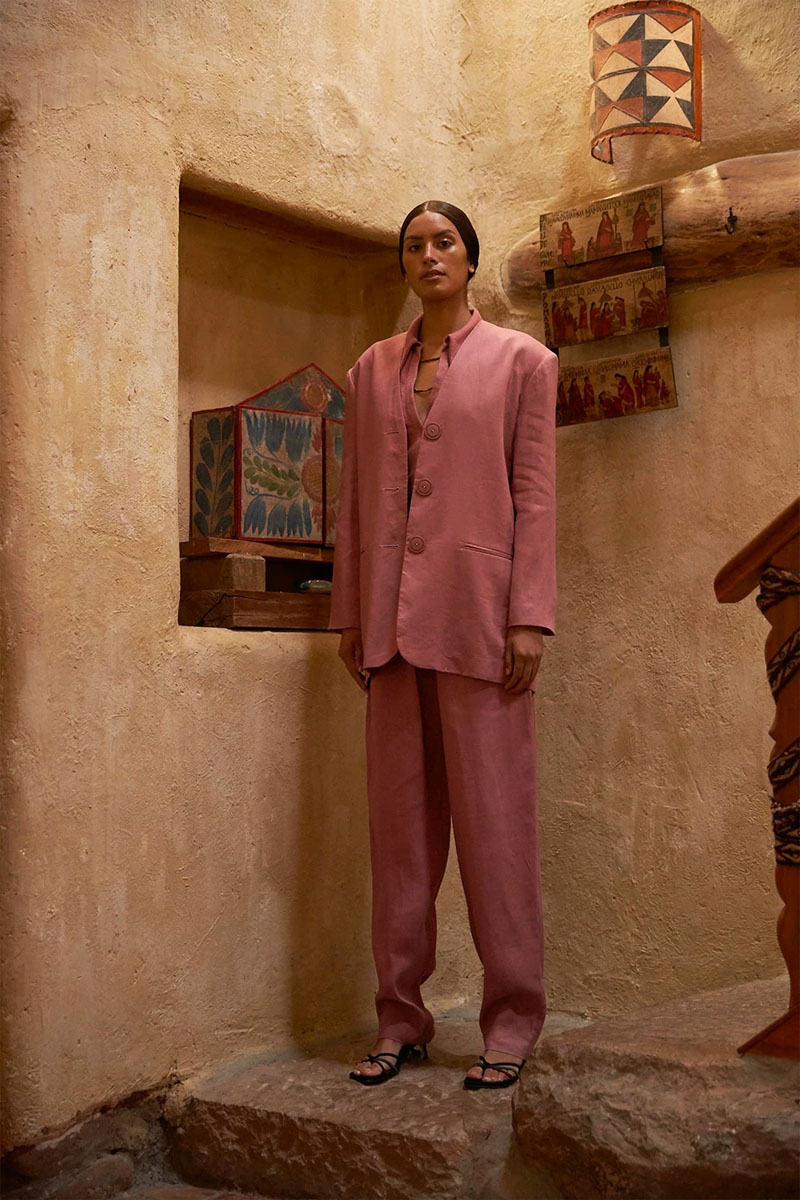 Self described as "beautifully light, quietly confident, and powerfully feminine" Australian brand Albus Lumen is truly Australian fashion done right! Led by top Australian designer Marina Afonina, minimalist details and an effortless vibe define this label best. We're head-over-heels in love with the shape and natural look of the collab-inspired Helen Figura leather-trimmed raffia bag, and the way it works beautifully with any look. All throughout this top Australian brand, you can see the unique influences behind Marina Afonina love for fashion. From being raised in Russia, to moving to Sydney at the age of 17, to having a strong fondness for European culture, and then coming from a decade of working in styling, Australian designer Marina Afonina's Albus Lumen, has a truly distinctive way in to the world of fashion.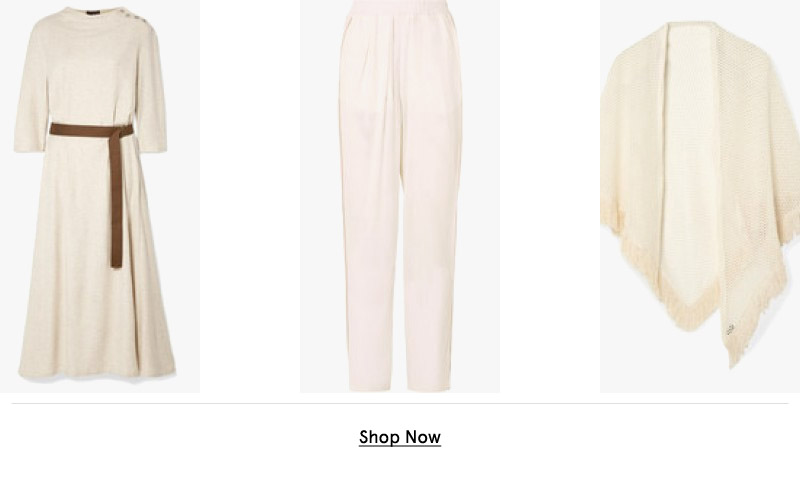 (Visited 1 times, 1 visits today)