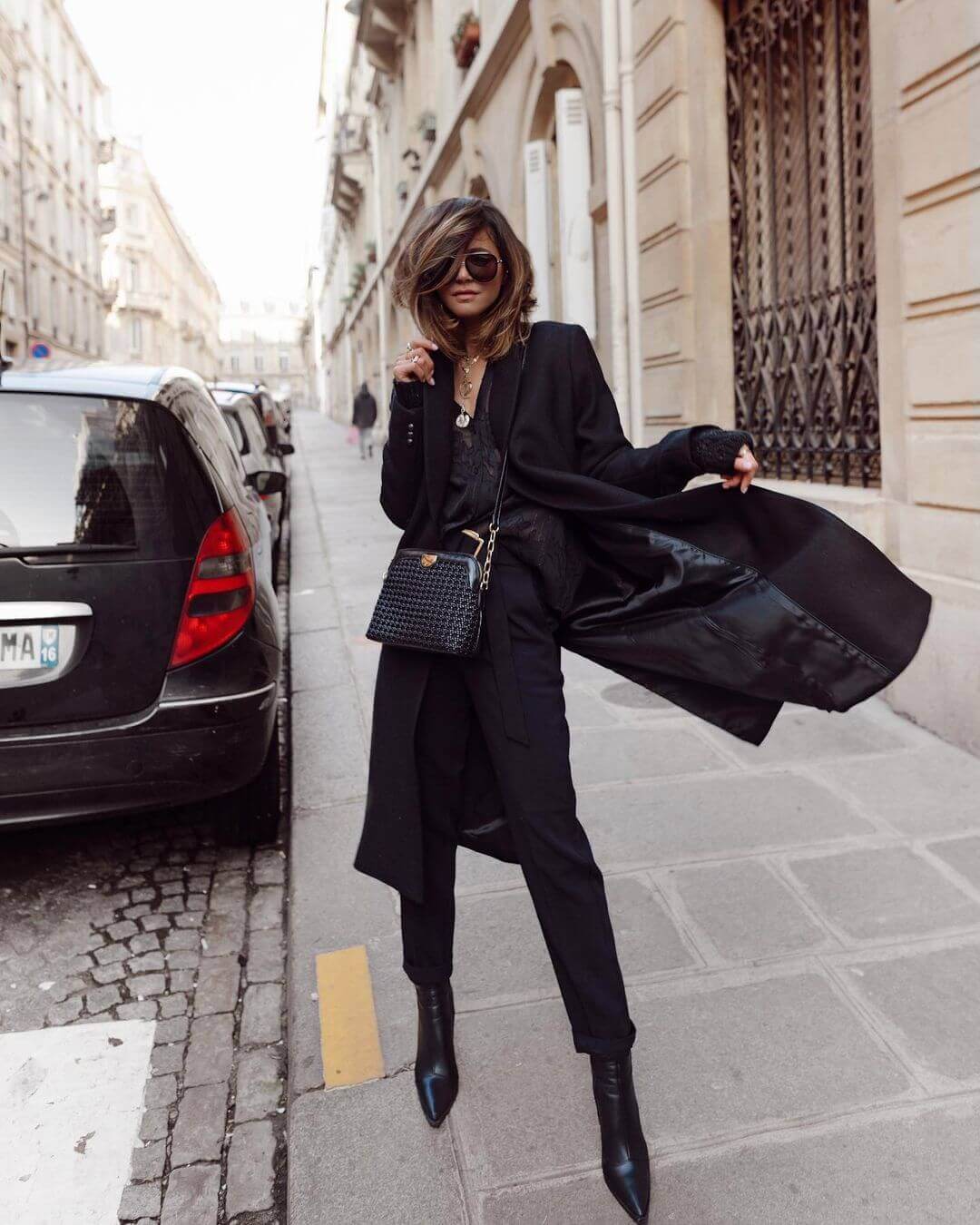 Photo via @babiolesdezoe
Contrary to popular belief, your closet does not need to be overflowing with clothes in order to look stylish. In fact, it might even behoove you to have a more concise, thoughtful collection of pieces that can be mix-and-matched. That's why we wanted to share the only winter capsule wardrobe you need. It's composed of timeless yet on-trend items that go from day to night or from the desk to cocktail hour. This not only allows you to get maximum use of each item you spend your hard-earned money on but frees up space and prevents overspending. Without further ado, here are the 10 pieces that are quintessential to a 2021 winter capsule wardrobe.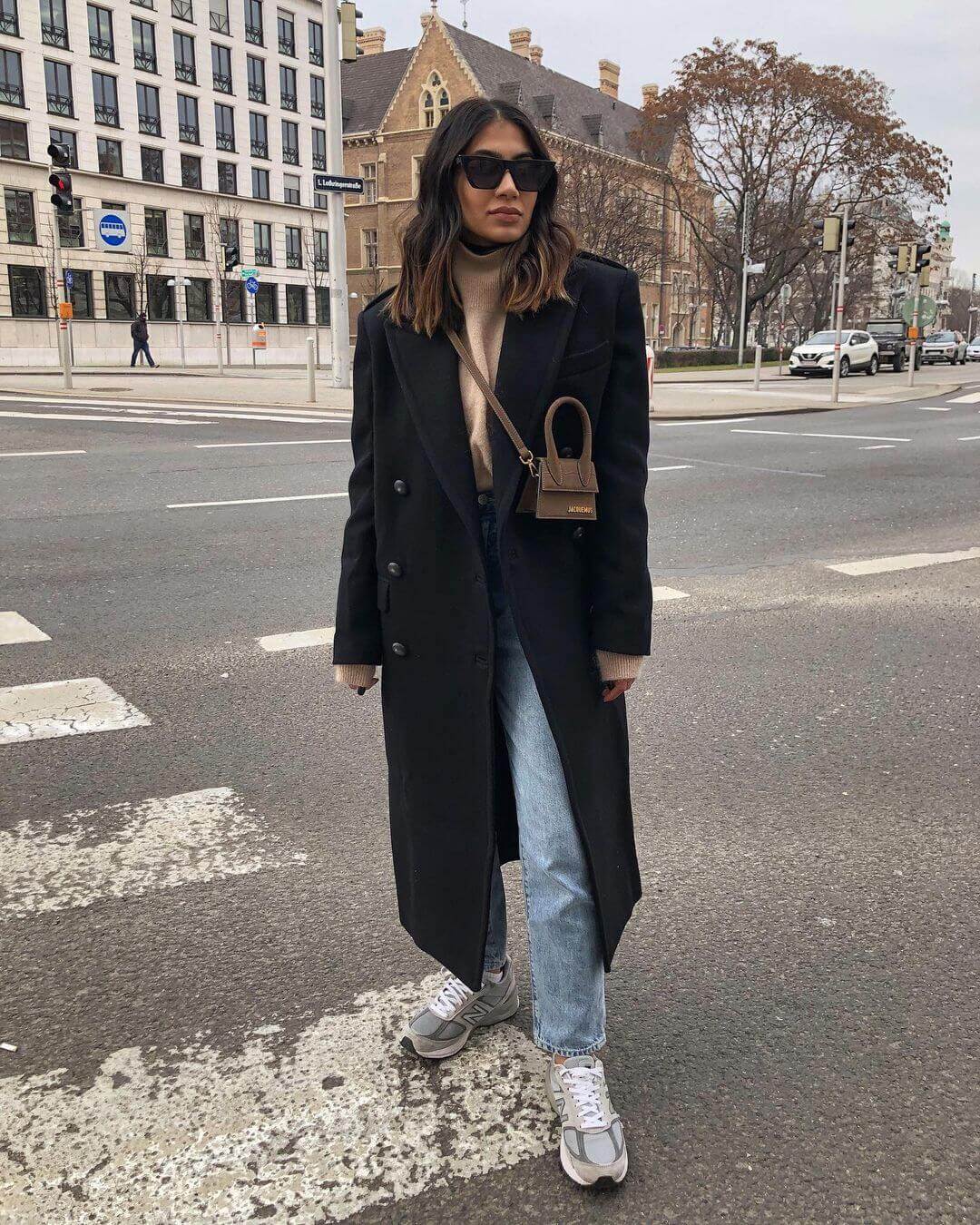 Photo via @soniaheartsfashion
1) Long Coat
A coat goes without saying in the winter. However, if you are going after a true staple, you'll want an outerwear piece that can match everything you own. There's nothing that does that better than a simple, minimal long coat. Whether you scoop it up in black or camel, you can rest easy knowing you will get so much wear from it now and forever.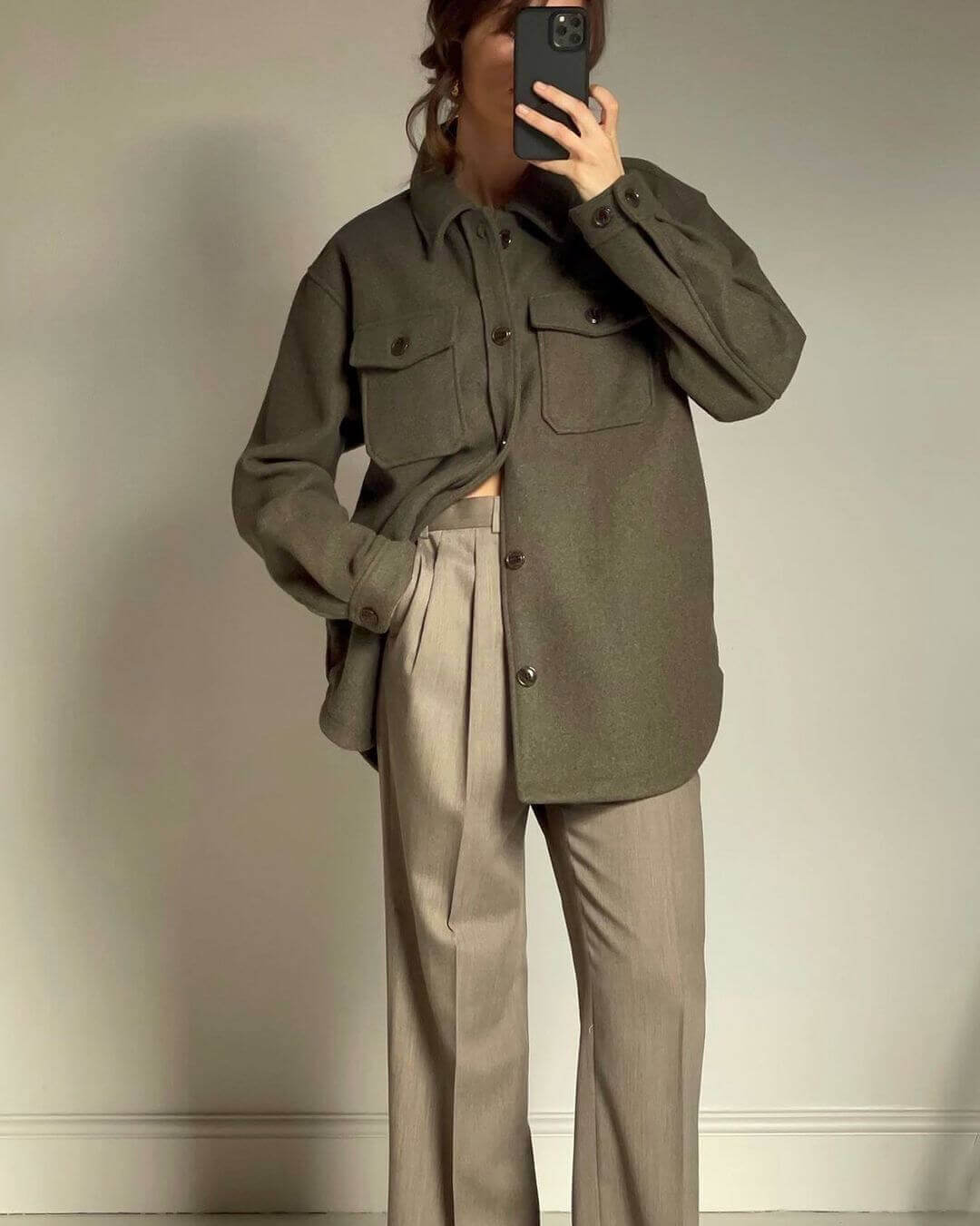 Photo via @catarinamira
2) Shacket
Although the shacket just started trending last year, there is no harm in finding room for it within your small, curated collection. A cozy plaid shacket will pair flawlessly with denim while an oversized, solid piece would look brilliant with leather pants. Whatever the case, you'll want this menswear inspired top in your wardrobe – dress it down on the weekends or up for work.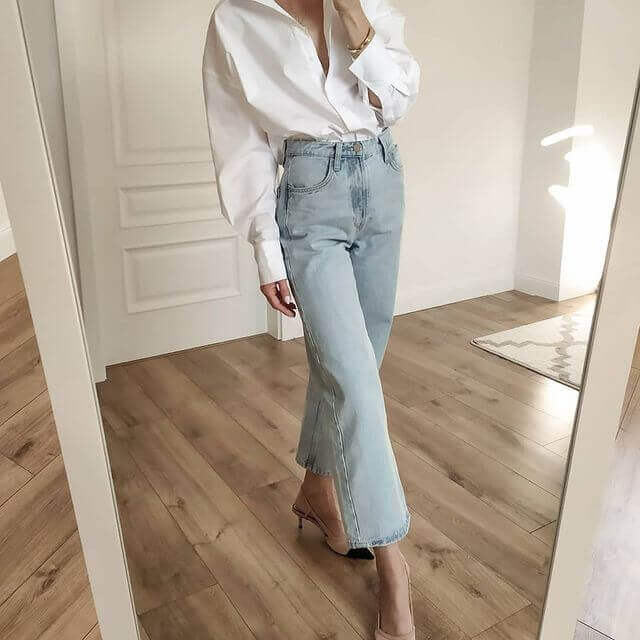 Photo via @kubicka_monika_
3) Neutral Blouse
No matter what time of the year it is, a solid, neutral blouse is a necessity in a capsule wardrobe. This is just one of those timeless items that will always look poised no matter what the current trends are. It's more essential than ever in the winter for its layering abilities. You can wear it tucked into pants, tied at the ends, loose and unbuttoned, or underneath a sweater.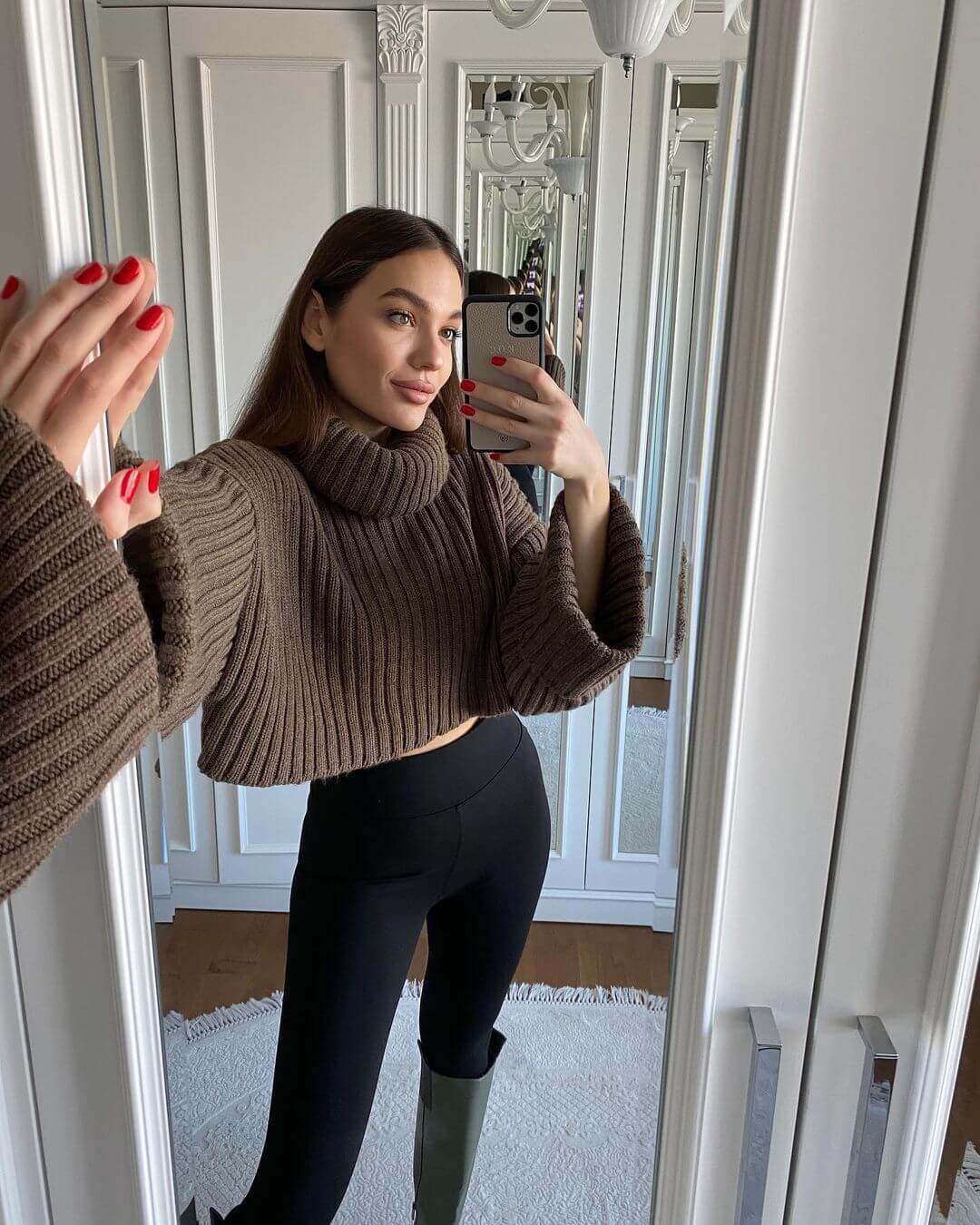 Photo via @kubra_ozel_ciftci
4) Chunky Knit Sweater
A chunky knit sweater is crucial to a winter capsule wardrobe just as a coat. You need to have at least one within your arsenal because they can transform almost anything in your closet. For instance, transition a summer dress into winter by stacking a sweater on top – or dress up leggings with a luxe knit. There are so many different sweaters, so invest in a quality piece that won't fall apart within a few wears!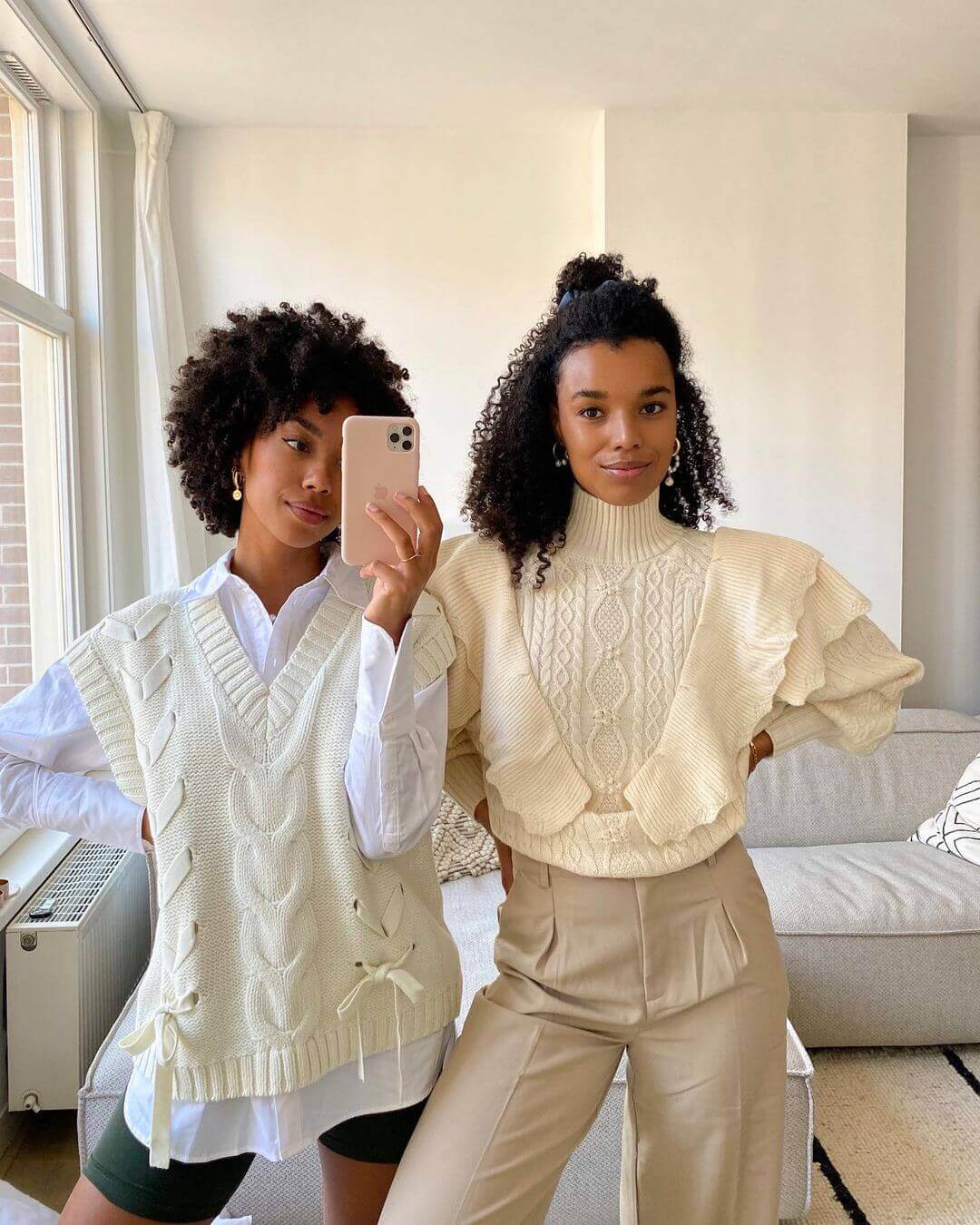 Photo via @fiahamelijnck
5) Sweater Vest
The other knitwear piece we recommend for layering this season is a sweater vest. This item may look like it's borrowed straight from your grandparent's closet, but it's proven to amp up an outfit and give it a fashion-forward flair. Incorporate it into your daily looks by tossing it over a button down top and leggings – or slipping it over your favorite shirt dress.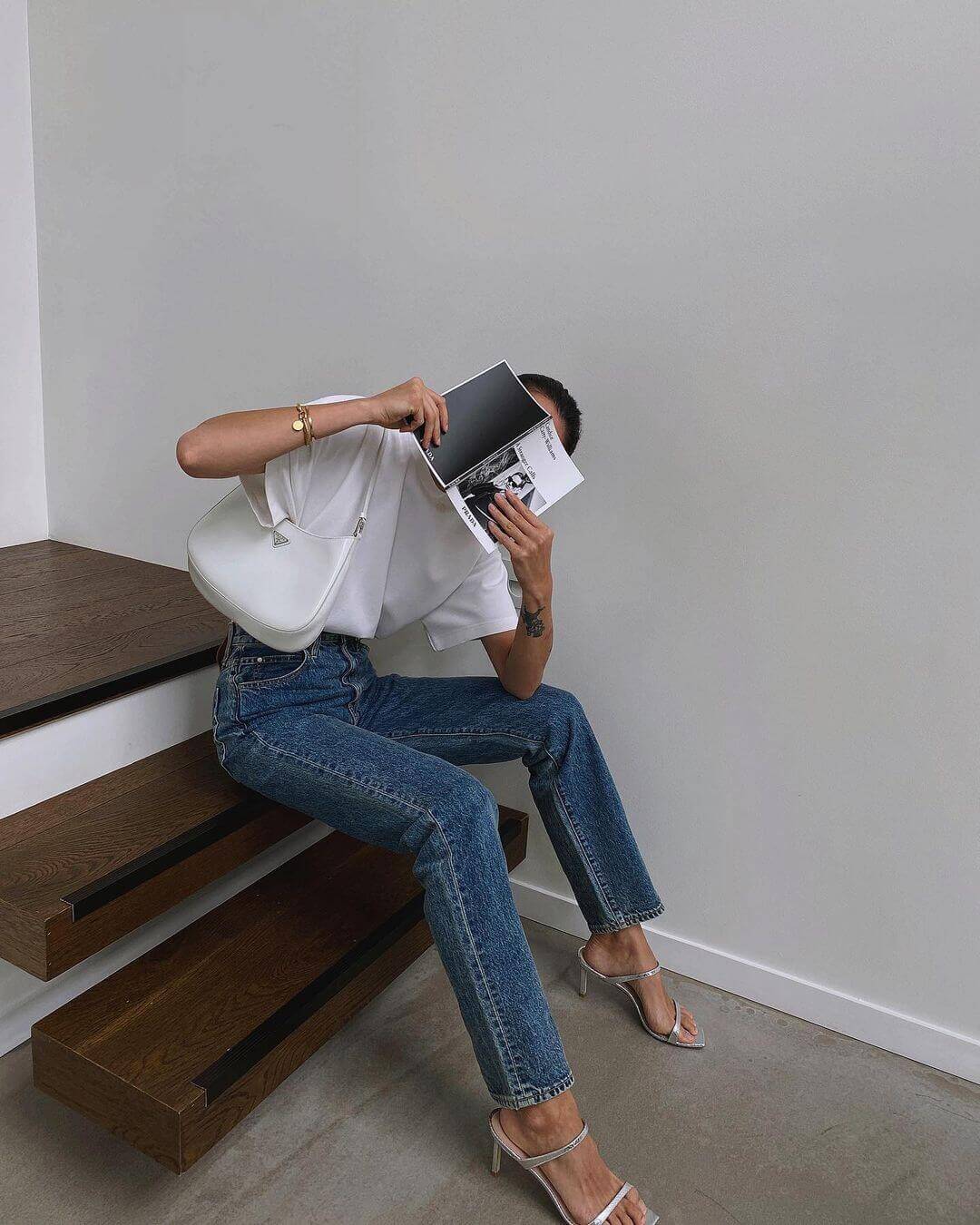 Photo via @pepamack
6) Loose-Fit Jeans
These days, denim isn't just about skinny leg cuts – and we're here for it. In fact, looser fitting jeans continue to gain momentum and they're looking more stylish than ever! Try tucking baggier jeans into boots for a utility look or let them fall overtop your favorite pair of sneakers. Once spring rolls around, you can add minimal heels to the mix.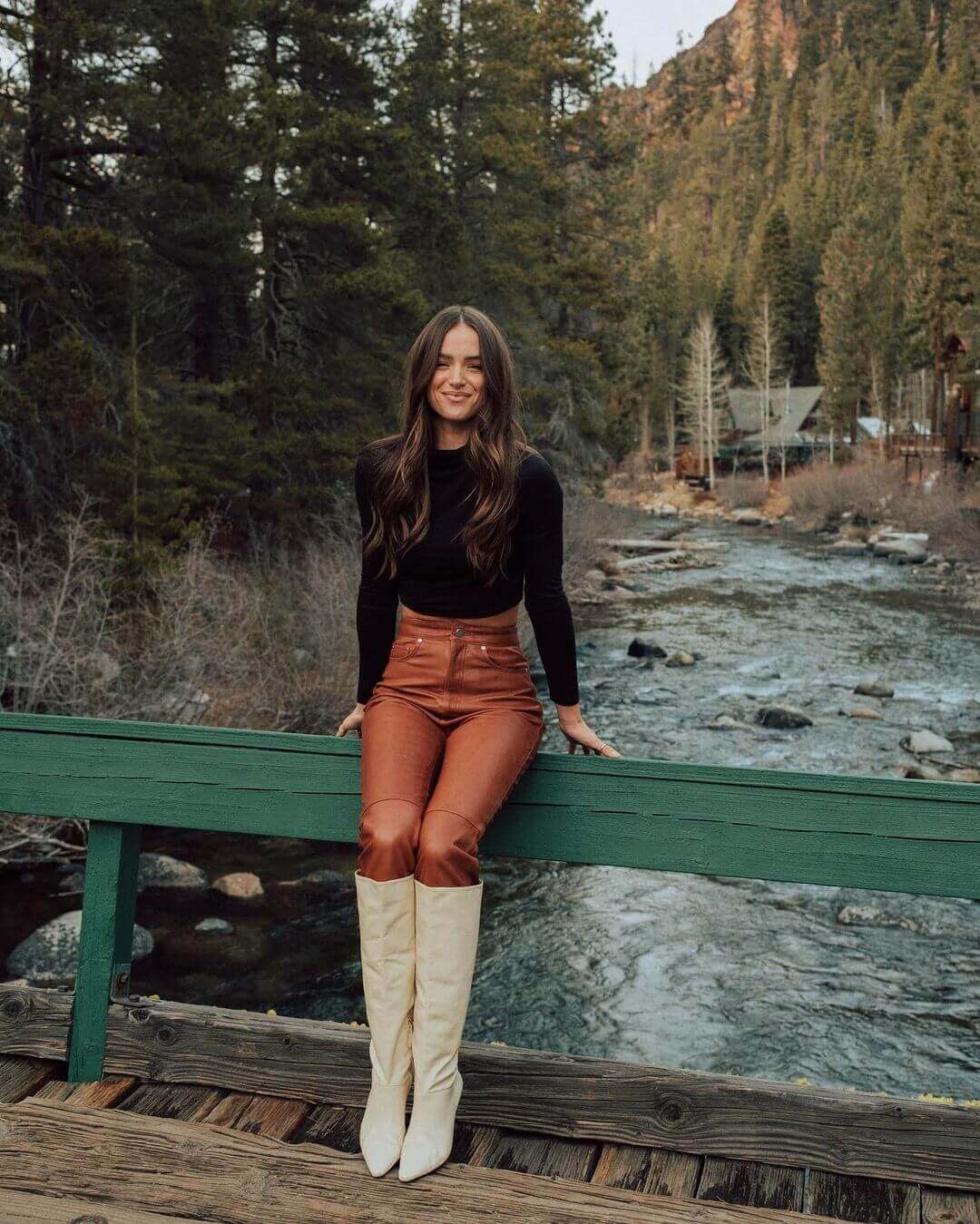 Photo via @helenowen
7) Faux Leather Pants
Trendier pieces can work in a winter capsule wardrobe too, especially if you know you'll wear them again. One piece that immediately comes to mind is the leather pant. It's edgy, chic, and fresh all at the same time, especially in lighter neutrals like beige or camel. When it comes to styling leather pants, treat them like you would a pair of jeans! They're stellar with a cropped sweater and knee high leather boots as seen above.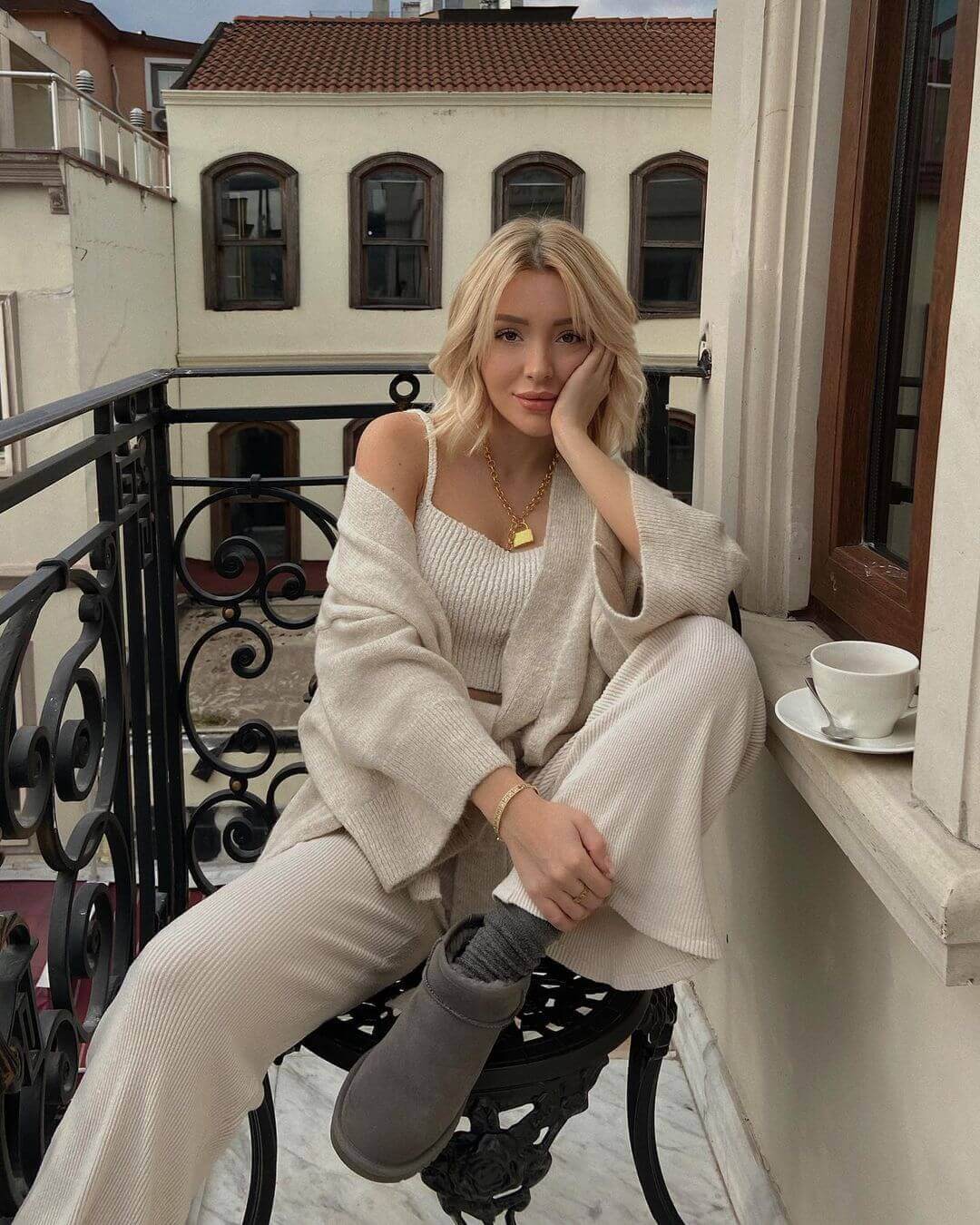 Photo via @oykuozguler
8) Knit Pants or Matching Sweats
As comfort takes priority, you'll want to have comfy knitwear pieces in your wardrobe whether it's a matching sweatsuit or ribbed knit pants. Different variations of these can be found all over Instagram. The best thing is that they essentially feel like pajamas but are socially acceptable (and fashionable) to wear out and about.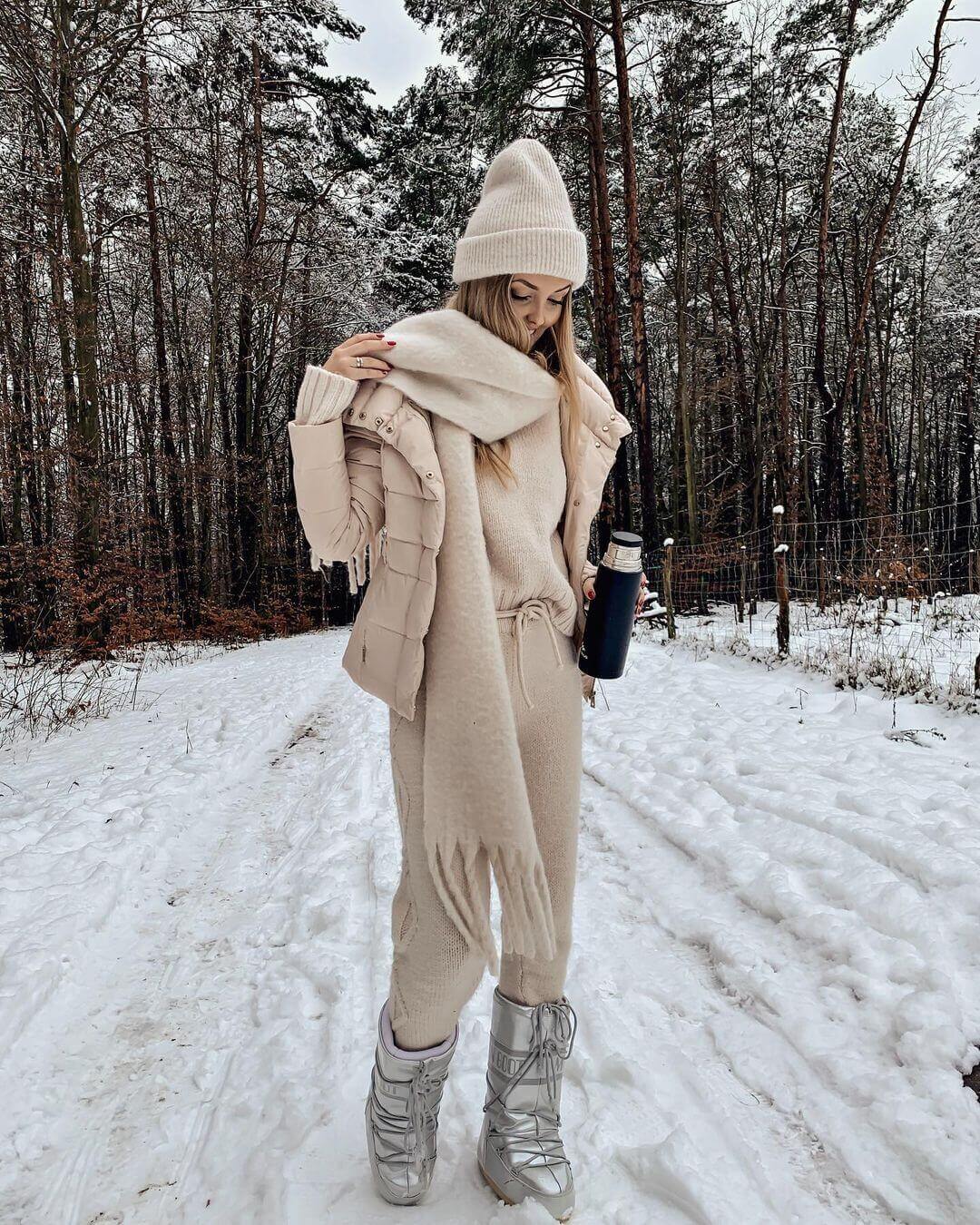 Photo via @marcelies
9) Cozy Accessories
Cozy accessories are a must-have if you want to take a bleak winter look from drab to fab. Tech-friendly gloves, ribbed knit beanies, and blanket scarves will do the trick. Whether you opt for fun prints and patterns or solids, these cozy add-ons put the cherry on top and really keep you warm.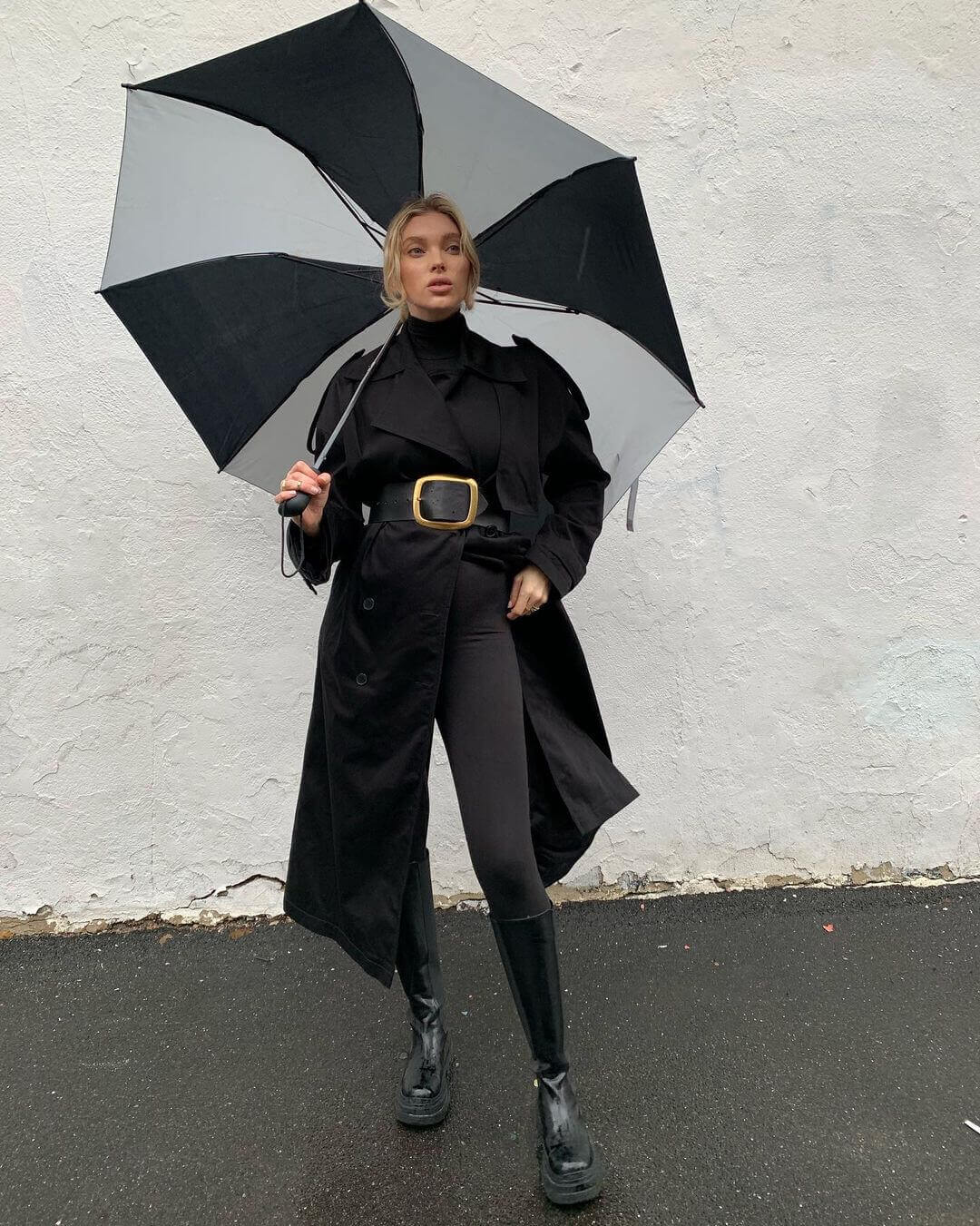 Photo via @hoskelsa
10) Winter Boots
You may have multiple footwear options within your winter capsule wardrobe but the one we recommend the most are lug sole, slip resistant boots. From rubber to combat and chelsea boots, these practical styles are great for navigating the icy streets and adding a cool-girl edge to your look. They also work with any of the above pieces, making lug sole boots a highly coveted item for your winter wardrobe!

At the end of the day, a winter capsule wardrobe ensures you have a good collection of basics that provide a blank canvas for crafting unique outfits. These 10 pieces provide the perfect starting point for looking chic and staying warm this winter.
(Visited 1 times, 1 visits today)