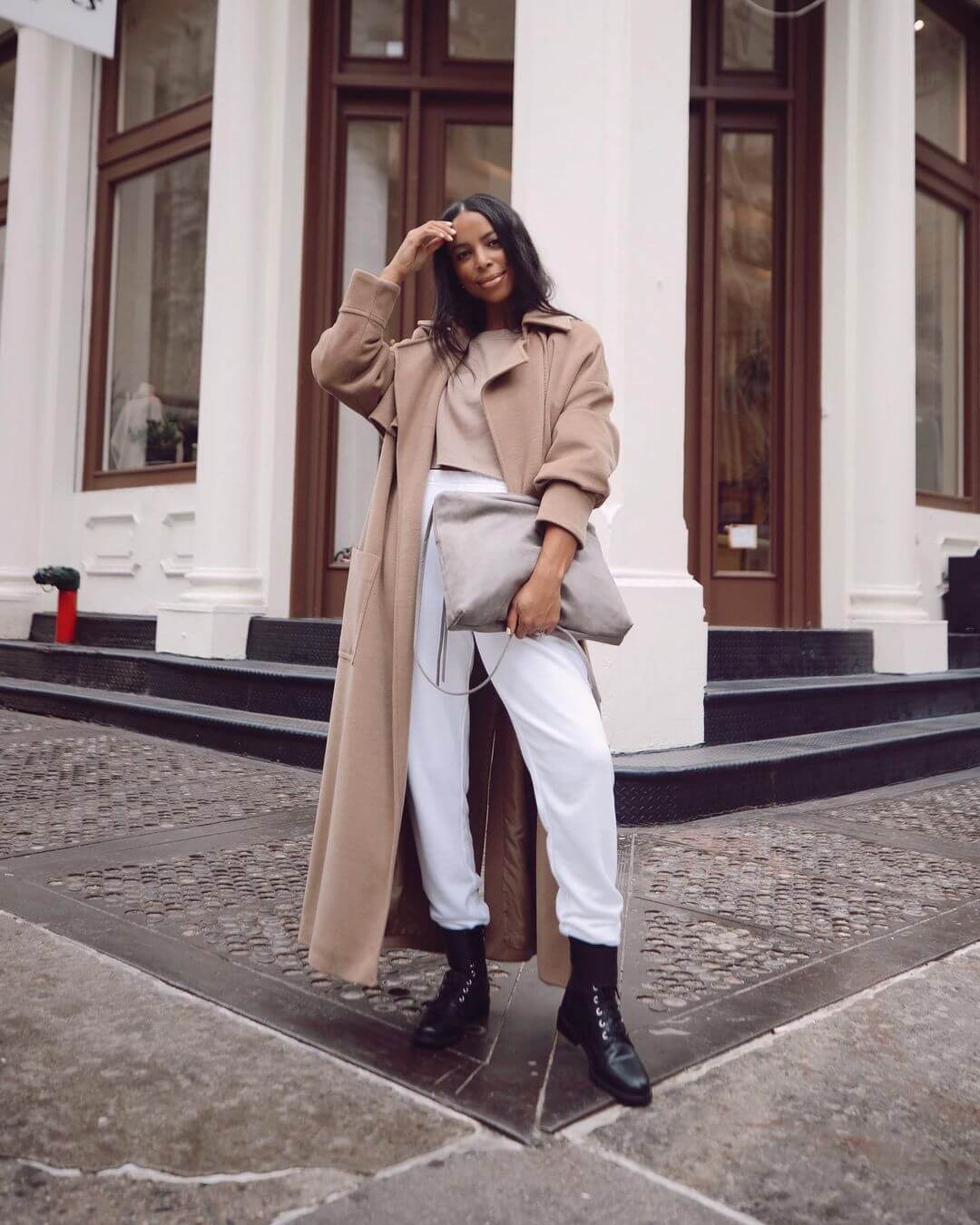 Photo via @waityouneedthis
Comfy, yet stylish clothing is trending more than ever due to the past year's circumstances and need to stay at home. And since fashion is always quick to adapt, there have been a plethora of on-trend loungewear-inspired looks that veer from feeling lazy or lethargic. In fact, you don't even need to lead an active lifestyle or visit the gym regularly to pull these looks off. With just a few style tweaks and the right accessories, you'll have an easy ensemble that leaves you feeling confident and stylish every single day. If Instagram is any indication, then we know this movement is going to stick around. So, we rounded up some spring athleisure outfits you can quickly replicate now. Scroll down for our favorite fail-proof looks.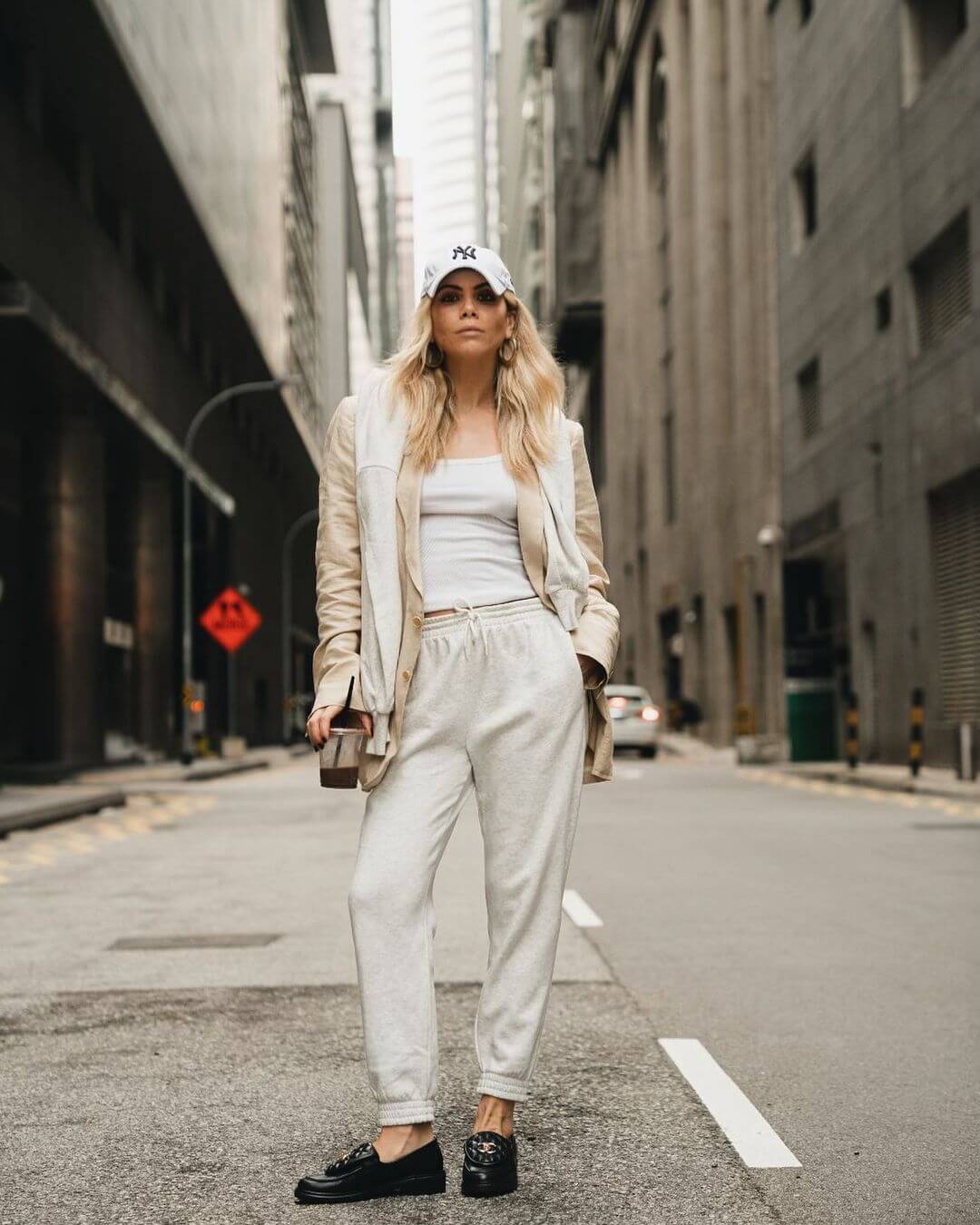 Photo via @nefeligeorgala
1) Blazer & Loafers
A blazer is a surefire way to dress up absolutely anything, including sweatpants. The base of your outfit can be as simple as a white cami and some baggy grey sweatpants. But both are instantly elevated with an oversized neutral blazer, minimal baseball cap, and chunky loafers. This is definitely the perfect spring athleisure outfit for endless coffee runs.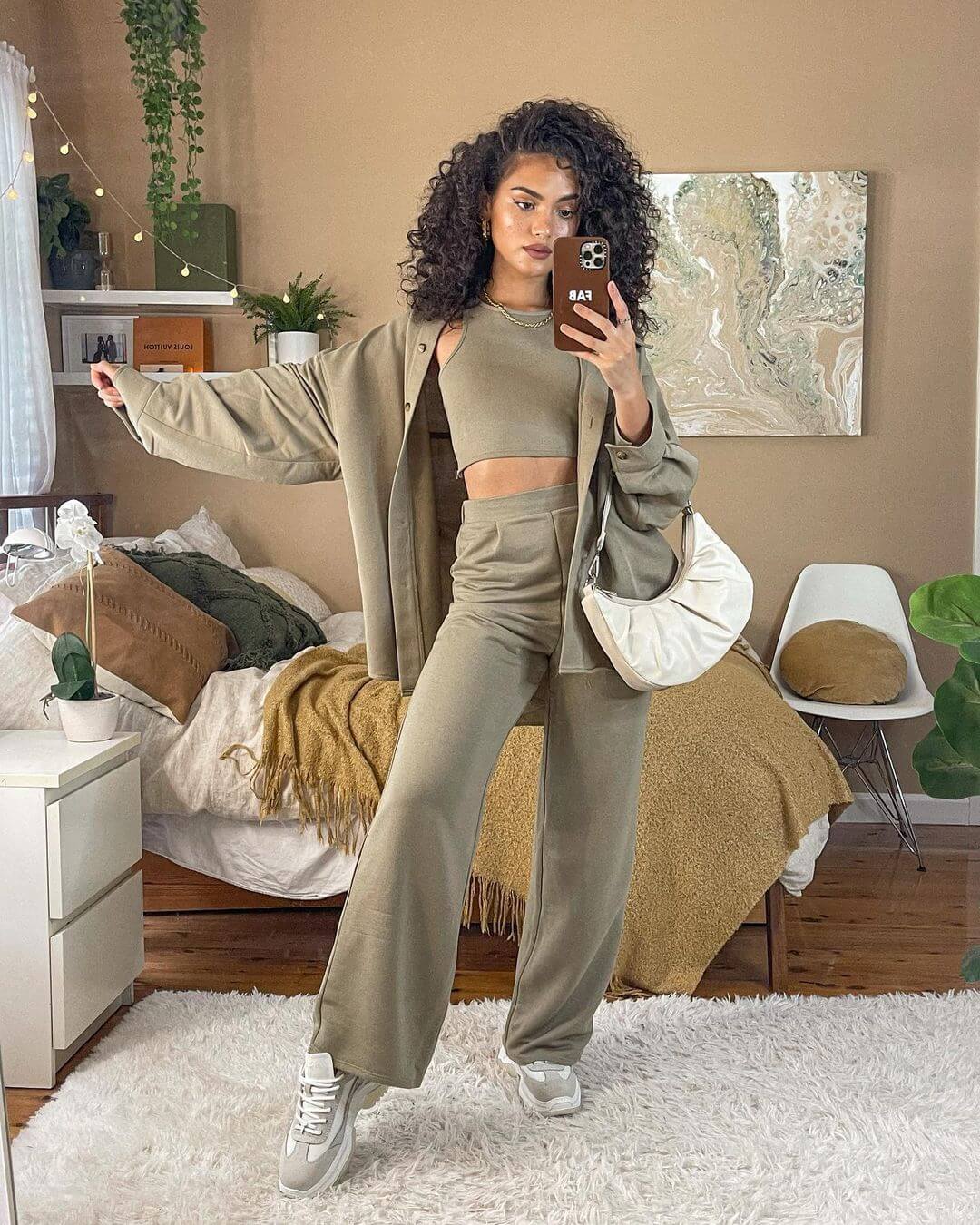 Photo via @oliviacalabio
2) Tonal from Head to Toe
One way to achieve a more cohesive and expensive athleisure outfit is by going for a tonal look. This sage green set comprises of a cropped tank top, wide-leg track pants and a shacket. It makes for a slightly more dressed up version of the typical tracksuit. To keep it chic but still cozy, add neutral sneakers, a chain necklace and a coordinating baguette baggy.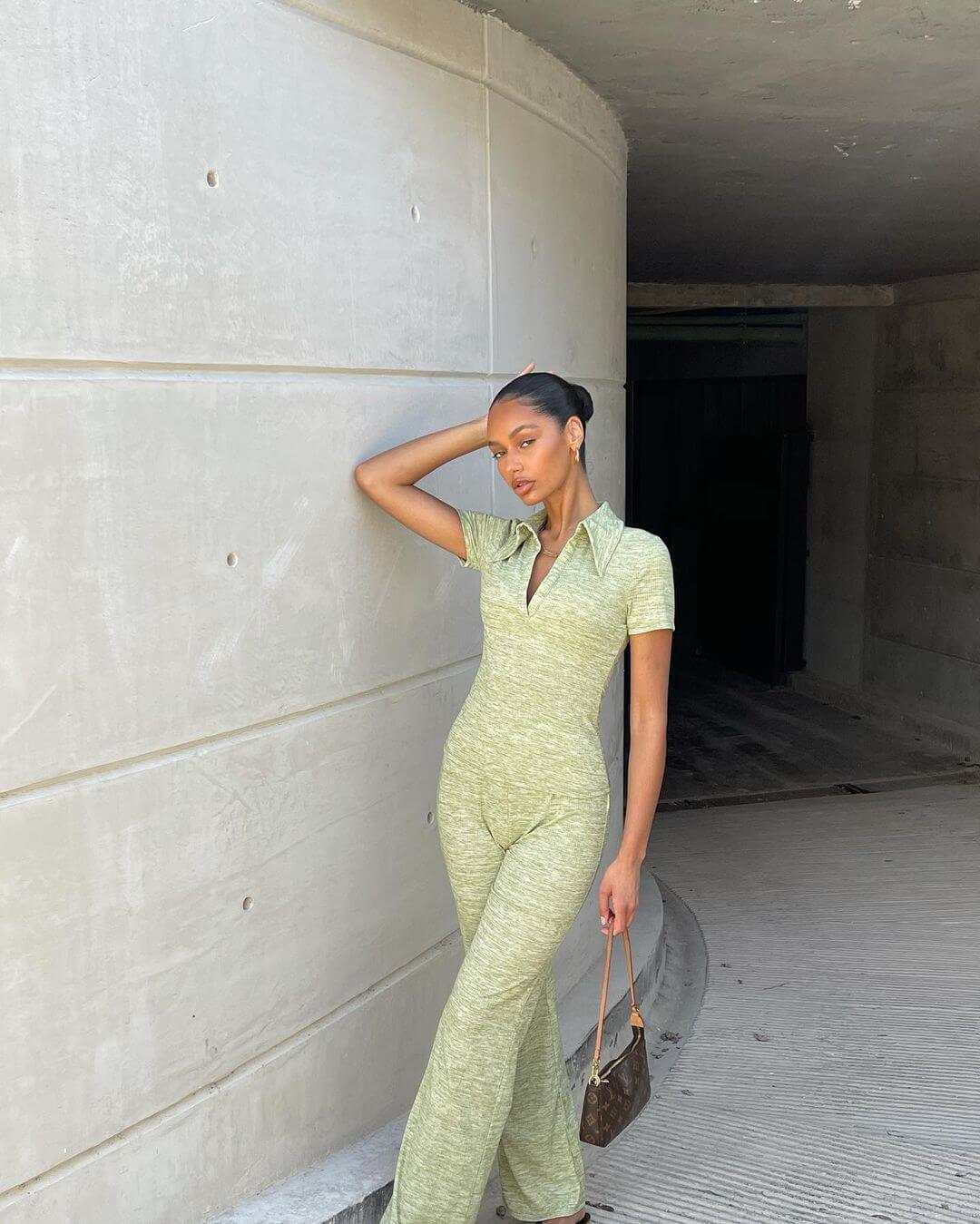 Photo via @jamilla.strand
3) One Piece Suit
Say hello to the new and improved one piece! This knit jumpsuit is the perfect blend of sporty and stylish. We love how the bright green color puts a spring touch on it. It is not only flattering but lightweight, making it perfect for hopping from place to place. Enhance it even further with your favorite minimal jewelry.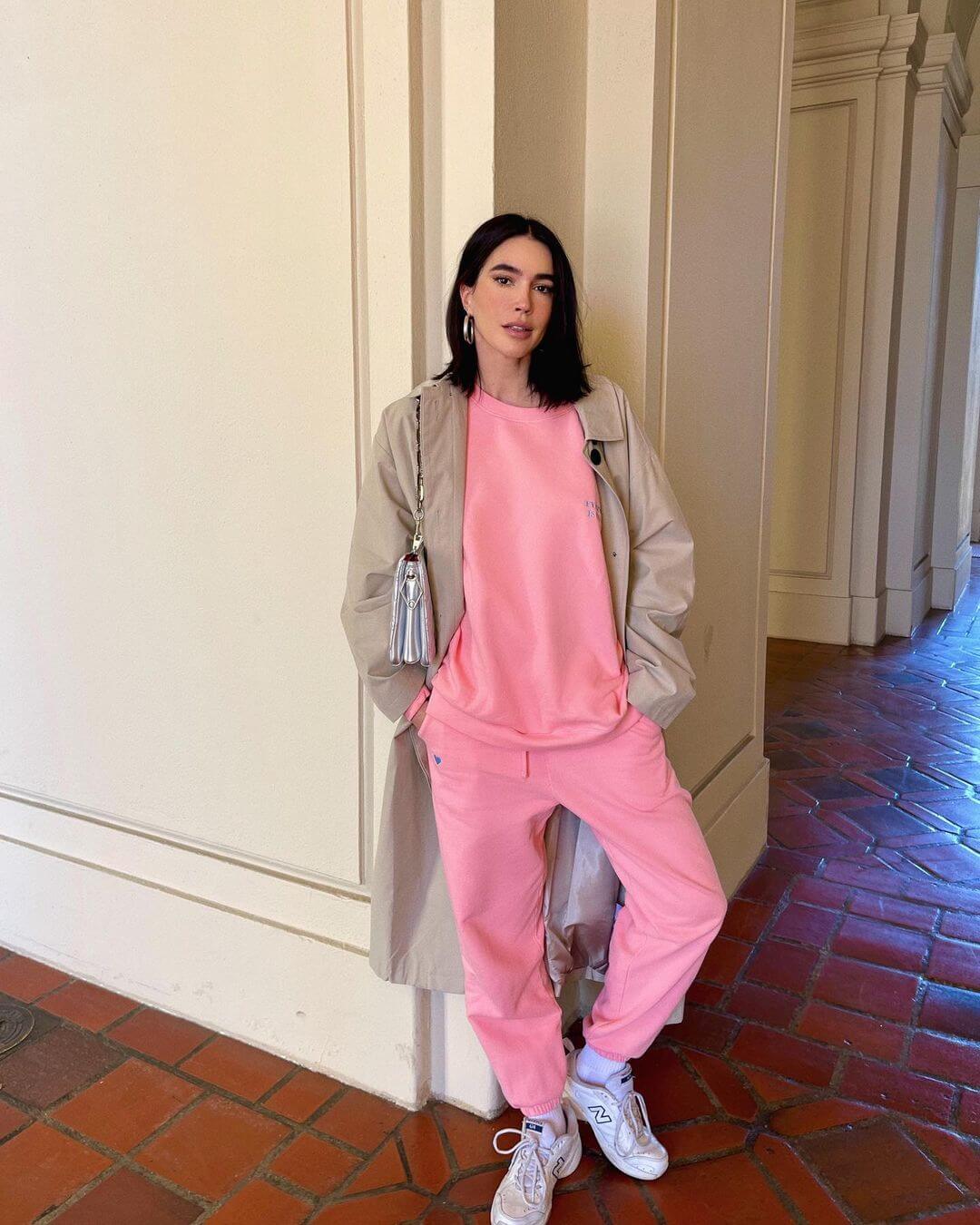 Photo via @brittanyxavier
4) Trench Coat Layer
We're sure you own a few sweatsuits by now. If you're intimidated to break them out of the house, we have the solution you need. Just layer on a slouchy trench coat to instantly give your cozy pieces an elevated but sporty aesthetic. The addition of a metallic structured handbag also plays a huge role in jazzing up any basic sweatpants set.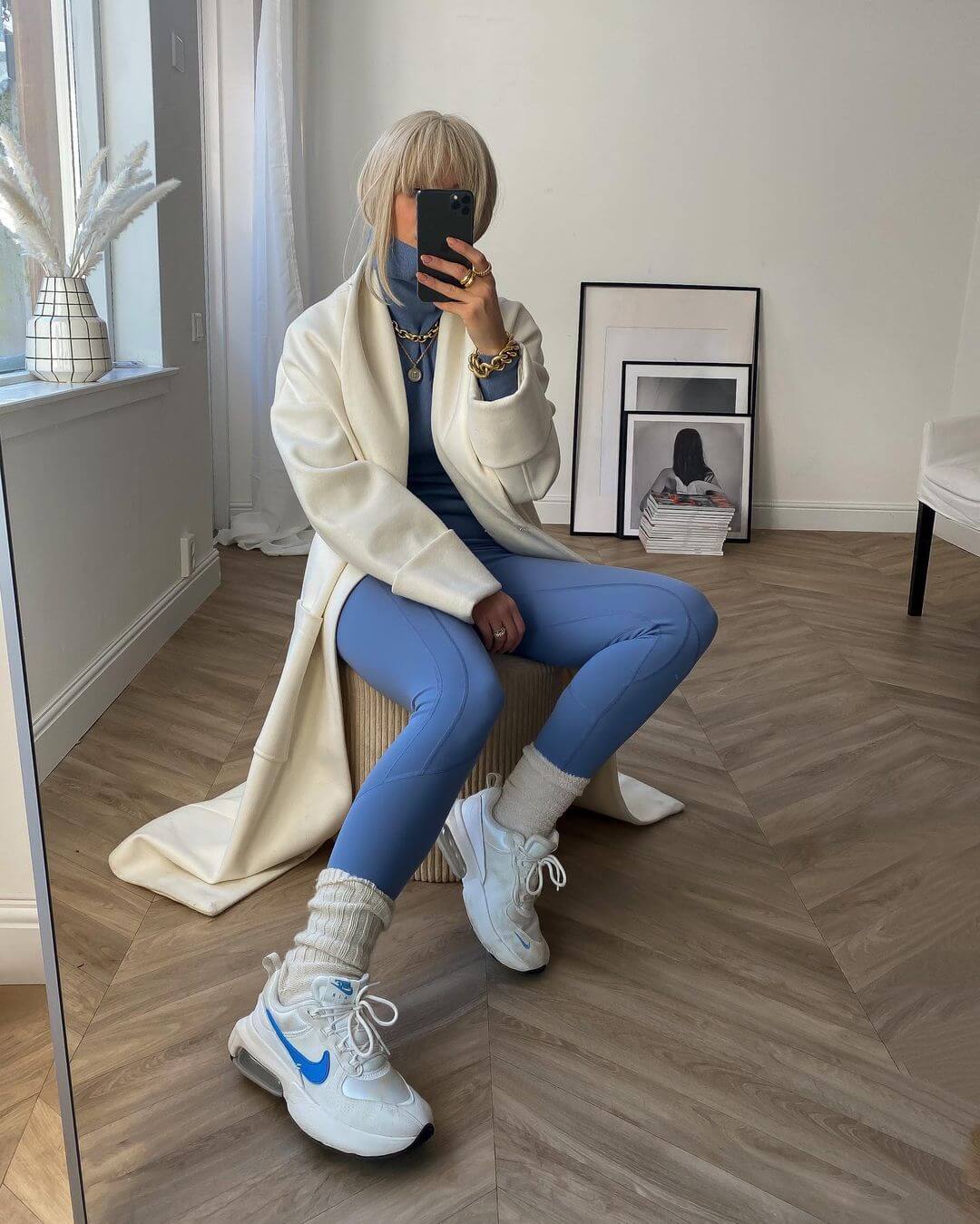 Photo via @naaomiross
5) More than Yoga
So what about yoga pants? This outfit takes athleisure chic to a whole new level. Naaomi coordinates some fitness leggings with a knit top and cream coat – but the key to this look is the chunky chain jewelry. The statement necklaces, stacked rings and bracelet signify she is a multifaceted woman doing more than just going to the gym.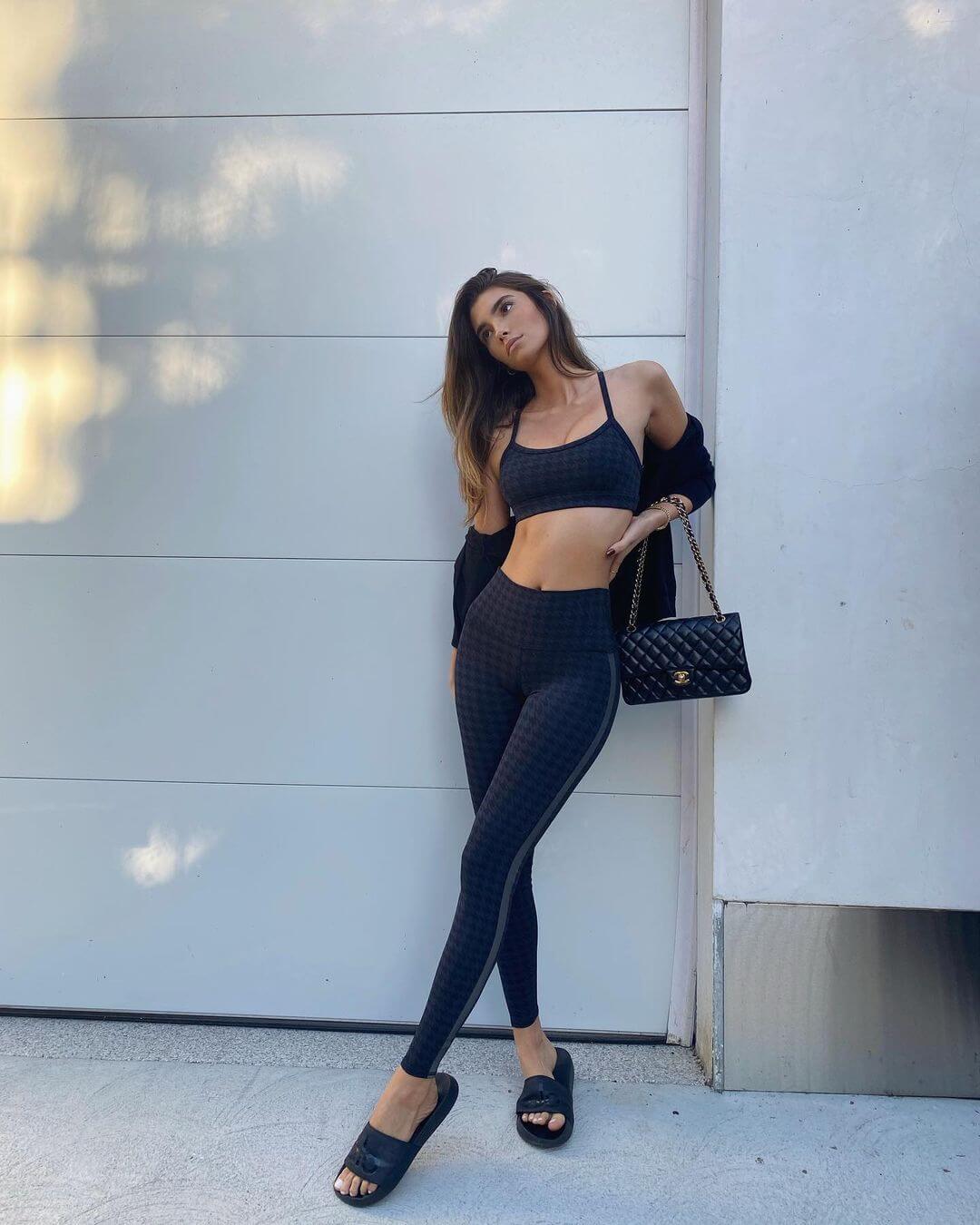 Photo via @cindymello
6) Just Add a Bag
A stylish athleisure outfit does not have to always be over complicated either. If you are literally coming directly from the gym, all you need really to elevate your yoga set is an iconic handbag. It makes a world of a difference and the athleisure outfit looks more intentional with an "It' bag grazing your arm.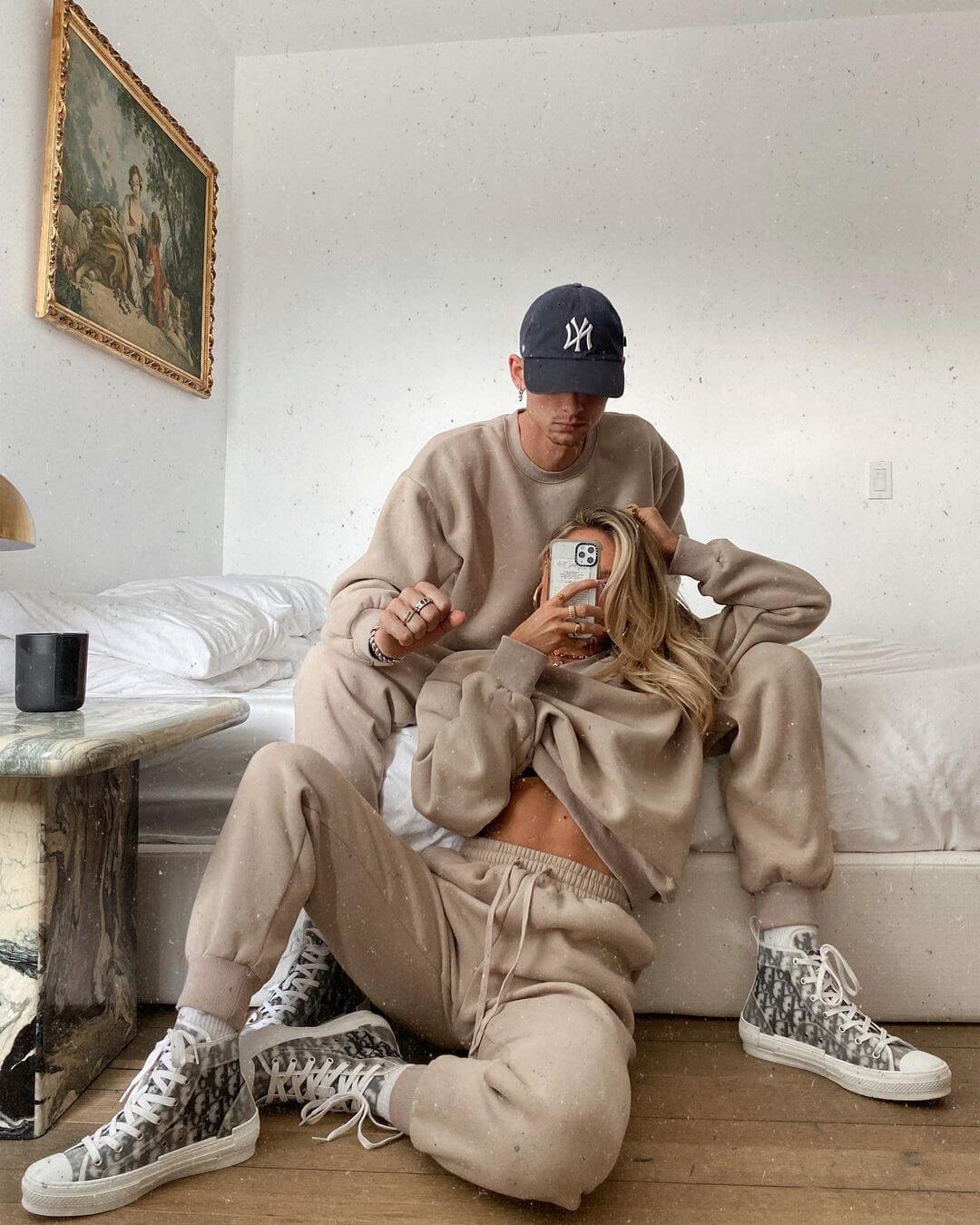 Photo via @delaneychilds
7) Focus on the Sneakers
If you're as footwear obsessed as we are, keep the focus of your spring athleisure outfit on the sneakers. A statement pair of sneakers featuring a bright colorway, bold logo pattern, or an eye-catching print will seal the deal. Just keep the rest of your look tonal so it doesn't take away from your kicks.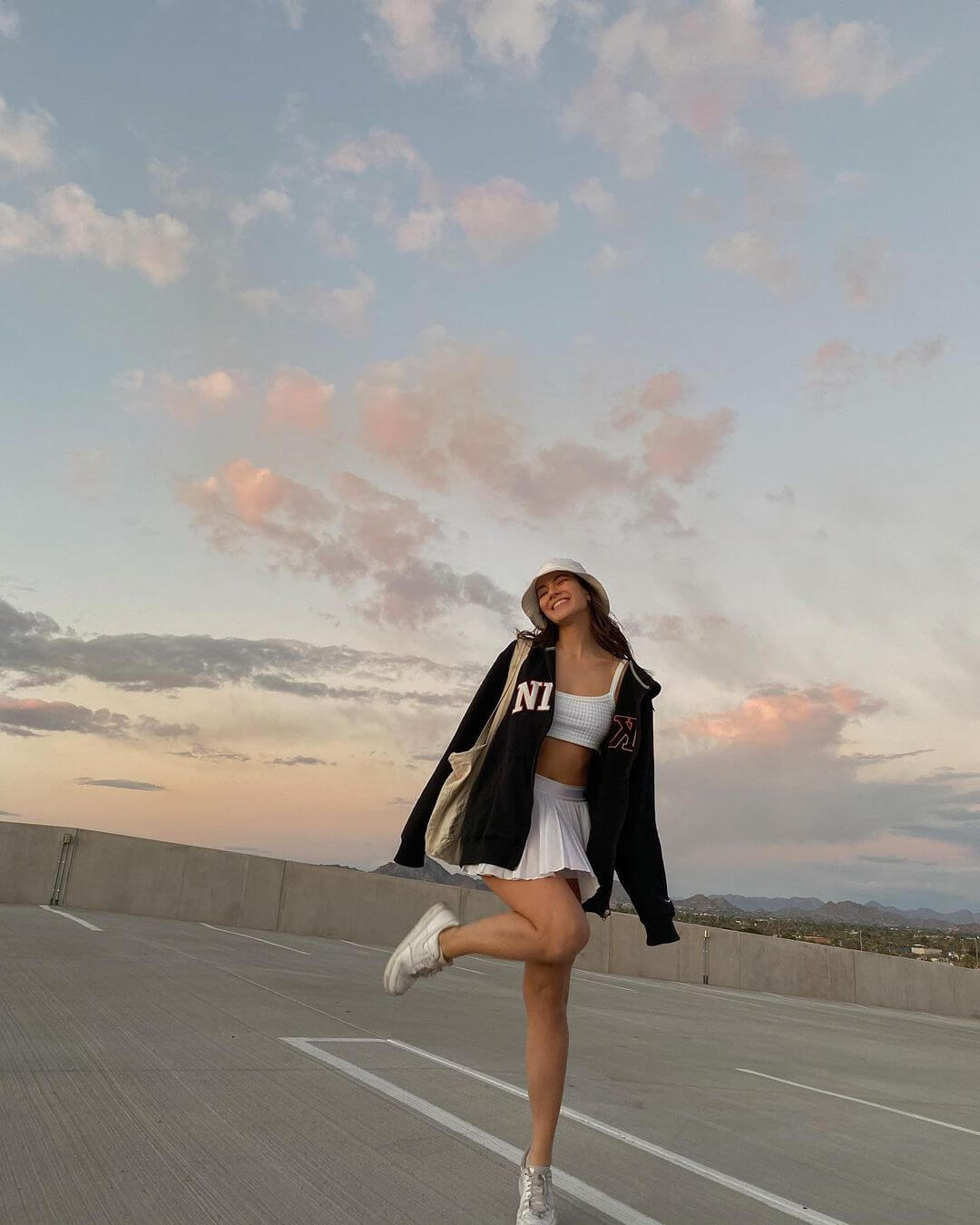 Photo via @rae.hersey
8) Not Just for Tennis
Last year, tennis skirts were continually sold out because every girl was trying to get her hands on one. Let us assure you that the momentum has not slowed down. Tennis skirts aren't just for the court anymore. Pair with a cute crop top and an oversized sweater for an easy, everyday look.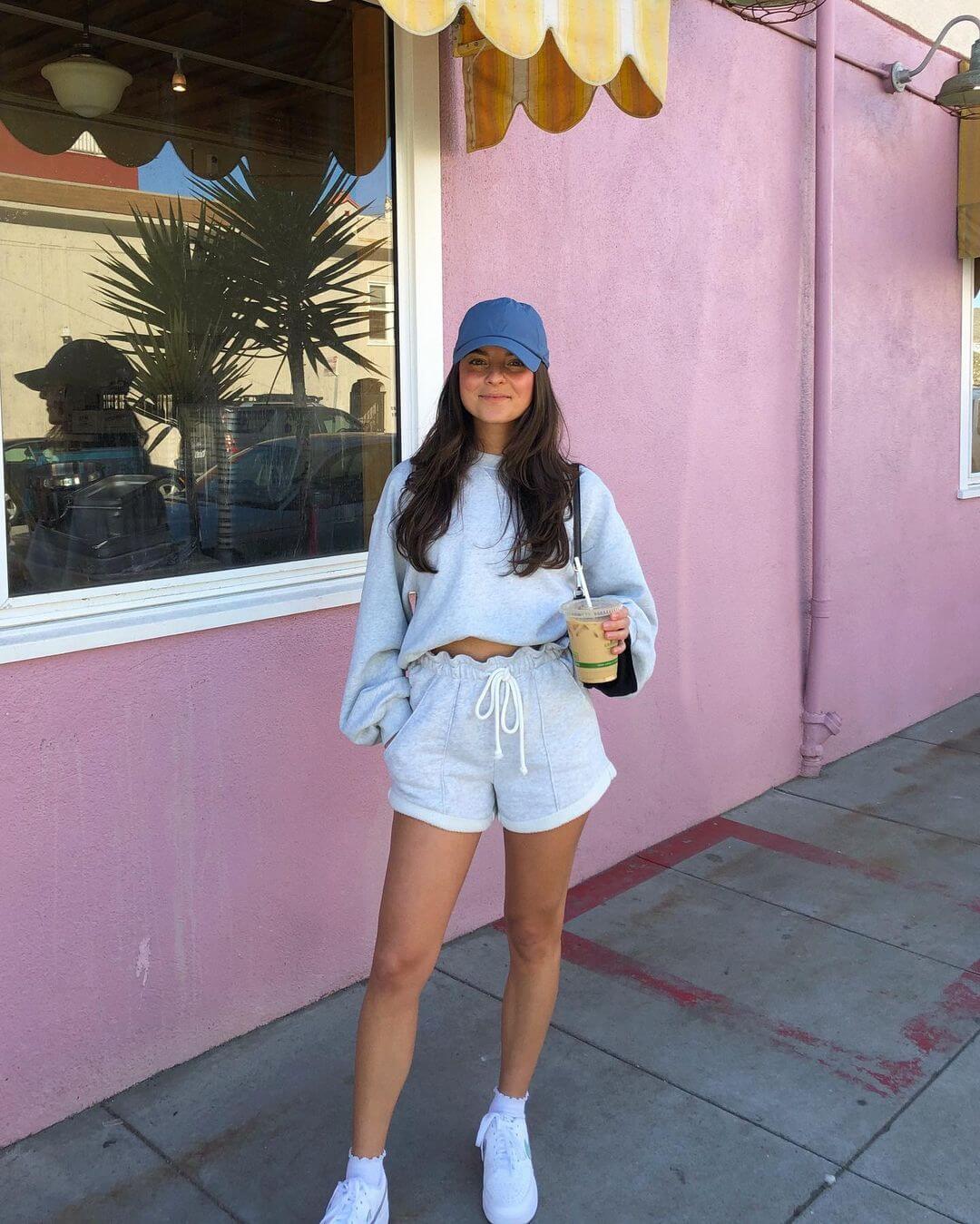 Photo via @vivianeaudi
9) Groutfit but Make it Chic
A groutfit (grey on grey outfit) can easily look frumpy and disheveled but there are a few tweaks you can enact to make sure your version is stylish. Your hair is an accessory so a fresh blowout helps to ensure you look far from lazy. From there, accessories like clean sneakers with frilly socks, a shoulder bag and a simple baseball cap take this groufit from 1 to 100.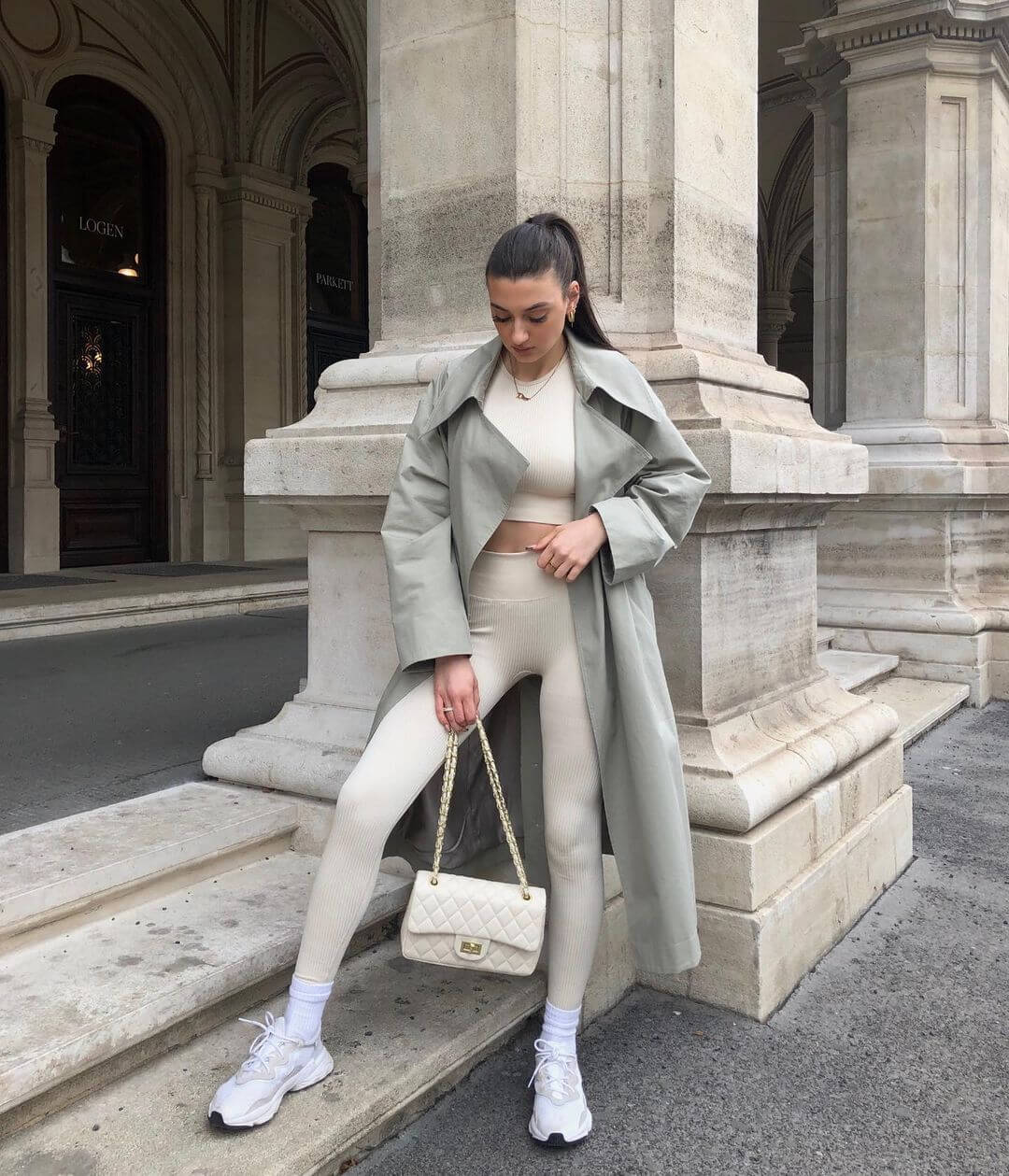 Photo via @missaljel
10) Muted Tones
As mentioned earlier, neutrals and muted tones always help make any outfit seem more expensive. This beige yoga set is paired with a structured olive trench, neutral sneakers and a quilted handbag to help achieve the effortlessly stylish vibe we strive for in all athleisure looks. One thing to note that makes this set feel less like gym wear is the ribbed fabrication, so be sure to invest in ribbed sets for spring!


Whether or not you actually incorporate some time to work out in your daily routine, we can all attest that cozy, spring athleisure outfits are here to stay for the foreseeable future. The 10 looks above can be your guide on how to dress both sporty and stylish any day of the week.
(Visited 1 times, 1 visits today)