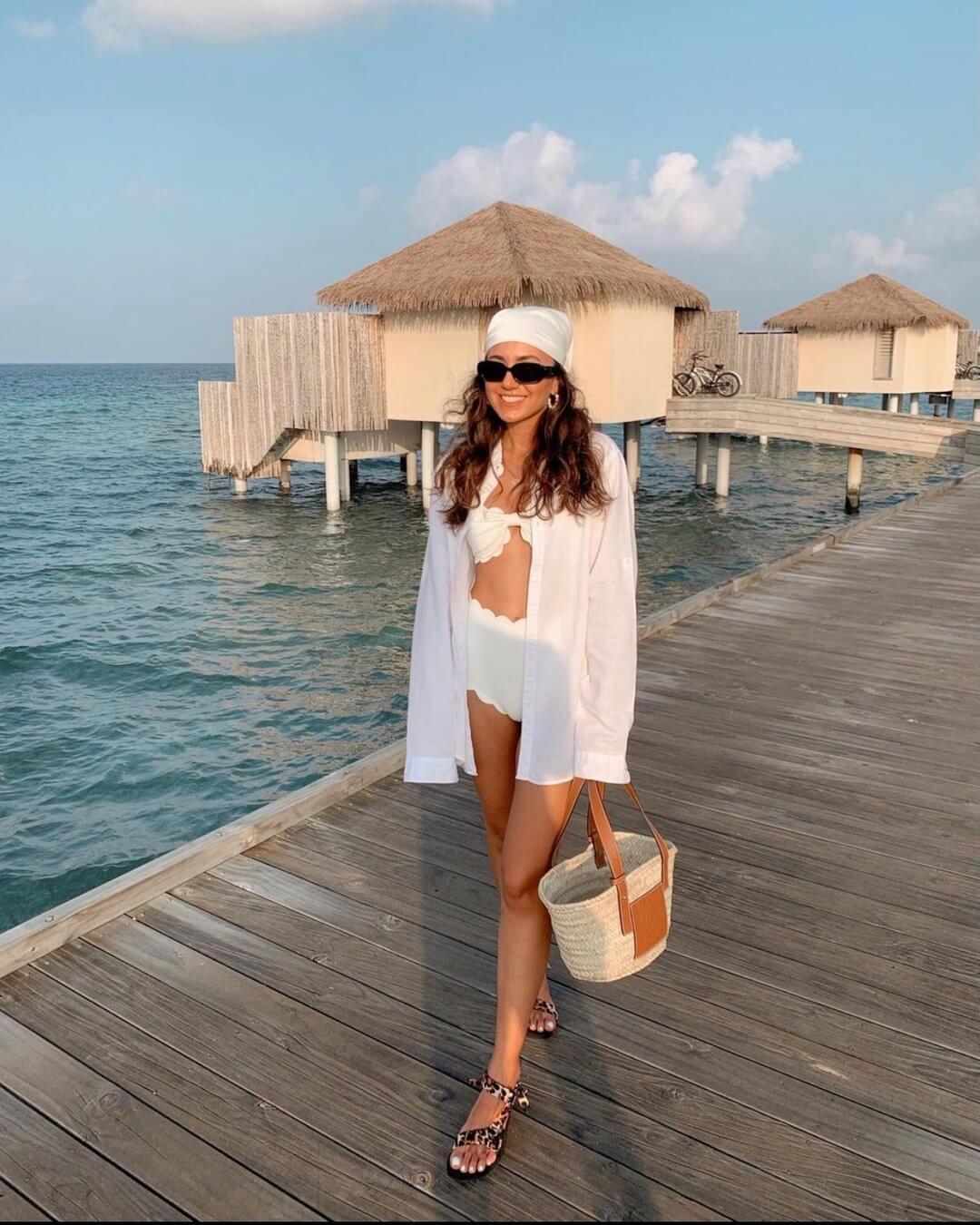 Photo via @marysia
The weather is slowly warming up, so if you are mentally sitting on a balmy, tropical beach with a drink in hand, it's time to invest in a new bathing suit or two. Whether you actually have a weekend beach getaway planned or will be laying out by the pool, there is always an excuse to treat yourself.  There are so many cute swim trends for 2021 that we're stoked for and can't wait to recreate into our own swimwear looks! Everything from fun itty bitty neon bikini sets to retro designs and flattering one-pieces are taking the spotlight and we're here for it. With so many different looks to choose from, it can be hard to narrow down your selections to just a few. Lucky for you, we're rounding up 10 ultra chic swimwear looks that you should buy and wear now – or save for later!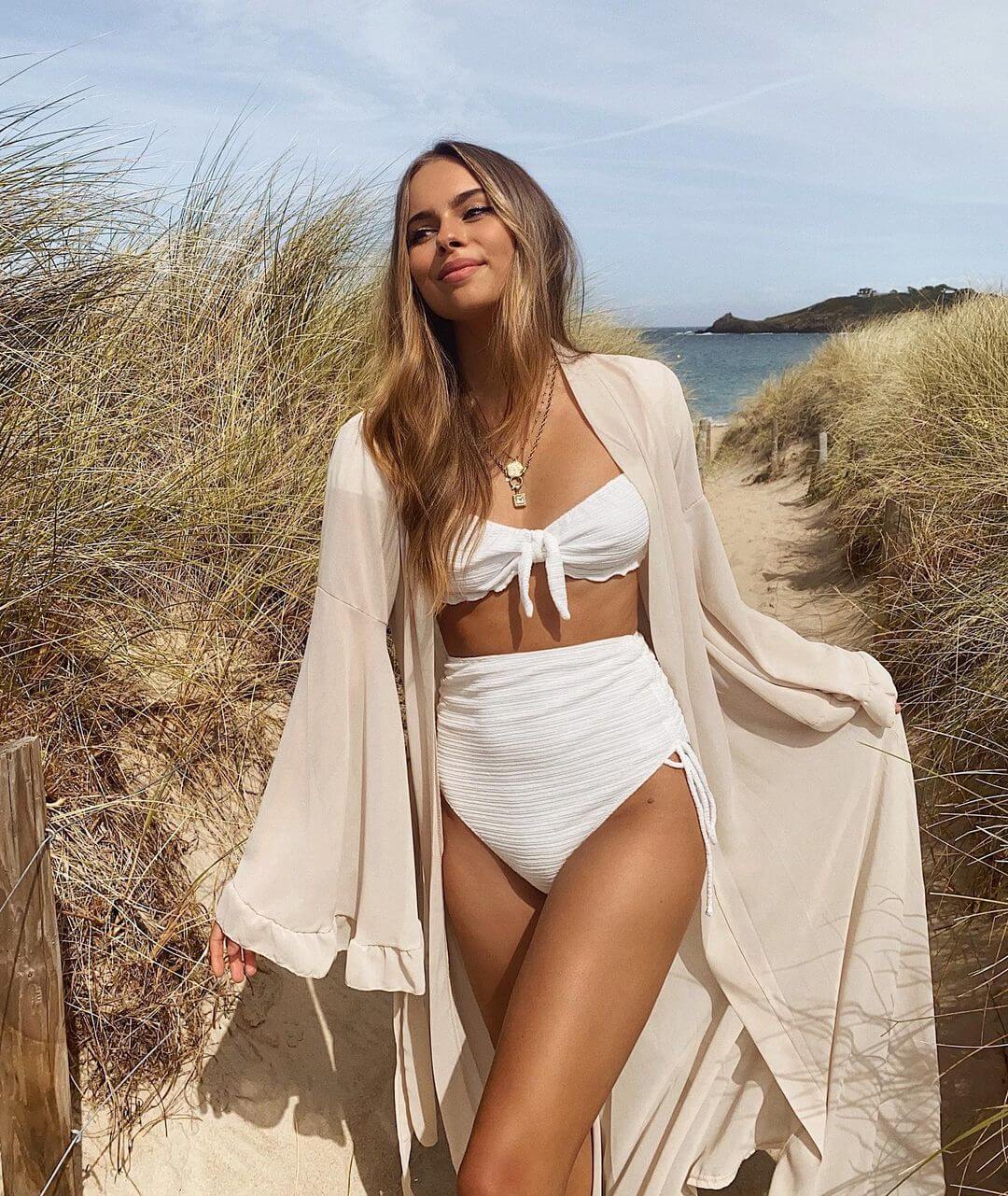 Photo via @jodielapetitefrenchie
1) Little White Bikini
There is something undeniably elegant about an all white outfit, which includes white swimwear looks. Whether you opt for a high-waisted bikini set or a cute one-piece, going for an all white mashup ensures you'll turn heads and look good while doing it. To complete your look, just add a dainty robe and layer on some gold chain necklaces.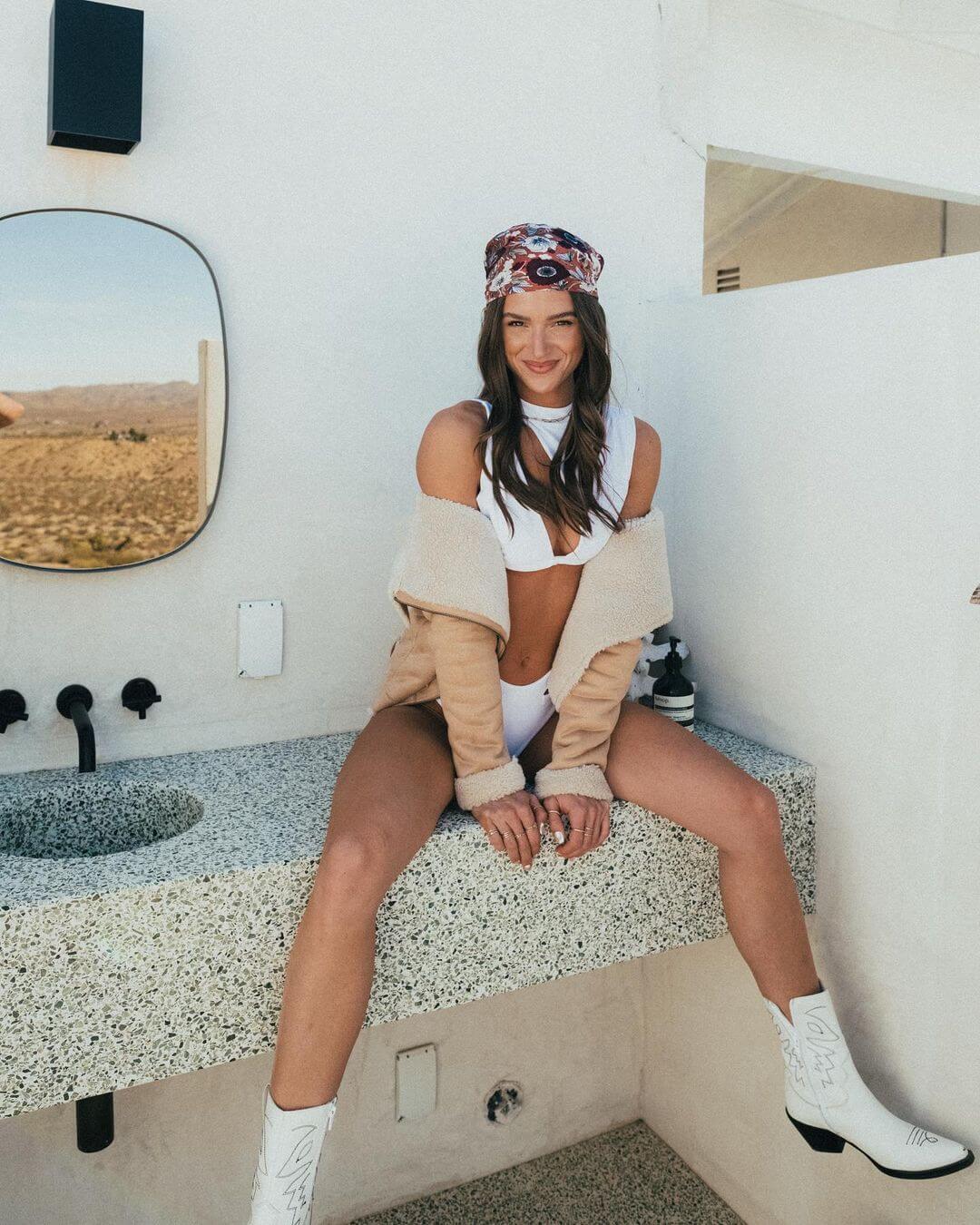 Photo via @helenowen
2) Cut It Out
One of the major trends in fashion we can't stop talking about lately are cutout details and it doesn't surprise us at all that cutouts have made their way into swimwear looks too. Tops and bottoms with peek-a-boo slits add a lot of visual interest and style to your resort wear. They're fun, sexy, and statement-making at the same time. Just be sure to apply sunscreen liberally to avoid those awkward tan lines!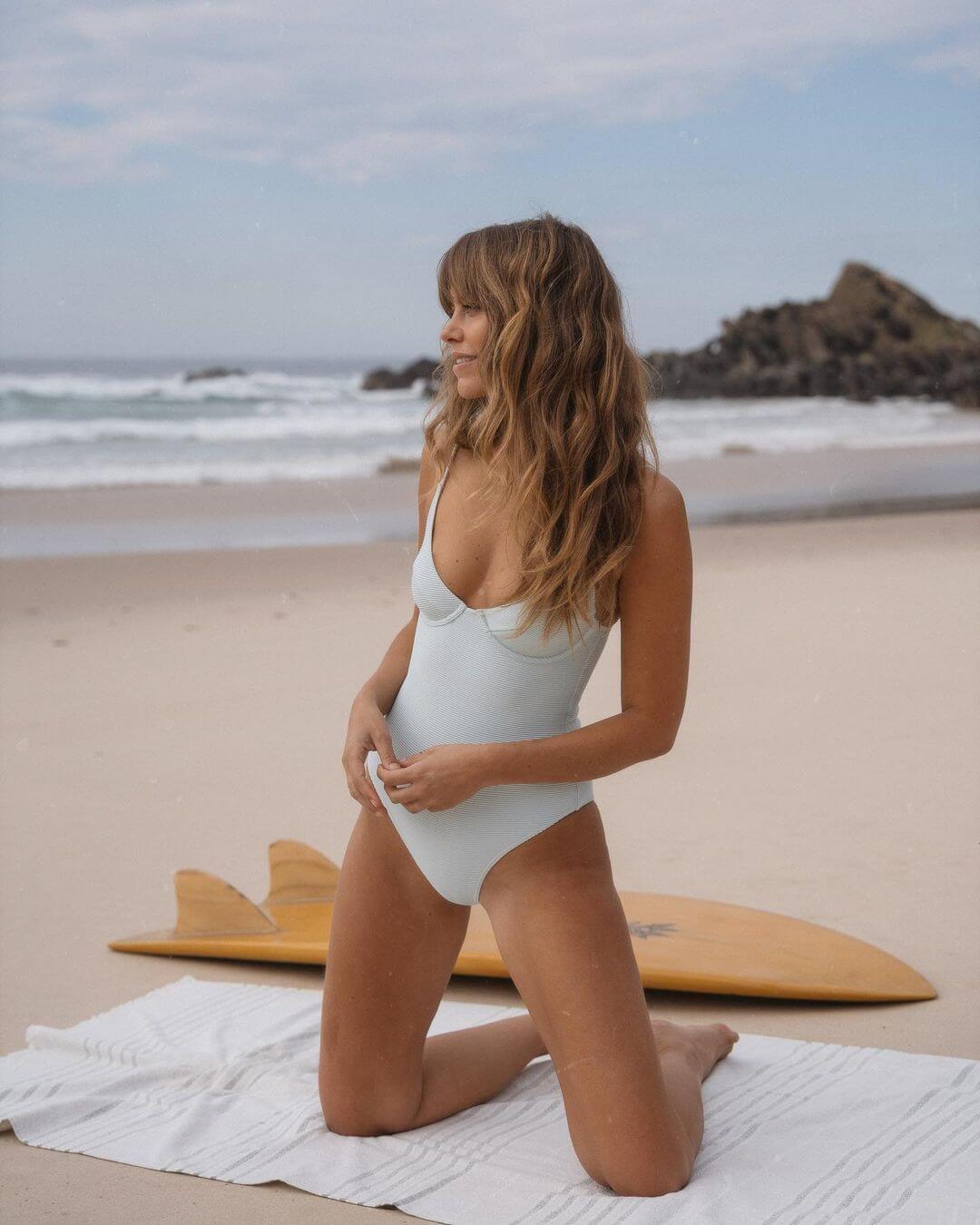 Photo via @christinamacpherson
3) Ribbed Textures
Another key trend that's found its way into swimwear is ribbed fabrics. The beauty of this trend is that it's functional and stylish given the the lightweight, stretchy material. You can be sure that it'll hug and hold your curves in the most seamless way while you enjoy the sun, jump in the water, and play a round of games in the sand.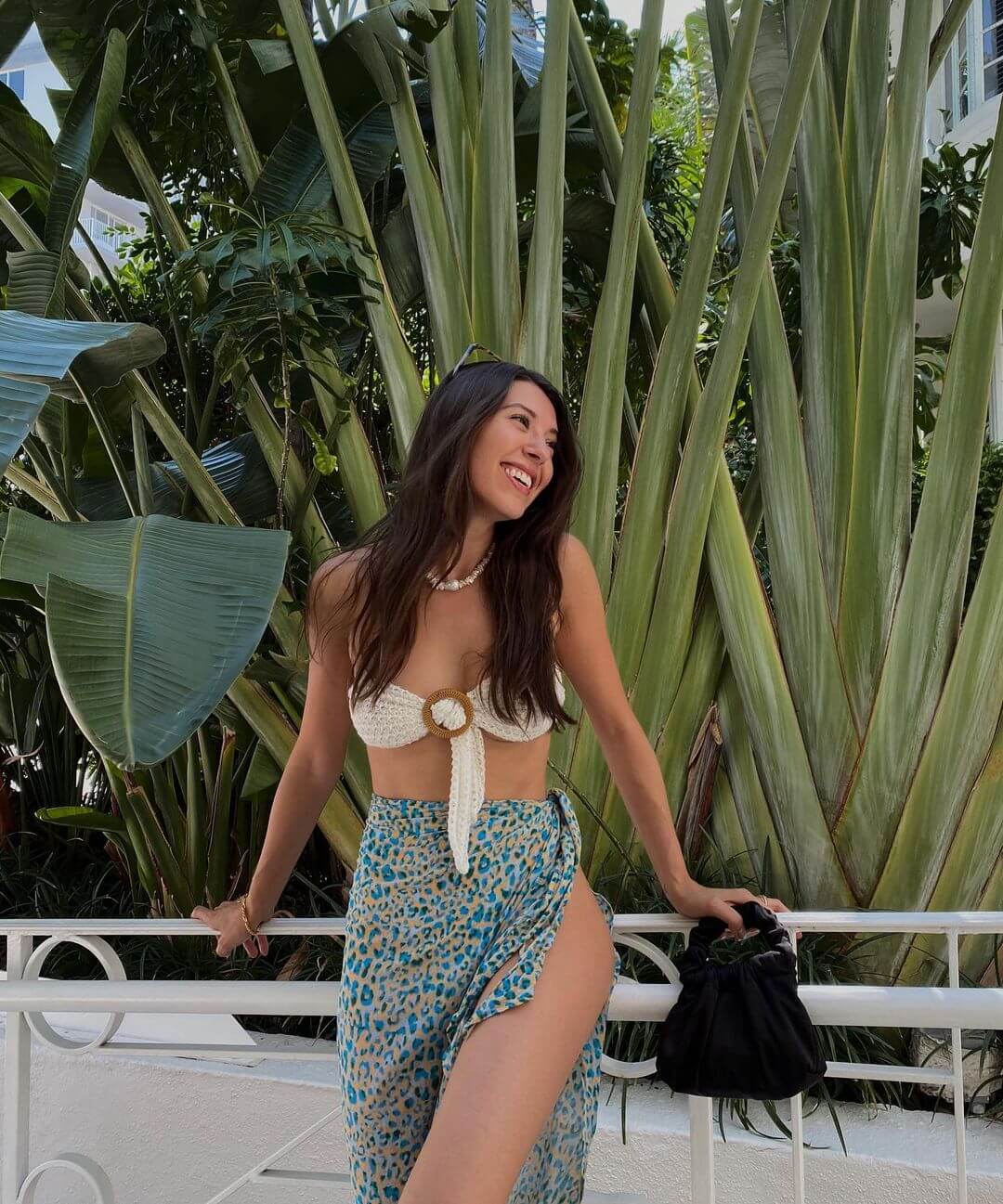 Photo via @ironnsalt
4) Strapless Bikini Top & Cover-up Skirt
On the topic of tan lines, if you want to minimize them as much as possible, look into investing in strapless bikini sets. You can earn extra style points by picking those with a hoop or ring accent as seen above! As far as cute cover-up options go to pair with this look, we are seeing a rise in popularity of the wrap skirt or sarong. It's a foolproof pick for the beach or pool because you can easily slip in and out of it!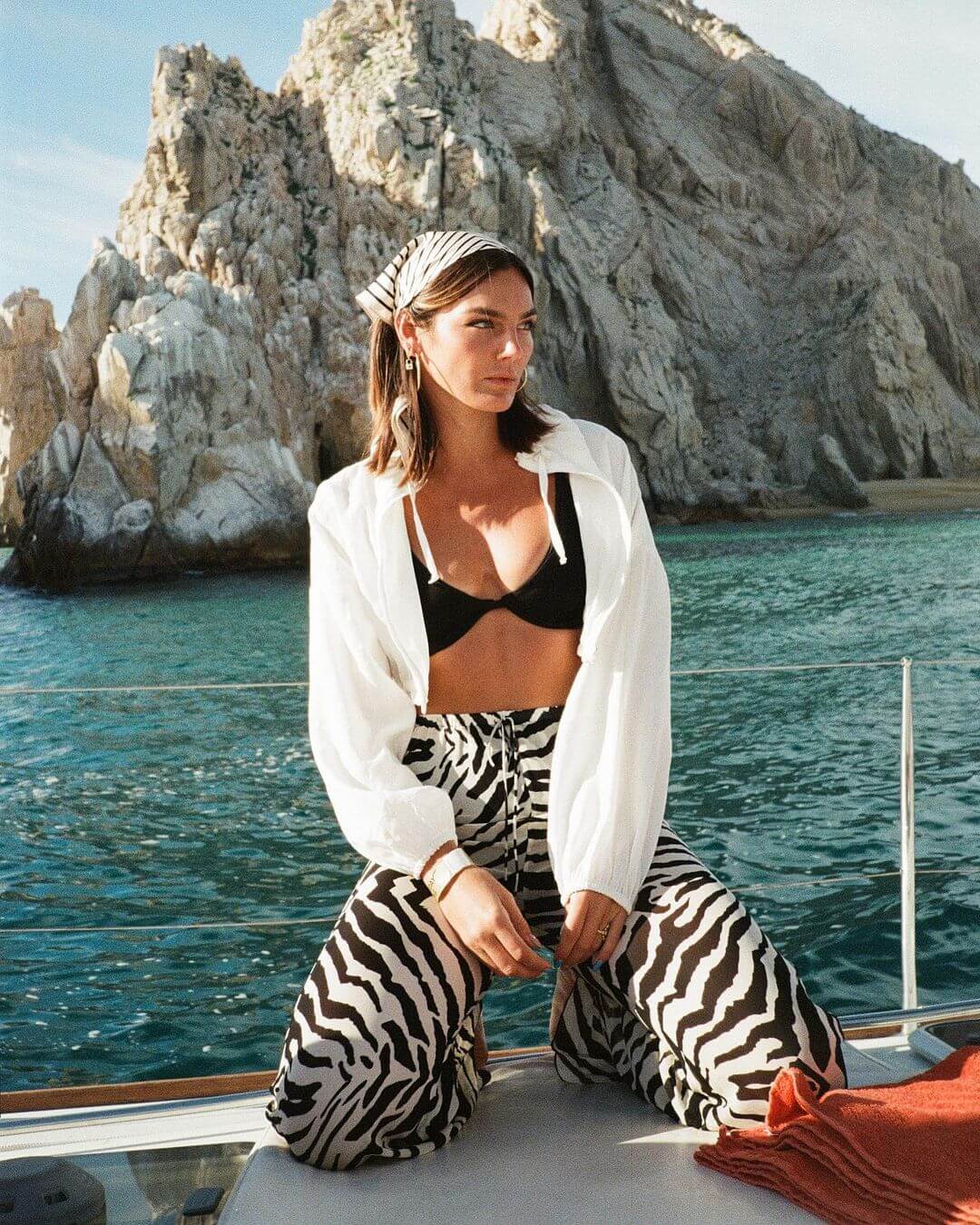 Photo via @tezza
5) Animal Print Bottoms & Basic Bikini
Minimal bikini styles, like a solid black two-piece, will never go out of style it seems. However, if you are inclined to dress it up a bit, one way to do so is with an animal print cover up. These zebra pants are so chic and pop perfectly against a solid black bikini.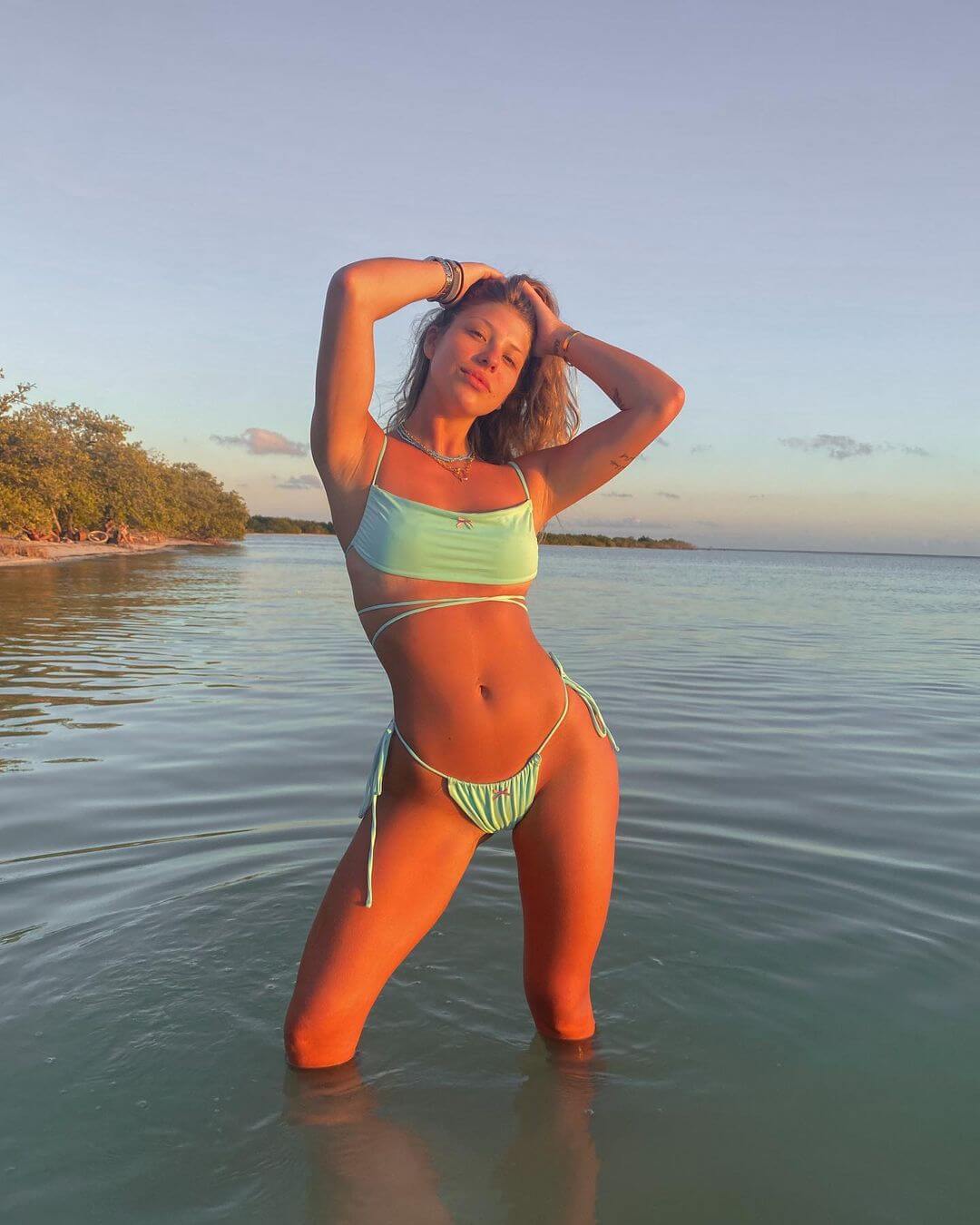 Photo via @anitamg
6) Neon Hues
If you are looking for fresh swimwear colors that standout while refraining from the typical vibrant beach tones, neon colorways might be the solution. Fluorescent green, pink and orange all make such a punchy, fun statement and definitely give off those irresistible care-free summer vibes.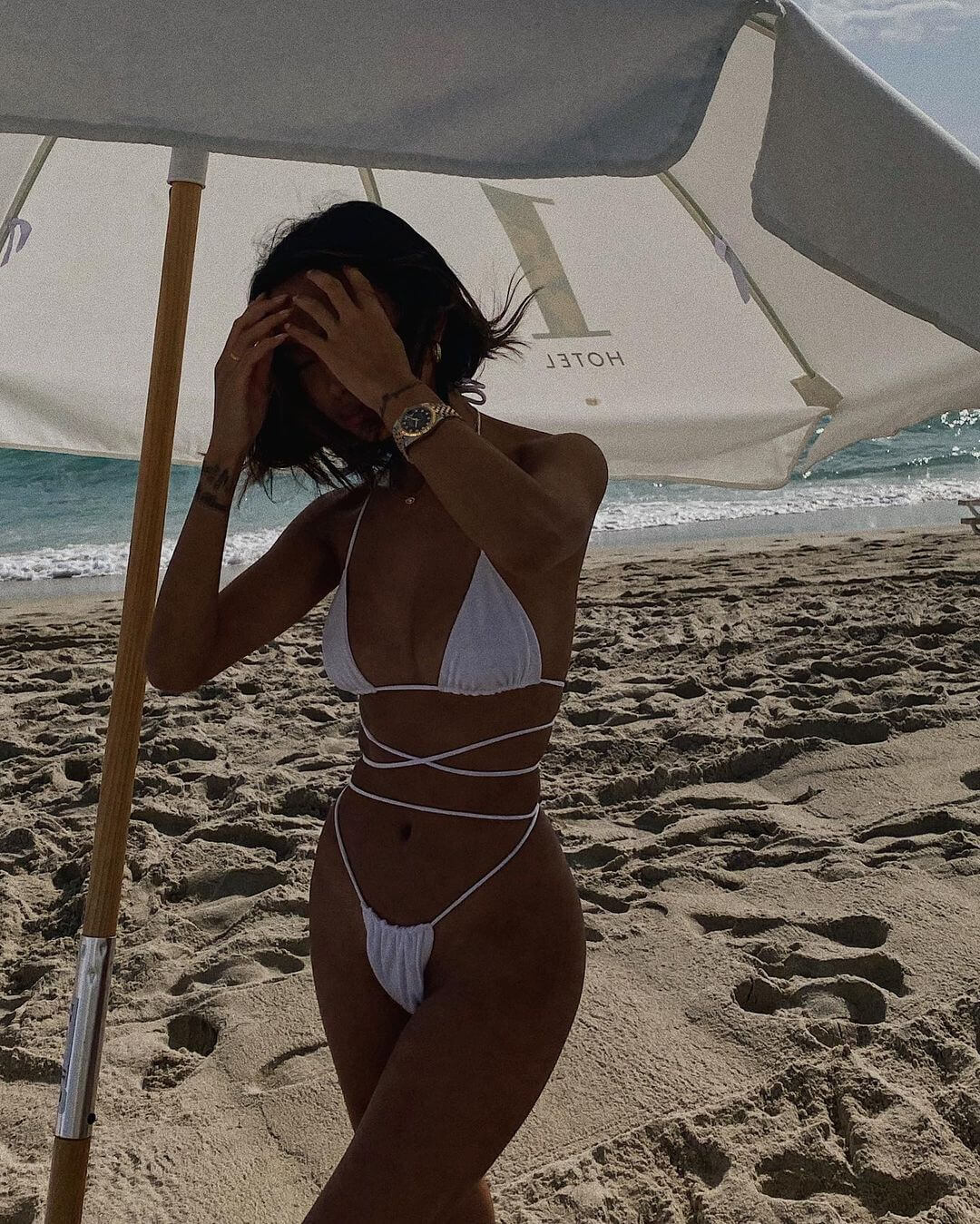 Photo via @linhniller
7) All Tied Up Bikini
For a more elevated, contemporary aesthetic, consider shopping wraparound bikinis for a sexy but chic beach outfit. This style literally features strings on the top or bottom that wrap precariously around the body to create a cutout-like effect. It's flattering on all body types and makes for a supercharged feminine look.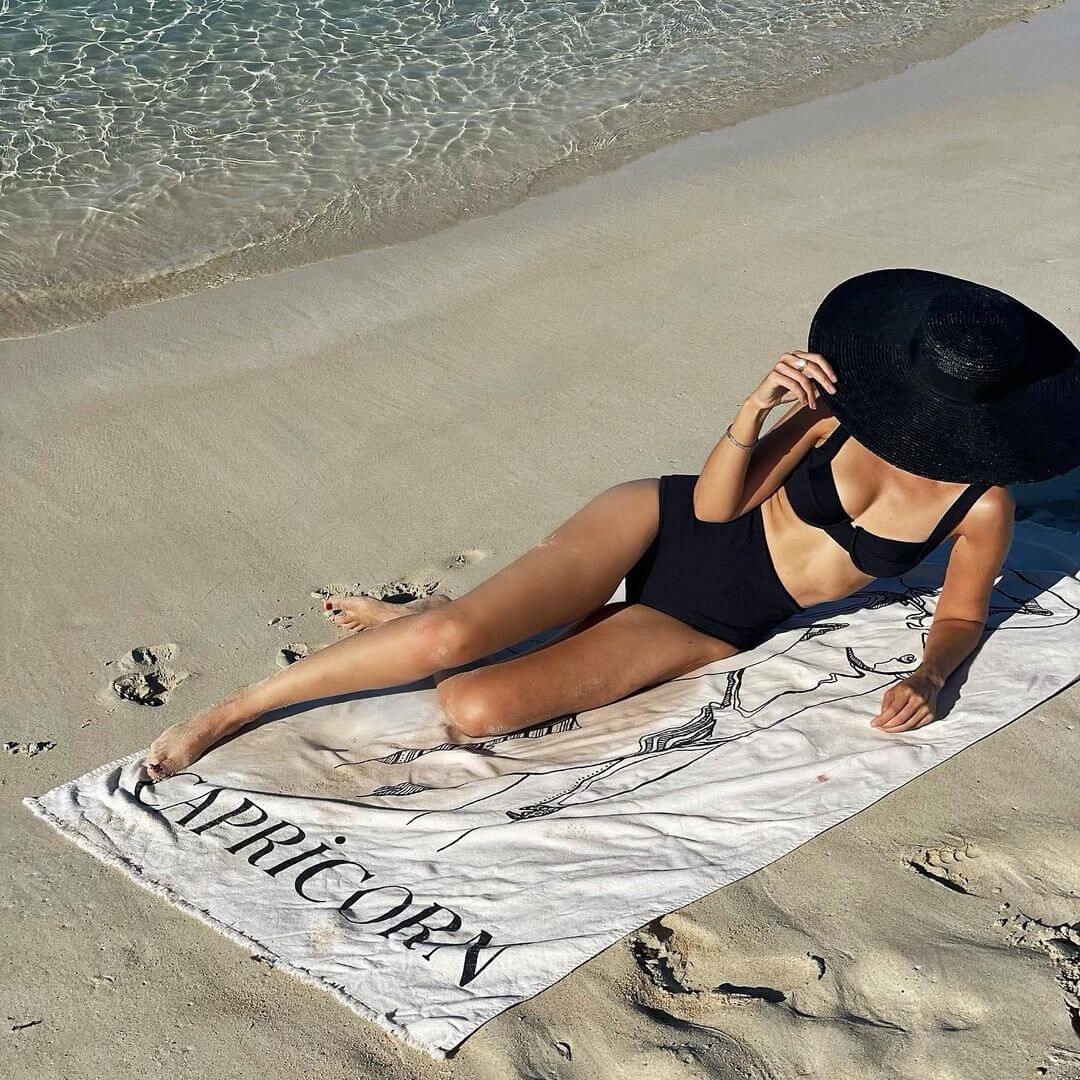 Photo via @lissygraham_
8) Retro Bikini Set & Wide Brim Hat
One of the biggest swimwear trends this season is the retro style bikini. Pieces such as high-waisted bottoms and underwire bra tops with vintage-inspired prints or waist belts make for the chicest beach or poolside look. To add an additional touch of glam, throw on a wide brim straw hat to complete the look.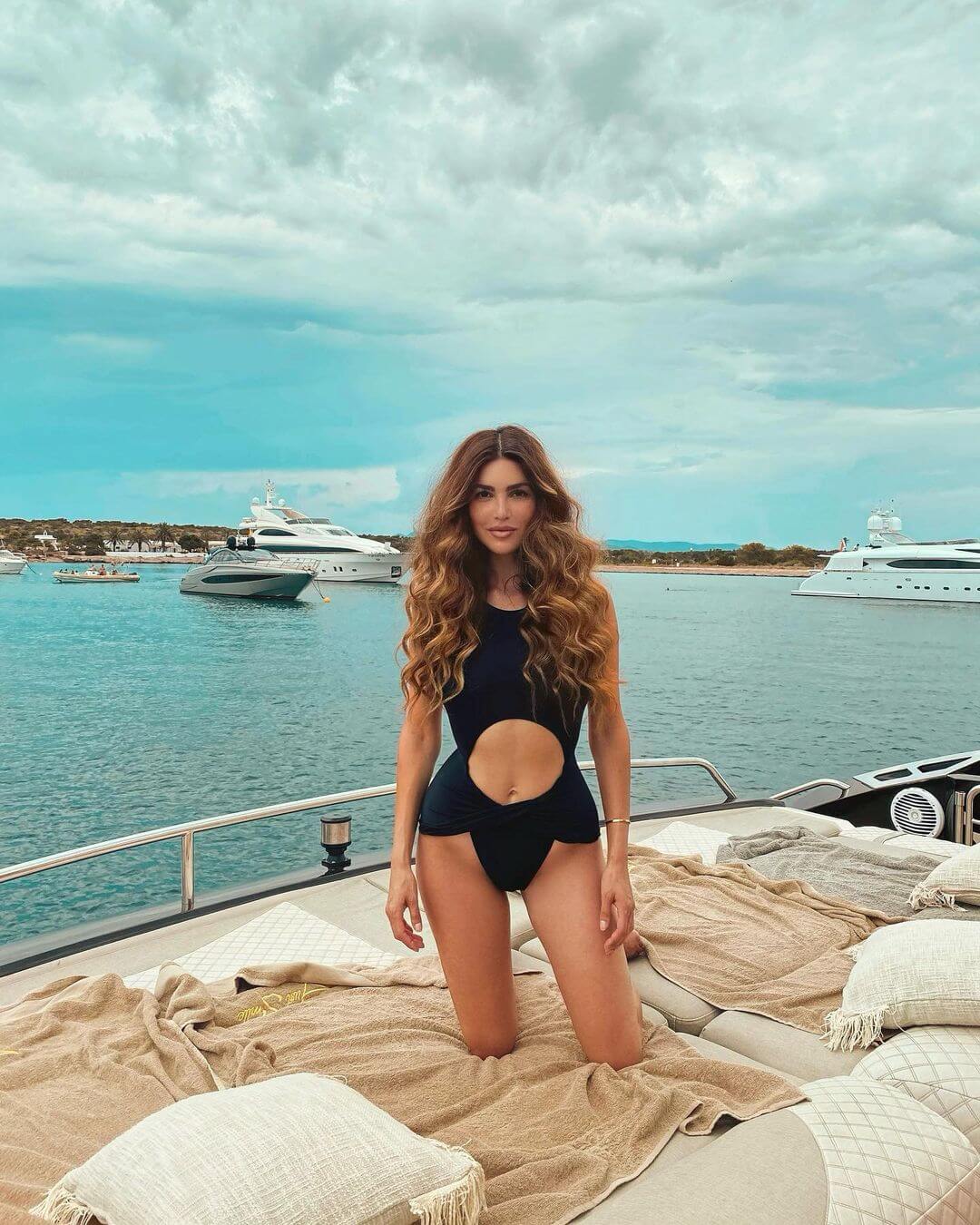 Photo via @negin_mirsalehi
9) One-Piece
Don't be fooled – one-pieces are just as fashion-forward and alluring as a bikini set. They are modest yet curve-hugging, allowing you to shop more intricate, modern styles with additional cutouts, mesh detailing and more. This one-piece trend is only going to gain momentum as the season continues on. It's one of our personal favorite swimwear looks as its universally appealing.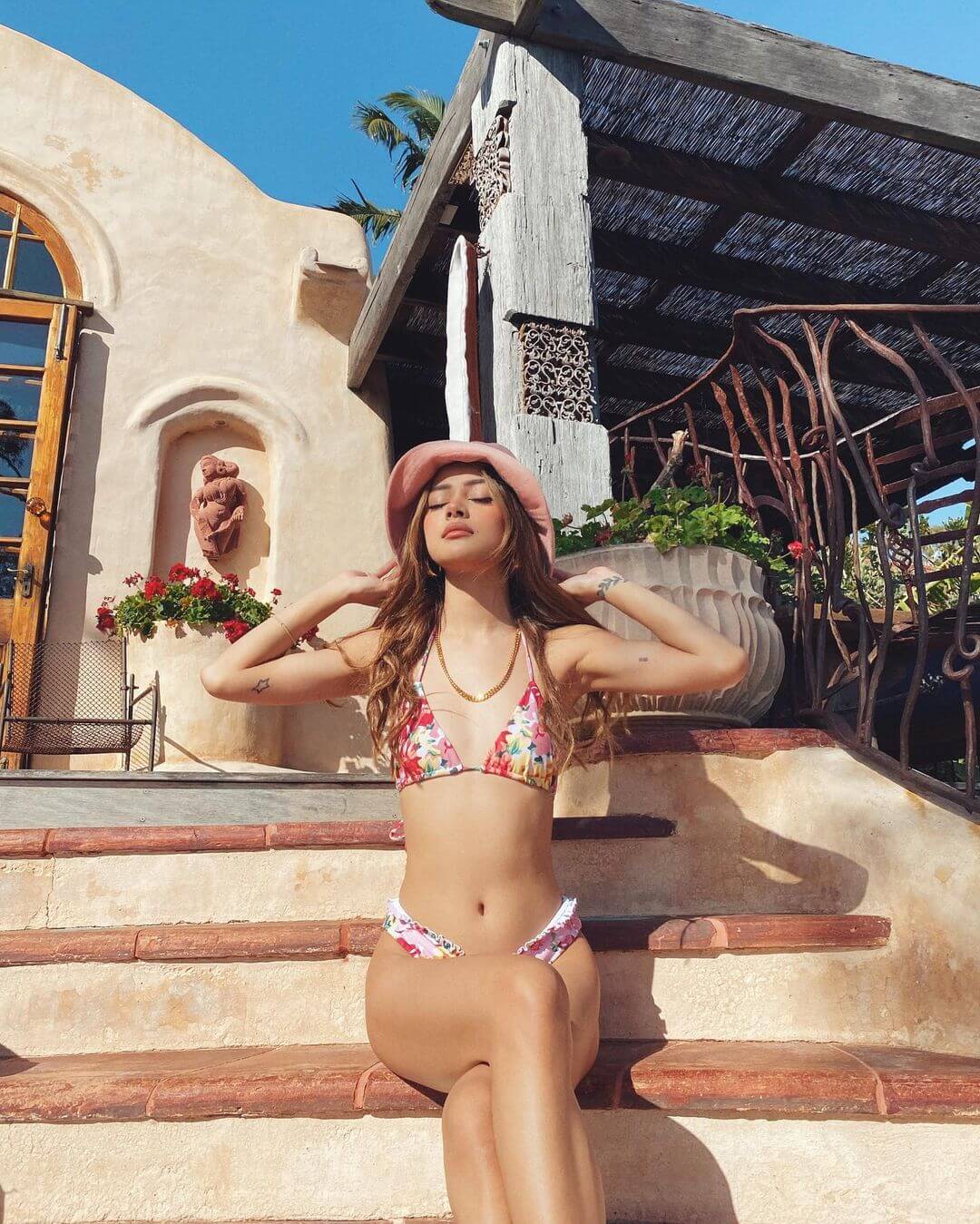 Photo via @lilymaymac
10) Bold Floral Prints
There are tons of cute prints in the world of swimwear but our pick this year is the bold floral design. An all-over floral print never fails to look cute and it is a really easy way to add some color to your favorite beachside look. You can pile on the flirty vibes with a bucket hat and gold chain necklace.

As the countdown to summer is on, you'll want to make sure your vacation or poolside looks are ready to go. These chic swimwear looks above will help you achieve that effortlessly. They not only embody comfort and fashion but can take you from the waters to dinner without missing a beat.
(Visited 1 times, 1 visits today)