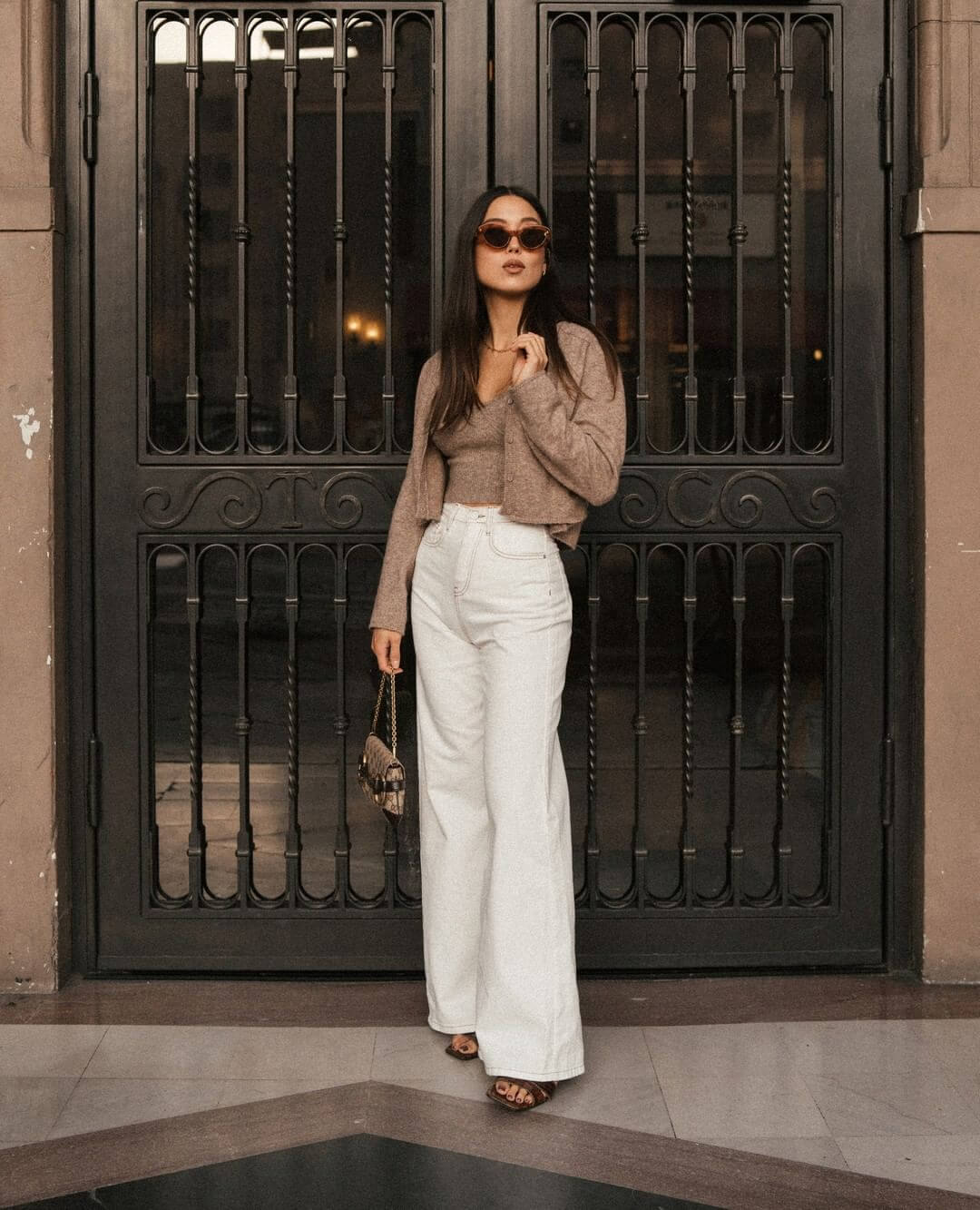 Photo via @em_tong
The majority of the trends that we are seeing today are a replica of the styles that once dominated back in the 90s. You have heard it before, but this is evidence that fashion is indeed cyclical. Everything from the iconic baguette bag to the pleated mini skirt is back with a new, contemporary twist and we're harping all about it. So if you are ready to take a walk down memory lane while also soaking in some nostalgic fashion inspiration, scroll down to see some of our favorite 90s trends from the most fashionable girls in the industry. Plus, these looks are kindly going to provide you that "hot girl summer" aesthetic that is going to be so covetable this summer.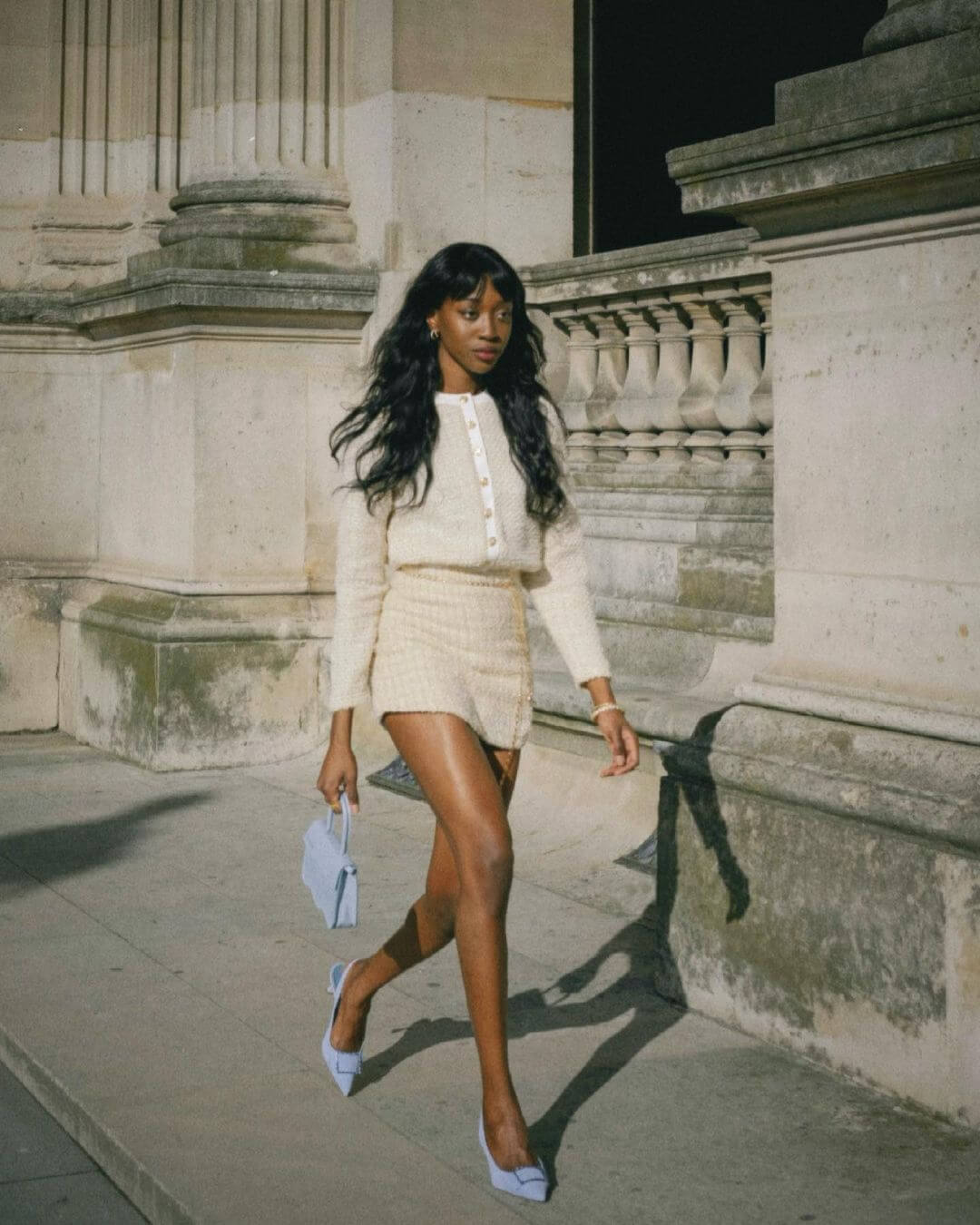 Photo via @emmanuellek_
1) Tweed Skirt & Jacket
Perhaps one of the most iconic designer runways from the '90s was Chanel. Those vintage styles somehow evoked femininity and the sheer power of women in one outfit. So, it makes sense that we are seeing the fashion set emulate this look today! To channel this aesthetic in your own outfit, invest in a tweed jacket and matching tweed mini skirt. Dress it up further with a chain belt and some kitten heels and it looks like you truly are a timepiece from one of Chanel's most treasured moments.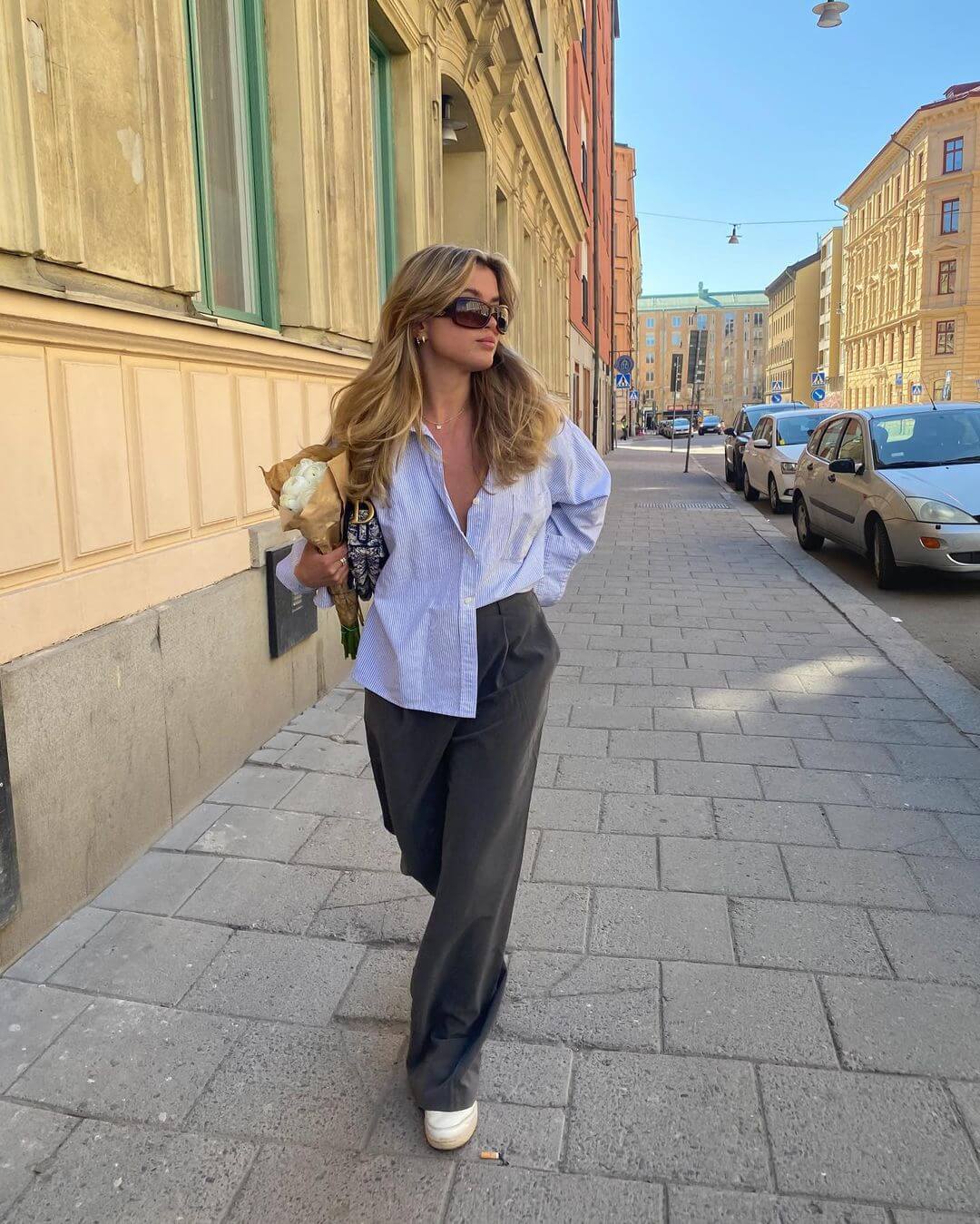 Photo via @matildadjerf
2) Relaxed Dad Aesthetic
The 90s was also all about the oversized silhouette – another look we have been seeing more and more of. This particular look is so easy to recreate! Grab your favorite button-down shirt and tuck a portion of it into some baggy trousers (or even denim). To keep the look casual and unbothered, we love the idea of opting for some fresh kicks as a footwear option.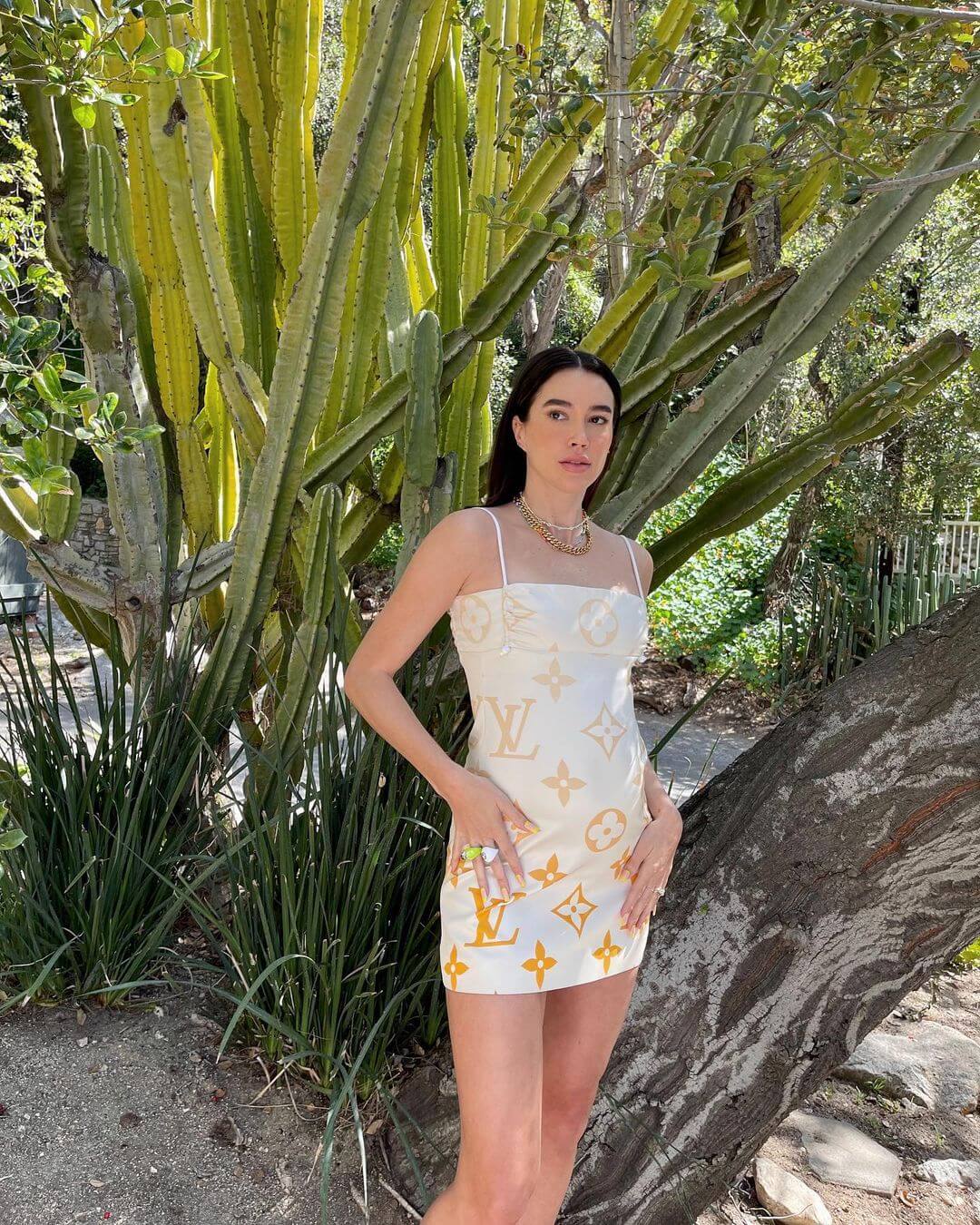 Photo via @brittanyxavier
3) Mini Dress & Colorful Jewelry
One of the season's hottest one-piece options is definitely a mini dress. This shorter hemline is flirty and nostalgic, especially if you opt for a fitted silhouette and square neckline! You will definitely be seeing this combination repeated in a lot of bright neons and pastel colors. In addition to mini dresses, colorful jewelry has been the latest accessory craze so be sure to pile on some chunky rings and fun beaded necklaces.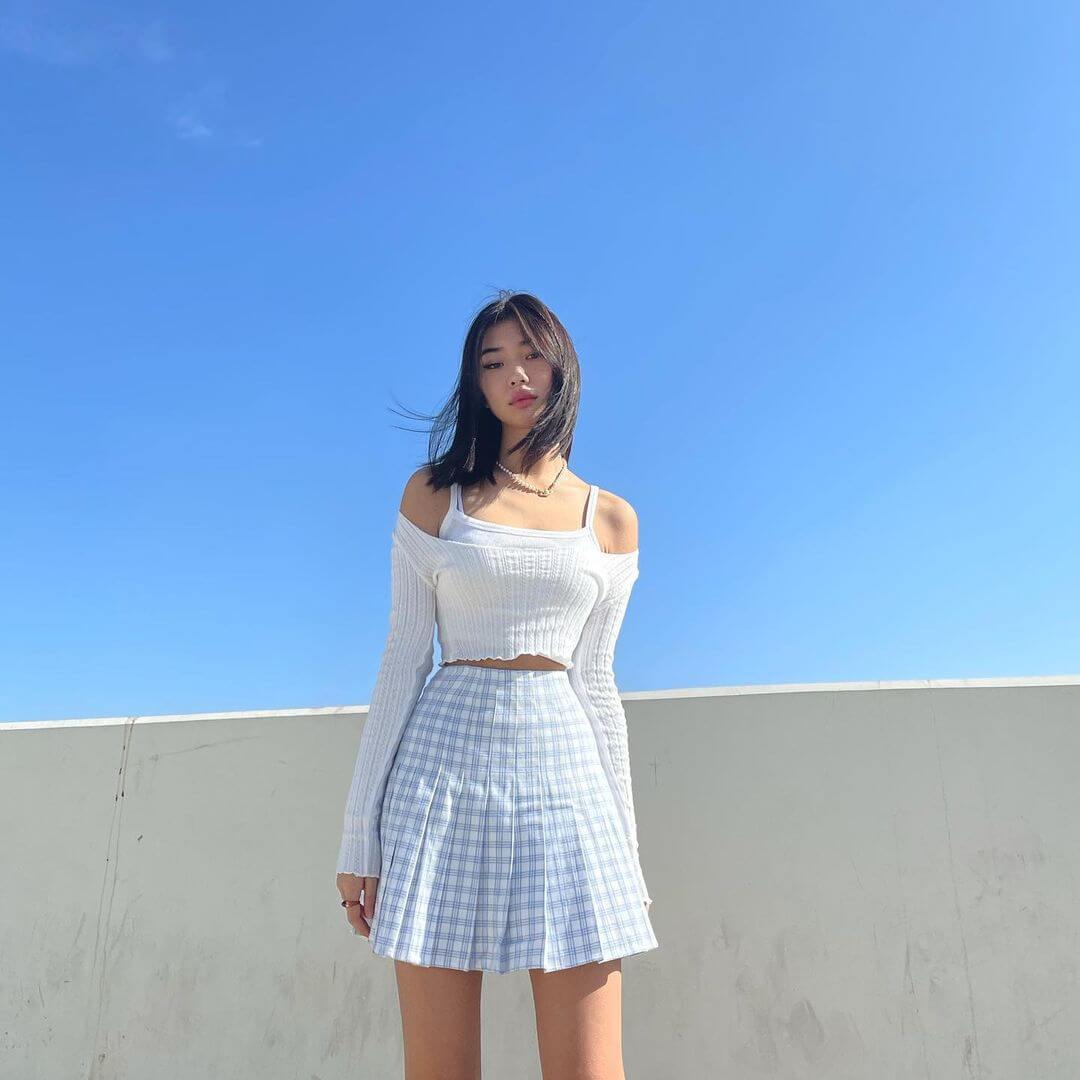 Photo via @thejuliama
4) Pleated Mini Skirt
If there is one piece we suggest you copping up for the spring and summer season, let it be this one: the pleated mini skirt. Whether you wear it to hit the tennis courts or to grab brunch with the girls, this is a trend you do not want to miss out on! Solids or plaids look incredibly sweet and collegiate-like and pleated skirts pair exceptionally well with your favorite crop top or cardigan. The only addition needed to take the 90s vibes up a notch is a choker and old school trainers.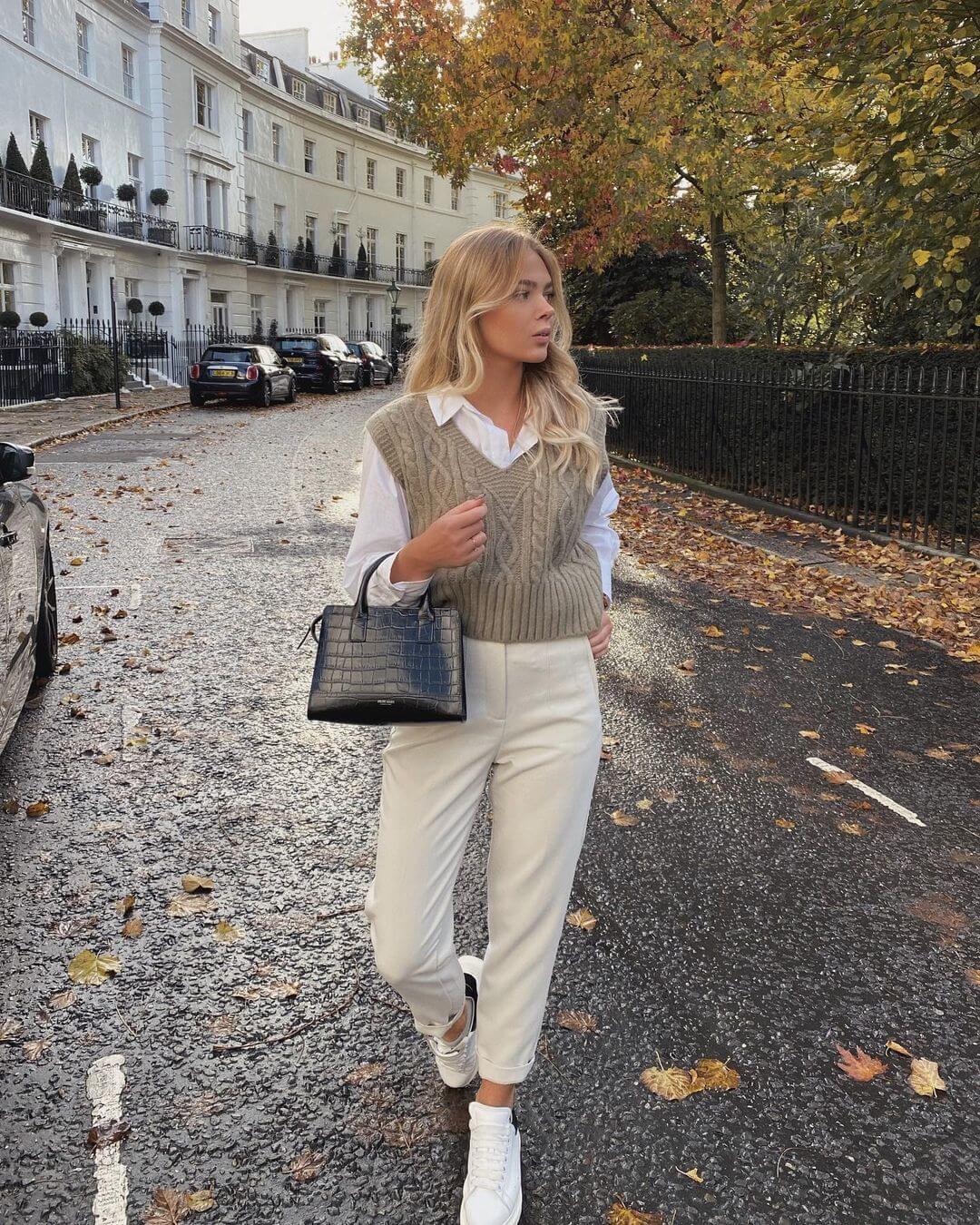 Photo via @mildagud
5) Sweater Vest
We are sure you are well aware of this trend by now, which is currently at its peak! The sweater vest was everywhere in fall and has officially made its way into the current spring season. We've seen it interpreted in old school argyles and bright colors, but for a more elevated way of styling this trend, you can shop neutral based pieces. We particularly love this outfit above, featuring a beige cable knit vest, crisp white shirt and khaki pants.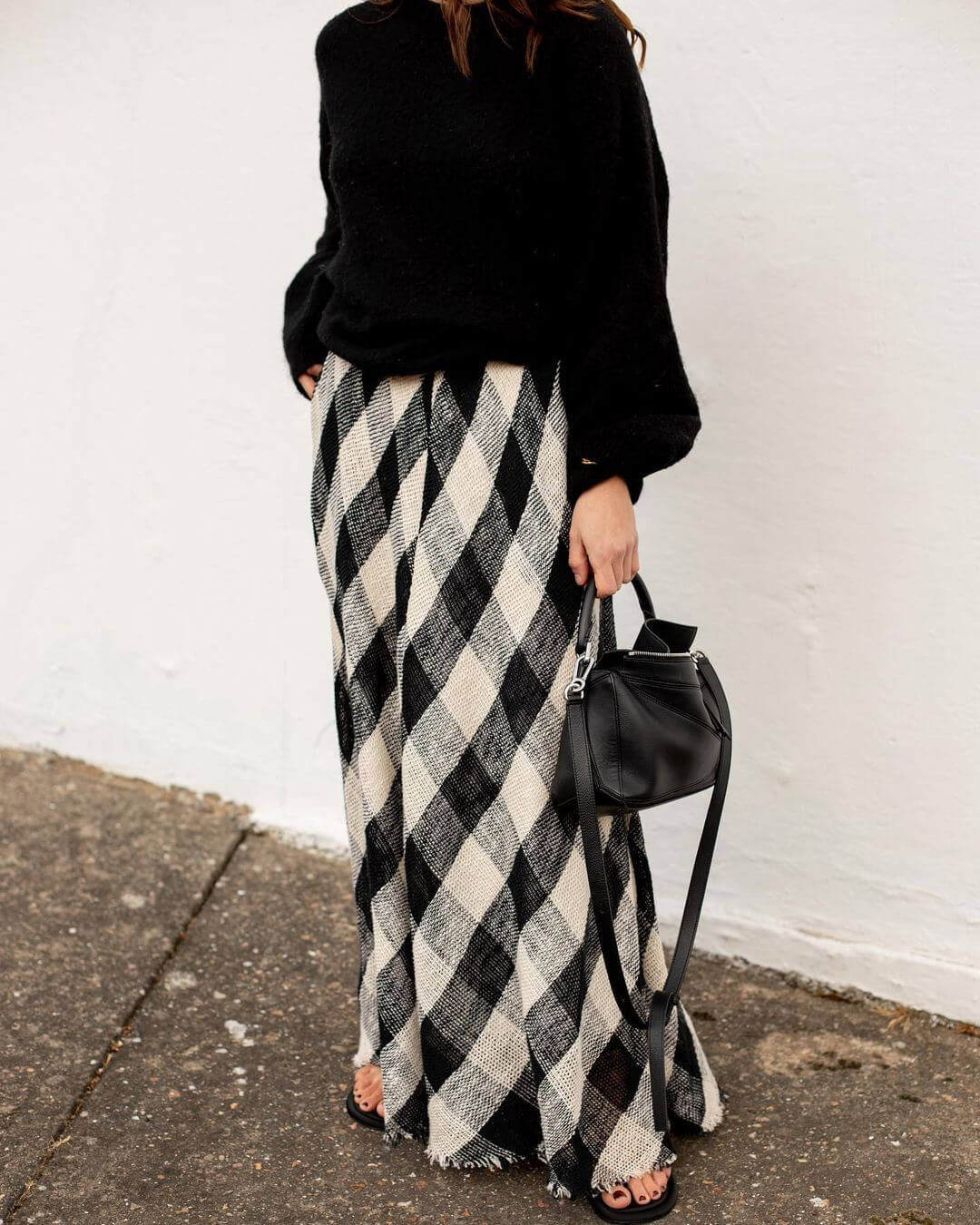 Photo via @_jessicaskye
6) Large Scale Plaids
Plaids with a 90s twist have also crept back into the fashion world. Large scale plaids, whether interpreted in a maxi skirt, a shirt jacket, or accessory, always look fresh. This darker color story also evokes feelings of the punk rock movement that was indicative of the '90s time period too. Score extra style points if you can find a yellow plaid set.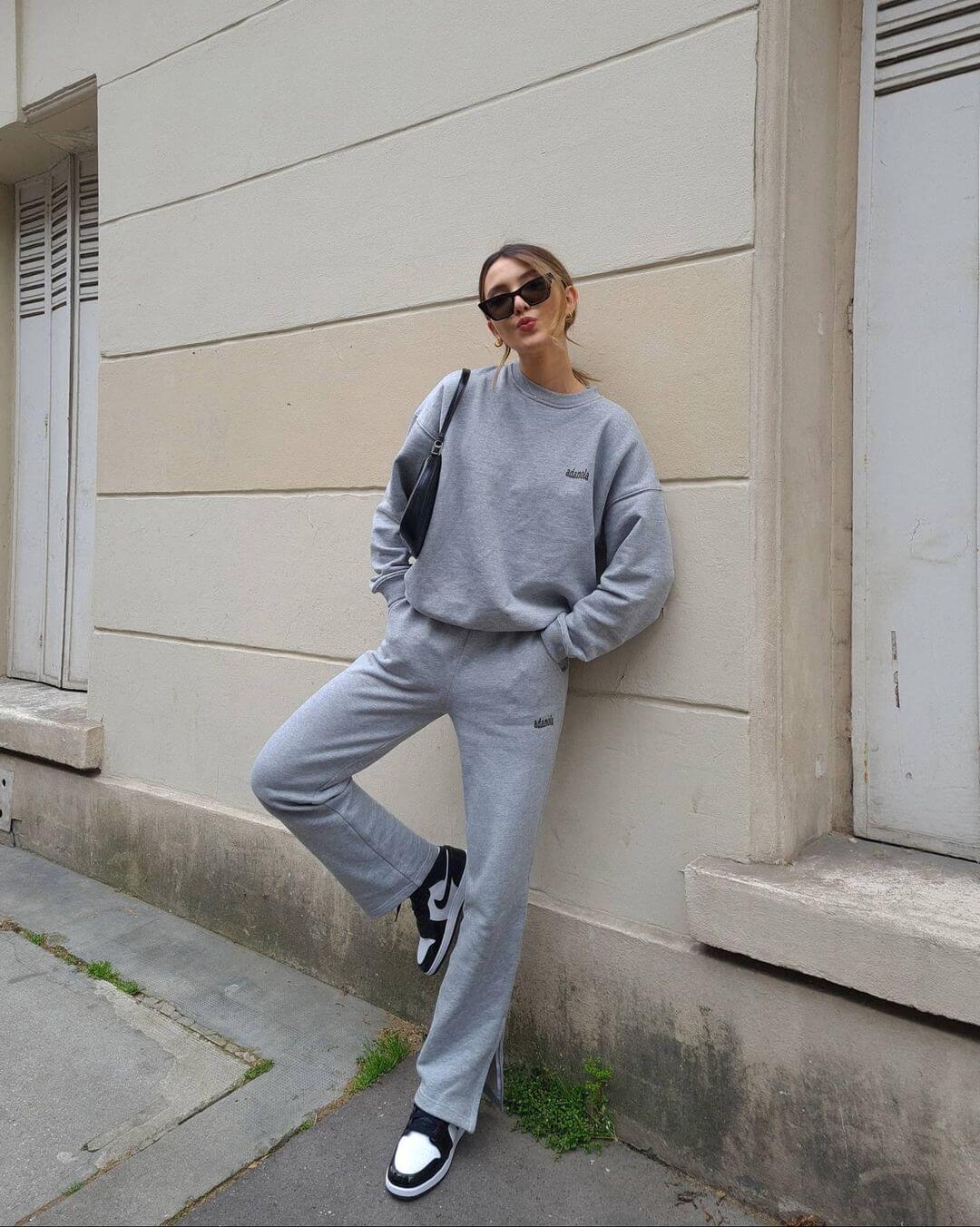 Photo via @wendyswan
7) Baguette Baggy & Tracksuit
Currently, the largest handbag trend to come back from the dead has to be the baguette baggy. This classic shape features a short shoulder strap and that signature sleek, thin body. All the trendsetters have been wearing this bag on repeat for both formal and casual fits. In this case, it totally dresses up this influencer's cozy tracksuit, which happens to be another 90s style essential.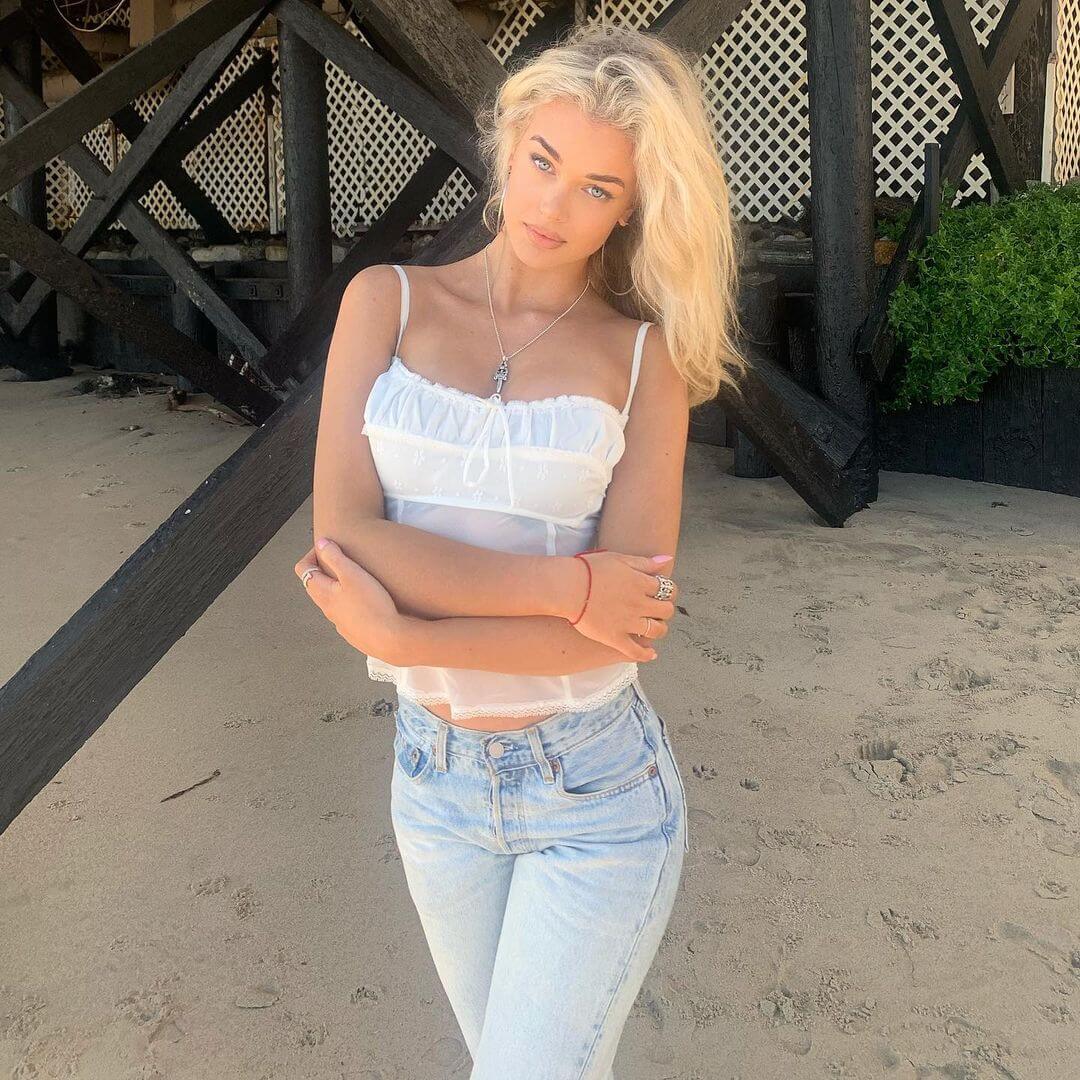 Photo via @carolinavmarie
8) Baby Doll Tank
Every girl in the '90s had to have owned one a baby doll tank. This shirt is typically form-fitting on top and flowy on the bottom. To maximize the throwback vibes of this little number, try pairing it with some baggy, low-waist denim and a structured shoulder bag!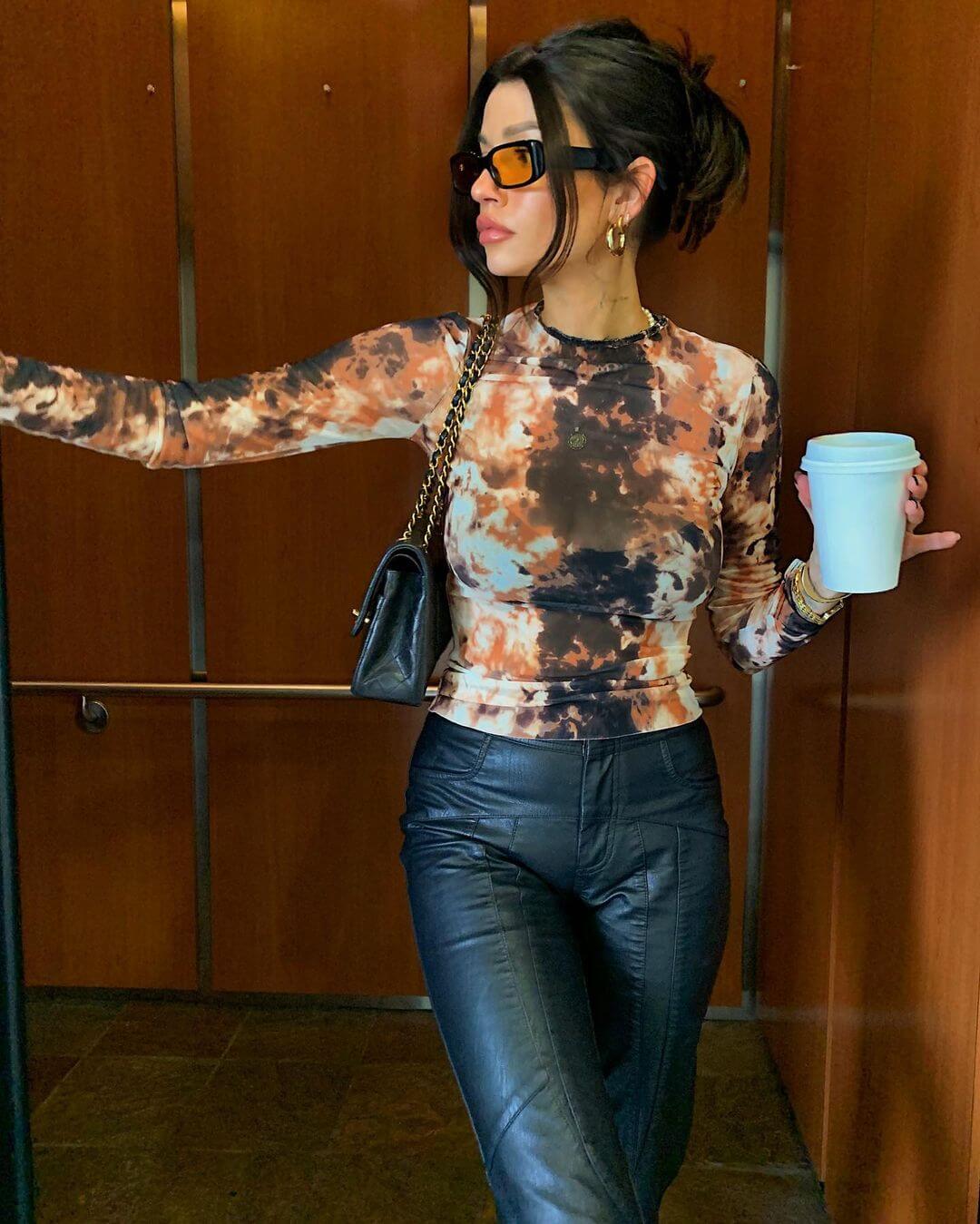 Photo via @cheriemadeleine
9) Tie Dye & Leather Pants
Tie dye patterns have been absolutely blowing up and there are no signs of it slowing down. We love this grungy take in the form of a dark color way on a semi-sheer long sleeve. The leather pants are the icing on the cake in this 90s inspired outfit. Even the tinted sunglasses and updo look like they were plucked right out of an episode of Friends. We have just the pieces you need to get the look below!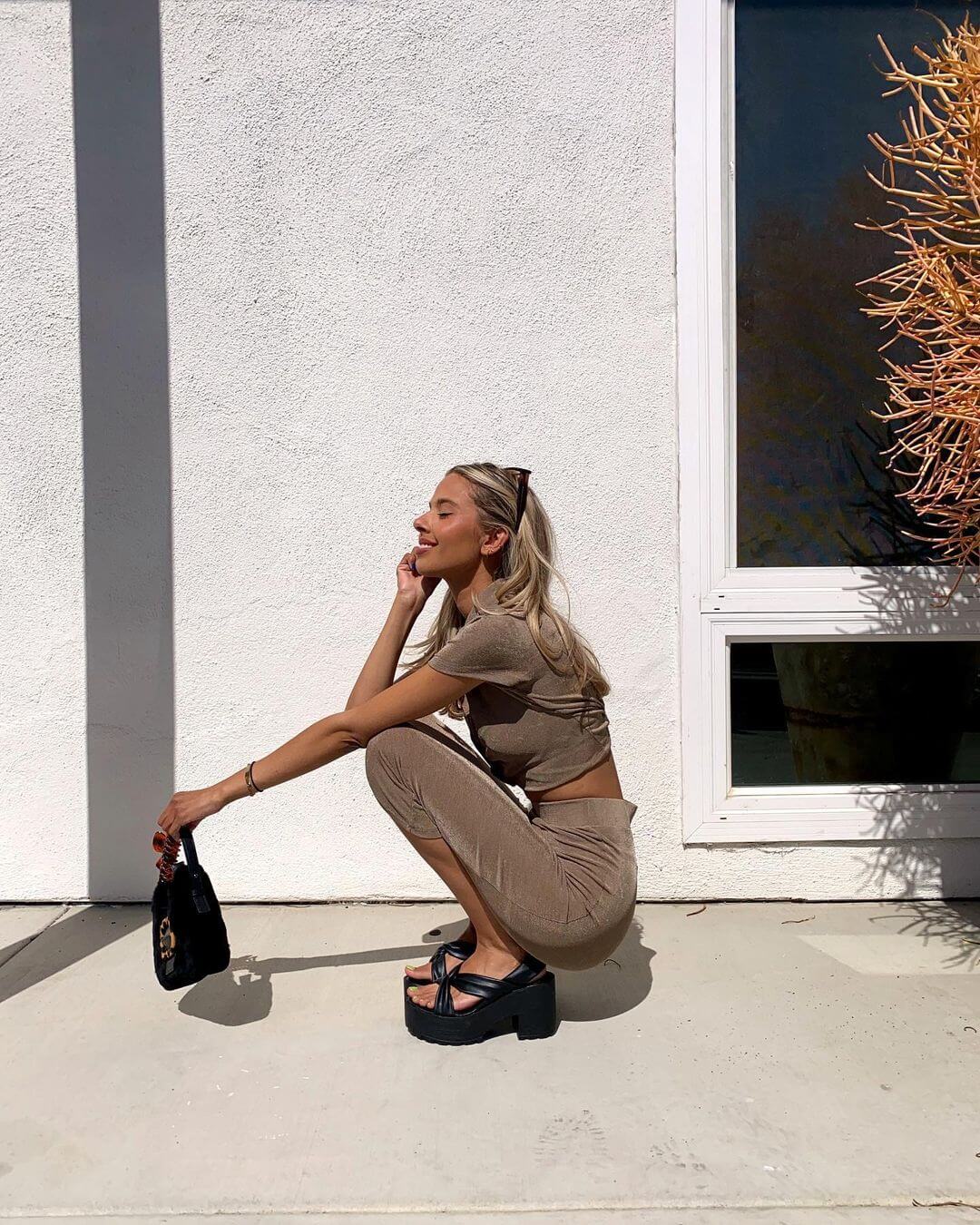 Photo via @brit_harvey
10) Platform Sandals
This 90s trends round up wouldn't be complete without the nostalgic footwear that has made its way back into the mainstream world – platforms! From platform sandals to sneakers, this is the trend you don't want to skip if you're game to add major height to your looks. They're surprisingly versatile too. You can wear your platforms with flowy dresses, casual suits, denim and everything in between. In case you need a little refresher, this was the thing that defined Spice Girls' style aesthetic.

Whether you love it or hate it, you can't deny that 90s fashion has finally come back in full circle. The 10 outfits above provide some great inspiration on how to put a modern spin on the old school style. Which of these 90s trends will you be rocking this year?
(Visited 1 times, 1 visits today)