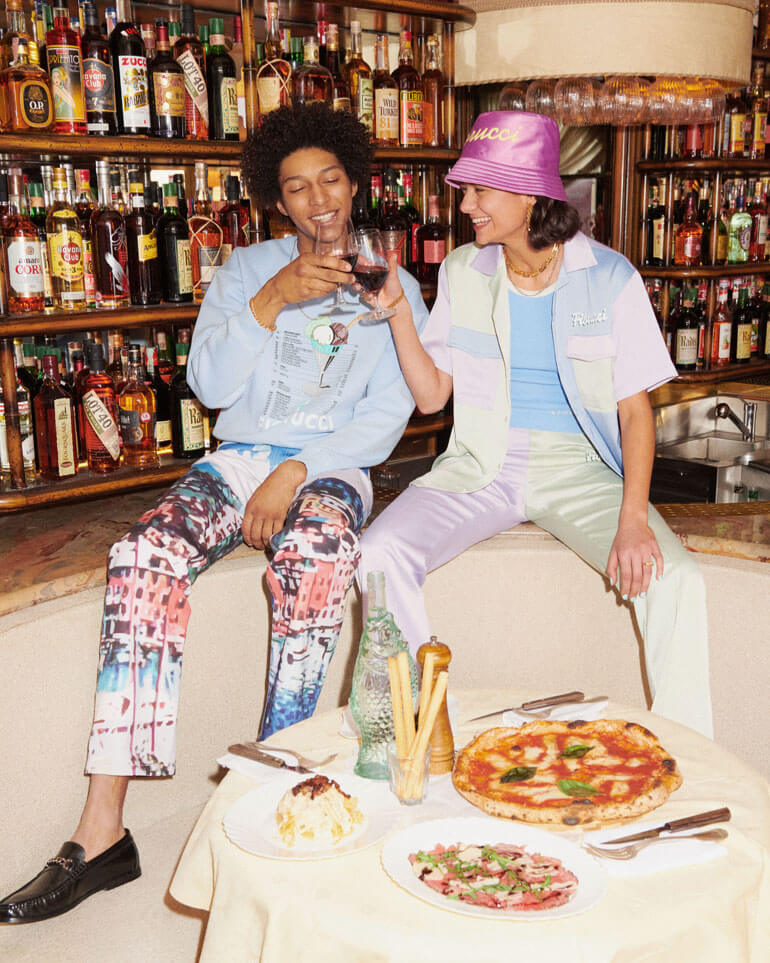 Continuing Fiorucci's road trip across Italy, La Pesca is a collection inspired by the warm days and long nights of Italian summers.
Fiorucci's Spring/Summer collection will transport you to the iconic aroma of Italian coffee shops, the sun-kissed striped awnings of gelato bars, and the sweet taste of fresh peaches in the warm sunshine. The collection incorporates gelato prints and peach graphics across a range of jersey, pastel silks, slip dresses, relaxed shirts and bold accessories, that evoke those carefree memories and sensations of Italian summers.
As the sun sets and the stars come out, we head into mesmerizing Portofino nights and into sexy Italian disco's, where embroidered Portofino graphics and emblazoned across sweatshirts and jackets, and archival Panini sticker prints are splashed across a stand-out satin mini dress and matching bowling shirt. It's time for a Bellini.
The campaign, shot by Tun Walsh and produced by Tiagi Production, takes you inside Cafe La Pesca, an authentic all-day Italian bar. Fiorucci's flagship Brewer street store will be transforming this summer into Cafe La Pesca, a fitting home for the collection.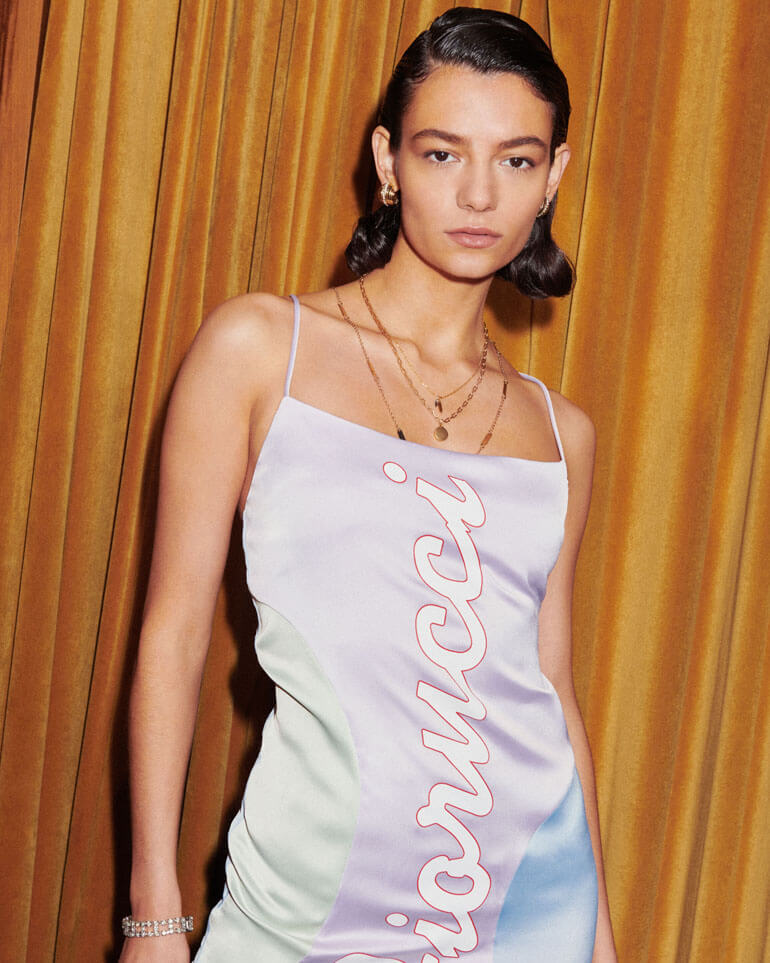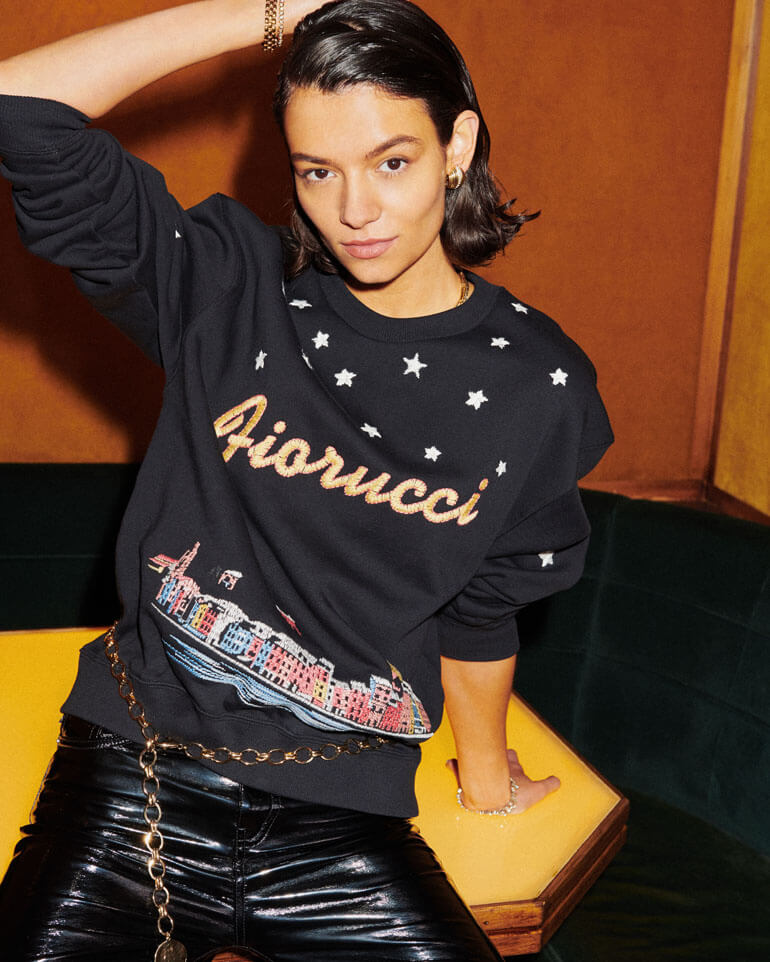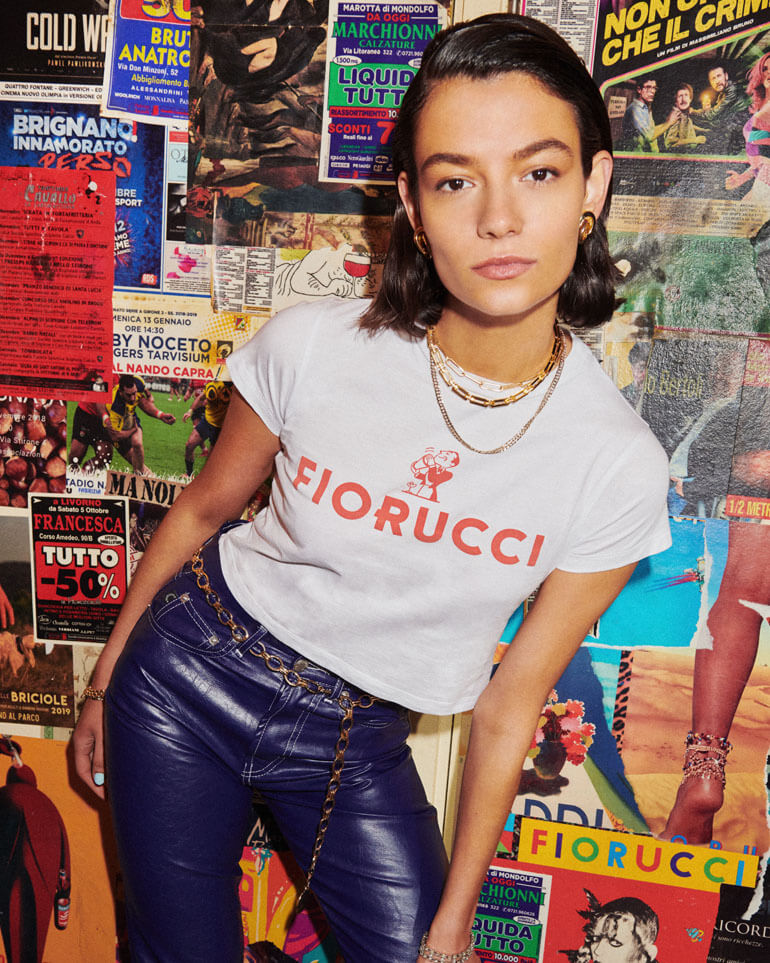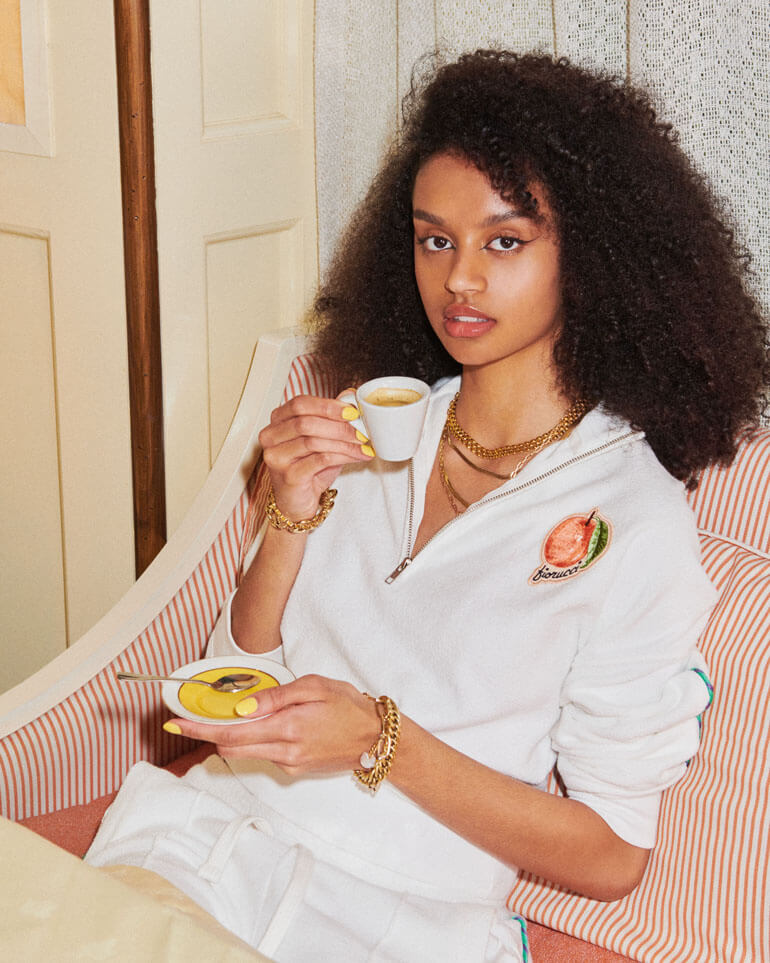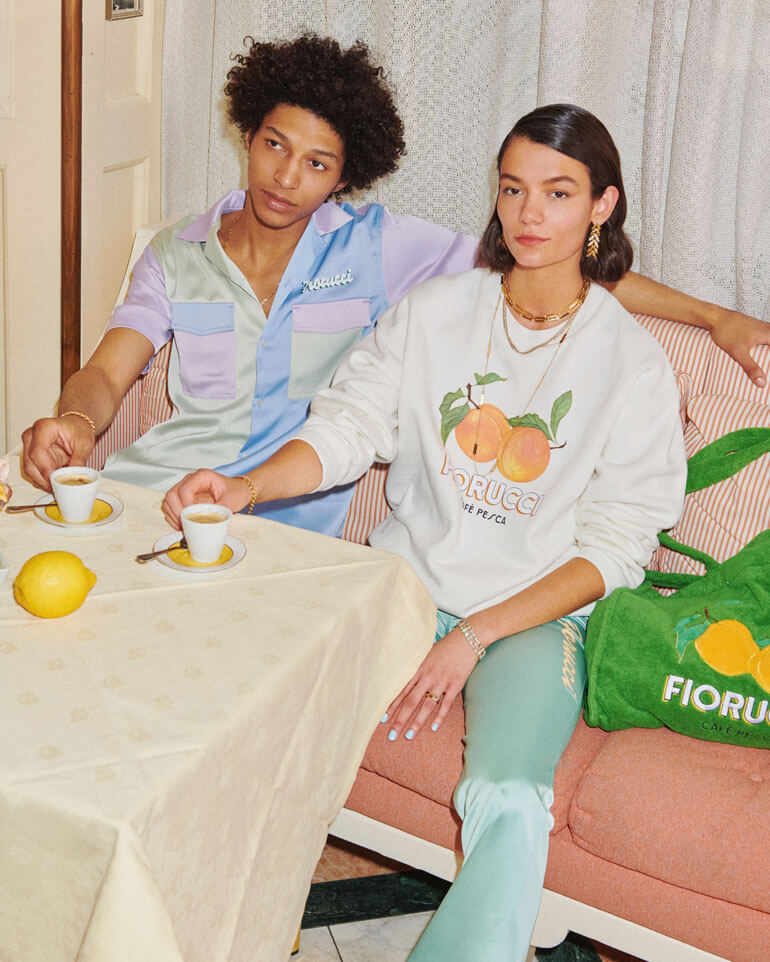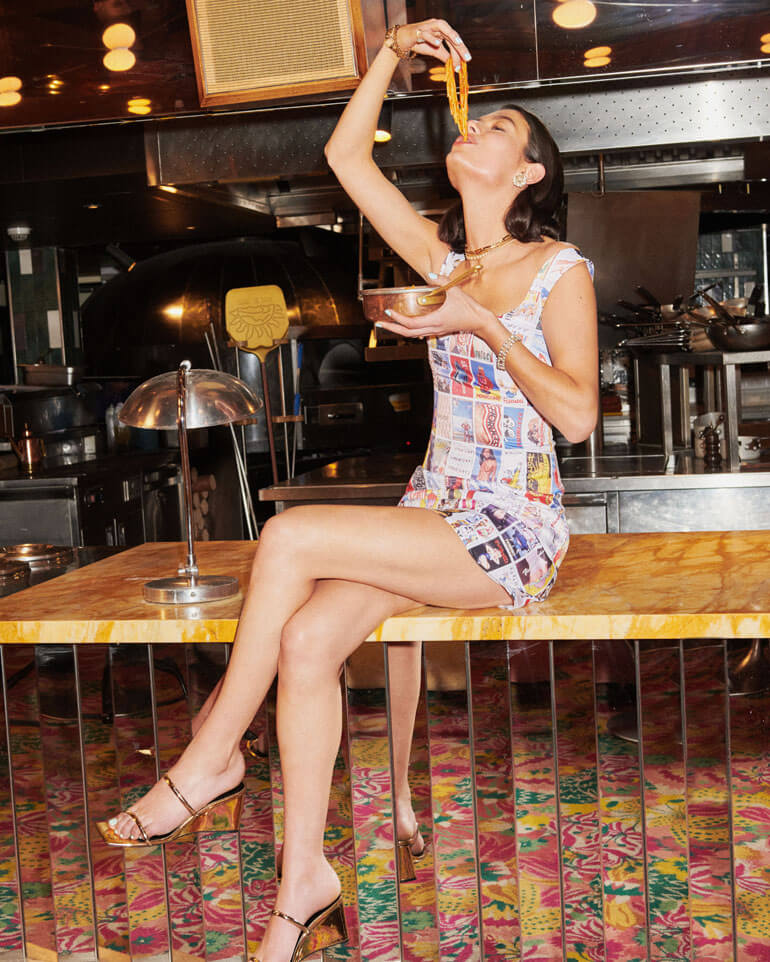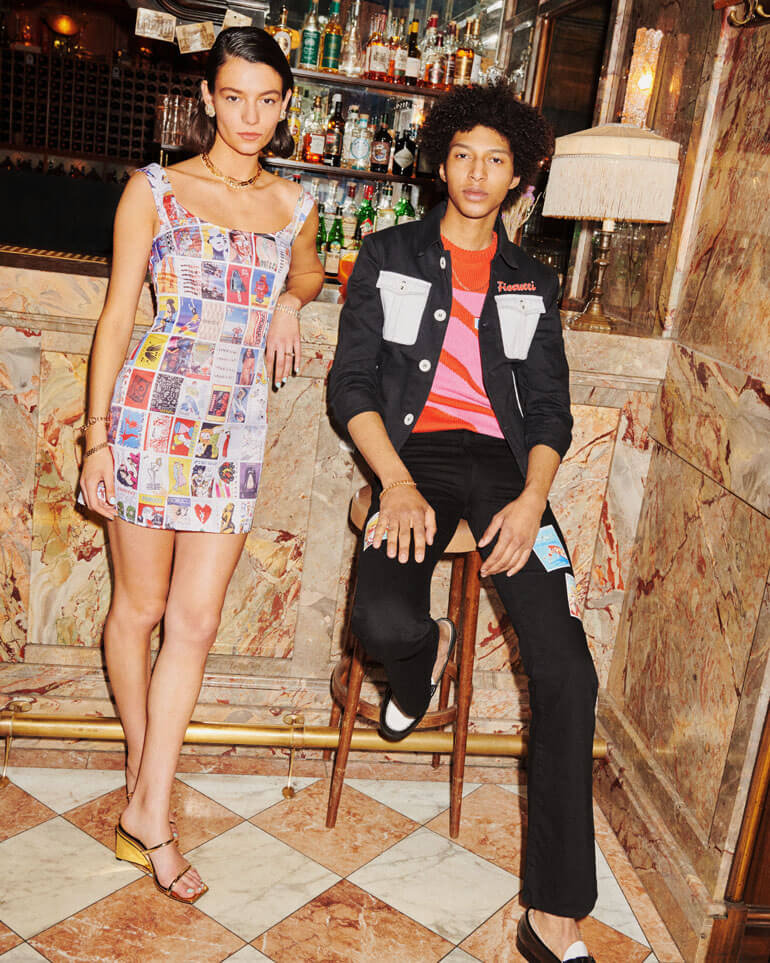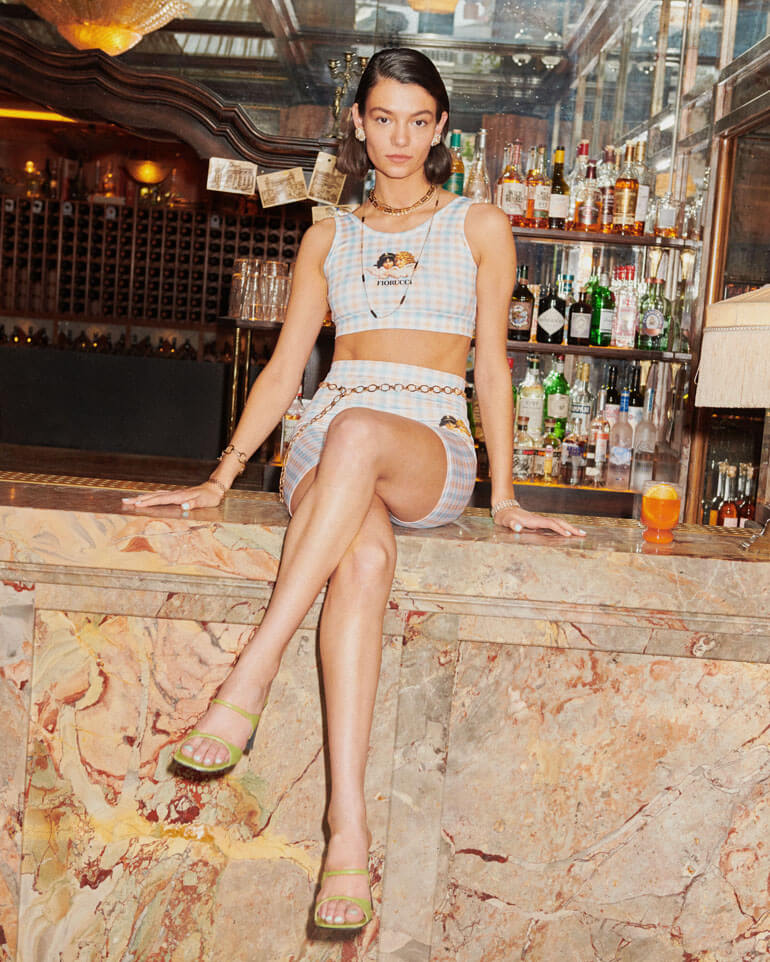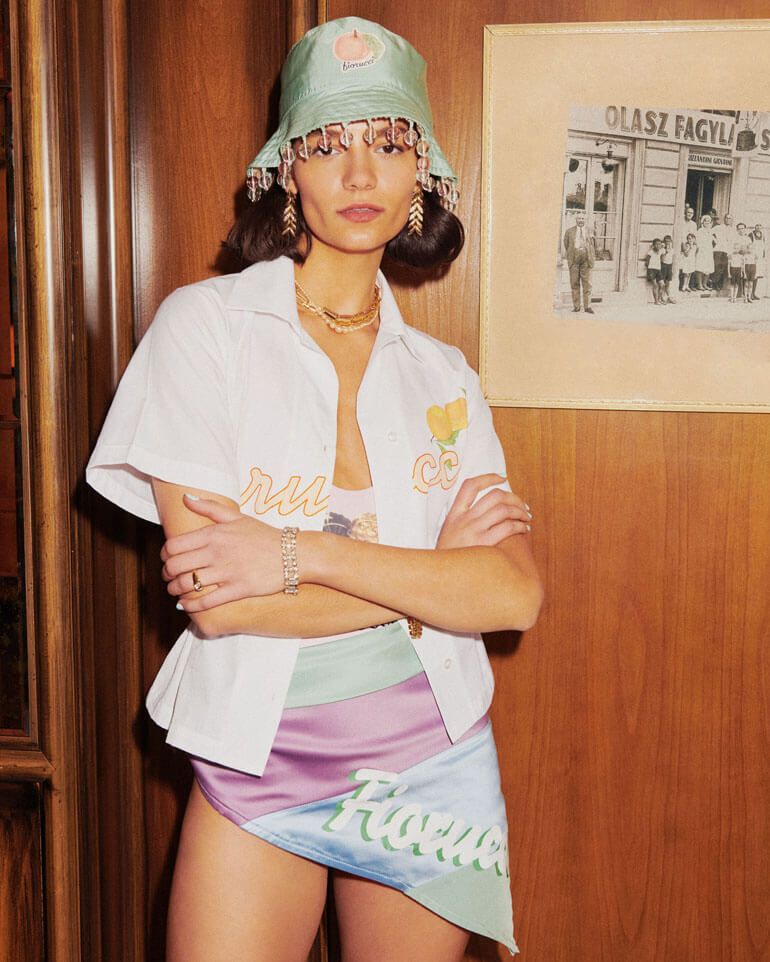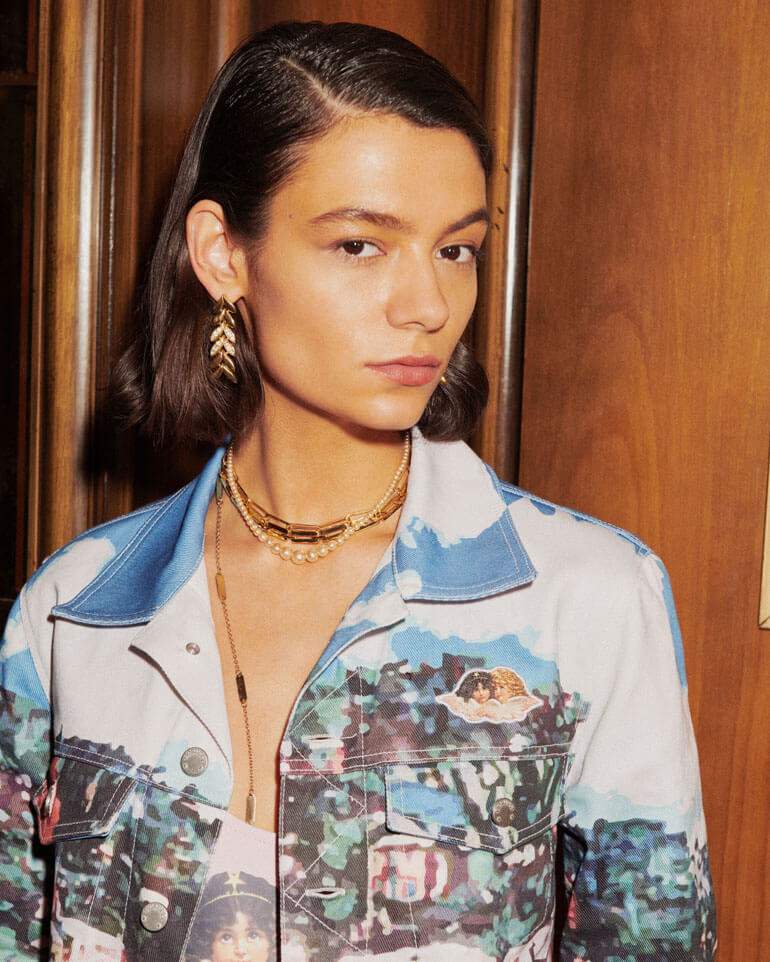 (Visited 1 times, 1 visits today)