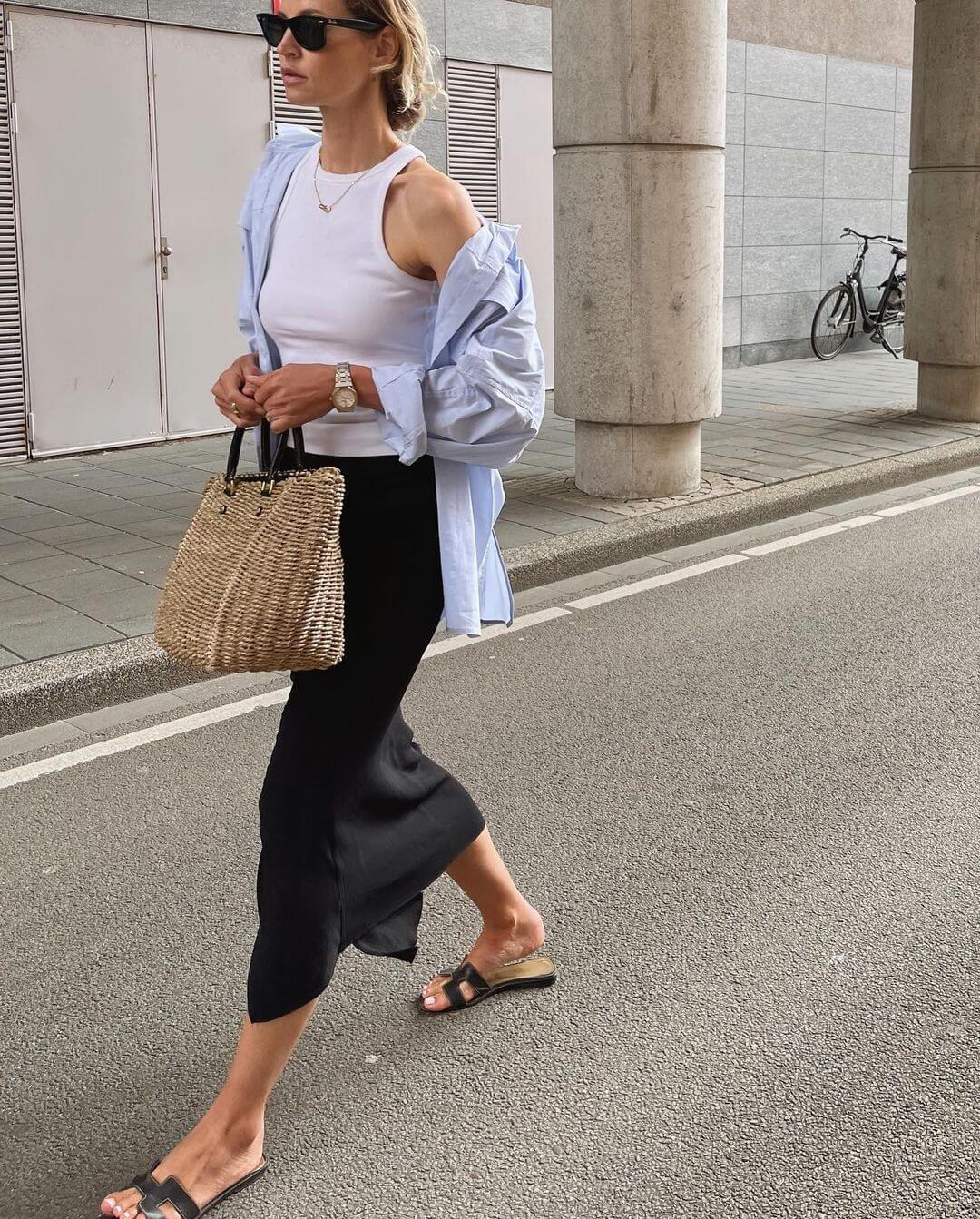 Photo via @anoukyve
As much as we enjoy all the hottest trends, there is nothing like the timeless pieces that you can invest in now and still confidently wear years down the road. Think wardrobe heroes you can mix and match effortlessly with all the other pieces in your closet, stretching your cost per wear for each item and maximizing your wardrobe at the same time. This is why we wanted to put a spotlight on classic summer outfits that anyone, at any age, can wear. Ahead, you'll find 10 inspirational outfits that are highly effective, easy to wear, ageless, and most importantly, timeless in terms of style – scroll down below to discover what they are!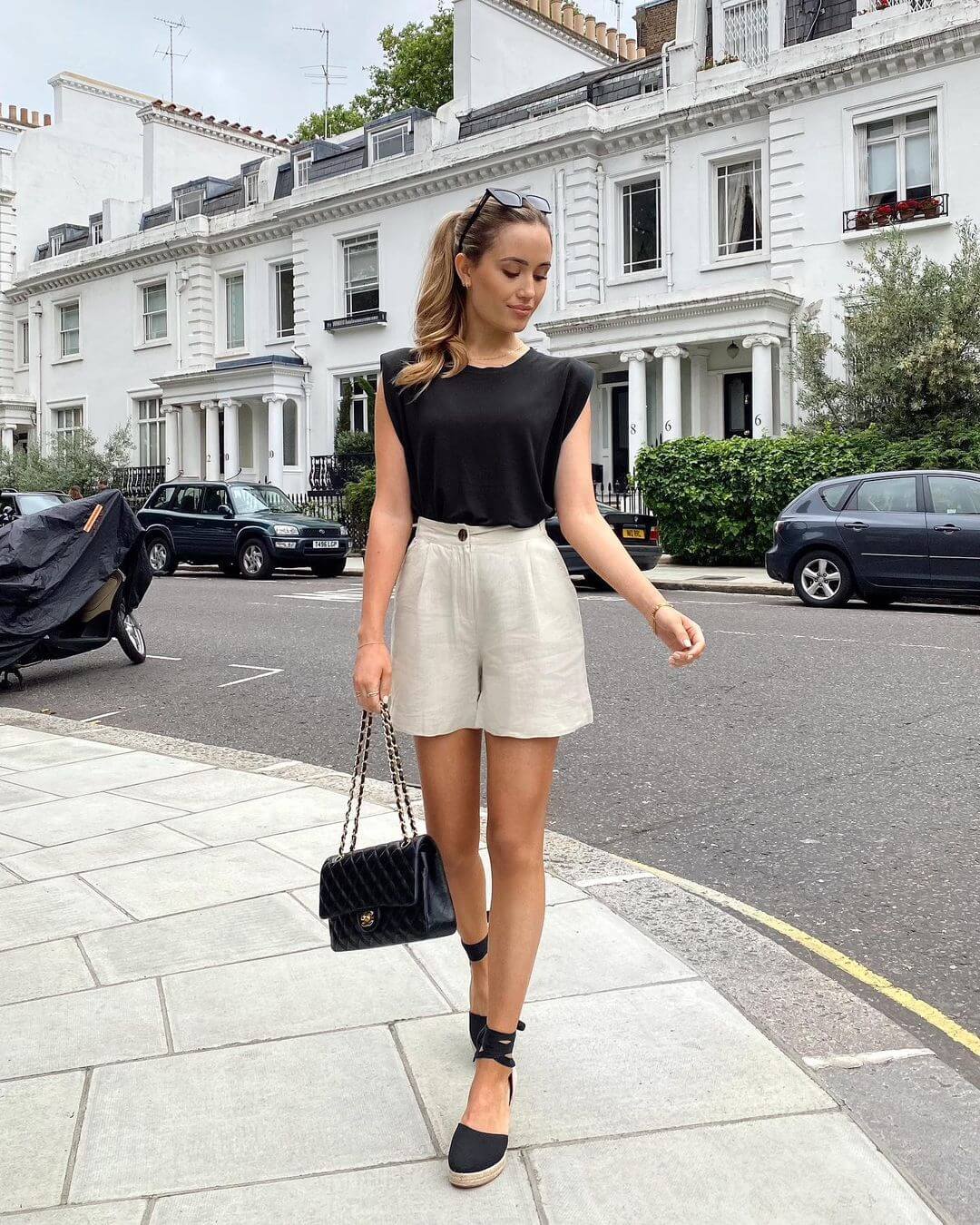 Photo via @kateehutchins
1) Linen Shorts + Espadrilles
Every summer, two key items always make a hard comeback: espadrilles and linen. This is no surprise as both are the epitome of summer style, accommodating any warm weather look anywhere in the world. This influencer pulled off simplest yet chicest ensemble, pairing a solid muscle tee with breezy linen shorts. It's certainly a comfortable look you can wear for all your outings this season!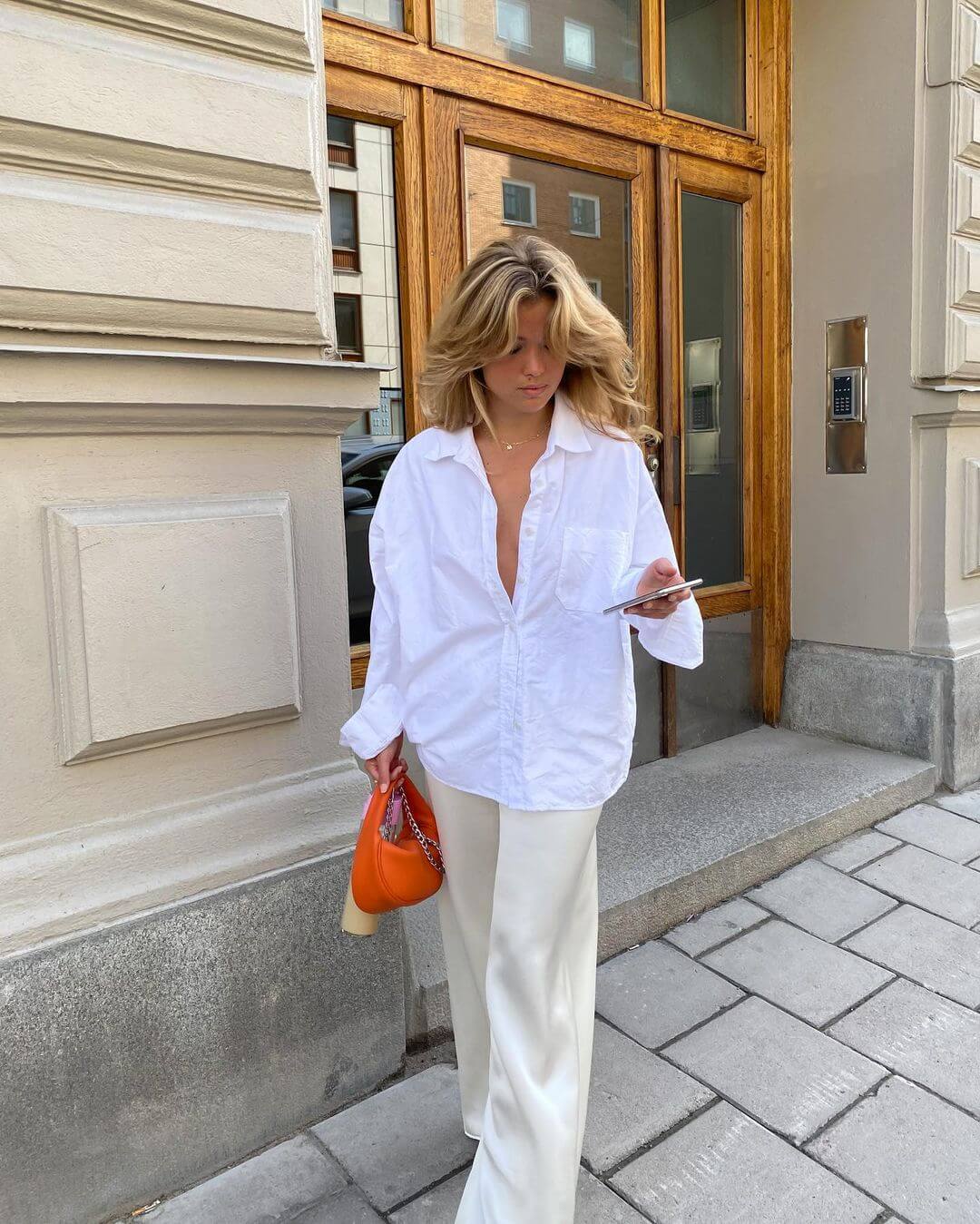 Photo via @matildadjerf
2) Button Down Shirt + Wide Leg Trousers
There is no arguing that one of the most iconic, classic pieces is the white button down shirt. Instead of channeling that stiff corporate vibe, do as this influencer did and keep your blouse loose and untucked. This styling hack is perfect for a casual summer fit when mashed up with wide leg pants. However, if you need to keep things polished, you can always tuck in the shirt or tie it at the waist. That's one of the beauties of the button down top – it's endlessly versatile and can be dressed up or down.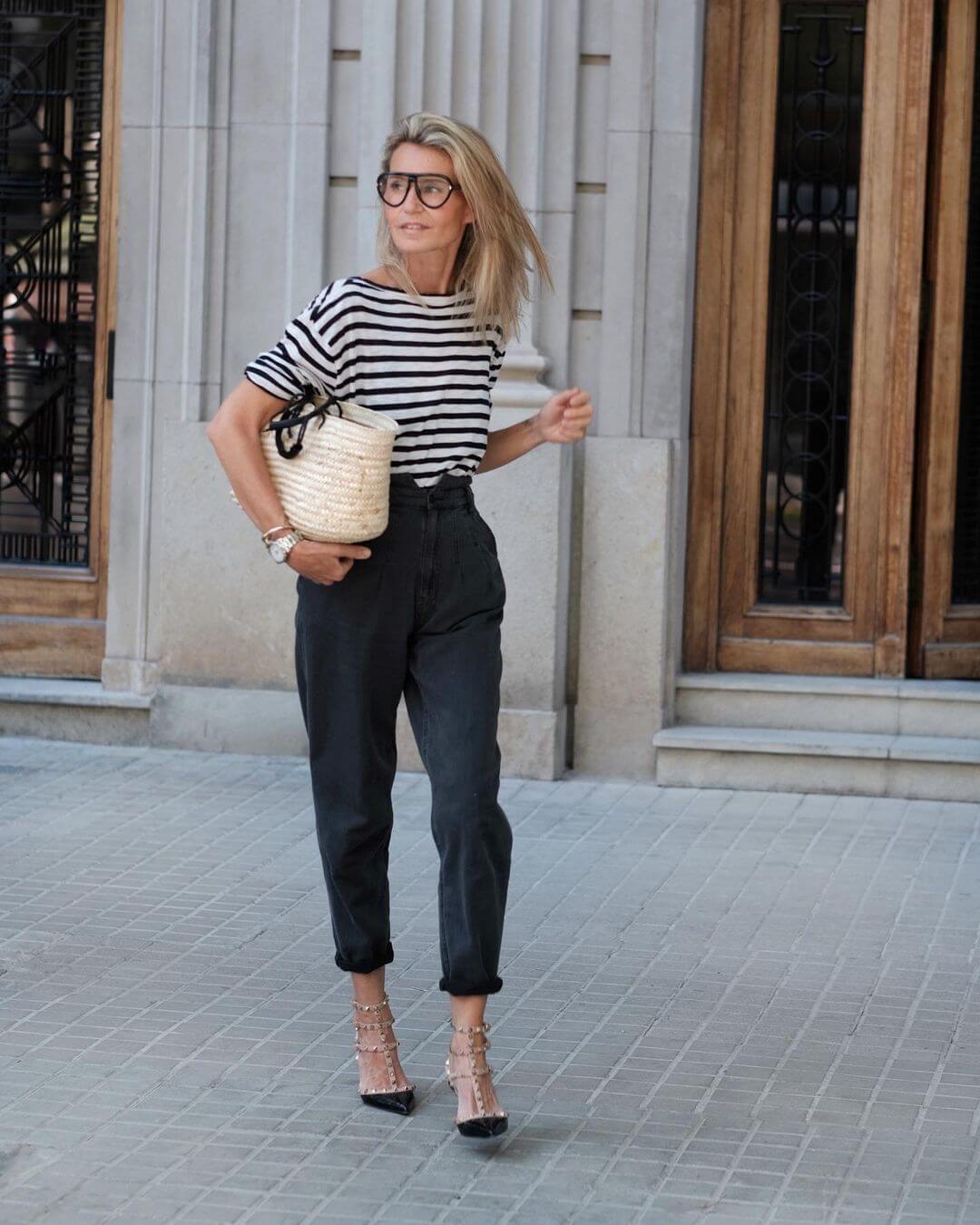 Photo via @patzhunter
3) Stripe Tee + Tapered Pants
Aside from solids, there are just a few patterns that stand the test of time – even proving to be 100% season-less. Without a doubt, stripes seem to take the cake. This print also tends to lean more towards the nautical side, which is perfect for the warm time period. Keep it modern looking by tucking it into some tapered denim and topped off with a straw tote and classic pumps.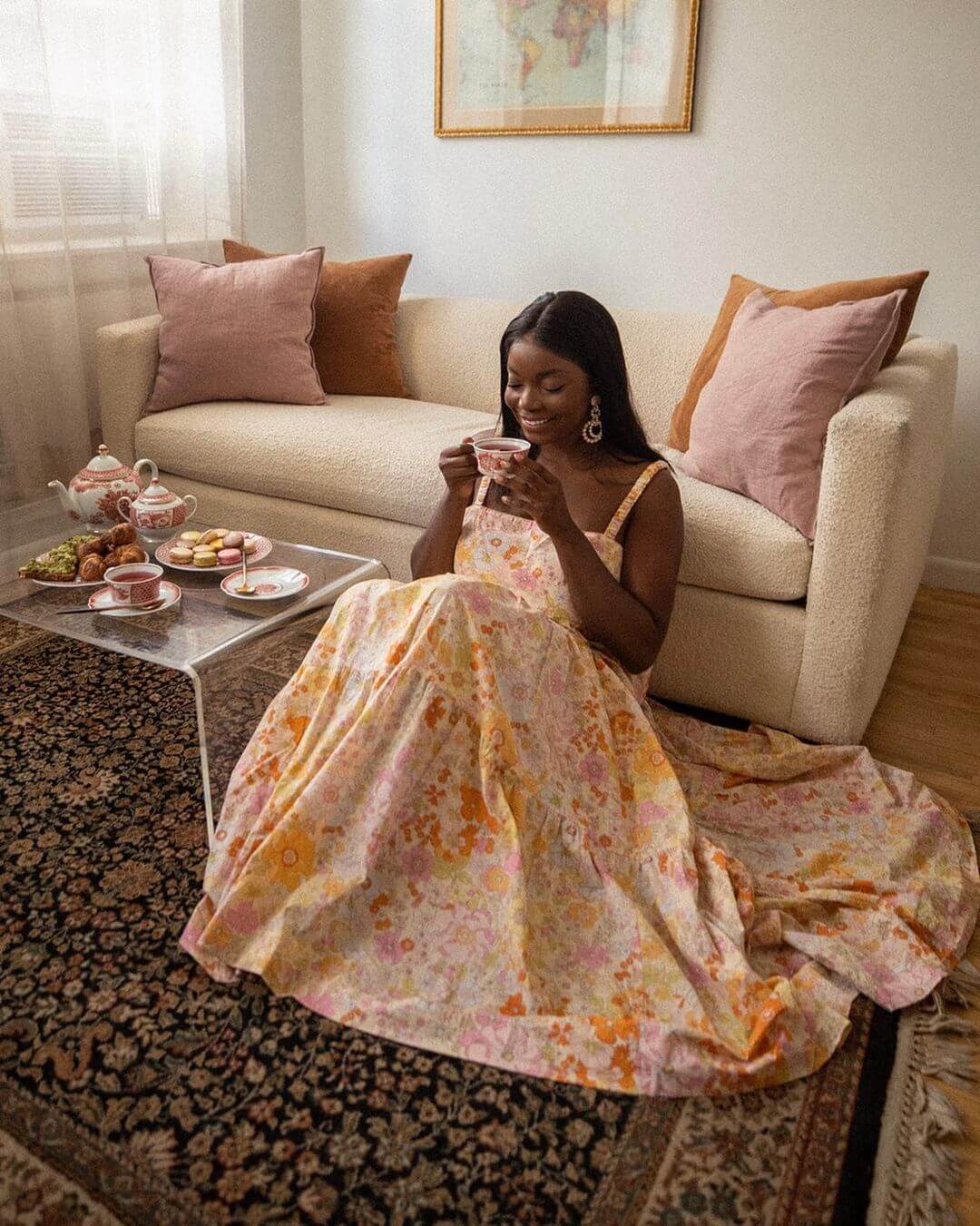 Photo via @cocobassey
4) Floral Maxi Dress
What is summer without a floral maxi dress? You need a breezy dress to wear whether you are going to a tea party, picnic in the park, girls brunch, and so forth! This is the best opportunity to inject some color into your summer wardrobe too as there are so many bright and beautiful floral options to choose from. With such a striking piece on, you hardly need to accessorize!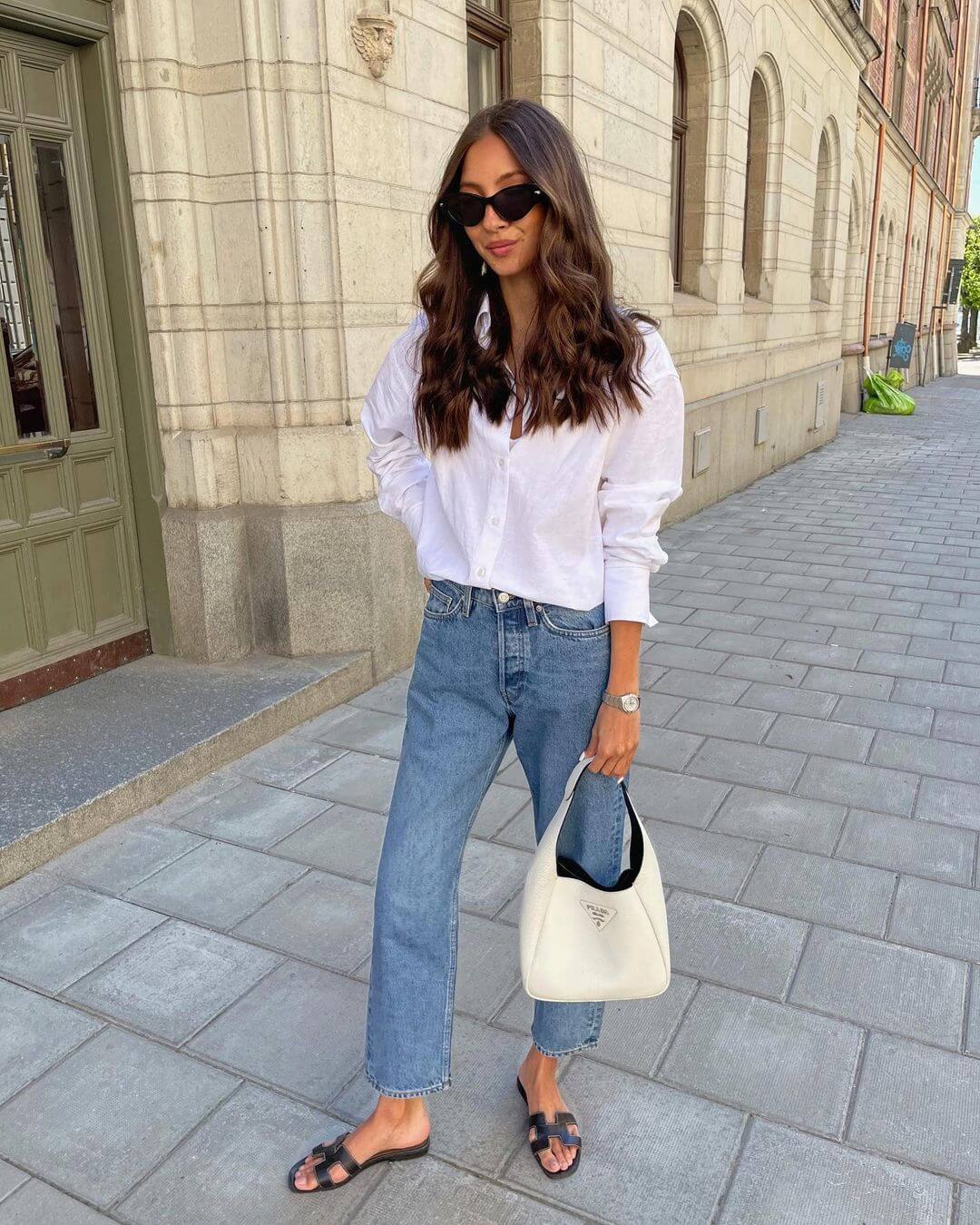 Photo via @fakerstrom
5) Straight Leg Denim & Slides
Nothing says basic (yet stylish) like the timeless combo of a white button up and some clean denim. As we all know, looser fitting jeans are trending more than ever these days so swap your skinnies for a straight or wide leg cut to add a contemporary twist to this classic summer outfit. If you're into trend-forward looks, you can always add some zest with bold sunglasses and trendy sandals.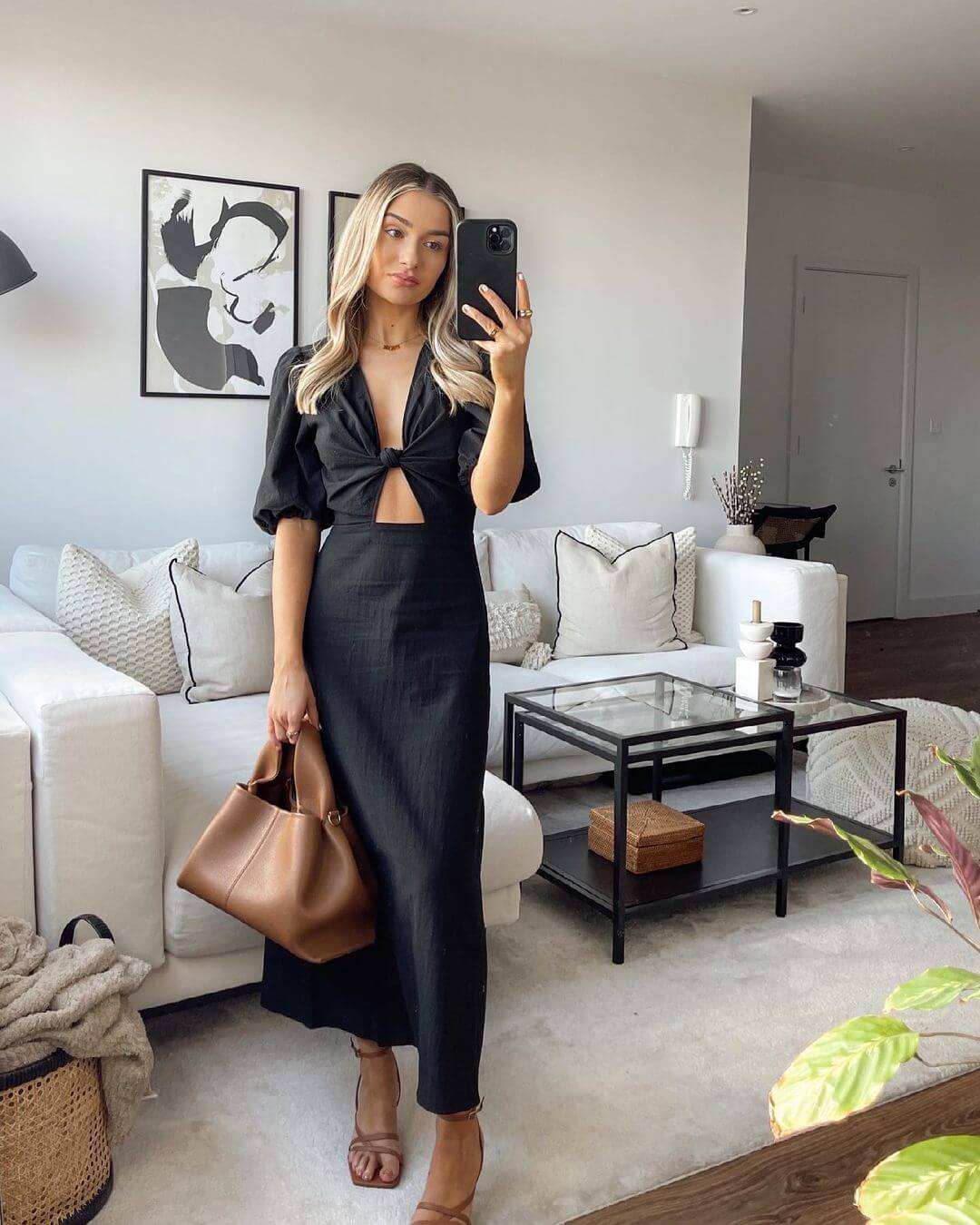 Photo via @lilyisabellaclark
6) Summer Black Dress
One of the best classic summer outfits you should maximize is the little black dress. It just isn't universally flattering and easy to style – but can be worn with each passing season. We love Lily's take on the summer LBD, using brown accessories to create an earthy color palette. That doesn't mean you have to shy away from color though. You could also spruce it up with pops of colors or accent it with lighter neutrals since the dress provides a blank canvas.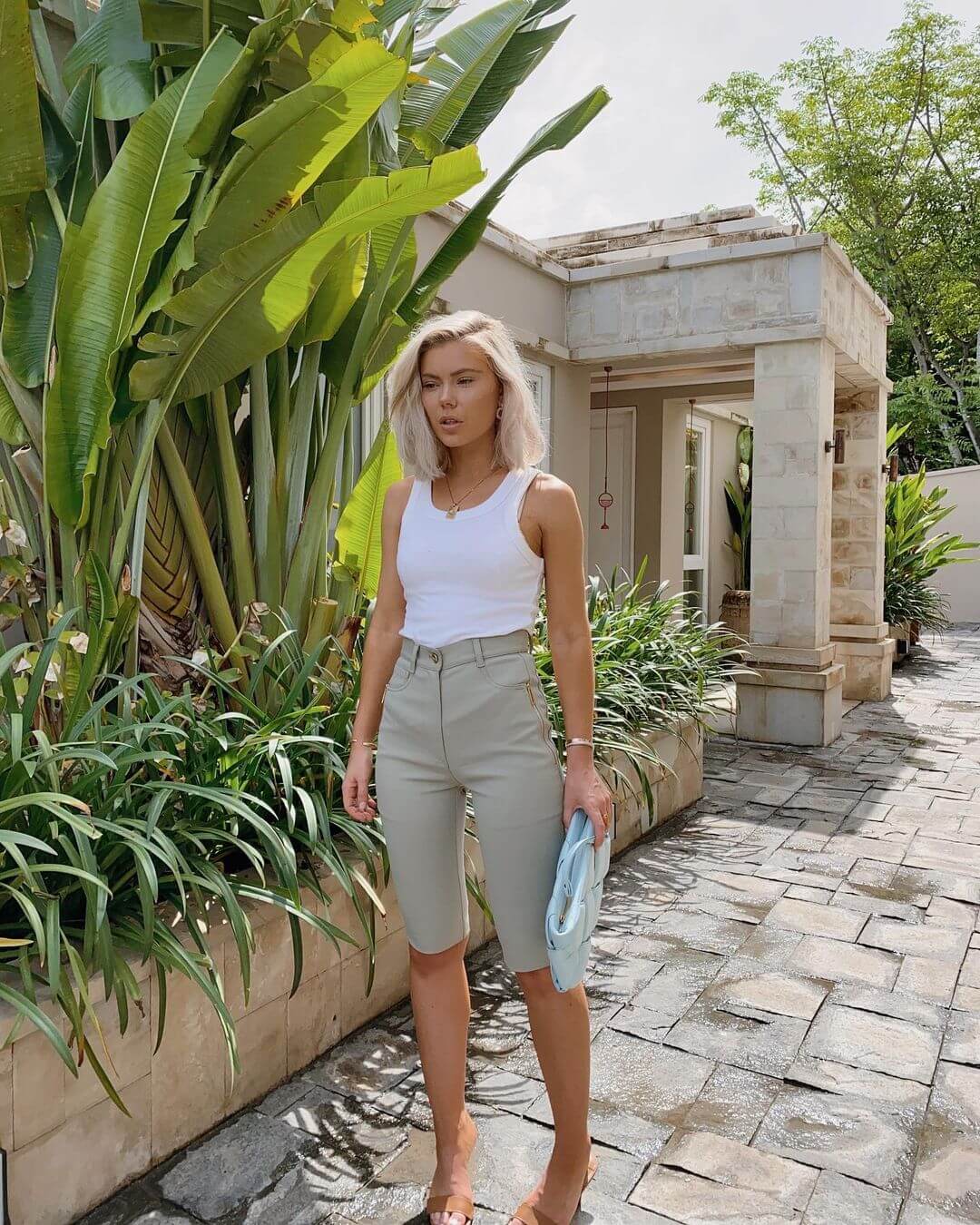 Photo via @laurajadestone
7) Casual Basics
We live for summer basics that can you can throw together endlessly all season long. There are two in particular that we'll never retire, and that's some good old denim and a tank top (or t-shirt). You have an infinite of options to pick from, including colored denim, trendy long shorts, racer tank tops, cropped tees and many more! No matter what your pick is, you can be sure this duo will never get old.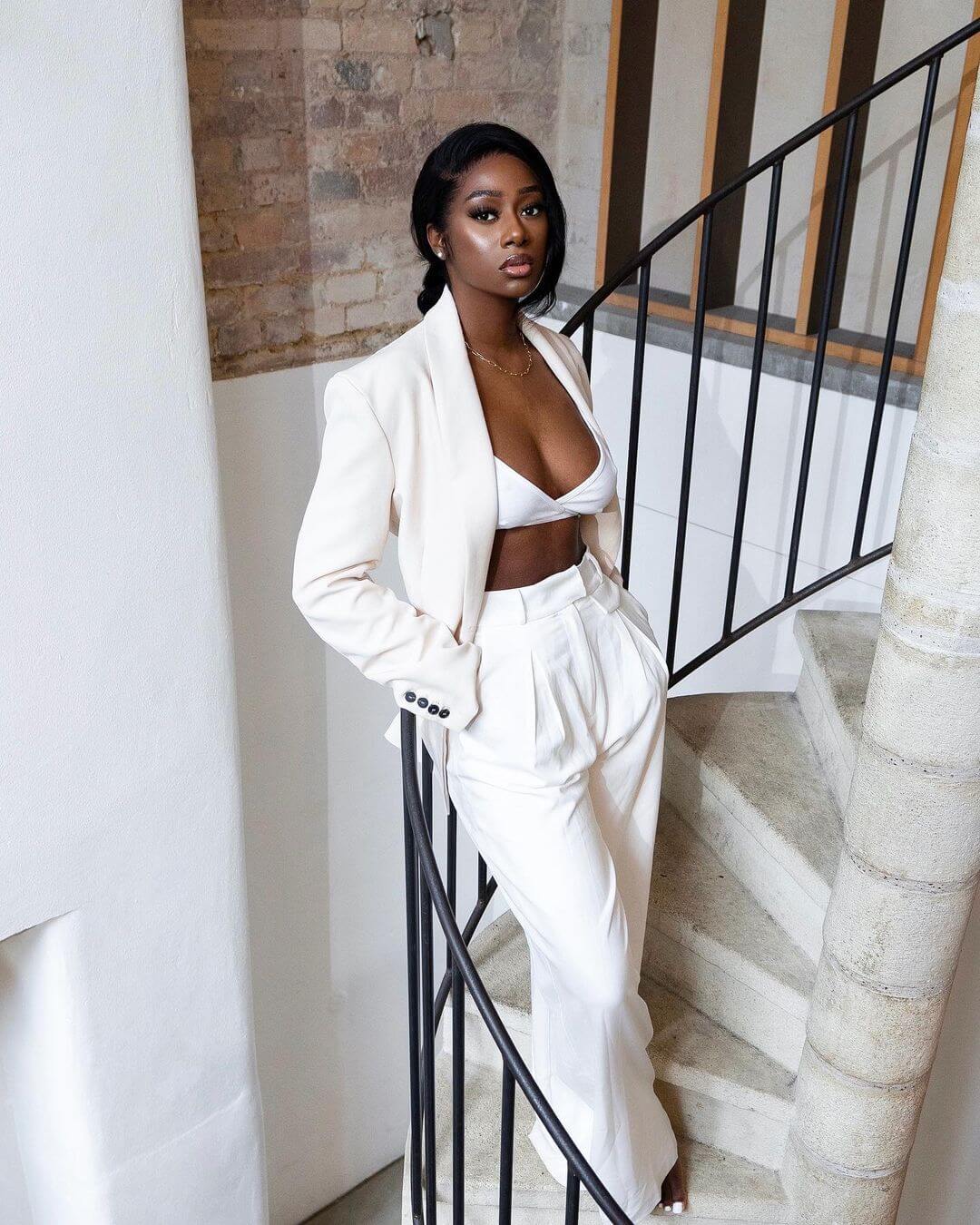 Photo via @lovecass_
8) Neutral Suit
Most of the looks we shared so far lean on the casual end of the style spectrum. If you prefer more sophisticated summer ensembles, then go all out with the summer suit. While a pant suit is the pinnacle of classic, there's also the skirt and short suit for a modern adaption. You can even incorporate that latest trends into this outfit by swapping a traditional top for a bralette.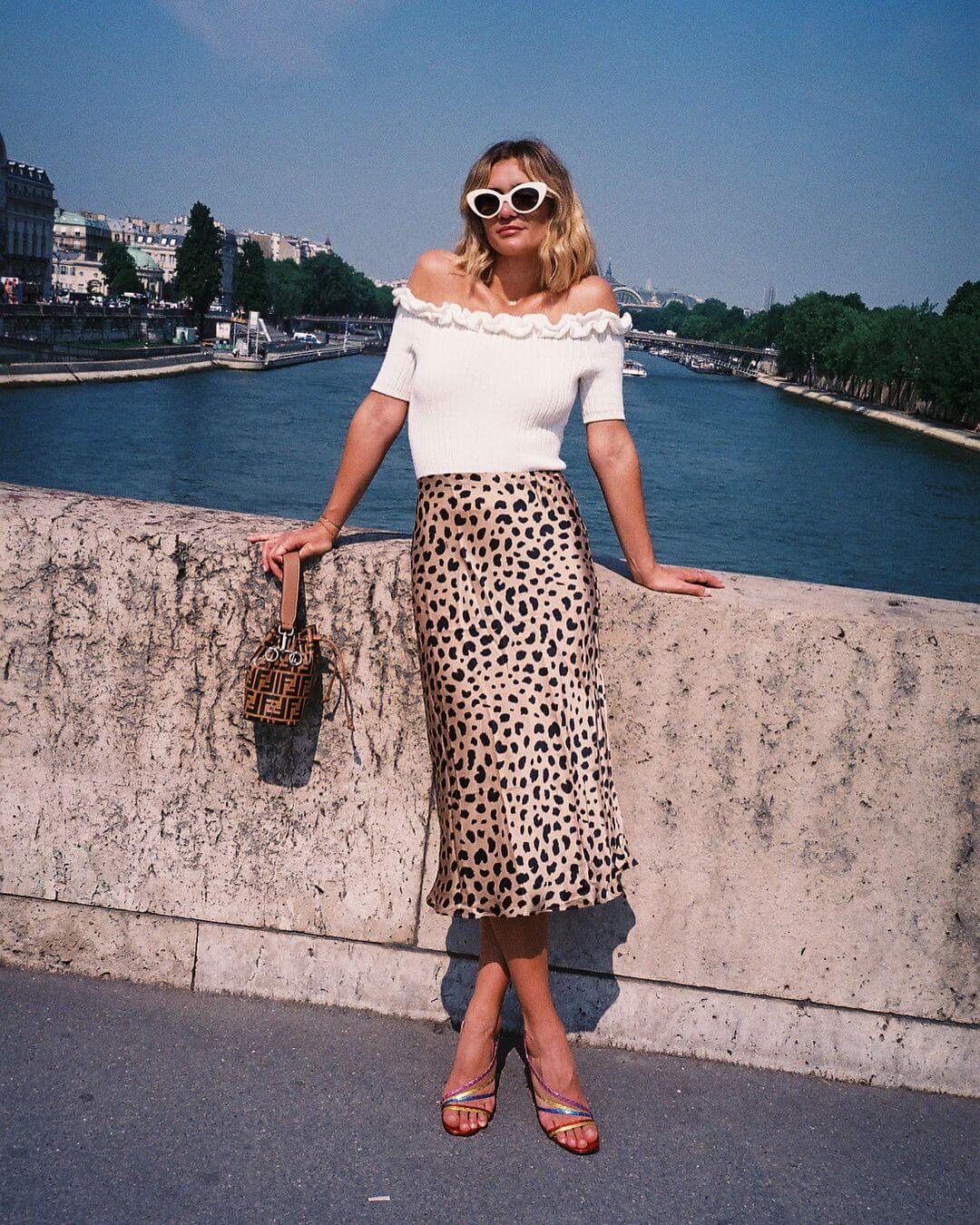 Photo via @annelauremais
9) Slip Skirt + Knit Top
If the past several years are an indication of anything, it's that slip skirts create the most classic summer outfits and they will never go out of style. We're sure you all have a slip skirt hanging in your closet somewhere. Don't be afraid to bring it out every summer as it's a tried-and-true way to beat the heat. Although it can be pretty plain on its own, you can always go for a bold color or animal print.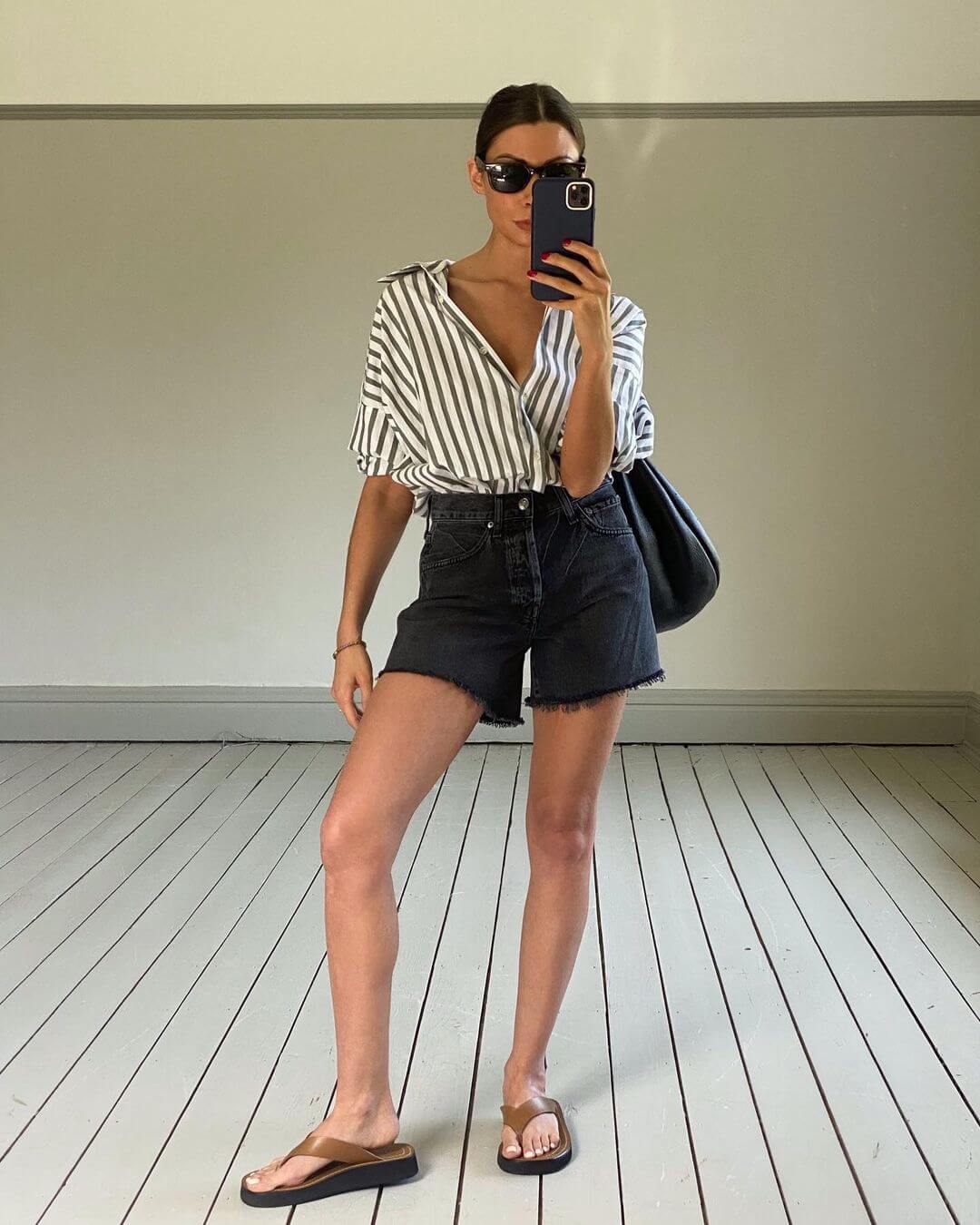 Photo via @smythsisters
10) Denim Shorts + Stripe Button-Down Shirt
Summer just wouldn't be the same without denim shorts. Although there's no wrong way to style these shorts, our go-to top to style with it is a stripe button-down shirt. This is an outfit we've seen decade after decade, but it always catches our eye and feels fresh every time.

So there you have 10 classic summer outfits that truly transcend generations. Perhaps the best thing about them is that you can can rework and rewear each piece in any way you like. Which was your favorite?
(Visited 2 times, 1 visits today)