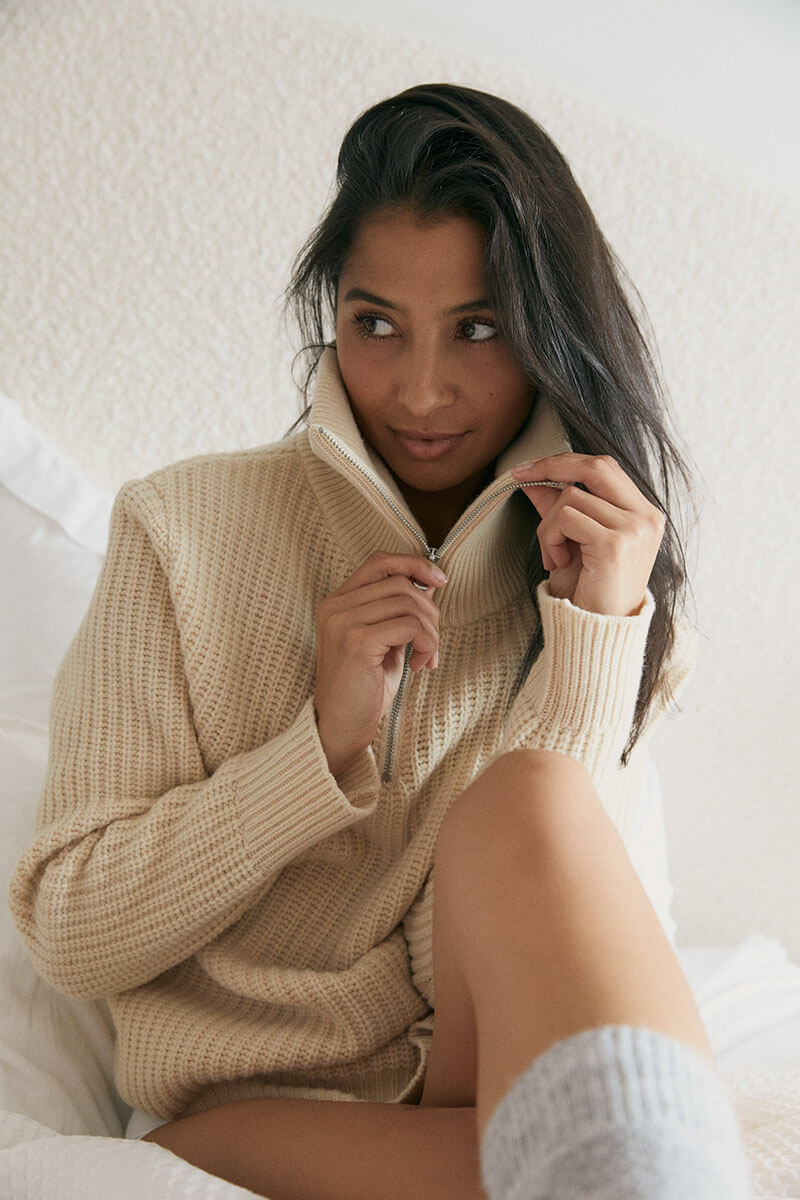 Born from the desire to provide all women with beautifully soft and high quality knitwear using only New Zealand sourced wool, new brand, Knitted, is redefining the knitwear industry.
Founder of Knitted, Cameo Turner, is committed to providing luxury and timeless knitwear for all women and doing so at an accessible price point. The New Zealand brand also promises full transparency of its supply chain and will continue to try break the barrier between quality and price for its consumers.
The exciting part of Knitted is that each garment has a story to tell. Every fibre, strand and spool of yarn has been on a journey around the beautiful country of New Zealand. From sourcing to sketching, stitching to sending – every step is done by local people, in local companies.
As she opens up a dialogue about the hurdles small-scale producers face when striving to make their garments 100% New Zealand made. Cameo urges in a time of so much uncertainty, for any country, it is so important to support local and make sure we try do our part in keeping manufacturing in our own backyard.
"From the outset, the goal has been to ensure that every step of the process from start to finish was done in New Zealand. At Knitted, we're doing the best we can to make our supply chain honest and to the highest standards," says Cameo.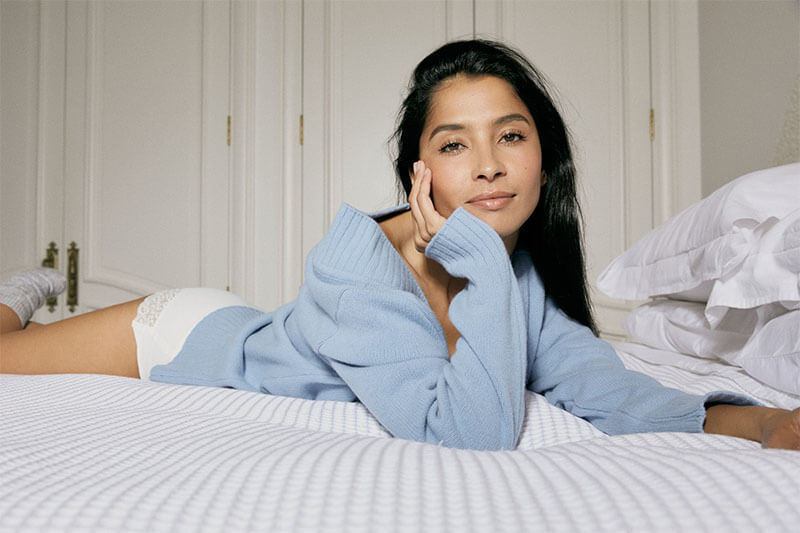 In the first winter collection, all of the Knitted garments are made using merino, cashmere or fur – from sheep, goats and possums – supplied by farms all over New Zealand. All of the styles are modern and timeless, designed to be incorporated into any woman's wardrobe for a relaxed or considered approach to fashion.
The versatility of the 100% merino and other blends makes Knitted garments transeasonal to allow women to wear Knitted garments through seasonal weather patterns.
The lighter knits include a extra-fine merino long-sleeve in classic black, a possum and silk-merino blend cardigan in natural marle with shell buttons and a v-neck merino-cashmere blend in periwinkle. Slightly warmer styles include an oversized merino-cashmere blend pocket cardigan in camel designed for winter laying and a merino-cashmere blend zip jumper in French vanilla.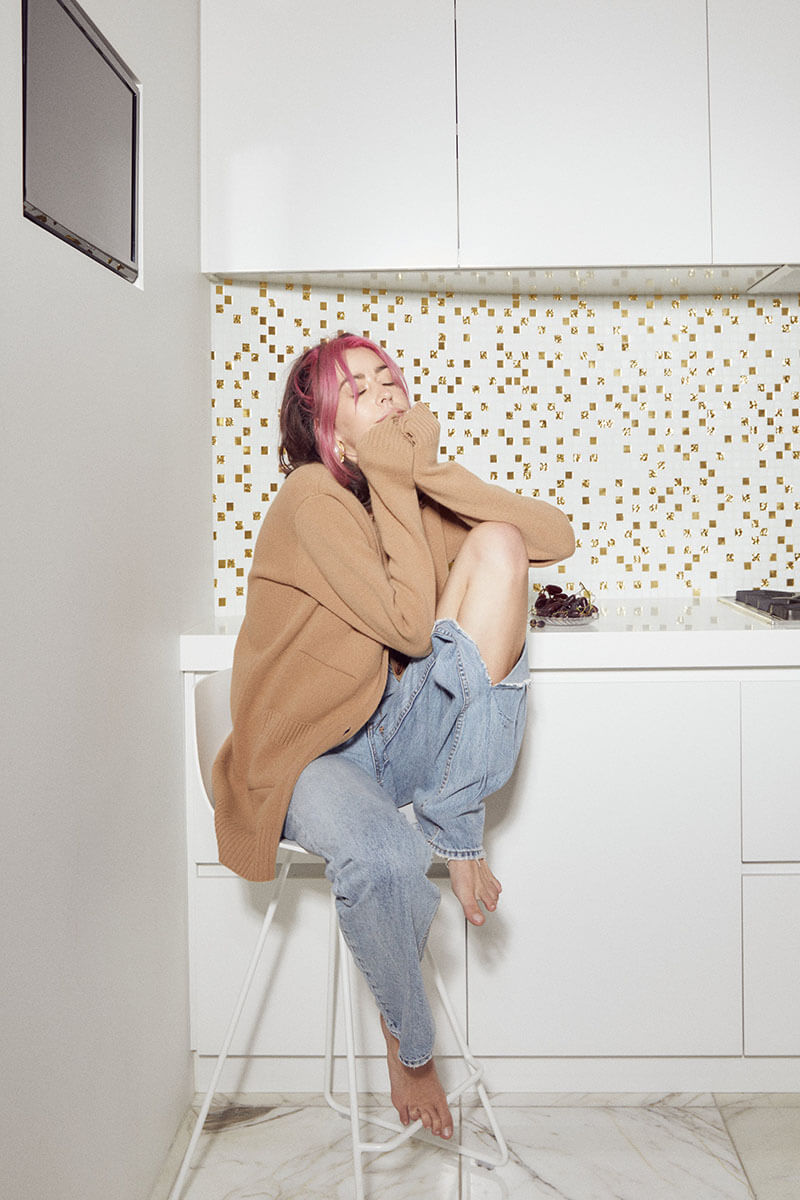 The Knitted ethos from the outset has been centered around regenerative practices, ensuring every step is always considered from an environmental standpoint, as well as pushing the wool industry to continue innovating and upskilling so that other local designers can also strive to keep their manufacturing in New Zealand
"The more designers that use New Zealand-based methods of wool sourcing and manufacturing, the more demand is proved, and the more we as a nation can innovate and nurture an industry that many kiwis consider to be part of our cultural identity". Says Cameo. "I would really love to see more designers be able to keep their whole production chain here in New Zealand in the future."
Knitted styles are all produced in limited runs to ensure that the brand can slowly build on quality and price, putting into the market only what works, what people love and what doesn't compromise on the intention to create timeless and seasonless designs that will last a lifetime.
The brand will continue to refine the production process, always striving for improvement, and always providing Knitted consumers with complete transparency in all facets of the brand.
Knitted is available online at www.knittednz.co.nz from today and is priced from $189 AUD.
Join the conversation: @knittednz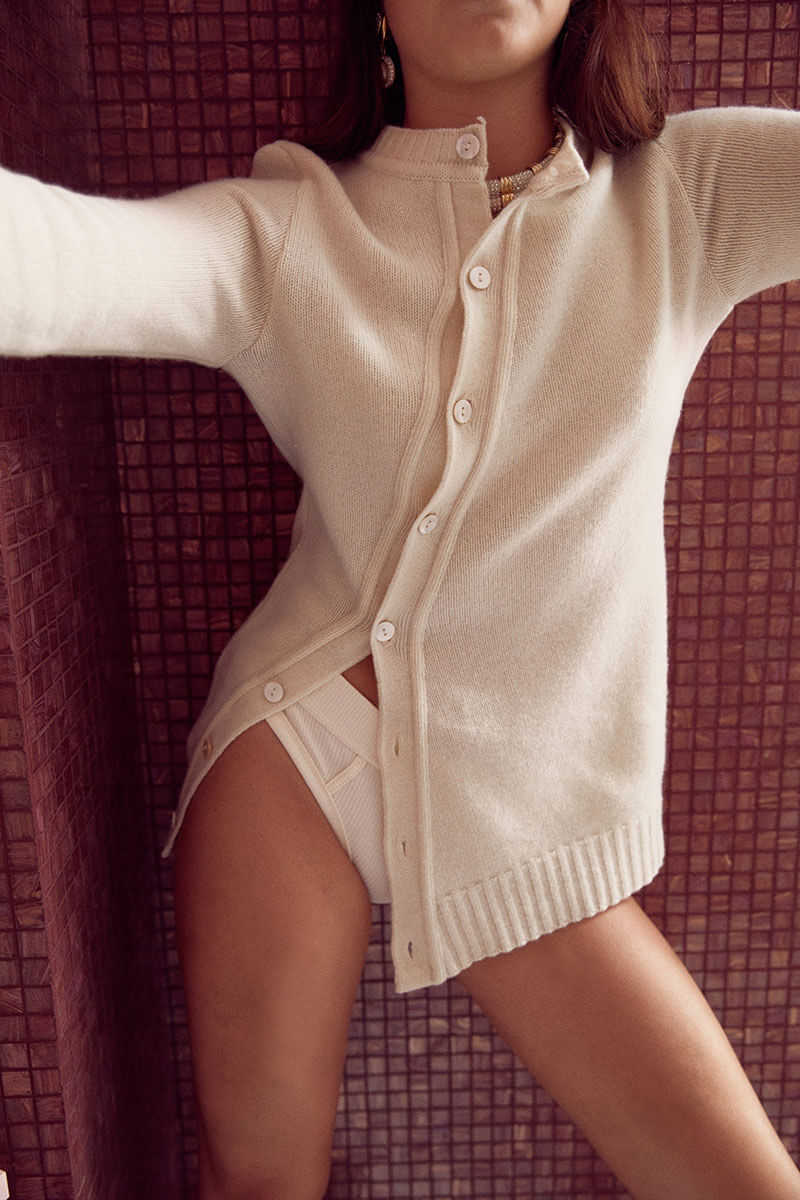 (Visited 1 times, 1 visits today)