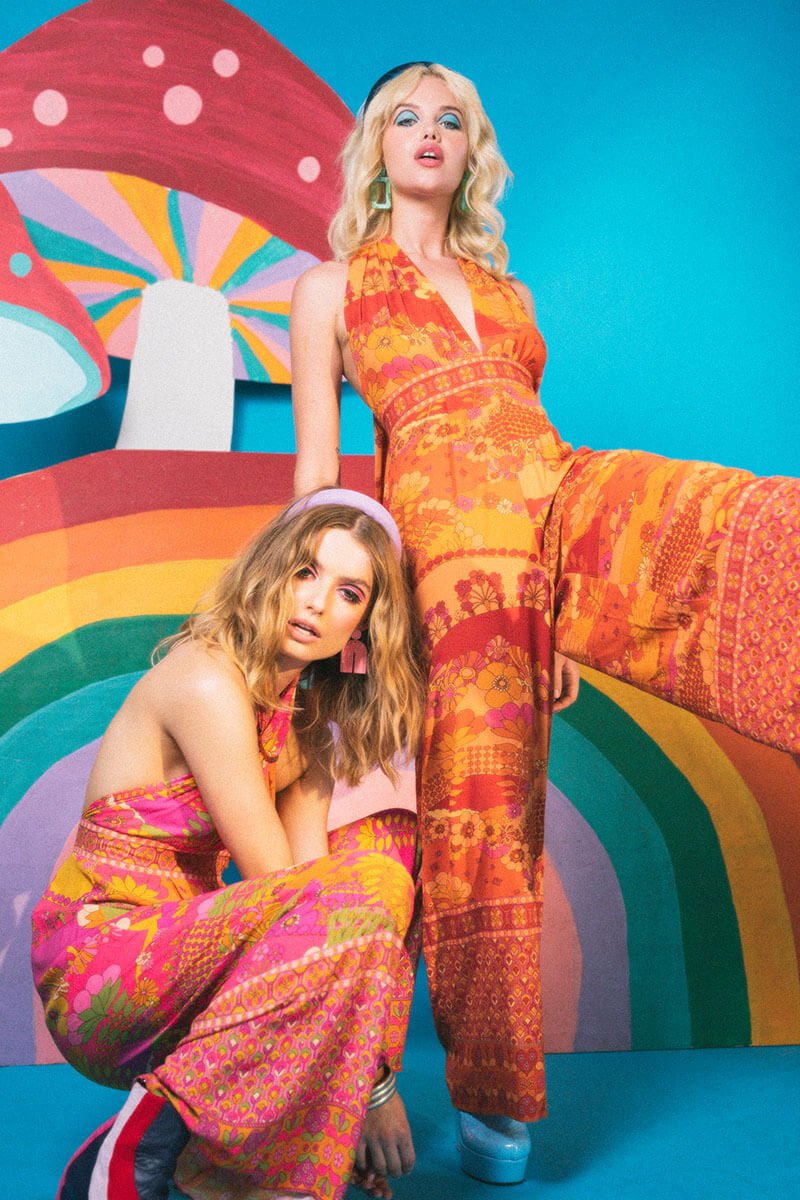 You're invited into a psychedelic paradise, where a kaleidoscope of colour illuminates vibrant silhouettes and statement pieces in the most wild way possible. This Nine Lives Bazaar collection is a nod to the glamorous poolside moments plucked from a Slim Aarons scene in the 1970s, frozen in time and bursting with bright nostalgia.
Sugarland showcases a range of signature striking keepsakes and wearable pieces, designed to make everyone who wears it come alive. From bold silhouettes, to relaxed everyday styles, '70s nostalgic stretch flares, '60s inspired swinging mod dresses and statement-making jumpsuits.
Co-Founders and Designers Rose Madden and Vanessa Cave highlight "Sugarland is a bold celebration of standing out from the crowd – brimming with charisma that bypasses eras, designed to be eternally loved by those that it homes. Guaranteed to light up your wardrobe and life – there is a forever treasure for everyone in this bold and vibrant collection, that will take you back to the golden eras of freedom, expression and good times."
Utilising preferred fibres and ensuring a lower impact on the environment, this collection is carefully crafted using a sustainable ECO VERO TM . A soft and quality fabrication of viscose fibers derived from certified sustainable wood pulp from responsibly managed sources – using 50% lower emissions and water to manufacture than generic viscose. Designed to be loved with less impact on our planet, and showing that treading lightly never goes out of style.
Muses: Annalise Mclachlan & Susanna Oinonen
Photography: Troy Freyee
Hair & Makeup: Candice September & Xenia Elise
Location: Hotel Miami