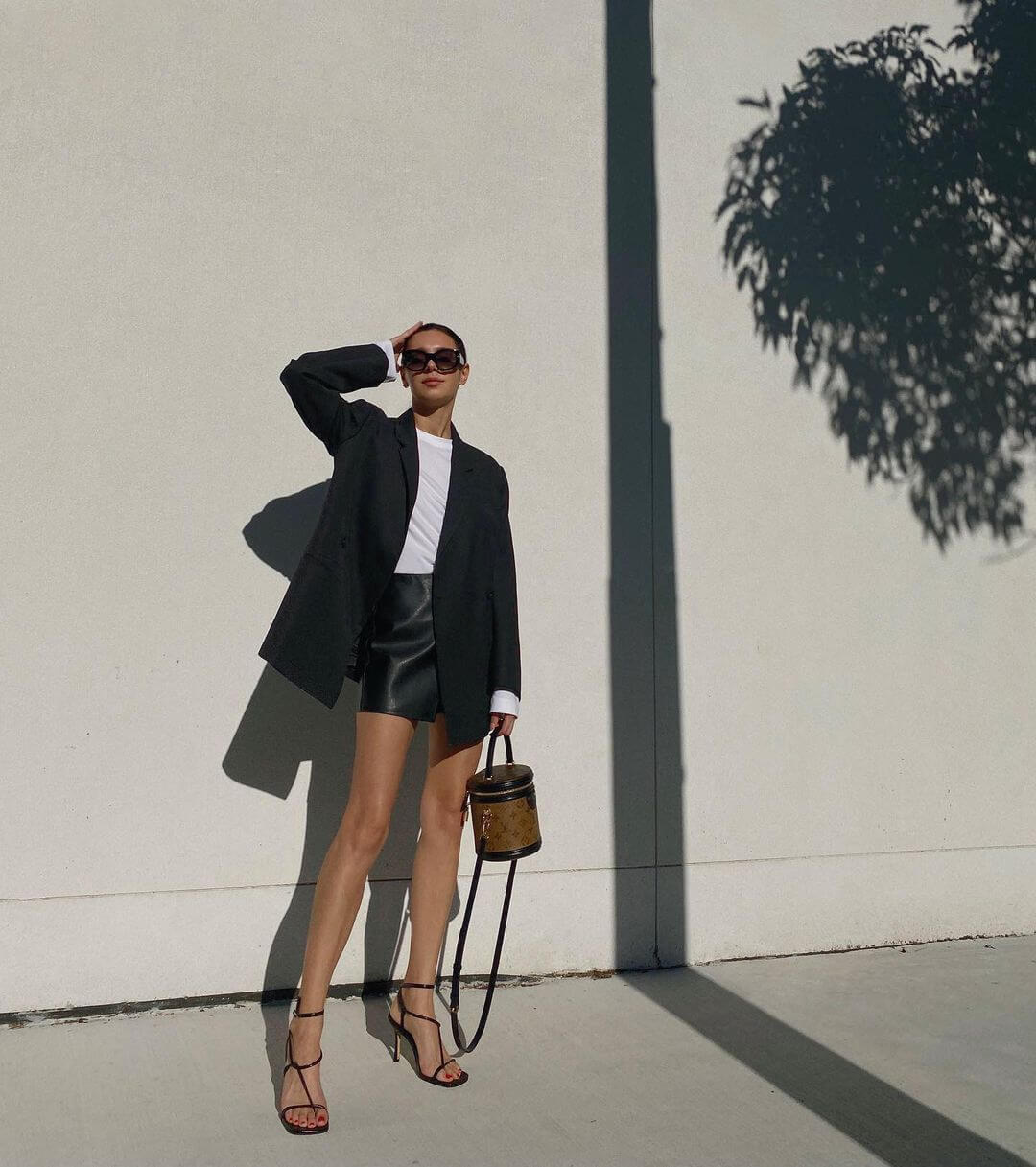 Photo via @pepamack
Workwear has no doubt changed through the decades, and fortunately for us, it's gotten more flexible than ever. As many of us work remotely and with offices loosening up on their dress codes, taking the business casual route is the way to go. It makes getting dressed for work faster – and you can easily transition to dinner with trend-forward pieces thrown into the mix. If you find your workwear looking stale and stuffy with the same old blazer and pant combo, now's a good time for you to refresh your office attire. Keep scrolling for 10 chic outfits that you can wear from business meeting to drinks. And even if you can't get away with more relaxed fits, you can save these business casual outfits for Fridays at the office.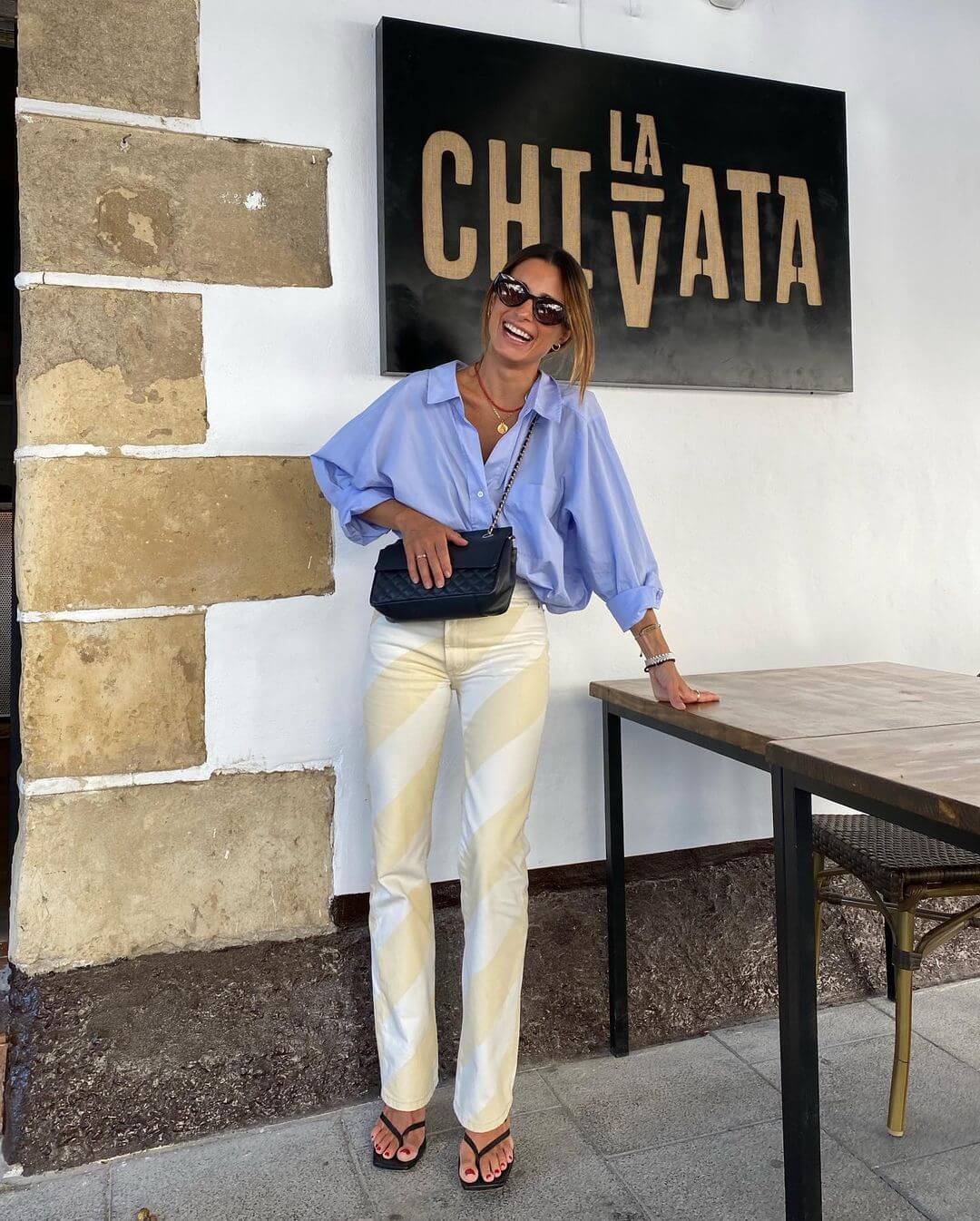 Photo via @marvaldel
1) Updated Denim
If you can get away with wearing denim, try switching it up with a pair of not-so-typical jeans. For instance, this pair of tonal striped, off-white denim is a unique twist on the classic style. Temper the trendy vibe by opting for a clean hem and pairing it with your favorite collared shirt! In the summer, style the outfit with some square toe sandals, or swap them for kitten heel boots in the fall.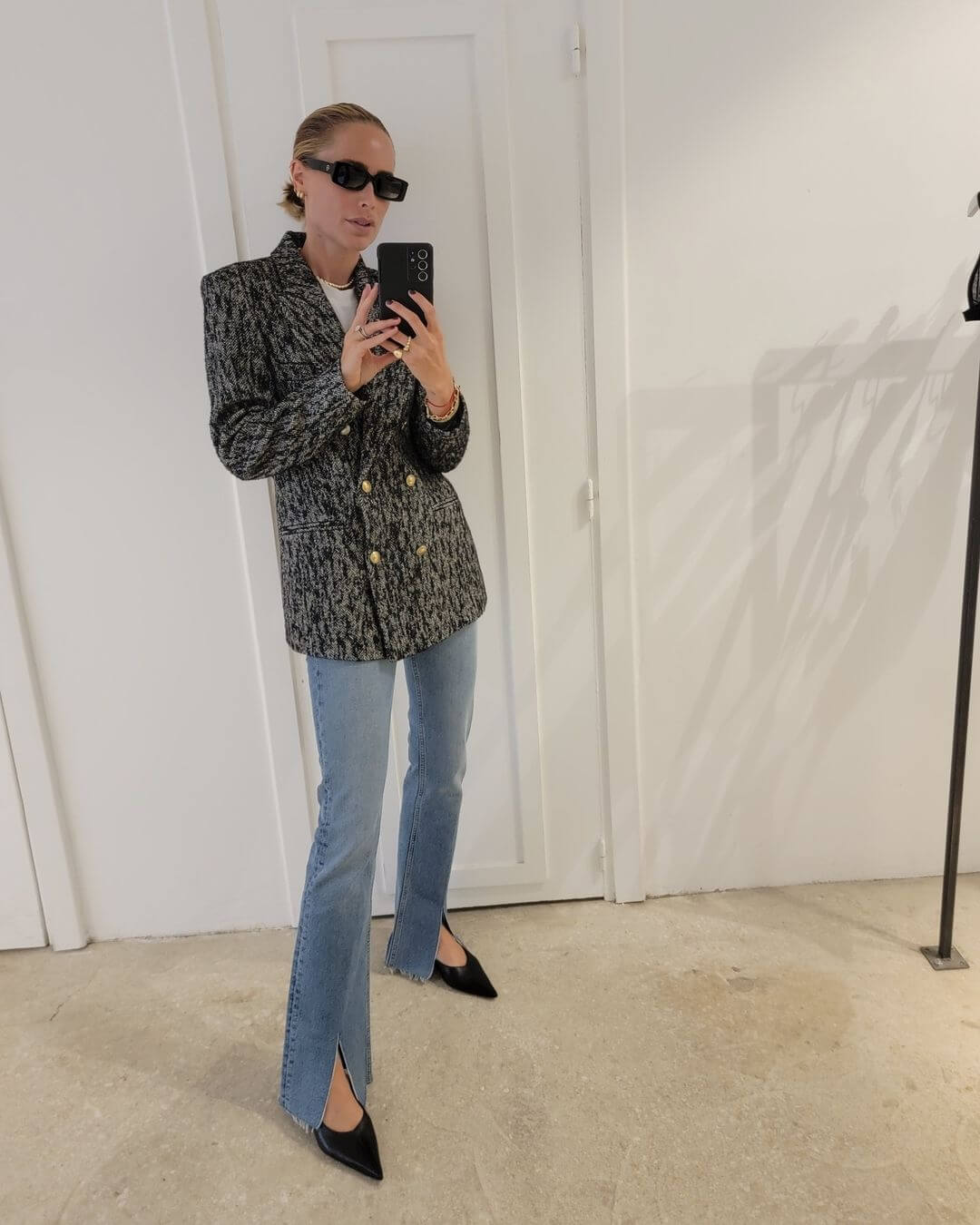 Photo via @aninebing
2) Buttoned Up
Anine Bing is the queen of effortlessly chic, especially when it comes to business casual outfits. Here, she shows us to elevate our office wear with a pair of split hem pants and a double breasted blazer. Despite the frayed hem, the buttoned up blazer and pointed toe pumps tie everything together, taking the jeans to new heights and resulting in an ultra sophisticated look.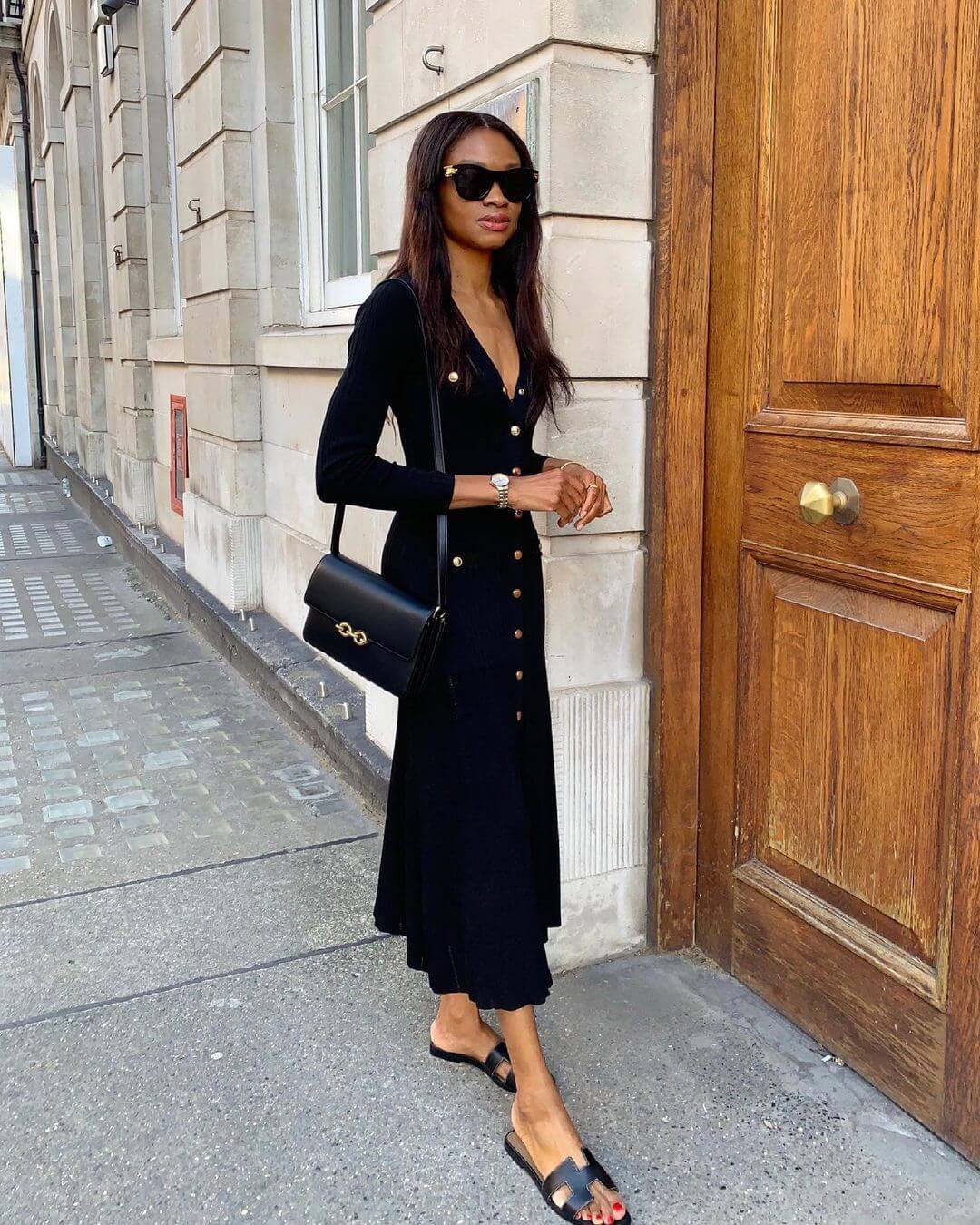 Photo via @symphonyofsilk
3) Shirt Dress
We wear plenty of button up shirts into work, so why not invest in a dress that has the same effect? The shirt dress is a really chic, comfortable option for back-to-back meetings. Dress it up or down with heels or flats. Keep in mind that gold hardware and jewelry takes an outfit a long way too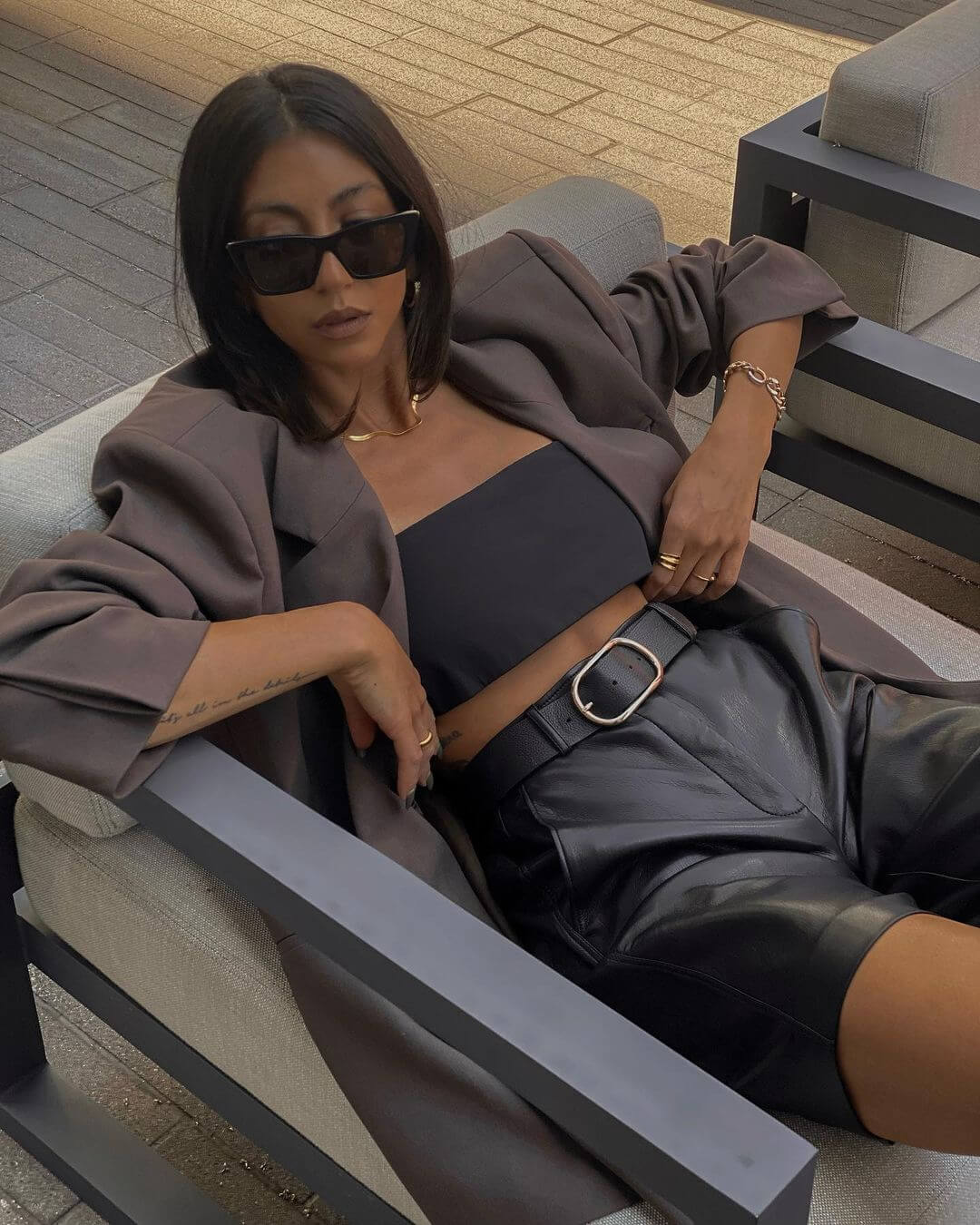 Photo via @kayla_seah
4) Leather Bermuda Shorts
Shorts could potentially be in the business casual attire equation depending on your rules and the length of the shorts. However, bermuda length shorts are fairly conservative for casual days when in a fabrication outside of denim. A leather bermuda is especially fashion-forward and easy to style with a simple top and blazer. Kayla styles hers with a crop top – but maybe for you, it's a cami in the office.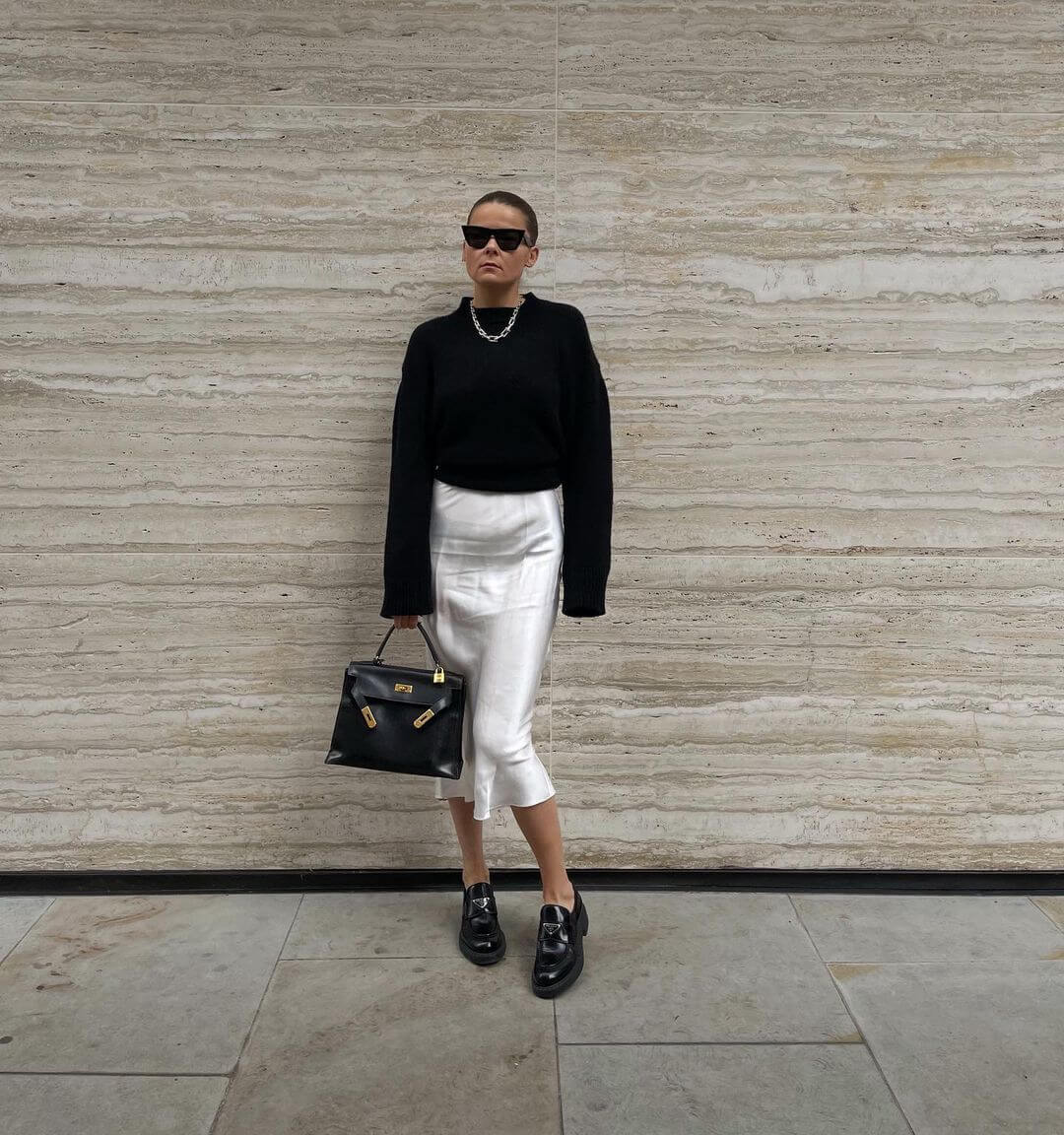 Photo via @rikkekrefting
5) Loafers
Loafers are back in the spotlight and we couldn't be more thrilled for them. They're the perfect addition to any business casual outfit. All you have to do is swap out your usual office shoes. While you can wear them with multiple outfits, we're loving the transitional fall look above with the slip skirt, structured tote and sweater.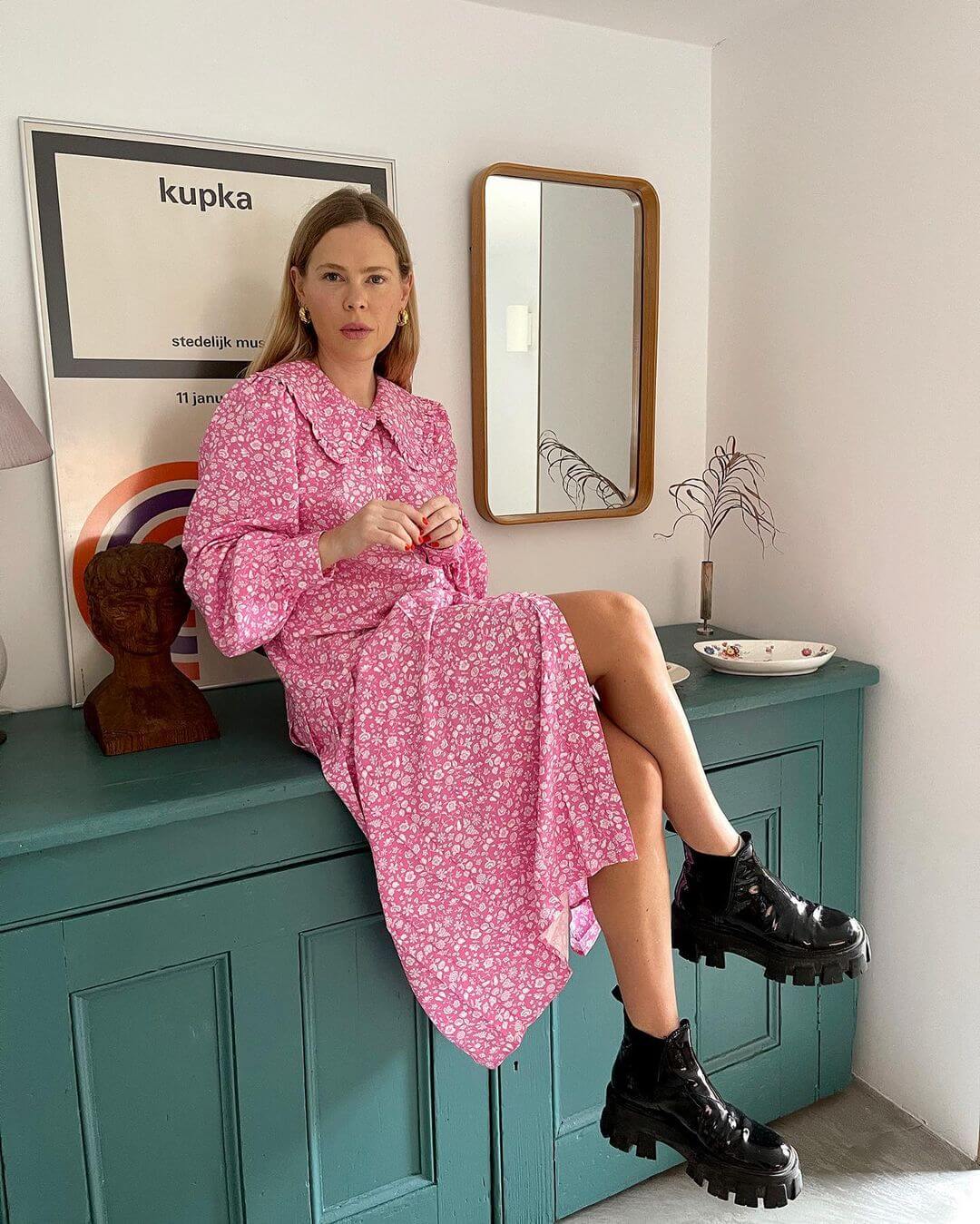 Photo via @wethepeoplestyle
6) Dress & Combat Boots
Speaking of footwear, another option we highly recommend is the combat boot. Think of it as the tougher cousin to a Chelsea boot. You can style it with your flowy work dresses to add a bit of edge for the office – or even with trousers if you work in a creative field. As long as you keep the rest of your outfit soft and feminine, you can easily pull these off.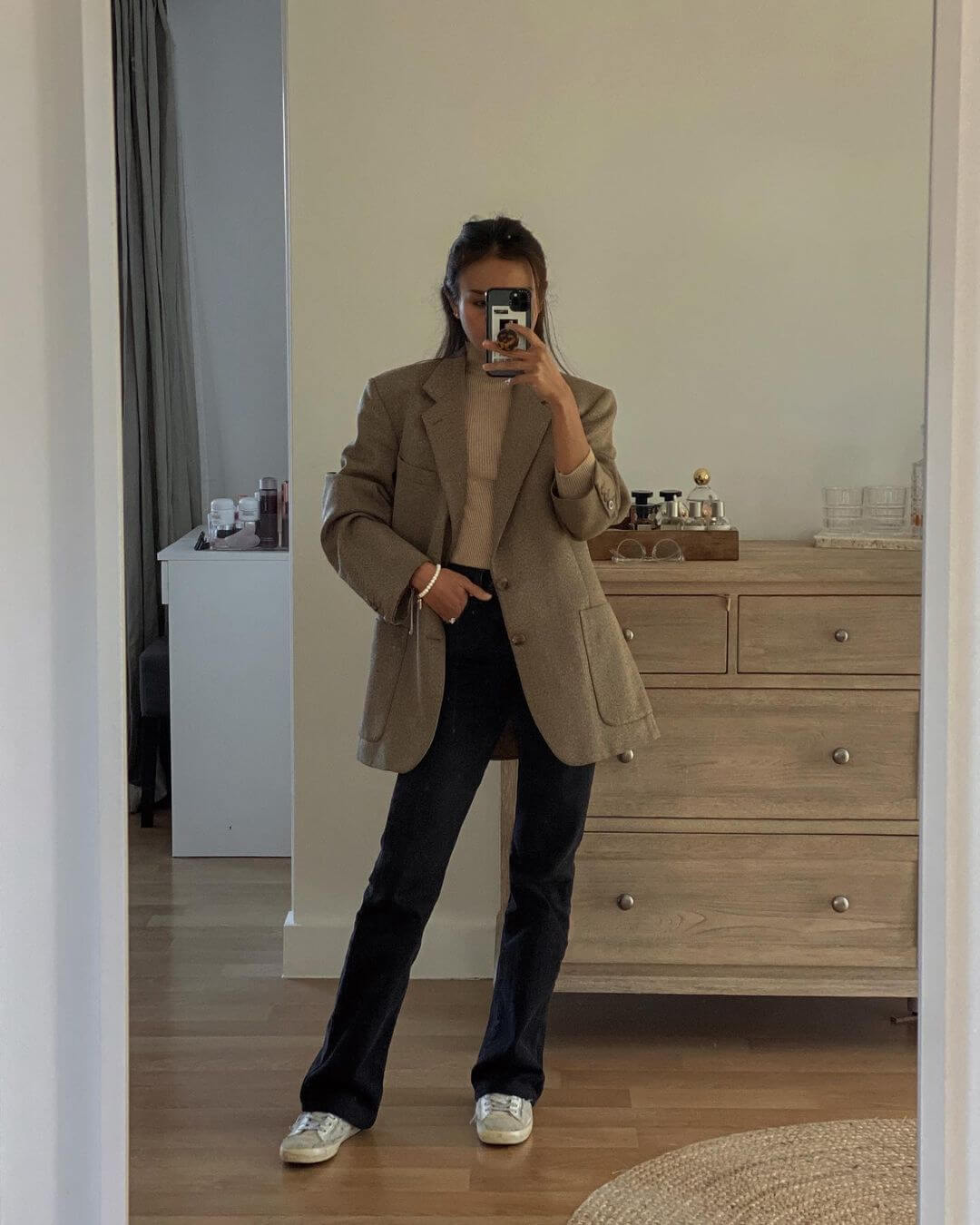 Photo via @sherlockdiary
7) Oversized Blazer
We also recommend having more contemporary versions of your fave business pieces. The classic office blazer looks new and chic when worn oversized with a simple pair of dark denim or trousers. It's one of those things you can wear throughout the year with dresses, mini skirts, and even in the fall layered with sweaters.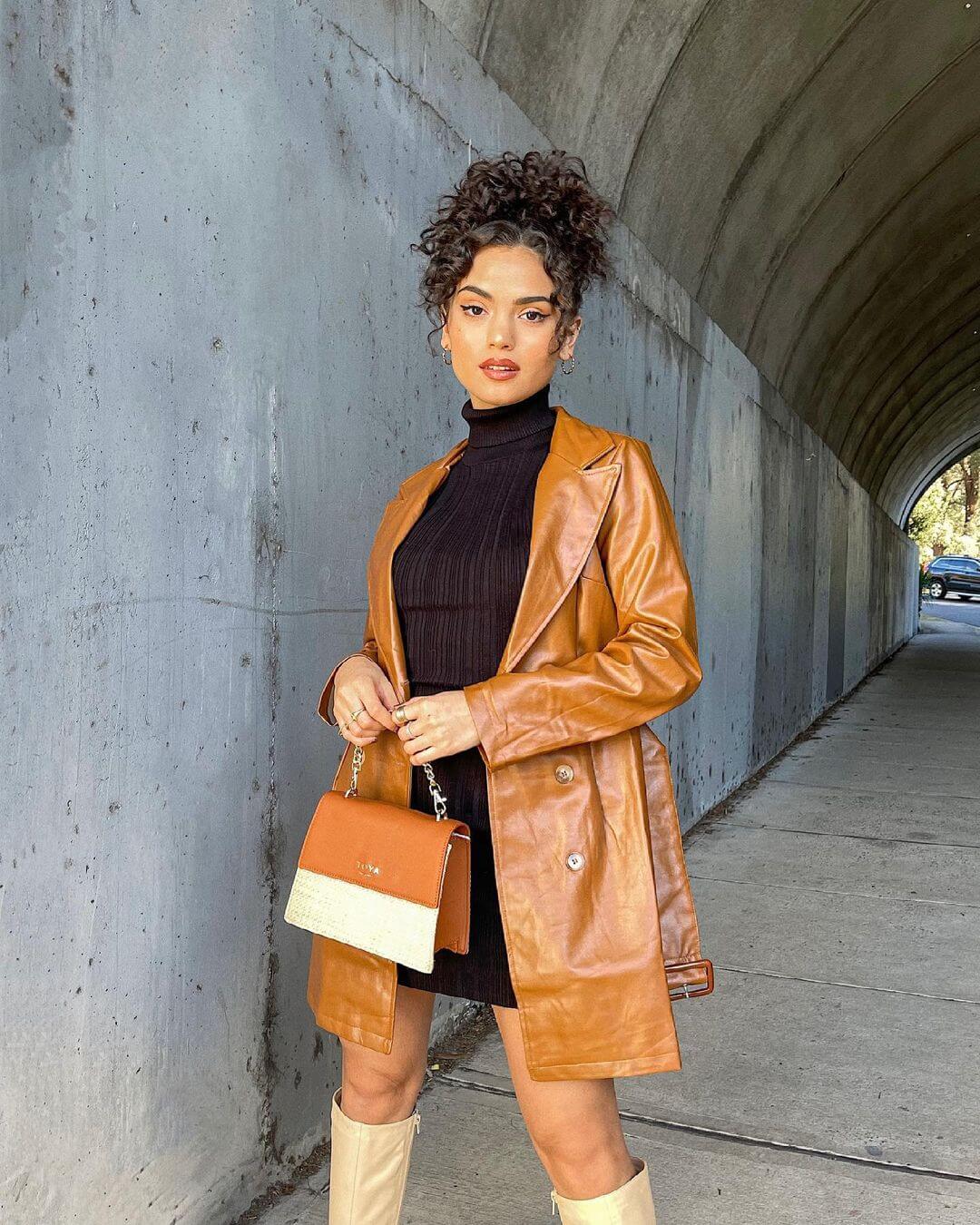 Photo via @oliviacalabio
8) Leather Trench
Here's another fall transitional outfit that doubles up as business casual. We love the leather trench layered on top of the plain knit dress and knee-high boots. If a mini hemline makes you nervous, opt for one that sits just above the knees. The beauty of dresses is that you don't have to worry about which pants or top to pair it with. They also work well with cardigans and blazers for a more professional look.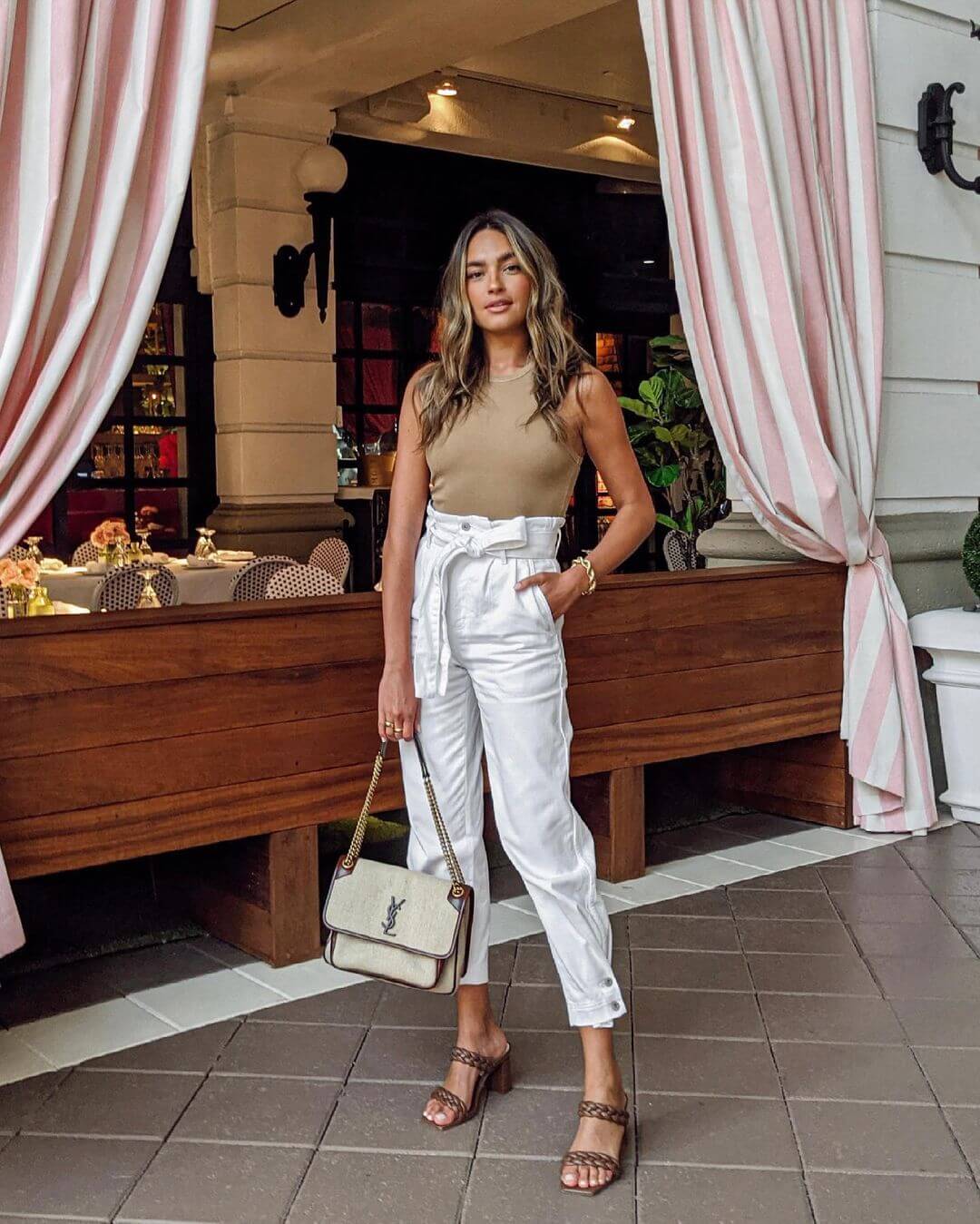 Photo via @racheloveee
9) Paper bag Waist Trousers
To create a relaxed version of your typical workwear, try shopping for paperbag waist trousers. These pants are flattering, still dressy and simple to style! We love how you can keep it casual with a solid tank and some heeled sandals or add a collared shirt and pumps for serious meetings.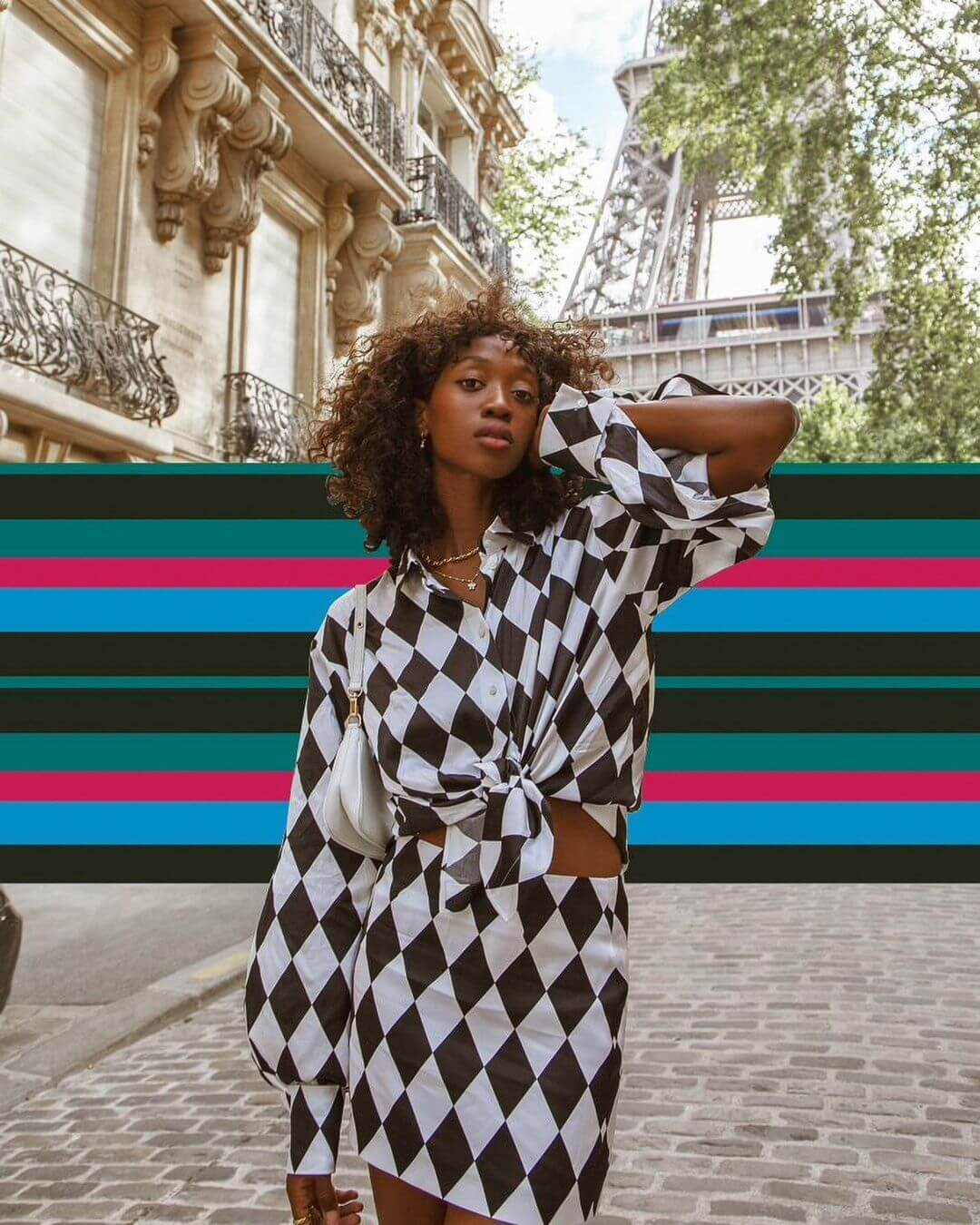 Photo via @emmanuellek_
10) Bold Prints
Too often, workwear pieces are just solid neutrals. If you want to toss things up, try stepping out of the box and wearing a bold print you typically wouldn't be caught in. This geo diamond print is catchy and will add some fun into your work week!

Business casual may have different meanings to different industries, but the 10 looks above can be recreated for any of them. They involve pieces that go from the work week to the weekends – and trendier combinations that take you from desk to drinks. You can be sure that you'll be meeting-ready and comfortable at the same time.