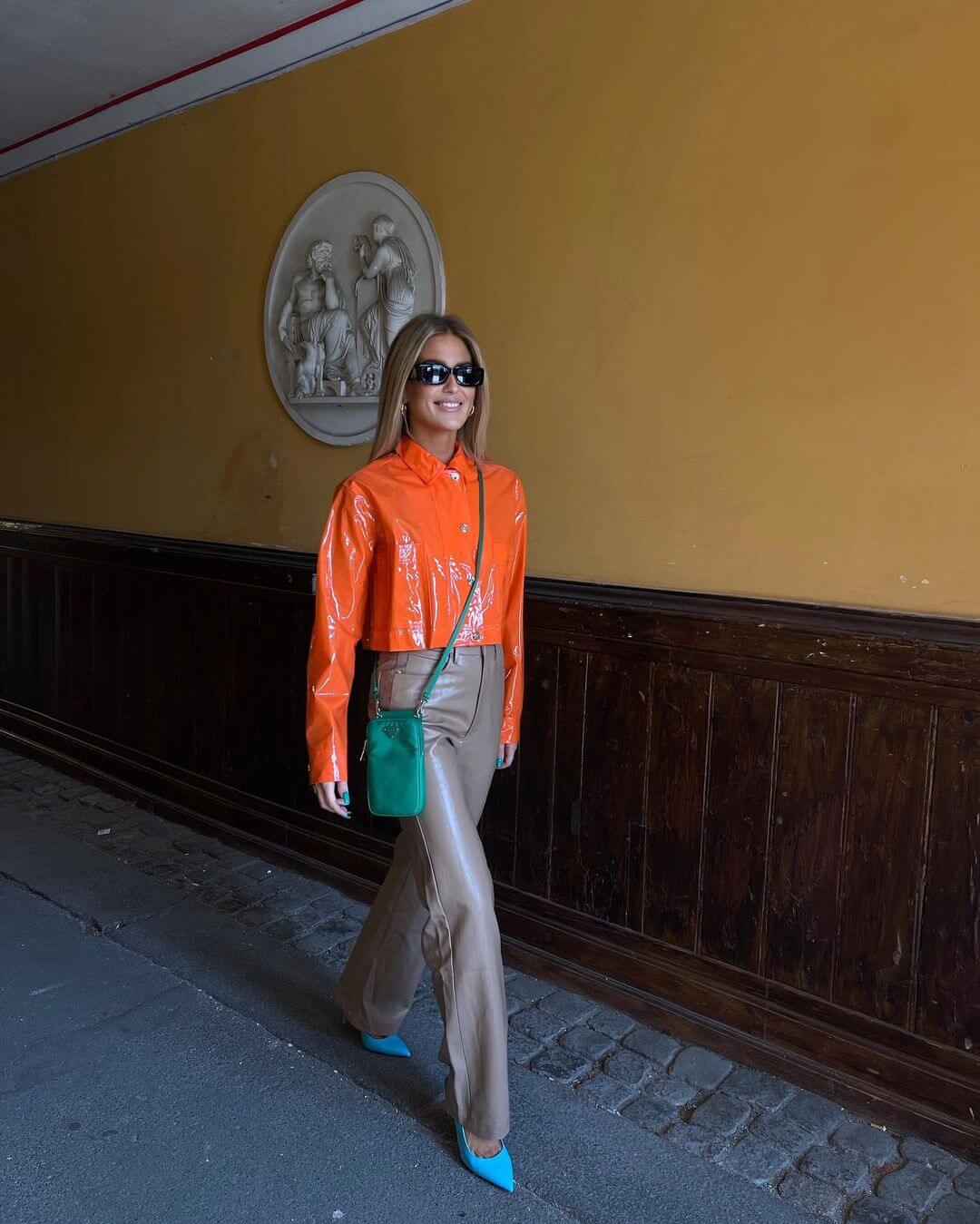 Photo via @emilisindlev
Fashion is constantly evolving and shifting, so it can be confusing to keep track of what the top looks are. But with a round of fashion week down and autumn officially here, it's crunch time… Whether you're ready to bring forth the best fall fashion trends, layer like a fashion pro, or put your best boot forward, there's no better time than now. Today, we're helping you bring that to fruition with a comprehensive style forecast that covers the best in textures, dreamy fall hues, and unexpected detail that make this particular season a joy to dress for. So without further delay, get ready to double down on your fall wardrobe and stay ahead of the pack. Here are the top 10 fall fashion trends that will be everywhere along with some style inspiration on how to make it work right now.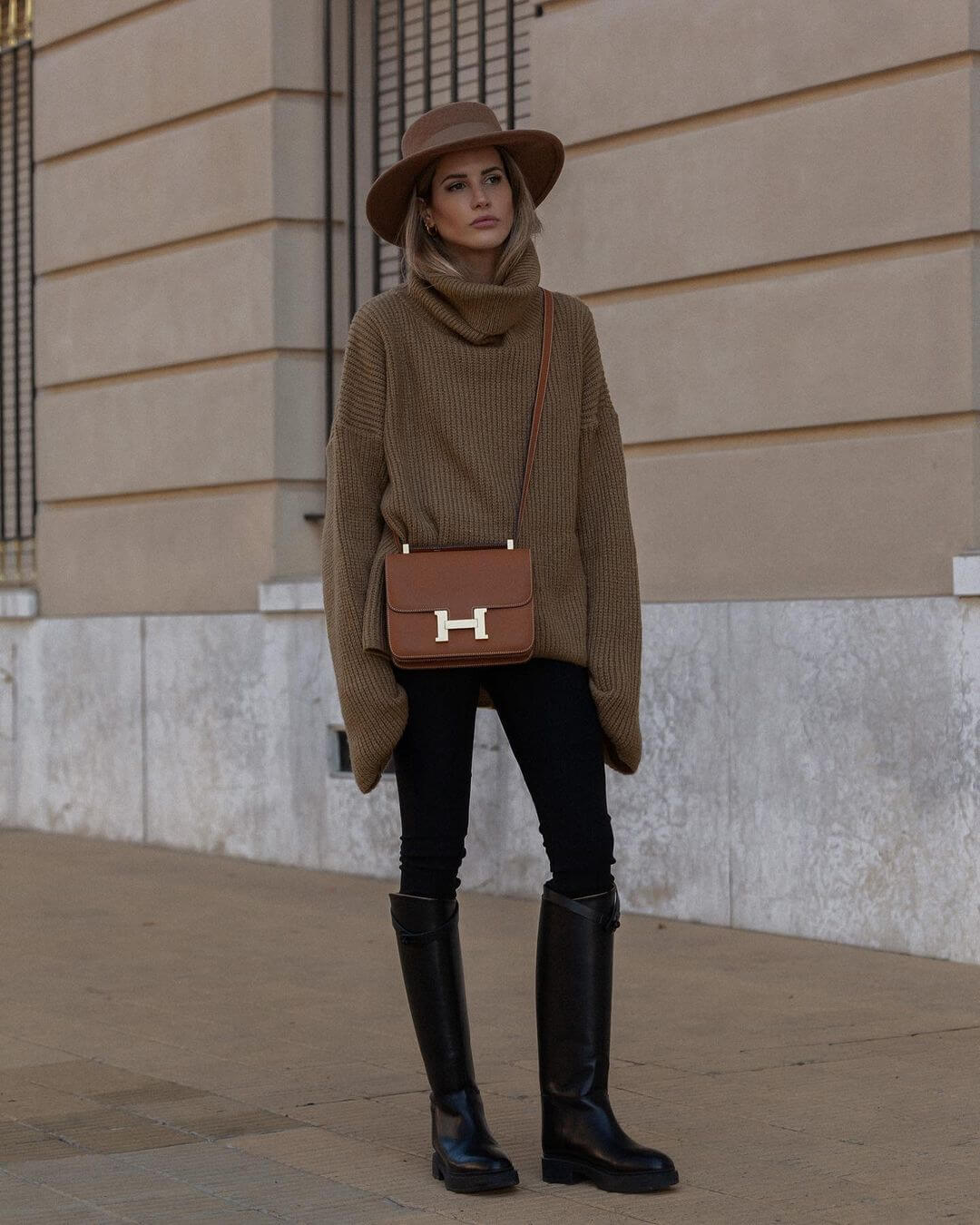 Photo via @priscilaevangelista_
1) Knee-High Boots
We are over joyous at the prospect of wearing boots once more! This famous footwear always remains a fixture each year with the silhouette just getting slight updates. For the season ahead, you can expect to see a myriad of tall boots from structured riding boots to slouchy styles and skin tight, lug soles to western-inspired boots. There's seriously a style for every aesthetic.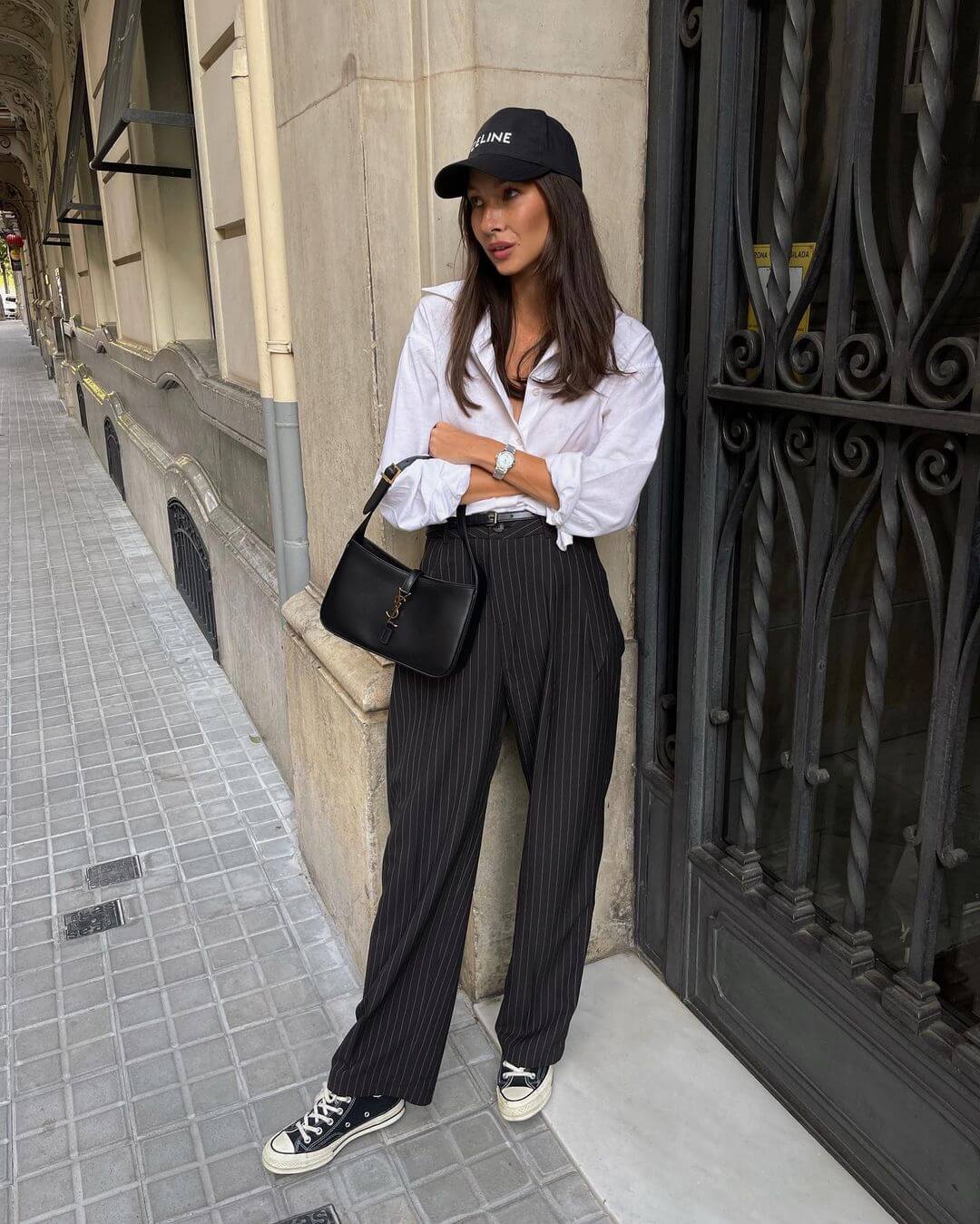 Photo via @fakerstrom
2) Hobo Bags
There's no shortage of trendy handbags to try, but our top fall pick has to be the hobo bag. It's a cross between the baguette and top handle bag, making it the perfect accompaniment to all your autumnal looks. A hobo bag you can pop on your shoulder or across your arm will instantly elevate your outfit. A minimal design in a neutral color will a smart investment for years to come.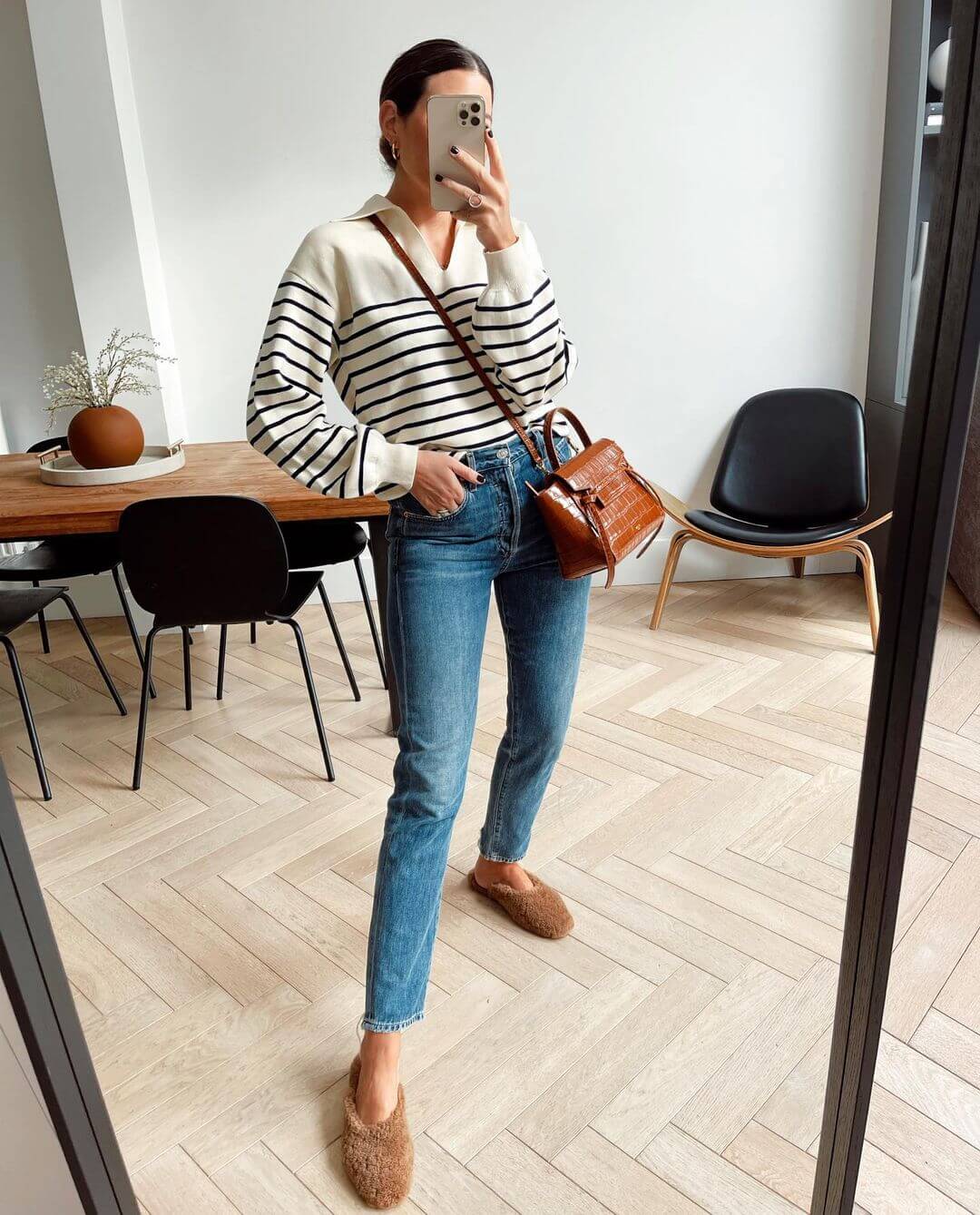 Photo via @wearetwinset
3) Stripes
Stripes are always a classic pattern that is seasonless, but this fall we are seeing a greater push for a nautical version. More specifically, sailor stripe sweaters in alternating white, navy and cream colorways will be seen on everything from cashmere to cable knits. For this trend, do not overthink it! The best way to pair your sailor sweater is with some relaxed denim.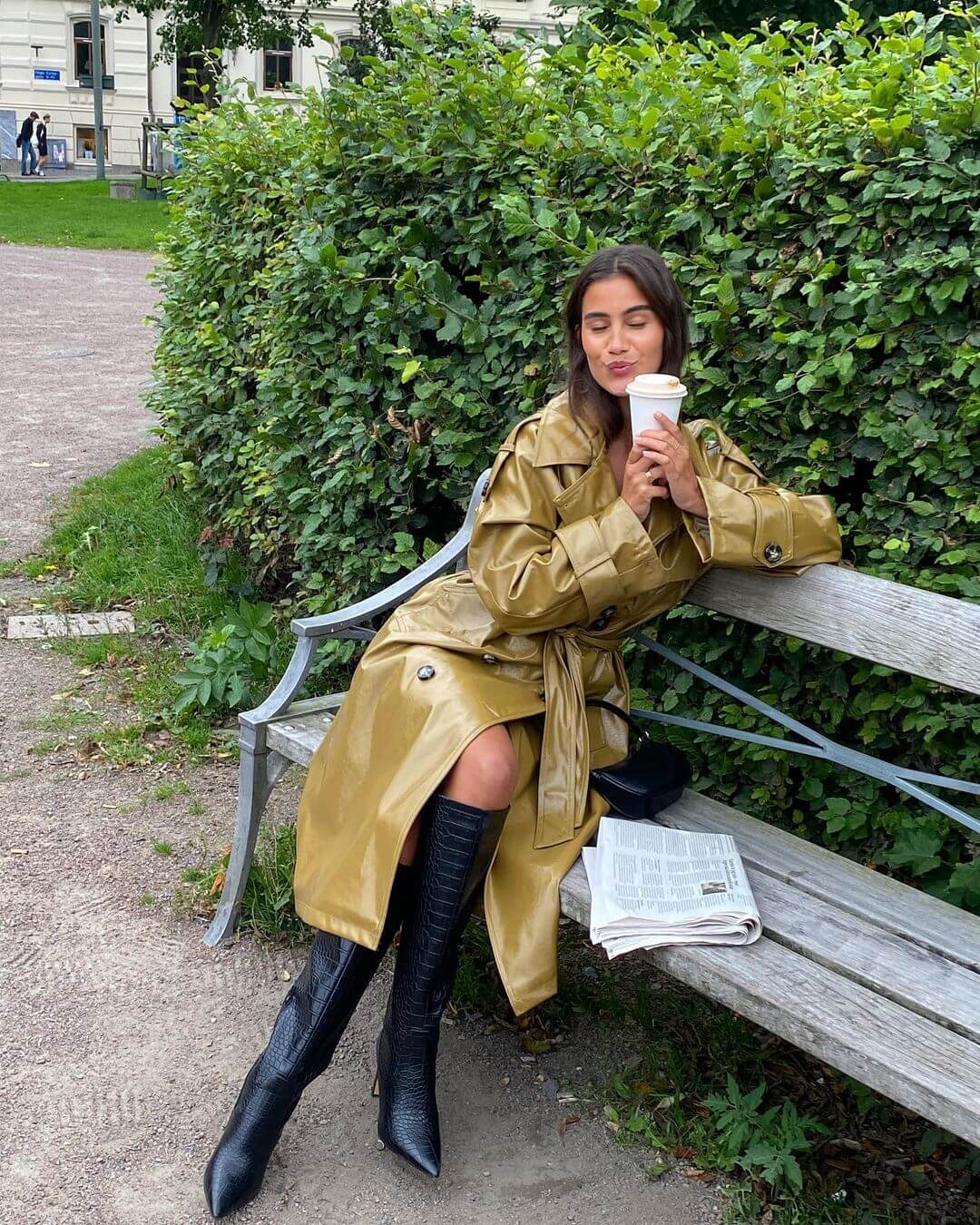 Photo via @nakdfashion
4) Leather Look
We've already seen this trend throughout the year, but leather will remain a trademark of Fall 2021. It's taking the form of any silhouette you can think of, including pants, skirts, dresses and more. An easy way to incorporate leather into your own fit is to style it via outerwear. If you are looking to branch out of a moto jacket (which we still love by the way), try a trench coat as a trendier, cooler alternative.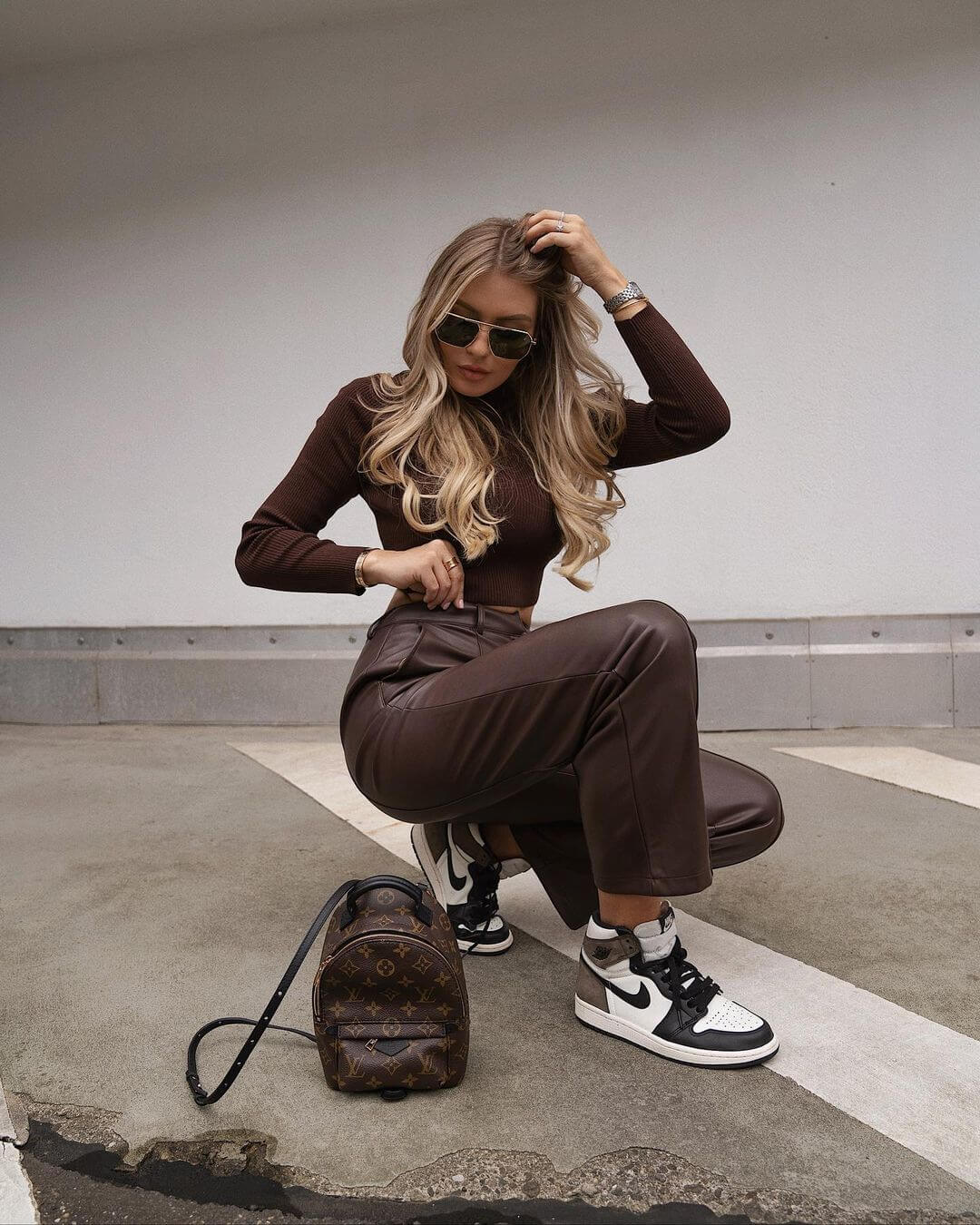 Photo via @paulinakurka
5) Shades of Brown
All signs are pointing at the "It" color of the season: chocolate brown. Just from looking at the inspirational outfits we've found so far, it's easy to see why the rich color is so coveted. It's a luxurious take on last season's beige that anyone can confidently rock. The darker tone also means it's slimming and sophisticated. Do not be afraid to really go after it with a monochrome outfit as seen here.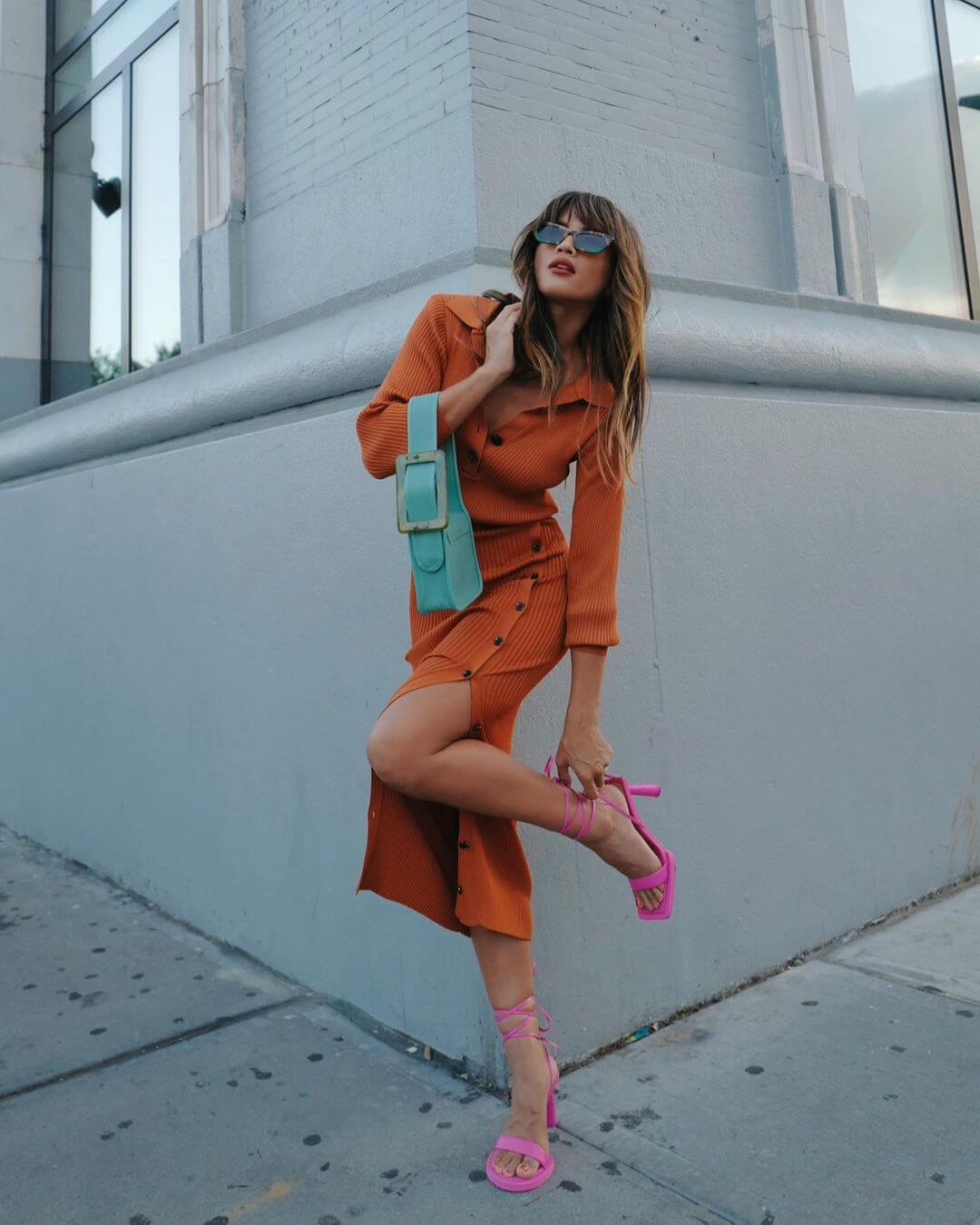 Photo via @rocky_barnes
6) Novelty Knits
Novelty knitwear is taking many shapes this season. We'll all be seeing an array of chunky grandma cardi's, patchwork knitwear, and punchy sets. It is a youthful yet chic way to inject some color into your autumnal palette. For a more polished look, stick to flattering silhouettes like this midi sweater set. And remember, the brighter the sweater, the better.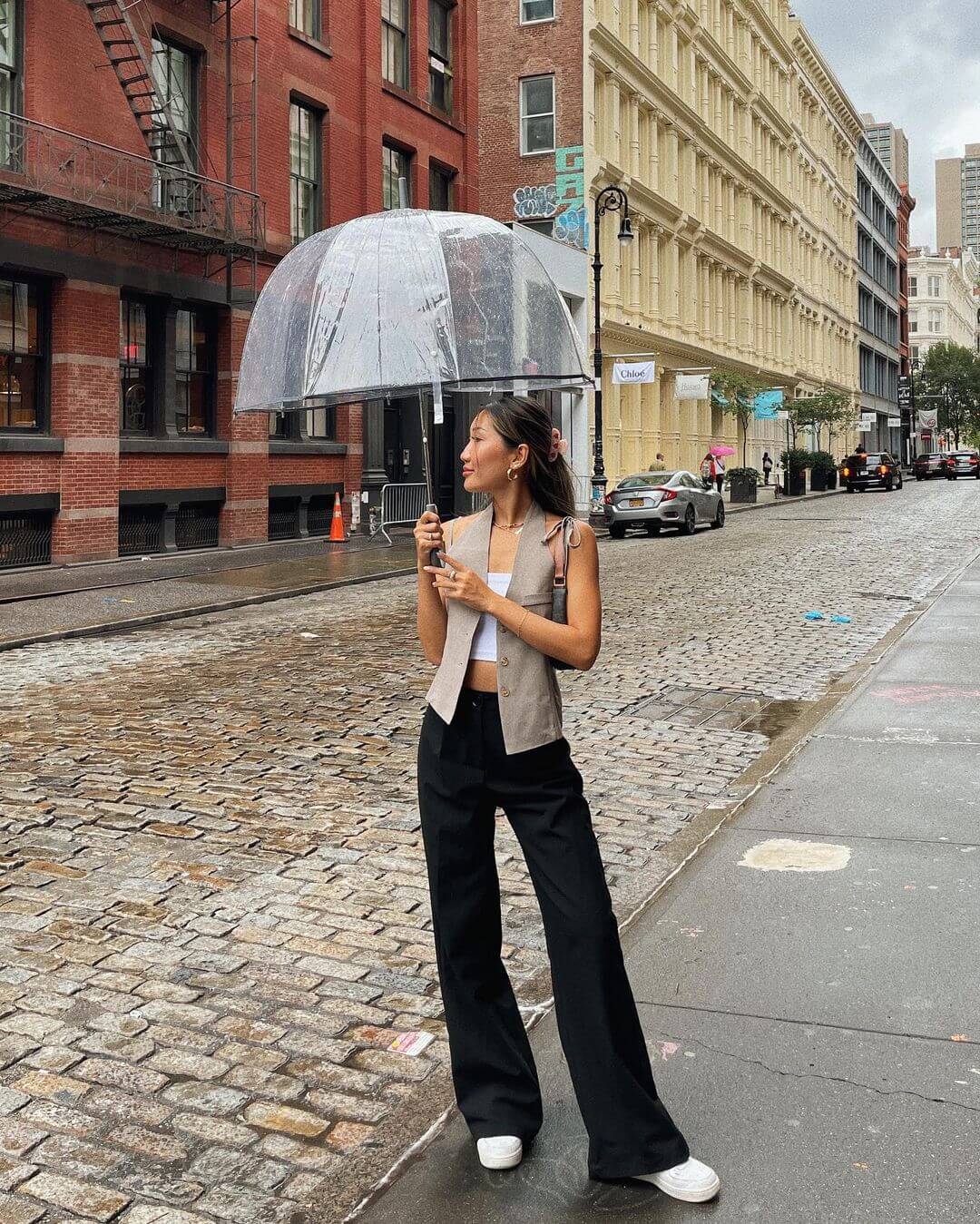 Photo via @itsyuyann
7) Vest Silhouettes
We all know and love the sweater vest trend that took Instagram by storm this time, last year. And now, it has a fashionable cousin you can play into too! The tailored vest goes beyond just wearing it as a piece in menswear. It's become a fun statement piece that can be worn casually over crop tops and wide leg pants. That's not to say you should forgo your knit vest though – both these pieces will be paramount in any fall wardrobe.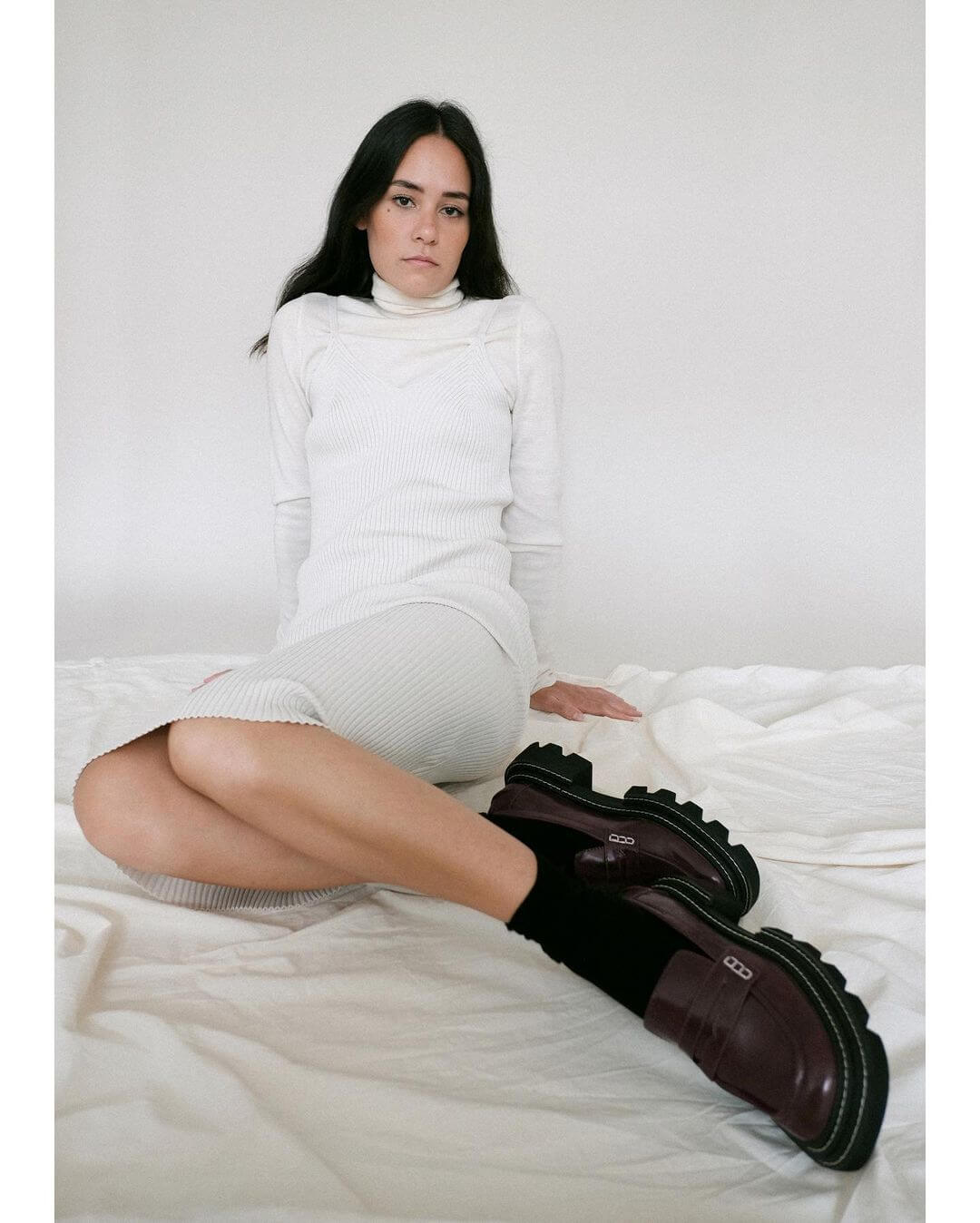 Photo via @nisi
8) Loafers
One of the fall fashion trends we're most excited about is the return of the loafer. It's a look you do not want to miss out on as it will live on in your wardrobe. They add an androgynous, preppy style to anything from dresses to denim and more! Confidently stride in style with a chunky design – we've linked several of the best styles below.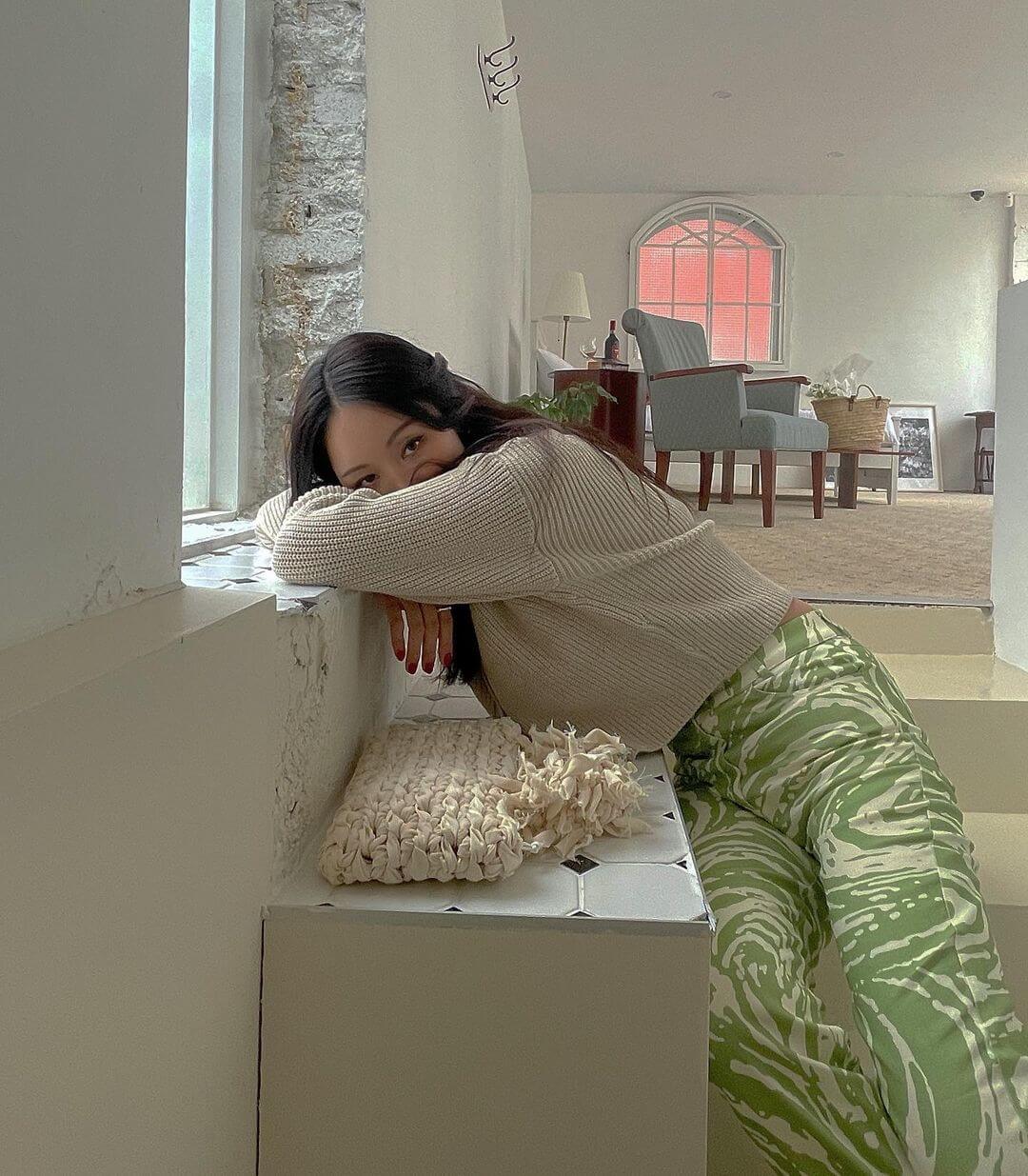 Photo via @__kindacool
9) Printed Pants
Show the world that you wear the pants by investing in a vivacious printed pair for Fall 2021. We are seeing every design from floral to checkerboard to tiger print on loose denim and wide leg trousers. This trend is powerful and commands attention! When styling, keep the rest of your look solid to allow the printed pants to really shine.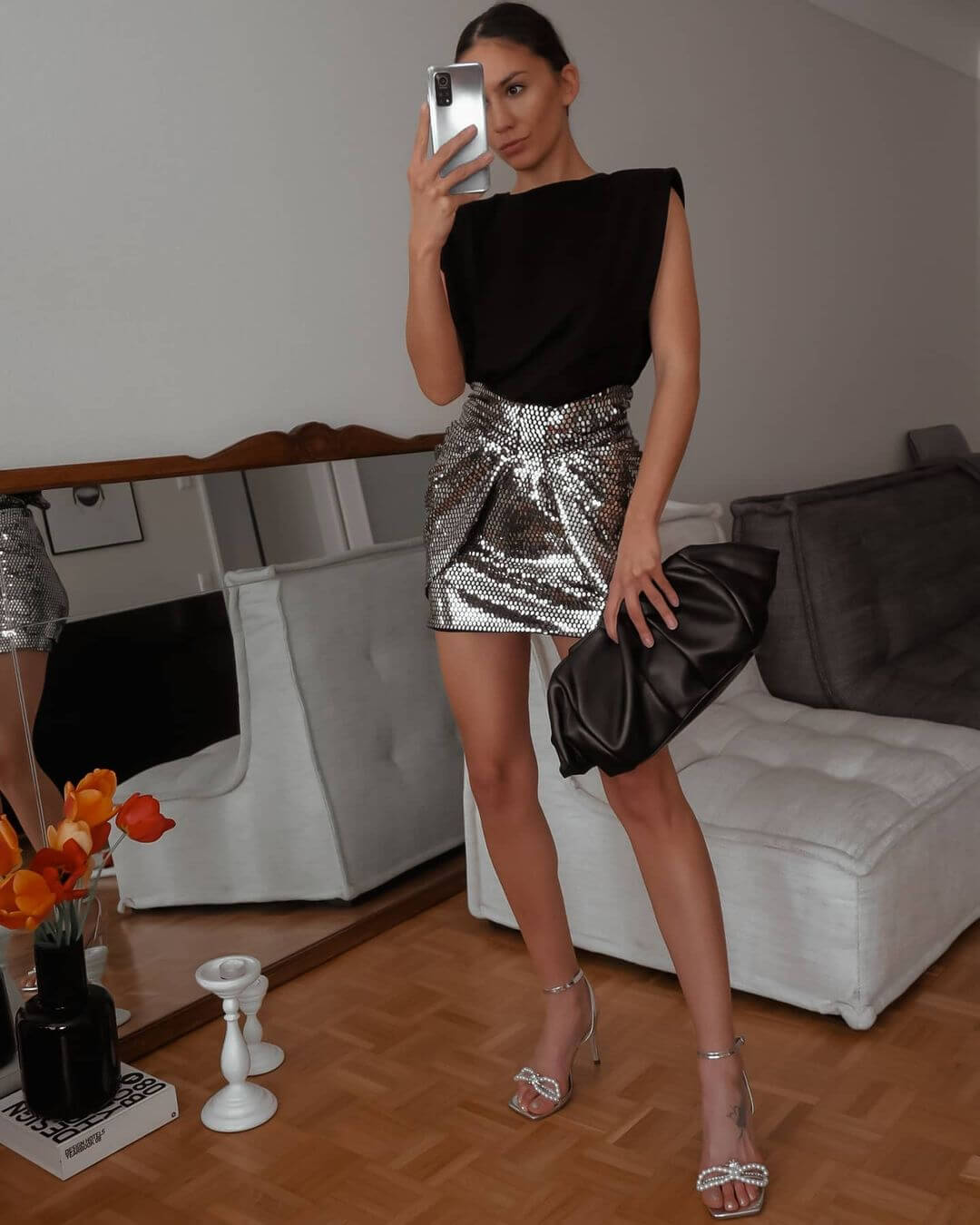 Photo via @maja_miletic
10) Blingy Party Wear
Last but not least, party wear is going to be a highlight of the season. Think sequins on sequins, embellished shoes, and lamé fabrics that turn up the heat. After a year in isolation, this fall fashion trend is here to state that the future looks bright. Work it into sharp, polished ensembles or casual wear to mix up your fall looks and make an entrance.

If the 10 fall fashion trends above indicate anything, it's that the world is ready to show up. So pack away your tank tops and denim shorts and dive headfirst into endless collections of cozy, eye-catching pieces you can wear all season long.
(Visited 1 times, 1 visits today)