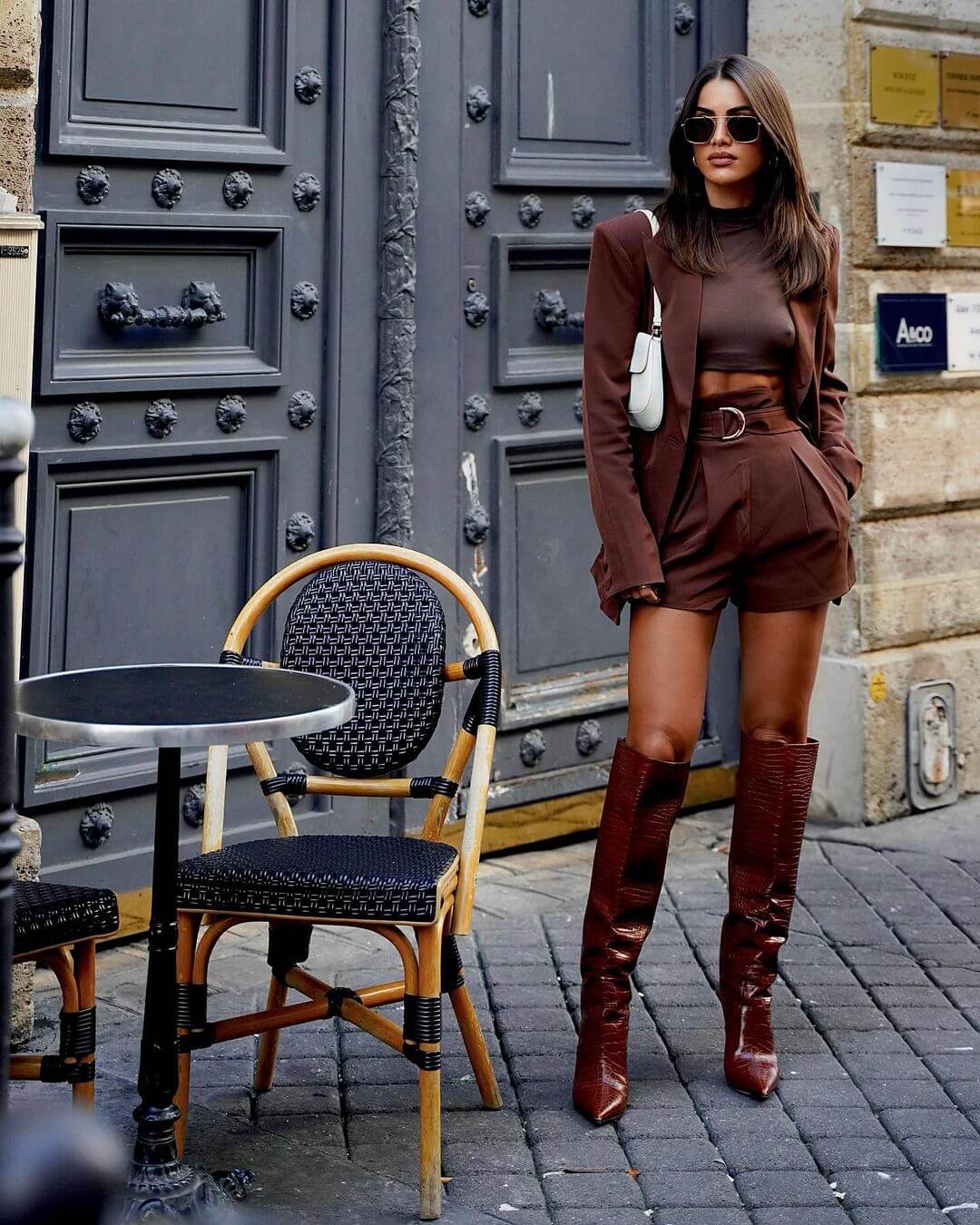 Photo via @camilacoelho
As much as we're forlorn to say goodbye to beach dates and casual summer festivities, we are just as ecstatic about the change of scenery and seasonal activities that lie ahead for fall. Think cozy date nights that involve pumpkin patches, apple picking, snuggling by a fire pit, and romantic autumnal drives. Of course, the other enticing side about date nights in the fall are the change in clothes. This inevitably translates into cute boots, endless piles of knitwear, coats and fun accessories that you can incorporate into your looks! To get you in the mindset of crispy leaves, cool nights and cozy fireside chats, we took to Instagram to round up some outfit inspiration for all your next romantic outing. So grab your significant other, make some plans, and read below to discover 10 fall date night looks that will instantly impress.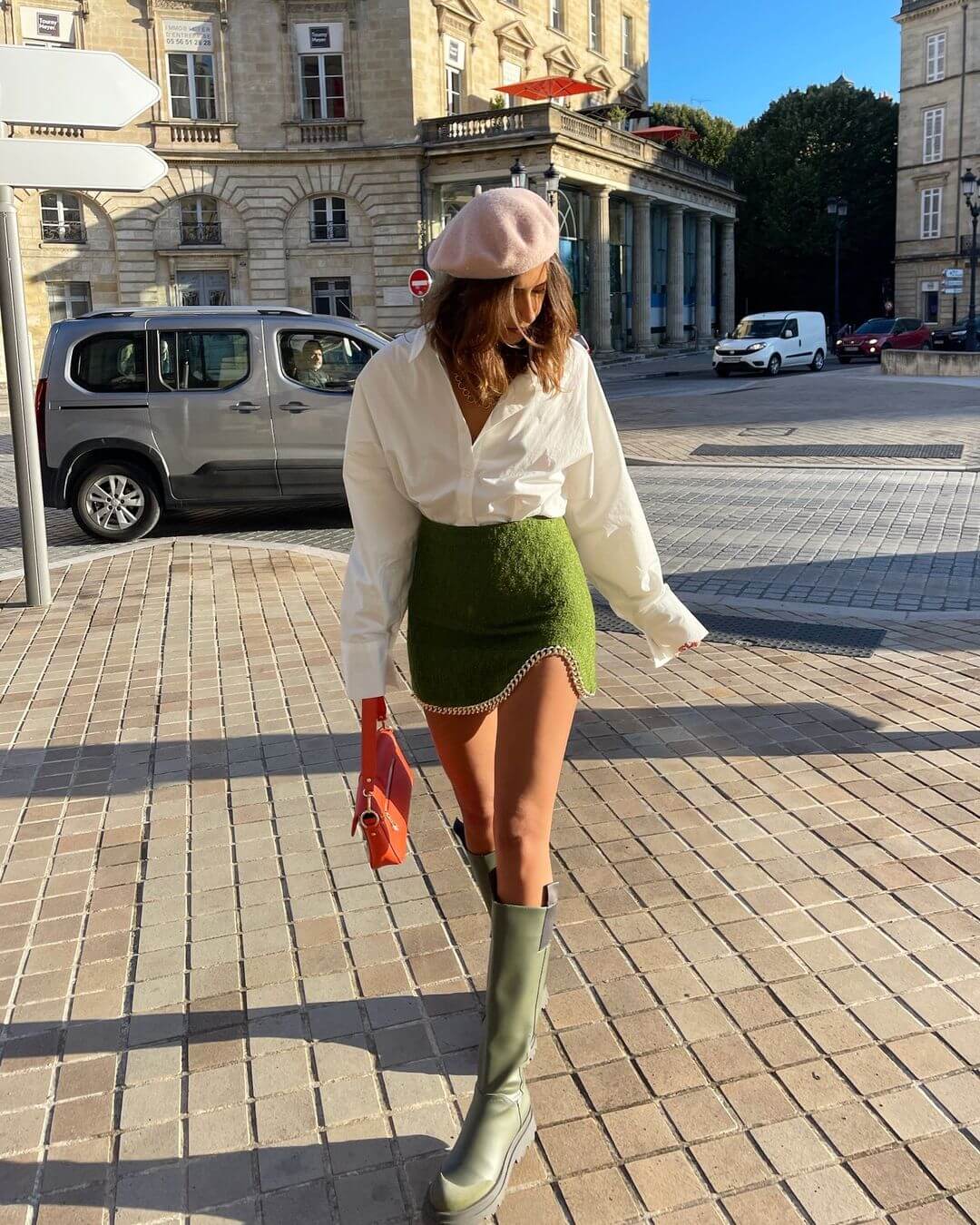 Photo via @florettenacer
1) Modern Parisian
We can't think of anything more romantic than taking a page from the unofficial Parisian style handbook for your fall date night looks. A classic white button up shirt tucked into a tweed or boucle mini skirt is cute and feminine. The modern aspect is injected in the highly covetable, tall lug sole boots with a final finishing touch of a Parisian-inspired beret. With this look, you're all set for apple orchards and more!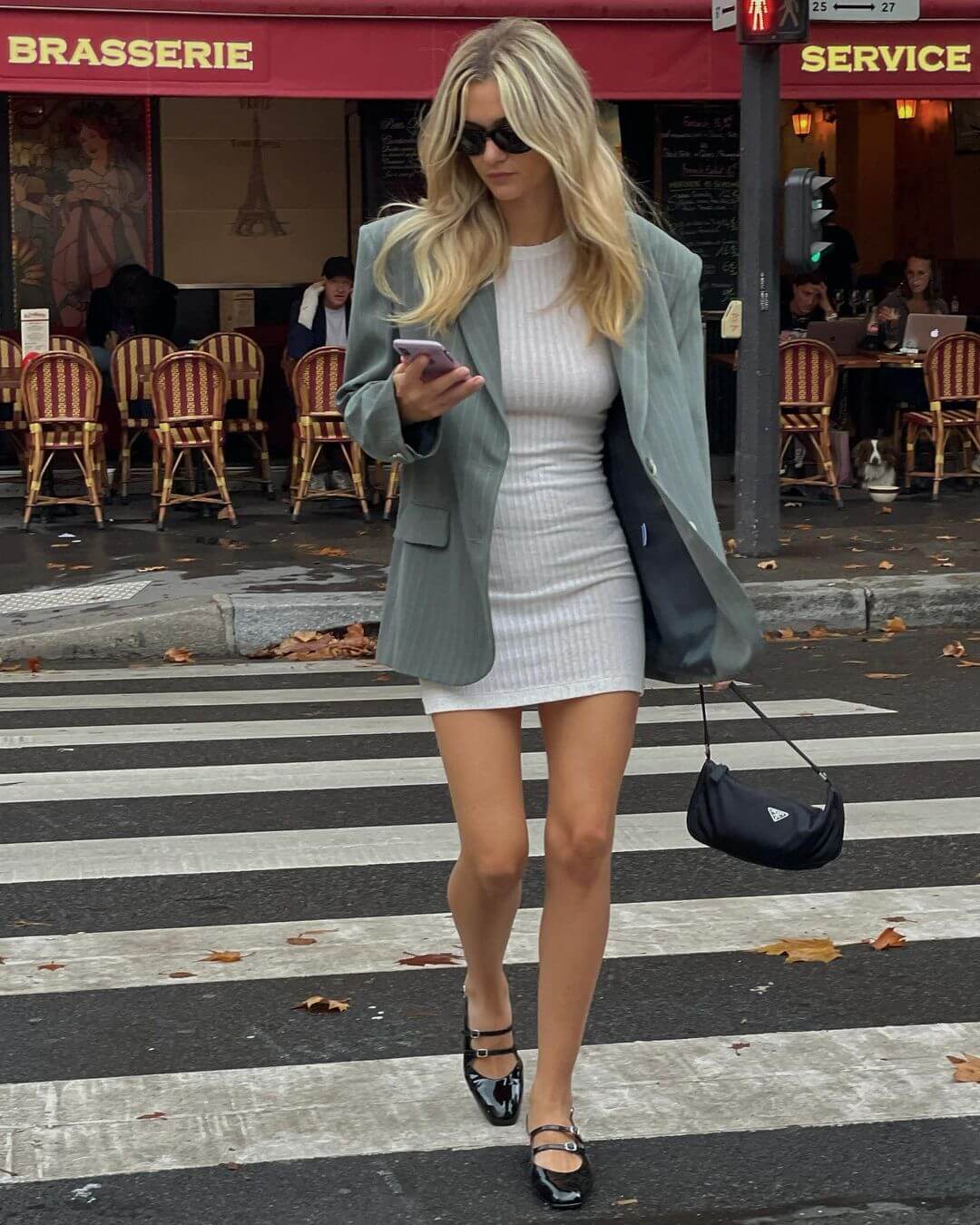 Photo via @annelauremais
2) Mini Dress & Ballet Flats
When in doubt, you can always rely on a trusty blazer to throw together a last minute date night look. Just take an oversized fitted one and effortlessly layer it over a ribbed knit mini dress. You can complete the look with some charming Mary Jane flats or swap that with some boots or heels for added height.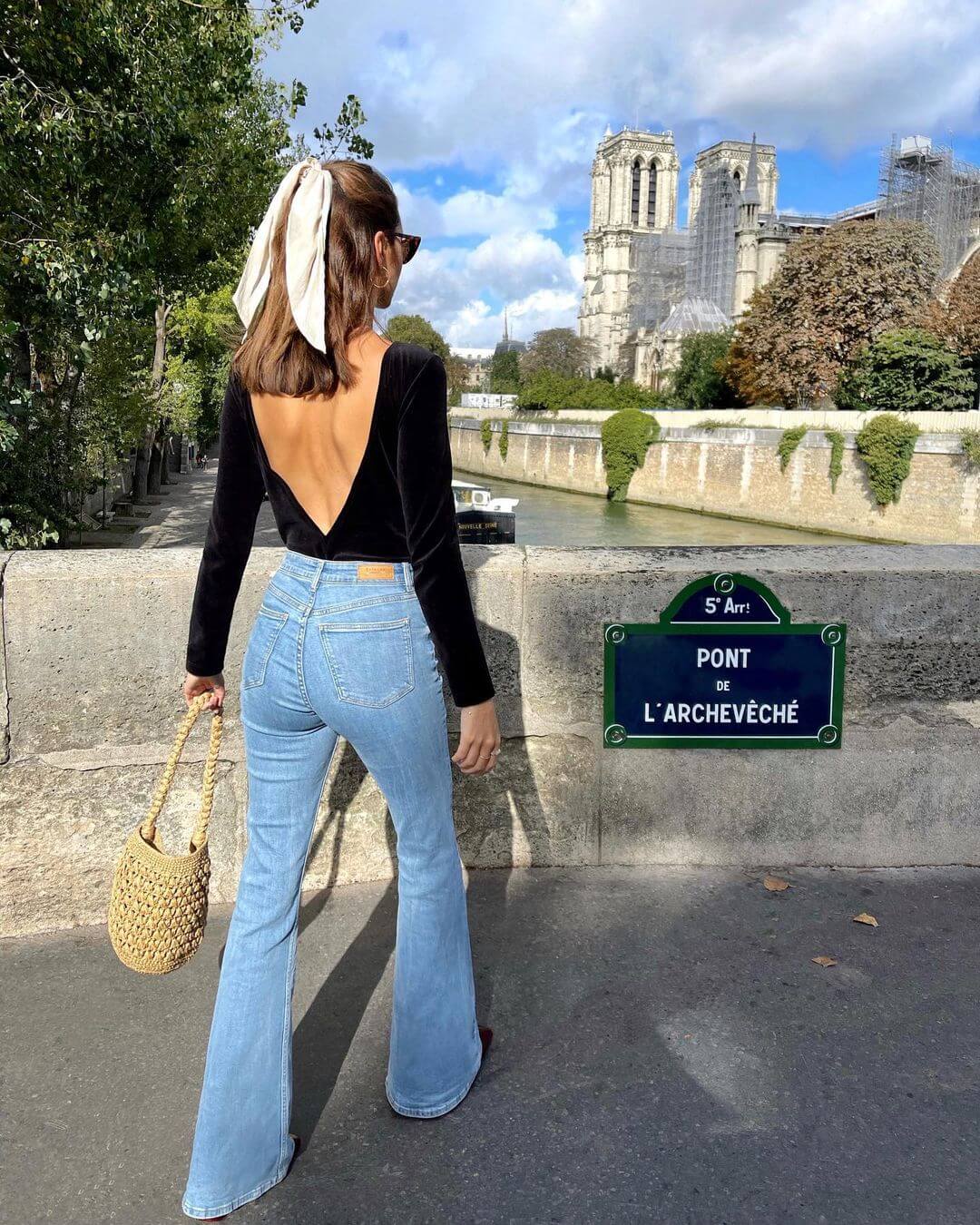 Photo via @mariellehaon
3) Backless Top & Bows
We love this backless top ensemble as it adds a bit of sultry vibes to an autumnal date night outfit. The exposed back acts as a tasteful rendition of the hugely popular cut out trend. We especially adore this top when styled with some flared denim. Even the long hair tie adds to the classically romantic aesthetic. Since fall just got started, you can easily get away with carrying your summer straw totes.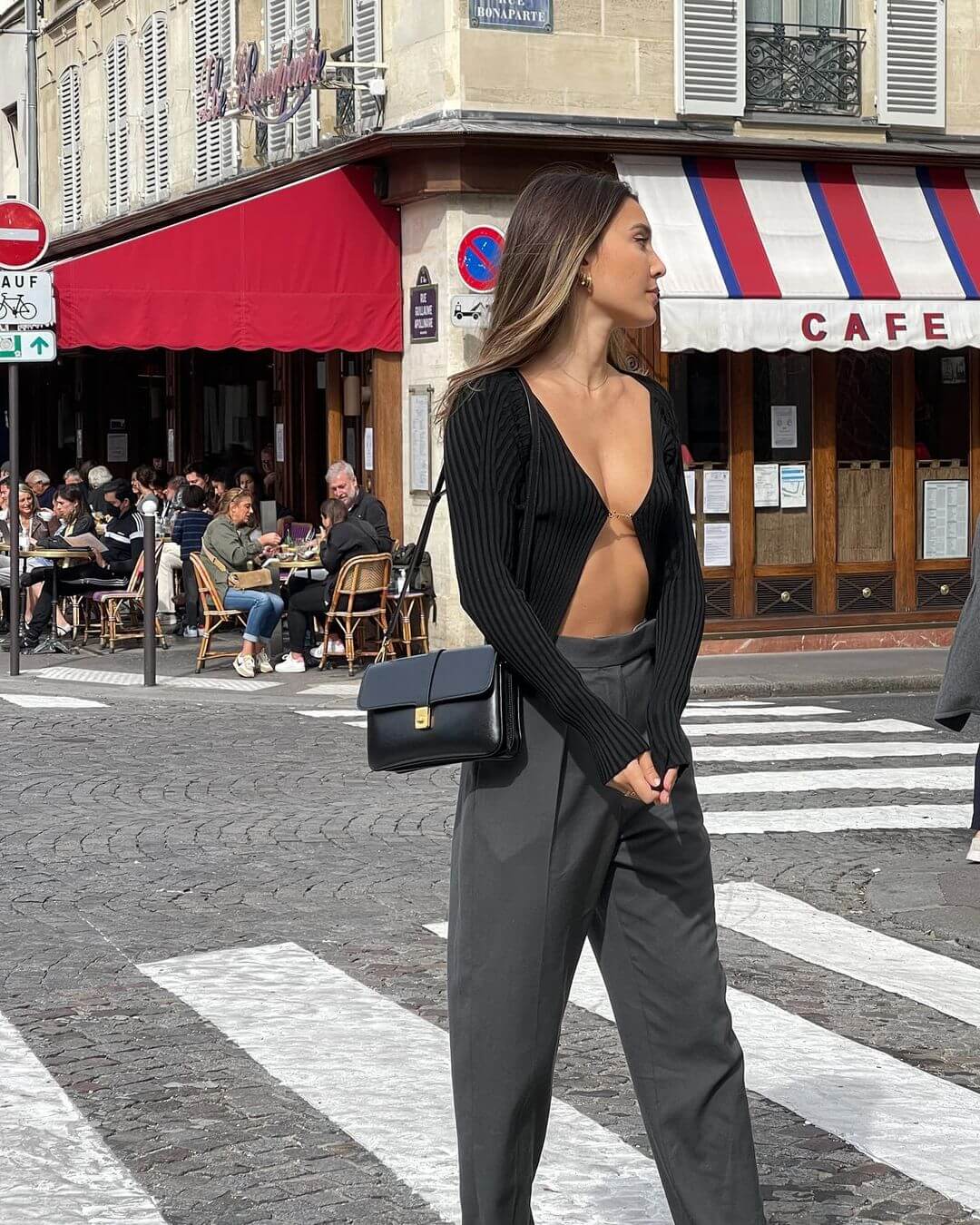 Photo via @wendyswan
4) Cardigan as a Top
If you're over the classic and cute frocks, we've got a modern look with a twist. Simply style your cardigan as a top with a pair of high-waisted, wide-leg trousers. It shows quite a bit of the skin, but the menswear-inspired pants help rein things in, taking away from the overly risque effect. As for the finishing touches, a box bag and some gold hoop earrings are all you need.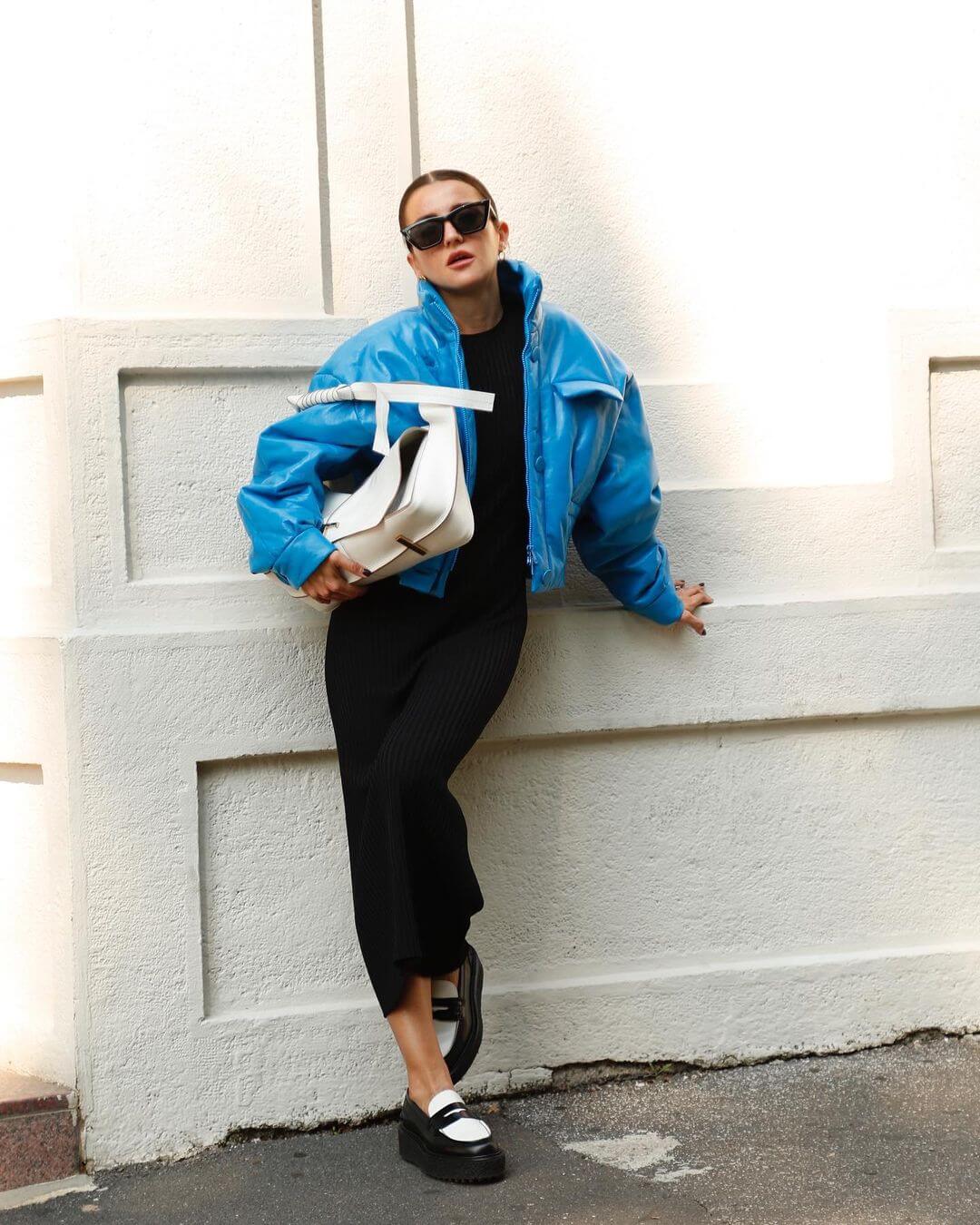 Photo via @alexandrapereira
5) Puff Piece
The arrival of fall means we need to be diligent in layering and one of the more trendy options this season is the puffer jacket. We adore this cool girl look Alexandra put together featuring the pop blue coat layered skillfully over a maxi knit dress. This is an outfit that is both trend right and femme enough to sport on your next date. Amp up the fashion girl vibes with none other than chunky sole loafers.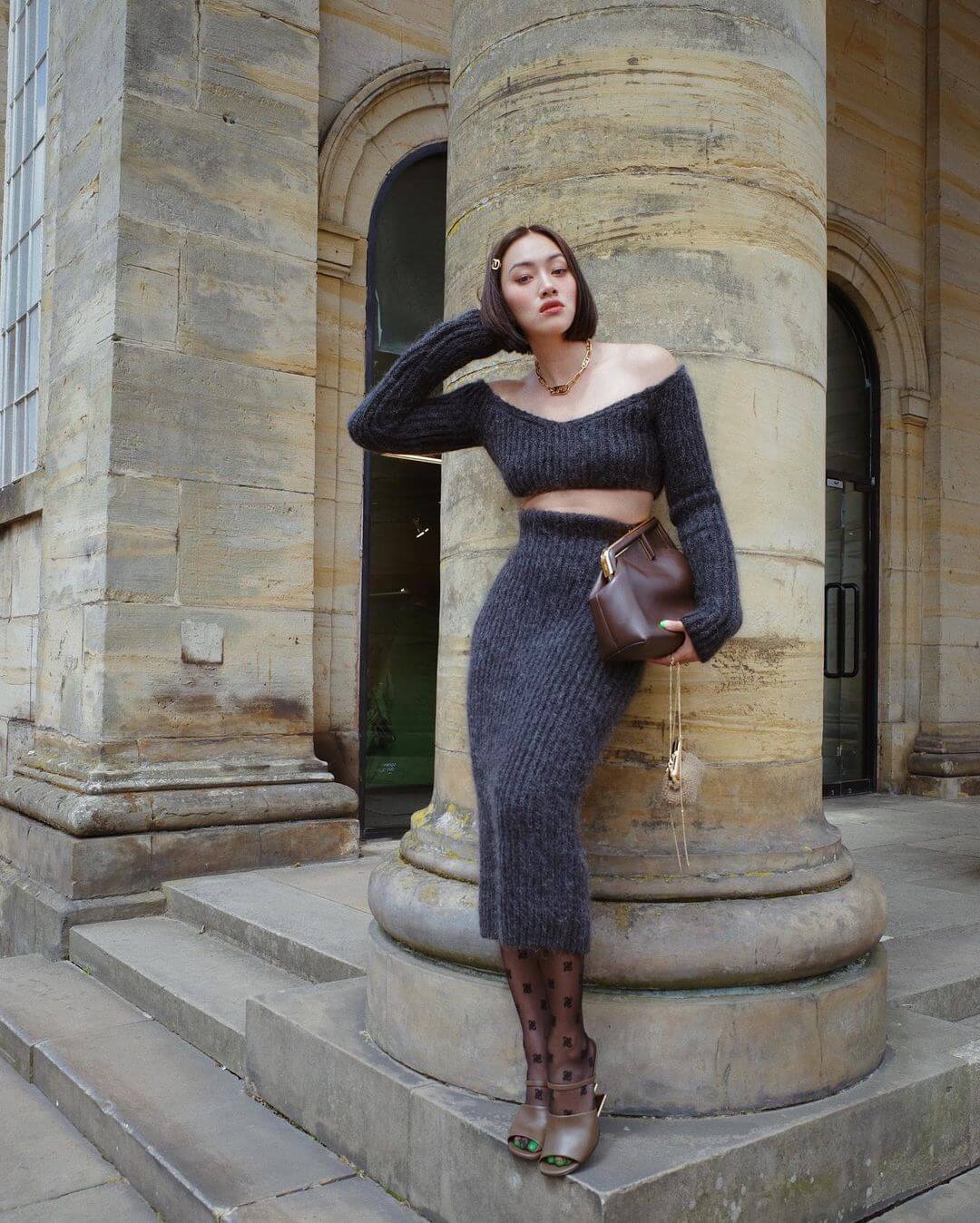 Photo via @handinfire
6) Cozy Knit Sets
Knits are not groundbreaking for fall, but when they take the form of an elegant two piece crop top and midi skirt, they are immediately reinvented into something fresh and new. A knit dress or set, such as the one Tiffany is wearing above, is ideal for an afternoon at a winery or an intimate dinner date. Feel free to accent it accordingly – either with a large clutch or some printed tights – or both!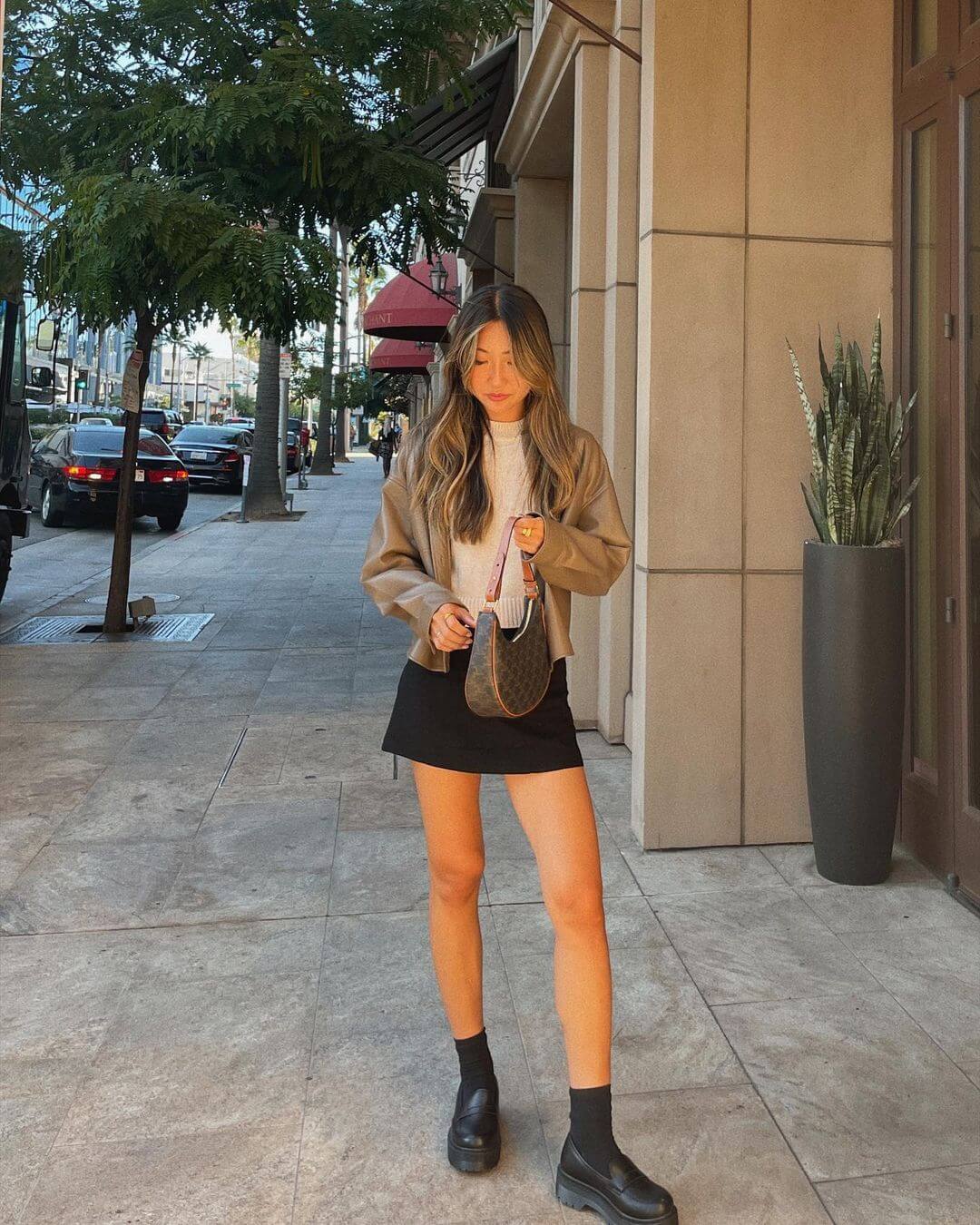 Photo via @itsyuyann
7) Loafer Love
Fall date night looks don't have to mean sacrificing comfort. Fortunately, this season's It shoe guarantees that. And in case you missed the memo, we're referring to loafers. We love how Yuyan puts a dainty flair on hers by teaming them with socks, a mini skirt and leather shacket. This modern 90s look is something you can wear to a picnic in the park at the beginning of fall.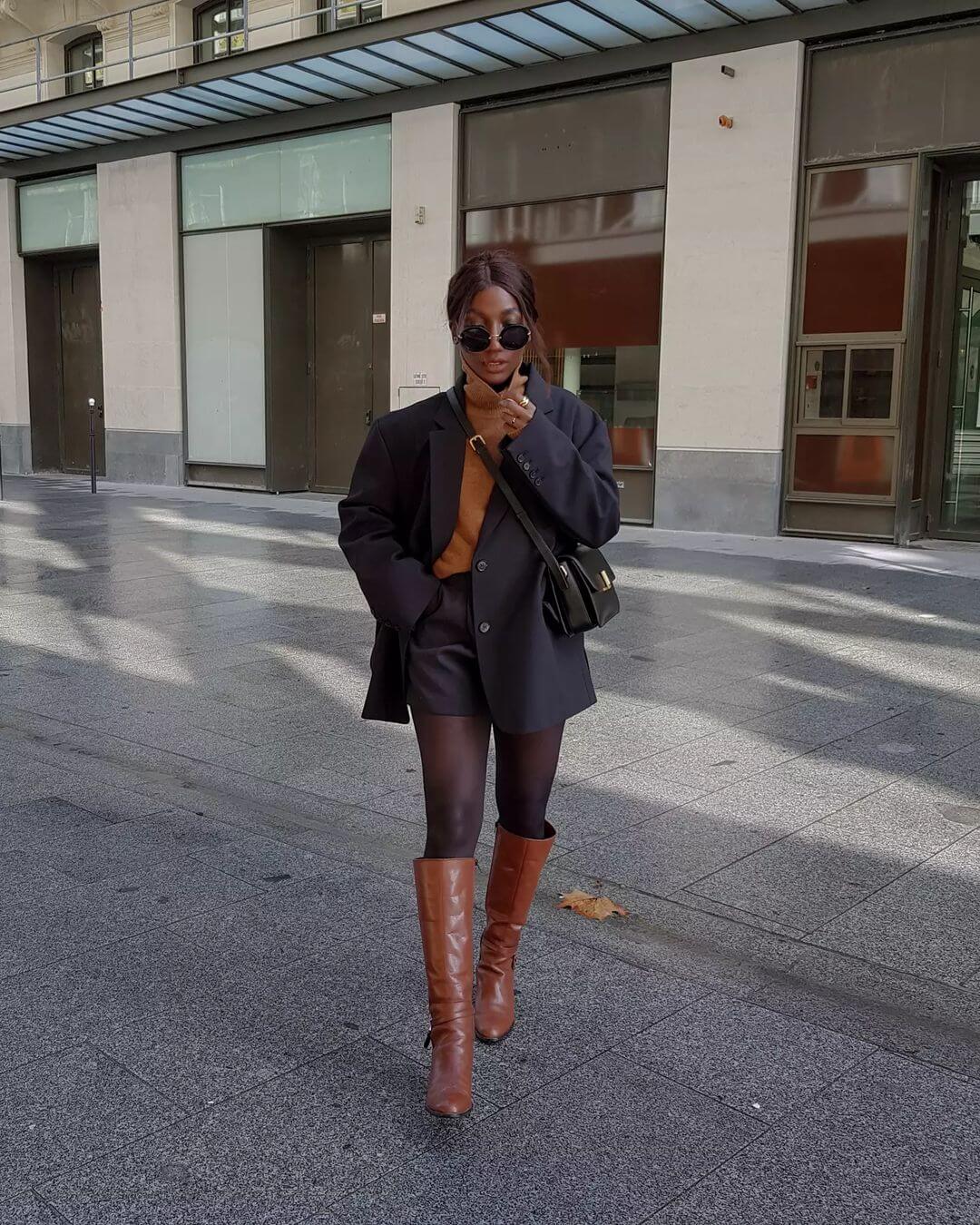 Photo via @basicstouch
8) Short Suit
We're not always into the matchy matchy effect, but this outfit was put together so tastefully, it's hard not to love it. We admire how the color of the footwear perfectly coordinates with the turtleneck layered underneath the oversized blazer. The color combo of black and cognac winds up looking incredibly rich and luxe, although the knee-high boots definitely steal the show. This is the look to wear to your next happy hour date.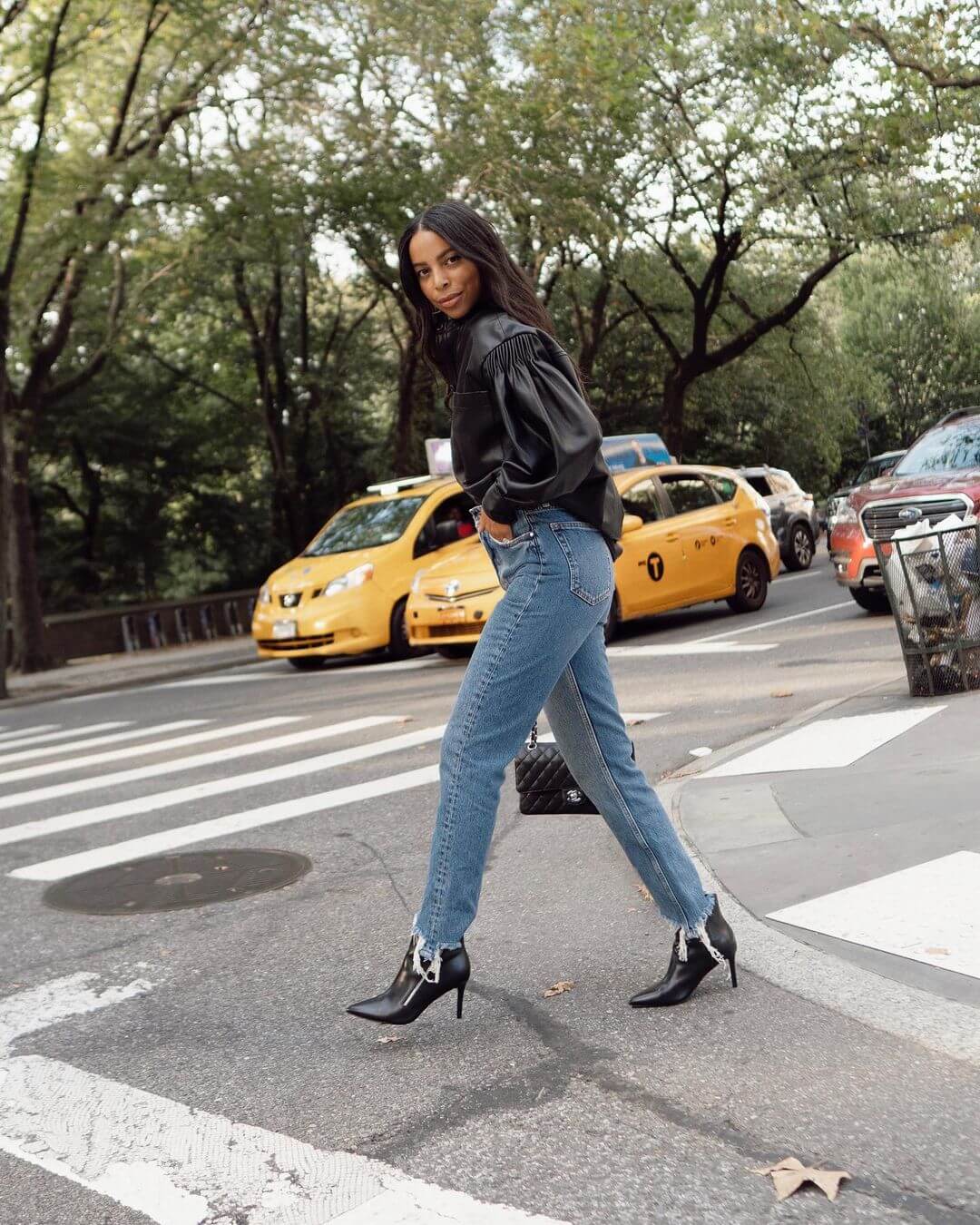 Photo via @waityouneedthis
9) Leather Moment
Next time you make plans with your SO, have a little leather moment by replicating this next inspirational outfit. Notice how the faux leather shirt is purposely unbuttoned, giving it a sultry, deep neckline. This style hack is no doubt the best way to expose some skin when wearing more modest pieces. The other leather accessories (handbag and heeled boots) tie the rest of the look together. With this ensemble, your date won't be taking his eyes off of you!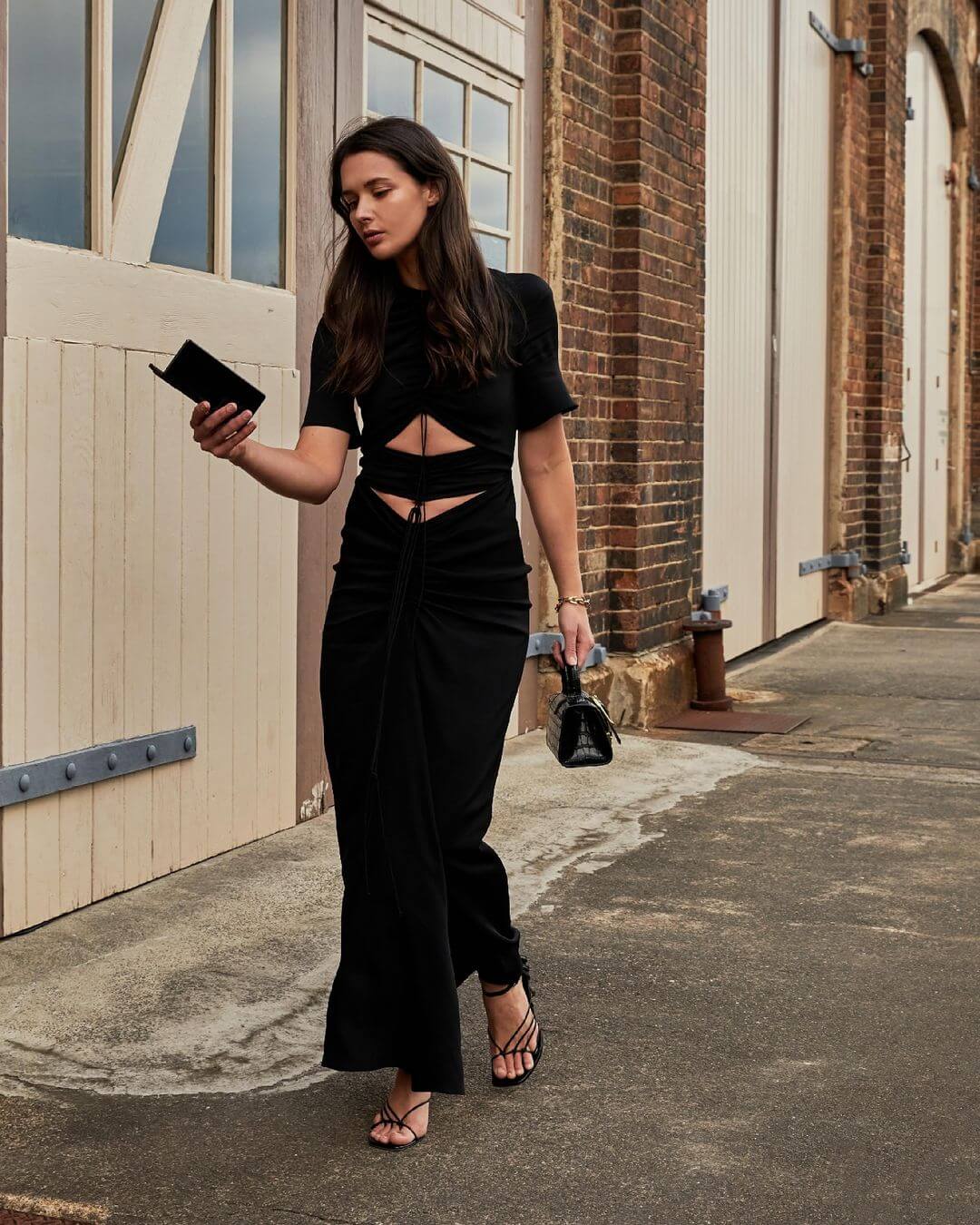 Photo via @harperandharley
10) Cutout Maxi Dresses
Some of the best fall date night looks involve the most simple pieces, like knit maxi dresses. This one is updated with cutouts making it the perfect option for a night out in the city! The best part? You'll be able to rework it into multiple looks all season long.

Knowing what to wear for a date night that accommodates the cooler weather can be a struggle. But the 10 fall date night looks above basically have you covered for every outing. They're not only universally flattering but will leave you feeling confident and radiant. Bookmark this edit for later so you won't have to spend endless hours figuring out what to wear later.
(Visited 1 times, 1 visits today)