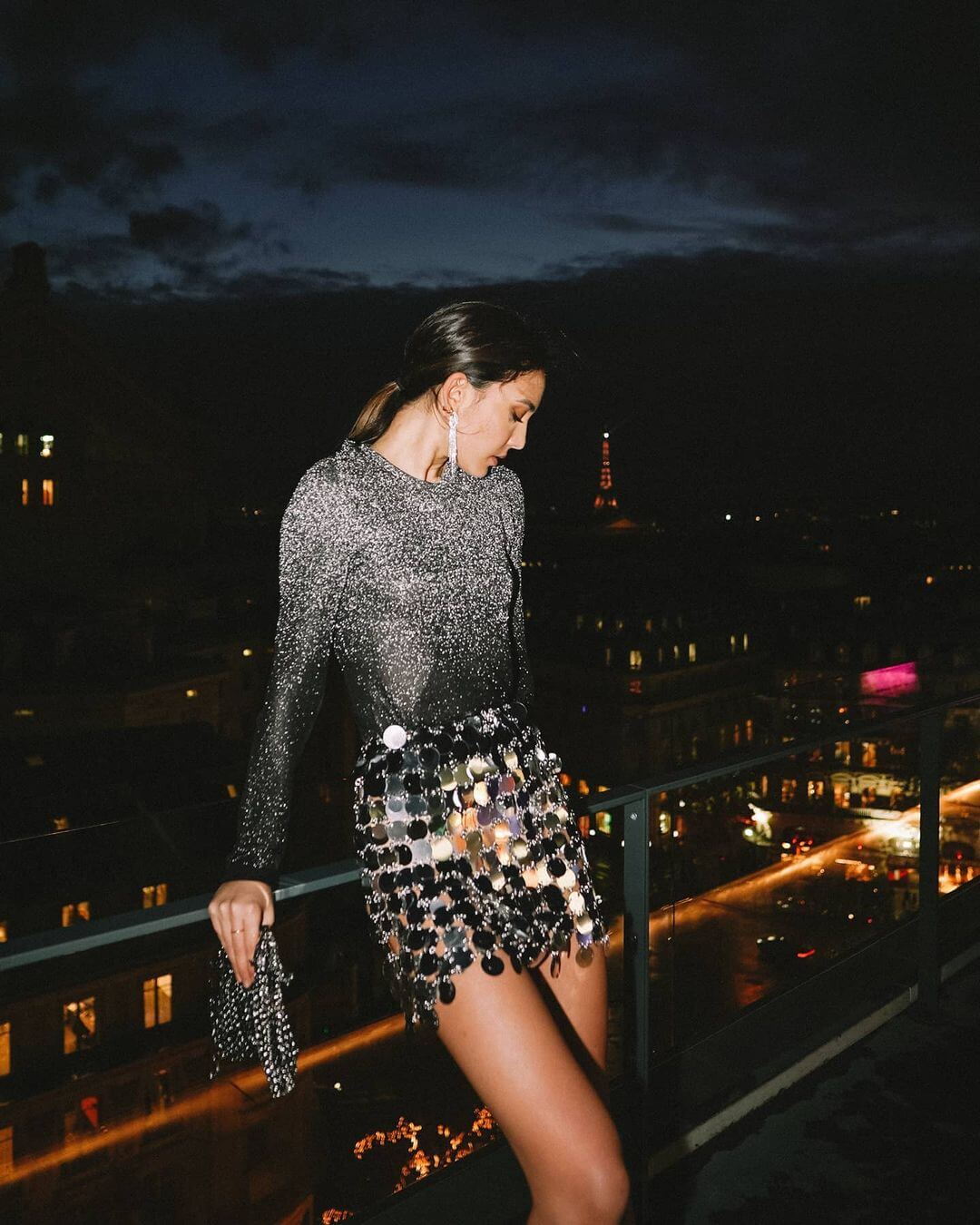 Photo via @wendyswan
The busiest time of the year is almost upon us and there is a lot that needs to be prepped with the holiday party invitations rolling in and unexpected plans cropping up at the last minute. Perhaps one of the more exciting things to cross off your to-do list is your outfits. After a year of solitude like 2020, we will happily take on any event that allows us to get a little gussied up. If you, too, have a packed social calendar with galas, formal dinners, and nights out, you have come to the right place. Rather than wearing the same outfit formula for each occasion, we encourage you to step out of the box and try out multiple looks and different vibes. Not sure where to begin? No need to fret! This post encompasses 10 showstopping party looks that'll inspire you for the glamorous season. Not only that but they guarantee that you'll feel as good as you look!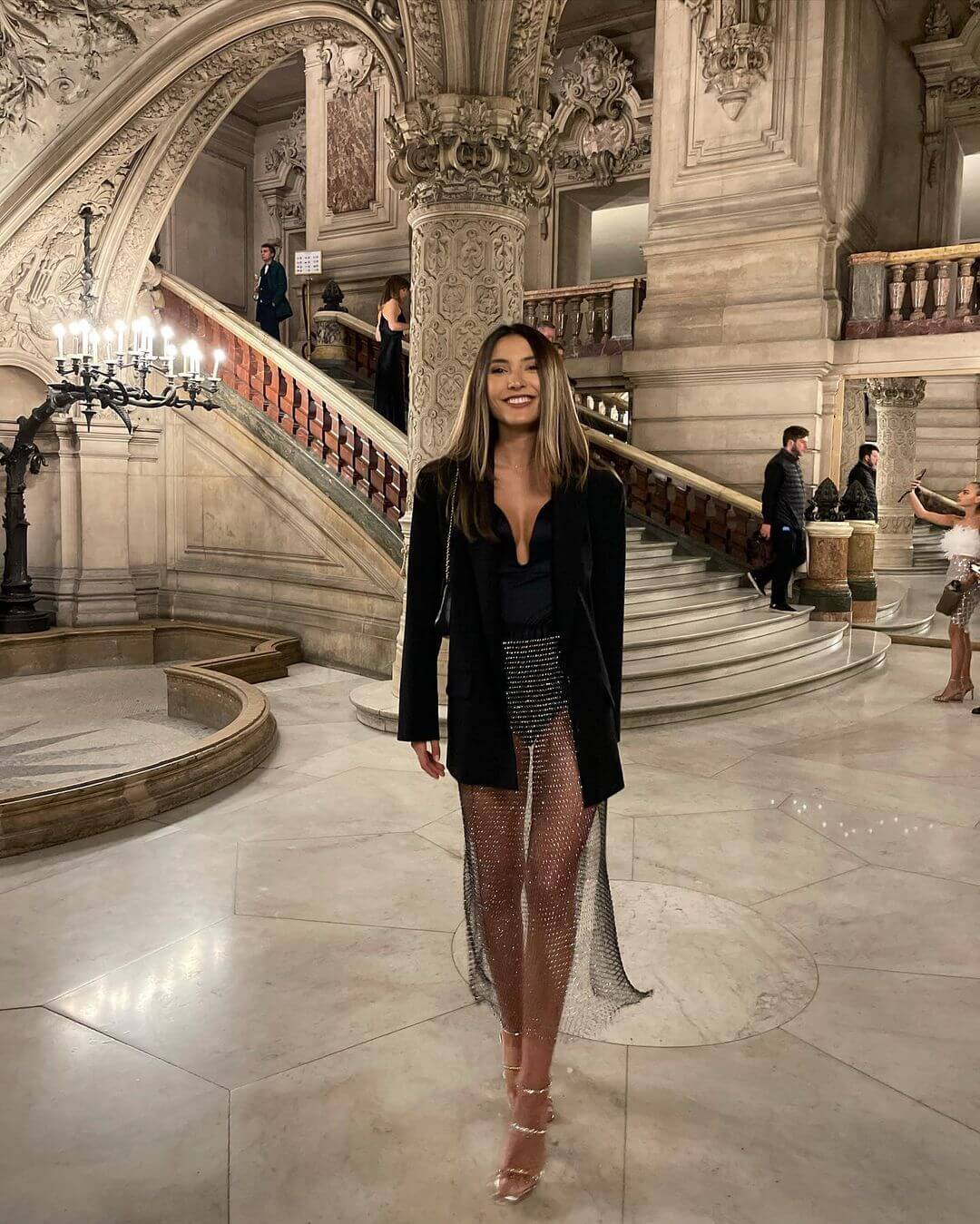 Photo via @wendyswan
1) A Little Transparency
For a look that's more daring and risqué (but still chic), the barely there trend is calling your name. Born out of the "naked dresses" seen on all of the top celebrities on the red carpet, the transparent aesthetic is a contemporary and fun twist on the formal evening gown. Take Wendy's masterpiece of a party look as Exhibit A. The sheer, jewel-encrusted midi skirt is simply stunning and would be an instant hit for New Year's Eve.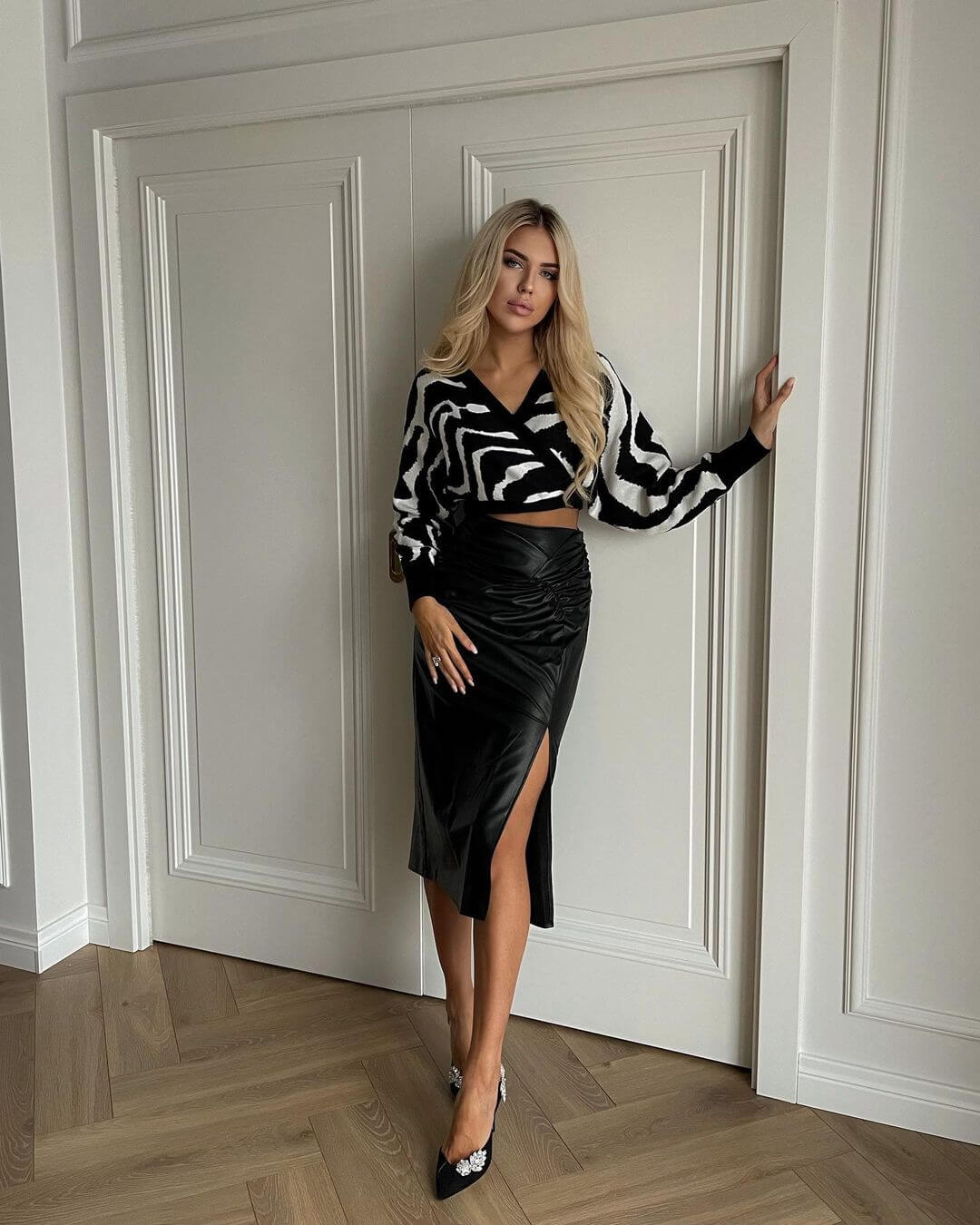 Photo via @lilysloanes
2) Pencil Pushers
We are here to advocate for the all mighty pencil skirt. A formalwear classic, this bottom never fails to make the wearer look expensive. For an update on this timeless piece, try out a faux-leather iteration at your next holiday event. As you can see, it makes for a masterful pairing with cozy knits and stylish patterns like zebra or any other animal print.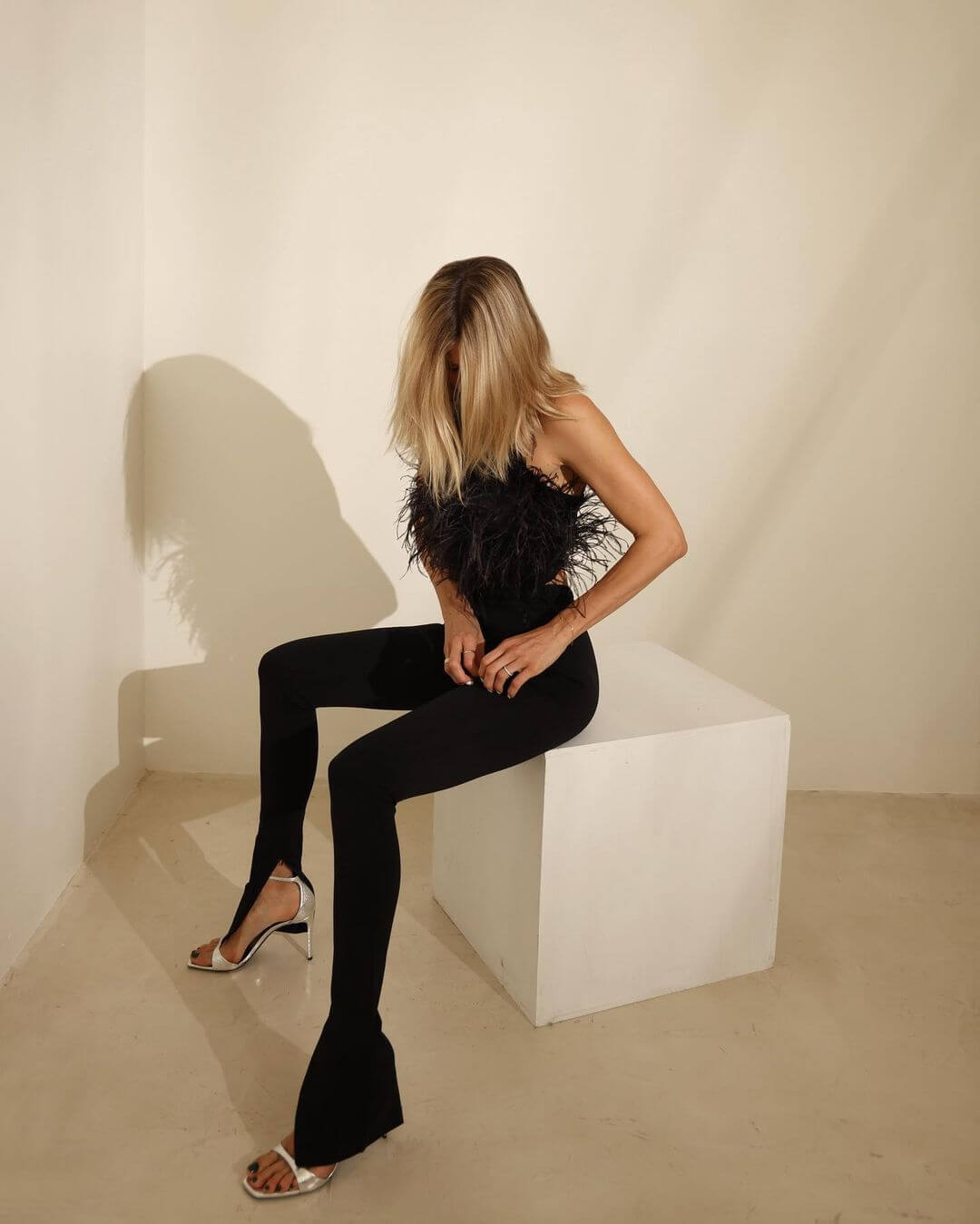 Photo via @stepsofstyle
3) Birds of a Feather
Nothing screams party quite like a piece adorned with feathers. If you're scoping out party looks for the holidays that immediately steal the show, this is the direction to go. Whether it be a feather embellished crop top as seen above or furry accents along the edges of a garment, it surely begs to be seen. Shop dramatic feathery pieces below to wear to your upcoming Christmas soiree or end of year event.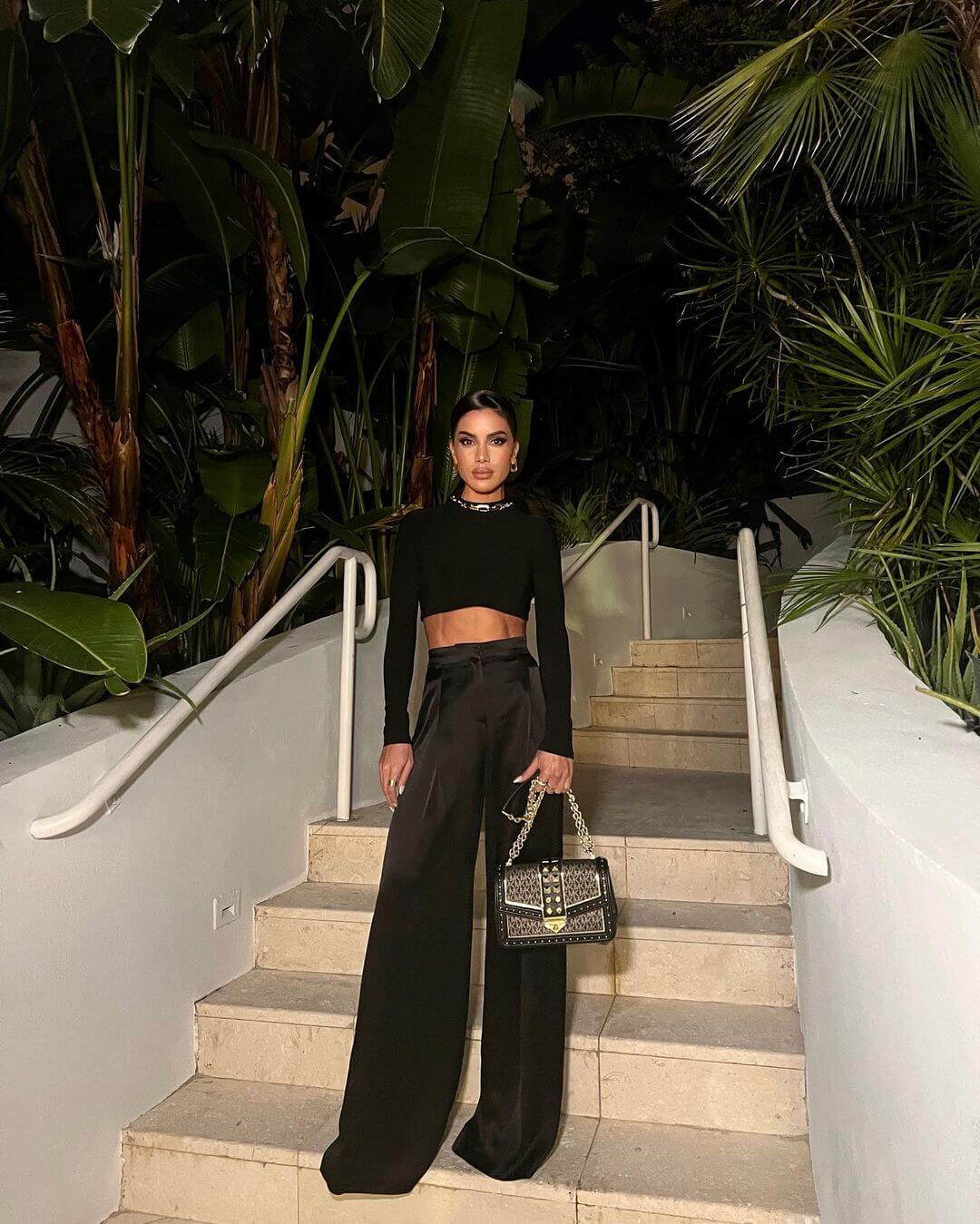 Photo via @camilacoelho
4) Wear the Pants
Here's proof that you can dare to skip the dress for even your most formal holiday celebration. Camila shines in a simple cropped shirt and satin trouser combination. The get-up, although simple, gets a dramatic twist thanks to the floor-sweeping pants. And it's just as effective as any other party dress. Level up the sleek vibe with a structured handbag and the slicked back hair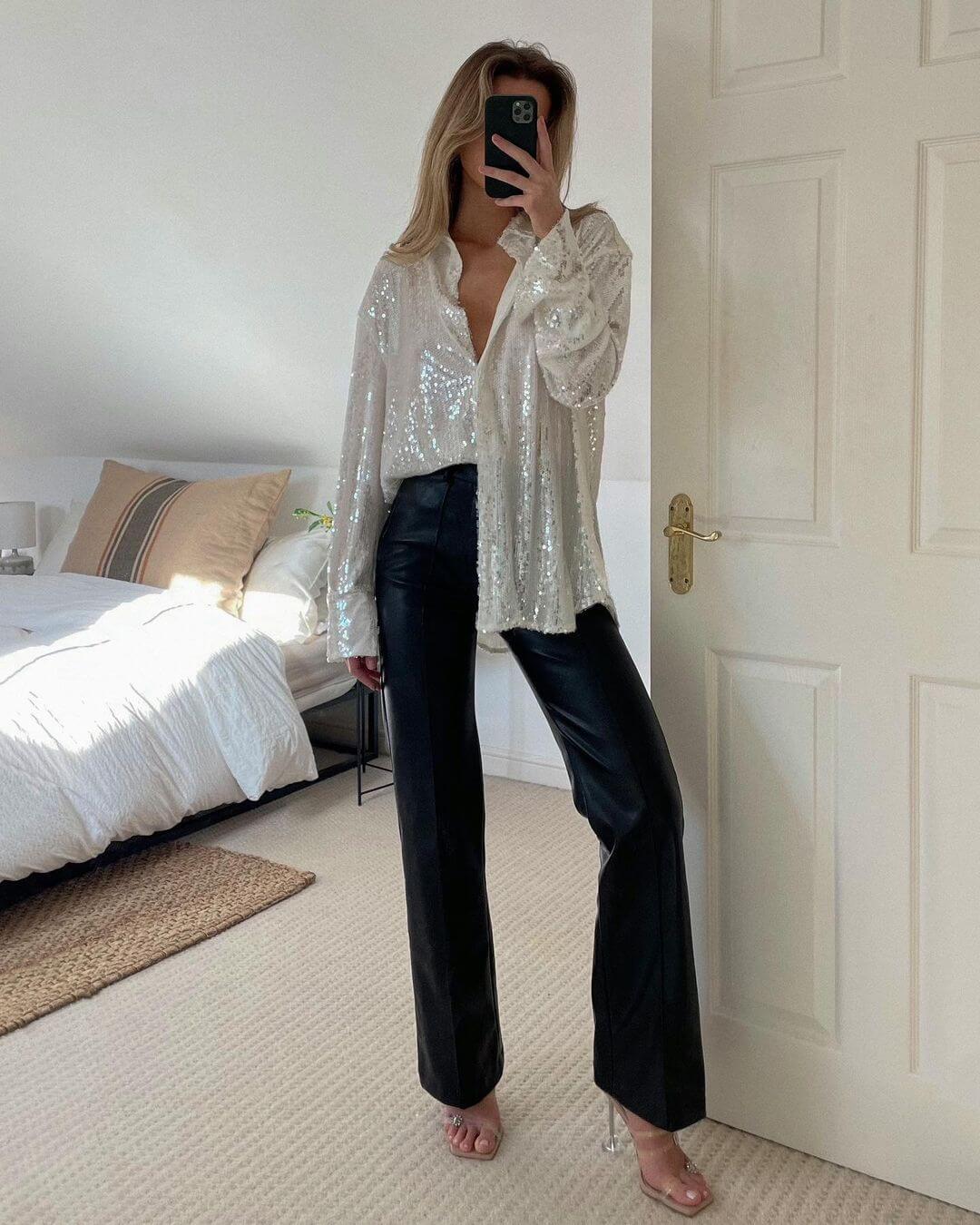 Photo via @_amyward
5) Sophisticated Sequins
When it comes to bold embellishments, there is a fine line between gaudy and chic. Our best tip is to stick to neutrals for a subtle but still sparkly look. This influencer takes a smart approach to sequins, loosely tucking a sequin blouse into faux leather trousers and PVC strap heels. The result is quite literally everything you could desire in an understated yet festive party look. The play on textures with the sequins and leather will be your MVP all season long.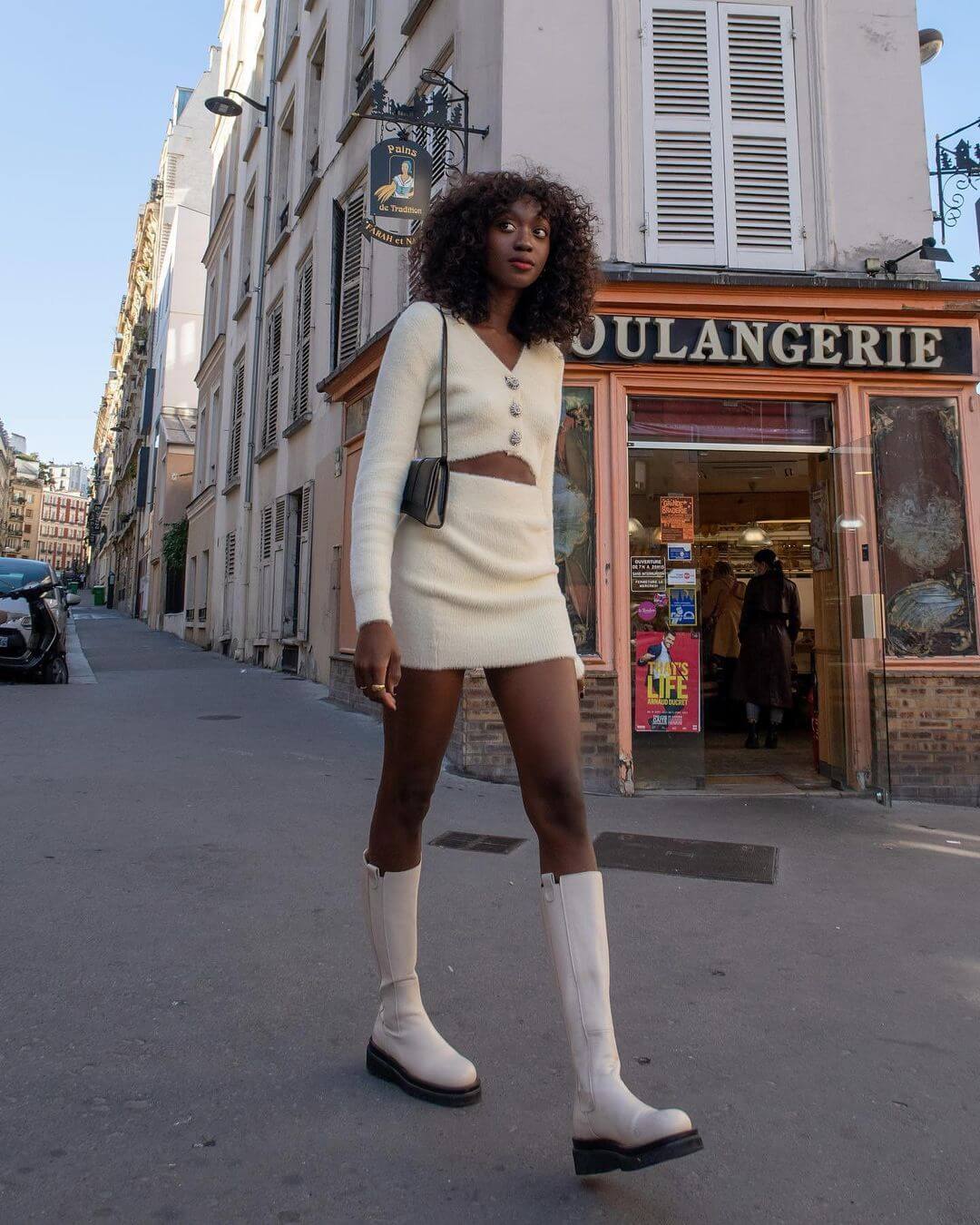 Photo via @emmanuellek_
6) Elegant Knits
Too busy to put together last minute holiday party looks? Coordinating sets are always reliable and requires no second guessing when it comes to styling. Elevated knitwear is still at the top of all of our wish lists and these cropped sweaters and mini skirt duos are worth every penny. Keep it seasonally appropriate by adding some tall boots.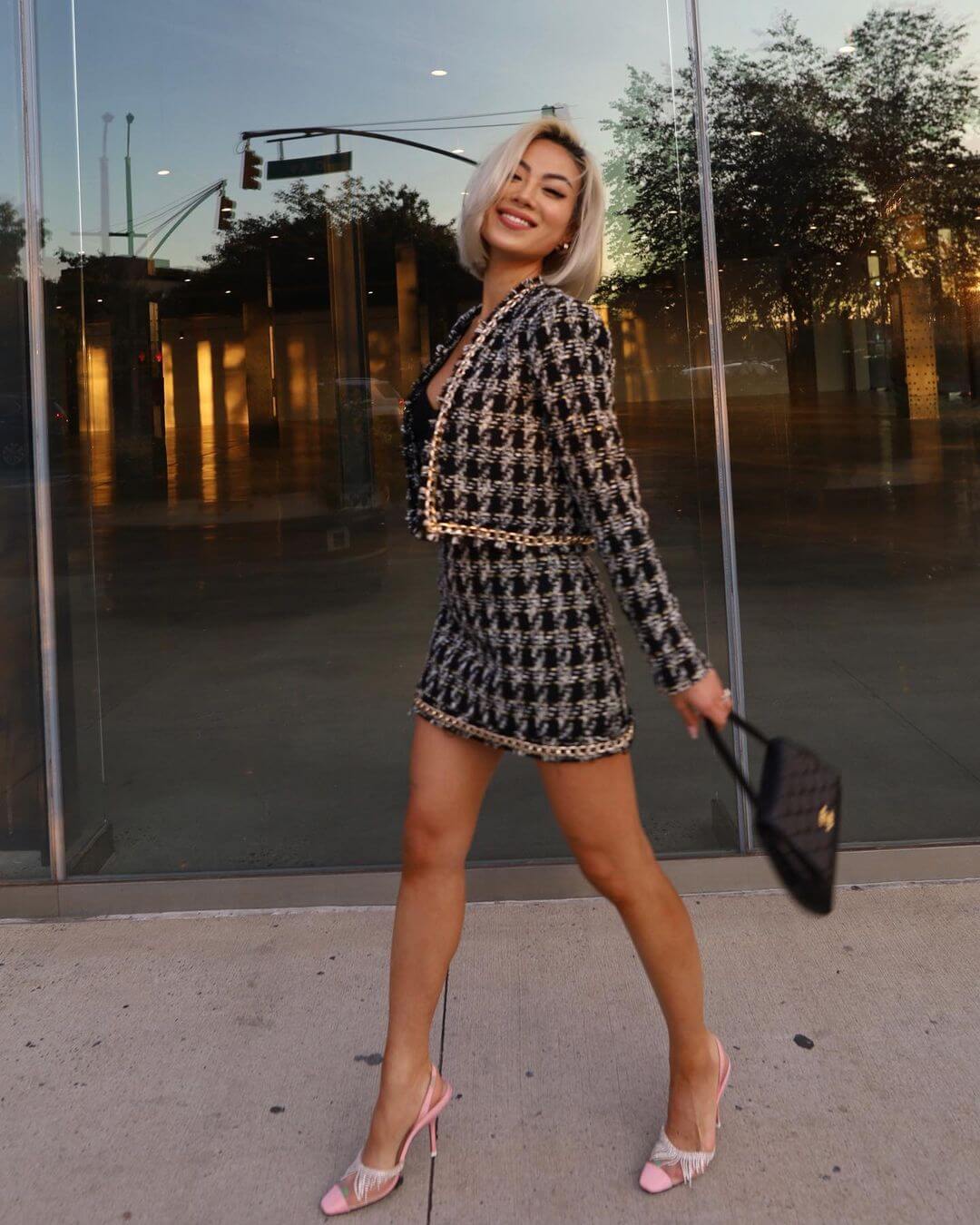 Photo via @ellenvlora
7) Holiday Tweed
Can you name a more sophisticated fabric than tweed? Probably not. Made famous by Chanel but easily accessible through all our favorite brands, this dashing look is a holiday must have. Having the ability to mold into any silhouette whether it be skirt, dress or coat, tweed is one of the few preppy chic styles that can make an entrance at even the most conservative function. Think office parties or charitable events.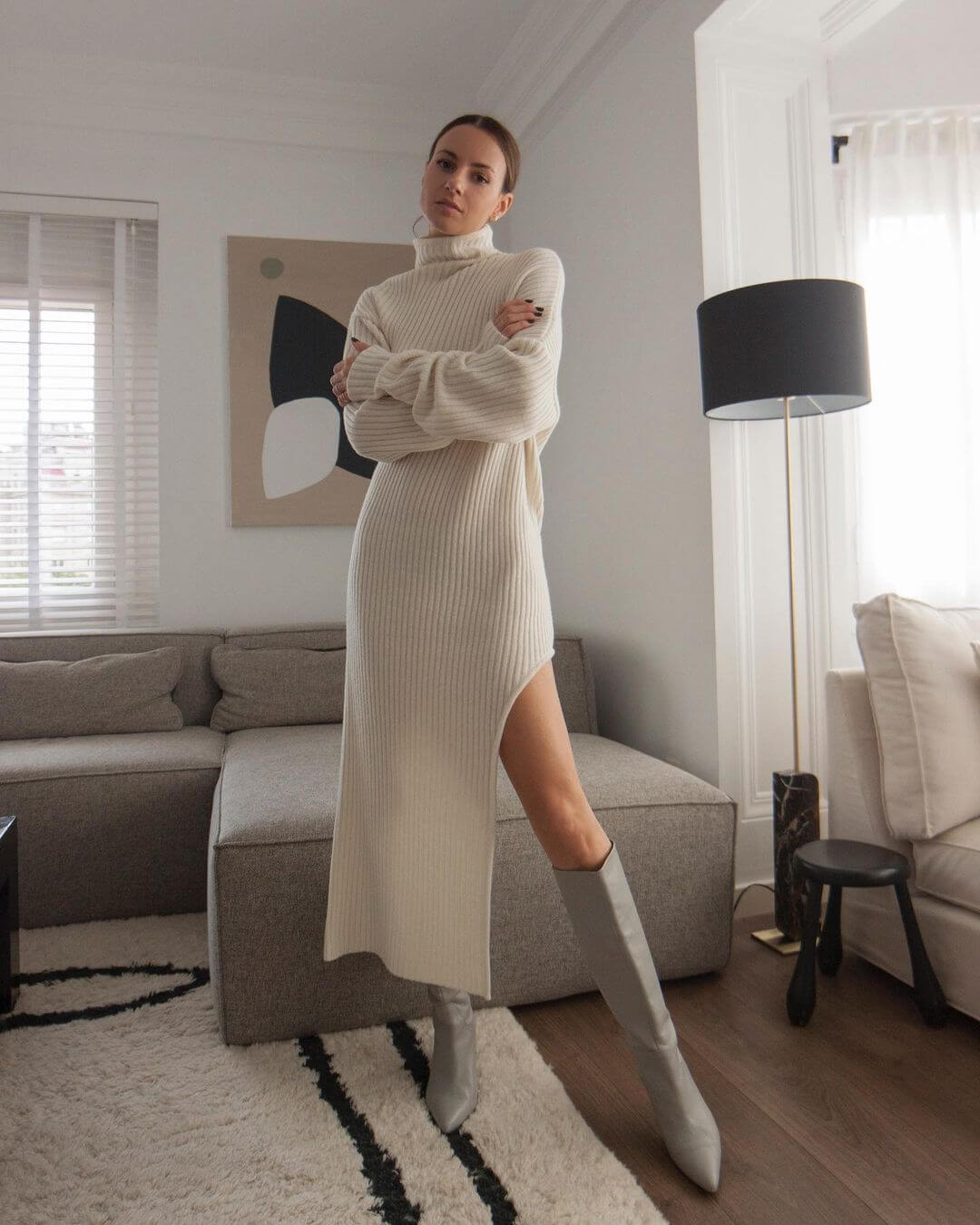 Photo via @zinafashionvibe
8) Contemporary Knitwear
If you are in need of an ornate holiday outfit that's brimming with comfort, look no further than a knitted maxi dress. Seemingly casual and low-key, you can always take it a step further with slouchy knee-high boots. Look for modern details like a high thigh slit or cutouts to achieve that nighttime appeal.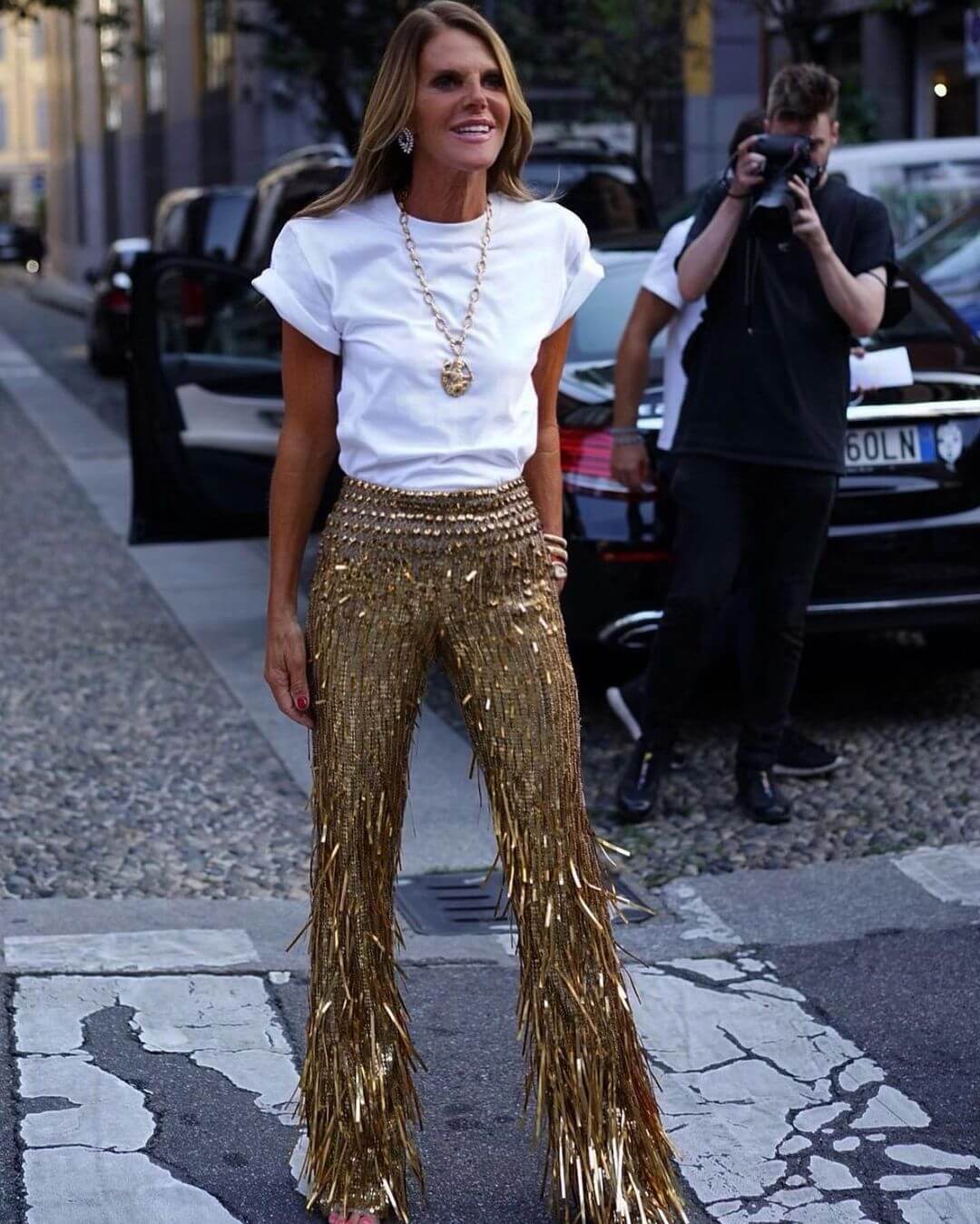 Photo via @annadellorusso
9) Party Pants
Shine bright like a diamond this festive season with a metallic piece bold enough to make everyone's jaw drop! Gold fringe pants tell the world that you're the life of the party and that you're ready to dance on the tables! These might be harder to find but any flashy, avant-garde metallic piece would be just as effective. To make things easier, we've put together several flashy pants below for your next holiday ensemble.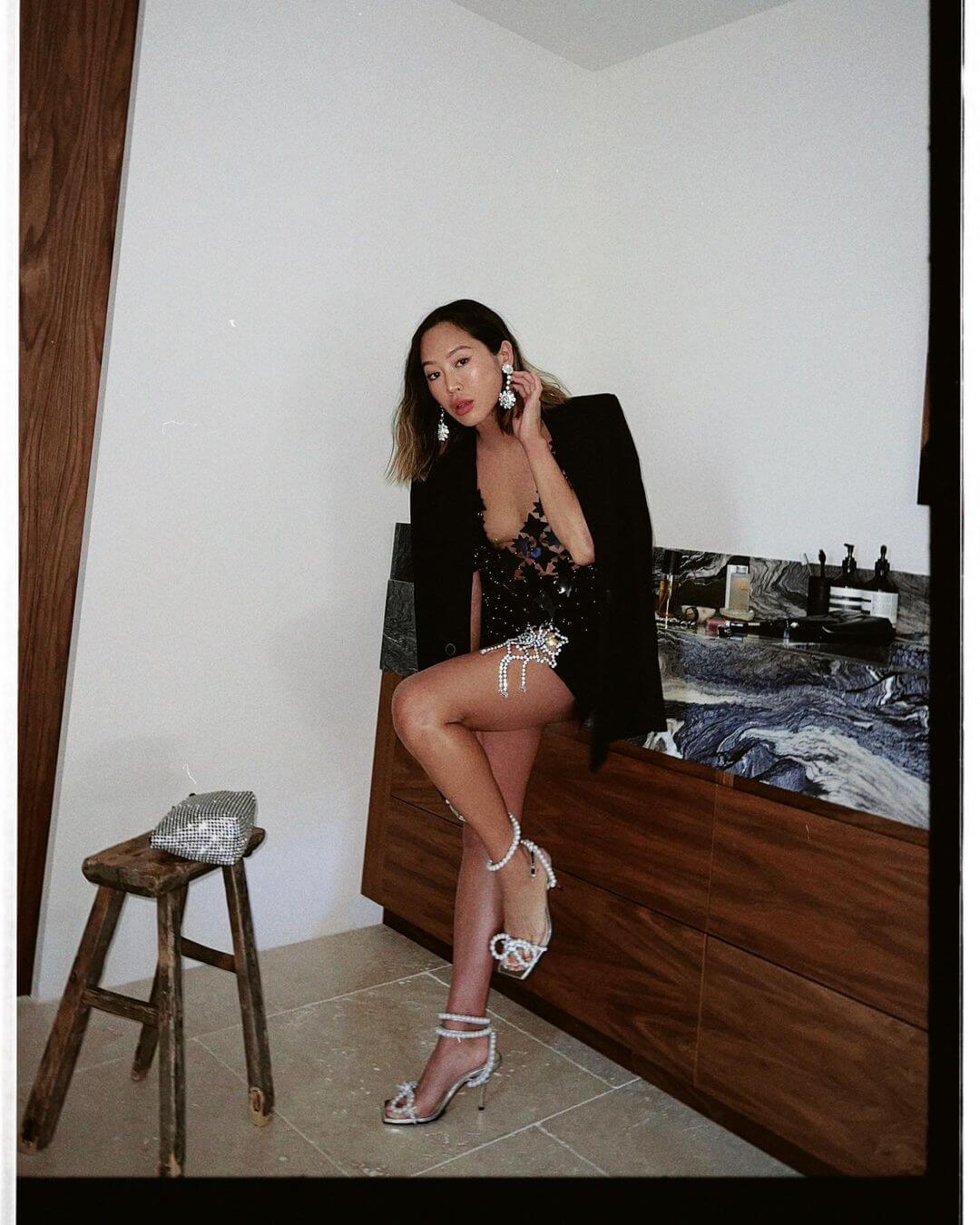 Photo via @aimeesong
10) Fancy Footwork
If the previous look was too forward for your liking, you could achieve the same effect through gleaming accessories. In particular, jewel adorned heels make for a beautiful effervescent pop without taking away from your outfit. You can then sprinkle on a metallic clutch and statement earrings for extra bling. The power of these accouterments is that they can make an outfit distinctively festive while maintaining an air of professionalism.

(Visited 1 times, 3 visits today)