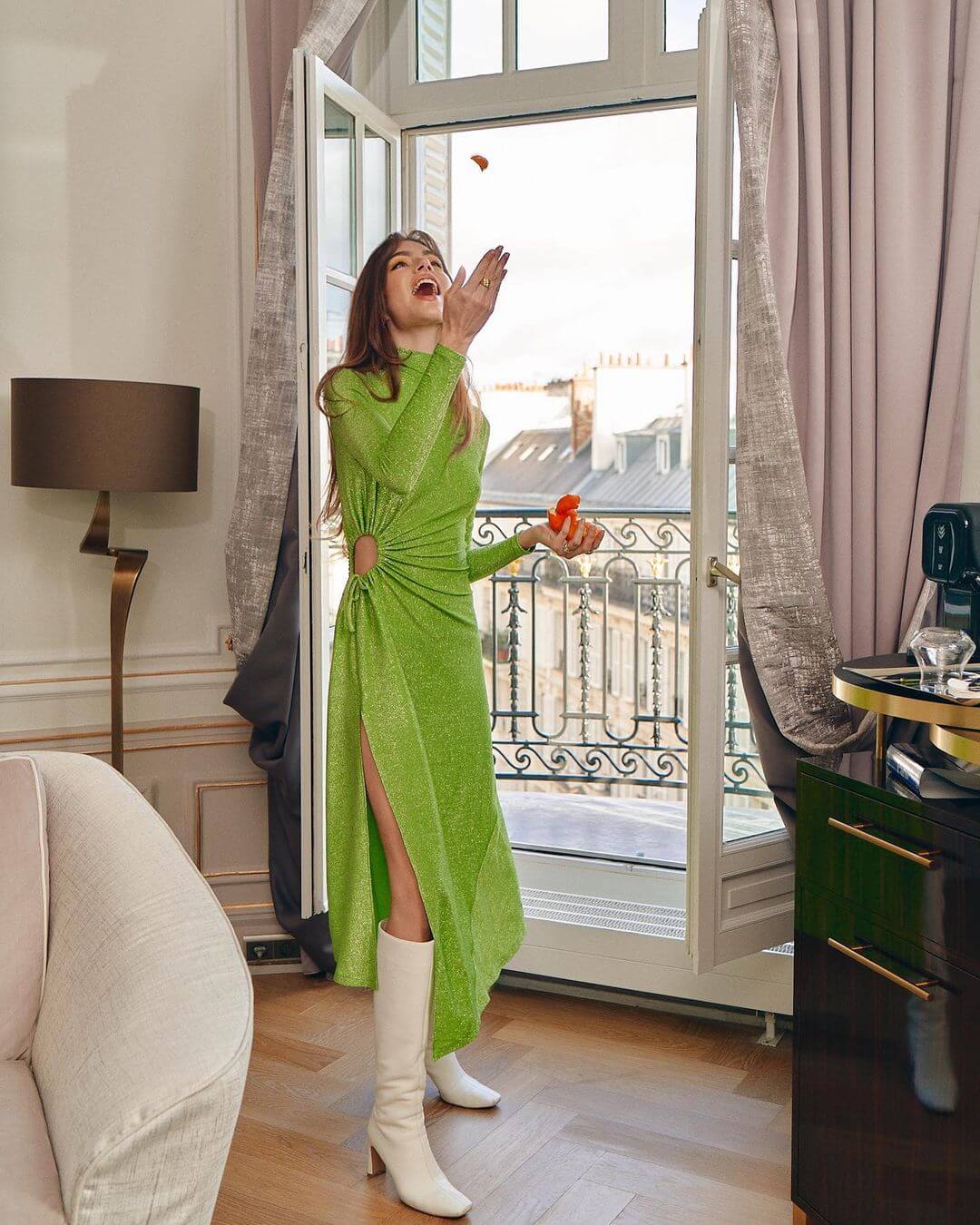 Photo via @maralafontan
With so many weddings postponed over the past two years, coupled with the plethora of engagements mid-pandemic, one can surmise that there are quite a lot of weddings on the horizon. You might not be the bride but you cannot deny the amount of work it takes into being a best dressed guest! One thing to consider as we inch closer and closer to the spring wedding season is to push those velvet numbers and moody prints to the back of the closet. Instead, you'll want to bring on the fun prints and standout shades. To help you along your journey, we pulled together 10 dreamy wedding guest outfits you can add to cart now and enjoy later.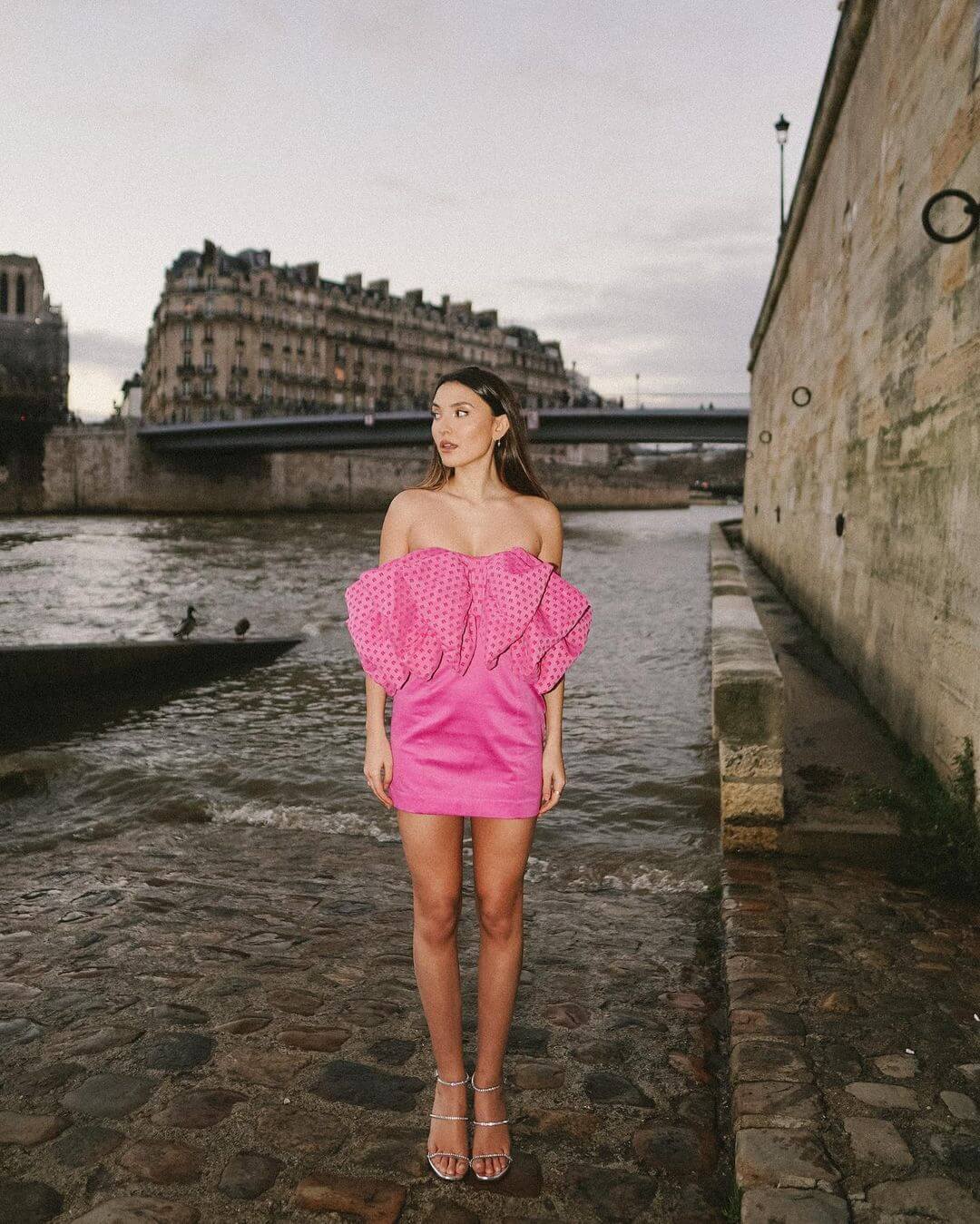 Photo via @wendyswan
1) Big Bows
For wedding season, wrap it up and put a bow on it – well, your outfit that is. The exaggerated bow trend is ultra feminine and a look that very much screams old Hollywood. A dress with this girlish adornment is a classy option for any upcoming wedding. You could even go as far as doubling down and accenting the dress with a delicate hair bow or heels adorned with a similar detail.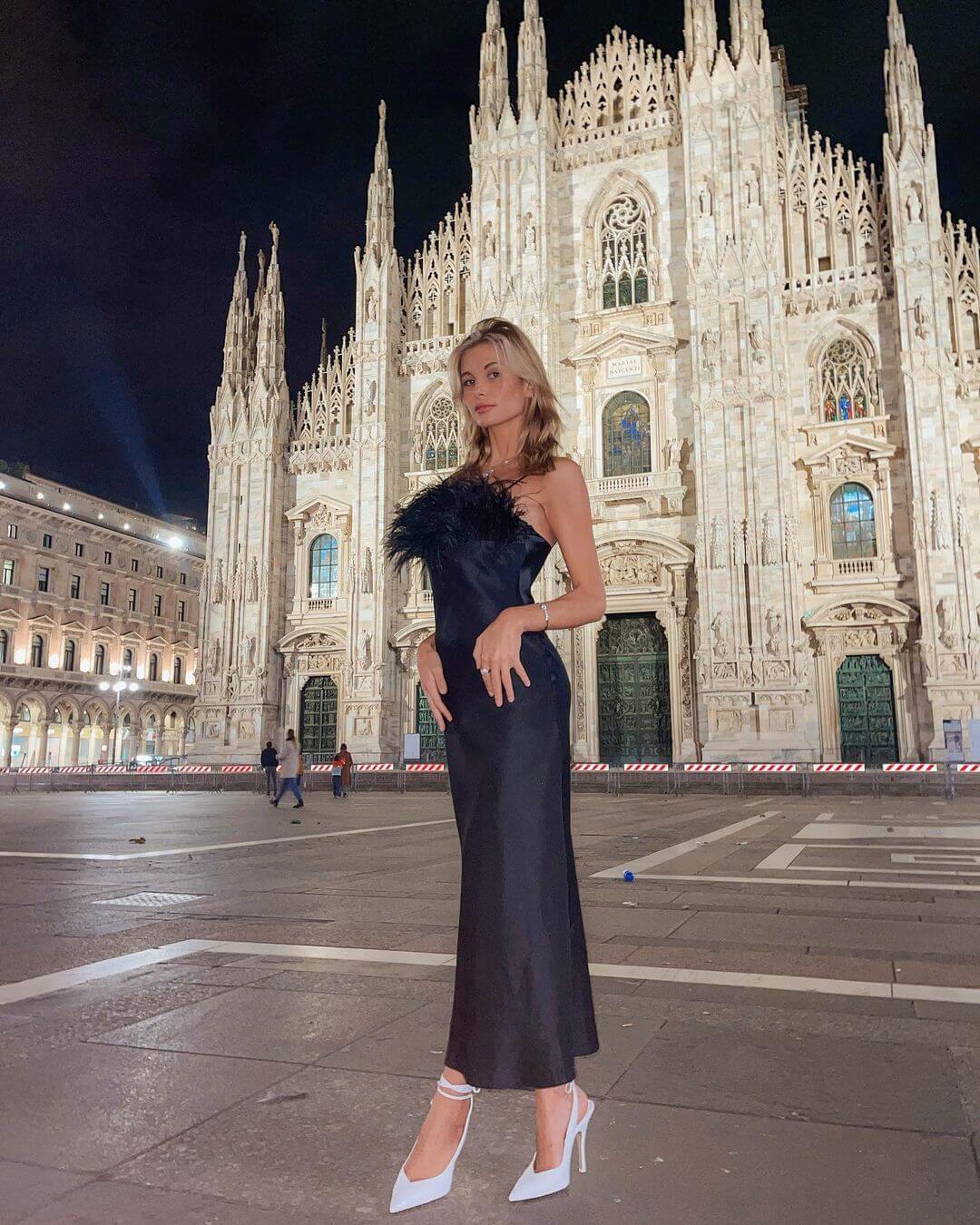 Photo via @xeniaadonts
2) Feathers
For chic wedding guest outfits that are meant to be admired on the dance floor, you have to go with feathers. This look, whether it be a full on feathered frock or a more simple feathered trim, is nothing short of luxe. It adds an electrifying effect to the most simple pieces – and exudes nothing but glam with every move you make. Best of all, it'll carry you beyond the spring wedding season into late summer nights and holiday parties towards the end of the year.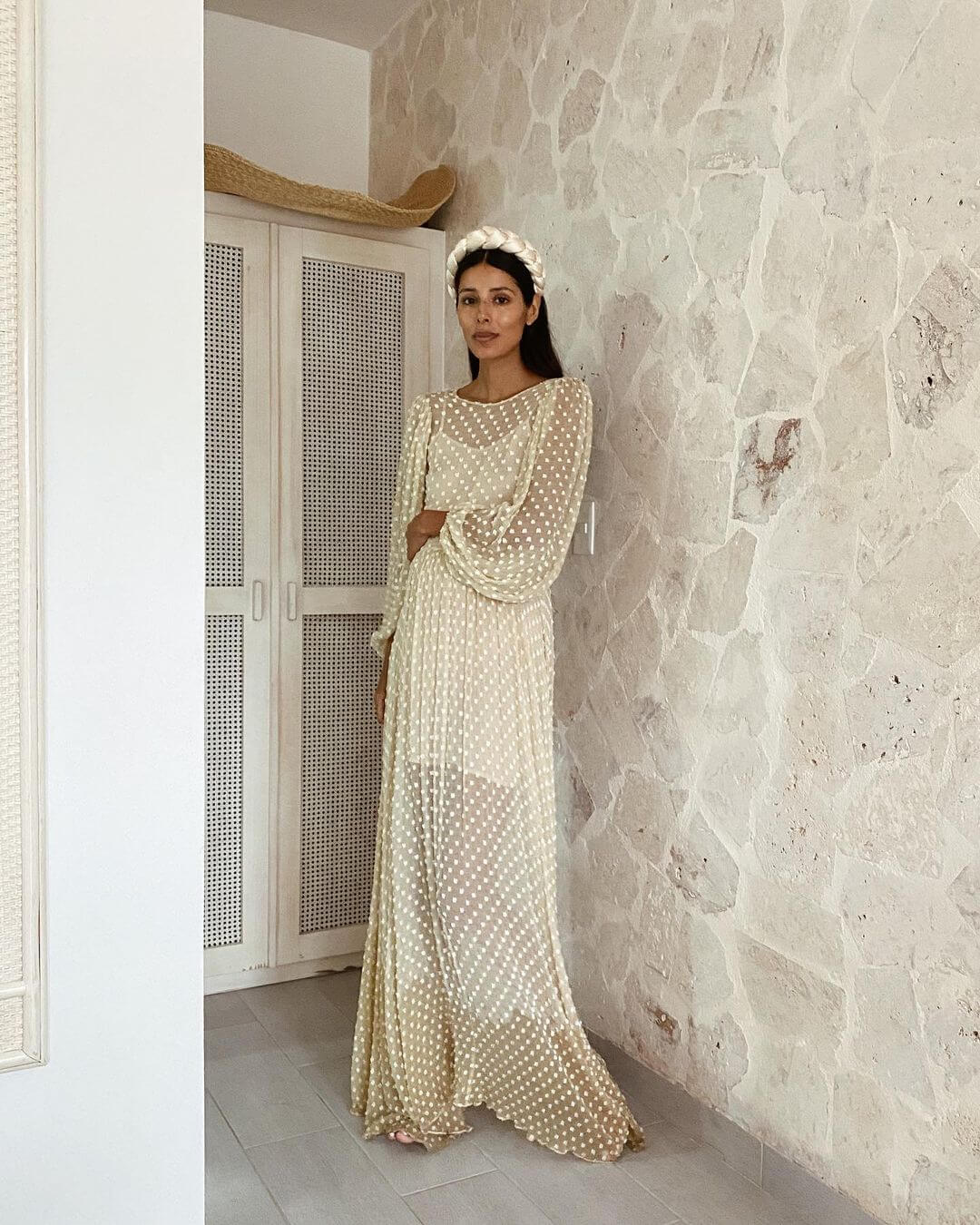 Photo via @babba
3) Goddess Effect
After a long break from nuptials and celebrations, you should consider wedding guest outfits that will steal the show. For us, there's non other than goddess-like dresses with floor sweeping silhouettes and semi transparent designs. This unveiling look is just the move you need for your next event. Take Babba's dress as prime example – the stunning one piece features a soft overlay that shows just a peek of skin underneath. It melds to the current barely-there trend without being too revealing, which makes it perfect for attending a ceremony and reception.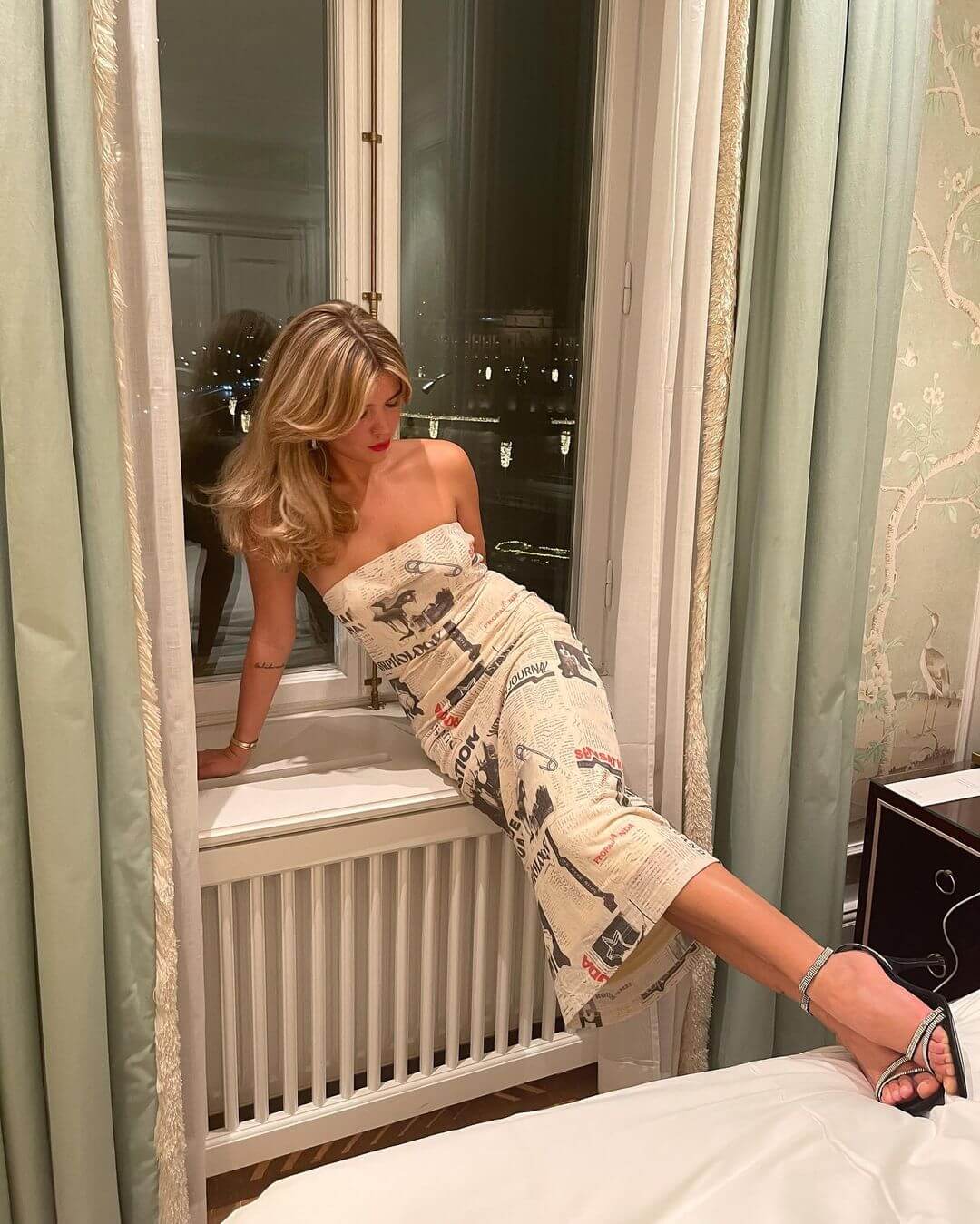 Photo via @matildadjerf
4) Abstract Prints
For a wedding guest look that is a bit more unprecedented, tap into the new print trend. Avant-garde patterns that could pass as both art and fashion continue to be wildly popular amongst trendsetters. Anything from illusionist shapes to shibori to fun newspaper prints like Matilda's look is fun and fashionable. This is definitely a trend that allows you to add a creative twist to your next wedding ceremony.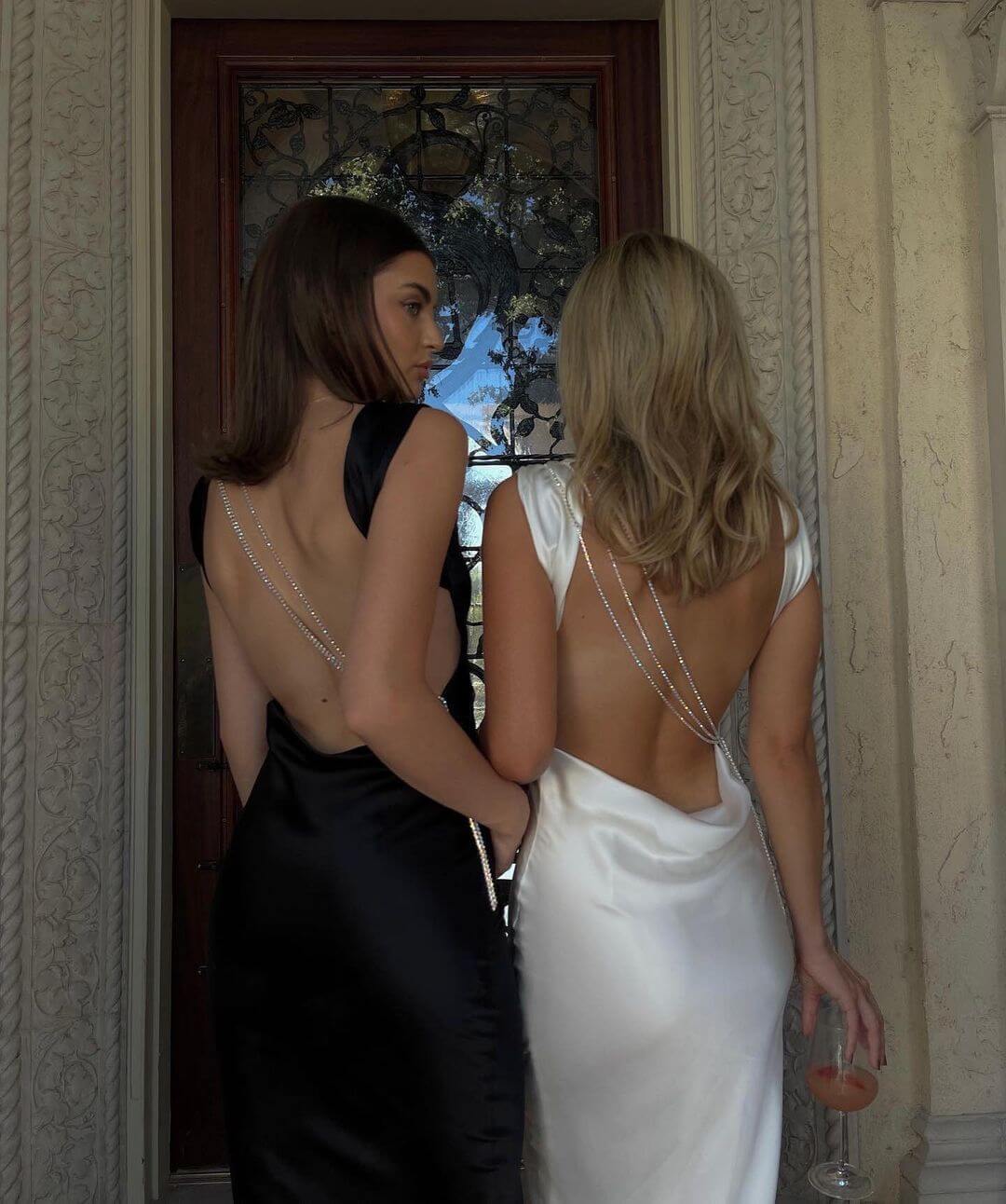 Photo via @cassdimicco
5) Crystals
An embellishment that is taking evening wear by storm is the crystal. Everything from the eponymous crystal bow heels all the way to crystal fringe on a gown is highly covetable this season. This is certainly a more opulent look that would be fitting for a black tie wedding.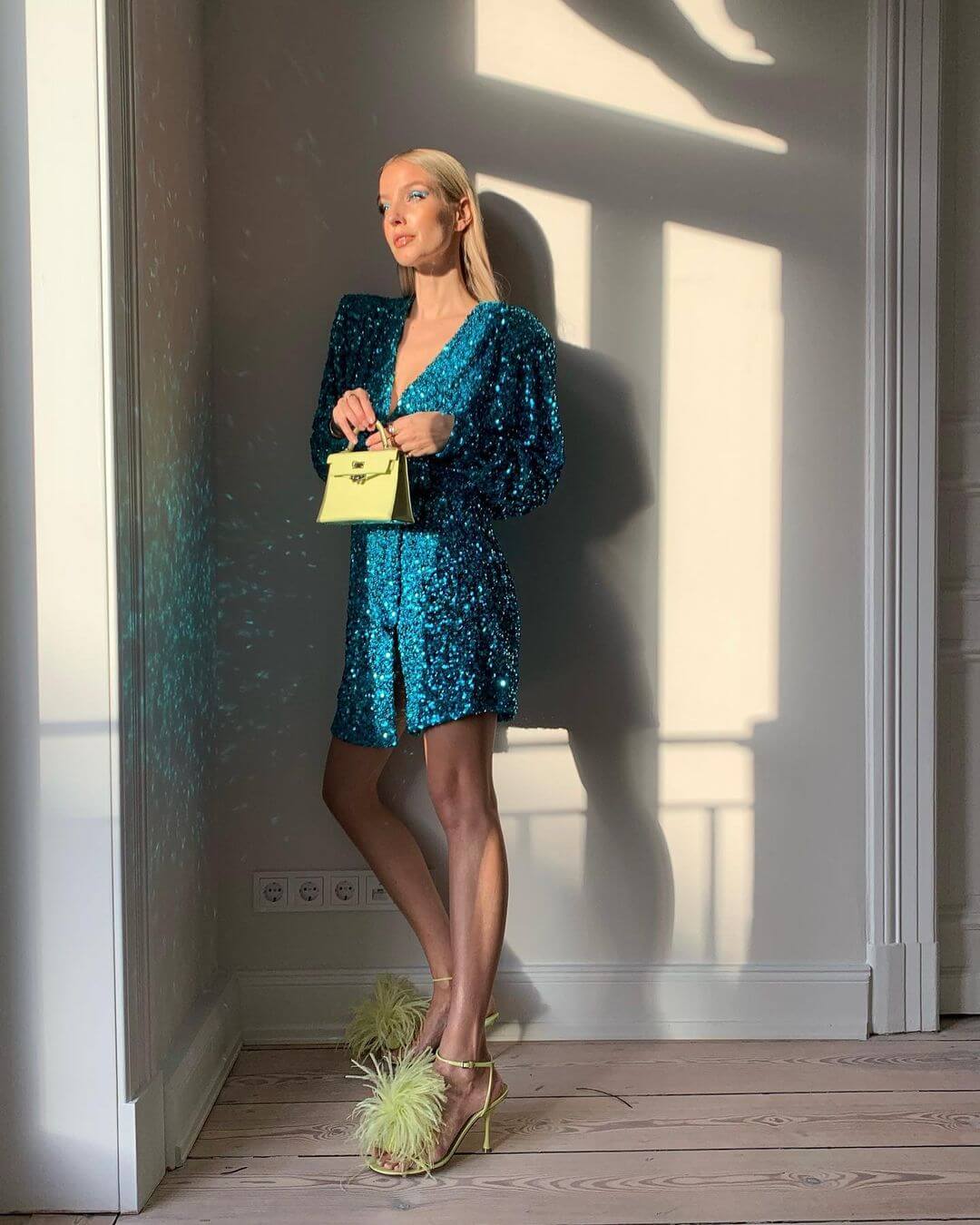 Photo via @leoniehanne
6) Sequins
Crystals aren't enough bling for you? Not to worry – you can always rely on the sequin dress to up the ante even further. A fully sequined number, reminiscent of a disco ball, is photogenic, care-free, and it takes sophisticated glam to a whole new level. Plus, it happens to look good in every color imaginable. Below, you can explore both neutrals as well as bright hues to wear this wedding season.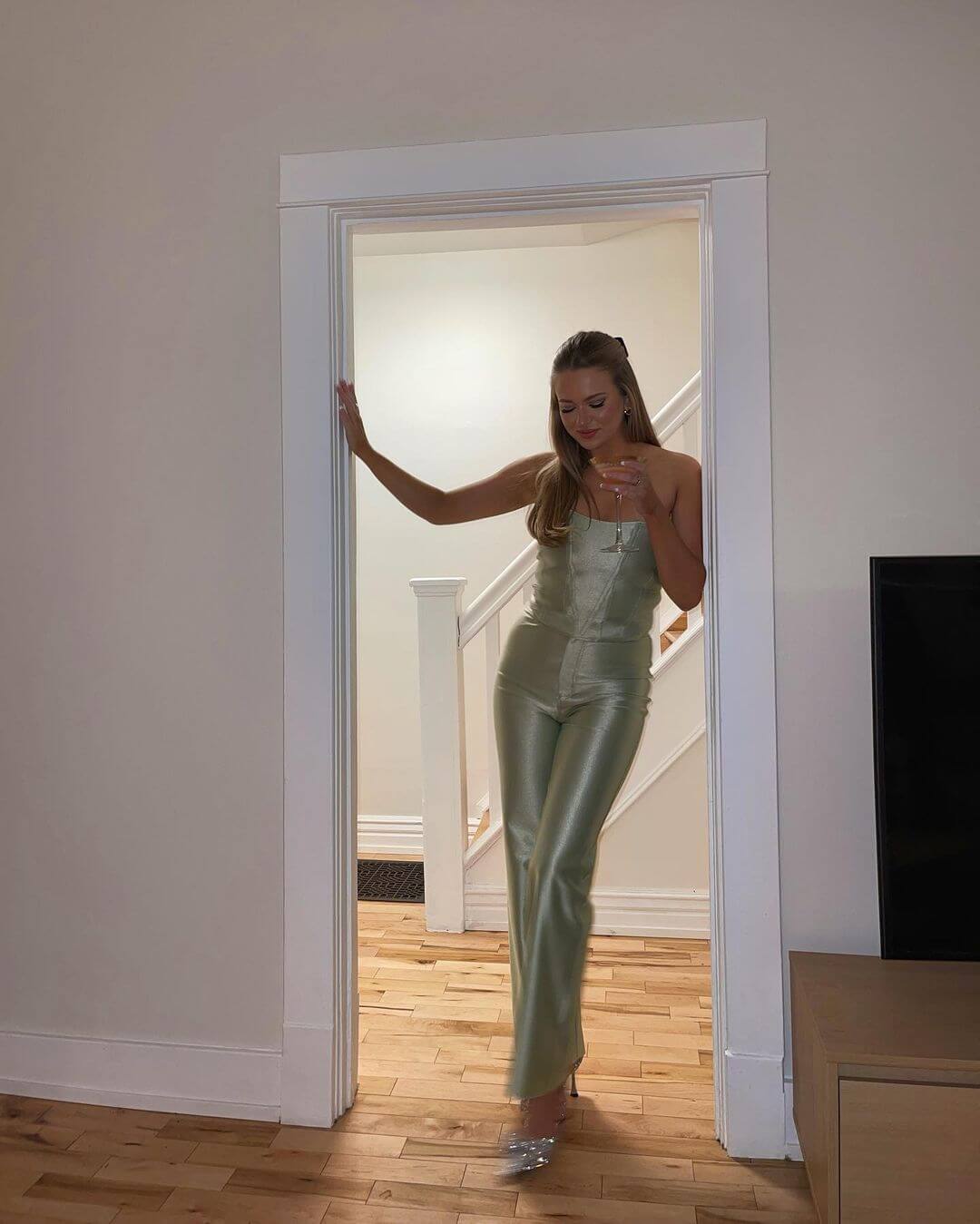 Photo via @sophiesuchan
7) Coordinating Top & Bottom
Ditch the dress and opt for something different, like a coordinating top and bottom, to concoct a pseudo-jumpsuit as your next wedding guest look. If anything, this look proves that you do not have to be confined to a dress to make an impression. Shop combinations such as a corset and matching trouser or even a polished pantsuit. All you need to do is throw on your best stilettos and you will look just as good, if not better, than other attendees!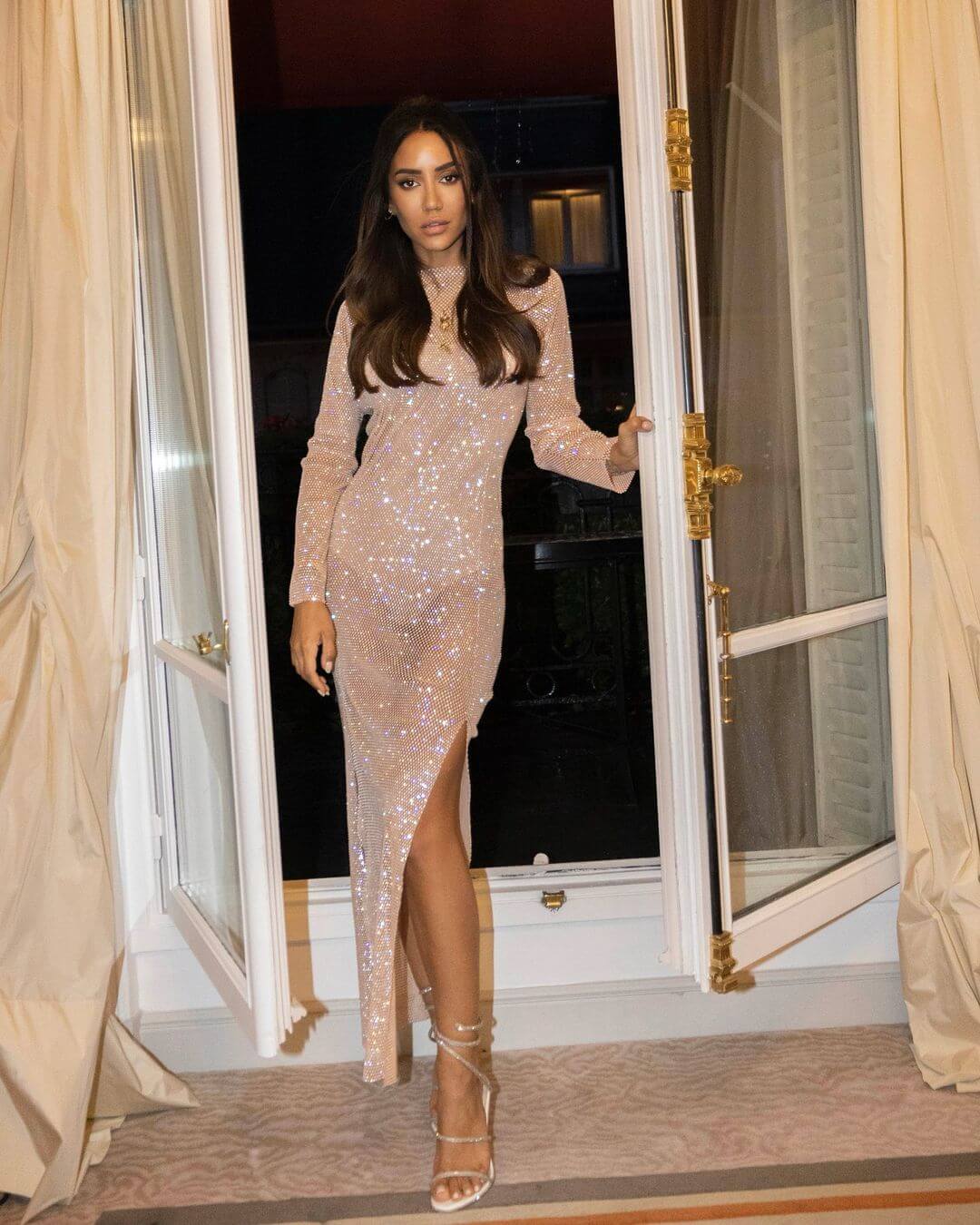 Photo via @tamara
8) To the Maxi
The maxi dress is back and reinvented to be more sultry and iconic than ever before. Body-hugging floor-length gowns are the new "It" girl dress of the season and we cannot get enough of them. Since they work well in accordance with minimalist fashion, keep your maxi look simple and polished with a pair of strappy heels and everyday jewelry.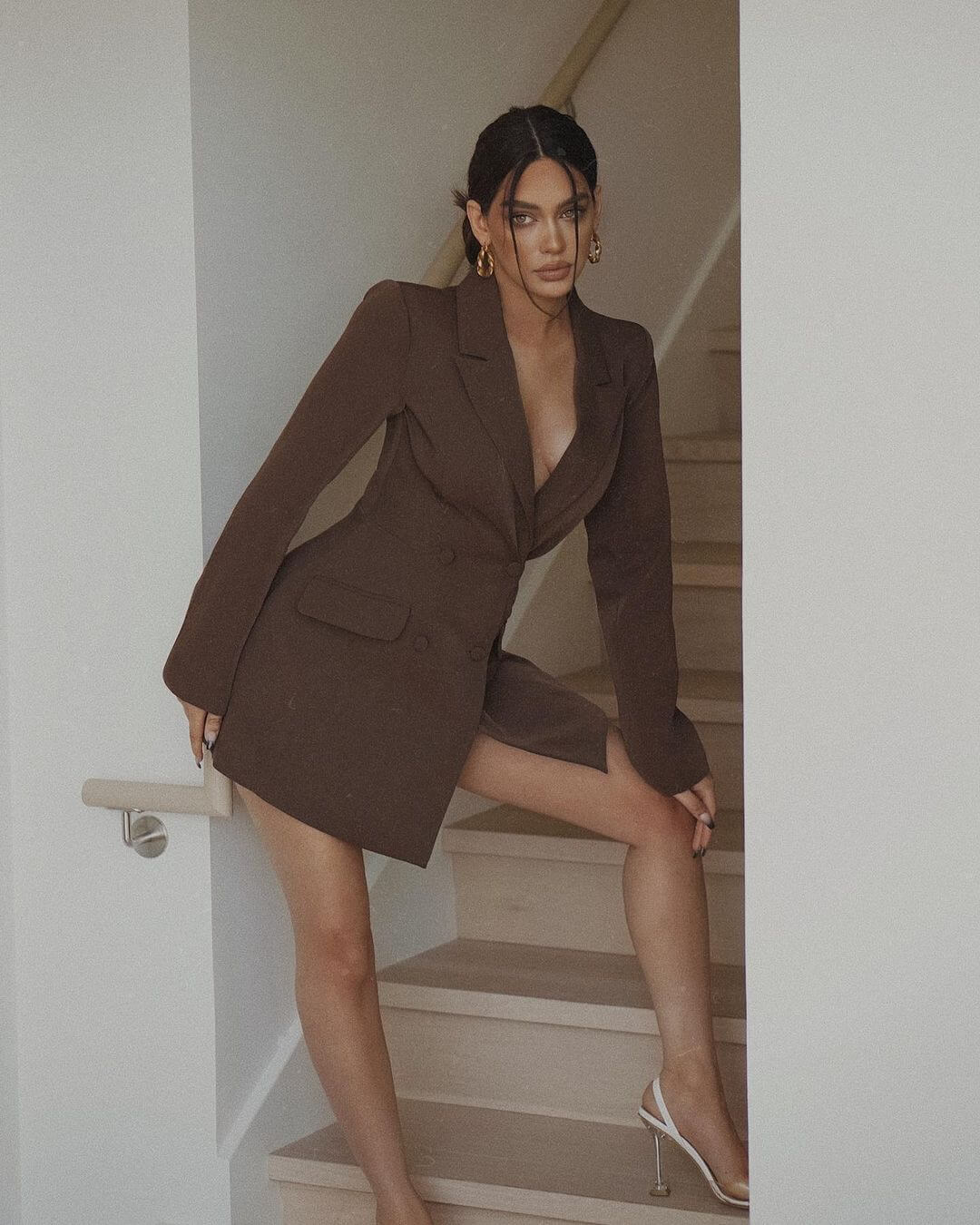 Photo via @janicejoostemaa
9) Blazer Dress
Just like the blazer is a timeless piece to have in your wardrobe, one could say the same for the blazer dress. And with loose but tailored styles remaining the name of the game this spring, this trend-right option couldn't be more appropriate for your next ceremony. Not only can it be styled in a multitude of ways but this iconic style happens to tick off all the necessary boxes of a wedding guest look – smart, sexy, and put together.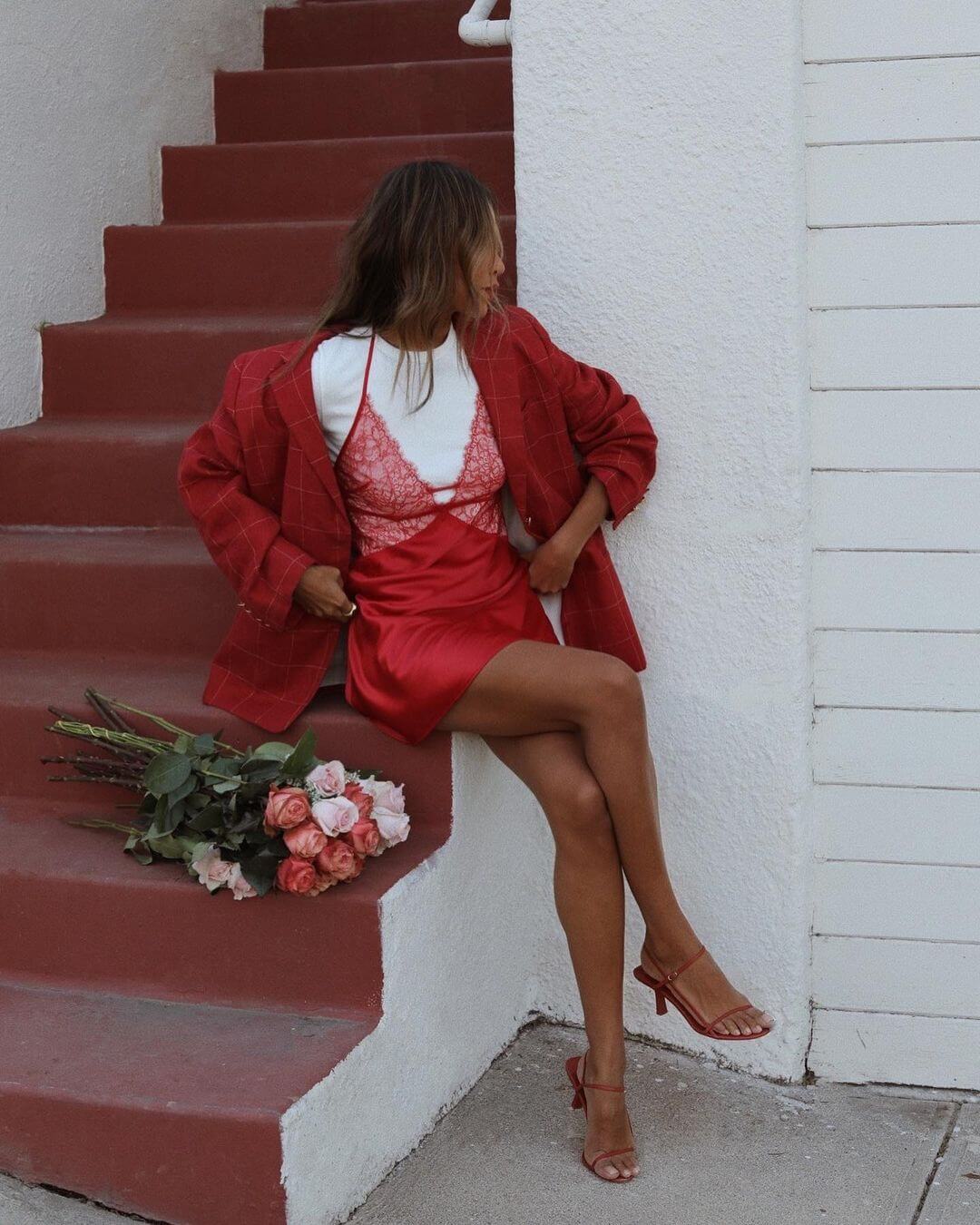 Photo via @sincerelyjules
10) Slip Dress
The slip dress has become a paramount part of wedding guest culture these past few years, and as the saying goes, if it's not broke, don't fix it. However, you can make a few adjustments to help the slip dress stand out from the crowd. Take style tips from Jules as she wears her lace slip dress on top of a baby doll tee and stacks a tailored blazer overtop for a cool-girl spin on this classic wedding guest look.

(Visited 1 times, 1 visits today)