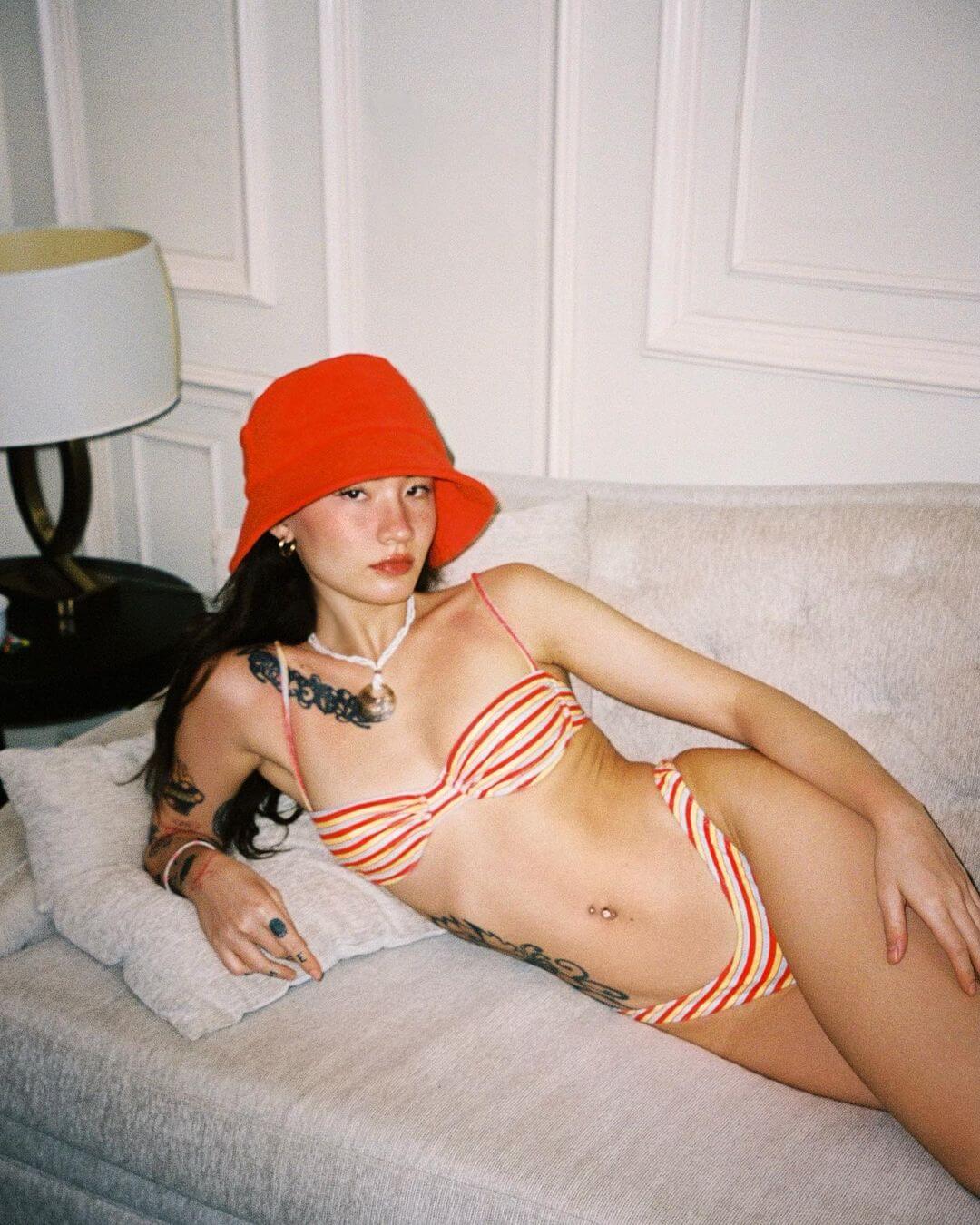 Photo via @naomiroestel
After a lengthy winter, we are always excited to welcome back bathing suit season as it means long, sunny days are ahead of us! And with spring just around the corner, we can't stop eyeing the best emerging swimwear trends. We're seeing that this year's collections are quite possibly the boldest they have been in a long time, proving to be the forefront of all trends in 2022. The best way we can describe the looks that will dominate these next few months is extravagant, spanning across everything from hip-baring bottoms to barely there bikini tops. You can also expect unrivaled accessories adorning your favorite looks, like belts and chains. With so much newness in the space, it's certainly worth investing in 2-3 looks that blur the line between beach and everyday wear. If you're not sure where to begin, just scroll ahead to unlock 10 swimwear trends that are about to go viral and get in on them before everyone else.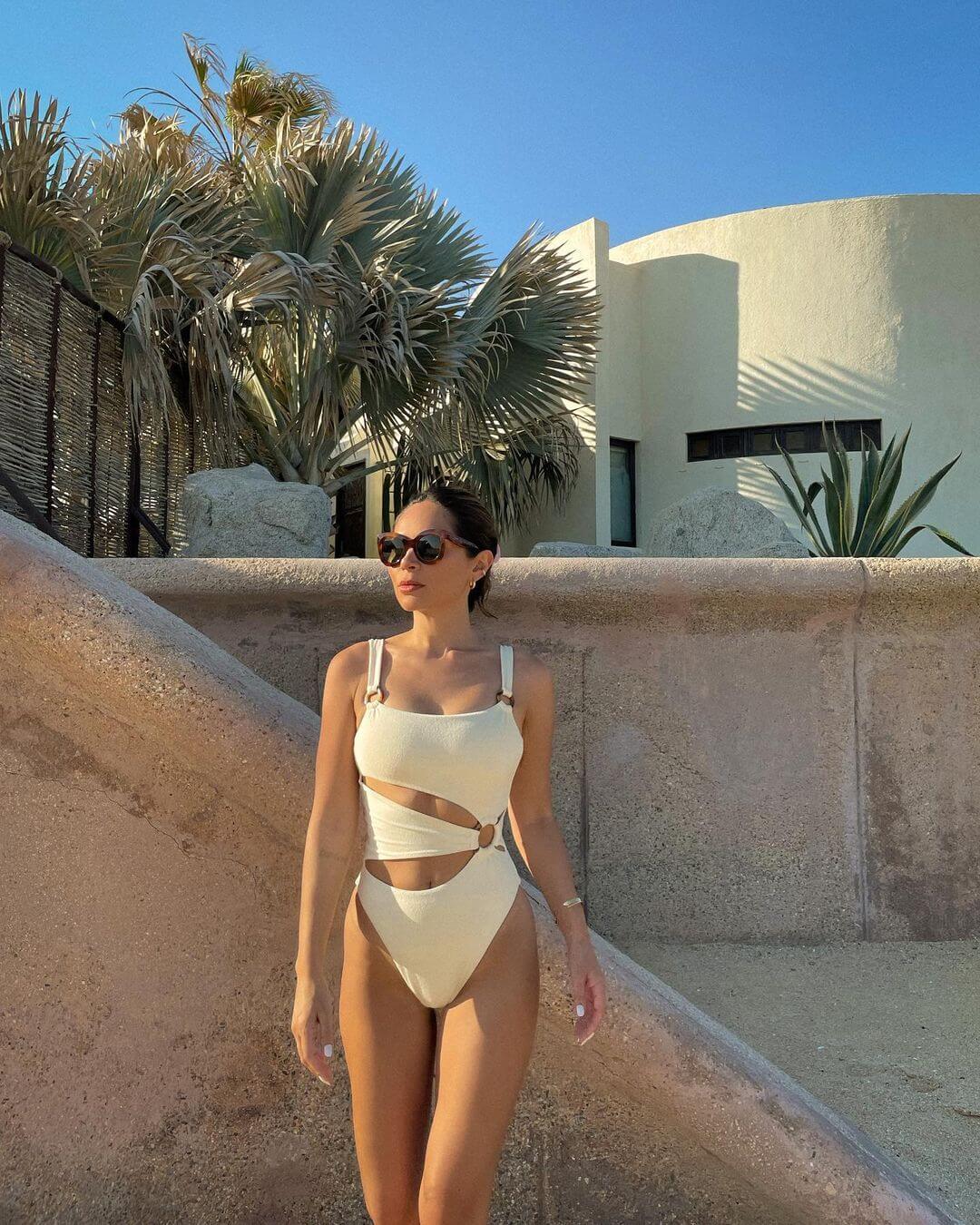 Photo via @marianna_hewitt
1) Cutout
Bad tan line or not, the cutout trend is proof that 2022 resort wear is all about aesthetics. The post-sun repercussions and awkward lines can be figured out later. One-pieces with midriff-baring slices create a hybrid between a one-piece and a bikini and the result is undeniably striking. So who cares about a little sun when you look this good! It even doubles up as a bodysuit so you can slip into loose trousers, baggy jeans or denim shorts and be on the run after a quick dip.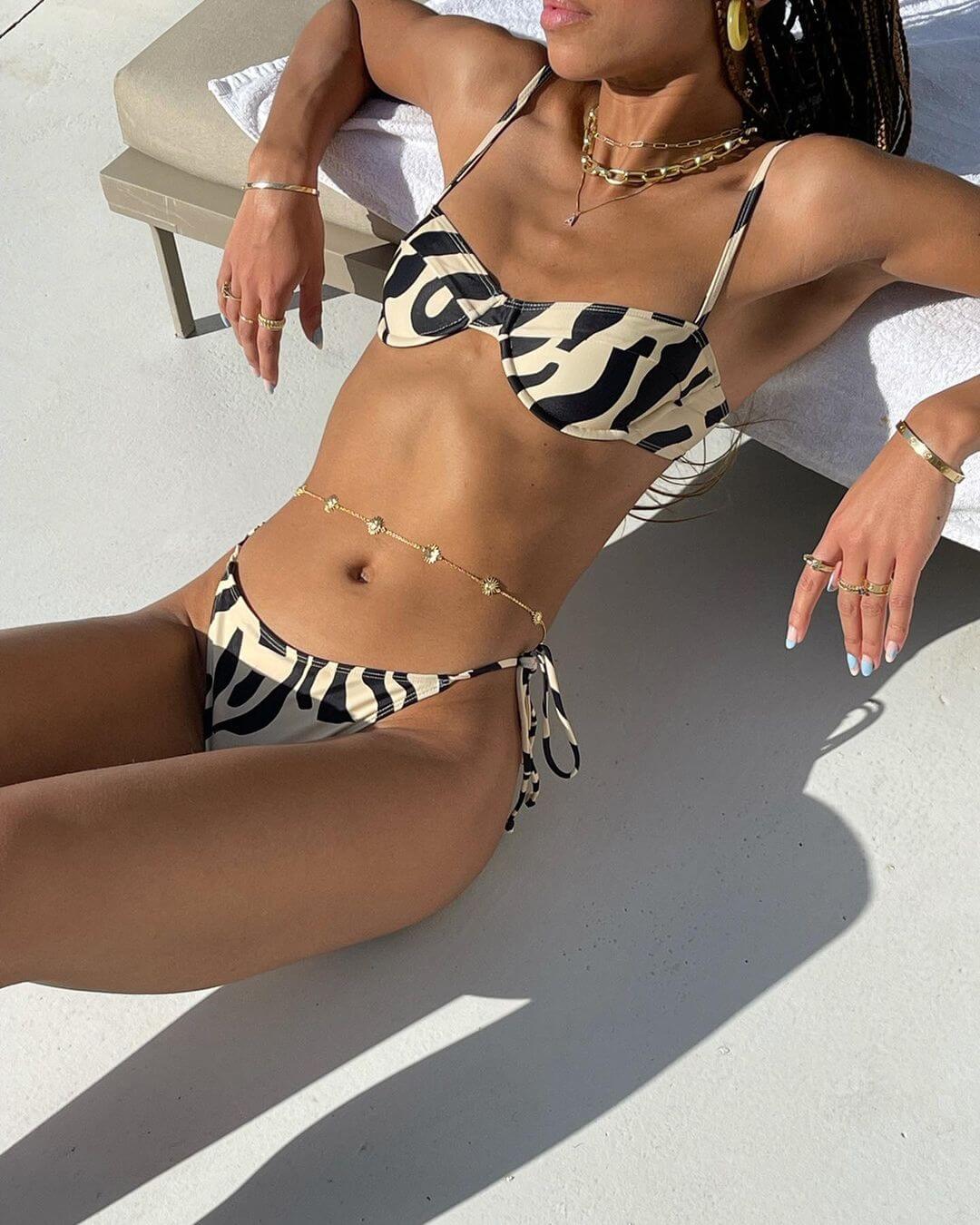 Photo via @amaka.hamelijnck
2) Go For Gold
Gold hardware is a designer favorite this year as you will likely see it accented on everything from bold chain straps on a triangle top to gold charms on the strings of a bikini bottom. You can also tap into the trend by layering gold jewelry on top of your favorite bathing suit. Body jewels you can sling around your waist or even your everyday gold jewelry will elevate your poolside look instantly.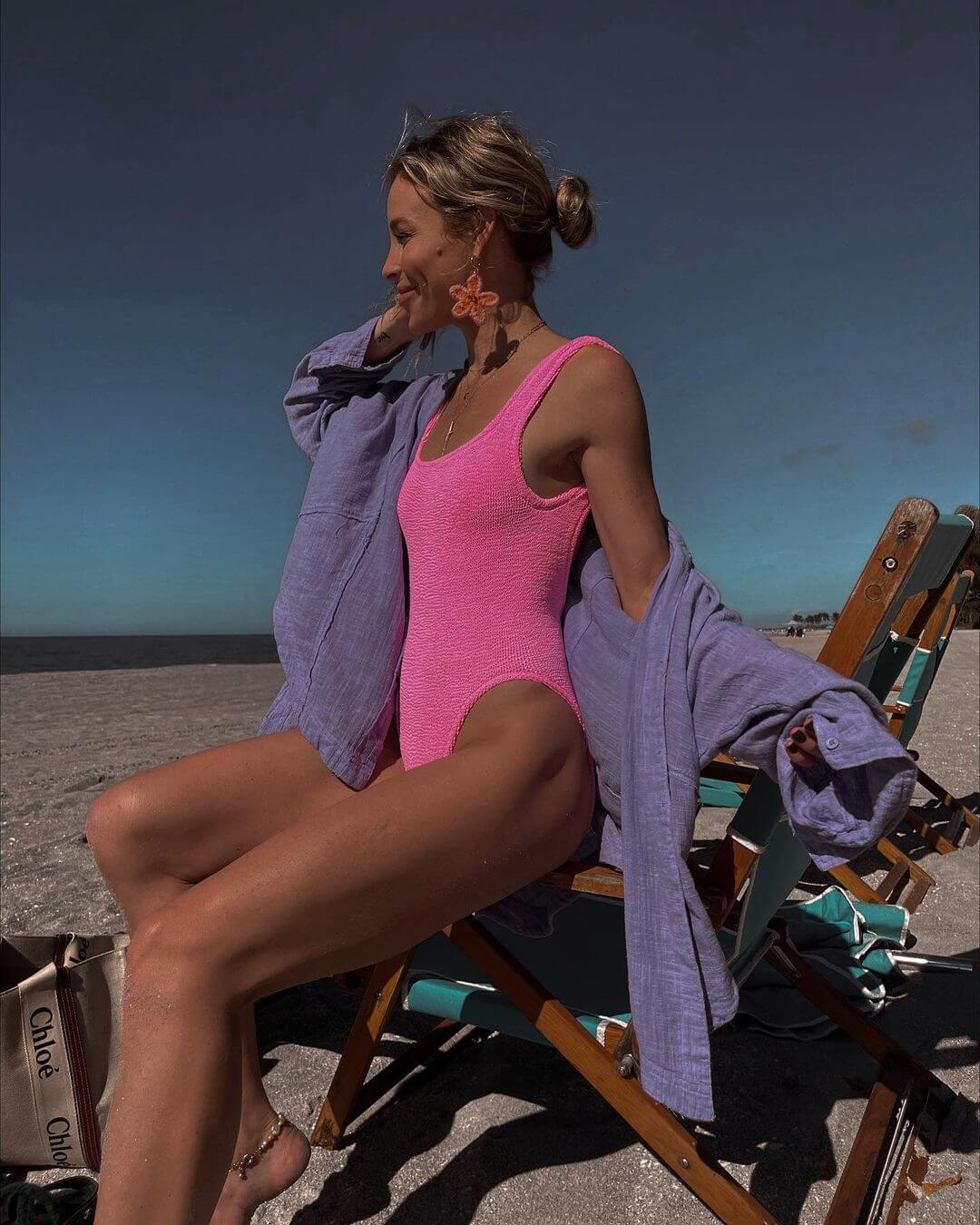 Photo via @marylawlesslee
3) Crochet
Let's be straight, this is not your grandma's crochet project, but rather, a new-age take on the boho-inspired style. It only makes sense that crochet is crawling its way to the top of the year's best swimwear trends given its natural, care-free vibes. There's nothing more we want to emulate when relaxing on the beach, right? Colorful knitted bikinis and coverups have a fun, youthful energy while neutral crochet pieces exude an air of classic minimalism. Both are wins in our book!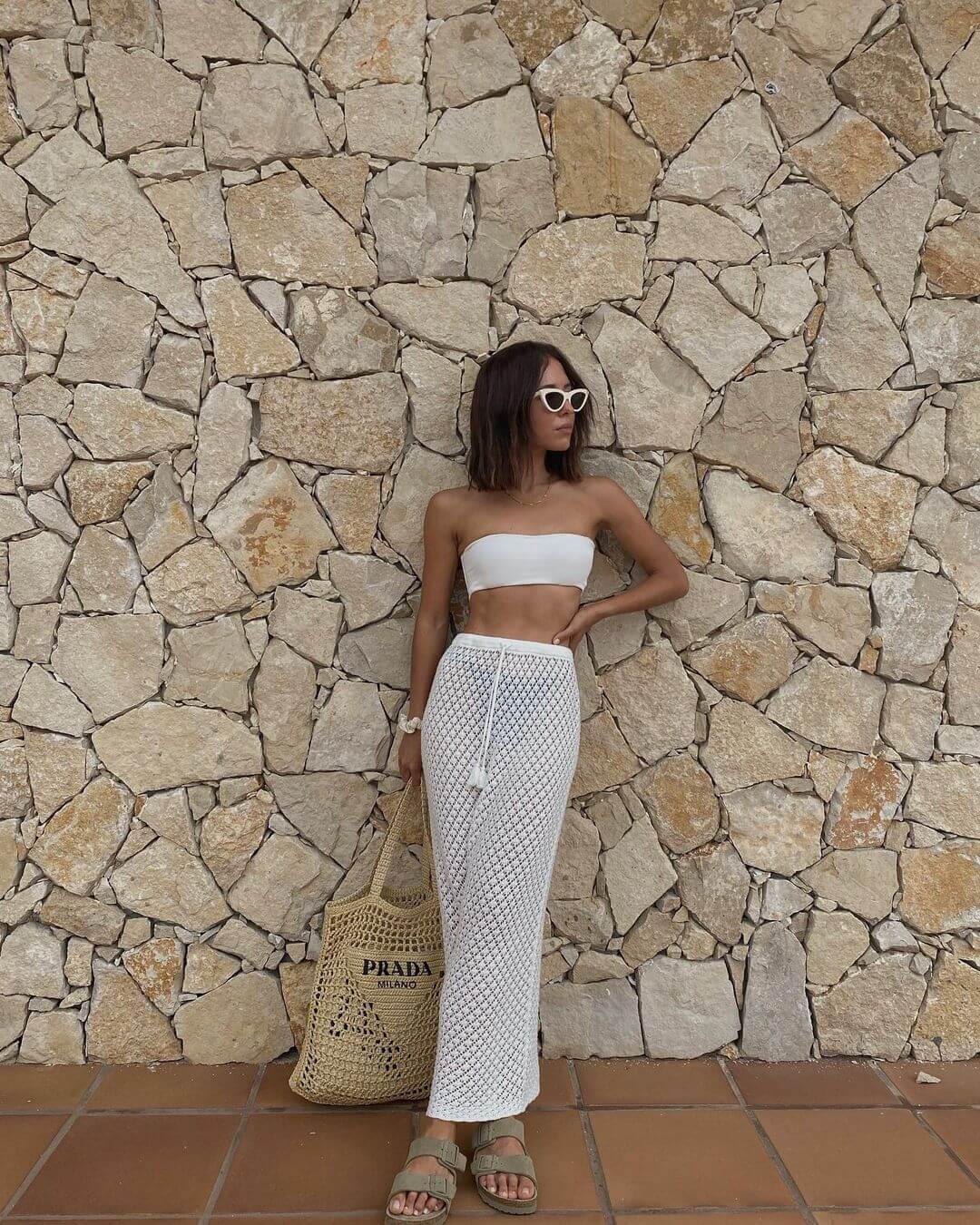 Photo via @deborabrosa
4) Minimalist Tubes
The tube top itself has seeped its way into current swimwear trends as well. At first glance, you'll hardly be able to tell whether one is wearing a bikini or an everyday top. The simplistic design pairs beautifully with coverups of any kind – and in a neutral color, you can even mix and match it with other bikini bottoms you own. There are many things to love here but perhaps the best thing is concocting an outfit that transitions yourself from the hotel room to the pool then to the beach and dinner all the way back.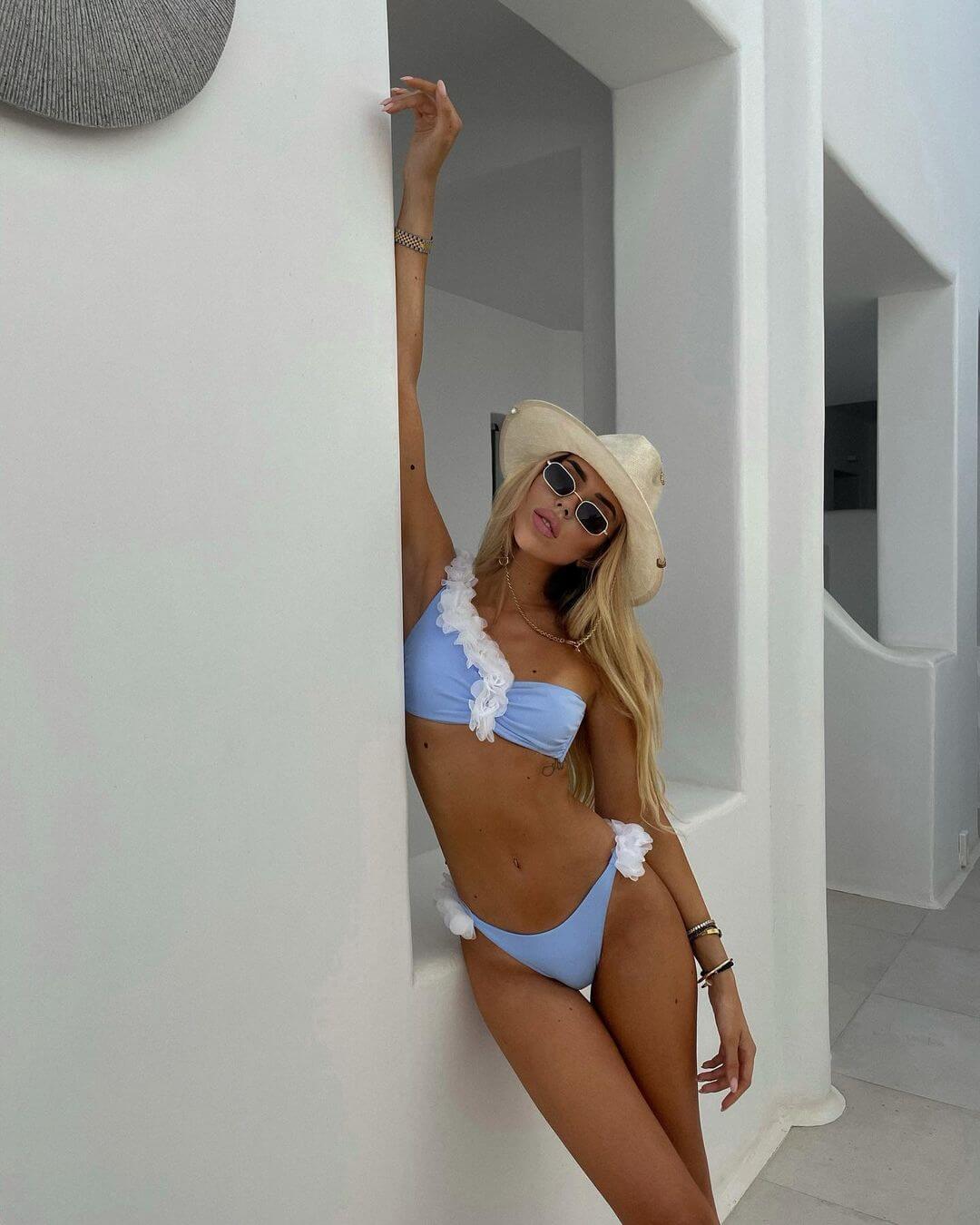 Photo via @lilysloanes
5) Ruffles
One of the swimwear trends that trickled down from mainstream fashion is ruffles. We're seeing the addition of rumpled fabric and flounce details along various bathing suit silhouettes. And it's not only proving to be a flirty, feminine accent but really amps up the drama. This playful look is one to add to the wardrobe if you're seeking texture to bring out some character to an otherwise basic bikini or one-piece.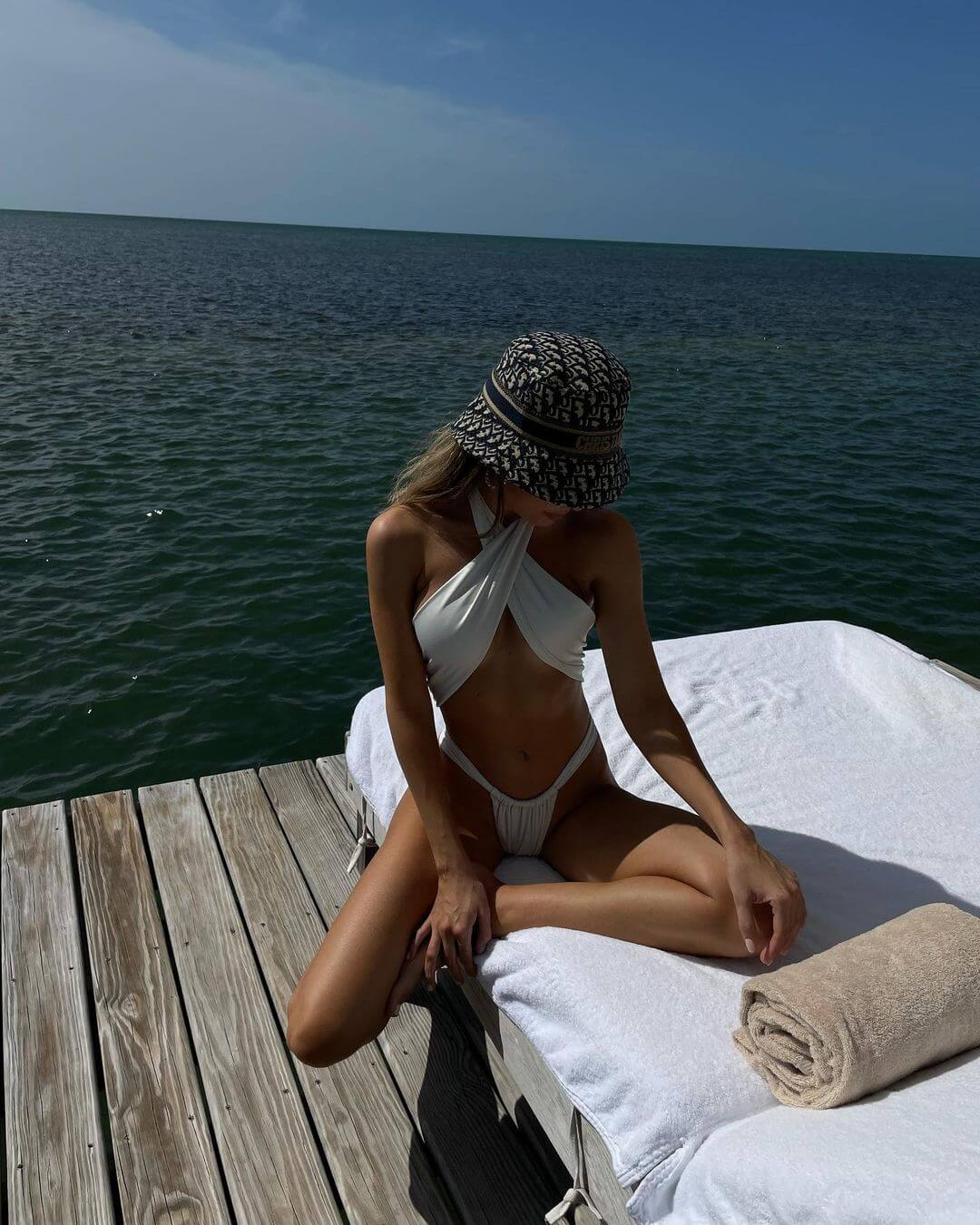 Photo via @imnotsorrydarling
6) Halter Tops
Halter tops have been a favorite amongst party-goers for a chic going-out look. So, why not translate this trend into swimwear? Not only are they chic and sophisticated, but the halter top itself almost feels more secure than a standard string bikini. You can cop this look in both a two-piece or a monokini one-piece, and take a boring getaway outfit to new heights.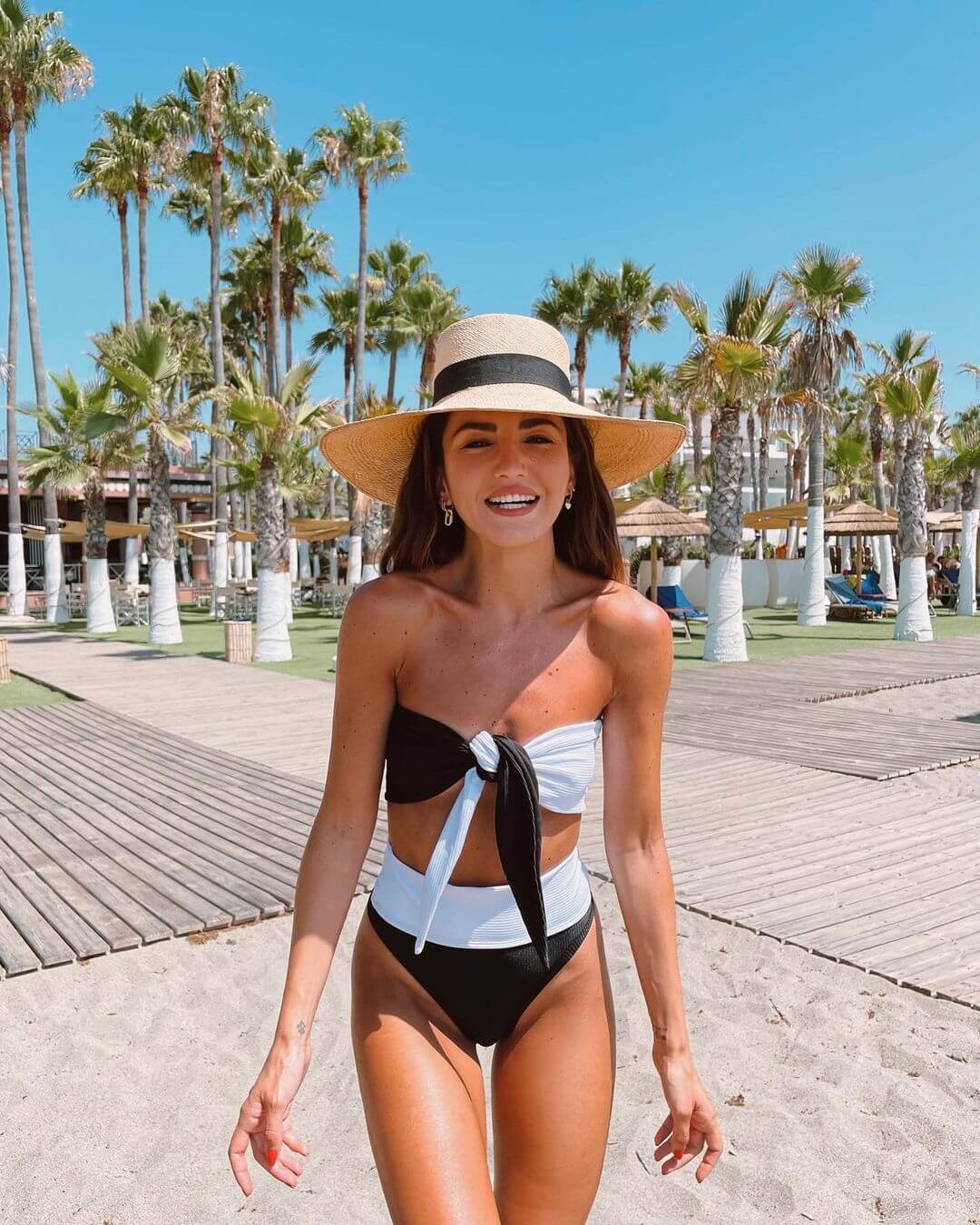 Photo via @alexandrapereira
7) Color-Blocked
One of the biggest swimwear trends that's already well underway is the color-blocked suit. Classic and vintage style bathing suits complete with flattering high-waisted bottoms are given precedence this season and it's standing out even more with bold color palettes. Some of your favorite influencers and celebs have already rocked it as a part of their vacation wardrobe, so you'll probably want to follow suit.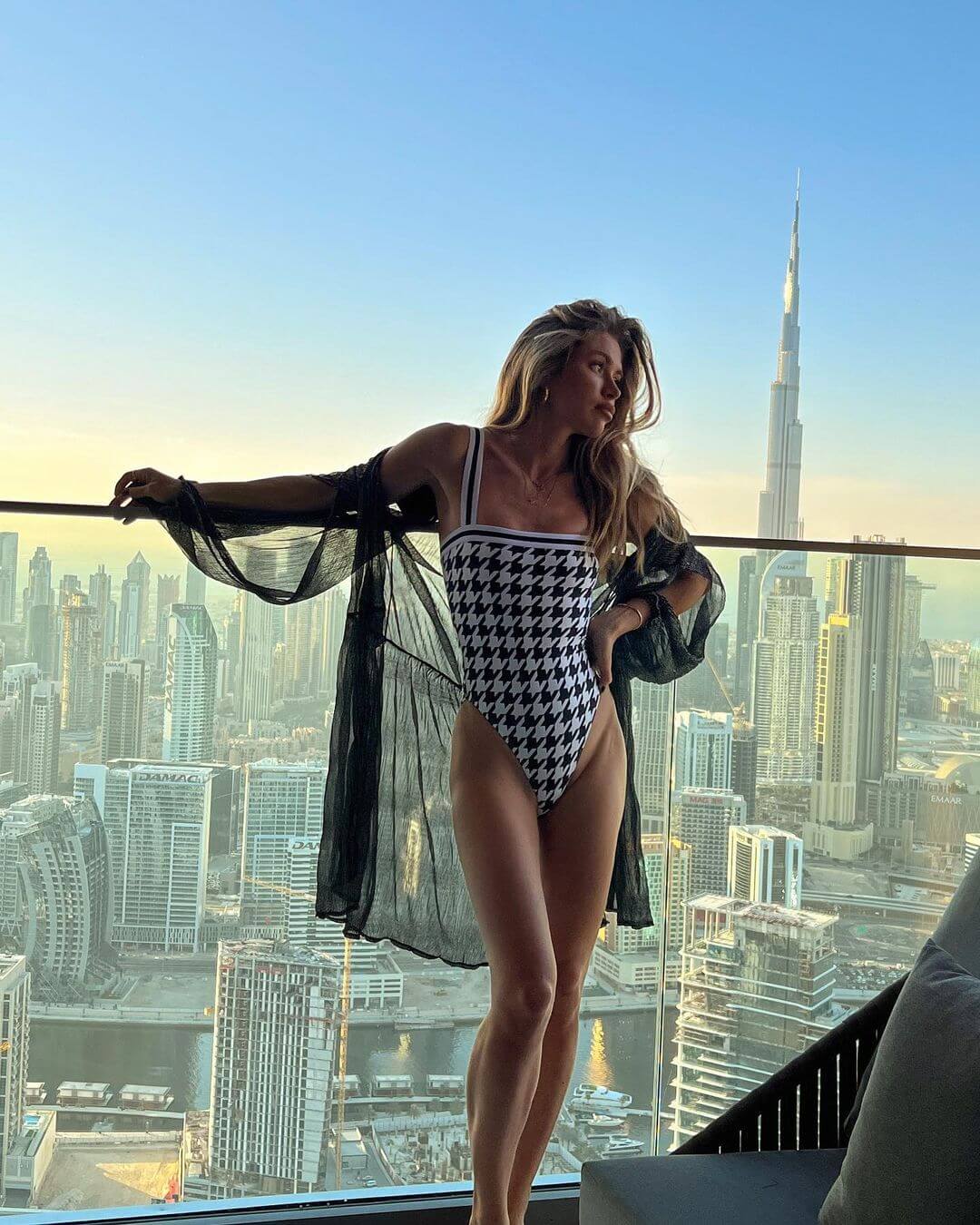 Photo via @majamalnar
8) Daring Prints
Looking for a swimsuit style that will shake up the game? Try out a daring print this season. Black and white houndstooth, colorful florals, and bold stripes will all play a major part in terms of covetable bathing suit trends go. A bold pattern is an effortless way to add some flavor into your collection. You can even team them up with other solid pieces to create a look that delivers the best of both worlds.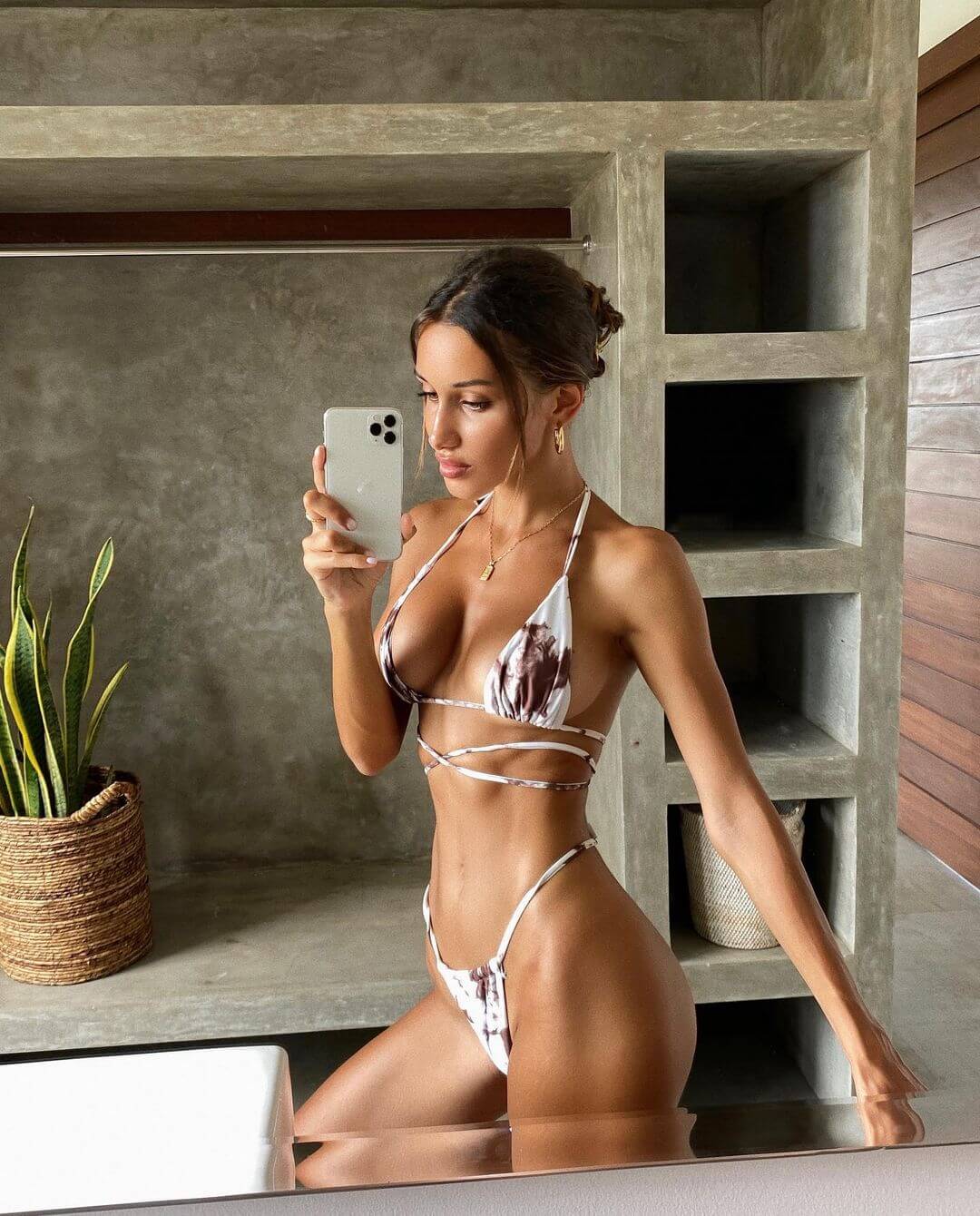 Photo via @snejanajens
9) Drawstring
For the itty bitty bikini lovers, you will need to add a drawstring set to your go-get list for the upcoming swim season. No matter what, the triangle bikini always seems to stick around, and this year, it is further accented with even longer strings to create intricate strappy effect that cinch the waist. This is a flattering look that will make you feel bold and beautiful!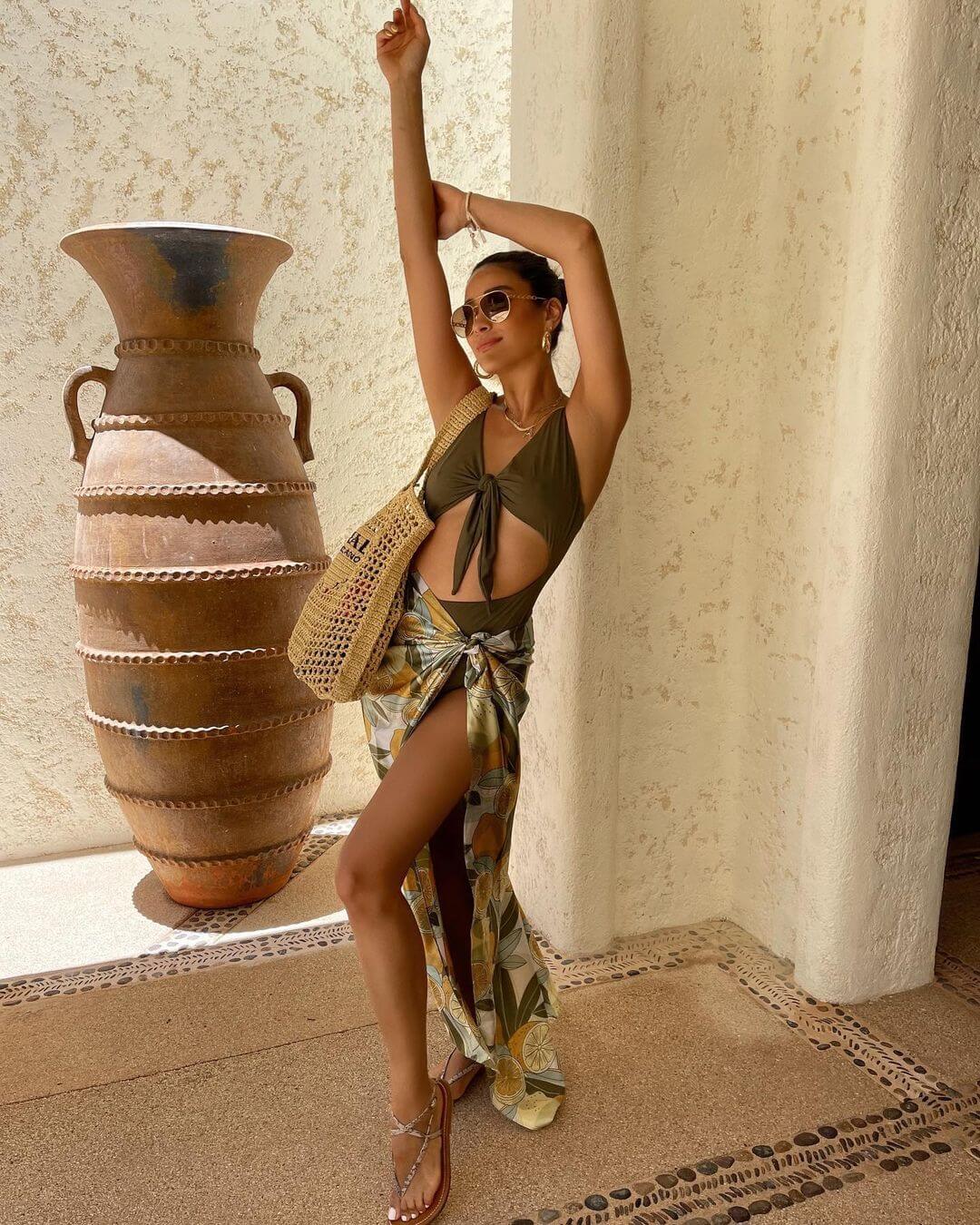 Photo via @shaymitchell
10) Knotted Up
Knotted details are making bikinis and one-pieces a lot more attractive these days, whether they're placed on the bust, along the waist or over the shoulders. They're perfectly glam in the most subtle way and will make your poolside tanning attire that much more alluring. Shop our favorites below.

(Visited 1 times, 3 visits today)