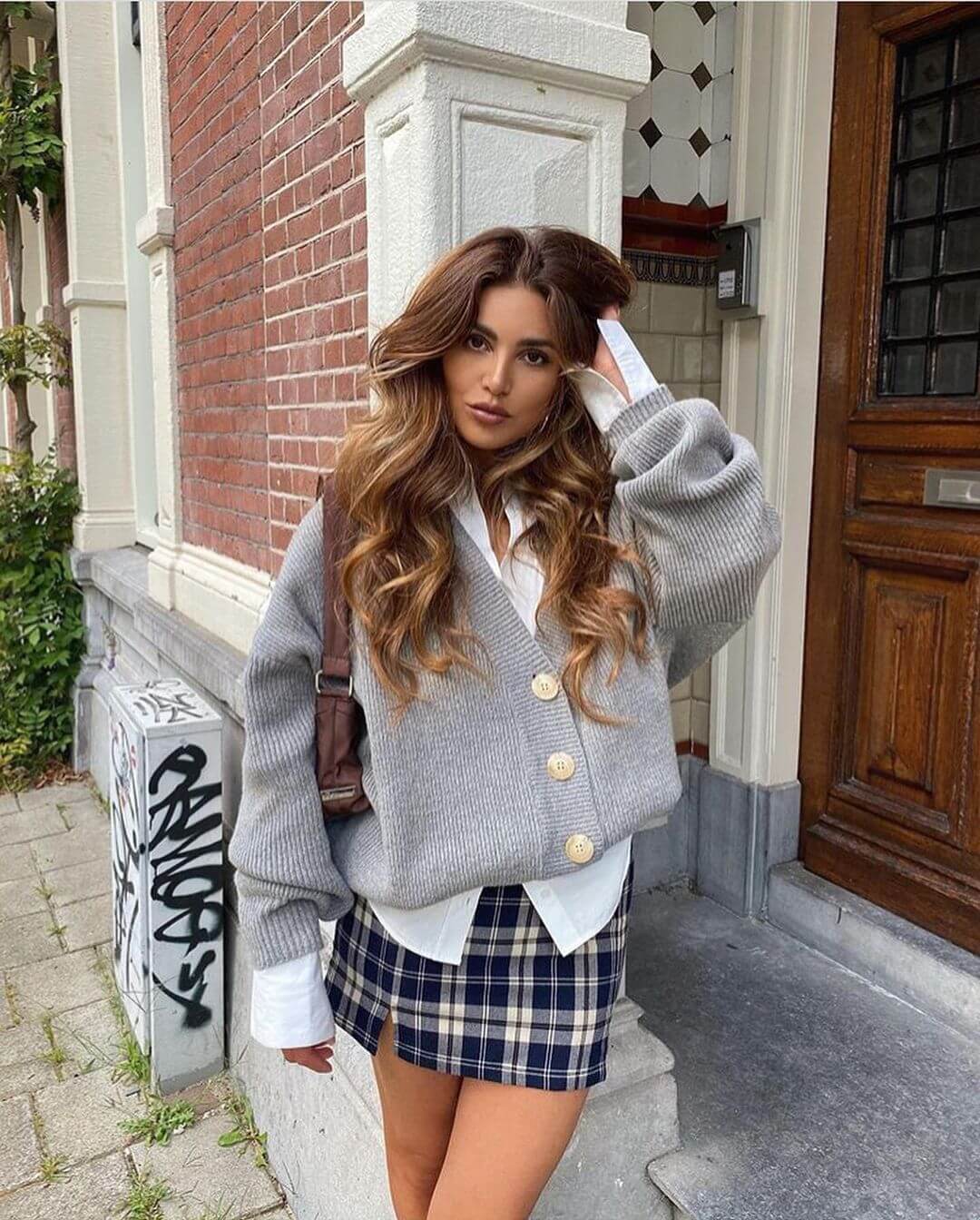 Photo via @negin_mirsalehi
If you are looking to level up your fashion sense this season with something more refined, studious, and sophisticated, it's time to direct your focus towards the academia aesthetic. This particular trend underscores pieces that are traditionally seen in educational institutions – and meticulously uses them to forge a stylish, intellectual wardrobe. Even top designers have hopped on board, incorporating more collegiate-inspired pieces in their collections from plaid blazers to smart trousers and many other androgynous styles. It's officially safe to say that started as a Tiktok trend last fall has become a full-blown, mainstream phenomenon. Whether you are currently in school, working in an office or WFH, we can all use a little refinement to our everyday style and adopting this universally flattering trend will ensure a seamless transition. Here are 10 academia inspired looks you can recreate to add a touch of book smart to your outfit rotation.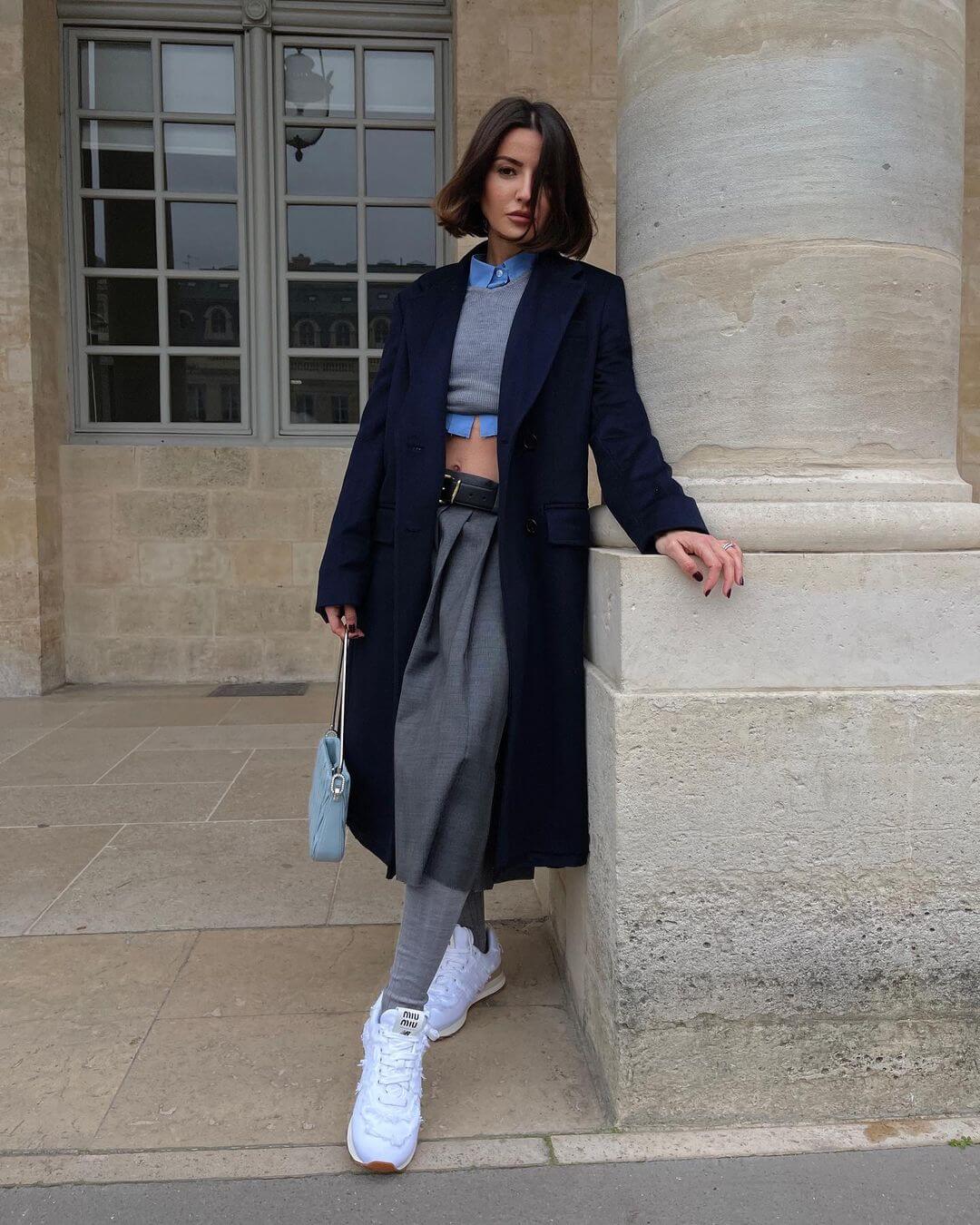 Photo via @alexandrapereira
1) Layered Top & Pleated Skirt
As you can already tell, the academia aesthetic focuses on preppy looks with a touch of vintage. That is why key pieces such as a layered sweater over a button up top and a pleated skirt fit right into this style. Alexandra shows how you can effortlessly rock both elements in an outfit that screams academia while still maintaining a touch of modernity.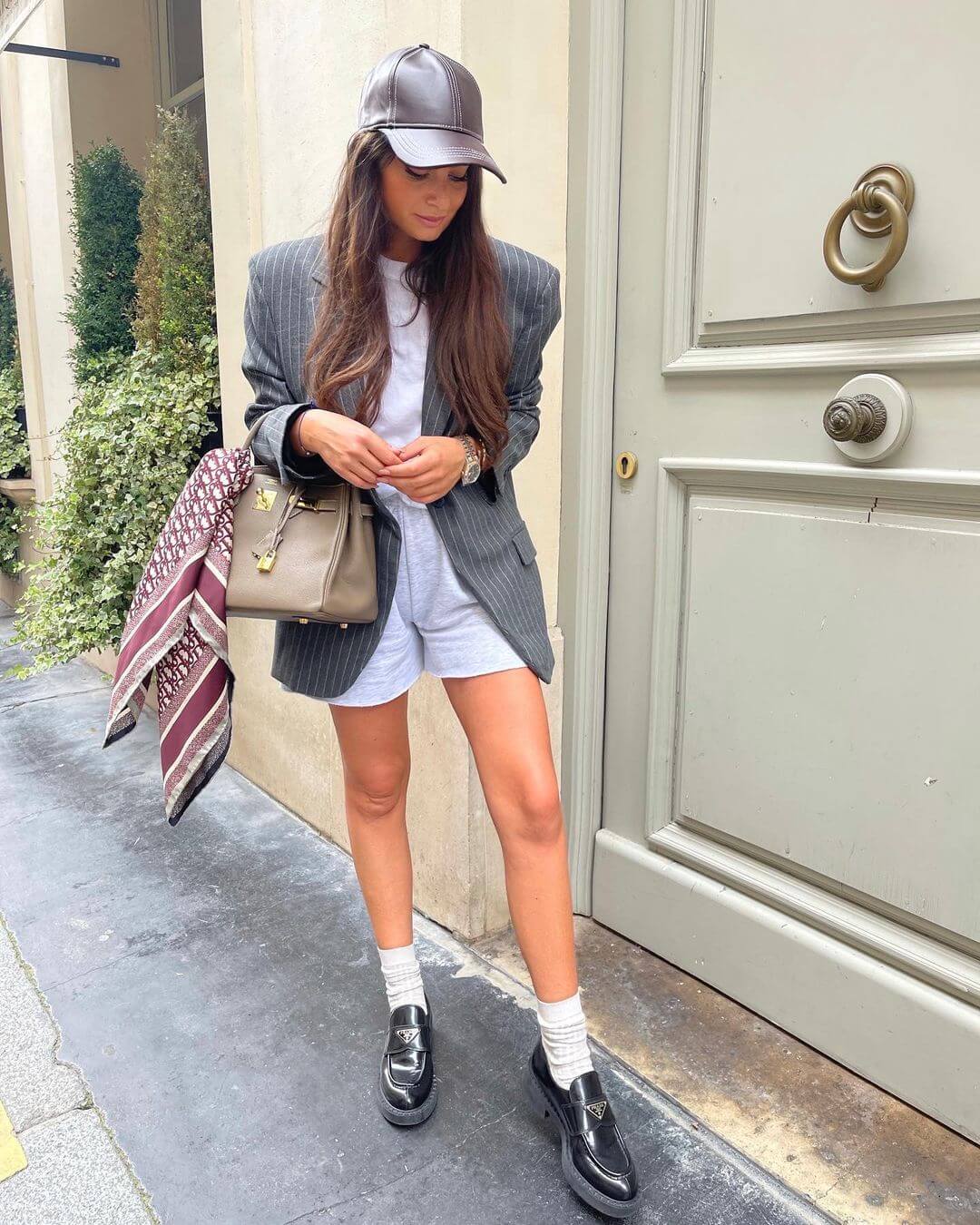 Photo via @morganerenaudi
2) Chunky Loafers
In terms of footwear, you definitely want to add a pair of smart loafers to your go-get list because this shoe quite literally screams academia. Of course, you can style your loafers with workwear and other business casual pieces but they can just as easily be dressed down. Take notes as Morgane masterfully fuses formality with casual by wearing a blazer, sweat shorts, and the iconic loafers with socks for an effortless ensemble that anyone can mimic this season.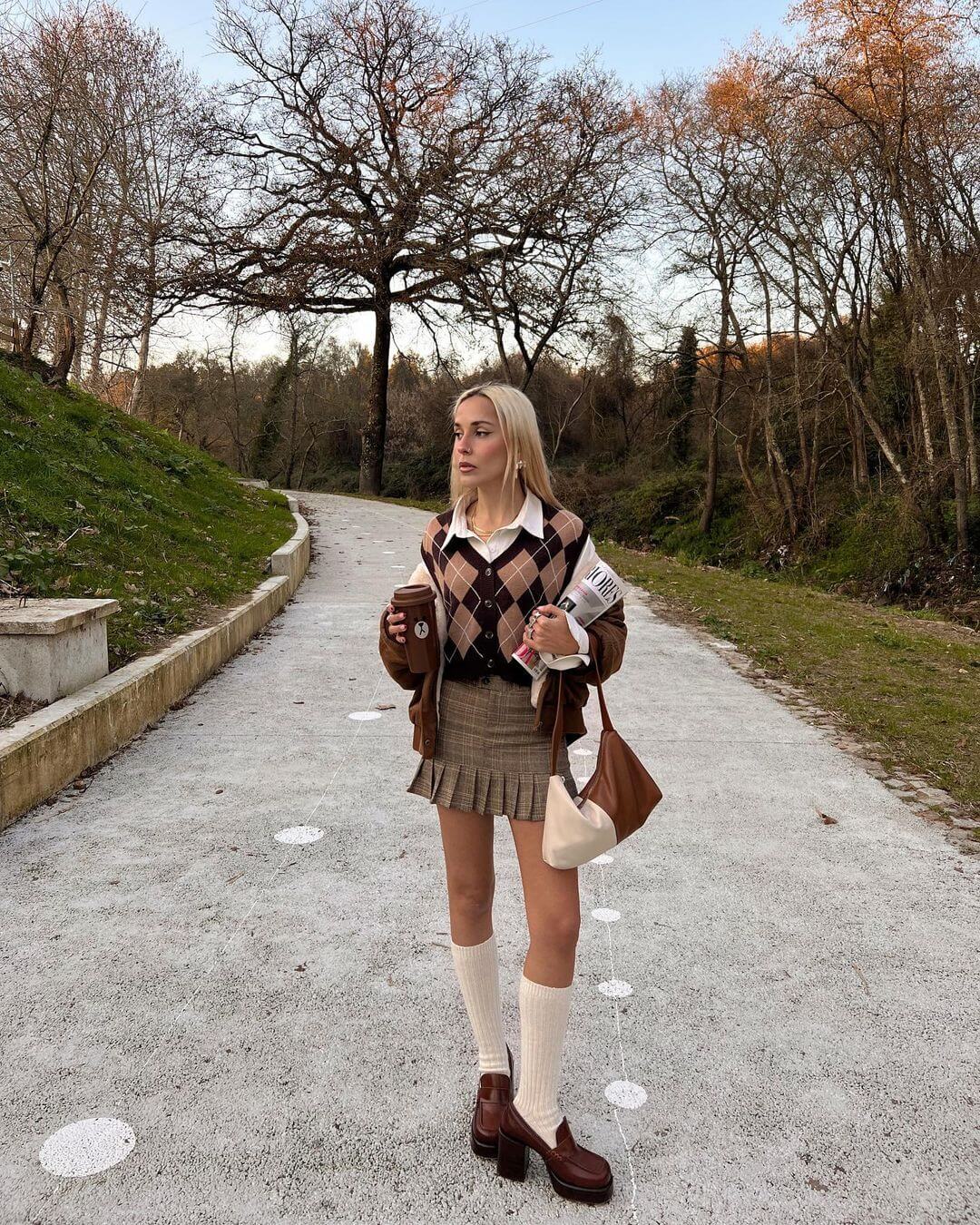 Photo via @sofiamcoelho
3) Mad for Plaid
Plaid is emphasized in academia inspired fashion because it naturally looks book smart. Do not be afraid to double up on this classical pattern. An oversized argyle sweater vest looks incredibly fitting with a pleated plaid miniskirt – and it produces an effect that looks like you stepped right out of a romance novel. We also recommend sticking to neutrals when possible to stay true to today's trendy academia aesthetic.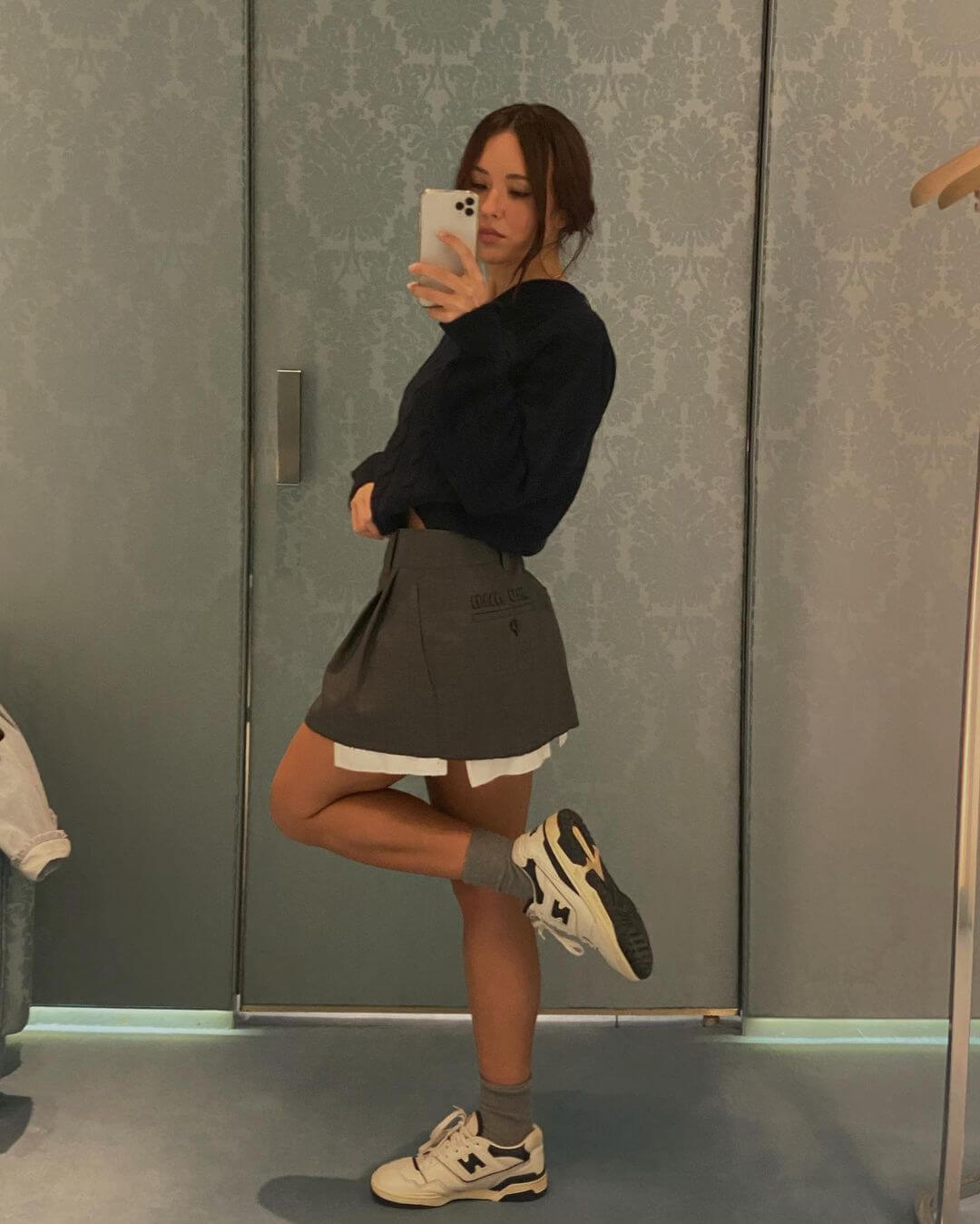 Photo via @deborabrosa
4) Tailored & Sporty
Be sure to pull out your tailored pieces this season to be in line with the coveted academia aesthetic. Fitted blazers, trousers, and even suit skirts are must-have pieces in this style genre. One way to keep your suit separates more casual and balanced for everyday wear is to opt for neutral sneakers accented with some coordinating ankle-high socks.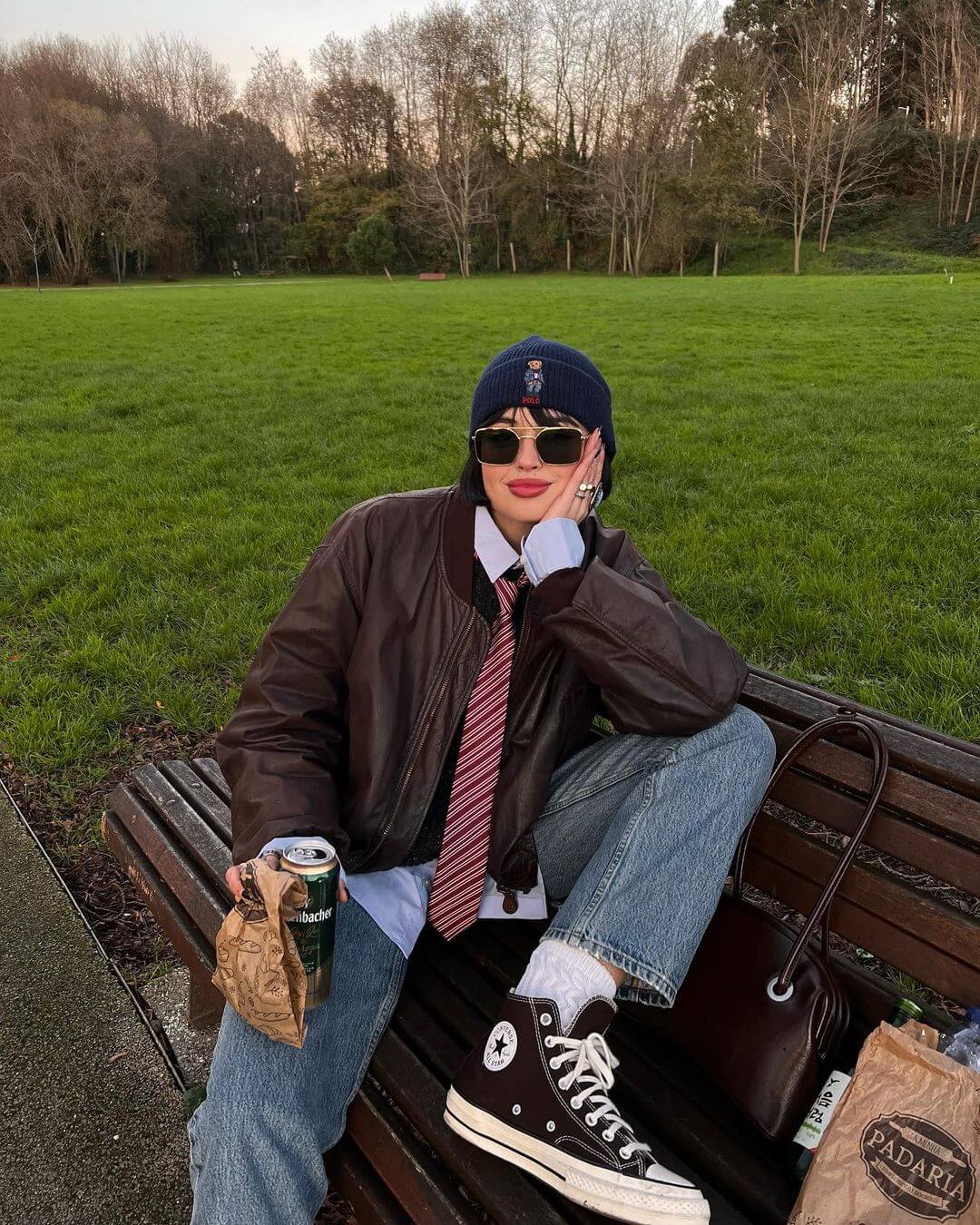 Photo via @irisloveunicorns
5) Tie It Up
The academia aesthetic is open for anyone to step into, so many of looks are in fact gender neutral and fluid. Brands recognize more and more that there are no rules any longer – and that they can essentially take on any style and adapt them to fit everyone. One specific accessory that embraces this newfound vision is the tie. It adds to the school uniform vibe (think Harry Potter) and accentuates a casual outfit in the most subversive yet beautiful way.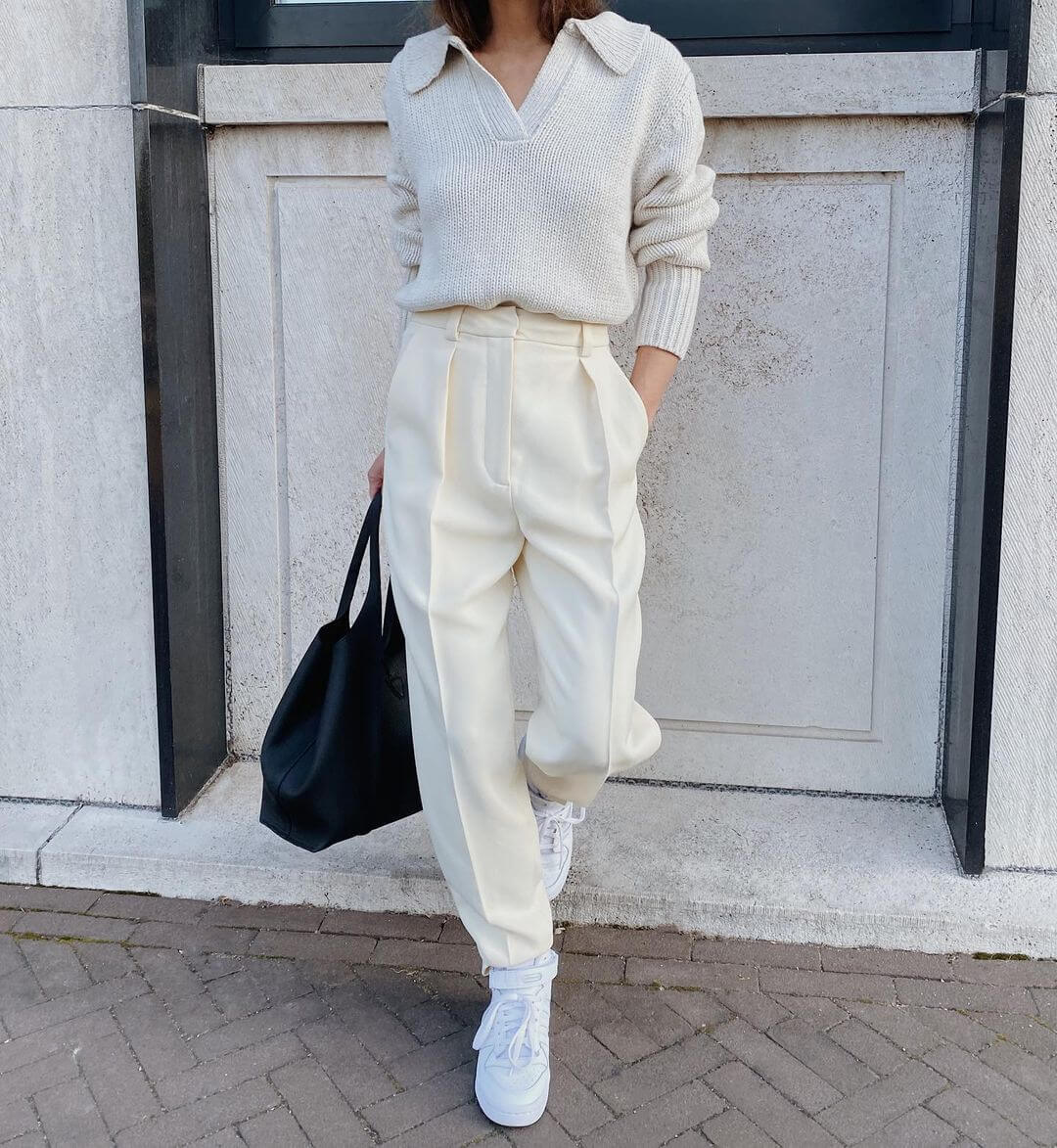 Photo via @modedamour
6) Light Academia
Though you can have fun playing with the various academia aesthetics, the light academia trend tends to be more attractive to the masses as it channels a sense of calm given the focus on a softer color palette. To achieve the look, highlight classic pieces, such as a collared sweater and smart trousers, in shades of ecru, white, and soft beige.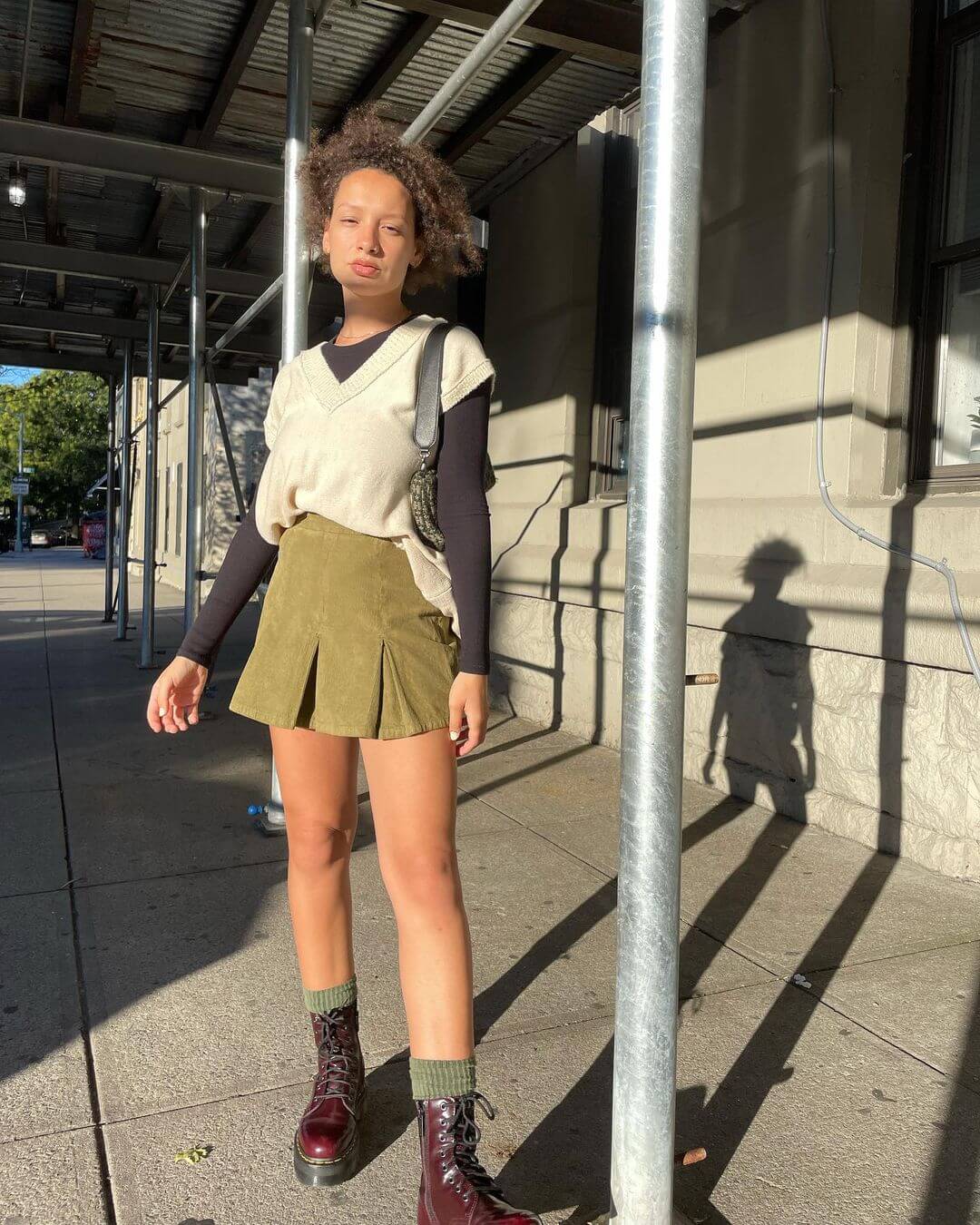 Photo via @aishafarida
7) Moody Scholar
To embody the dark romantic, grunge side of the academia aesthetic, one essential item to invest in is a pair of combat boots. It helps ground school-girl ready pieces, such as a feminine pleated skirt and a cozy sweater. Notice how the warm tones and woolen textures is especially comforting for winter.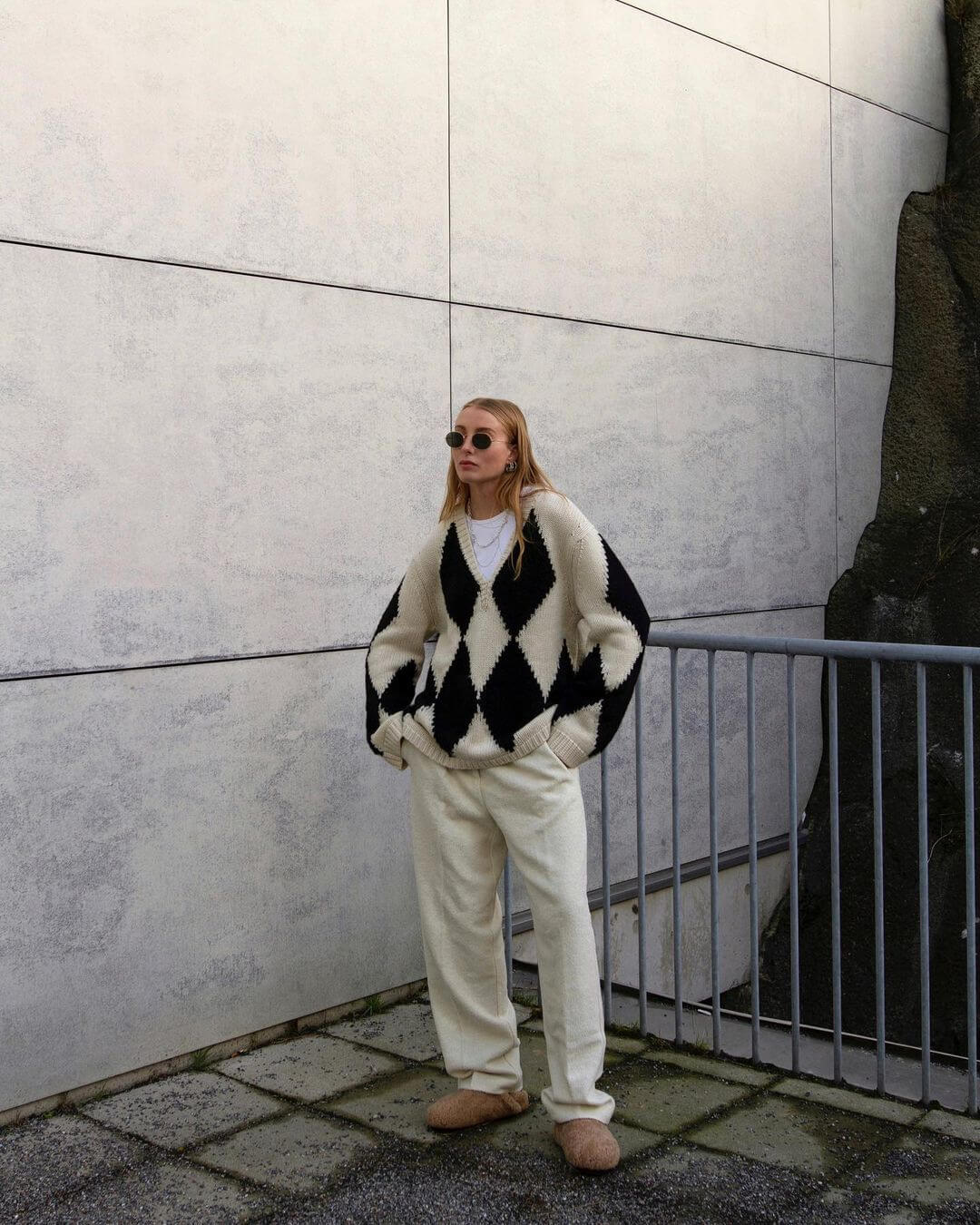 Photo via @ellenclaesson
8) Graphic Prints
While there's a huge focus on both light and dark neutrals without many pops of color in this arena, one way you can get a little creative with your next academia-inspired fit is by adding a dash of pattern. Outside of the aforementioned plaid, you can experiment with checkerboard patterns, abstract shapes and bold stripes. Just be sure to pair it with pleated trousers for a scholarly finish.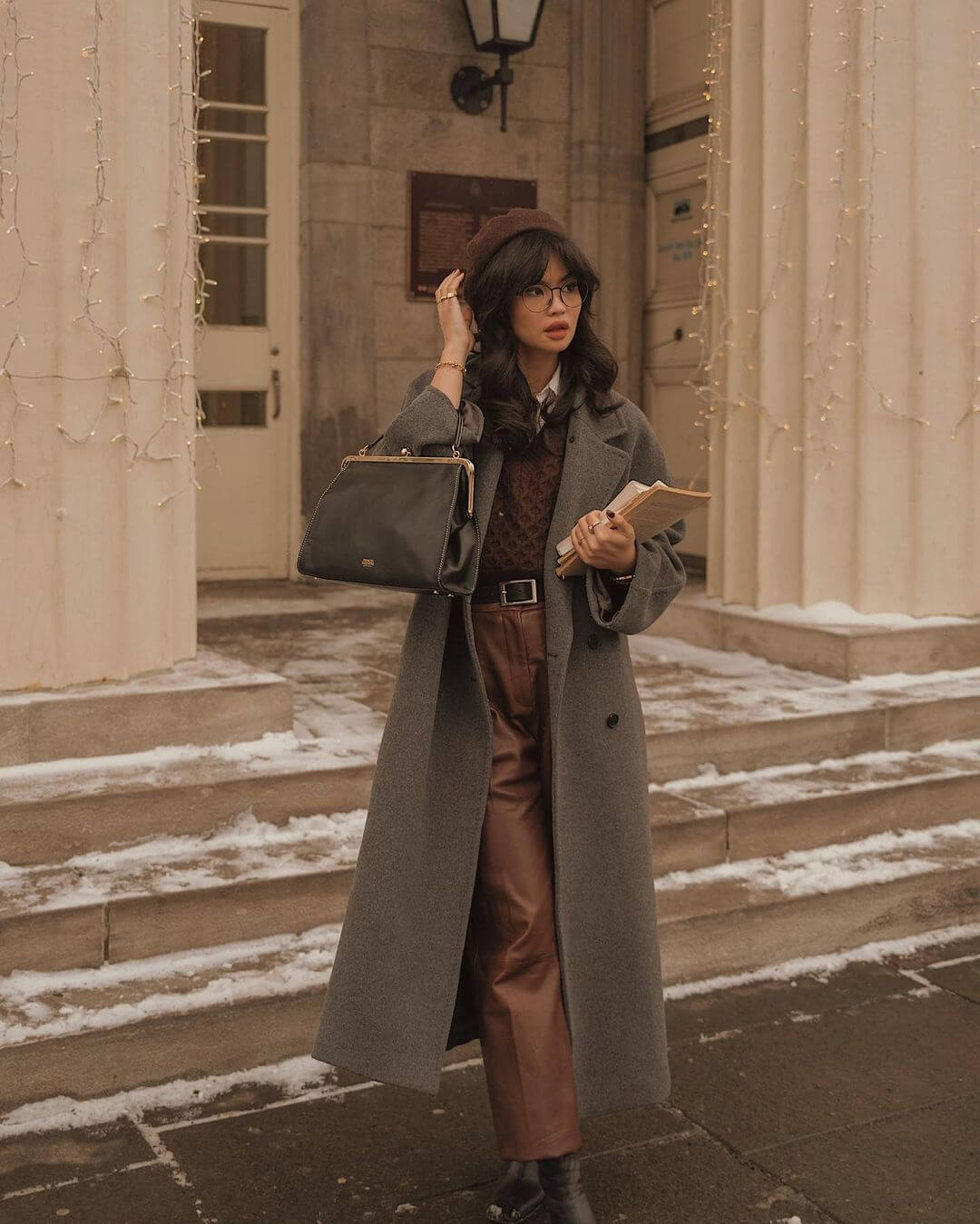 Photo via @lai_tiffany
9) Studious Accessories
This style has been well-thought-out from the intentional layers all the way to the minute details. To further adhere to the academia aesthetic, you will want to top off your suiting separates and plaid skirts with accessories that fit the bill. Vintage inspired handbags, a pair of studious glasses, and a Parisian-style beret are all items that culminate to an automatic A+ with any academia enthusiast.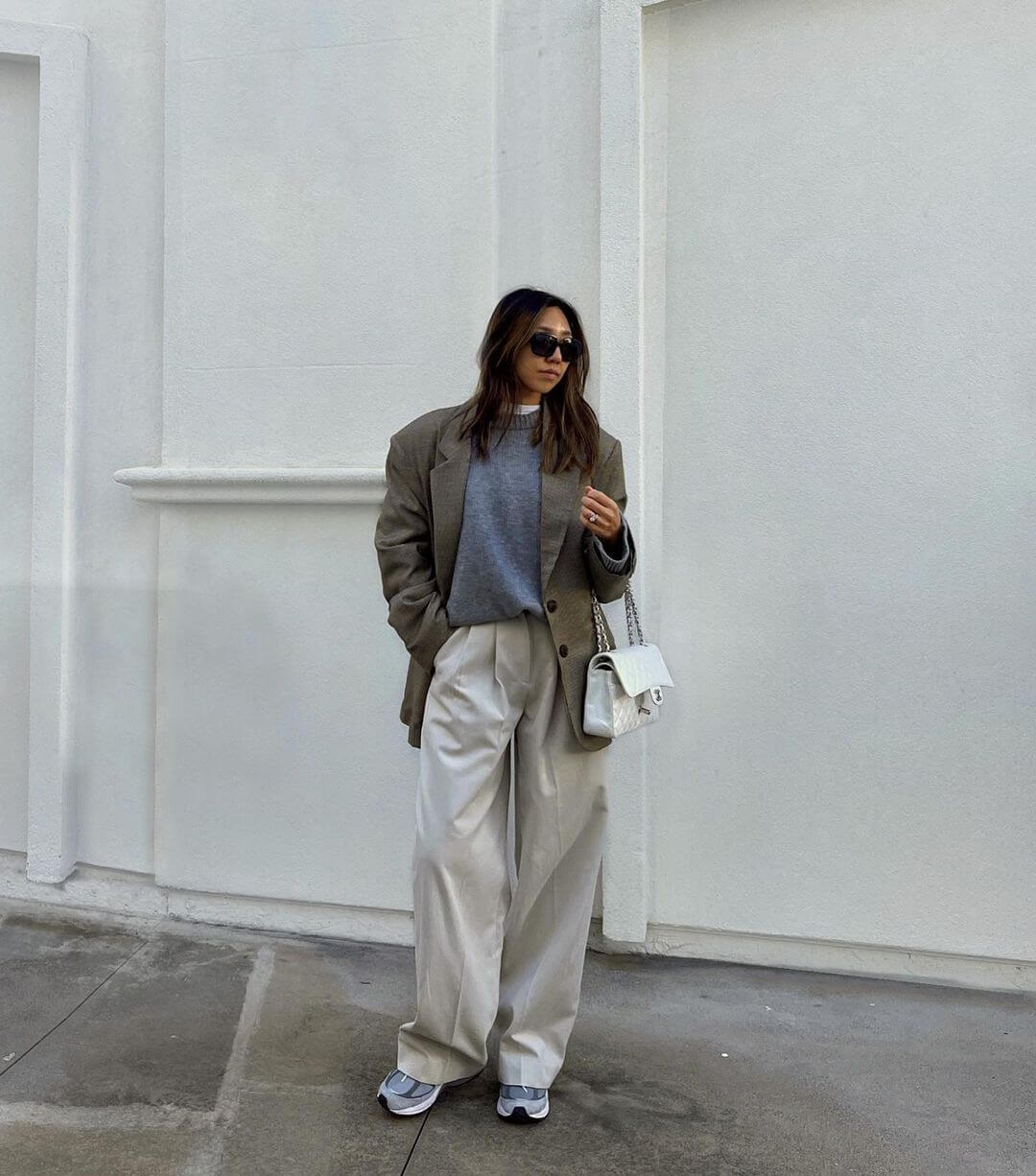 Photo via @ootdnewyork10
10) Oversized Everything
Perhaps the best thing about this trend is that you can take a more relaxed approach to it for added comfort. Since this look is all about being gender-neutral in style, there's an entire host of oversized pieces you can pull together. For instance, oversized blazers, sweaters, and bottoms that embody the collegiate vibe without feeling stuffy. The end result emulates the sophistication of vintage ivy league dressing but in a completely modern way!

(Visited 1 times, 1 visits today)