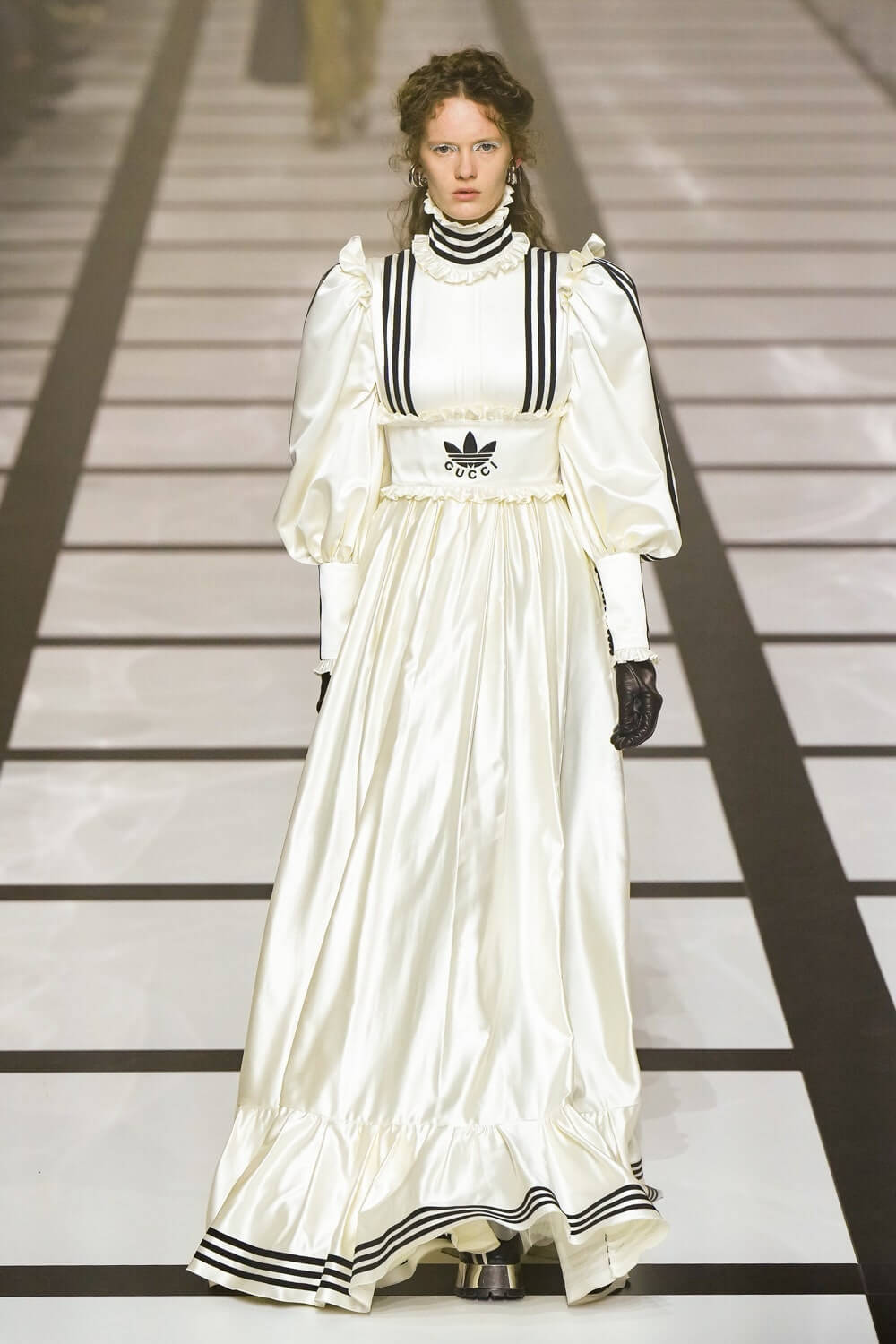 The rumor that a Gucci x Adidas collaboration was in the works had been circulating through the fashion grapevine for the longest time. Well, it is a rumor no longer as we witnessed the partnership right before our eyes at Milan Fashion Week. Attendees were pleasantly surprised to see a fusion of both men and womenswear sashay down the runway – no doubt a tribute to the changing times. Of course, key show-goers, such as Rihanna and A$AP Rocky, were front and center to witness this epochal collection unfold.
Gucci's Fall 2022 collaboration, directed by the brilliant Alessandro Michele, was interwoven with Adidas' iconic three stripe and trefoil logo on a multitude of pieces. It was not solely present on athleisure looks either. Everything from suits to sweeping gowns were emblazoned with the sportswear brand's mark. One of the more notable transformations was the way Gucci gave Adidas' classic tracksuit jacket its couture treatment. The silhouette was shifted into a trendy corset combined with Gucci's monogram motif. We surmise it will become a hit favorite on Instagram and the streets as soon as the collection drops.
The Gucci x Adidas collaboration also included interesting accessories, such as knitted balaclavas, fingerless gloves, caps, scarves, and heeled boots that are similar in style to the Adidas Samba sneaker. Needless to say, everything from the striped beret down to the sneakers will be highly covetable and will most certainly be waitlisted so be sure to stay tuned in for additional details.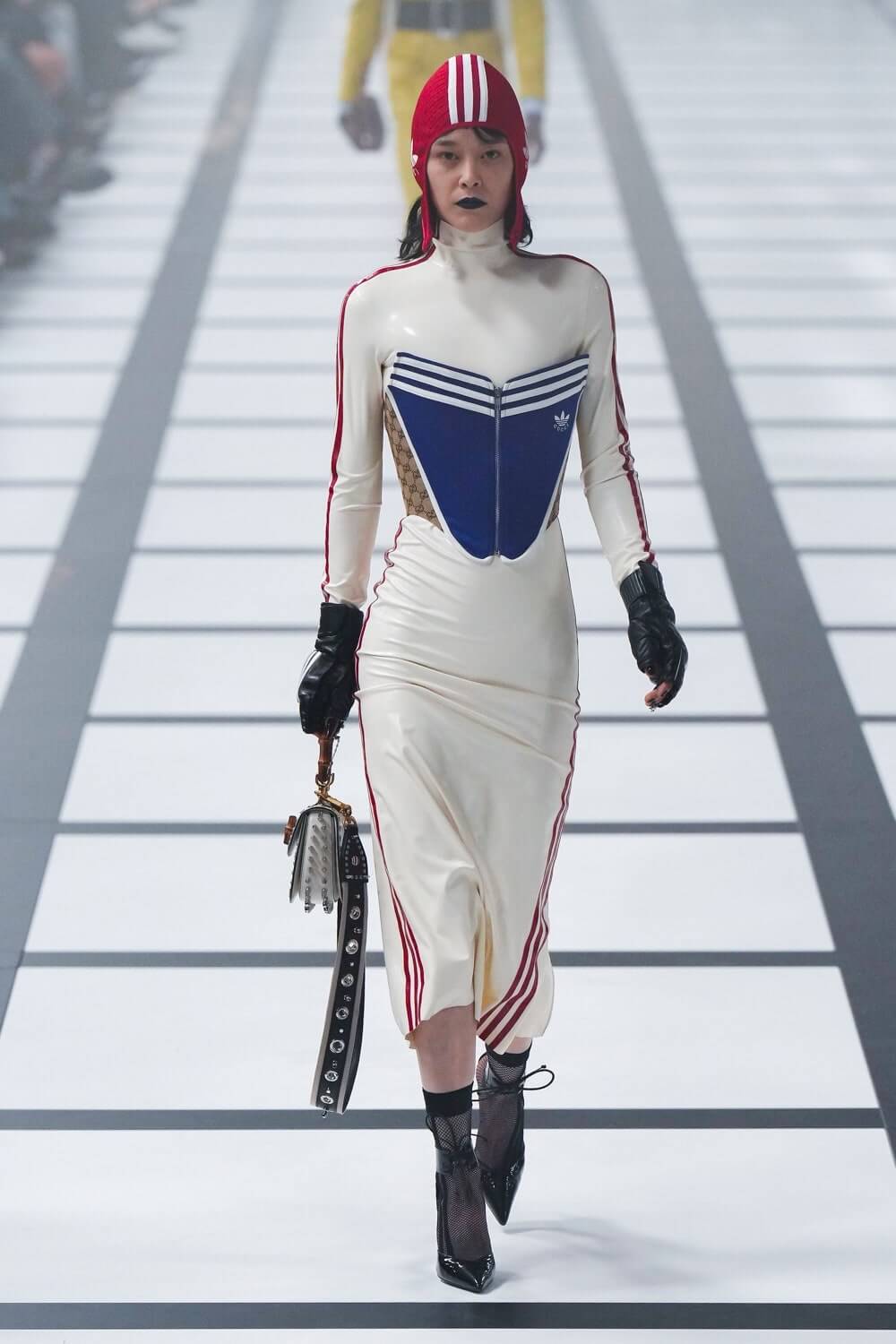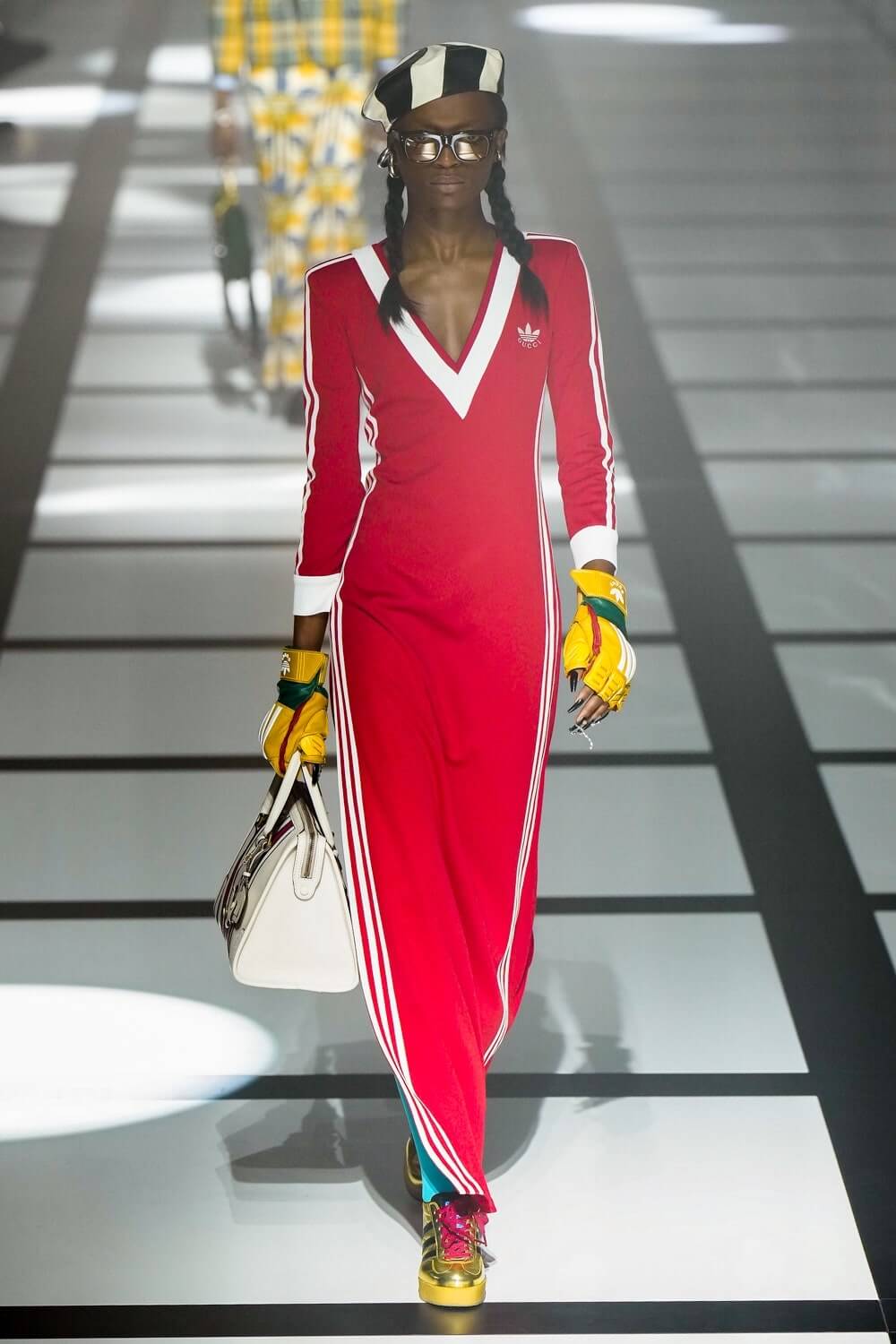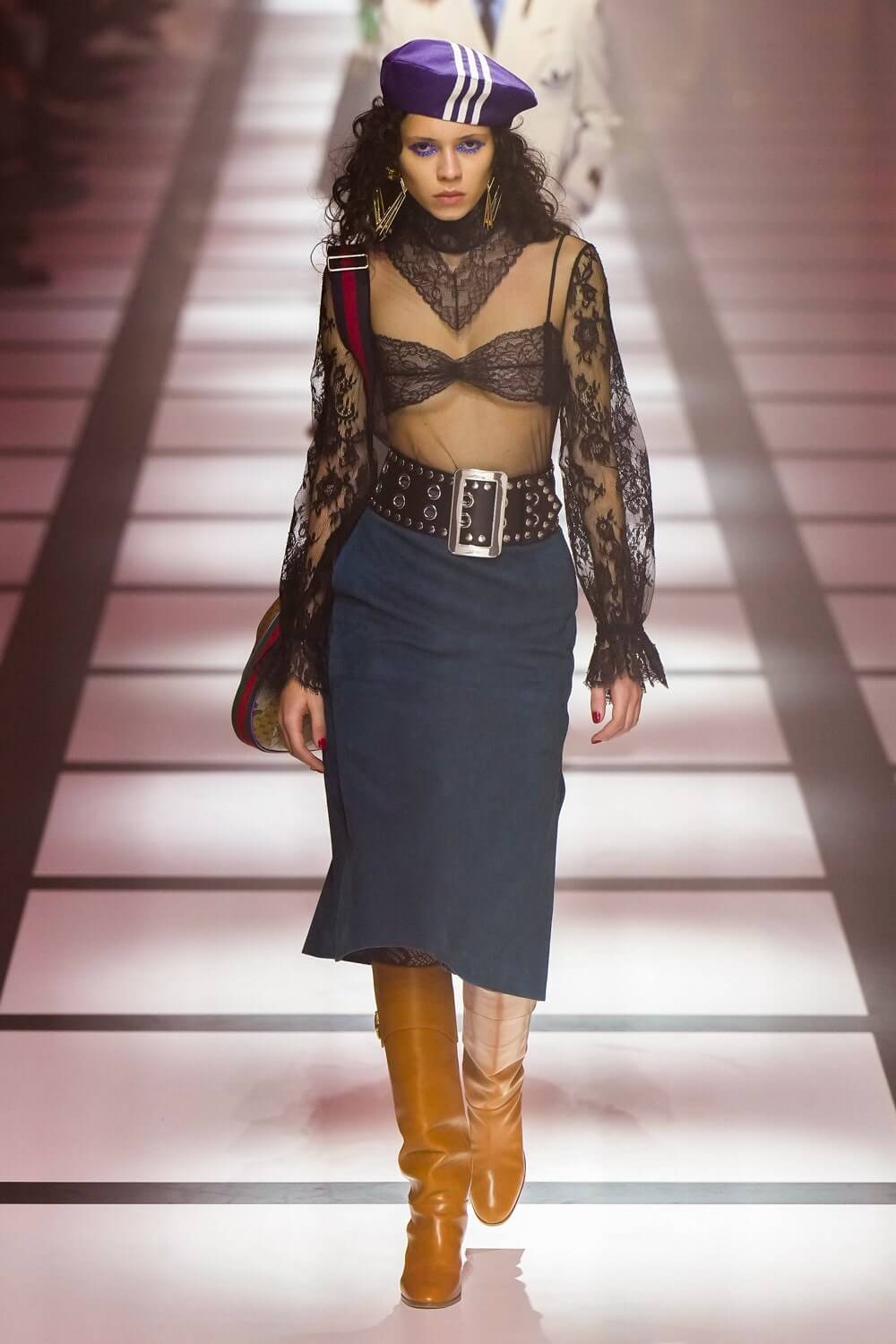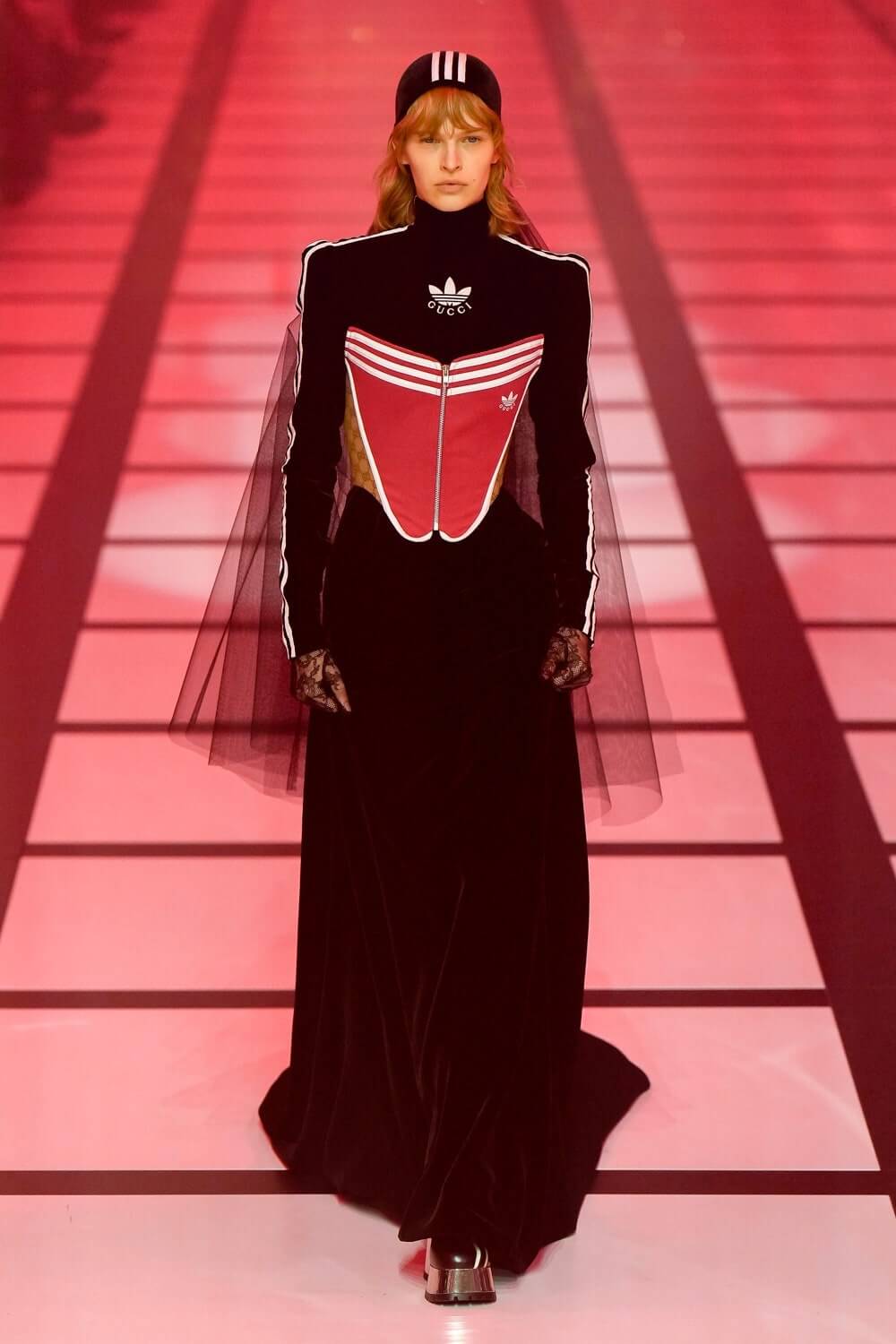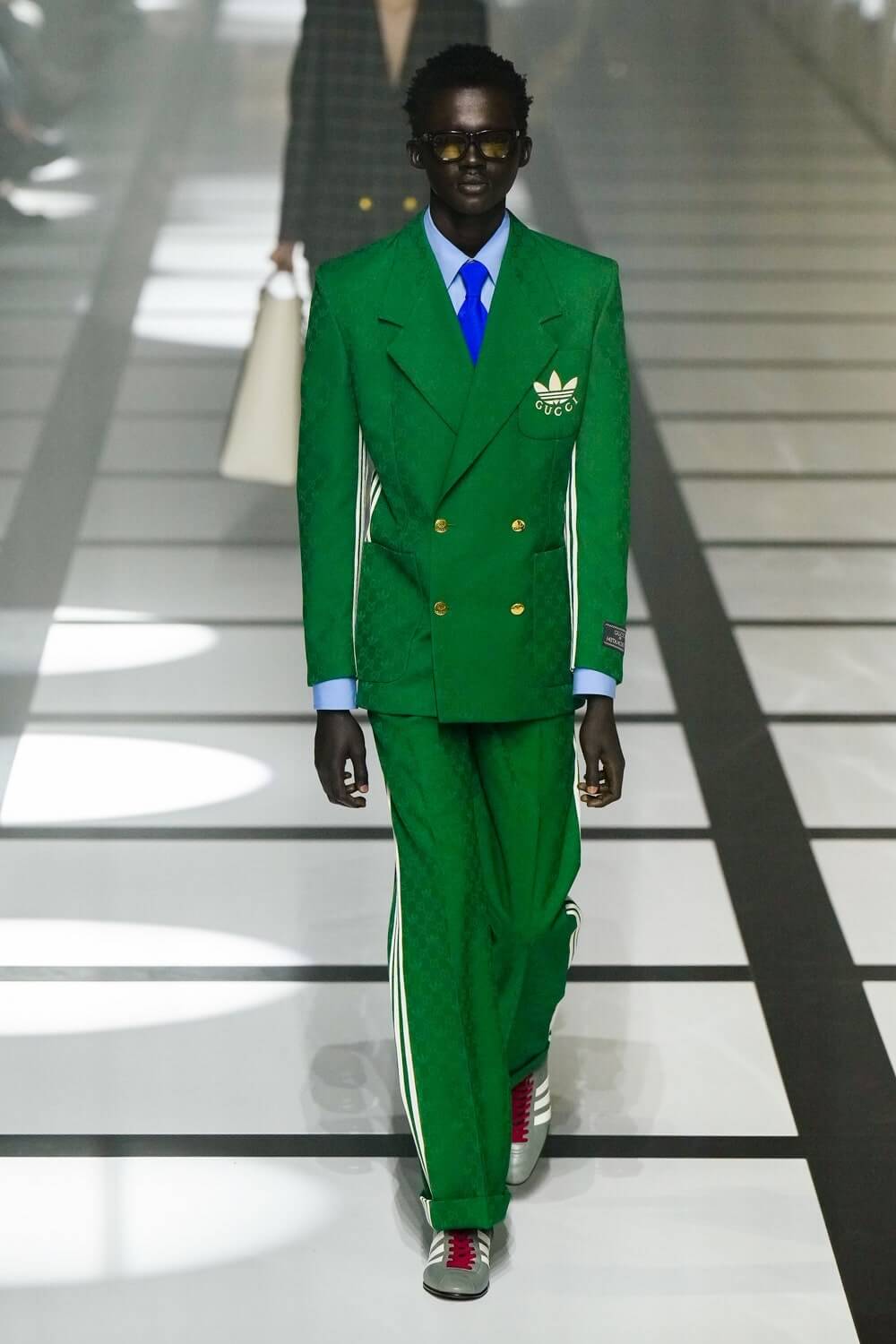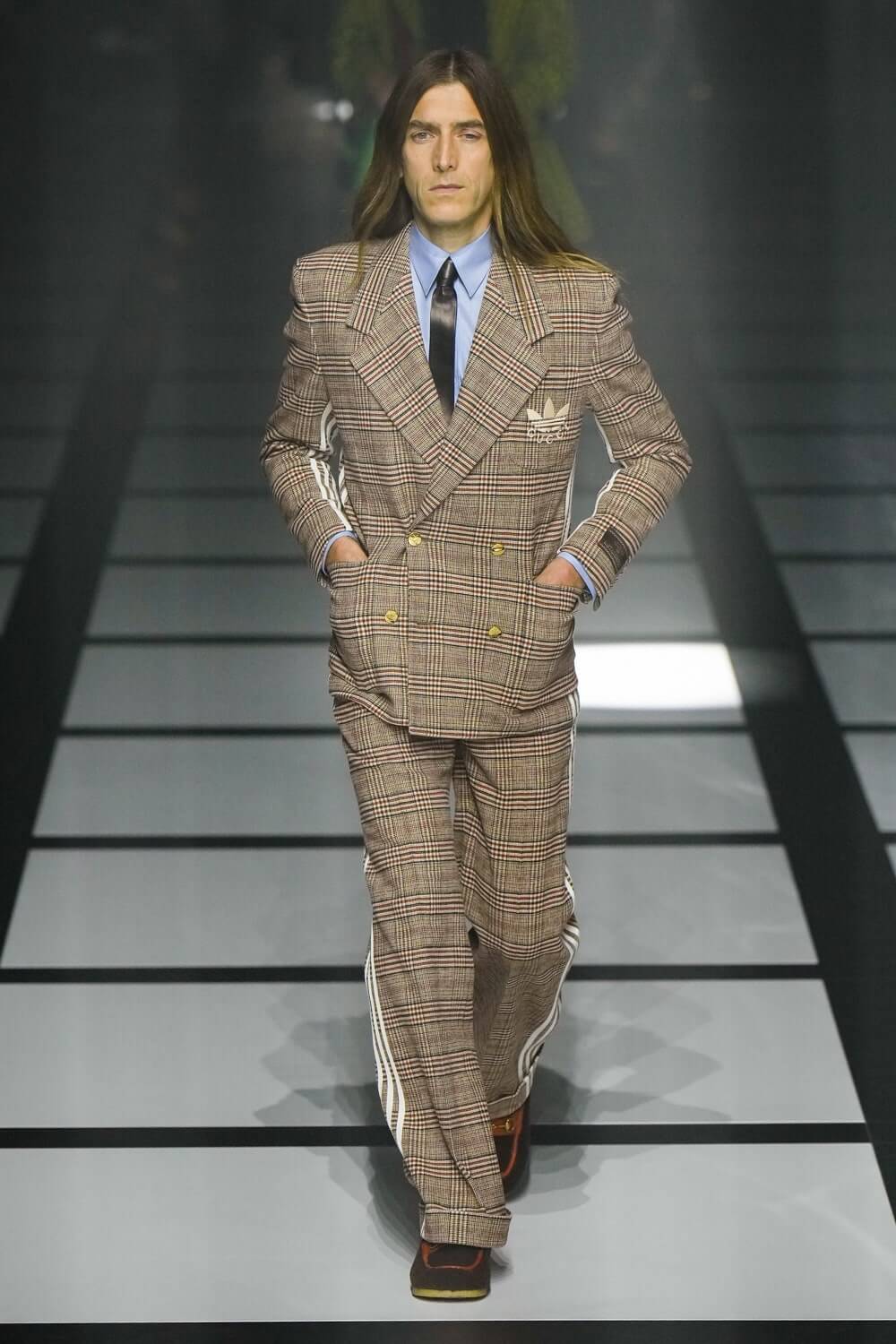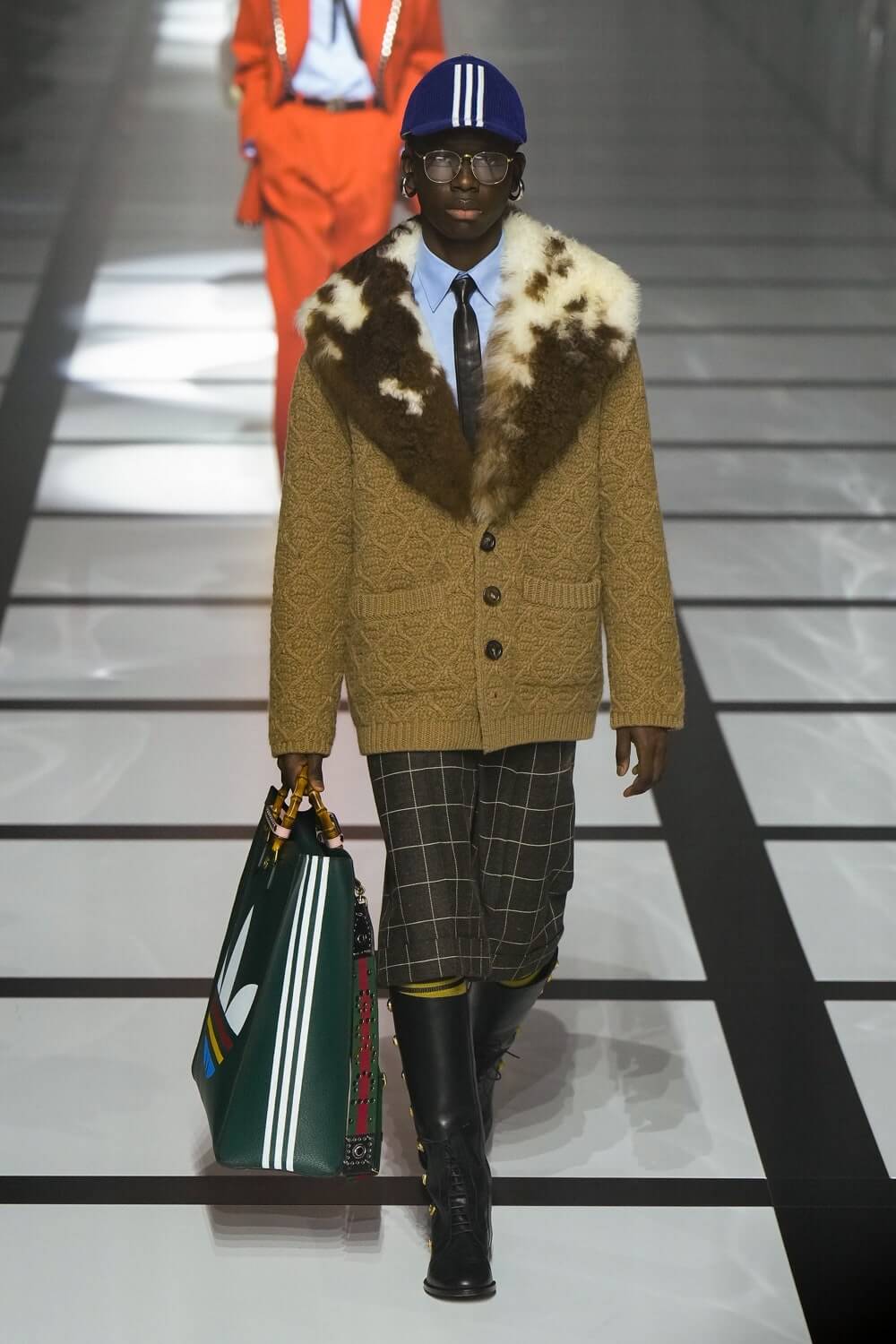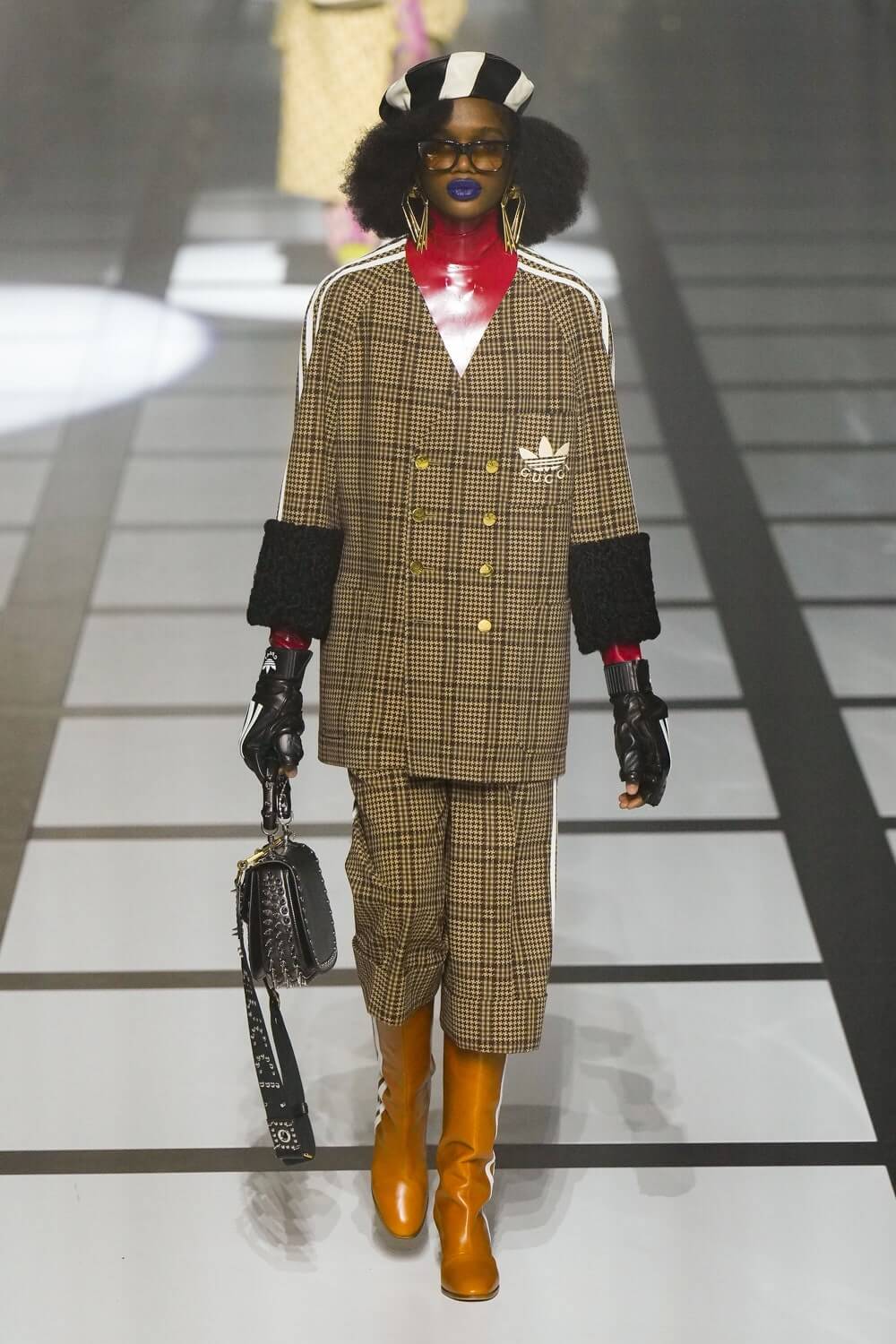 (Visited 1 times, 1 visits today)