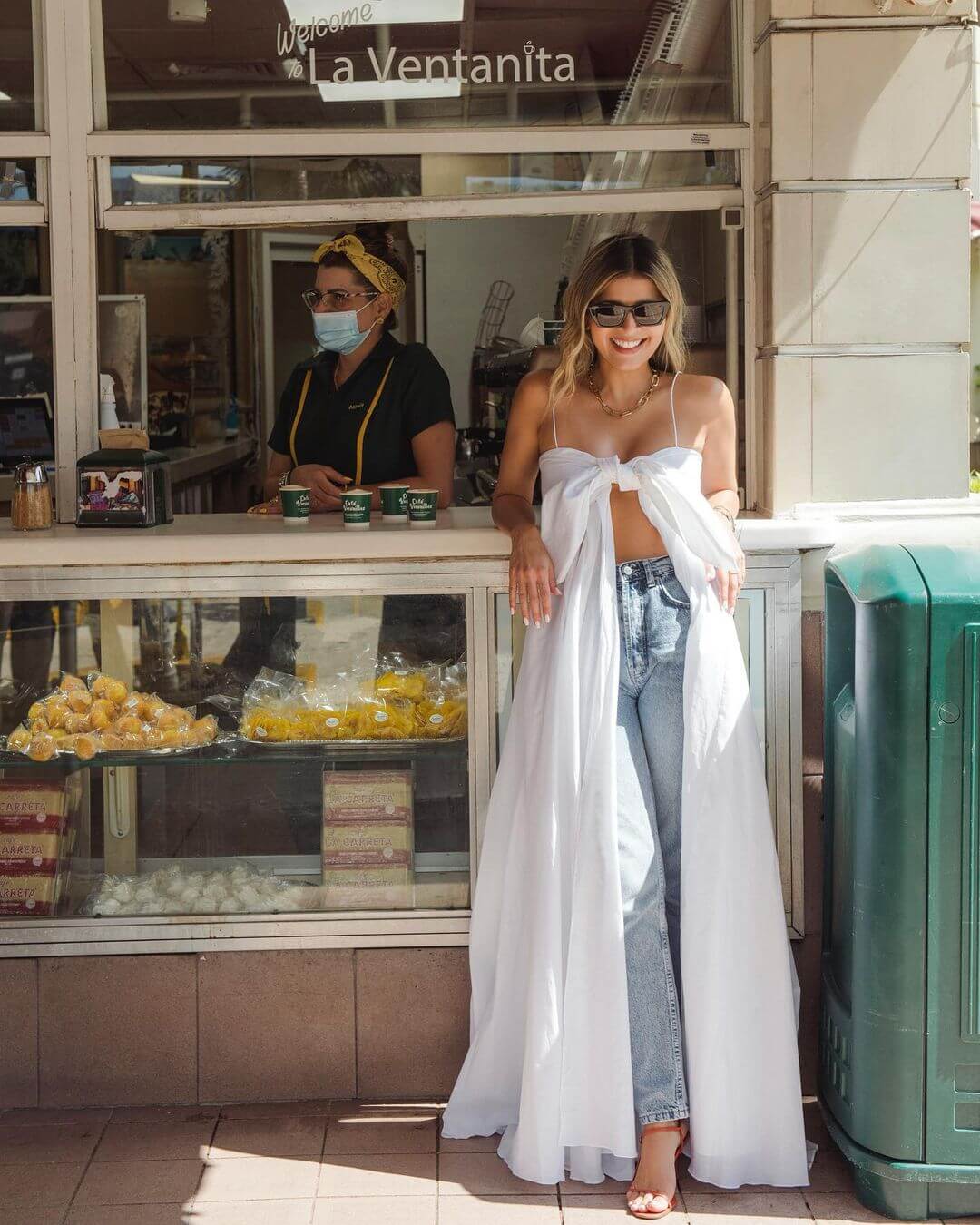 Photo via @pamarias
Strap yourself in because the current resort wear trends of 2022 are nothing short of a wild ride. Designers across the board went out of the box for their collections and it shows in the current mix up of unpredictable styles. Everything from statement details, such as fringe to completely sheer fabrications, are as bold as it can get. You will see that the one commonality between all the looks is that there is nothing basic present. Everything is intended to excite and delight and we cannot get enough of it. It doesn't just remind you to dress up but takes comfort to a whole new level. Keep reading to take in the unique resort wear trends, which we profoundly define as dopamine dressing.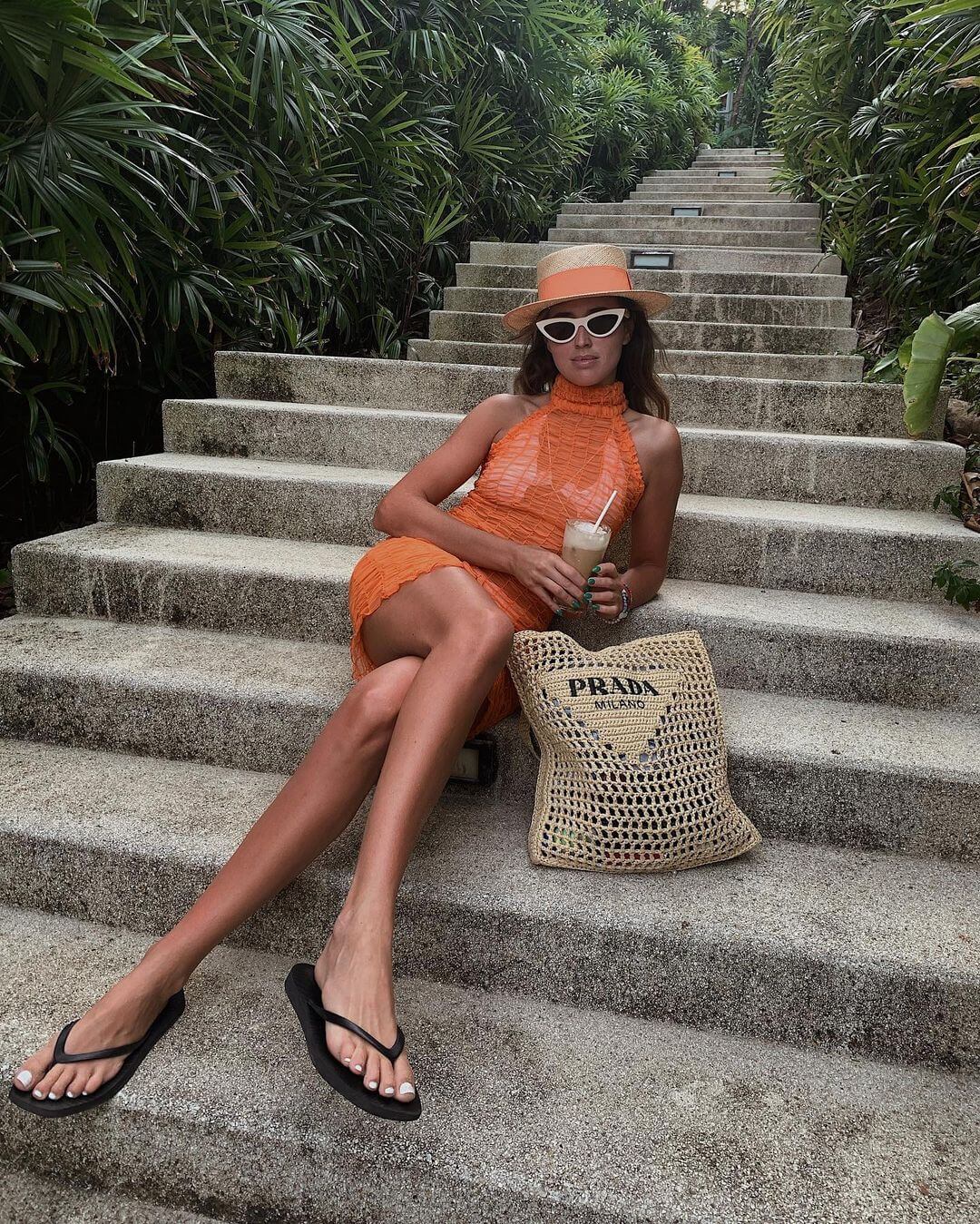 Photo via @darjabarannik
1) Sheer & Stretchy
Sheer, body-conscious dresses are the name of the game. This look truly channels the young, care-free feeling of the season and it's ever-prevalent in this first trend. The stretchy sheer fabrication makes for a spicy night out look. However, you can use it as a trend-savvy way to cover up as you make your way to the beach for a dip in the ocean.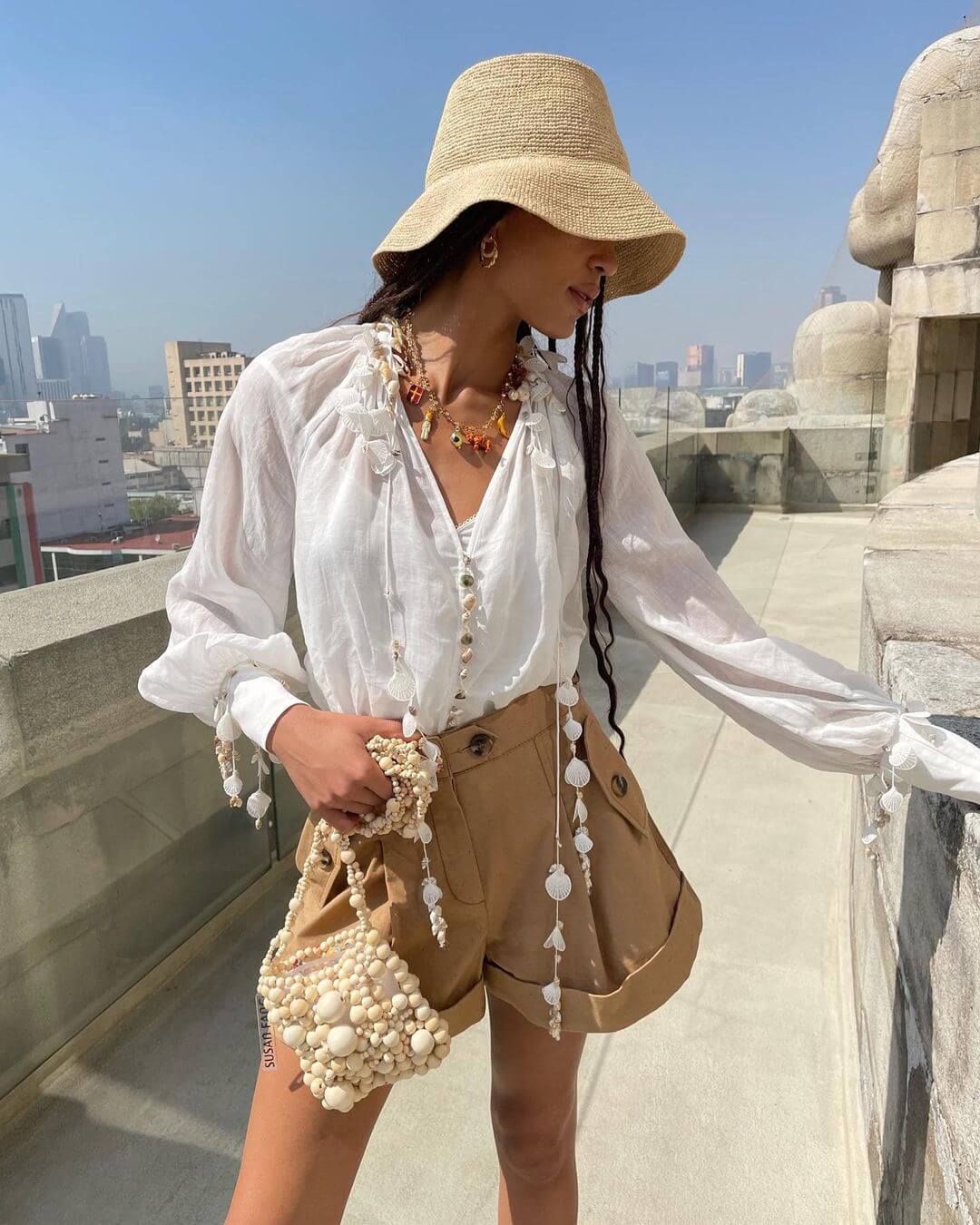 Photo via @shopbop
2) New Neutrals
Although we know that neutrals are never really out of style, we are finding them to be a big part of the 2022 resort wear trends. The key to reinventing them for the season is to keep it light and fresh while honing in on bold details. Look for billowy, voluminous fits made from cotton, crochet, eyelet and linen to achieve an effortlessly aesthetic that is ideal for when you are on-the-go.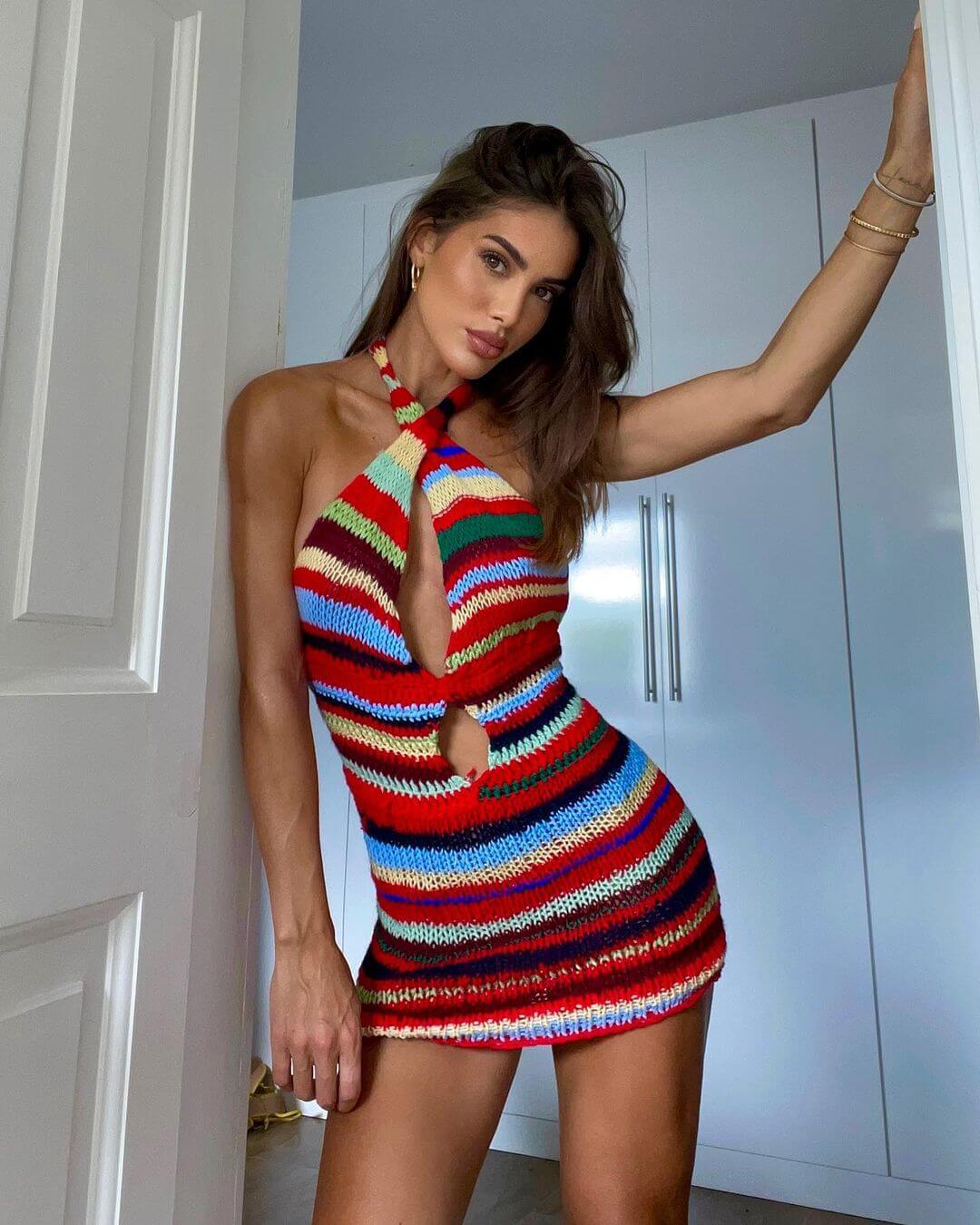 Photo via @camilacoelho
3) Rainbow Stripes
On the opposite end of the spectrum, rainbow dressing has also entered the room and it is taking the form of audacious stripes. This resort wear trend practically begs you to wear it somewhere tropical and warm. You can expect rainbow stripes to continue cropping up all over everything from knit dresses to leggings and more. This is a fun way to combat the winter blues while adding instant energy to your transitional looks.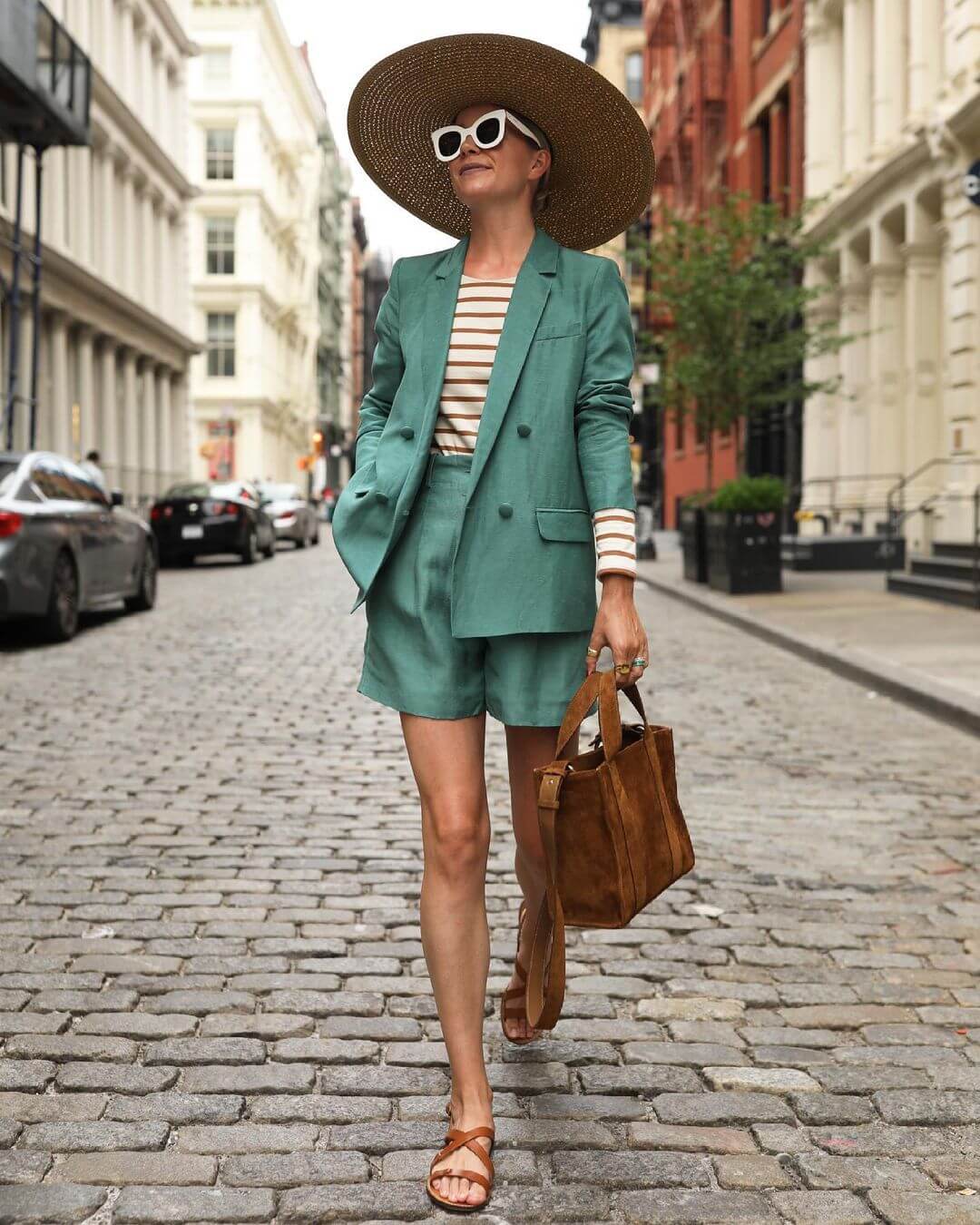 Photo via @blaireadiebee
4) Colorful Suiting
With people working from home more than ever, one would think that the demand for suits would diminish – but they only continue to increase in popularity. The array of different suits continue to be stretched far beyond our imagination for the 2022 resort wear collections.  We are seeing slouchy, relaxed silhouettes, shorter cuts, and quirkier colors. No need to overthink the look though – keep your suits laidback and easy with simple accessories.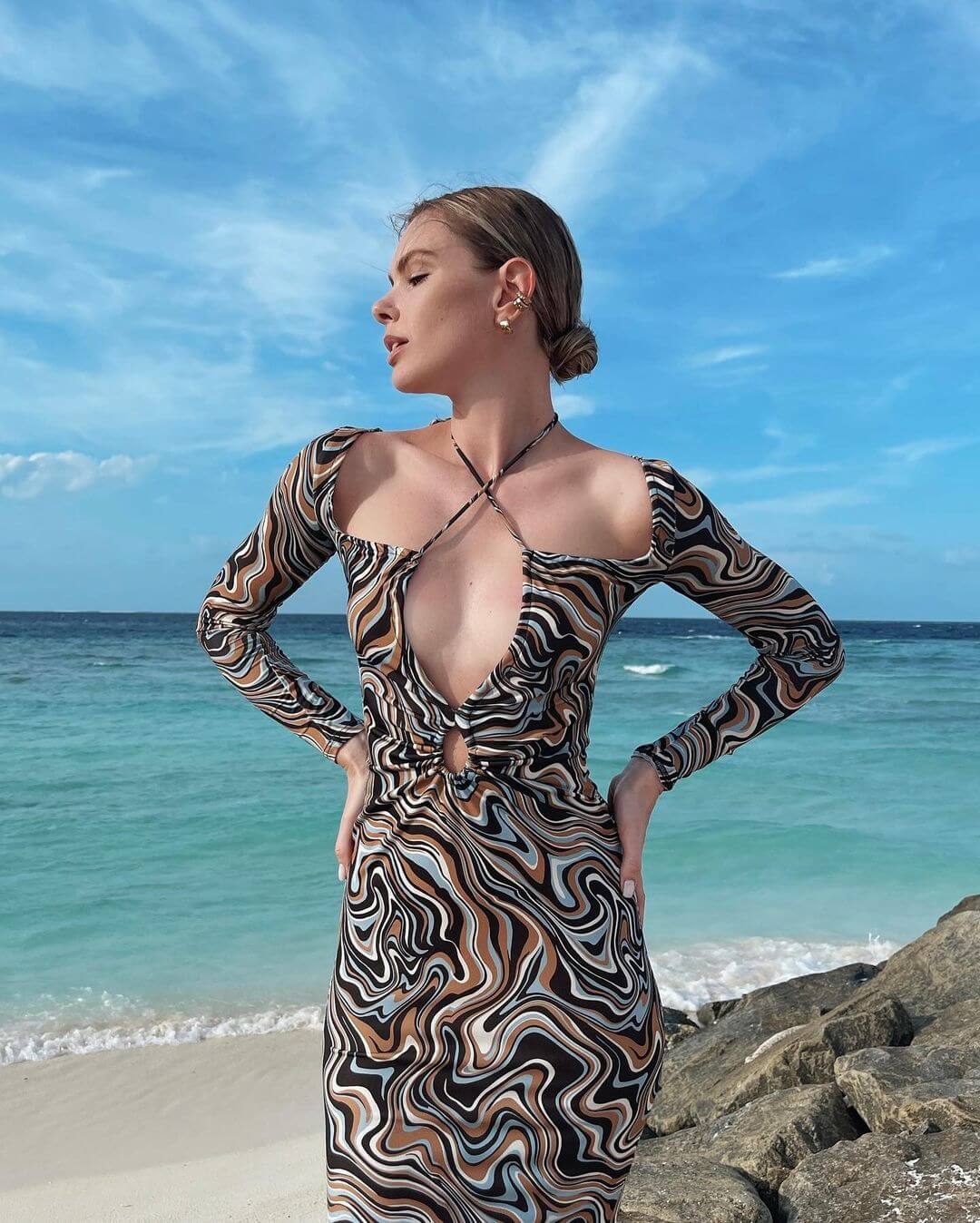 Photo via @mariannaeliseeva
5) Drawstring Accents
Don't underestimate the power of this next resort wear trend. Albeit a more minute detail, drawstring accents happens to add a lot of impact to a piece given the fact that it's adjustable. We're seeing them utilized over and over again in recent collections as a way to provide ruched textural detailing – or to accentuate interesting shapes and cutouts (as seen in Marianna's look above). It is a matter of taking a look from 0 to 100 with just a few strings!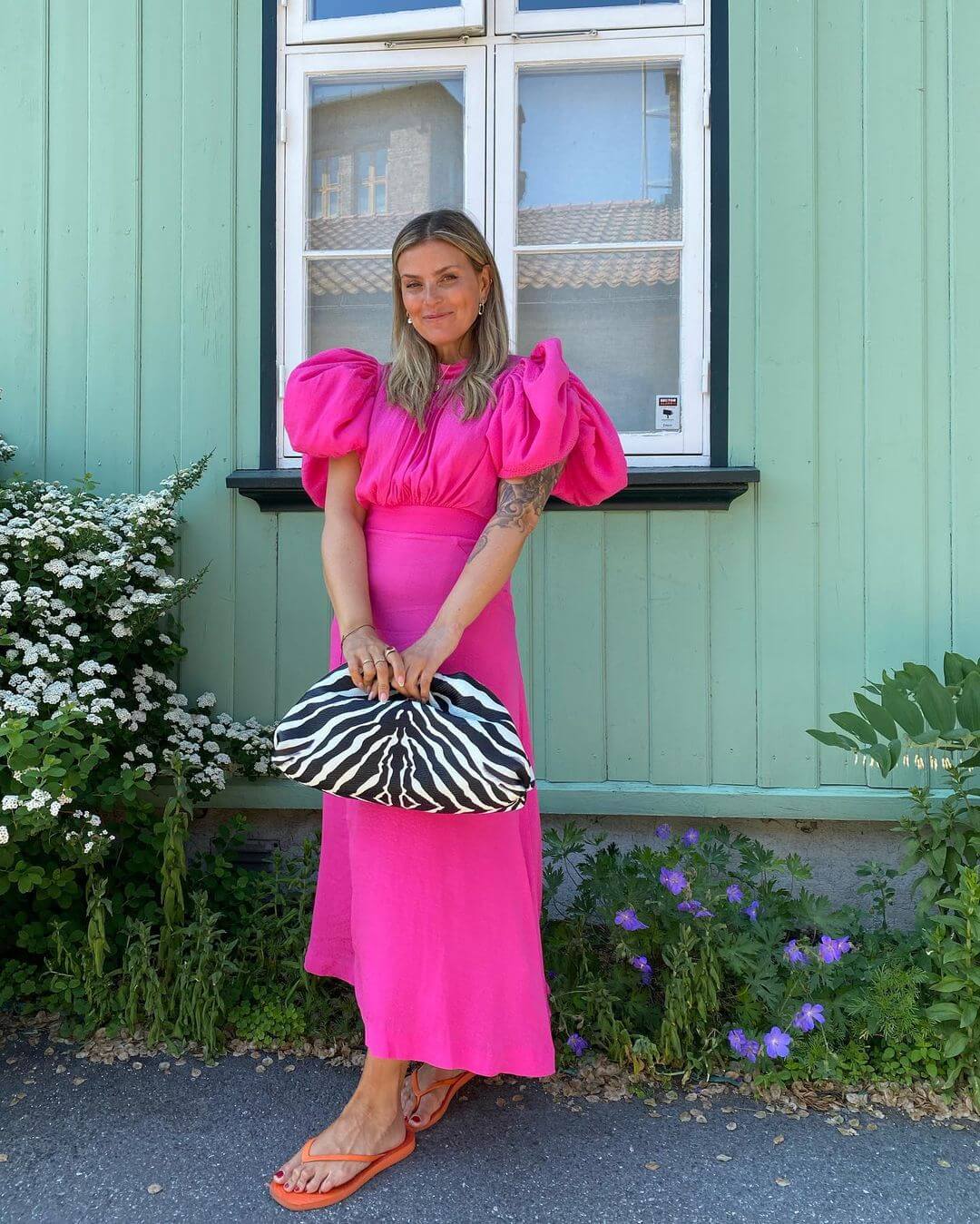 Photo via @polliani
6) Bold Shoulders
We all know and love the bold shoulder look but they are taken to new heights in resort wear. This dramatic volume makes for a unique vacation-ready look. The bold shoulder detailing is truly magnificent and a great nod to escapism since it conjures up fantasies of cottagecore, sci-fi, and the renaissance era – but in a much more modern way.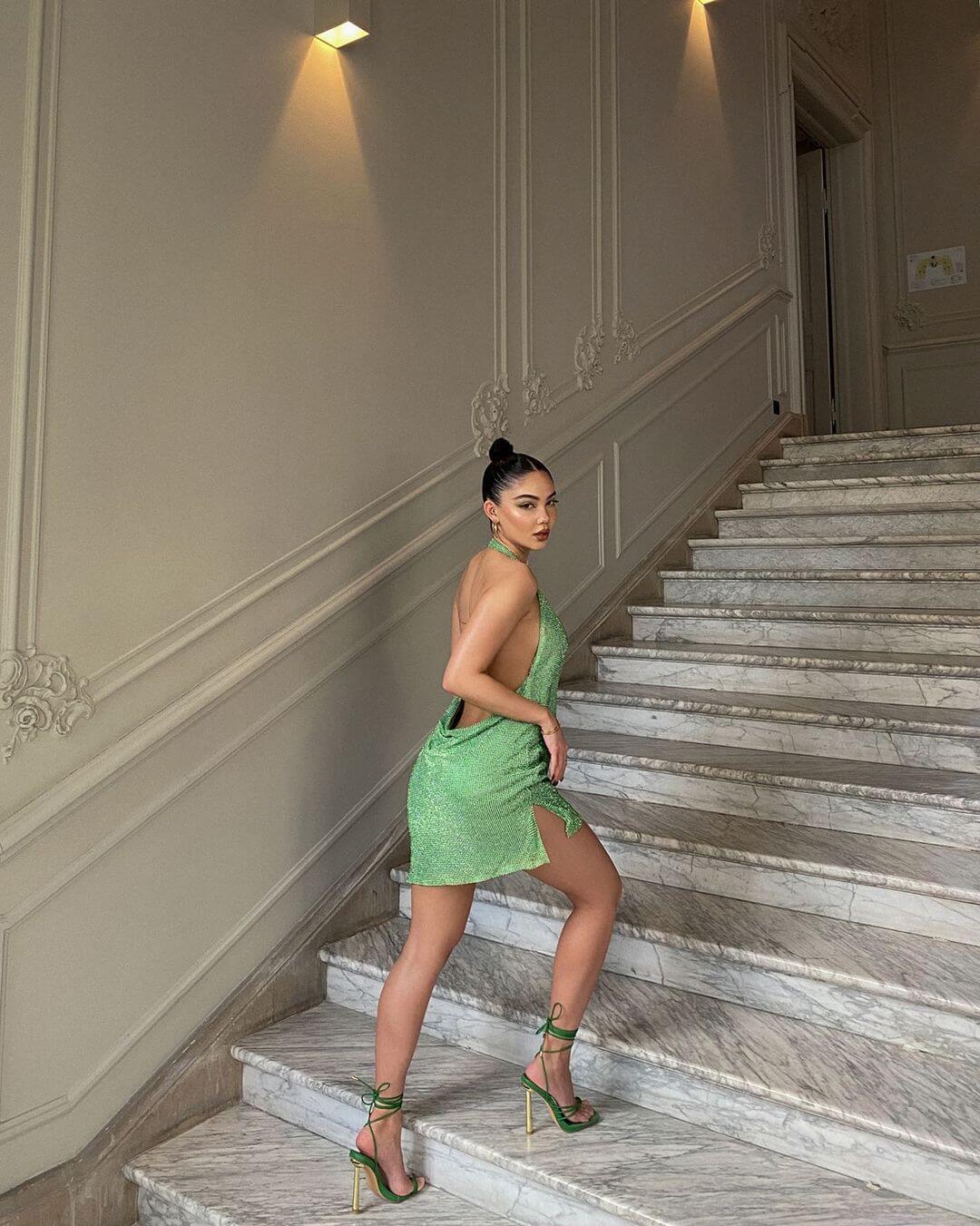 Photo via @amandakhamkaew
7) Going Out Dresses
Wearing less and going out more as Drake famously put it… Resort wear trends are proof that social life is back on as there is a large focus on sultry going out dresses. Short hemlines, cutouts, backless detailing are just a few additions we are seeing to these flirty little numbers. And they're just what you need to inspire your winter getaway. As far as color goes, expect to see going out dresses in every color under the sun – the bolder, the better.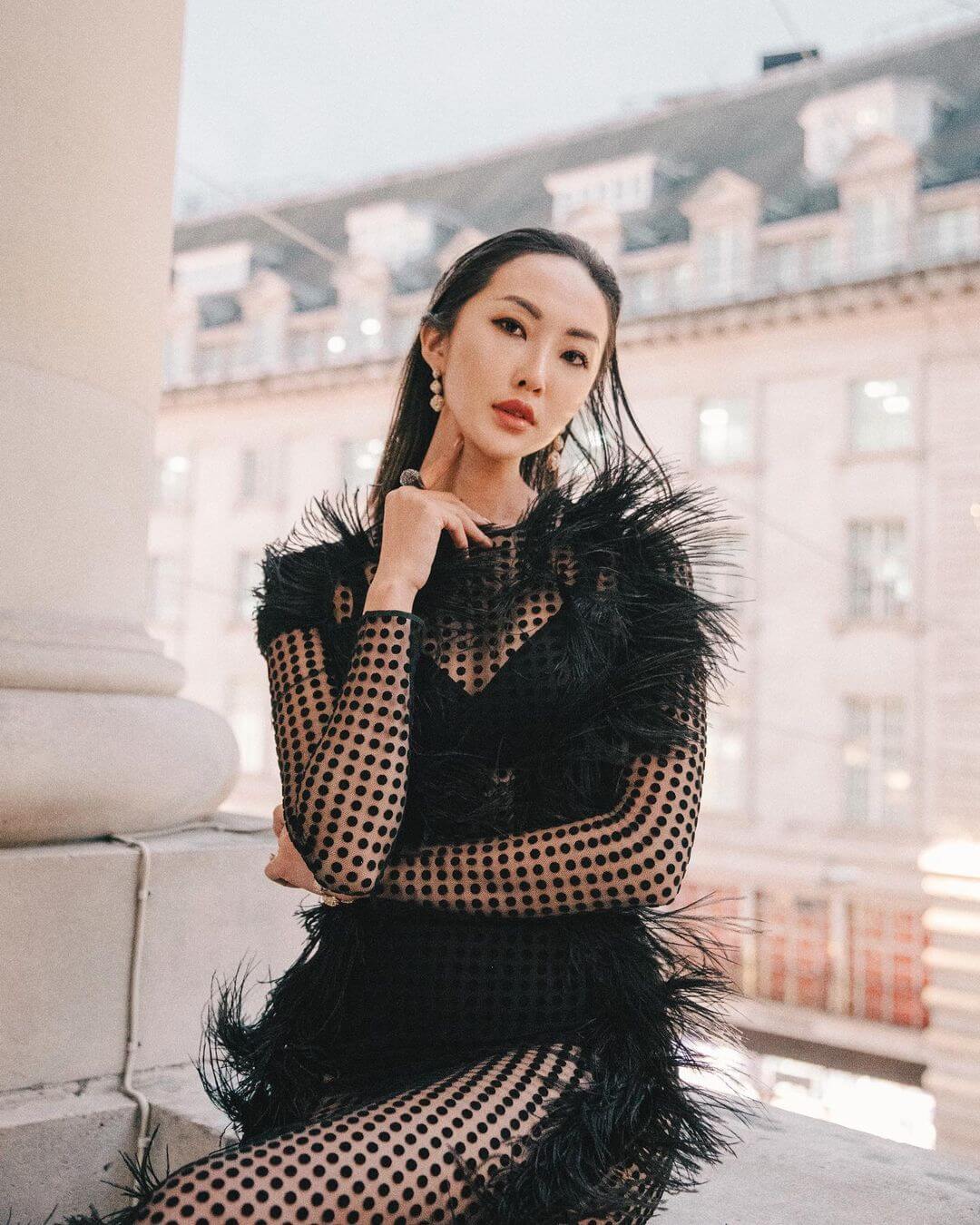 Photo via @chrisellelim
8) Feathers
Another show-stopping trend to emerge recently is the heavy use of feathers on all sorts of silhouettes. You will see this textured addition adorning everything from an entire sleeve of a sweater down to a polished trim on the hemline of a dress. The feathered look is glam and fun, making it a great look to add some flavor into your mix of clothing.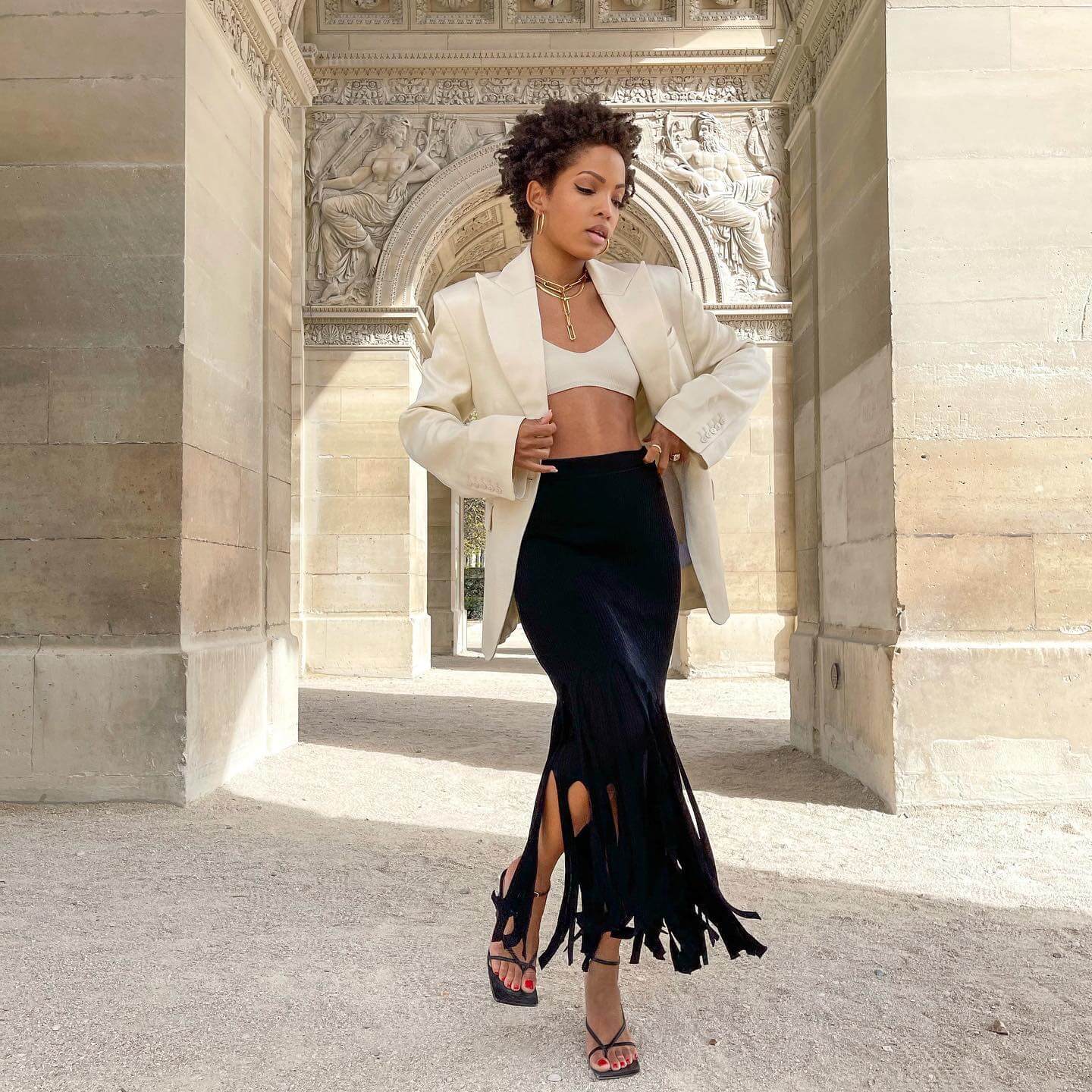 Photo via @slipintostyle
9) Fringe
Similar to the last, fringe is accenting different silhouettes to add whimsical charm and fluidity. It's reinforcement that more is more as we get into the swing of the year. The best part about this trend is that you do not need to uproot your entire wardrobe to accommodate for it. Incorporate a fringe skirt or dress to your arsenal of clothing to vamp up those basics you already own!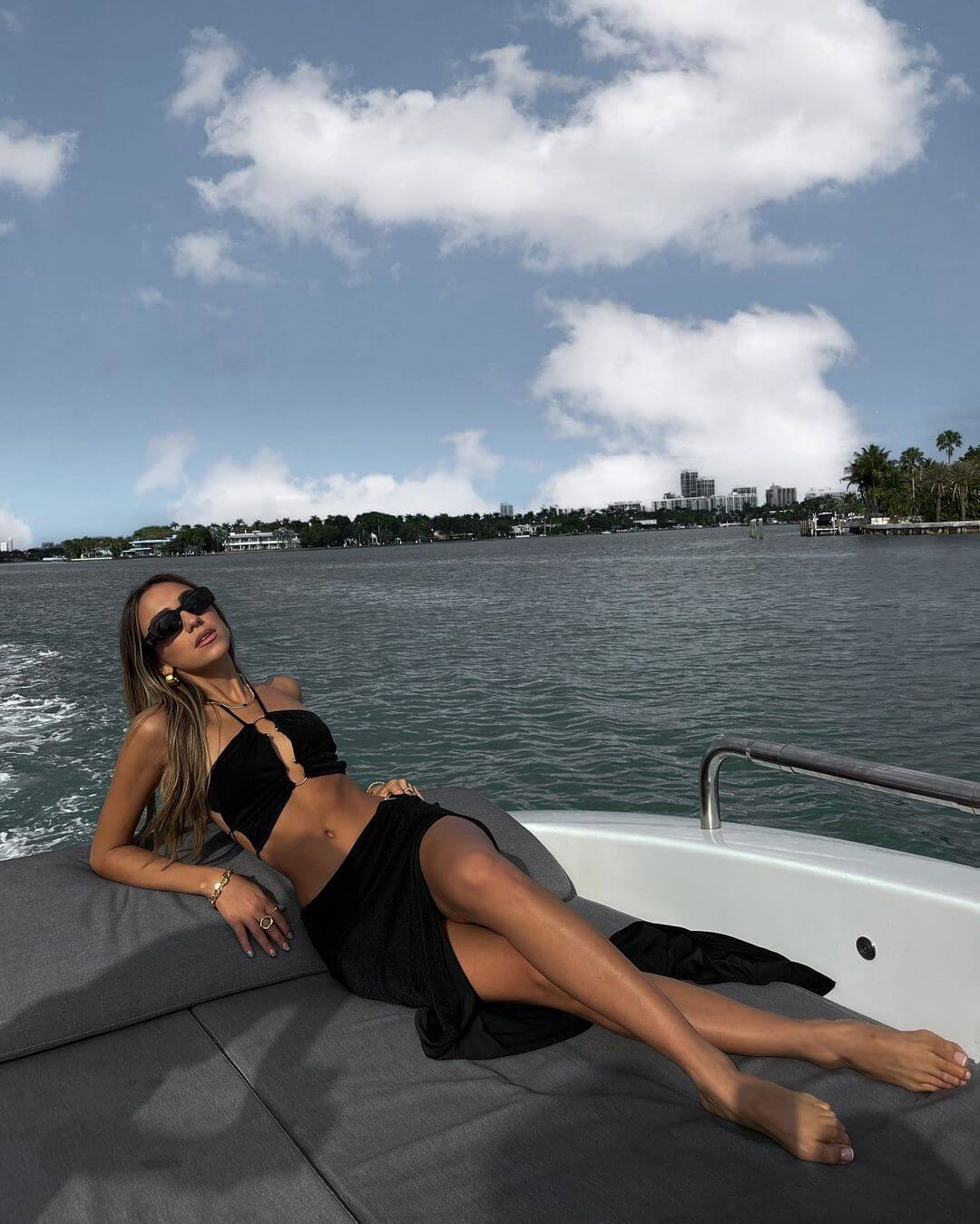 Photo via @luanabarron
10) Exposed Midriffs
The last of the resort wear trends we want to cover (or uncover for that matter) is the exposed midriff. After almost two years of isolation, everybody is ready to bare some skin. Frankly, there's no better way to do it than with crop tops, bra tops and everything in between. This trend continues to gain traction coupled with the recent resurgence of low-waist bottoms and micro miniskirts. But if you're not quite ready to let loose, simply get started with high-waisted pants and a cropped cardi – or a maxi skirt and bra top combo.

(Visited 1 times, 1 visits today)