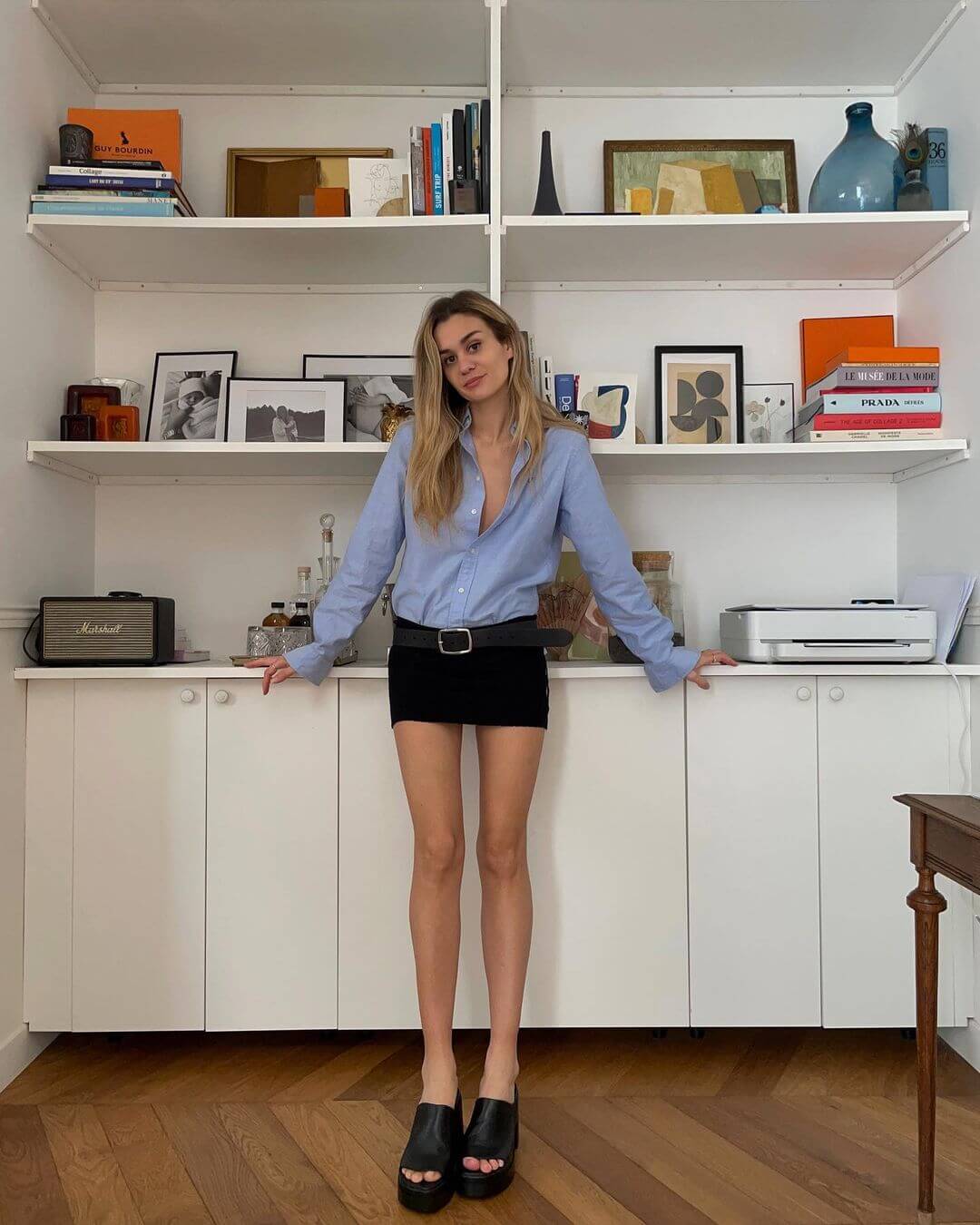 Photo via @annelauremais
Although controversial, the mini skirt has been circulating amongst trendsetters and we're here to help settle the debate. It's no doubt risque and generally showcases more of your midriff and legs compared to other traditional skirts, but there is something undeniably appealing about the resurgence of this trend. It simultaneously taps into the early 2000's while also being a nod to more modern times as we focus on bringing the fun back into fashion. This low-hugging style may not be for everyone but we wanted to make a case on why we think it is worth trying out this season no matter your age or body type. To make a point, we compiled an assemblage of looks to showcase the multitude of ways you can adapt mini skirts into your own style.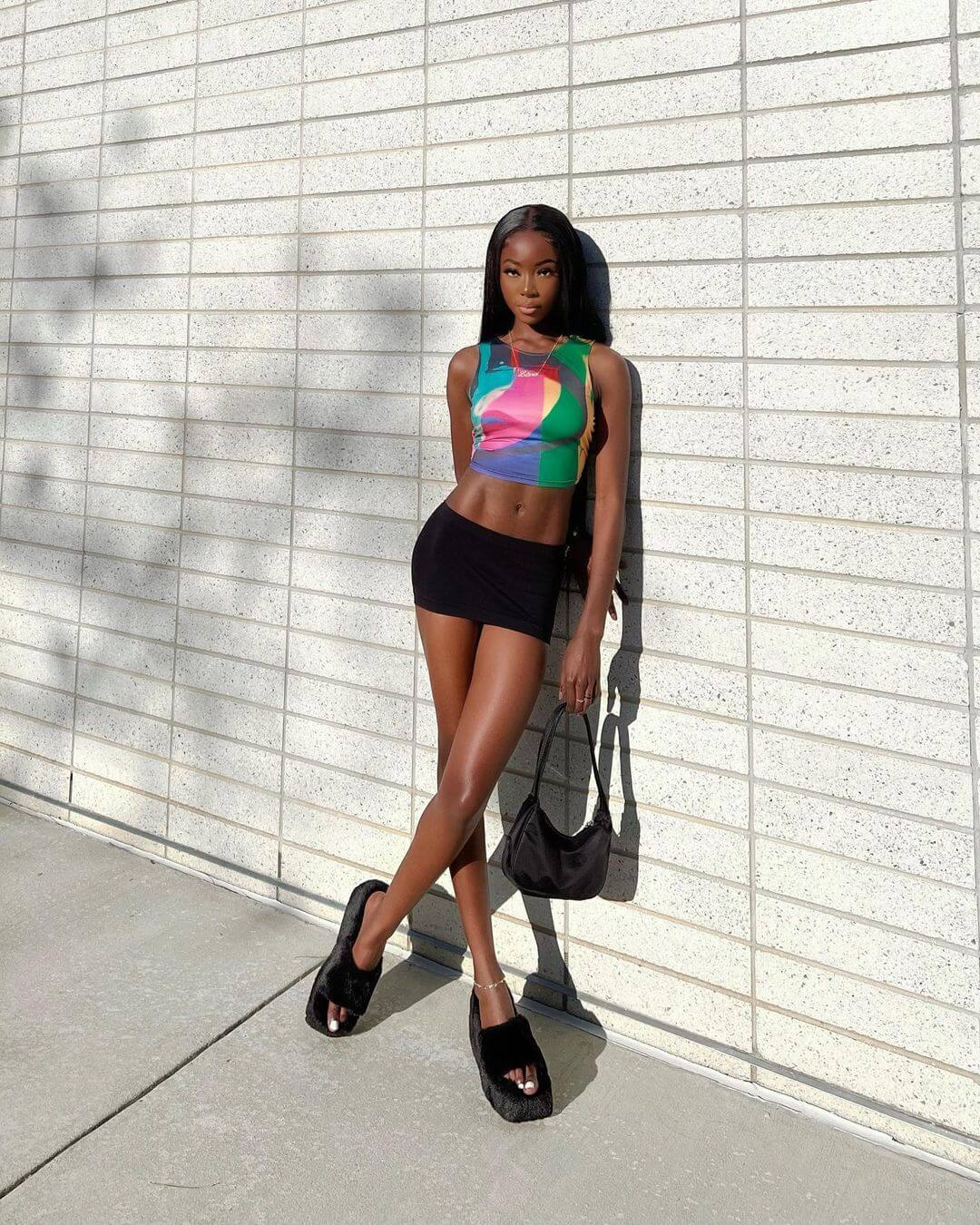 Photo via @aakubii
1) 90's Baby
Mini skirts are a direct homage to that 90's and early 2000's style that has been dominating the scene. We love how this outfit here pays tribute to those eras by going after nostalgic pieces in every possible aspect. Obviously the mini skirt is the star but Akua also leans into the Y2K aesthetic with everything else from the cropped graphic tank to the platform slides – and even the mini shoulder bag.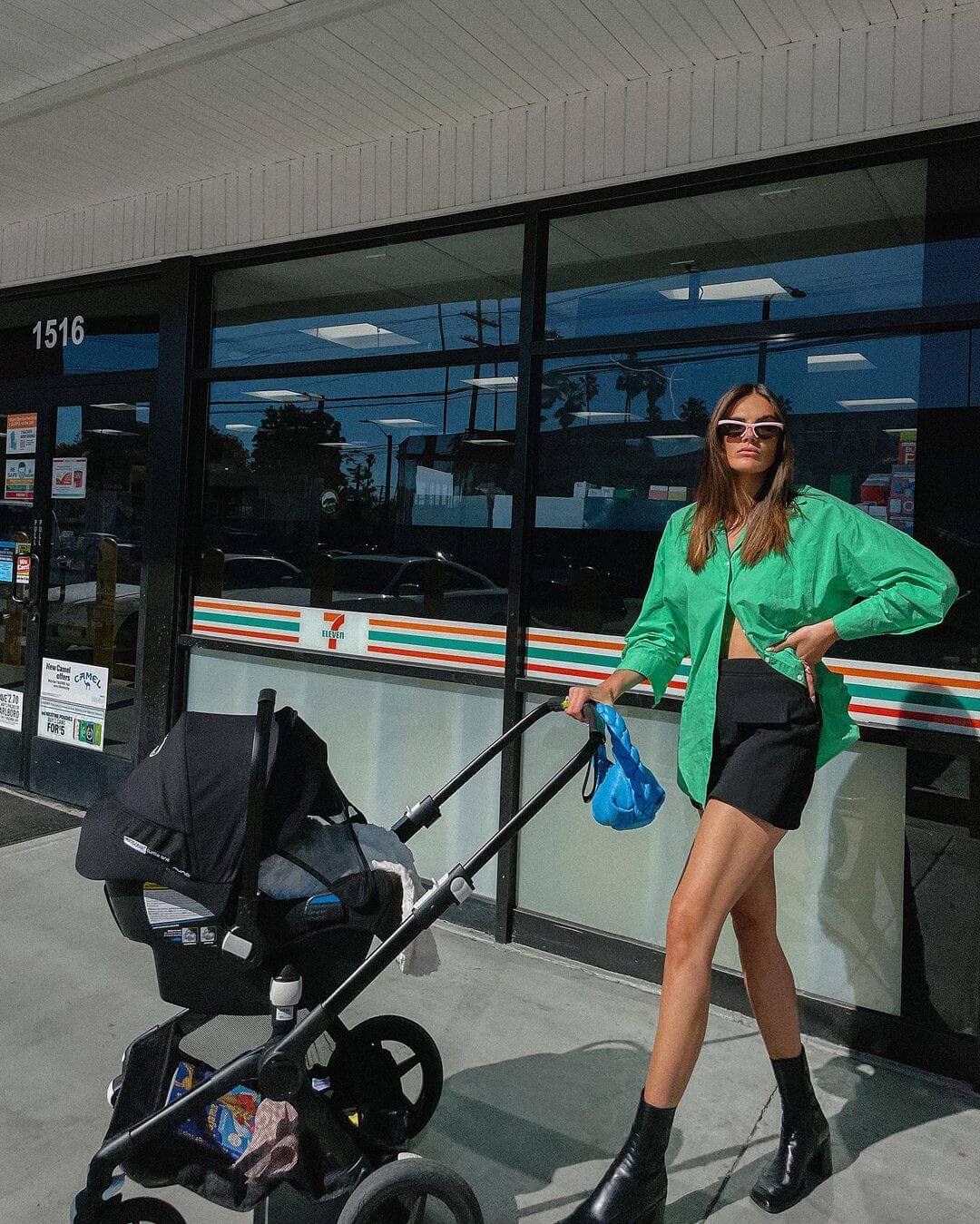 Photo via @tezza.barton
2) Buttoned Up
If you are worried about showing off too much skin with mini skirts, here is an outfit that shows you can truly have it all. Tezza styles her black micro mini with a button up shirt. The trick here is that she left the bottom half of the shirt undone and loose, revealing just a sliver of skin. Keep the cool girl vibes flowing with sporty sunglasses and sleek square toe boots.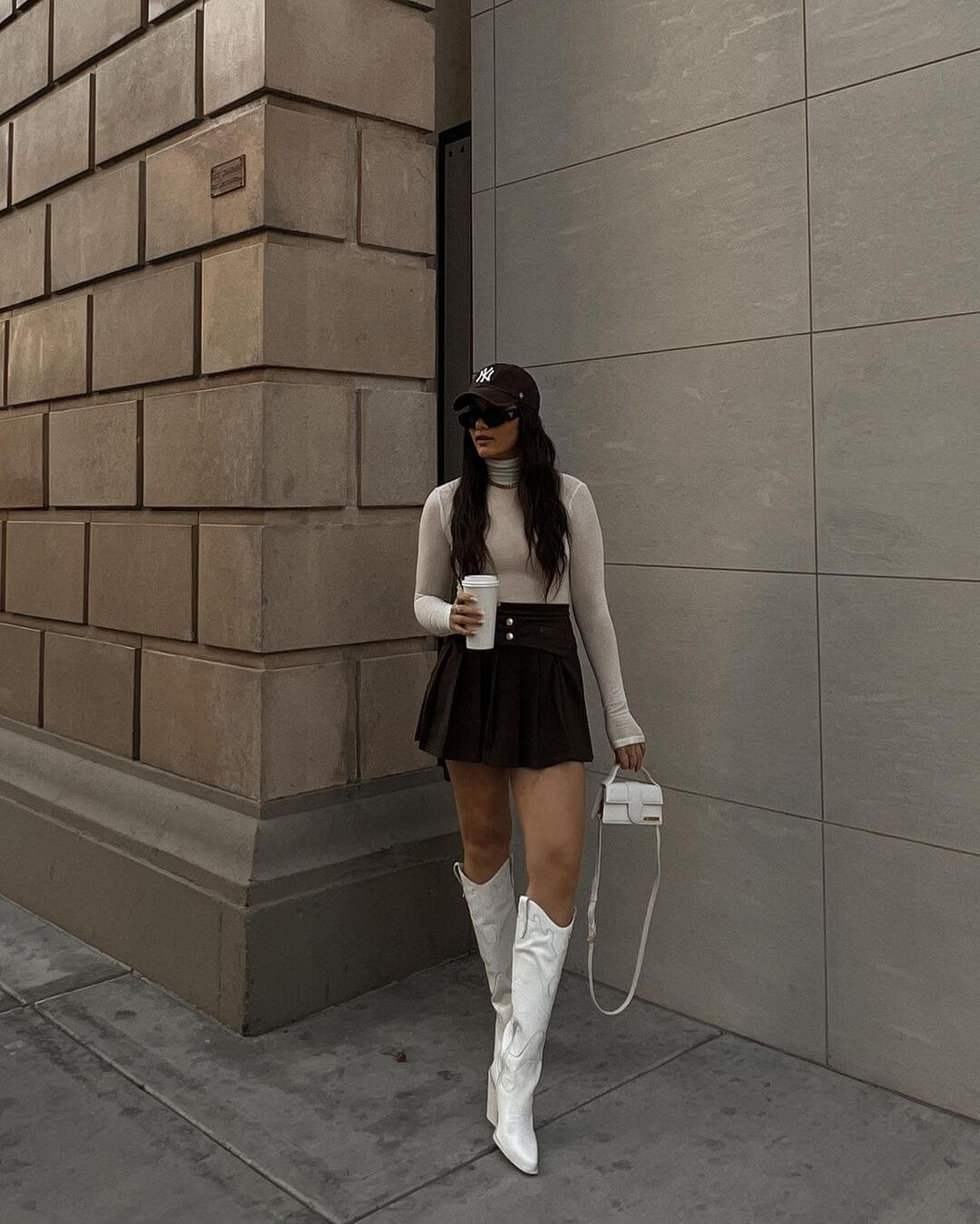 Photo via @fashionablysurfed
3) Full Coverage
Since mini skirts have a tendency to almost bare it all, you can choose to balance them out by going after modest pairings. Simply add a turtleneck tee or long sleeve top into the mix and you won't have to miss a beat. Despite the hip-hugging nature of the skirt, the turtleneck makes it more daytime appropriate by covering up the torso. Take it a step further by concealing your legs with chic western-inspired boots.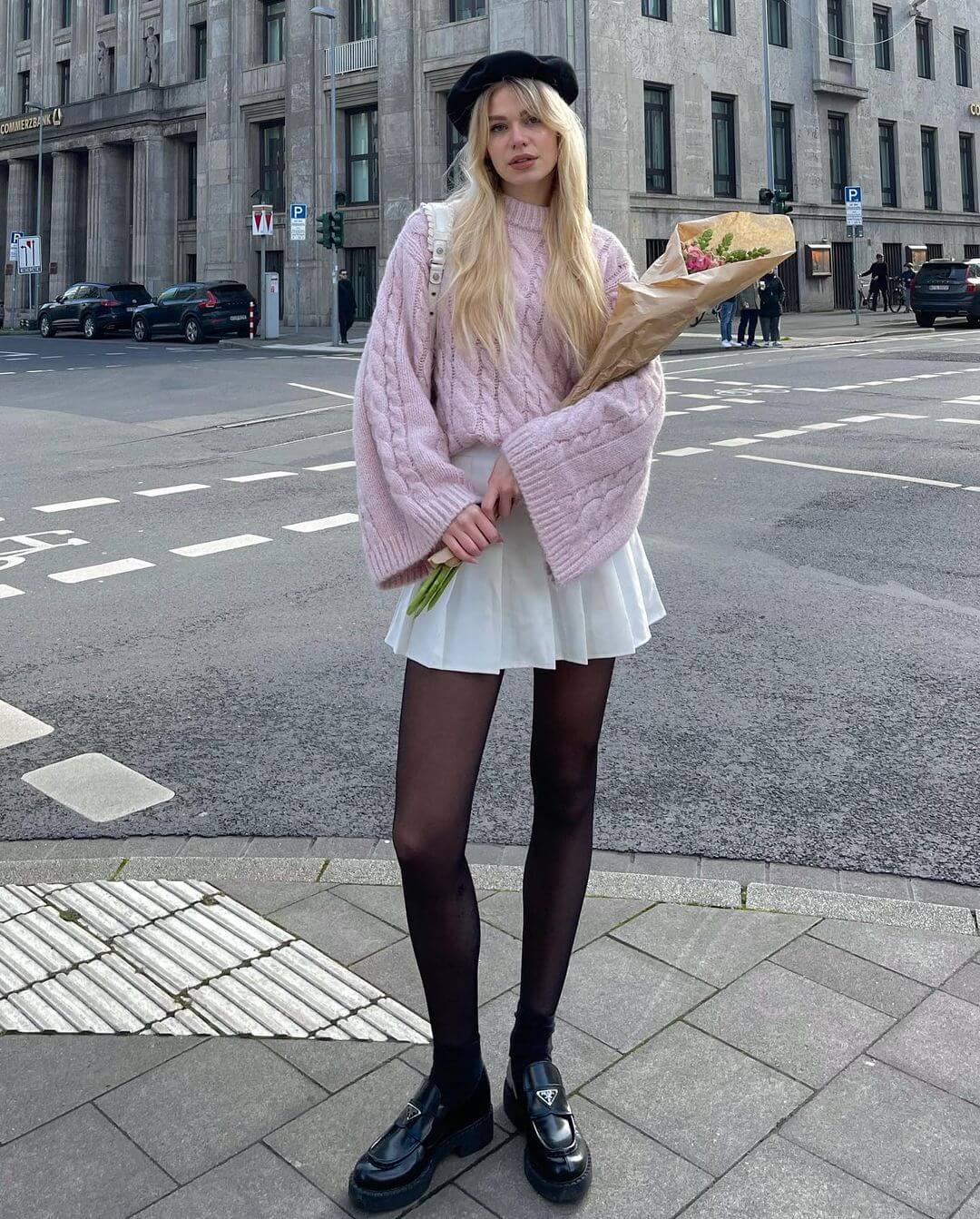 Photo via @linda.sch99
4) School Girl
Take a subdued approach to mini skirts by teaming them with trusty tights. This is a trick to employ when transitioning in between seasons. A pair of sheer black tights make for ease of styling while bold-colored or patterned tights take things up a notch. The contrast of micro minis and tights are especially chic with socks and chunky loafers.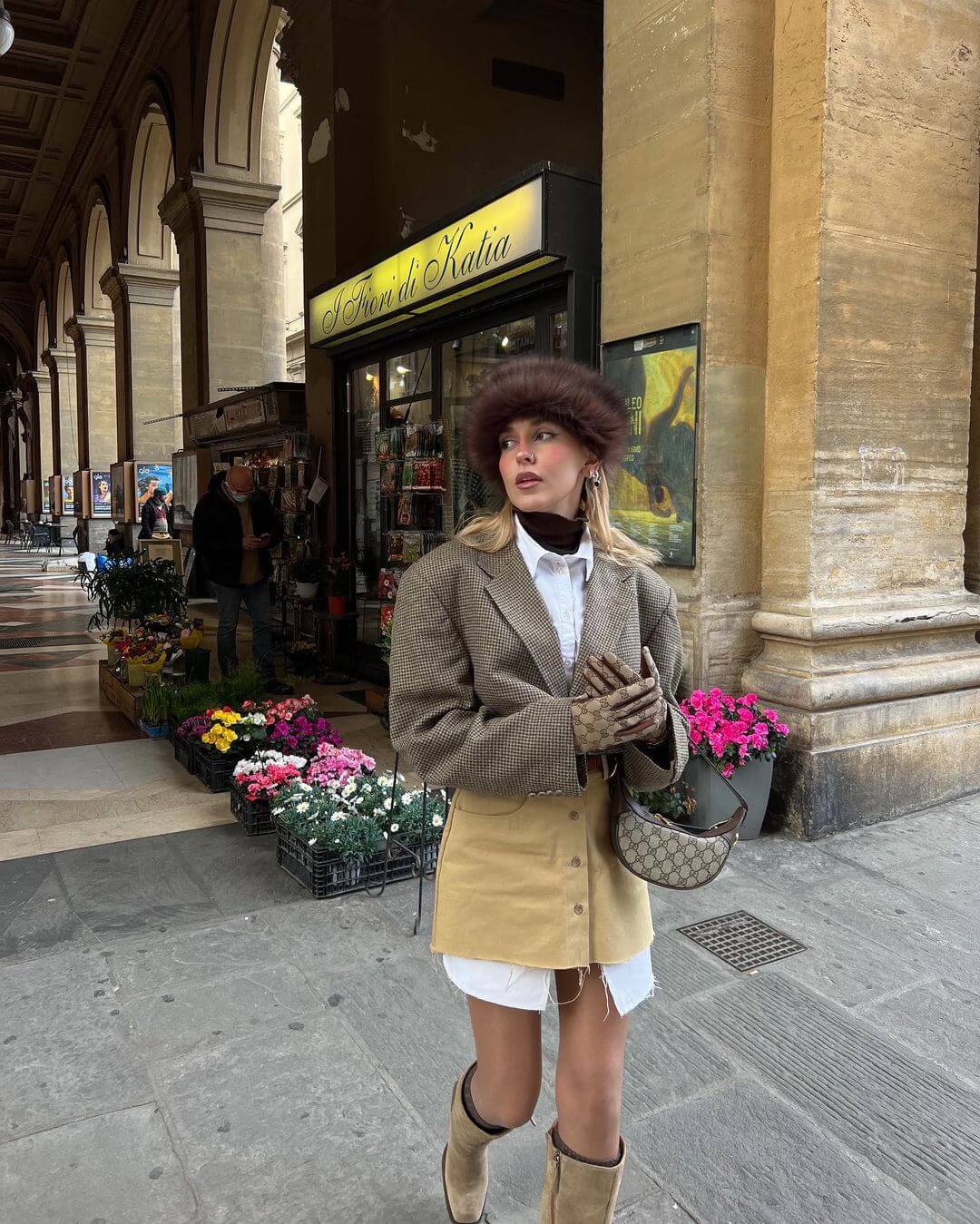 Photo via @sofiamcoelho
5) Lots of Layers
Tackle the mini skirt trend by stacking on the layers. We will gladly take a few pointers from Sofia who seems to have nailed down the art of layering. When we dissect each covering, we can see how she starts with a turtleneck, tacks on a long-line collared shirt, and finishes off with a cropped blazer. This is one way to feel more covered up when rocking a thigh-grazing hemline. Complete the look with knee-high boots and socks to keep your legs toasty sans tights.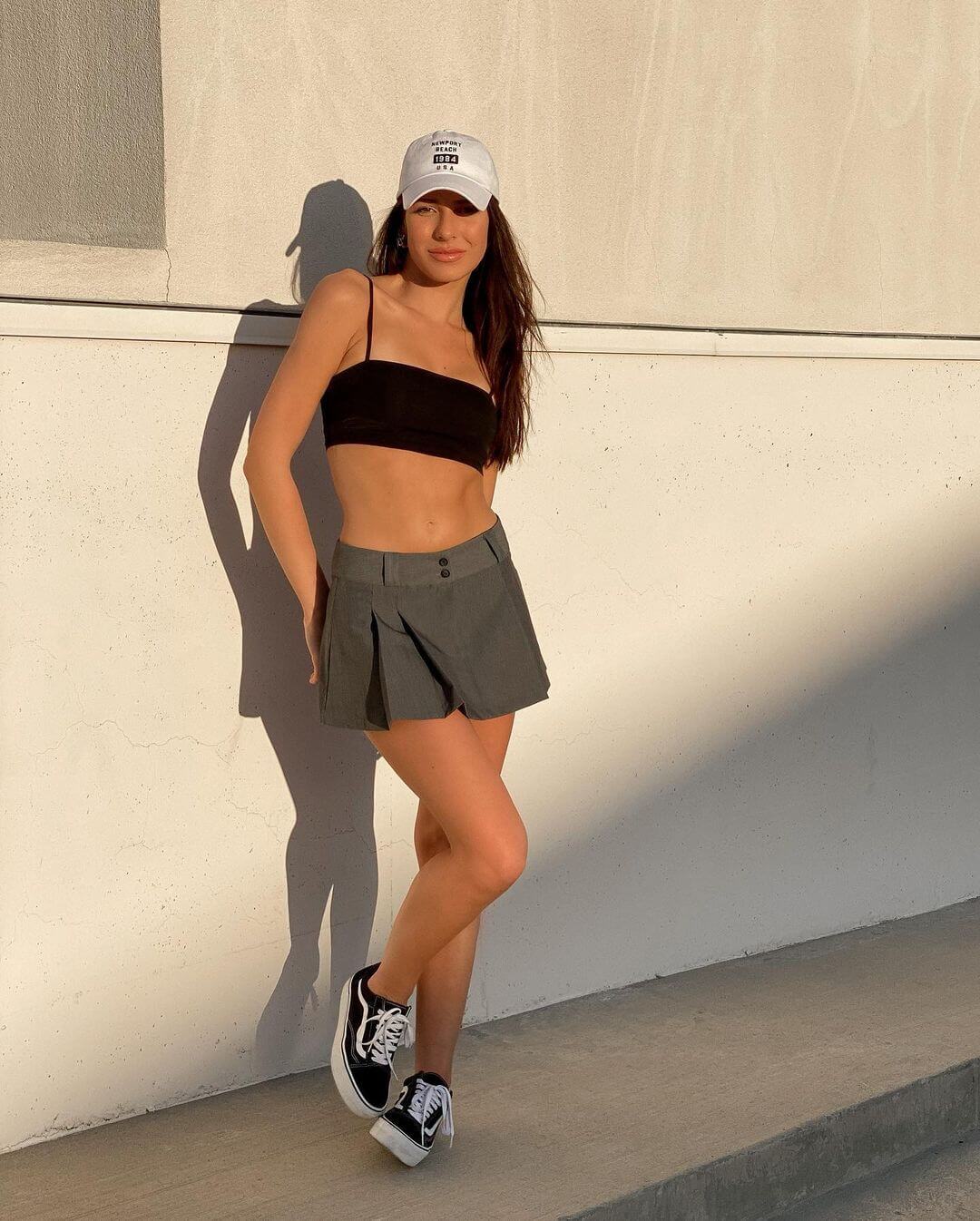 Photo via @kailinasummer
6) Athleisure
You can also tone down the raciness of mini skirts by styling them with casual separates. One way to go about it here is to dip into the athleisure aesthetic via baseball caps and sneakers. The three pieces culminate to an effortless, sporty ensemble. By taking this relaxed approach, the micro mini becomes less of a nighttime piece, although you can easily swap the sneakers for strappy heels when you're on a time crunch.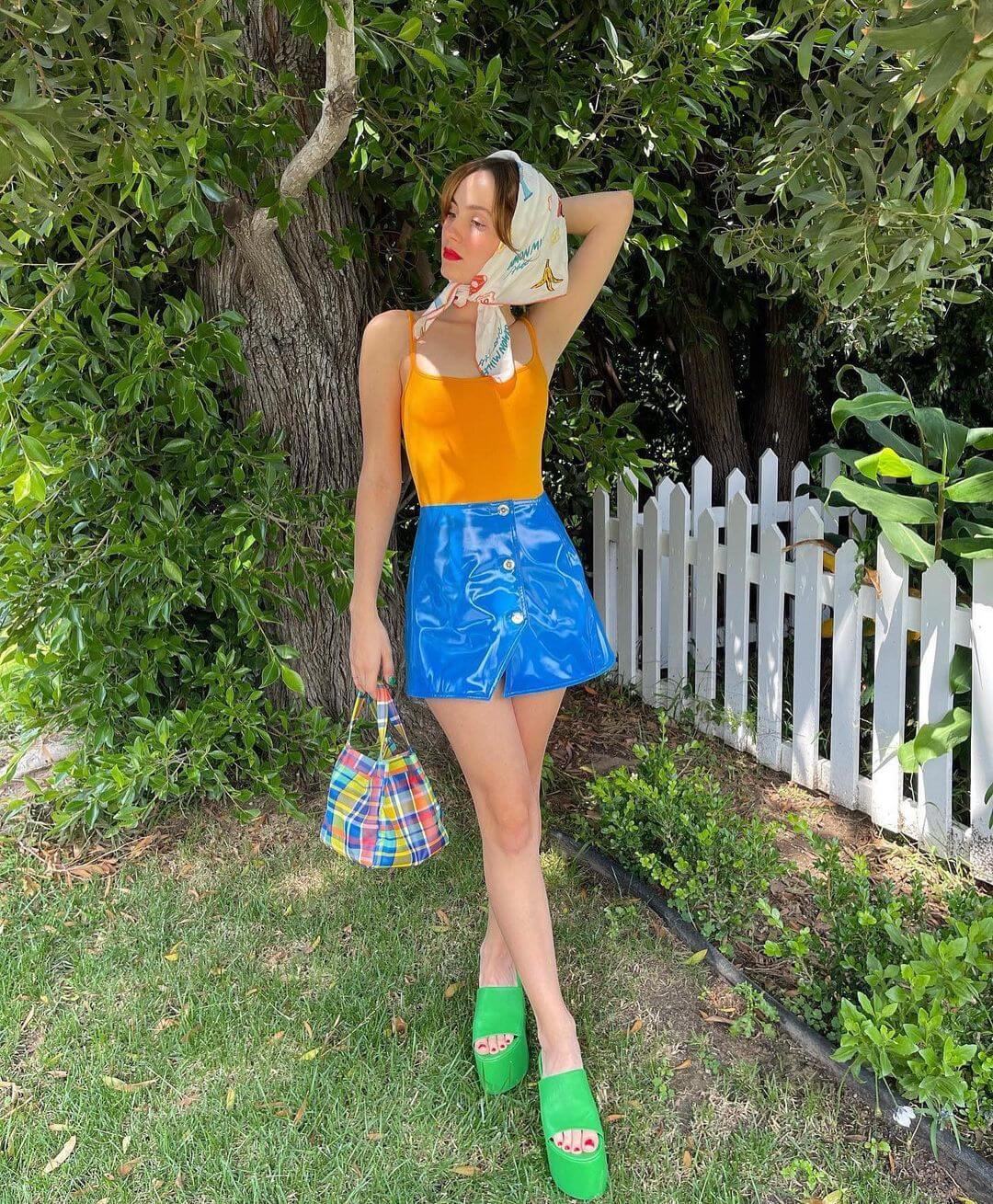 Photo via @simonmillerusa
7) Color Block
Trying to pull off multiple trends at once? Well, take inspiration from the spectrum of the rainbow when putting together your next mini skirt look. Simon Miller completely nails it by styling spring's micro mini in a bold color with a saturated tank top and platform shoes. The addition of a head scarf taps into the ever-growing retro aesthetic. The key to nailing down this catchy look is to stick with solid colors amongst your skirt, top, and footwear of choice.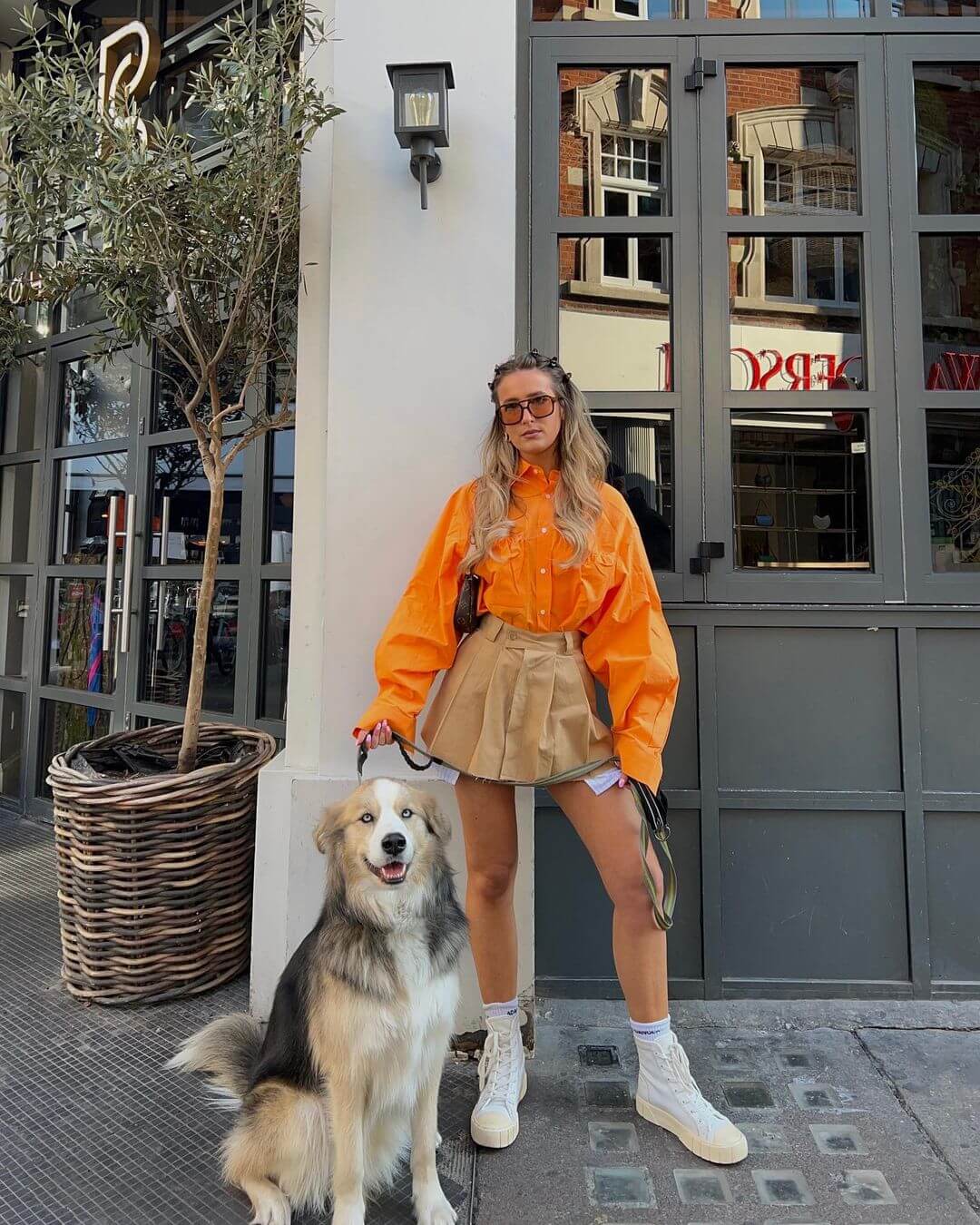 Photo via @keziacook
8) Girl Next Door
To counteract the micro length of your skirt, we recommend styling it with an oversized shirt. The billowy top can even be tucked in for a tailored effect as seen here. When it's cold but not too cold, you can also consider low-key tops such as an oversized sweatshirt or tee. Finish off the look with your favorite high-top sneakers for a girl-next-door vibe.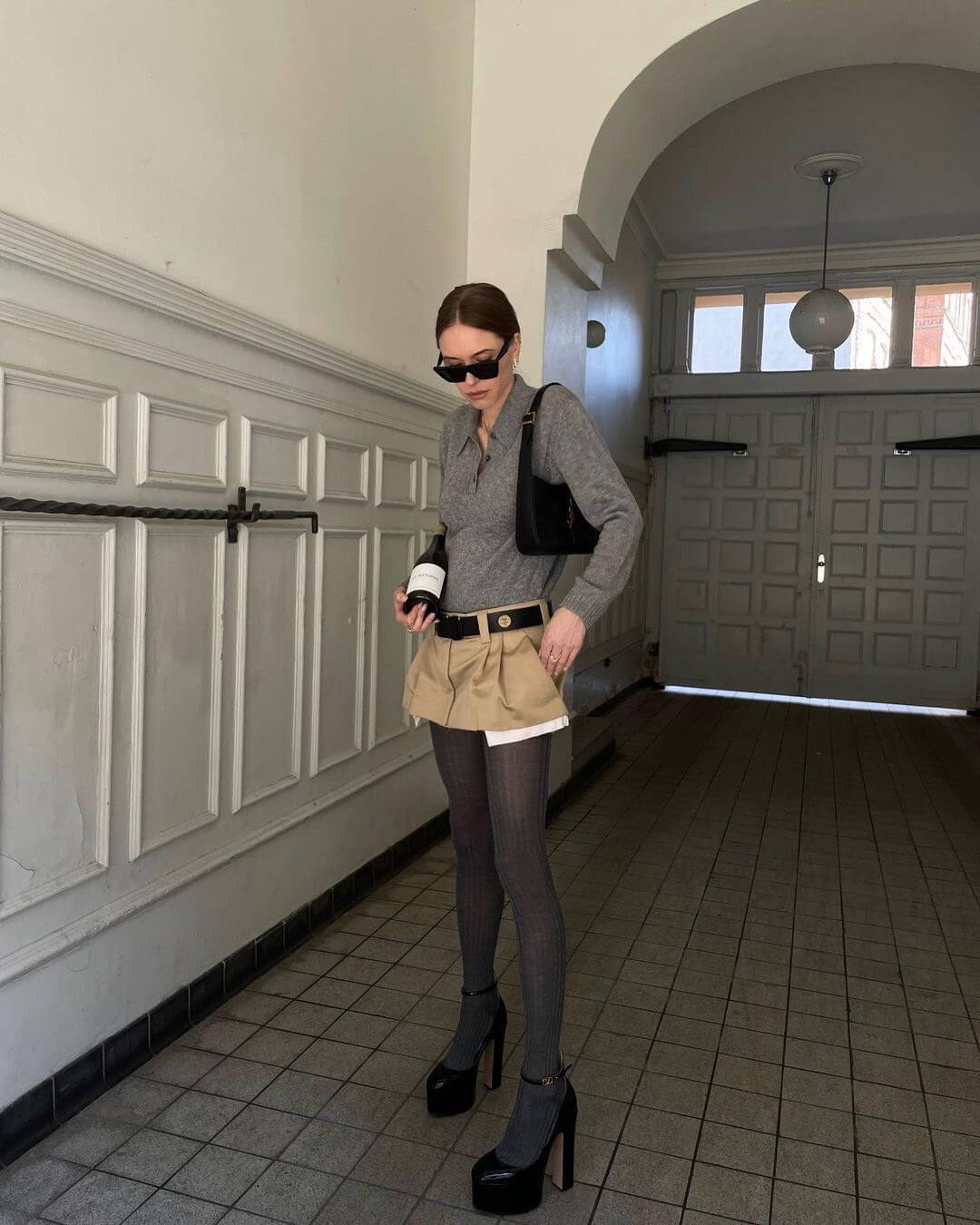 Photo via @pernilleteisbaek
9) Modern Prep
Step into the spring weather with this mini skirt outfit. With just a bit of chill left in the air, you can still get away with wearing an itty bitty bottom by throwing tights and a polo sweater. The major difference in proportions helps create a harmonious outfit. For the ultimate modern touch, a pair of platform mary jane's will do just the trick.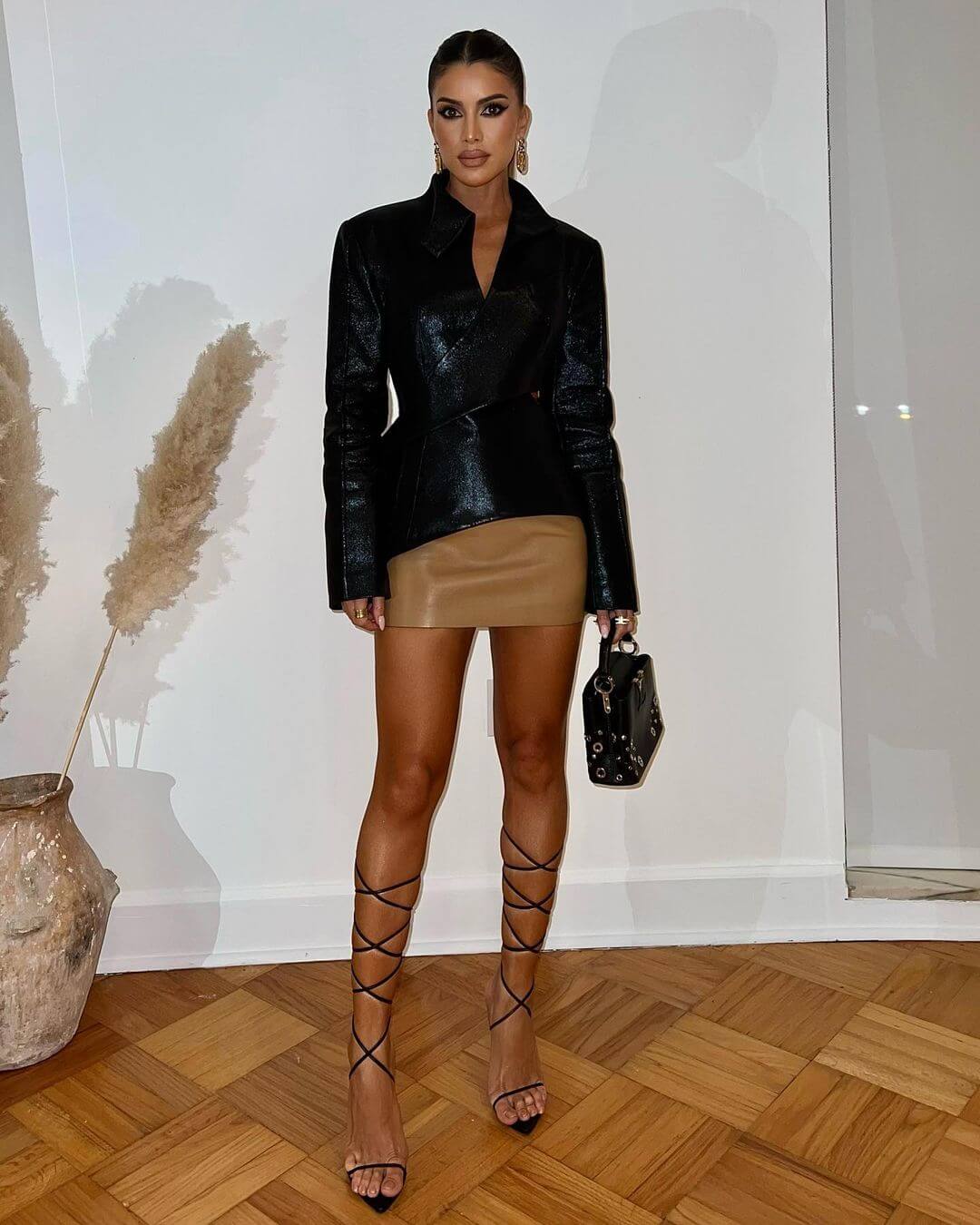 Photo via @camilacoelho
10) Night Out
A short hemline begs to be paired with strappy sandals that wrap up and around your legs. As for what to wear on top, keep it polished and unostentatious with a blazer buttoned up. Take style tips from Camila and go after a neutral look where you can mix in a few different shades and textures for a look that feels both showstopping and under-the-radar.

(Visited 1 times, 1 visits today)