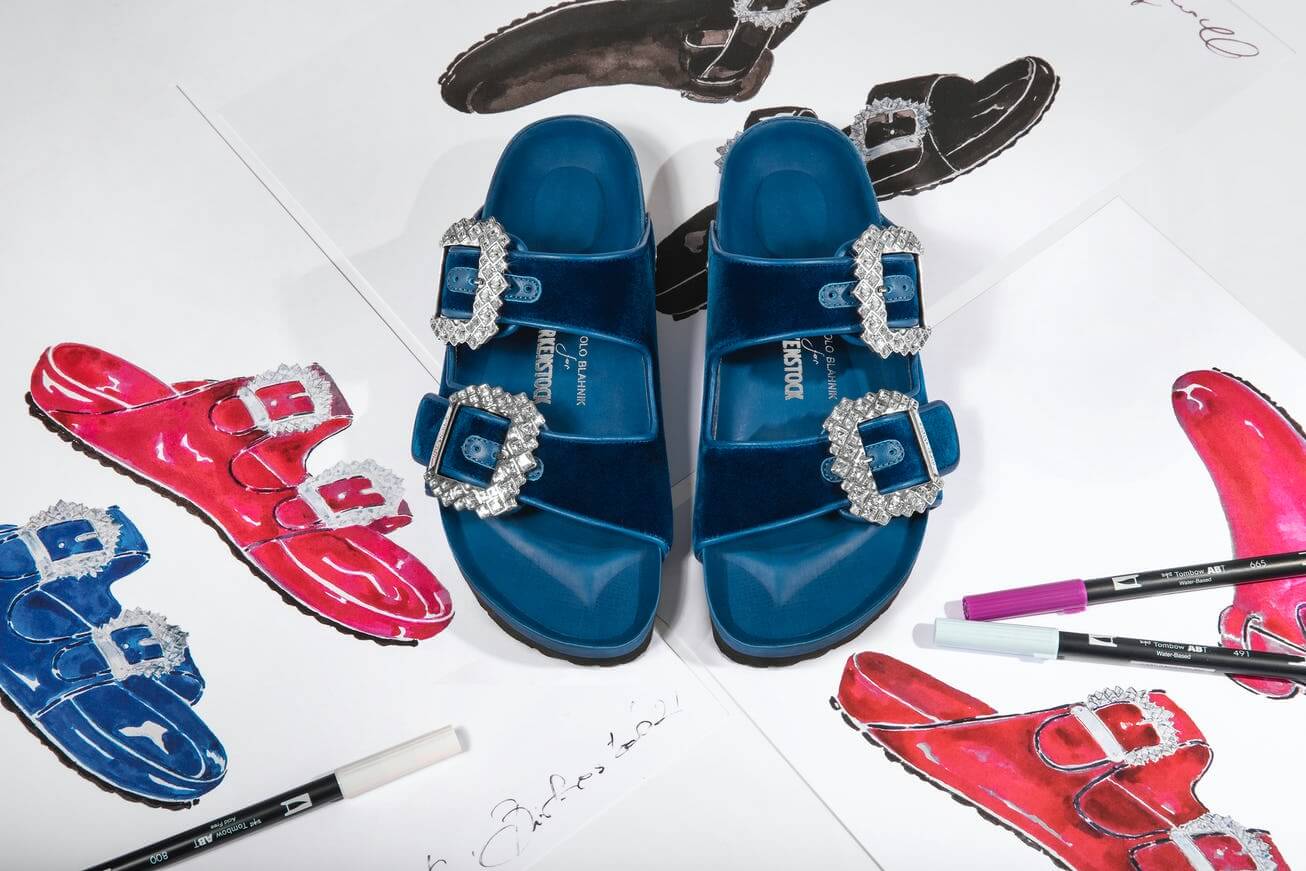 On March 14th, Birkenstock announced a brand new collaboration with none other than Manolo Blahnik. Previously, the comfortable sandal company teamed up with high-end brands, such as Proenza Schouler, Rick Owens, and Dior to name a few. Now that a partnership with Manolo Blahnik is underway, you can expect nothing other than glamour injected into its practical trademark shoes.
The Birkenstock x Manolo Blahnik collection will be a seven-piece footwear assortment that transforms the iconic high heel Manolo Blahnik is known for into Birkenstock's comfy silhouettes. The craftsmanship of the two brands go above and beyond, wrapping a few styles, including the Arizona and Boston clogs, in lush velvet complete with glistening, glamorous buckles. It makes total sense how the newly announced collaboration pays homage to Sex in the City as they were directly inspired by Carrie Bradshaw's favorite pair of Manolo heels.
There will be 3 different variations each of Birkenstock's two most beloved styles – the aforementioned Birkenstock Arizona slide and Boston clog. Shoppers will have the choice between fuchsia velvet, blue velvet, or black leather. The use of velvet was intentional as it elevates Birkenstock's simple designs into regal, opulent works of art. You also won't see the standard cork sole as it'll be covered in leather to create a sleek, seamless look against the upper. The new collaboration will range from $750 to $810, falling right in line with Manolo Blahnik's luxe price point.
To get in on the drop, here is what you need to know… The first release will be made available on March 24 at 1774.com, Manolo Blahnik's online shop, as well as physical retail locations. A second release of the drop will be announced in June.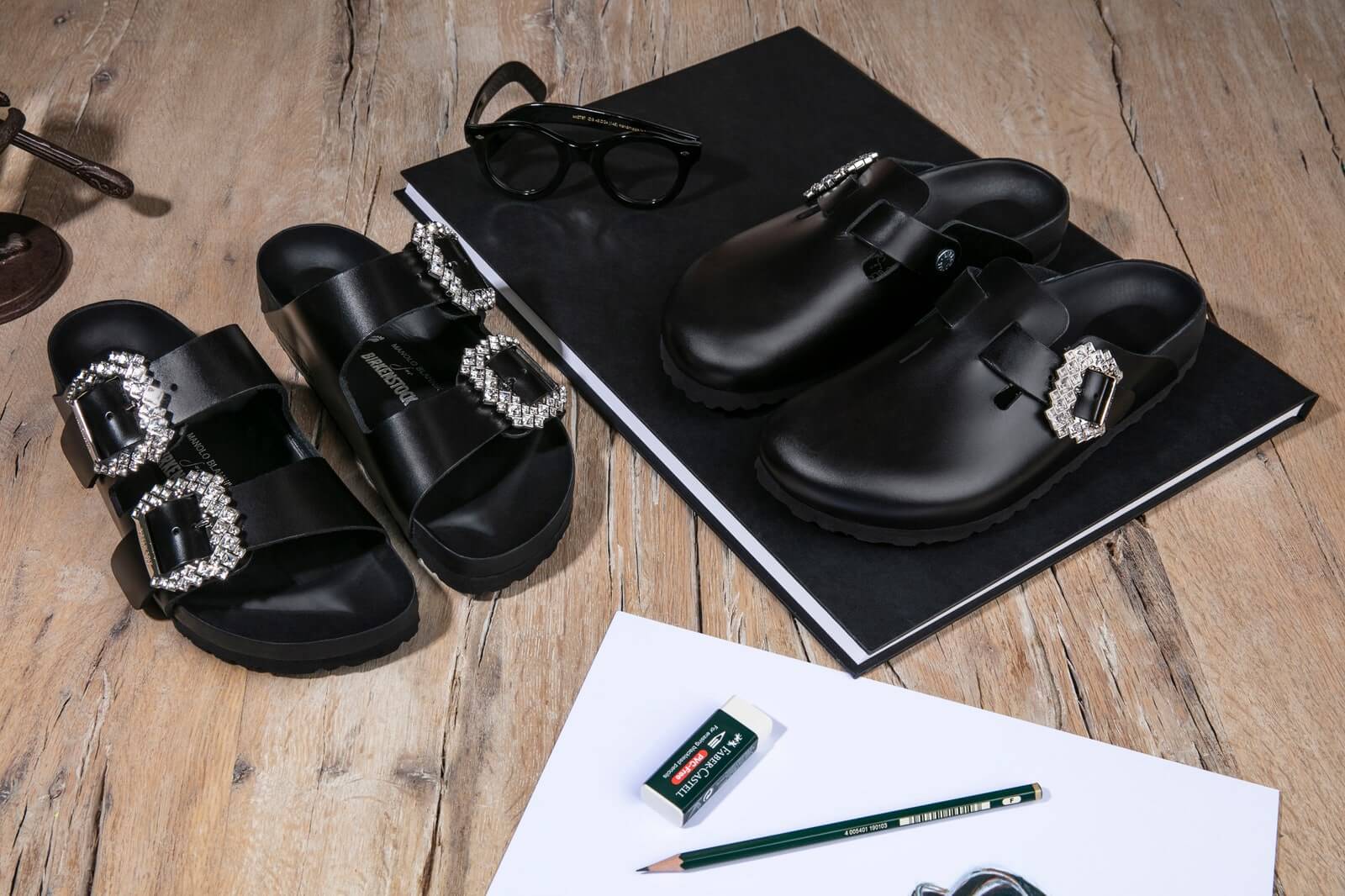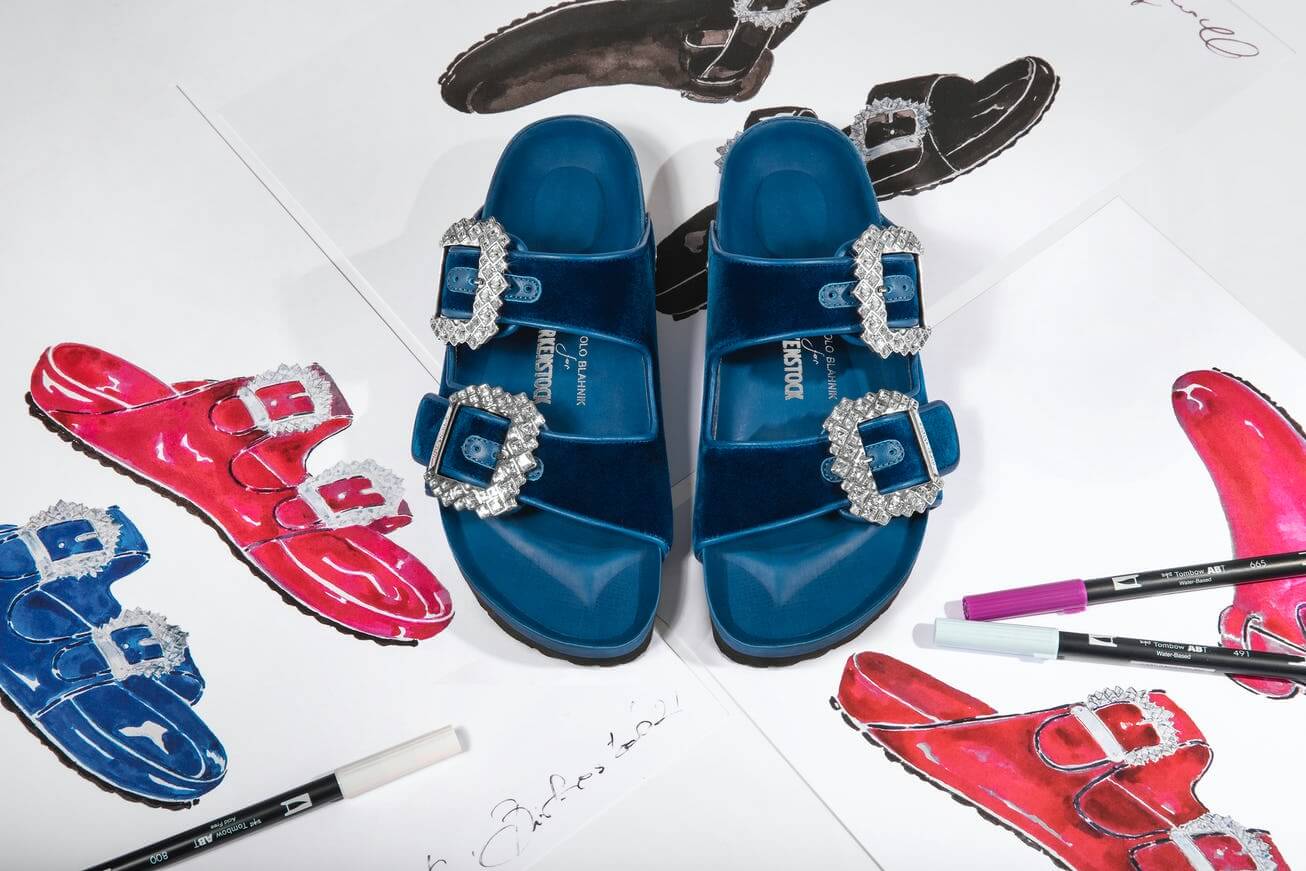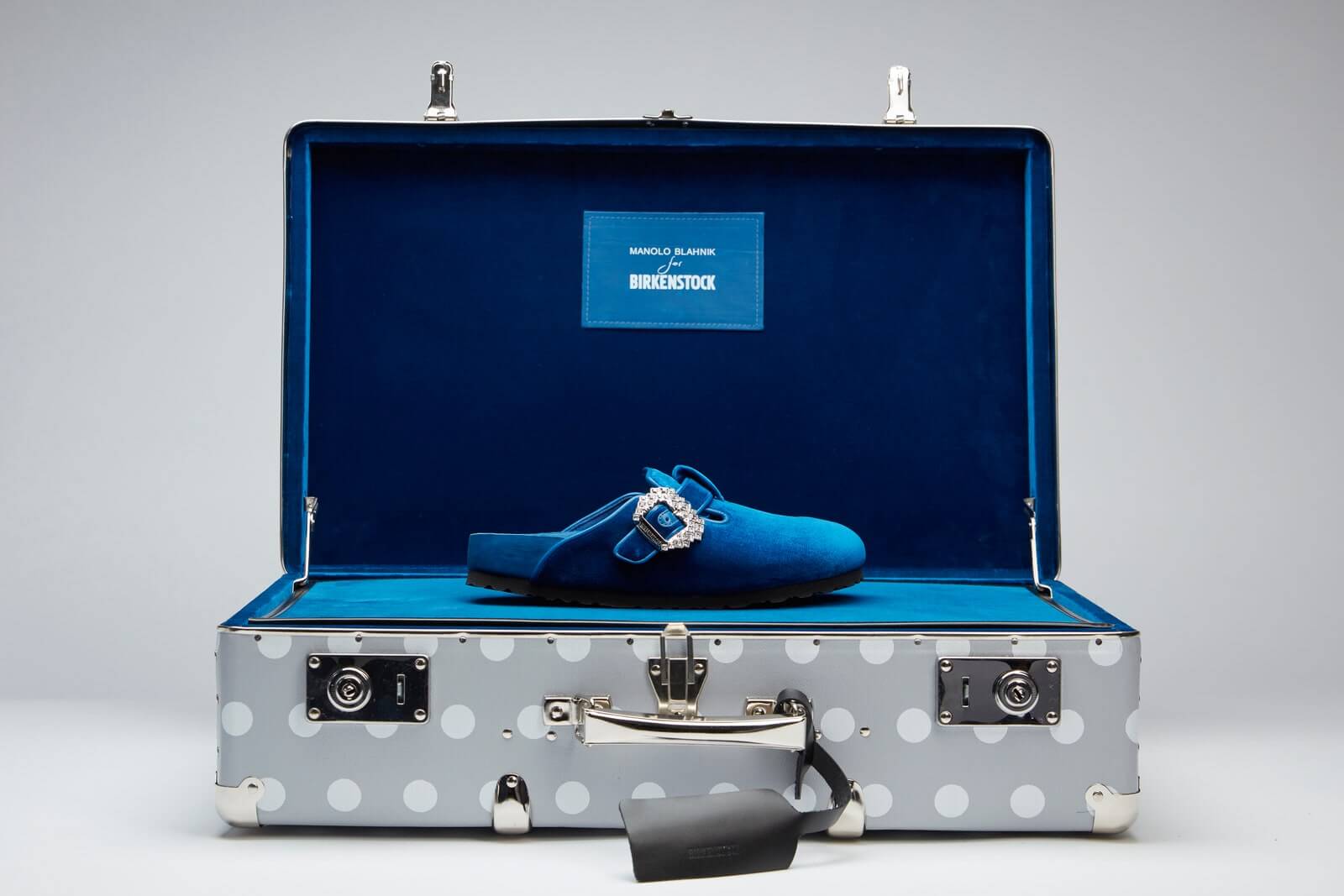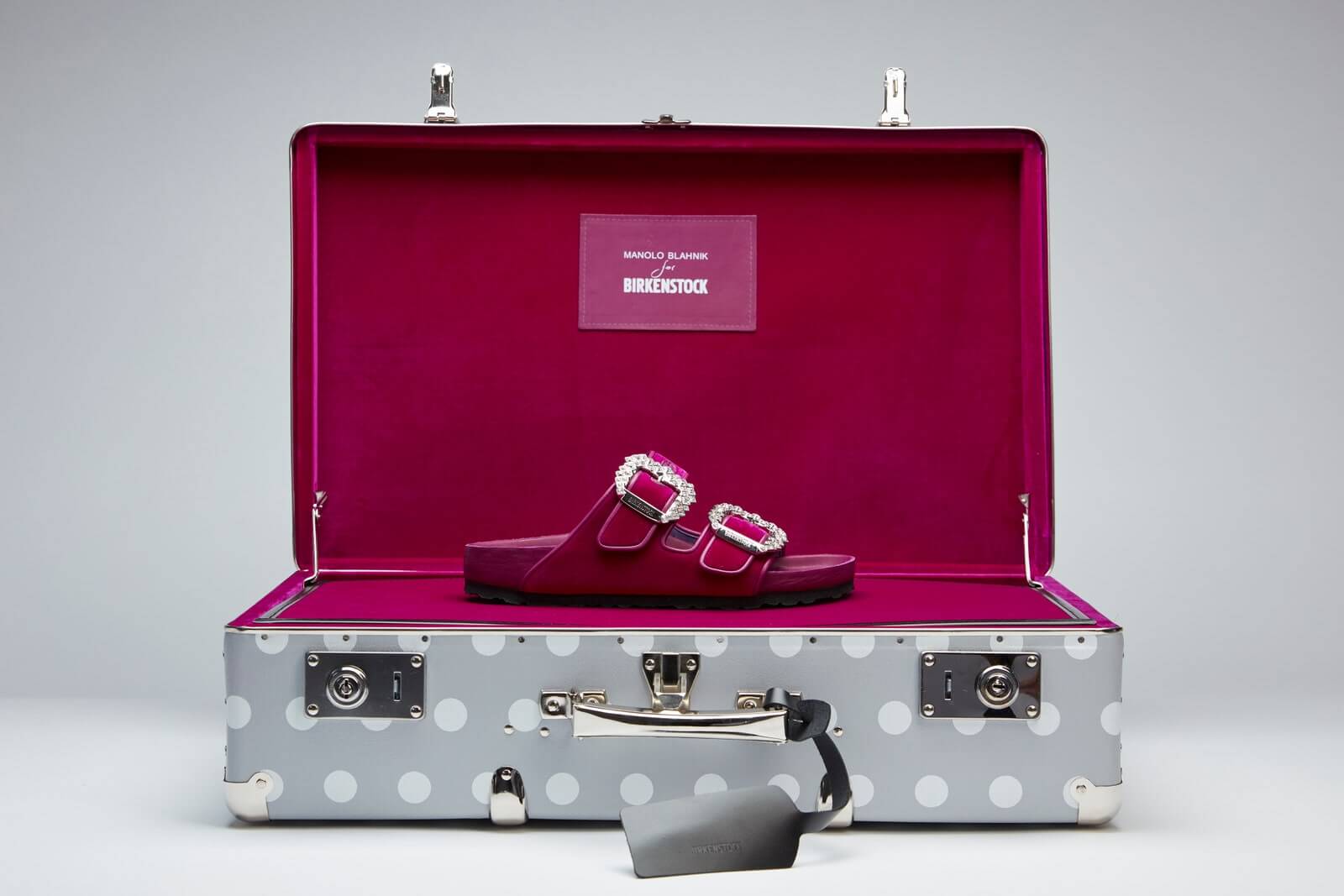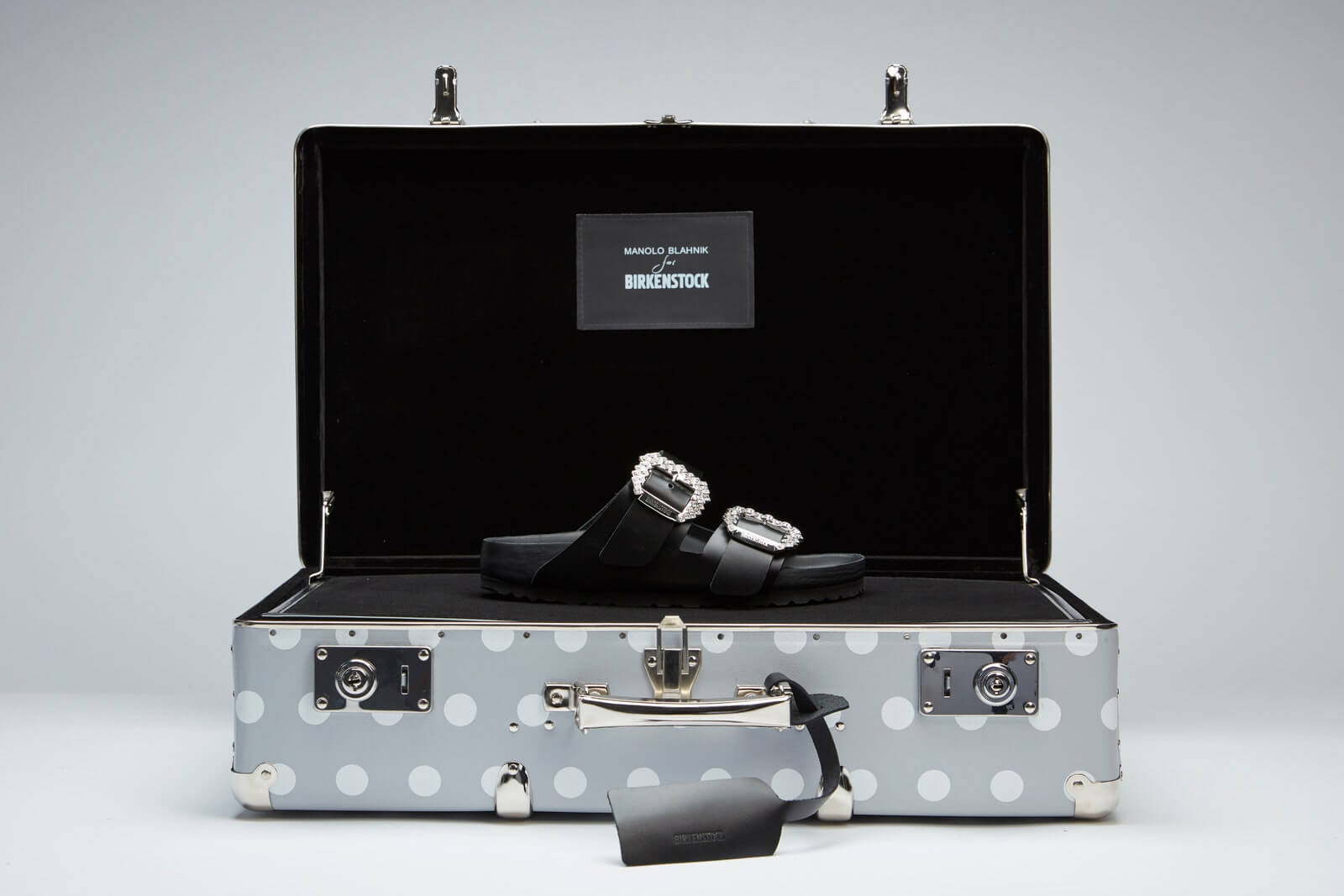 (Visited 1 times, 1 visits today)