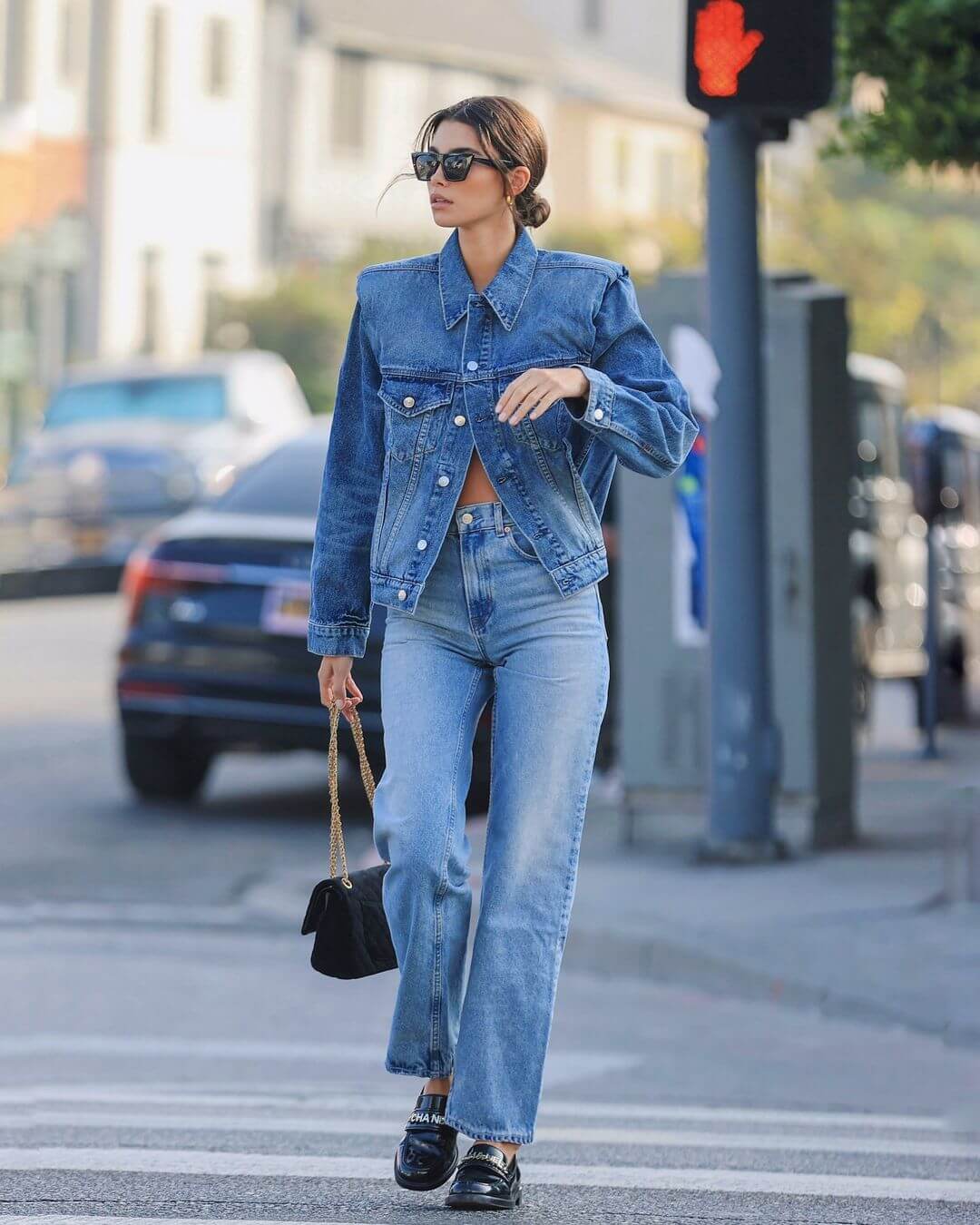 Photo via @cindymello
Finding the optimal outfit in between seasons is a talent, especially when you're moving from winter to spring. It can be hard to tap into the latest trends when the weather has a lingering chill in the air. At the same time, your go-to heavy coats and repeated loungewear looks no longer make sense. Dressing up during this transitional period requires a certain level of skill beyond just throwing on any old jacket and calling it a day. To adhere to the latest trends, while still maintaining a level of comfort (and warmth), one needs to be constantly thinking outside the box. From incorporating tights under a skirt to playing with multiple layers, there are definitely some fashion insider tips and tricks that we can utilize to our advantage. Get ready to take some notes as we dive into 10 updated transitional outfits that will help you master the unpredictable weather.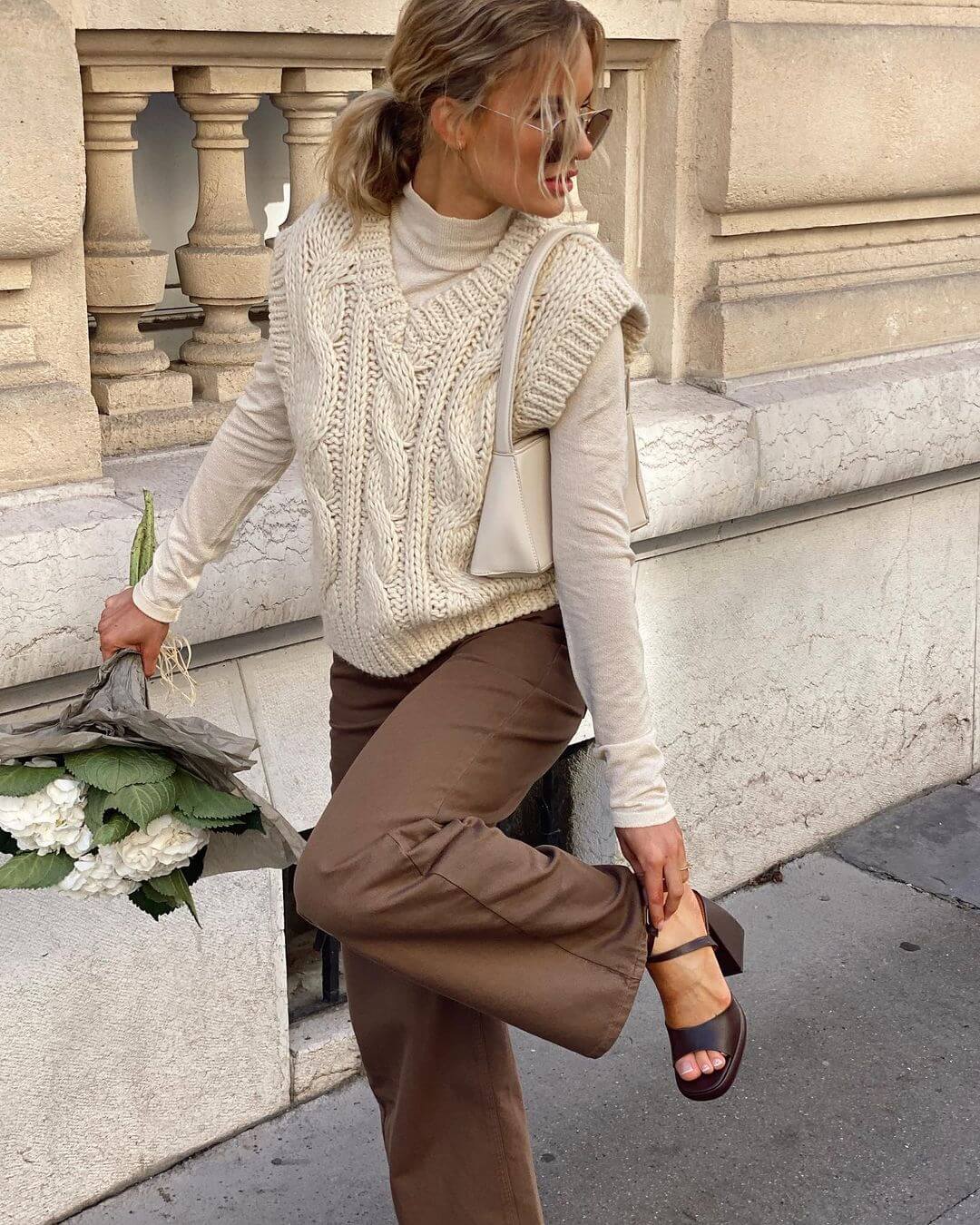 Photo via @viktoriahutter
1) Sweater Vest
Our affinity for the sweater vest is still going strong and the transitional period from winter to spring is the time when this piece can really shine. It provides the cozy comfort of our favorite winter knits while allowing the wearer to dip one's toes into the spring vibes. We also love how Viktoria introduces open-toe platform shoes into the mix. It's a smart solution to ease your way into the warm weather season.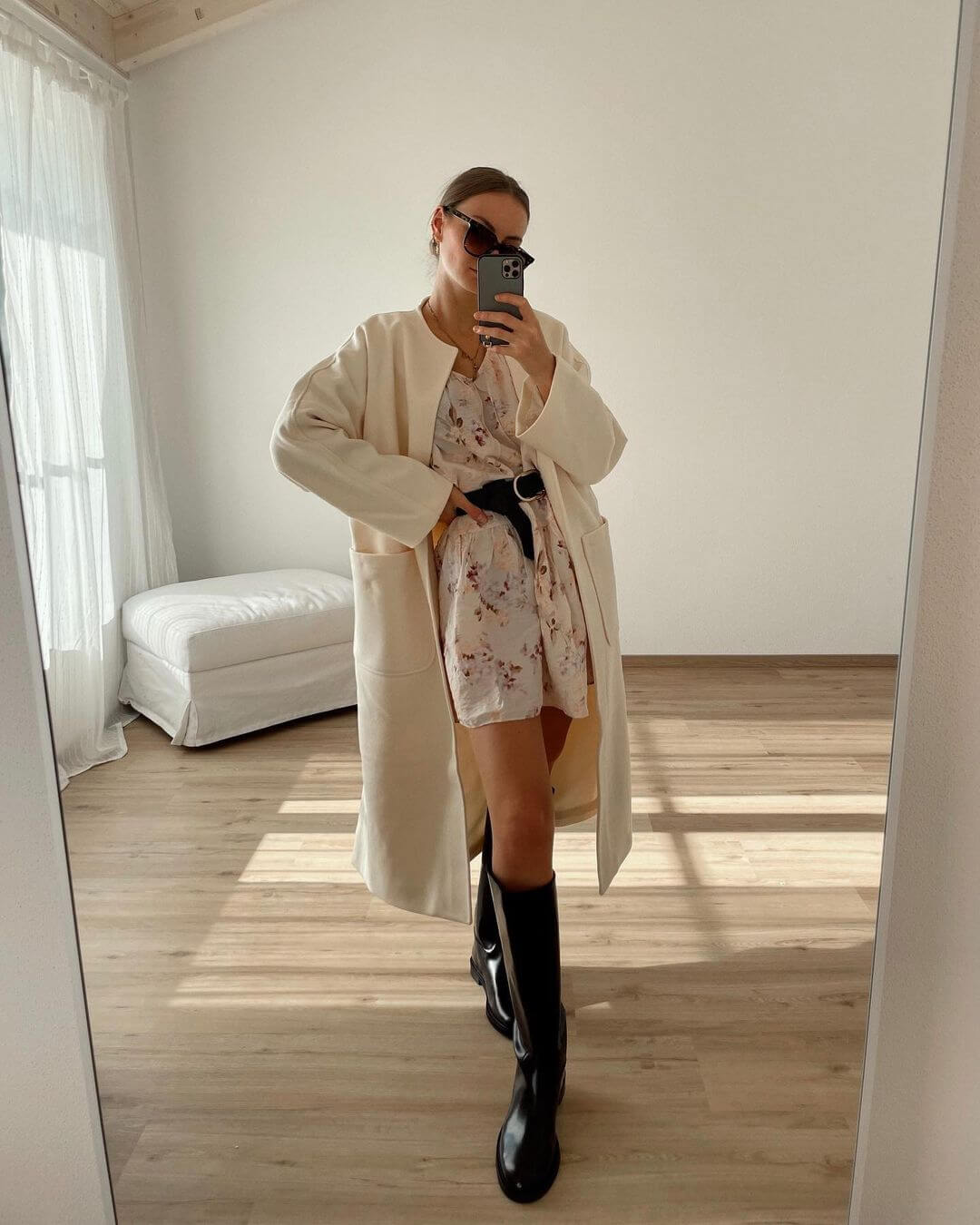 Photo via @yasodamagdalena
2) Draped Coat & Knee-High Boots
It turns out that you can begin reaching for your favorite spring mini dresses or rompers when you follow Yasoda's lead. She styles a dainty, flowy dress more akin to balmy weather and makes it transitionally appropriate by layering a lightweight coat on top. She goes on to add riding boots for a little more coverage and a masculine edge. This is such a good way to fuse both your winter and spring pieces into one look.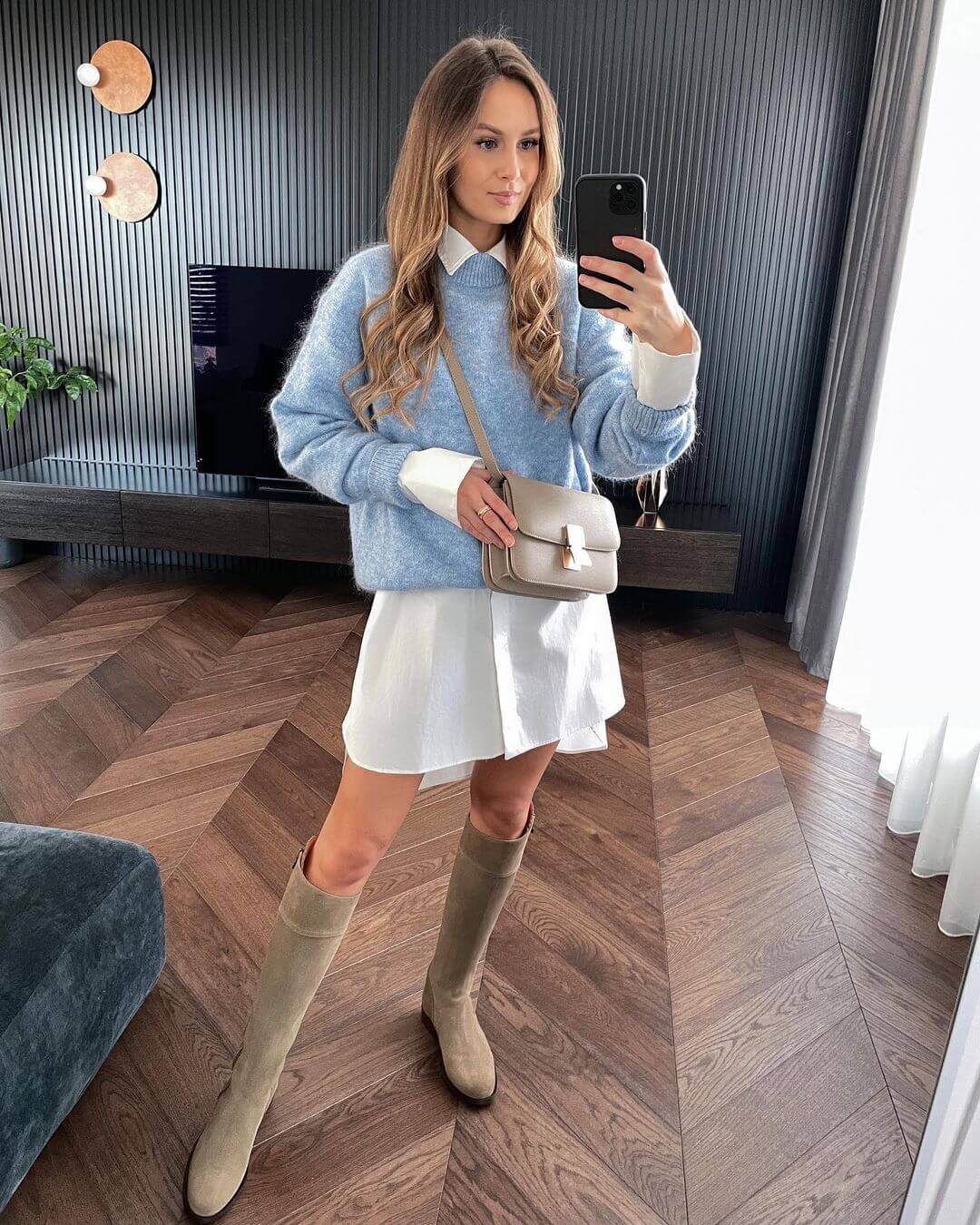 Photo via @ernestanavi
3) (Still) Sweater Weather
Another advanced way to switch gears and start wearing your dresses early is by layering. A collared shirt dress is appropriate for the fluctuating weather with the addition of a cozy sweater on top. This easy chic combination breathes new life into your transitional wardrobe! It's also a great opportunity to tap into spring's bold color trend. Simply swap out a pastel sweater for a neon knit if you want to get multiple looks out of just a few pieces.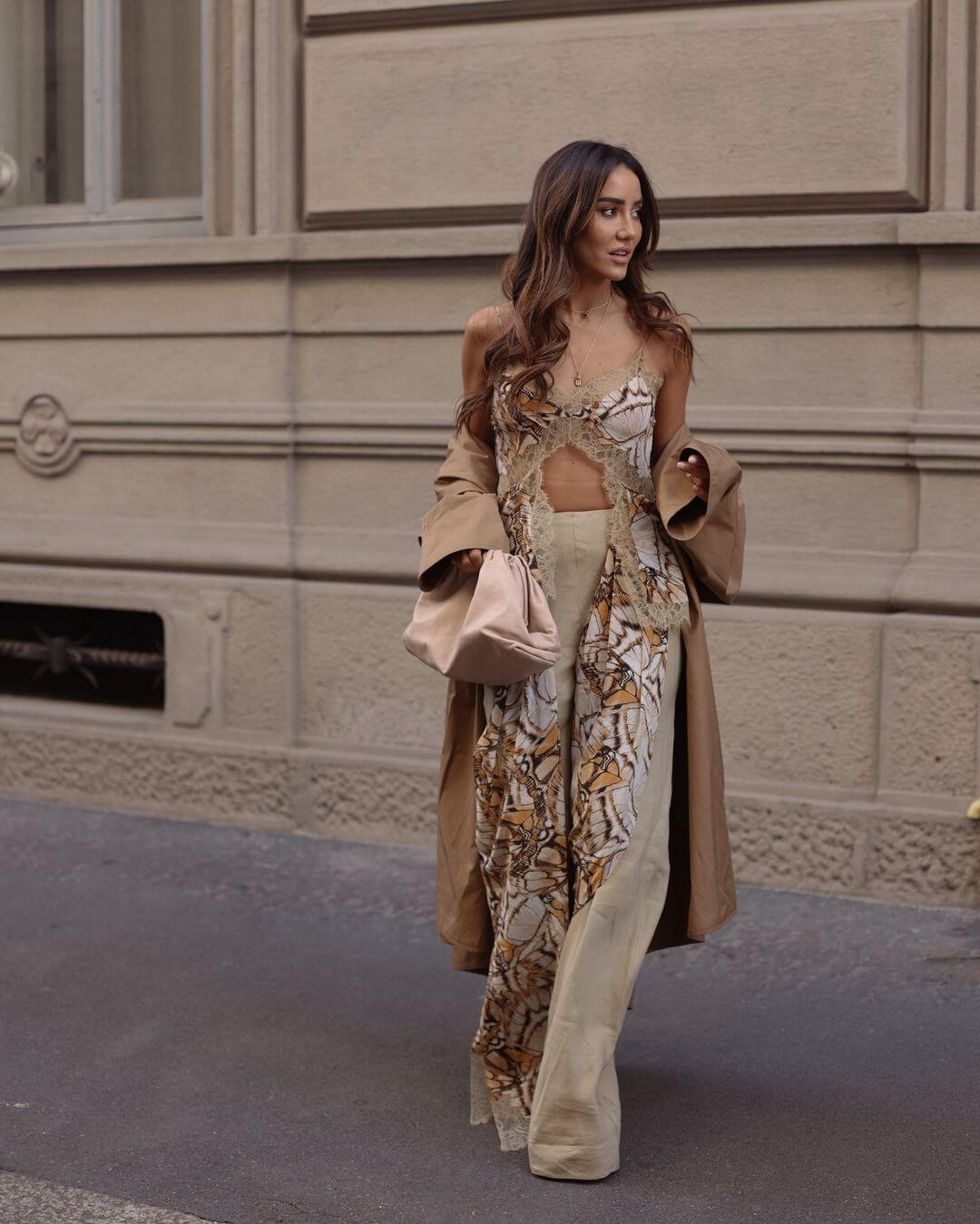 Photo via @tamara
4) The Trench Coat
Without a doubt, the one coat that can seemingly do it all is the trench. It is strategically more in-demand when switching between seasons because it's made to tackle all environmental elements, including wind and rain. On top of that, the timeless style adds a touch of effortless chic to whatever look one decides to pair it with. In this case, Tamara's trench seamlessly blends in with her drape-front cami and wide-leg trousers.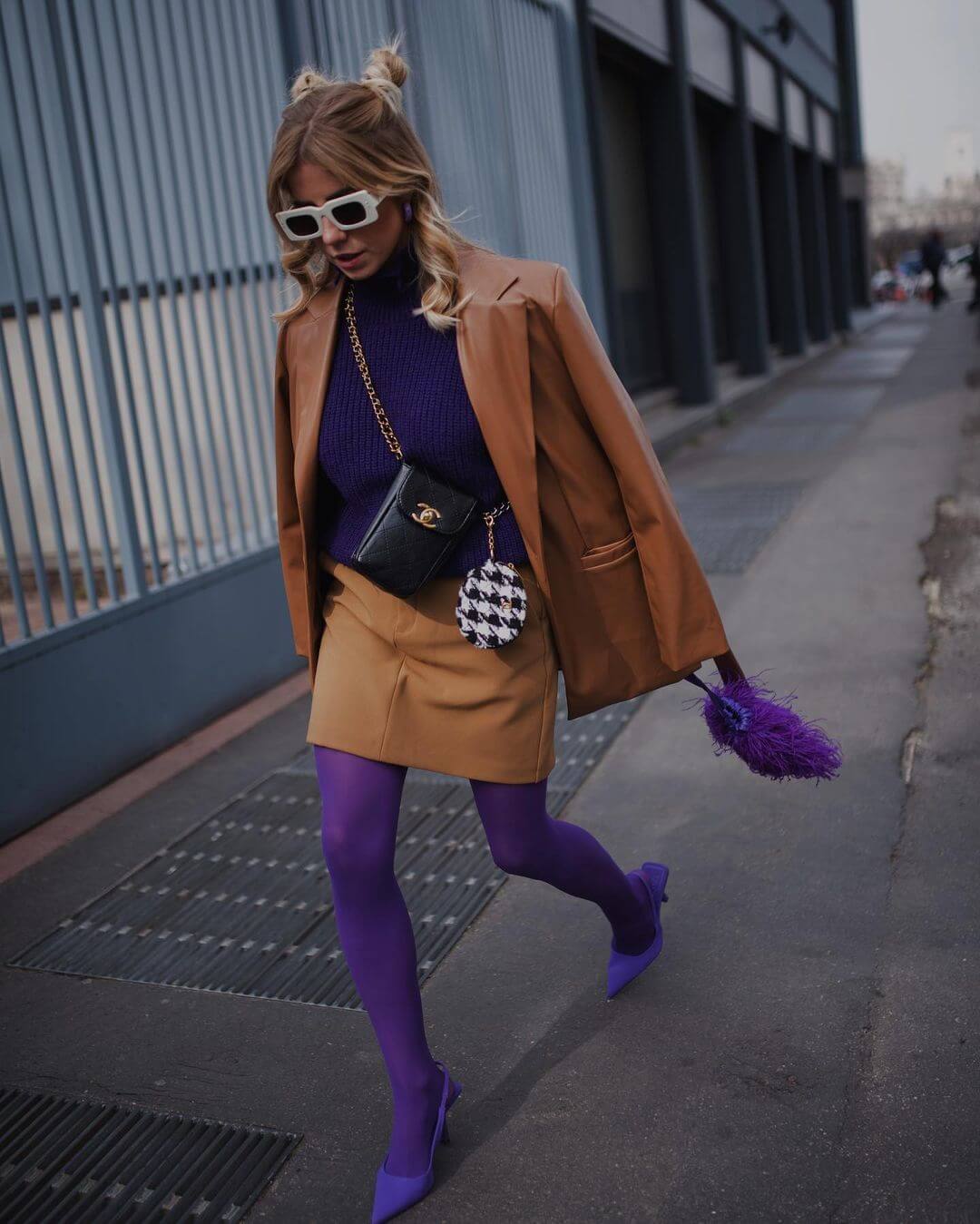 Photo via @annapenello
5) Colorful Tights
As we alluded to earlier, bright colors are one of spring's leading trends, so why not incorporate it into your looks with saturated tights? We love the refreshing take on an age-old accessory that immediately injects a boost of color. If you are looking to make a statement beyond just bright colors, shop tights in bold patterns and prints and pair them with matching pieces. You can utilize this style hack in multiple transitional outfits, so you never run out of something fun to wear!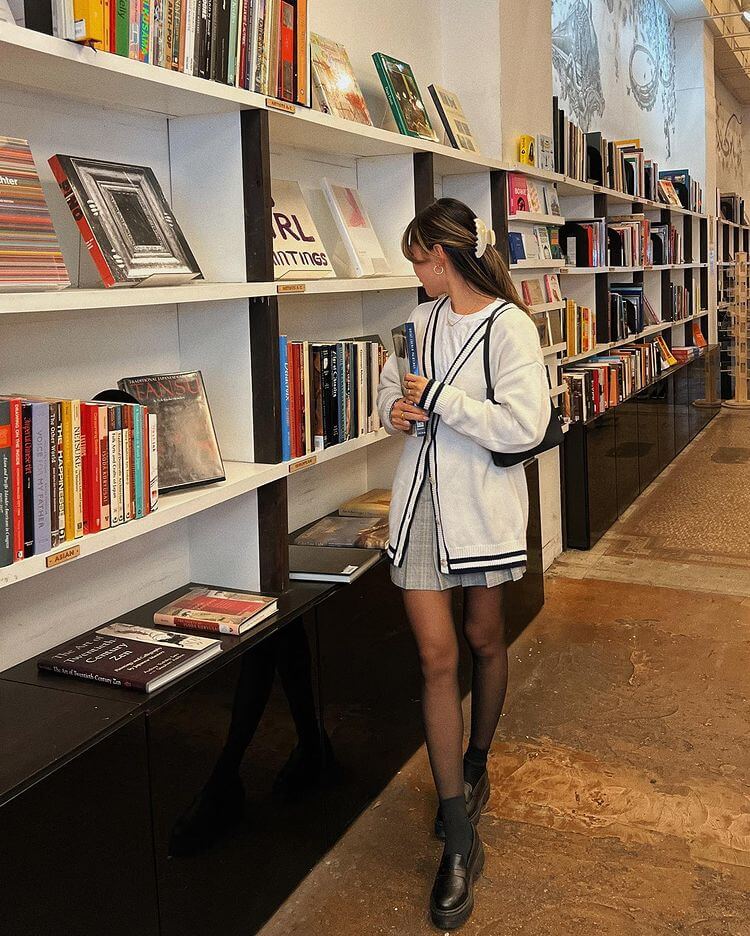 Photo via @itsyuyann
6) Classic Cardigan
One article of clothing that will easily get you from winter to spring is the cardigan. Never underestimate this simple knit's power to breathe life into a look. A minimal cardigan can be worn with almost any outfit, making it an ideal choice when you desperately want to ditch the heavy winter jacket. Kill two birds with one stone and lean into the academia aesthetic by rocking a collegiate-inspired cardigan with a pleated skirt and loafers.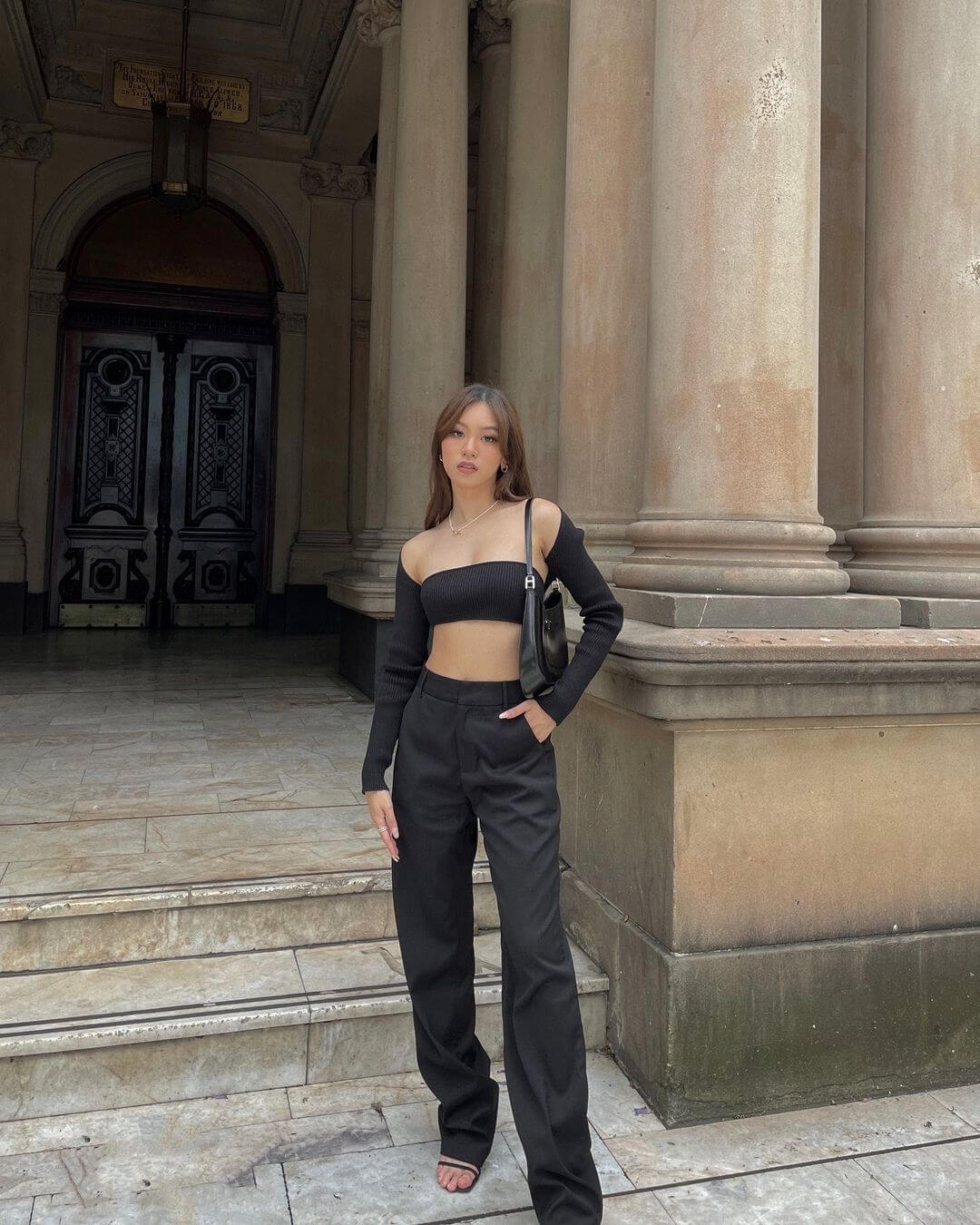 Photo via @ashleighuynh
7) Shrug It Off
As an alternative to the aforementioned cardigan and sweater, you can opt for the more trendy alternative – the shrug. It's essentially a set of detachable sleeves that is thrown over camis and bra tops alike, creating the illusion of a single top. The module mini piece looks far more sleek and modern than any long sleeve or cropped top. Plus, you get the luxury of being able to add or remove it in a flash.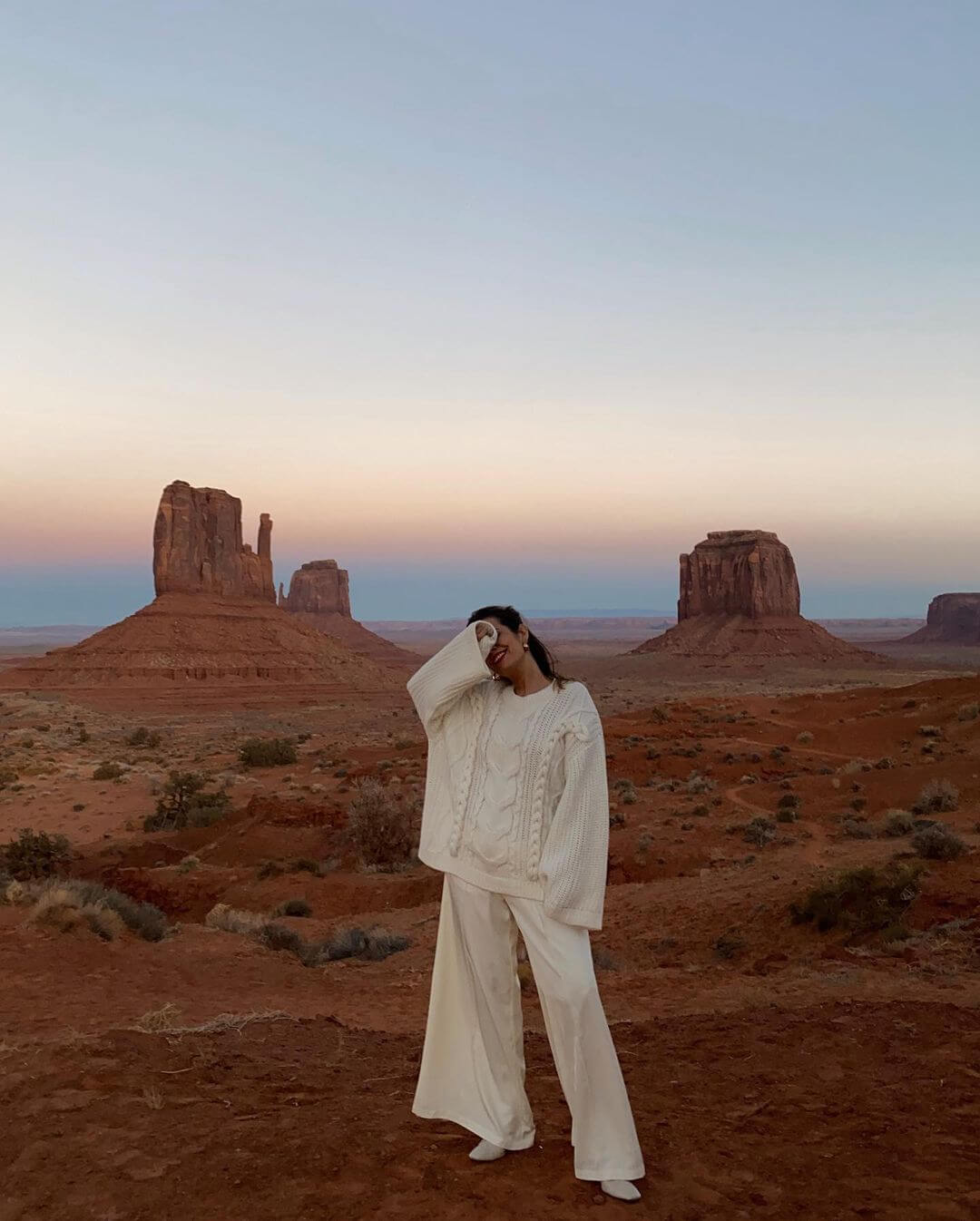 Photo via @collagevintage
8) Oversized Knits
When waving goodbye to the winter weather, you might not want to be so quick at waving goodbye to your oversized knits once you see this cool transitional outfit. A large and in-charge cable knit sweater can be your friend when switching gears to slightly warmer weather. No need to add a jacket unless necessary. And team it up with relaxed silky trousers for a fun play on texture.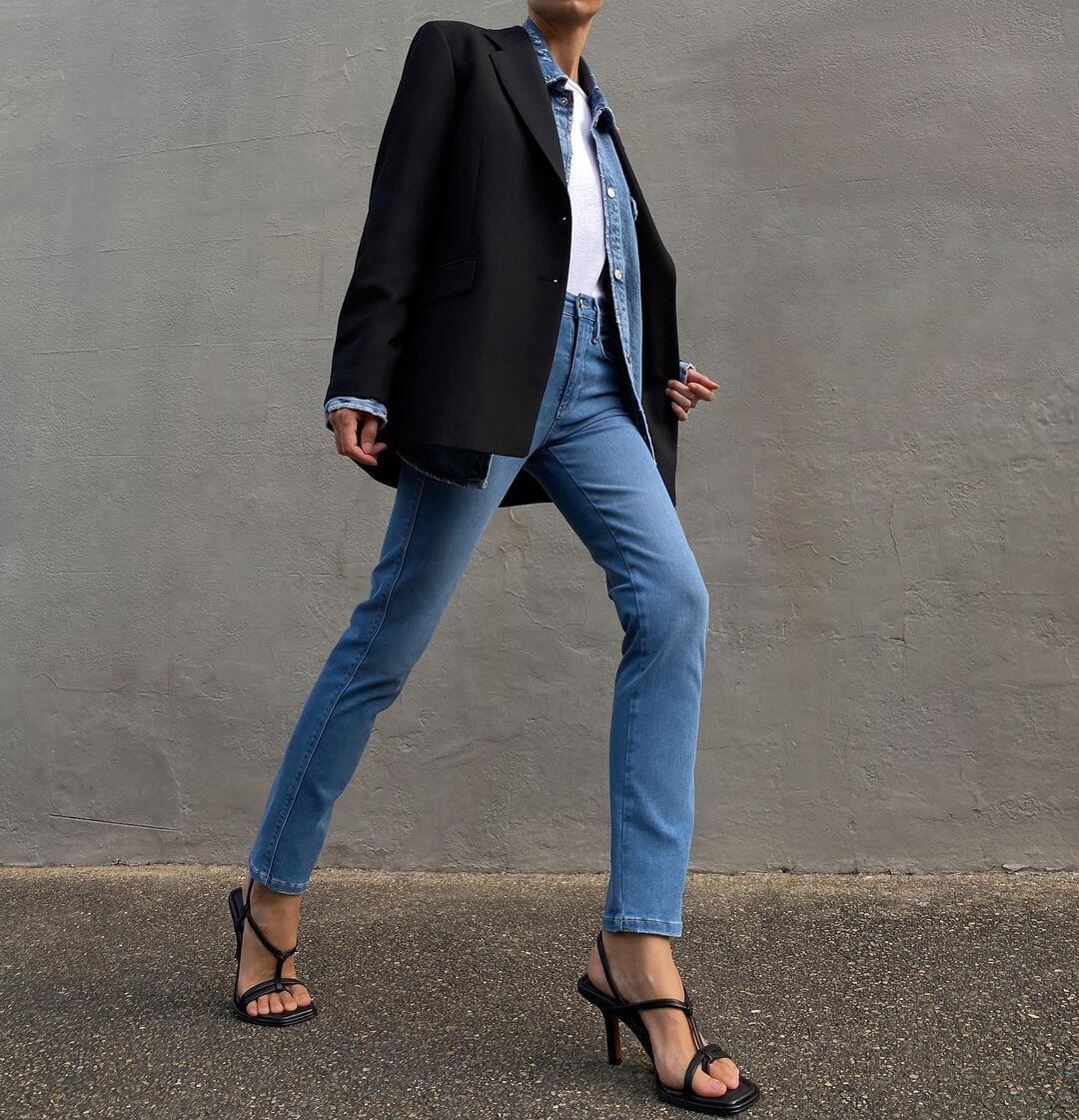 Photo via @pepamack
9) Double Layers
The next time you reach for your blazer, try this subtle, yet tremendously chic layering trick. First, start with a solid base of a tee and your favorite pair of denim. From there, throw on a collared shirt but leave it loose and unbuttoned. Finally, finish off with a structured blazer. The result? A polished layered look that is ideal for going from the office straight to happy hour.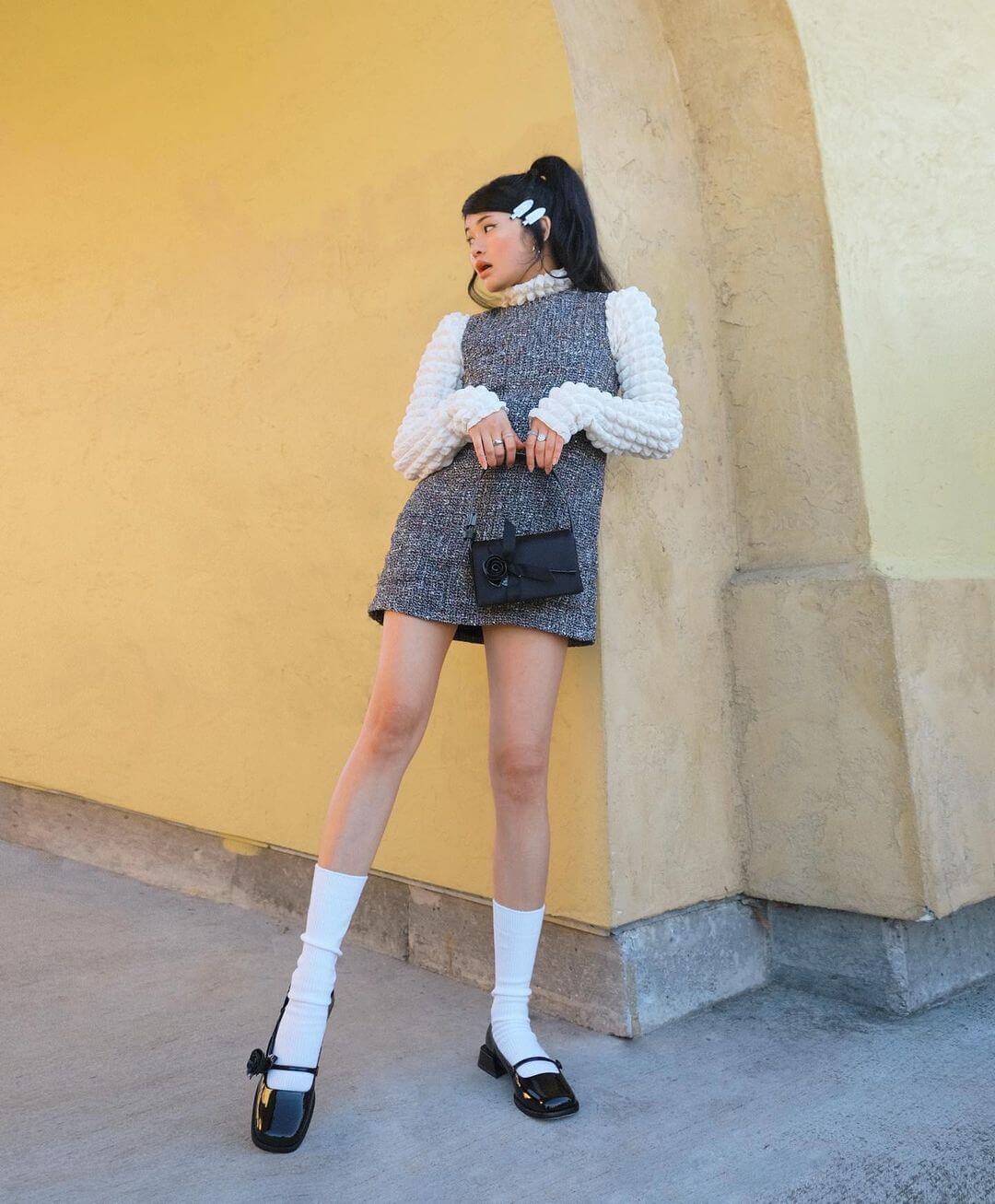 Photo via @pameluft
10) Socks & Platforms
As an alternative to tights, you can try out the high socks and platform shoe trend to achieve a retro, feminine inspired outfit. Platform mary jane's, loafers, or heels are a key component to achieving trendy transitional outfits. This combination is best worn with mini shift dresses and pleated skirts to induce innocent, romantic vibes that will lift you well into spring.

(Visited 1 times, 1 visits today)