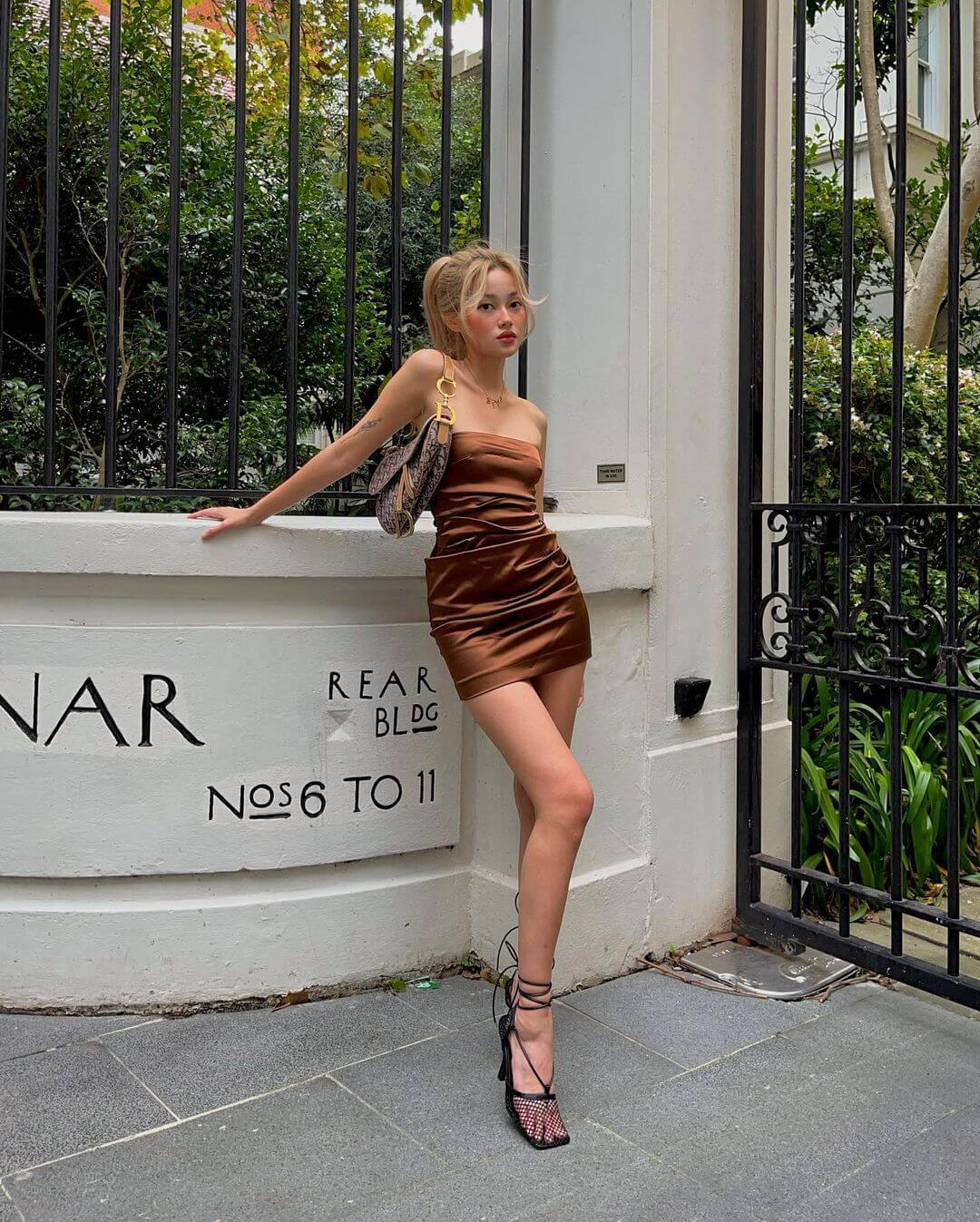 Photo via @lapetitejamie
Dresses might be eternal in the springtime, but the countless styles do come and go with each passing year. That said, you've probably seen an array of different looks flooding your Instagram feeds – and you might even be wondering which styles are worth your time and money. Well now that the days are getting longer and warmer, we can finally turn our attention to the hottest dress trends of 2022. Whether you've got outdoor weddings to attend, vacations coming up, or simply want to tap into joyful dressing, we'll be covering the key styles to know below. Keep scrolling to get a closer look at the 10 most covet-worthy spring dresses to date – and shop from the best options no matter what your budget is.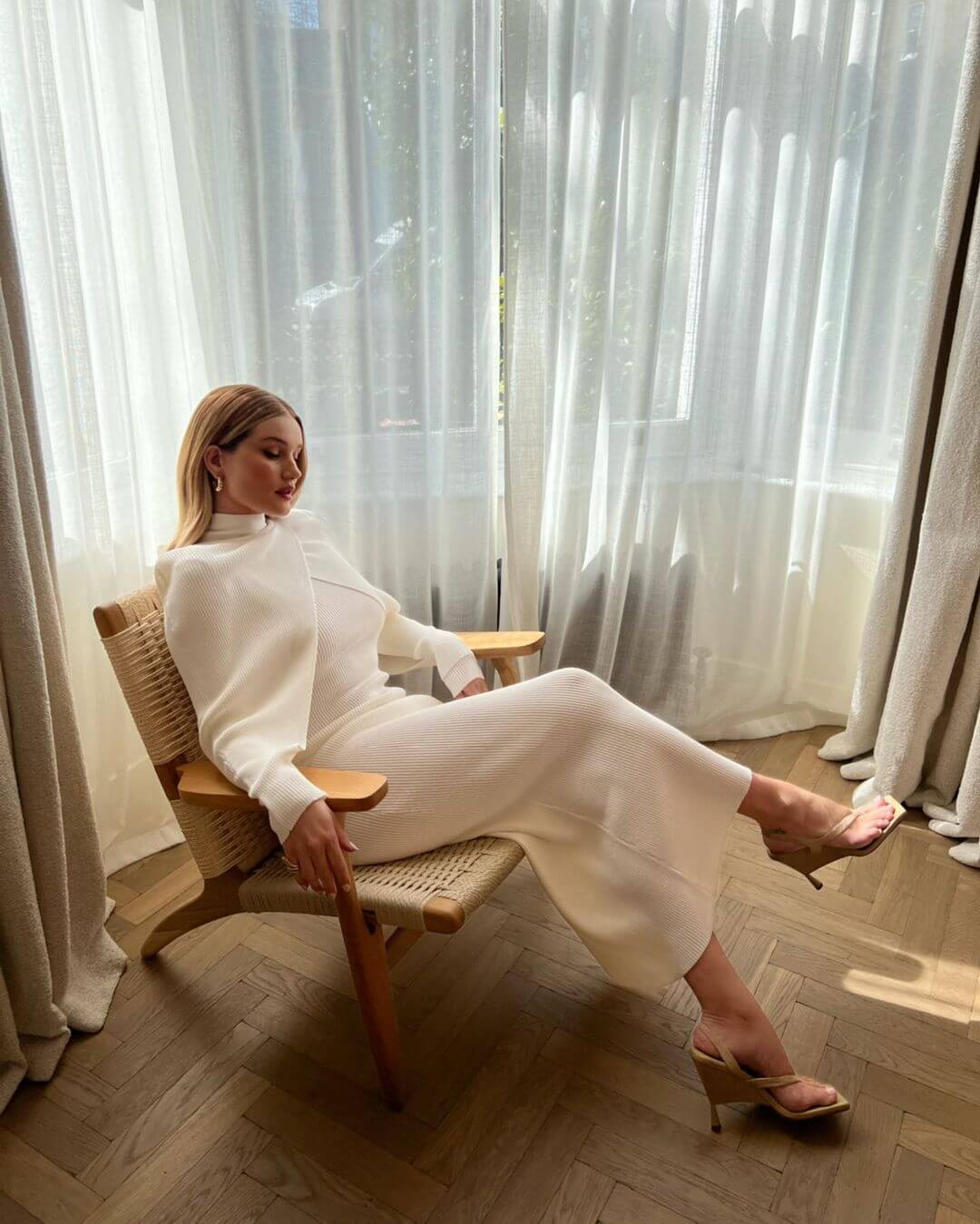 Photo via @rosiehw
1) Column
Our hearts are thumping at the strong push for maxi length dresses this year. Not only are they absolutely exquisite but one cannot deny the chic yet dramatic flair they imbue. We urge you to pay special attention to the column dress – a floor-length style that remains narrow as it gets further to the ground. We promise this is one of the most flattering dress trends of the season, adding length and height to every body type.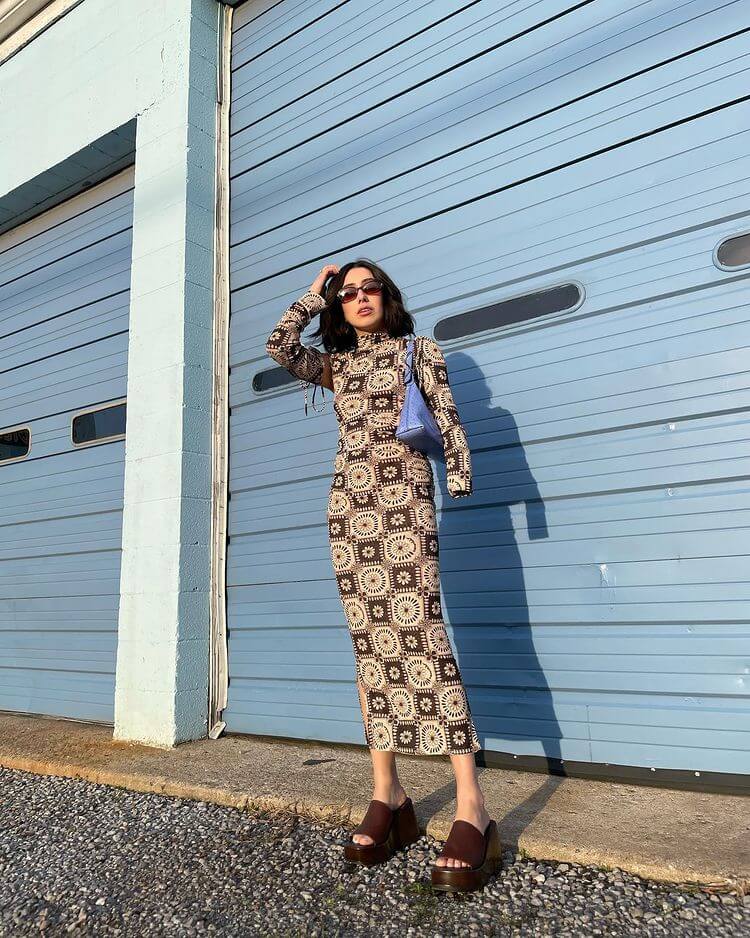 Photo via @aprillockhart
2) Prints
Never have a dull moment in a printed dress. This season, expect to see patterned one-pieces that are meant to catch the eyes of anyone passing by. Perhaps, the best thing about spring's various printed dress trends is that there are no shortage of designs from animal prints to retro swirls to Y2K florals. This show-stopping piece is sure to be a fashionista's favorite thing to throw on as it always makes for an effortlessly stylish look in a blink of an eye.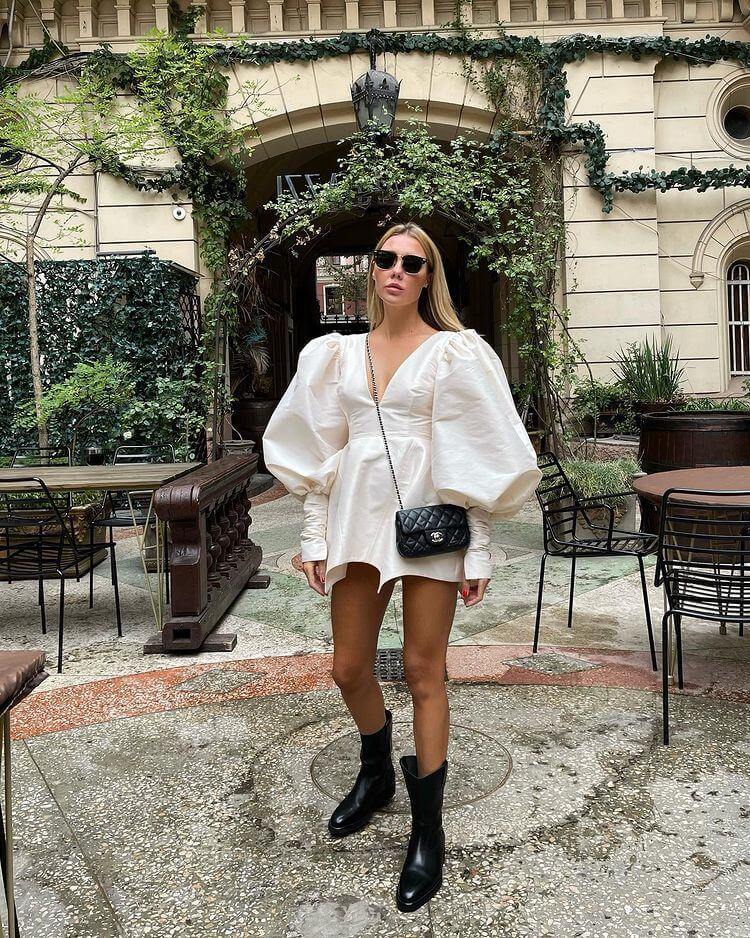 Photo via @natali_nata_
3) Speaking Volume
Not really one who gravitates towards prints? You can still turn heads with the help of this spring dress trend. Naturally, we are referring to anything with added volume. Whether it be exaggerated puff sleeves or a full-bodied skirt, it is important to note that dresses with a lot of mass coincidently provide mass appeal. So don't be afraid to rock more avant-garde pieces this spring.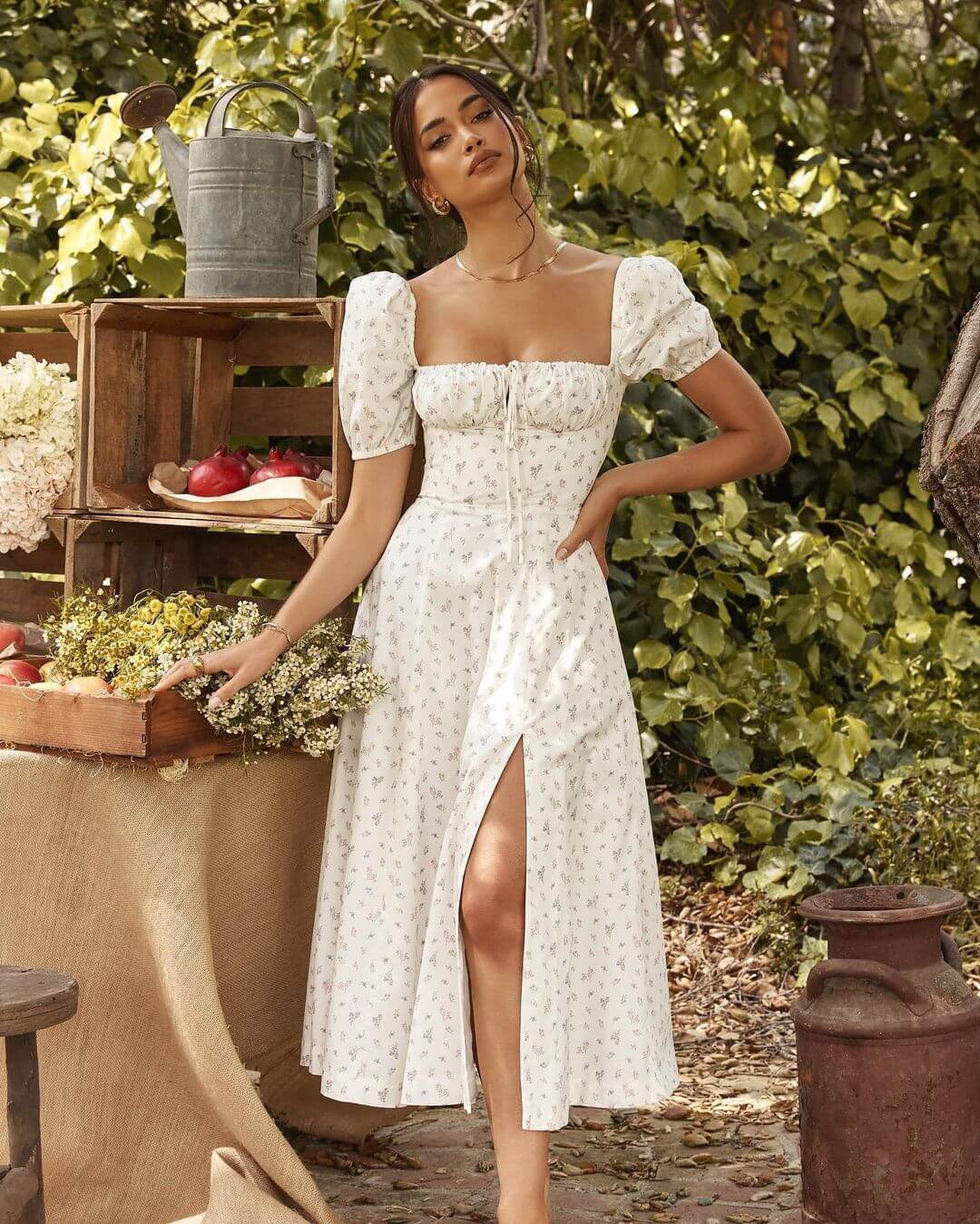 Photo via @houseofcb
4) Corset Bodice
If you are fighting the urge to dress like a period drama after binging on season 2 of Bridgerton, maybe reconsider your efforts. After all, spring dresses with built-in corset bodices are actually right on trend. Whether it be a mini, midi or maxi, this style does not fail to look incredibly romantic – just perfect for all your spring and summer adventures.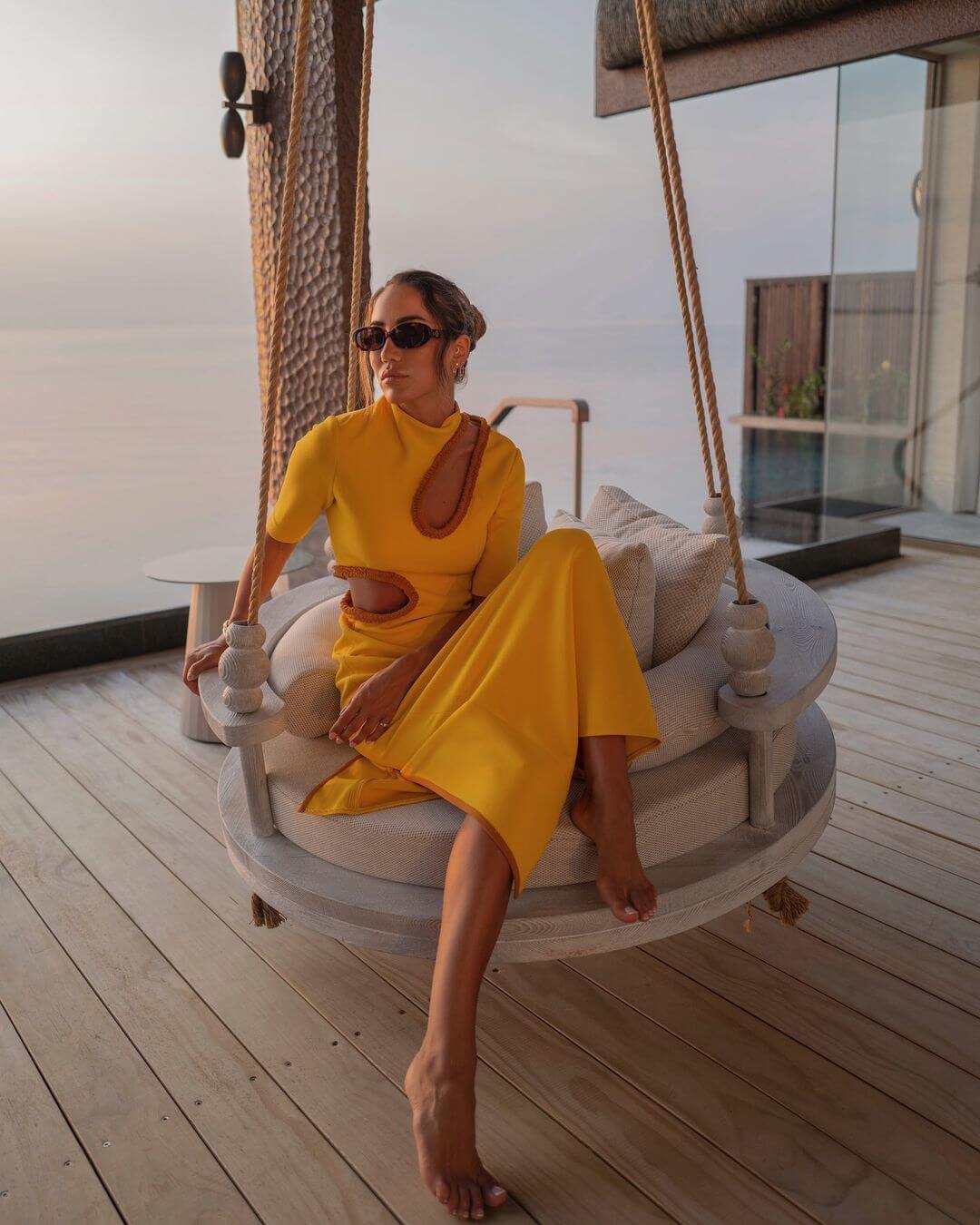 Photo via @tamara
5) Waist Cutout
If we can say that one trend is absolutely certain, it's the cutout effect. Cutouts continue to remain as strong as ever this spring season. However, there is one particular style that is seemingly ruling them all. Splices around the waist are at the forefront of the movement and it is not hard to imagine why. Midriff slits are sultry without being too revealing, while also simultaneously accentuating the smallest part of the waist.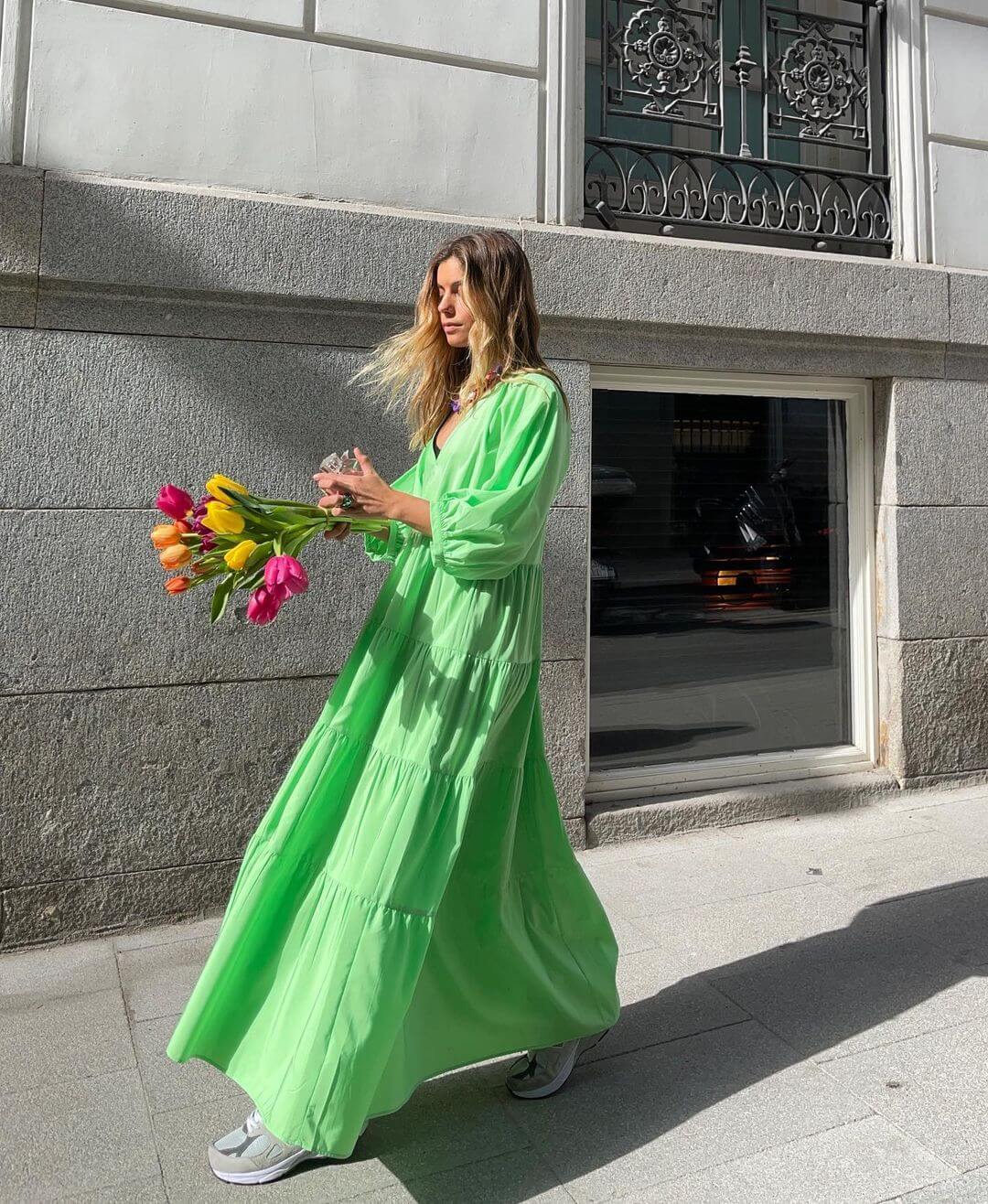 Photo via @sarabace
6) Bright Color
Brighten up your everyday by rocking dresses in bold hues. As you can see by now, the season's top trends are not for the faint of heart. In fact, it seems more subdued normcore styles are a thing of the past (for now anyway). Stand out by rocking frocks in fuchsias, neon hues, citrus shades, kelly green, and more. These saturated colors kindly take well to any dress silhouette too.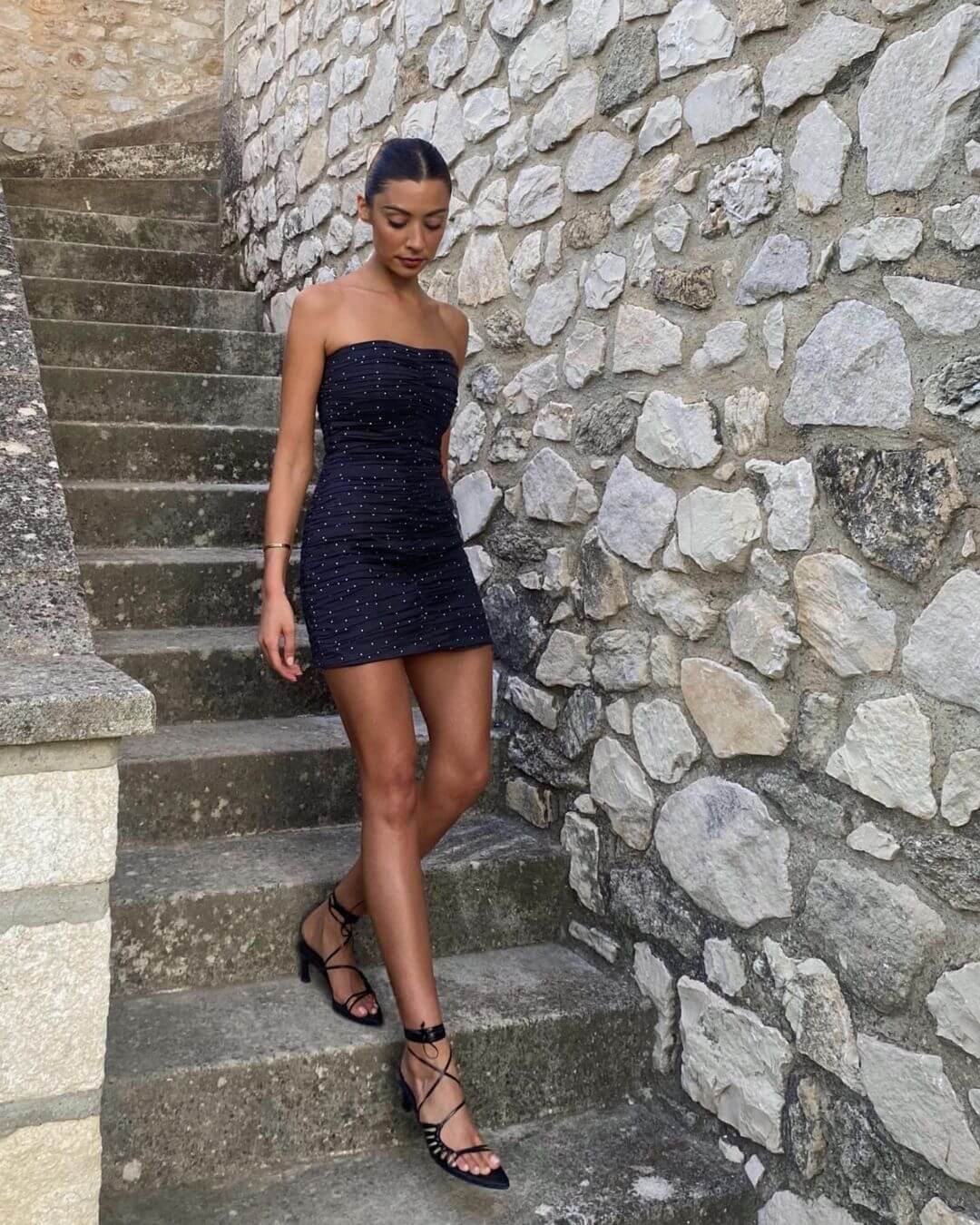 Photo via @smythsisters
7) Strapless
Dare to go bare this spring with the strapless dress trend. The perfect blend of polished, minimalist and cool, this sleek number is anything but boring. We owe it to the baring of the décolletage to keep the strapless dress flattering and sophisticated. The strapless dress is ideal for any upcoming getaways or spring wedding plans.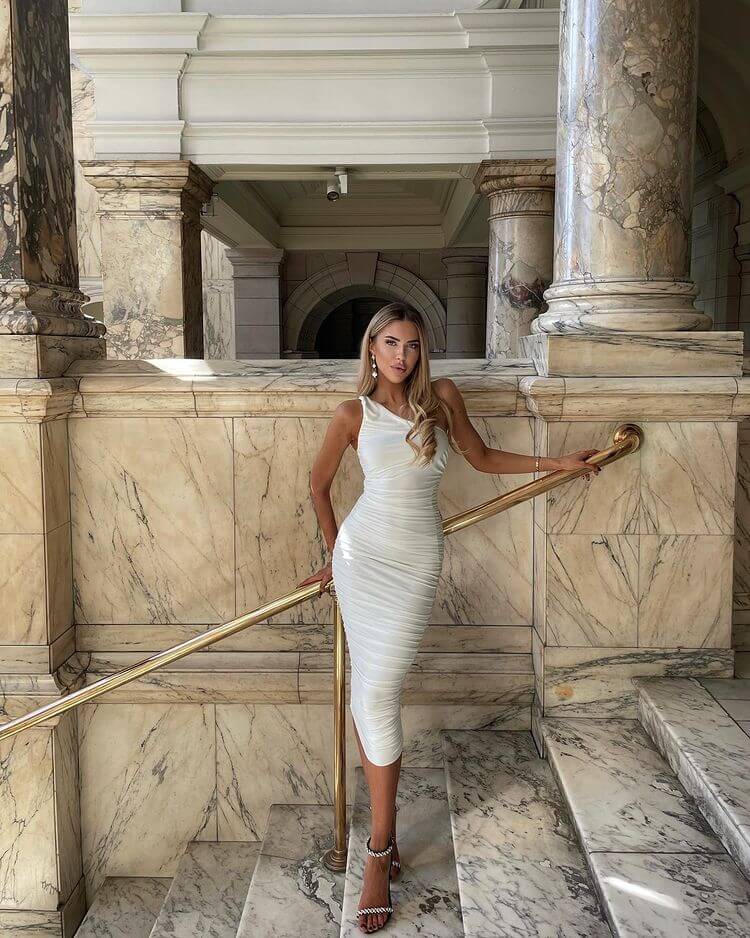 Photo via @lilysloanes
8) Ruched
Add some texture to your rotation of pretty spring dresses with some ruched detailing. We love this trend because, although it is less loud than some of the aforementioned looks, it is still incredibly impactful. As a bonus, dresses often feature ruching on the sides, which is ideal for highlighting your curves in all the right places. The trick to nailing his striking piece is to pair it with simple, barely-there heels.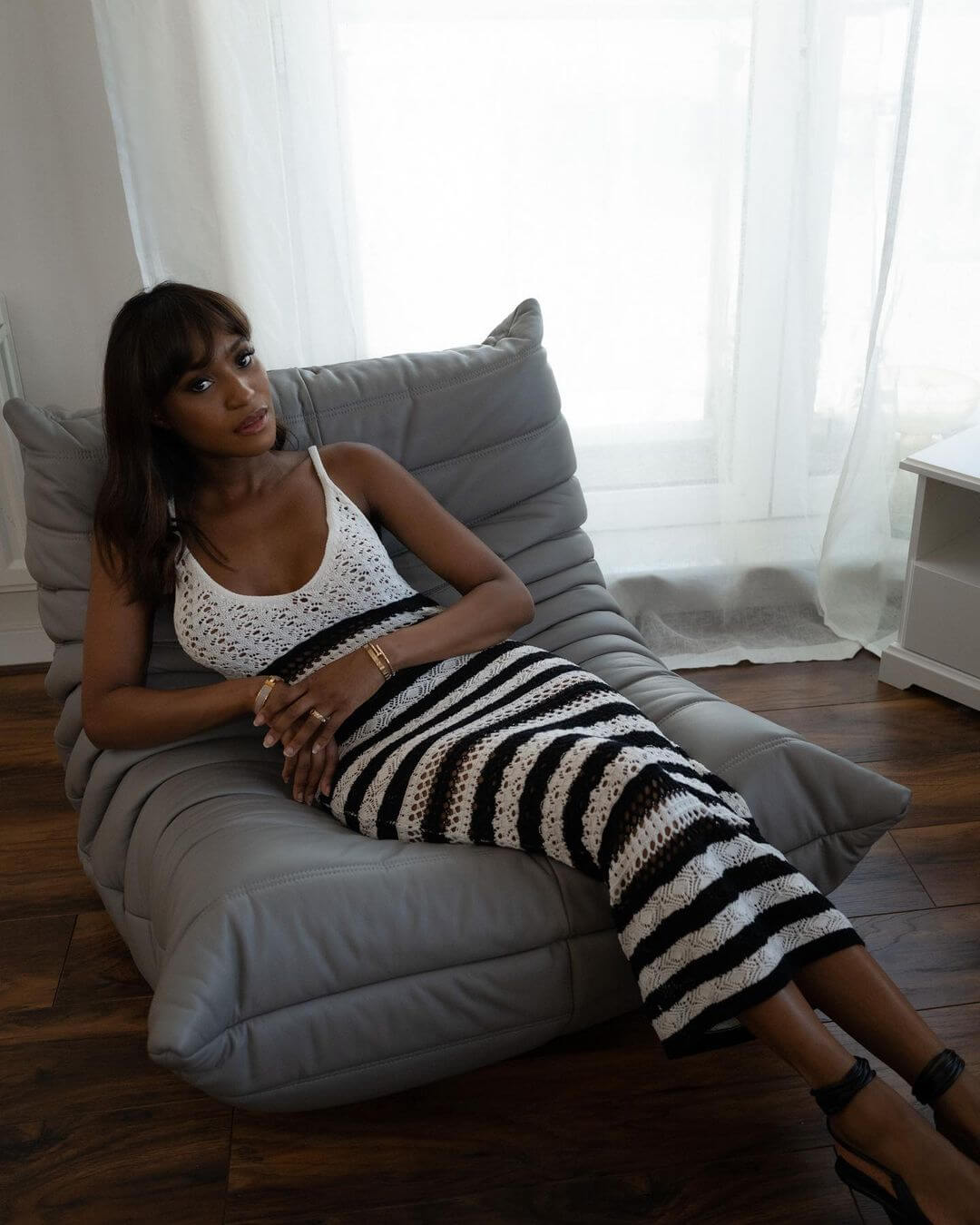 Photo via @nimiblackwell
9) Crochet 
By now, you are probably aware that crochet has extended beyond just an arts and crafts project. It is very trend savvy and a staple this spring and summer. This relaxed fabrication is a little bit boho sprinkled with luxury vacation vibes. If you are not one to wear bright colors, opt for neutrals like Nimi showcases here.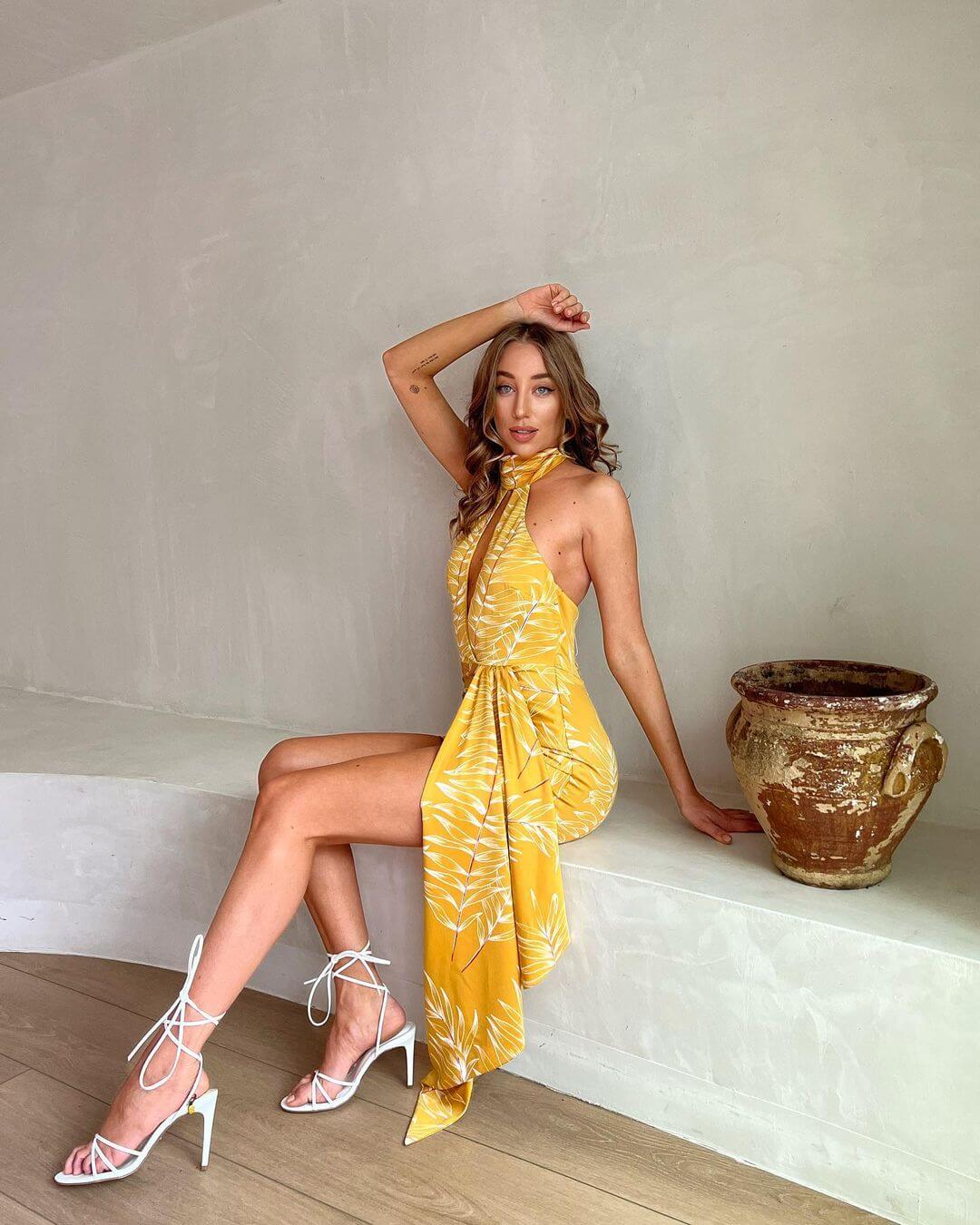 Photo via @wanderwithmacy
10) Halter 
If you tend to get excited and jump past spring and straight into full-on summer vibes, this dress trend is for you. The halter top dress channels all the tropical vibes, especially when interpreted into summery colorways and patterns. The halter silhouette also happens to be a seductive pick as it creates a bare back moment, which is always to die for. 

(Visited 1 times, 1 visits today)