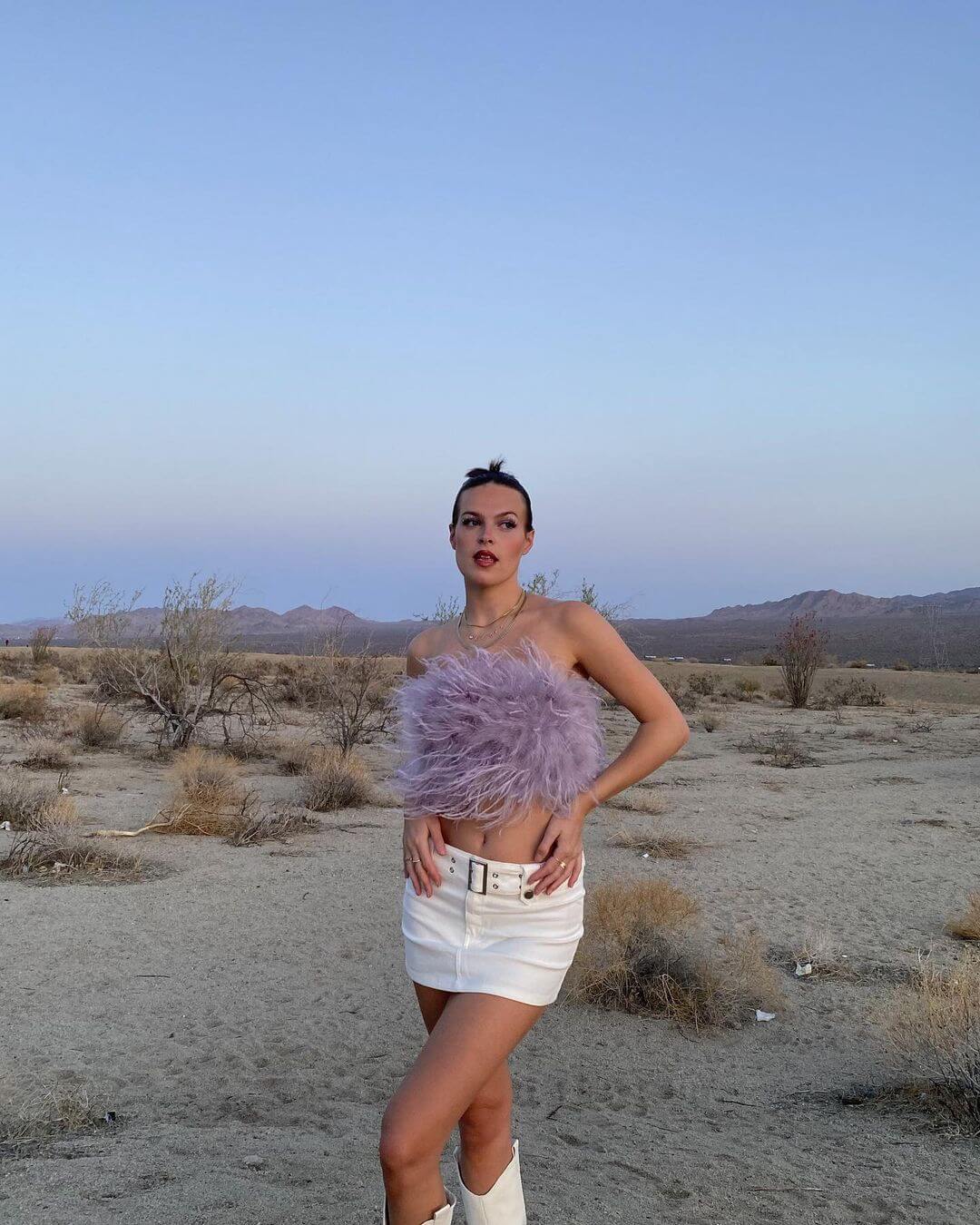 Photo via @maggie_mccormack
Music festival season is upon us, and the mother of all outdoor concerts, Coachella, is almost here. With the warm weather, good music, and plenty of drinks flowing – it is no wonder that masses of people migrate to outdoor venues all spring and summer long. Whether you are Palm Springs bound or have other festivals on the horizon, chances are you need an outfit (or several) to match the carefree vibes. Lucky for you, we've been laser focused on what trends you can expect to see all throughout the festival season ahead. If you're ready to stay ahead of the curve, then keep scrolling to discover our compilation of 10 concert-friendly looks that will help you navigate the bevy of trends in a heartbeat.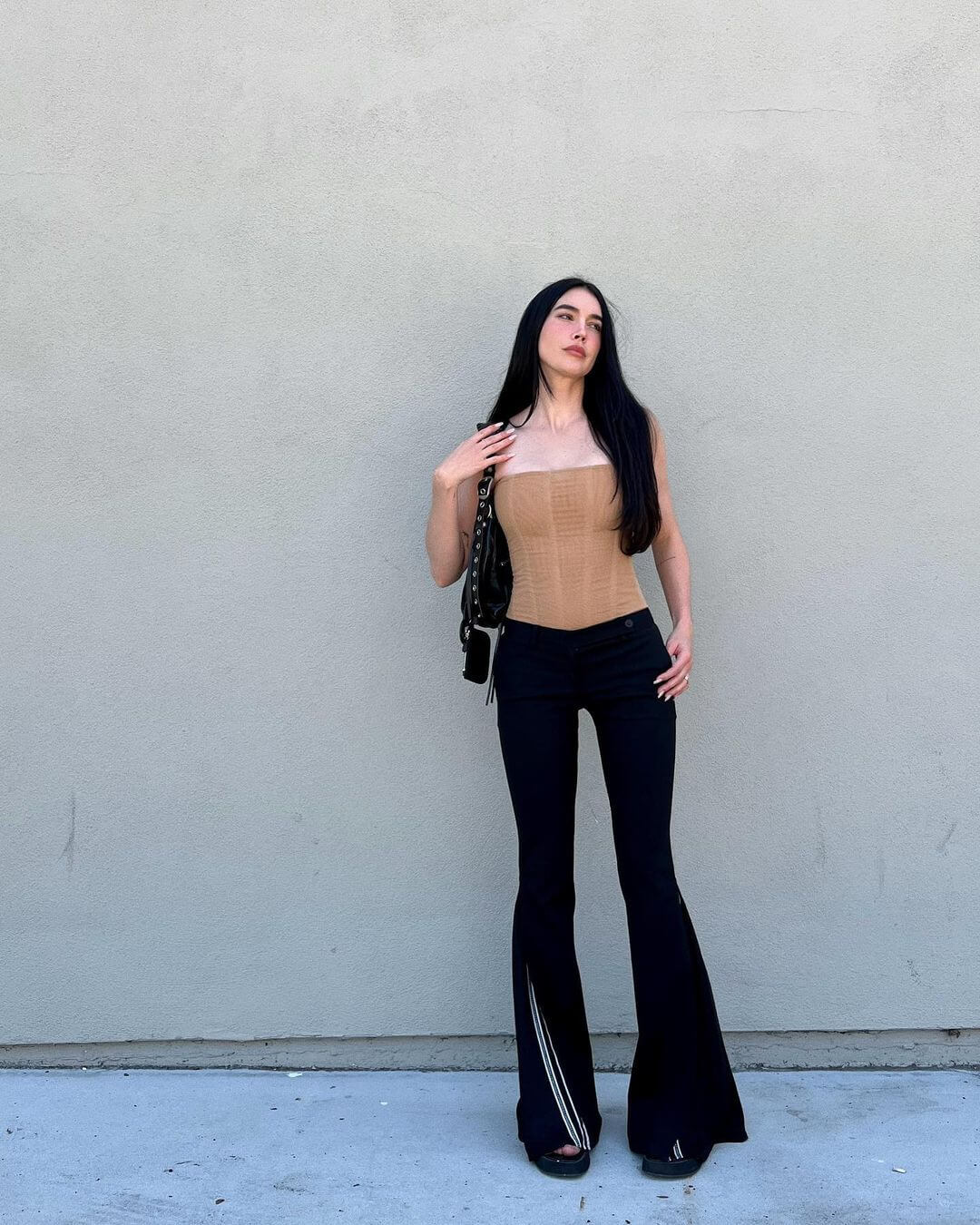 Photo via @brittanyxavier
1) Corset + Flared Pants
For a look that is equal parts sexy and trendy, try rocking a corset to your upcoming music festival. Styling this top does not have to be over complicated either. The built-in support means you can skip out on a bra and wear it as a tube top – this is honestly ideal when dealing with high temps for hours on end. The corset can be worn with a multitude of bottoms but we are partial to Brittany's look with the flared pants that deliver a retro edge to the tight-fitted bodice.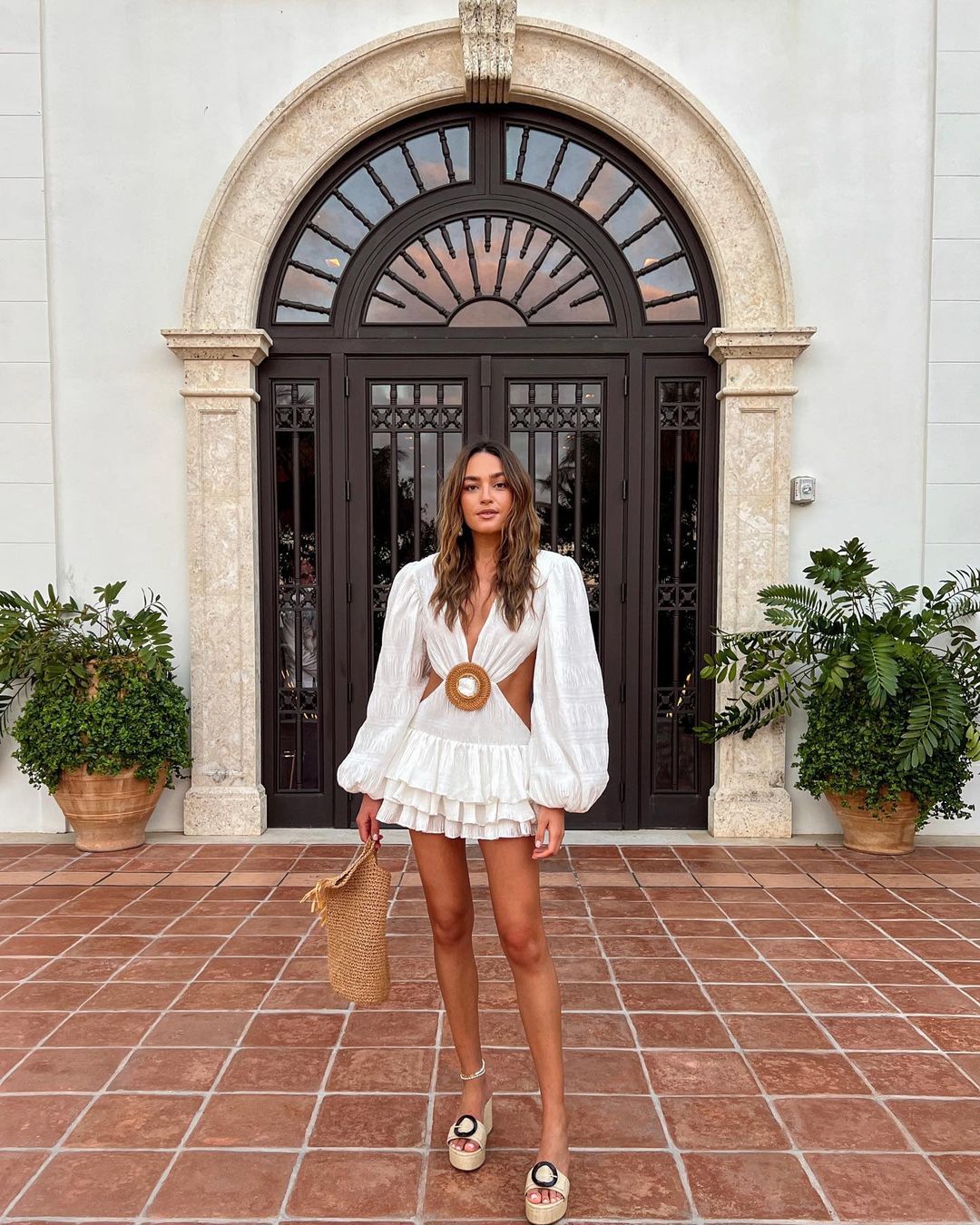 Photo via @racheloveee
2) Linen Dress
When dealing with the likes of outdoor venues such as the desert, it is important to dress accordingly. If that translates into spending countless hours in the beating sun, coupled with dancing and singing your heart out with all your favorite artists, you definitely want an outfit that is comfortable. A linen dress is the perfect solution. The lightweight material will be a breezy blessing without compromising the uncomplicated, effortless vibes. Complement the easy-going look even further with natural accessories such as a raffia bag and platform sandals.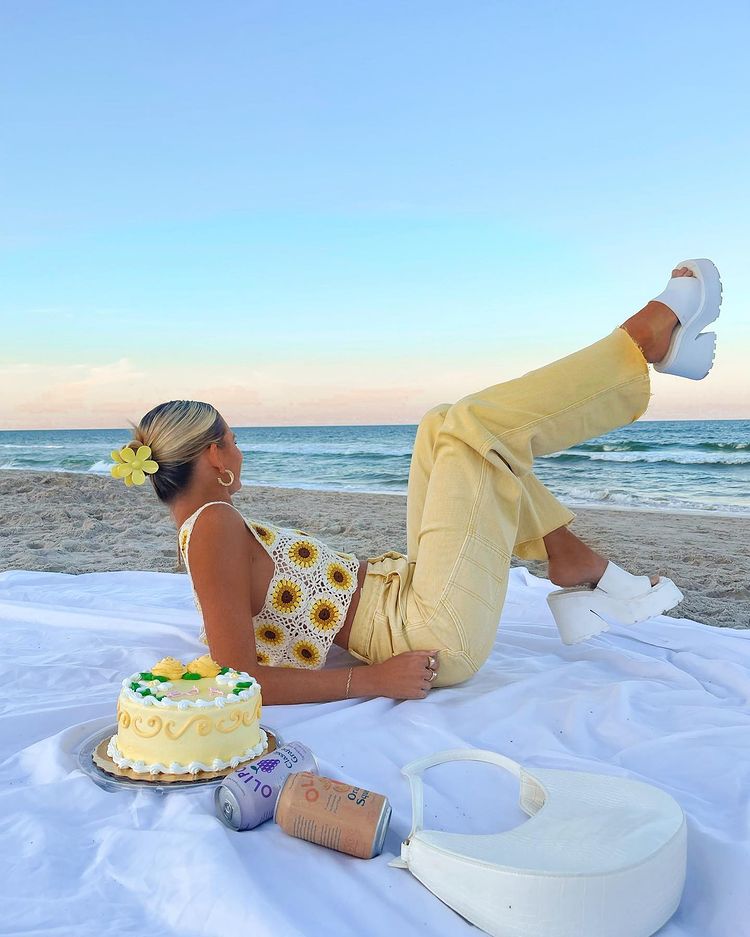 Photo via @maddie_burch
3) Crochet All Day
Breezy, boho, and vibrant is how we would describe the crochet trend right now, making it an optimal choice for fashionable festival-goers this season. Crochet crop tops and cardis are ideal for pairing with matching colored jeans. To add a touch of nostalgia to your crochet look, style it with chunky platforms. This not only adds extra style points but provides added height to let you peer over crowds!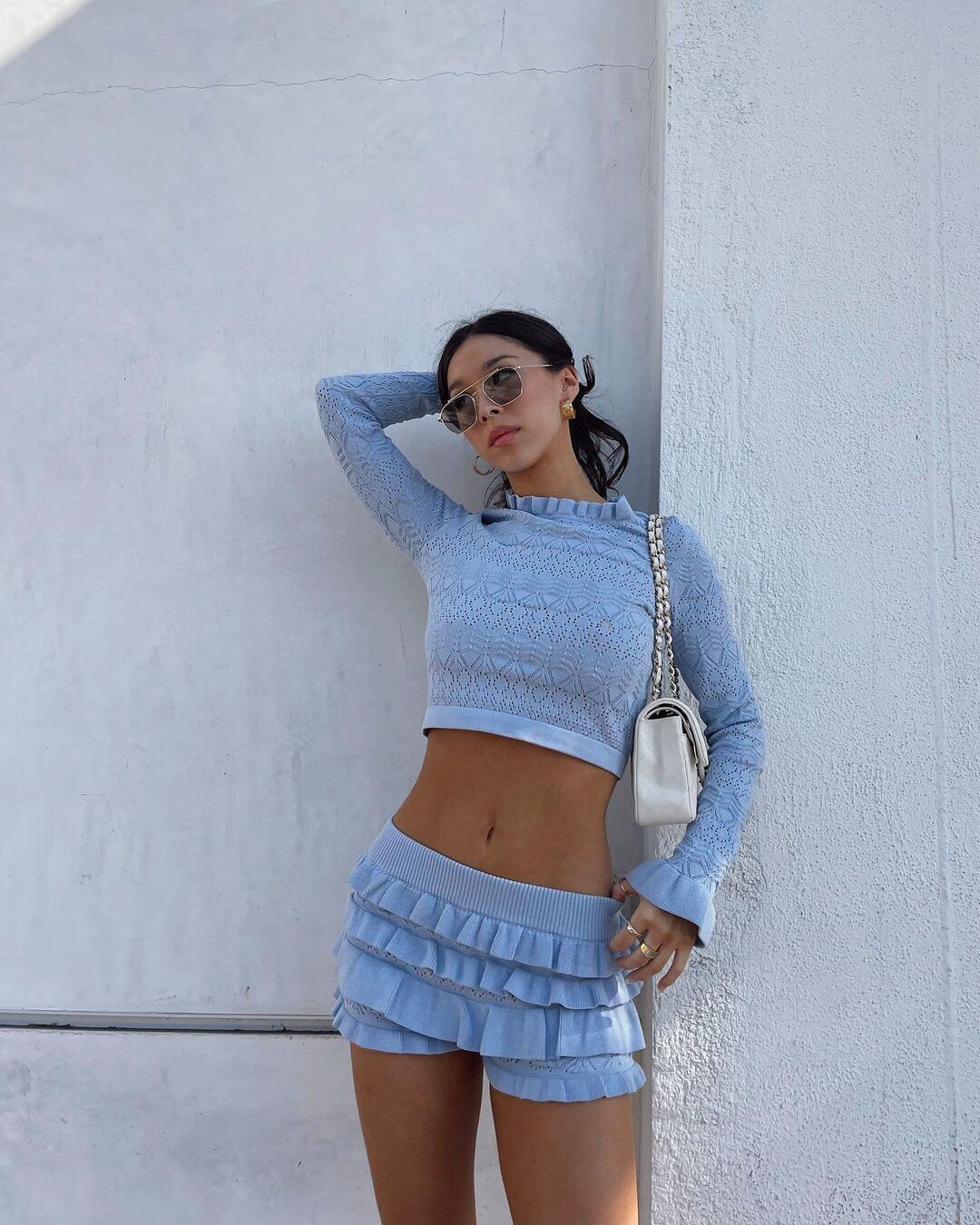 Photo via @laurenwolfe
4) Matching Sets
For a festival outfit that will never disappoint, be sure to shop the abundance of matching sets available this season. Whether you opt for whimsical touches like eyelet and ruffles or vibrant spring hues, it's a fail-proof look fit for dancing from morning to night. To finish off this look without forgoing those carefree summertime vibes, accessorize with tinted sunglasses, gold hoop earrings and a chain strap bag. Then, tie everything together with strappy sandals or sneakers.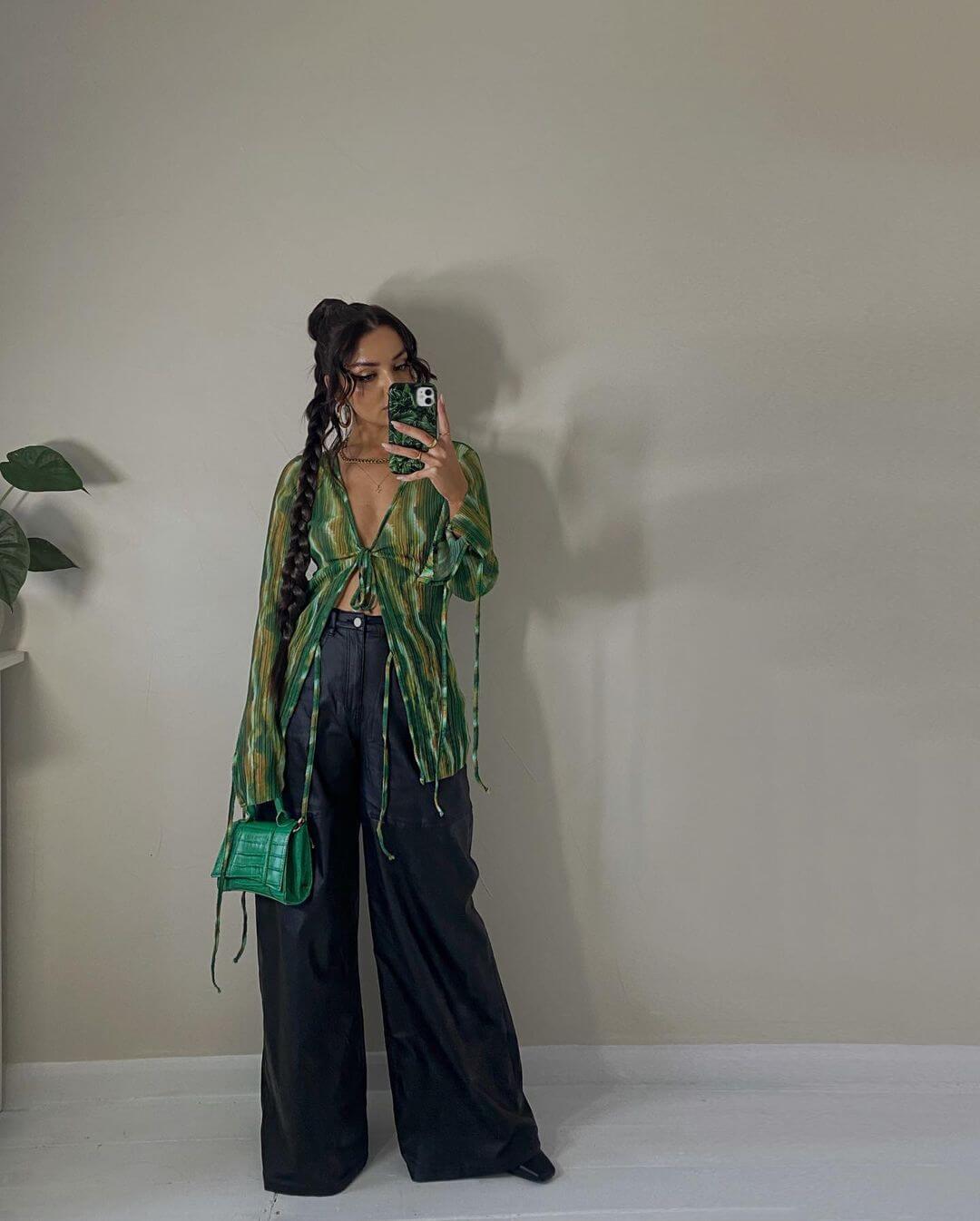 Photo via @hannahkennie
5) Groovy Patterns
We are still feeling strong about the Y2K trend and you can bet that it will most definitely be one of the biggest highlights of any music festival this season. We suggest pulling it off with groovy patterns and psychedelic prints that are inherently nostalgic. It fits right into a fun, energy-filled concert. Plus, groovy patterns in sheer tops, mini dresses, and bottoms will be sure that your festival outfit packs a punch as seen above.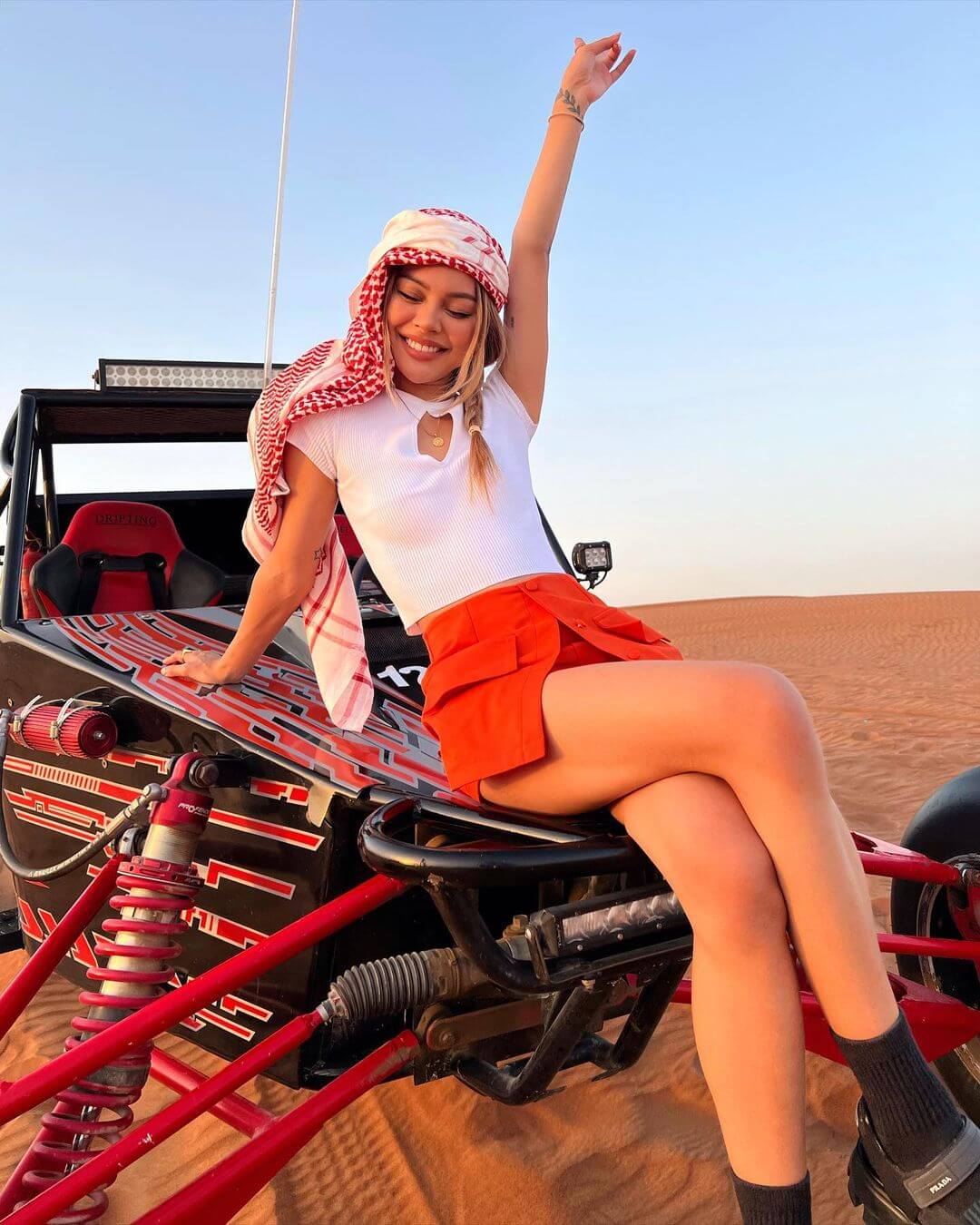 Photo via @lilymaymac
6) Mini Skort
Micro miniskirts are going to make for widely popular festival outfits among trendsetters. And this time, the options are expanding beyond the circulating Miu Miu pleated skirt. Micro skorts are entering the scene and they don't just help you to beat the heat… They are incredibly trend savvy and practical. Keep your look simple yet sophisticated by opting for a tee or tank and don with socks and chunky sandals (or even lace-up boots) for a last minute festival ensemble.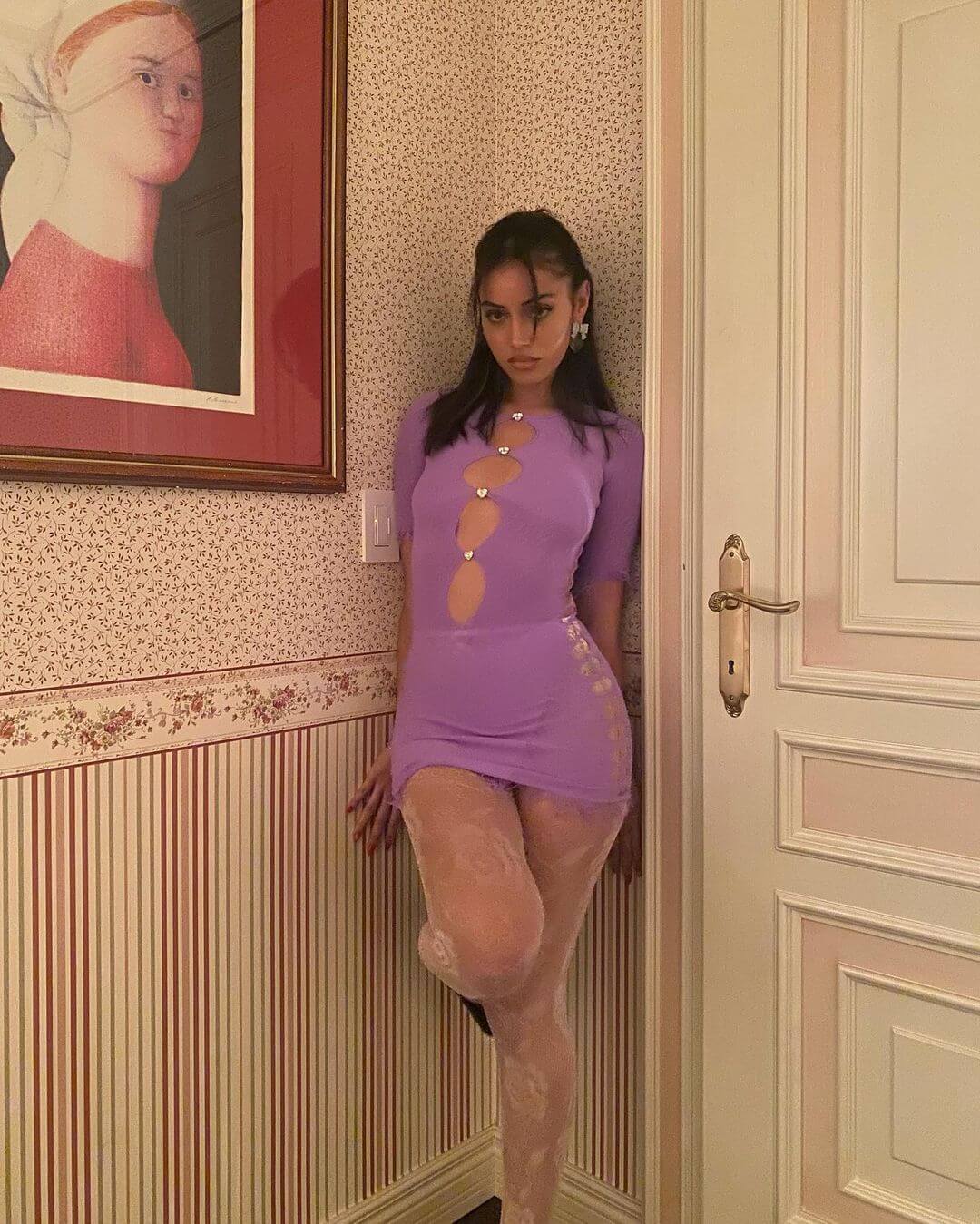 Photo via @wolfiecindy
7) Cutouts 
Killer cutouts will be sure to make a repeated appearance throughout the spring and summer festival season. This sultry peek-a-boo trend has been omnipresent and featured on everything from tops to pants to dresses and beyond. No matter what, these splices and keyholes have proven to make any simple silhouette feel fresh and novel. Exhibit A is Cindy's thigh-grazing bodycon dress that would draw eyes at all concerts.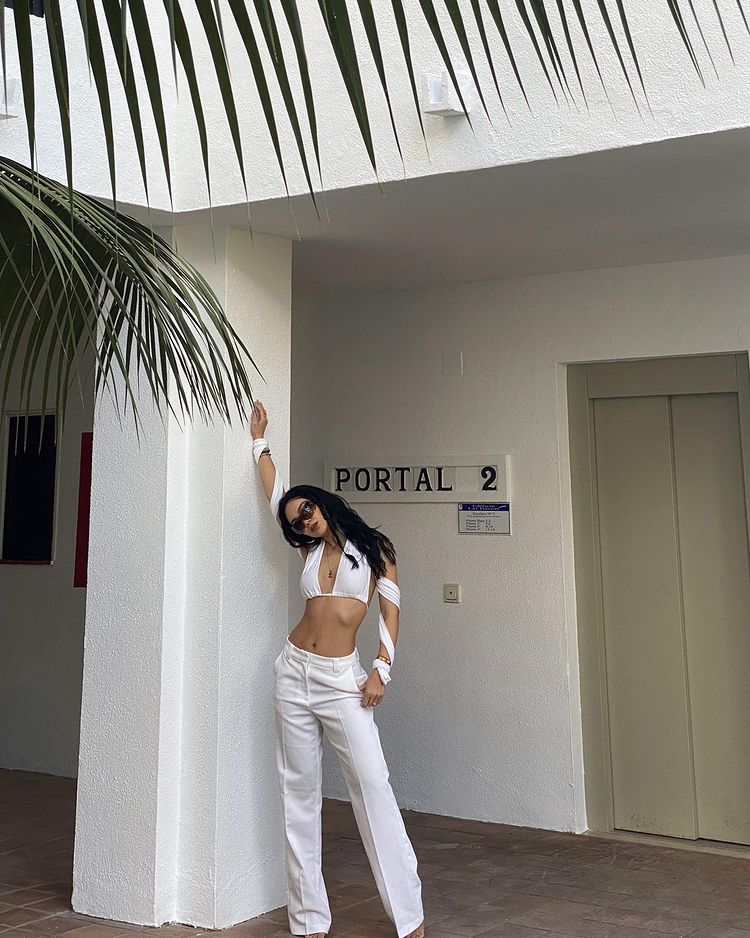 Photo via @amandakhamkaew
8) Bikini Top 
By now, we can all agree that swimwear extends beyond just water activities. With trends such as bra tops still reigning champion, it only makes sense to maximize your bathing suits as fun going out wear too. Everything from cutout one-pieces to itty bitty triangle bikini tops look seamless with wide leg pants. An outdoor music festival just happens to be the perfect opportunity to debut that new swimsuit you ordered for the season ahead.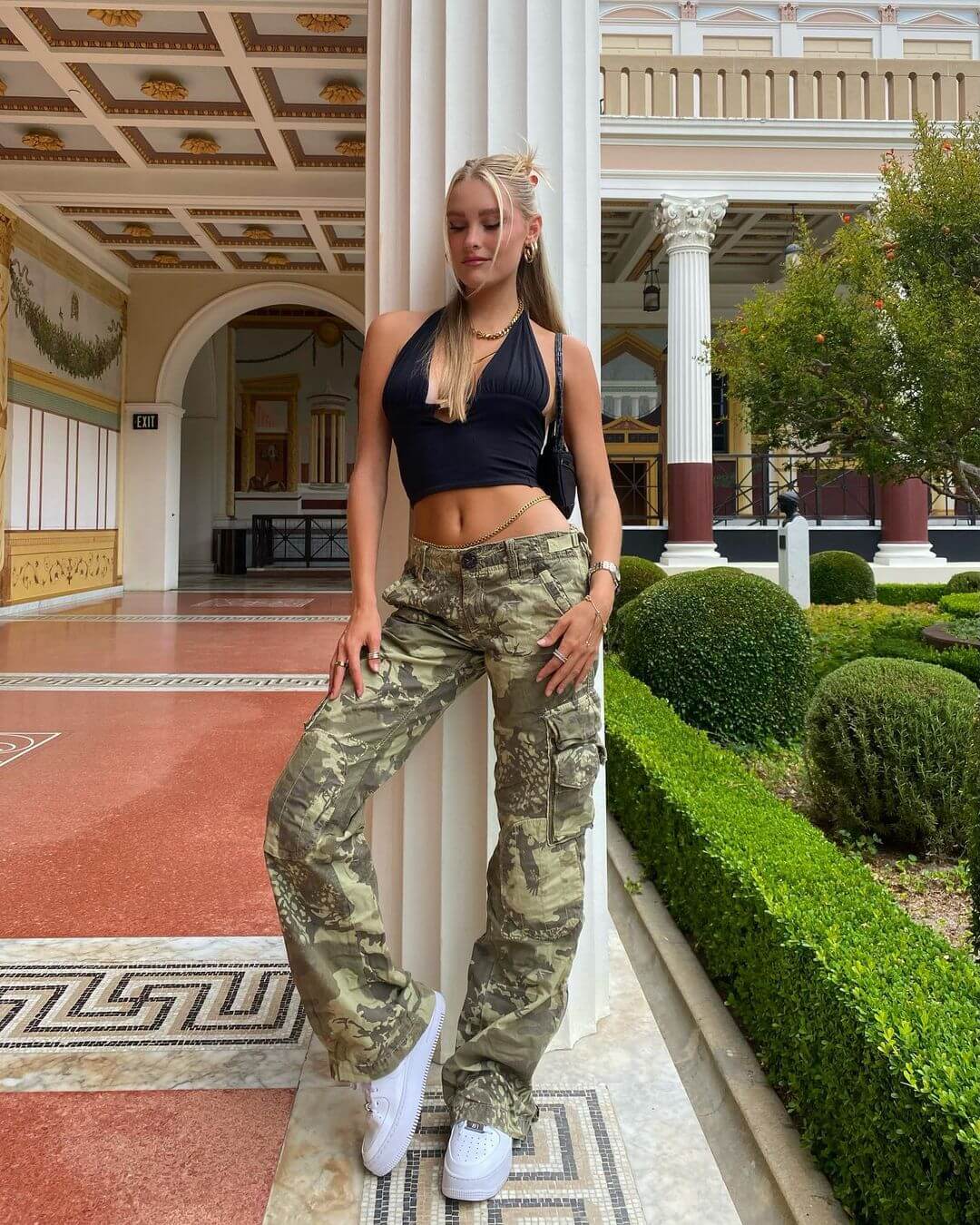 Photo via @claire.hoornbeek
9) Halter Top + Cargo Pants
When attending a crowded festival, it might be best to avoid bringing a bag all together for fear of losing it. The solution? Cargo pants! Gals have been deprived of having usable pockets for so long but cargo bottoms and their variety of storage pouches make carrying all your essentials so easy. A cropped halter top is a fun pairing to balance out the low-waisted, baggy cargo pants – and to spice it up, you just need add a body chain.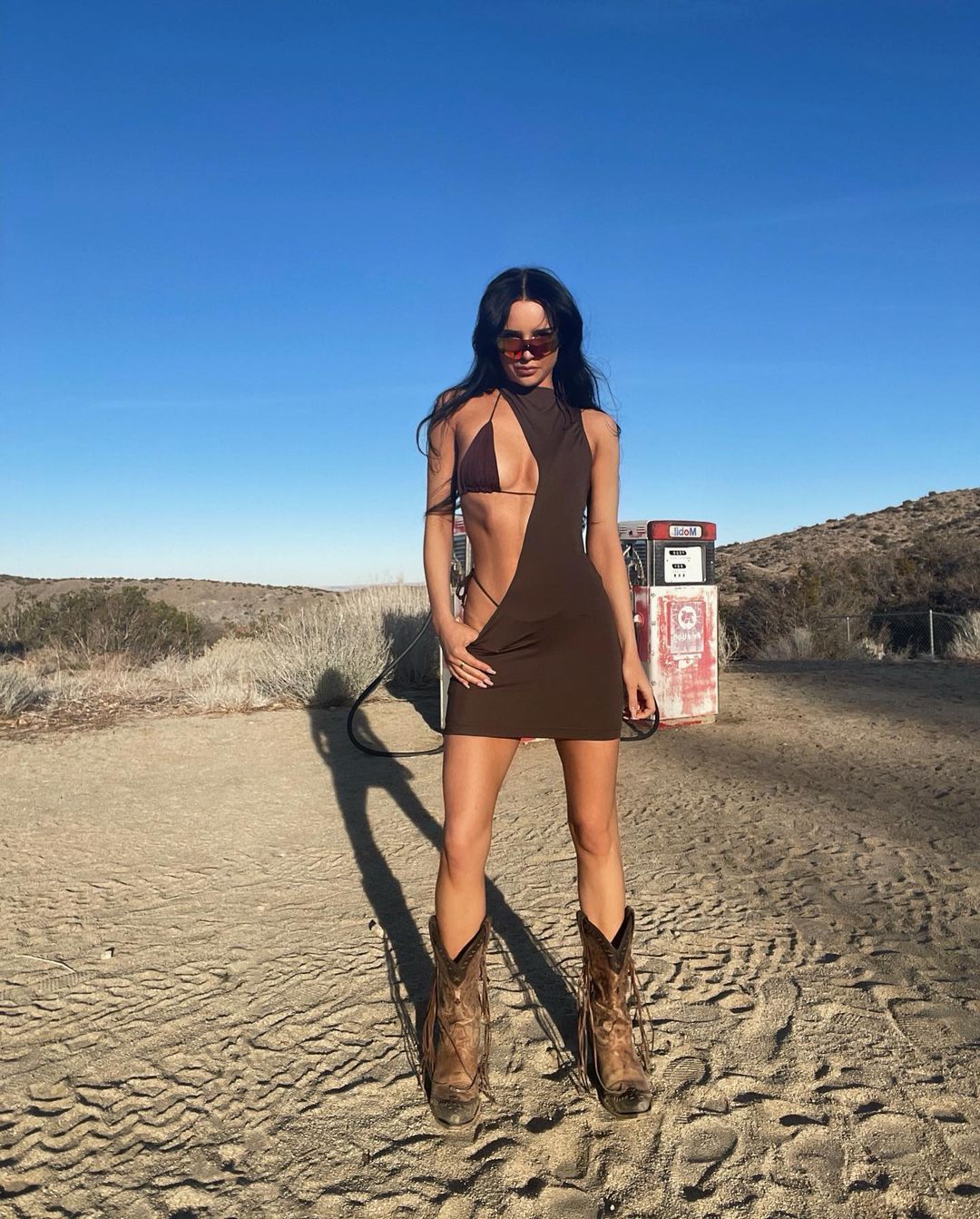 Photo via @genelleseldon
10) Cowgirl Boots
The last trend that we imagine will be a hit amongst concert attendees are cowgirl boots. The western-inspired footwear makes for a cute, ever-trendy look. You can create the most optimal festival outfits by rocking these boots with double denim and bandana prints. But for a sleek, contemporary take on the cowboycore aesthetic, pair your boots with a mini dress. 

(Visited 1 times, 1 visits today)