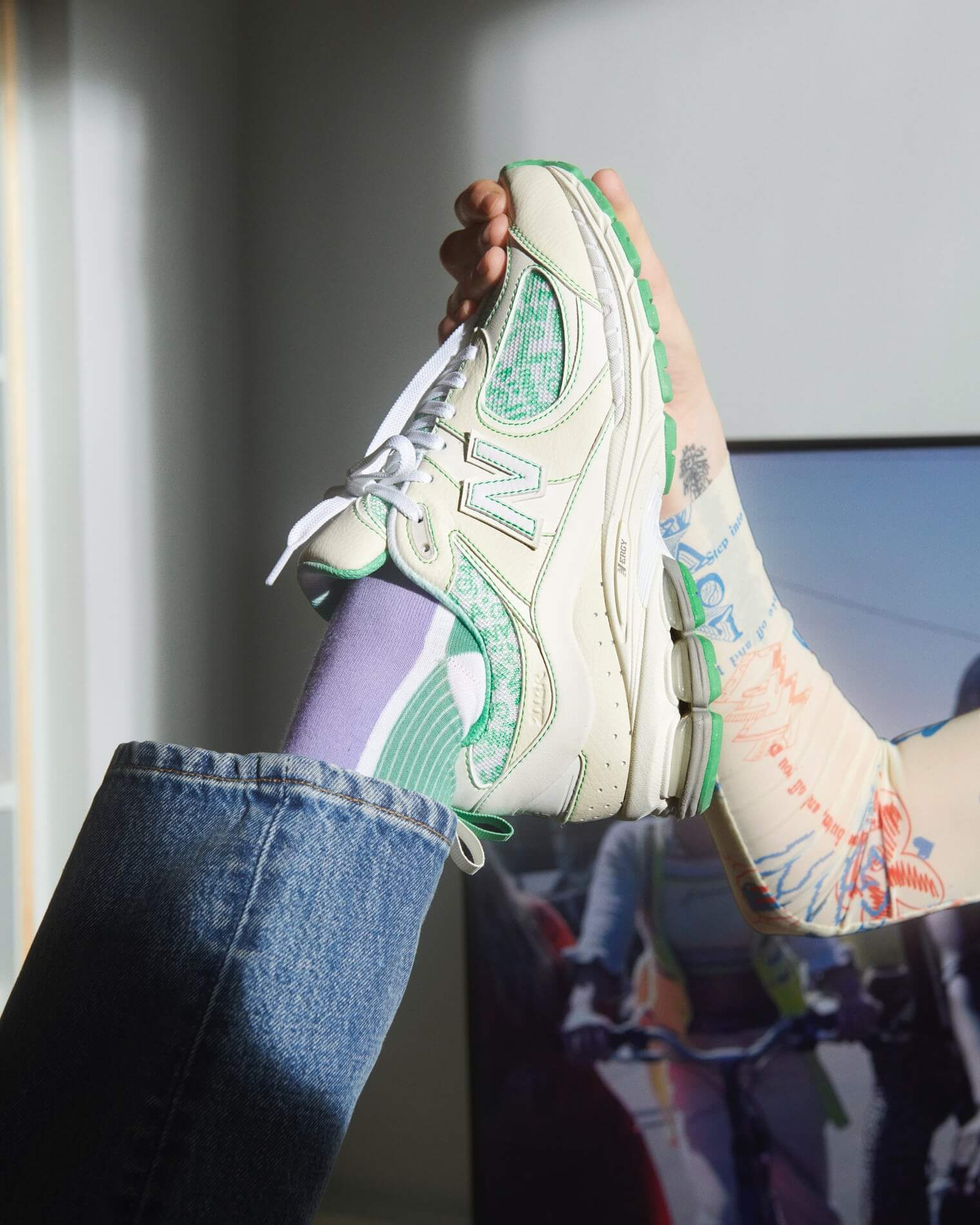 Just a week ago, we announced that Ganni was collaborating with Y2K icon brand, Juicy Couture. Now, they are channeling the same early 2000's energy into a sneaker with New Balance. Ditte Reffstrup, Creative Director of Ganni, shares that the "shoe is a perfect mix of function and fashion" and it's an "honor to put Ganni's Scandi spin on such an iconic piece". 
The collaboration reimagines the 2002R sneaker style in two eye-catching colorways – each playing on the gray color palette New Balance is known for. One pair juxtaposes green with cream while the other plays on gray and a rainbow theme. Along with the colors, the Copenhagen brand adds their fun spin by incorporating a repeated GANNI logo all across the upper, sides, and ankle collar lining. You can definitely sense the easygoing Y2K-inspired twist that would look amazing underneath a voluminous dress or with jeans.
It's also noteworthy to mention that the Ganni x New Balance collab is made from recycled materials under the sneaker brand's Green Leaf Standard. The shoe consists of more than 50% recycled materials on the upper half and the rubber outsole also contains 5% recycled materials. Both sneakers are priced at $150 and will drop on Wednesday, April 13th. You can shop them at New Balance and Ganni exclusively. Pre-orders are not being accepted so keep your eyes peeled.
To celebrate the Ganni x New Balance 2002R, there will also be launch parties at three Ganni locations around the world – Copenhagen, Le Marais, Paris, as well as the NYC flagship store on Mercer Street.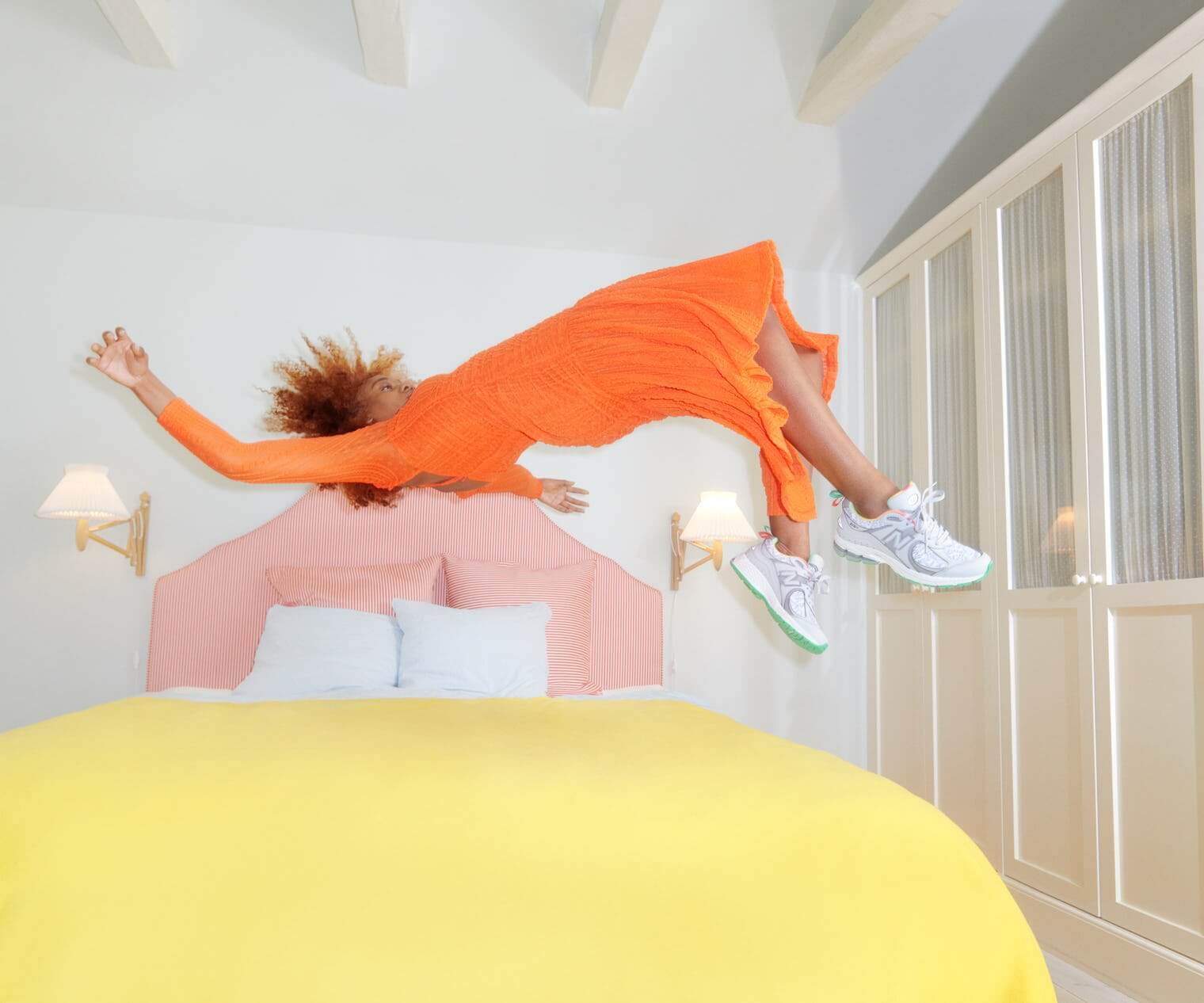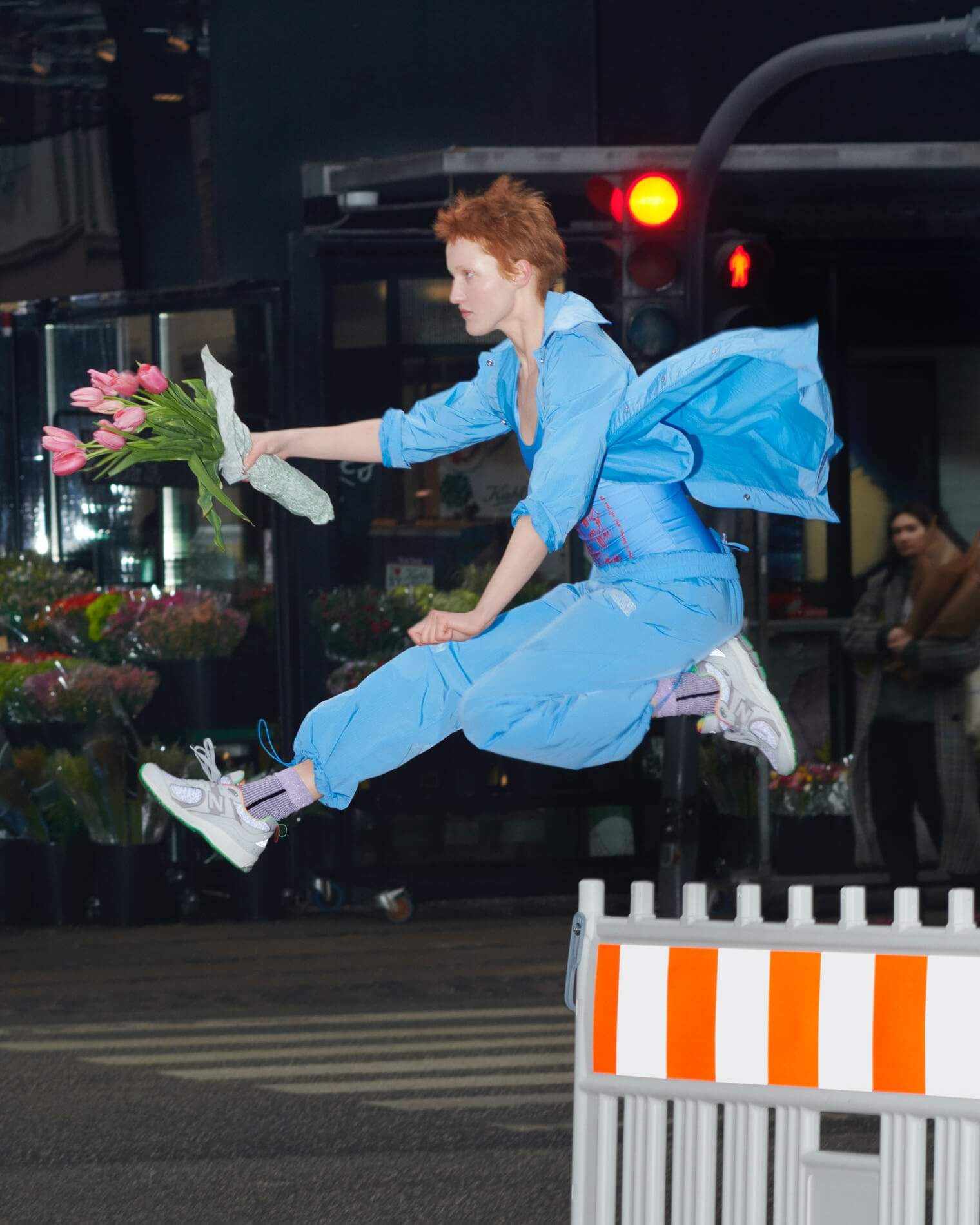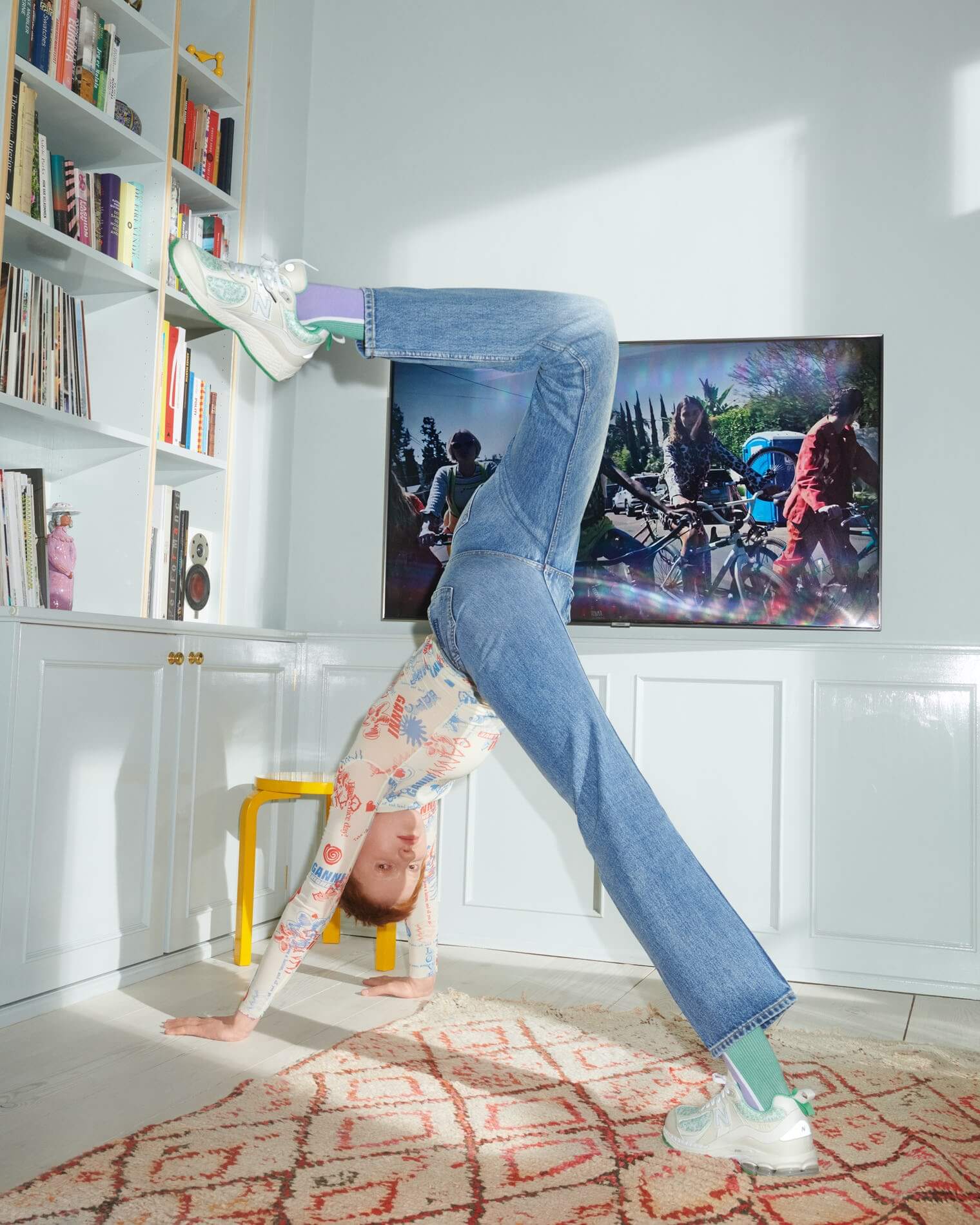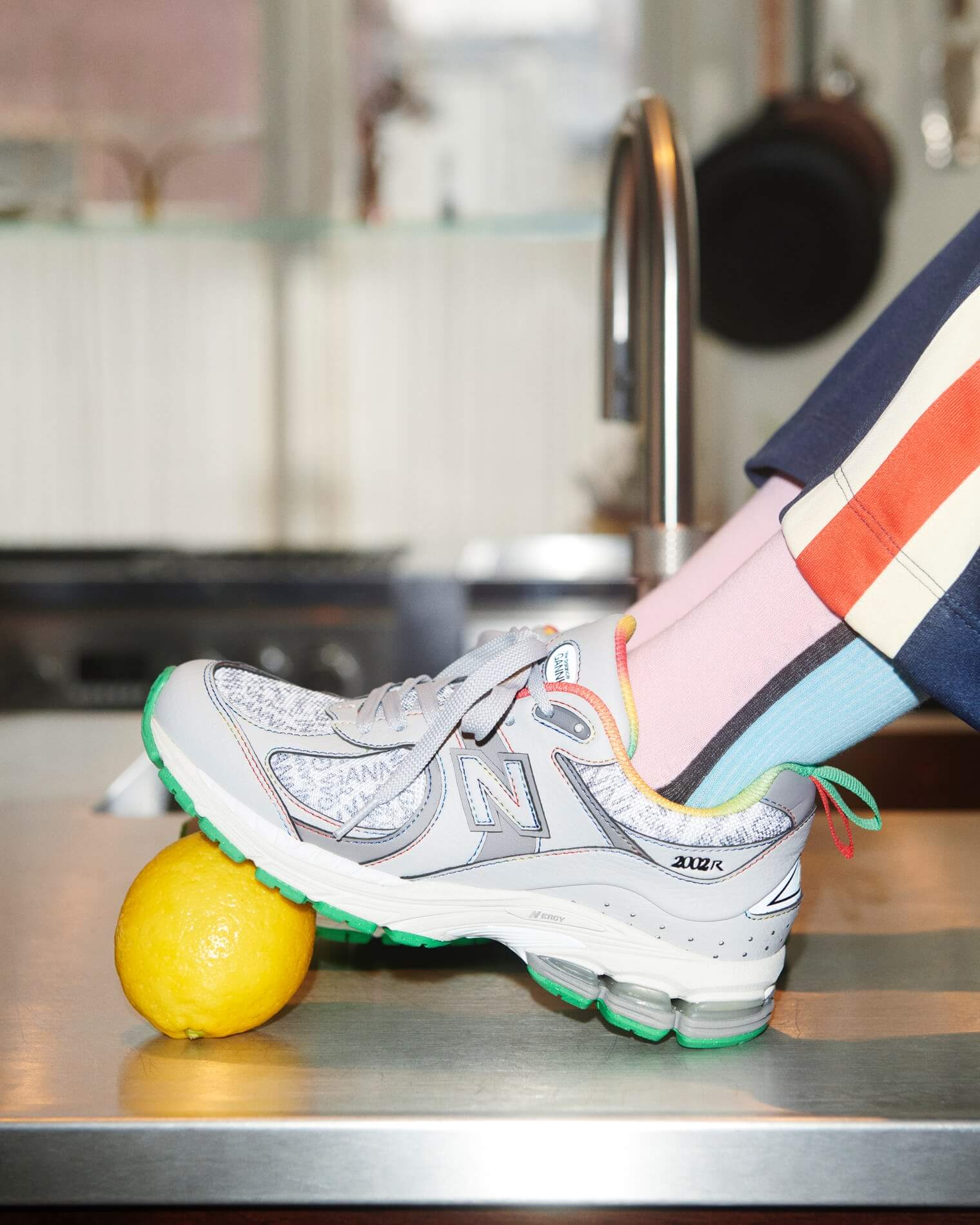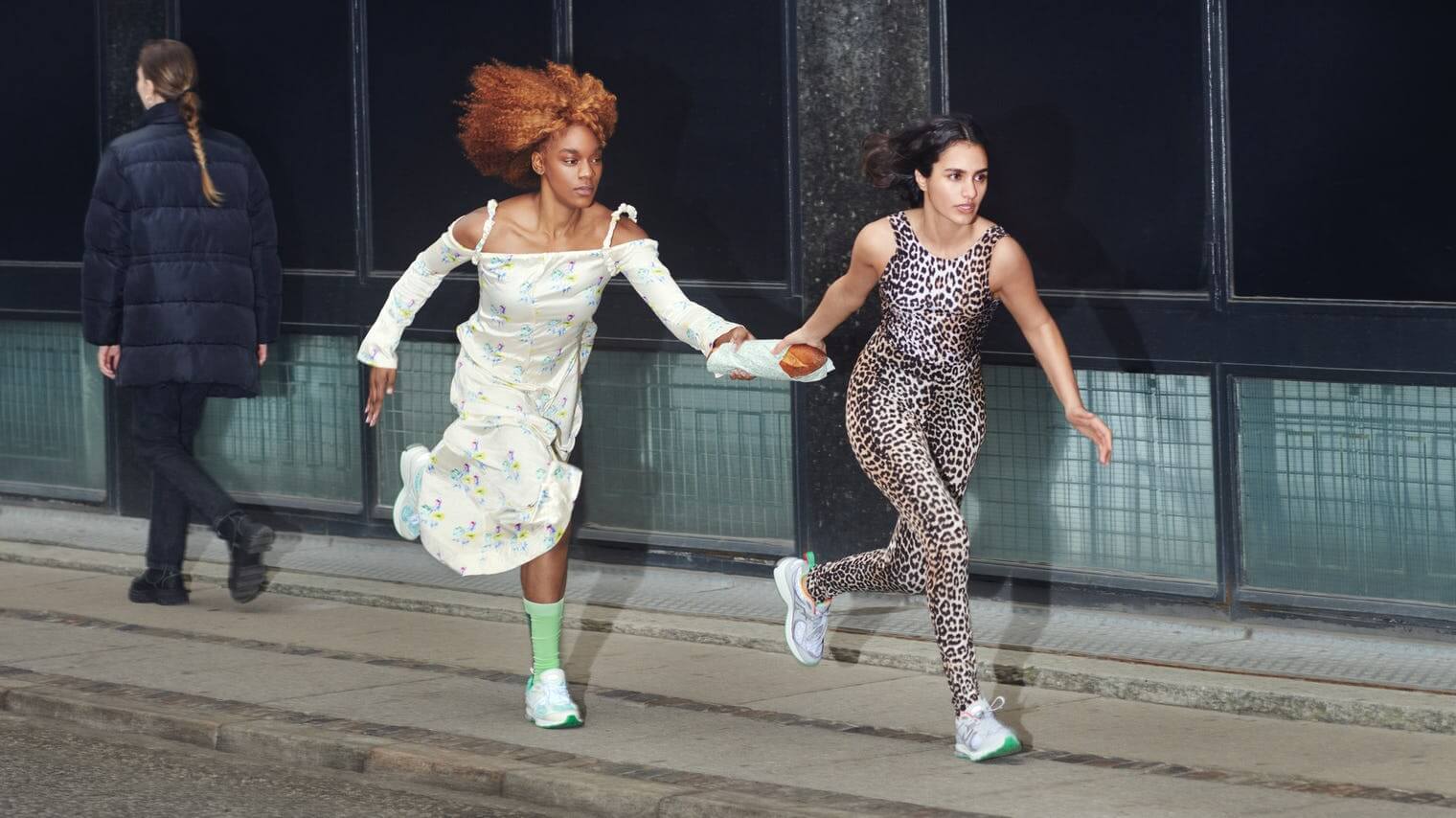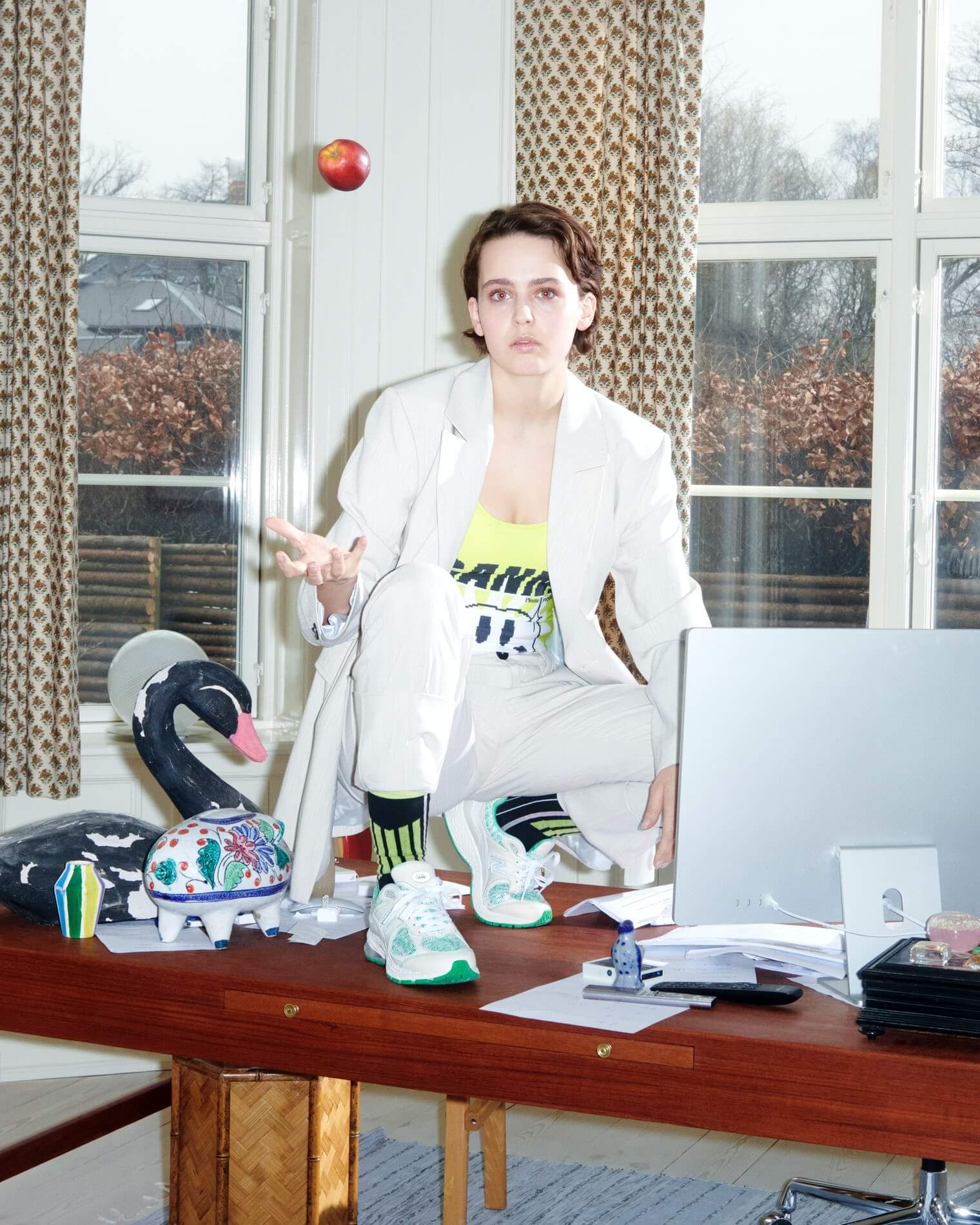 (Visited 1 times, 1 visits today)