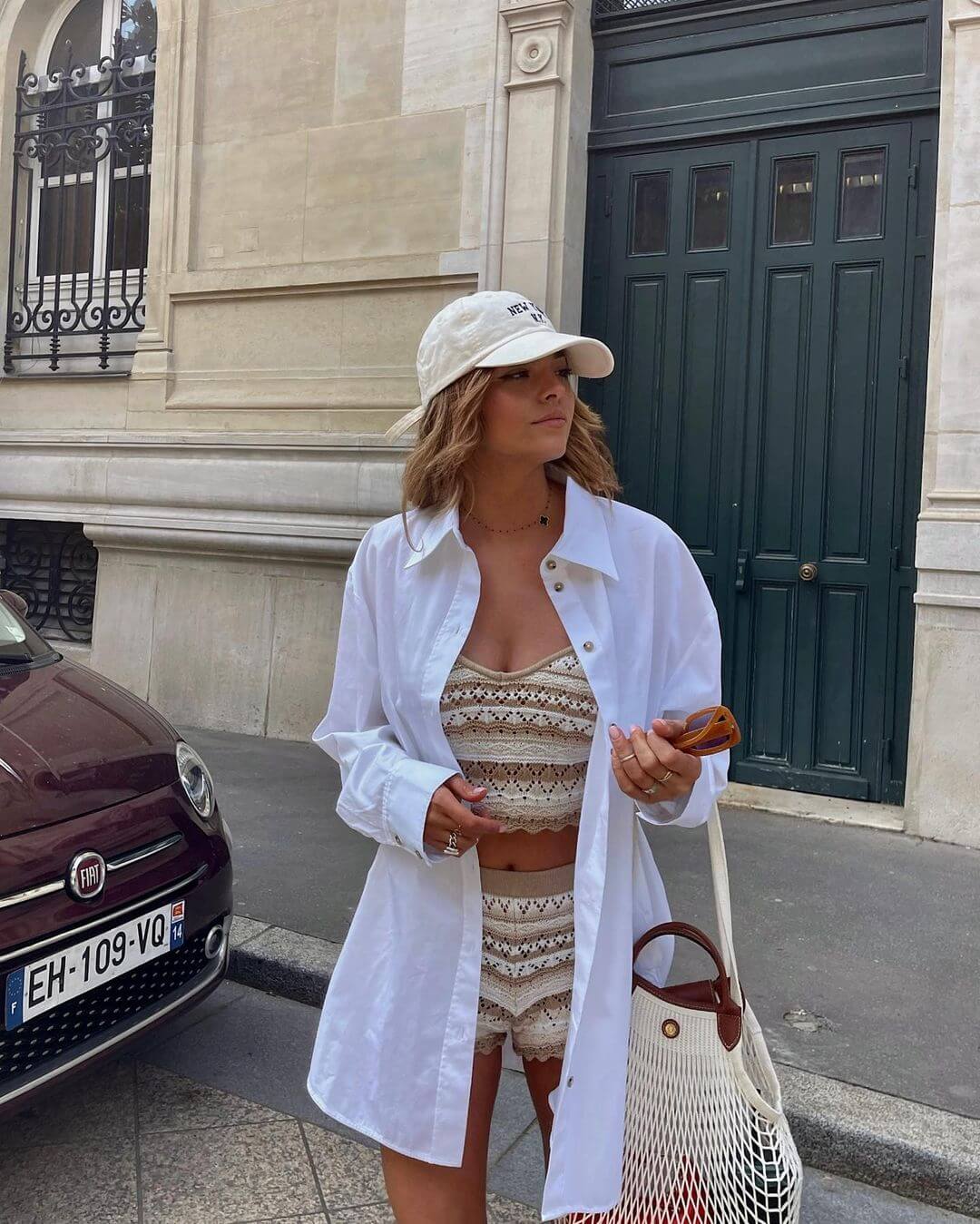 Photo via @julia_benzy
The first long weekend of the season is fast approaching, and it's your sign to start plotting some plans if you haven't already done so. Whether this is your first opportunity of the year to take a dip in the pool or host a get together with close friends and family, there is no better time to debut your summer wardrobe with gusto. And now that the weather warming is up, you'll also get to shed a few layers and channel some of the most sought after trends of the season. Lucky for you, we've rounded up some seasonal outfit inspiration to help you gear up for Memorial Day weekend. From summer dresses to more casual denim uniforms, you will find there is a little something for everyone. Scroll ahead for 10 summer-ready Memorial Day outfits that you don't want to sleep on.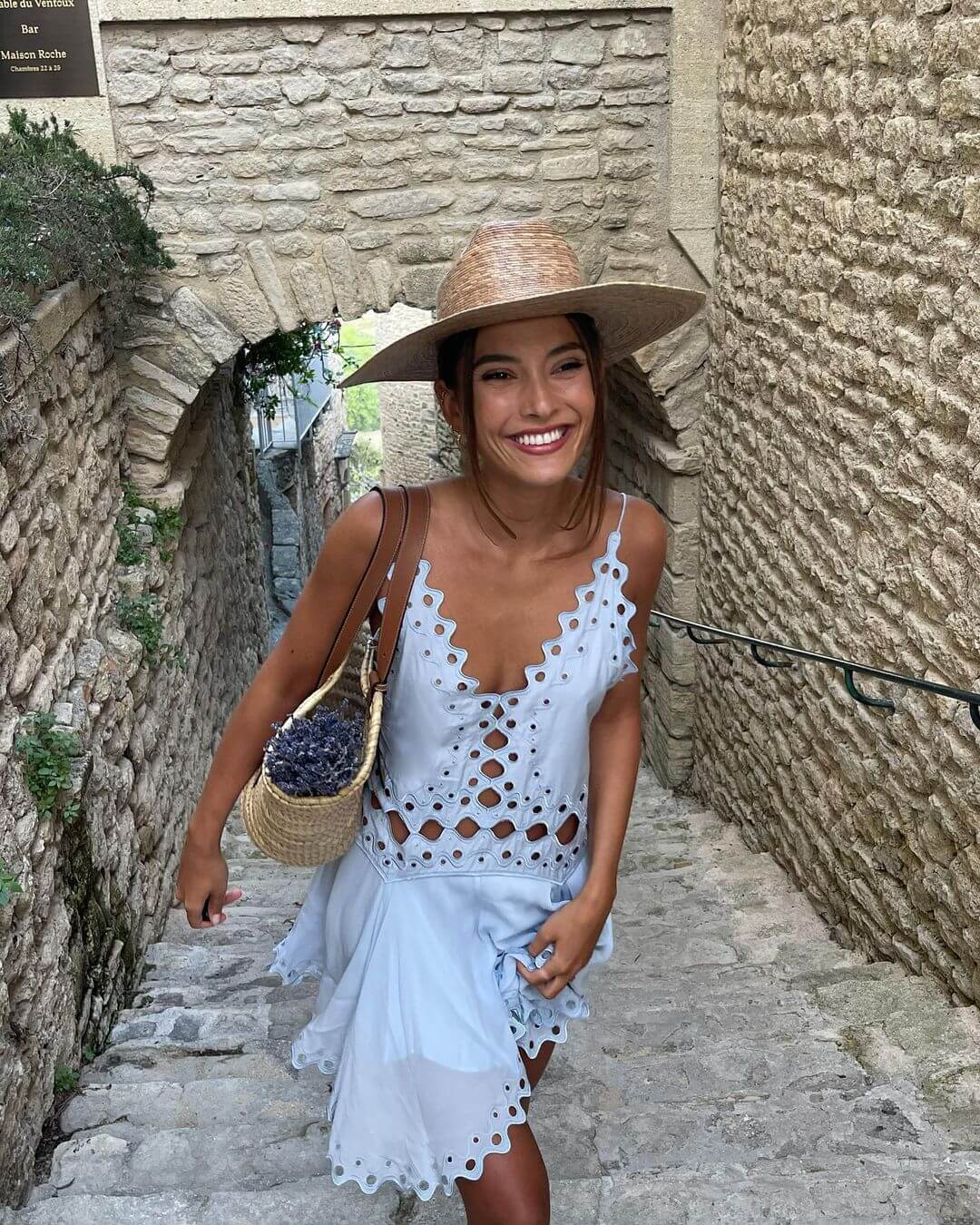 Photo via @wendyswan
1) Summer Dress
What better way to kick off the unofficial start to summer with none other than a summer dress. We're particularly lusting after lightweight, breezy mini dresses that are equal parts romantic and wanderlust-inducing. Of course, bonus points are awarded to those trendy touches, such as a backless silhouette or intricate cutouts. As Wendy showcases, there is nothing more that completes a summer dress than naturally woven accessories.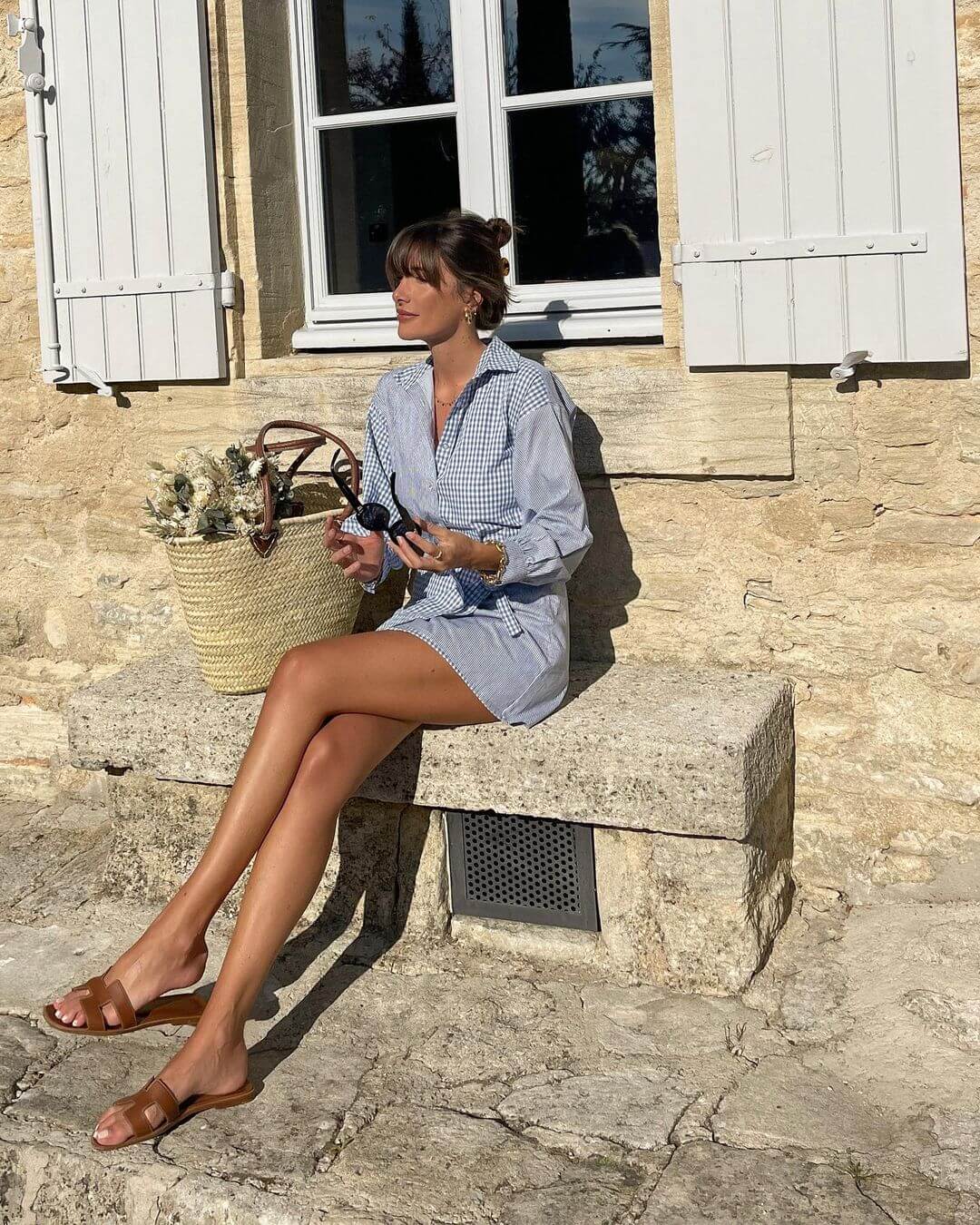 Photo via @juliesfi
2) Shirt Dress
For an outfit that leans both into the casual and classic sphere, a shirt dress is a reliable solution. It inherently has a relaxed vibe that is perfect to employ for a long weekend. You can stick with solid colored solutions or use the holiday as an opportunity to rock plaids, ginghams, and stripes in a festoon of Memorial Day inspired hues (namely, red, white and blue).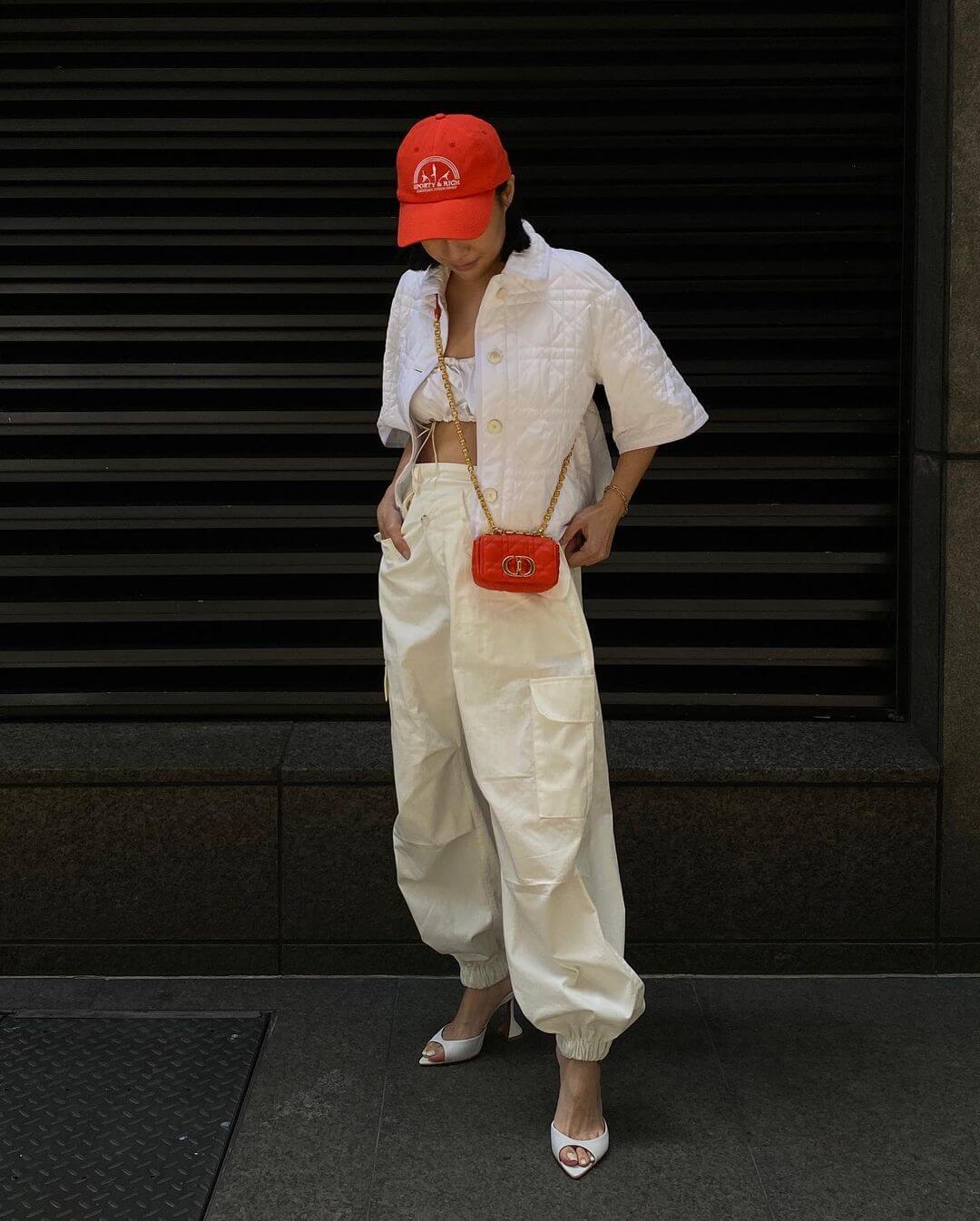 Photo via @savinachow
3) Cargo Pants 
Try copy and pasting Savina's look if you want a Memorial Day outfit that skirts the border of dressy but cool. Cargo pants are the forefront of this look, which we know is every cool girl's go-to bottom. From there, she dressed them up with a bra top and a pair of heels. The pop of bold accessories help elevate the look, while also providing more of a Memorial Day flair.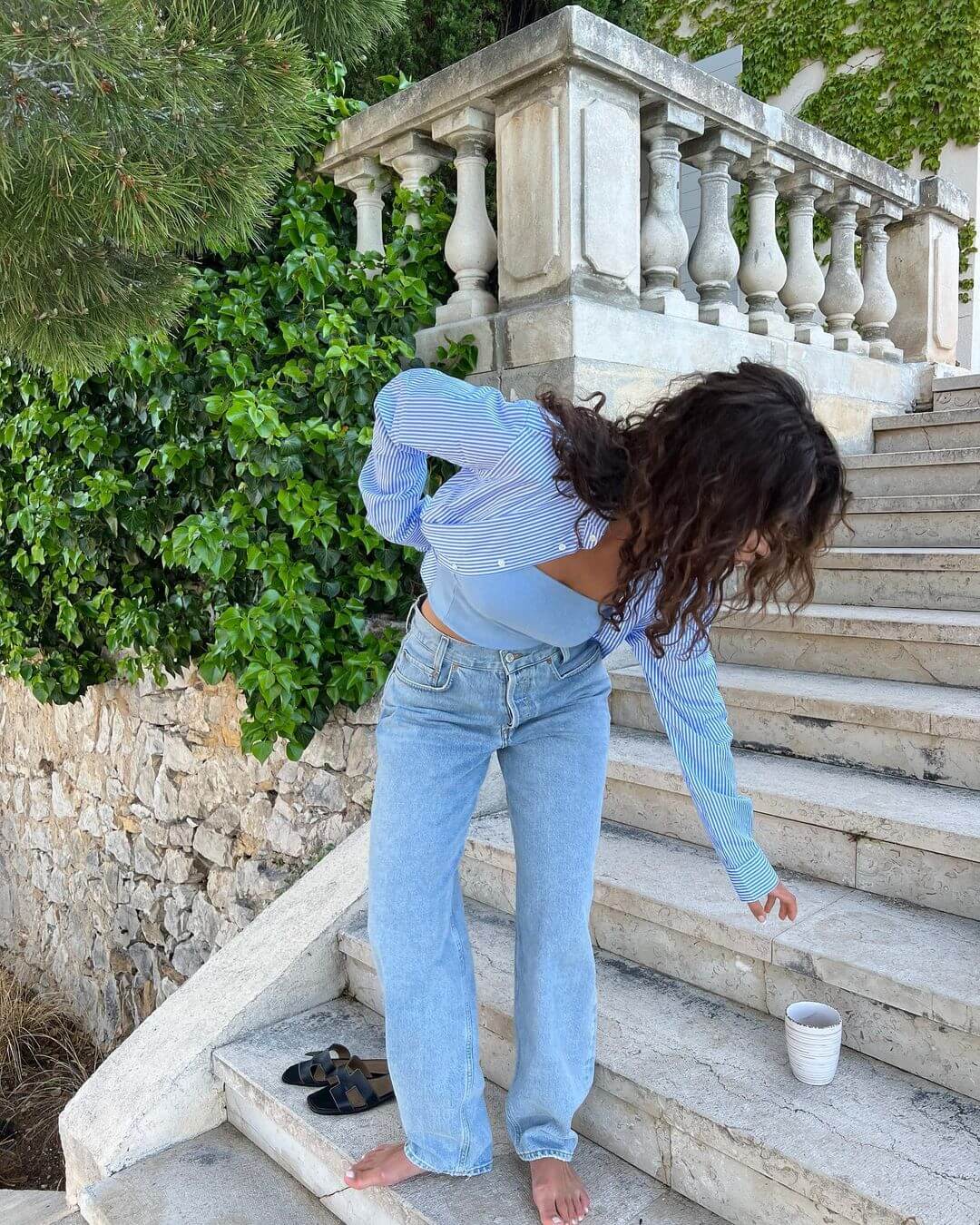 Photo via @mimiarr
4) All American Denim
Casual lovers alike can rejoice over this next look. Instead of reinventing the wheel for the holiday, stick to the basics. Nothing says casual more than a pair of all-American denim. For the holiday, we recommend sticking to vintage-inspired cuts and washes for that tried-and-true aesthetic. Keep the top half minimal with a crop top and maybe even an oversized shirt to finalize the look.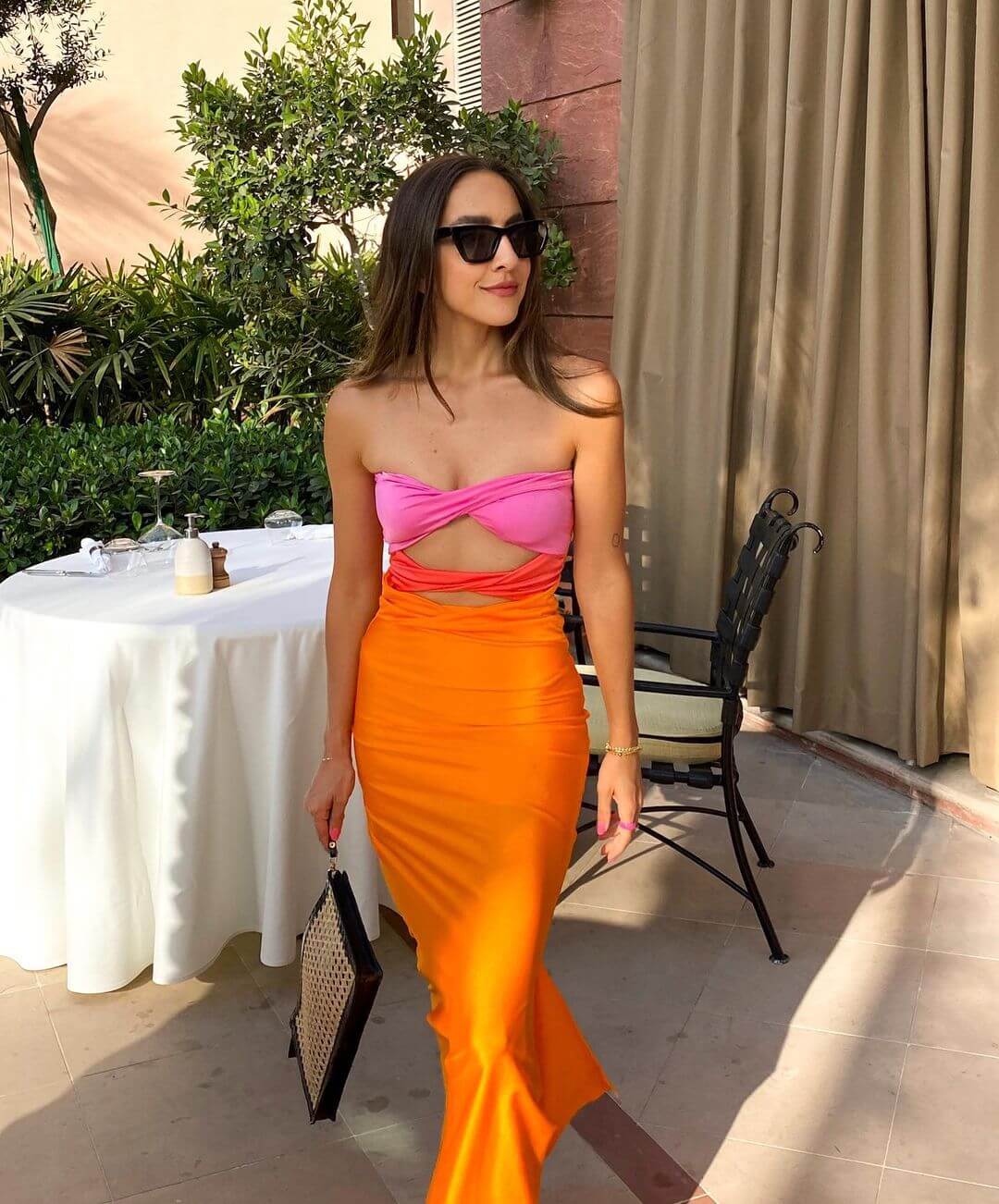 Photo via @dlrmk
5) Tube Dress
On the contrary, if you are the type of person who is keen on using any excuse as a reason to dress up, then you may want to tap into this look. A tube dress is a fun way to get dolled up for Memorial Day weekend. In fact, it is one of those pieces that requires limited styling but never misses in terms of making an impression. To see what we mean, just take a peek at Dilara's eye-catching tube dress and cop one for yourself below.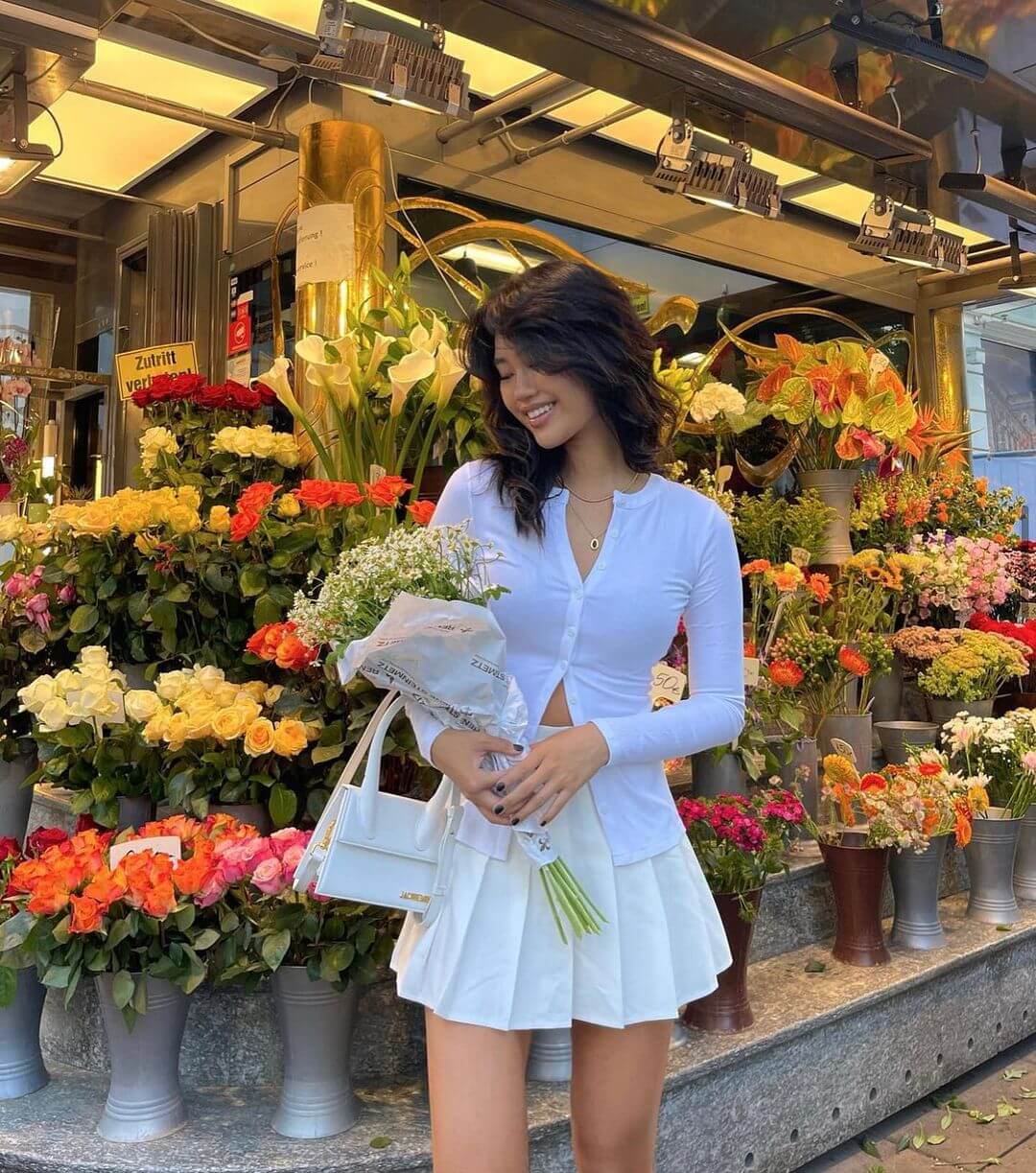 Photo via @jihoonkm
6) All White
If you are one to give into fashion idioms, then you know more than anyone the age old saying that one should avoid wearing white until Memorial Day. If you hold this superstition true, then by all means celebrate the weekend by creating an all white outfit. Ji Hoon shows us just how simple it can be rock too. A mix of a half-buttoned cardi and pleated skirt is an instant serotonin-boosting outfit despite the lack of color. But feel free to get creative by mixing-and-matching other white pieces.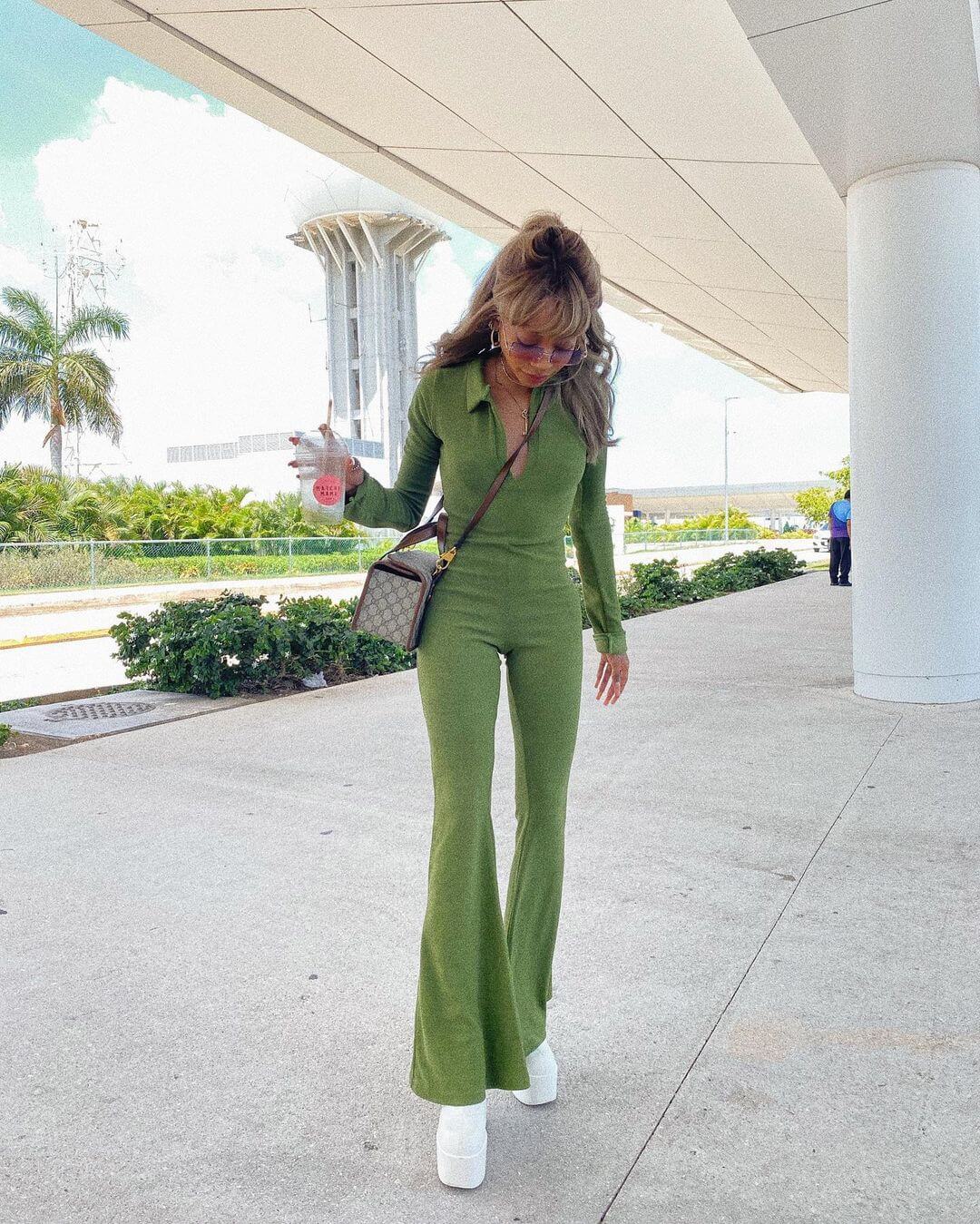 Photo via @nyane
7) Jumpsuit + Platforms
You can also make Memorial Day a throwback affair with a 70's inspired jumpsuit to set the tone. Not only does this make for an effortless outfit that can be worn for the long weekend and beyond, but it is incredibly flattering too. The addition of chunky platform heels further completes the nostalgic look.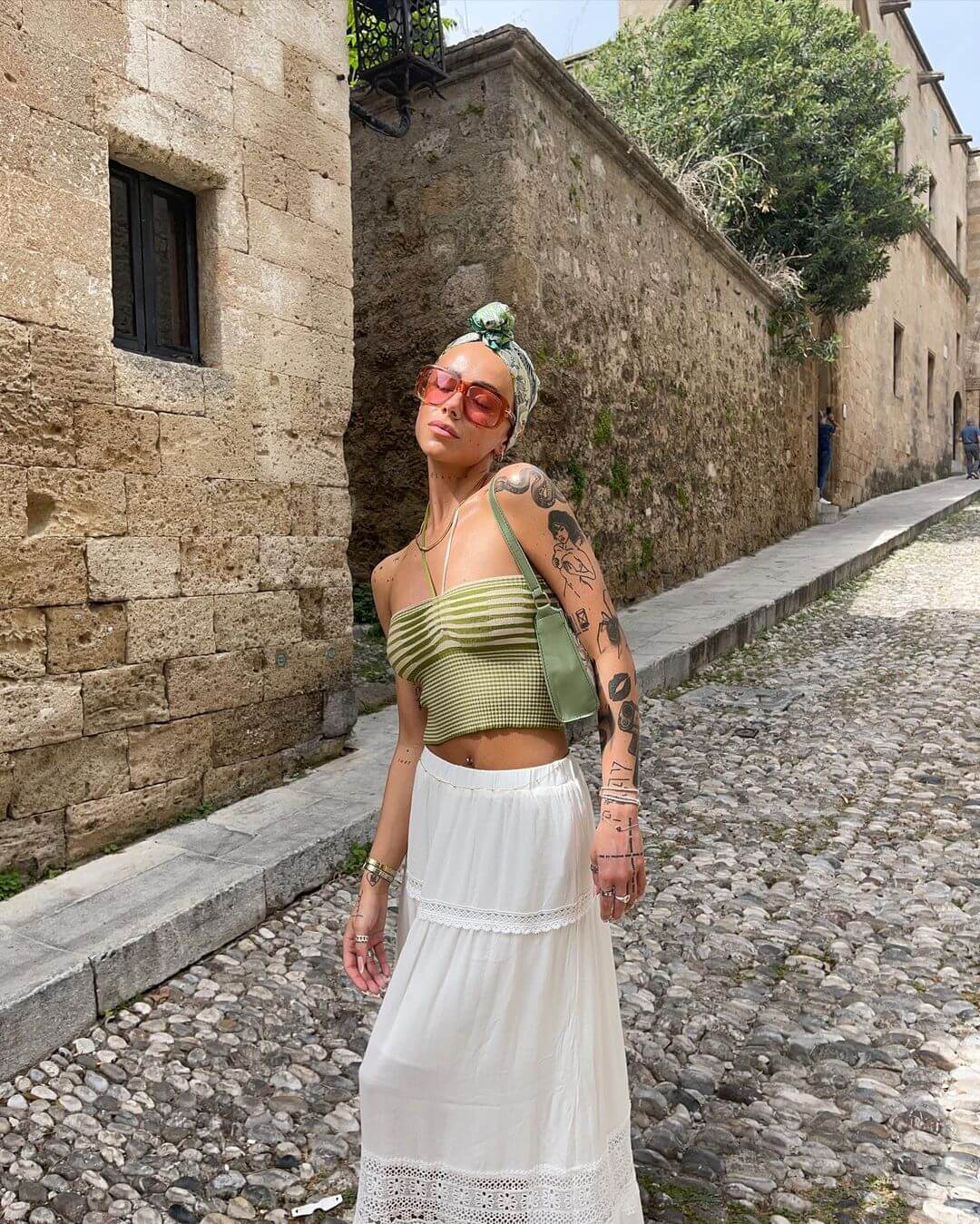 Photo via @avablack
8) Halter + Maxi Skirt
Memorial Day outfits are all about breaking out the summer trends you have been looking forward to most. One piece that gives us unbelievable tropical fever is the halter top. It's a no-fail piece to stay cool on a hot, sunny day – and we absolutely love the boho-inspired effect when paired with a flowy maxi skirt. Amp up the look even more with color-tinted sunglasses and a turban.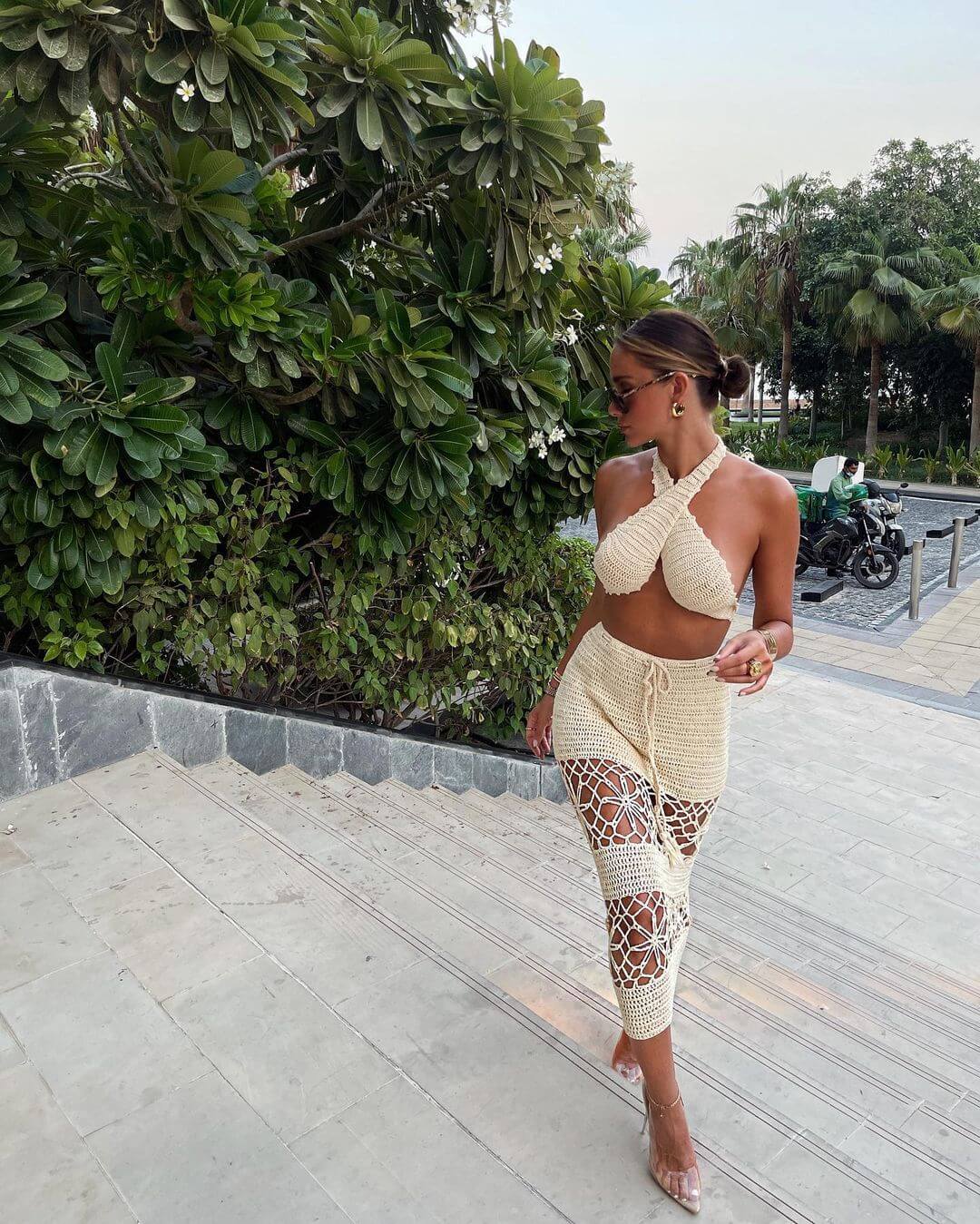 Photo via @emilyshak
9) Crochet
Another look that mentally transports us to the beach is anything that incorporates the crochet trend. If you plan on spending Memorial Day outdoors by some body of water, crochet is the trick to looking good and staying cool. Plus, it can double up as a swim coverup whether it be in the form of a matching set or a midi dress.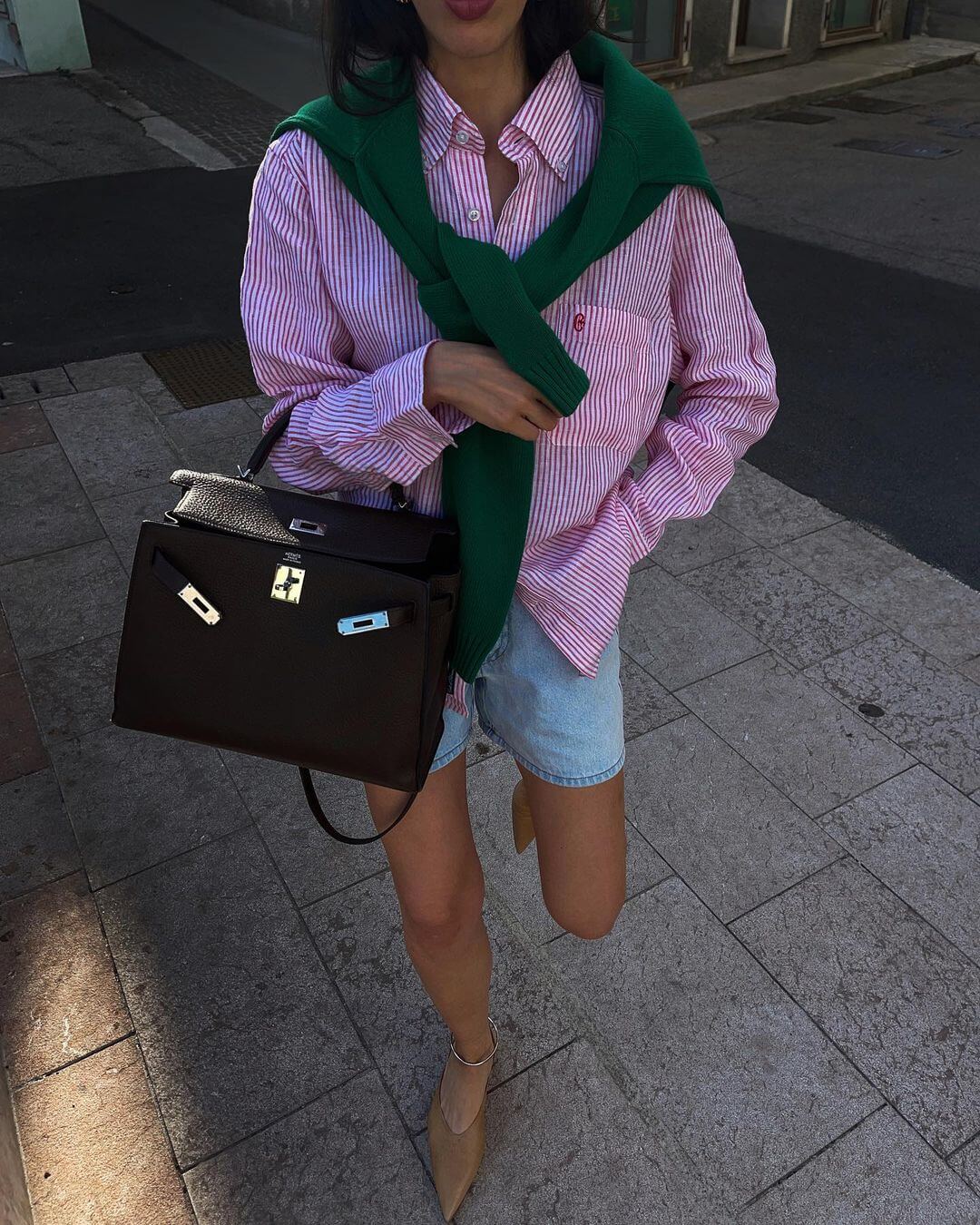 Photo via @sasimbvintage
10) Oversized Basics
The long holiday weekend also presents a chance to catch up on some much-needed R&R. We totally get it if you prefer to keep your look casual. Note that this does not equate to throwing style out the window. One easy outfit you can pull together in minutes is to opt for oversized pieces. A pair of loose bermuda shorts, oversized shirt and minimal, pointed-toe slides make for an outfit that's just as stylish as any of the above. 

(Visited 1 times, 3 visits today)