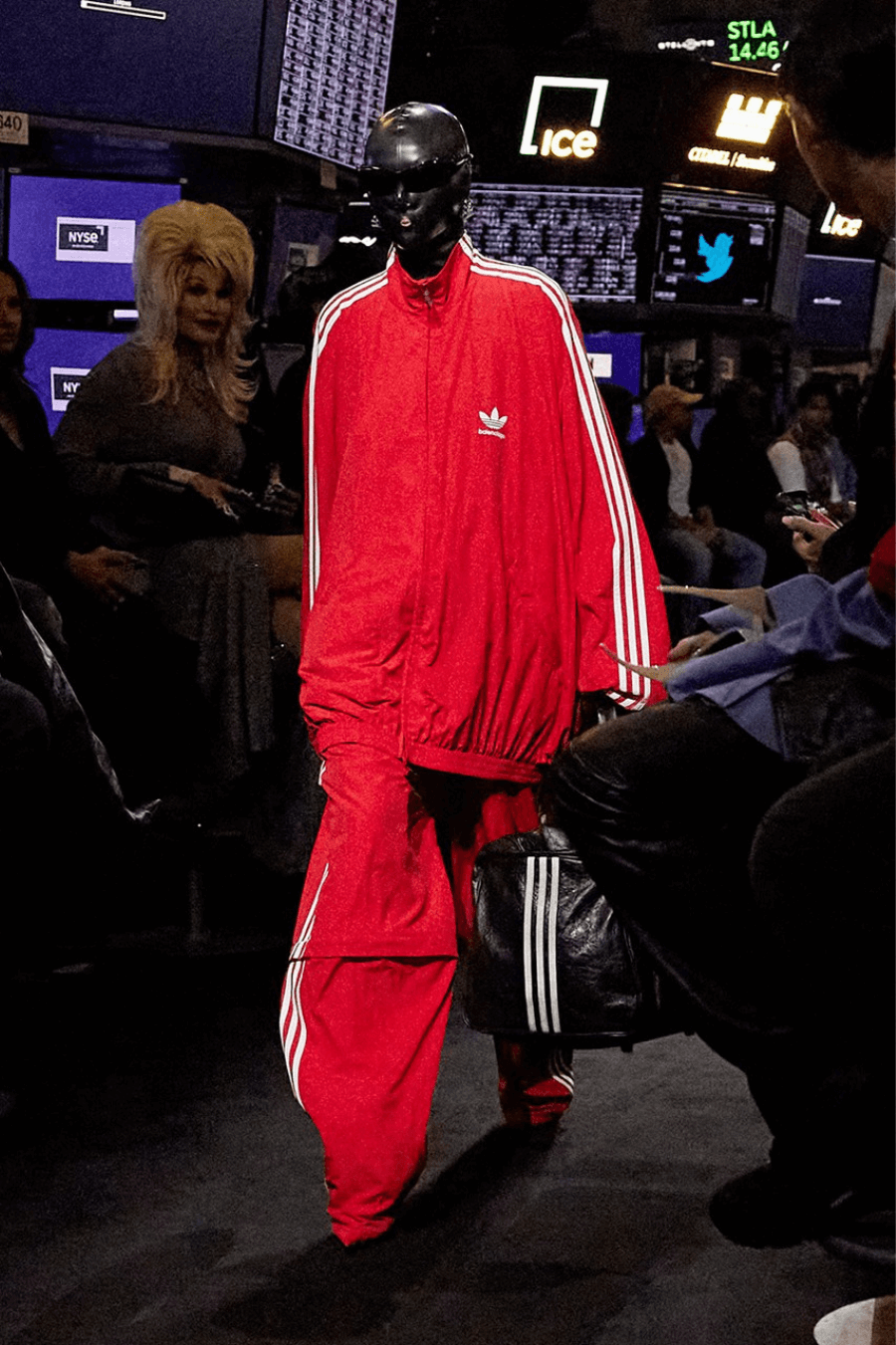 Sunday, May 22, was a historical day as the Balenciaga x Adidas partnership was showcased at Balenciaga's Resort 2023 runway show in New York. To everyone's surprise, the collection was available to shop immediately and it's since evaporated quickly. Be sure to note all of the details below if you want in on the collaboration.
The two iconic brands not only combined forces and fashion prowess but blended the Balenciaga logo with the Adidas Trefoil. This collision of identities is emblazoned across all of the pieces. The Resort 2023 runway took place on the New York Stock Exchange trading floor (a first for this location) and all the models were spotted strutting in tight, latex bodysuits. Despite the more avant-garde, BDSM vibe from the latex, the collection emulates what street style is all about. Clocking in at 33 different pieces that are inspired by the late 90's and early 2000's, you can find anything from oversized t-shirts and hoodies to baggy track pants and chunky sneakers that play host to both men and womenswear.
As expected, many of the sizes and styles have sold out and are no longer available. However, we still encourage you to take a look as there are quite a few pieces still available for pre-order with an estimated shipping date of no later than November this year. Prices range from $210 for the Balenciaga x Adidas socks to $5,500 for the leather hooded jacket, so be sure to budget accordingly. 
The Balenciaga x Adidas is available to shop now via Balenciaga.com.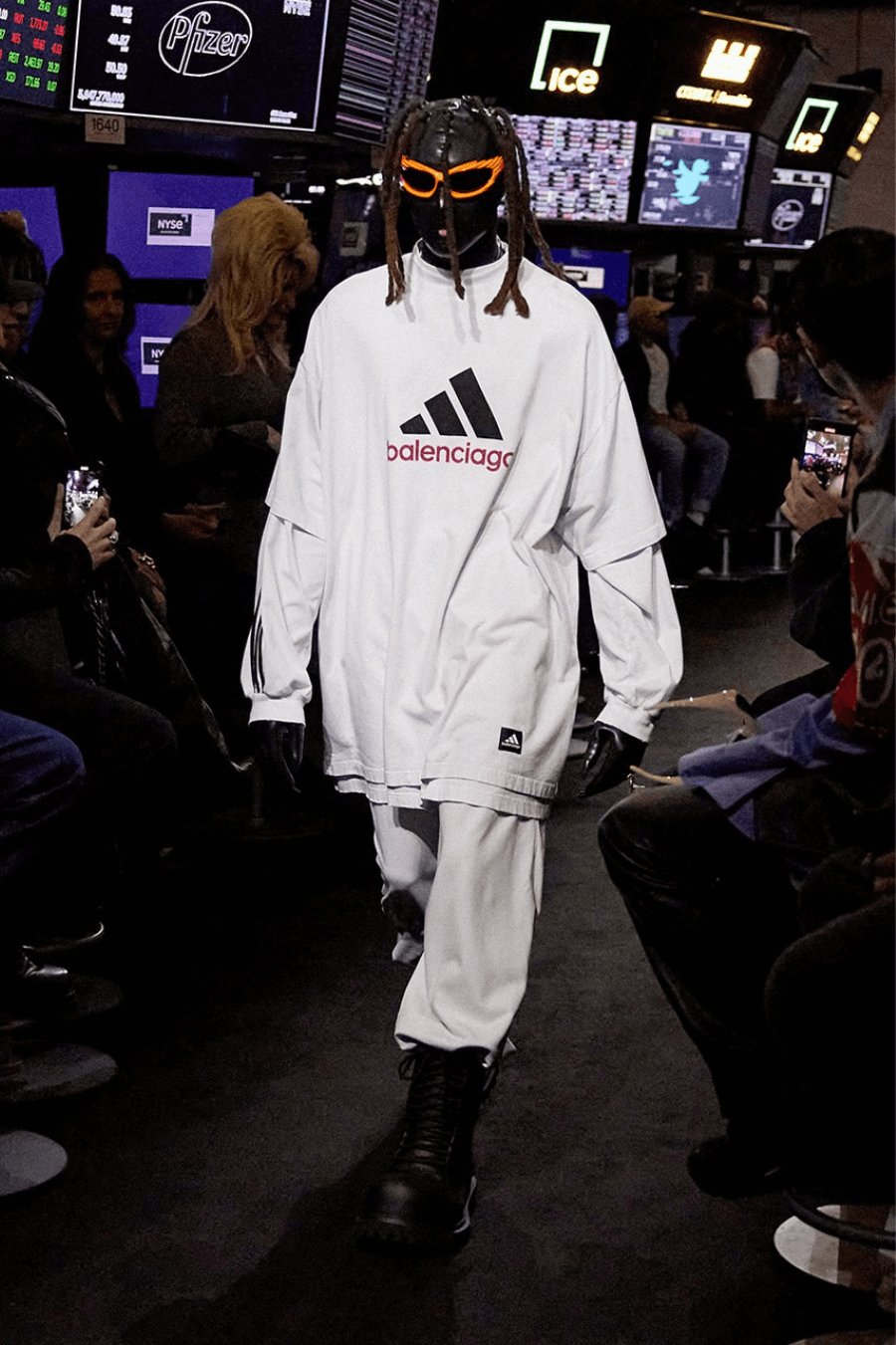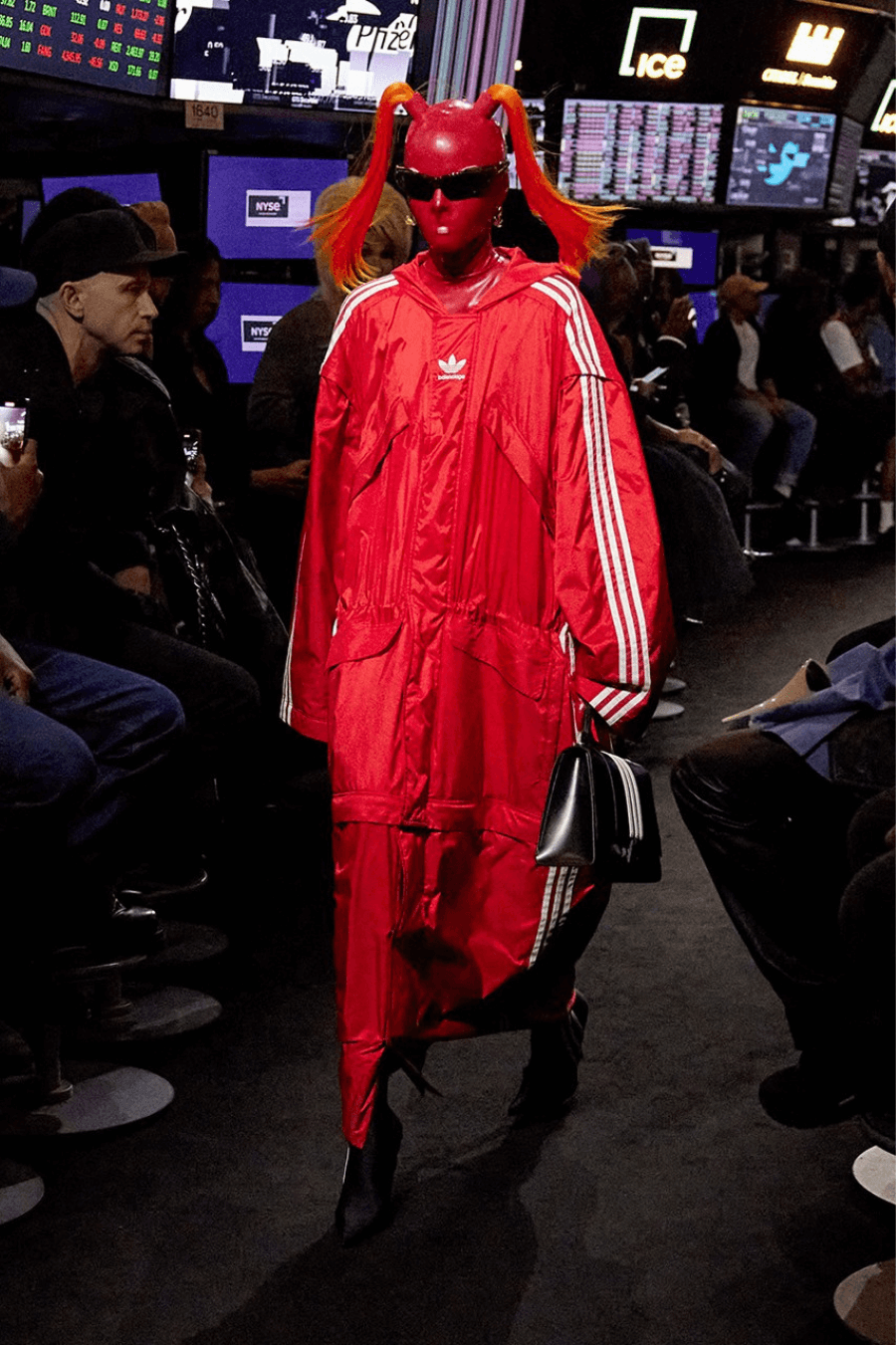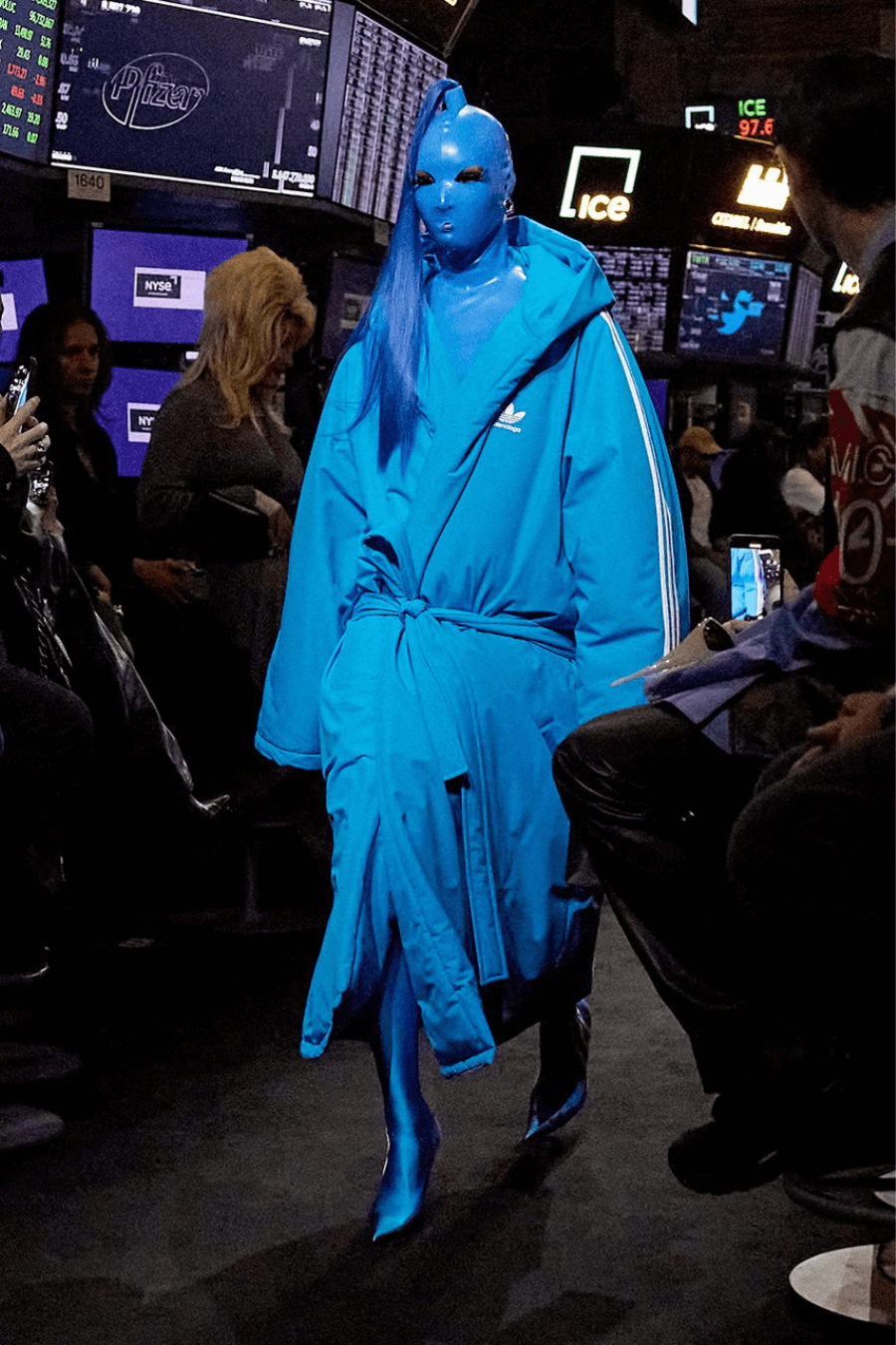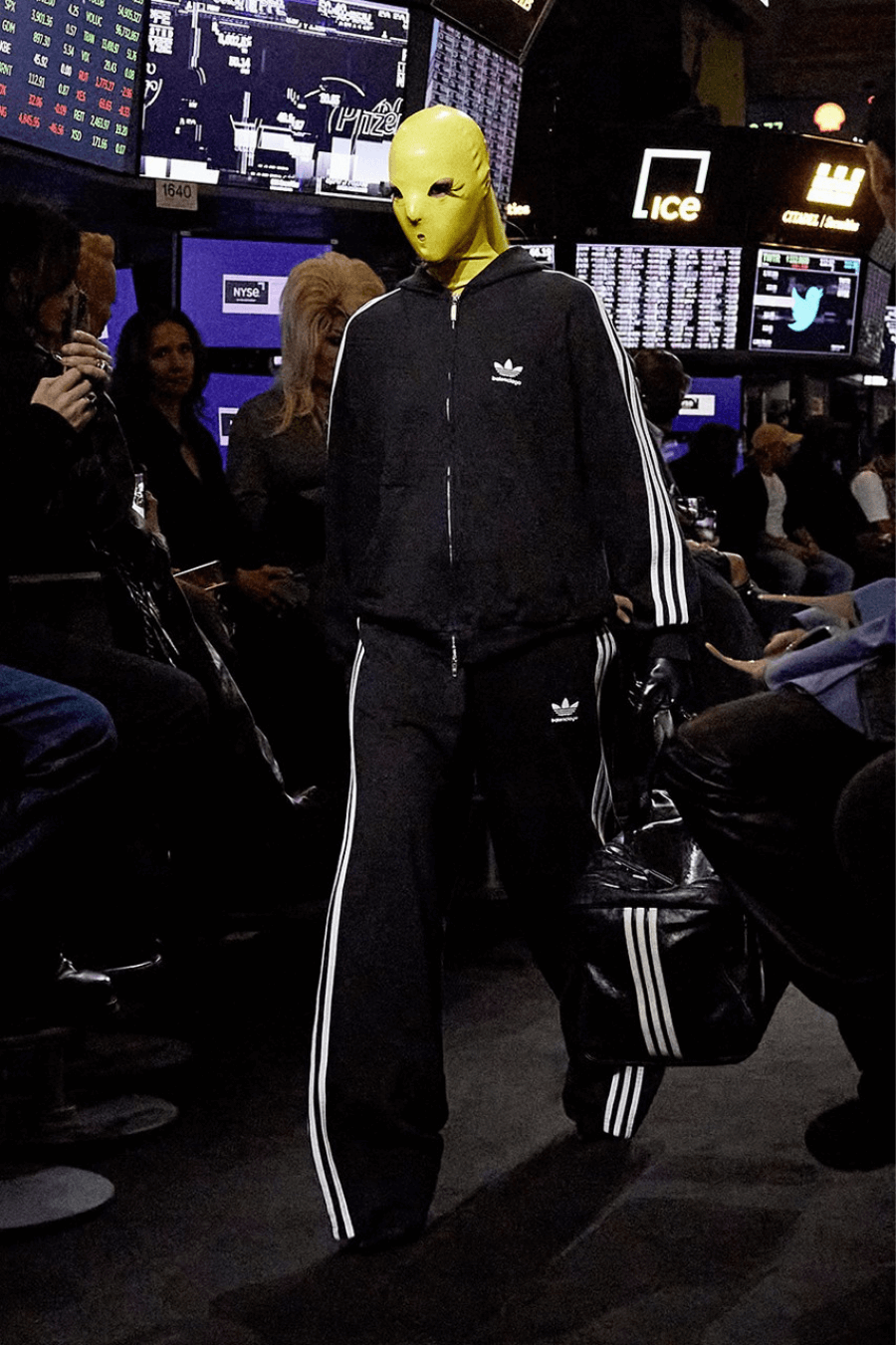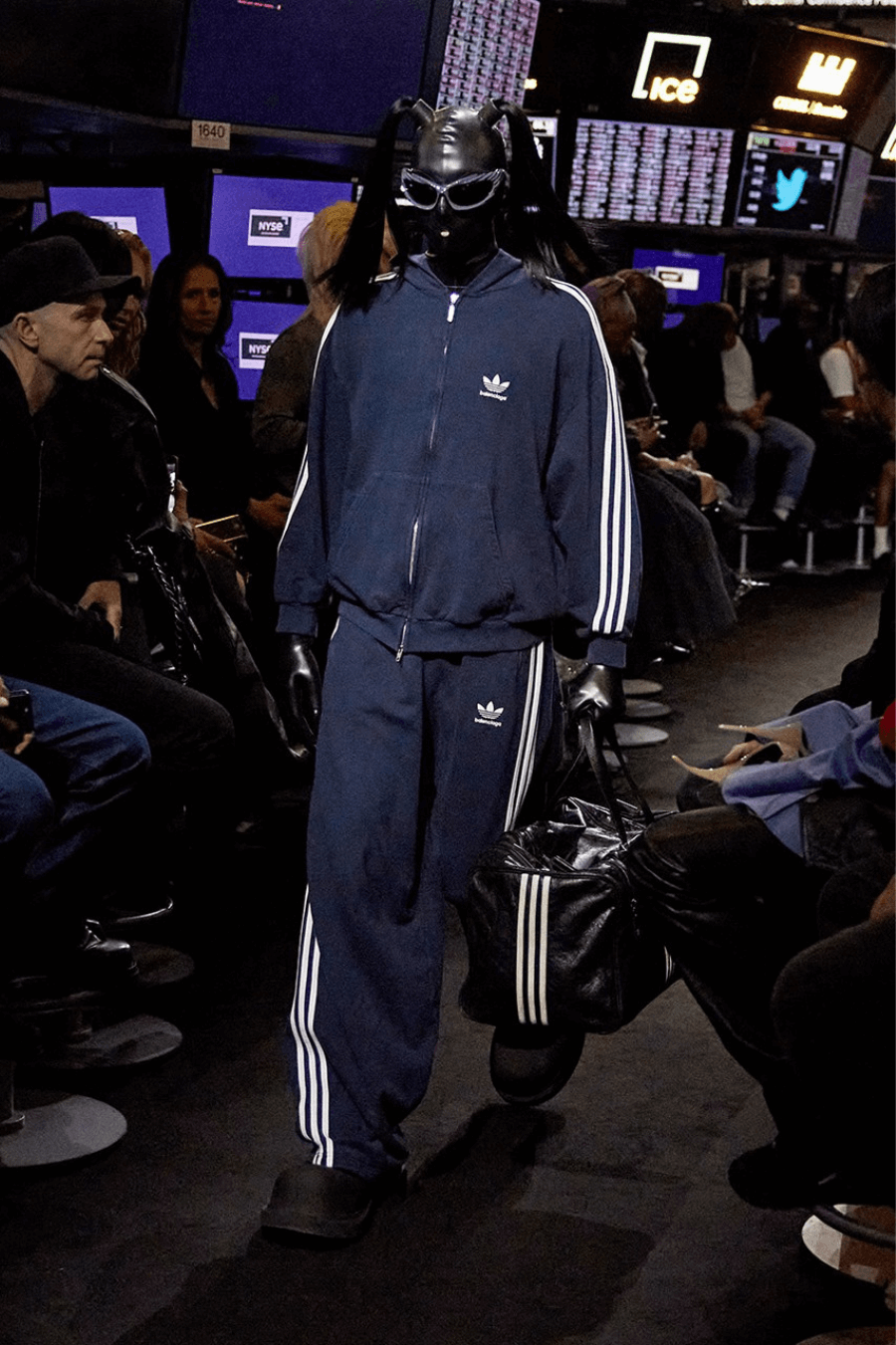 (Visited 1 times, 1 visits today)