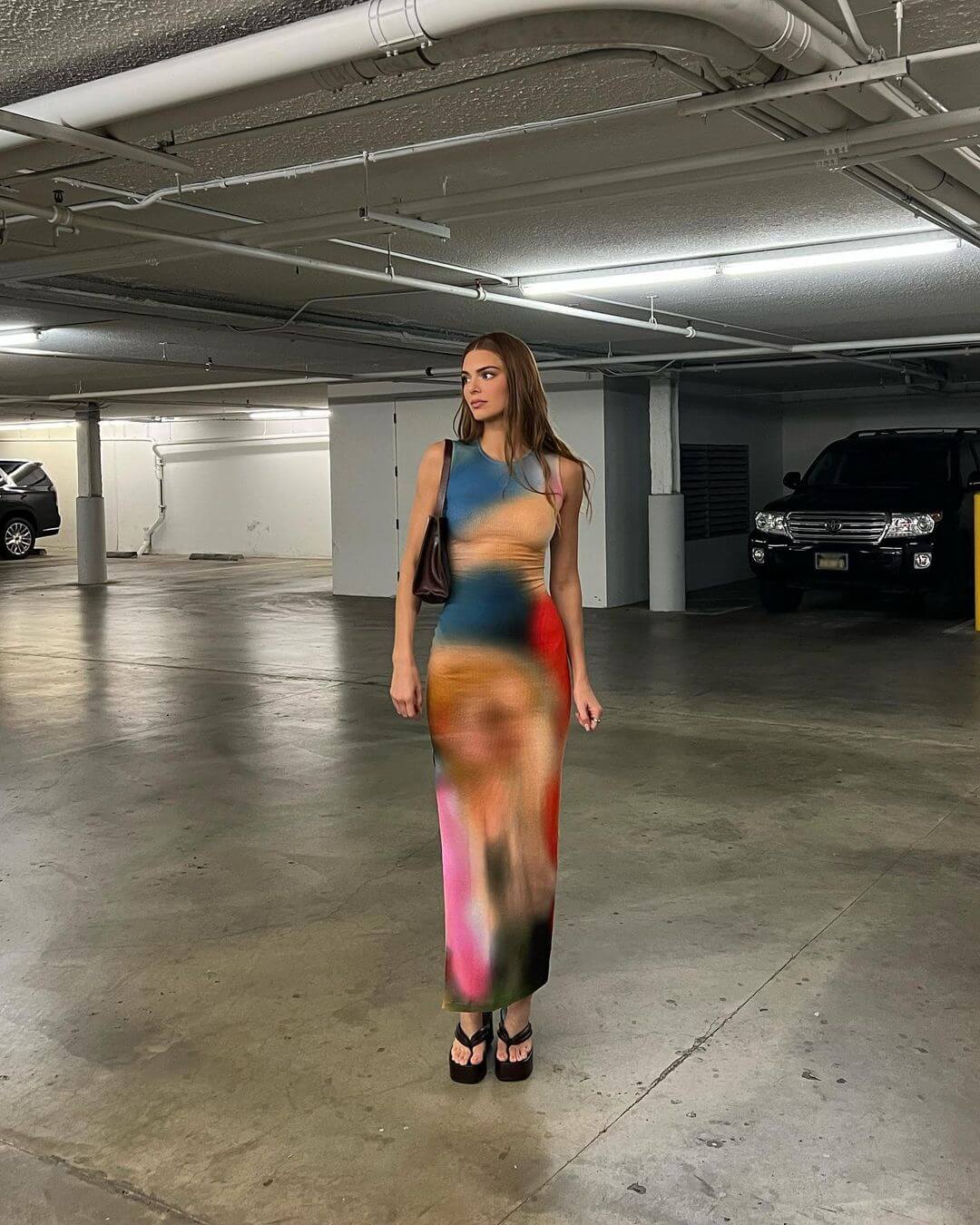 Photo via @kendalljenner
It is safe to say that platform shoes are the latest footwear trend to win over our hearts. After a few months of working their way back into mainstream fashion, we can conclude that these sky-high hooves have achieved Instagram It status. Scroll through the app on any given day, and you'll see that they're to stay. For such a large and in charge accessory, there is a bit of complexity when it comes to styling – especially when it comes to everyday wear. But like most trends, our favorite fashion trailblazers have taken this fad to new heights. Thus proving that platform shoes are more than meets the eye. There are certain styles ideal for casual weekend affairs, as well as bolder options that add a high-octane effect to your summer night attire. To prove just how wearable this show-stopping footwear is, explore our favorite outfit combinations below.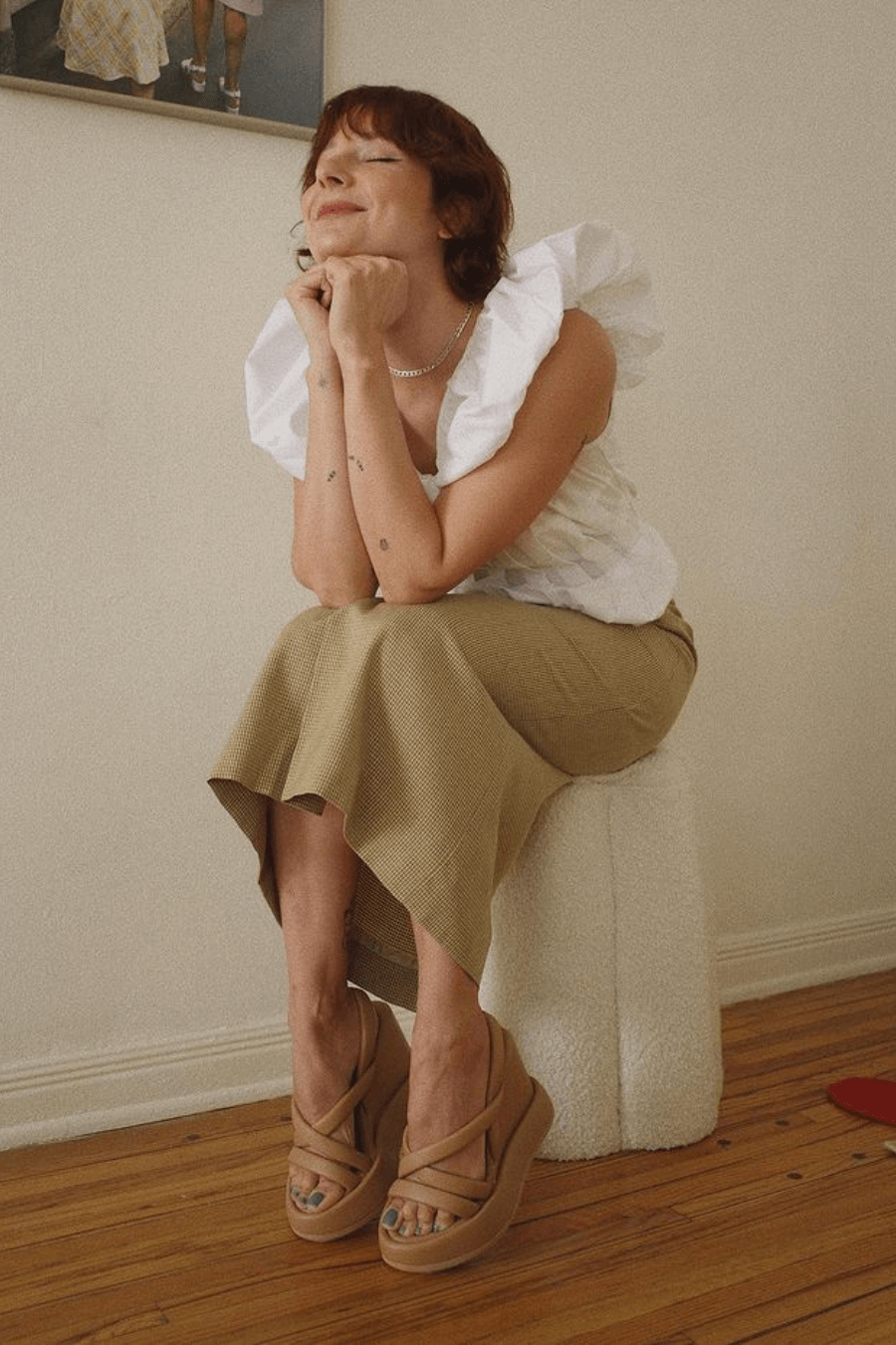 Photo via @alyssainthecity
1) New Neutrals 
To kick off the platform shoe round up, Alyssa shows how neutrals are always resilient. No matter the trend, when opting for head-to-toe neutral, your look is immediately elevated. She styles her sensible strappy platform sandals in a warm sand shade with a ruffled top and soft midi skirt. Neutrals have simply never looked better.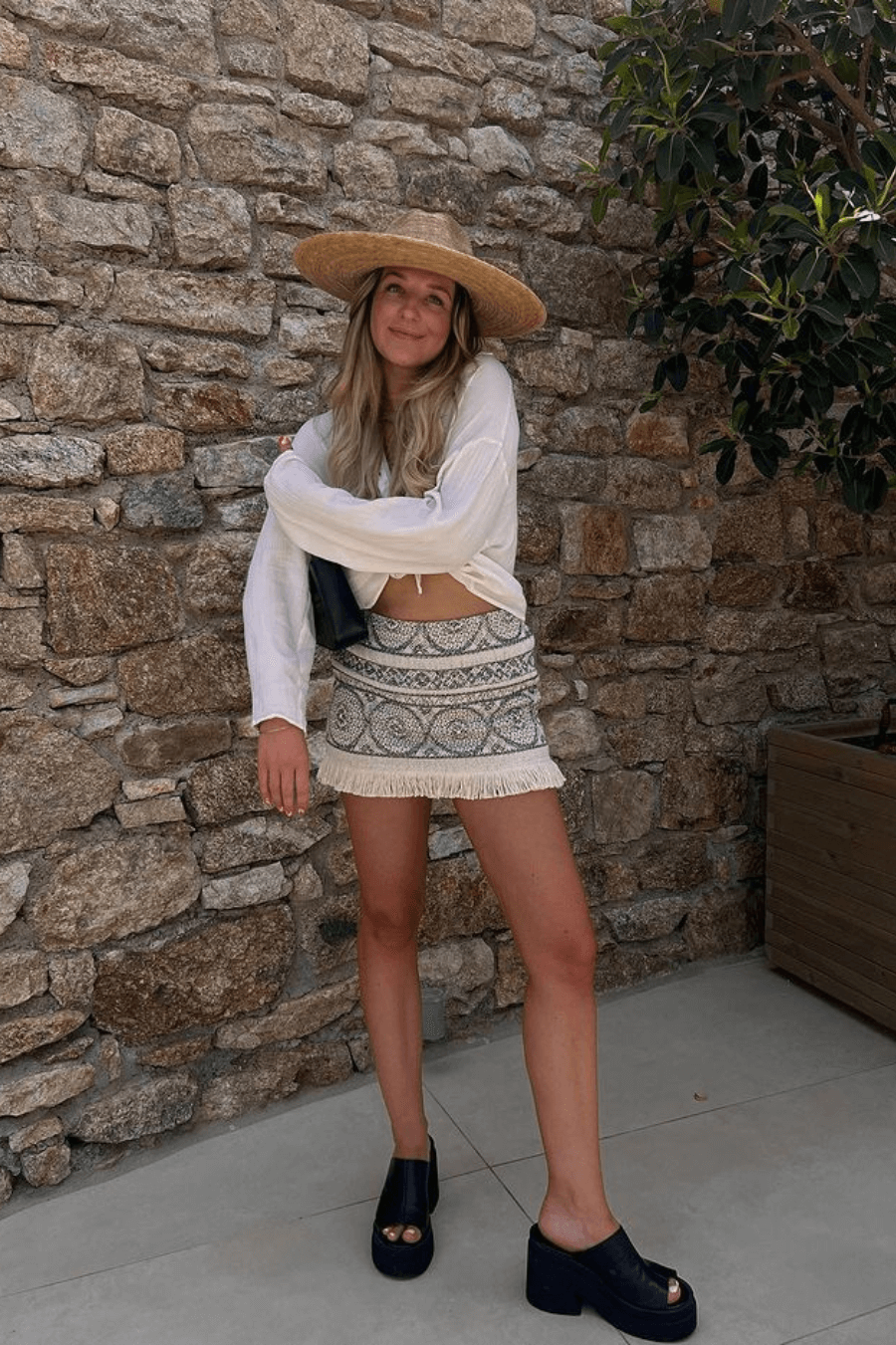 Photo via @chlosertoyou
2) Resort Wear
If you have summer travel plans on the docket then consider packing a pair of platform shoes in your suitcase. They happen to work exceptionally well with all your favorite resort wear inspired pieces, which include anything from a cute fringe miniskirt to a poolside swim look. They are 100% worth the precious real estate inside your luggage.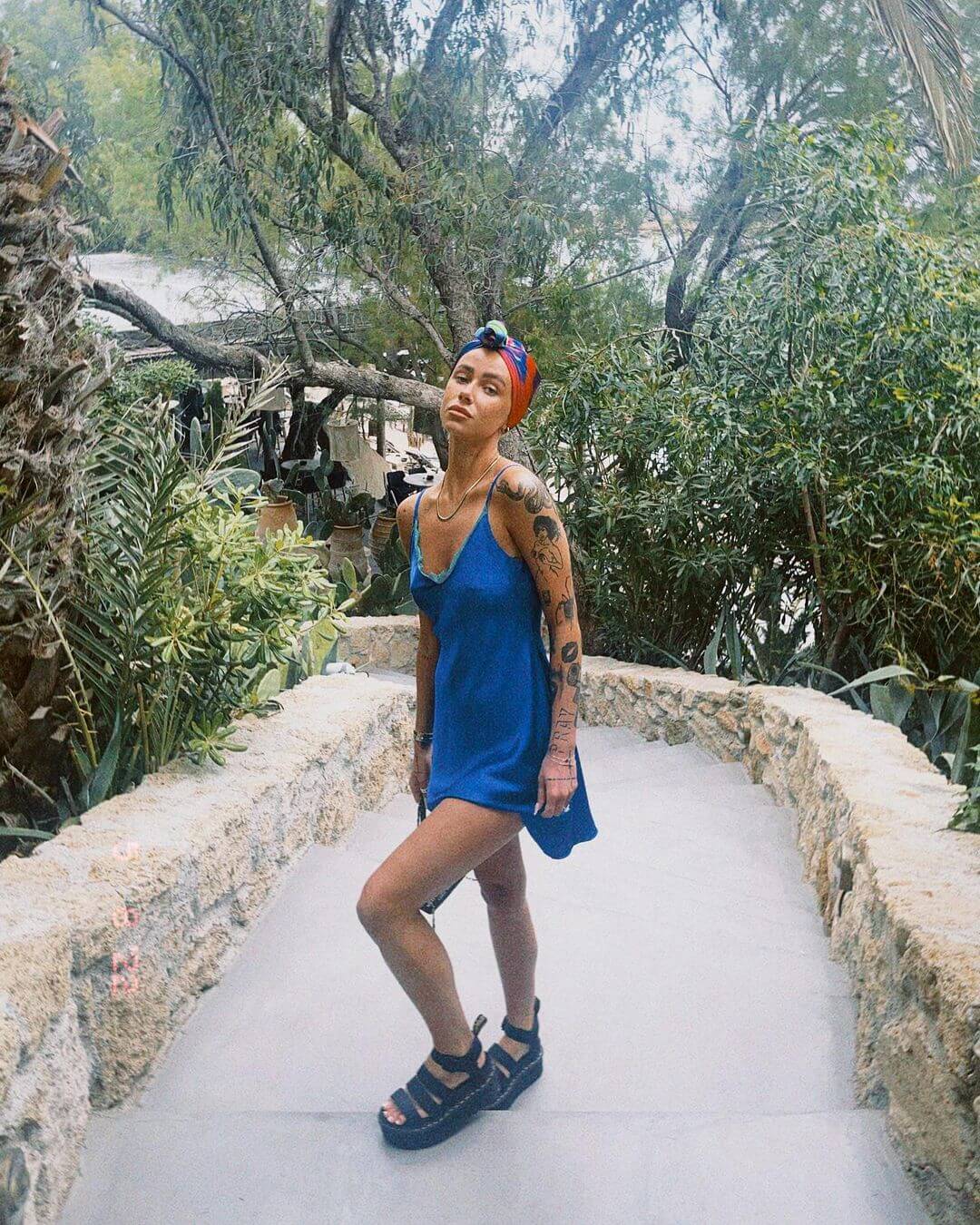 Photo via @avablack
3) Slip Dress & Utility Flatforms
What's not to love about the stark contrast between a delicate slip dress and edgy, utilitarian shoes? Despite being such an unexpected pairing, both pieces yield a feminine, yet practical ensemble fit for summer. We highly recommend flatforms if you love the platform trend but ultimately want something that is comfortable enough to wear for hours on end.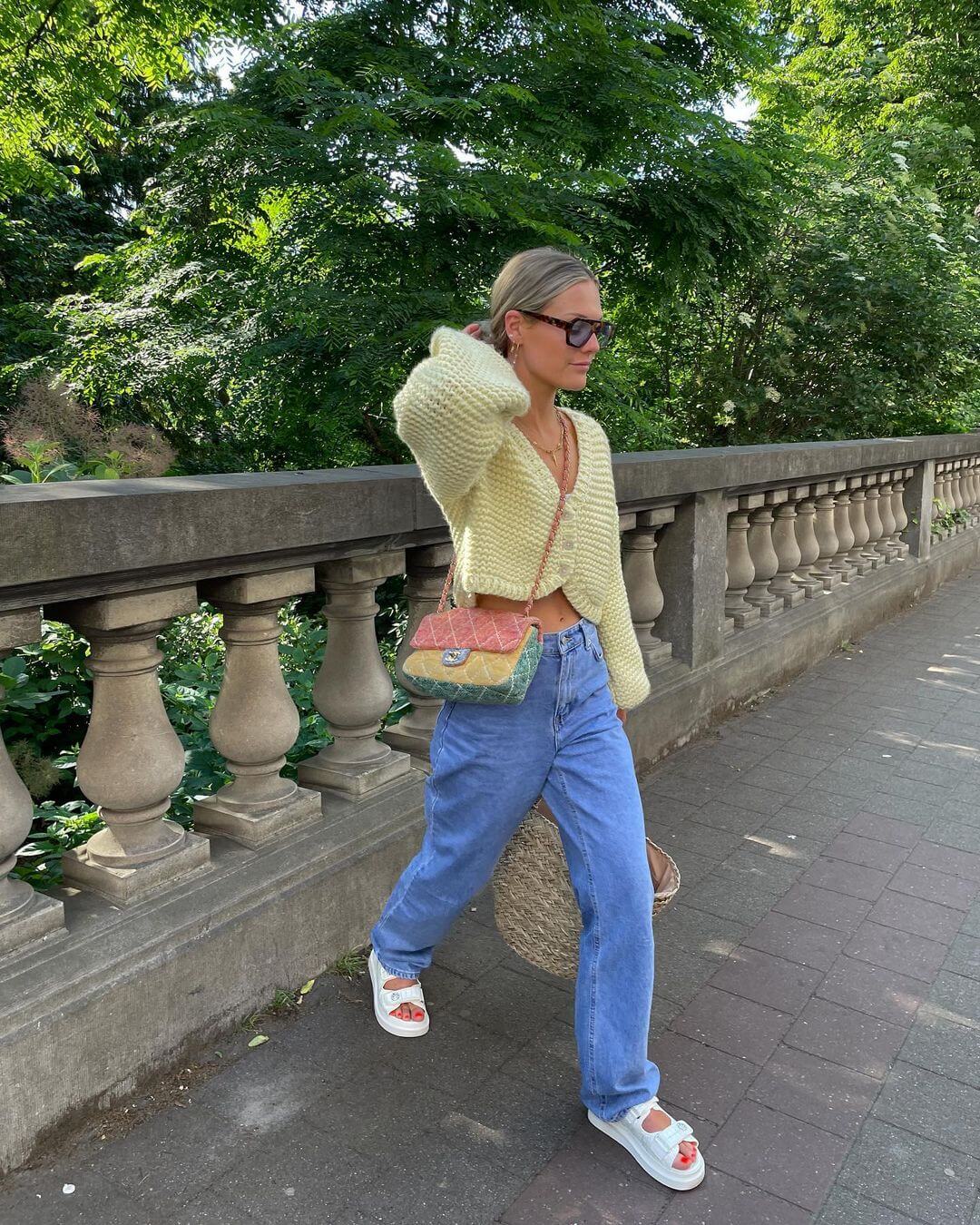 Photo via @tinvcb
4) Cozy Cardi & Low-Waist Denim
There is no denying that all platform shoes have that nostalgic aspect to them. With the continued emphasis on Y2K trends this season, consider double dipping into the throwback style bucket. We love how Tin pairs her comfy platform sandals with low-slinging denim and a colorful cropped cardi. This is an effortless formula you can implement with the pieces you probably already own in your collection. Complete the summer vibes with a straw tote and colorblock bag.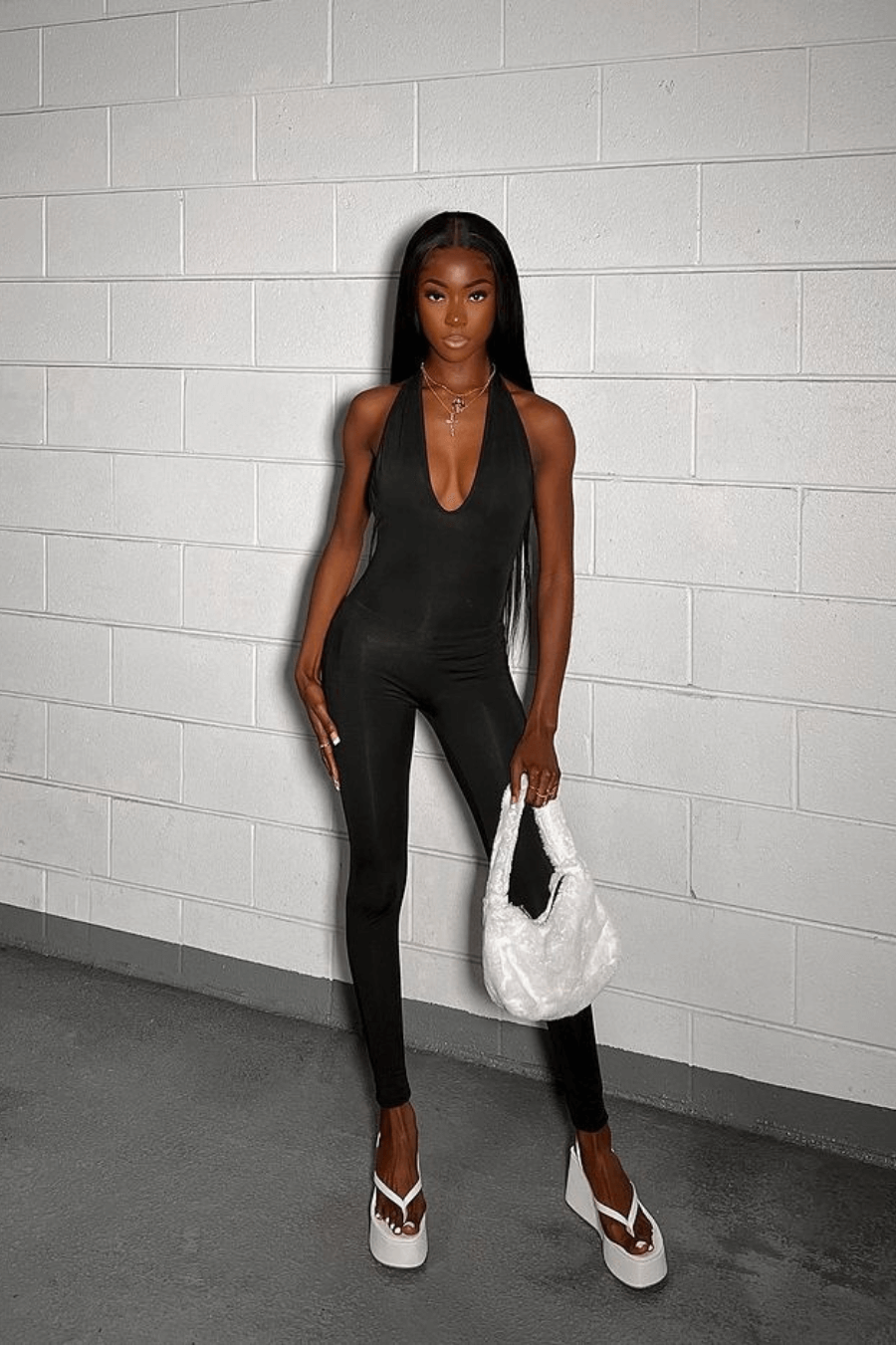 Photo via @aakubii
5) Catsuit 
The cat is out of the bag. Platform shoes make a great pairing with any catsuit outfit. The one-piece works overtime to elongate and slim the body but the final touches of the ultra chunky shoes finishes off the look. Just add a textured handbag for extra dimension and you are ready to head out the door in style.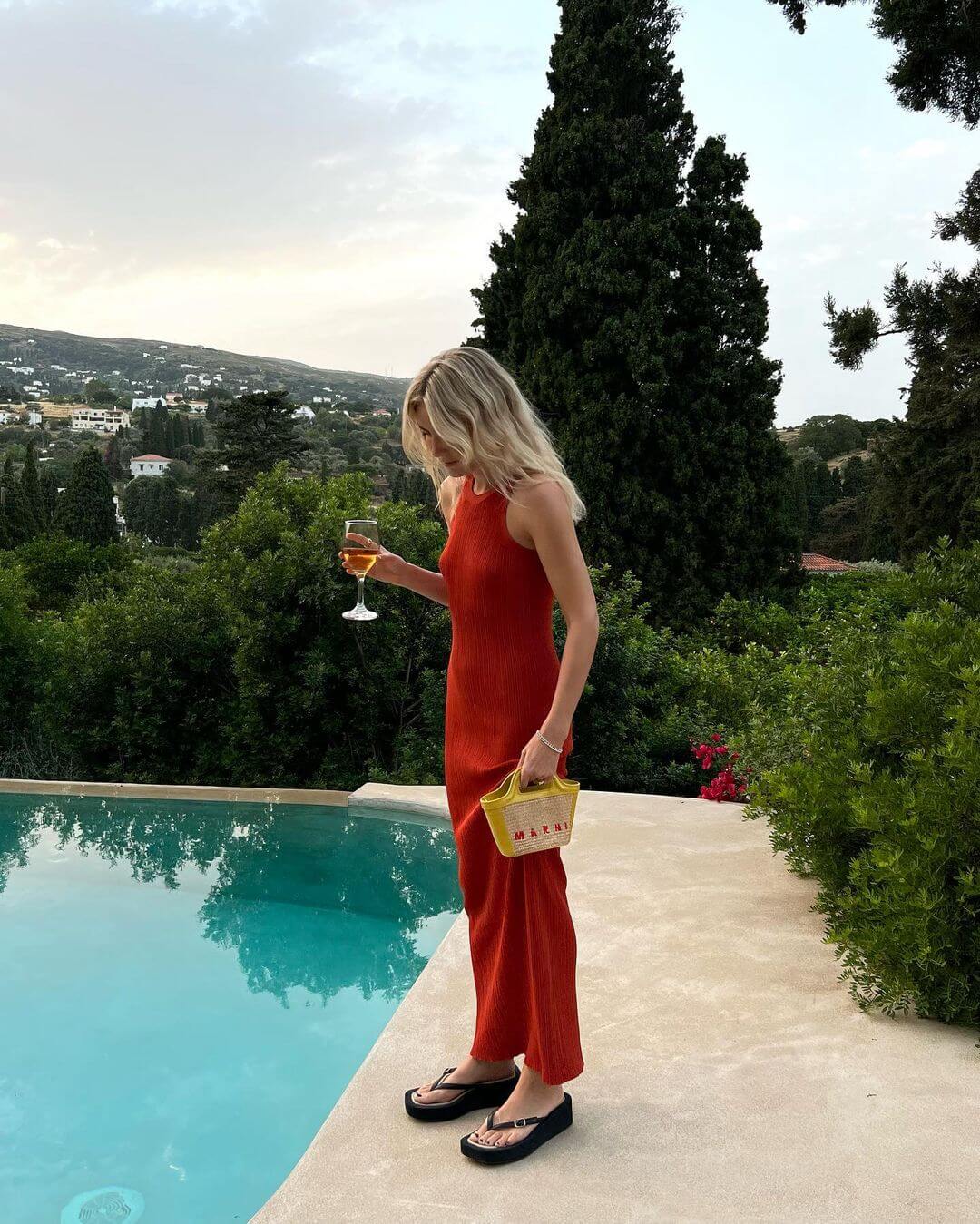 Photo via @lucywilliams02
6) Column Dress
For those balmy summer nights, one cannot go wrong with a column dress and platform shoe pairing. We are huge fans of these types of maxi dresses because of their ability to hug you in all the right places. For more relaxed occasions, a pair of platform flip flops is the picture perfect accompaniment to take your basic dress to another level. It's trendy without being over-the-top and is wearable all season long.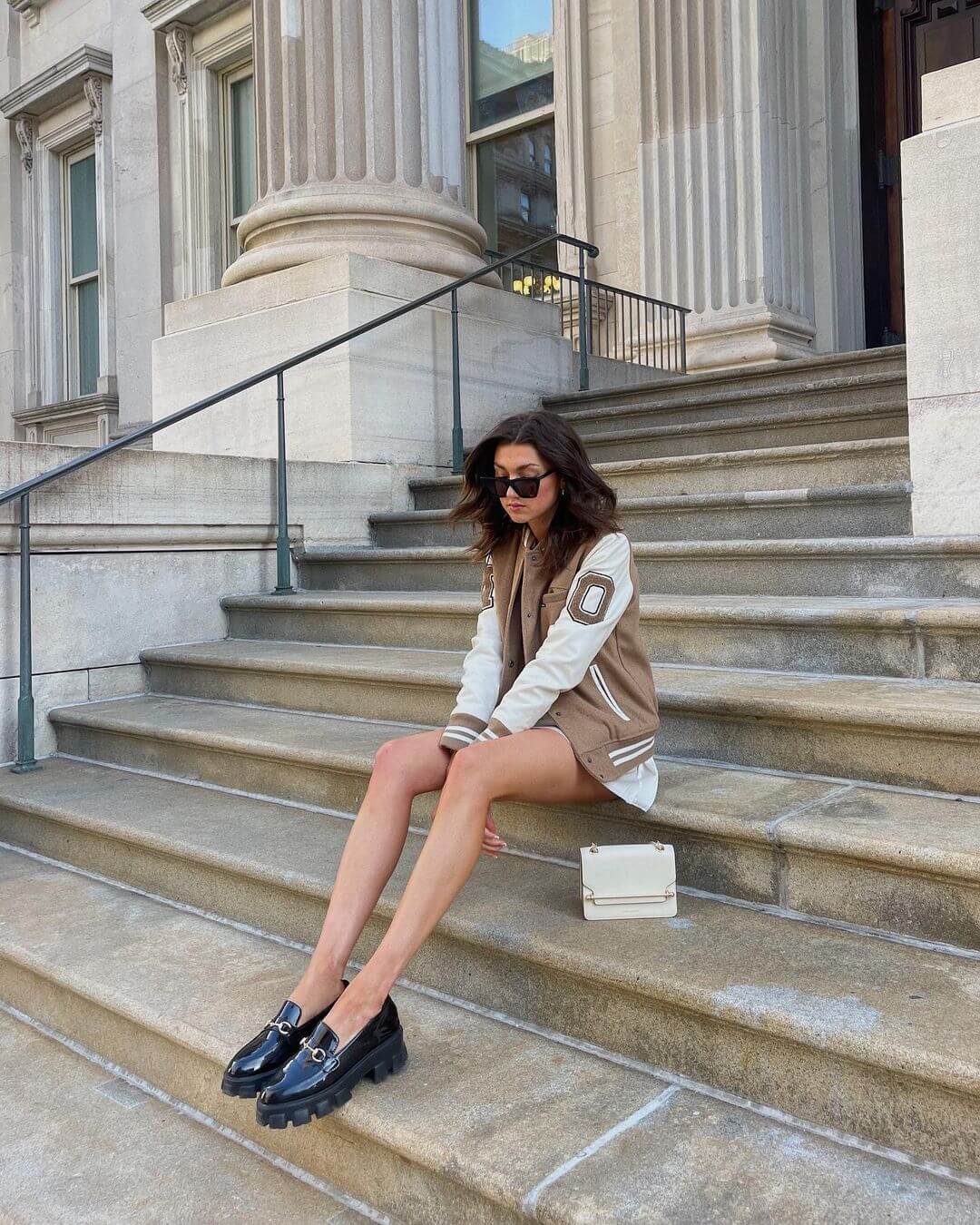 Photo via @katee.bartlett
7) Varsity Bomber Jacket & Platform Loafers
You can inject a preppy vibe into all of your summer outfits by investing in a pair of chunky platform loafers. Academia inspired looks are still on the rise and this smart shoe is a great way to make just about anything look polished. Kate styles her platform loafers with an oversized varsity jacket and pleated skirt, giving us the ultimate collegiate vibes. Note that this combination works even if you trade the skirt for longer shorts or cropped trousers.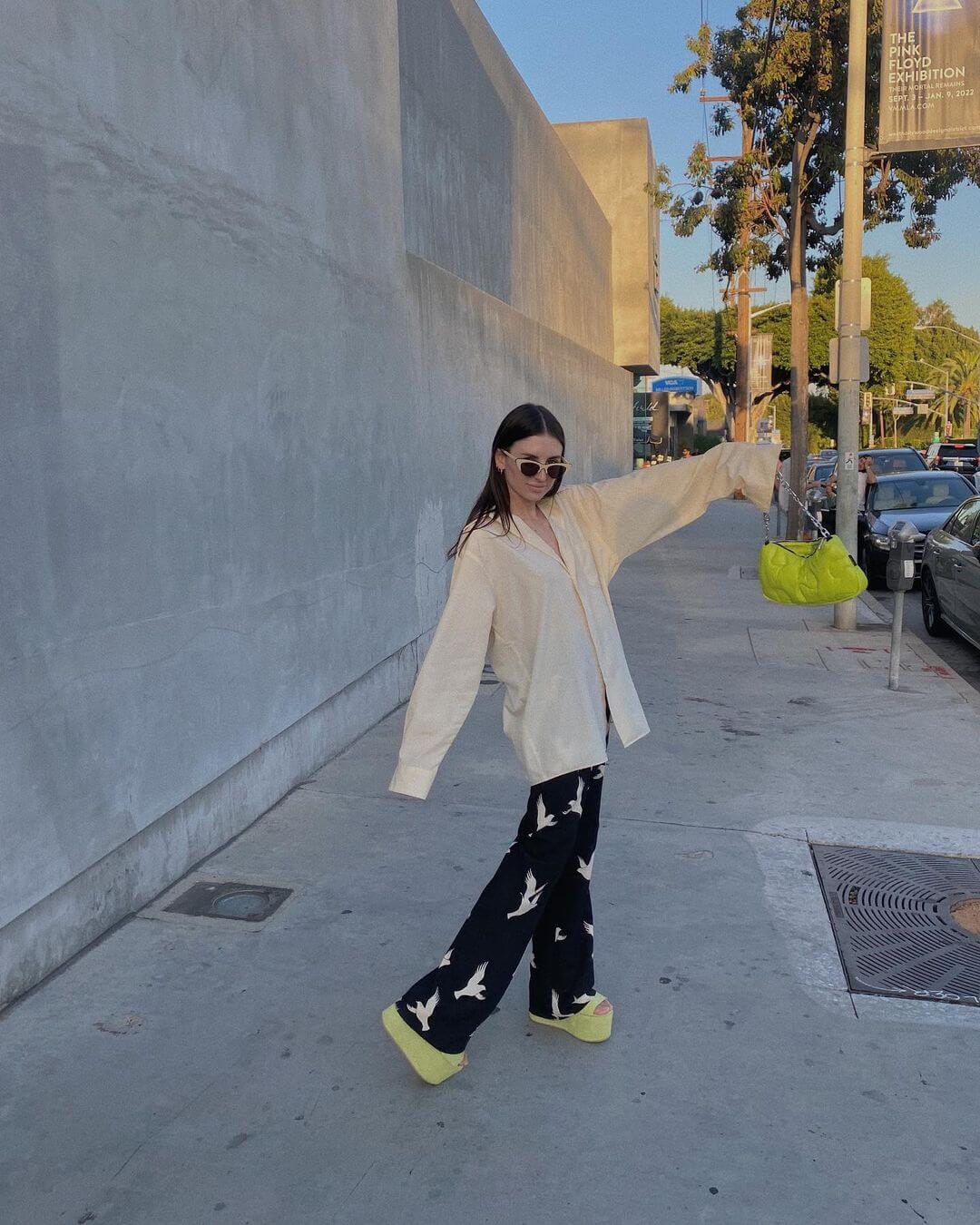 Photo via @rachelnosco
8) Pajama Dressing & Bright Platforms
If summer was an outfit, we are convinced it would look something like this. Without fail, there is a larger emphasis on brighter and bolder colors during this season and nothing gets us in the mood for summer love than saturated shoes. To add to the carefree mood, pajama-like base layers will do the trick. Think plisse pleated pants, knitted trousers and button-down shirts of any texture.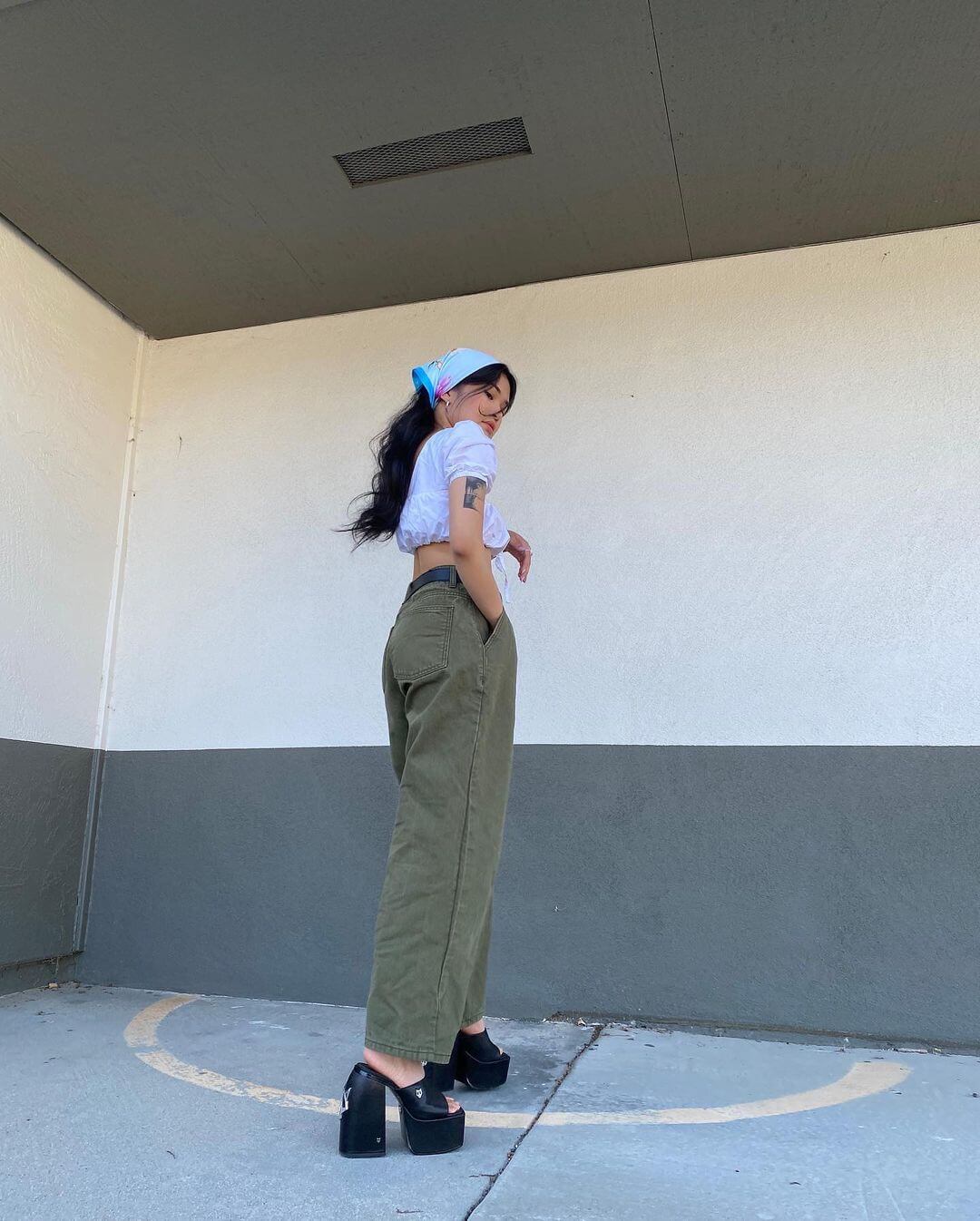 Photo via @pameluft
9) Cargo Pants
Cargo pants, which are inherently more masculine and casual, are completely revamped with sky-high platforms. This further proves that even the most pared-back pieces within our wardrobe can be heightened when you opt for these towering shoes. Whether it's cargos and a crop top or parachute pants and a tank, we love how they breathe new life into our closet staples.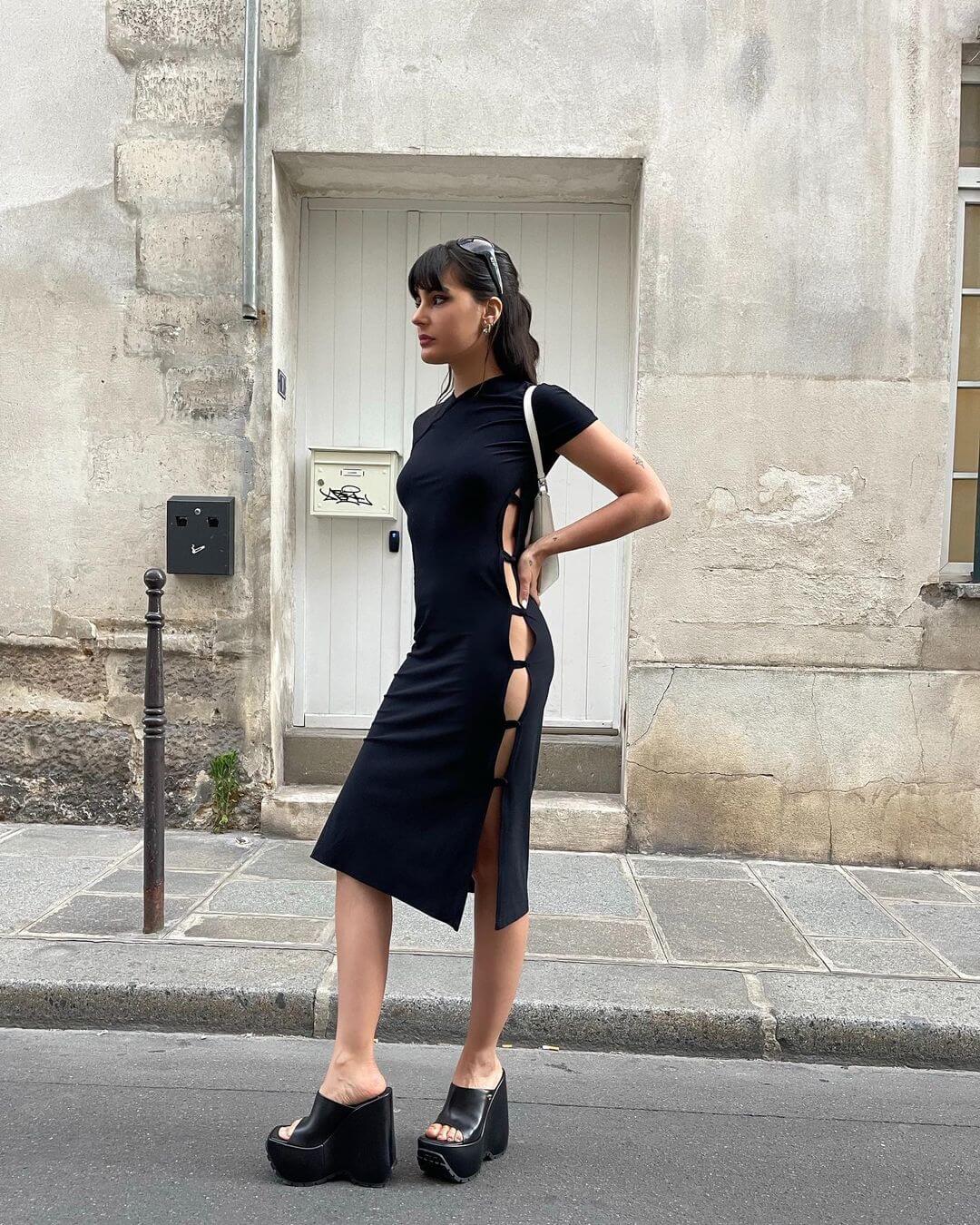 Photo via @maria_bernad
10) Dare to Bare
To finish this roundup with a bang, we suggest you up the ante with the above head-turning combination. Dare yourself to go bare with intricately placed cutout pieces. This midi dress with the not-so-subtle keyhole detailing down the side is a match made in heaven for some uber chunky platform shoes. It's just chefs kiss in our opinion.

(Visited 1 times, 1 visits today)