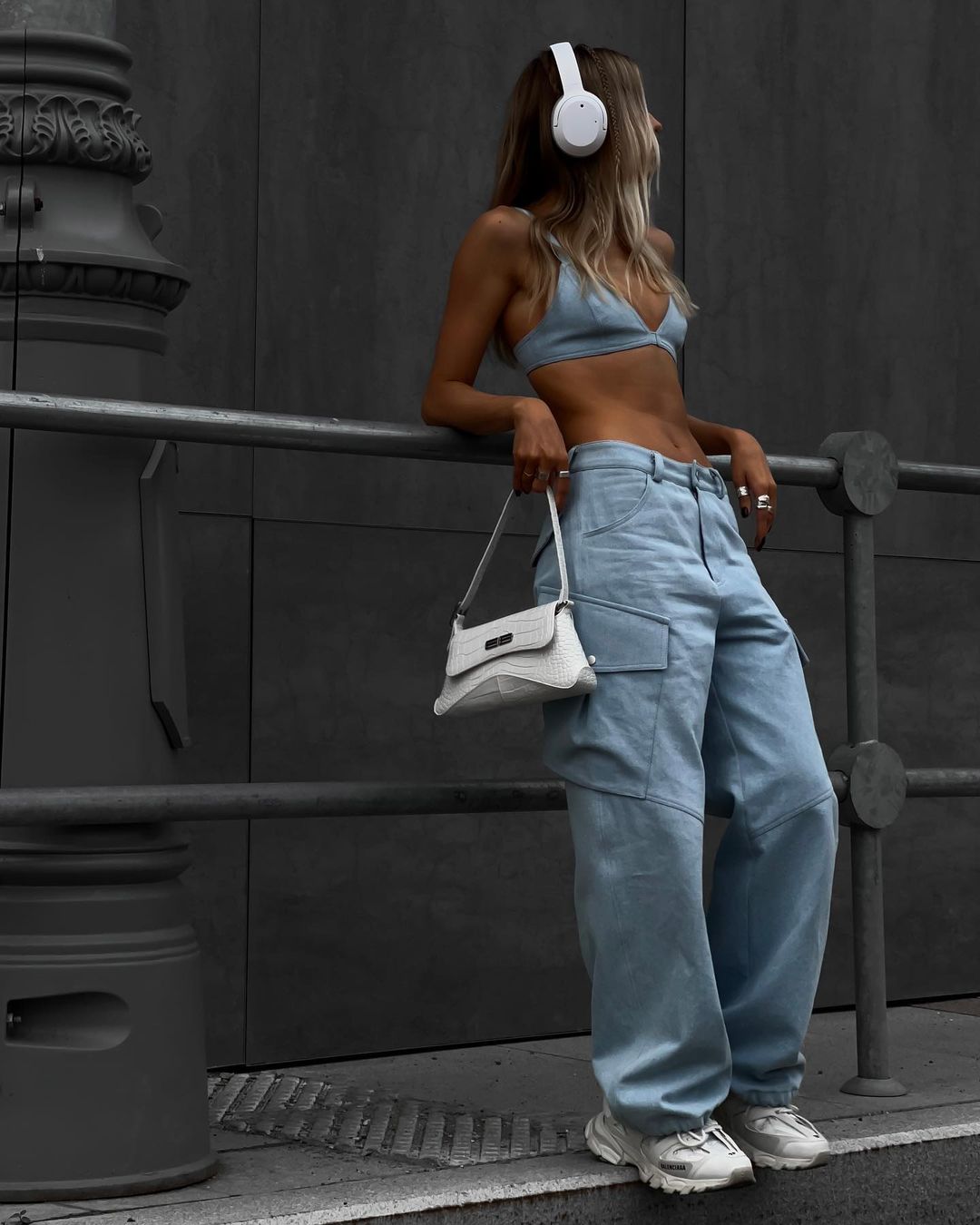 Photo via @galyuskasss
Baggy bottoms have creeped back into our lives, becoming a natural fit for our cozy driven style post-pandemic. Along with that came the grandiose return of cargo pants, which seemingly has us all in a chokehold this summer. They were initially spotted on A-listers, like Rihanna, Bella Hadid and Zendaya, but have since taken the fashion world by storm. We'll admit that they make for the ultimate cool girl aesthetic for a variety of occasions. But perhaps the best thing about them is the abundance of pocket space that makes them entirely practical. To prove that the cargo pant can take you from casual street wear to a dressy night out, we compiled the best outfit ideas dedicated to the utilitarian bottoms. In just a few scrolls, you'll find that these multifunctional pants feel much more like a modern wardrobe staple – and they'll even become one of the best purchases you've made in a long time.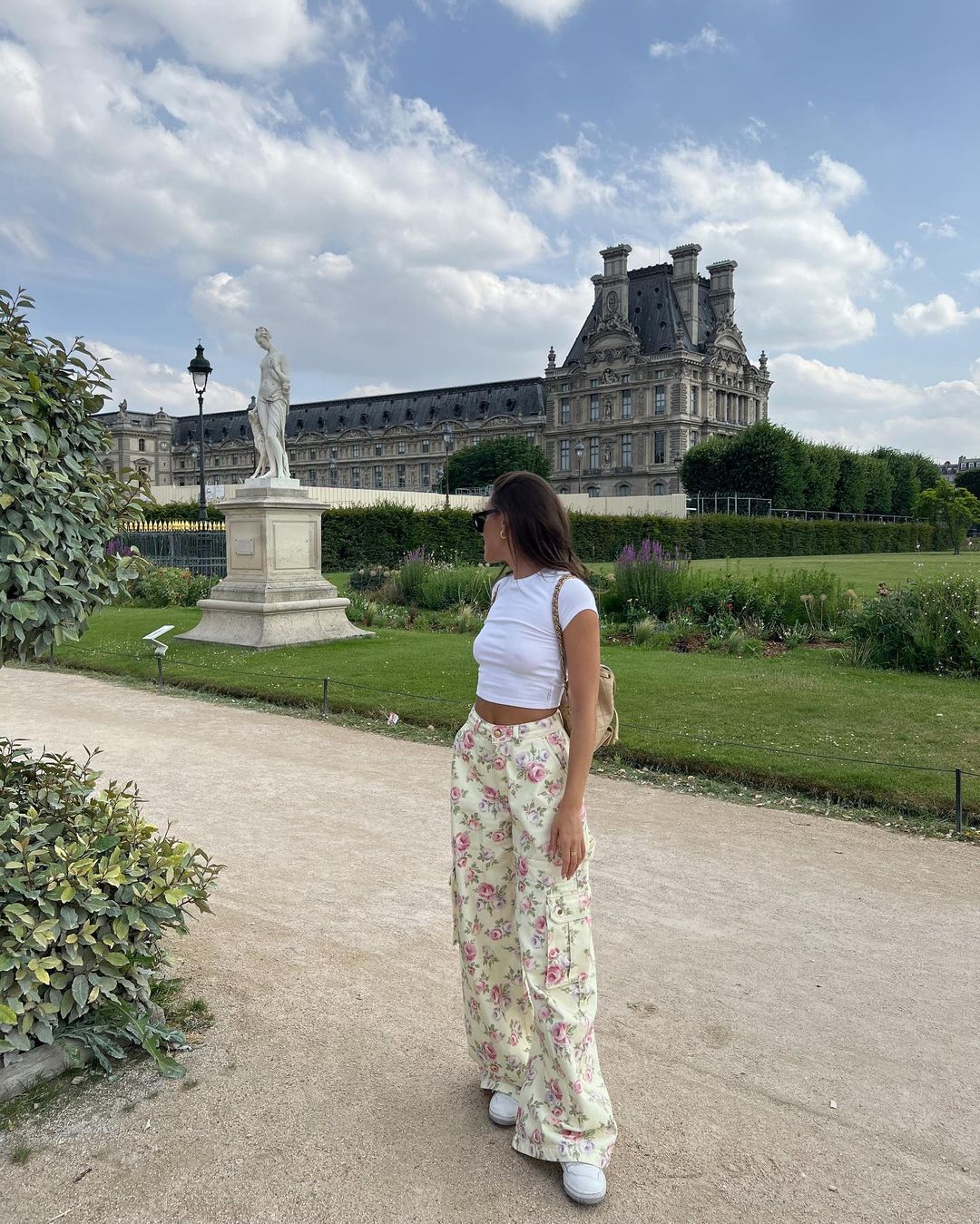 Photo via @emmaleger
1) Feminine Twist
Not all cargo pants come in the form of khakis and camo. In fact, we are loving this feminine take on the baggy bottom with the pastel floral print. Keep your outfit simple as to let the pants do the talking by pairing it with a cropped baby tee. To further inject a girly vibe into the final look, top it off with a quilted bag and your favorite black sunnies.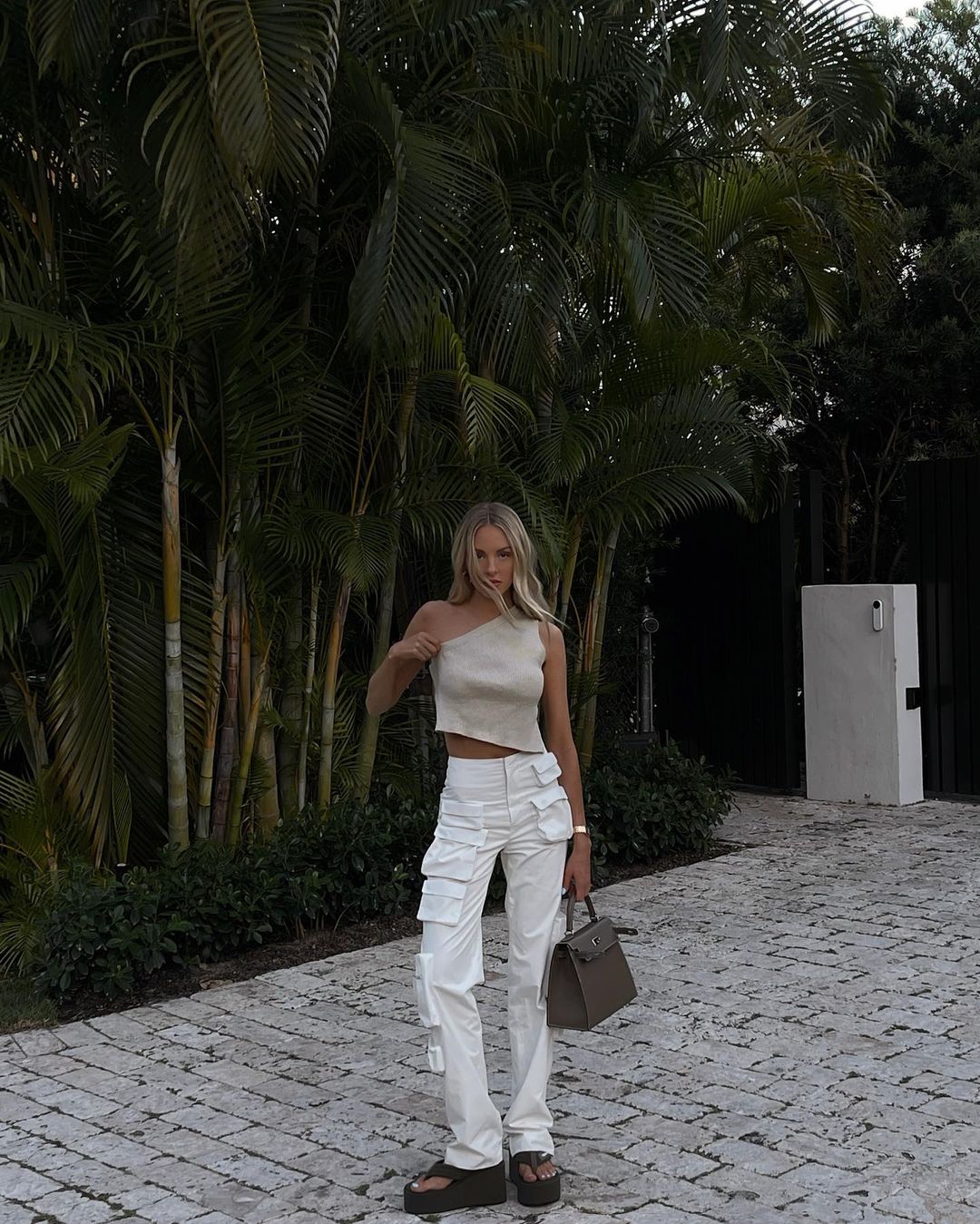 Photo via @sheamarie
2) Elevated Neutrals 
Shea's outfit is proof that cargo pants can look elevated and expensive when delivered in an all neutral ensemble. These white cargo bottoms are not only perfect for storing your necessities with its ample pocket supply, but they also happen to look incredibly chic on. Stack on all shades of beige and tan to deliver a look that takes casual dressing to a totally new level.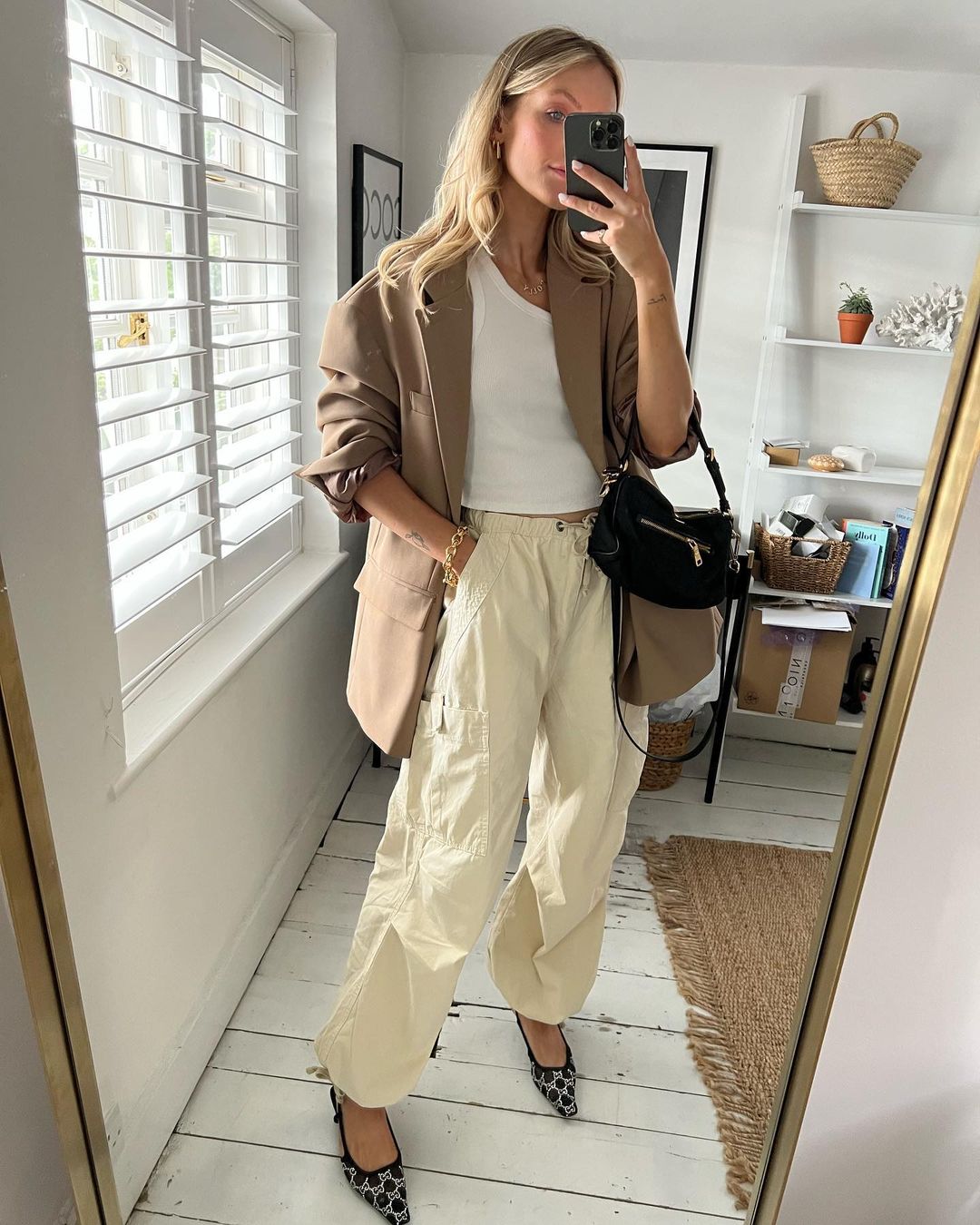 Photo via @pollyvsayer
3) Laidback Luxury 
You can always rely on an oversized blazer to channel a refined edge no matter what you style it with. Whether you're off to work or veering off on spontaneous daytime adventures, this next look is sure to be a hit. To achieve Polly's flawless fit, harness the power of the aforementioned blazer and a pair of pumps to dress up your cargo bottoms to the nines.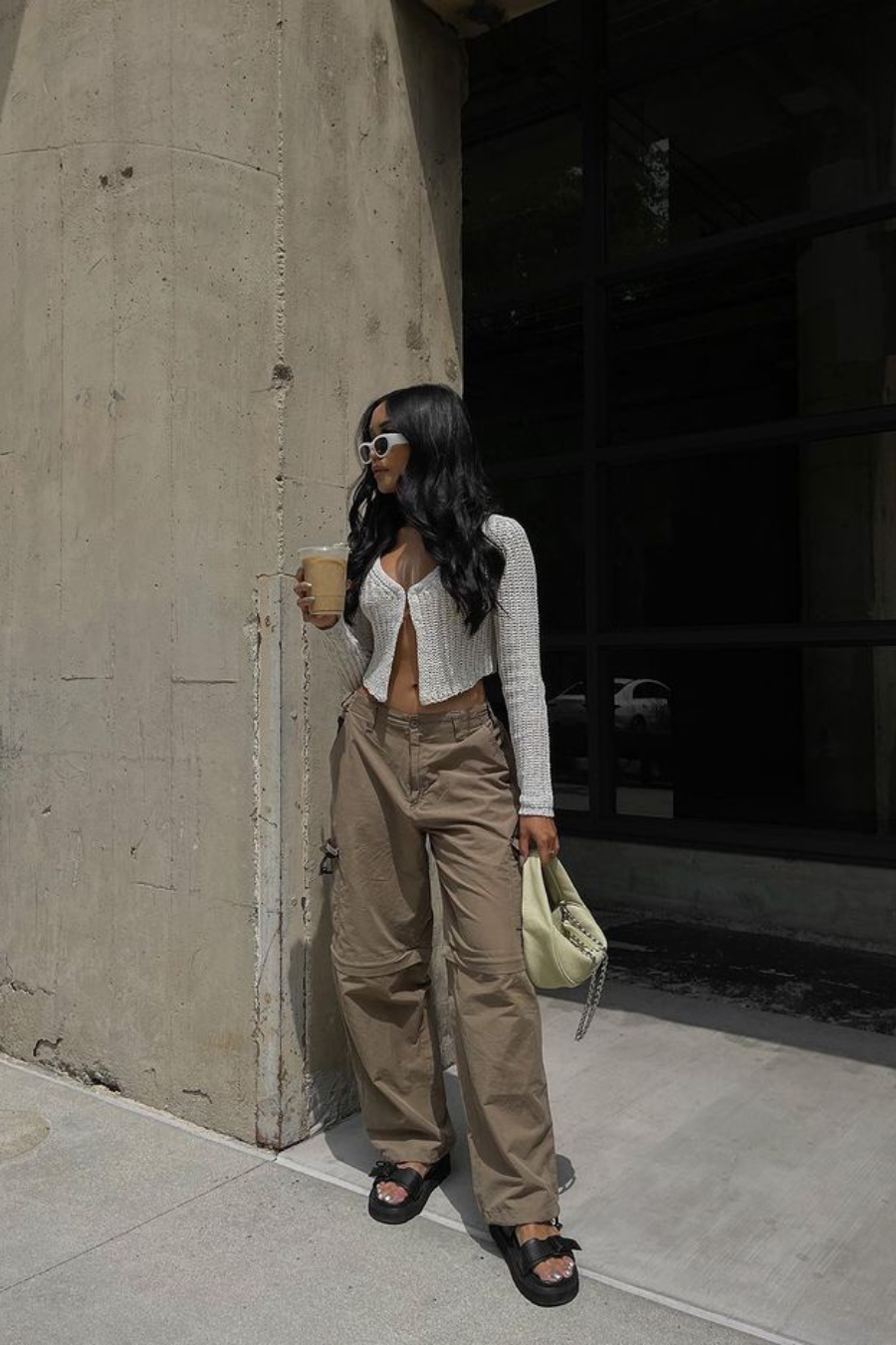 Photo via @paudictado
4) Utility Friendly
Cargo pants are functional fashion bottoms known for their utilitarian sense of style. So why not double up on this aesthetic by rocking yours with equally sensible shoes? Slides festooned with straps and buckles offer up that androygnous vibe and are the perfect "sole mates". Of course you can inject a feminine feel with an open front cardigan.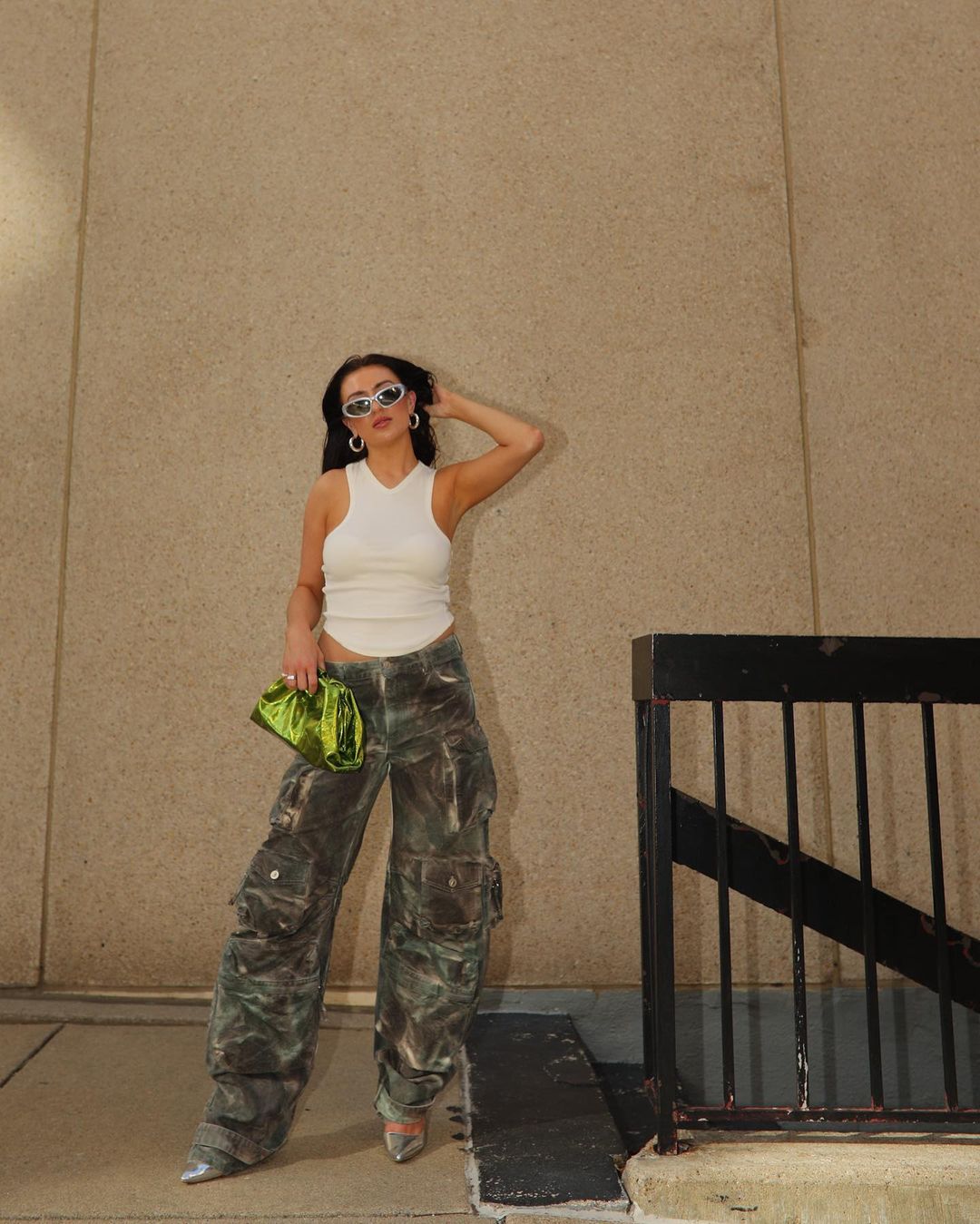 Photo via @sarahbelleelizabeth
5) Touch of Metallic
A surefire way to take your cargo pants from drab to fab is by throwing tones of metallic into the mix. The simplest approach to accomplishing this is by upping the ante with flashy accessories. An eye-catching, metallic handbag or a pair of heels (or both as Sarah demonstrates) will instantly add a facelift to even the baggiest of cargo pants.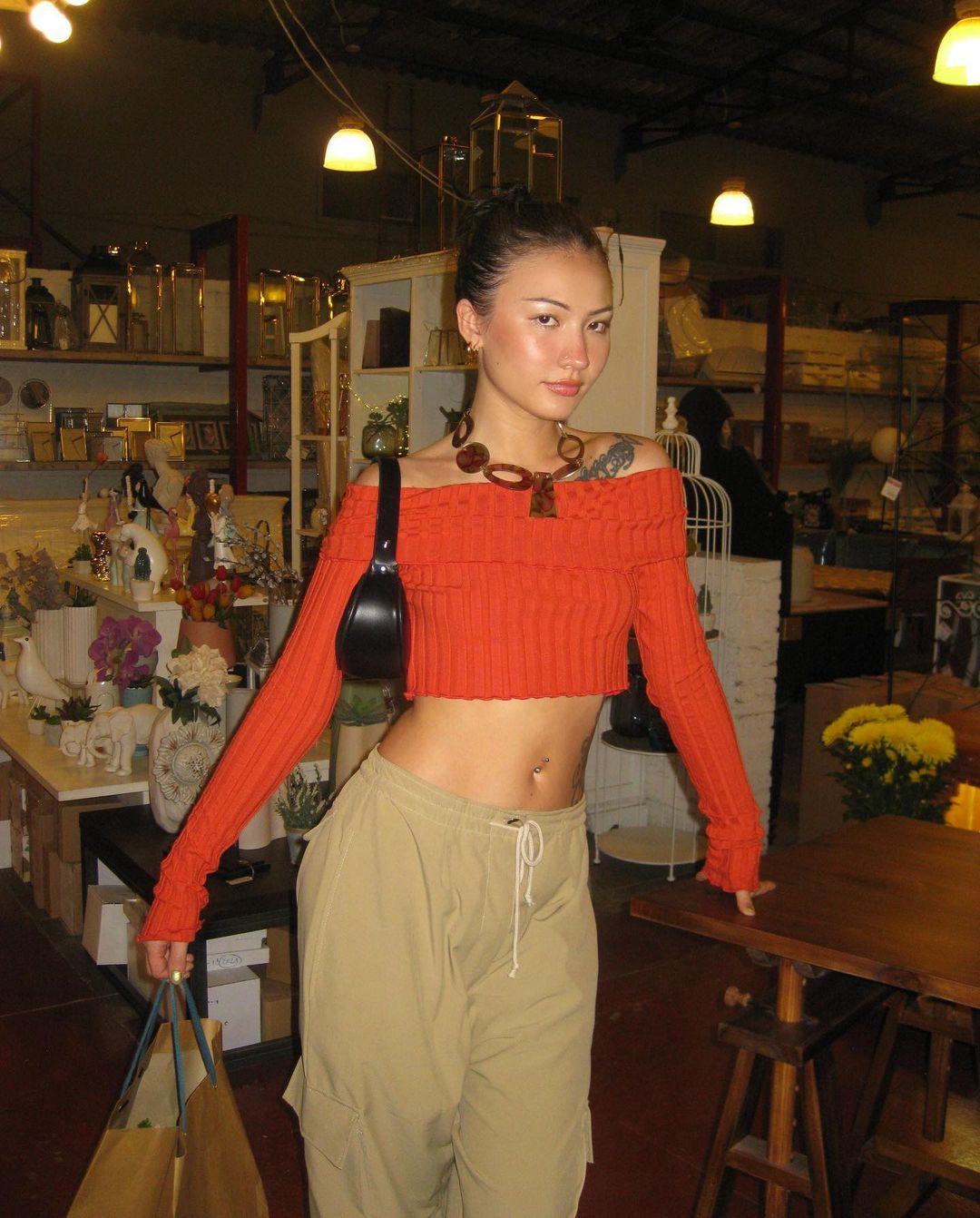 Photo via @naomiroestel
6) Colored Crop Top
If you are working with a pair of neutral colored cargo pants, take a page from Naomi's style book by pairing with a colored crop top. The best thing about these pocket-rich pants is that they happen to look exceptionally well with just about any color. From orange to royal blue and beyond, you can create a myriad of cargo pant-centric outfits with this simple formula.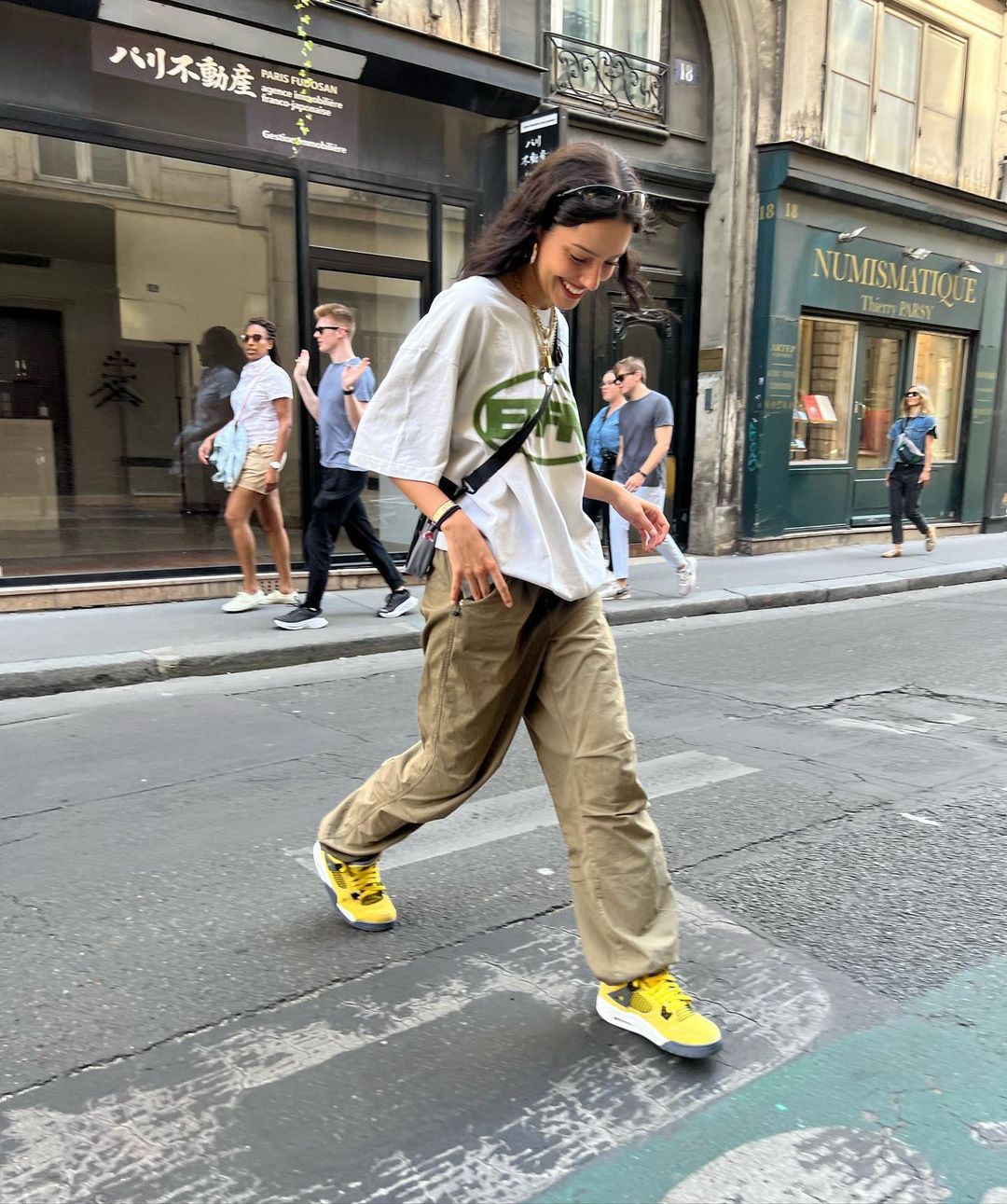 Photo via @mainasuarezz
7) Street Chic
For those who gravitate towards an urban street style aesthetic, you'll find that the cargo pants are a natural fit for you. The baggy silhouette is optimal for styling with anything from oversized graphic tees to hoodies and more. Any street style enthusiast also knows this best – but don't forget to complete your look with some Hypebeast-approved sneakers.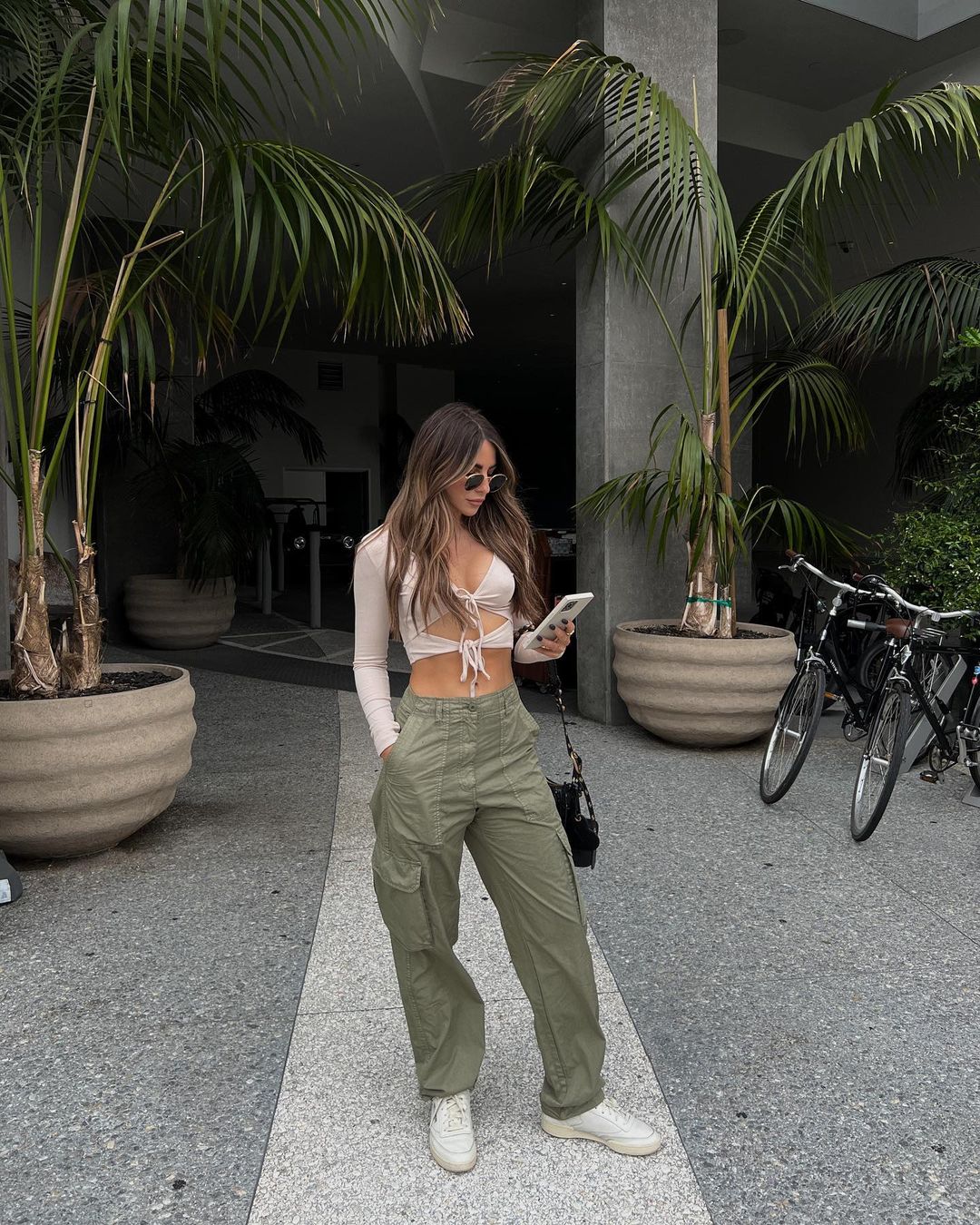 Photo via @josipellicano
8) All Cut Out
This year, anything highlighting cutouts has been our ride or die. This simple detail adds a stylized effect to any ensemble with literally no effort. With that said, consider adding a touch of edge with none other than a cutout top or bodysuit to balance out the masculine bottoms. The end result is effortlessly cool which happens to be the perfect match for a nonchalant summer.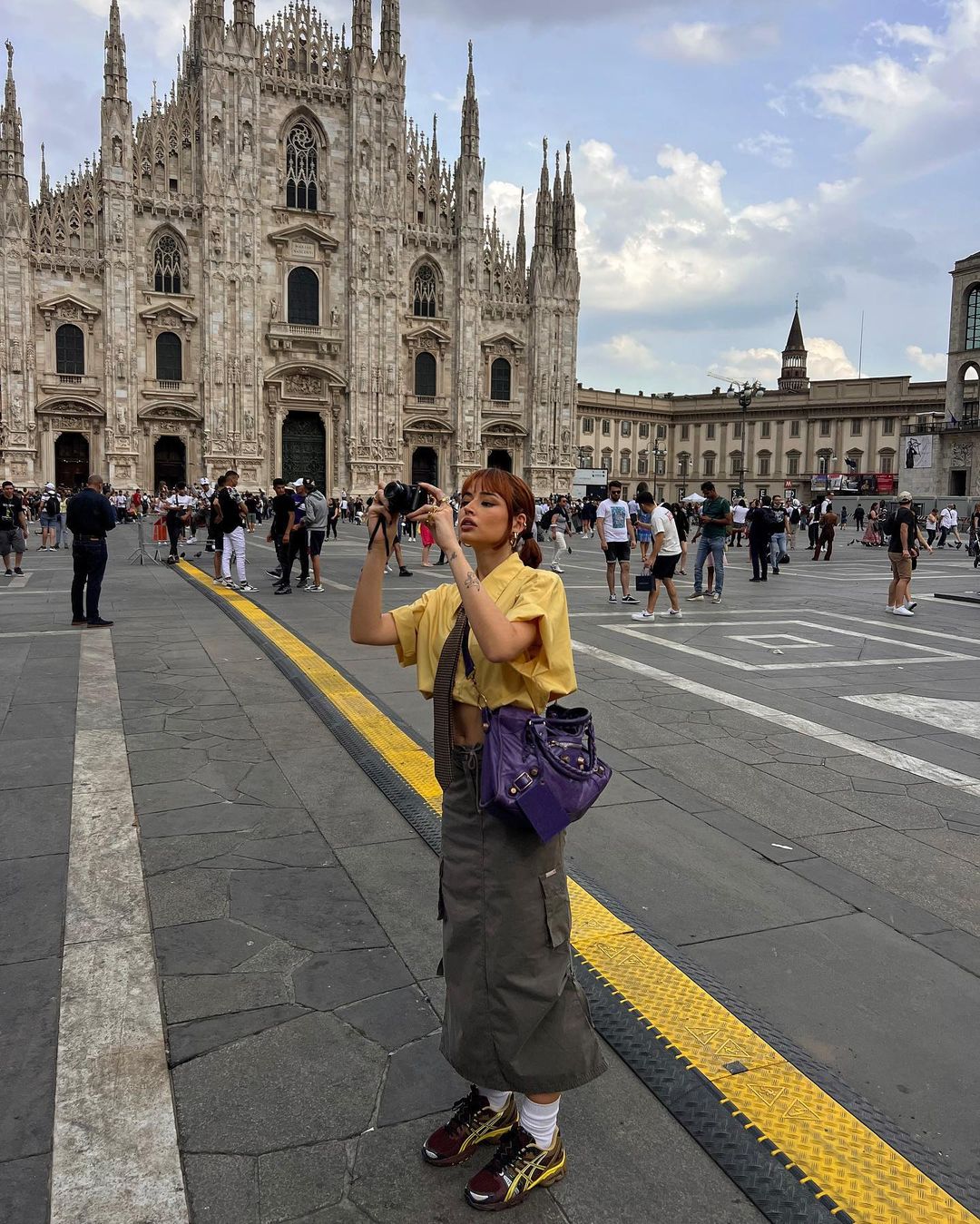 Photo via @irisloveunicorns
9) Cargo Skirt 
Taking a momentary pause in cargo pants outfits to present to you another viable option that is just as chic – the cargo skirt. This variation has double the typical amount of pocket space and plenty of breathing room to keep you cool. We love how Iris styles up her midi-length cargo skirt with a cropped shirt and the menswear tie trend. Finish off the look with a pair of comfy sneakers that you can walk around all day in.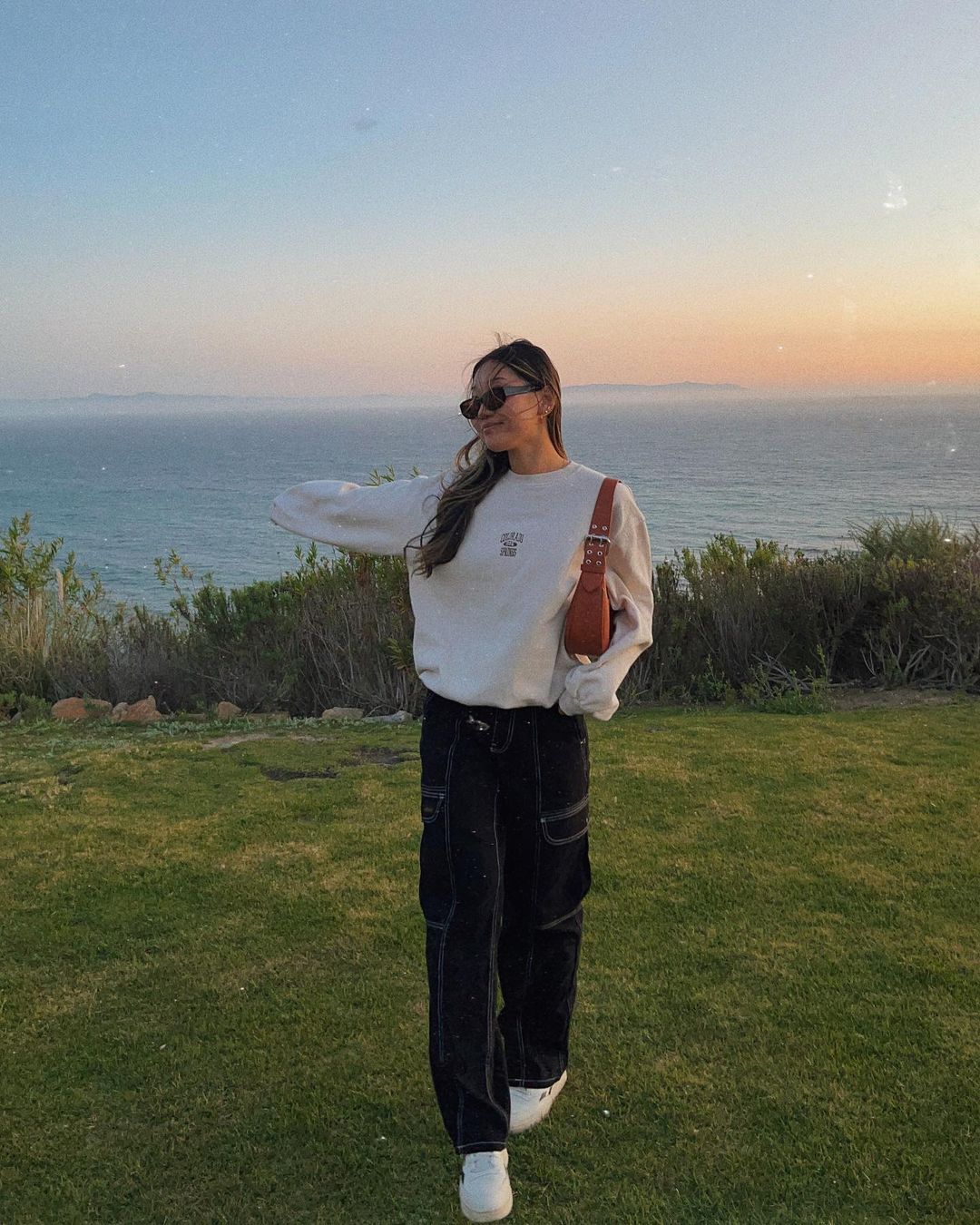 Photo via @itsyuyann
10) Dressed Down 
On those chilly summer nights or as we begin to transition into fall, keep your look cozy and casual by wearing an oversized crewneck sweatshirt with cargo pants. This addictive uniform is ideal for any event from grabbing dinner with friends to catching sunsets. You can further accent the look with a structured shoulder bag and throwback sneakers.

(Visited 1 times, 1 visits today)