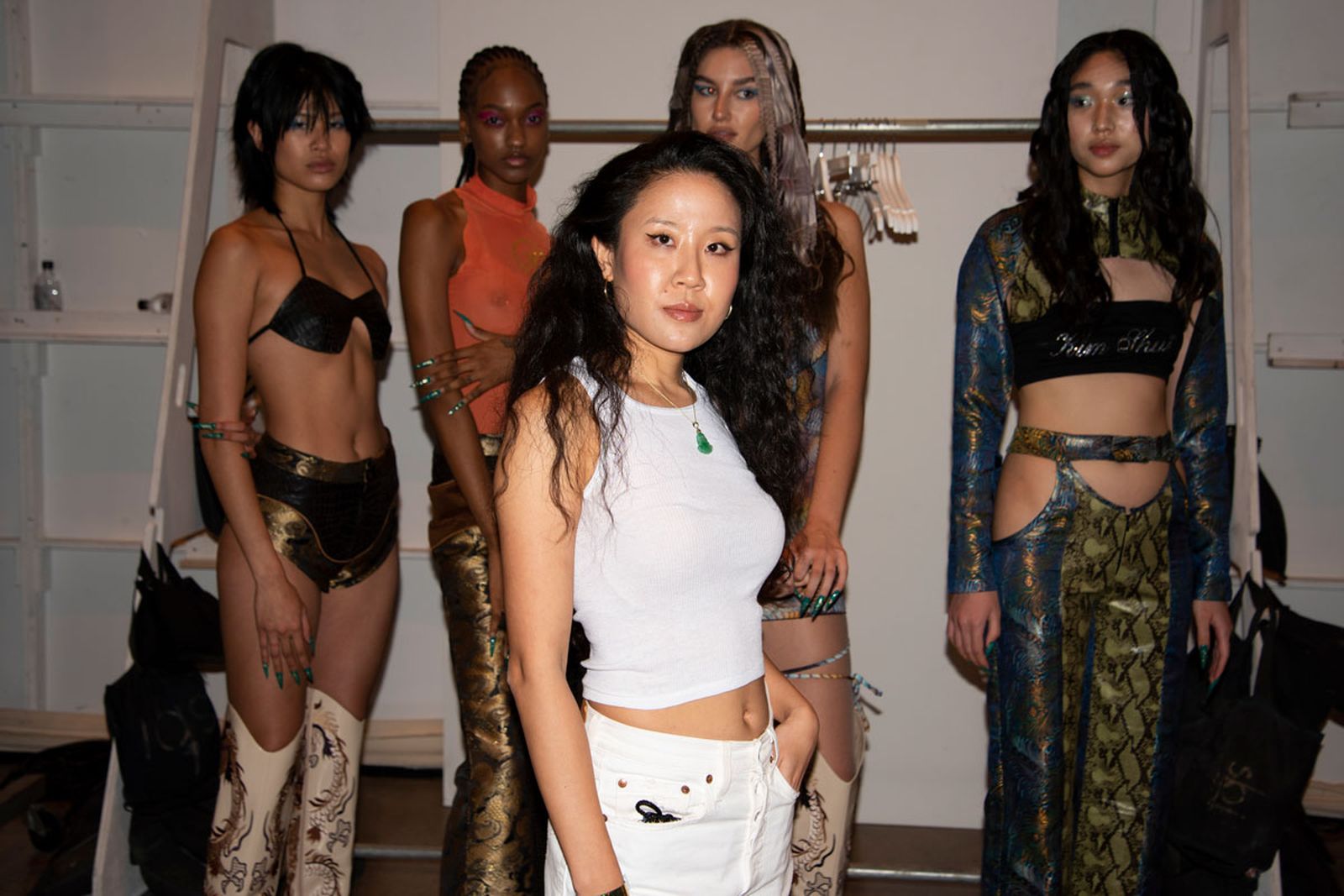 It seems like the busy fashion month will be here before we know it. And we wait on the sidelines with bated breath as designers hustle to get their collections under wraps before the big month ahead. Just this week, Asian-American designer, Kim Shui, announced that they are teaming up with Afterpay to debut the first ever crowd-sourced garment at NYFW. 
From August 3 to August 12, there is an open invitation to the public to contribute directly to one of the pieces that will embark down the runway next month. Each participant has the chance to submit one piece of imagery, which could be anything from a selfie to an art piece. Kim Shui herself will personally sift through the submissions and choose the selections in which she will digital print, transfer onto fabric, and weave into a garment. The final product will make its official debut during NYFW on September 12. In the end, the one-of-a-kind design will be translated into an NFT. 
In addition, Kim Shui has also put out a call to action on TikTok to announce an open casting call for a model, photographer, and a stylist assistant. Both the crowd-sourced garment and application for talent is a way for both Kim Shui and Afterpay to bring people together despite any differences. 
For those interested, you can now submit your digital imagery here for the crowd-sourced pixel garment and your portfolio here for either the model, photographer, or stylish position. Both open calls will accept applications until August, 12 at 11:59 p.m. PT.
(Visited 1 times, 1 visits today)