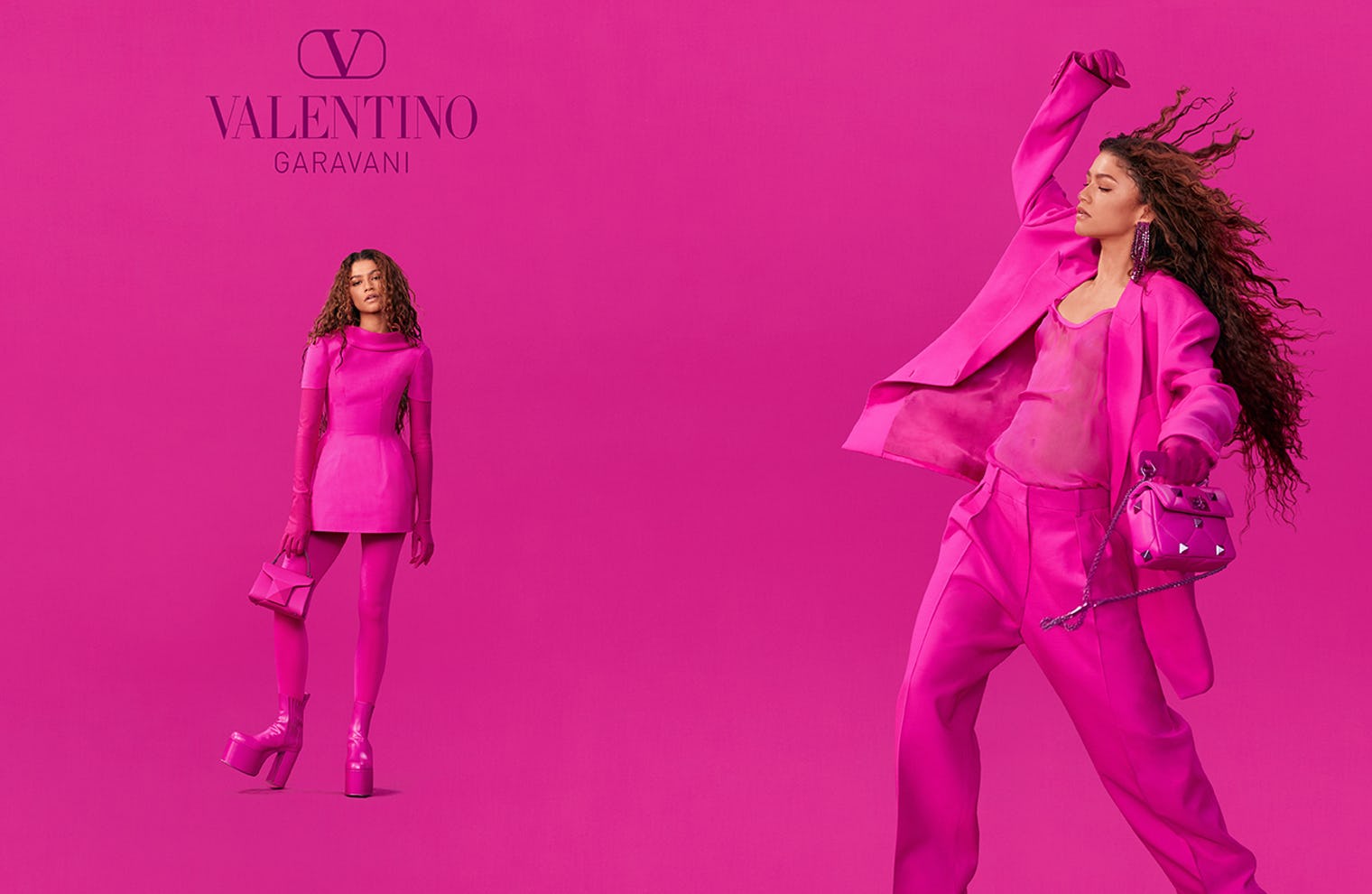 For further proof that Barbiecore is here to stay, we present Valentino's latest campaign featuring Zendaya. This signifies yet another partnership with the actress and the haute couture brand – the last one was released back in February. But this go around is sure to spark your interest thanks to the ultra feminine style aesthetic we've come to know as Barbiecore.
Photographed by Micheal Bailey Gates and Nicolas Kern, the Valentino campaign also taps into Sir Lewis Hamilton, the F1 race car driver, alongside the Euphoria star. Drenched in complete head-to-toe fuchsia, the Valentino pieces pictured have surely put us in a chokehold and we cannot wait for F22 to arrive. Zendaya is seen in two different barbie pink outfits – a mini dress with platform heels as well as a tailored suit. Meanwhile, Hamilton is photographed rocking monochrome pink in addition to the soon-to-be released Valentino sneakers in the same bold shade. 
Valentino is planning on releasing a video clip companion of the Fall 2022 campaign, which is titled, "Pink PP". This has been captured by cinematographer, Marcell Rév, and will be a dreamy escape with Yazoo's song, "Only You", from the 80's.  
Though we never expected a Barbiecore, Valentino, and Zendaya concoction, it's save to say that this is exactly what we needed to freshen up for the season ahead. As we stand on the sidelines for the Valentino "Pink PP" campaign to drop, be sure to game plan on how you can successfully integrate the Barbiecore aesthetic into your fall wardrobe.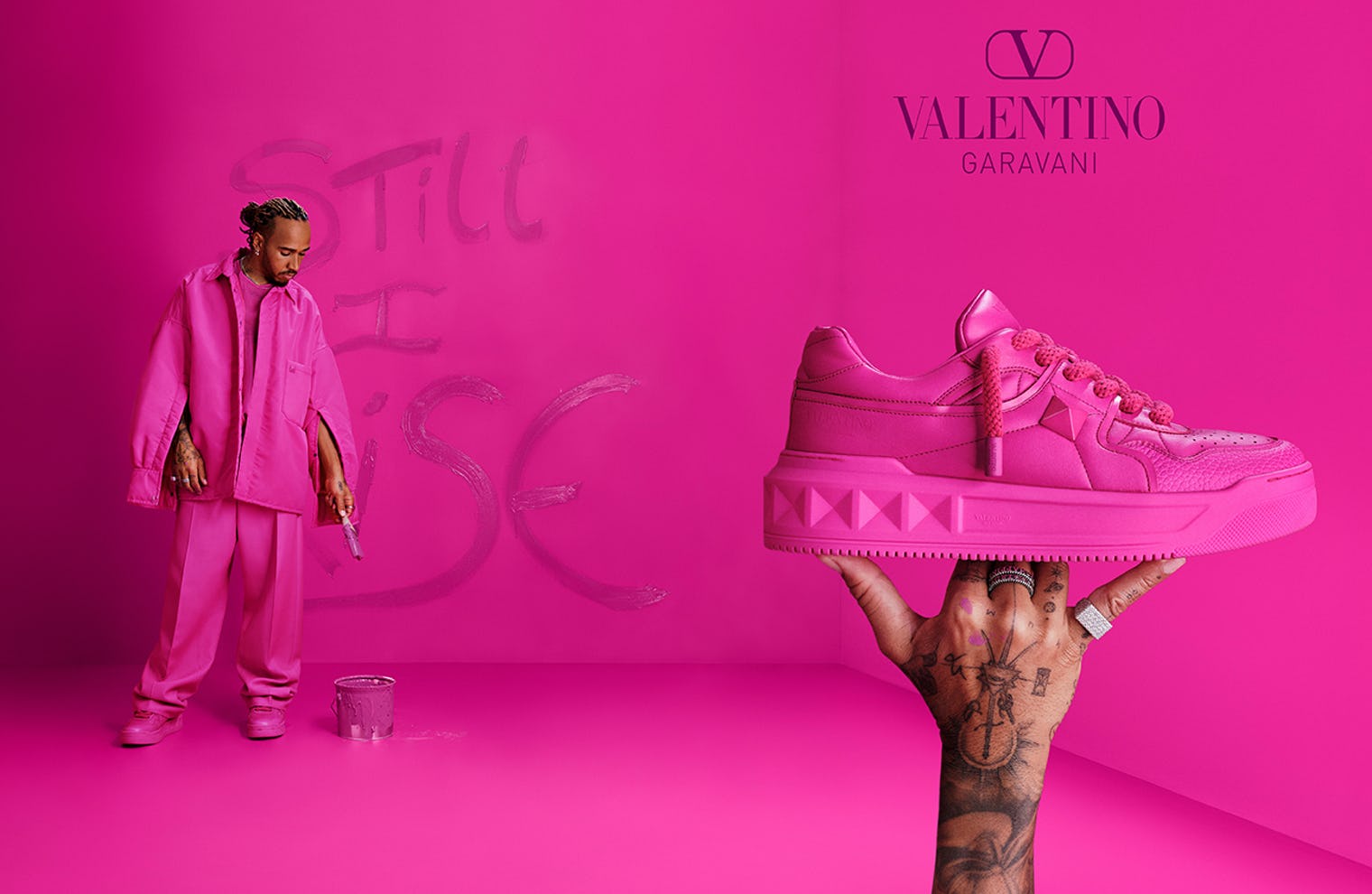 (Visited 1 times, 1 visits today)