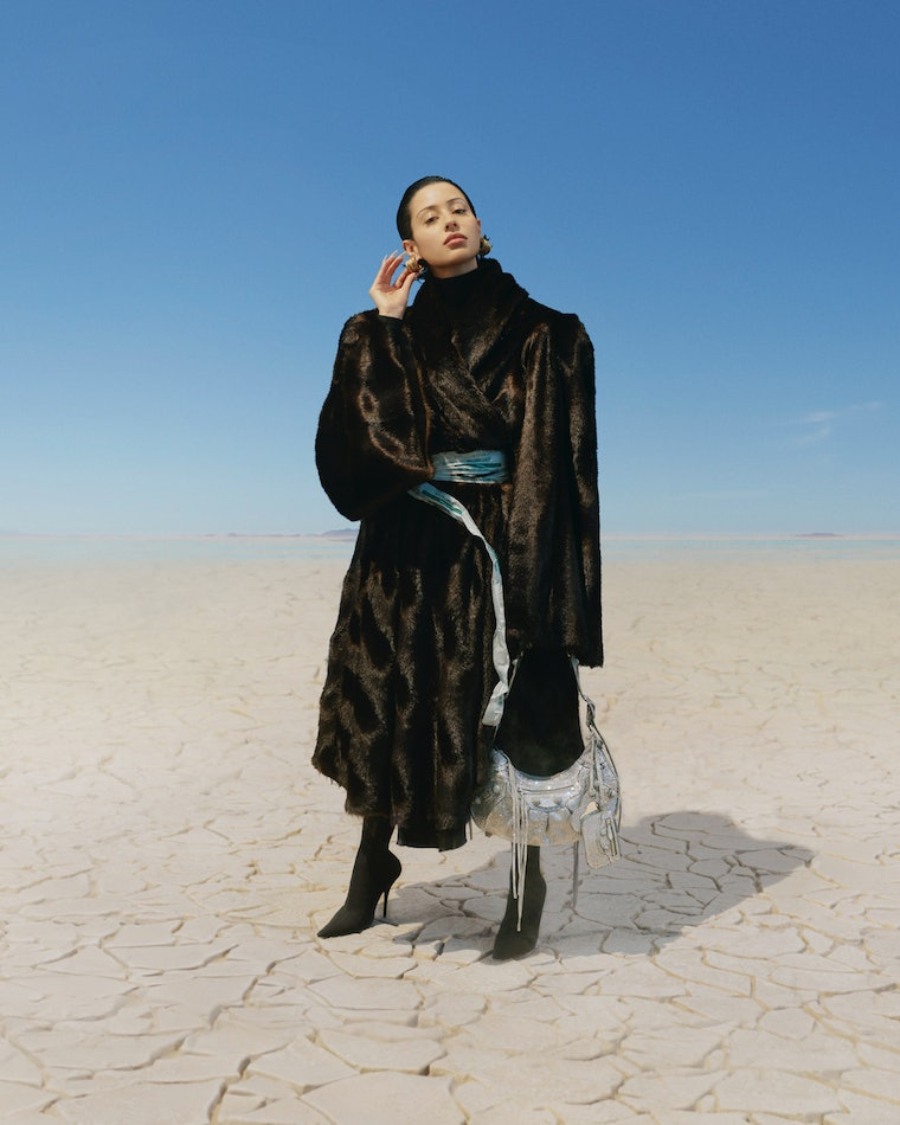 Celebrity ambassadorships for luxury brands are nothing new. In fact, we know how incredibly powerful this marketing method can be. To top it off, the strongest partnership has just been announced. This week, Balenciaga released their Fall 2022 campaign images and Euphoria's own Alexa Demie stars alongside Kim Kardashian.
Photographed by Berlin photographer, Daniel Roché, the latest campaign depict the celebrities in unusual surroundings with outfits that feel unusual for the setting. Demie is pictured in a desolate desert whilst wearing a full fur coat which is obviously a stark contrast to the background. In another image, she is rocking a sleek black and white look in the midst of what appears to be a snowstorm in the city. Kim's photographs are the same concept and she is spotted wearing a bright blue maxi dress and appearing to walk across the ocean to create a dream-like effect.
Both celebrity endorsements seem to be a natural fit for Balenciaga. Alexa Demie has been closely tied to the brand for quite some time now and is often captured wearing the coveted brand, even when she is off-duty. Meanwhile, Kim K and Balenciaga practically go hand-in-hand at this point. She also always seems to be supporting and wearing something from the French fashion house.
In addition to these two powerhouse women, Balenciaga enlisted a few others for the Fall 2022 imagery. Celebrities, including Big Matthew, Khadim Sock, and Kim Yeon-Kuong were also chosen to showcase the collection. Scroll down below to discover the rest of Balenciaga's dreamy captures (and get a glimpse of the $1,790 trash bag pouch).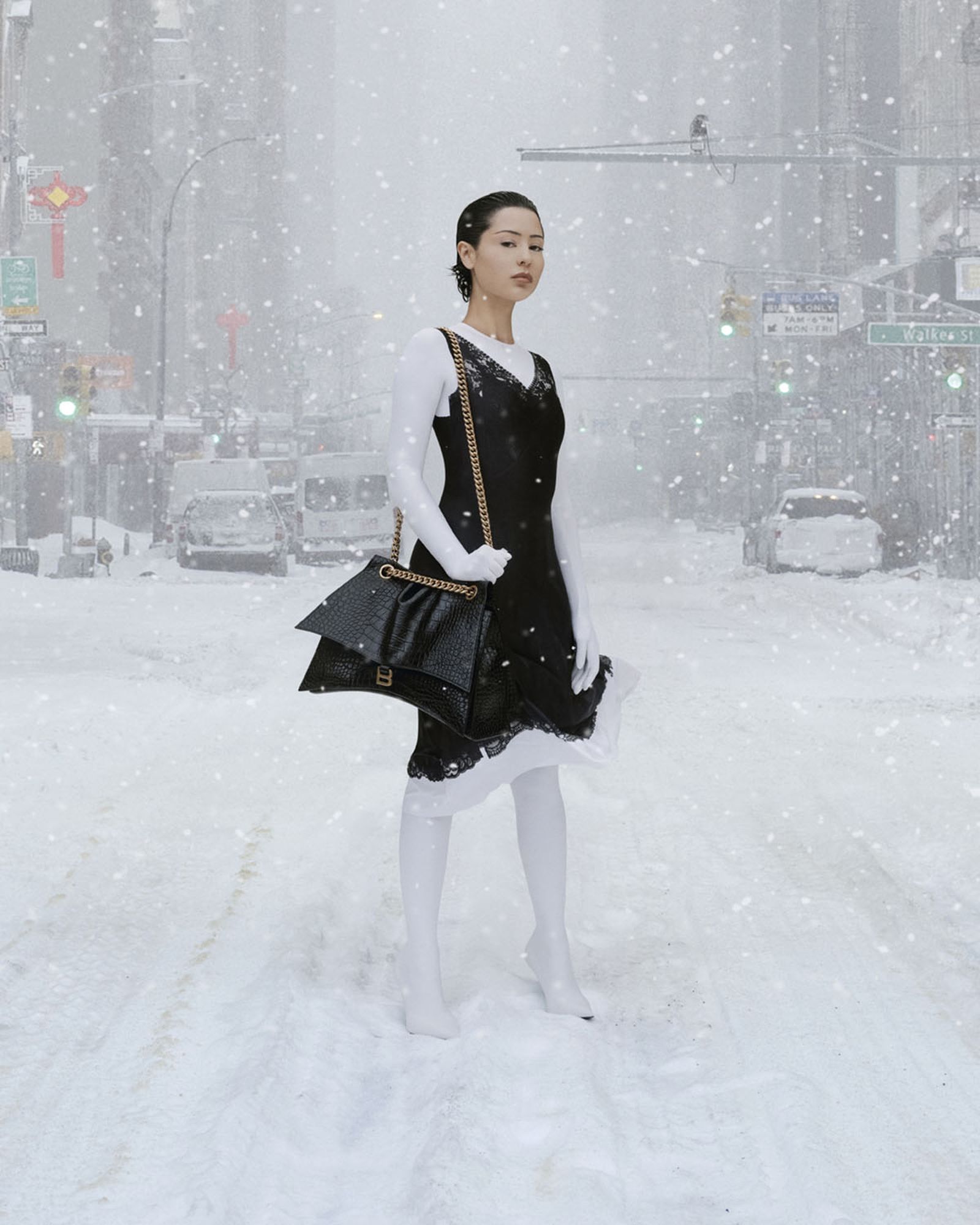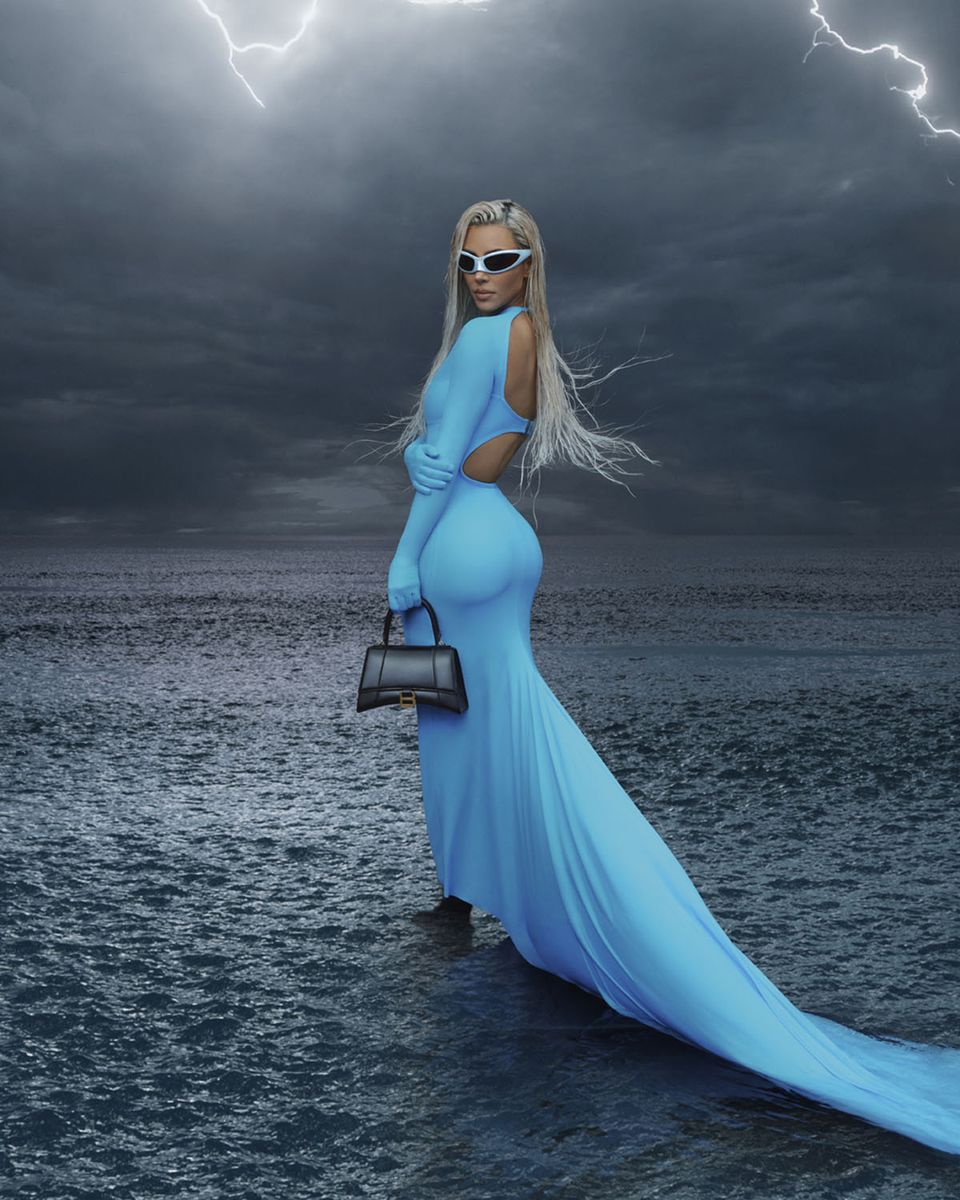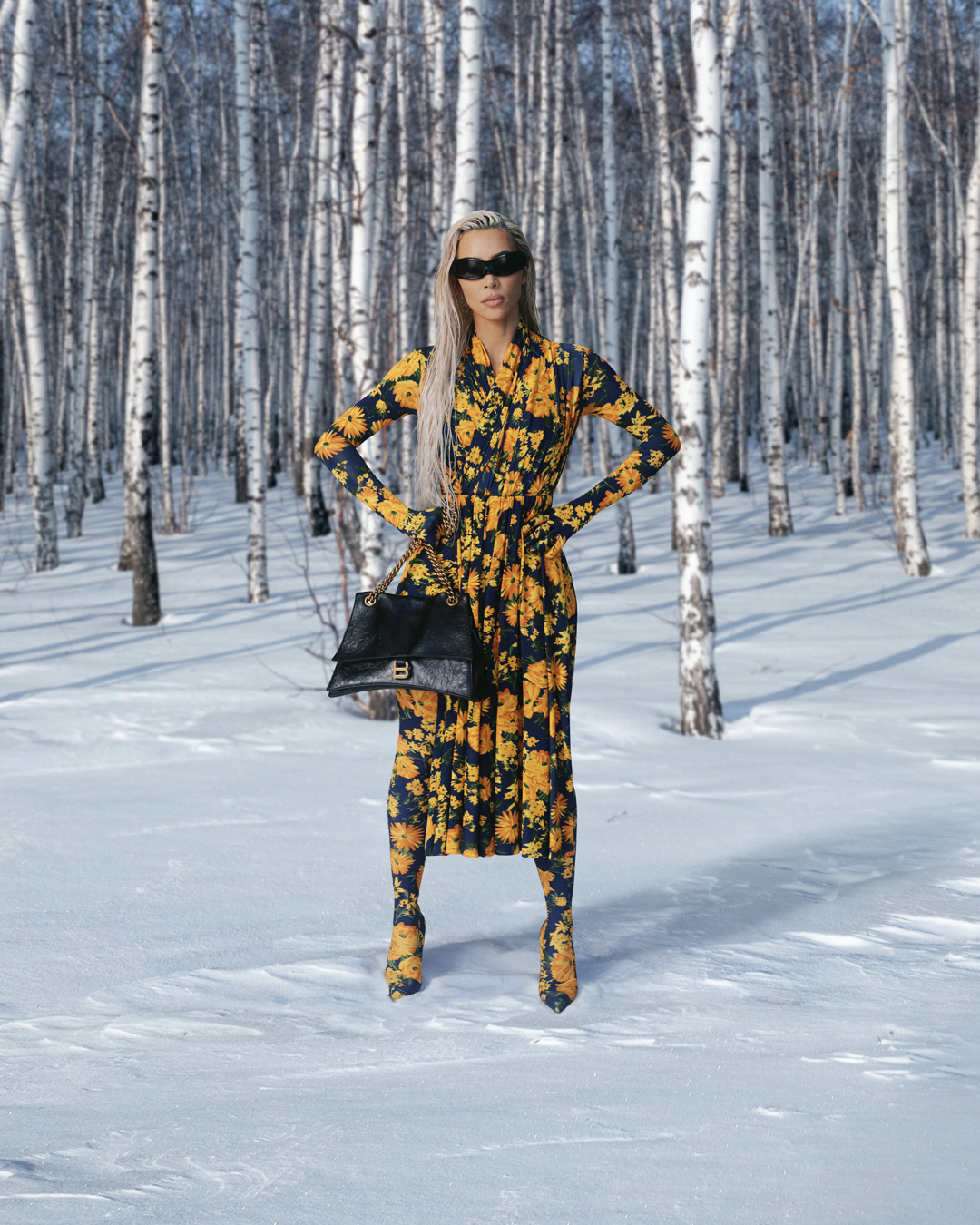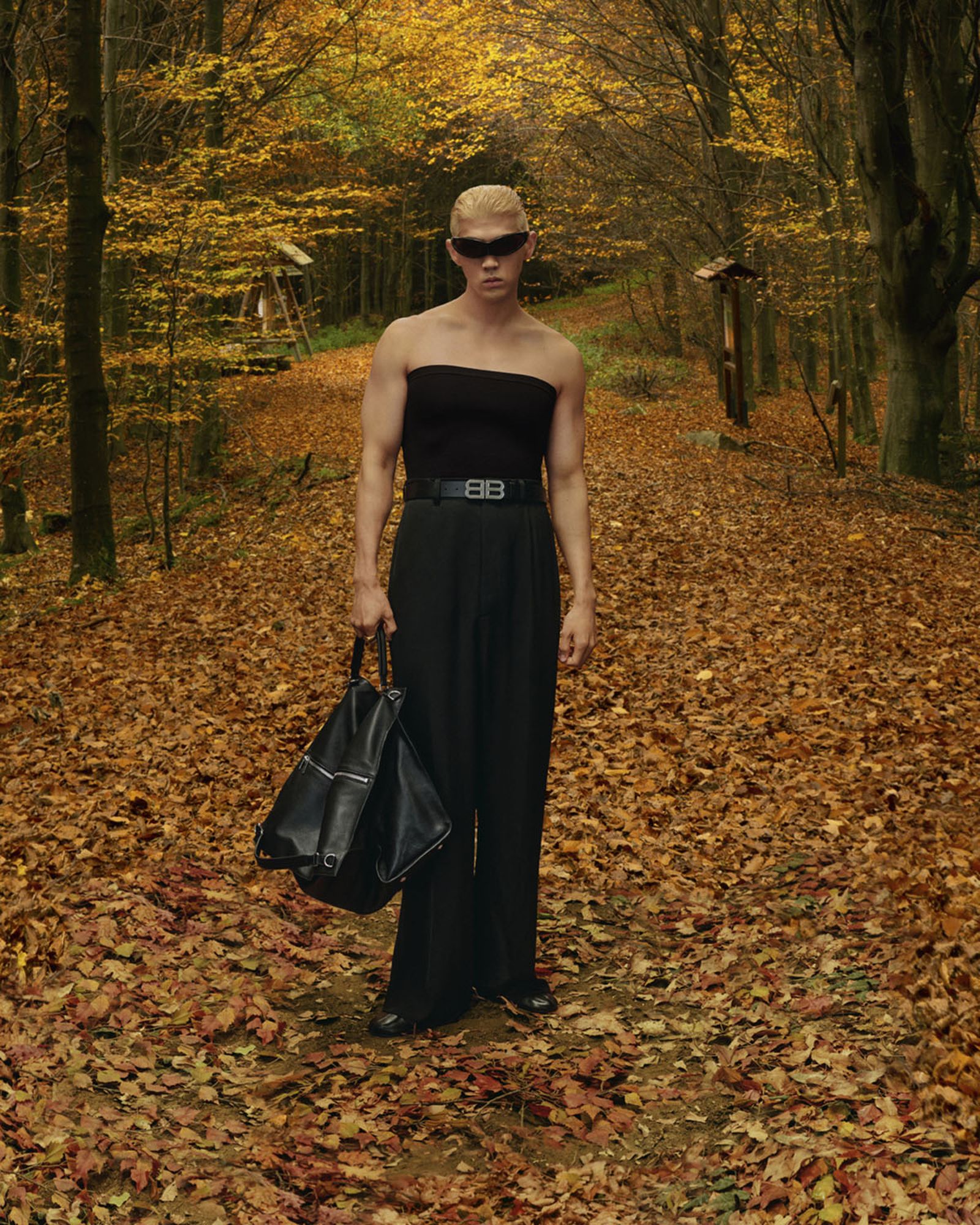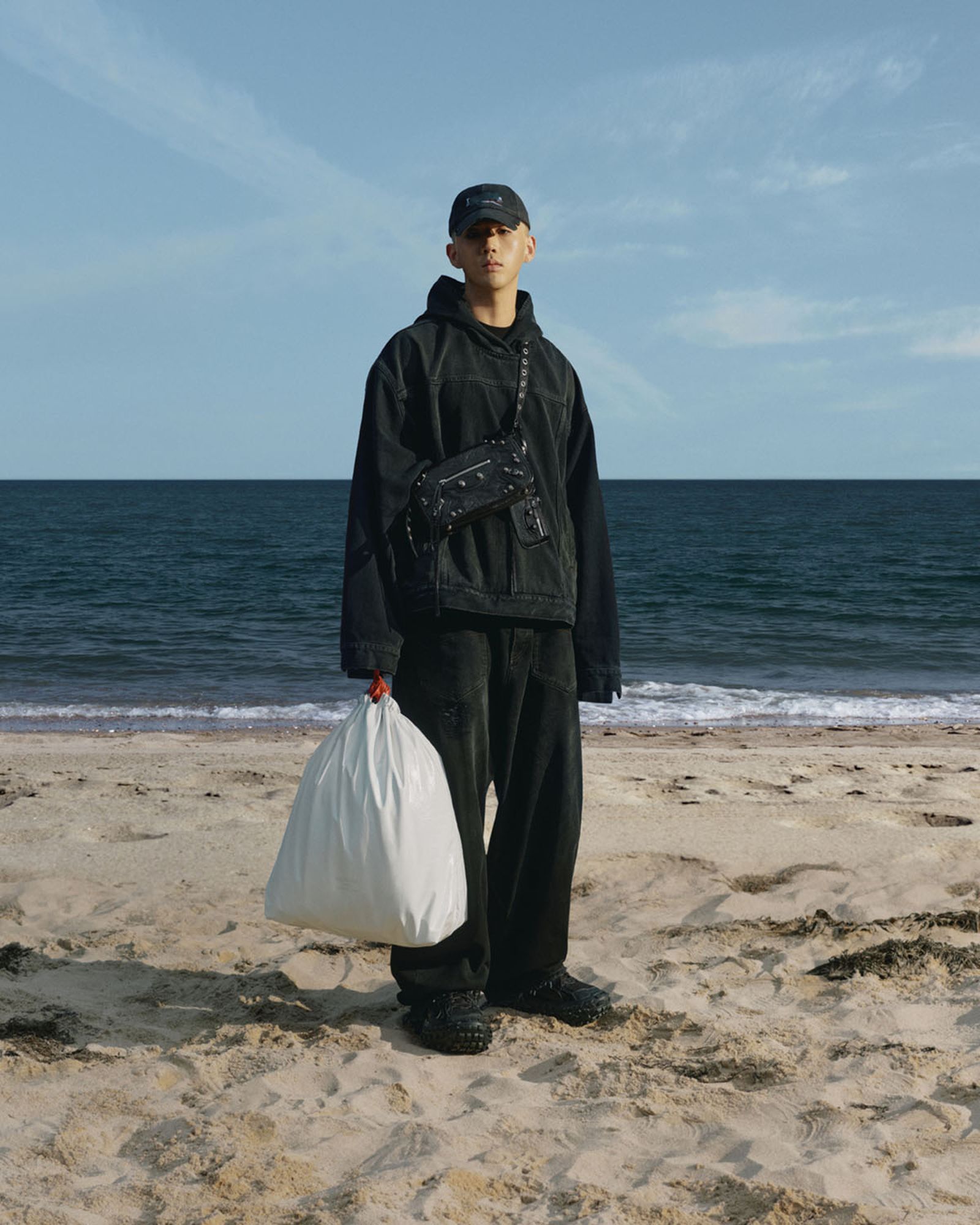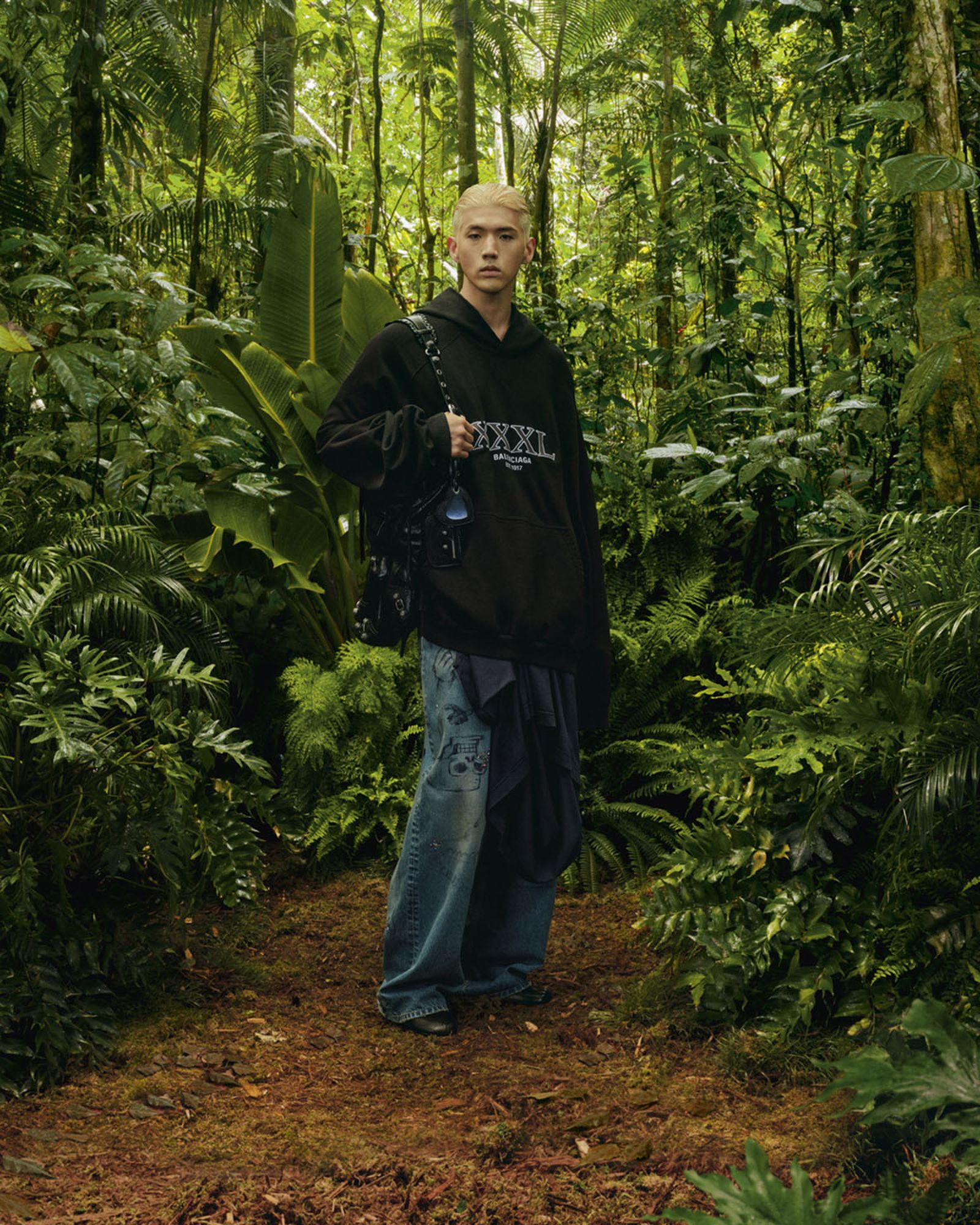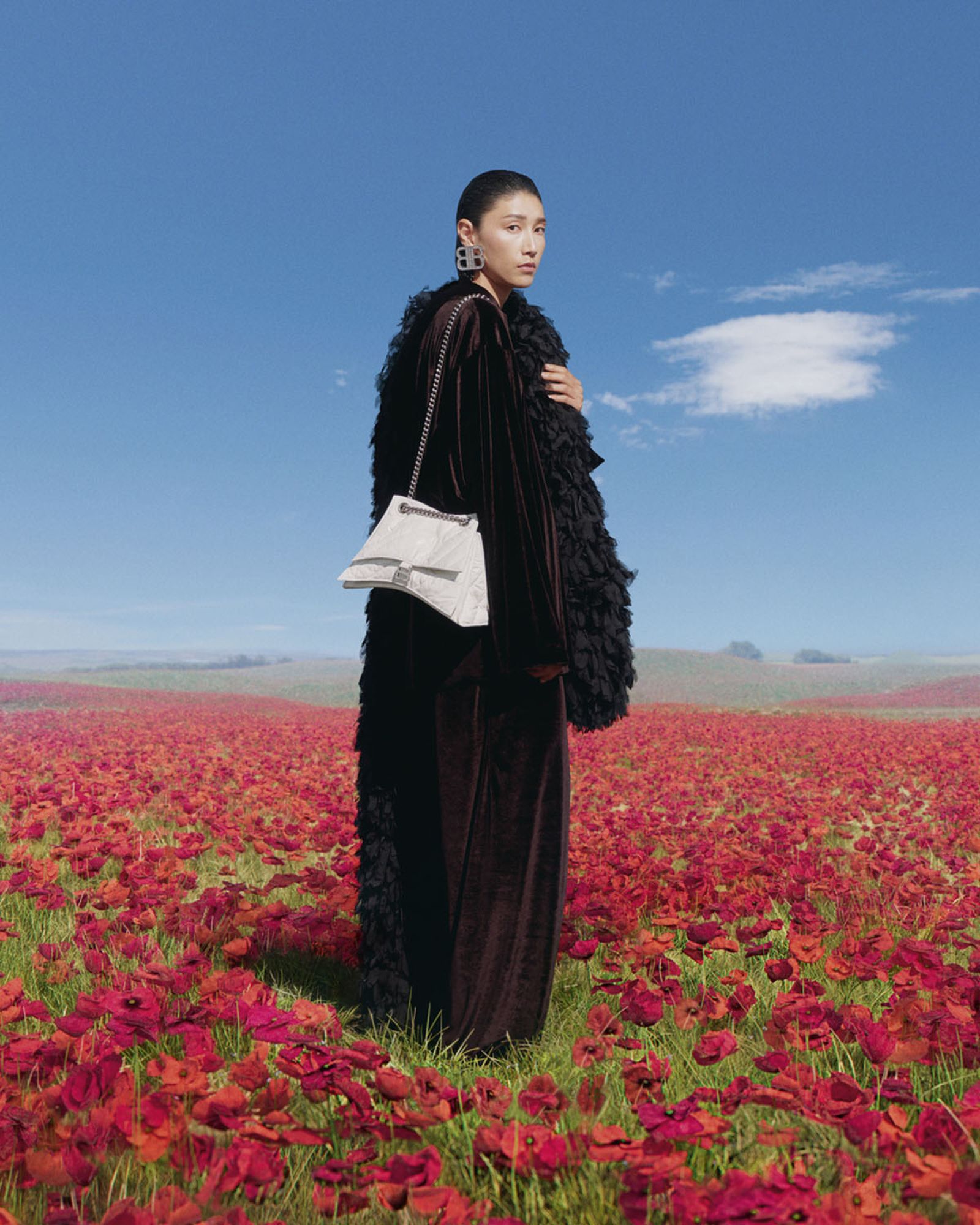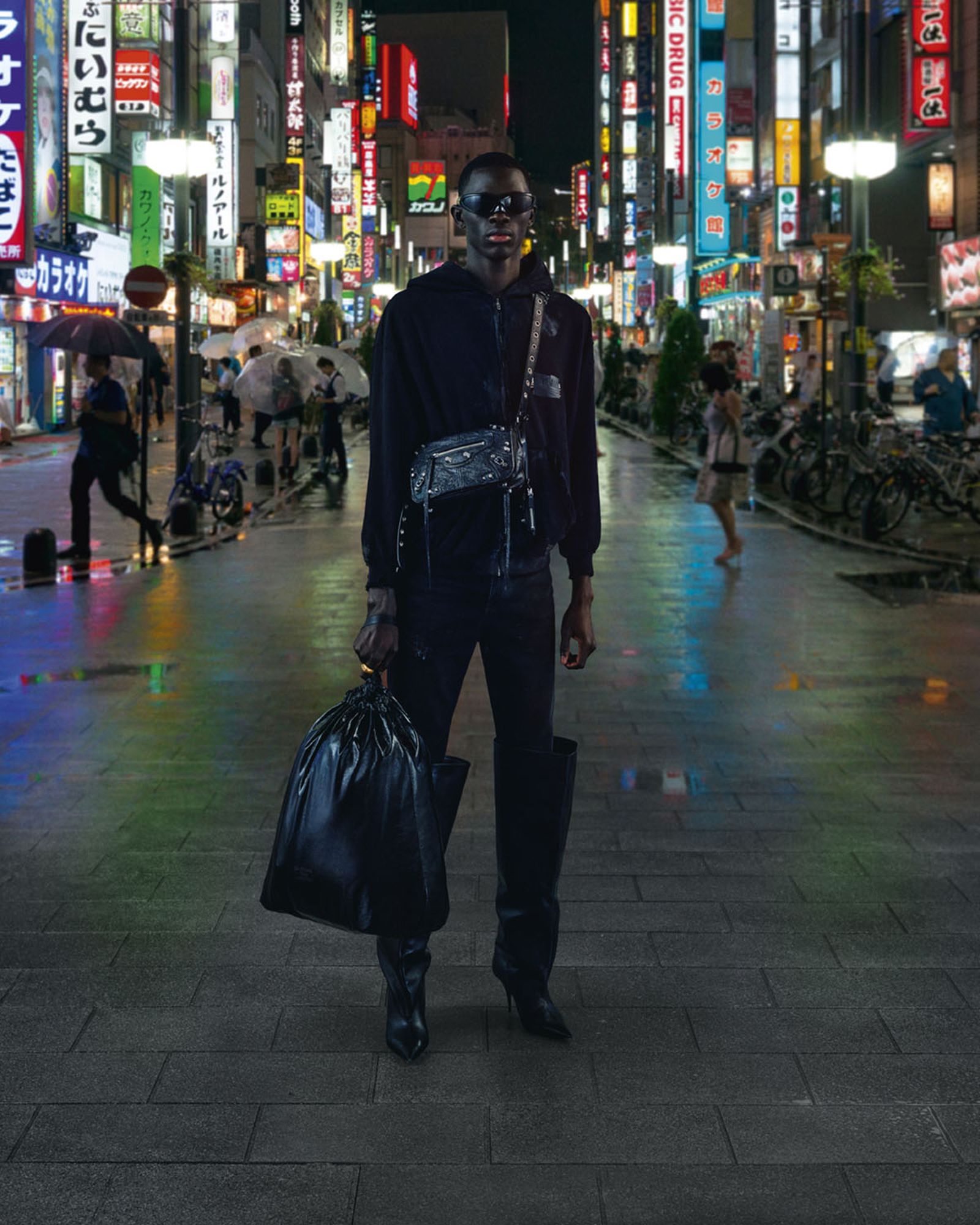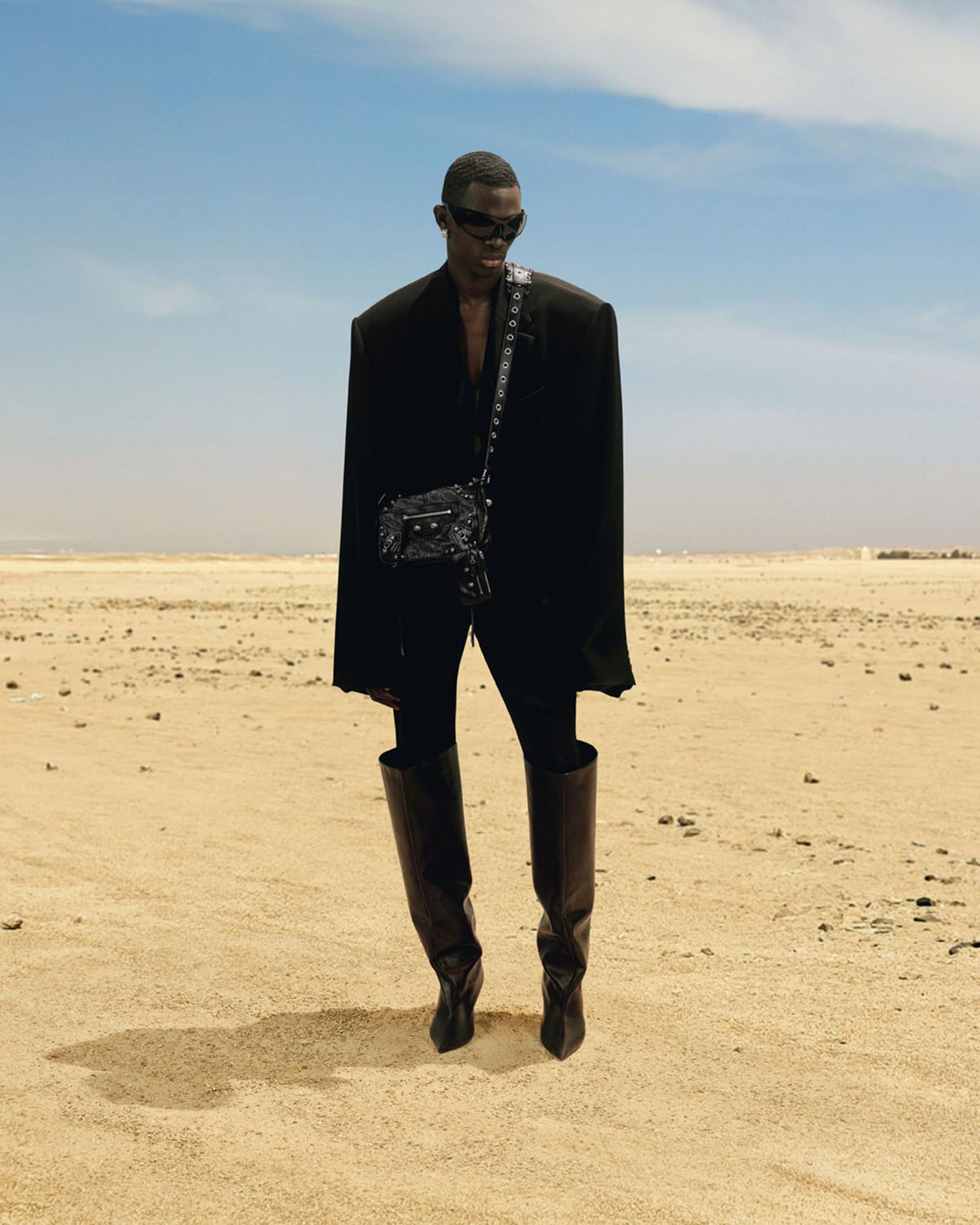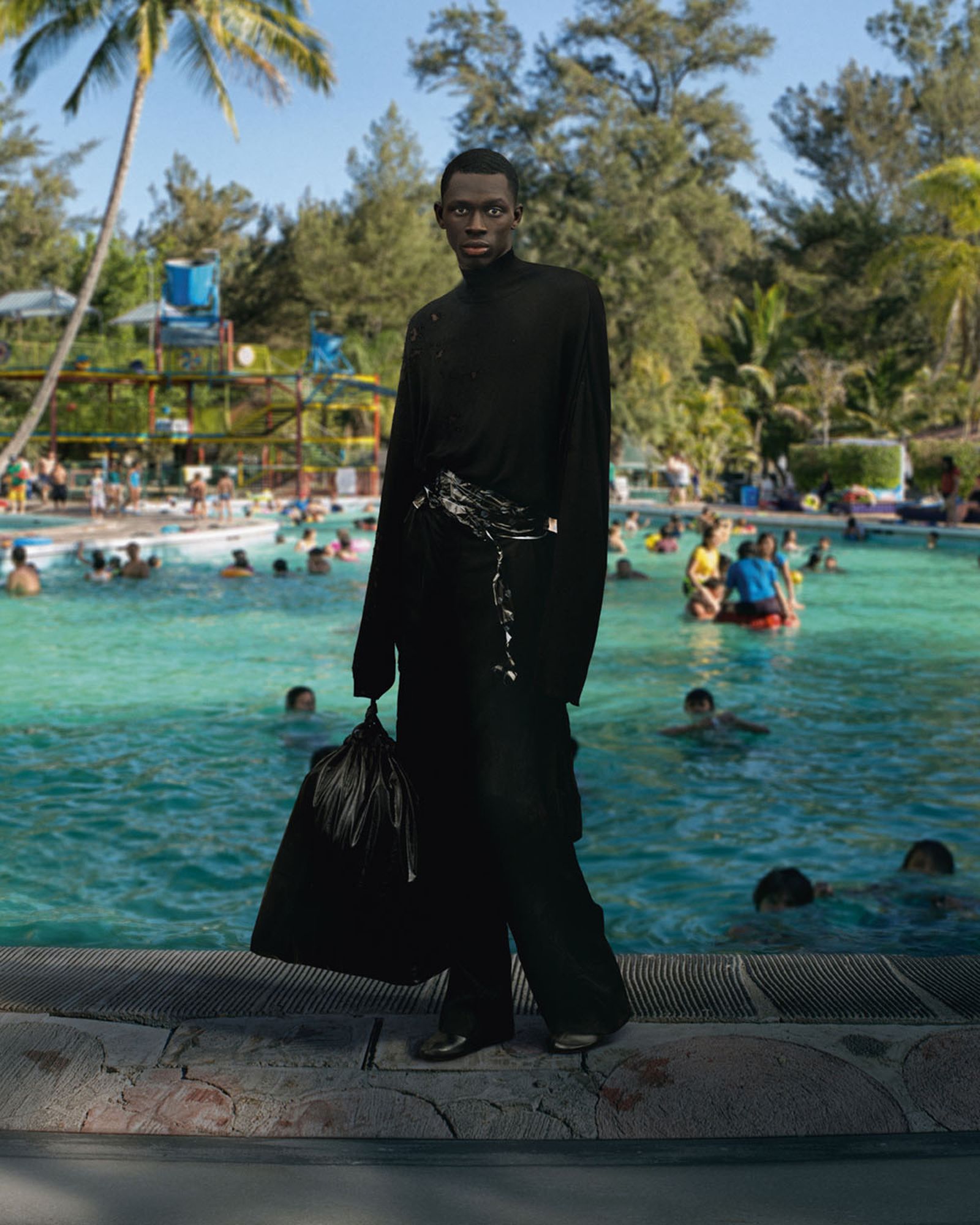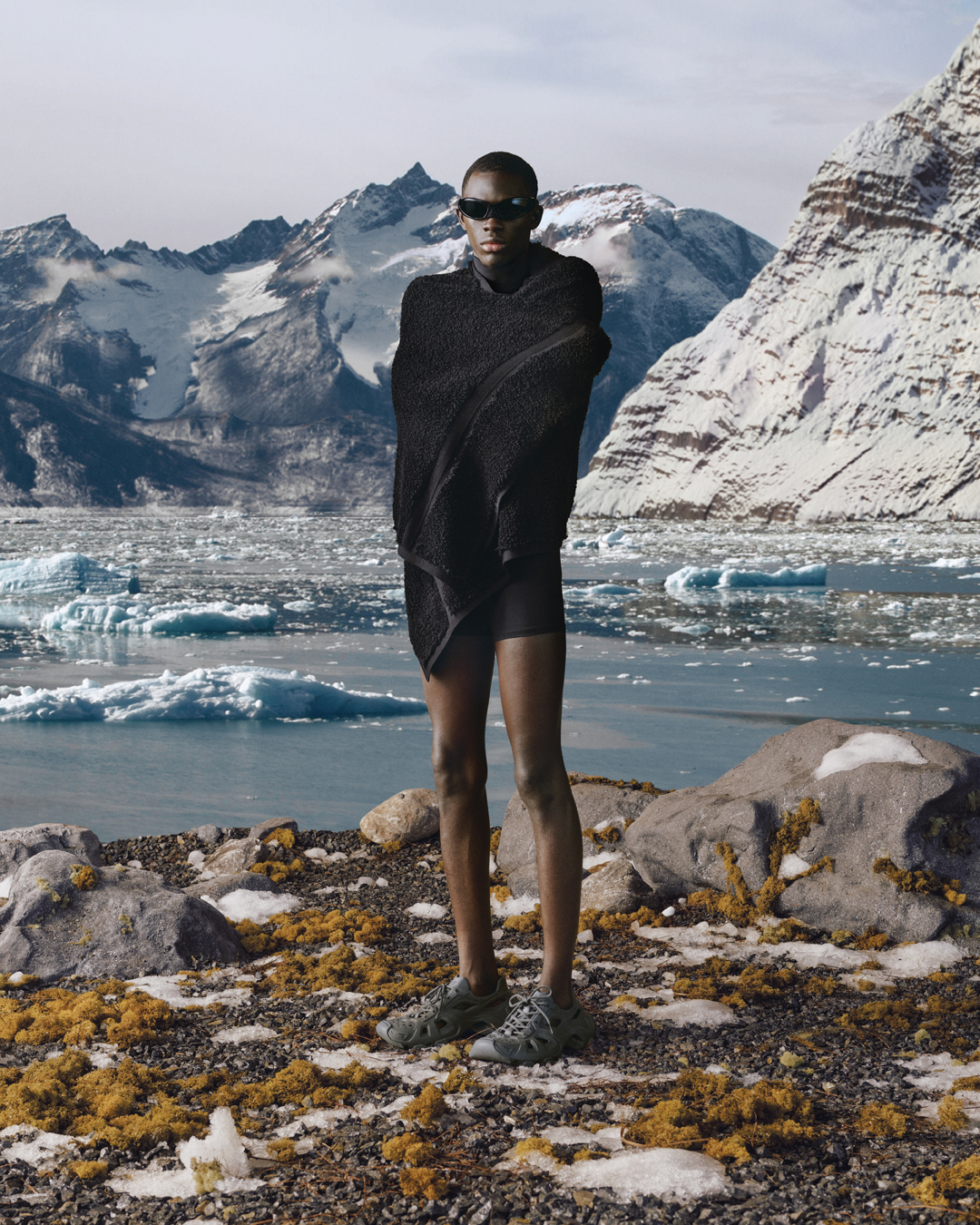 (Visited 1 times, 1 visits today)