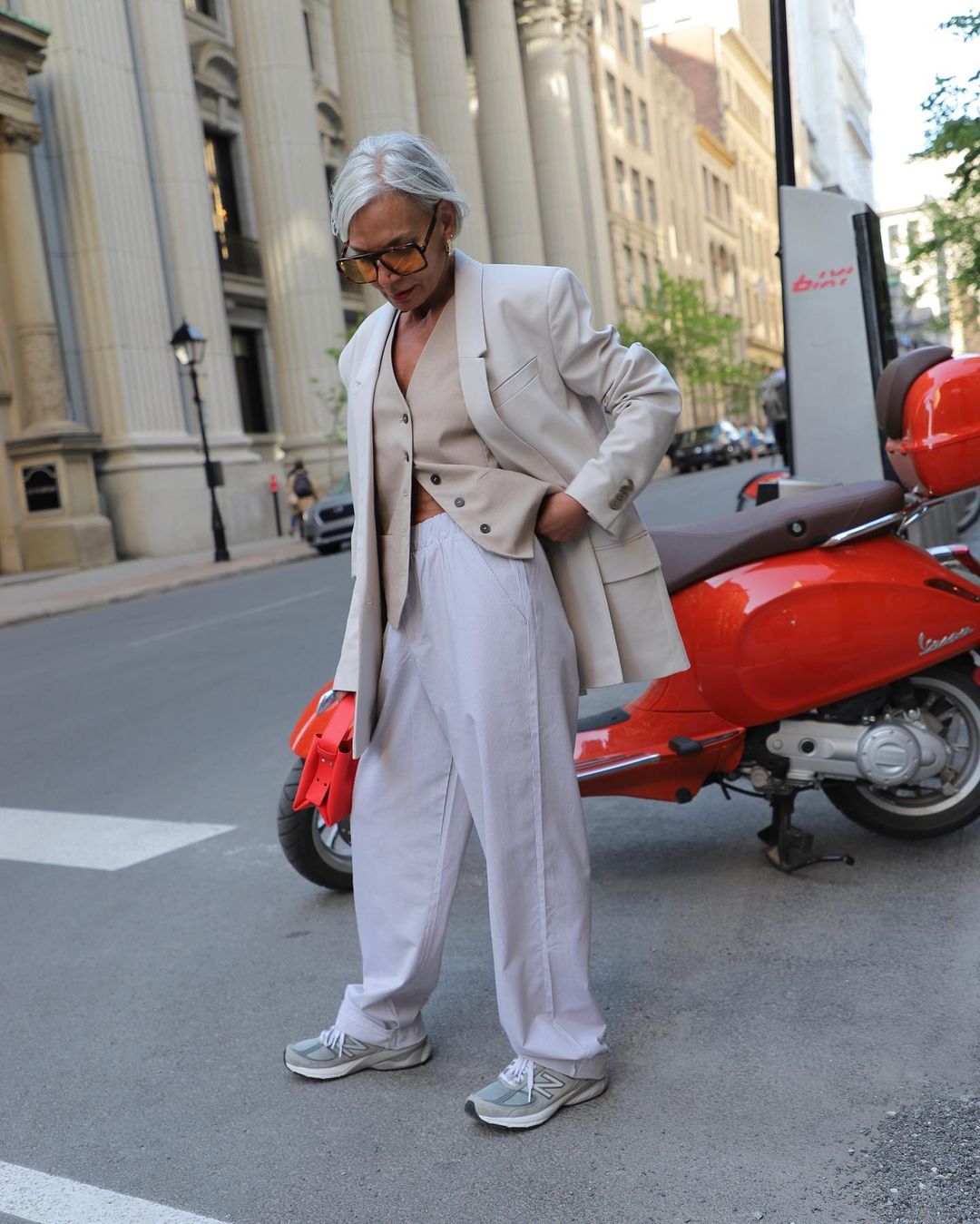 Photo via @greceghanem
Within the past year, we've seen vests rise to must-have status. This staple hasn't just dominated on the runway – but even the latest street style scene. And we can't think of a better time than fall to incorporate this layering device into your looks. There are a lot of variations you can experiment with in this department. Everything from sweater vests to tailored vests to puffer vests are worthy of holding a place in your seasonal wardrobe. Whether you opt to wear yours as a standalone piece or prefer to tack it on for added warmth, you'll be surprised at how many styling points it can add. With all the vest centric outfits that have been surfacing on Instagram, it's not hard to want to throw one on with every outfit. If you're ready to add some newness to your fall rotation, scroll on for 10 best vest outfits that prove just how versatile the staple can be.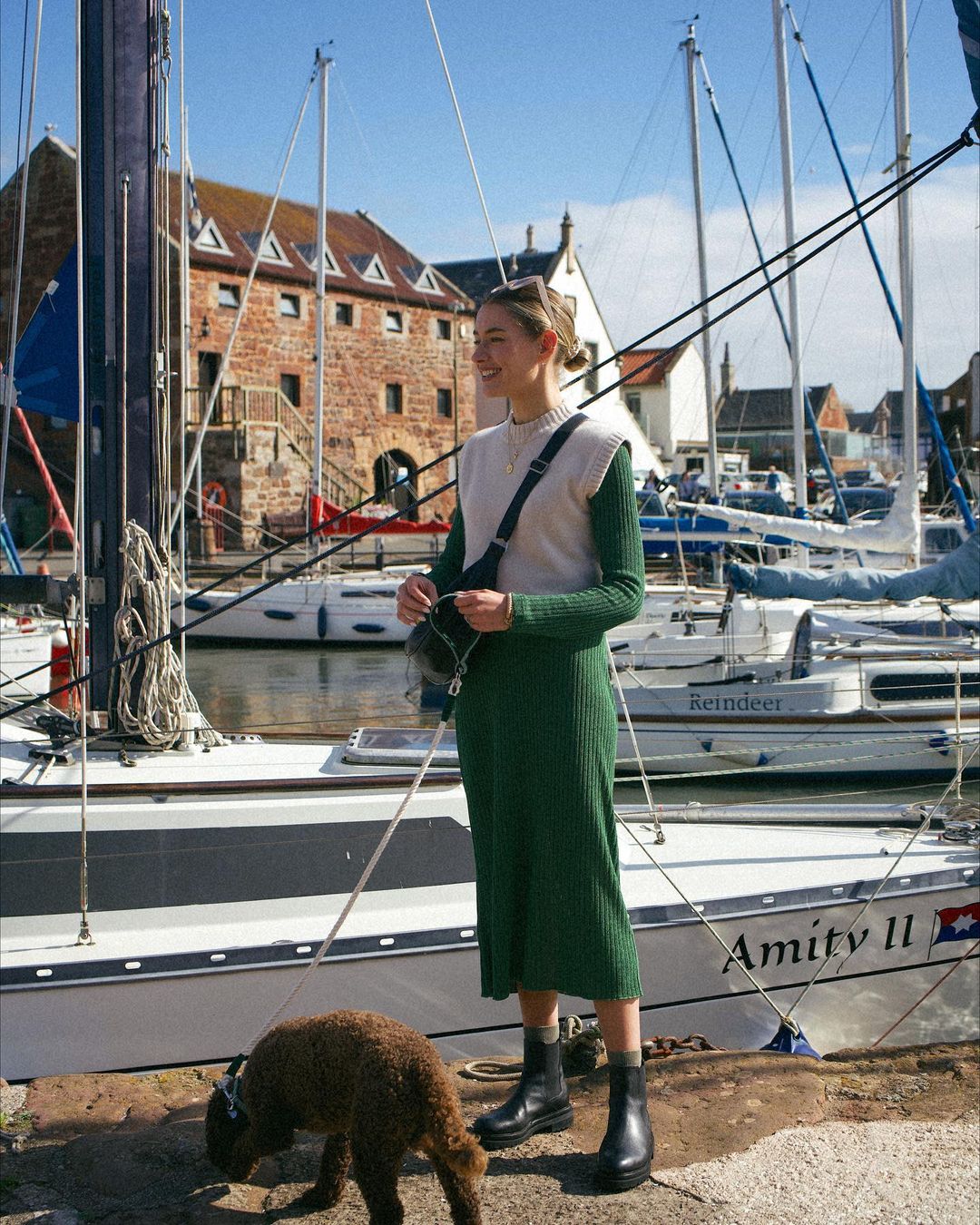 Photo via @hayley.b.daines
1) Close Knit
We're kicking off today's inspiration with none other than a sweater vest – the most coveted fabrication come autumn. It's the ideal cozy piece to assist you in transitioning your wardrobe from summer to fall. We're loving Hayley's take on it. She layers a neutral sweater vest over a forest green knit dress, then adds lug sole chelsea boots. A knit-on-knit outfit has never looked so effortless yet chic.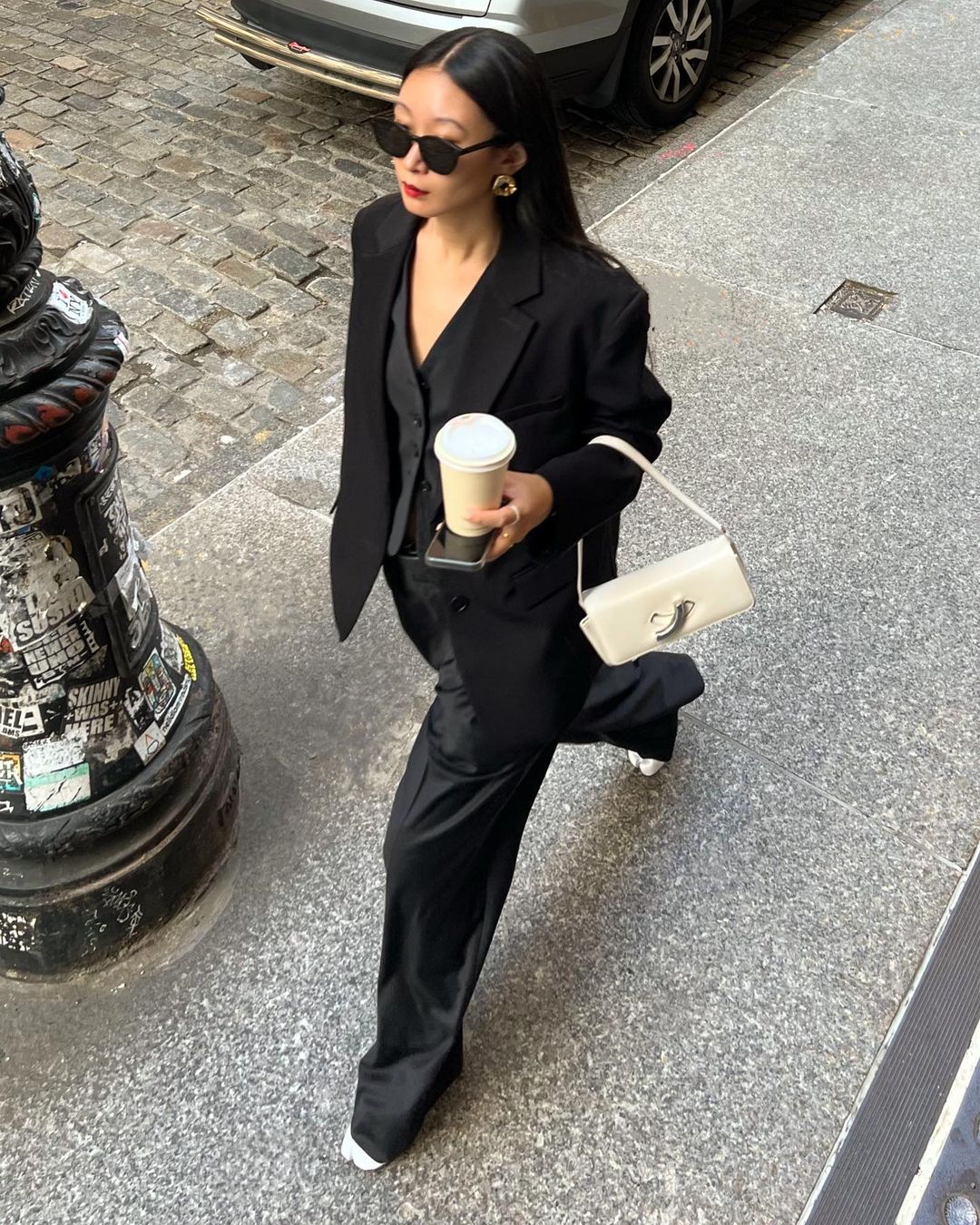 Photo via @thecarolinelin
2) Power Suit
When in doubt, one can always rely on a menswear-inspired power suit to dominate the streets. We know that tailored sets never fail to make a lasting impression. But when you add a tailored vest to a structured blazer and flowy trousers, the polished effect it yields is bound to command attention. If you want to avoid looking too "dressed up", sneakers will do the trick.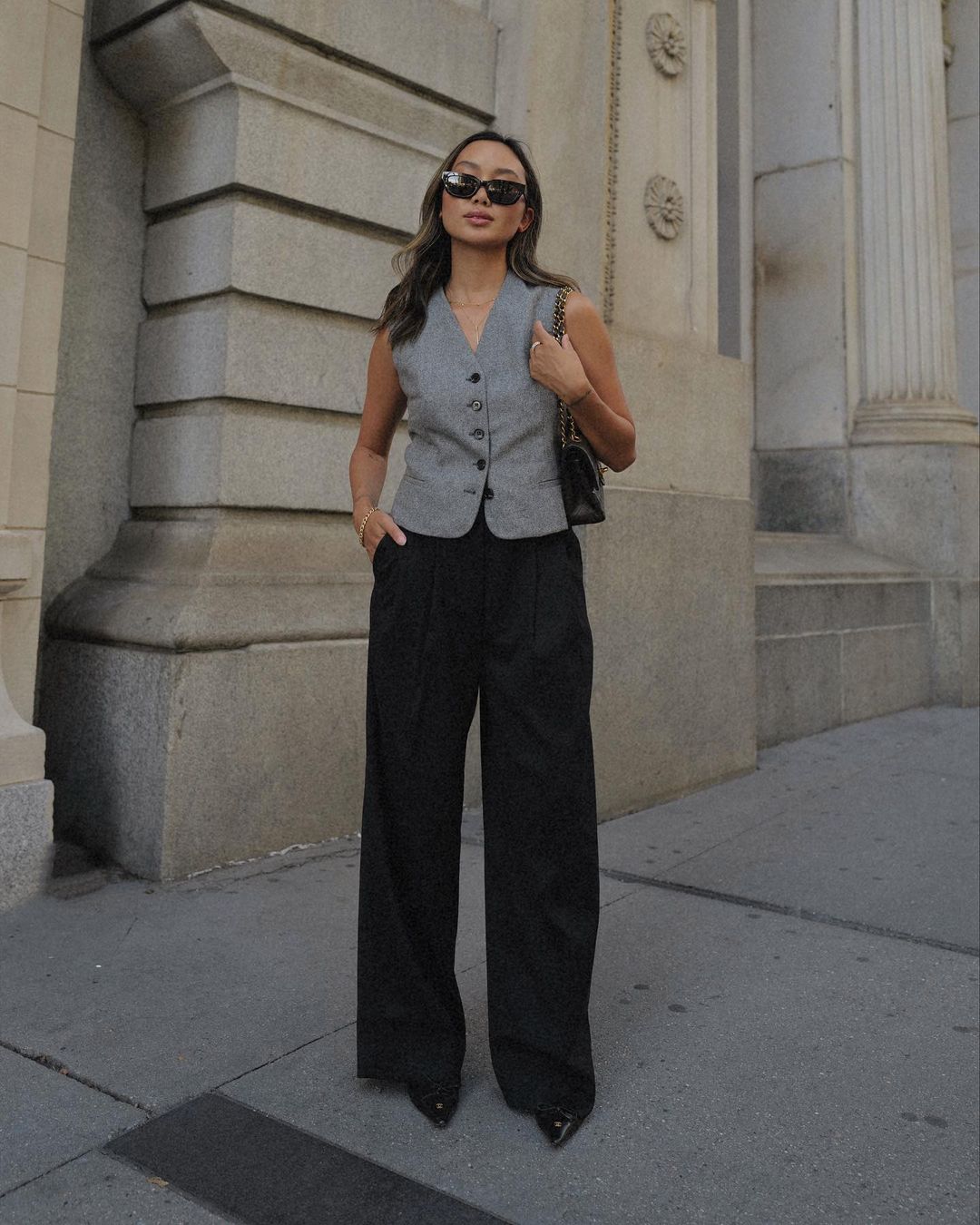 Photo via @linhniller
3) Mix and Match 
Another great styling trick to prevent the tailored vest from looking too formal is to style mismatching pieces together. For instance, Linh wears her grey vest as a standalone piece with a pair of black high-waisted pants. The contrast in color takes things down a notch. As soon as temperatures dip, you can add a turtleneck sweater or oxford shirt.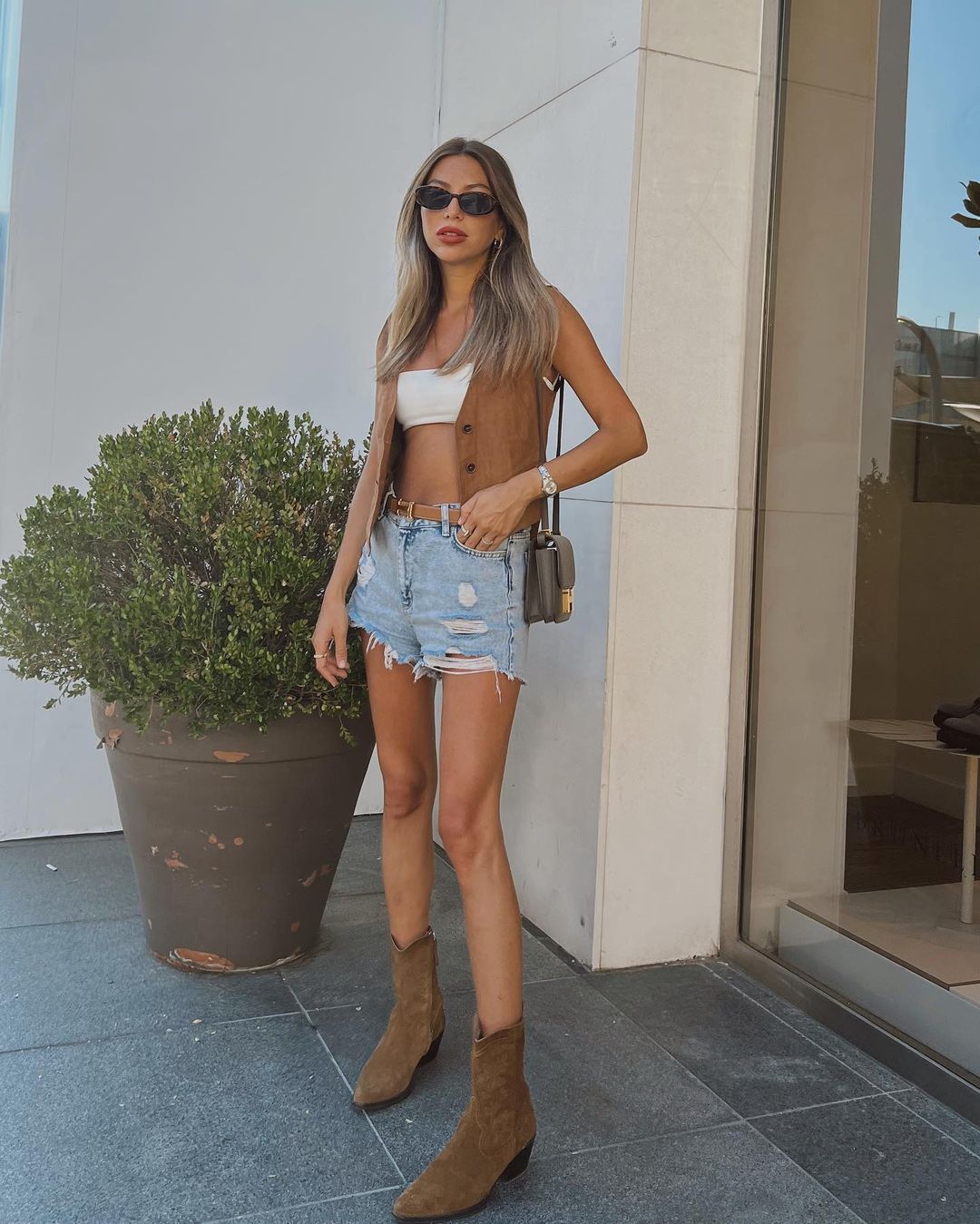 Photo via @eceetuncel
4) Western Trend
A rodeo-approved vest is a great way to tackle two trends in one look. As seen above, rustic vests in worn-down leather or soft suede materials are incredibly stylish with denim bottoms – another cowgirl must-have. Go ahead and complete the western aesthetic with cowboy boots. Although this influencer pulled off the look with cutoff shorts, it would also work with maxi skirts and baggy jeans.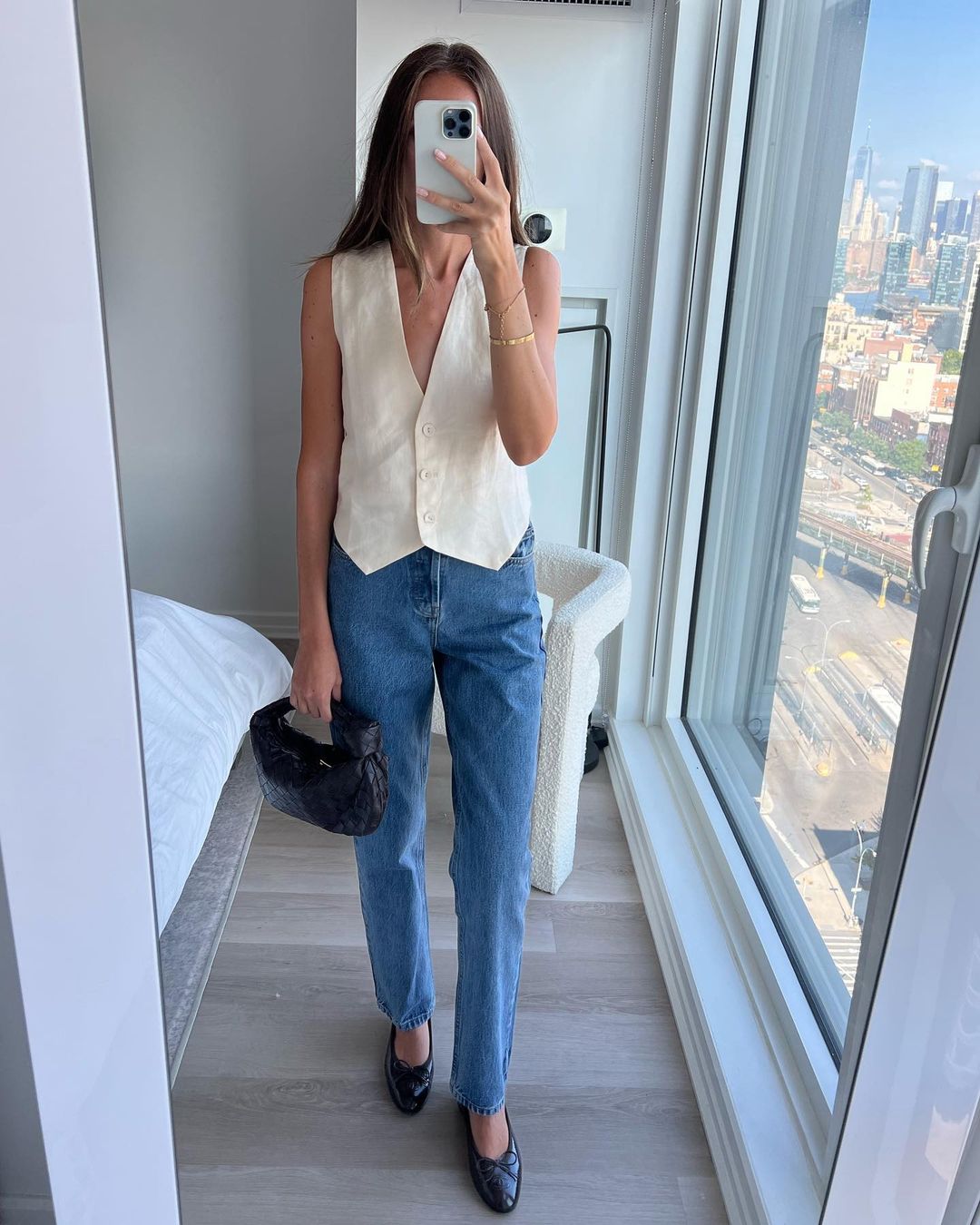 Photo via @jordannasharp
5) Classic Staples 
If the western trend is not quite your jam, you can choose to style your vest in a more minimal and classic way. This European take is ideal for those who gravitate towards a timeless sense of style. Jordanna wears her button-front vest with vintage-cut denim and further elevates the ensemble with the fall's classiest accessories. The crescent-shaped bag and ballet flats tie everything together perfectly.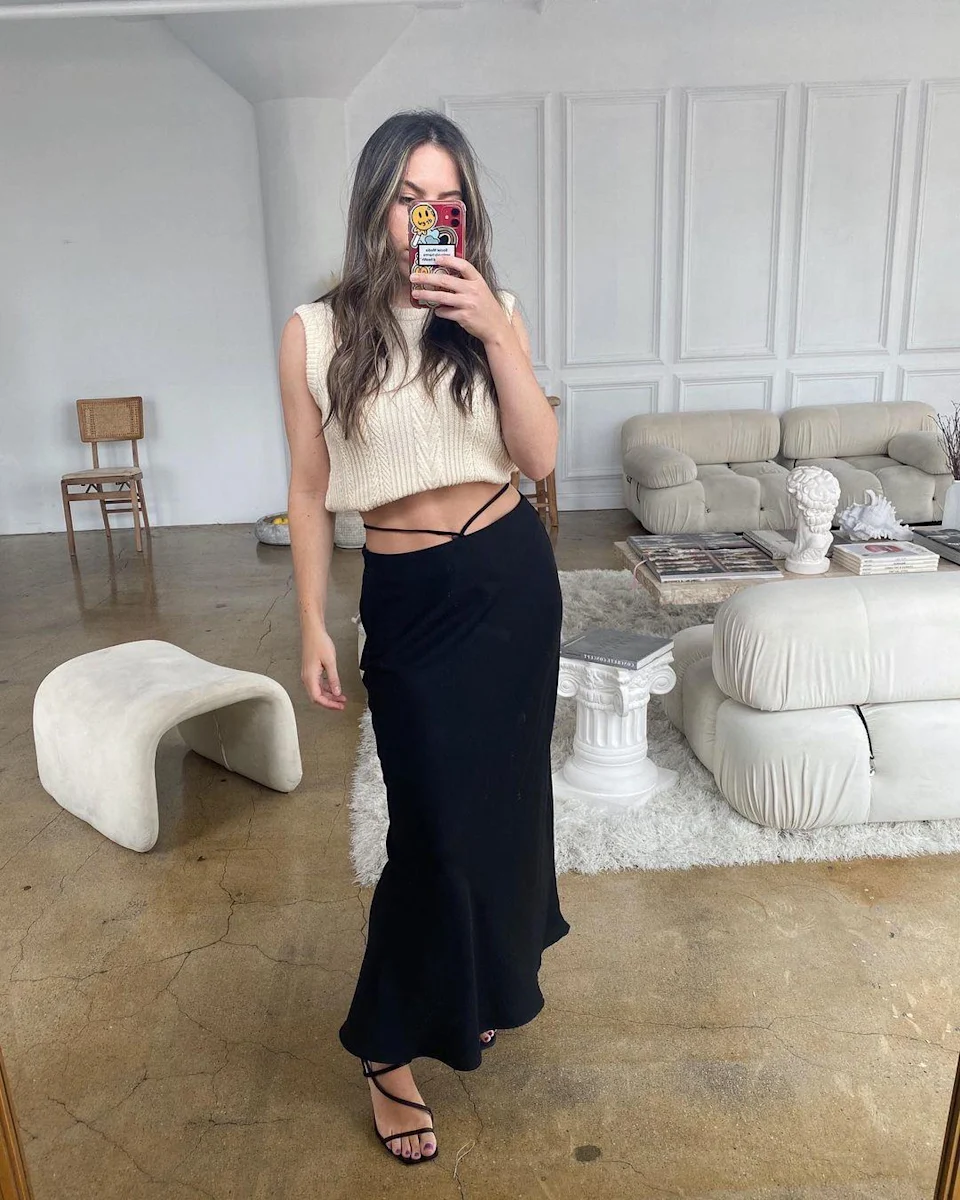 Photo via @whowhatwear
6) Slip Skirt
Vests, whether tailored or knitted, are truly fail-proof when paired with a slip skirt. A sweater vest on top makes for a nonchalant vibe while a wool vest exudes elegance. Satin slip skirts have been around for quite some time now, so we love how this trendier staple breathes new life into older pieces that might be collecting dust in your closet. The beauty of this look? It can take you from bustling weekdays to sultry nights in a heartbeat.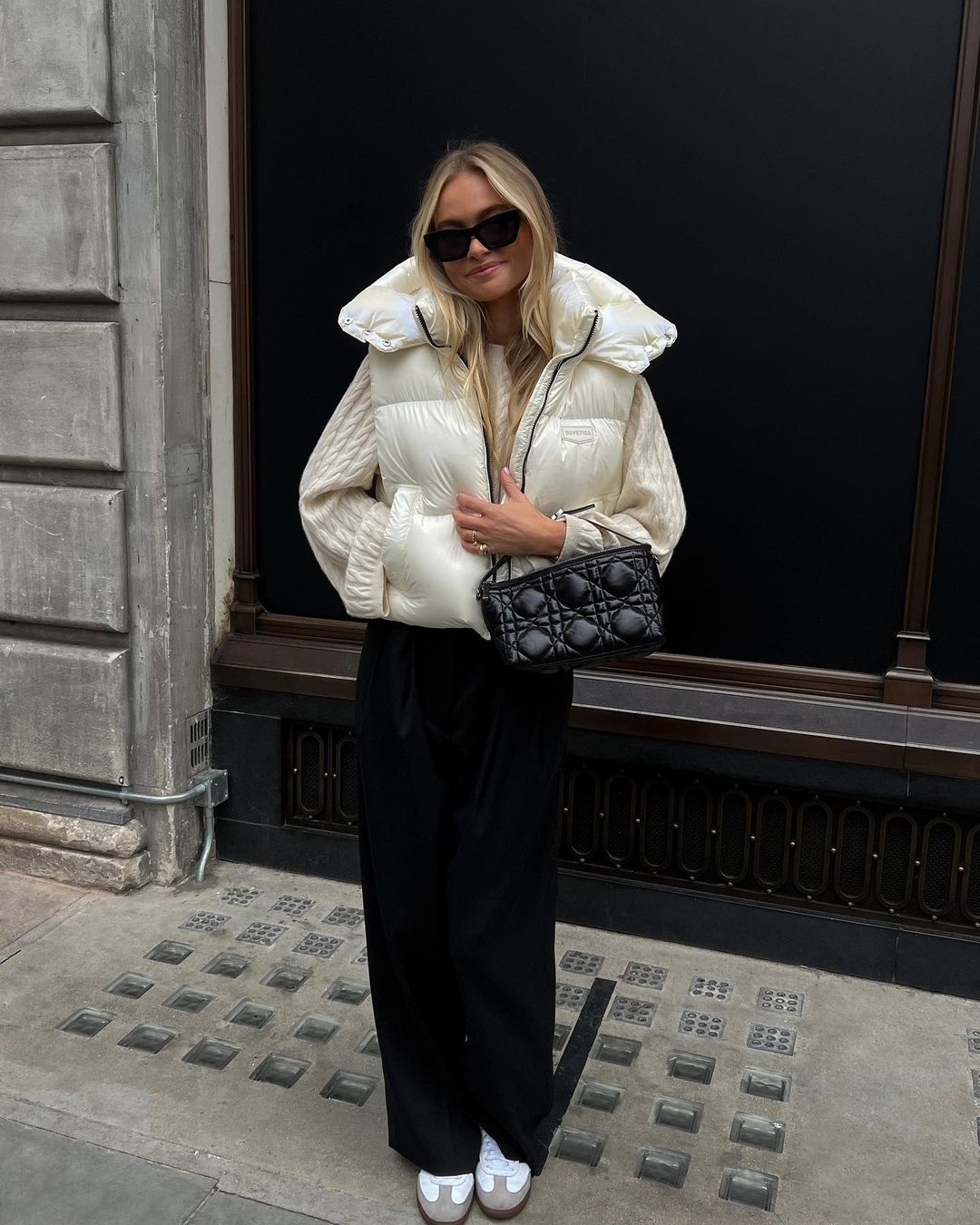 Photo via @clairerose
7) Puffer Vests
Traditionally, the puffer vest has been associated with outdoorsy activities, such as hiking and skiing. But this wintertime classic is now being adapted as a statement piece by fashion girls all over. This influencer showcases how a voluminous, cloud-like layering device can be street chic. The key is to stick to neutrals. Her cream puffer vest layers effortlessly over a cable knit sweater and pair of loose pants.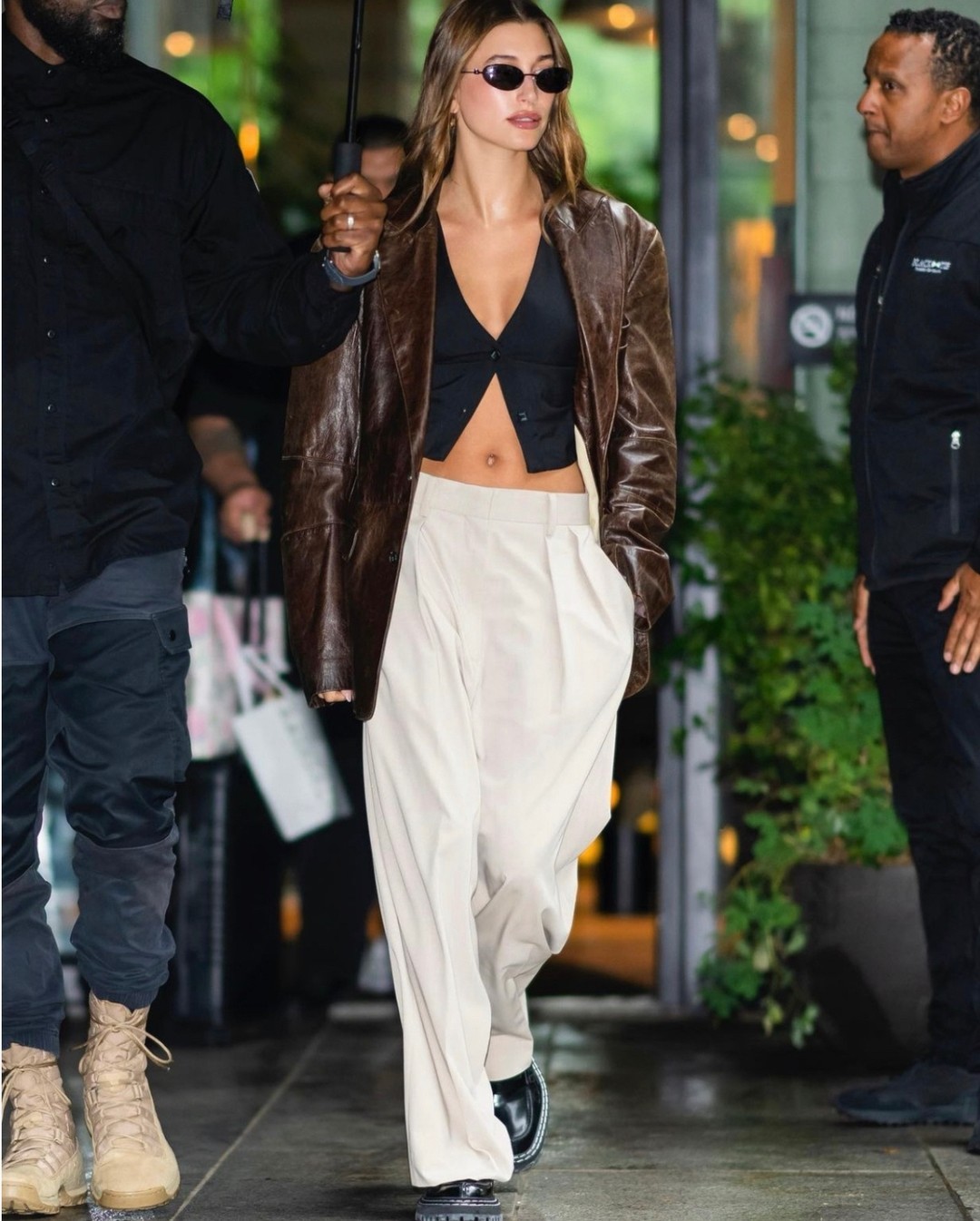 Photo via @haileybieber
8) With An Edge
The tailored trend is still going strong and if you're thinking about how you can rock it with confidence this fall, Hailey Bieber has the perfect solution. She wears her vest mostly unbuttoned, then injects a hint of edge with an oversized leather blazer and lug sole shoes. The floor-sweeping pants add to the cool girl vibes, ultimately marrying style and comfort.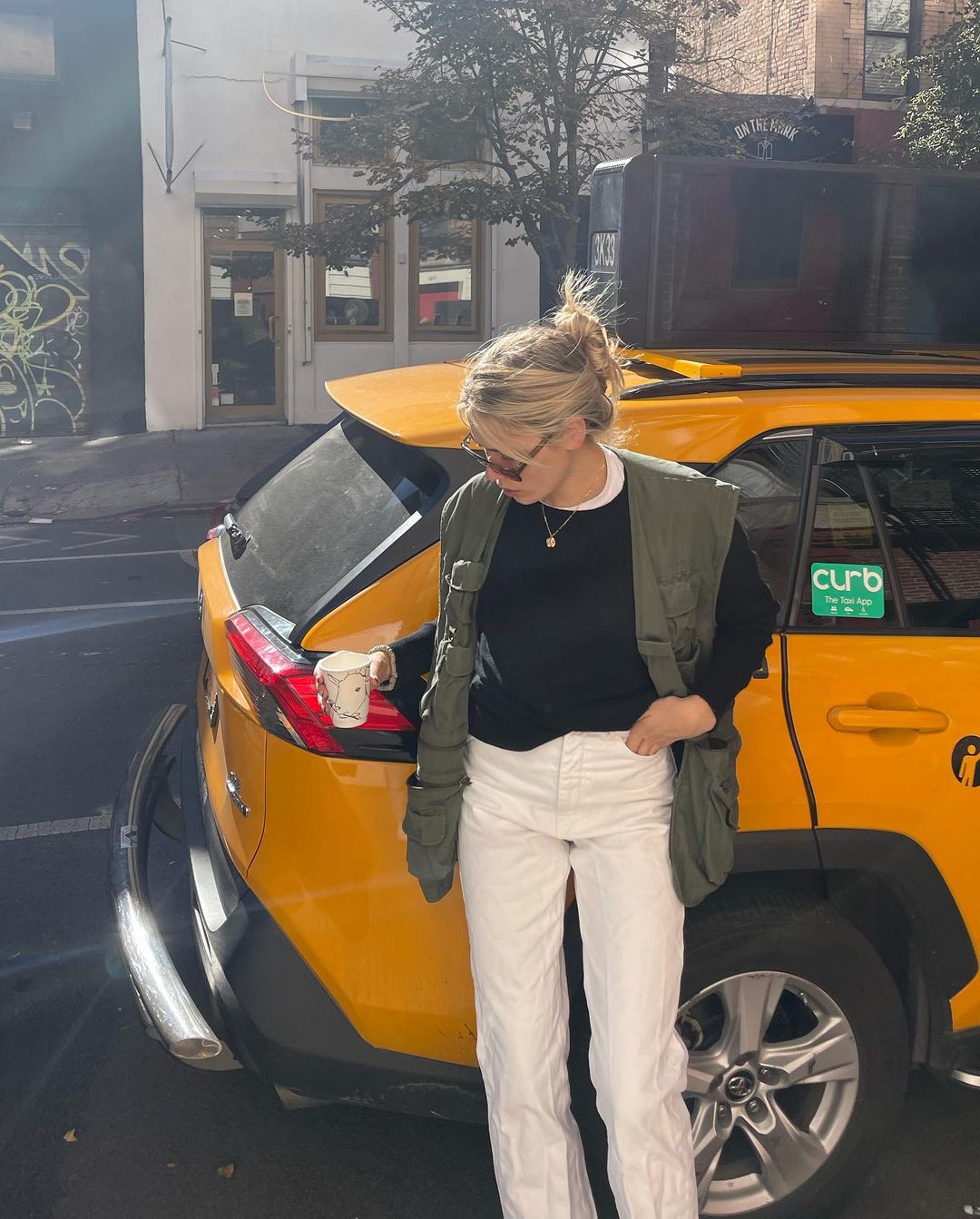 Photo via @margot.lee
9) Utility Vest
In addition to structured vests and sleeveless knits, we also wanted to highlight the merits of a utility vest. Outside of the coveted gorpcore inspired aesthetic it produces, utilitarian vests are worth the investment merely for the ample pocket space. You can easily ditch your handbag at home for a hands-free day out in the city when wearing this stylish variation. Keep the utilitarian vibes going by wearing the vest with a simple long sleeve top and some relaxed jeans.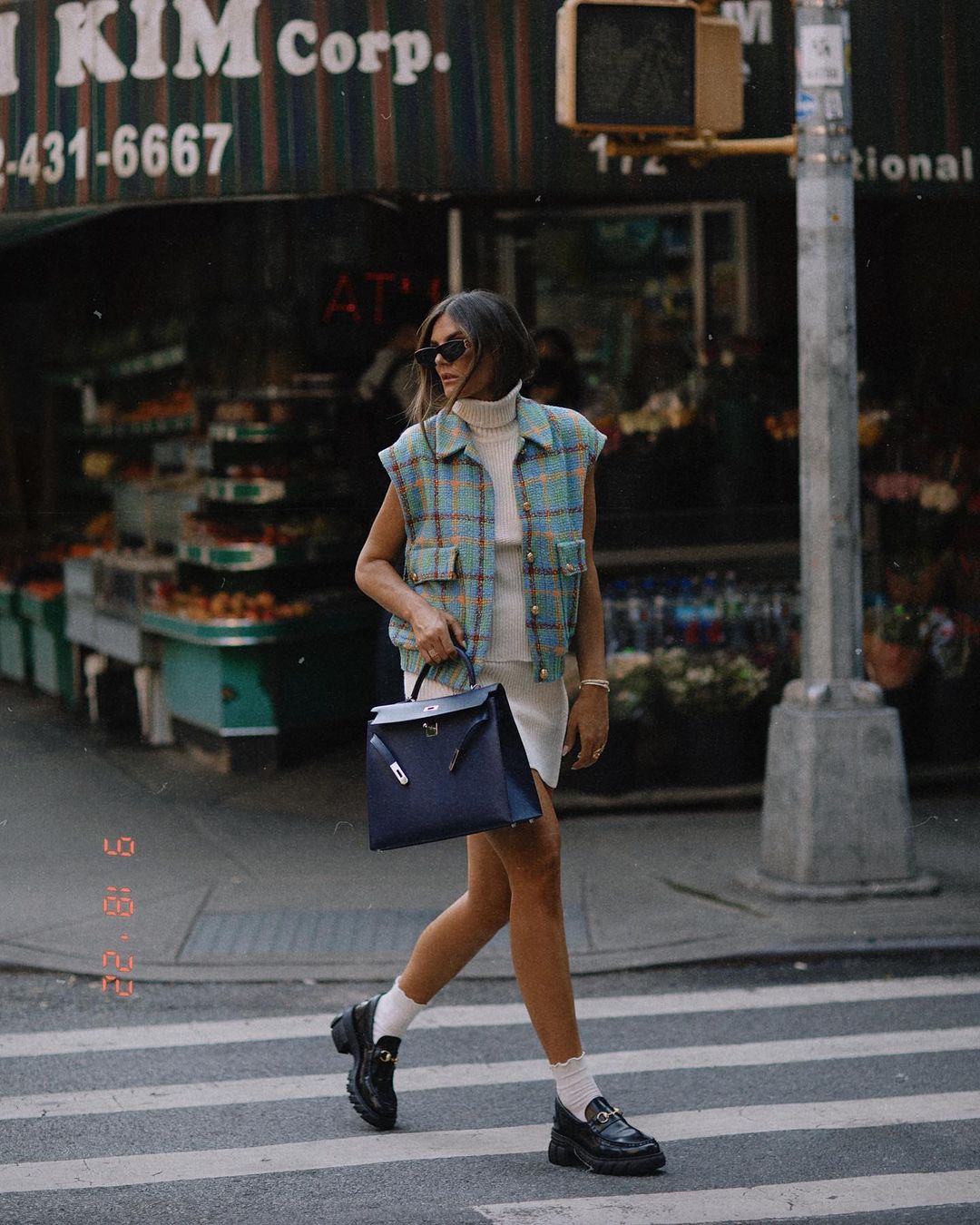 Photo via tezza.barton
10) Plaid Vest
There is nothing that can get you in the mood for cooler weather than a cozy plaid print. The first item that might come to mind is a plaid flannel but we are here to re-introduce the plaid vest. The heritage piece is no longer reserved for the prep school classroom. To prevent it from skewing too academia, choose an unexpected color combination, like Pacific Blue or Aqua, then shrug it on with a matching skirt set. 

(Visited 1 times, 1 visits today)