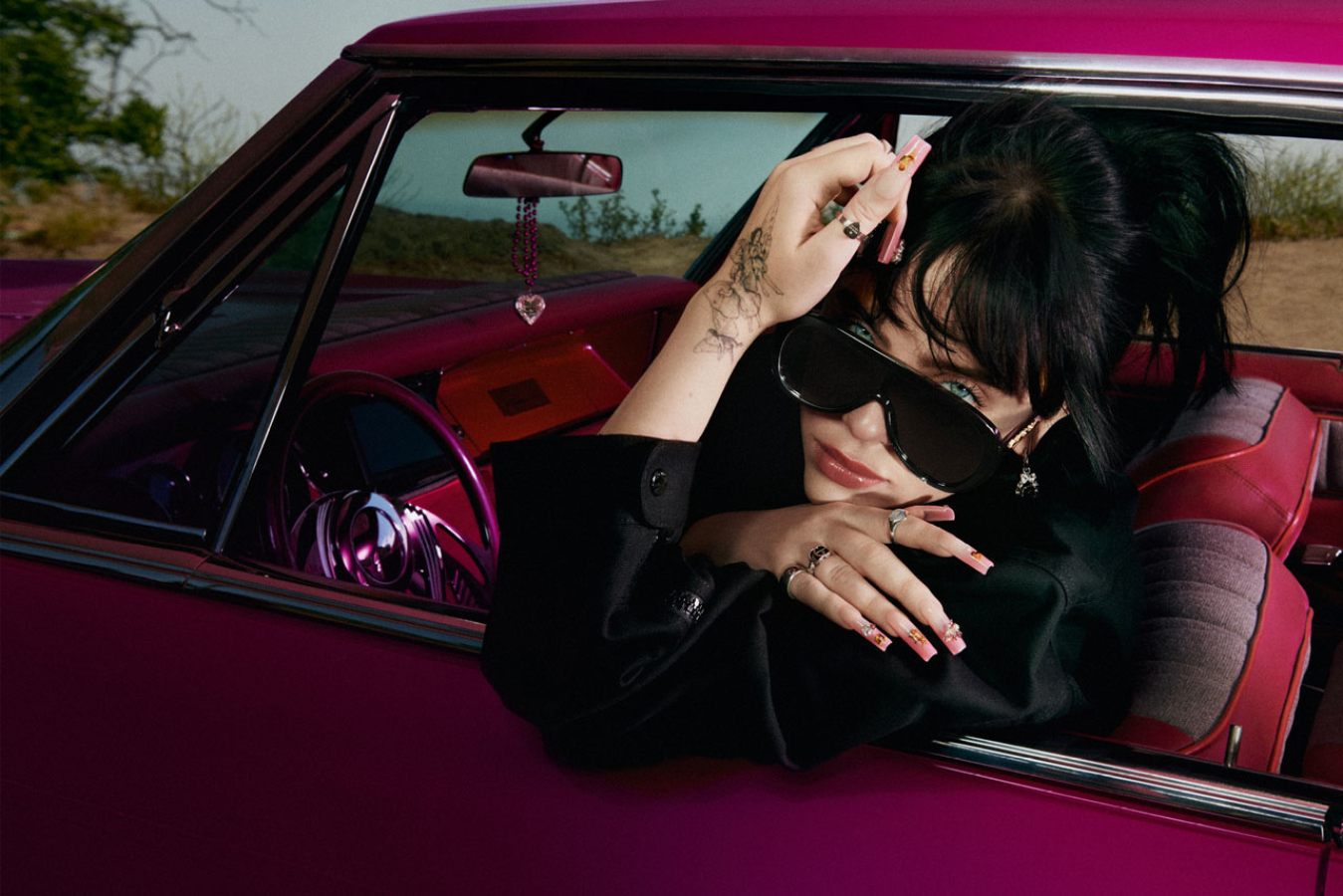 Fresh from launching their Fall 2022 campaign with a Stanley Kubrick inspired twist, Italian luxury label, Gucci, is back for more. World renowned singer and song-writer, Billie Eilish, has had a long, close-knit relationship with Gucci for quite some time now. But the duo has taken their partnership to the next level. Billie just debuted as the face of the fashion house's latest eyewear collection. Ahead, you will find all of the details filled with mysterious allure and modern sophistication.
The new campaign is complete with a one minute, noir aesthetic promo video along with a series of stills directed by Harley Weir. The visuals depict the singer cruising around Hollywood Hills in a hot pink, retro-inspired car. Of course, she is sporting Gucci's latest eyewear throughout. The clip shows her in a pair of oversized, 80's-esque sunglasses complete with the Gucci logo dripped out in gold on the side of the frames. Other flicks from the Gucci eyewear campaign include a pair of pink cat-eye shades, which also boast a similar nostalgic feeling. 
In an official press release, Gucci shares how the use of vintage automobiles is meant to explore "symbolic extensions of those who drive them, revealing their intentions, motivations, and personality." Thus, we can loosely translate this into the idea that the newest Gucci eyewear is posed so you can have a chic pair of sunglasses for every occasion. 
You can now shop the Gucci Eyewear collection, which contains both sunglasses and opticals, on Gucci.com.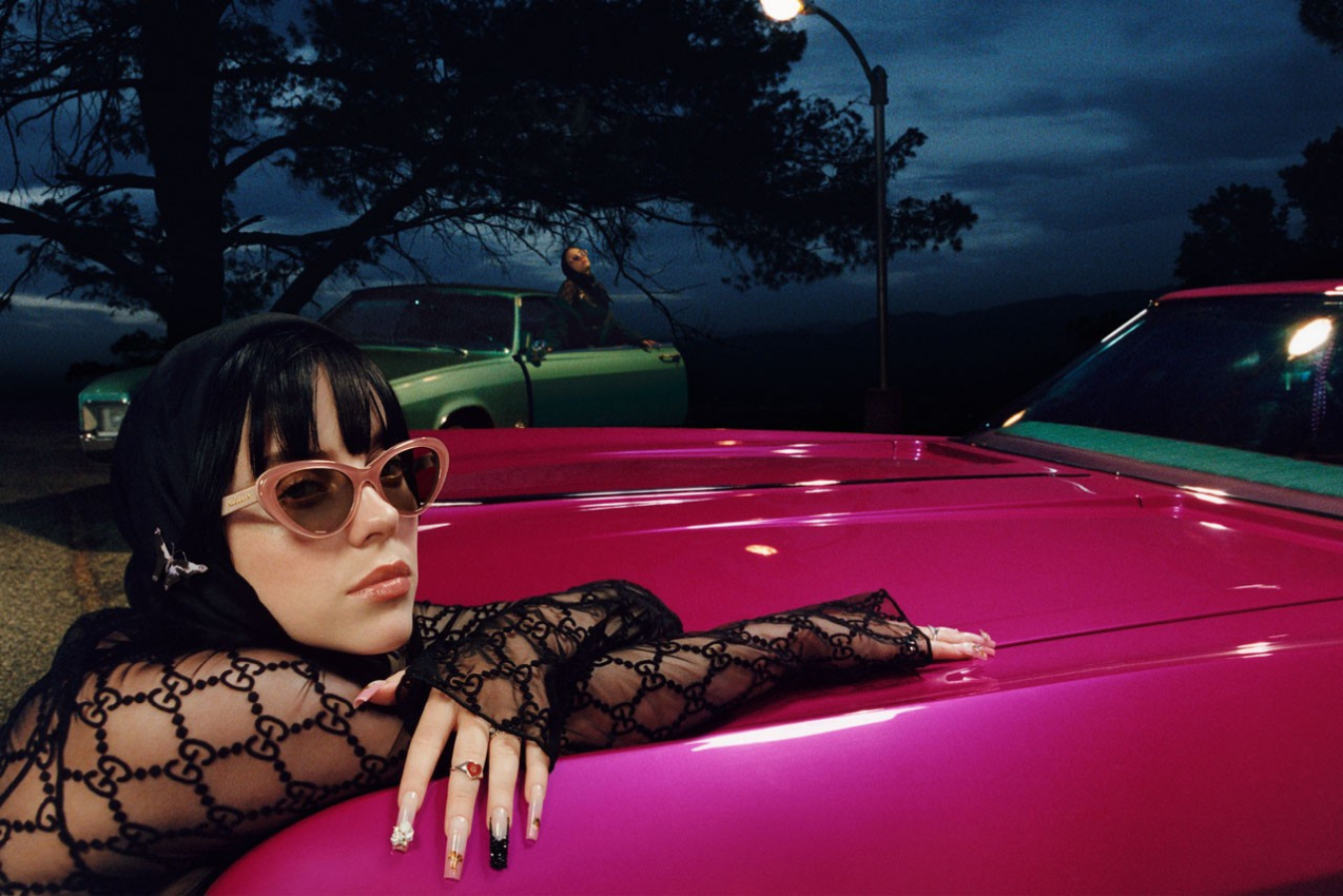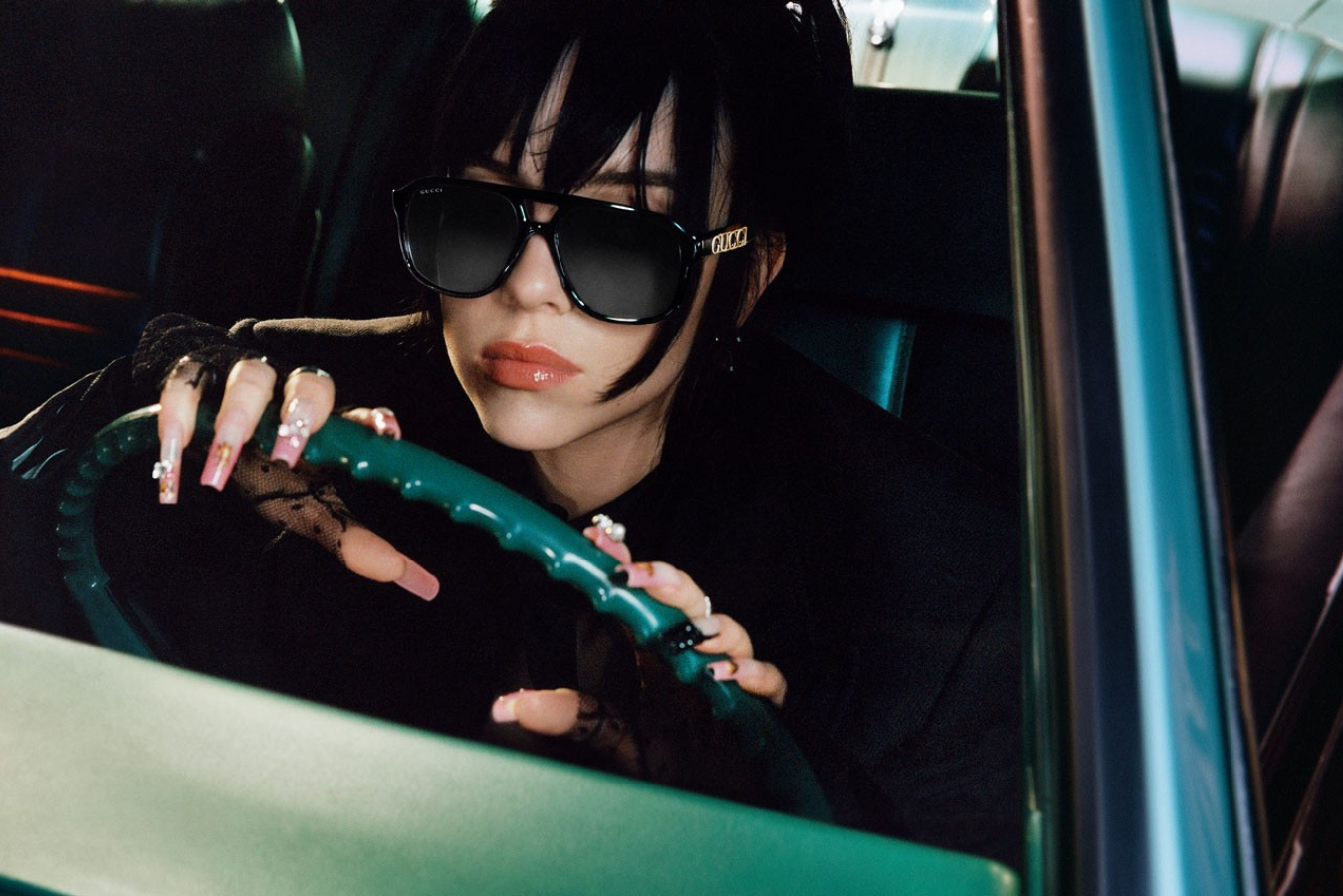 (Visited 1 times, 1 visits today)