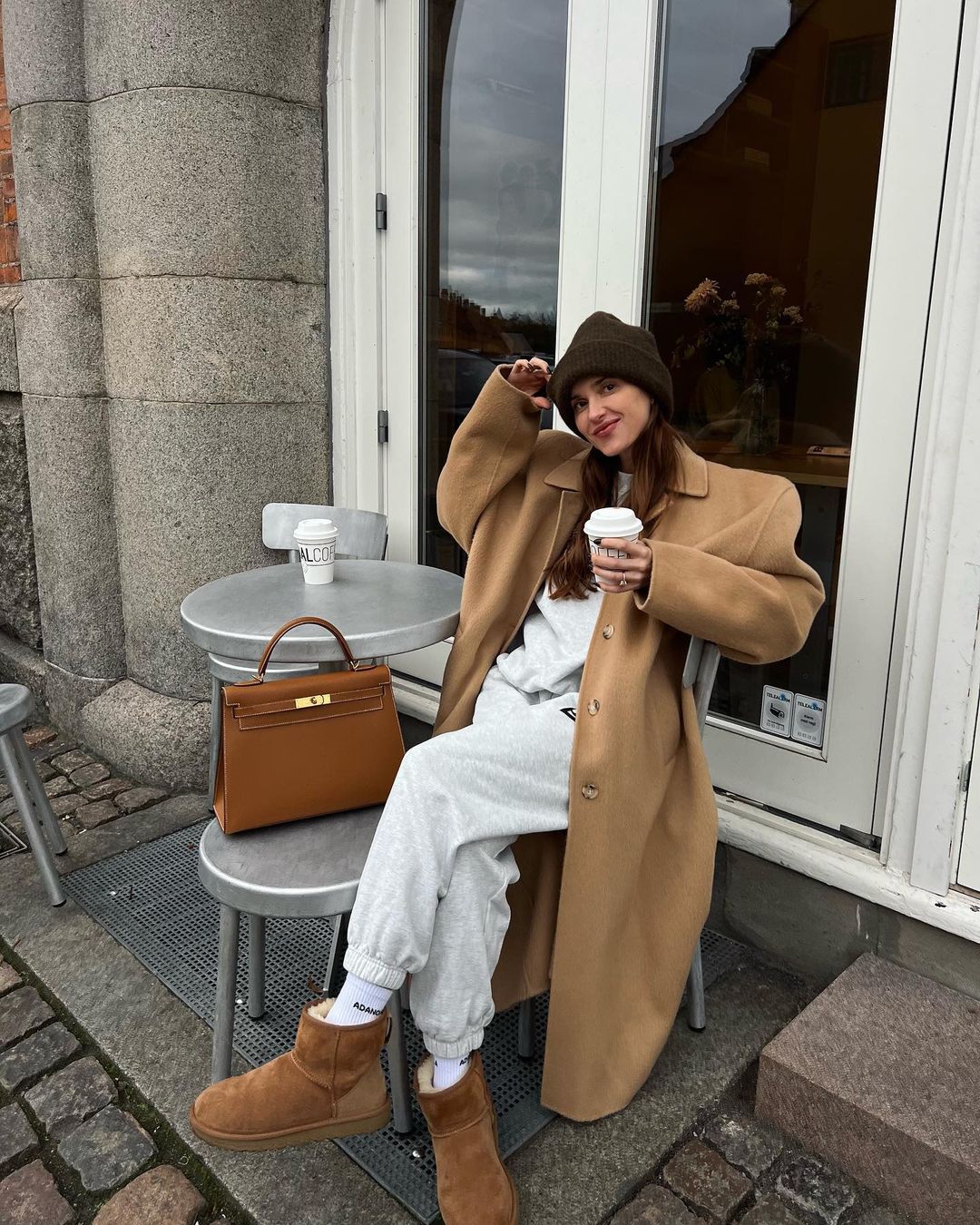 Photo via @pernilleteisbaek
You can't have a winter outfit without throwing in a pair of chic yet functional boots. Not only are they essential for tackling the frigid weather but they can make or break a look. With a solid rotation of tried-and-true styles, you can trust that your winter wardrobe will take you a long way. We're talking options that offer support and provide extra warmth while looking fashionable at the same time. That might mean a cuddly pair of UGGs for some fashion addicts – but for others, it may be city-stomping lug soles. Lucky for us, fashion brands across the spectrum are serving up an array of winter boots that will surely inspire you to step out of your comfort zone. The best part? They'll come in handy when the weather takes a turn for good and you find yourself in a fashion slump. Read ahead for 10 irresistible winter boot outfits that are actually stylish.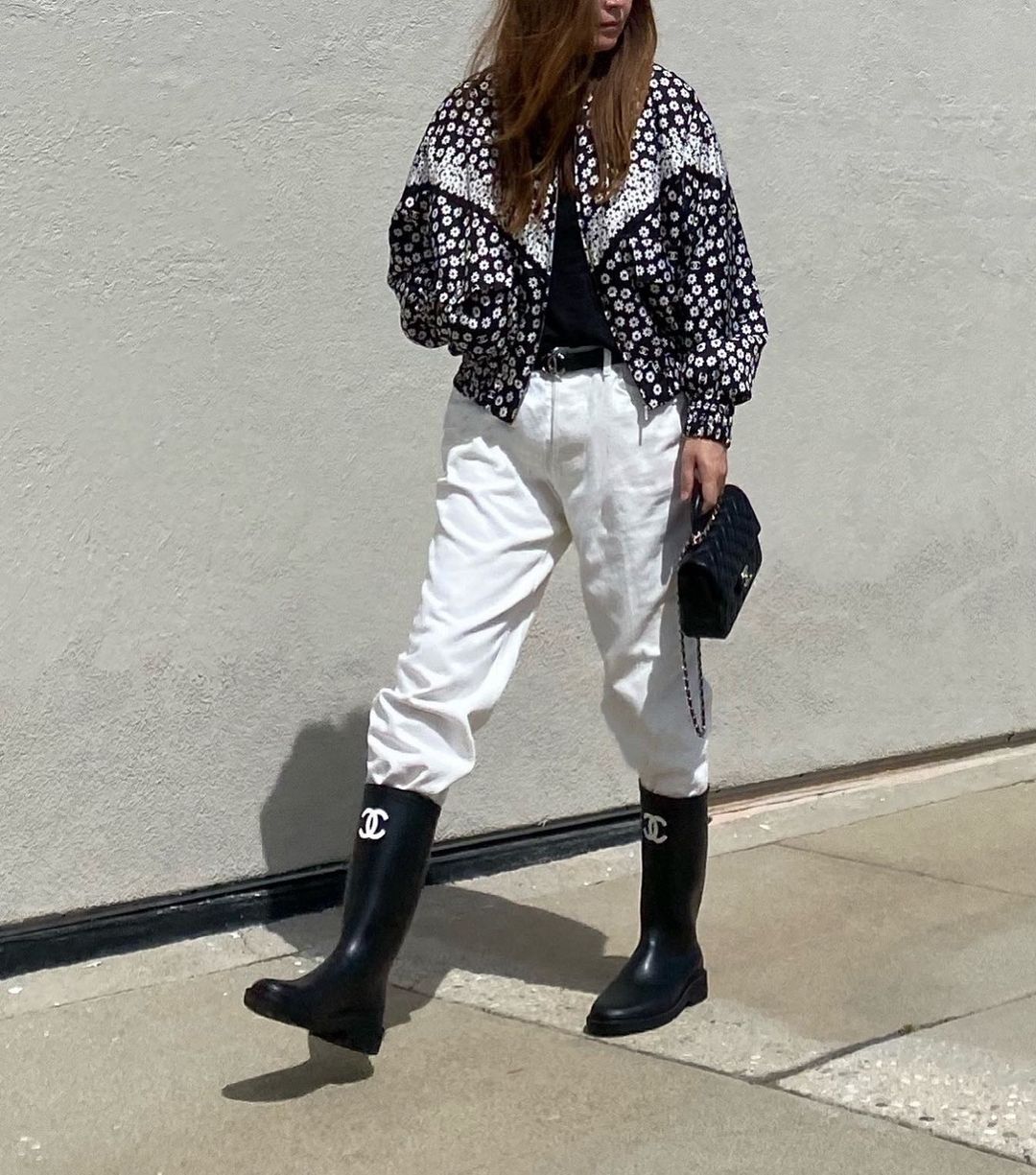 Photo via @a_typelist
1) Wellies
Originally meant for combatting rainy season, wellies are proving to be much more versatile than we thought. Whether you are facing rain, snow or sunshine, this functional footwear option will keep you dry while adding major style points to any look. For a high-fashion take on rain boots this winter, stick to a tonal black and white look. Don't be afraid to tuck your tailored pants into the boots for a unique twist.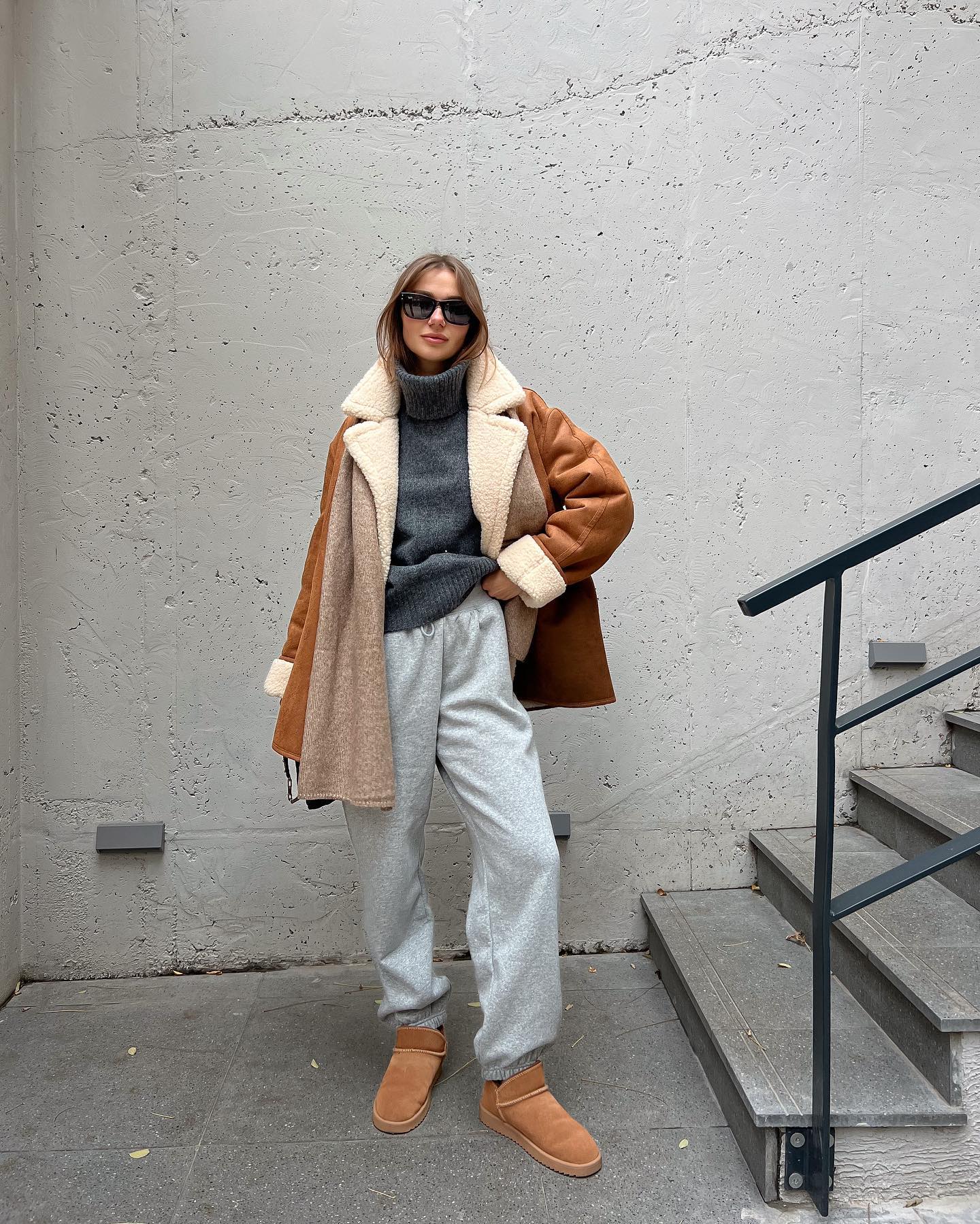 Photo via @lena_zhezheria
2) UGG Booties
On days off, it seems every fashion girl's boot of choice this season has to be UGGs of some sort. The soft, sherpa lining feels like you're walking on clouds. So why not double up on the comfort? This influencer pairs her cozy booties with a sherpa-lined aviator jacket, creating an outfit that marries comfort with style. So much that you barely even notice she's rocking loungewear.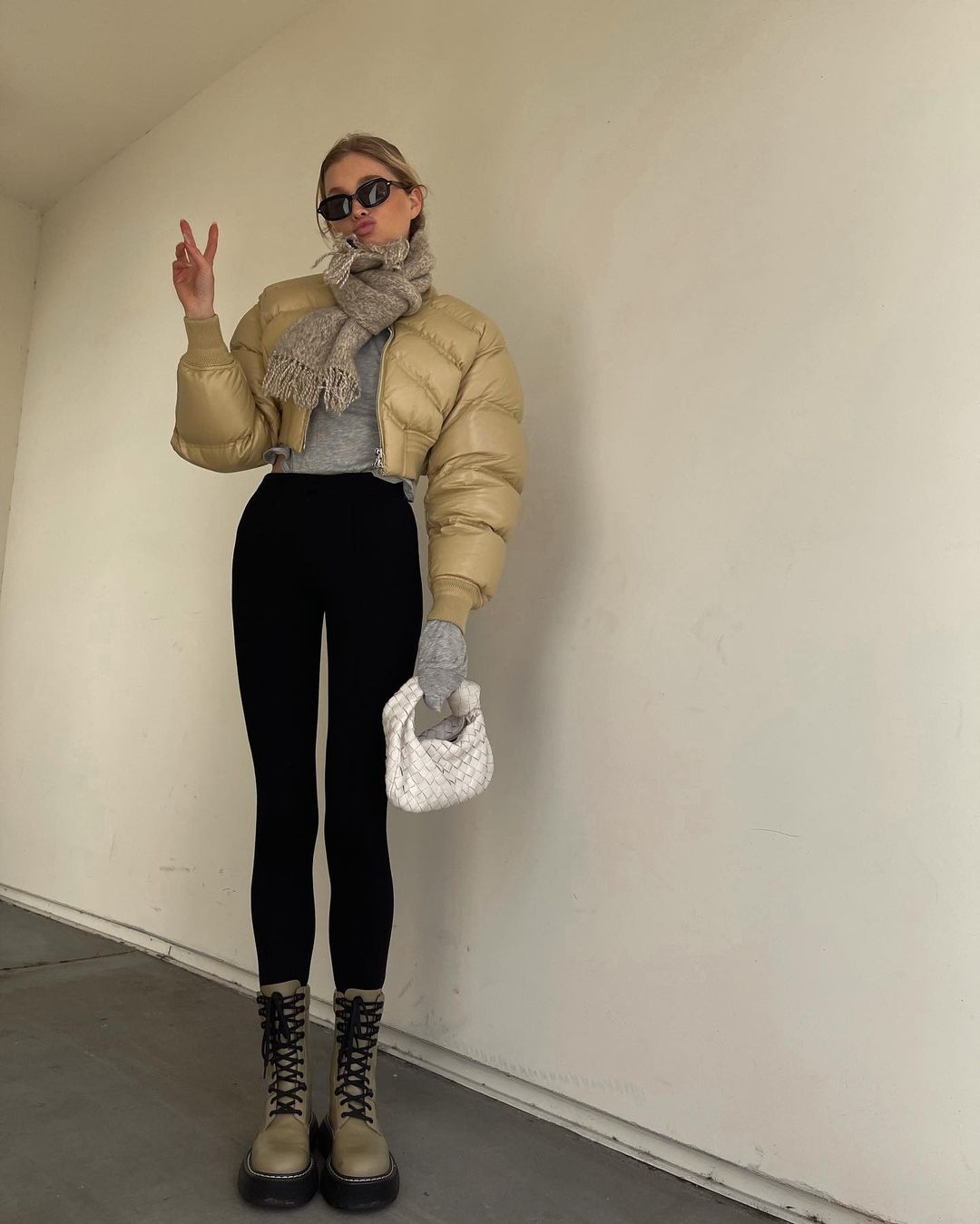 Photo via @hoskelsa
3) Hiker Boots
In case you missed it, lace-up hiker boots are proving to be one of the most infallible pieces of the season. The chunkier take on classic combat boots is bound to become a go-to thanks to its versatility and straight forward simplicity. The edgy lace-up detail and non-slip sole gives the shoe an extra cool-girl feel. You can wear these with anything from jeans to leggings to dresses.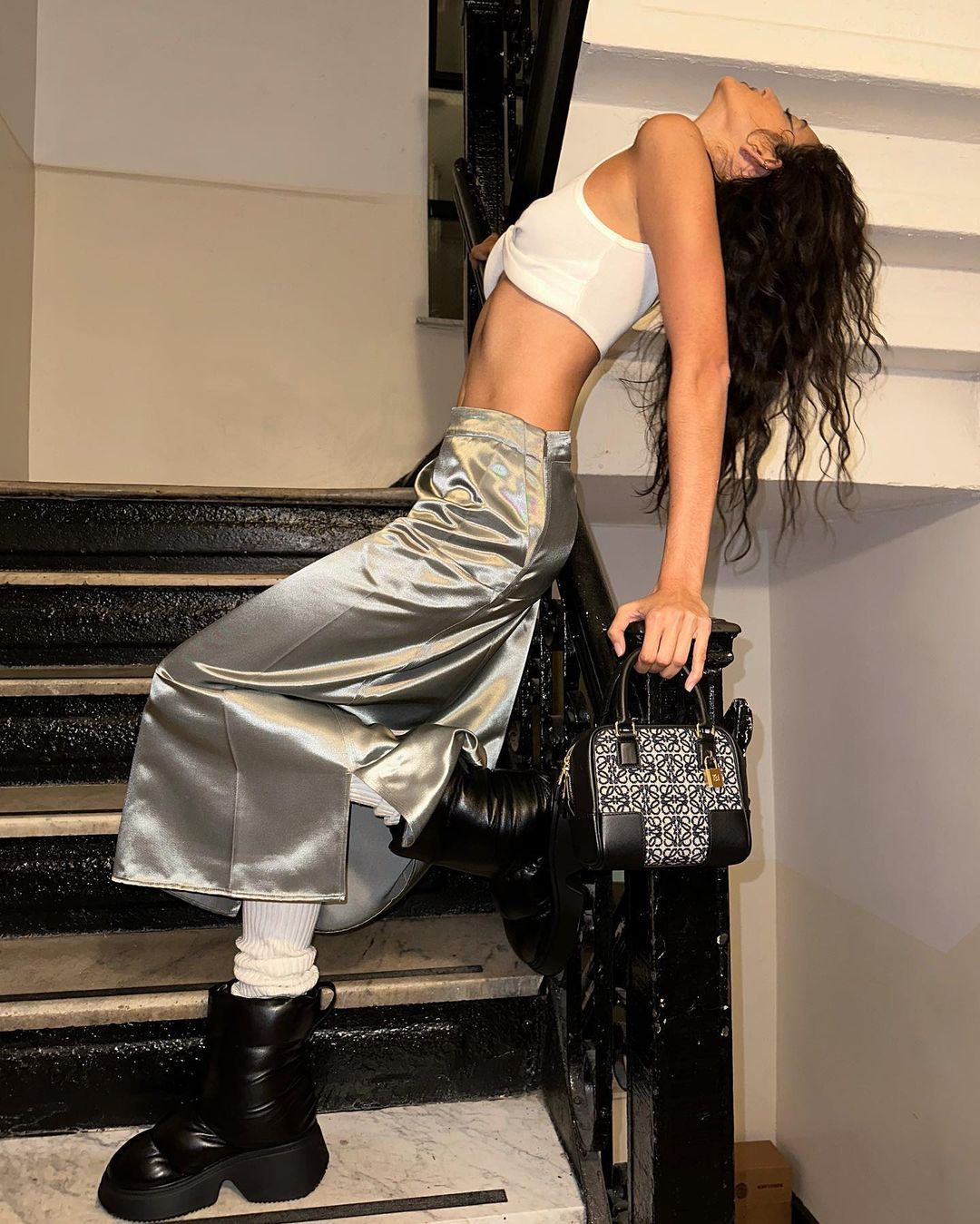 Photo via @anaasaber
4) Quilted Boots
Take your winter outfits to new heights with a pair of quilted platform boots. This ultra fashion-forward shoe option isn't for the faint of heart. But it's perfect for creating that feminine-meets-grunge ensemble. Just pair it with a cropped top, metallic midi skirt and ribbed socks. We promise the results make balancing on the lifted soles worth it.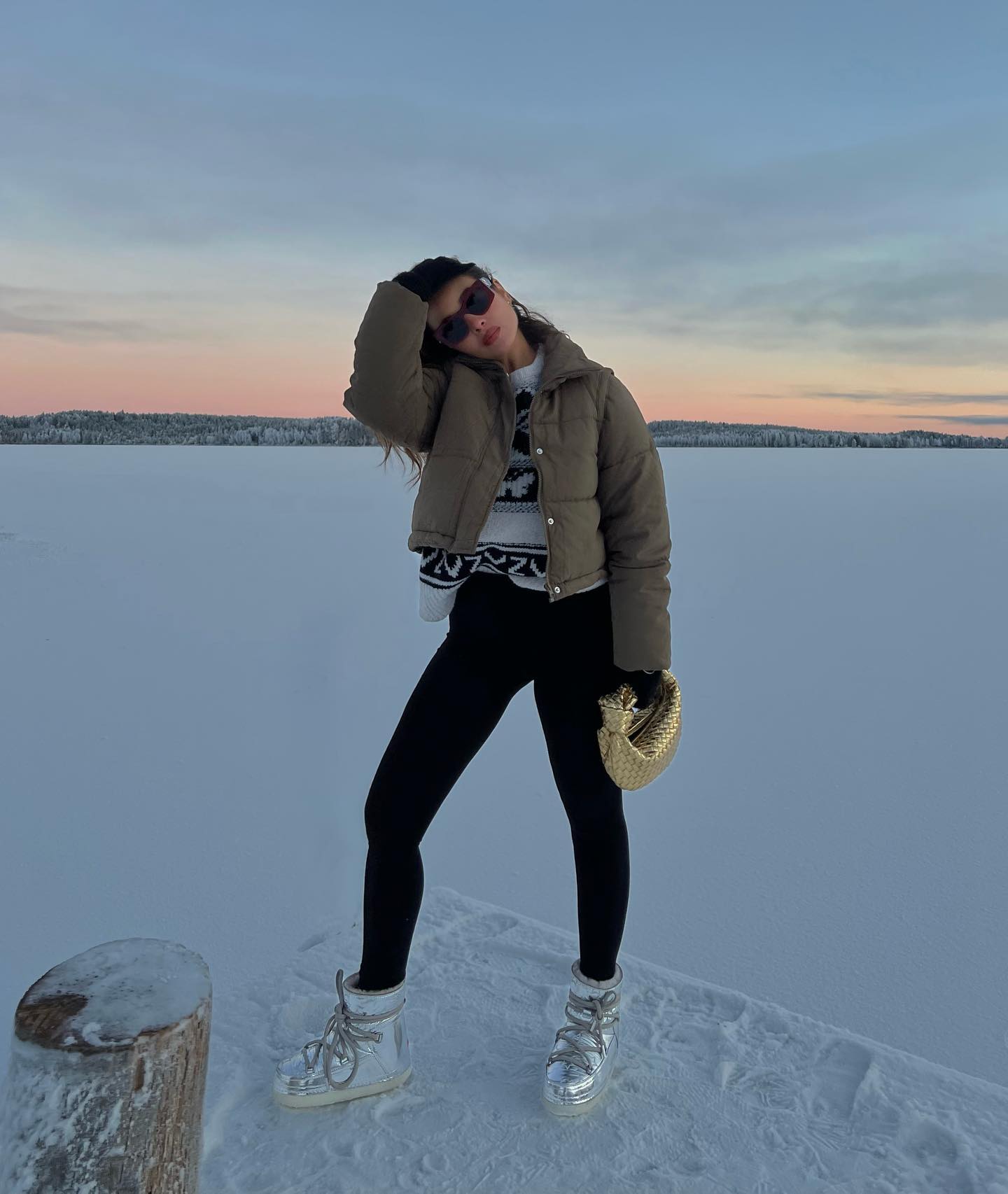 Photo via @mimiarr
5) Metallic Boots
When actual snow is predicated, there is no better opportune moment than to bust out the moon boots. These are not the clunky shoes from your childhood either. The fashionable snow-proof booties are here to stay and cold-weather climate dwellers could not be more pumped. In fact, a metallic pair is a surefire way to dress up your heavy duty winter gear.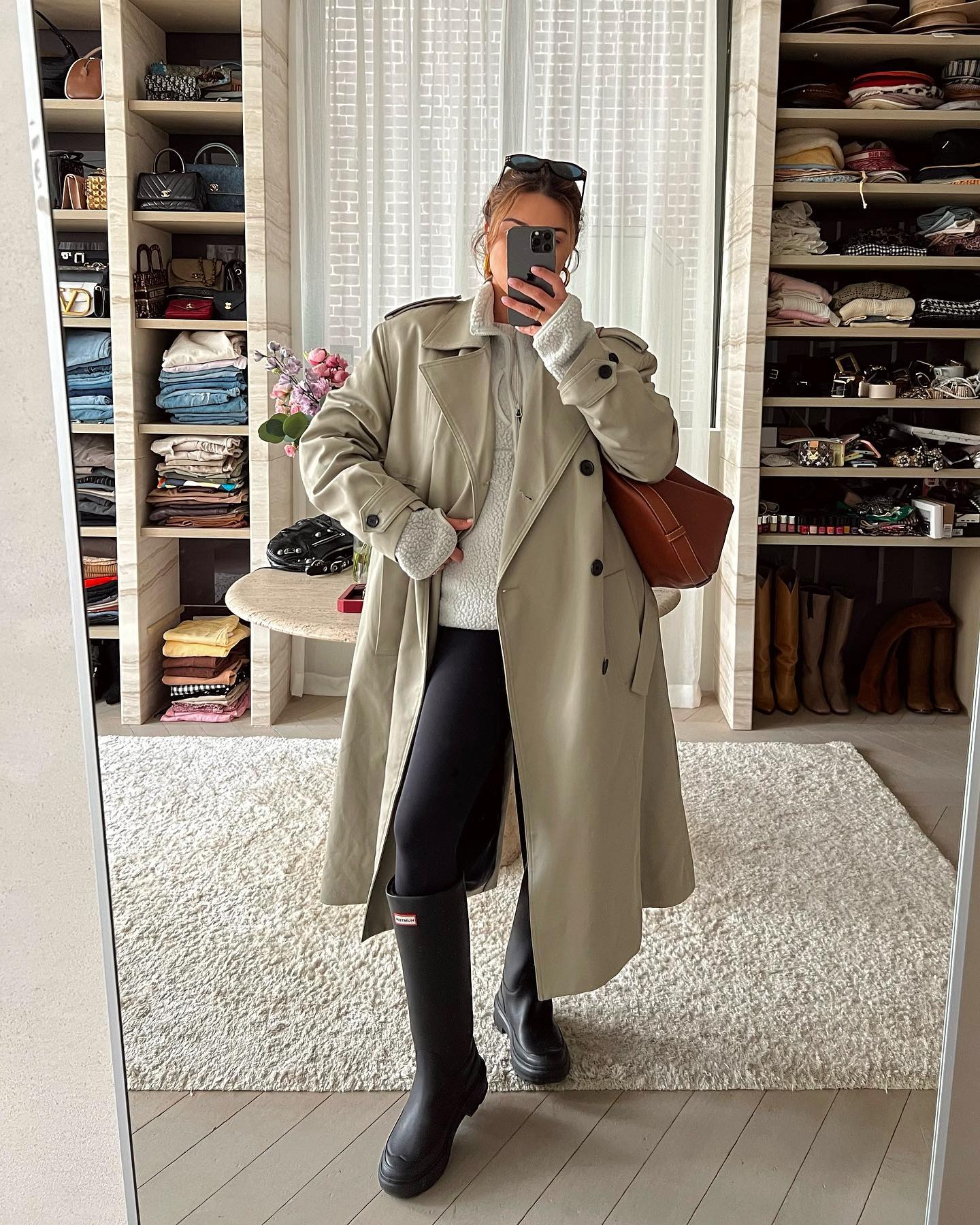 Photo via @negin_mirsalehi
6) Rubber Boots
For a classic look, we love the idea of dressing up a pair of tall rubber boots for everyday. These weather-proof shoes are optimal for keeping you warm and dry all day long. Negin styles her own with a trench coat and leggings, the optimal outfit for busy girls who still want to look their best when out and about. But the best part is that you can eventually transition your rubber boots into the spring season.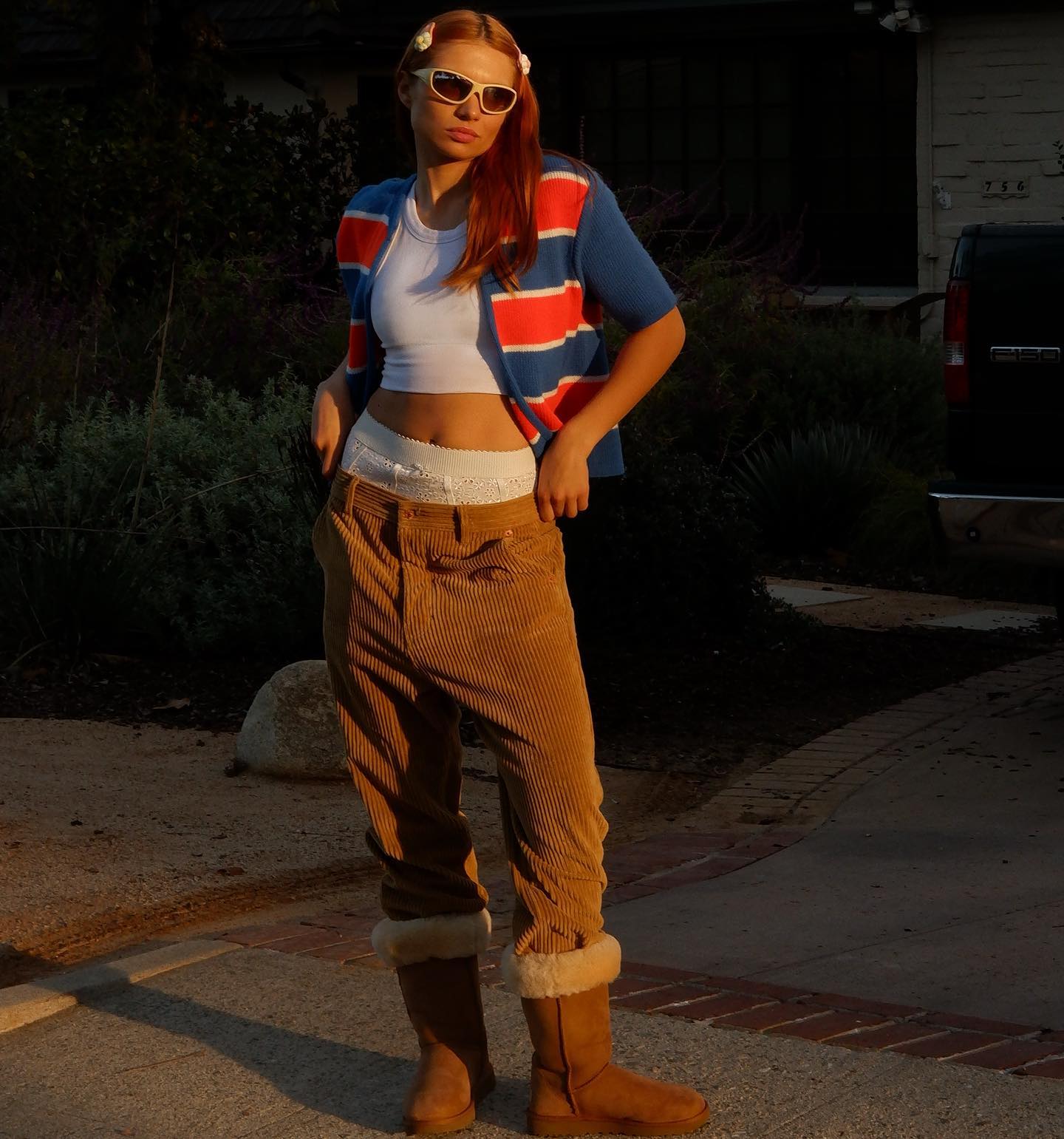 Photo via @ganna_bogdan
7) Fur Lined Boots
We are obsessed with any outfit that induces a stop and look twice effect. This outfit relies on textural elements for added surface interest. Everything from the striped cardigan, to the corduroy pants, down to the fur-lined boots work together to make this unique outfit come alive. Plus, the low-waist silhouette and sporty sunglasses give off a 90's aesthetic that we cannot get enough of.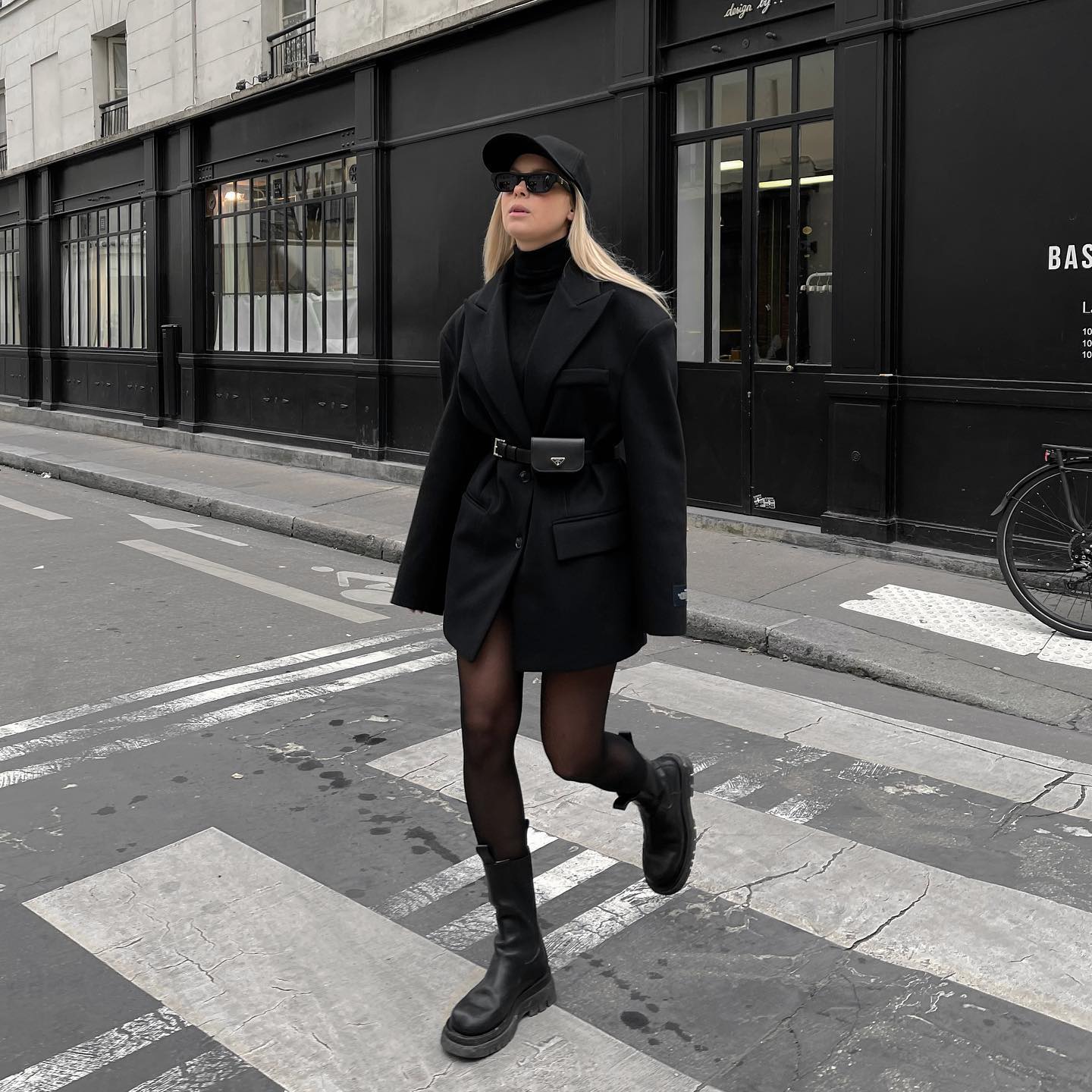 Photo via @victoriatornegren
8) Lug Sole Boots
For a serious winter outfit that doesn't play around, you are going to want to copy and paste Victoria's killer look. She sports an oversized blazer but opts to cinch the waist with a belt bag. From there, she layers on a pair of sheer tights and a some tall lug sole chelsea boots that add to the commanding nature of the outfit. All black has never looked this enticing.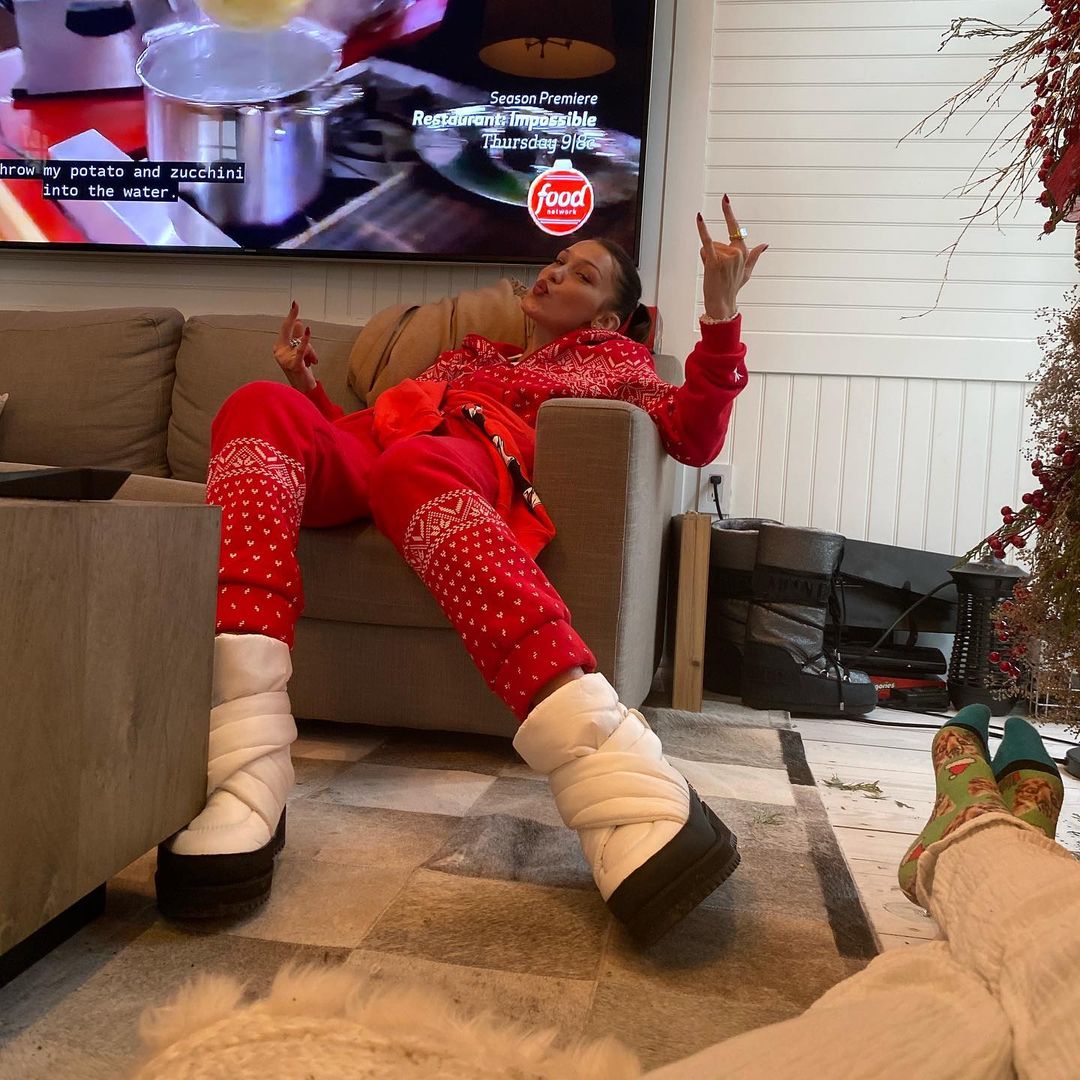 Photo via @bellahadid
9) Snow Boots
Nothing says cozy winter more than Bella Hadid's outfit. To get into the festive spirit, she is wearing a matching fairisle knit set, but the boots definitely take comfort to a whole new level. Her padded puffer boots are everything you could want in a sturdy cold weather shoe – warm, stylish and durable. Don't blame us if you start wearing your own everywhere you go.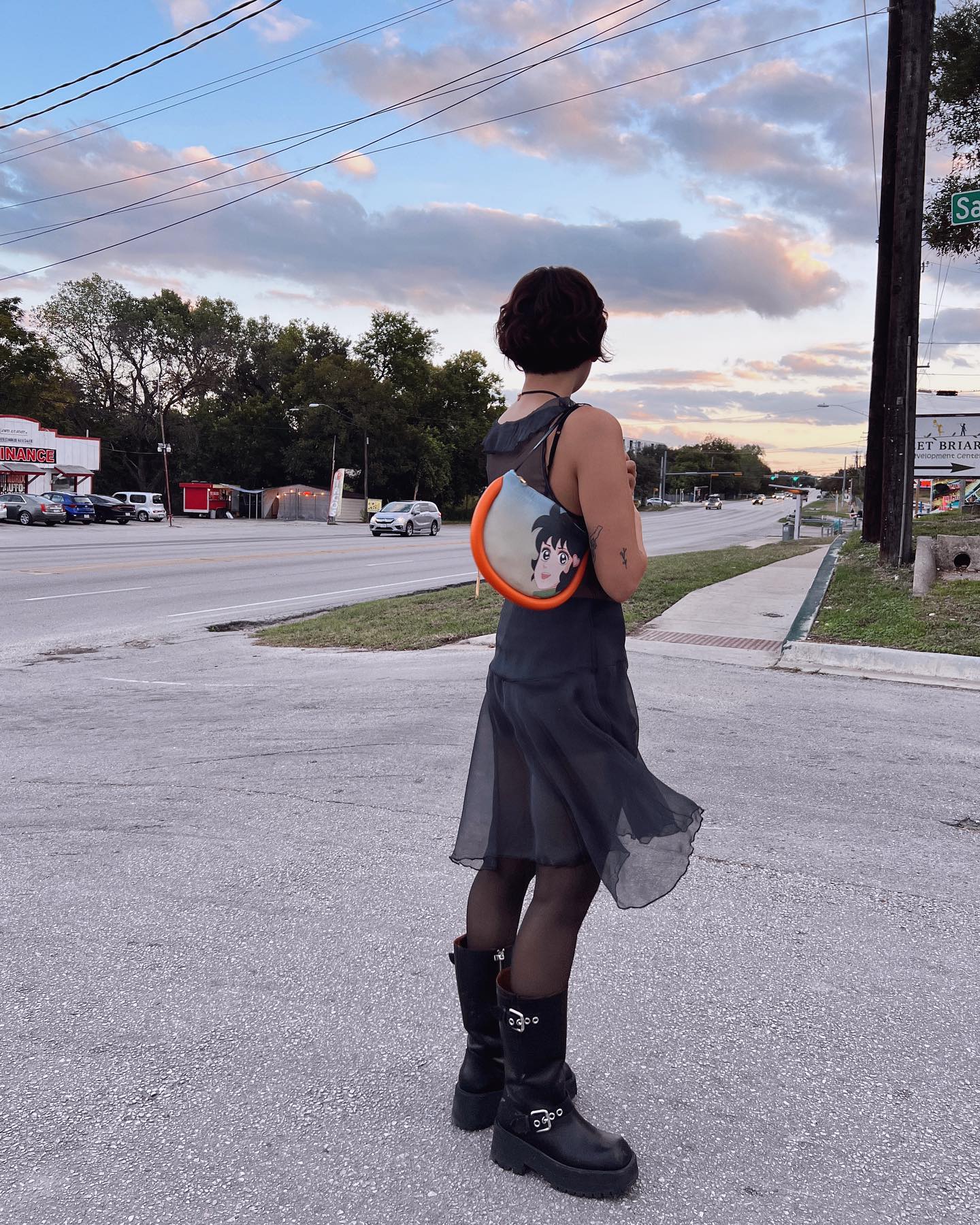 Photo via @alyssainthecity
10) Biker Boots
Biker boots are the grungy new shoe style that everyone is chattering about. This vampy style adorned with straps, buckles and harnesses are taking the world by storm. Our favorite way to style the biker boots for winter? With a whimsical holiday dress, of course. The combination of feminine and masculine elements certainly take the cake. 

(Visited 1 times, 1 visits today)