Winter is well underway, and while we are tempted to hibernate until summer returns, we'd be missing out on the opportunity to embrace our favorite cozy staples. There's something about a sophisticated jacket, an abundance of sweaters, and killer boots that make getting gussied up in freezing temperatures incredibly worthwhile. The one destination we can always count on for all of the aforementioned pieces is SSENSE. With their range of one-of-a-kind labels and coveted brands, along with a knack for sourcing the season's hottest trends, it's safe to say that SSENSE is the ultimate one-stop shop for all things effortless and cool. To help you stay equipped with braving the cold as temperatures drop, we gathered our top 10 seasonal necessities from SSENSE that make a stylish winter wardrobe. You'll even find plenty of cozy options on sale. SSENSE is offering up to 50% off select items that are guaranteed to get you in the mood to dress up – even as frigid weather hits.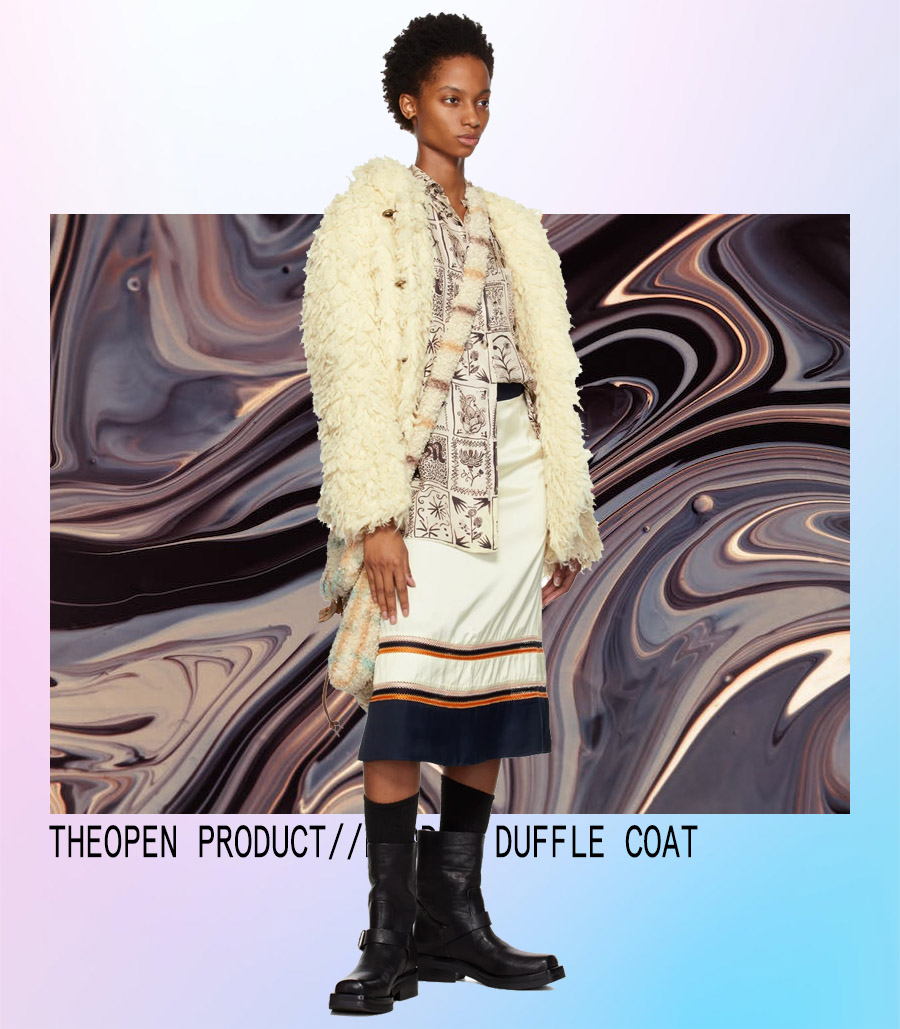 The most important item you need to secure for winter is a trusty coat. This hooded duffle coat from Off-White will not only get the job done, but elevate every look you wear thanks to its beautiful texture and unique gold hardware. Whether you're working or off to an evening formal, it'll help you stay warm and look your best.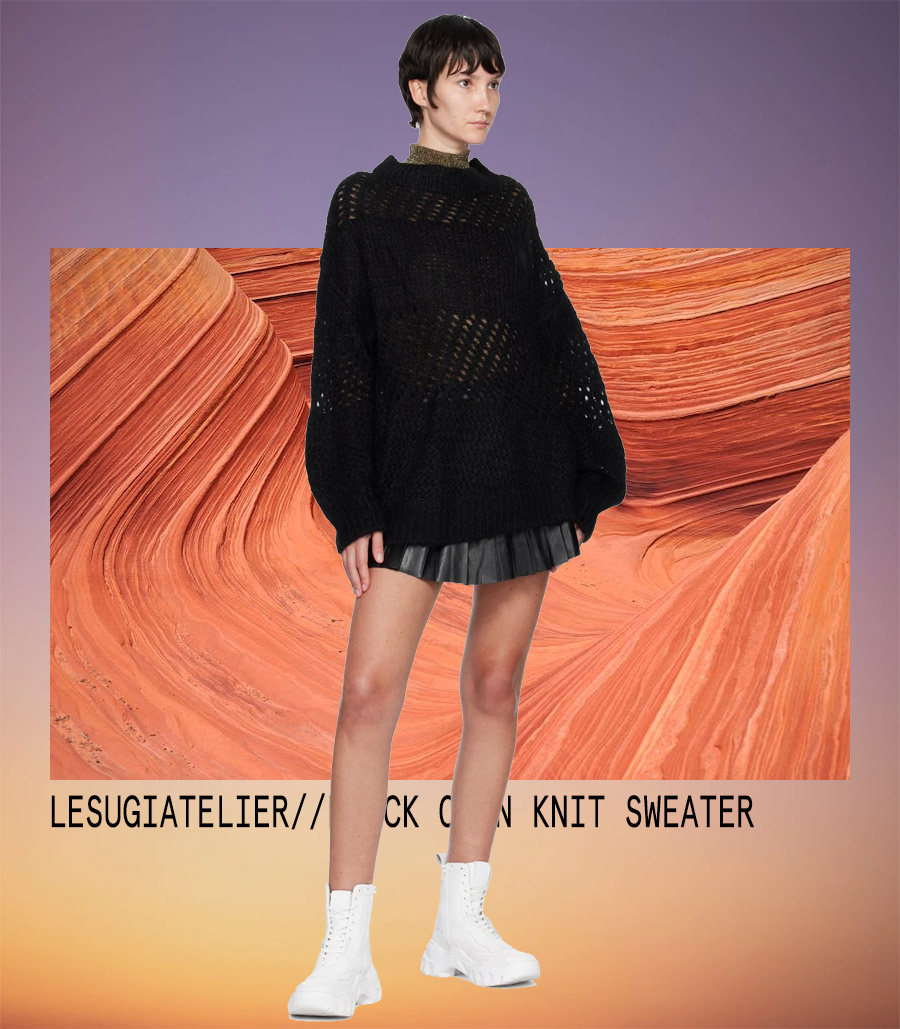 An oversized black sweater is the ultimate shapeshifting number. It can work with a variety of bottoms including denim, maxi skirts, leggings, and more. We fell in love with this piece, which features an open-knit weave for a semi-sheer effect that makes it all the more special.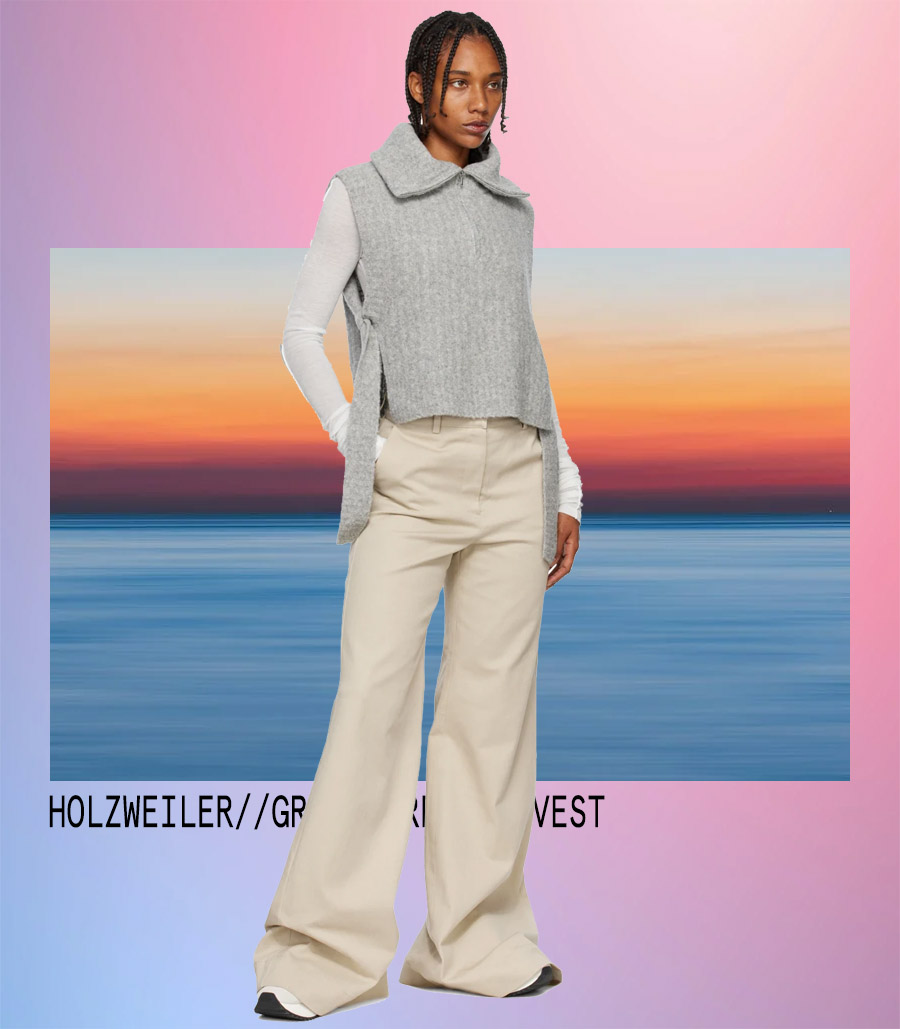 One way to nail down the perfect winter wardrobe is to ensure you are stocked with pieces fit for layering. This knit vest is essential for outfit building and can seamlessly be incorporated into a variety of looks. Not to mention the bouclé material is incredibly soft to touch.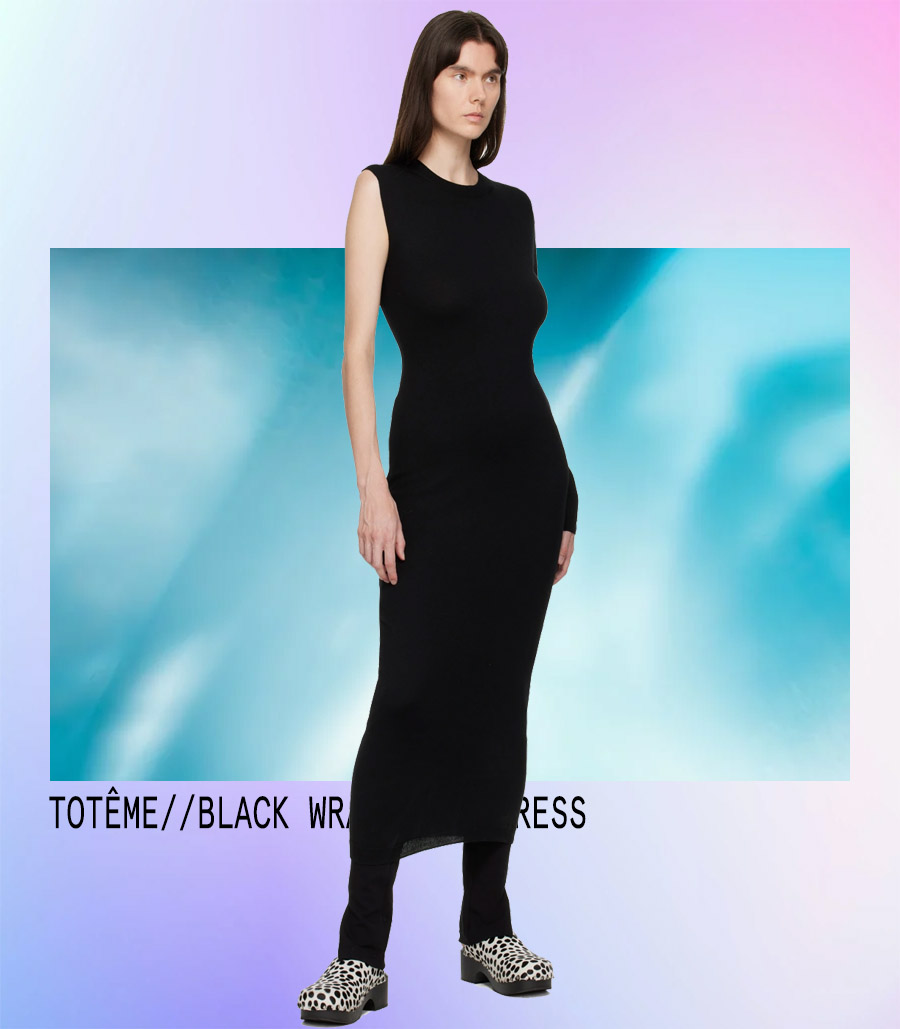 One thing we love about shopping SSENSE is their abundance of minimal silhouettes that are further enhanced with standout details. At first glance, this wrap dress might look like a plain LBD but the asymmetrical sleeves take it to another level.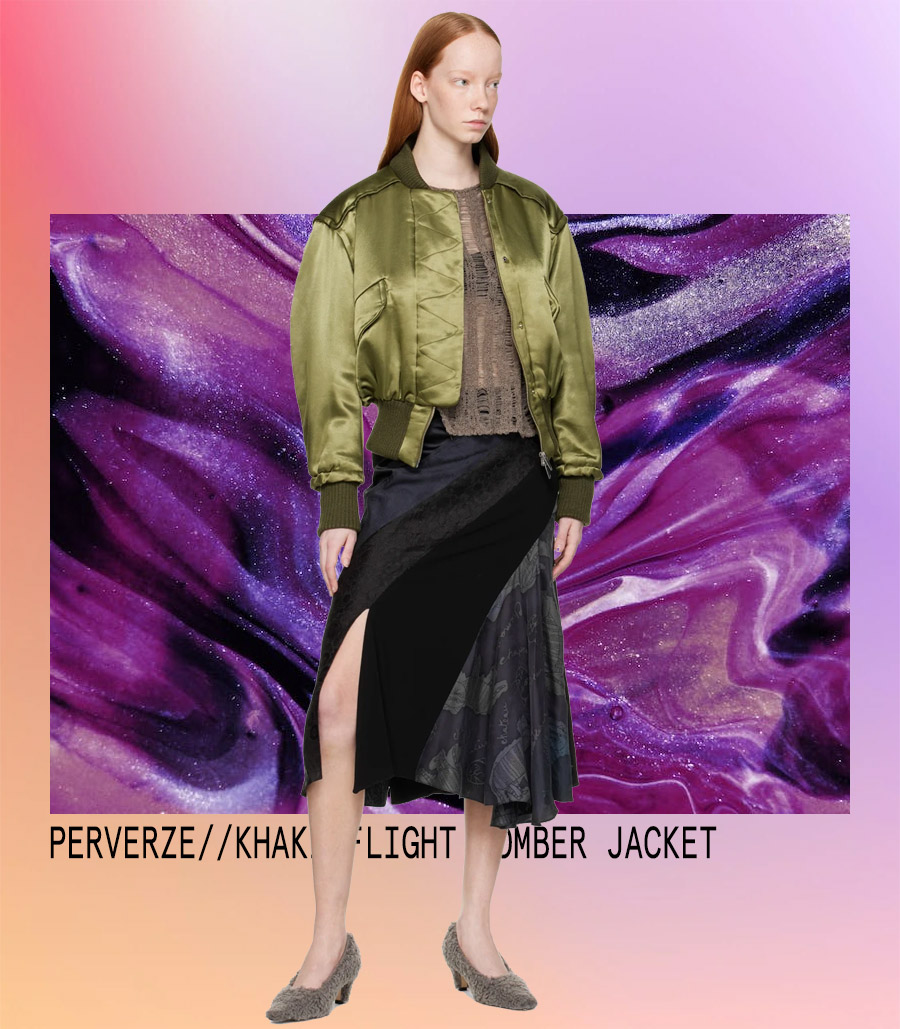 Bomber jackets are having a serious moment, and they're just what you need to master off-duty dressing. Not only are bombers a great way to combat the cold weather elements, but they also add serious street style credibility. Our top modern pick is this one from Perverze.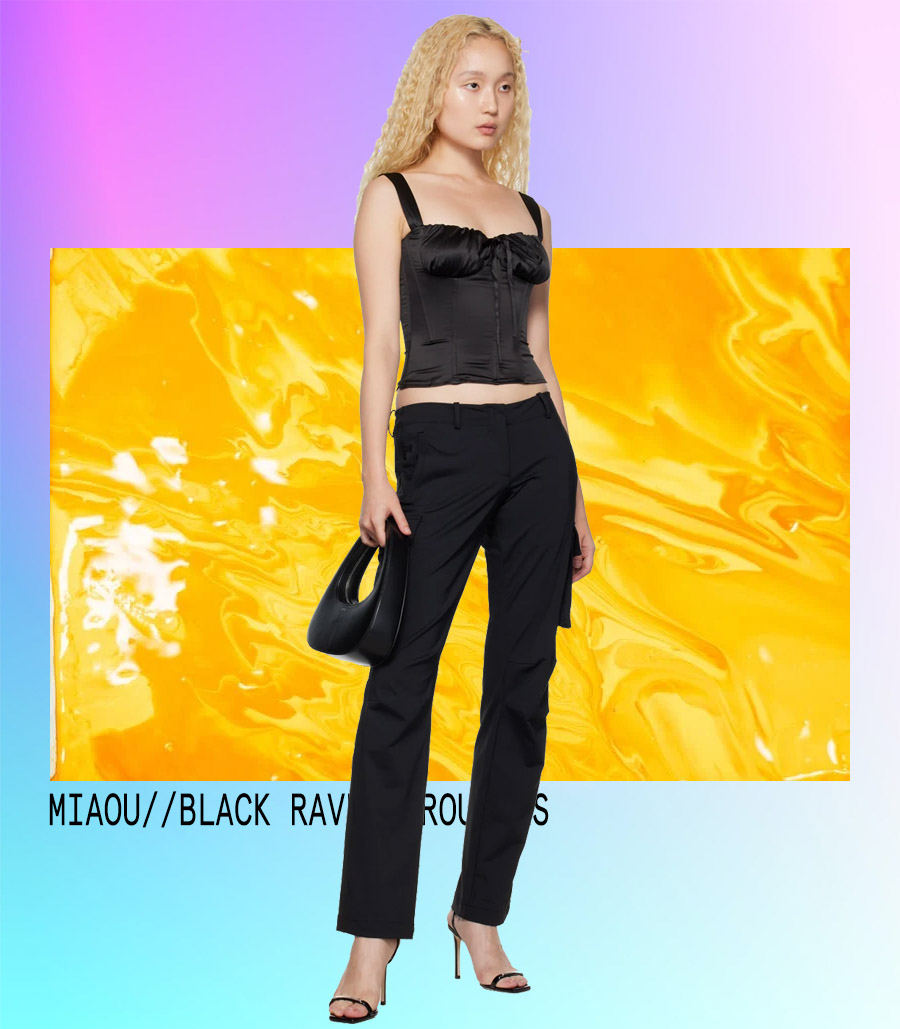 Looking for the ultimate pant that can do it all? Try these bottoms, which happen to be a toss up between a trouser and a cargo pant. Sleek, stylish, and incredibly versatile, we can see these pants quickly becoming your go-to through winter and beyond.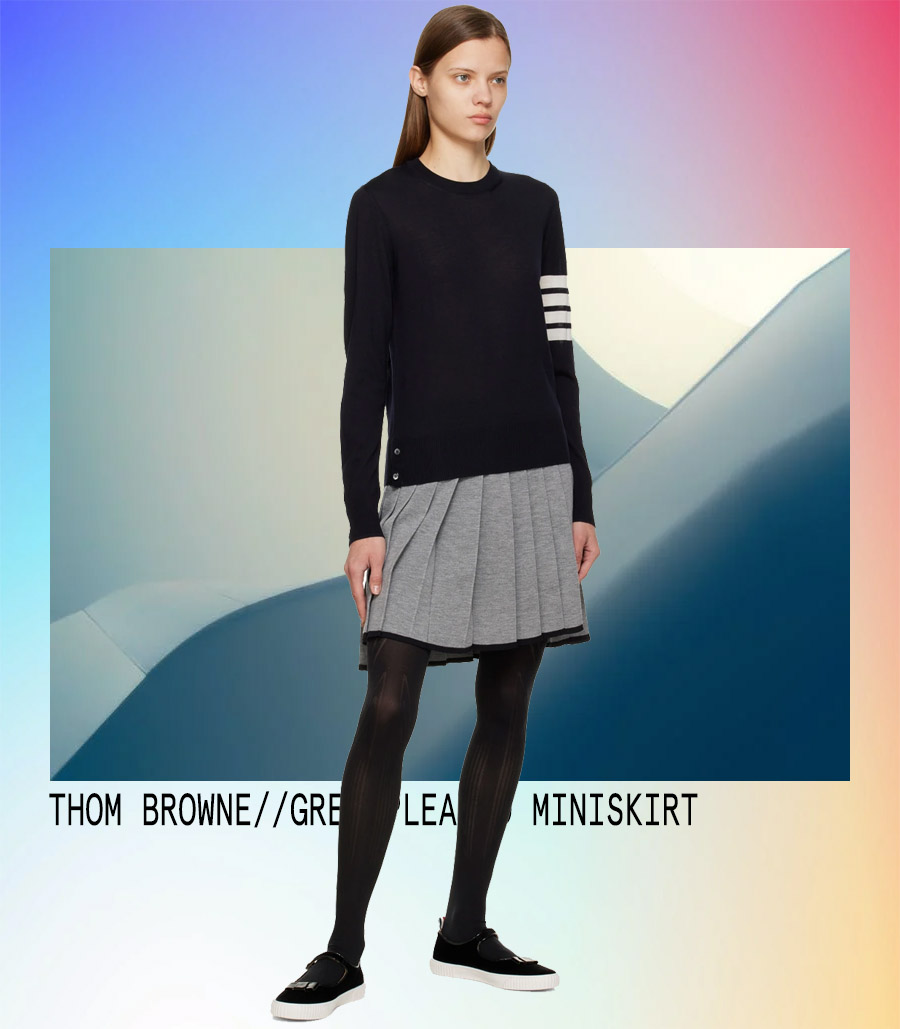 The moodier weather makes for a natural pairing with the coveted dark academia aesthetic. To make the most out of this preppy style, a pleated skirt is not a want – but a need. This grey mini skirt is perfect for pulling off a collegiate inspired outfit – just add a pair of tights or thigh-high socks for warmth.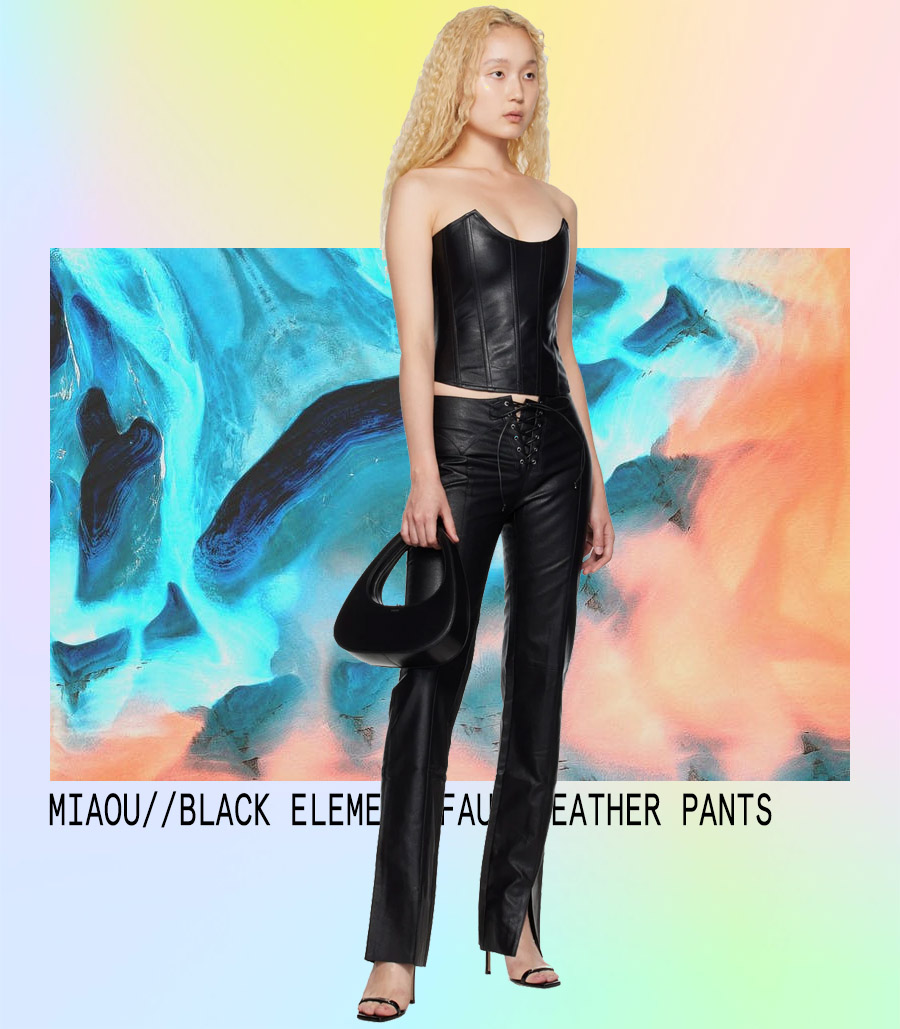 Shake up your daily wardrobe by splurging on these leather pants from Miaou. We imagine these bottoms both dressed up with a corset top and a slinky pair of heels or dressed down with a hoodie and a cool pair of kicks. Either way, they would get some serious mileage in your winter collection.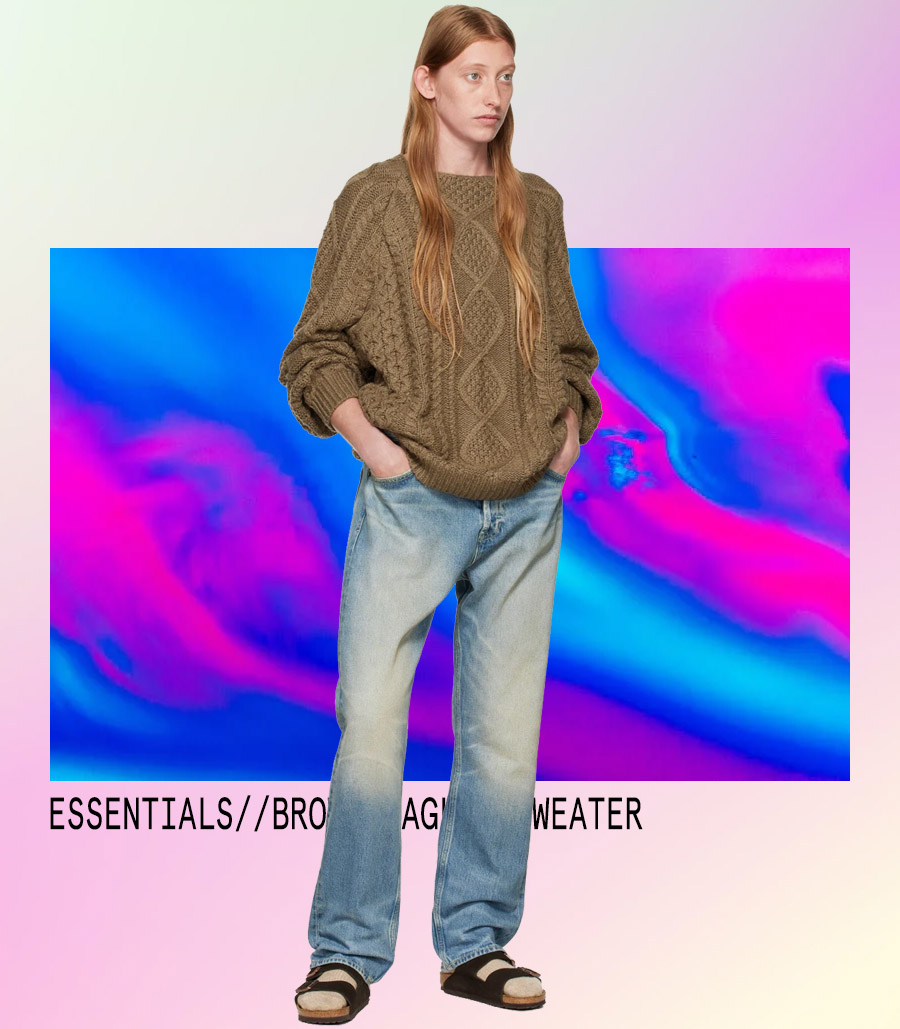 Everyone deserves a cozy sweater worth wearing over and over again in the winter. This brown raglan cable knit top is what dreams are made of. The baggy silhouette adds a cool androgynous touch and the warm neutral makes mix-and-matching a breeze.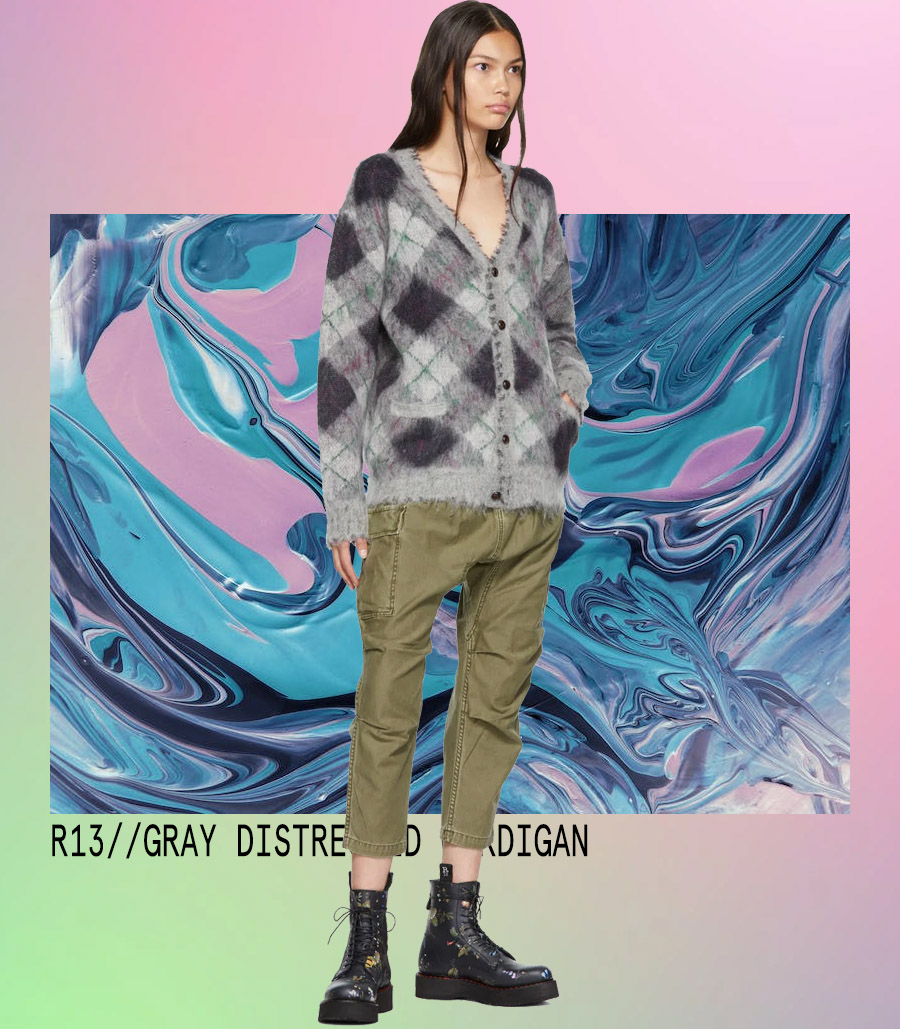 To complete your knitwear collection, SSENSE has all the cardigans a girl can covet. This distressed argyle sweater is a fine example with its frayed edges and beautiful plaid print. Stylish enough to wear on its own or versatile enough to layer over tops and dresses, it's here to resolve all your outfit dilemmas.
(Visited 1 times, 1 visits today)