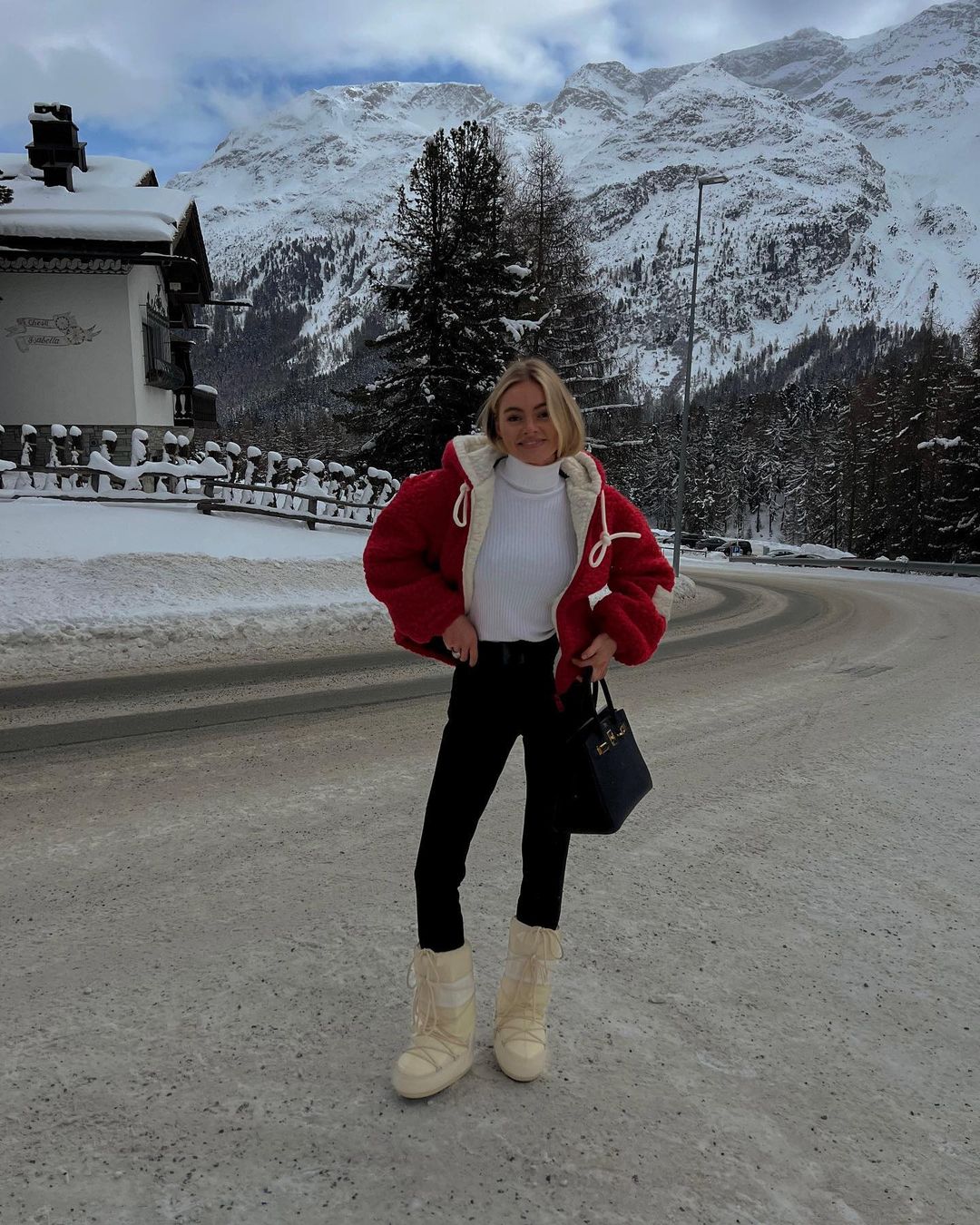 Photo via @clairerose
Whether or not you're a fan of winter, it's officially here! And while no one loves the hassle of juggling multiple layers and sourcing weather-protective gear, it can't be ignored. Now's the time time get ahead of things and plan your winter wardrobe now. Luckily, there is plenty of style inspiration to be found with a simple scroll through Instagram. We've already discovered 10 of the very best winter outfits that range from ski-ready to luxe snow bunny. They don't just involve the layering basics but fresh styling ideas that will help you muster up the energy to dress cute even when it's freezing outside. Scroll ahead for our favorite ways to wear those essential winter pieces in ways that don't read frumpy.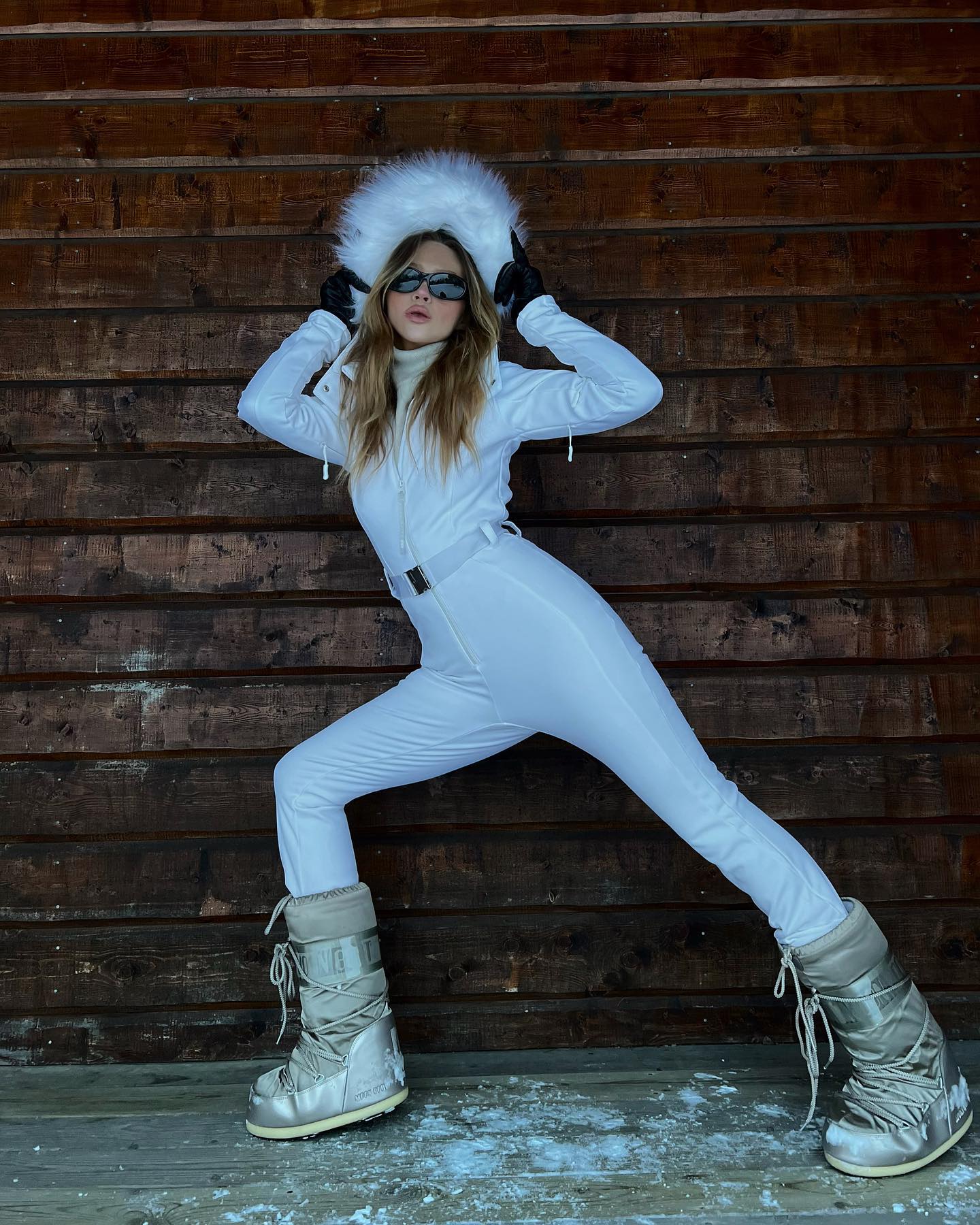 Photo via @wefelicia
1) Snowsuit
One of the best investments you can make for snowy days is a snowsuit. This all-in-one piece makes gearing up for a winter adventure incredibly easy. All you need is a warm base layer, the jumpsuit, and a winter coat on top and you are ready to go. Plus, with the recent surge of one-pieces and catsuits on the streets, the snowsuit seems especially trendy this year. We are in love with Felicia's snow bunny-esque moment.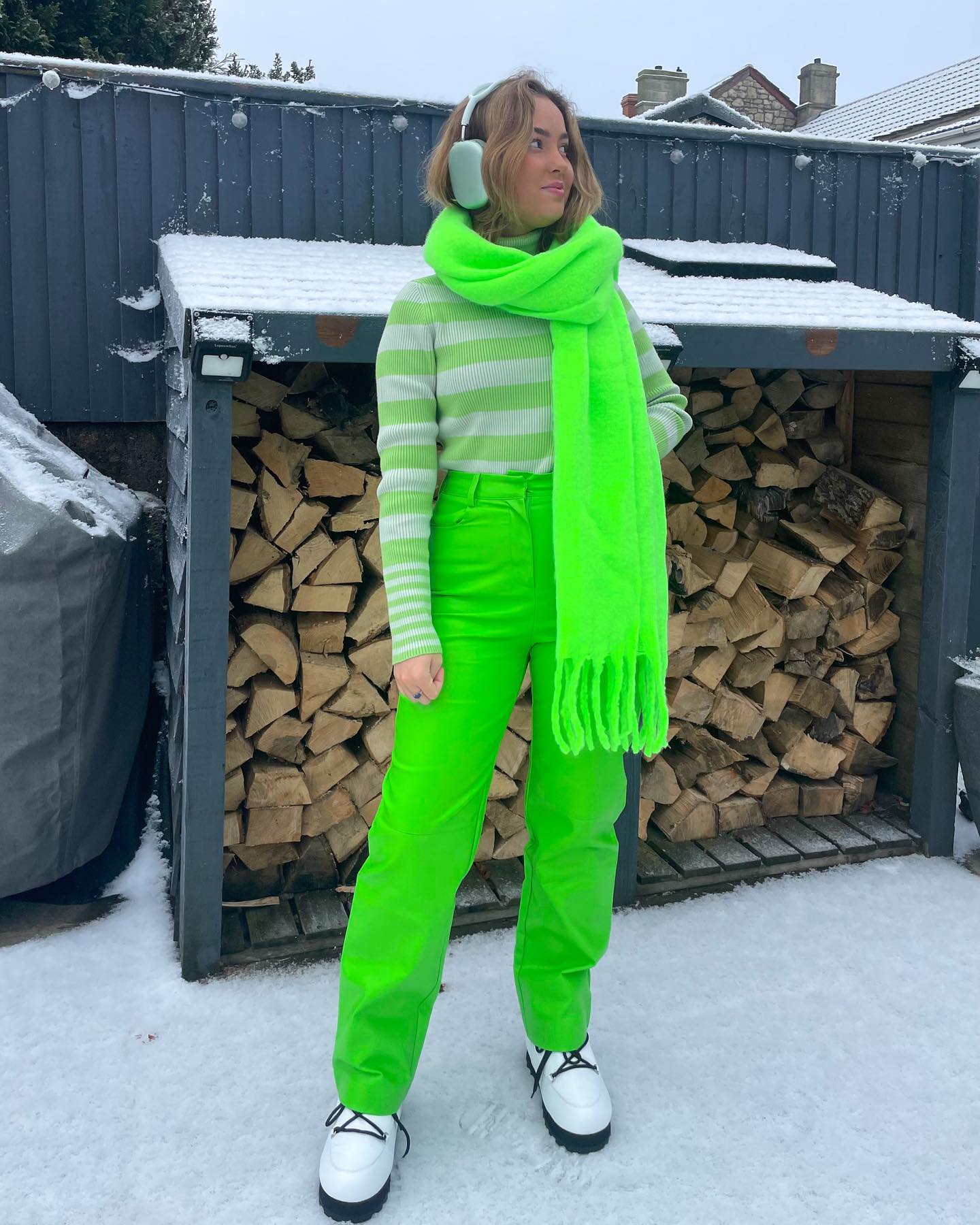 Photo via @styled.daisy
2) Neon Lights
If you are looking to make a statement, you can play with color just as you would during any other season. In this case, Daisy makes a splash on the slopes with a full head-to-toe neon ensemble. Rather than sticking to neutrals, the bright color palette makes for an amazing contrast against a blanket of white snow, providing a surefire way to stand out among the crowd! If you're ready to take dopamine dressing to a whole new level, this is the outfit to recreate.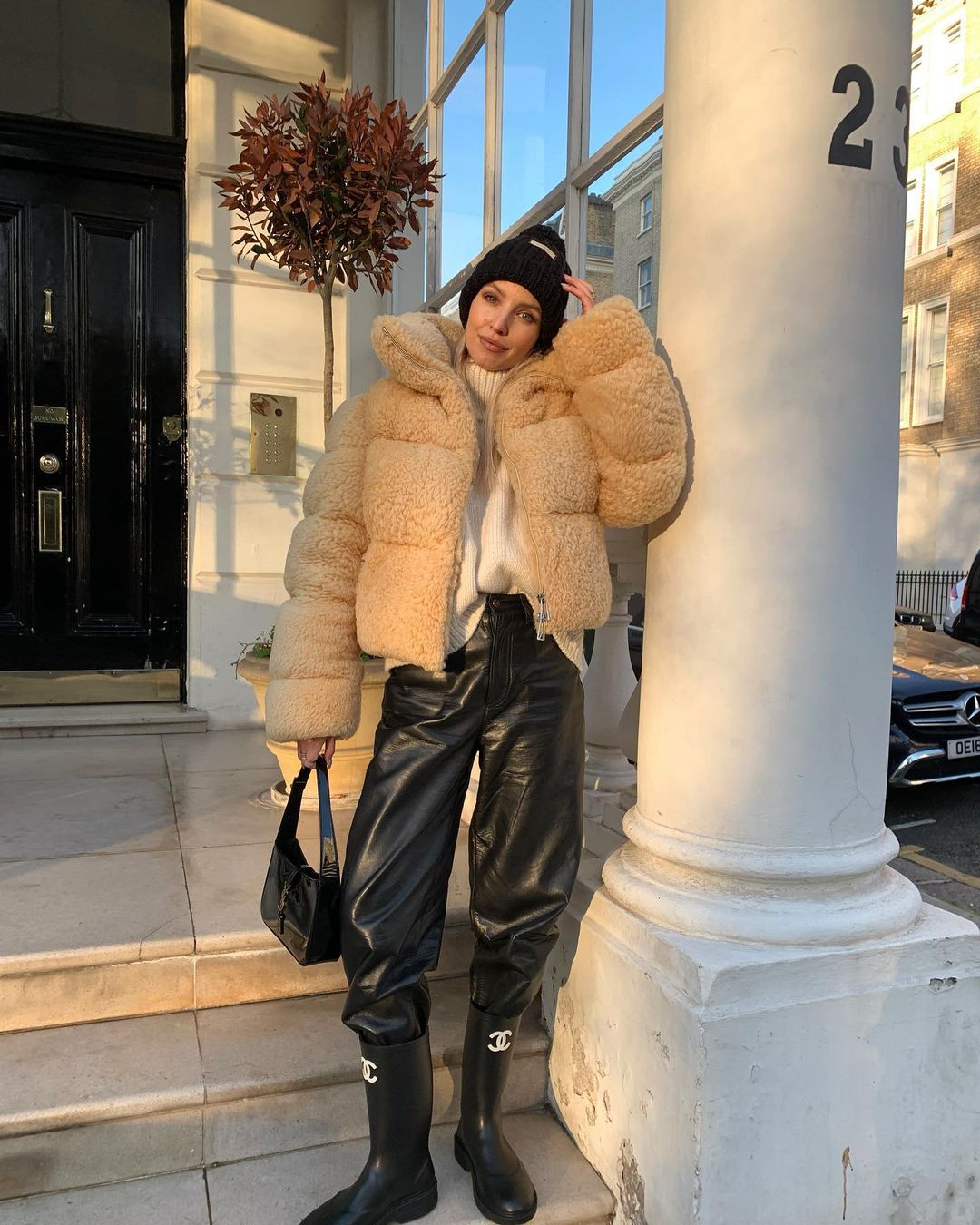 Photo via @leoniehanne
3) Sherpa 
Sherpa textures are bound to be your best friend this season. The fuzzy material ensures you stay snug yet en vogue. Don't be afraid to play up the texture by mixing in rubber, leather and chunky knit elements. Once you put it all together, you'll have an elevated winter look that you can wear from brunch to shopping with friends. Who knew that a practical snow outfit could look so chic?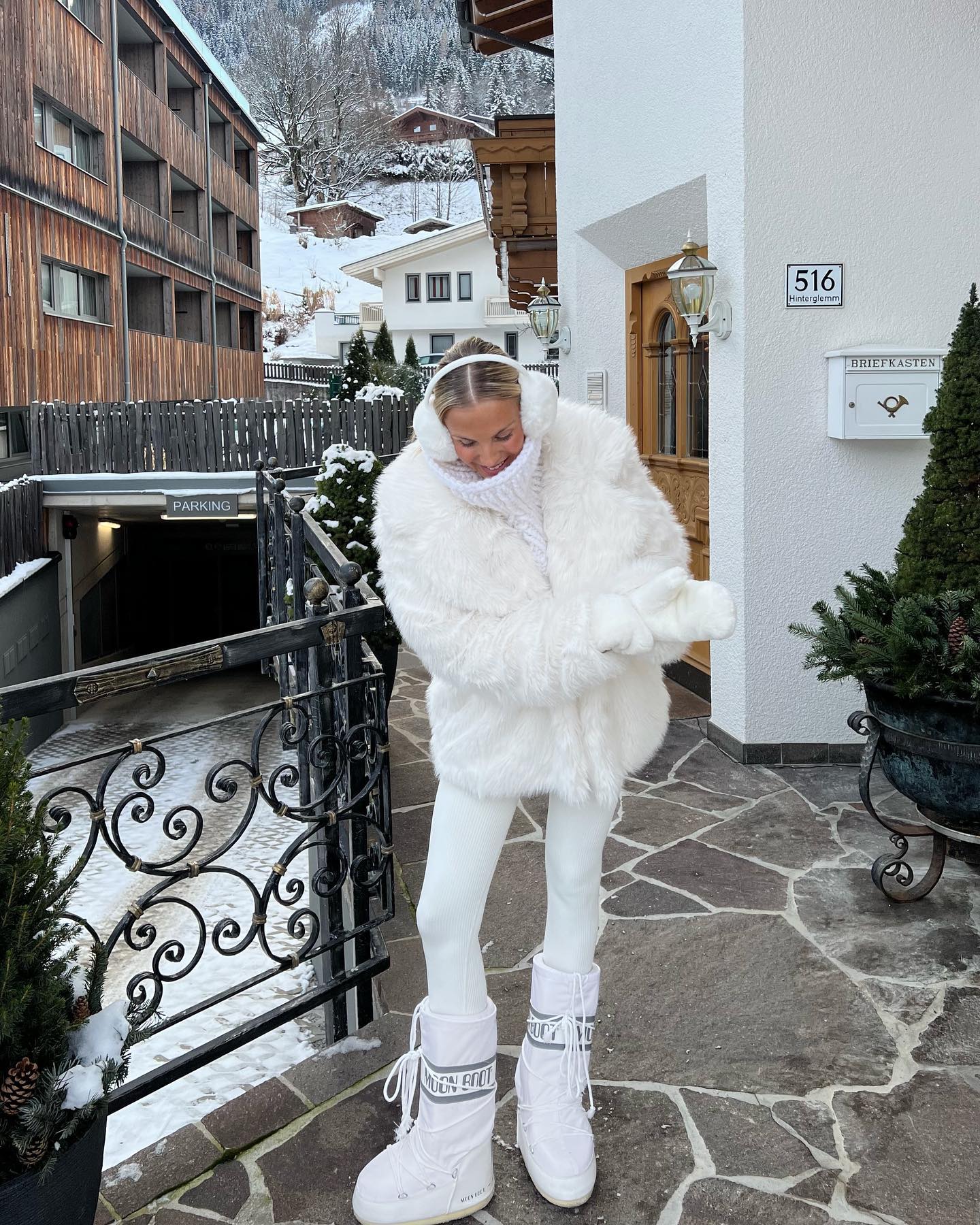 Photo via @lojsanwallin
4) Bright White
There is something incredibly beautiful about wearing white when it snows. While many are quick to resort to dark colors, wearing white just hits differently. This influencer shines bright in her crisp winter outfit thanks to the earmuffs down to the snow boots. What makes this outfit so effective is the variety of texture and differing shades that add dimension and interest to the tonal look. The best part is that it appears far more considered than it actually was.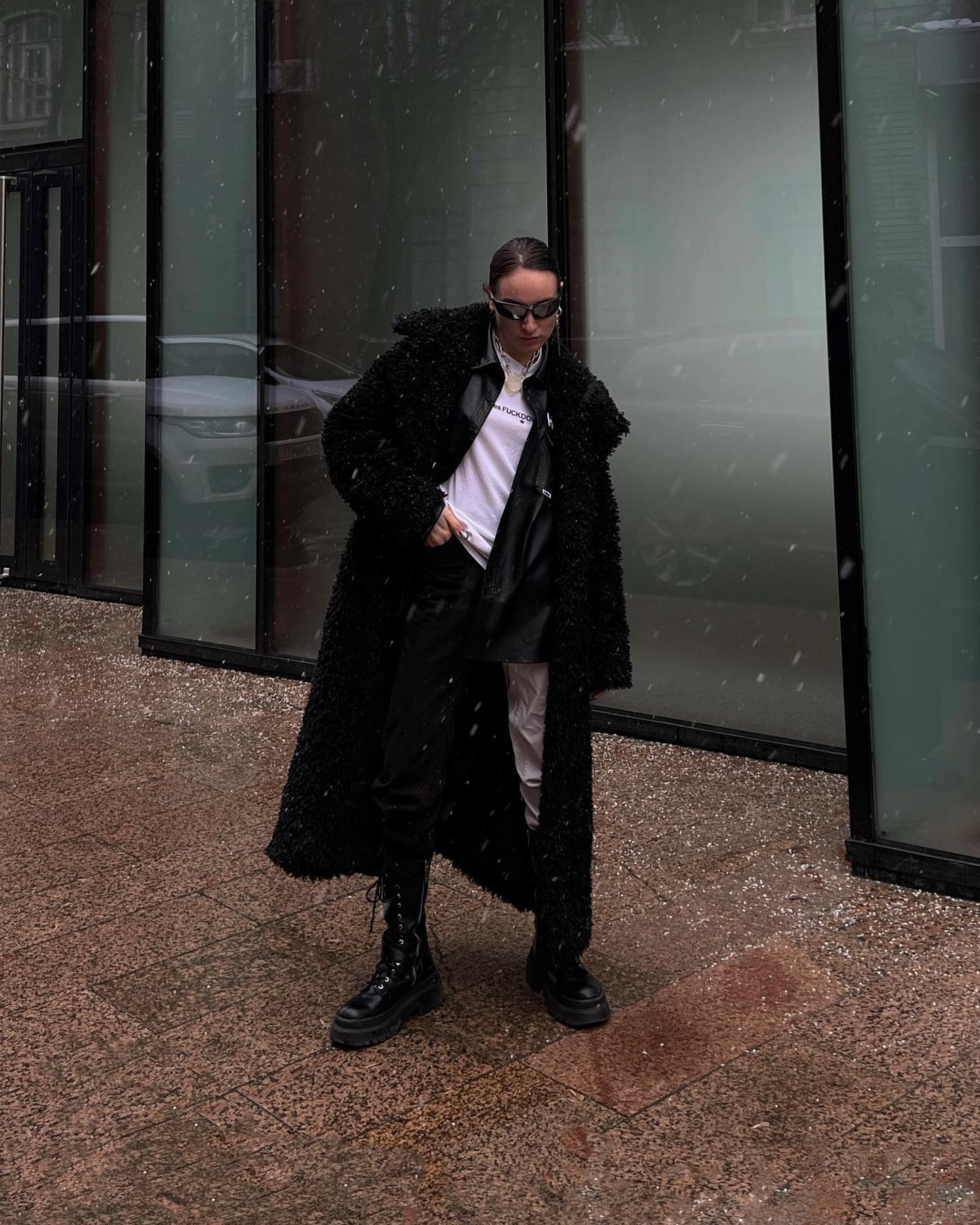 Photo via @frumkum
5) Matrix Vibes 
On the contrary, if you are one to delve into the dark side, you'll love this next look. Alena channels Matrix vibes with her dark faux fur coat and futuristic shades. If you are looking for an alternative to snow boots, lace up combat boots are sure to do the trick. As you can see, the drama-inducing result is easy to achieve and delivers fashion clout at the same time.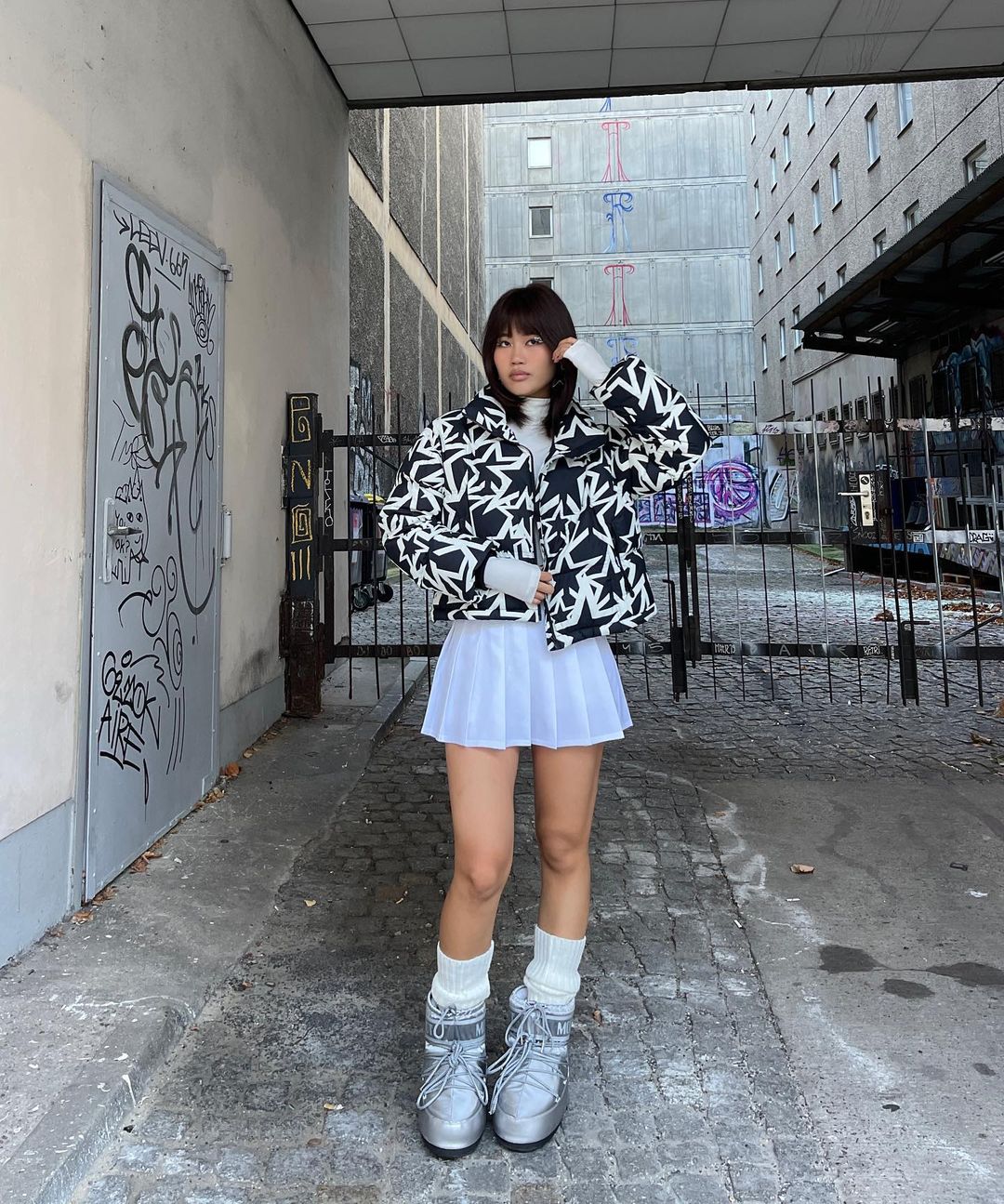 Photo via @jihoonkm
6) Pleats Please
If snow activities aren't on the docket, you can always embrace winter head on with heavy duty accessories. Jihoon pairs a printed snow jacket with a pleated skirt – a bold move that is bound to leave a lasting impression. But fear not. If the thought of bare legs has you shivering, you can always add a pair of tights layered underneath thick socks for extra warmth.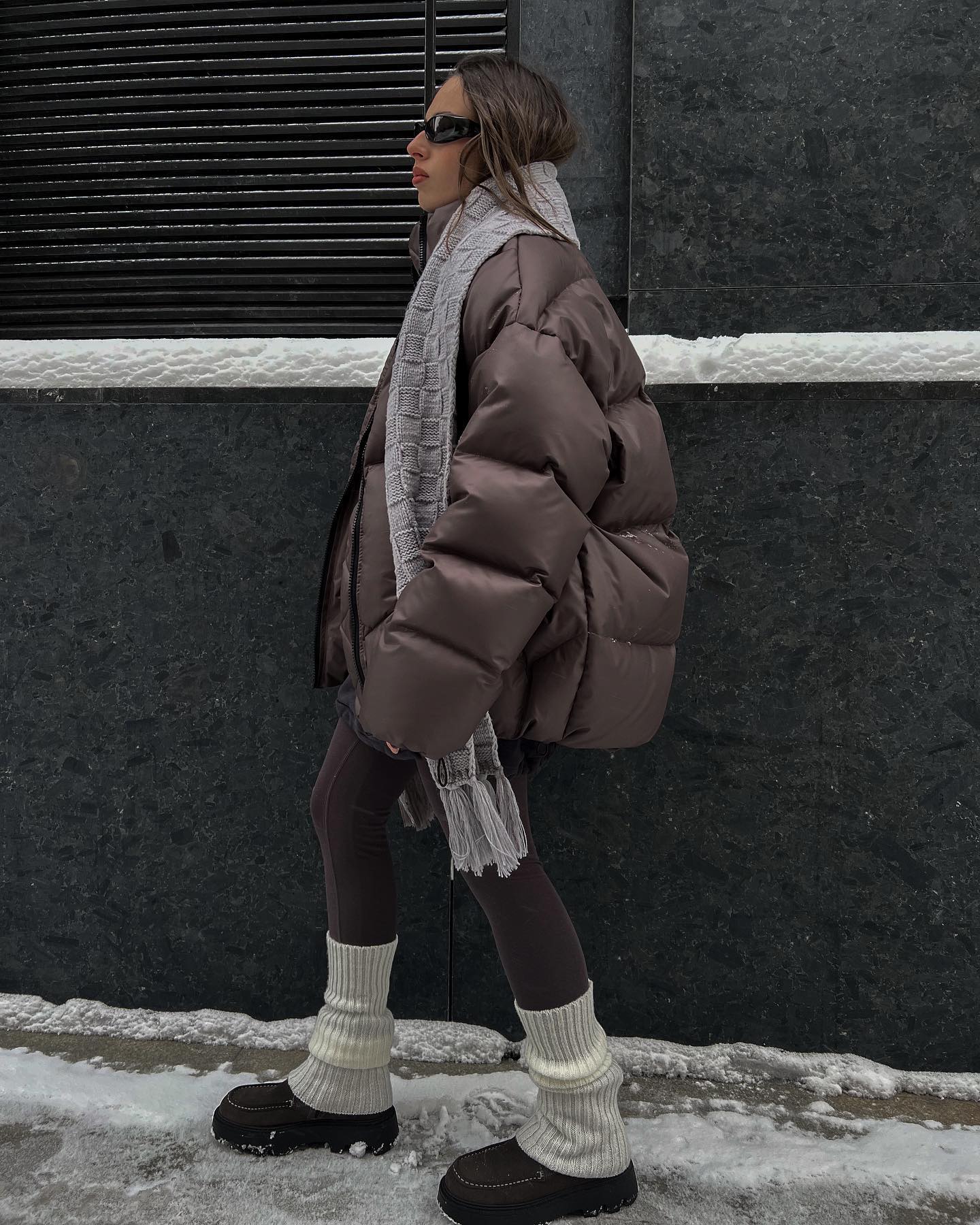 Photo via @ainsuph
7) Leg Warmers
One of the season's hottest accessories is undoubtedly leg warmers and they happen to come in handy for the wintry weather. If you're not sure you can pull it off, follow this influencer's lead with a tonal outfit. Start with a chocolate puffer jacket and coordinating leggings. Then, add snow boots and leg warmers for an intentional layered look. Dark sunglasses and a scarf are optional but will help complete the cozy vibes.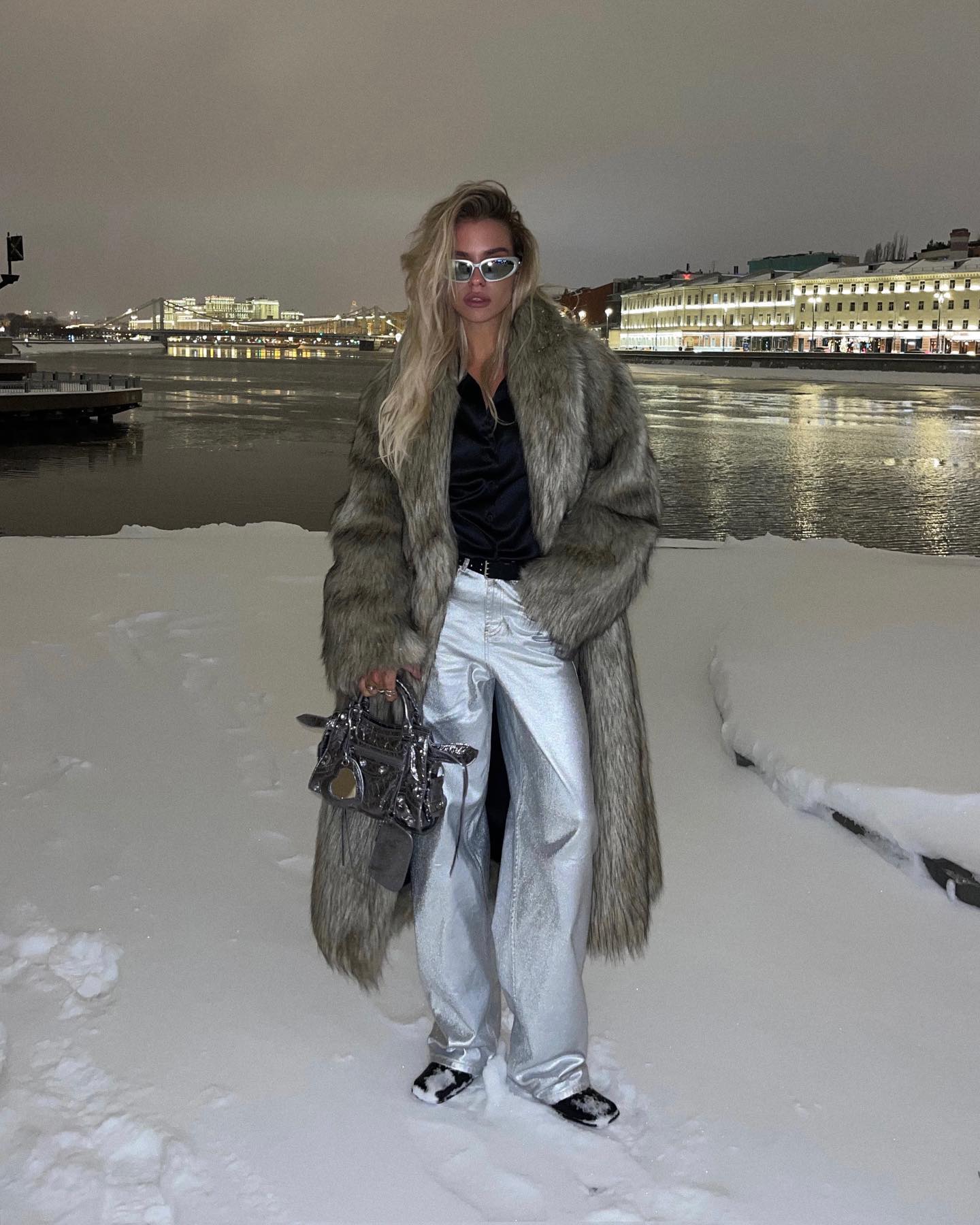 Photo via @burimova
8) Full Out Glam
When escaping to the mountains to get away from the city, there is always a reason to dress up come nightfall. A slinky dress might not be the most ideal because of the lower temperatures but Alexandra proves there are plenty of other cold weather options that'll up the evening mood. For instance, a fur maxi coat complete with flashy, metallic pants and accessories. Now that's a look that doesn't make you miss your LBD at all.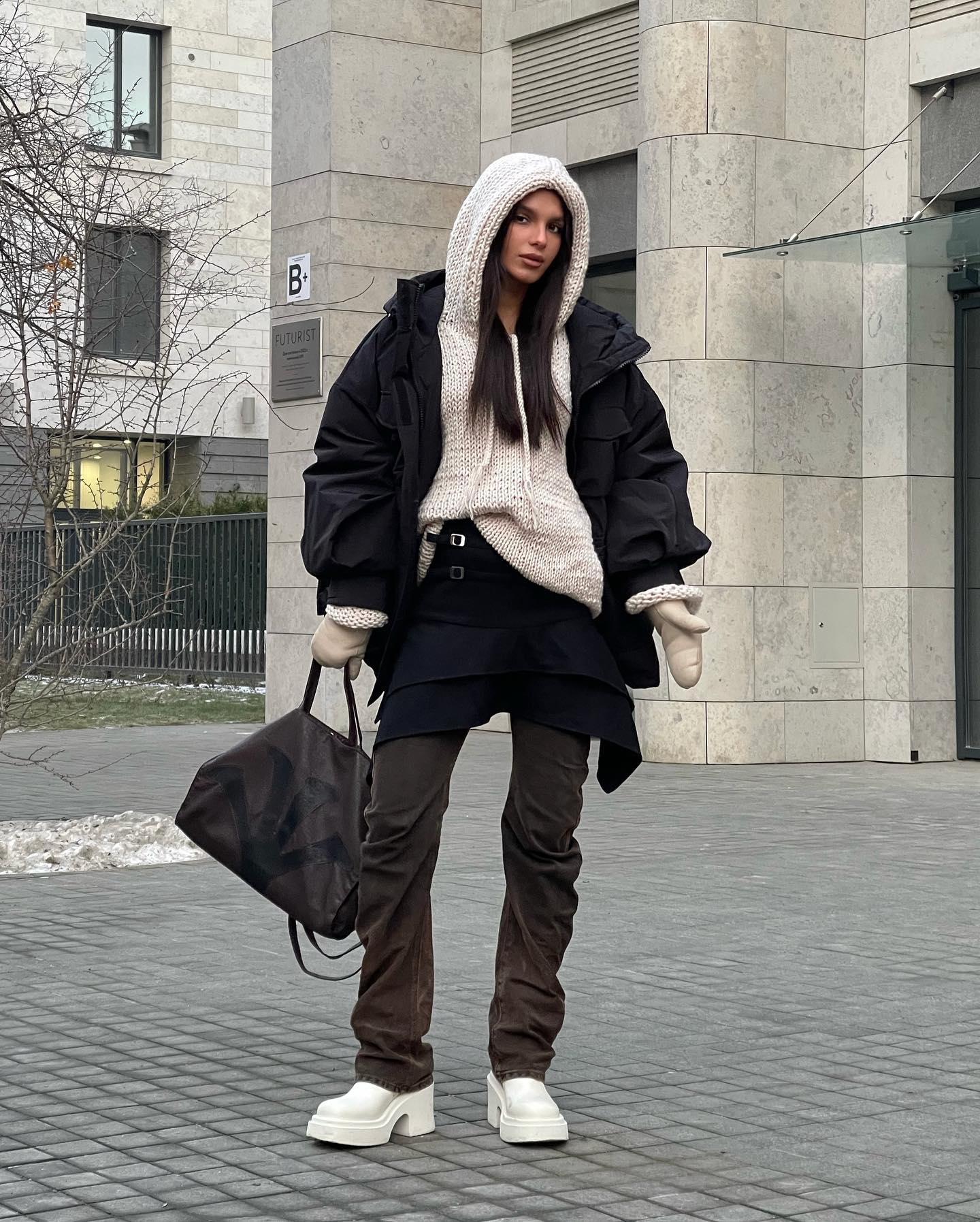 Photo via @mariecher
9) Best of Both Worlds
If you can't bear to leave your miniskirt behind, we have just the solution for you. Bundle up for the cold by styling a skirt on top of a pair of jeans. This unexpected combination forms a look that is uniquely androgynous and feminine at the same time. For additional style points, we love the idea of finishing the look with chunky platform boots and mittens.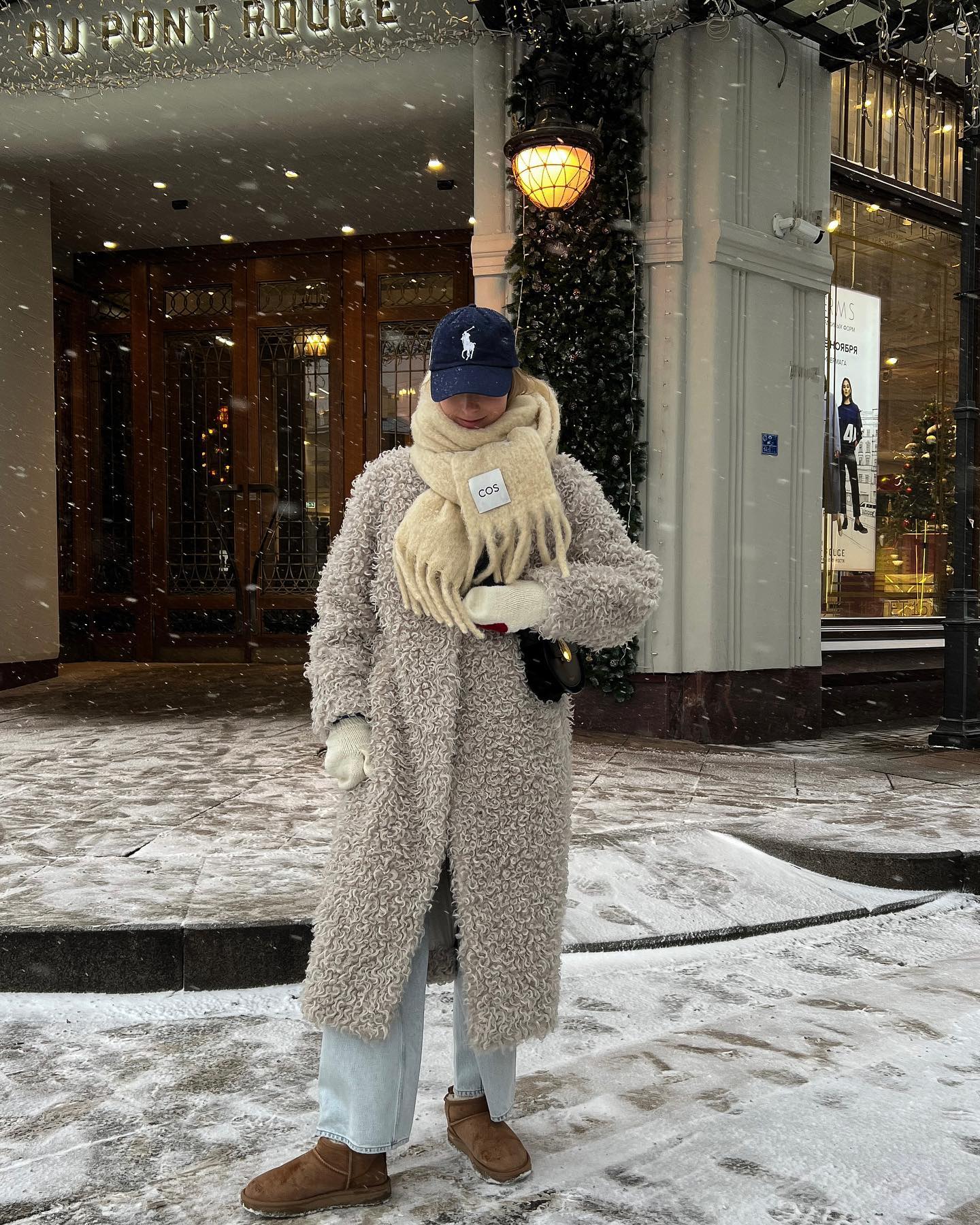 Photo via @heisanteri
10) Teddy Bear
Our last suggestion to fashionably approach a snowy day outfit comprises of the teddy bear coat. Not only is this outerwear option visibly cozy but it is just as warm as it appears – the ideal layering device for a long day outdoors. Consider piling on a thick scarf, mittens, and sherpa-lined boots for optimal insulation.

(Visited 1 times, 1 visits today)