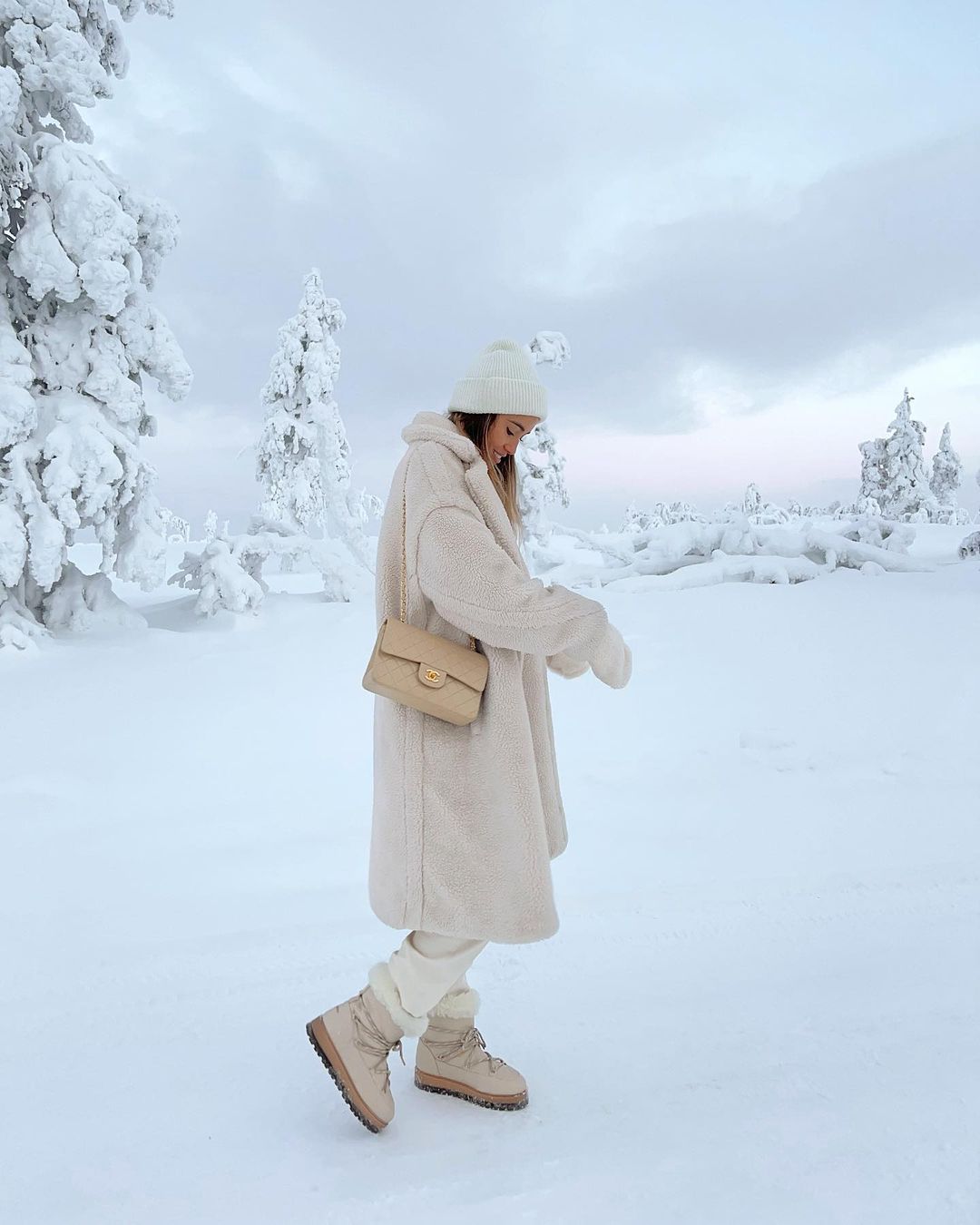 Photo via @kateehutchins
You might have noticed lately that all things shearling have been gracing your Instagram feed on repeat. It quickly  became a hit among celebrities and influencers quickly followed suit for good reason. There is a lot to love about this fuzzy texture. It screams cozy, looks luxe, and is quite practical when it comes to actually keeping you warm. While you might have seen the shearling trend adapt to all types of outerwear, it actually comes in the form of other fashion-forward accouterments, including handbags and eye-catching boots, too. Since the winter season is just getting started, there is no better time than now to hop on the shearling trend before the best styles sell out. If you're not sure where to start, we've got you covered. Ahead, we've compiled ten of the very best ways to adopt the shearling trend – get ready for some serious style inspiration.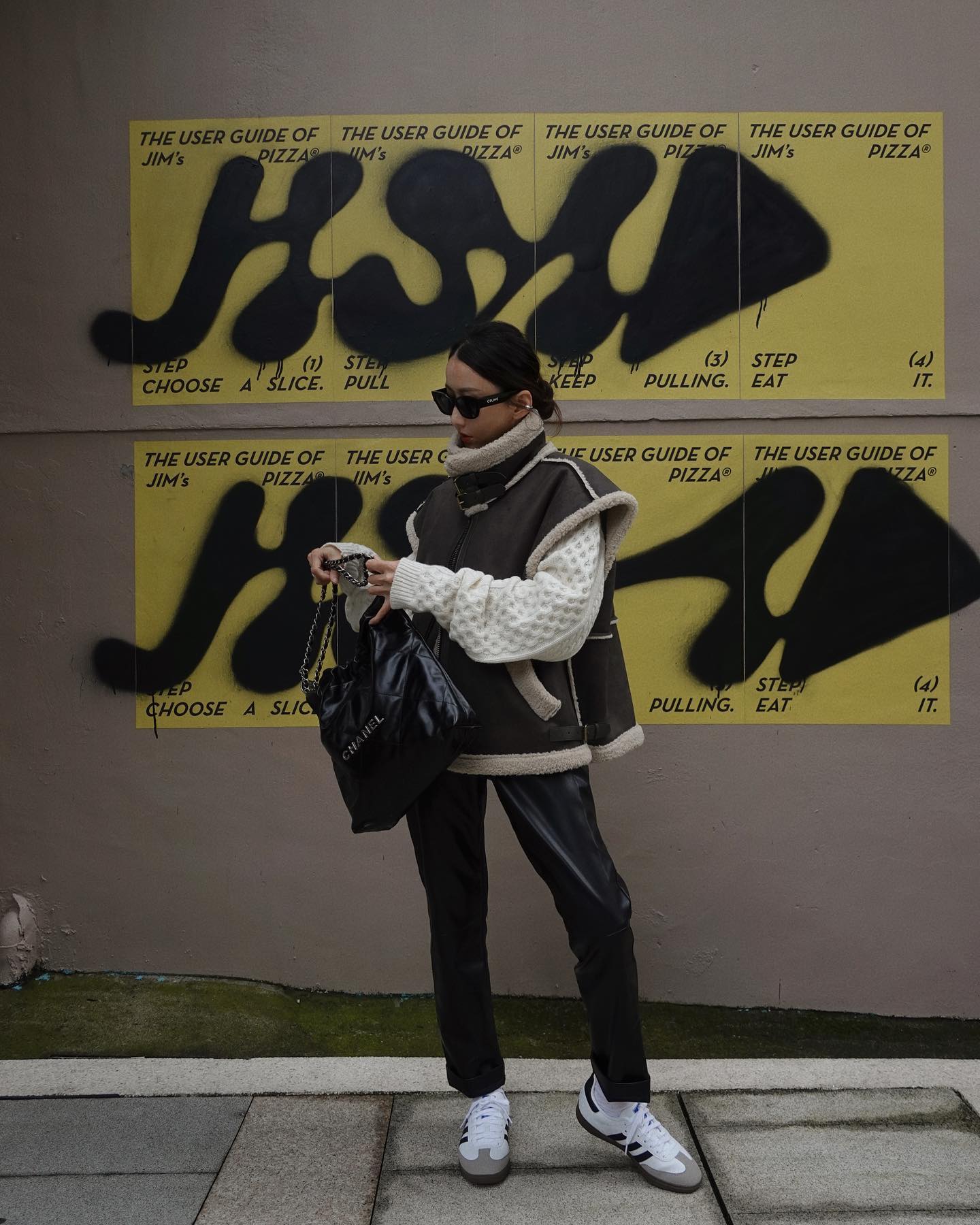 Photo via @starland530
1) Shearling-Lined Vest 
The beauty of anything lined with shearling is the warmth it provides. The fuzzy texture is naturally insulating, keeping you toasty all season long. Which means that this layering option just might be the ultimate vest. Vests in general make creating a chic layered outfit easy, but shearling options are definitely a step up from the rest. Just incorporate an oversized sweater underneath – and et voila, you have the picture-perfect winter outfit.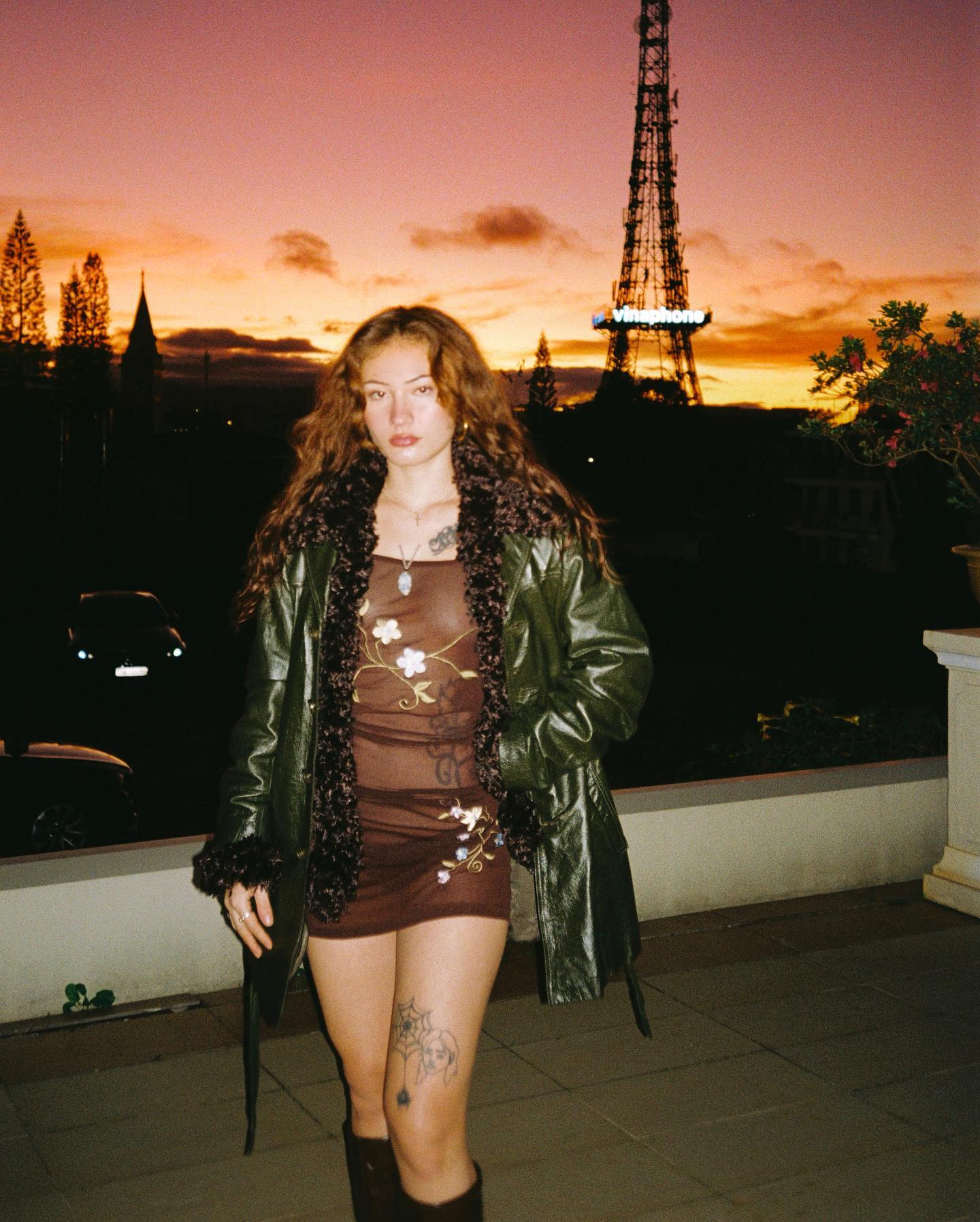 Photo via @naomiroestel
2) Shearling and Vinyl Combo
Shearling textures tend to exude rustic, boho vibes. If you're interested in glamorizing it for a special occasion, simply team the fuzzy material with a flashier counterpart. Enter the vinyl and shearling jacket – an outerwear style that marries the 90's aesthetic with modern day dressing. We love how this influencer layers her vinyl and shearling coat over an itty-bitty sheer dress for a full nostalgic moment.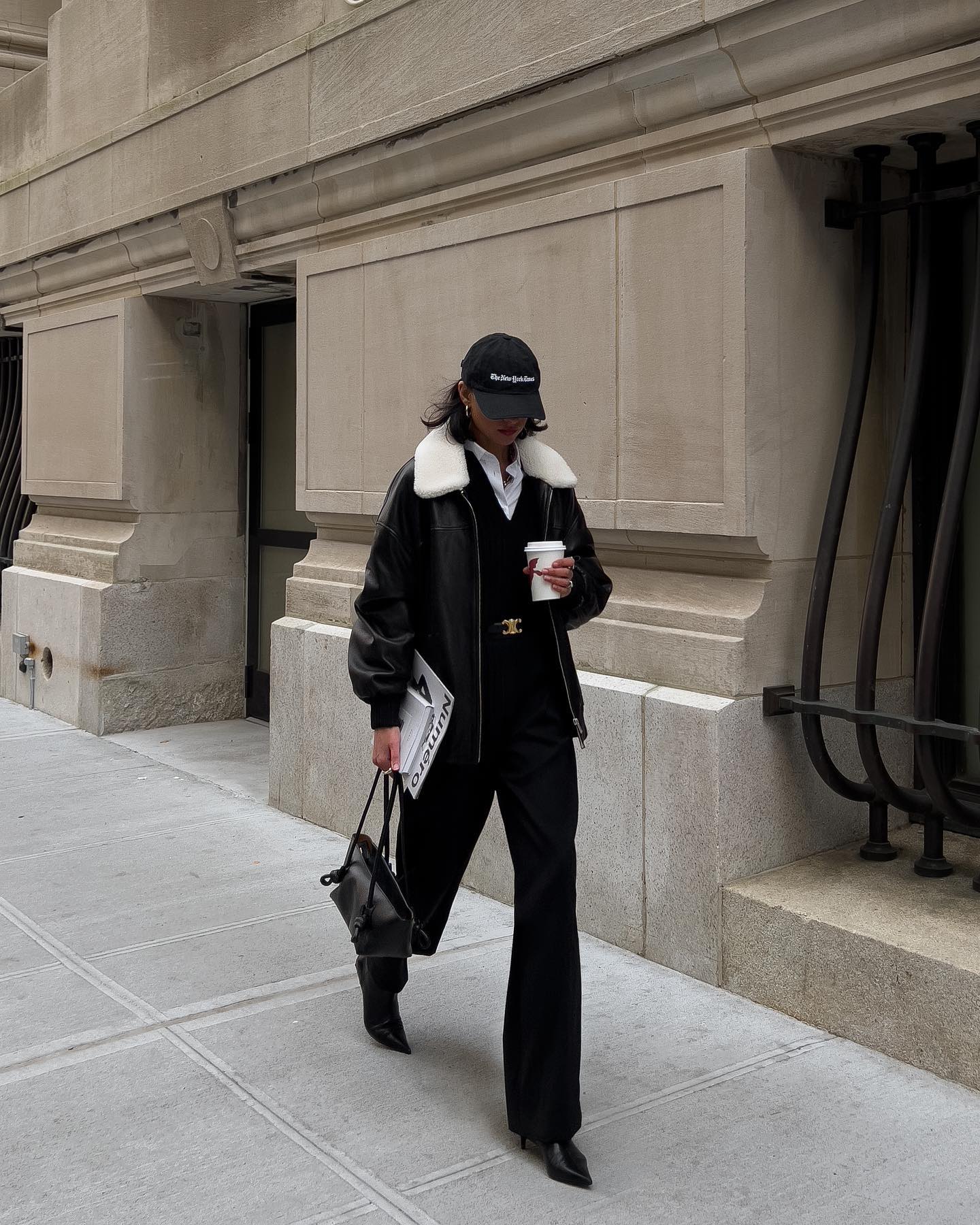 Photo via @veneti.a
3) Bomber Jacket
The undeniable It Girl jacket of the year is the bomber jacket. While we adore an all leather version, a shearling collar or lining makes it much more fitting to tackle the cold. At first glance, you might think it leans more casual, but Venetia proves it looks just as good dressed up. In fact, the shearling bomber adds the perfect amount of edginess to a tailored outfit.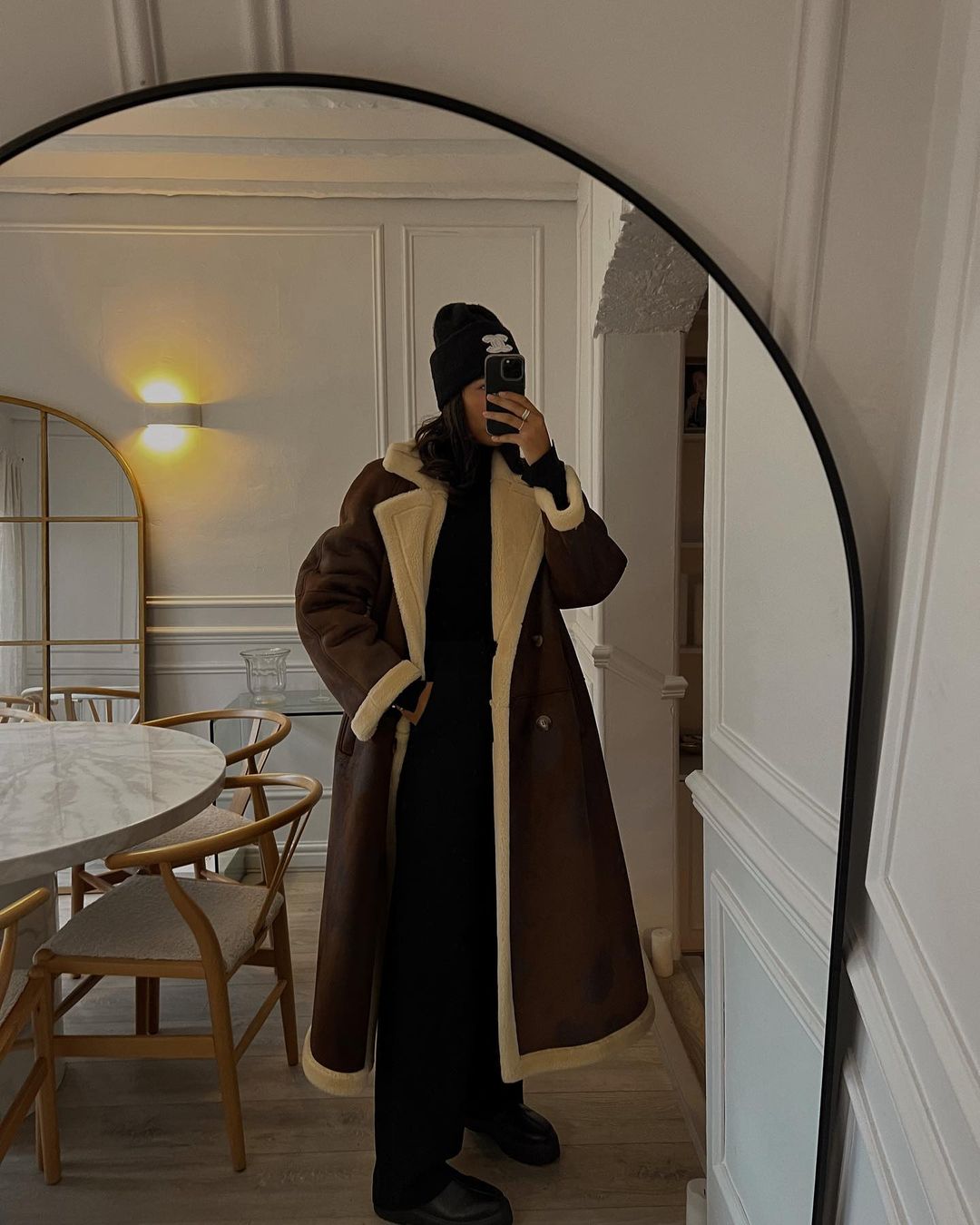 Photo via @melissasf1
4) Maxi Coat
If you find the aforementioned shearling recommendations too subtle for you, then we bet this longline version will sweep you off your feet. The floor-grazing silhouette works overtime to keep the wearer extra snug. Plus, the maxi length adds a bit of drama to whatever outfit you decide to pair it with. Just shrug it on over your favorite trousers and sweater, add some stompy boots and you have an enviable winter outfit.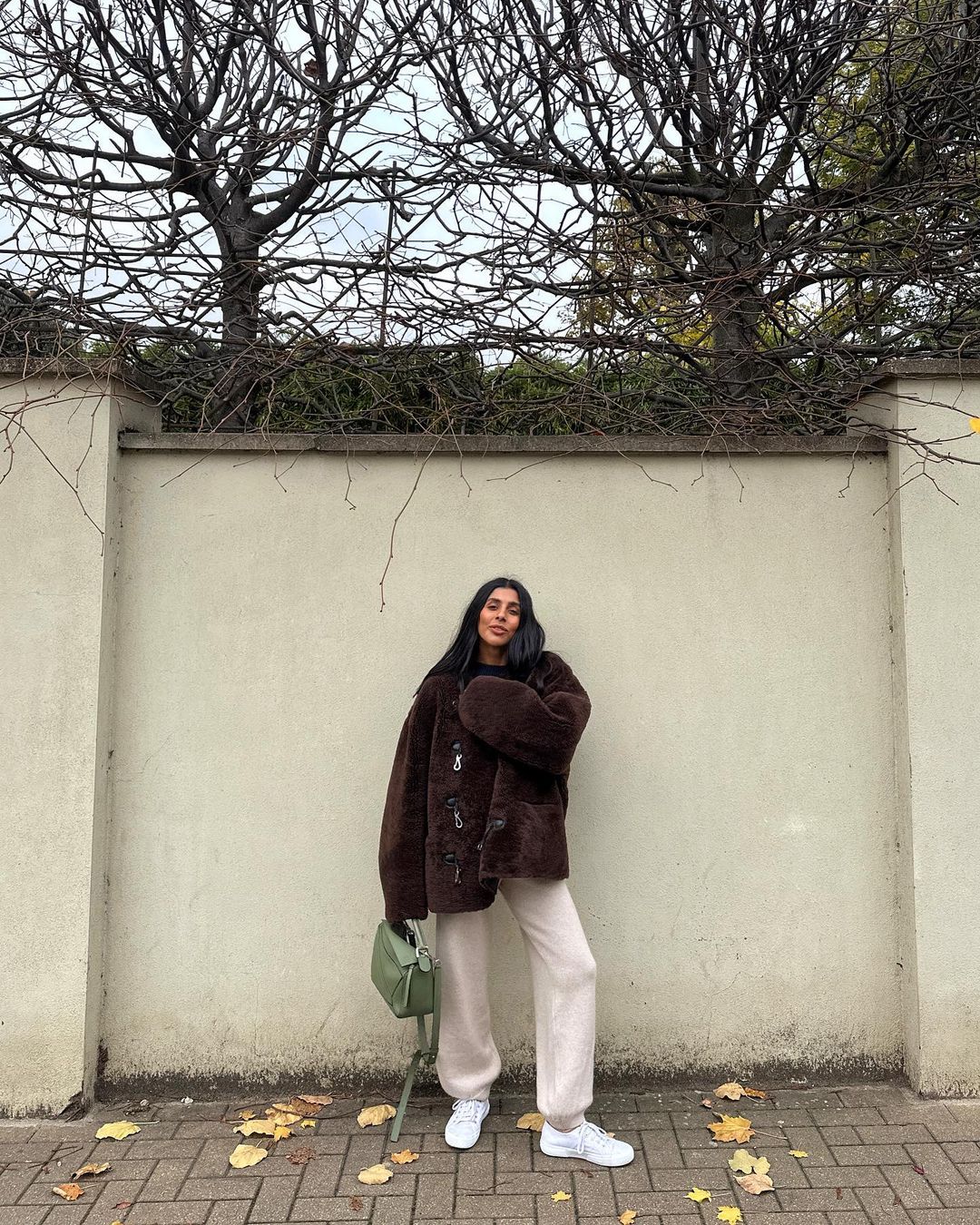 Photo via @monikh
5) Toggle Jacket
For the ultimate shearling experience, look no further than the toggle jacket. This full fuzzy outerwear piece looks and feels like a dream. The toggle detailing itself is a charming, preppy addition that makes these coats stand out from among the rest. But don't get it twisted. Just because it reads Ivy League doesn't mean you can't style it with your comfiest loungewear. In fact, it might just be our favorite way to rock shearling toggle jackets.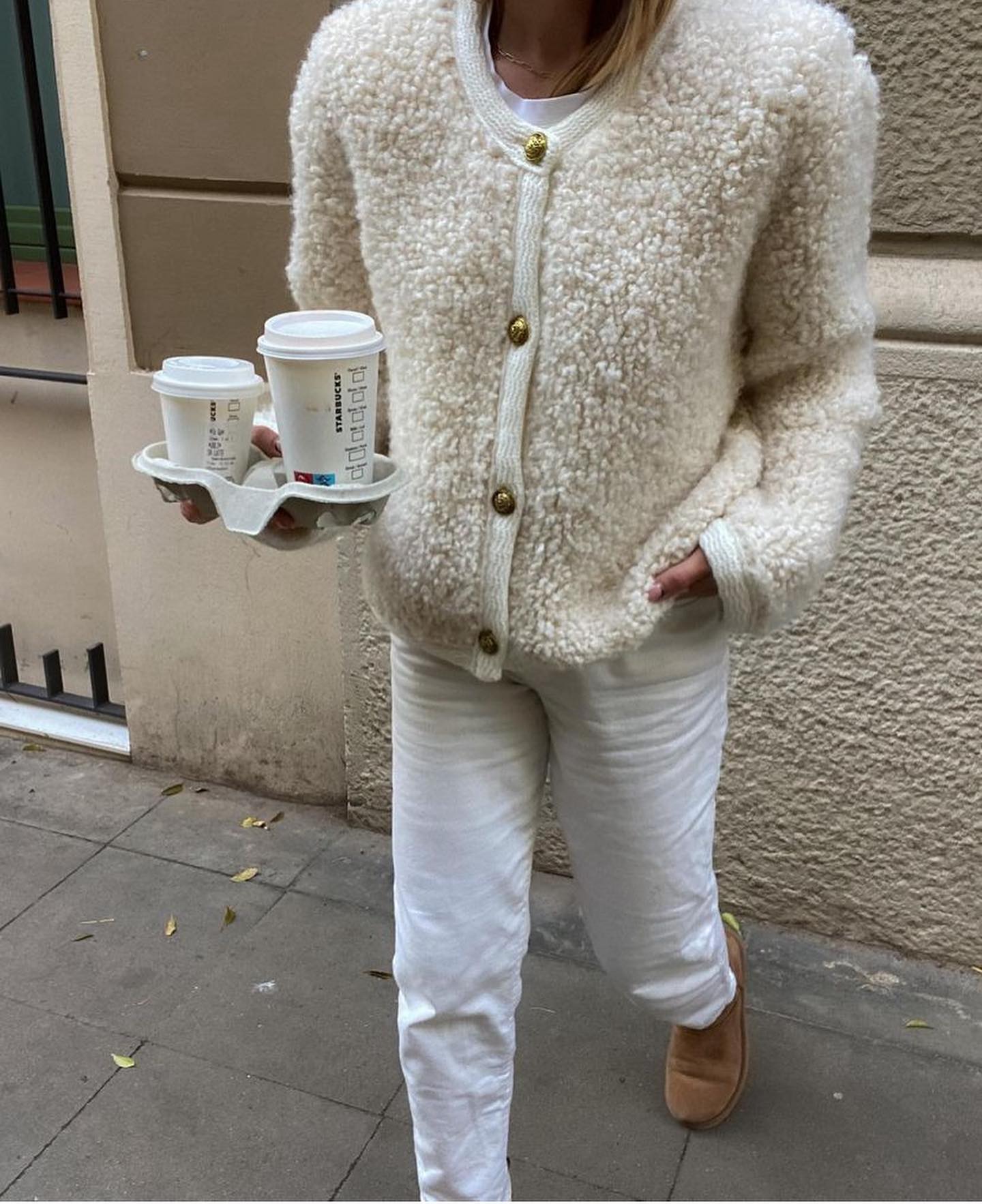 Photo via @le.petit.colette
6) Shearling Sweaters
Just when you thought sweaters couldn't get cozier, shearling versions entered the chat. There is no better item to fall back on when bracing for the cold. The texture cardigan or pullover is ideal for styling with your favorite jeans and snow boots. Statement-worthy on it's own, there's nothing else you need to pull the perfect winter outfit together.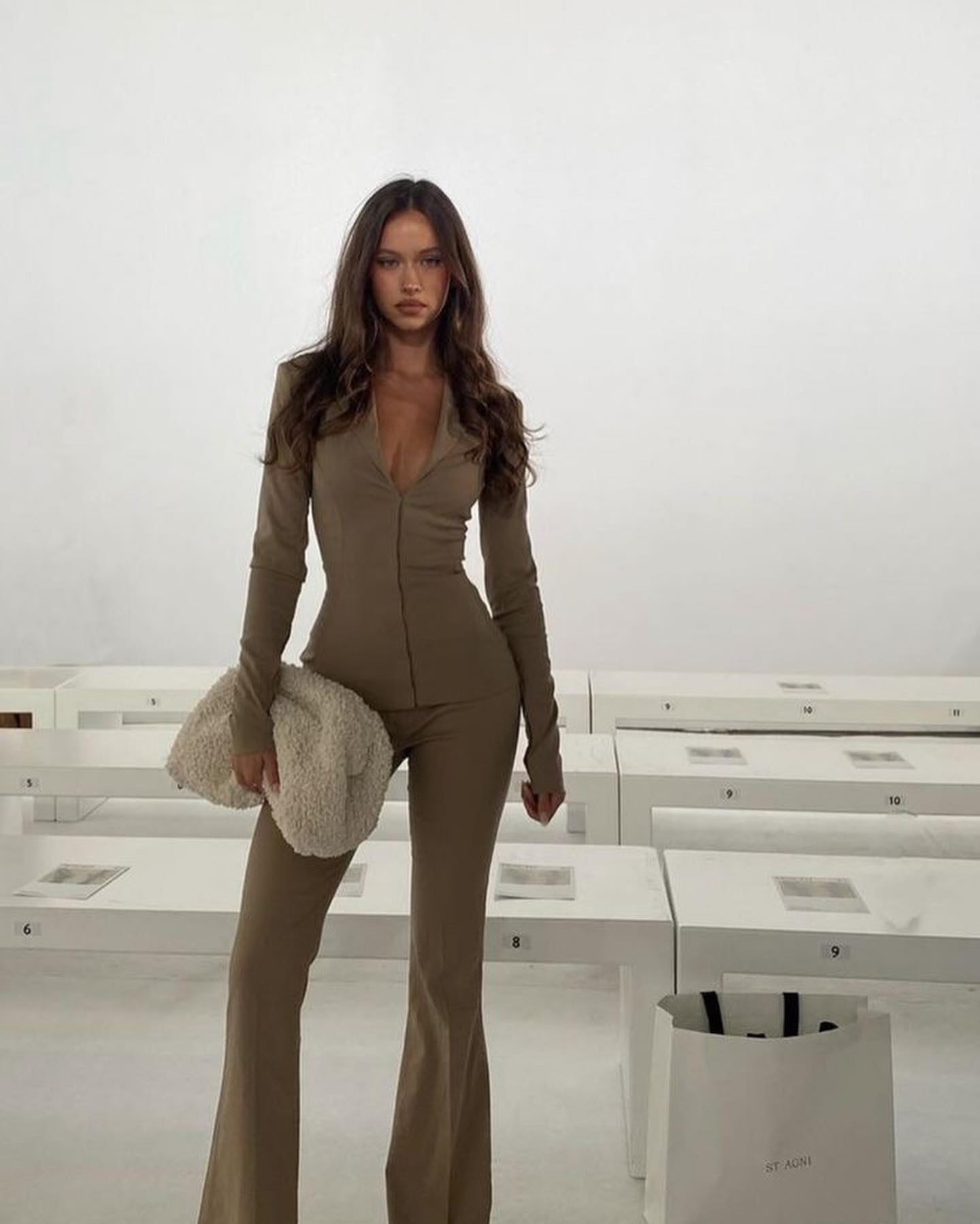 Photo via @olivia.mathers
7) Shearling Handbag
Shearling has made its way to accessories too over the past few seasons. One of the most notable ones being handbags. Fuzzy adorned oversized clutches and totes are proving to be an influencer's best kept secret for accentuating a winter outfit. It offers up an inviting alternative to your basic leather bag and the textural element instantly elevates any look.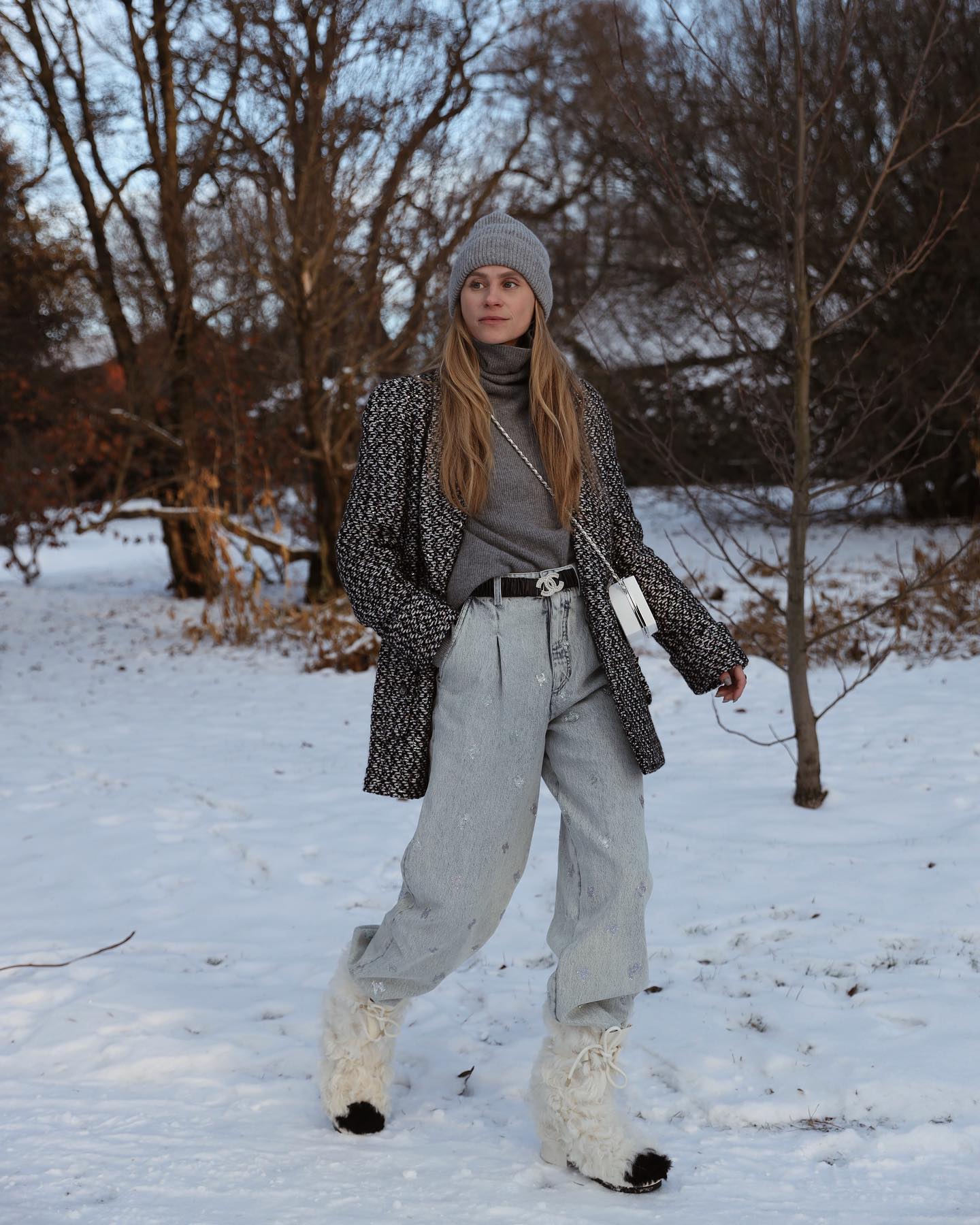 Photo via @tineandreaa
8) Shearling Boots
While we all know and love a good shearling-lined boot, why not take it even further? Sherpa textures are now gracing the outside of some of winter's best footwear options and we are loving every single one. They're not only unexpected but lend a high-fashion appeal. Even the most casual denim outfits get a facelift with these in tow.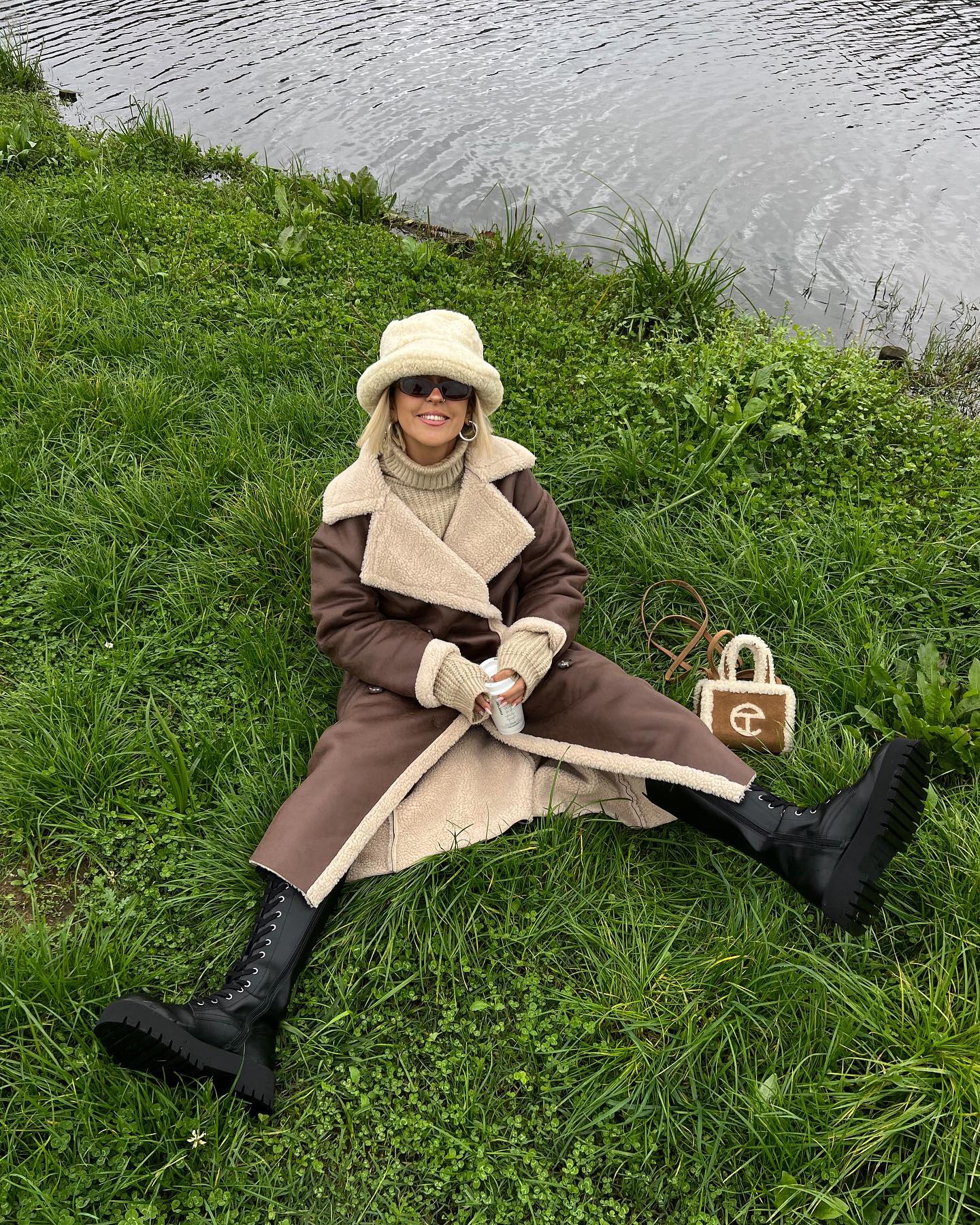 Photo via @sofiamcoelho
9) Bucket Hat
Shearling bucket hats are quickly becoming a street style favorite – and it's proving to be a chic way to round out a winter look. It's the final pieces you never knew you needed to complete an uncomplicated yet high impact look.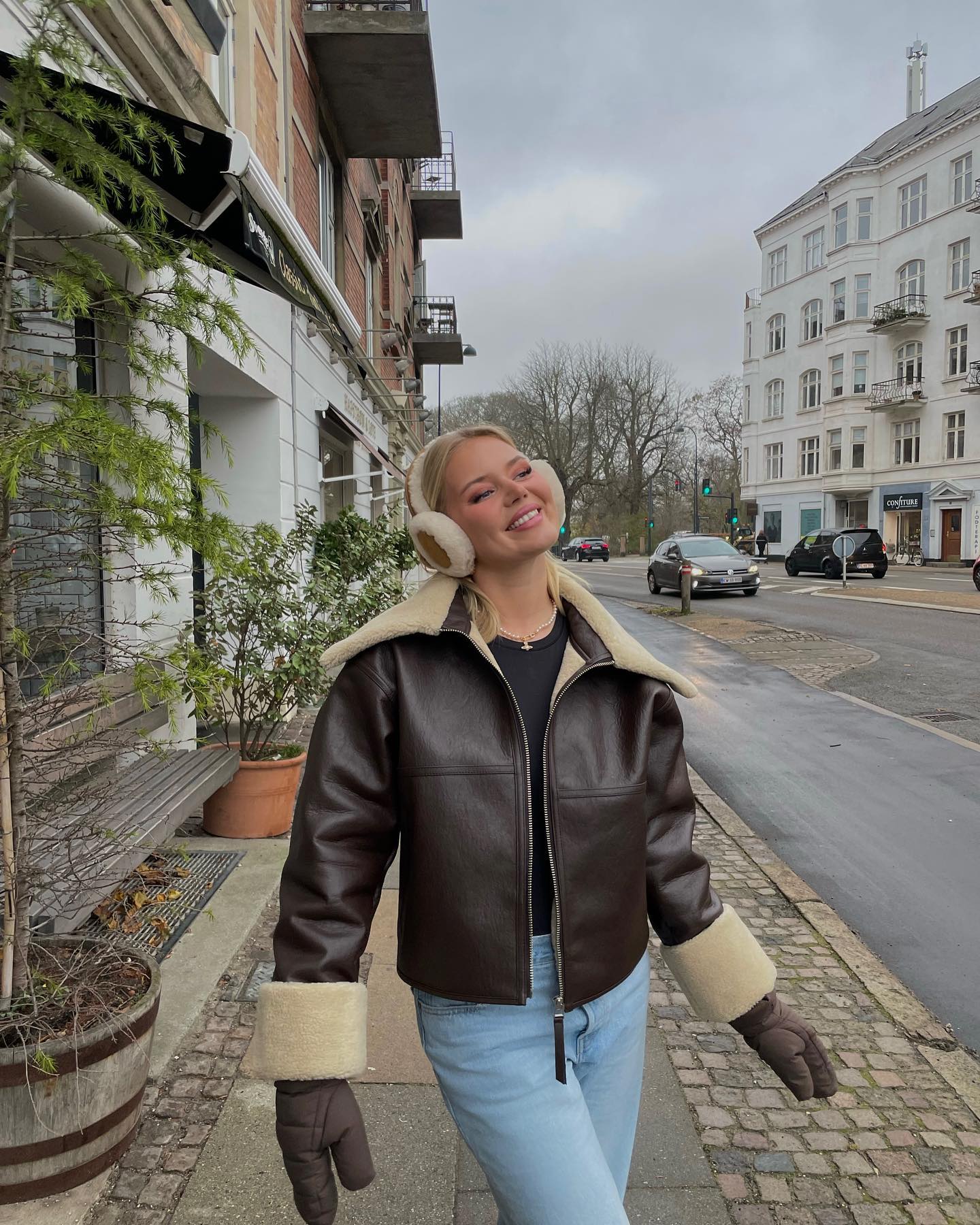 Photo via @barbarakristoffersen
10) Shearling Earmuffs
The last thing you need to stay toasty this winter is shearling earmuffs. 100% proven to be adorable, this cold-weather accessory is foolproof when striving to keep your head warm. The best part? Unlike hats, earmuffs are designed for good hair days. Once you in invest in one, you will never want to leave the house without them. Luckily, they have the ability to look good with any winter fit imaginable. 

(Visited 1 times, 1 visits today)