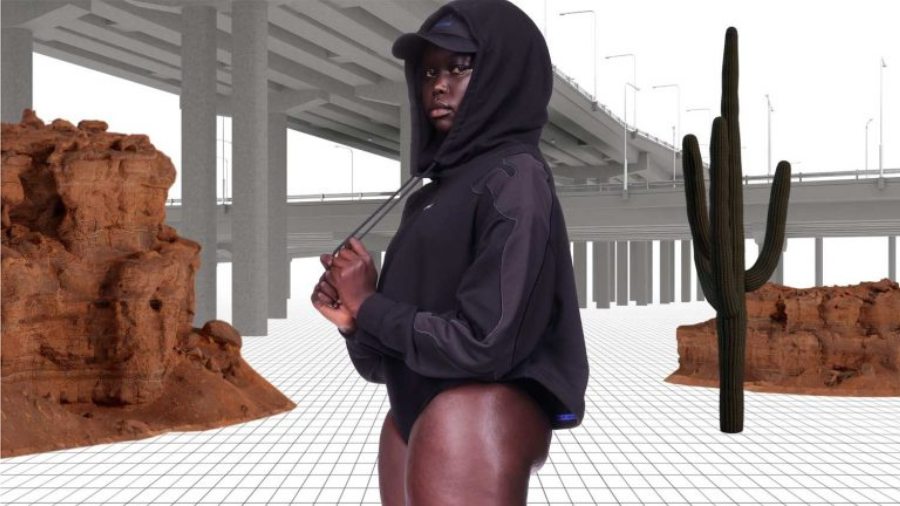 Here in time to assist you with your goals to lead a healthier lifestyle in 2023, Puma has teamed up with French label, Koché, to create a collection of performance wear. In fact, this is actually the duo's second time linking up. Previously, the brands joined forces to style the AC Milan soccer club by upcycling the team's unsold deadstock merchandise.
Now, the two brands have combined Puma's prowess for all things active with Koché's elevated Parisian style. The capsule collection includes everything from hoodies and leggings to running sneakers and baseball caps. Essentially, it takes Puma's classic silhouettes and gives them a more high-fashion twist. As far as accessories, there is even a waist bag and a draped gym bag to accent the ready-to-wear. The price range for the collection goes from 40 euros for the hat and up to 350 euros for the reflective windbreaker. As far as the running shoes, they'll be priced at 150 and 170 euros.
Christelle Kocher, the French designer behind Koché, remarked that the partnership has allowed her to explore her love for sports once again. During her teenage years, she played on team sports and even took up competitive handball. Now, she shares that the goal behind the Puma x Koché collab is to help support "women in reclaiming their rightful space in the sports space". 
The Puma x Koché collaboration is set to release this Saturday, January 7, on both Puma.com and Koche.fr. You can also shop the collection in-person at select Puma stores worldwide. 
(Visited 1 times, 1 visits today)