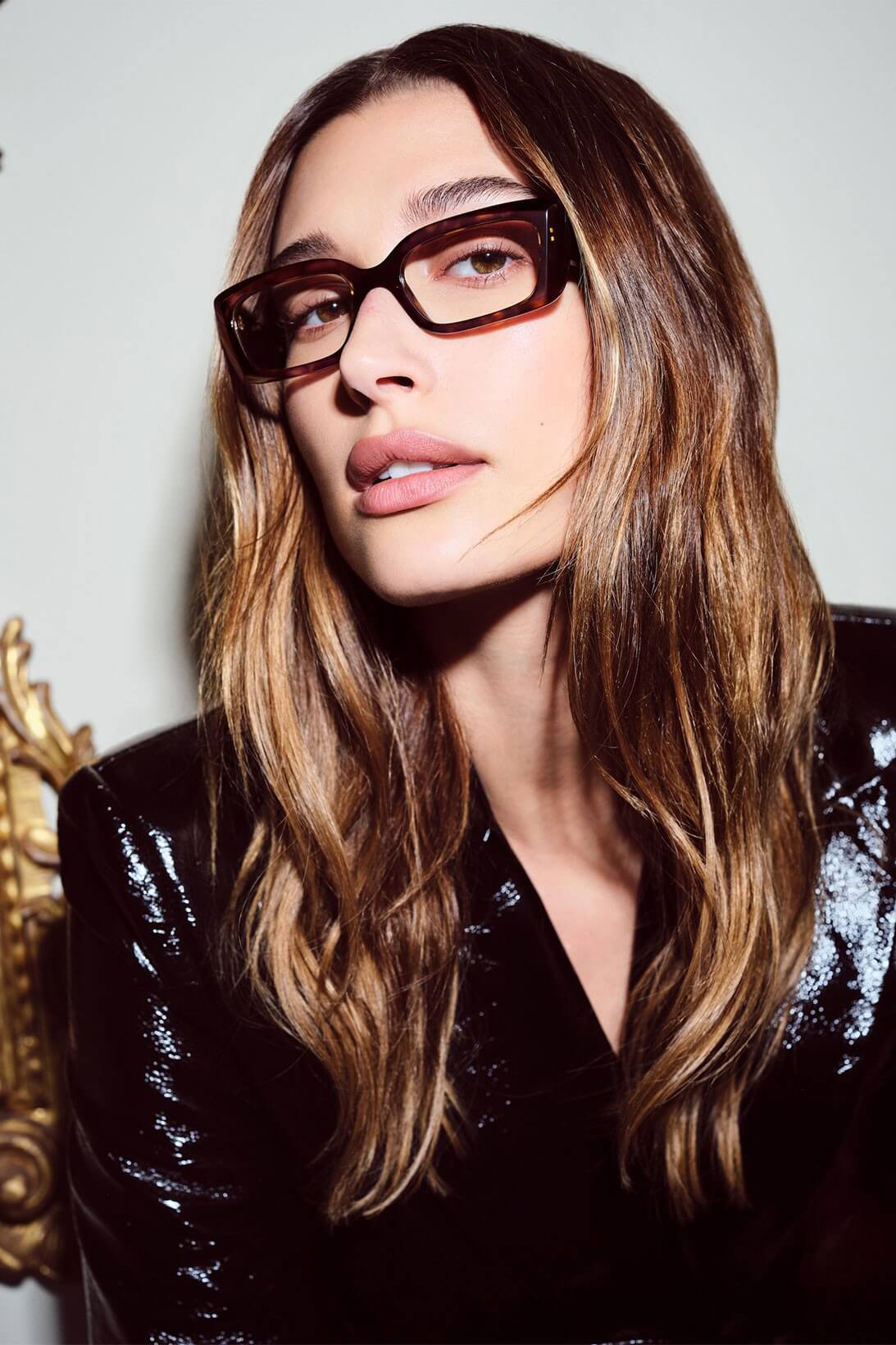 In partnership with Vogue Eyewear, Hailey Bieber launches her very own eyewear collection. The duo announced on March 31st that Hailey is the most recent brand ambassador, as well as creative partner. We know this collaboration will bear much success as Hailey has become known for her superior sense of style in recent years.
The 8-piece collection is broken down between half eyewear and half sunglasses. Each frame features Vogue's signature logo emblazoned on the temple, as well as a custom-made accessory pouch for traveling that will come with every purchase. You can expect to find thick geometric sunnies as well as wire-thin optical frames that incorporate neutral tones, sleek shapes, and a mix of materials. Every item has the capacity to reach It-girl status and truly complement Hailey's on-the-go style. One pair that stood out to us for its major Y2K vibes is the rectangular shaped tortoise shell style (VO5440S) – and the matching eyeglasses (VO5441), available in hunter green, beige, havana, and black.
Hailey Bieber comments that they "focused on designing options that can fit with any style". The new eyewear collection is topped off with a full campaign in which Hailey models all the latest pieces of the collaboration. She wears a mix of a tailored pantsuit, dress, and crop tops to highlight her creations. You'll be pleased to find that all of the price points for the Hailey Bieber eyewear collection is under $100.
You can shop the range of sunglasses and eyeglasses online now at VogueEyewear, as well as SunglassHut.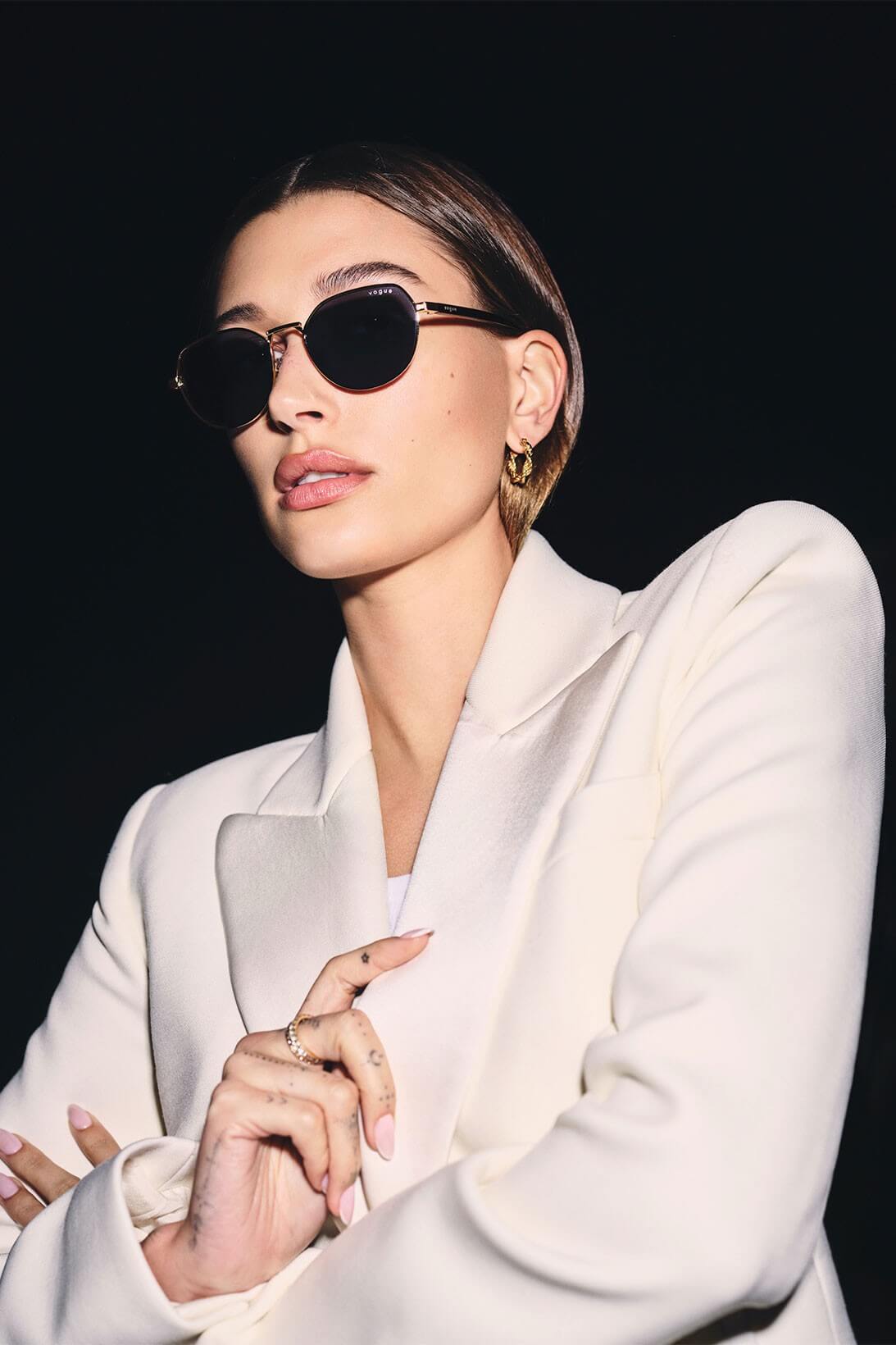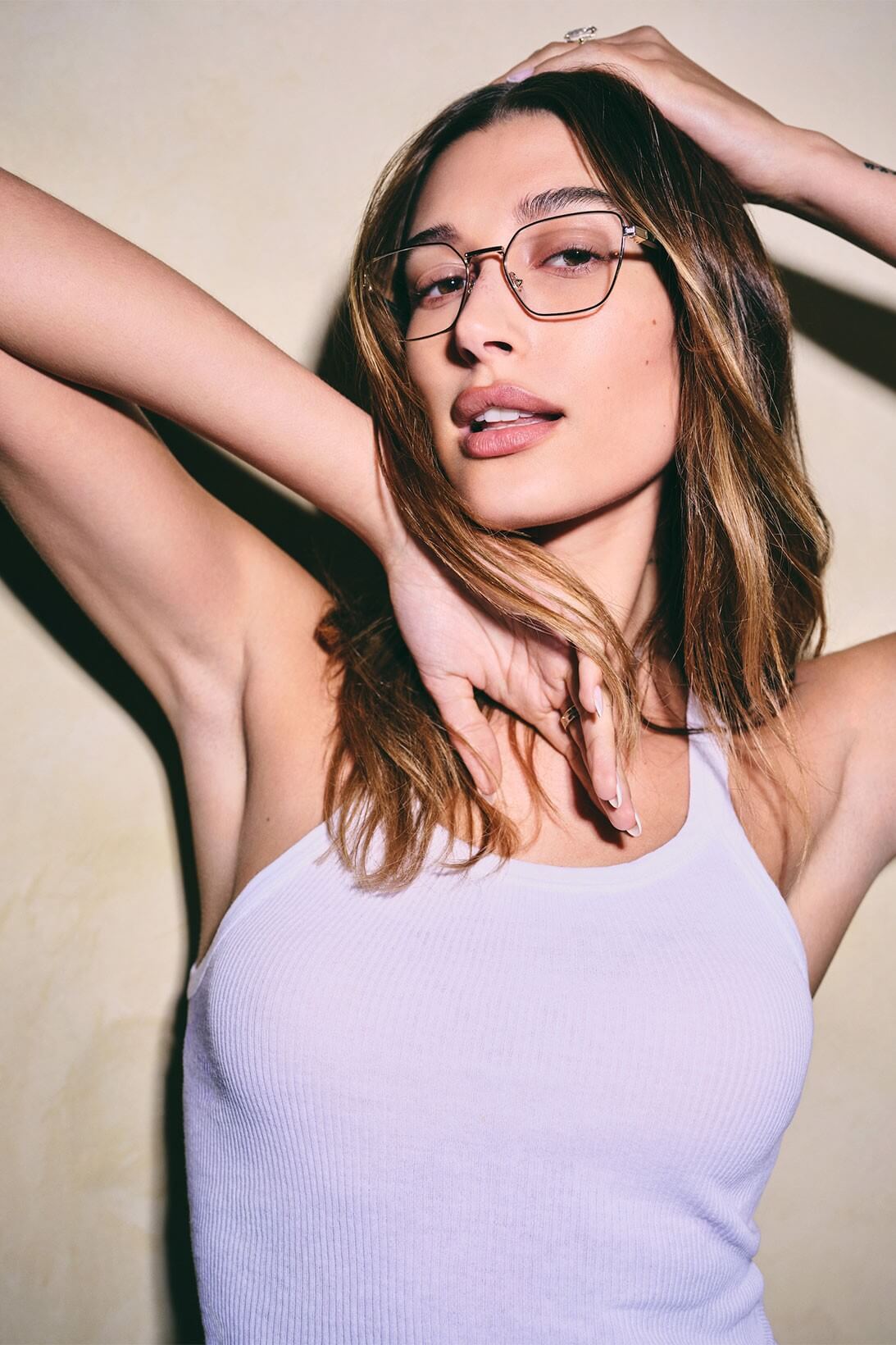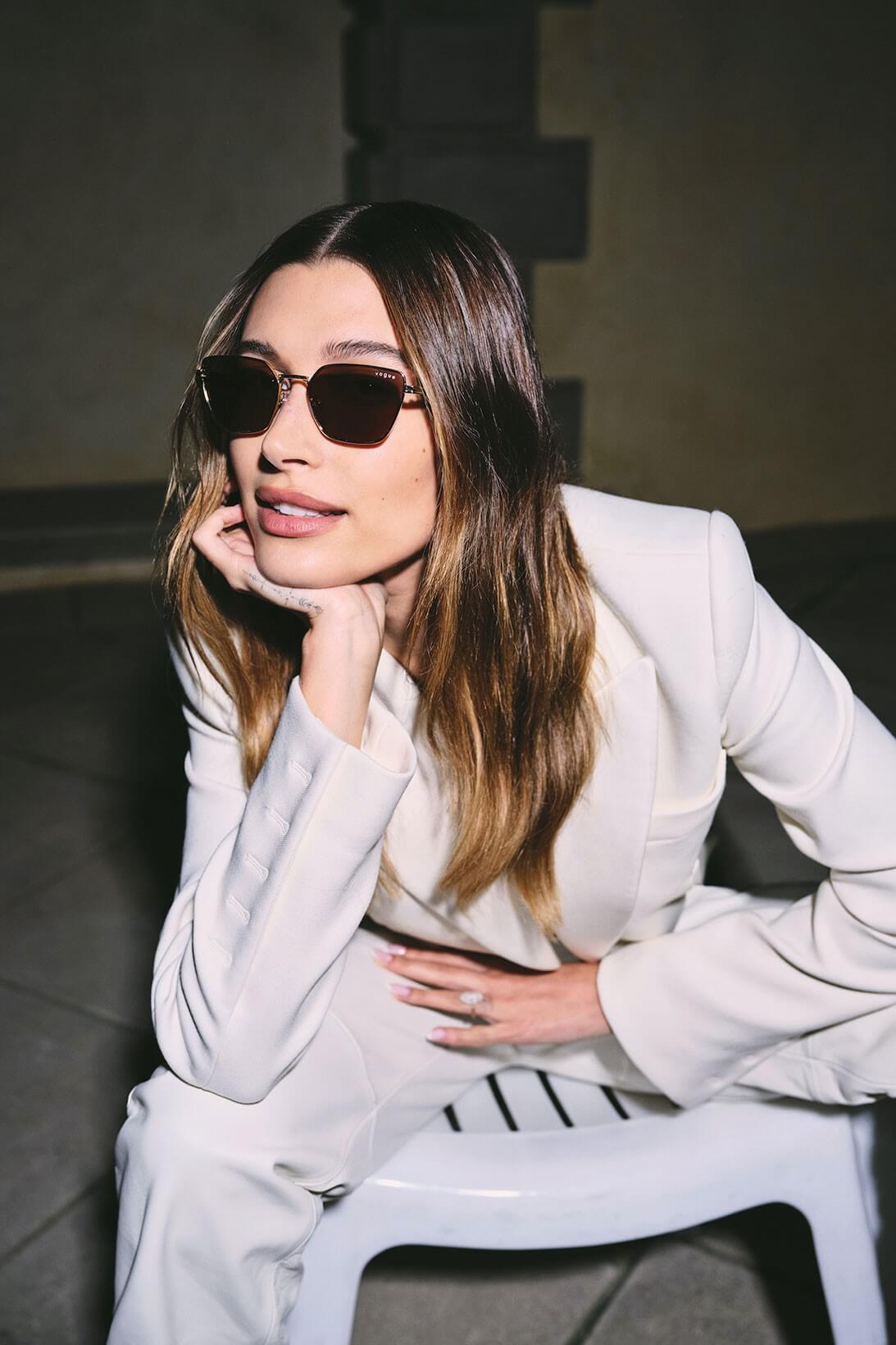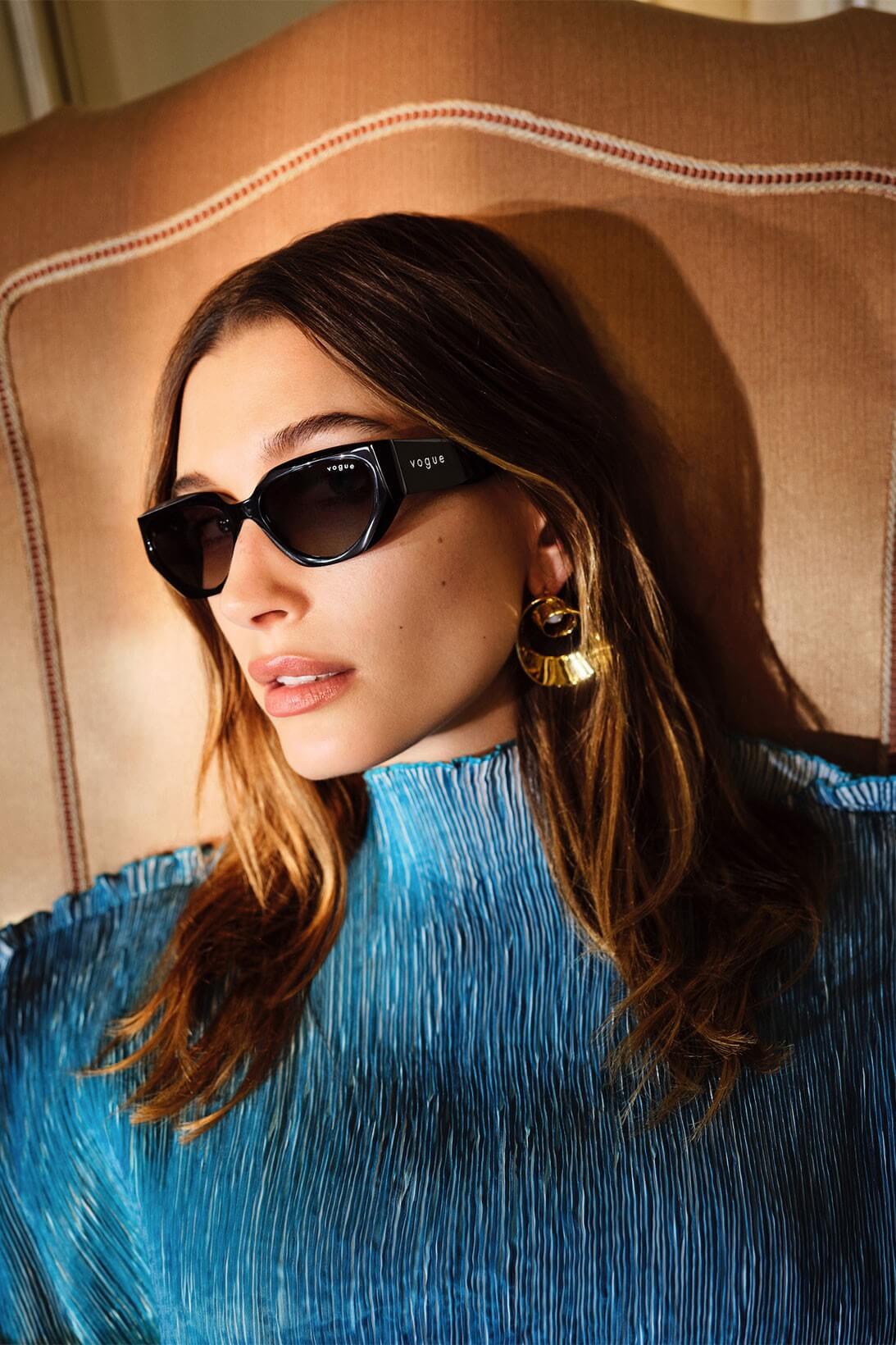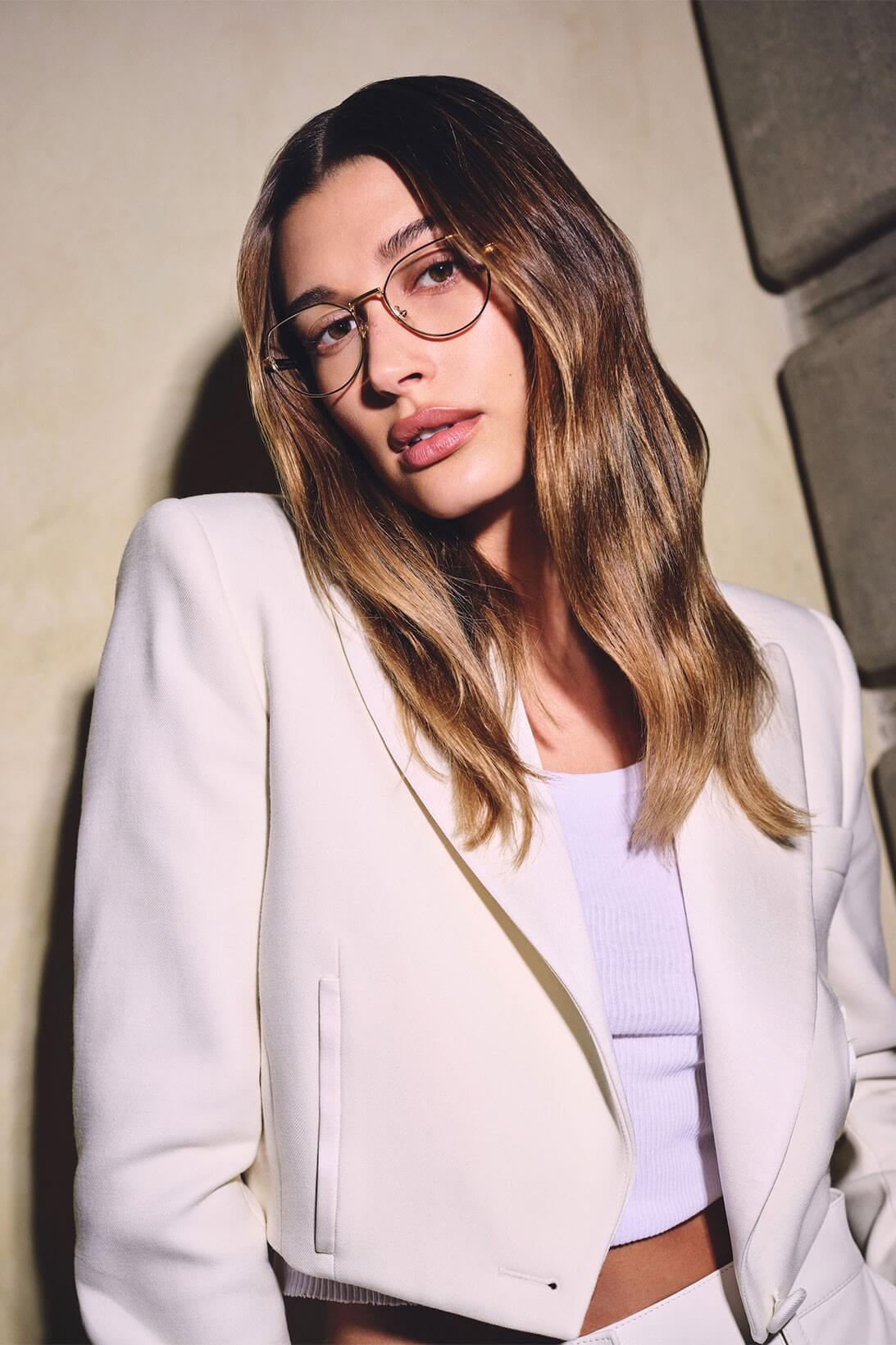 (Visited 1 times, 1 visits today)