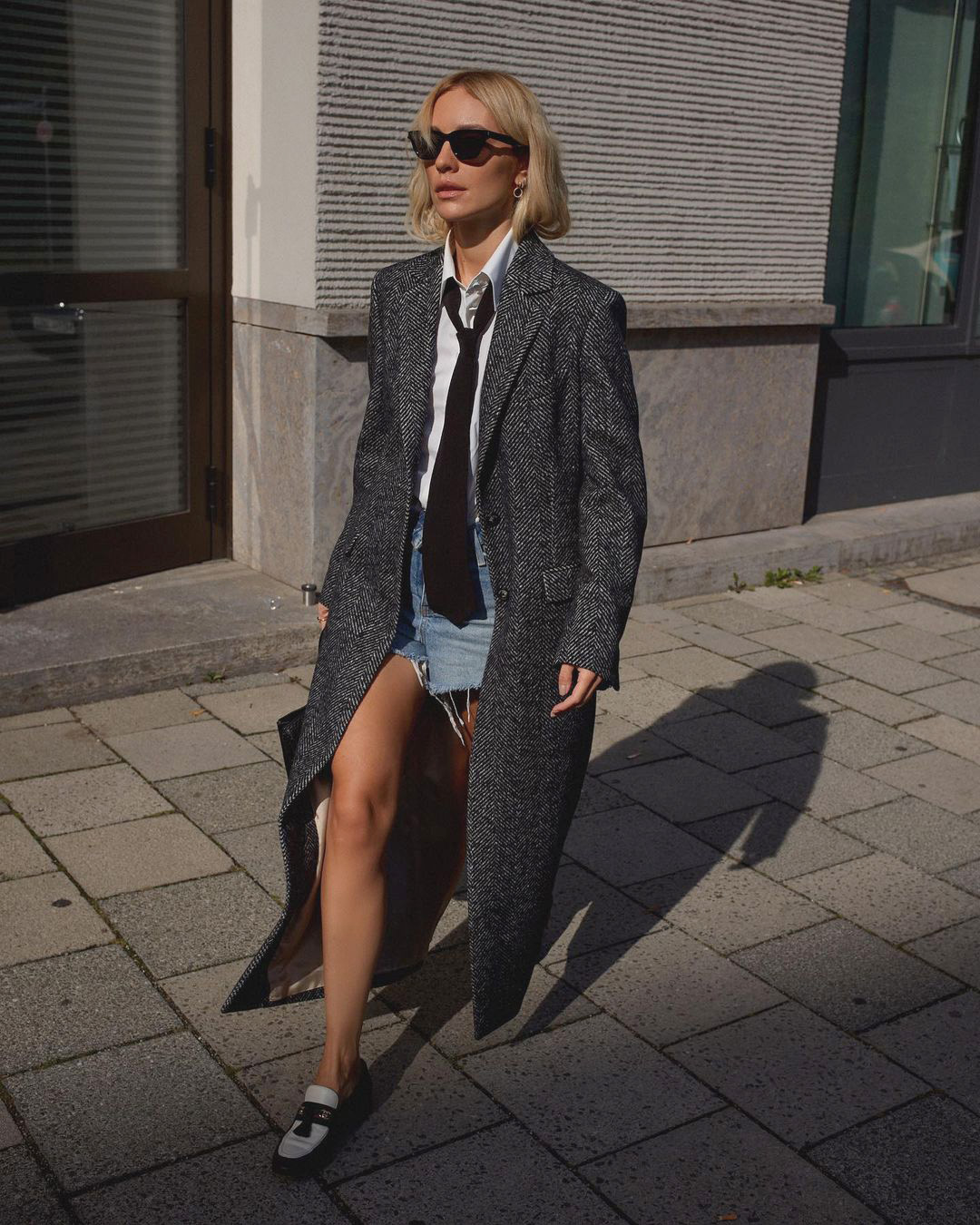 Photo via @vikyandthekid
We are entering that time of the year where coats are no longer optional. As temperatures drop, it is important to bundle up before heading out. So if you're still seeing outerwear as a detriment to your everyday looks, we are here to tell you that there's much to look forward to in terms of style. Rather than taking away from your outfit, coats have the transformative power to elevate your look while adding intrigue. Every style of outerwear has its merits and can serve as the final touch that ties everything together. There are a variety of layering devices on the market but we wanted to highlight the best 10 options that can make the most impact on your fall and winter wardrobes. Get ready to embrace the shift in weather on a high note with our favorite coat trends below.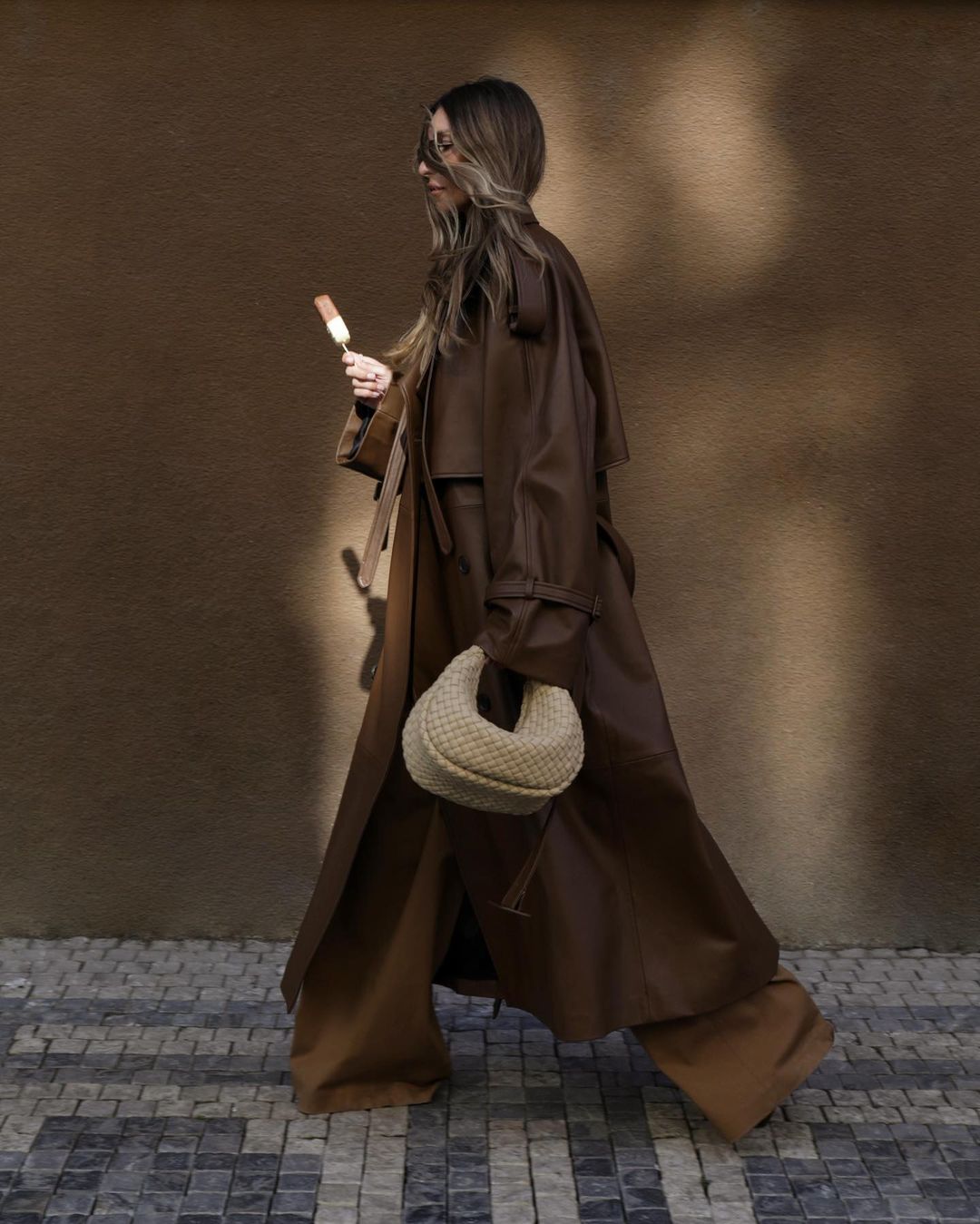 Photo via @ivanamentlova
1) Trench Coat
We're kicking off our round-up of the most stylish fall coat trends with a staple: the trench! This variation will simply never go out of style. It's not only a foolproof way to smarten up your outfit – but a timeless choice when you want to lean into easy layering. There's no shortage of options in the tried-and-true khaki color. However, let the outfit above entice you to experiment with atypical fabrications and prints. Think chocolate brown leather for a sumptuous twist.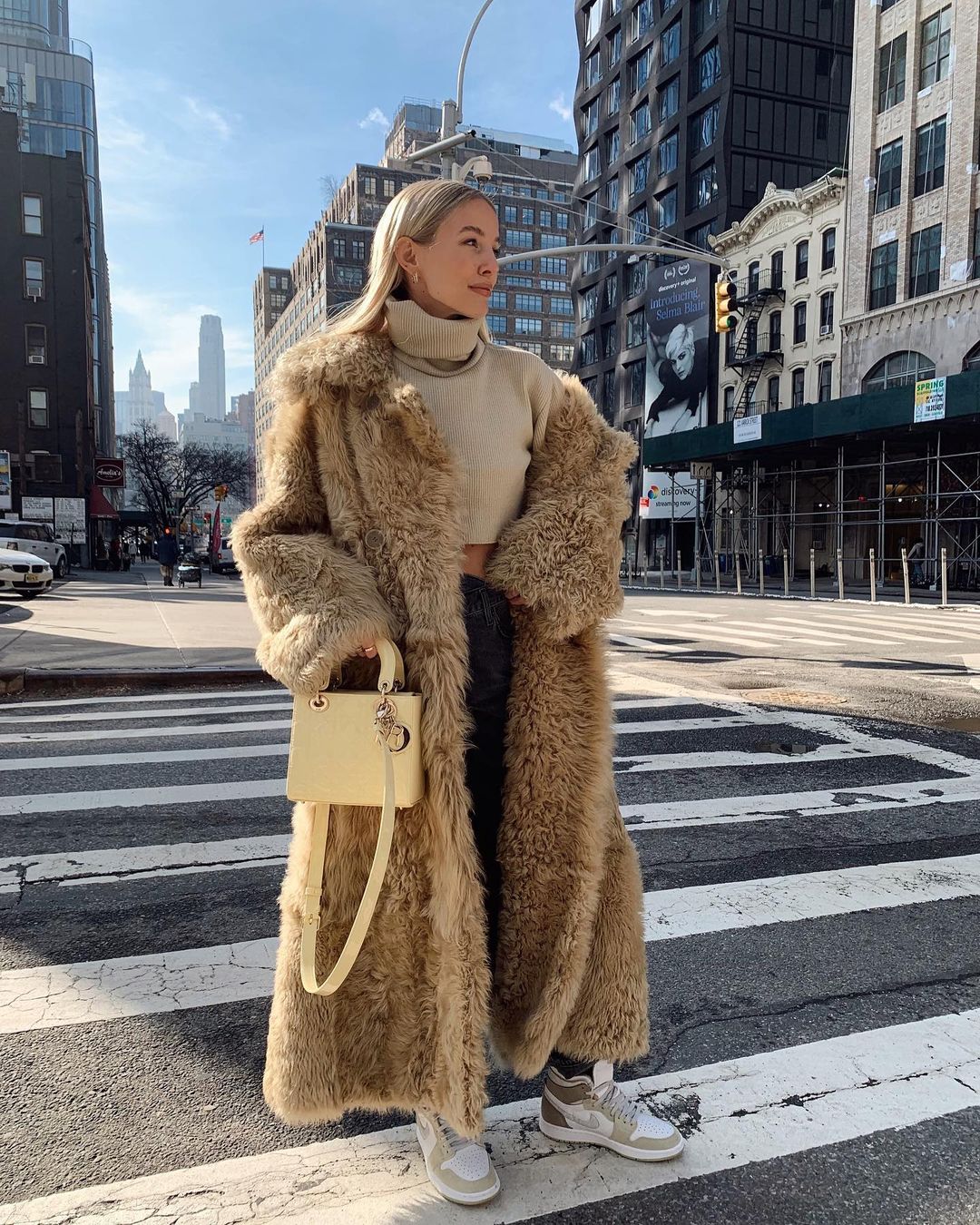 Photo via @leoniehanne
2) Shearling 
Nothing screams cozy more than shearling. Whether it be a fuzzy trim on a moto jacket or a full-on, head-to-toe textured jacket, you can bet that this outerwear trend will turn heads. Our favorite thing about embracing the shearling coat trend is how just one piece can immediately glamorize your look. Use this textured layering device with formalwear or simply wear it to morph a simple denim outfit into your own Sex in the City moment as Leonie as demonstrated.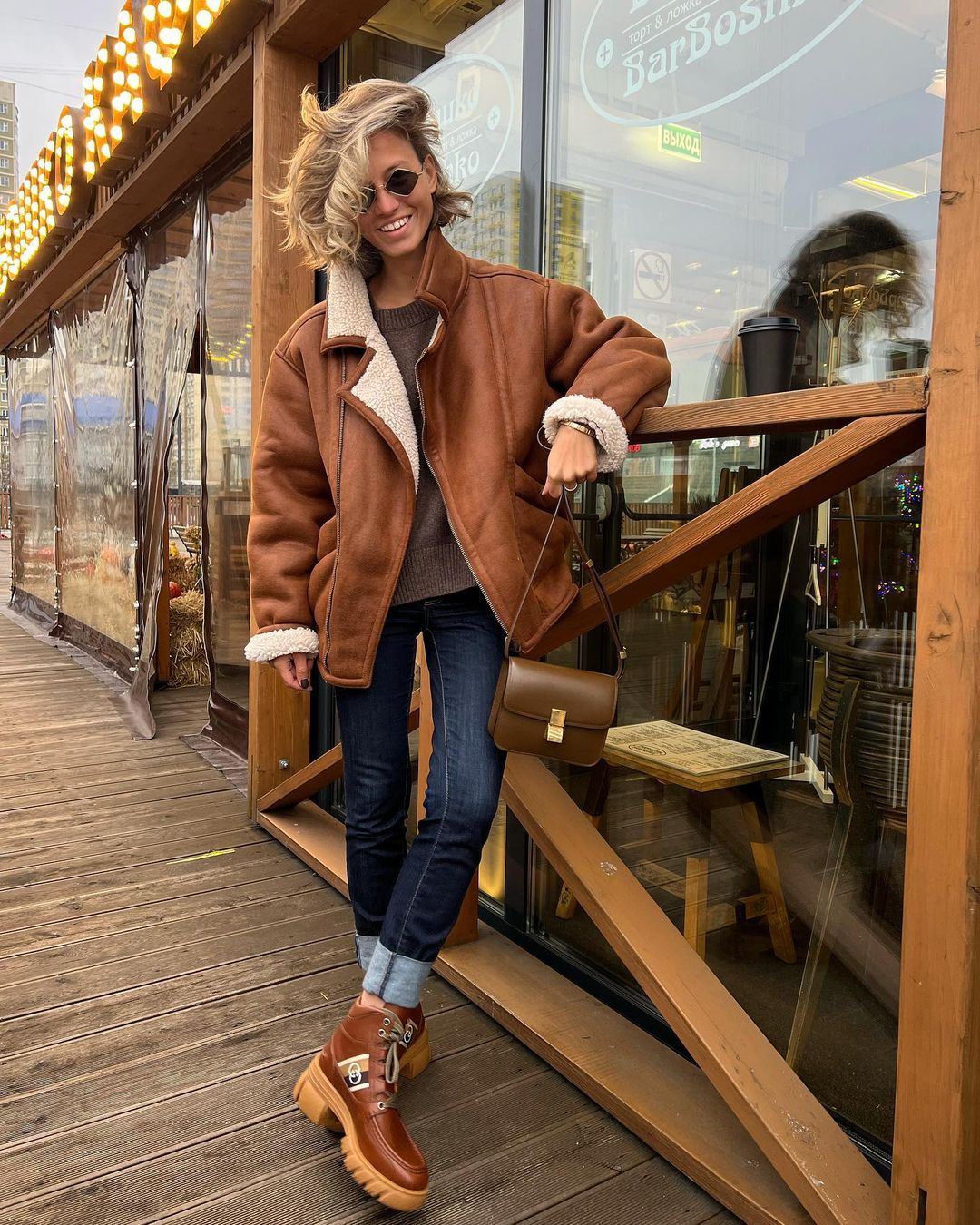 Photo via @dashakos
3) Aviator
Don't fret – there is no need for any actual piloting experience for this next must-have coat. Although aviator style jackets are certainly inspired by those who navigate the skies, think of 2022's version as the popular moto jacket. This piece is ideal for those who pine after the effortlessly cool vibe. Our recommendation is to opt for an oversized silhouette to make room for chunky knits and to score additional cozy points.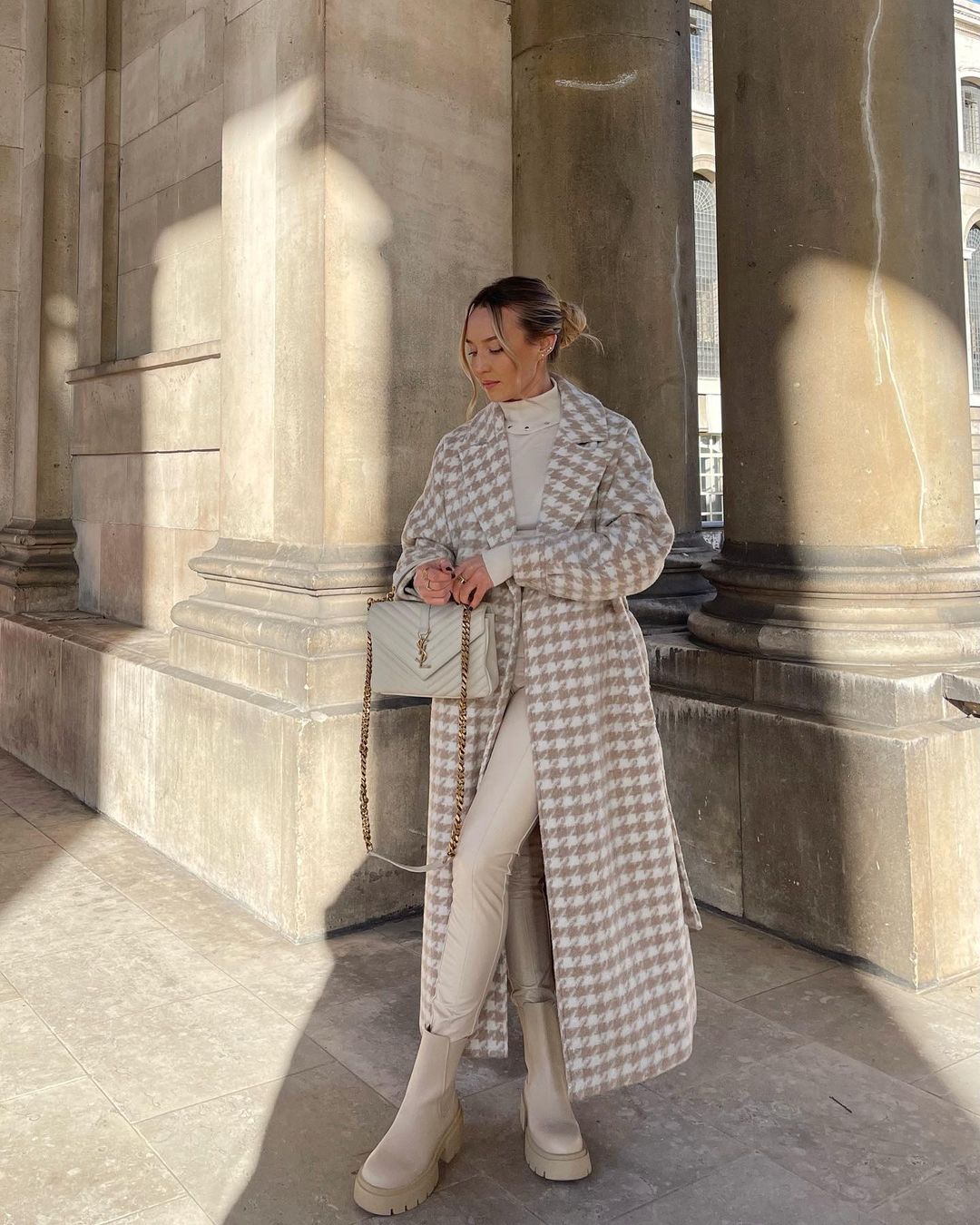 Photo via @freyakillin
4) Houndstooth / Herringbone
Looking for a coat that shakes off the mundane? We have just the solution. Instead of investing in yet another solid colored outerwear piece, try tossing it up with some pattern. Specifically, houndstooth or herringbone. Both of these prints are timeless in design yet bold enough to make a visual impact on the overall look and feel of your autumnal outfit. For minimal fashion enthusiasts, you already know that neutrals will yield a more polished aesthetic.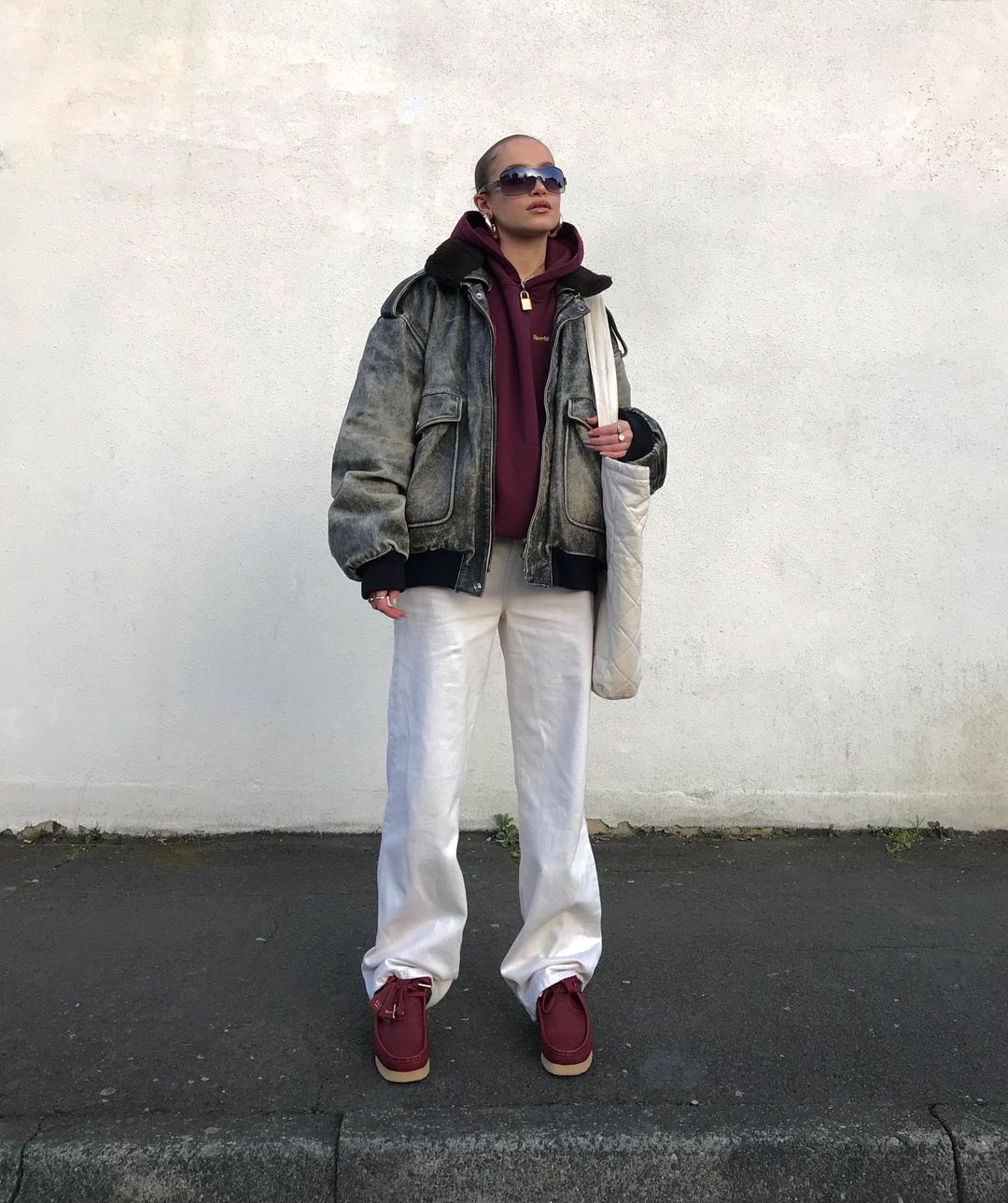 Photo via @natwinter_
5) Bomber Jacket
Street style enthusiasts will be the first to get behind this cool girl jacket. The bomber is already taking the fashion set by storm and is most certainly celebrity approved. Our favorite thing about them? The styling opportunities are endless. Whether you you wind up investing in a leather, cropped, or nylon version, you'll find yourself wearing it with everything from wide-leg pants to miniskirts to sweater dresses.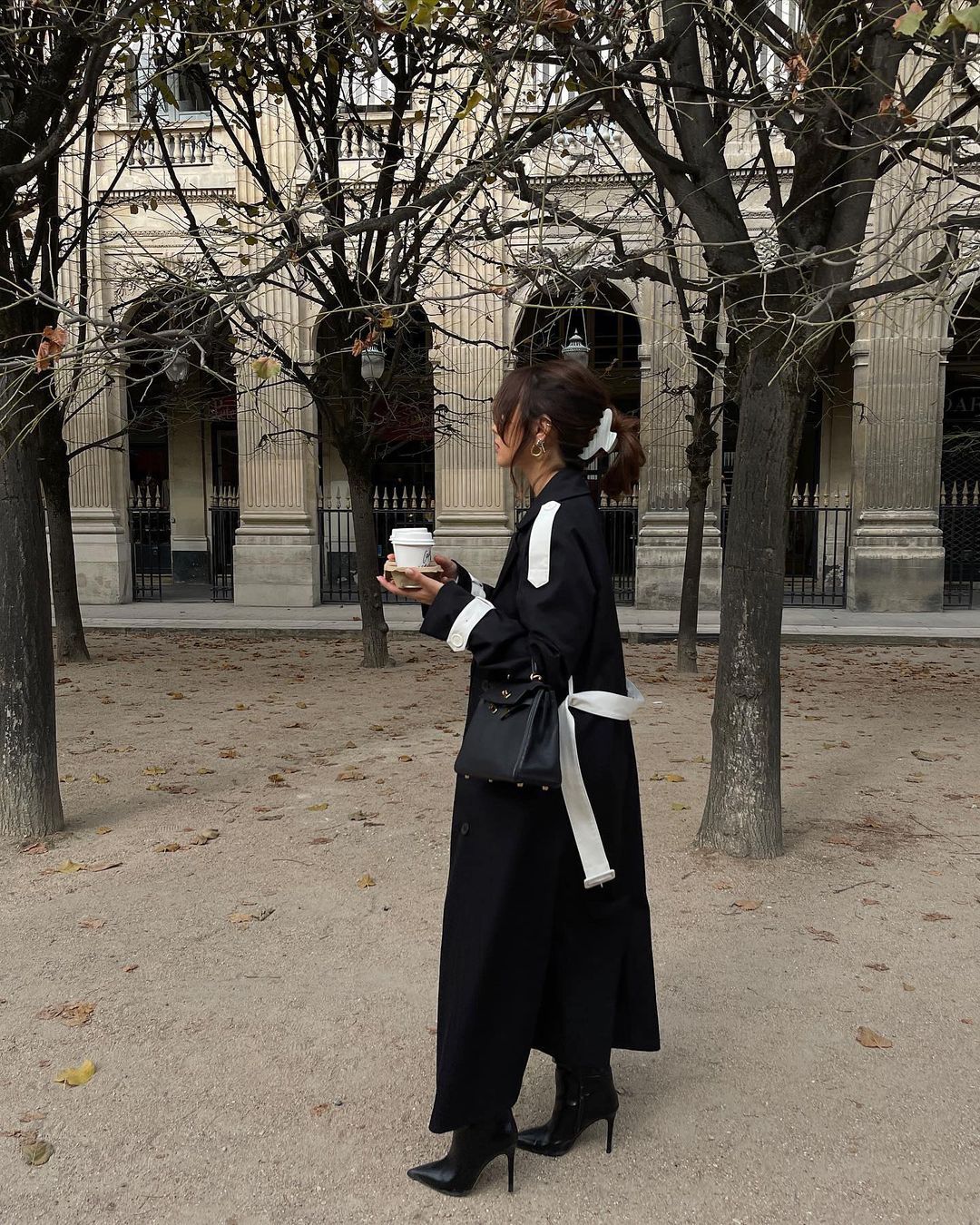 Photo via @mimiarr
6) Colorblock 
When you want to spice up your fall fits, a color-blocked coat will come to the rescue. Available in a variety of silhouettes and cuts, we love how the intentional contrasting colors give our outerwear collection a point of difference. You can keep it simple with neutrals, such as white and tan or black and white. Or indulge in fashion's current obsession with nostalgia via punchy colors for a patchwork-feeling.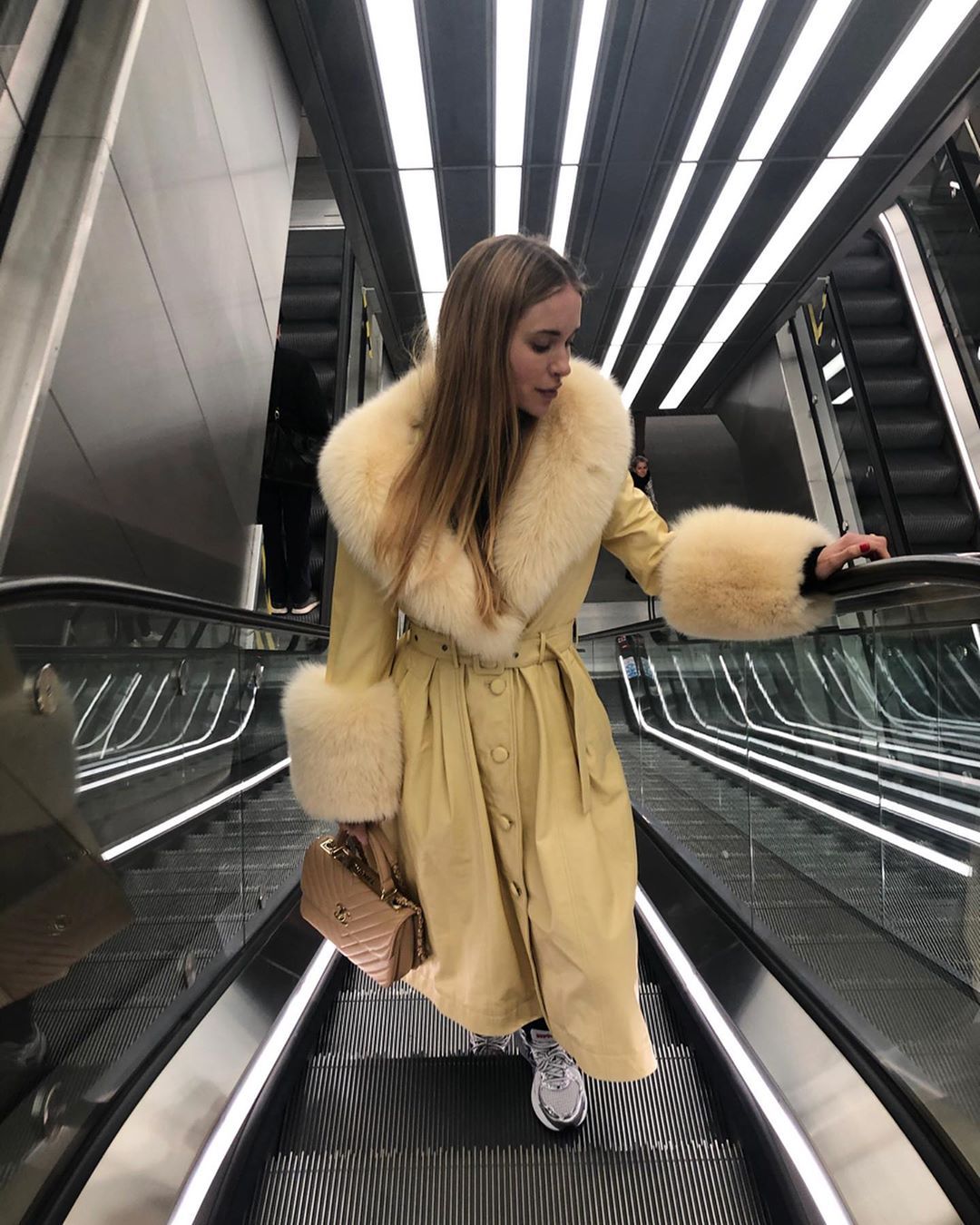 Photo via @pernilleteisbaek
7) Fur Trim
If you're not in the mood to go full-on faux fur with the shearling coat trend, fancy yourself with a fur trim coat for a similar effect. Whether it's a furry-collared, cuffed coat – or both, it's incredibly glam. And let's be honest, anything faux fur always makes the wearer feel like a million bucks. These days, there are plenty of cruelty-free options for when you're needing something a little extra.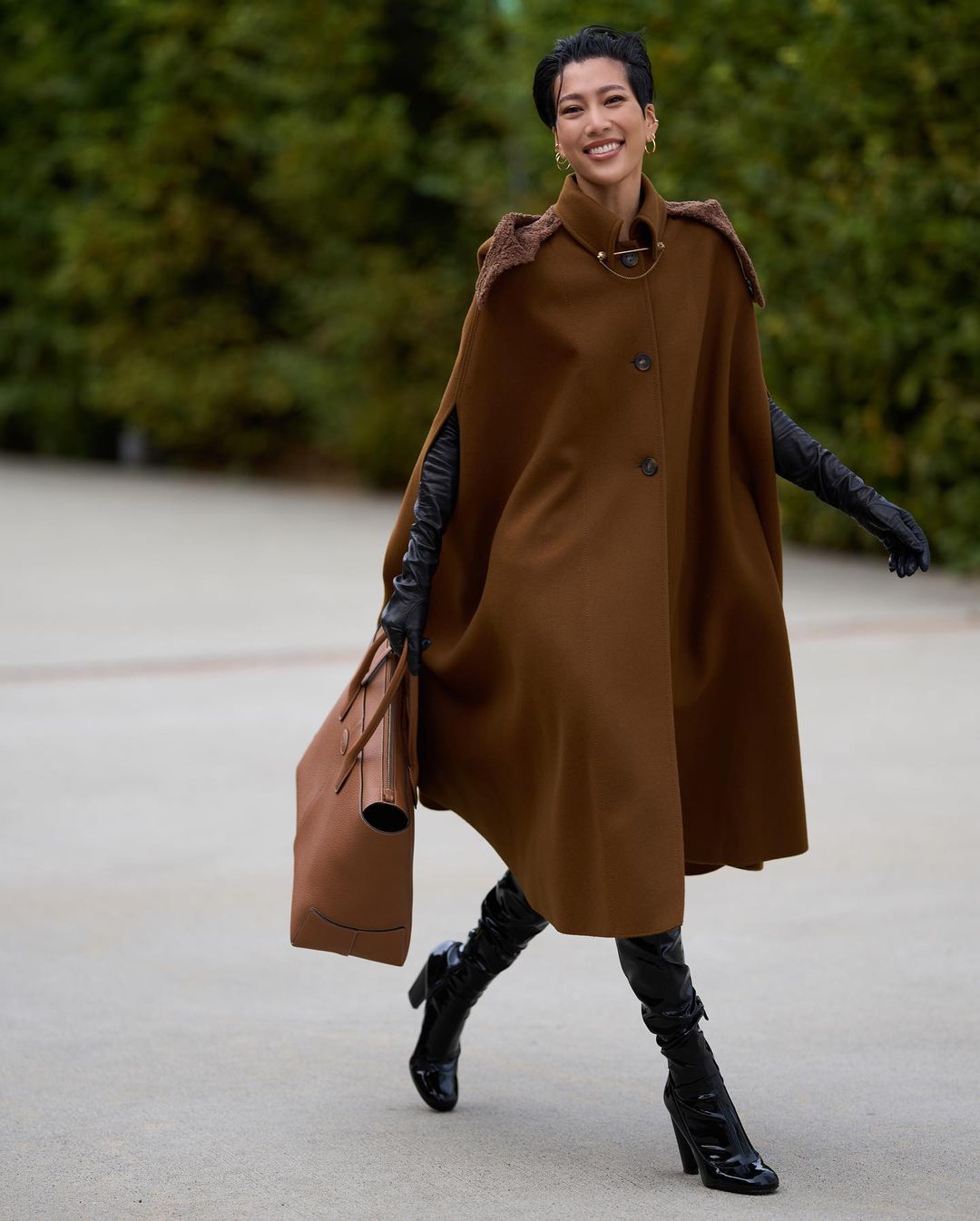 Photo via @molly_chiang
8) Cape 
The cape coat is also making a big splash this fall. Just ask Molly, who recently took hers for a spin during Milan Fashion Week. Consider it your transitional wardrobe hero as we gradually enter cooler weather. It acts as an unexpected alternative to the trench coat, while allowing the wearer to embrace a vintage, English-countryside-type of vibe that's hard to resist.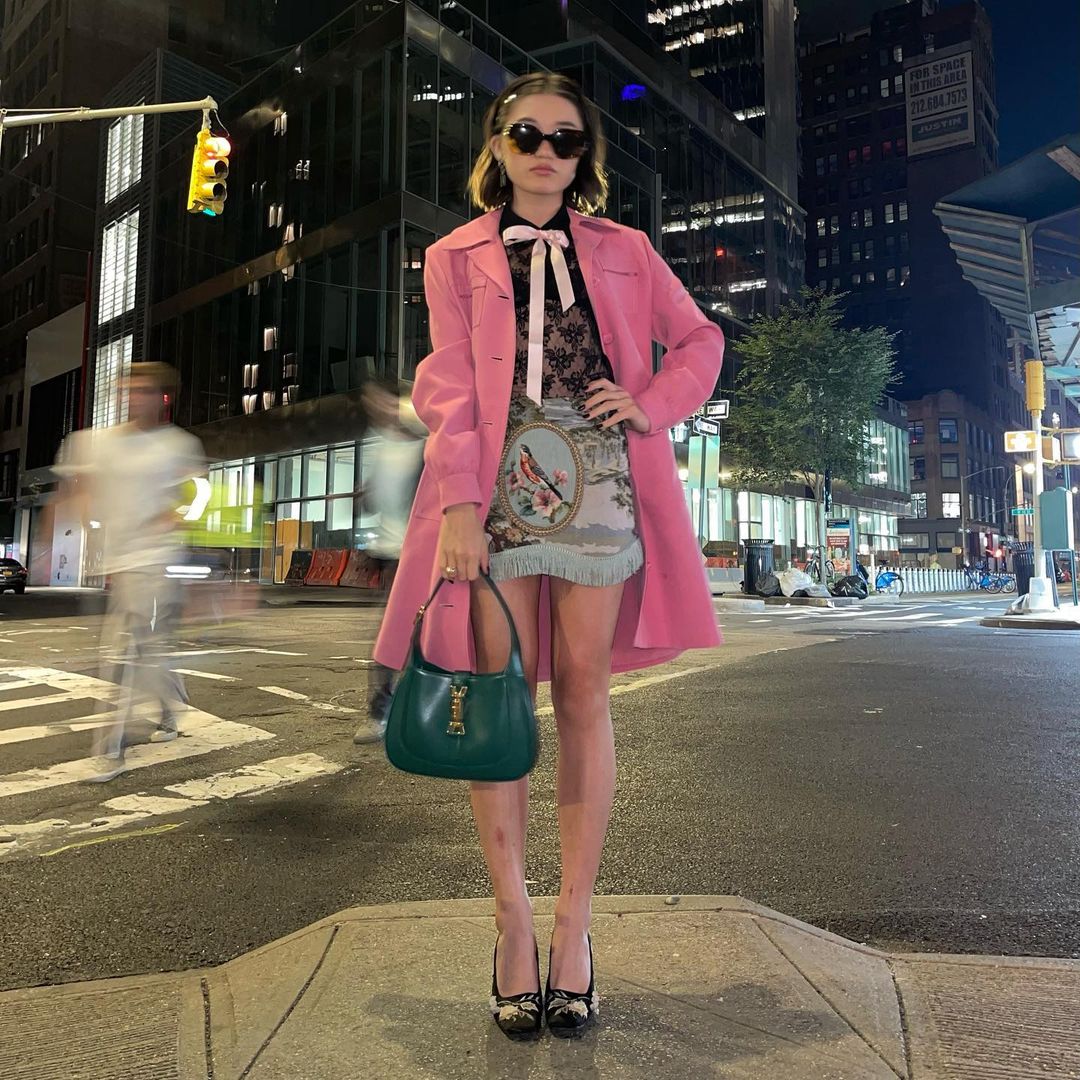 Photo via @best.dressed
9) Barbie Pink
Hot pink has become synonymous with the barbiecore movement – and it's still a hot ticket item for fall. What better way to embrace this ultra girly trend than by adapting it in outerwear. This allows you to dip into the aesthetic and apply it to more than one look in your collection. We love the idea of wearing a bright pink coat with a lace top and mini skirt to fully embrace the feminine aura.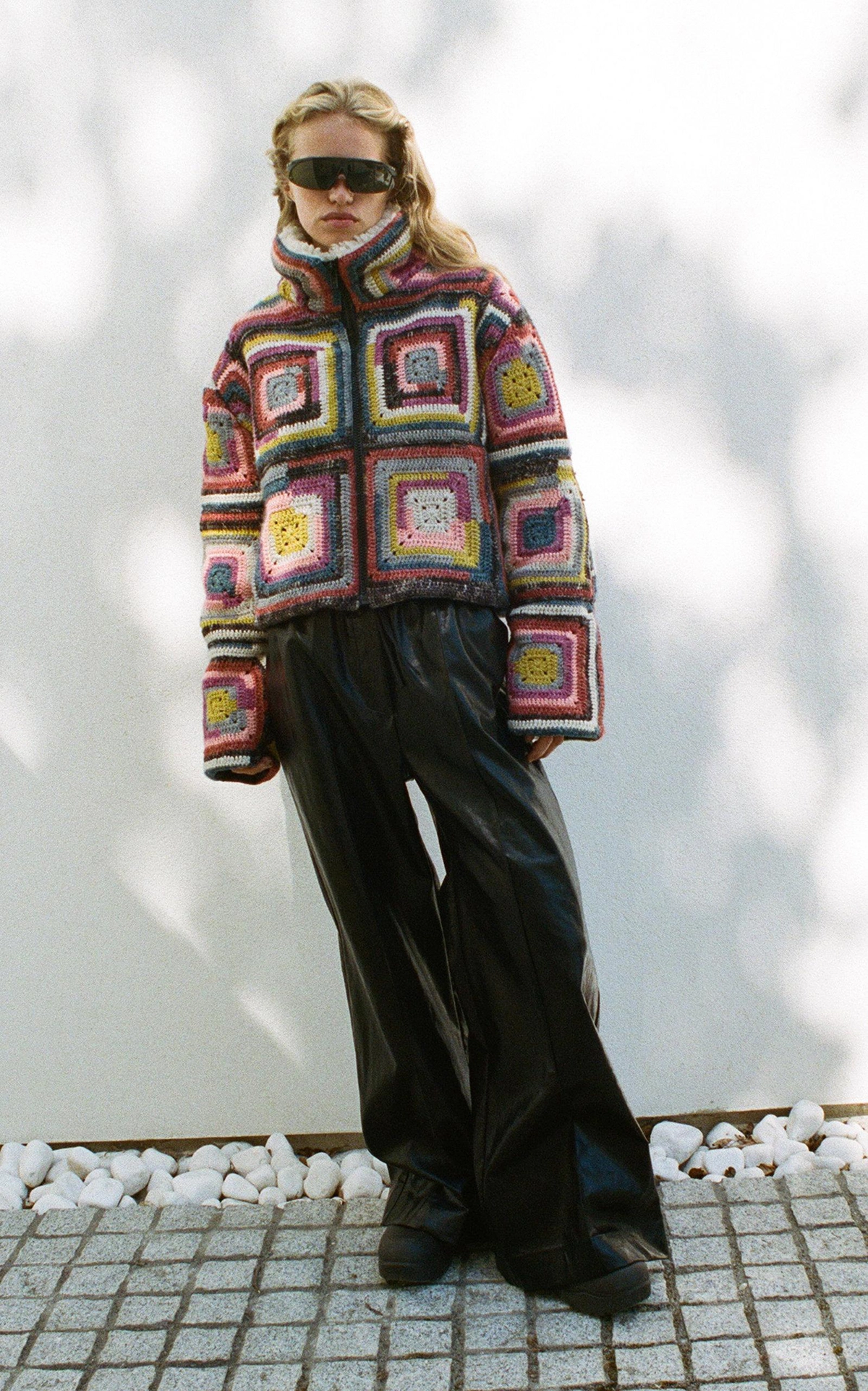 Photo via @seanewyork
10) Novelty Puffer 
You may not see a ton of snow in the fall – but there's always a good reason to have a puffer on hand. It's practical, street chic and cool all at once. This season, we're seeing a shift from the typical nylon construction to fresh, seasonal materials, such as leather, velvet and faux fur. As for the newest update to the style, you'll want to grab yourself a knit puffer.

(Visited 1 times, 4 visits today)