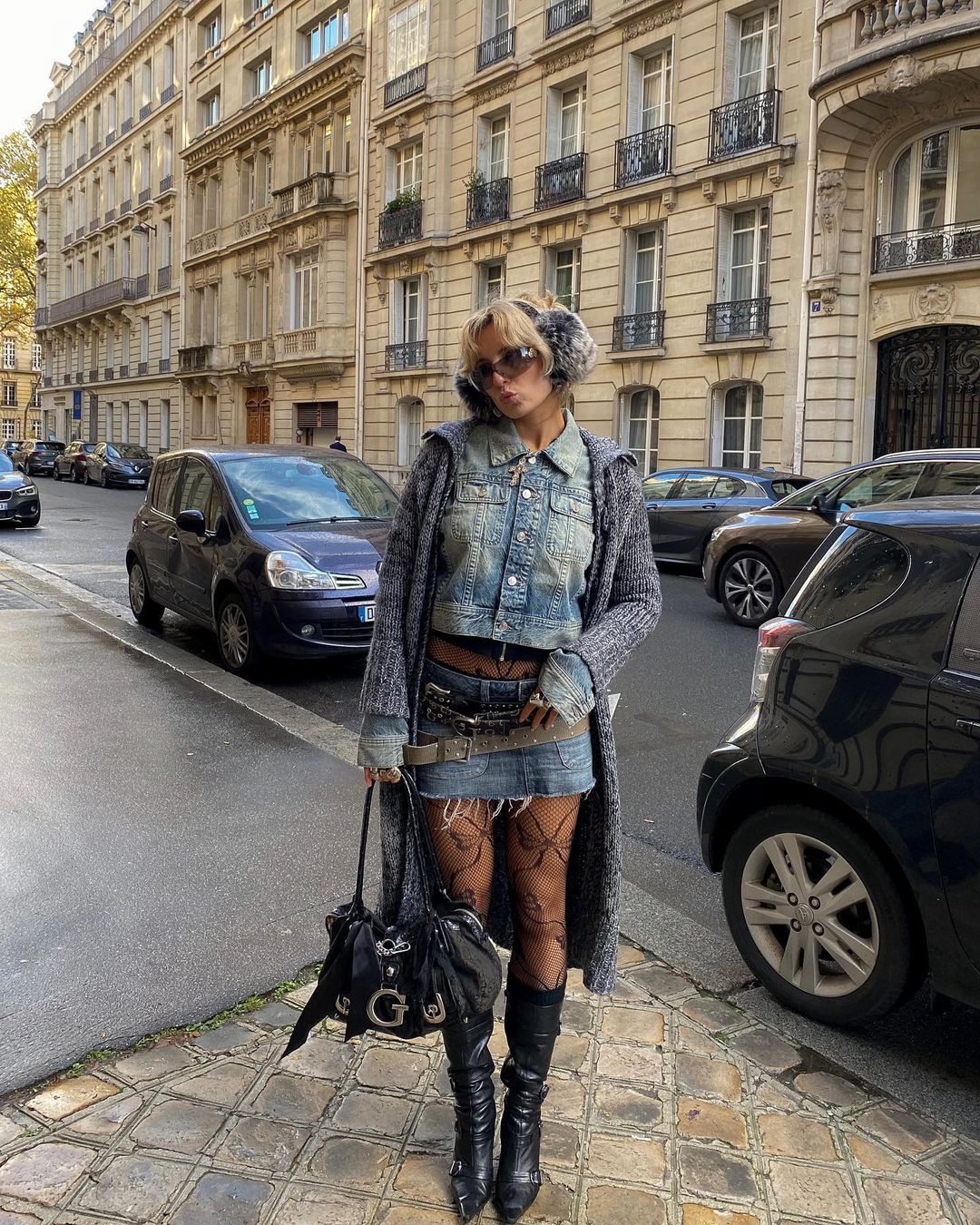 Photo via @momentsabloom
The end of the year often translates into fresh perspectives, new goals and an entirely revamped wardrobe. As we wrap up the year, we're looking to predict what the next big thing in fashion will be – but it's hard to do that without taking a step back to reflect on the past year. It's clear that nostalgia was the overarching theme of 2022 styles and we have no doubt that this will continue to play a major part in the upcoming year. From the resurgence of countless Y2K inspired looks to the edgy motocross aesthetic, it's safe to say that there will be a trend to suit to everyone's personal preferences. We're sure it's hard to keep a pulse on all the emerging trends at the rate fashion is moving. But that's what we're here for. These past few weeks, we've uncovered ten noteworthy trends that we surmise will be larger than life in the next few months. If you're one to stay ahead of the curve, keep scrolling to tap into these 2023 fashion trends before everyone else.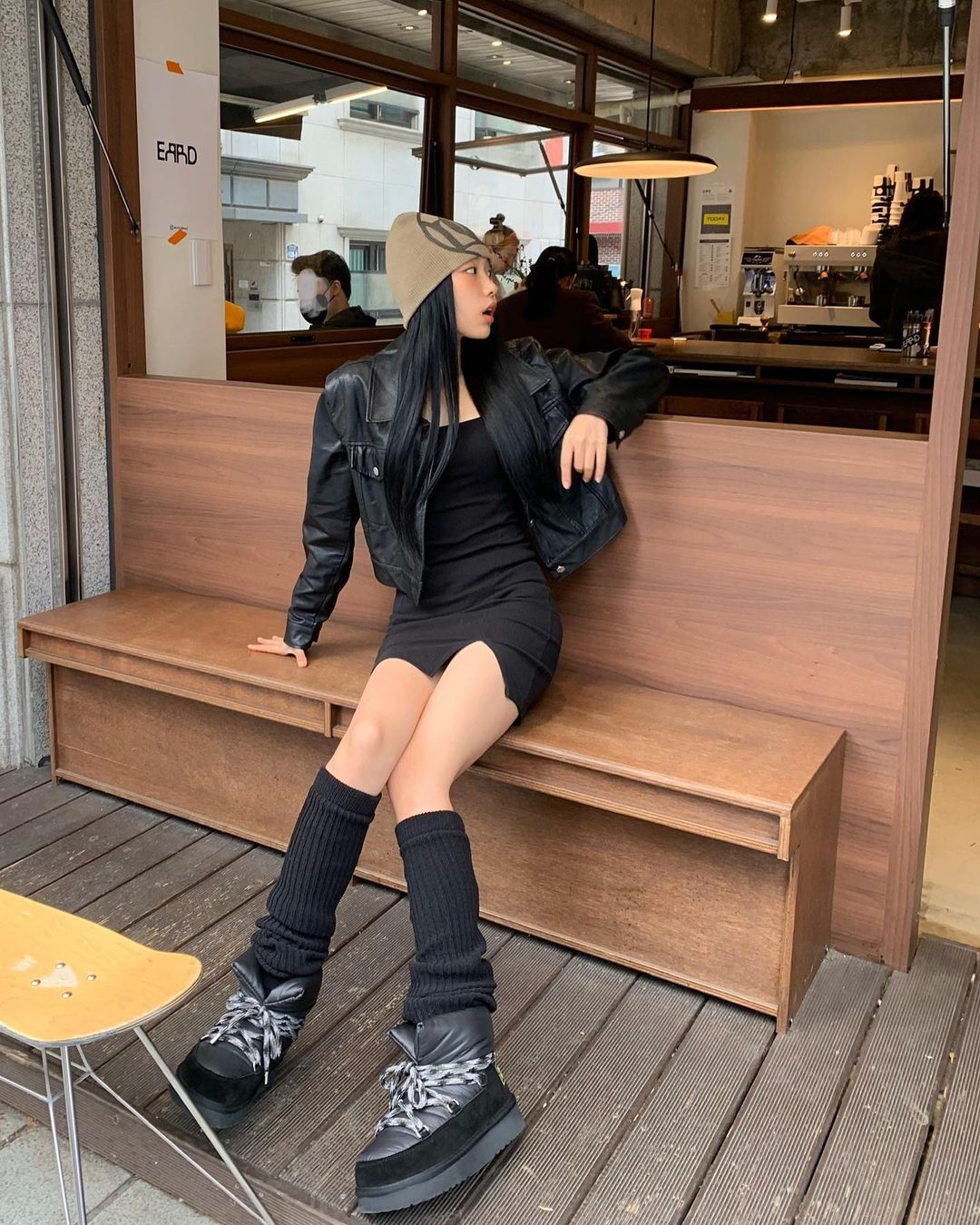 Photo via @do_remi_pig
1) Leg Warmers
Starting off strong with the season's most coveted accessory trend, you'll want to get your hands on leg warmers. This comes at an opportune time with the weather continuing to get colder. Not only do they add a chic touch to your winter outfits but leg warmers really do provide that extra bit of insulation that makes all the difference. Whether you throw them on over leggings or style them with a dress like this influencer, we promise they'll become a must-have accessory to tackle the biting cold.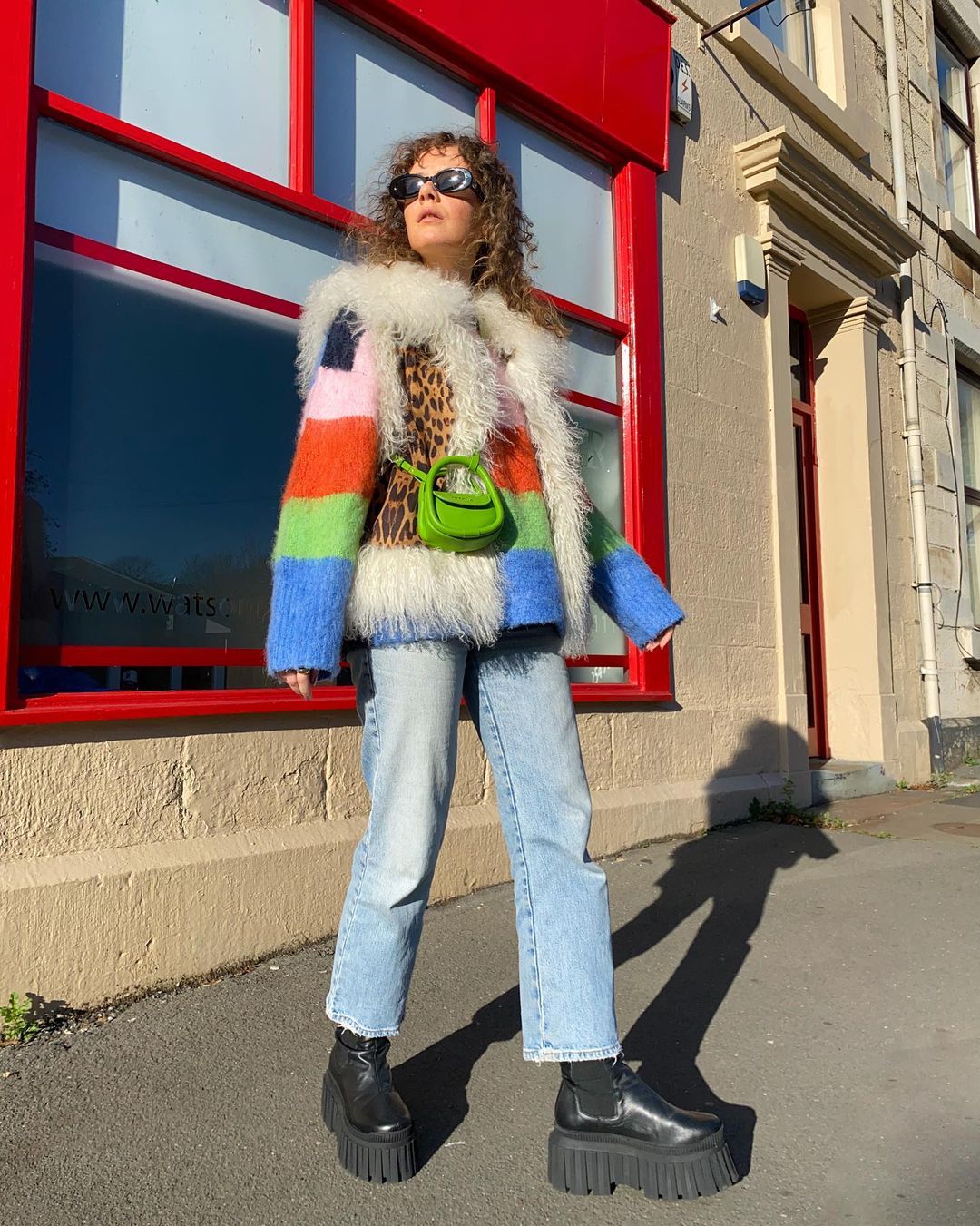 Photo via @daniellejuliesp
2) Rainbow Stripes
With the amplification of dopamine dressing this year, we know that 2023 will likely get bolder and brighter. One way to go all in on the punchy trend is by embracing the colors of the rainbow. Multi-colored stripes are already proving to be one of the most notable ways to make a statement. Whether it be a rainbow striped knit top or dress, you won't just look good but feel equally as good too.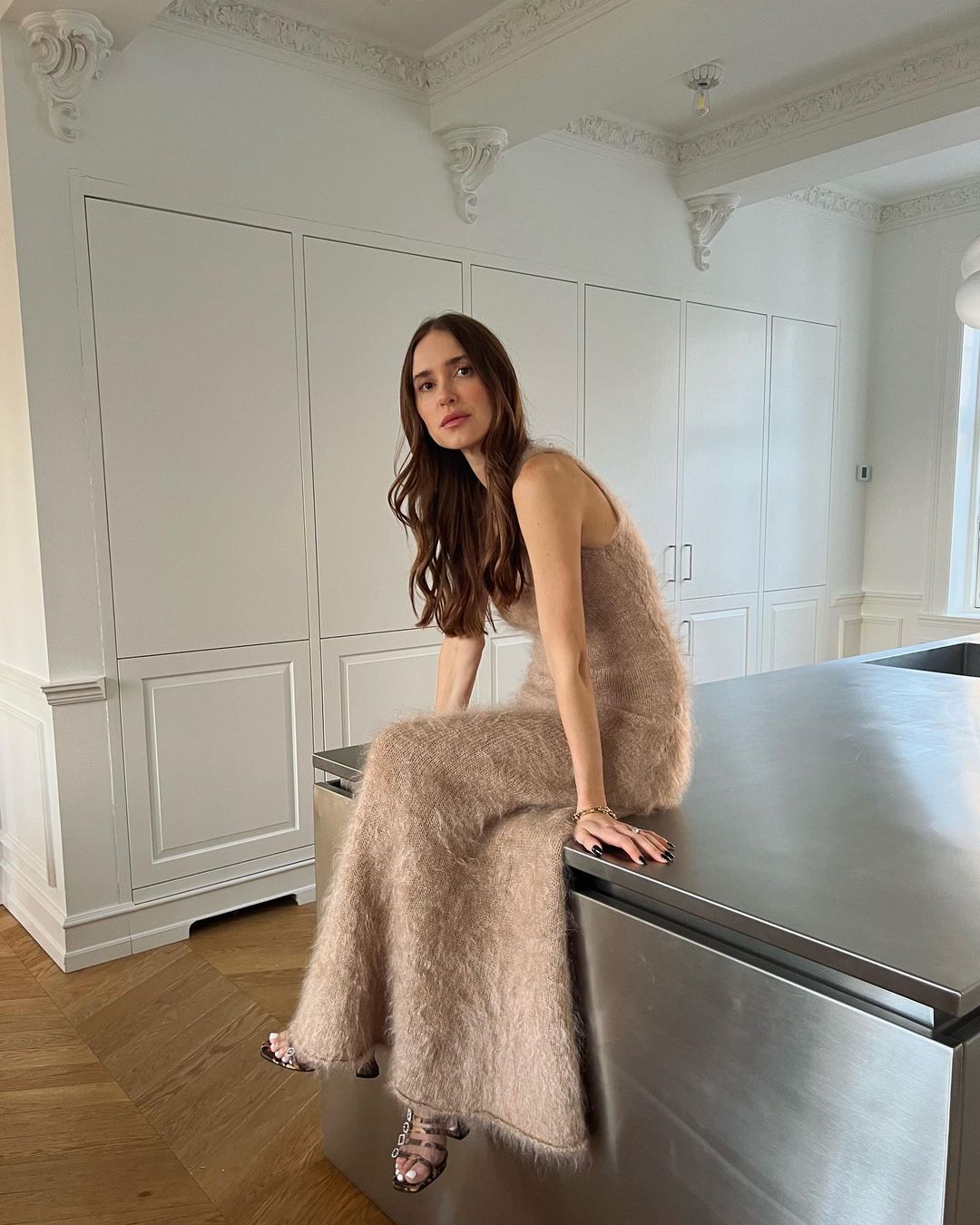 Photo via @pernilleteisbaek
3) Mohair Everything
We all know and love the mohair sweater but this fabrication will expand even further in 2023. Expect to see an onslaught of out-of-the-box mohair pieces from maxi dresses to pants. No matter what silhouette you opt for, it's bound to be the antidote to long, blustery winter days. Besides, not only does anything mohair look and feel expensive, but it might come to be the coziest thing in your wardrobe.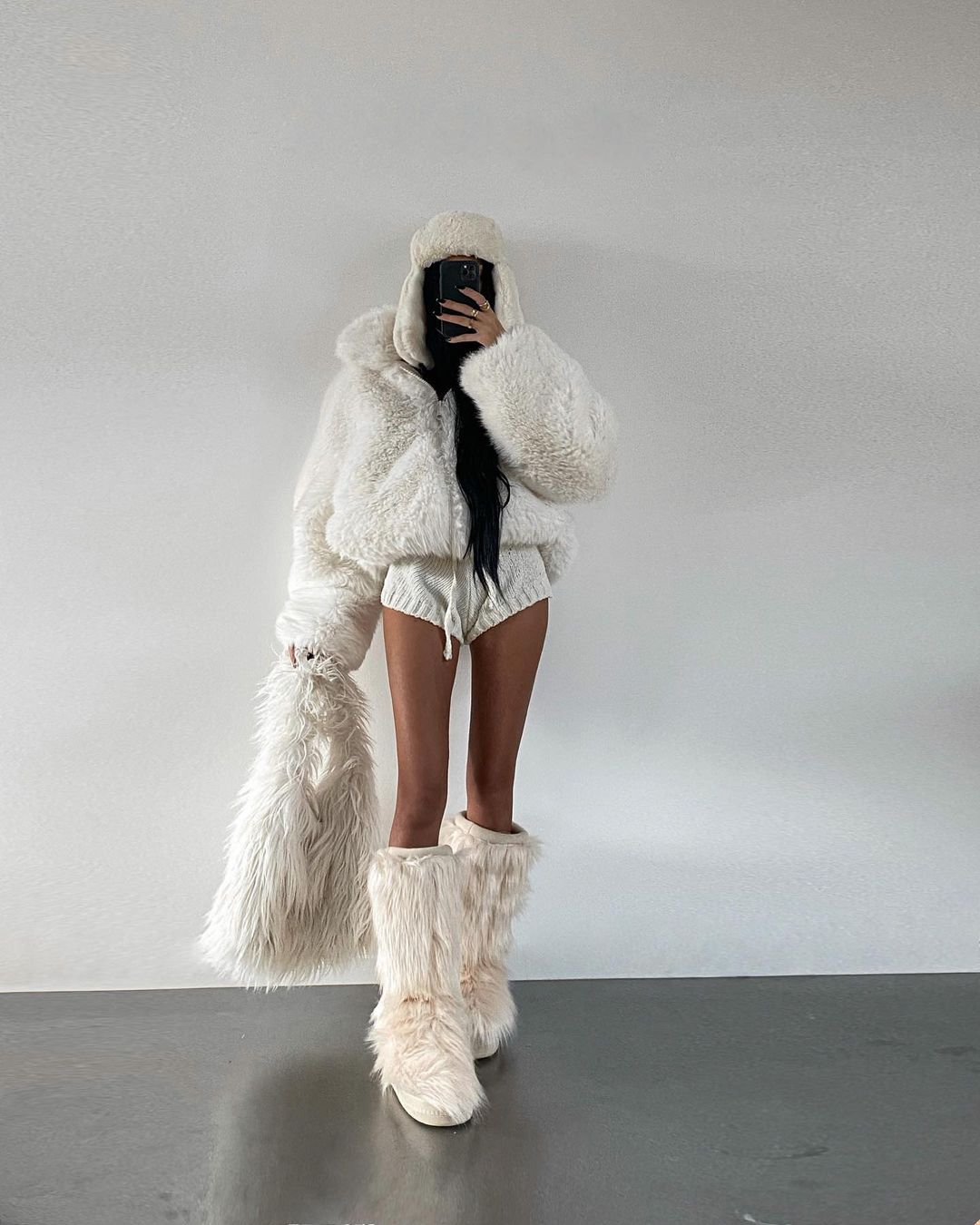 Photo via @blvckd0pe
4) Fur Boots
This next 2023 fashion trend may be a blast from the past, but Flo Rida might have been on to something when he debuted "Low". Today, we are predicting fur boots to be one of the most sought after cold weather styles of 2023. The fuzzy texture immediately adds a touch of luxury to any outfit, including your favorite loungewear. You don't even need to wait until the first of the year to rock the trend. Go ahead and nab a pair below with just one click.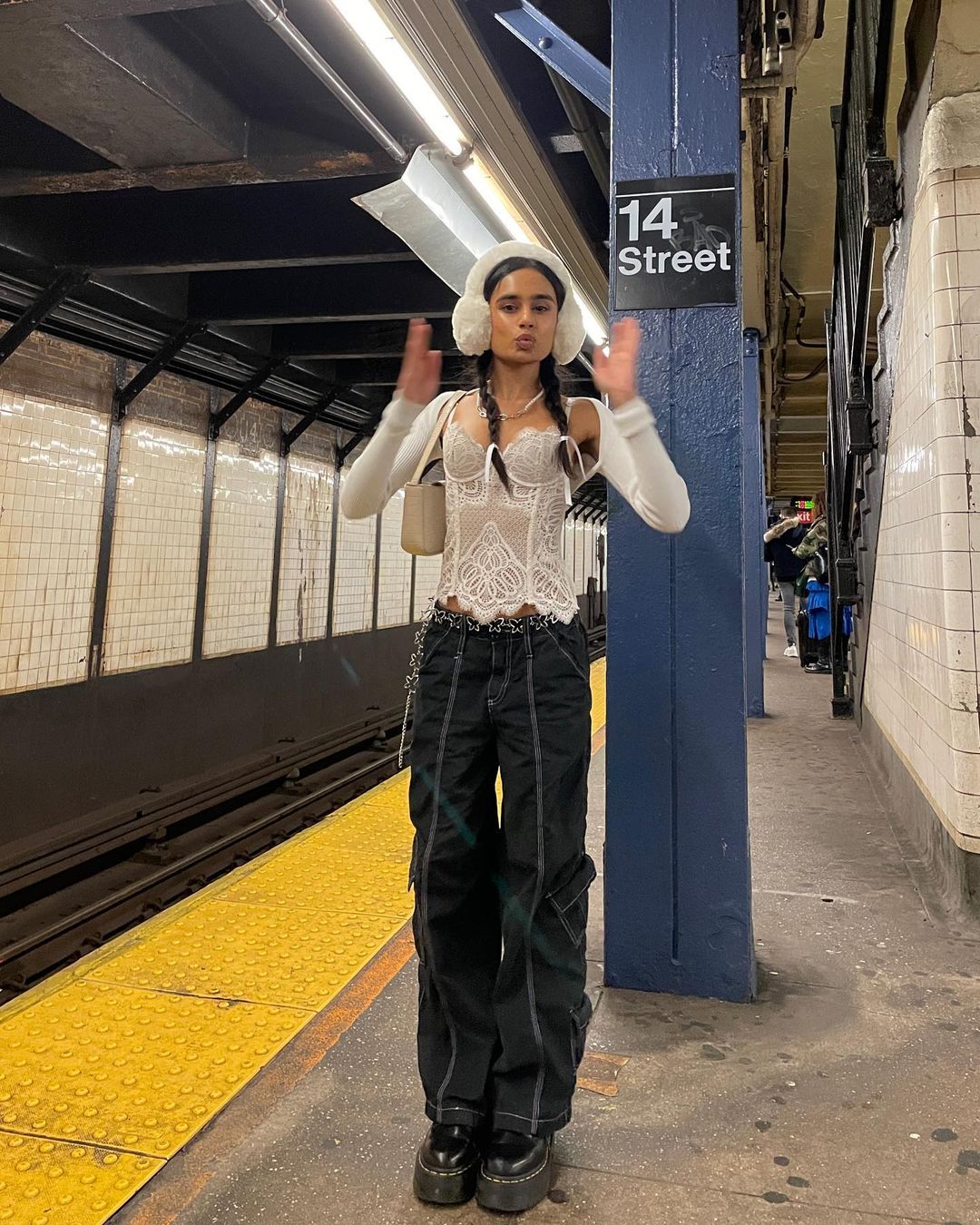 Photo via @shayanarex
5) Low-Rise Pants
Hate it or love it, low-rise pants will be bigger than ever. No matter how you style them, these waist-slinging bottoms exude confidence, especially when paired with a feminine bustier for a bold, midriff-baring moment. Looking for a conservative way to dip your toes into the low-rise pant trend? Simply complete the look with an oversized jacket for extra coverage.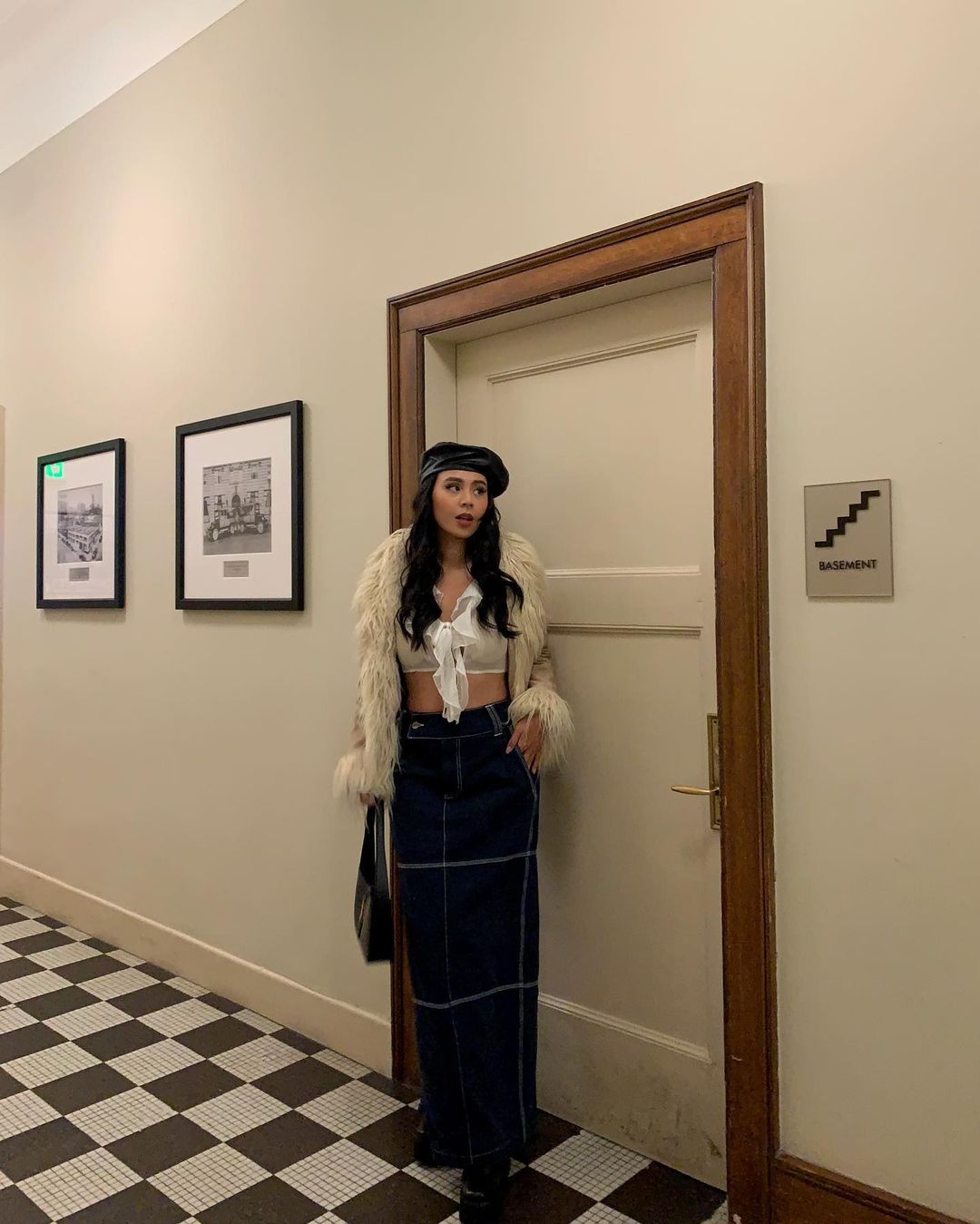 Photo via @whatthephokelly
6) Maxi Skirts
While we expect the miniskirt to play a role in 2023, we know the maxi skirt will quickly overshadow the shorter hemline in a matter of time. Of course, it'll go beyond just formalwear too. The floor-grazing bottom will become a staple for all-day attire, easily taking you from day to night. The beauty of this piece is that there are endless ways to style it whether you want to layer up or bare a sliver of skin.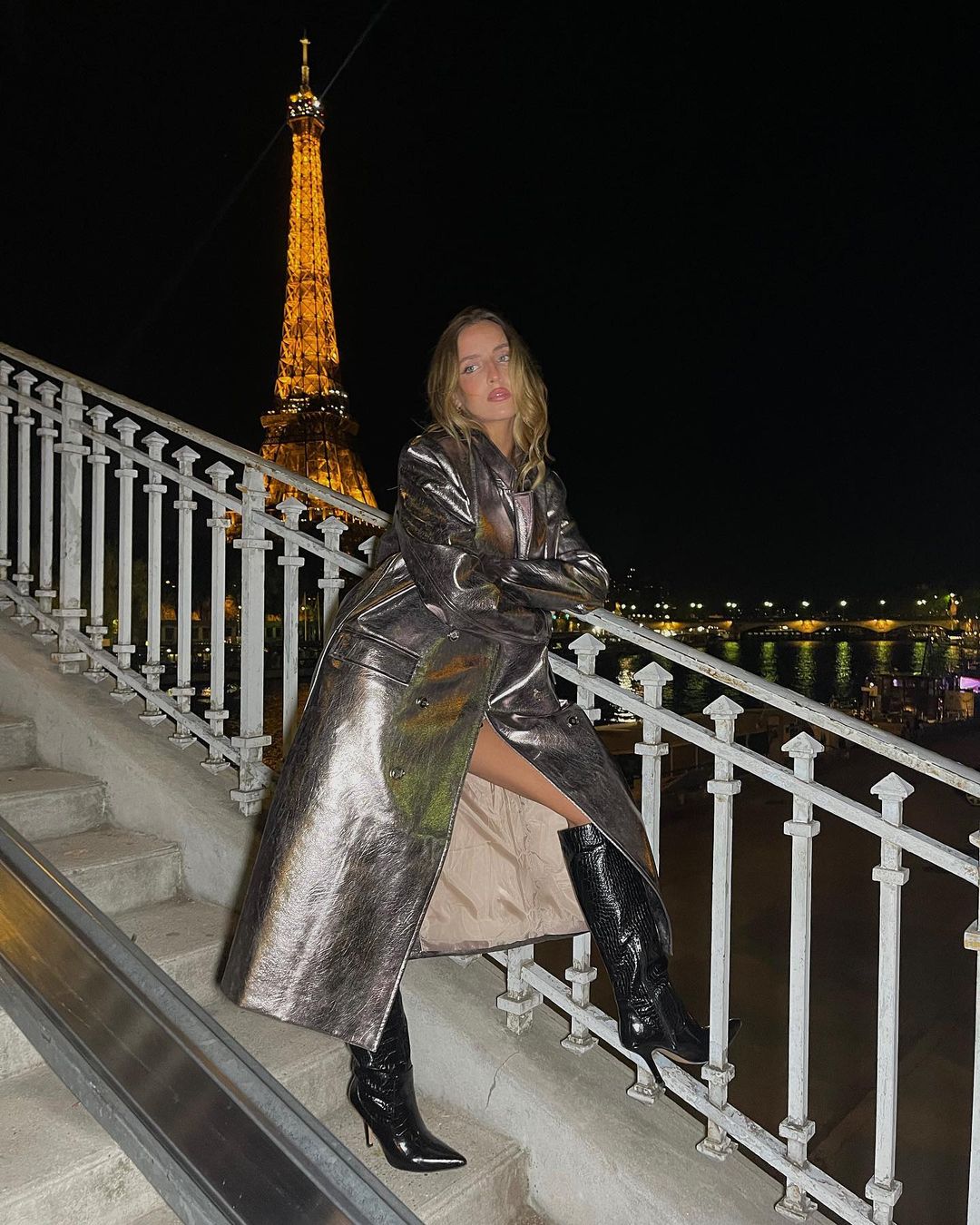 Photo via @carla_ginola
7) Heavy Metal
Shimmer and shine is not just for the holiday season. The good times will roll right into the new year and that means all the reflective pieces you scored for the new year can live through spring. For those seeking a subtle take on metallics, a shiny handbag can surely do the trick. On the other hand, thrill seekers can find metallic finishes on statement-making items, such as trench coats, tall boots and beyond.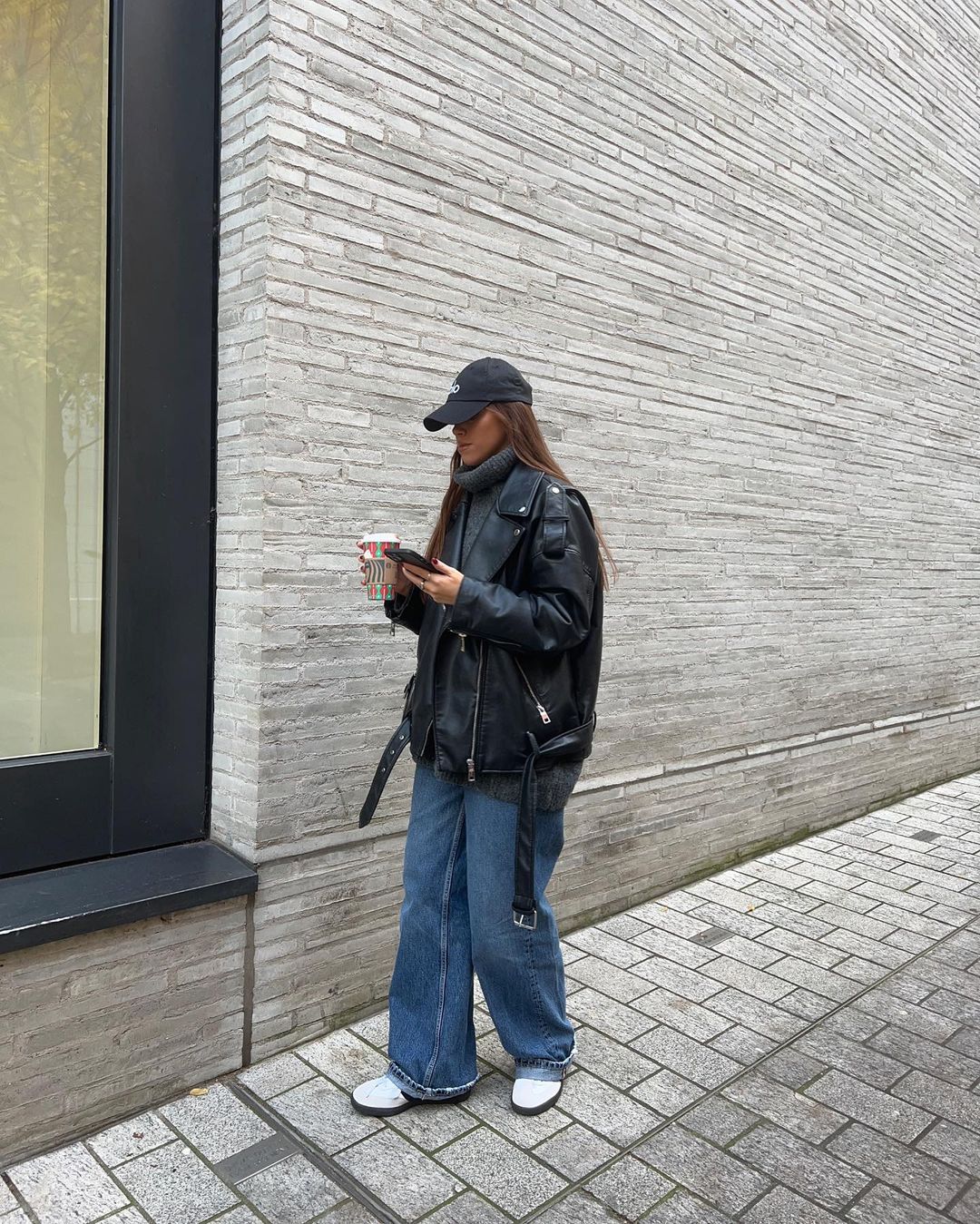 Photo via @missjamiefirth
8) Oversized Jeans
This next trend has been around for some time now, but it'll truly steal the spotlight in the coming year. Oversized denim continues to evolve and 2023 will be its biggest year yet. The best denim moments will most likely feature a wide leg pant that is equal parts slouchy and polished. To maximize the effortless aesthetic, style with other oversized items for a nonchalant cool-girl look.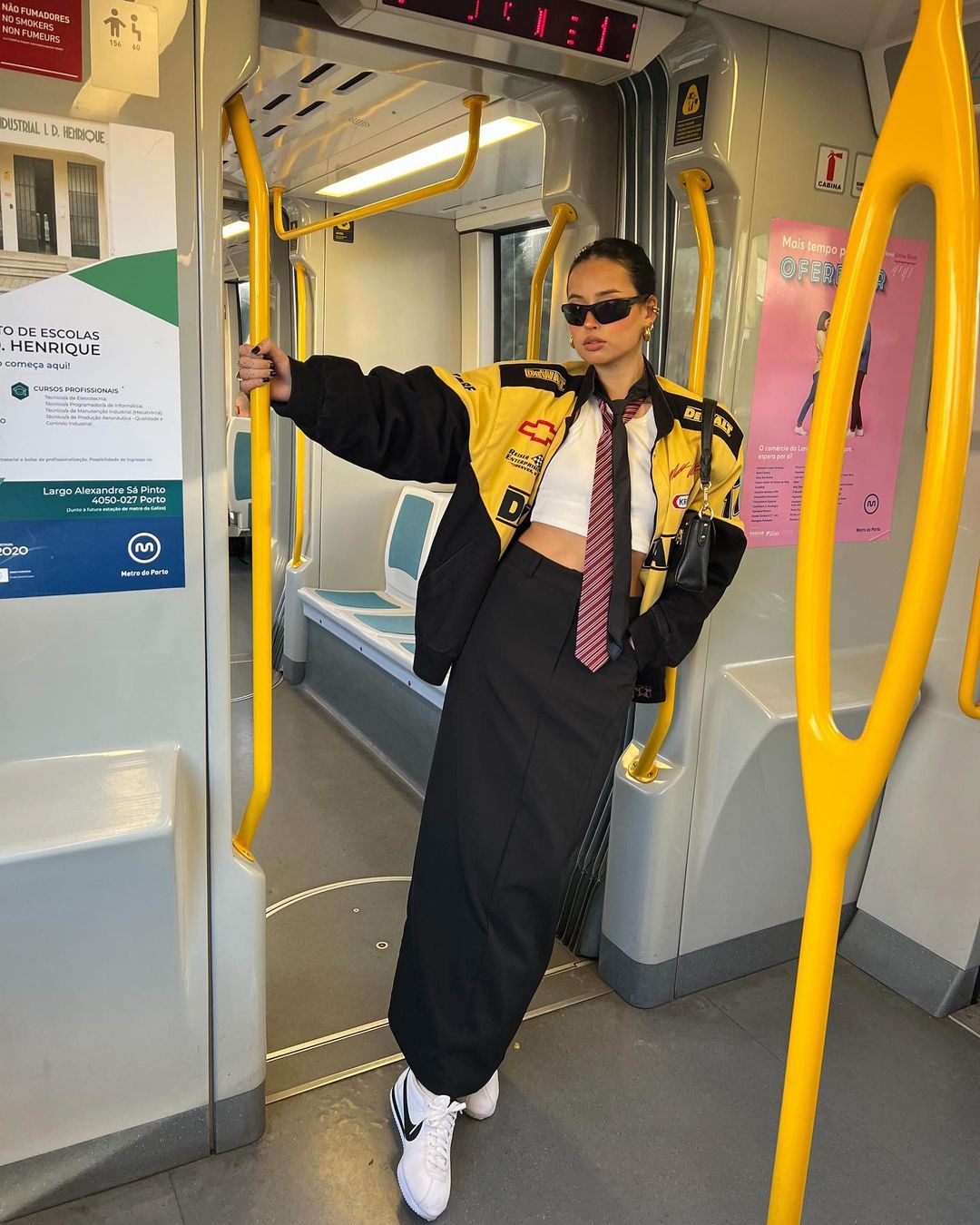 Photo via @irisloveunicorns
9) Motocross 
From the racetrack to the runway, motocross inspired style will be making a permanent splash in 2023. Flashy racer jackets and studded biker accessories are just a few pieces that are highly sought after right now. Consider this your sign to start revving your engine towards a Formula 1 inspired wardrobe.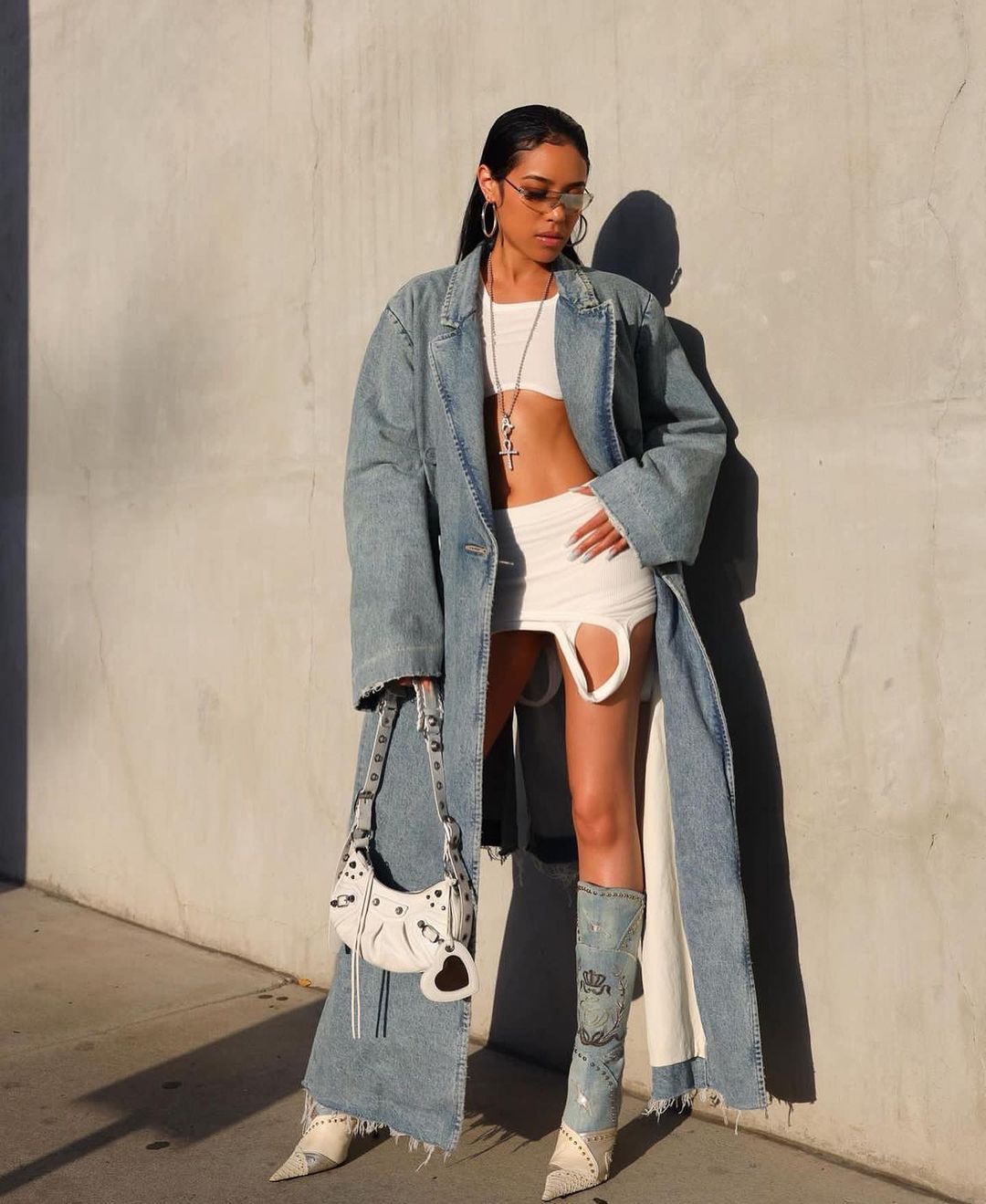 Photo via @alealimay
10) Novelty Denim
Baggy jeans aren't the only denim trend set to take the stage. Over the top denim silhouettes are becoming equally important from maxi coats to strapless tops. You can even find tailored silhouettes, unique pocket placements, and unexpected colors that go beyond the basic black and blue. This 2023 trend comes in all shapes and sizes but we're partial to the novelty dress that can stay in your closet even after the buzz subsides.

(Visited 1 times, 5 visits today)