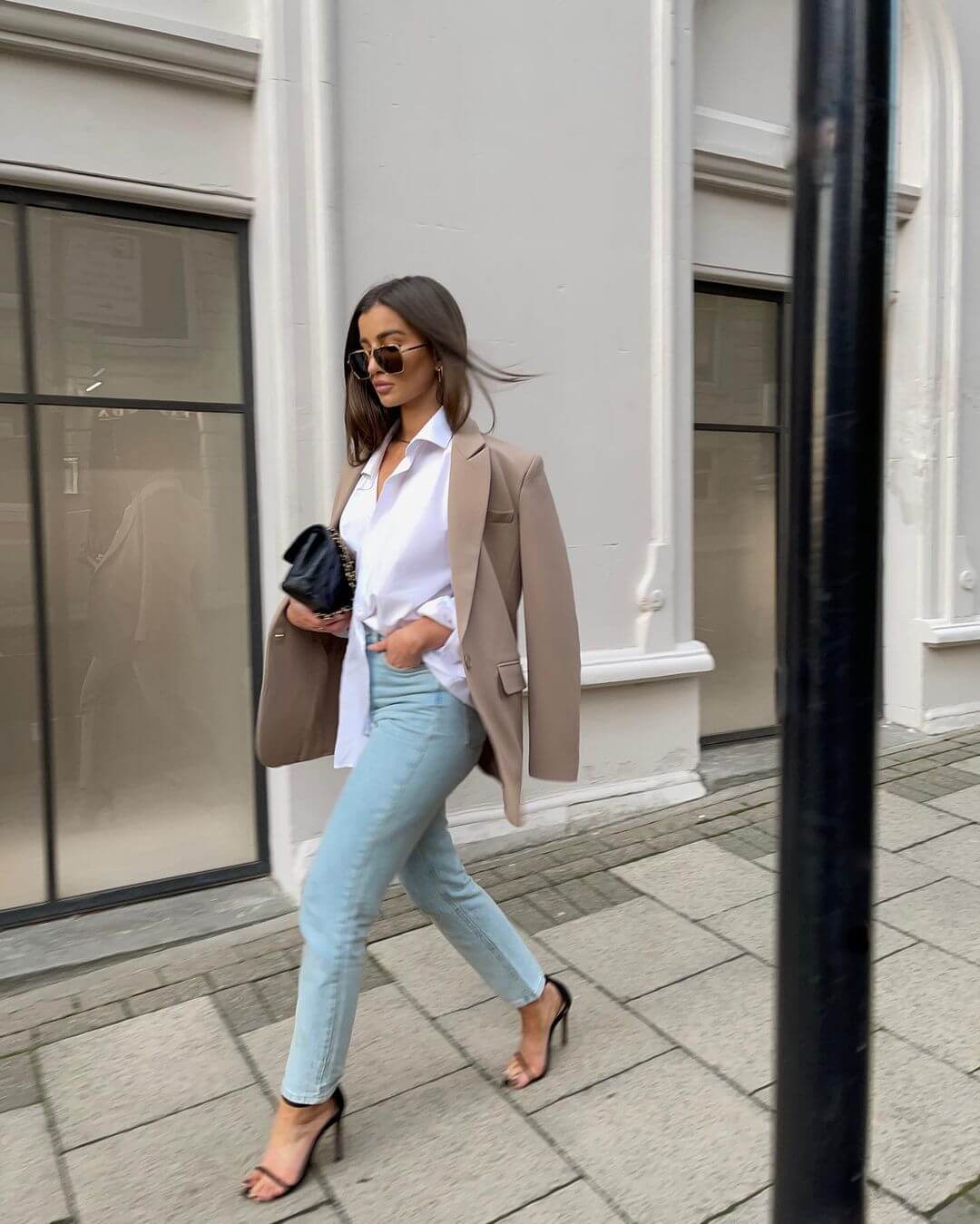 Photo via @aliceoliviac
Fashion is an art form, which means that every style tweak you make can be the difference between what's boring and bland – or stylish and chic. One style hack we swear by for instantly elevated looks is tucking in your shirt. Whether you are wearing a button down top, a casual tee or even a chunky sweater, there are various tuck in methods that will help pull your entire ensemble together. It's way more effortless than it looks too. As always, we looked to our favorite influencers on Instagram to find 10 fashionable ways to tuck in your shirt the right way. After replicating them for yourself, we're confident that you won't let your tops hang free again.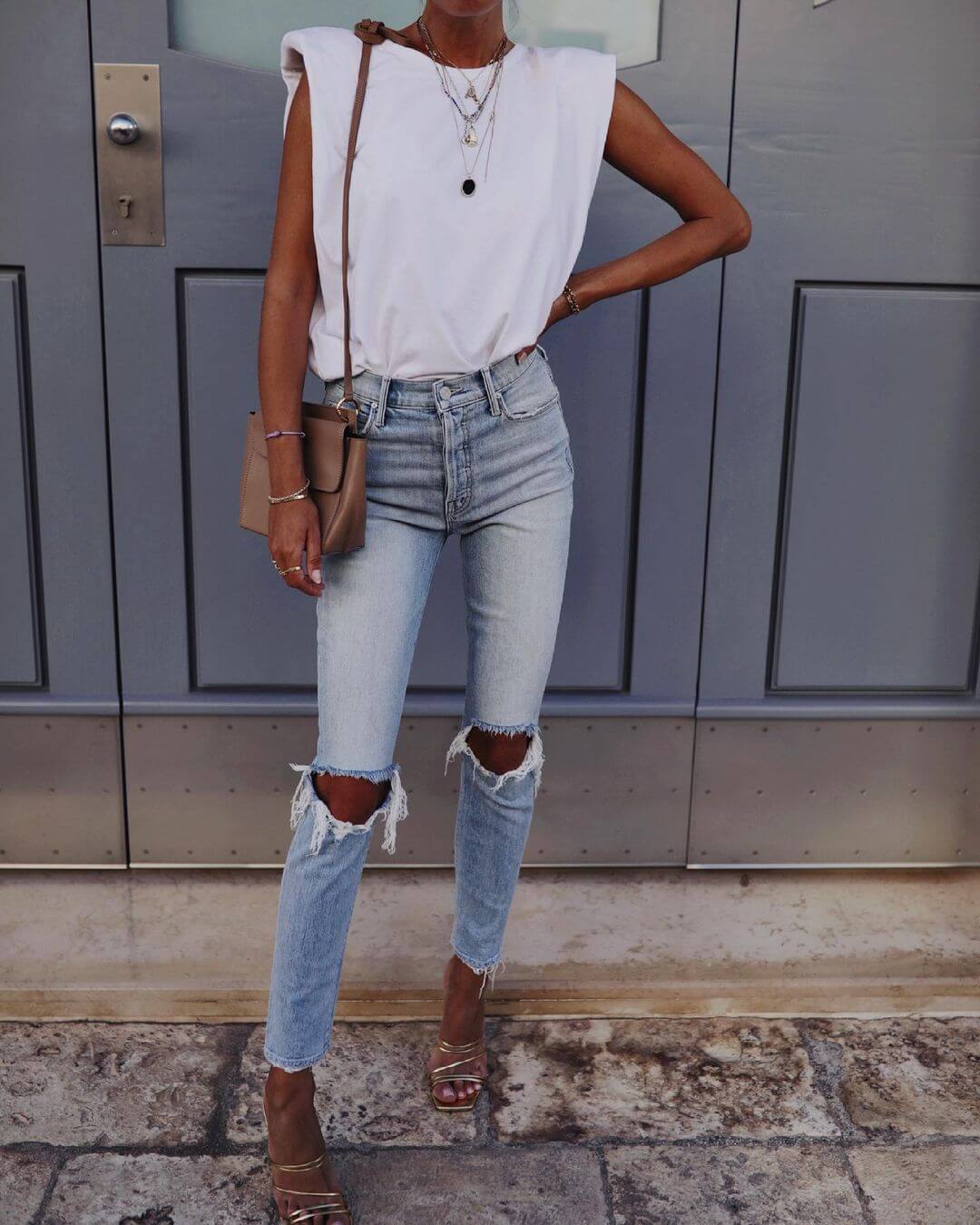 Photo via @andicsinger
1) The Haphazard Tuck
When pairing an oversized top or t-shirt with jeans, it definitely behooves you to tuck in your shirt haphazardly so the outfit looks balanced and polished. We find that this tuck in method works best if you're wearing fitted bottoms like skinny jeans. You could tuck the top in all around the waistband and let it hang over your jeans, then complete it with layered necklaces and heels. It's a fail-safe formula to look incredibly chic.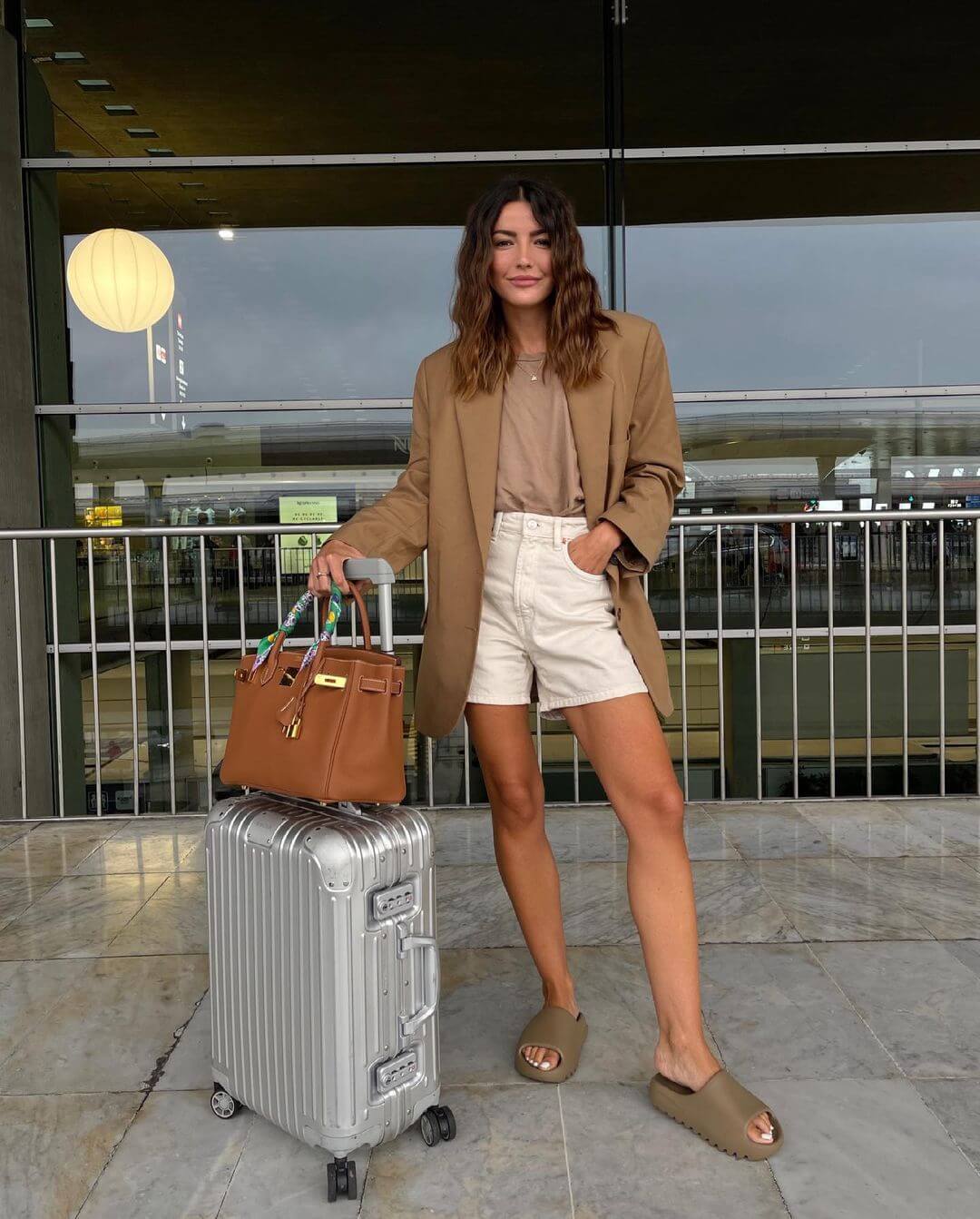 Photo via @alexandrapereira
2) The Loose Tuck
The same rule above can be applied to your shorts for a summertime appropriate look too. For an easy breezy fit, tuck your favorite tee into a pair of relaxed denim shorts. You can finish the look off with a blazer for a touch of refinement and class. We love how Alex puts a cool-girl spin on it by opting for chunky slides. This lends the classic combo a trendy, of-the-moment feel.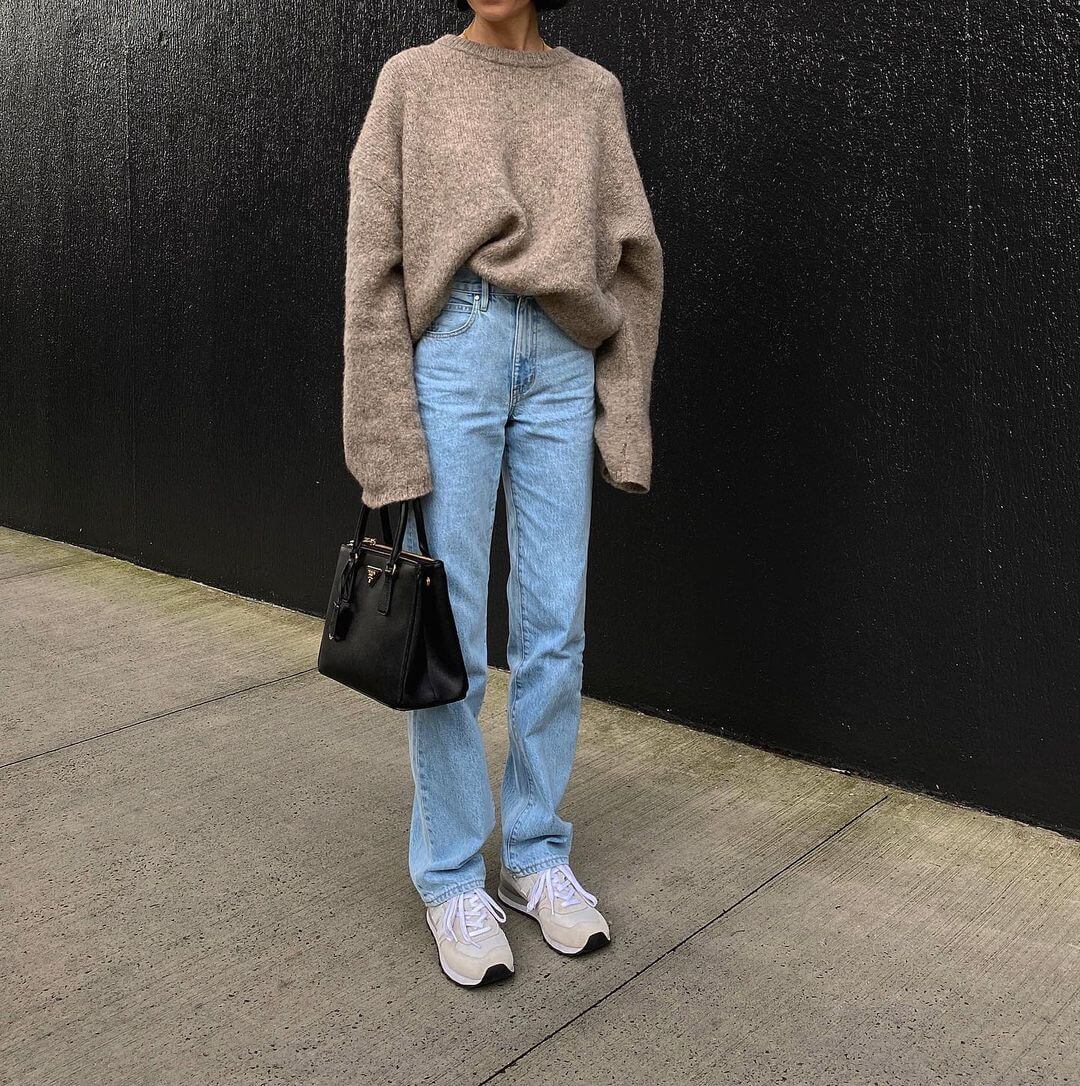 Photo via @pepamack
3) The Sweater Tuck
One of the more common shirt tucking techniques involves the front tuck. Rather than stuffing the entirety of your top into the waistband, simply tuck in the hem of the front. This variation is a lot more practical for when you are wearing thicker tops like chunky sweaters and cardigans.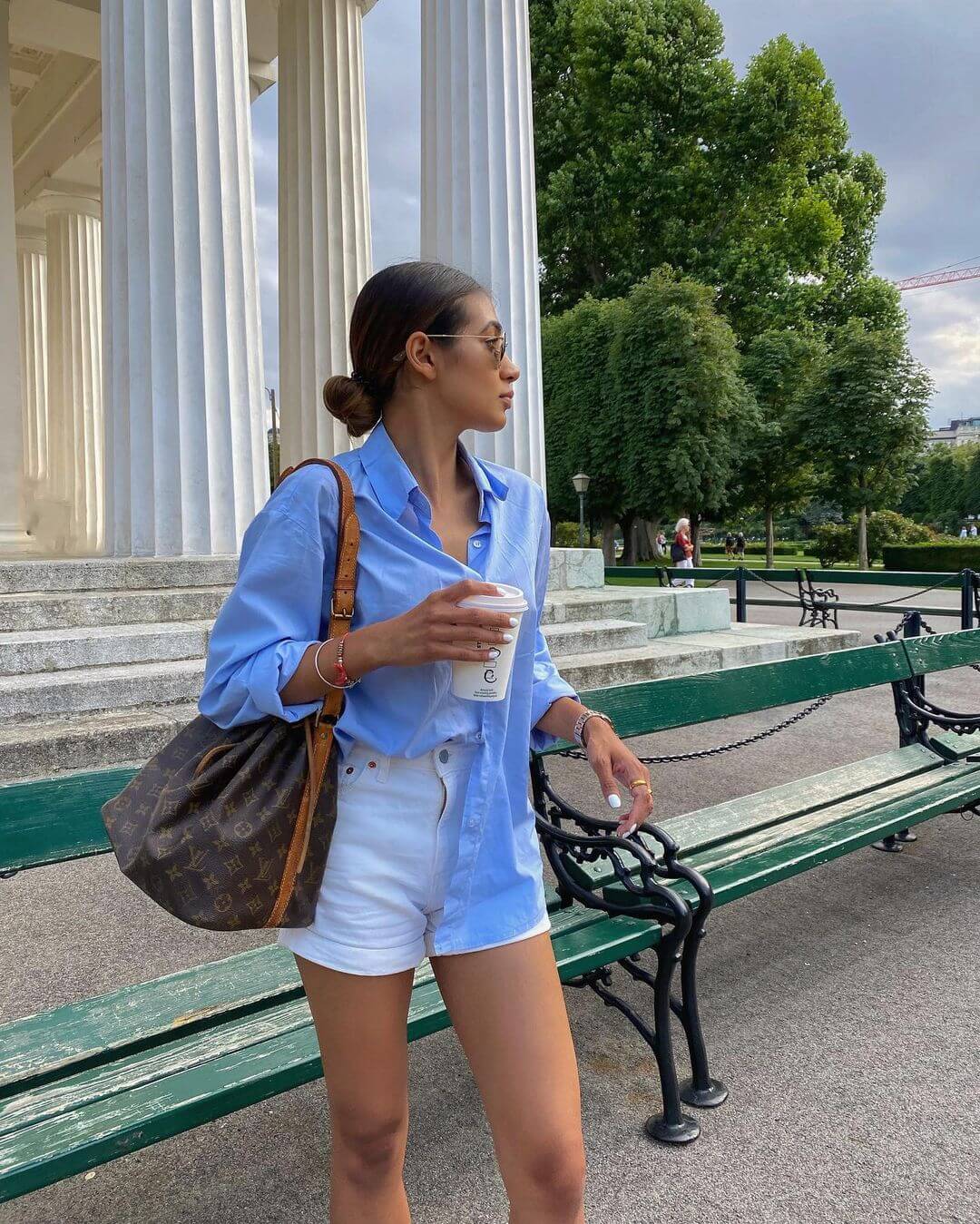 Photo via @soniaheartsfashion
4) The Half Tuck
The half tuck is a really fun, off-beat way to tuck in your shirt, although it only works with button-down shirts. To achieve this effect, you would keep the bottom half of the shirt unbuttoned so you can tuck in one panel while leaving the other loose. The unique, asymmetrical effect is eye-catching – and highly favored by the biggest street style stars.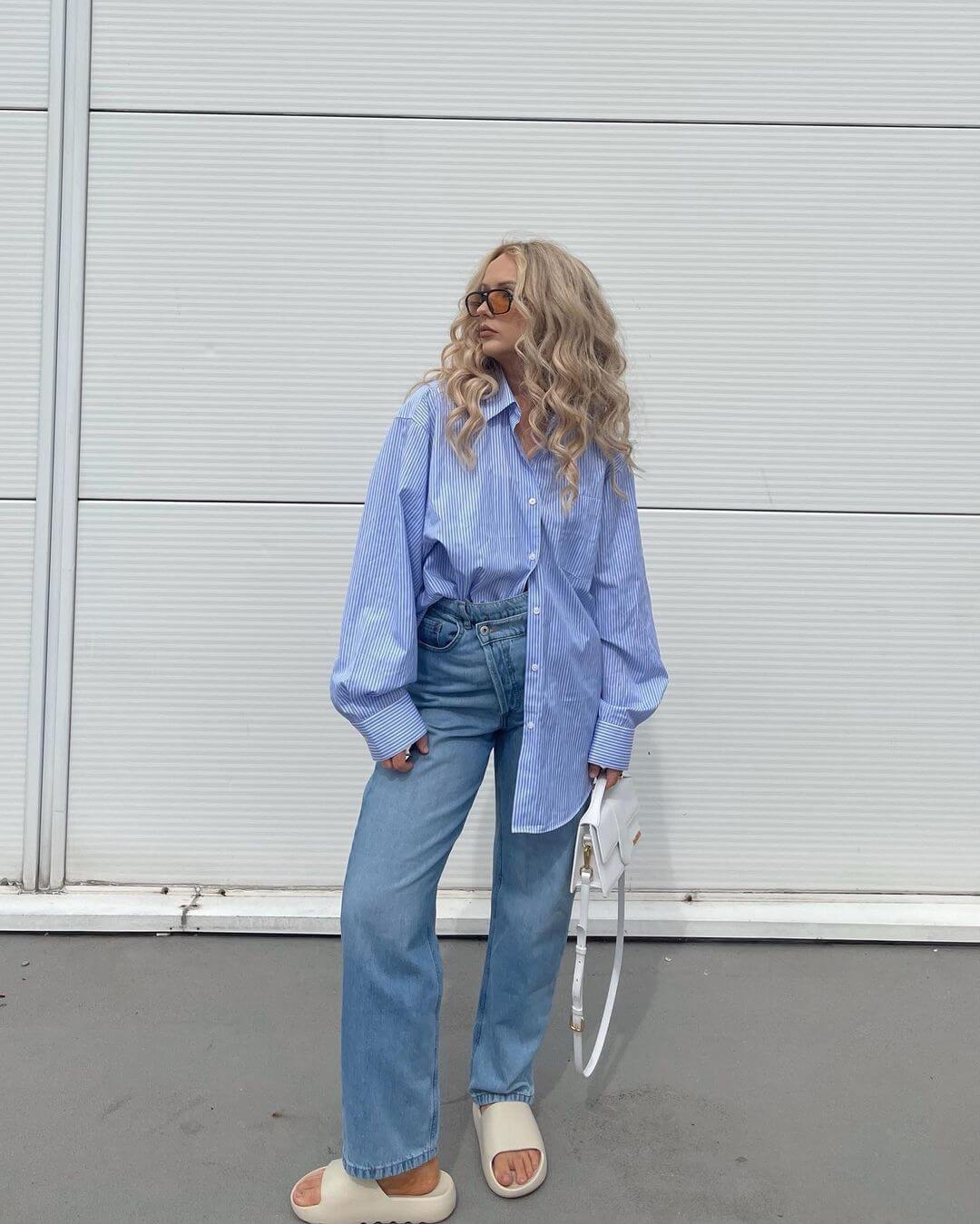 Photo via @amyfuchsia
5) The Oversized Tuck
The aforementioned tuck-in hack can also be achieved with a much more oversized top! This is a very similar outfit to the one above but the overall effect is completely different thanks to the larger shirt. It looks far from frumpy thanks to the smart accessories like the structured bag and trendy slides. You can also create more visual interest by rocking this look with criss cross waist jeans.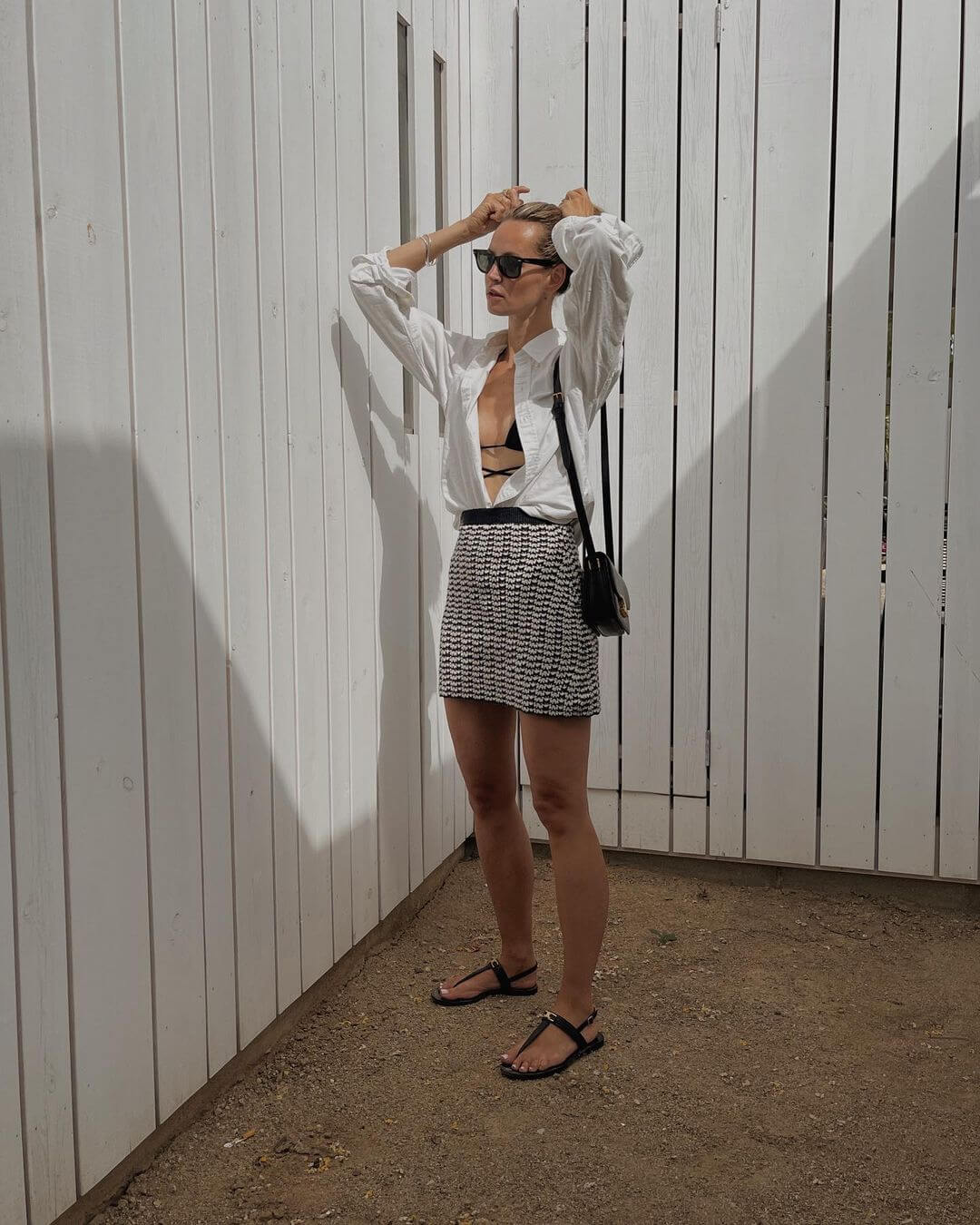 Photo via @anoukyve
6) The Unbuttoned Tuck
Looking for a sultry tuck in shirt option? Try this little adjustment… Layer a button down top over a bralette, leaving the buttons loose. Then, tuck in the ends of the shirt into a printed mini skirt. We love the makeshift v-neck finish that's perfect for layering! This style trick works in the fall as well. Just try it with a turtleneck top underneath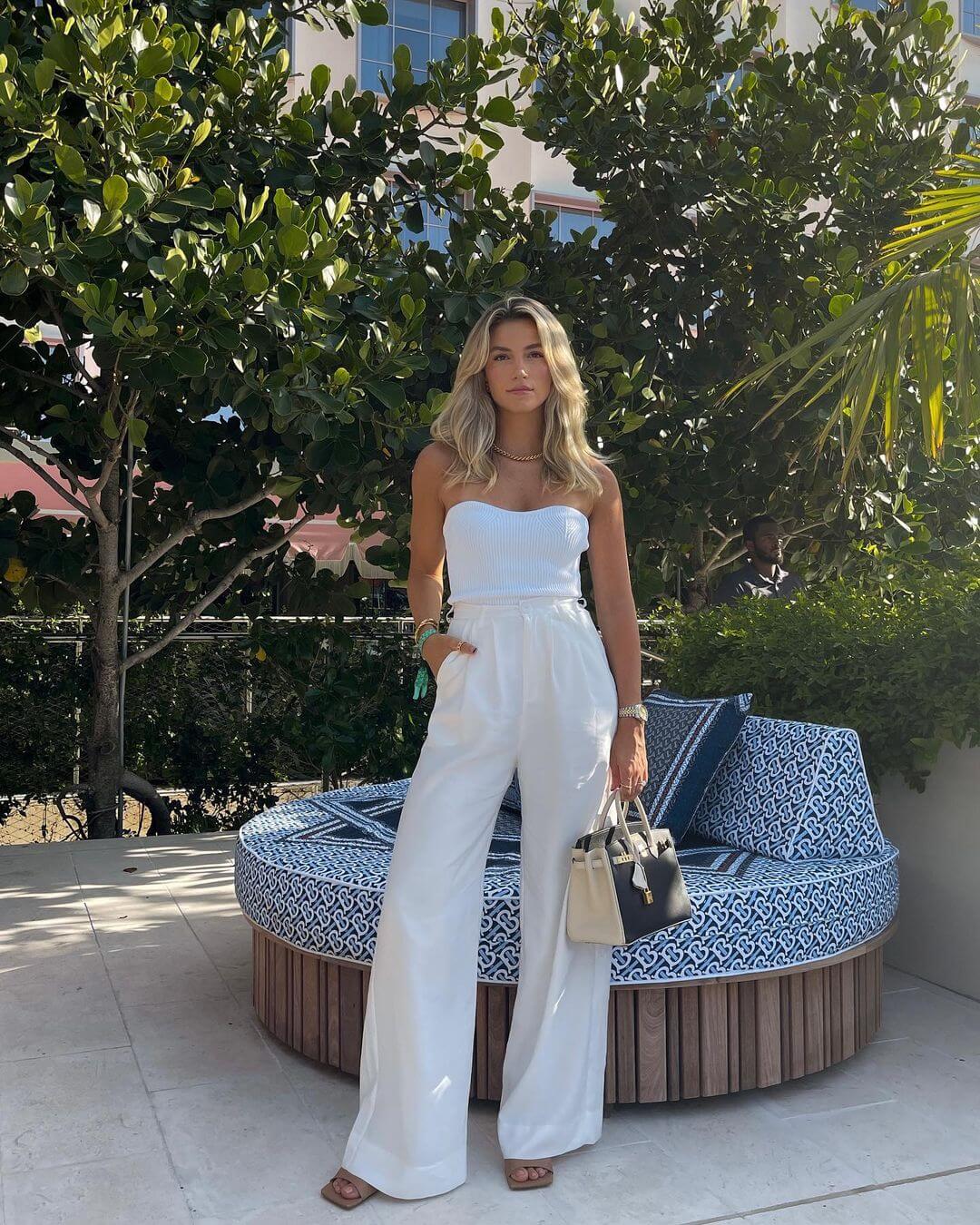 Photo via @cassdimicco
7) The Fitted Tuck
The full, fitted tuck is a no-brainer, but we thought it was an important reminder to try it with on-trend pieces! We're particularly font of ribbed knit tops and bodysuits tucked into wide leg trousers. For extra style points, go for a monochromatic effect as seen here.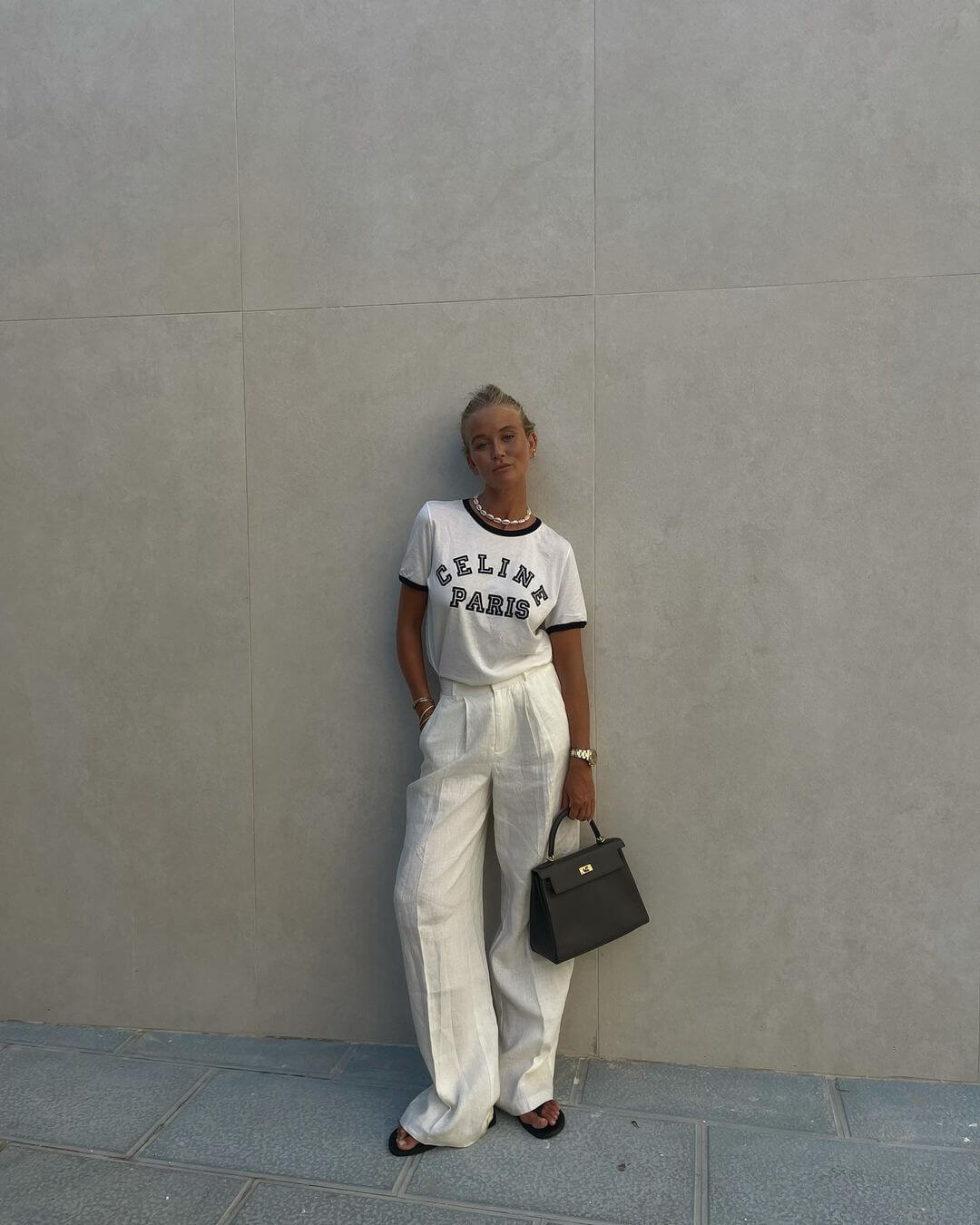 Photo via @josefinehj
8) Juxtaposition
If you love the concept of trousers from the previous look, but want something more toned down, we have the look you need. This influencer pairs her tailored trousers with a casual graphic t-shirt for an everyday look. The juxtaposition of the dressy pants and low-key tee is what makes this outfit work so well! Even the structured handbag and simplistic flip flops are a contrast in themselves.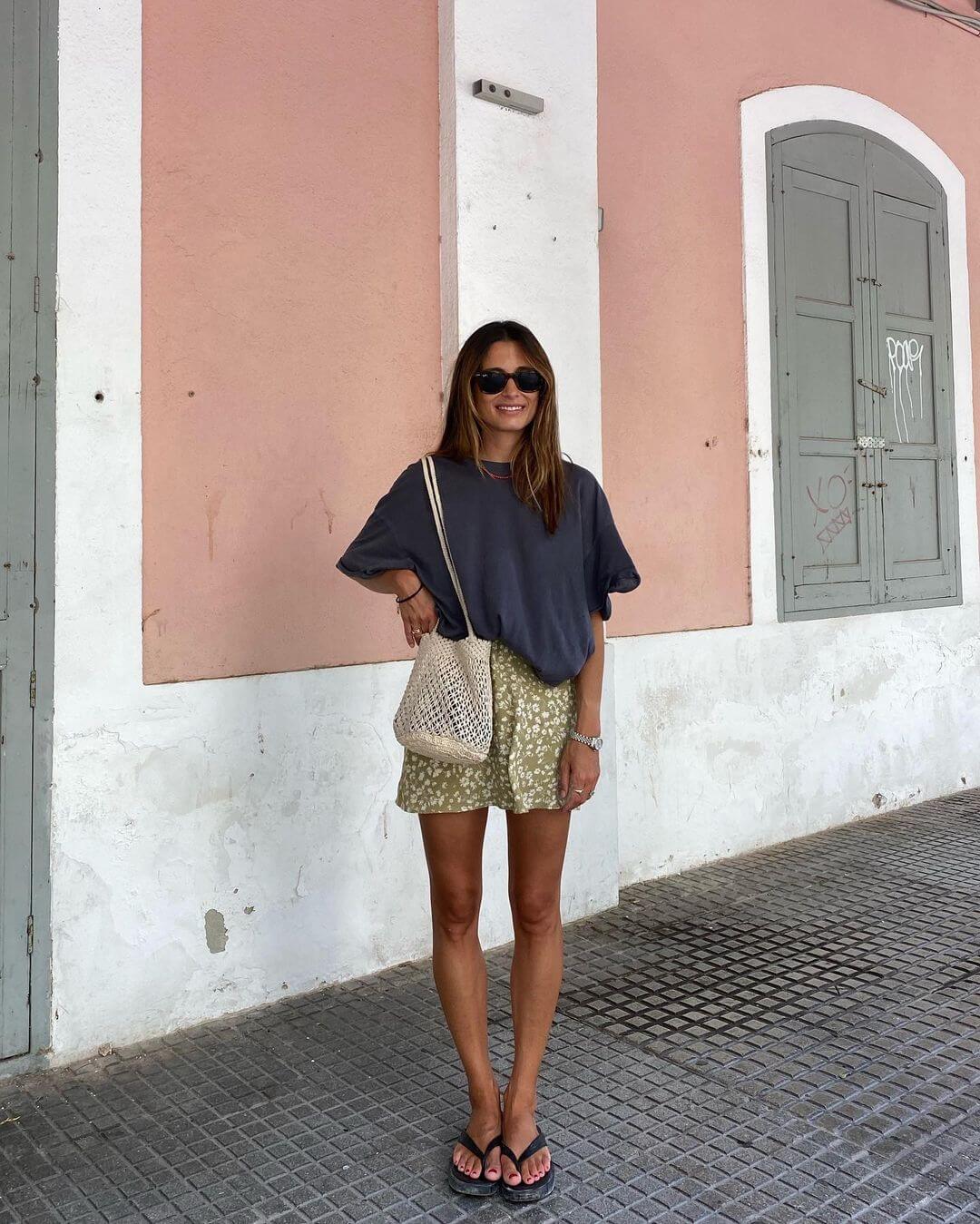 Photo via @marvaldel
9) The Comfy Tuck
Summer is all about letting loose and relaxing, so this next outfit inspiration is speaking to all of us. It features two items that are loose and cozy – one tucked into the other. Make note of the intentional, off-centered tuck that makes for a laidback look.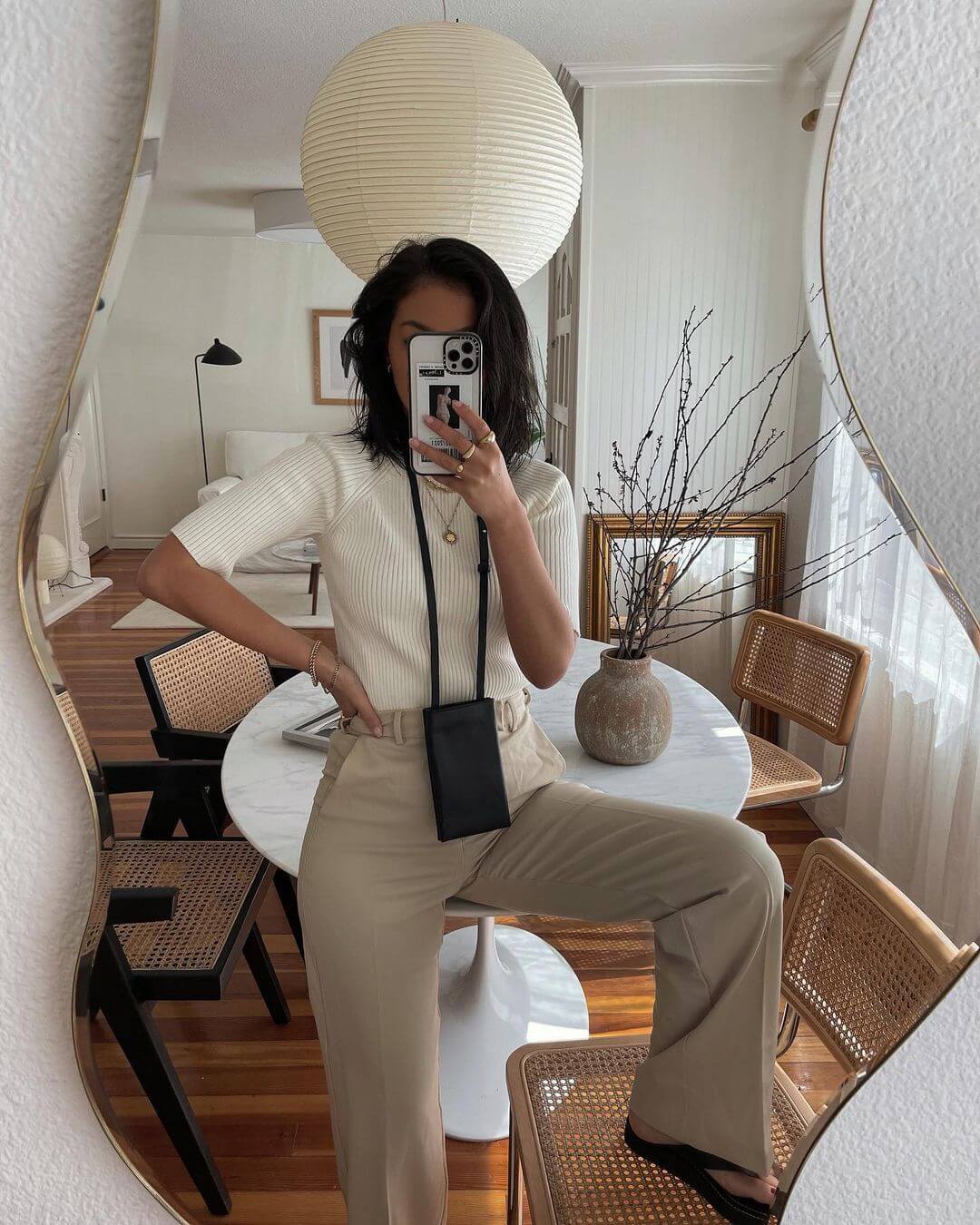 Photo via @tiffwang_
10) The Polished Tuck
Of course neutrals manage to make anything look refined. This last outfit encompasses all things business casual from the beige trousers to the modest top. When complete with tailored pieces, it creates a clean line that's fit for office duties and more.

There are various ways to tuck in your shirt, which helps you get the most out of your wardrobe. And although seemingly simple, it can be harder to look effortless than you think. The 10 outfits above provide the perfect starting point to mastering the tuck in look that all fashion girls love.
(Visited 1 times, 2 visits today)