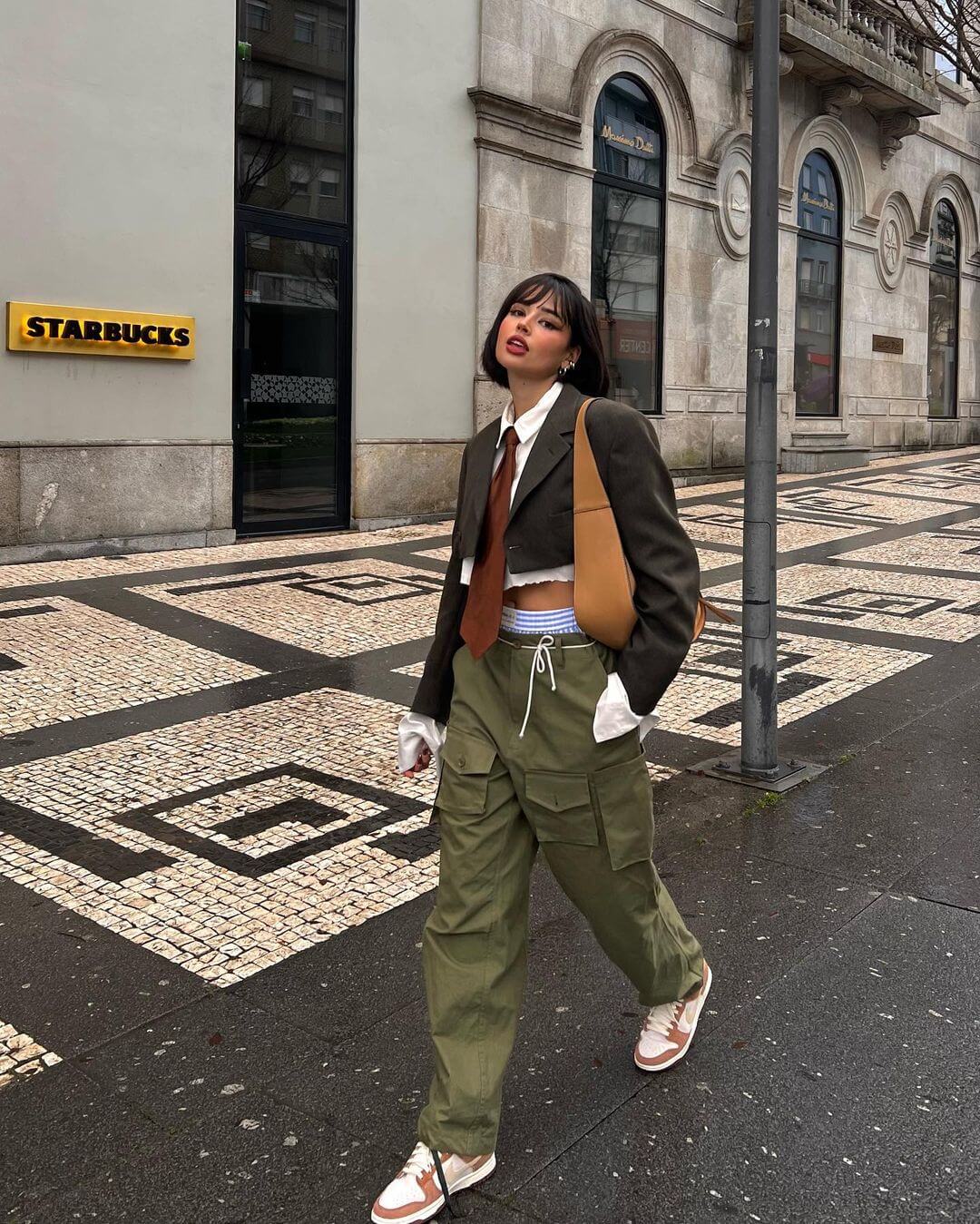 Photo via @irisloveunicorns
Fashion might be ever-changing, but if one thing is certain, it's that Y2K trends aren't going anywhere in 2022. In fact, it's only going to explode from here on out with celebs like Hailey Beiber, Bella Hadid, Rihanna and more on board. If you're unfamiliar with this style, let us break it down for you. Y2K trends merge pop culture with fashion while boasting excess at the same time. It takes the form of low-rise bottoms, itty bitty crop tops and butterfly prints on everything. Admittedly, the aesthetic can be ostentatious to those with a classic or minimal style sense – but the most important thing to note is that it's actually fun! After riding the tail of a worldwide pandemic and spending copious amounts of time indoors, the Y2K renaissance delivers a whiff of fresh air into our wardrobes and offers a way for others to express their renewed sense of style. If you're ready to tap into this ever growing movement, read below to discover 10 ways to wear Y2K trends confidently.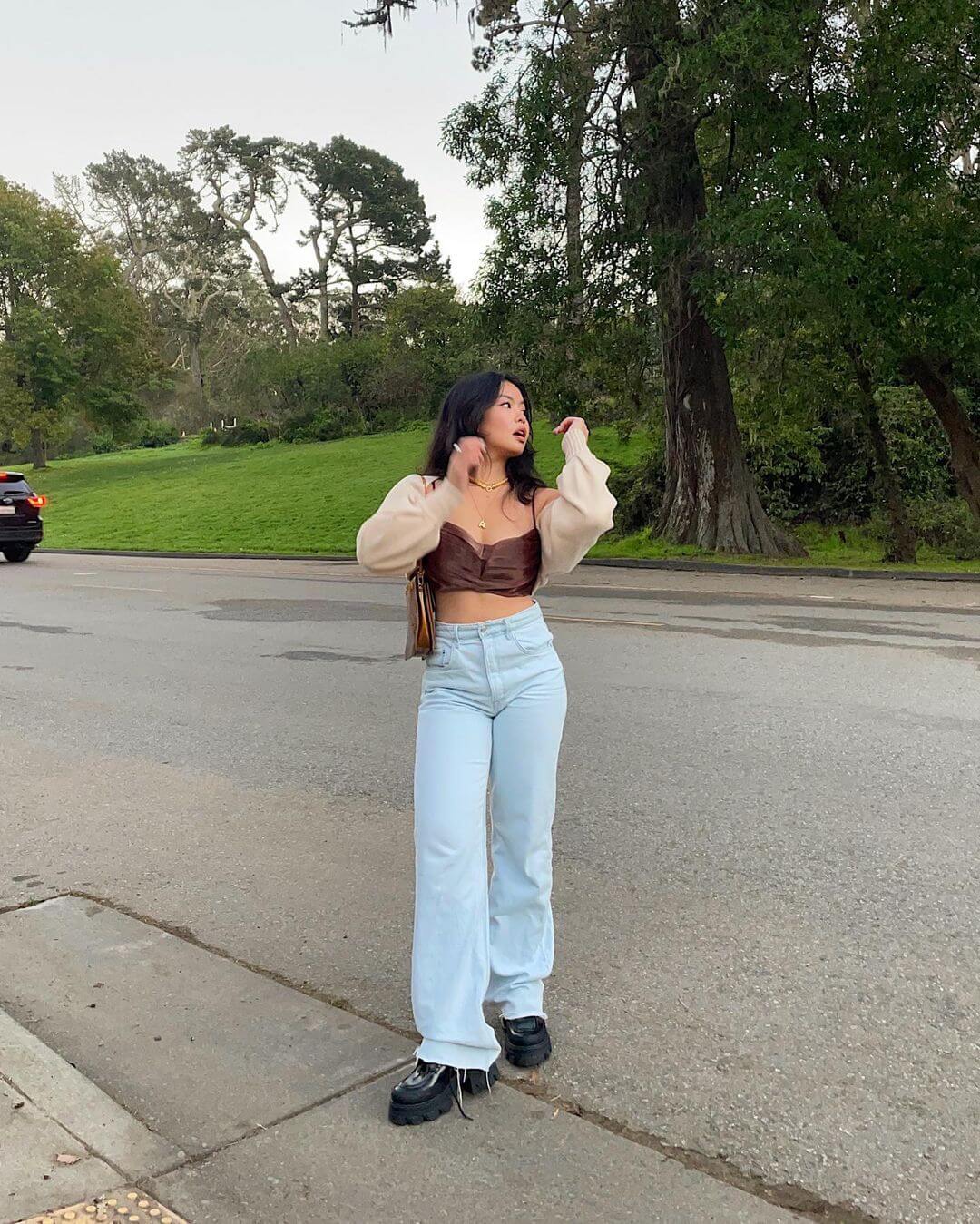 Photo via @alllisonho
1) Baggy Jeans
We know that skinny jeans have been cast aside over the past year or so to make way for its more oversized cousin. It also happens to be a core style of Y2K fashion, which has been making waves both on designer runways and street style looks. In classic Y2K styling, this large-and-in-charge silhouette is oftentimes paired with a tiny cropped shirt to balance out the look.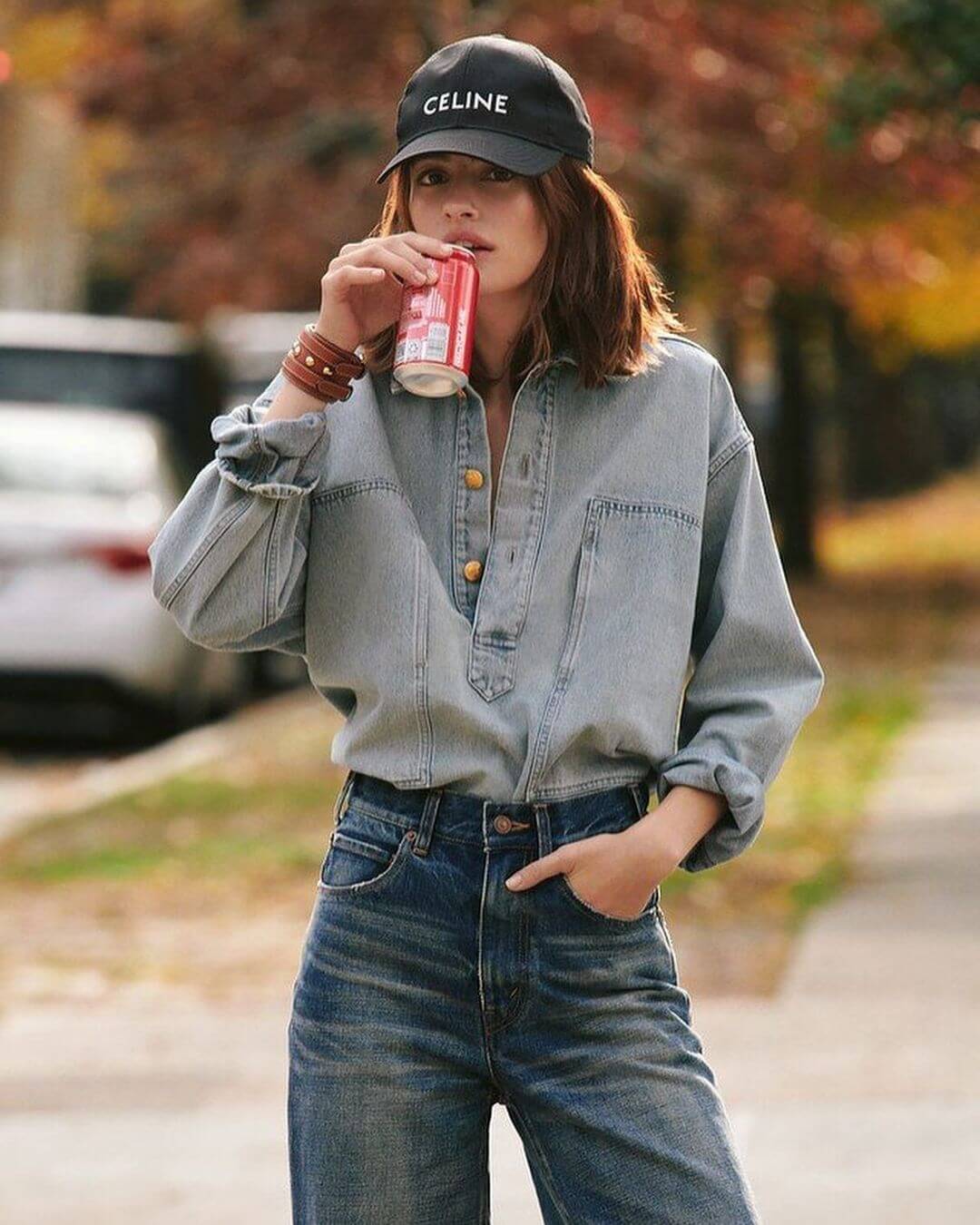 Photo via @dianasilverss
2) Double Denim
When we think of Y2K trends and denim altogether, the iconic image of Brittney Spears and Justin Timberlake's red carpet ensembles come to mind. Although you don't have to replicate the outfit from head-to-toe, double denim is a standard takeaway from this style aesthetic. It can be as simple as this outfit that features a chambray shirt tucked into high-waisted jeans. To visually separate the two pieces, you can opt for contrasting washes. Finish off the look with a trucker hat, and you've nailed a classic look of the early aughts.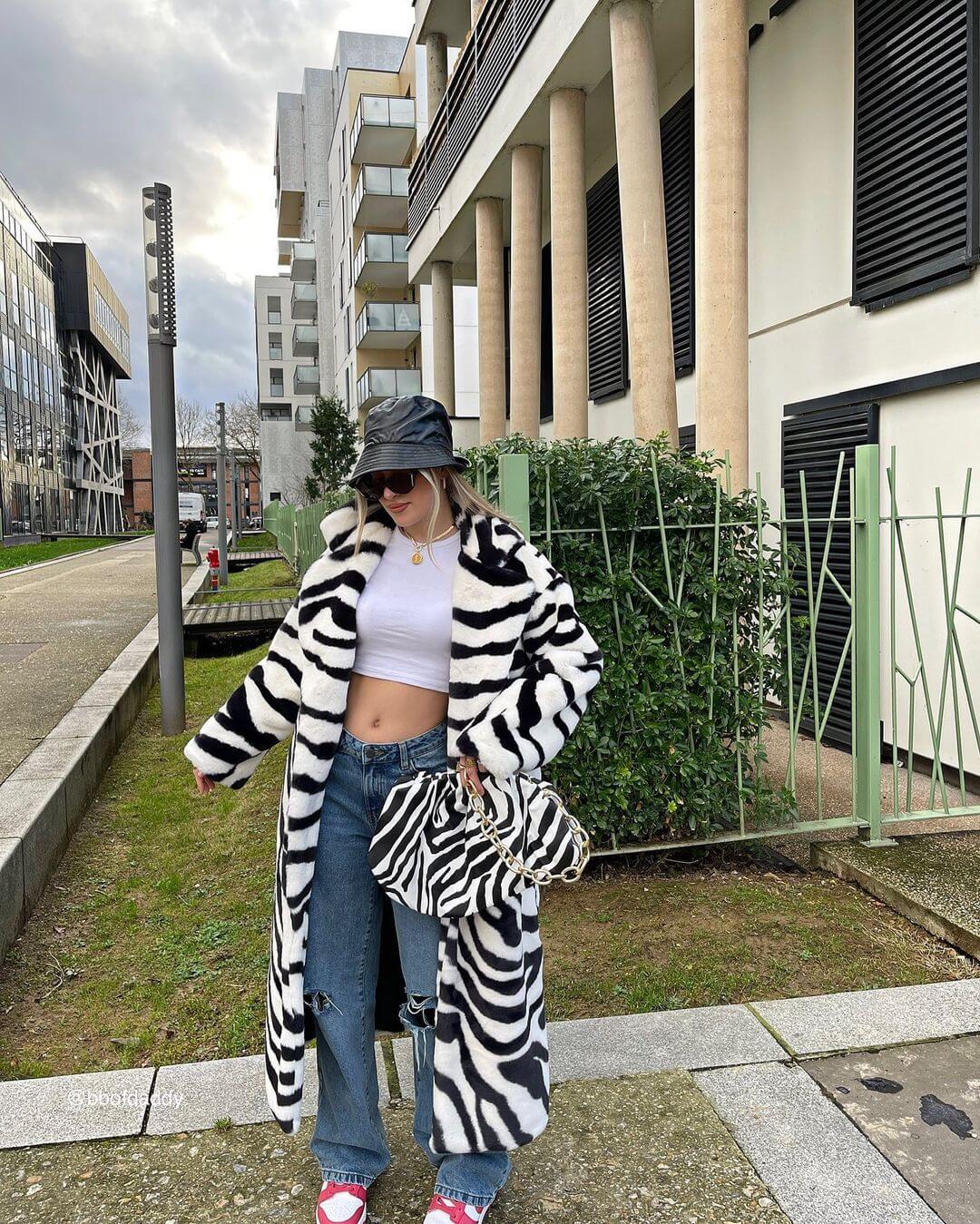 Photo via @bbofdaddy
3) Baby Tees
Crop tops have been revived in a whole new way thanks to the rise of Y2K fashion. You can expect to see more baby tees over intricate blouses – and we're not complaining. A simple cropped shirt gives us Rachel from Friends vibes, which is a great selling point. Not only that but you can style them infinitely. Use a plain white tee to tone down louder pieces, such as a zebra printed jacket. However, don't shy away from butterfly accents or bejeweled typography as they are a whole look in themselves.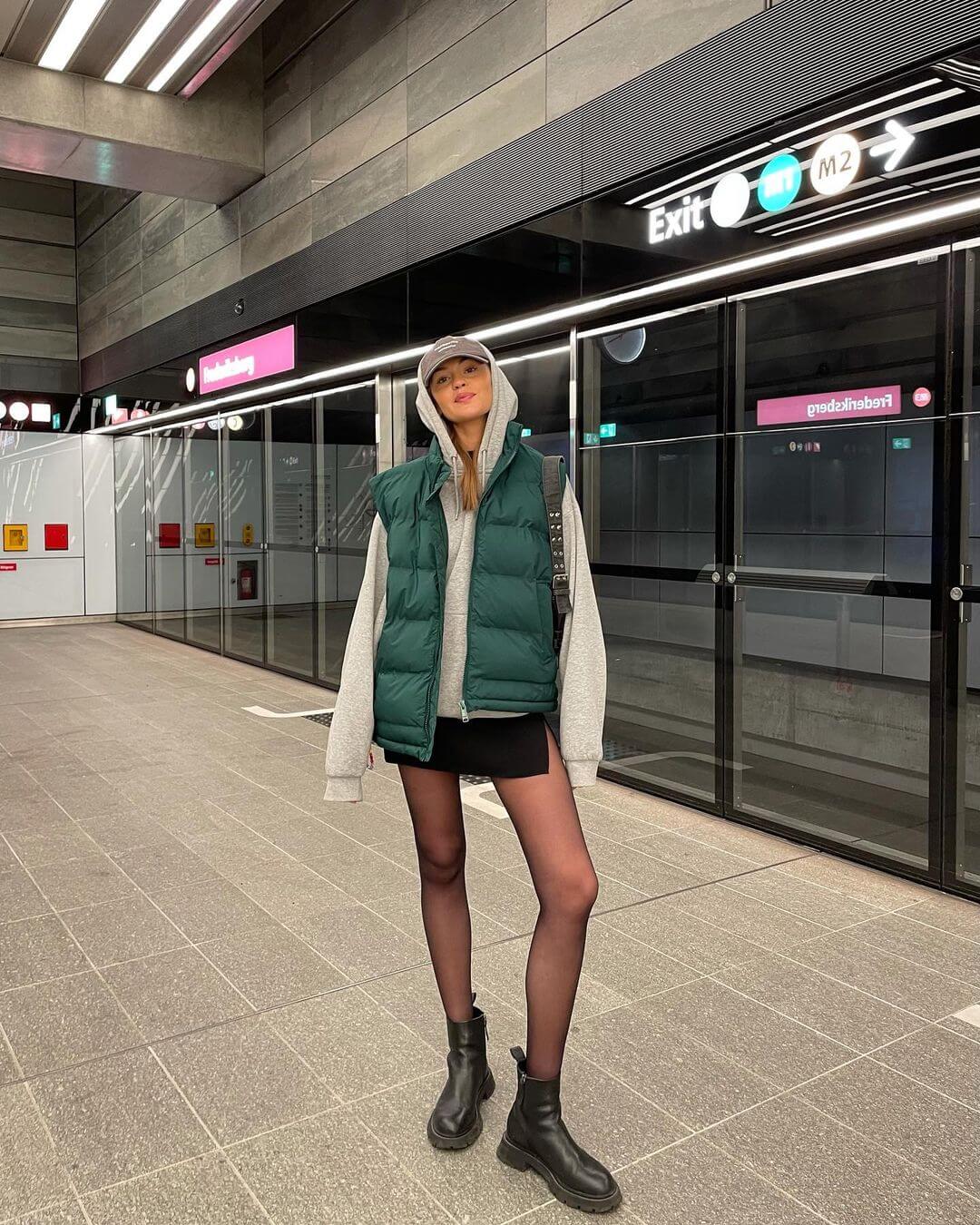 Photo via @sofiaboman
4) Mini Skirts
T-shirts aren't the only thing getting the shrunken treatment these days. In true 2000s fashion, mini skirts are making a huge comeback like never before. They range anywhere from sleek micro pencil shirts to tiny denim skirts to short pleated skirts. Equal parts playful and flirty, make the mini skirt your Y2K piece of choice if you want to channel more of a feminine vibe. You can further accessorize it with a chain belt to max out the Y2K aesthetic.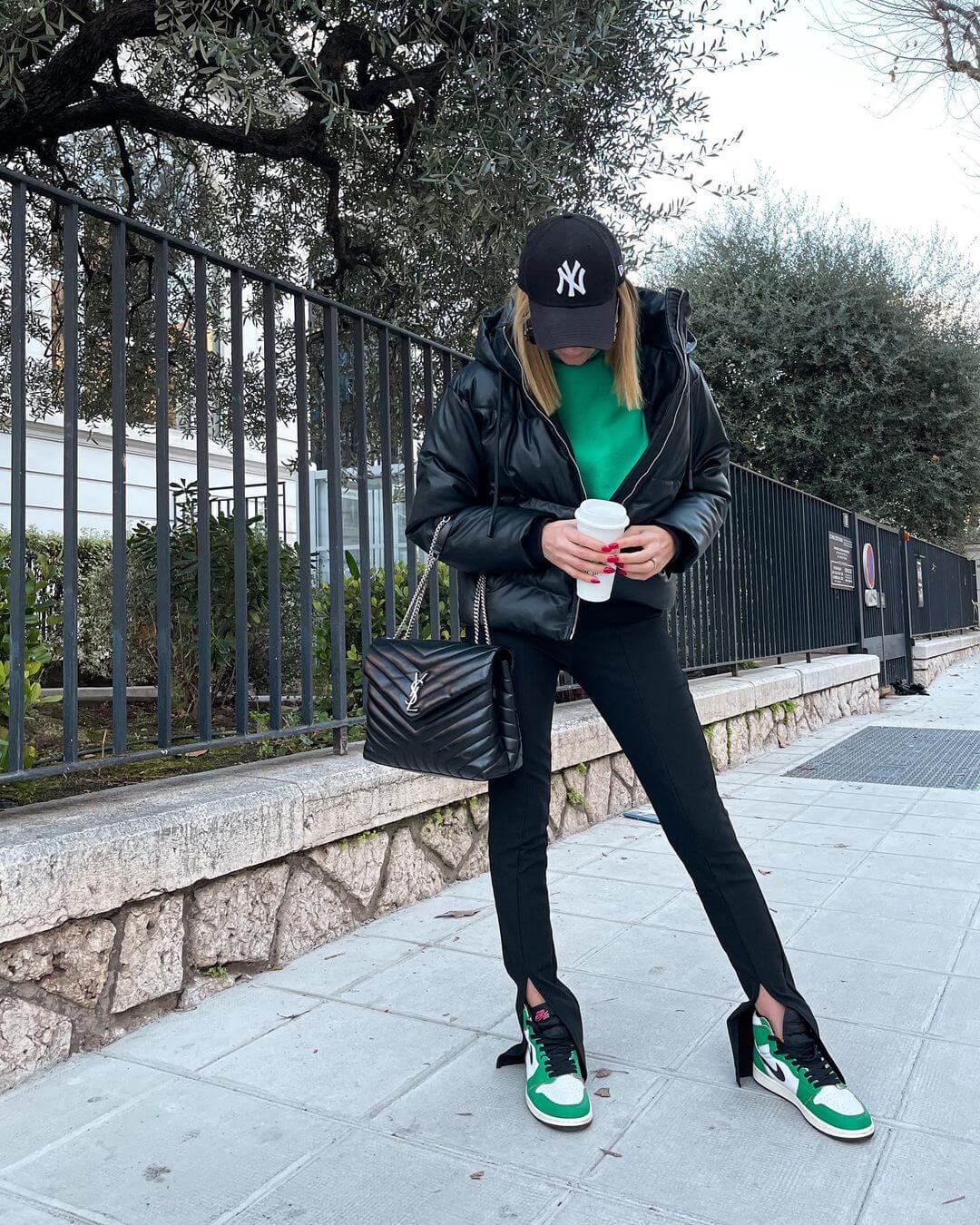 Photo via @karlita_wendy
5) Bold Sneakers
The Y2K look is all about infusing as much color into an outfit as possible. It's worth noting the uptick in brightly hued sneakers, especially those of the high-top variation, to go hand-in-hand with this youthful, energetic trend. The best thing about this accessory is that they can either complement other striking tones in your look or become the focal point if styled with neutral tones.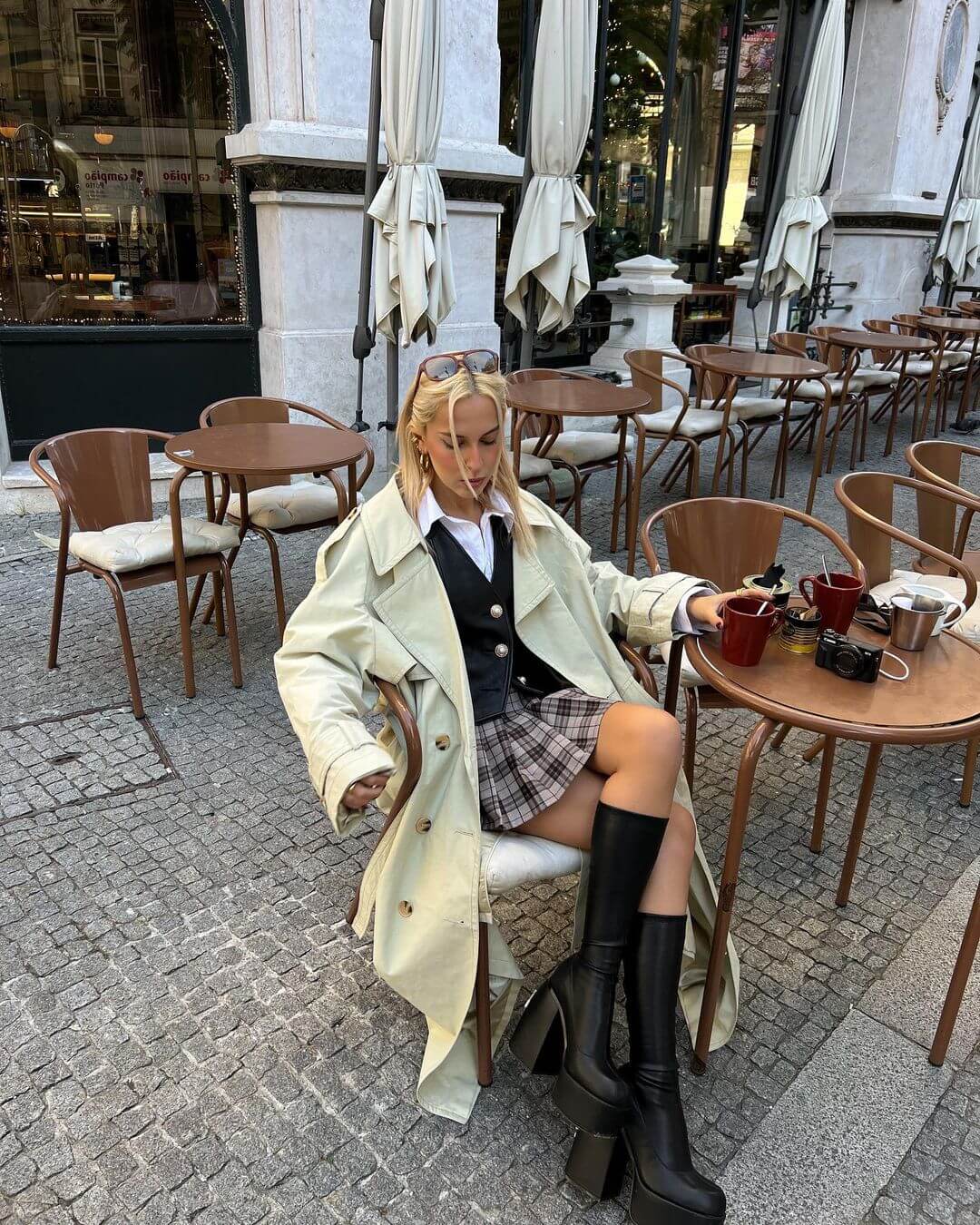 Photo via @sofiamcoelho
6) Platforms
The Y2K trend that keeps raising the bar (literally) is the platform. This thick sole mostly takes the shape of chunky boots these days, but can also be found on loafers or even sneakers. Platform shoes are not for the faint of heart though. It is a statement accessory that adds some serious height and dimension. So, if you want to make an entrance, tread carefully and know that platform shoes are the way to go.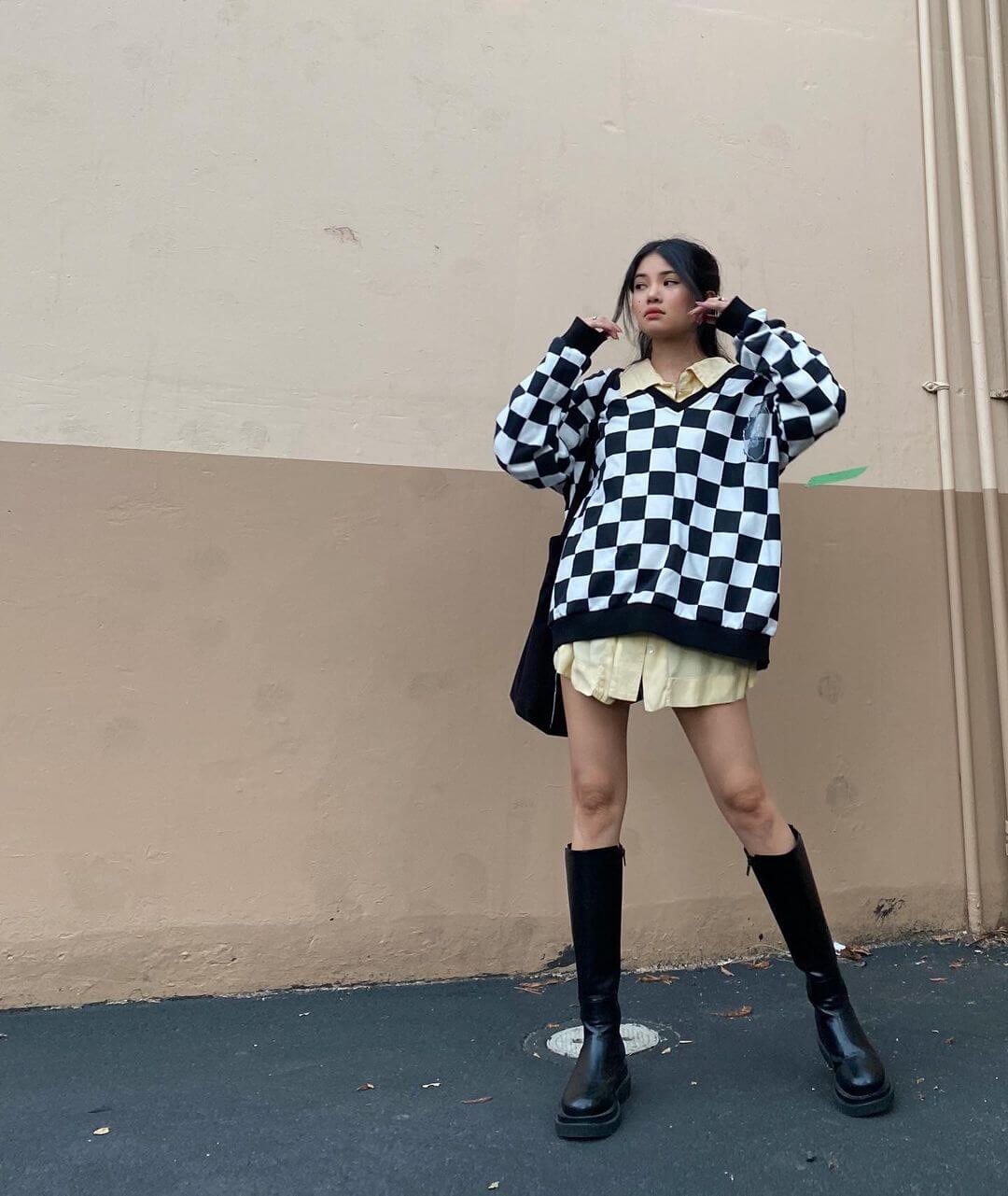 Photo via @pameluft
7) Checkerboard
In terms of patterns that scream Y2K, checkerboard is definitely up there and climbs in popularity by the day! It has a retro flair to it and we have seen it displayed on everything from faux fur jackets to knitwear and handbags. Since it's such a bold print, we recommend styling it with solid colored pieces to avoid clashing patterns. For instance, layer a check printed sweater over a shirt dress and pop on your favorite boots for an easygoing weekend outfit.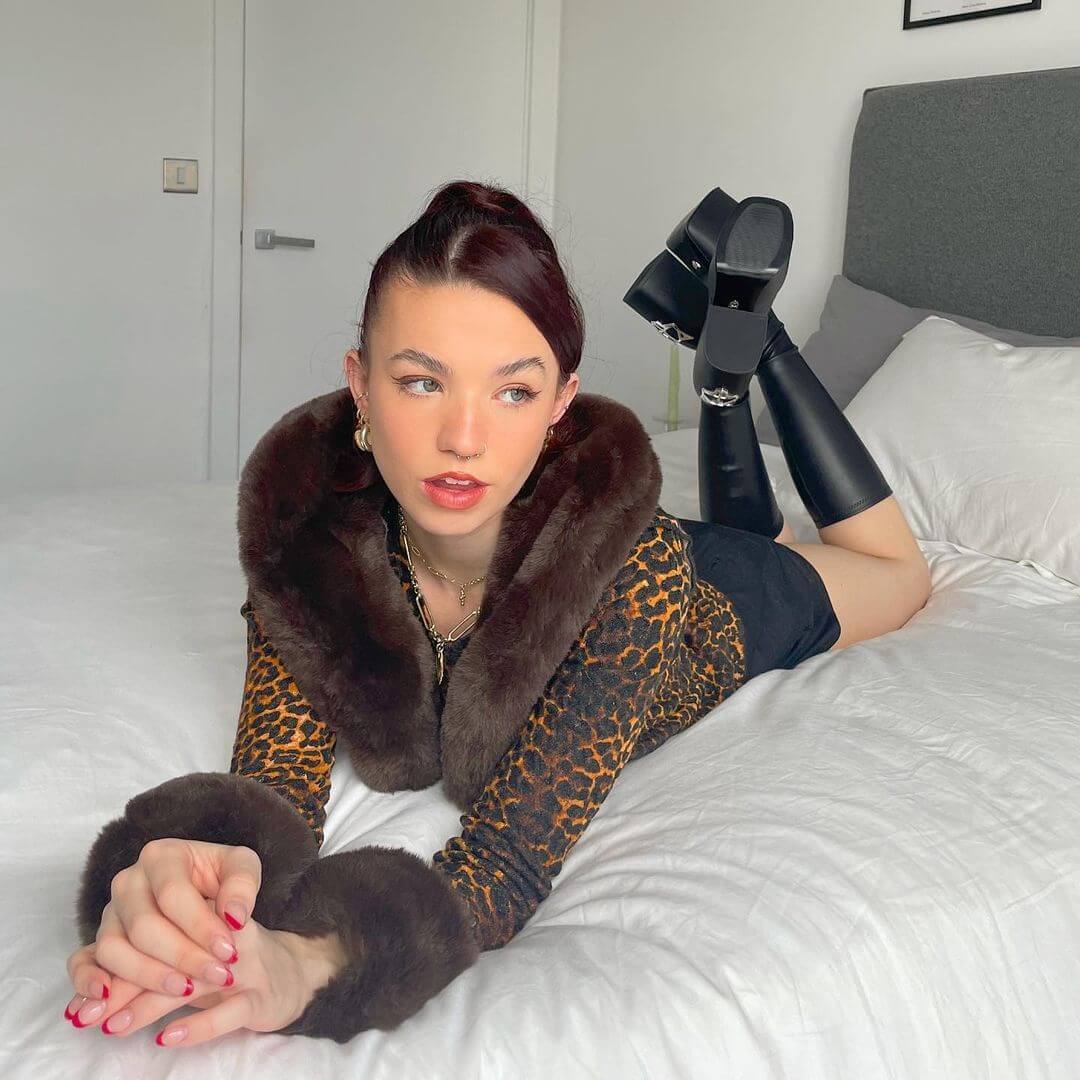 Photo via @laraadkins
8) Fur Trims
Fur trimmed anything absolutely screams Y2K – and it goes particularly well on outerwear. Textured collars and cuffs provide an unexpected twist to an otherwise ordinary coat and it reminds us of the Bratz doll look that coincides with the early 2000's vibe. Fur trim pieces are a great investment if you are looking for a statement coat to wear for a night out or to spice up your basics on a daily basis.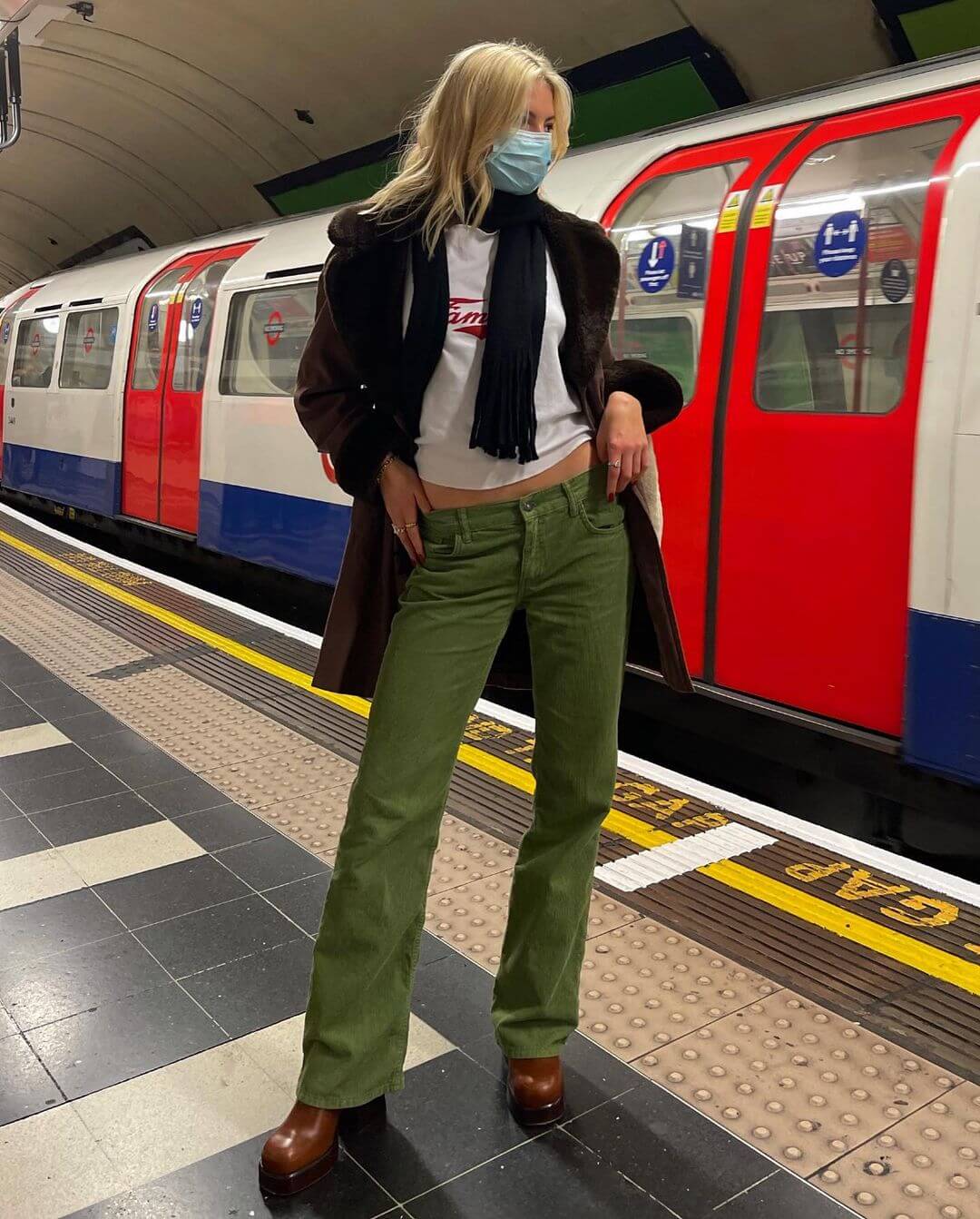 Photo via @hey_itshope
9) Low Rise Pants
Much to a lot of millennials' dismay, low rise pants have returned with a vengeance. For those who are willing to embrace the trend, this bottom symbolizes what Y2K style is all about. These hip slinging pants are being styled with cropped tops as well, which can expose a lot of the abdomen. Although risque, you can wear the trend without exposing a lot of skin. Simply reach for a longer top that meets the waistline as seen here.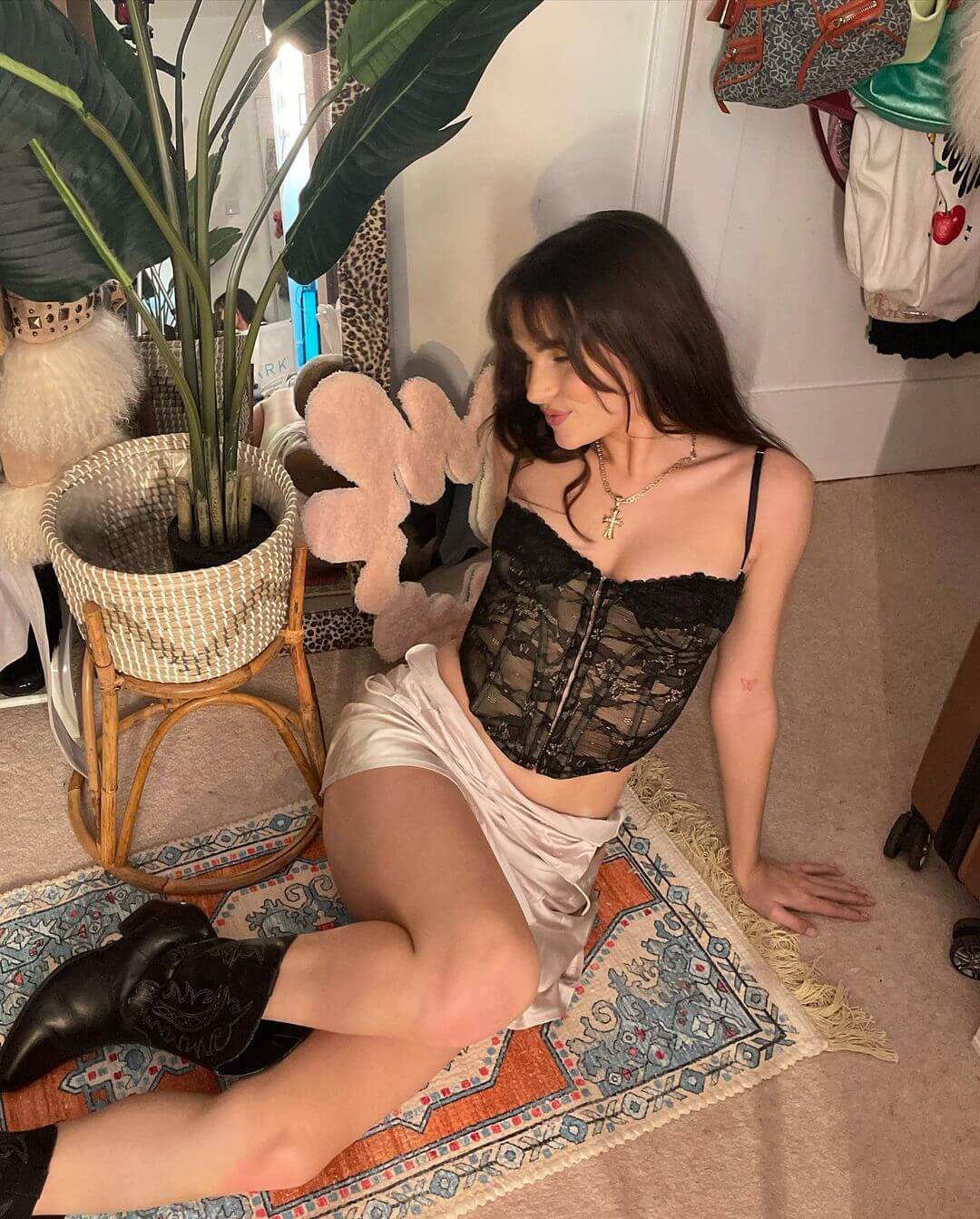 Photo via @lovevie
10) Corset Tops
Lingerie as clothing really took off this year with corset tops and bustiers having a strong Y2K appeal. Similar to the itty bitty baby doll tees we mentioned earlier, the cropped corset is often paired with low slung baggy denim or micro mini skirts to achieve that signature throwback aesthetic. If you want to test drive the look in a subdued way, just slip your corset (or bustier) on top of a long sleeve shirt for an equally seductive effect.

(Visited 1 times, 1 visits today)