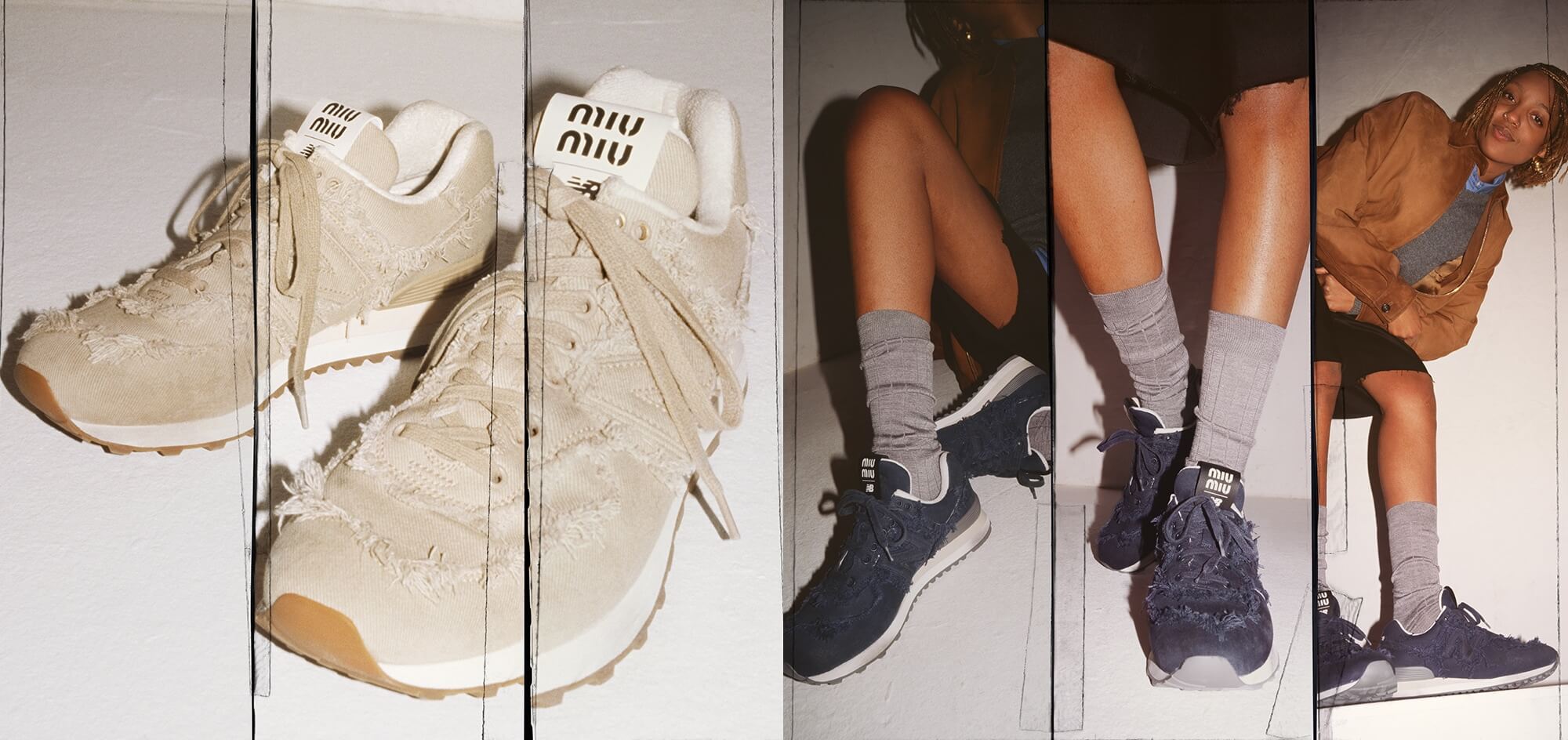 Perhaps the most popular sneaker body to date, the New Balance 574 is known for being comfortable, clean, and undeniably normcore. However, the latest collaboration with Miu Miu takes this shoe and reimagines it in a way that no one could have perceived before. If you recall Miu Miu's Spring/Summer 2022 runway show this past October, you might remember the pure shock of seeing these trainers galavanting down the runway, debuting this unexpected partnership. Well, we are excited to announce that we have finally arrived at the long awaited release of the coveted Miu Miu x New Balance sneakers. 
The shoe itself is crafted in Italy and reworks raw-cut denim to create a perfectly imperfect frayed detail, adhering to Miu Miu's ideology of "rebellious luxury". The updated 574 sneakers retail for $695 and come handy in three neutral colors – white, khaki, and navy. Each one features the screen printed logos of the two brands on the tongue, insole, and back. This sneaker practically begs to be worn with the brand's accompanying micro mini-skirts, academic-focused read-to-wear, and business casual frocks that will peak in popularity this spring. 
You can catch a preview of the sneakers below, all of which were shot by Tyrone Lebron and worn by Alix Bouthors (model), Liv.e (singer/songwriter), and Mame Bineta Sane (actor). Then, head on over to Miu Miu online or to any of its stores worldwide to cop your own iconic pair of the Miu Miu x New Balance masterpiece.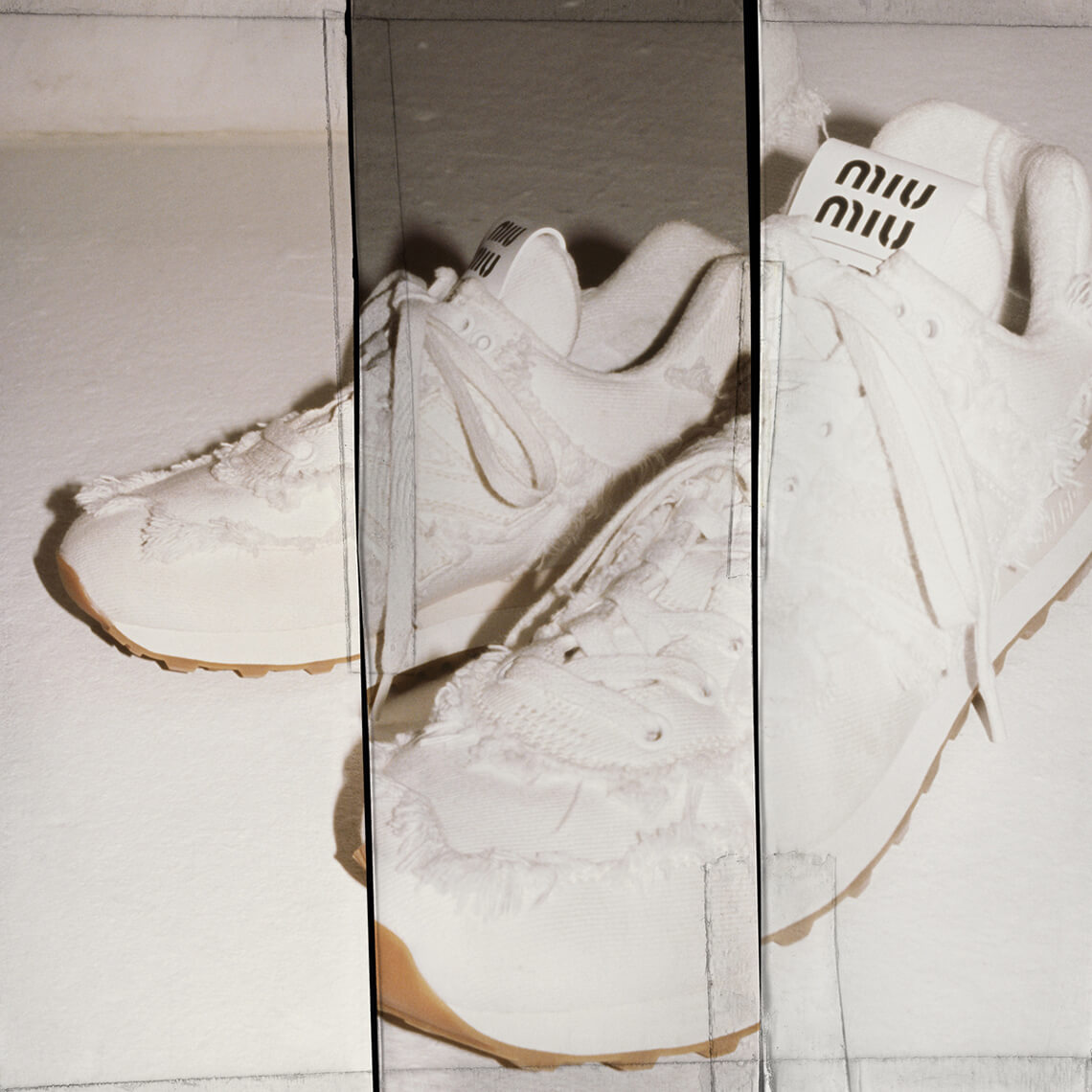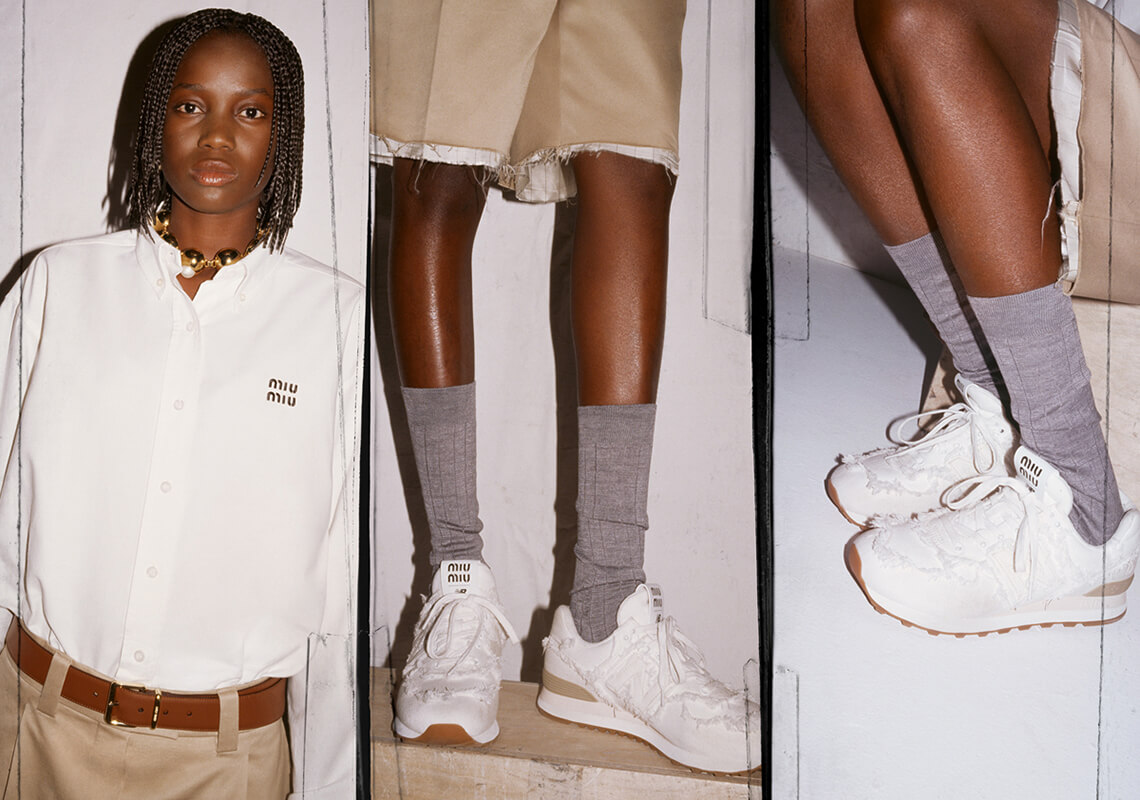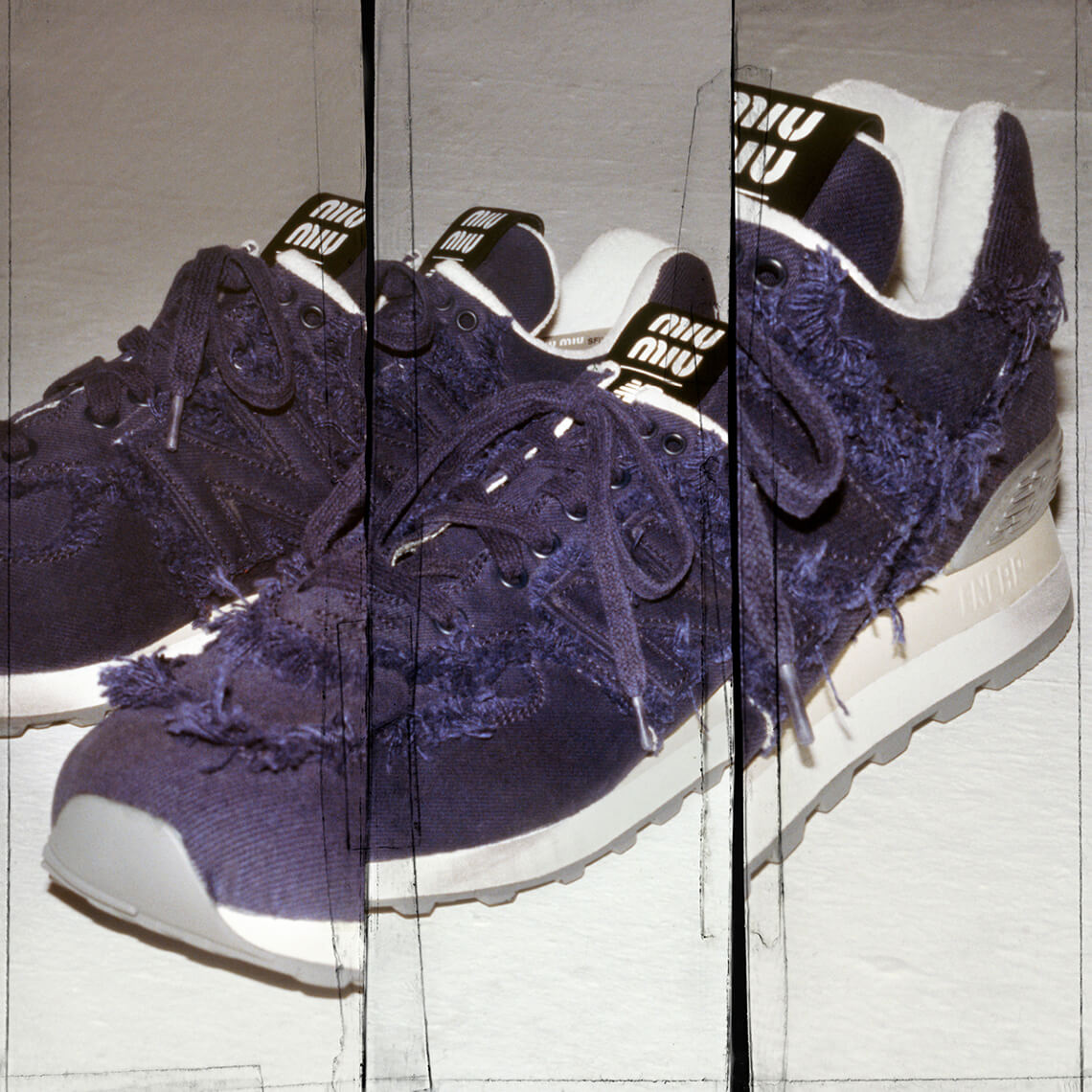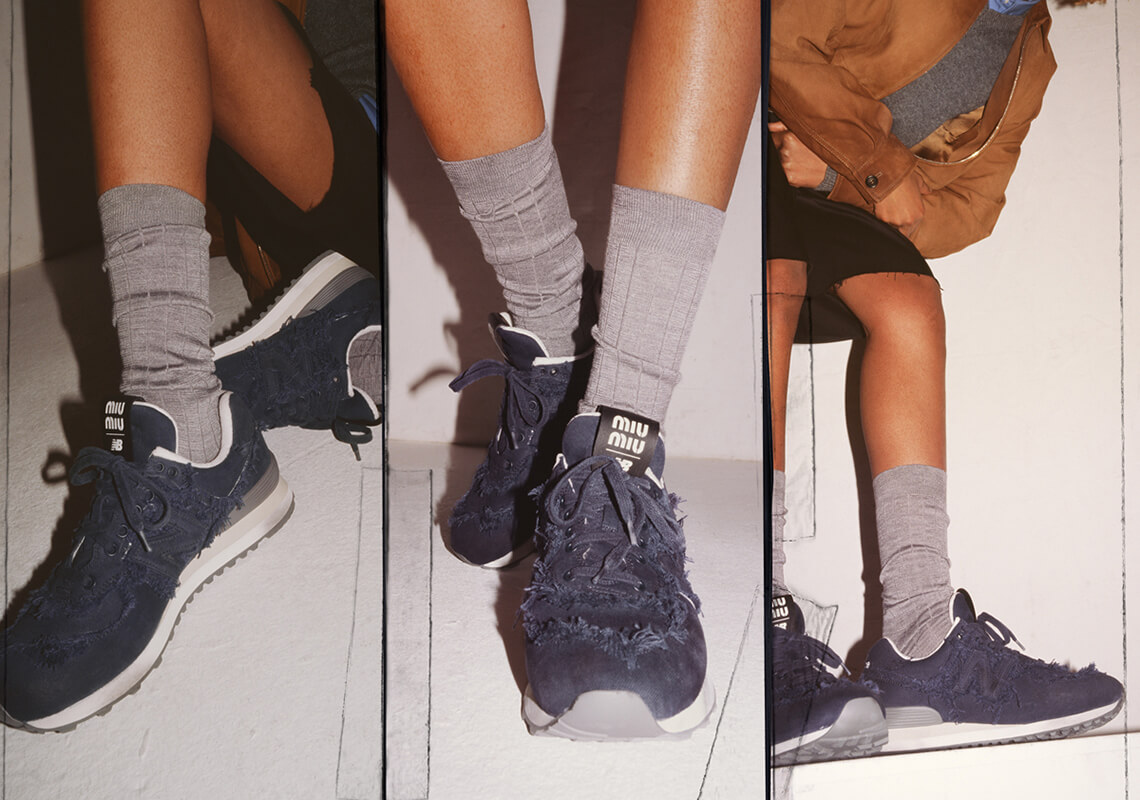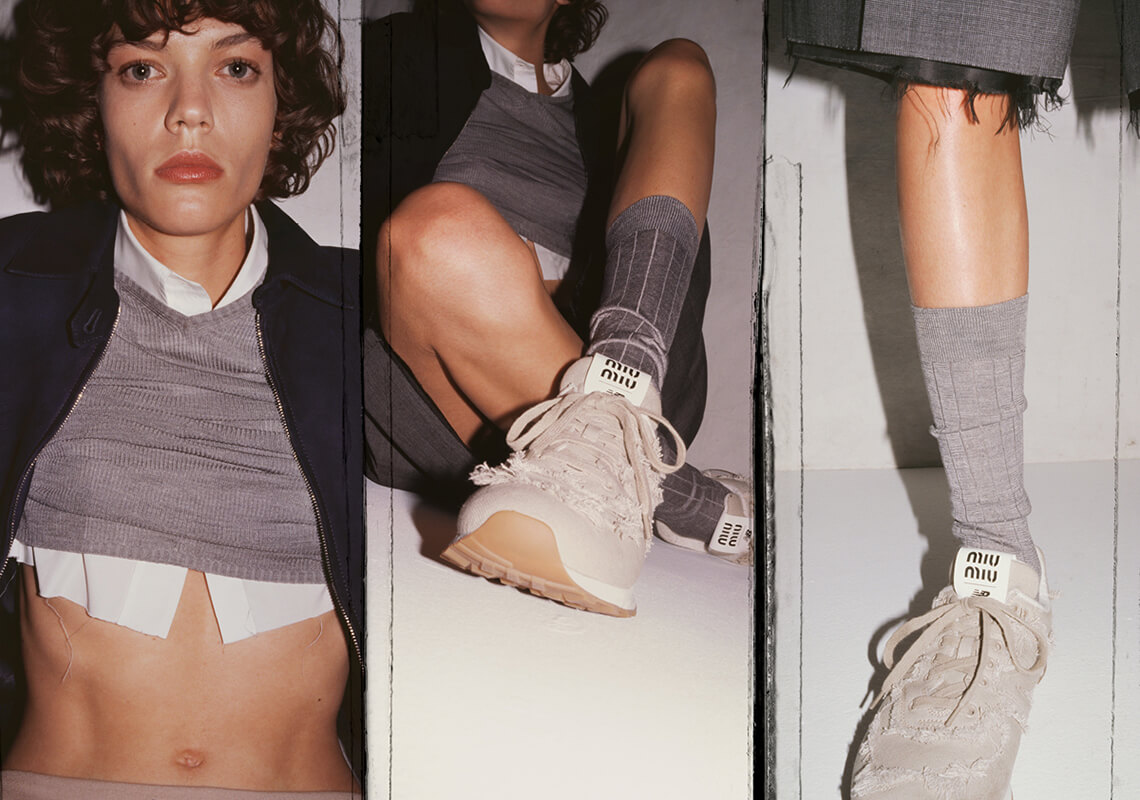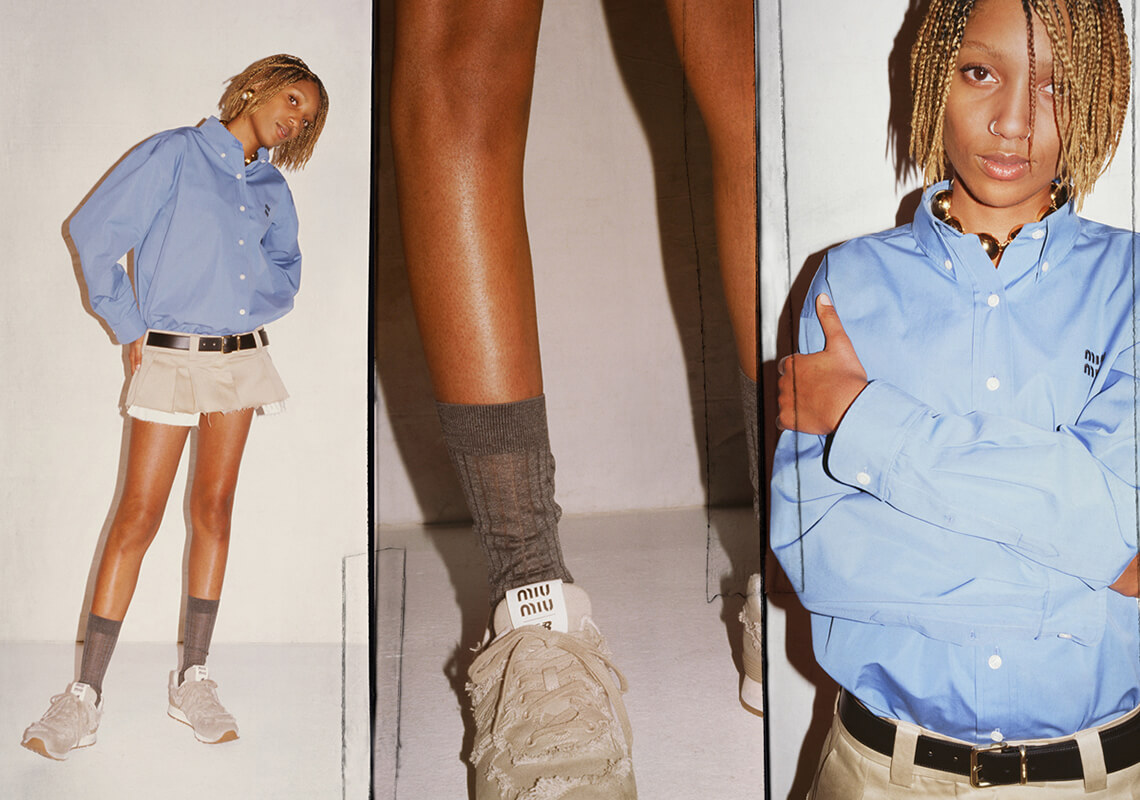 (Visited 1 times, 1 visits today)