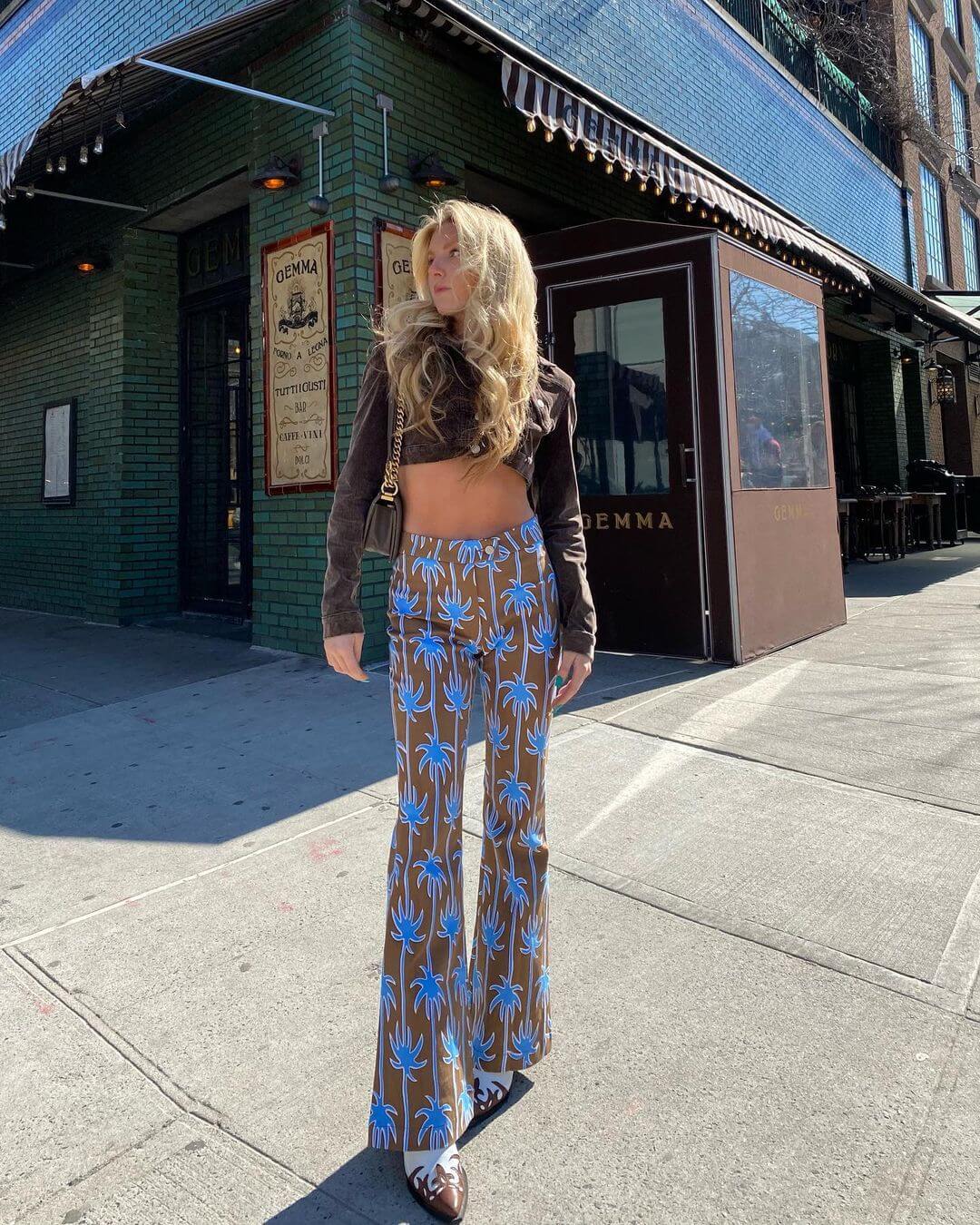 Photo via @acquired.style
We love the delightful anticipation that arises when a new season is just around the corner. As avid fashion lovers, one of the highlights of that is gearing up for a change in wardrobe. Since we are constantly on the watch for the next big thing, we wanted to share some of the biggest spring fashion trends that will be omnipresent within the next couple of weeks. Among them is obviously the Y2K movement, taking the form of micro mini's, low-slung pants and halter necklines. Vacation dressing is also high on that list with airy dresses and printed separates spearheading the trend. We've already seen the fashion set lean into these bold, eye-catching styles throughout fashion week. And if you're ready to embrace a flashy, optimistic fashion sense too, keep scrolling for all the pieces that will define the new season ahead.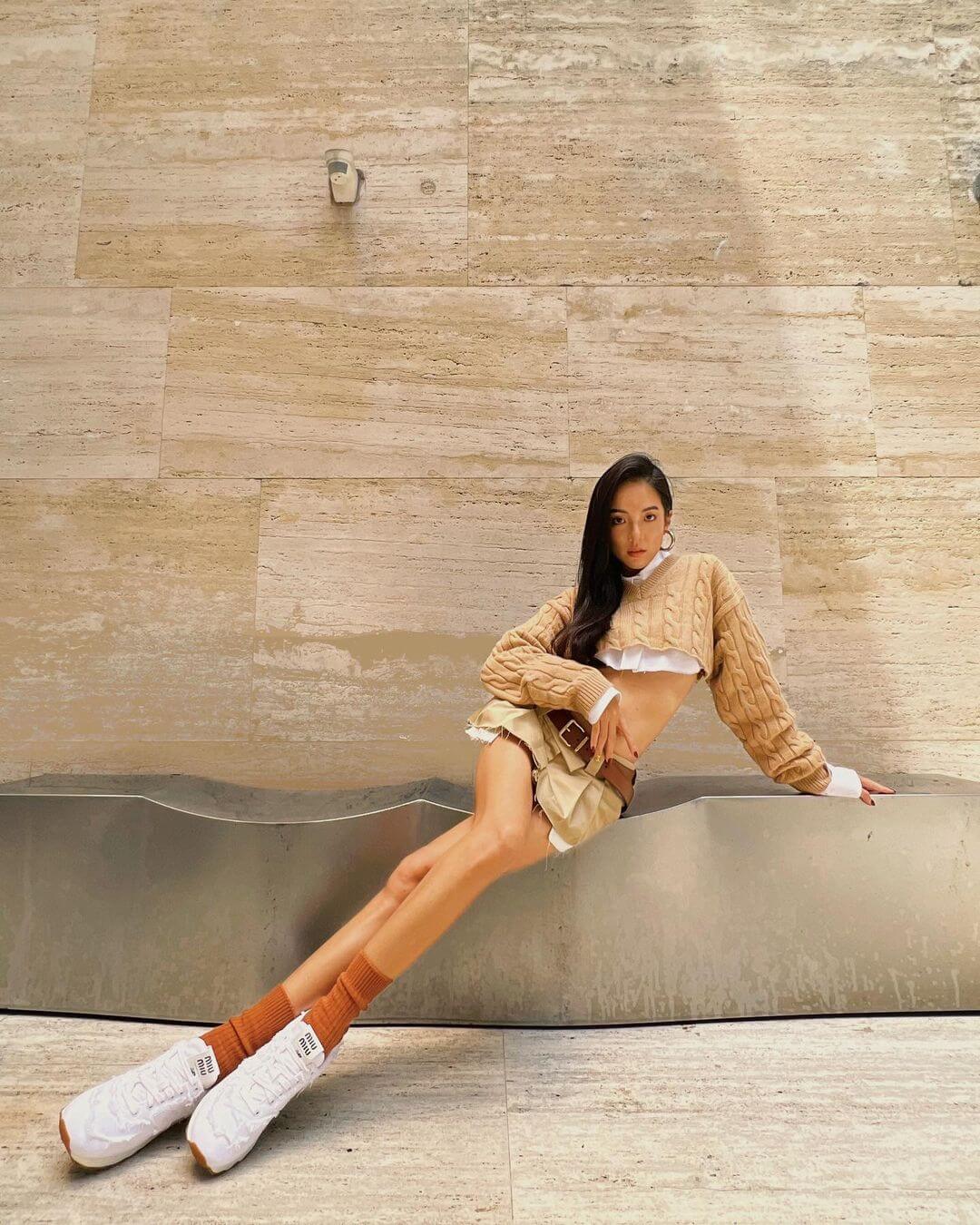 Photo via @yoyokulala
1) Micro Miniskirts
Skirt lengths are rising higher and higher for the upcoming season, and there's already been an onslaught of early adopters on Instagram. The new miniskirt made appearances in both SS22 and FW22 designer shows, so you know it's going to be a look to stand for. This trend might be a blast from the past, but you can certainly give it an updated twist as Yoyo does above. Her academic take on it with the cropped shirt and sweater combo has never felt more modern.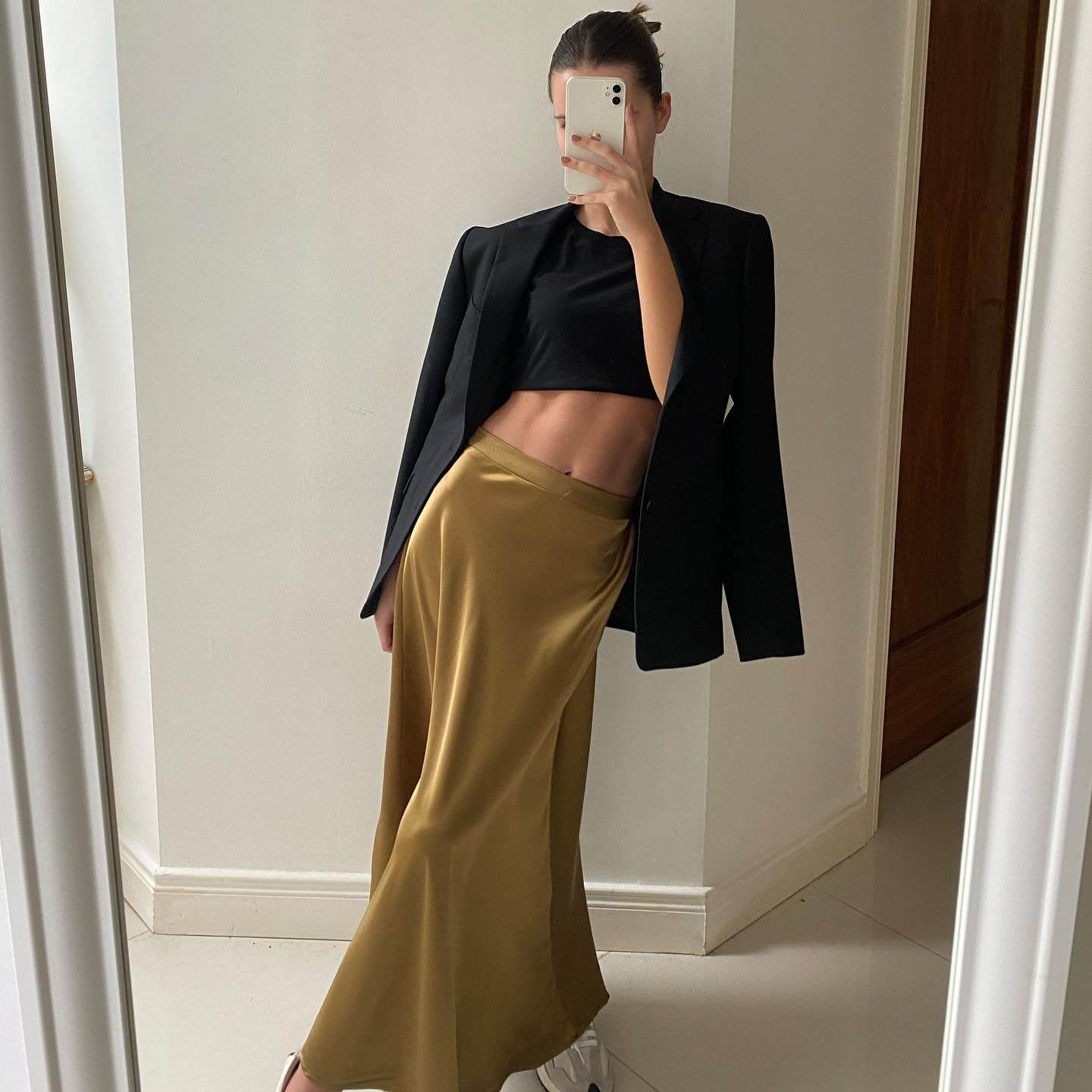 Photo via @chloemaymcginley
2) Maxi Skirt
Most of us are all quick to bust out our skirts and dresses once spring weather rolls around, but there is a new contender in town that will undoubtedly be high on everyone's go-get list. We all know about the aforementioned micro mini but the maxi skirt is proving to be just as important. The best part about this trend is the sheer amount of possibilities. Opt for a silk or pleated maxi for the ultimate work-to-play piece or swap for a denim maxi to channel that nostalgic spirit.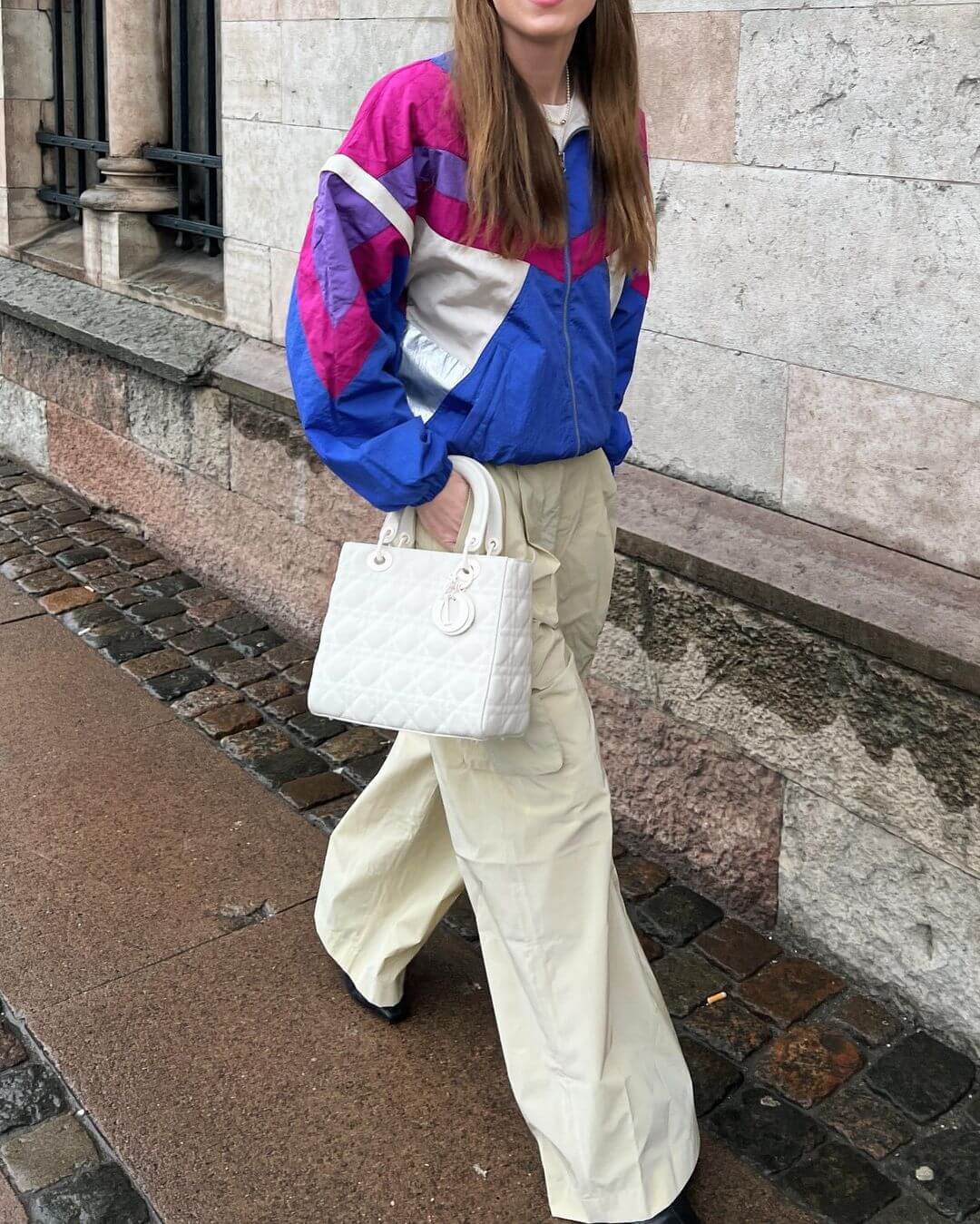 Photo via @annabelrosendahl
3) Cargo Pants
A tag onto the recent uptick in Y2K fashion, the cargo pant hits all the right points for us. They are fashionable, functional (just look at all the pocket space), and comfortable. A win-win situation for trendsetters and classic stylists alike. For a no brainer look, pair it with something sporty to play up the street style aesthetic. Of course there are ways to dress it up too – just add a corset and you're good to go as seen here.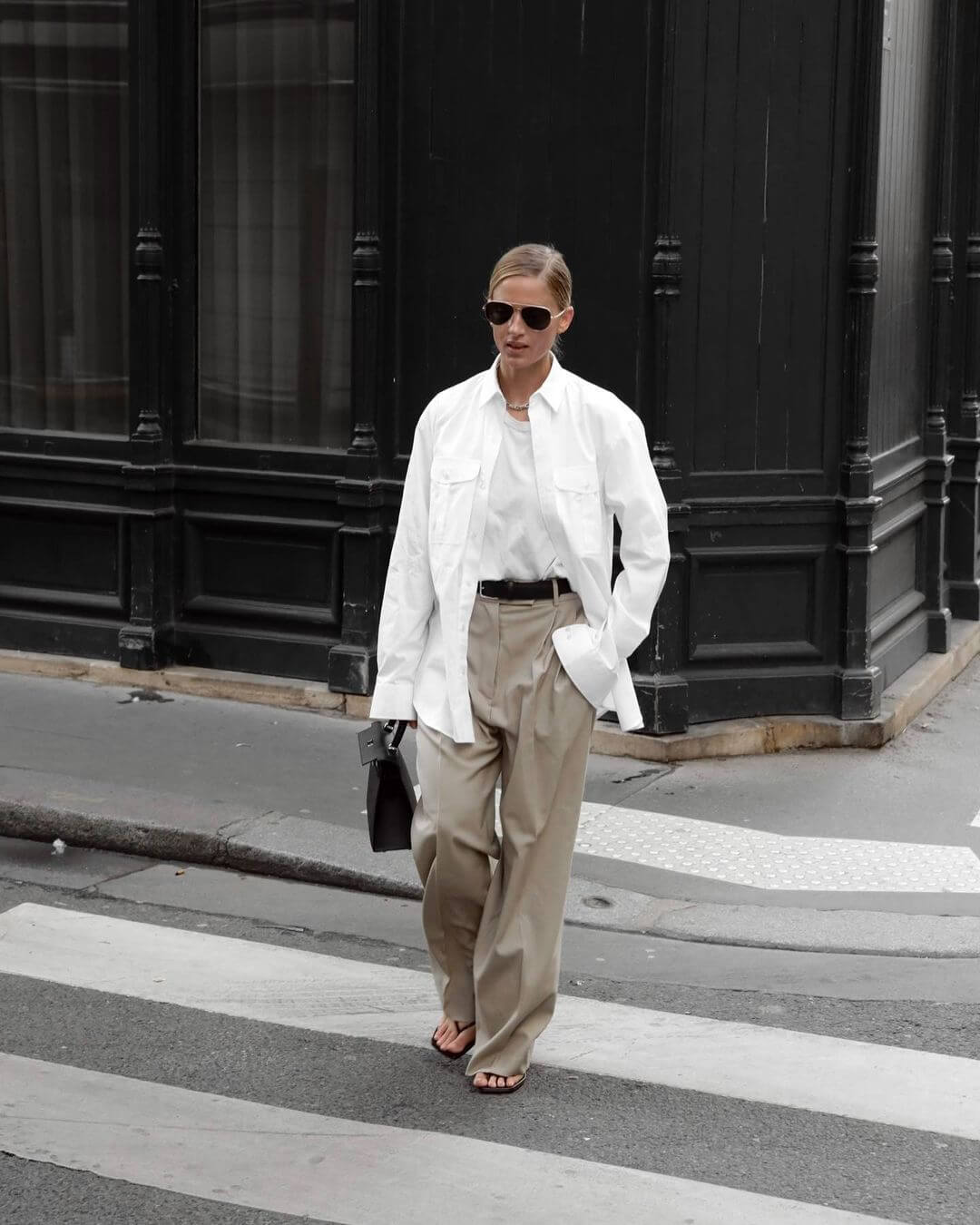 Photo via @mija_mija
4) Relaxed Suiting
Tailored pieces will never go out of style but, but they fell off the radar for quite some time as the pandemic caught the world by storm. This spring, the suiting trend is back with a vengeance and comes in classic neutrals as well as every color of the rainbow. You can expect them in the form of relaxed silhouettes combined with belts and punchy hardware that make for a low-key luxurious look. We love the nonchalant energy embedded in this trend, making it wearable from the office and into the weekend. We highly recommend those interested in this look to invest in oversized blazers, blouses, and trousers to mix-and-match with one another.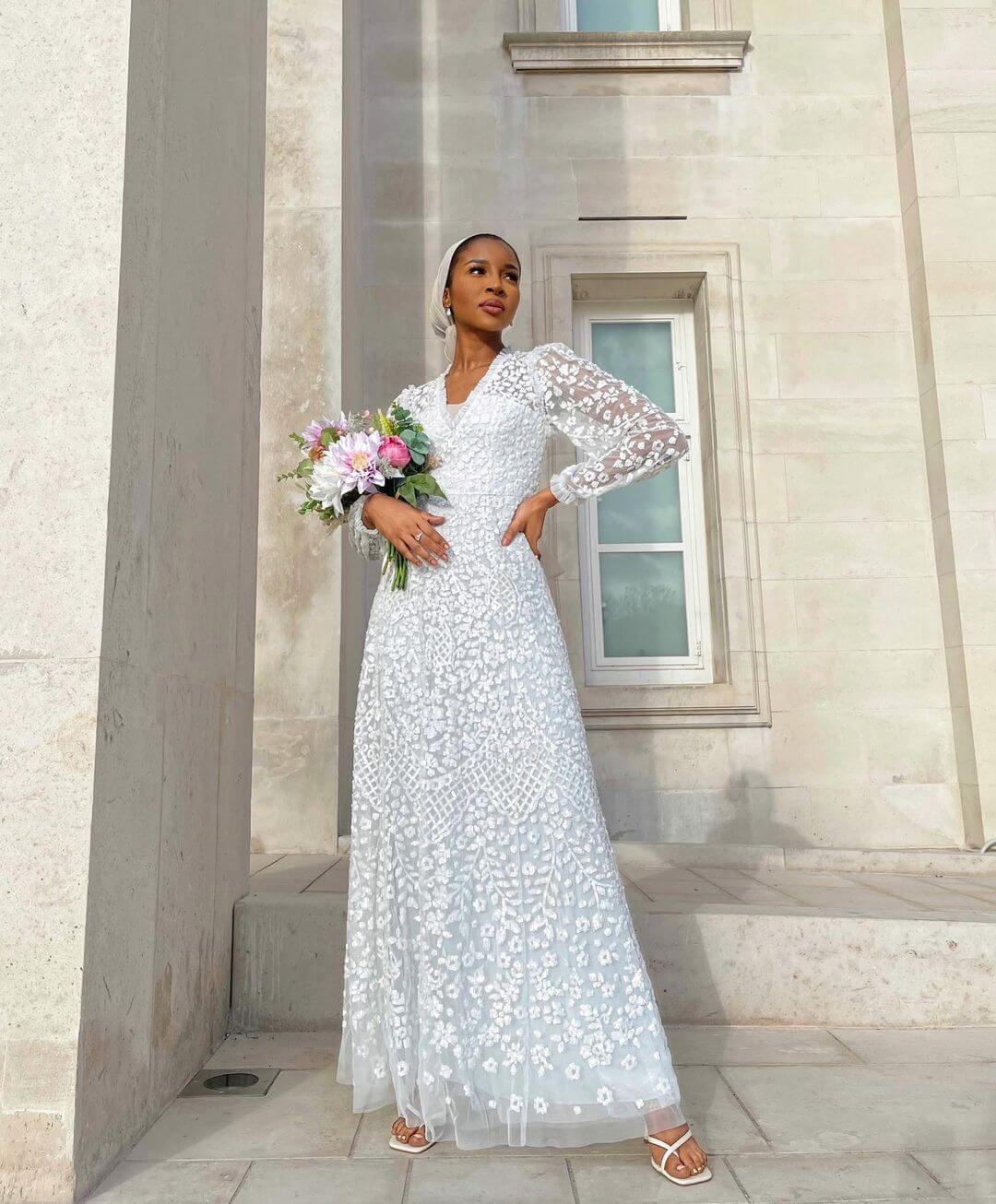 Photo via @aishaibrahimxv
5) Dreamy White Dresses
Dreamy white dresses? Say no more. Embrace the romance that comes with spring via sweeping, ethereal white dresses that will make you feel like a runaway bride. This trend pays homage to wedding gowns, although it welcomes both single and taken fashionistas. To further emphasize the hopeless romantic vibes, scout out divine feminine details that include lace, tulle, and floral appliques. Then, accessorize it with pearl and rhinestone accessories for a prim and proper feel.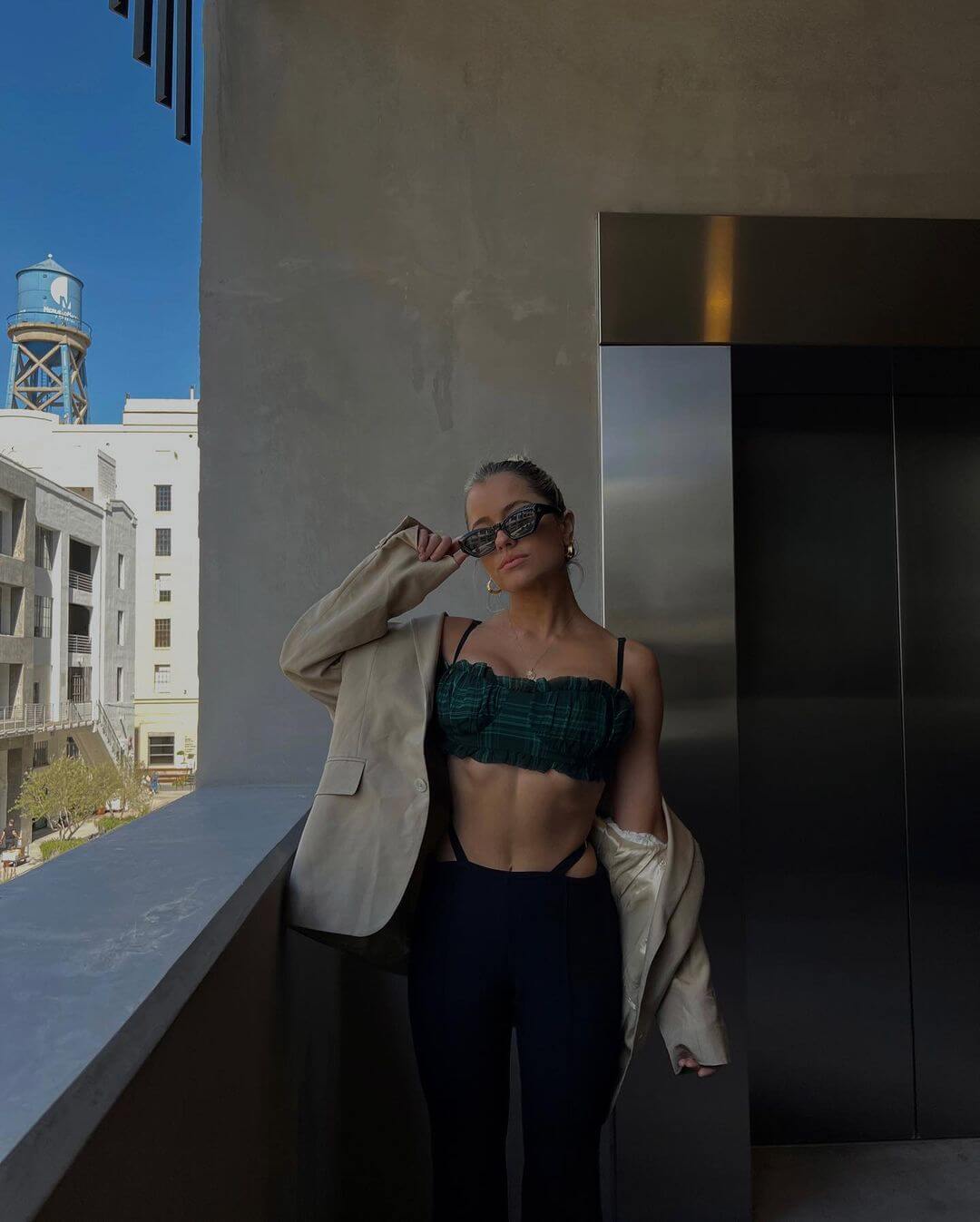 Photo via @samanthafurno
6) Bra Top
According to this year's spring trends, shirts are merely optional. There is a definite shift towards bra tops or anything with a cropped silhouette as we focus on more body-conscious styles. These ultra mini tops can be intimidating for daily wear – but you can always take on a subtle approach by stacking androgynous blazers on top with high-rise pants. Or simply pile on an oversized shirt and your problem is solved.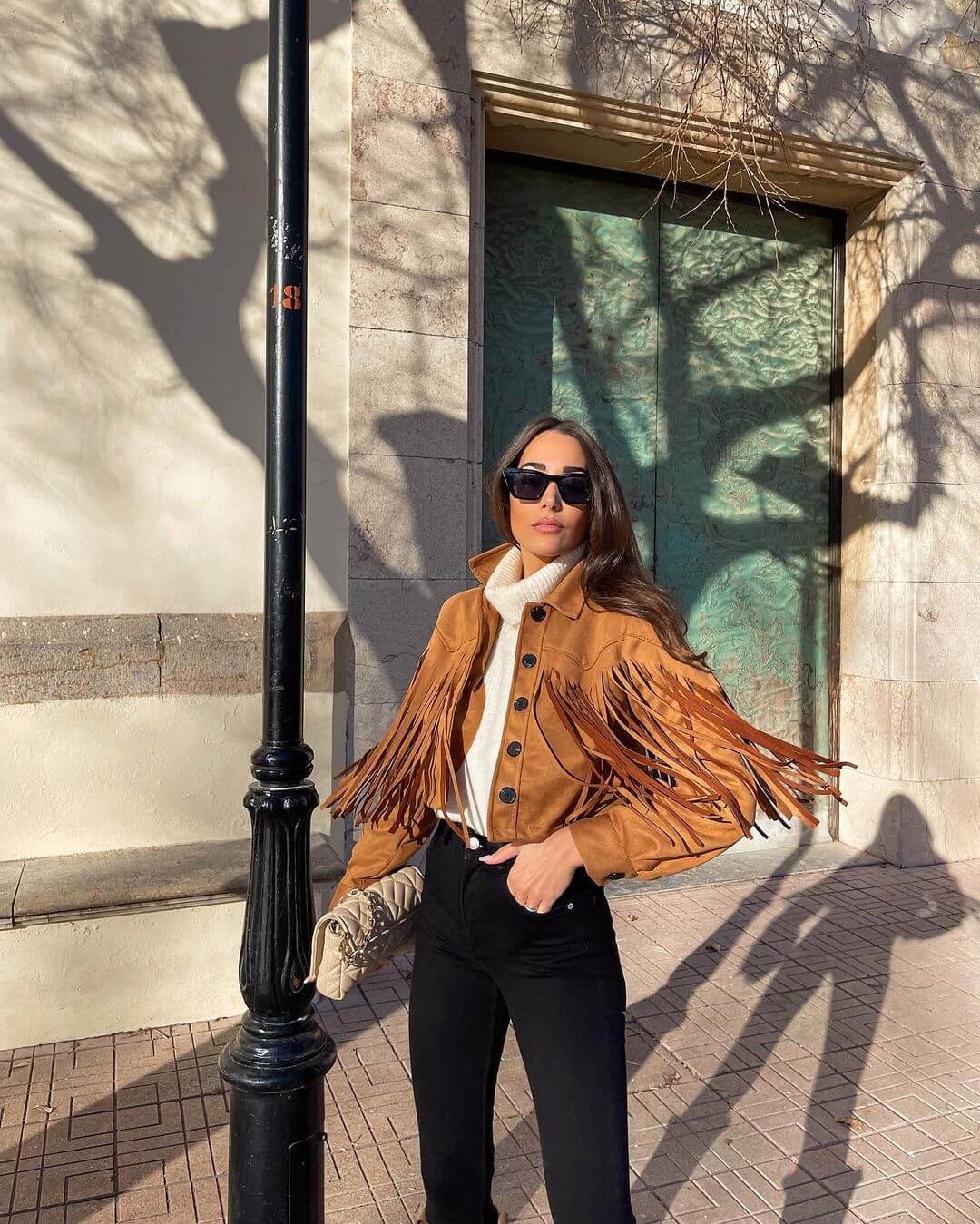 Photo via @tania.ayuso
7) Fringe Benefits
If you are looking for something that adds a pep to your wardrobe, then allow us to reintroduce fringe. It always manages to resurface, and this year, it is back and better than ever. Added fringe detailing to everyday pieces like a jacket or to the hem of dresses or pants can transform the mood of any look. These boundless party-inspired styles are sure to make a statement when stepping out day or night.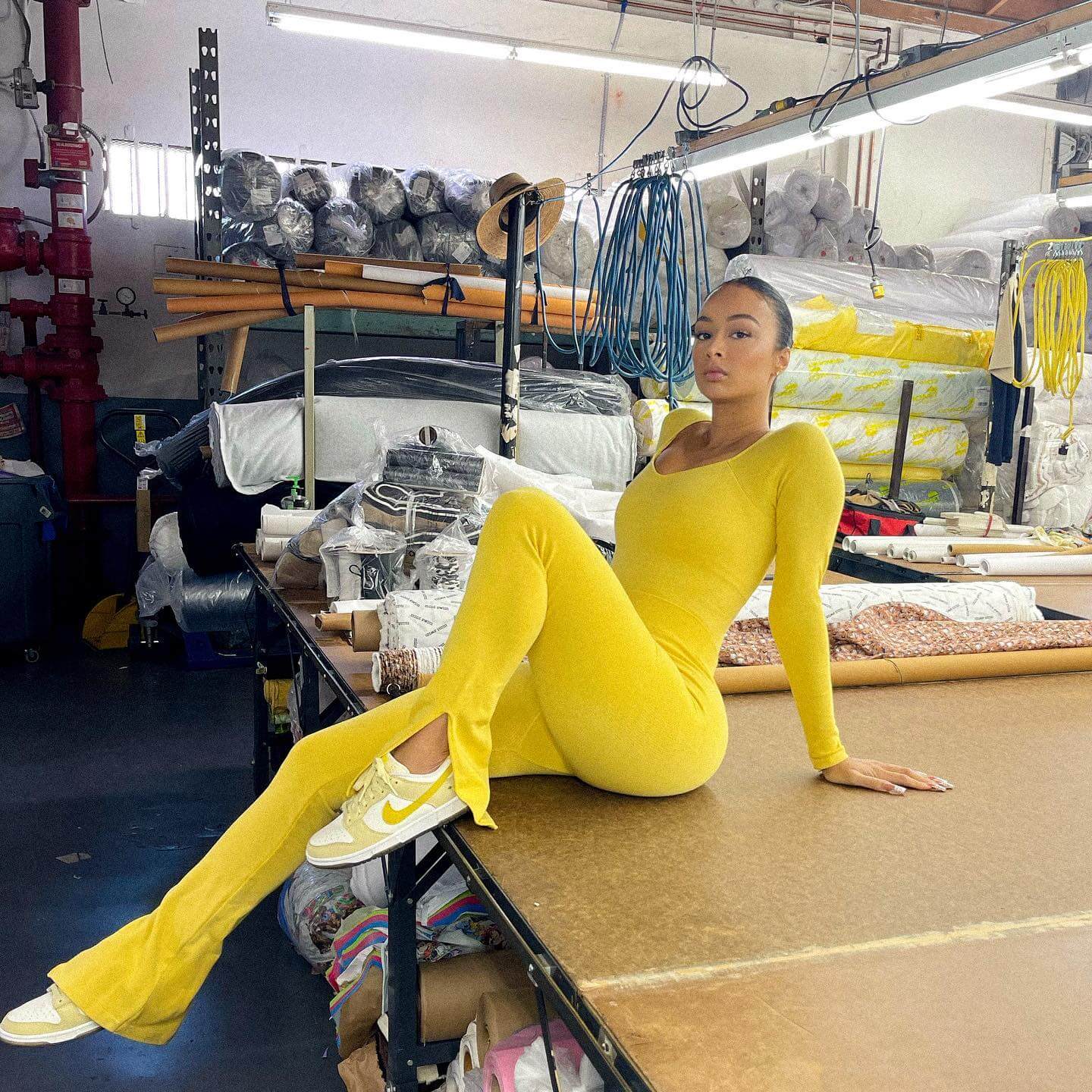 Photo via @drayamichele
8) Catsuit
Not to be confused with a jumpsuit, the catsuit is its sultry counterpart. The skin-tight one-piece garment highlights one's curves in all the right places. Every celebrity is jumping on the trend and we're expecting to see it everywhere. Although primarily dressed up for a night out thanks to the body-hugging, sex appeal, you can style it for the day by pairing it with sneakers as Draya did.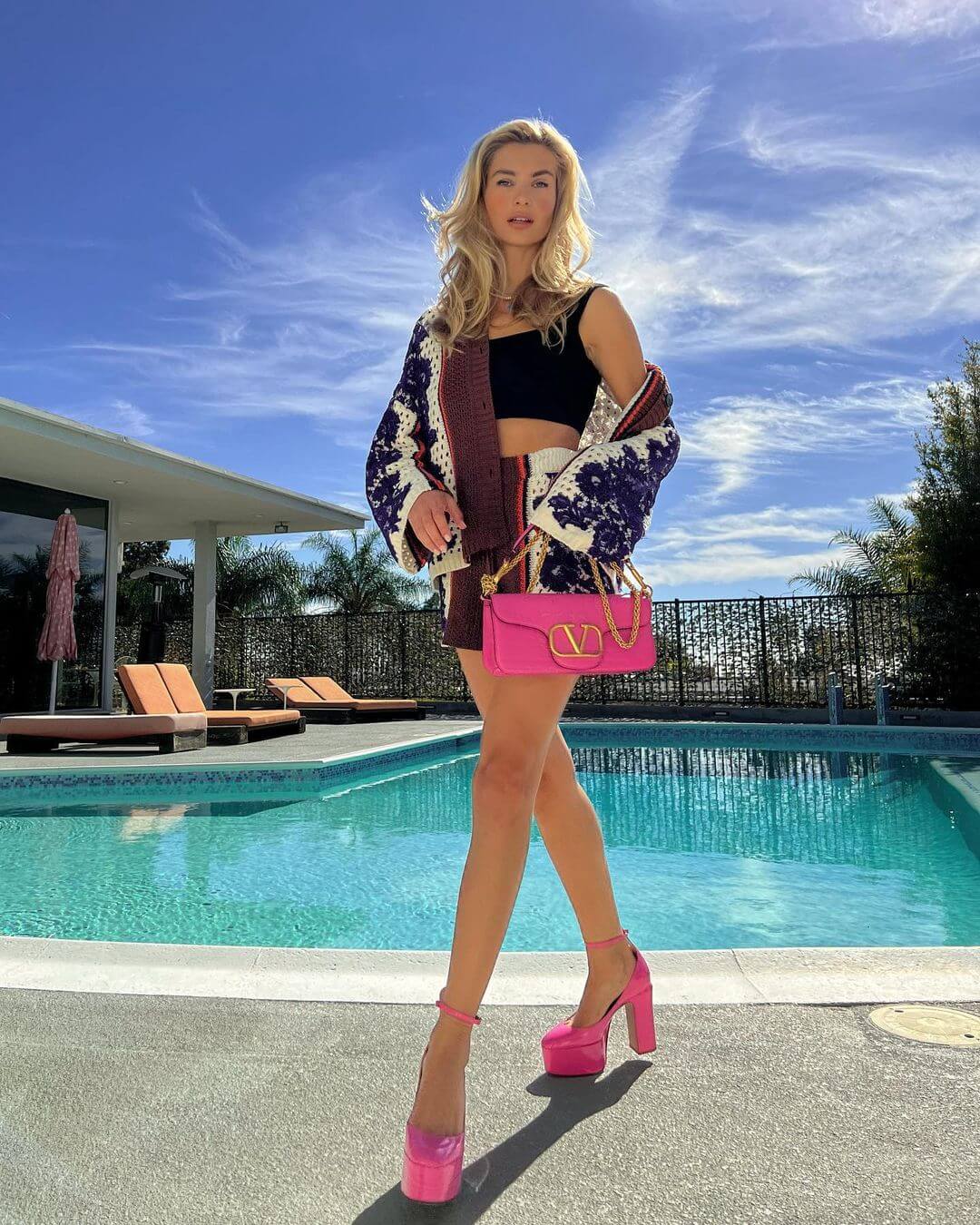 Photo via @xeniaadonts
9) Platforms
"The higher the heel, the better" is the motto for spring's hottest footwear trends. By wearing towering platforms, you are communicating to the world that you're here to own your place. And with a range of styles and silhouettes available from sky-high mary janes to chunky soled sandals, you'll be able to do just that.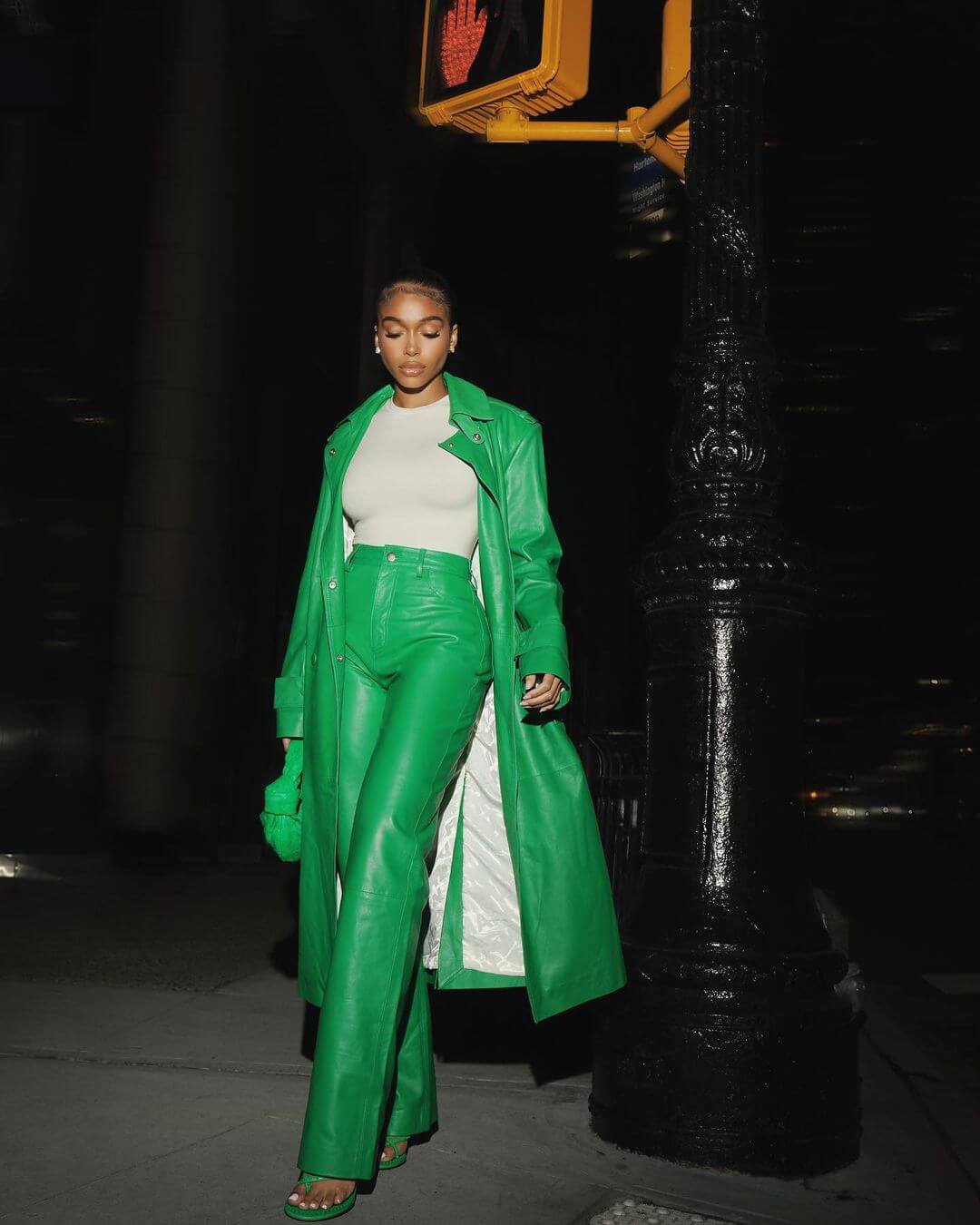 Photo via @loriharvey
10) Bold Colors
If the above spring fashion trends were not enough for you, we close out this post with the bold color trend that will soon take over. As the name suggests, it is quite literally going after highly saturated colors that will turn heads everywhere you go. Meant for both casual dressing and formal attire, pieces dipped in fuchsia, orange, and emerald green will soon be flying off the shelves.

(Visited 1 times, 1 visits today)