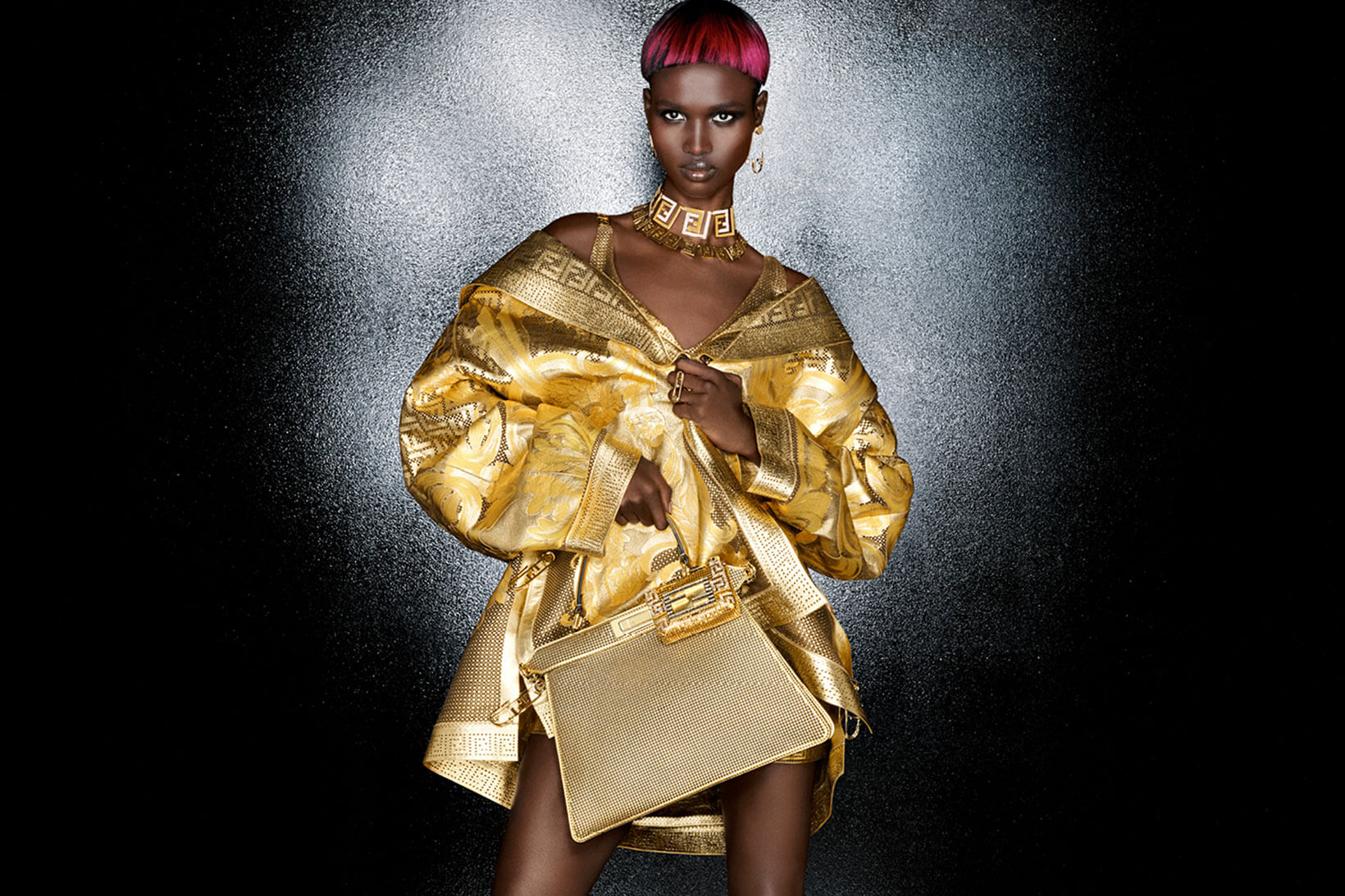 Back at Milan Fashion Week in September 2021, Fendi and Versace took the world by surprise with a joint capsule collection. Finally, after months and months of excitement, we have more details on the release. 
The highly anticipated partnership between Donatella Versace and Kim Jones is undoubtedly one for the books. We know from the S22 runway show, that all pieces of "Fendance" will consist of the brands' iconic silhouettes and signature styles. Expect to see oversized t-shirts, hoodies, and bodysuits all emblazoned with the "Fendance" logo, a perfect mashup of the two's distinct identities. 
Of course, there are tons of Fendi x Versace accessories to arise from the partnership. In terms of footwear, the collection serves up a metallic sneaker, knee-high boots, and a range of eye-catching heels suitable for every occasion. Perhaps one of the most exciting components of "Fendance" is the reimagined handbags, such as the La Medusa bag where the Fendi "FF" logo is integrated into Versace's Medusa head. Fendi's iconic Baguette bag is another standout piece that gets Versace's glam-punk treatment. Both Donatella and Kim remarked how "Fendance'" is an embodiment of their mutual love and friendship. 
The Fendi x Versace collection arrives on May 12 via a series of global pop-up events. The only stores that will offer the full scope of the collection will be Dubai, Kuwait, London, Los Angeles, New York, Osaka, Paris, Shenyang, and Tokyo.
From there, "Fendance" will be divided. Fendi will offer the "Versace by Fendi" collection and Versace will present the "Fendi by Versace" portion. You can also choose to shop online at Fendi and Versace.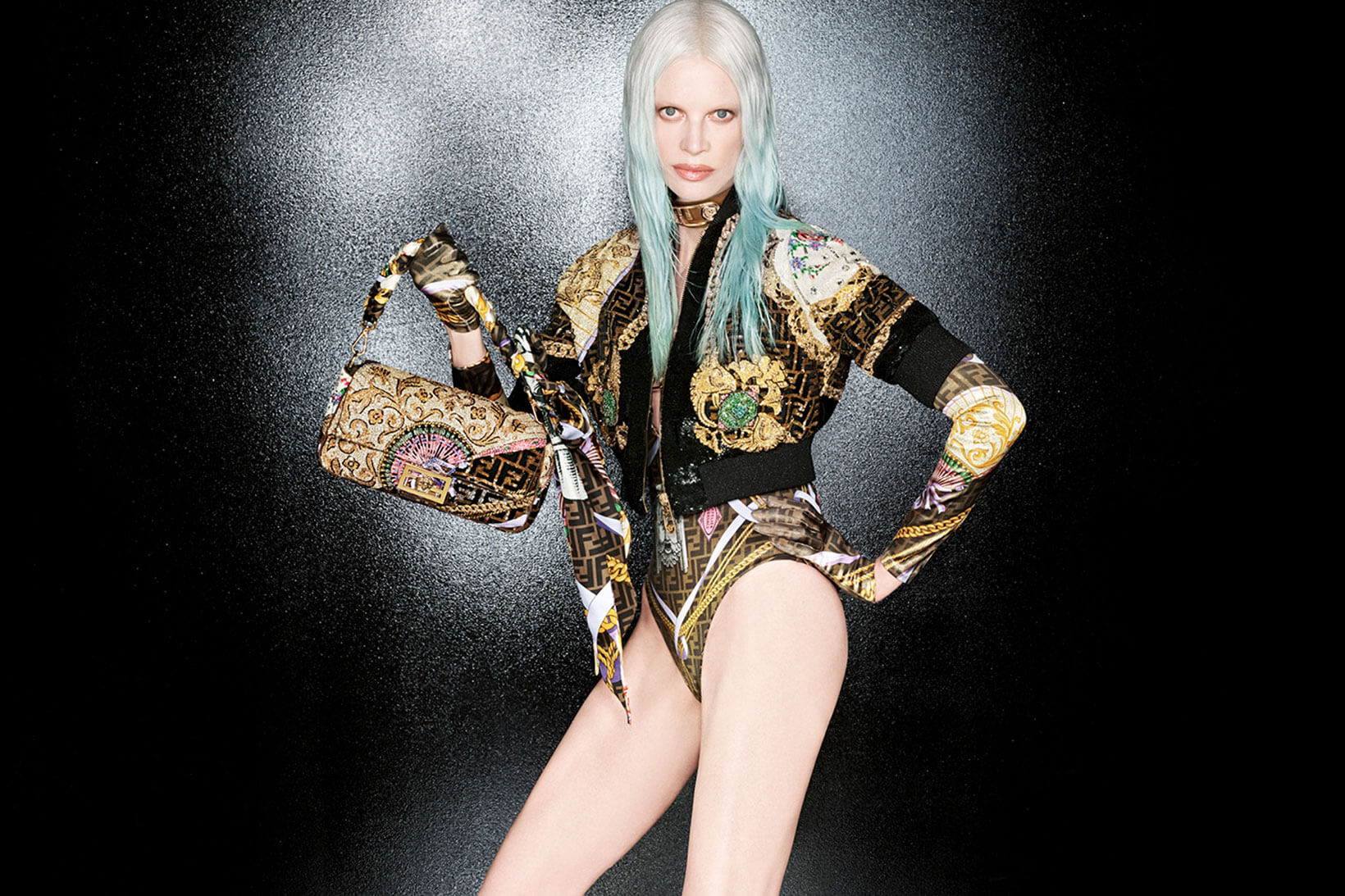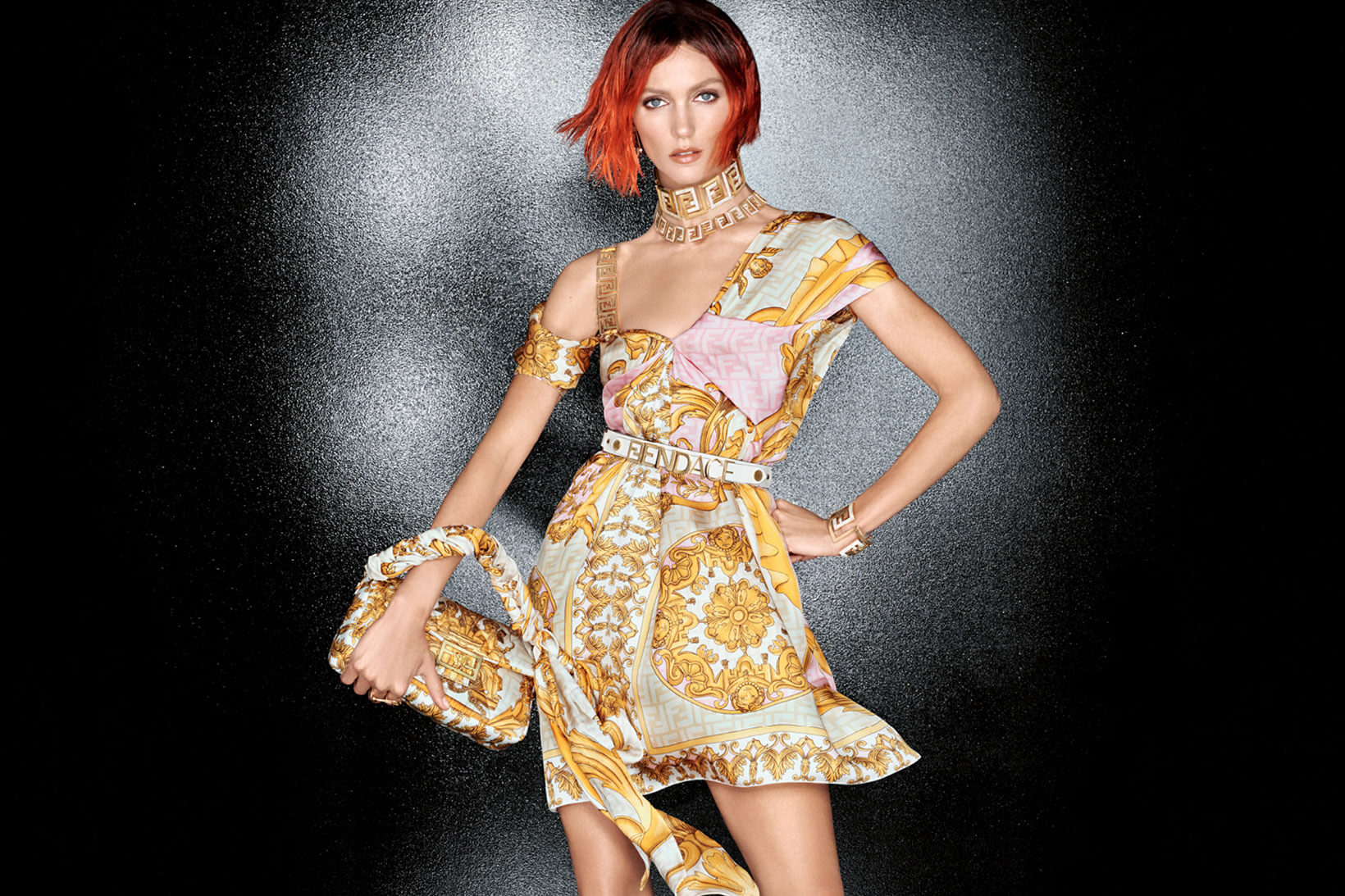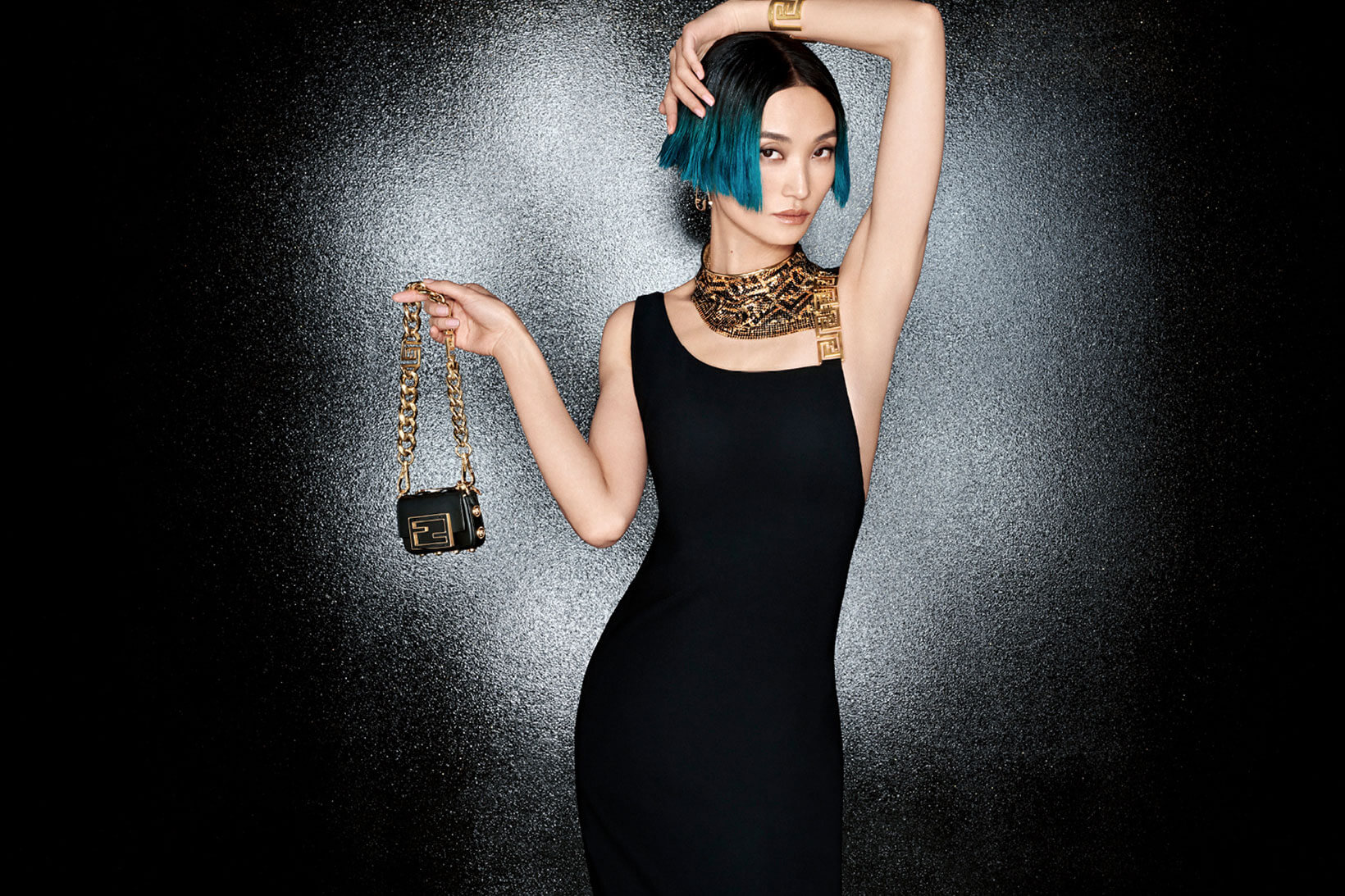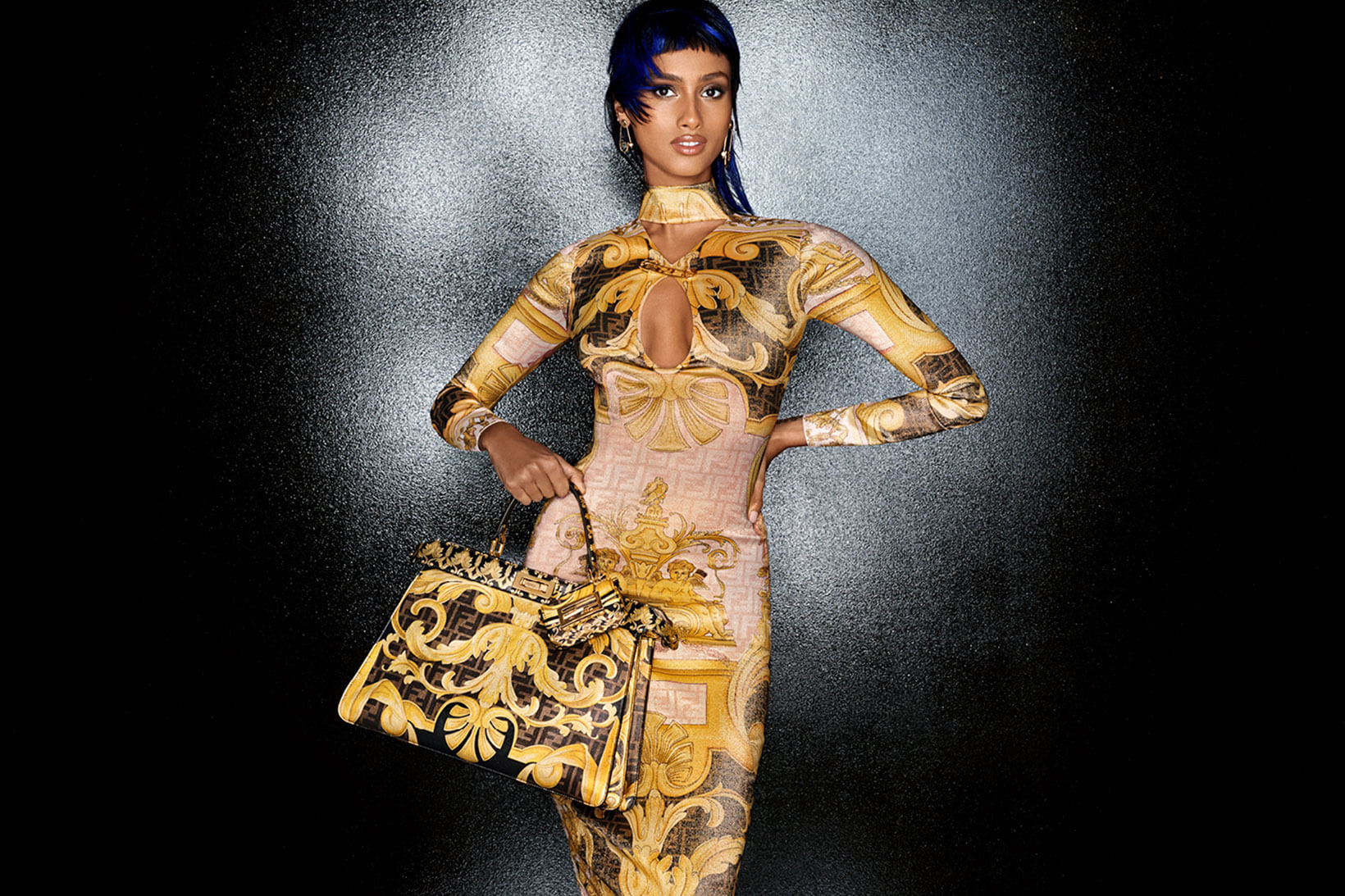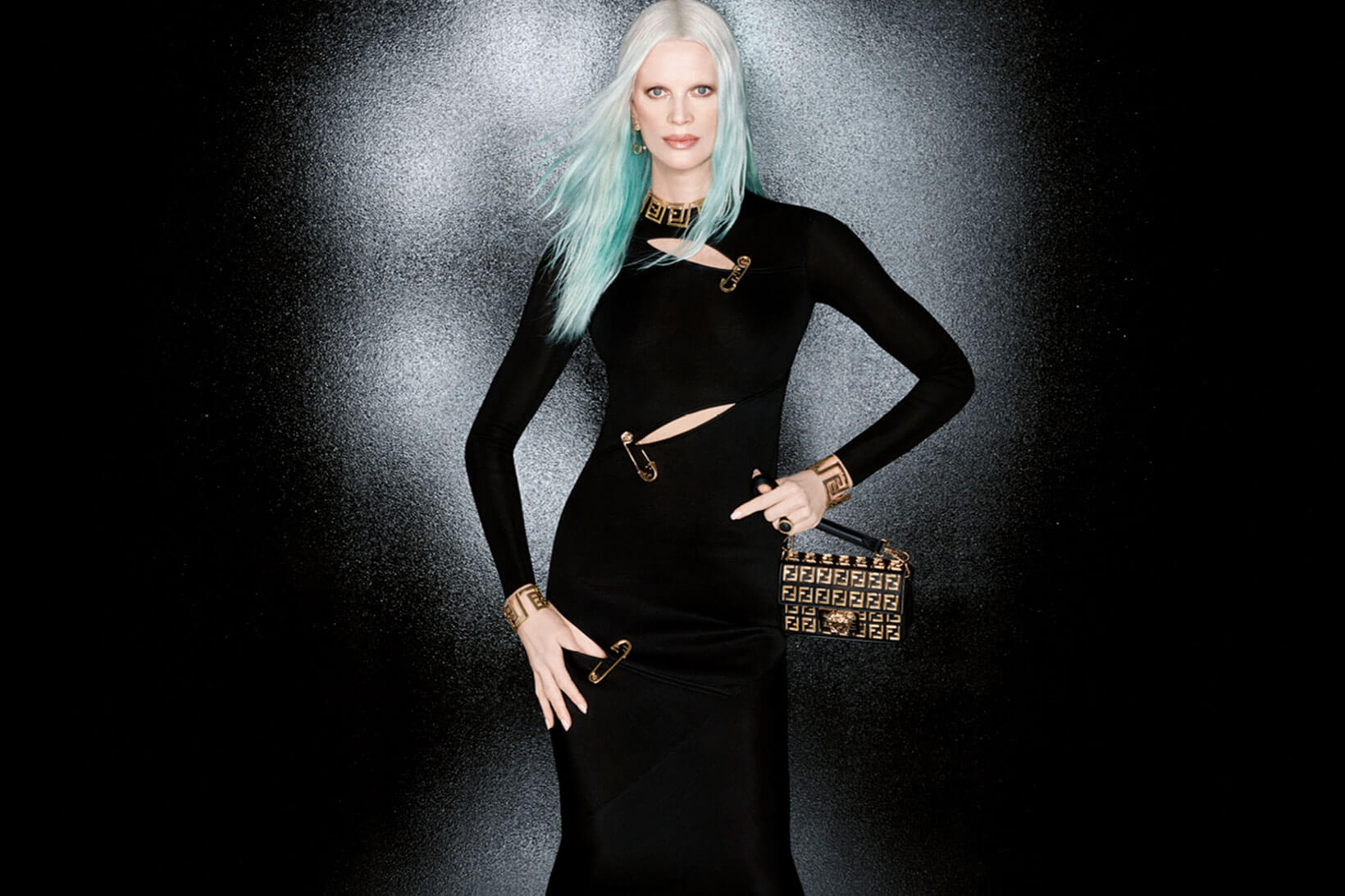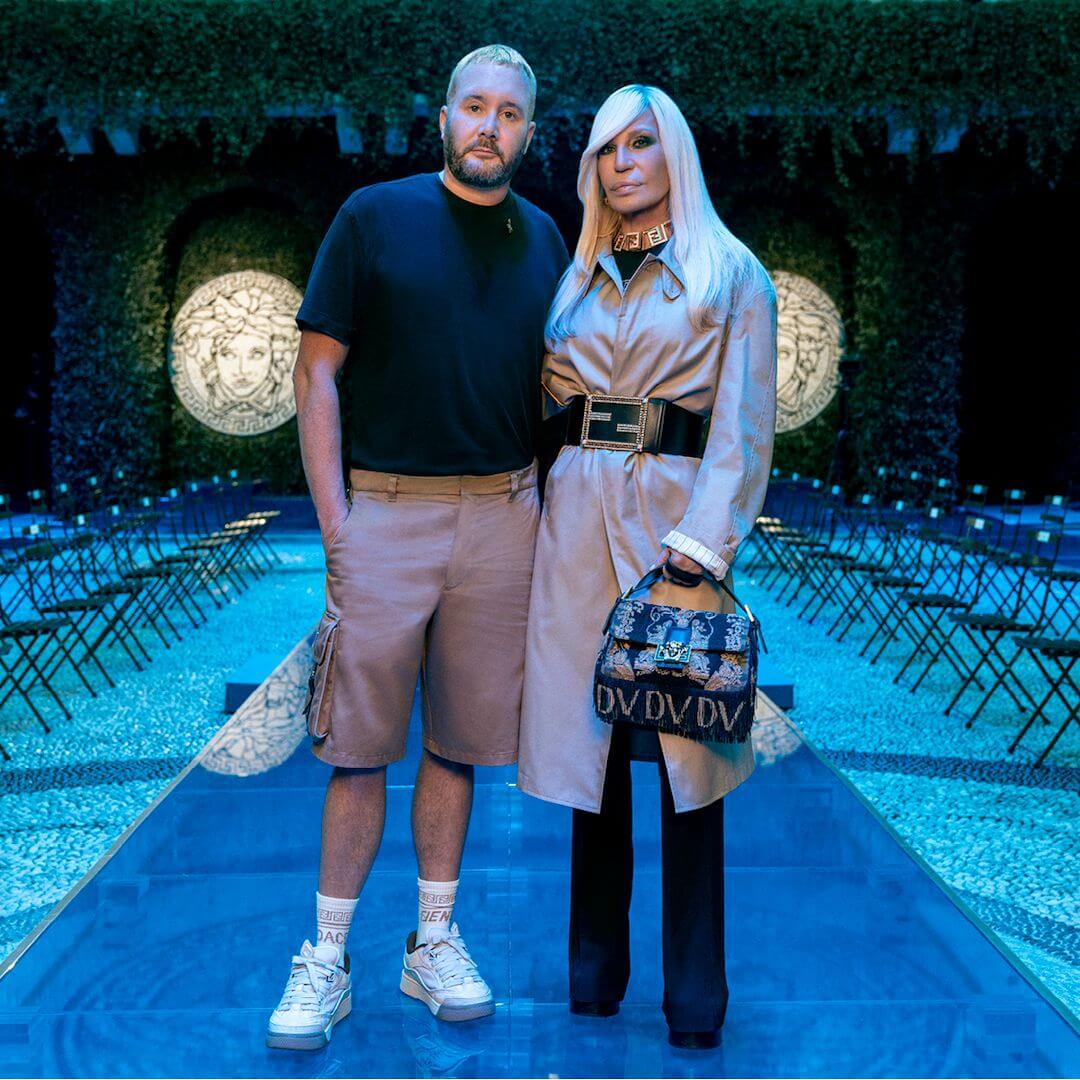 (Visited 1 times, 1 visits today)