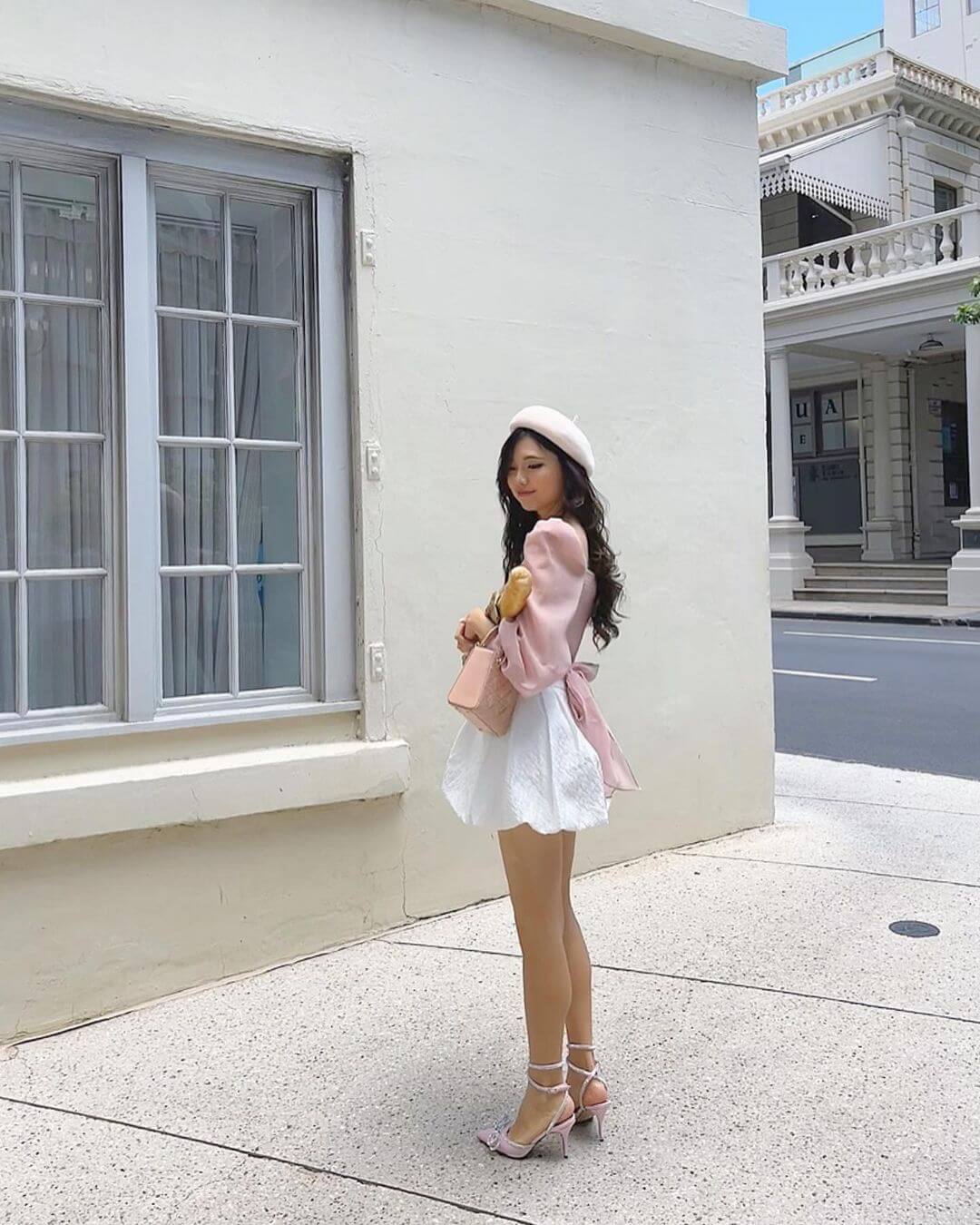 Photo via @starringkaylee
If you are active in the fashion sector of TikTok then chances are you already know what the balletcore aesthetic is. However, if this trend is new to you, we'll be breaking down what the graceful, feminine style is and why you need to embrace it ASAP. For starters, balletcore is ballerina inspired fashion as the name suggests. The fashion movement is very much inspired by the dance genre and its most beloved pieces, including tulle skirts, sheer tights, wrap sweaters, shrug cardigans, ballet flats and the likes. Innately delicate and dainty, balletcore is meant for anyone who wants to dress with soft conviction. It's not just for dancers. That said, there's no need to dash out to buy a tutu (although, this would work exceptionally well too). Instead, you can incorporate hints of balletcore into your everyday outfit line up with 10 key pieces. Scroll ahead to see what our picks are and how you can freshen up your summer wardrobe with them.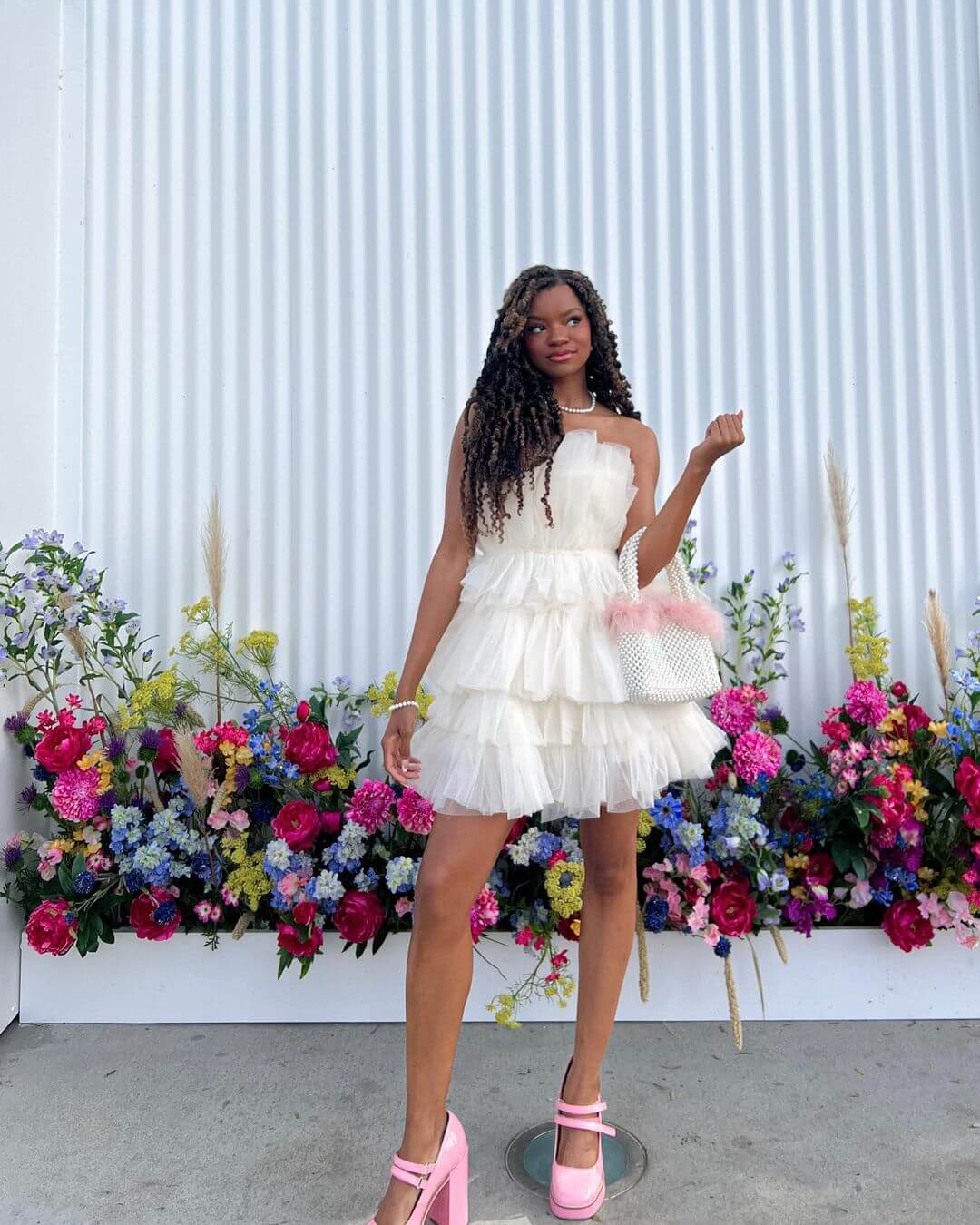 Photo via @chazlyn.yvonne
1) Ruffles On Ruffles
One of the easiest ways to get into the spirit of ballet is to opt for pieces with volume. Whether it be a mini dress with ruffled tulle or a shirt with a ruffle trim, this statement detailing adds drama to any outfit – just like a ballet performance is filled to the brim with theatrics. Brands like Selkie and LoveShackFancy serve up plenty of ruffles if you're looking to channel the balletcore aesthetic into your everyday.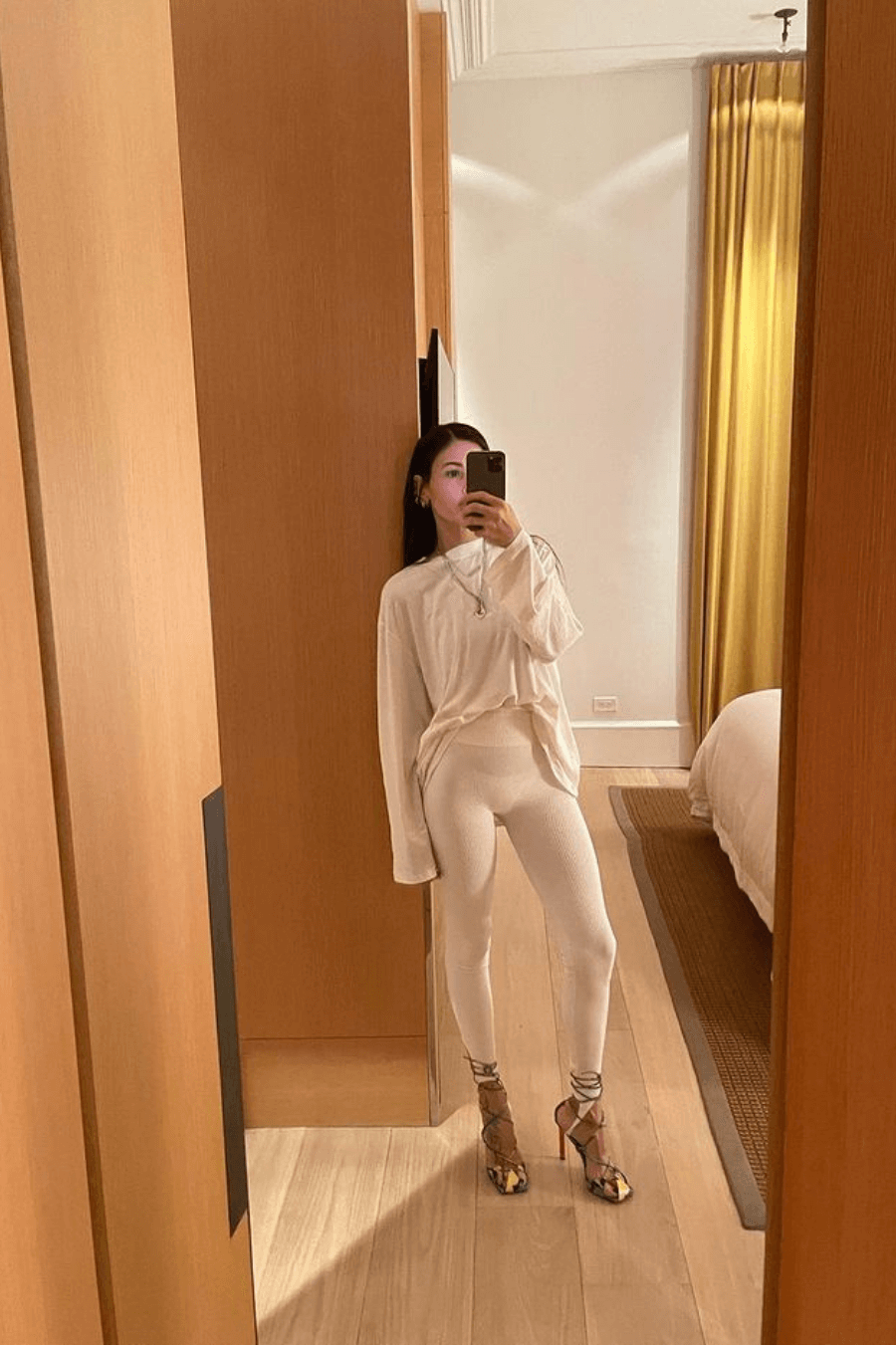 Photo via @gildaambrosio
2) Stirrup Leggings
The best thing about balletcore is the fact that it relies heavily on comfort as much as femininity. Pieces that allow you to move about freely, just as a ballet dancer would, are preferred. Which brings us to this next star piece: stirrup leggings. They're like your typical stretchy yoga pants but the addition of the strap under the feet ensures ease of flexibility.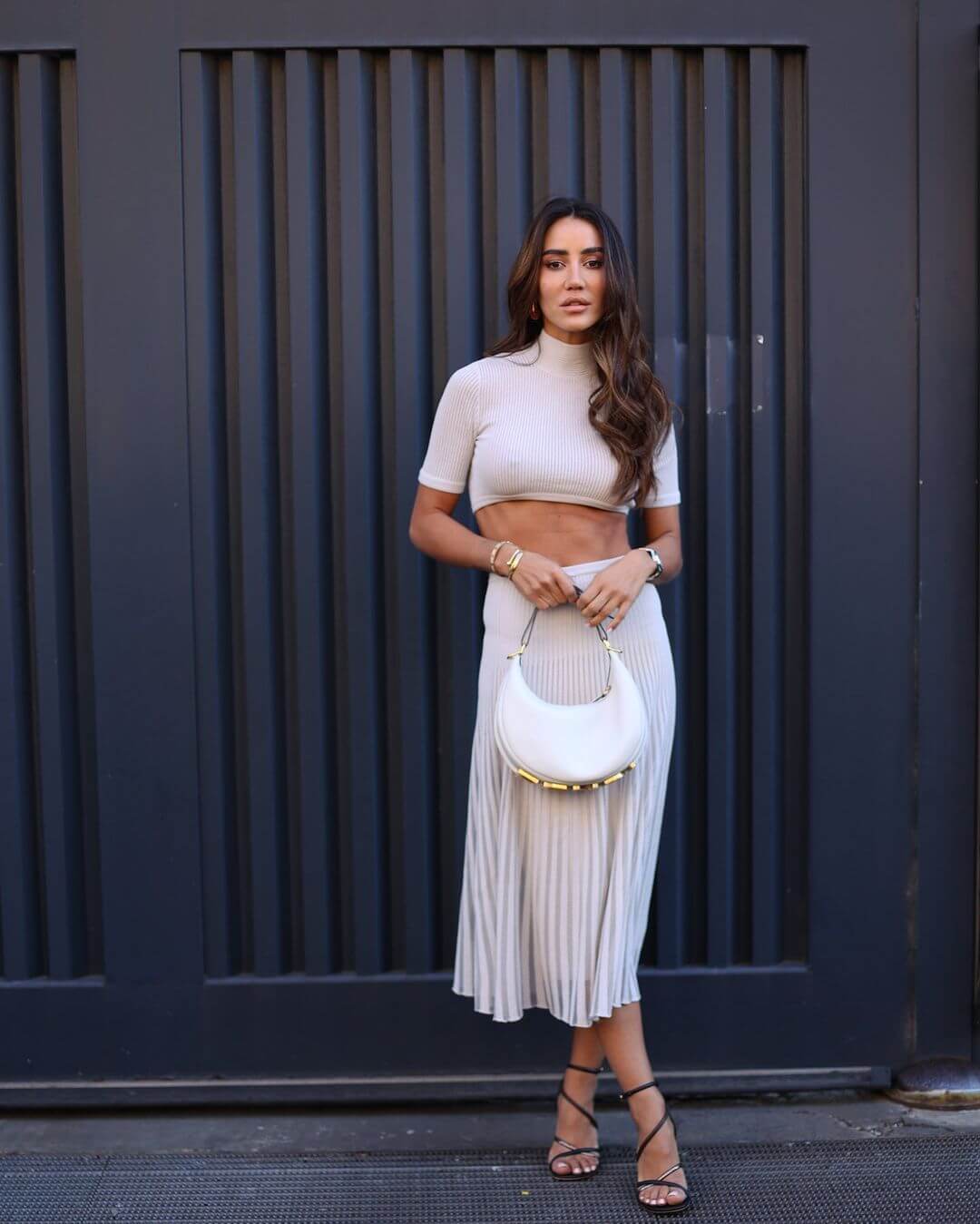 Photo via @tamara
3) Pleated Midi 
When shopping for balletcore inspired pieces to fit into your collection, it's important to prioritize movement. For instance, flowy skirts and dresses with a sheer overlay or those made from satin. Tamara certainly makes a case for the classic pleated midi skirt, complementing it with strappy sandals for added formality. This bottom looks incredibly polished for the office or date night – and manages to fit right into the coveted aesthetic.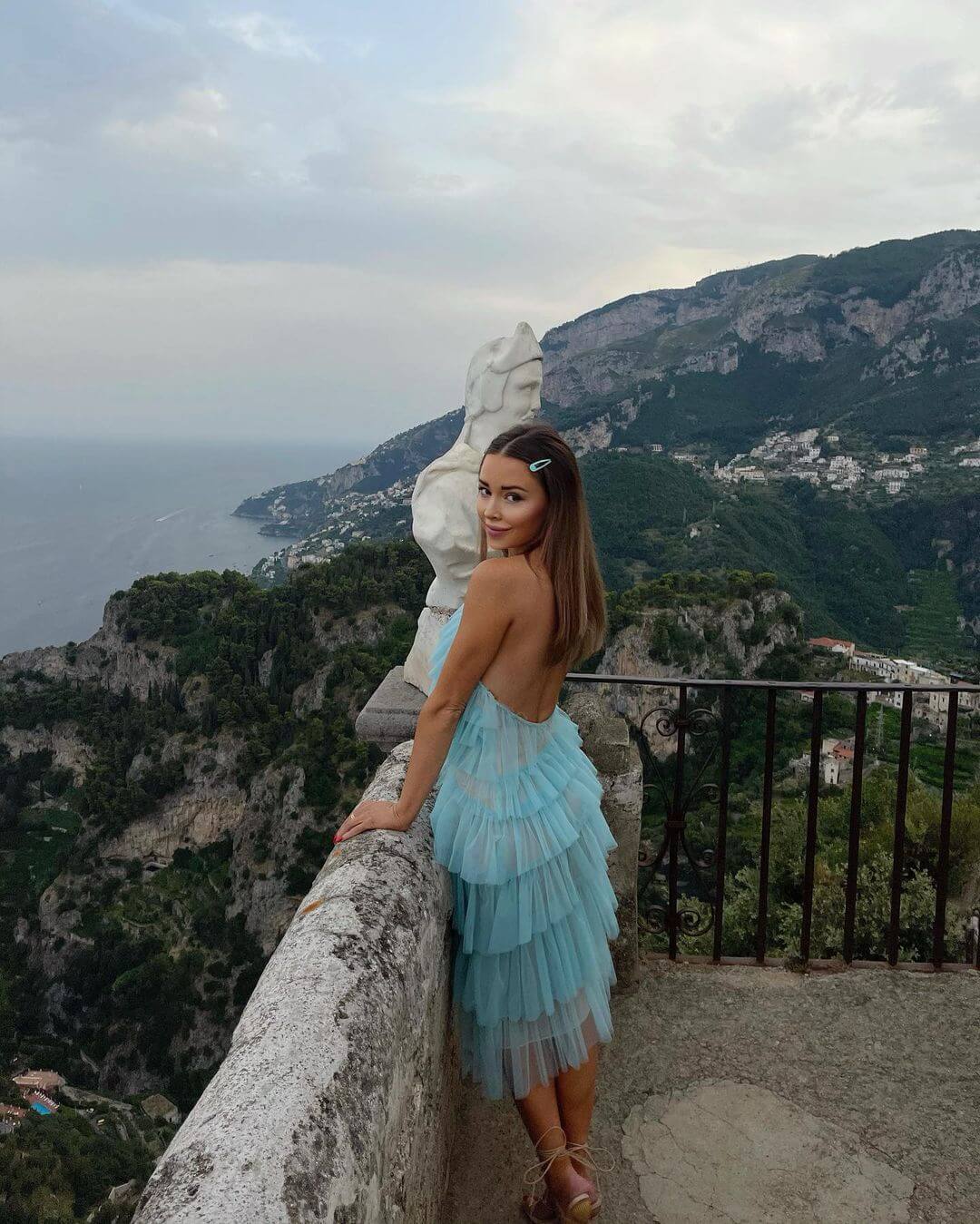 Photo via @bridget
4) Tulle
Tulle is the cornerstone of balletcore. It is lightweight, yet heavy on the visual impact. No matter what silhouette, tulle manages to dress up anything. For casual balletcore looks, opt for cute blouses and tops with tulle detailing. But for more formal occasions, do not shy away from a head-to-toe tulle festooned dress… It's the ultimate crowd-pleaser as seen here!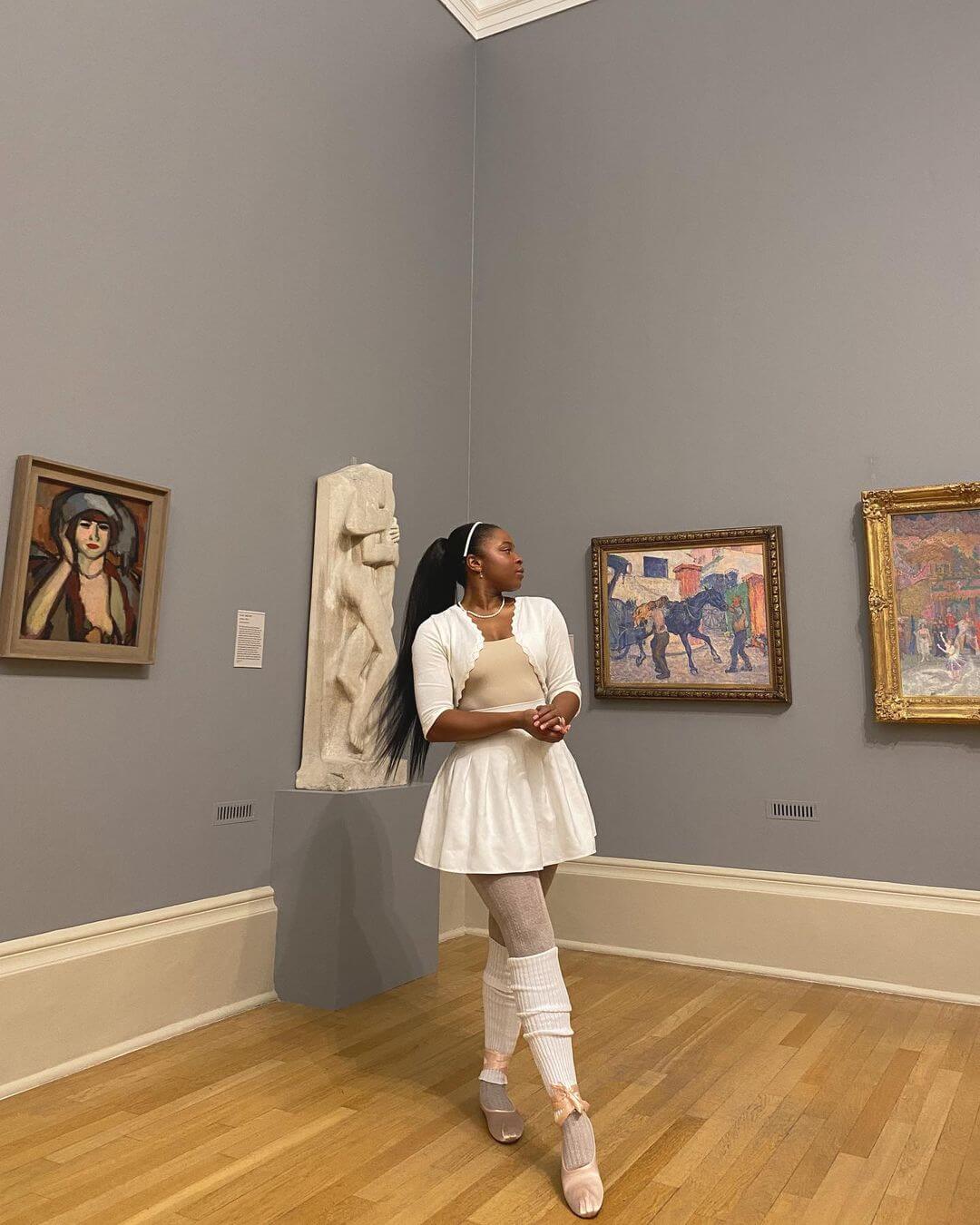 Photo via @thenikkirossi
5) Leg Warmer
One of the key accessories for any balletcore fanatic is leg warmers. They're essentially long, footless socks, designed to be slipped on and off in a pinch. Today, leg warmers have the ability to accent any ballerina inspired outfit. Just take notes from Nikki who incorporates them with ease into her mini skirt and cardigan mashup.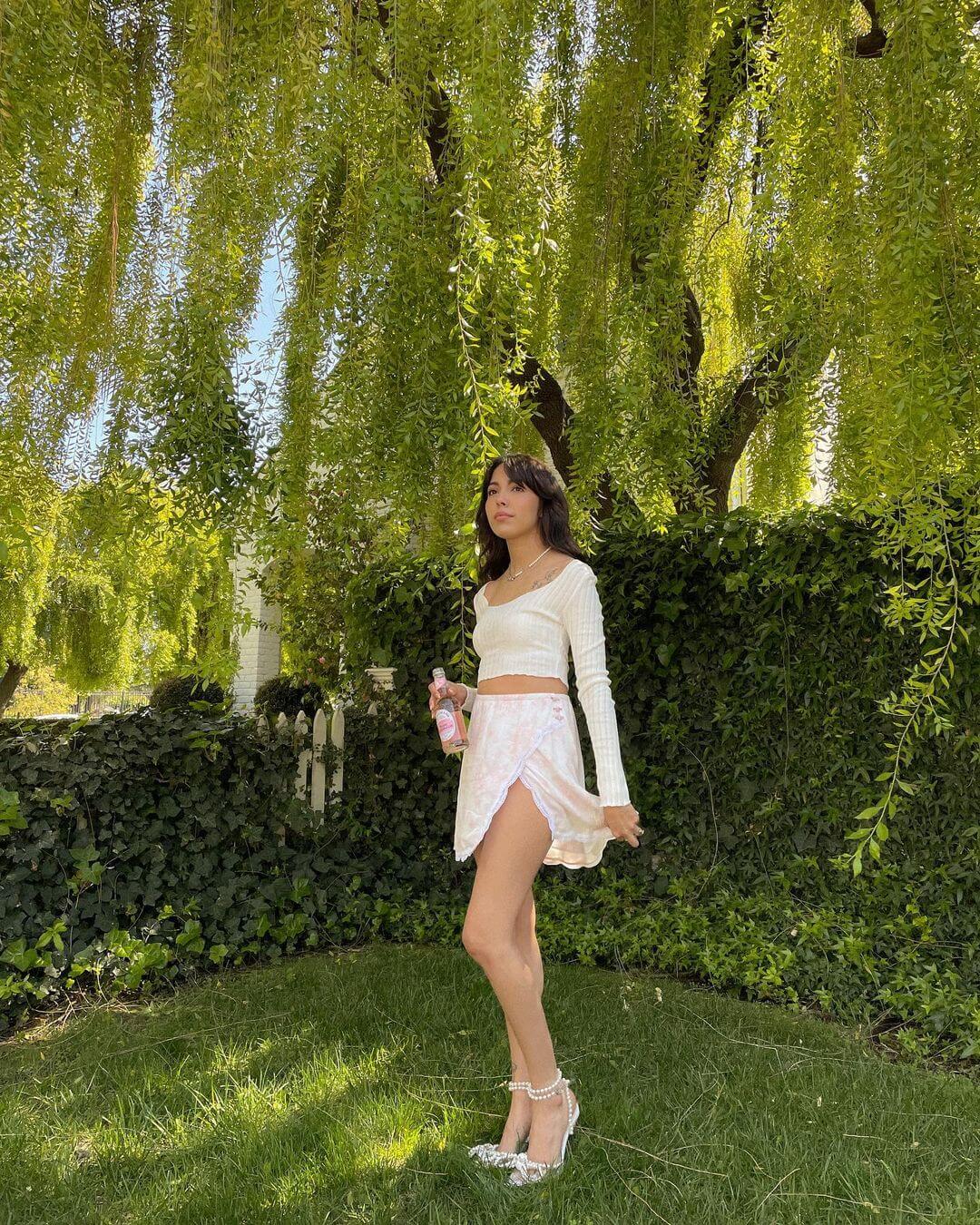 Photo via @theashclarke
6) Slip Skirt or Dress
Another signature piece that oozes femininity and grace is the slip skirt or slip dress. These lightweight, body skimming pieces are key when going after the trend. Just be sure to adhere to a lighter color palette to stay on pointe. Think baby pinks, ivories, and other pastel colorways are easy on the eyes. As for what to pair them with, a wrap top, shrug sweater or bodysuit will do the trick.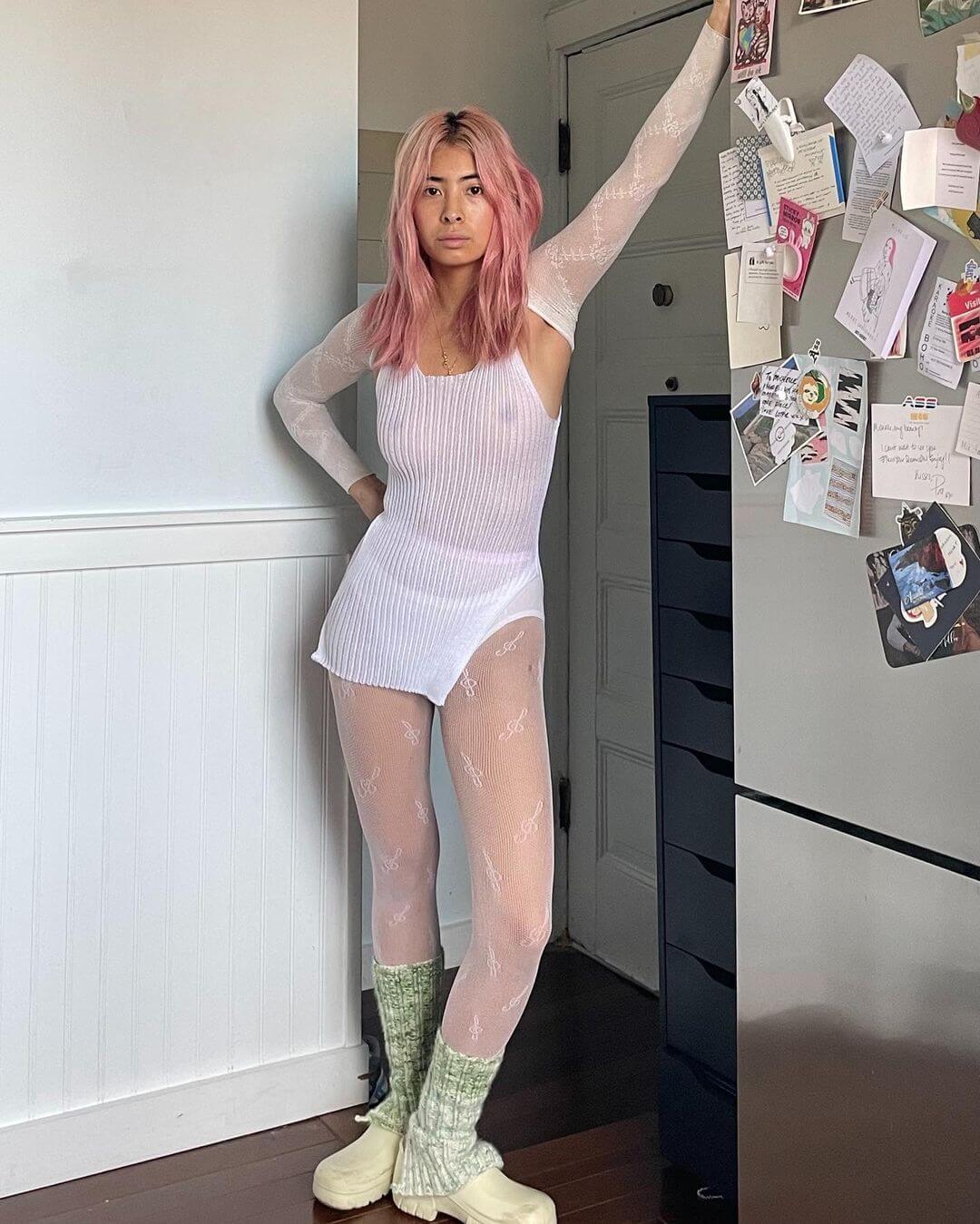 Photo via @himichelleli
7) Shrug It Off
Shrugs completely blew up last year and it is time to bring them back to complete your balletcore look. Whether you prefer something sheer and light or a thicker knit fabric, a shrug sweater that solely covers the arms will give your outfit that modern ballerina twist. Best of all, it can be mixed and matched with other elements on this like, stirrup leggings and leg warmers.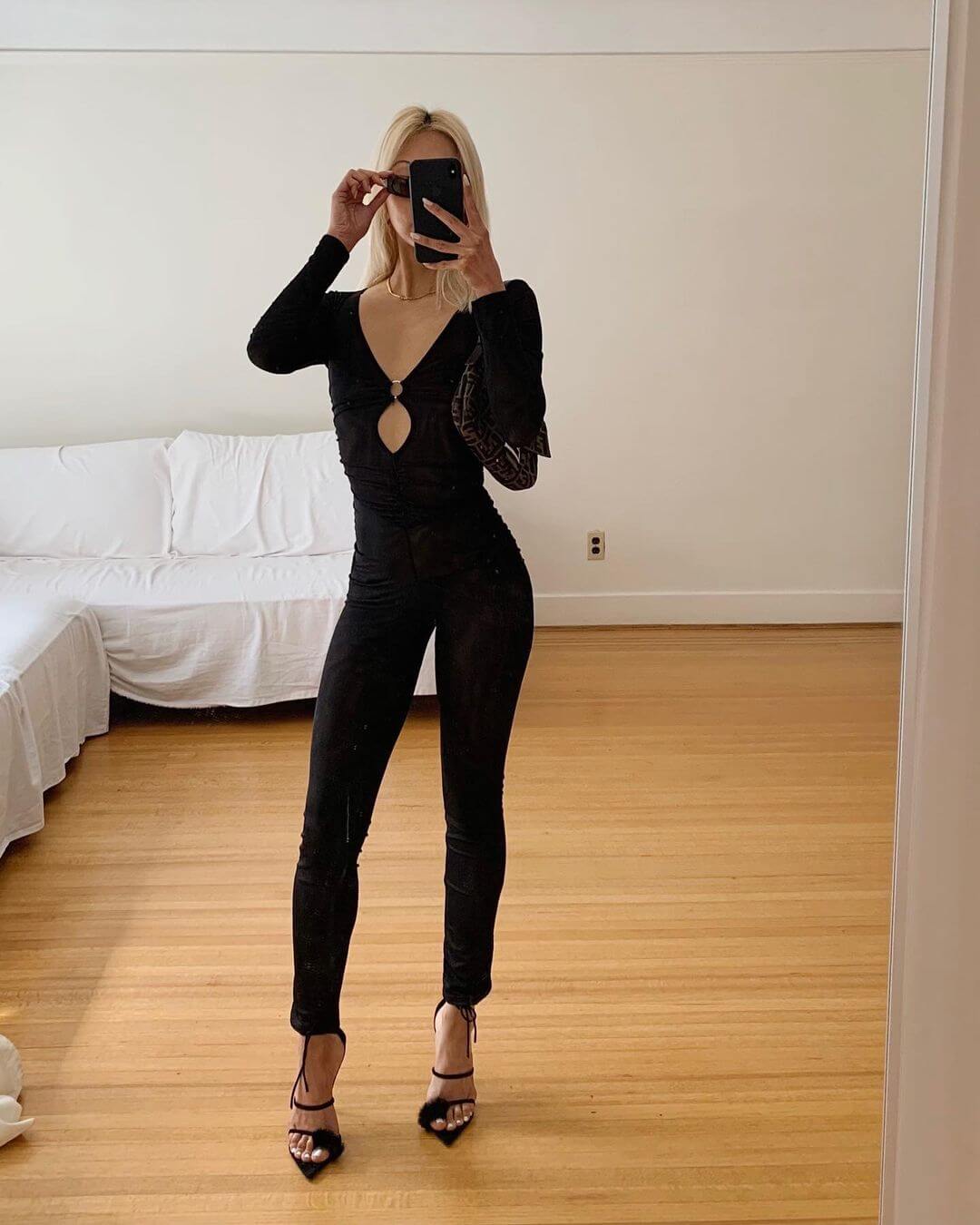 Photo via @vanessahong
8) Jumpsuit
Like a makeshift leotard, the jumpsuit (also known as catsuit) is another way to lean into the trend. The form-fitting, body-contouring silhouette nails the dancer-like look. These jumpsuits can be dressed up or down depending on the occasion! Simply swap your favorite ballet flats for heels and vice versa.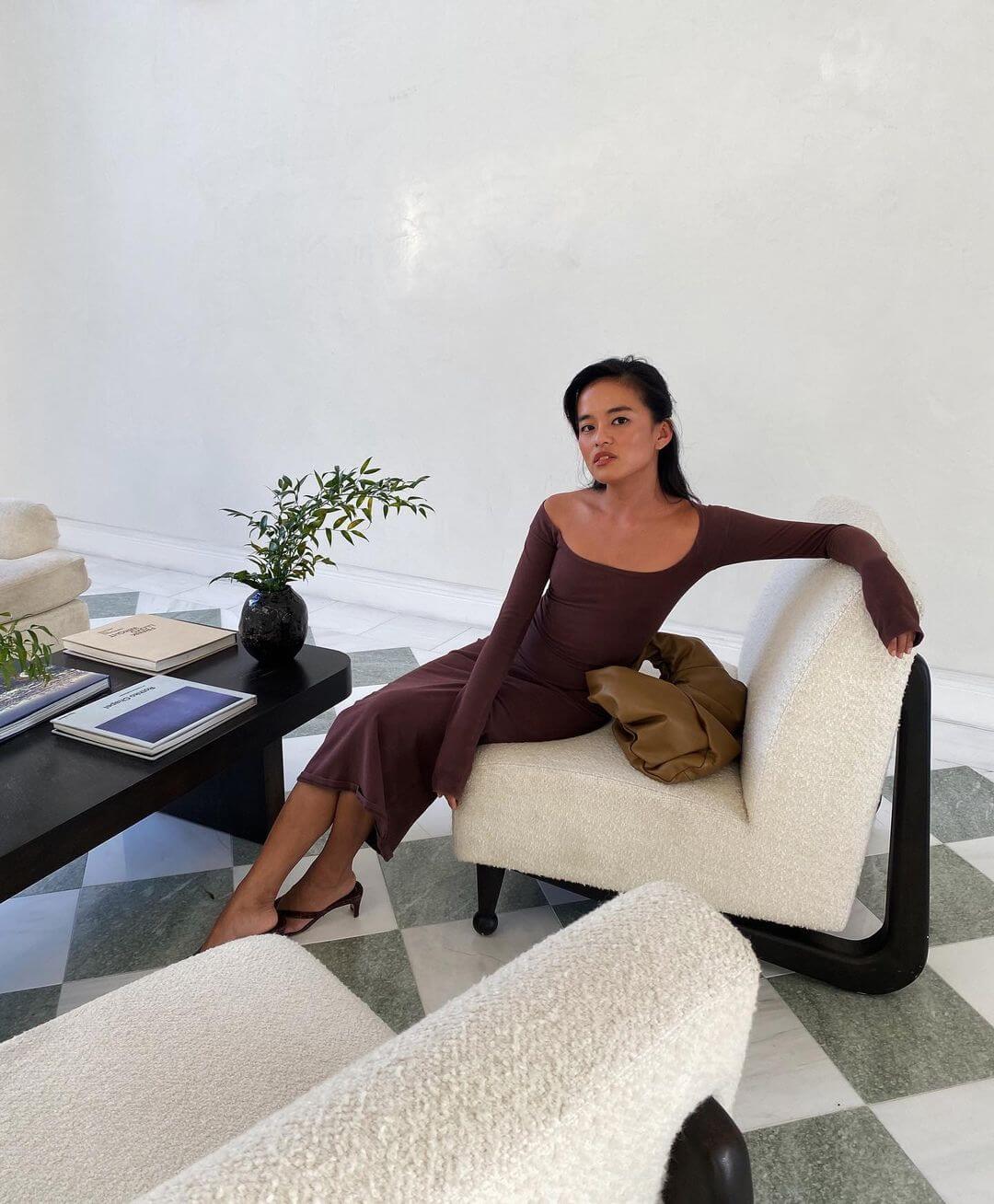 Photo via @oliviavlopez
9) Off-The-Shoulder Cuts
As mentioned earlier, the balletcore trend is all about oozing a certain air of femininity. Nothing is more alluring than a form-fitting off-the-shoulder cut. This season, they're available in an array of silhouettes from tops to dresses and bodysuits – everything a girl could ask for.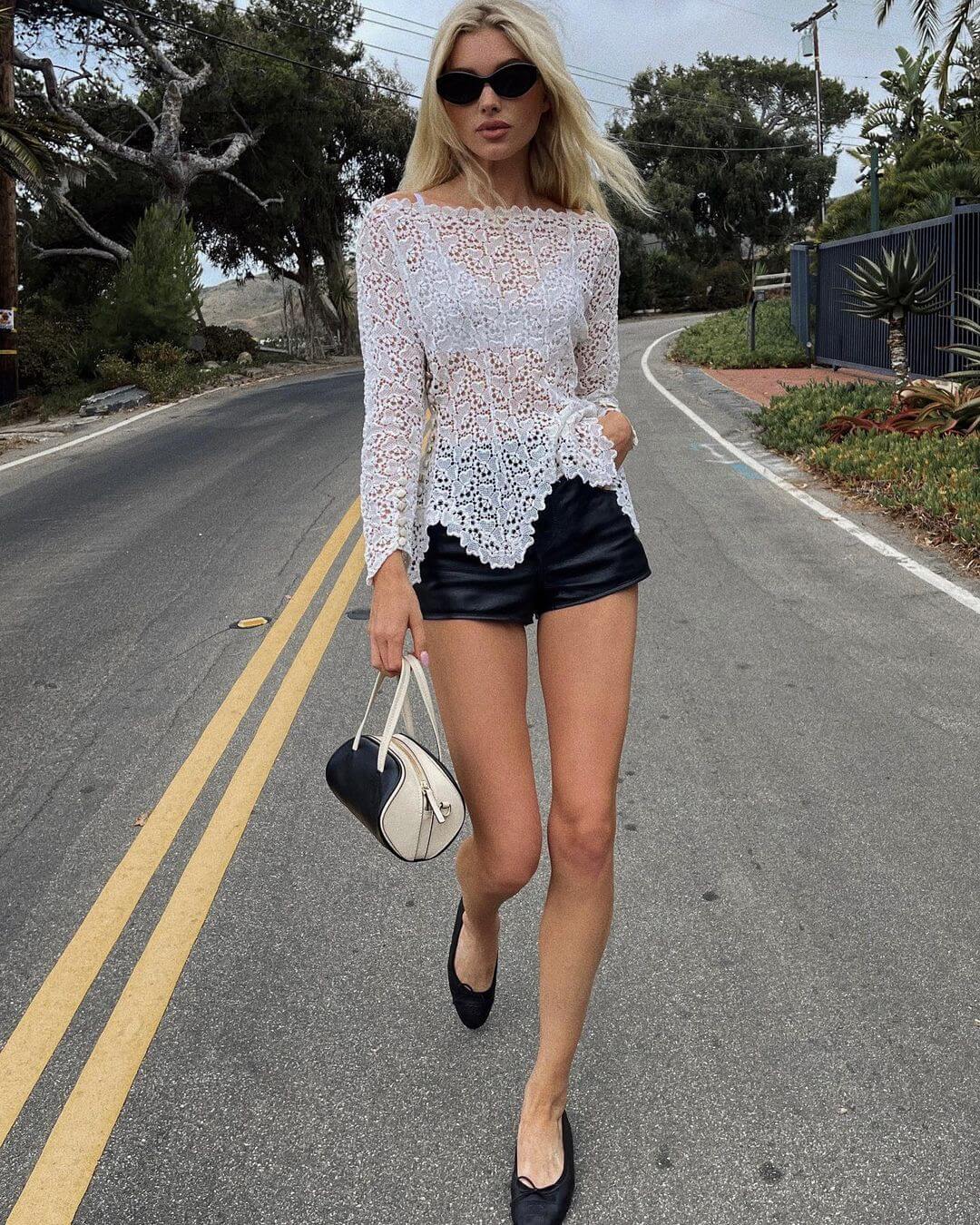 Photo via @hoskelsa
10) Ballet Flats
We're rounding out our balletcore picks with none other than ballet flats. Like the name suggests, these shoes are directly inspired by the art of dance. Their easy-going, yet polished style is the perfect daily accompaniment to any outfit. You can wear yours with a lace top and leather shorts for a whimsical finish, like Elsa, or keep it simple with a leotard and cardigan.

(Visited 1 times, 2 visits today)