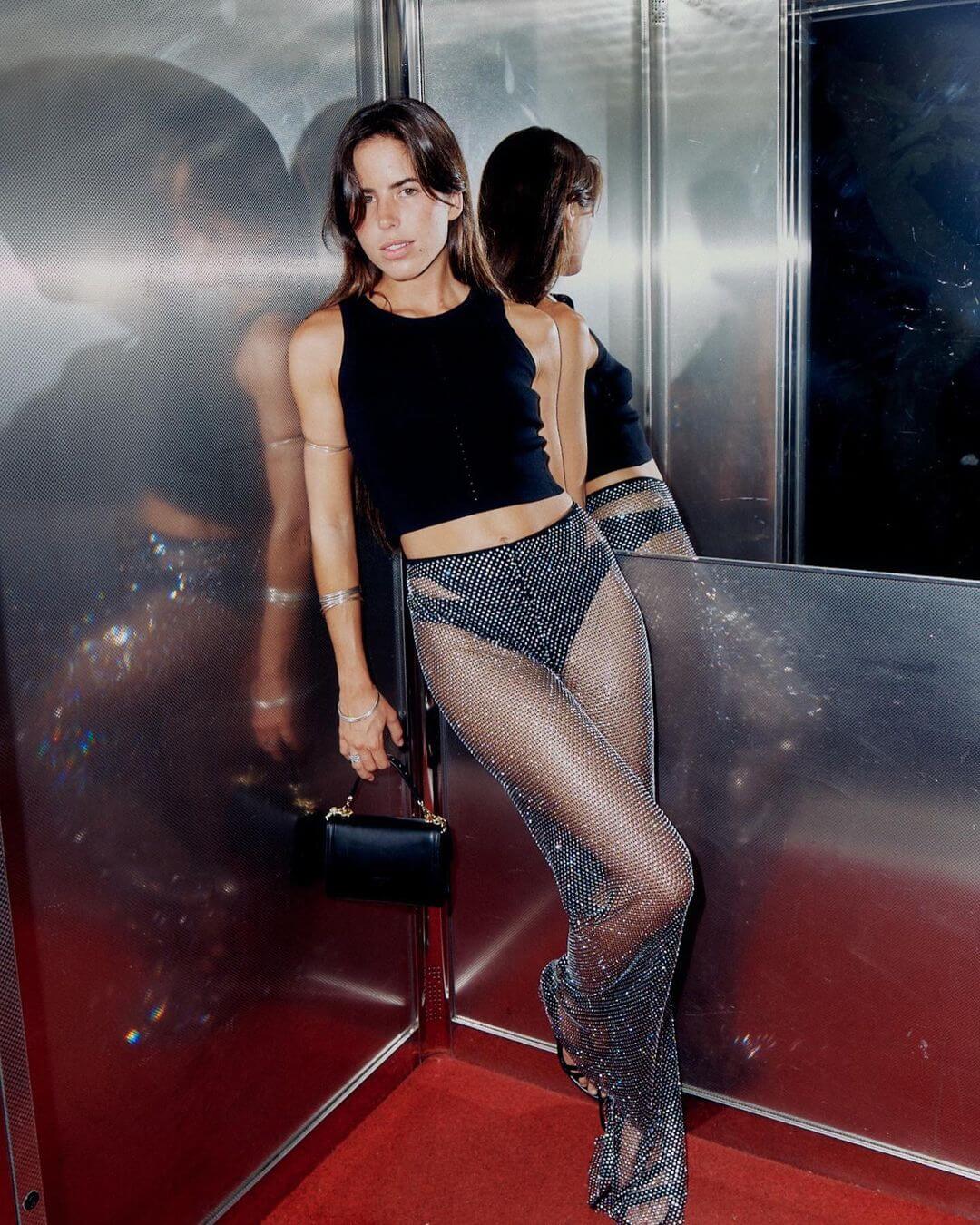 Photo via @ninauc
Core aesthetic trends have become buzzwords in the fashion industry – and it seems like there's a new subculture rising in popularity every month. Though it can be a struggle to keep up with, aesthetic trends give us the chance to dabble into style worlds that we may have never considered otherwise. Unlike styles we already know and love, such as minimalism or grunge, core aesthetics follow a set of rules that fit into a particular fashion theme or category to achieve a certain mood. We've previously covered balletcore and cybercore on The Cool Hour. But today, we'll be breaking down 10 more core aesthetic trends that are emerging on social media along with inspirational looks that show you how to get the look yourself. So, if you're ready to test drive fresh new looks or want to find your perfect match, keep on scrolling.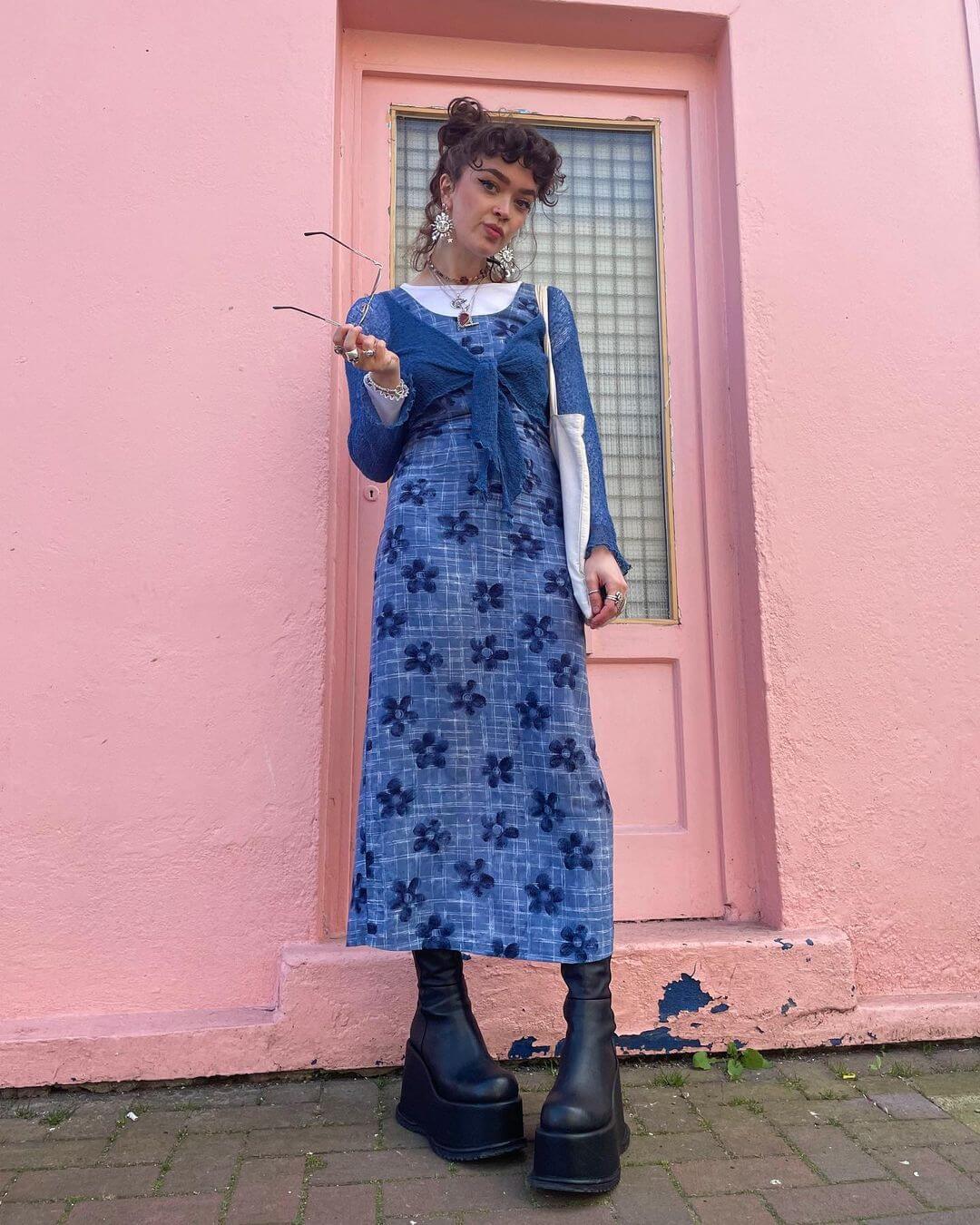 Photo via @sophie.seddon
1) Whimsigoth 
Things are getting a little witchy in here. One of the most popular emerging aesthetic trends is dubbed whimsigoth and it manages to bottle up the 90's, cottagecore and dark academia into one. Think Sabrina the Teenage Witch meets dark maximalist vibes. For best results, lean into dark shades of blue, purple, green and black with whimsical pattern pops of stars and moons. Lastly, don't be afraid to layer on the accessories.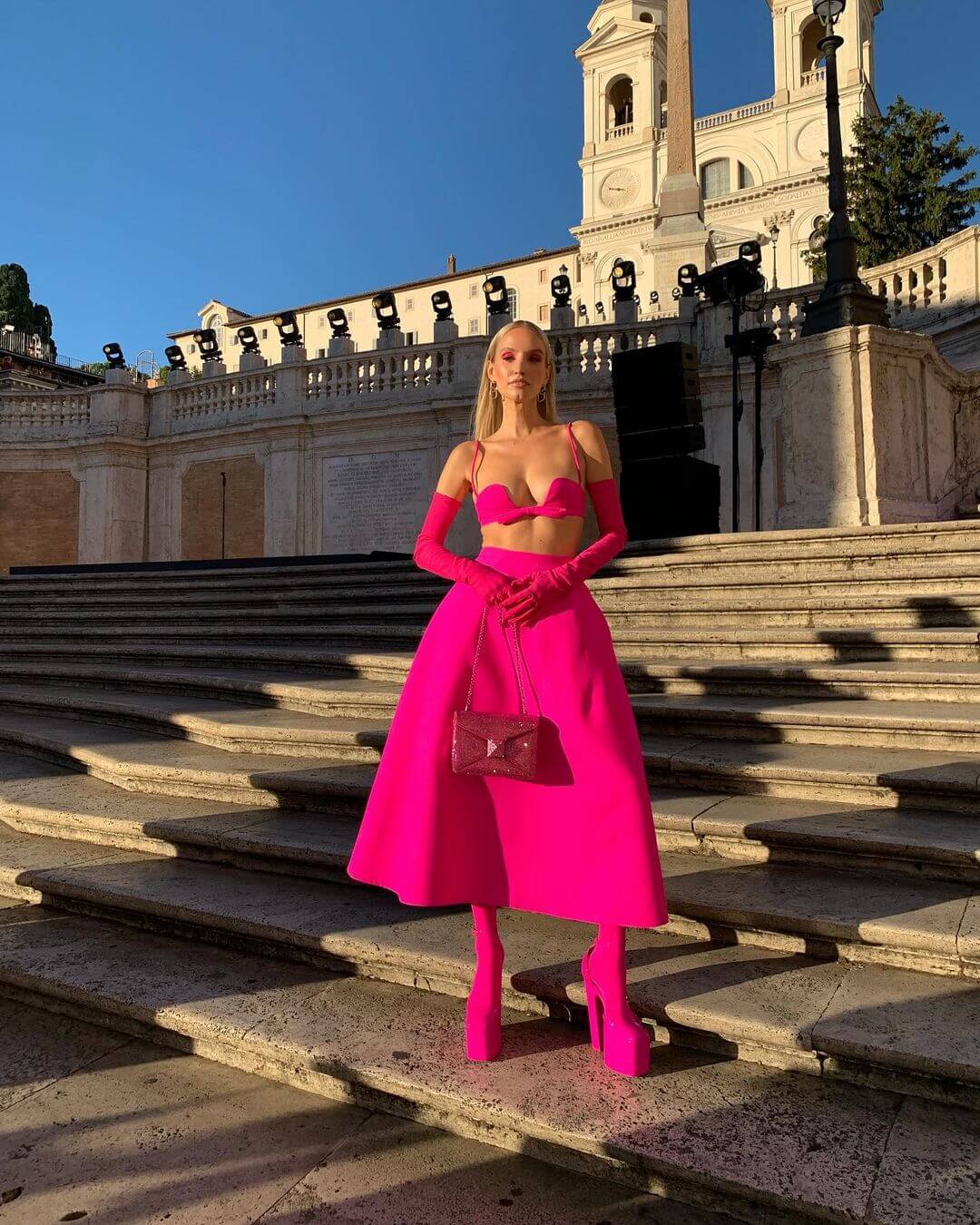 Photo via @leoniehanne
2) Hyper Feminine 
All things glam and girly are what define this next core aesthetic. The key to fully embodying the movement is to ensure no detail gets left behind. Layer in shades of pink and never settle for anything less than opulence and high-shine glitter. Just take Leonie's stellar head-to-toe fuchsia look as the pinnacle of hyper femininity. The full skirt definitely takes the cake but the addition of the elbow-length gloves, glitter handbag, and platforms are what turn this outfit from girly to hyper feminine.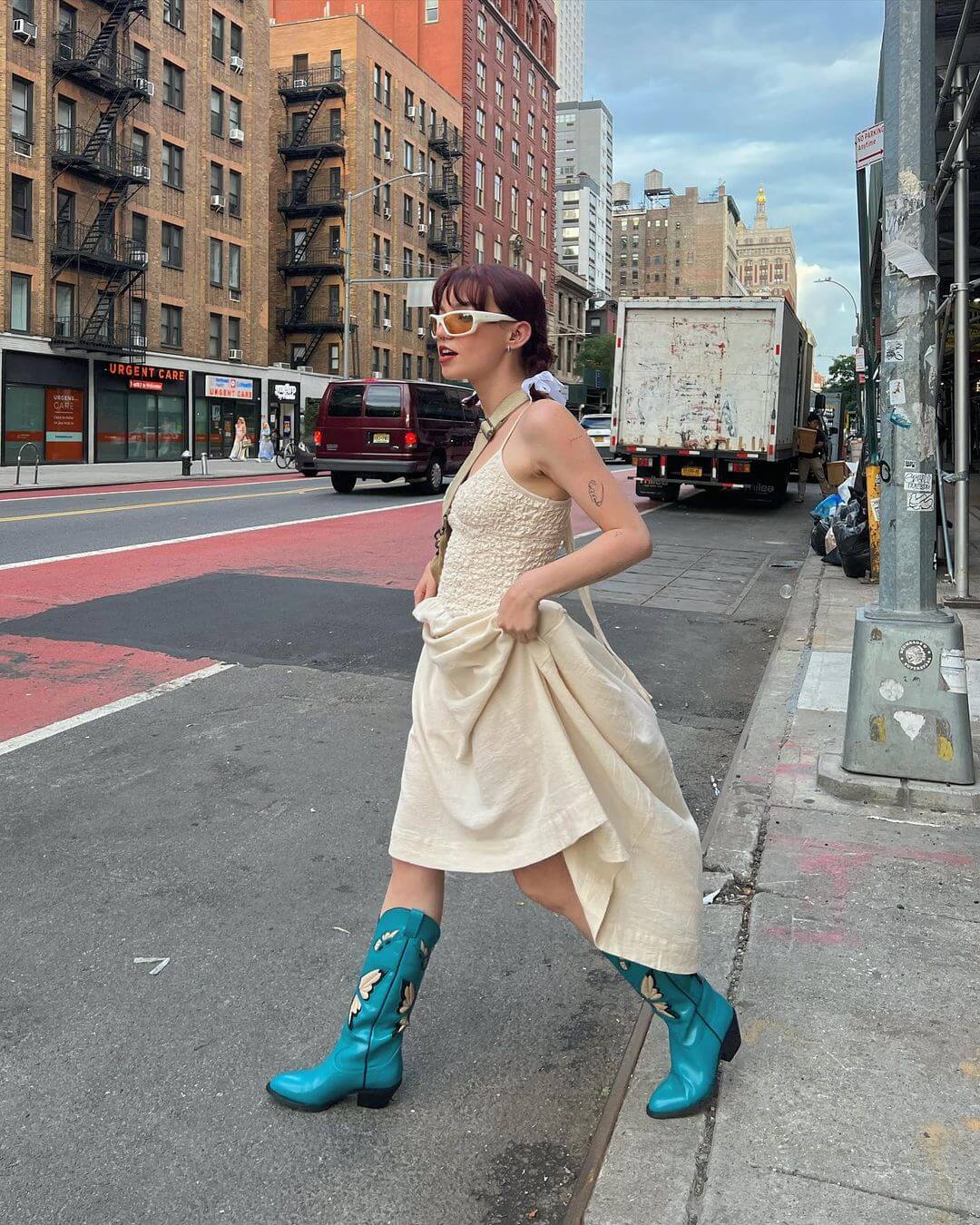 Photo via @laraadkins
3) Weird Girl 
Let your freak flag fly with this emerging aesthetic trend. Widely influenced by the Japanese Harajuku culture, the weird girl movement is a more contemporary take. The trick to perfecting the look is to opt for mismatching items. From mashing up unexpected styles, like a feminine dress and bold cowboy boots, to different patterns, the weird girl look is all about embracing a little bit of everything.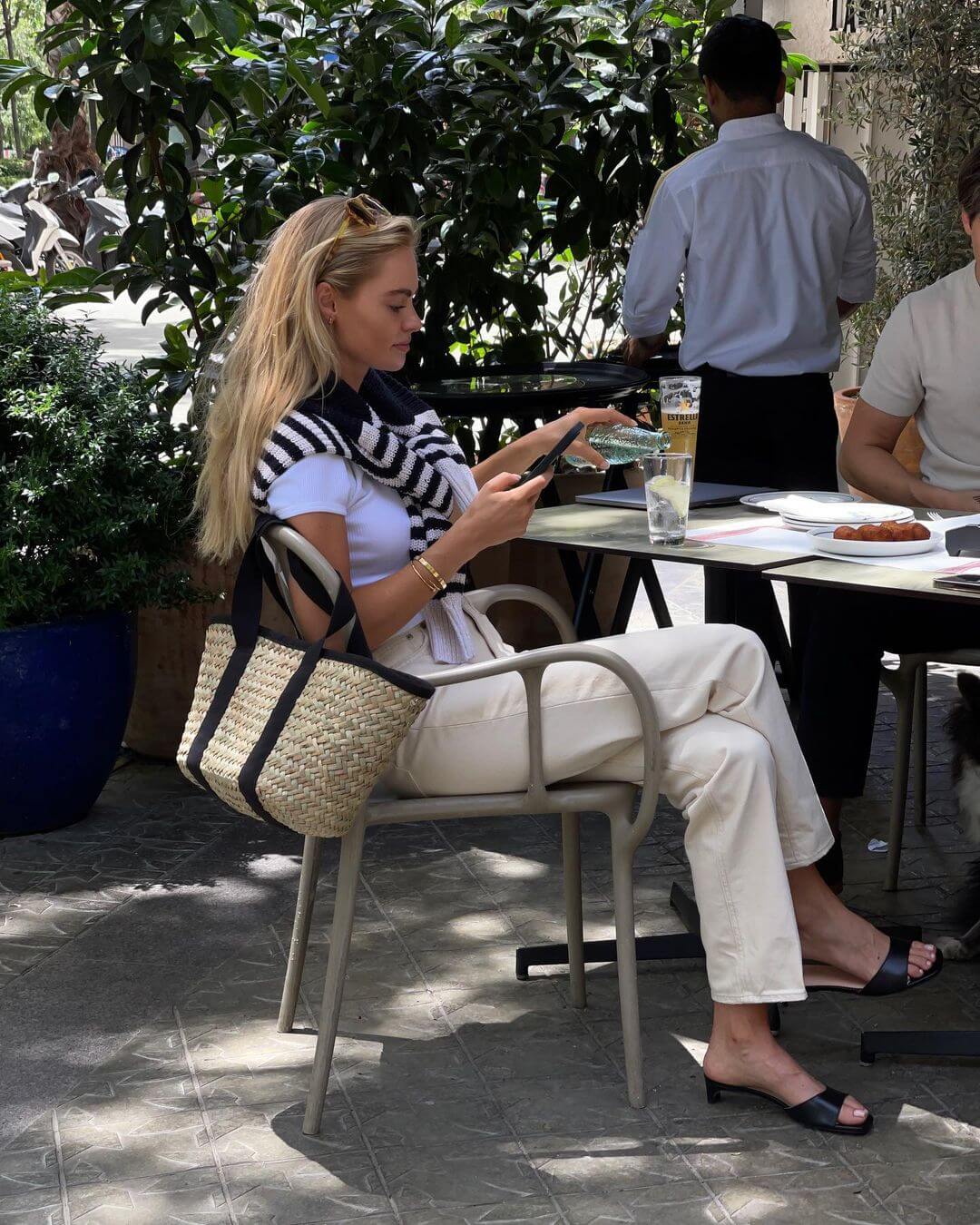 Photo via @clairerose
4) Coastal Grandma
There is no better time than now to go after the coastal grandma vibe. Old souls who enjoy recipes and cooking, gardening and cozy interiors are already embracing the trend. You can join the style movement yourself by layering up on coastal essentials, like cardigans, stripe knitwear, linen separates and sensible shoes. Just make sure your look isn't overly preppy and top it off with a natural handbag.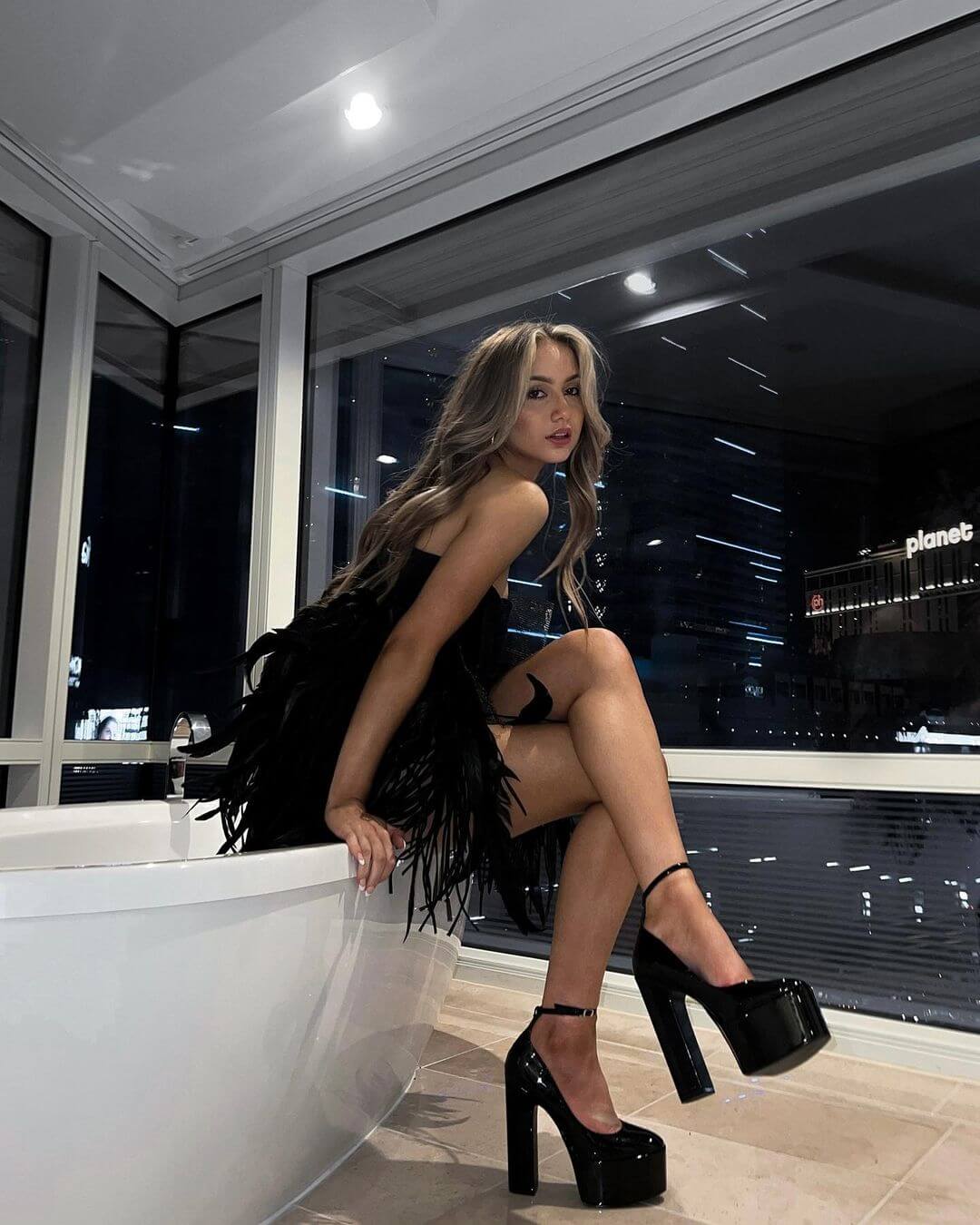 Photo via @hannnahhtaylor
5) Night Luxe
For the girls who love rendezvousing with friends over happy hour or those who love a good candlelit dinner, the night luxe aesthetic might be a natural fit. Dark and moody with a touch of glam is exactly how we would describe this mood and you'll want an outfit that exudes the same vibe. Any LBD with a statement detail such as feathers, rhinestones, or fringe is a surefire way to nail down the night luxe style.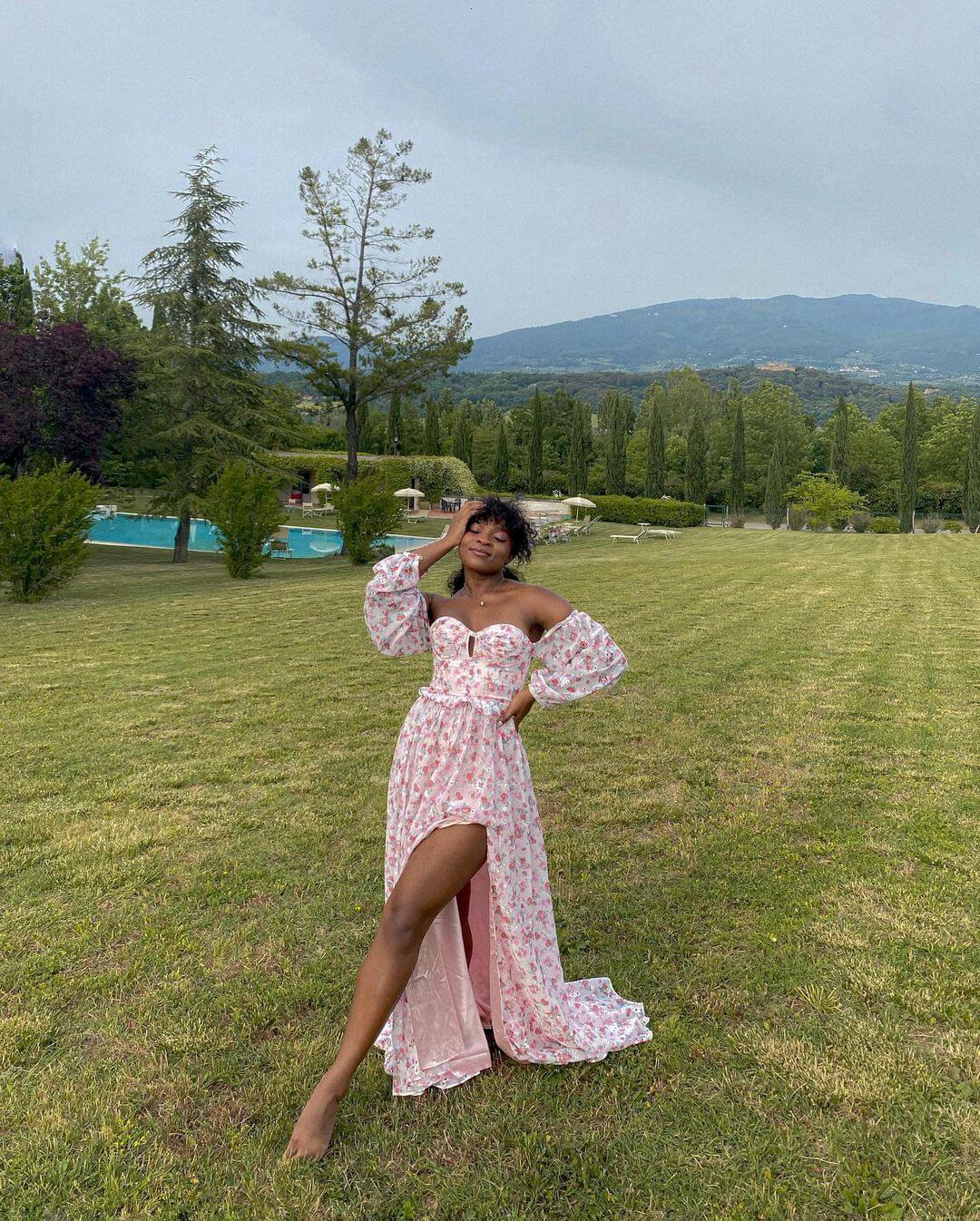 Photo via @thenikkirossi
6) Regencycore
Take the aforementioned aesthetic and put a 1800's spin on it and there you have regencycore. The latest take on this look was definitely popularized by Bridgerton and very much requires you to visualize that you are getting ready to attend your own debutante ball. The easiest way to master this look is by shopping for dresses with sweeping skirts with romantic corset bodices and puff-sleeve detailing.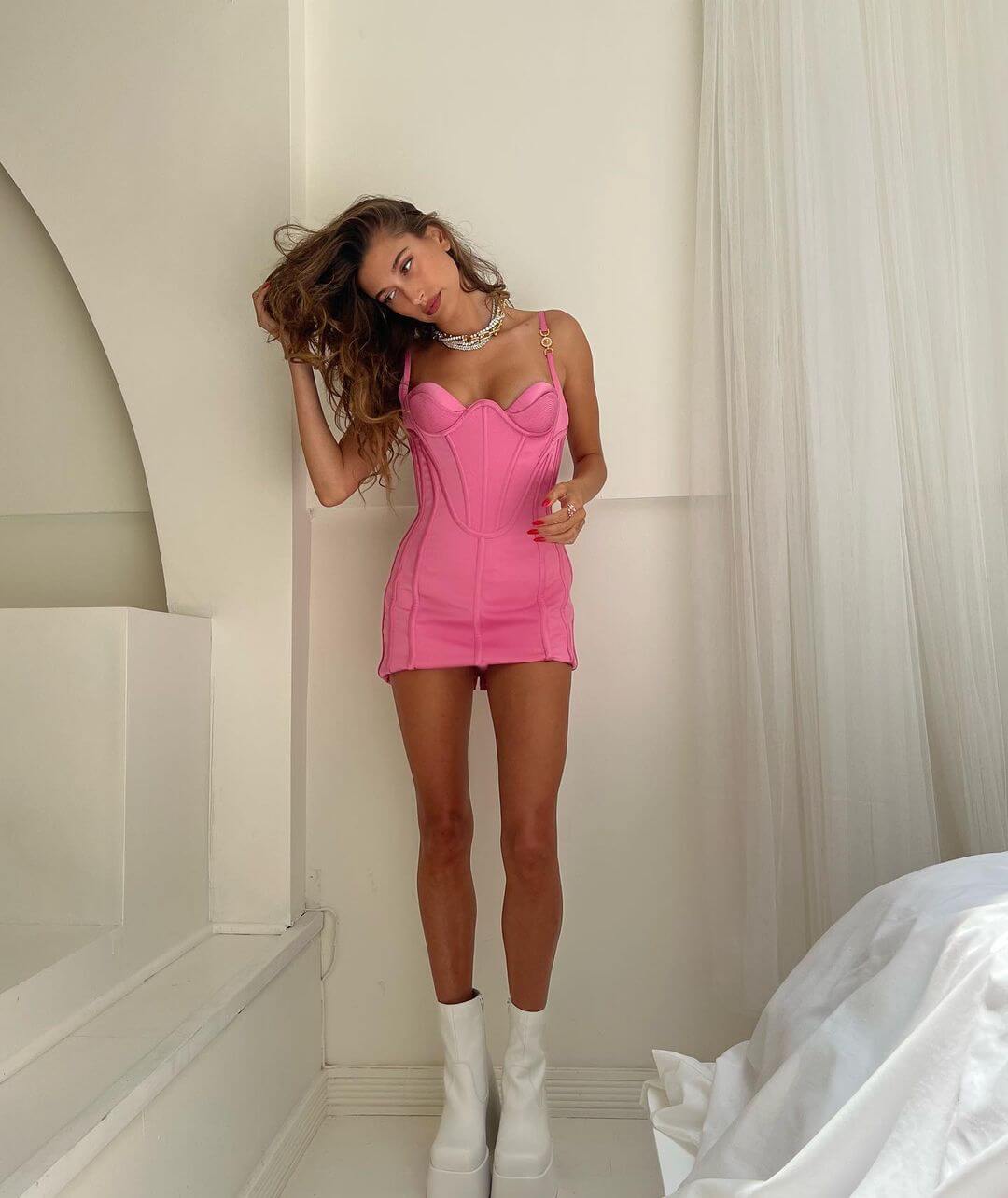 Photo via @haileybieber
7) Barbiecore
With the new Barbie movie in production, now is your time to seize the opportunity to dip into the barbiecore aesthetic. Similar to hyper feminine but with a playful twist, this style movement is also all about emphasizing the use of pink hues. There is no one better to show us how it should be done than Mrs. Bieber herself. She was recently photographed wearing a corset-style mini dress and some sky-high white boots.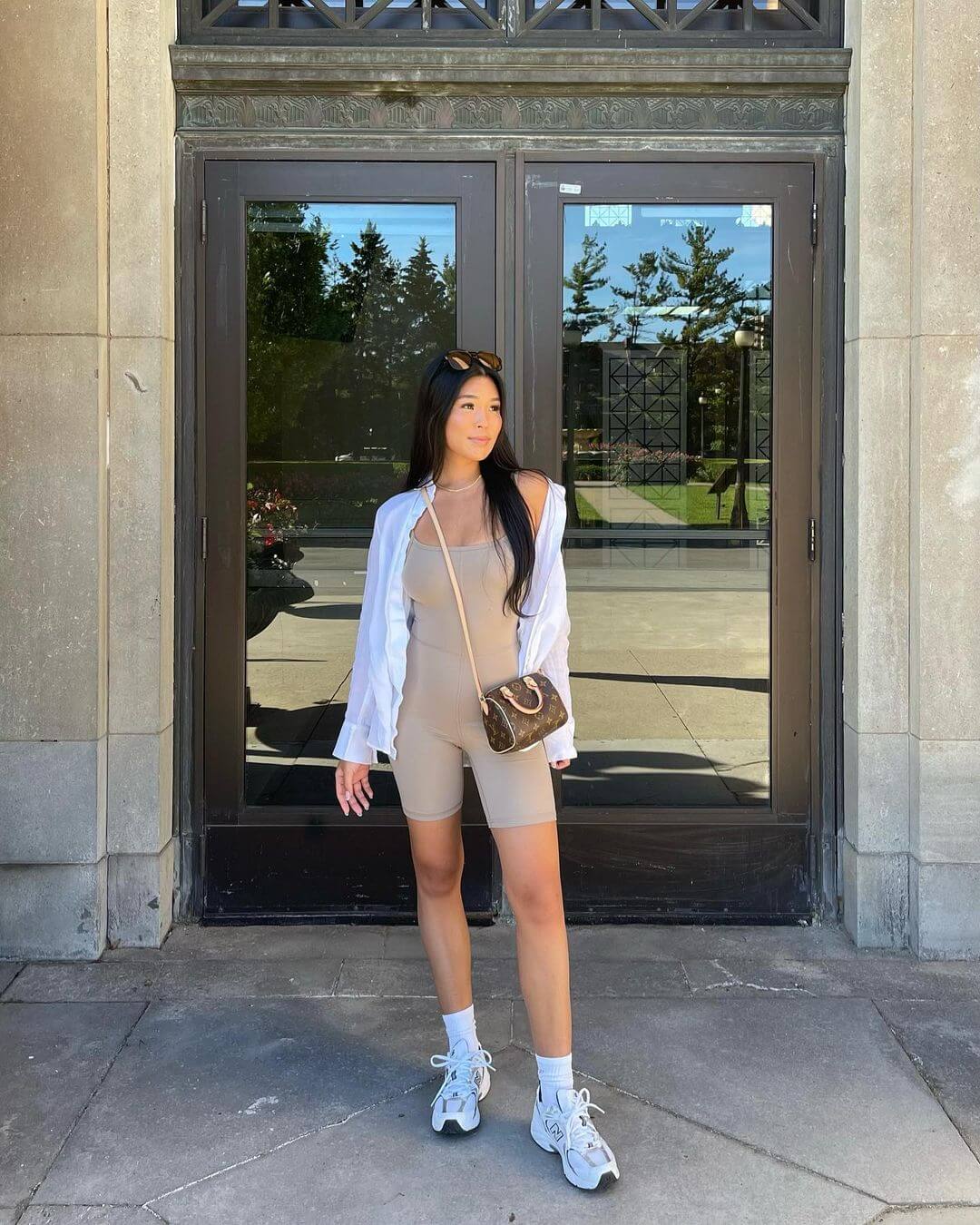 Photo via @chloezhaang
8) Clean Girl
The That Girl aesthetic trend has evolved into what we now call clean girl. Imagine someone who totally has their life together, works out everyday, journals at night, and drinks matcha and fruit smoothies on the daily. Because she lives a productive-filled lifestyle, the clean girl is often wearing outfits that are multipurpose. Think playsuits styled with a pair of fresh sneakers and a button-down shirt.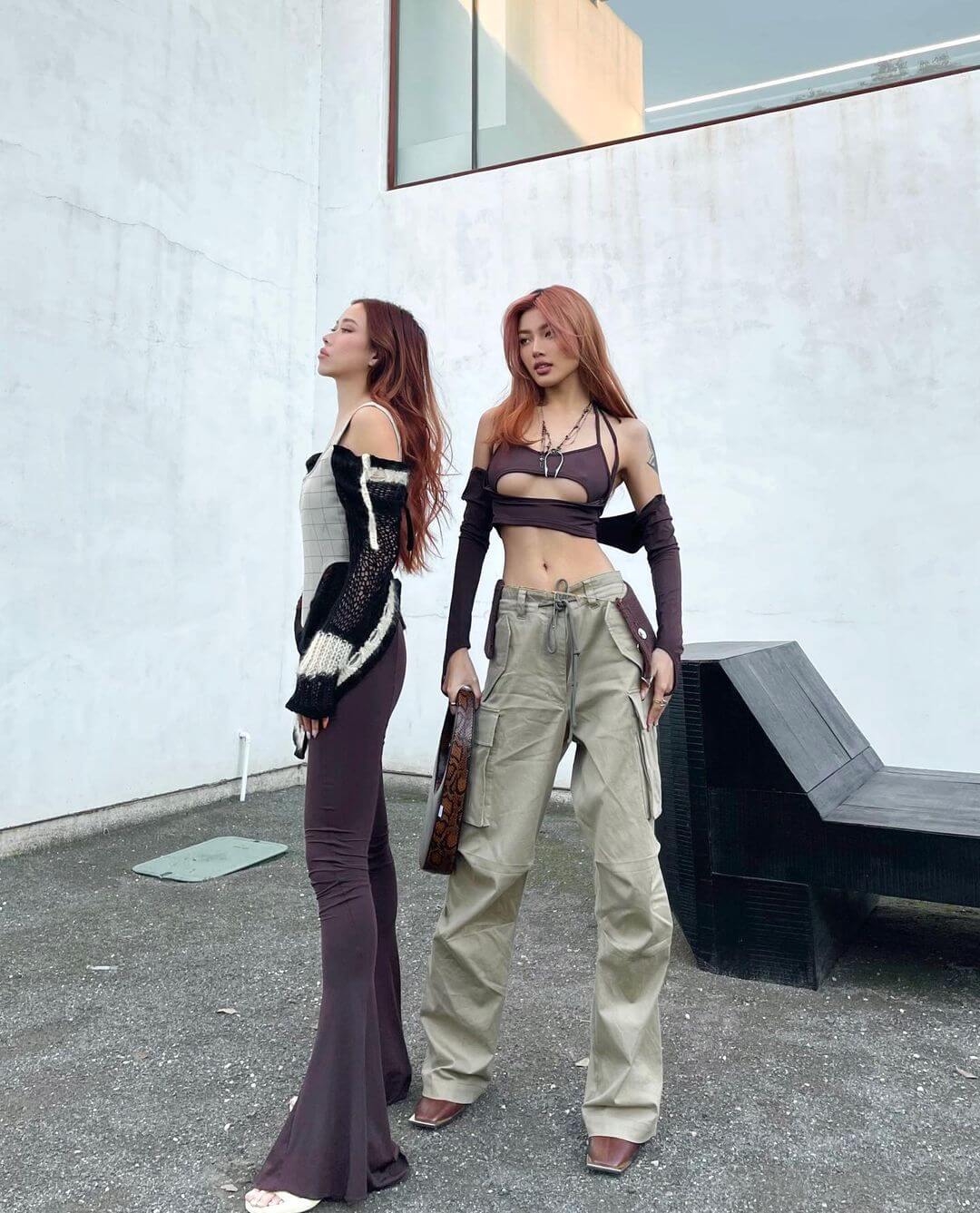 Photo via @louisameng_
9) Avant Apocalypse
Like the name suggests, the avant apocalypse aesthetic is dark, subversive and edgy. To push the scope of your imagination for this sector of style, just picture Dune meets Mad Max. These outfits tend to sway more avant-garde. You can get the look for yourself by mixing utility pieces with flirtatious bra tops and shredded details. It's exactly what one might want to rock post pandemic.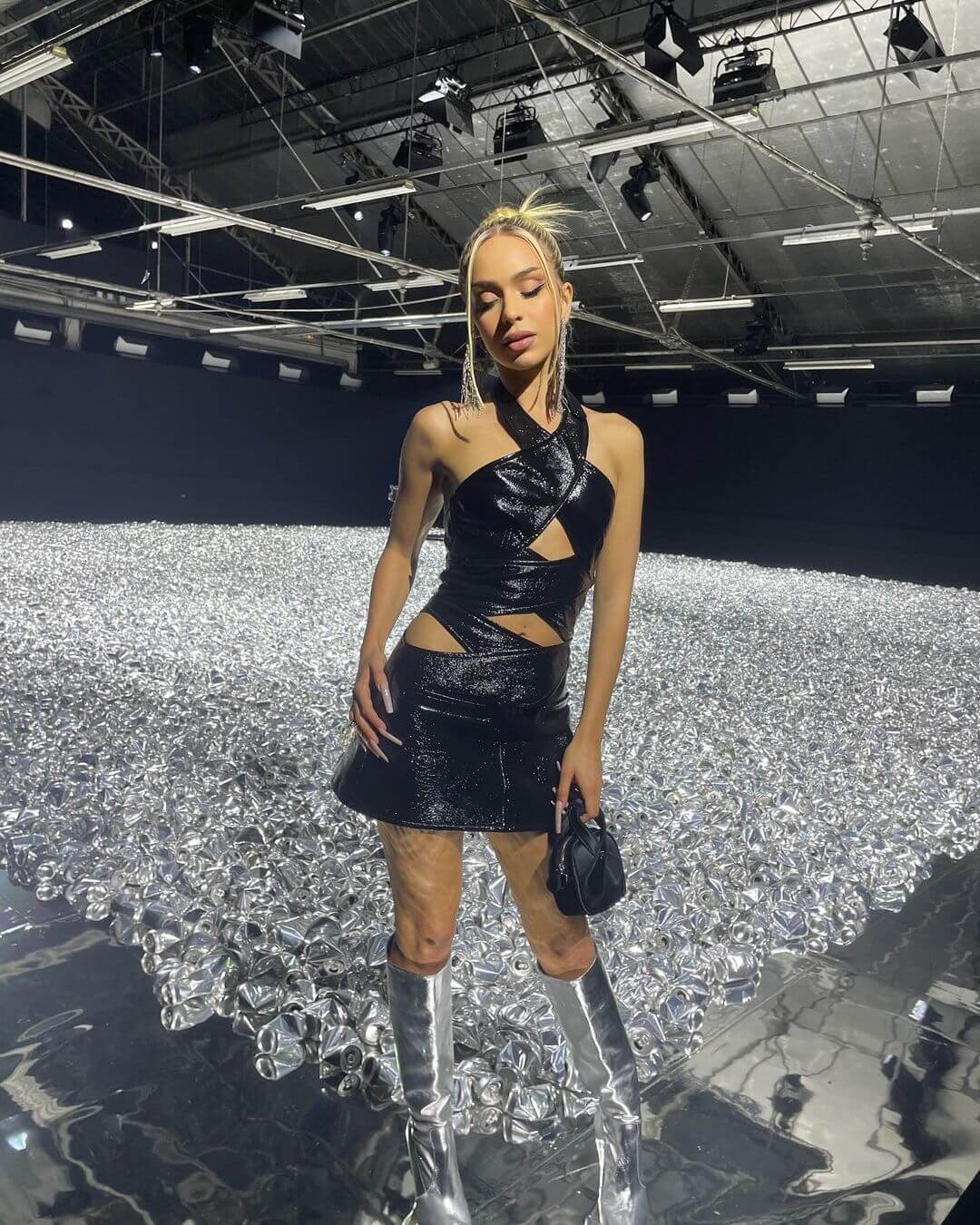 Photo via @akabadgyal
10) New Space Age
Travel back to the future with this last emerging aesthetic trend, which we saw on the runways across multiple designers. MSGM, specifically was dripping in elements of the cosmos. For instance, shimmery Milky Way prints, mesh, metallics, and intricate cutouts. You can, of course, work these details into your everyday looks. Just take notes from Alba who rocks both leather and metallic for a futuristic inspired outfit that is out of this world. 

(Visited 1 times, 1 visits today)